Updated September 2021. I love sampling the ethnic food in New York City and NYC has some of the best ethnic restaurants anywhere. Yes, you can sample authentic ethnic food in New York City from A to Z. At least that's what they say. But is that really true?  We set out on a delicious journey to prove that New York City does indeed offer every one of the world's ethnic foods…from A to Z.
Everyone knows New York City is home to a myriad of ethnicities that showcase their rich cultures through their cuisines. In the quest to identify and categorize these cuisines from A to Z we discovered some amazing new tastes and rediscovered old favorites.
The criteria to select these restaurants was that they be ethnic (not typically American) and authentic representations of the food offered in the native country or region where they originated.  In deciding which cuisine would represent a letter, for example, "A"  when many countries started with that same letter; Albania, Algeria, Afghanistan, Argentina, Angola, Armenia, we selected the country the team was most familiar with, at least in the first round, and could vouch for the authenticity of the cuisine.
AUTHENTIC ETHNIC RESTAURANTS IN NEW YORK CITY
A. Argentina
Argentinian food is all about meat and chimichurri, an Argentinian sauce made from cilantro, parsley, garlic, and other ingredients used to accompany meats.  In Argentina, it is unheard of to serve meat without the ubiquitous chimichurri.  Libertador Restaurant in Manhattan's Upper East Side makes the best chimichurri I've ever tasted. That's one of the ways you know the food is authentic. 
The parrilladas (Argentine BBQ) are all made from grass-fed meat imported from Argentina. The empanadas are overstuffed with savory delights.  They have a great selection of wines from Argentina and other countries and the offer outside seating.
Overall, a delightful Argentine experience in New York. A good example of one of the authentic ethnic restaurants in New York City.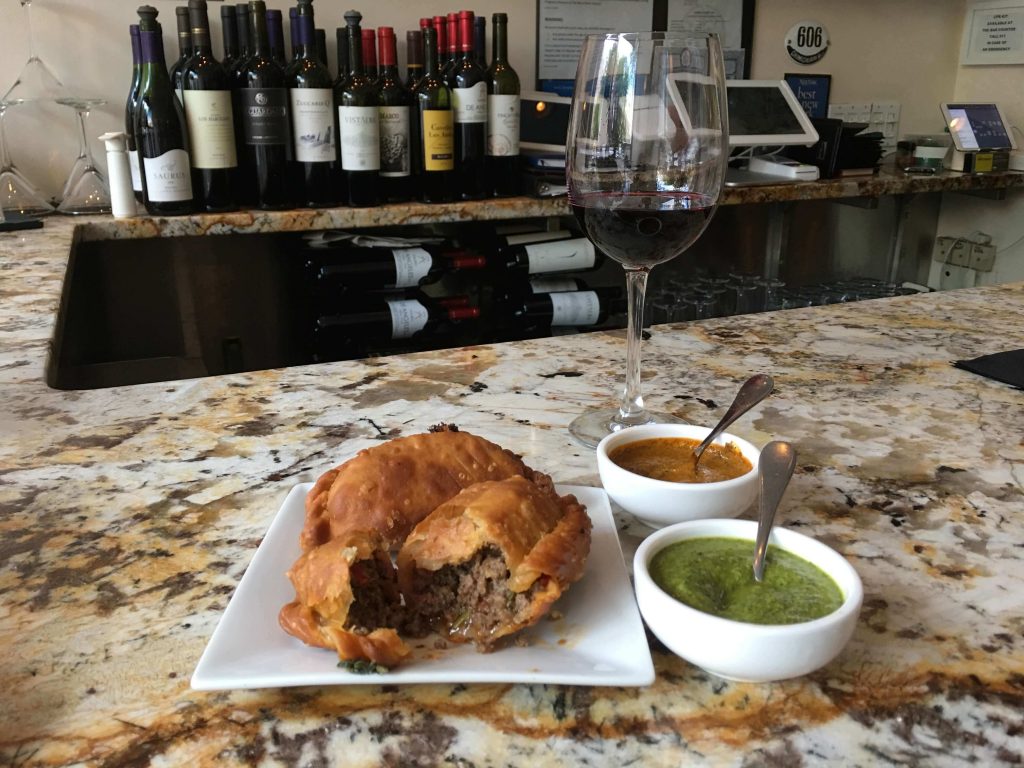 ---
B. Bolivia
This little gem was a total surprise. Bolivian Llama Party occupies a stand at Turnstyle Market below The Time Warner building. The food draws on the rich heritage of Bolivian cooking methods and ingredients to create delicious food. One of the star attractions is the "Chola" a sandwich stuffed with roast pork, bacon and pork belly or its diminutive, the "Cholita."
Another tasty tidbit is the salteña, an empanada-like savory pastry which has been firmly entrenched in the culture for over 200 years. It comes stuffed with goodies like quinoa, smoked oysters, and mushrooms.
Bolivian Llama Party is the brainchild of three brothers from Bolivia with a mission to expose New York to their native cuisine.  It's no surprise that this was chosen as one of the authentic ethnic restaurants of New York City. I predict Bolivian food might just be the "next-big-ethnic-food craze." Sez who?…The New York Times, Time Out, CNN and others. Try them and tell me if you don't agree.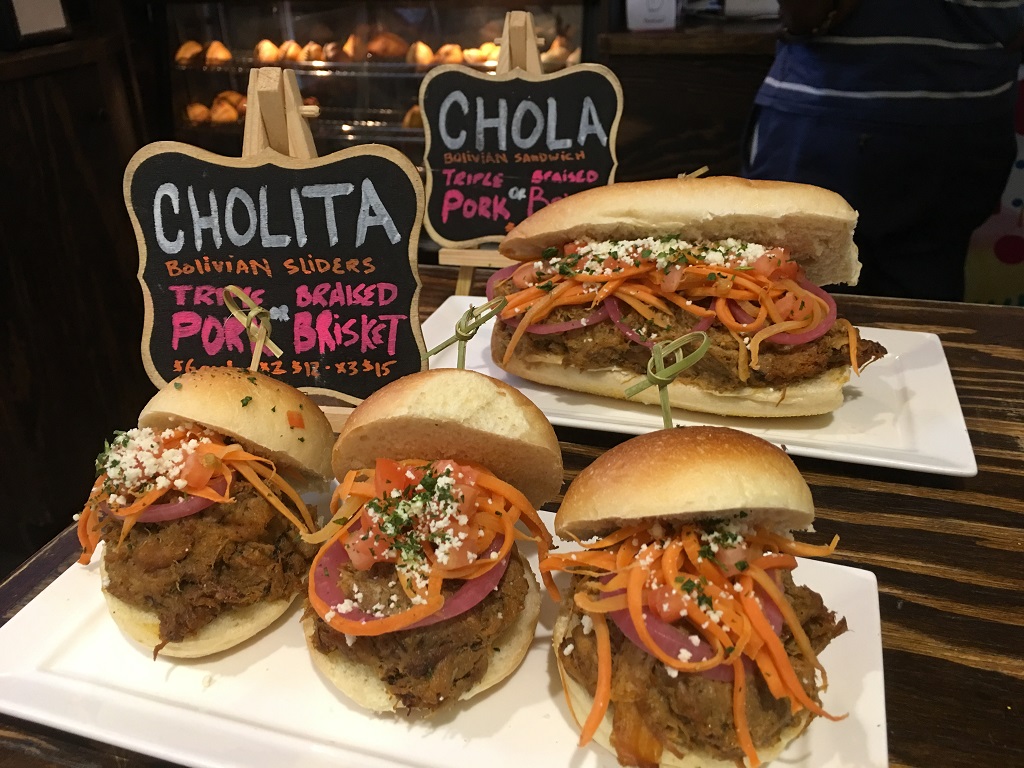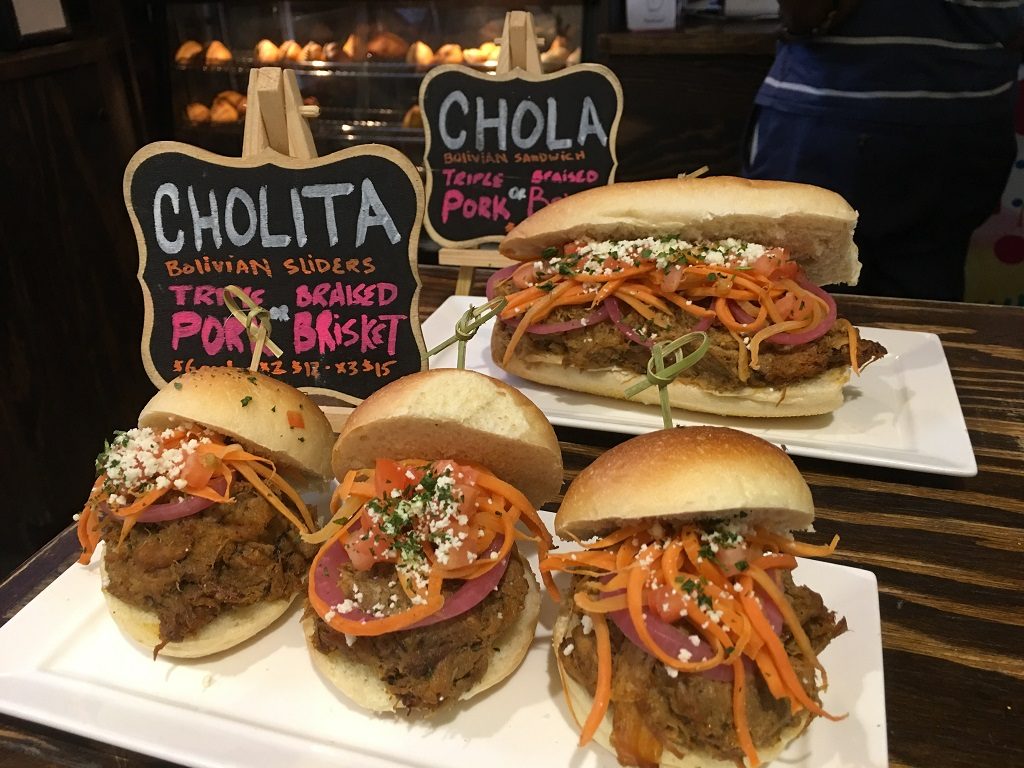 ---
C. Cuba
The Grand Dame of Cuban food in New York City is Victor's Cafe. This restaurant started life in 1963 on Columbus Ave and 72nd street. It moved to the Theatre District in 1980 where it offers terrific Cuban food in a lovely, inviting location with Latin music at the bar most nights.
Victor's Cafe states on their website that "The Evolution of Cuban Cuisine"® is our interpretation of what an upscale Cuban restaurant would be in Cuba if politics had not interfered with its growth."  In their 55 years in NYC, they have managed to remain true to the authenticity of the food as well as create interesting and delicious innovations. Victor's Cafe has been one of the standards of the best ethnic food in NYC for decades.
There are many other Cuban restaurants in New York City. From the traditional eateries to the nouvo cuisine creations, it's one of the most exciting cuisines in the city.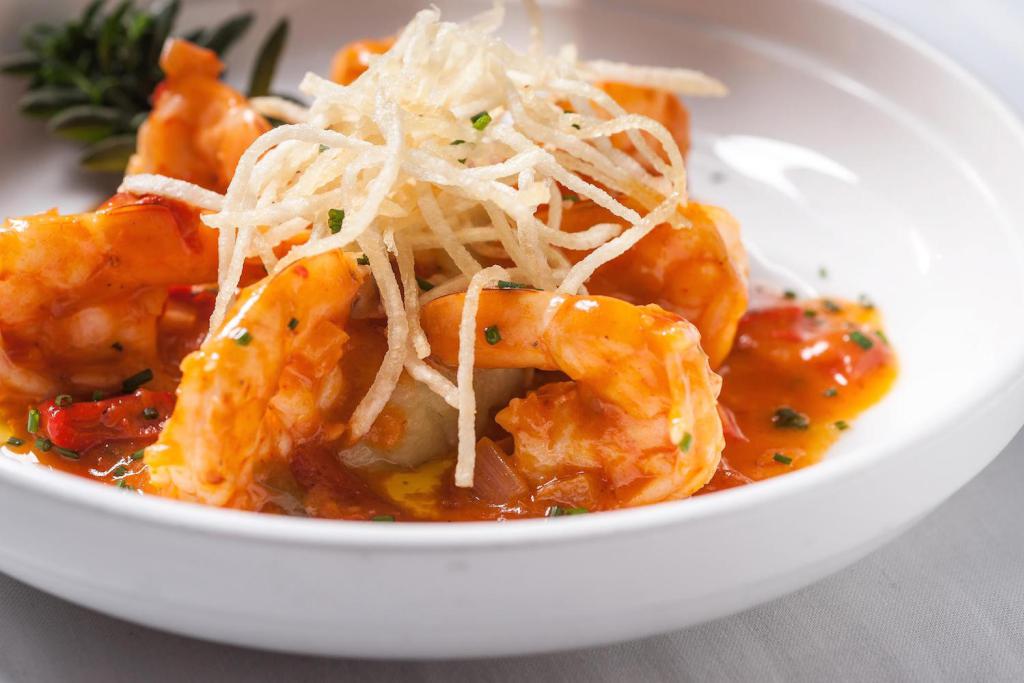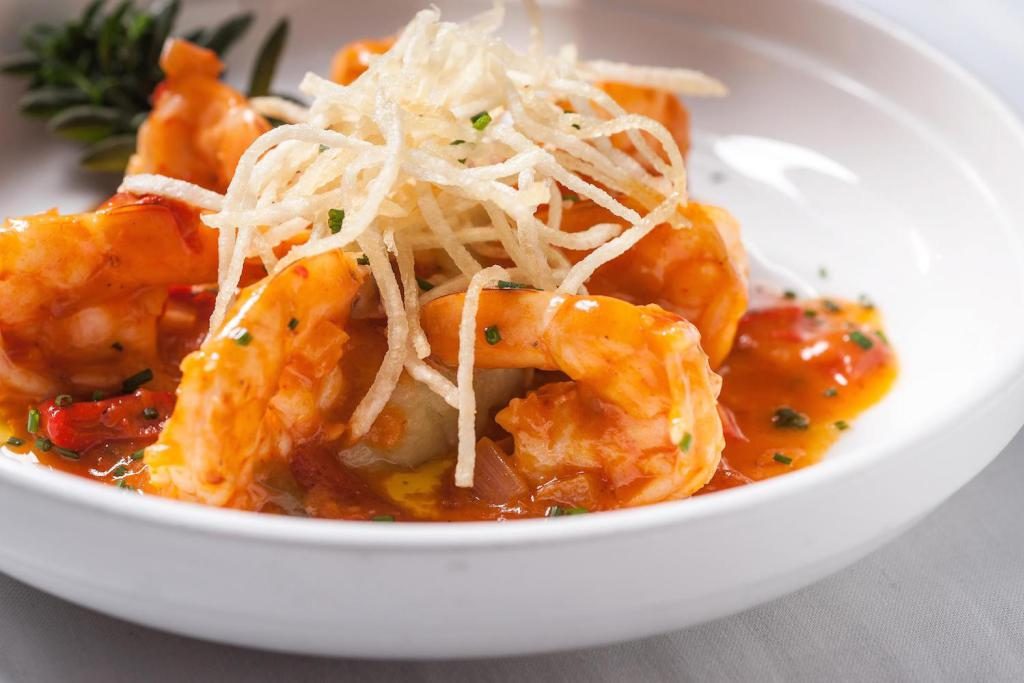 D. Dominican Republic
Malecon has two locations now, Broadway and 175th and Amsterdam and 97th.  It also has authentic Dominican food worth waiting on line for. They don't miss a beat with their menu that includes offerings that you had forgotten all about because you thought you could only get them on the side streets of Santo Domingo off Calle El Conde. This cuisine entered the ranks of authentic ethnic restaurants in New York City and it is here to stay.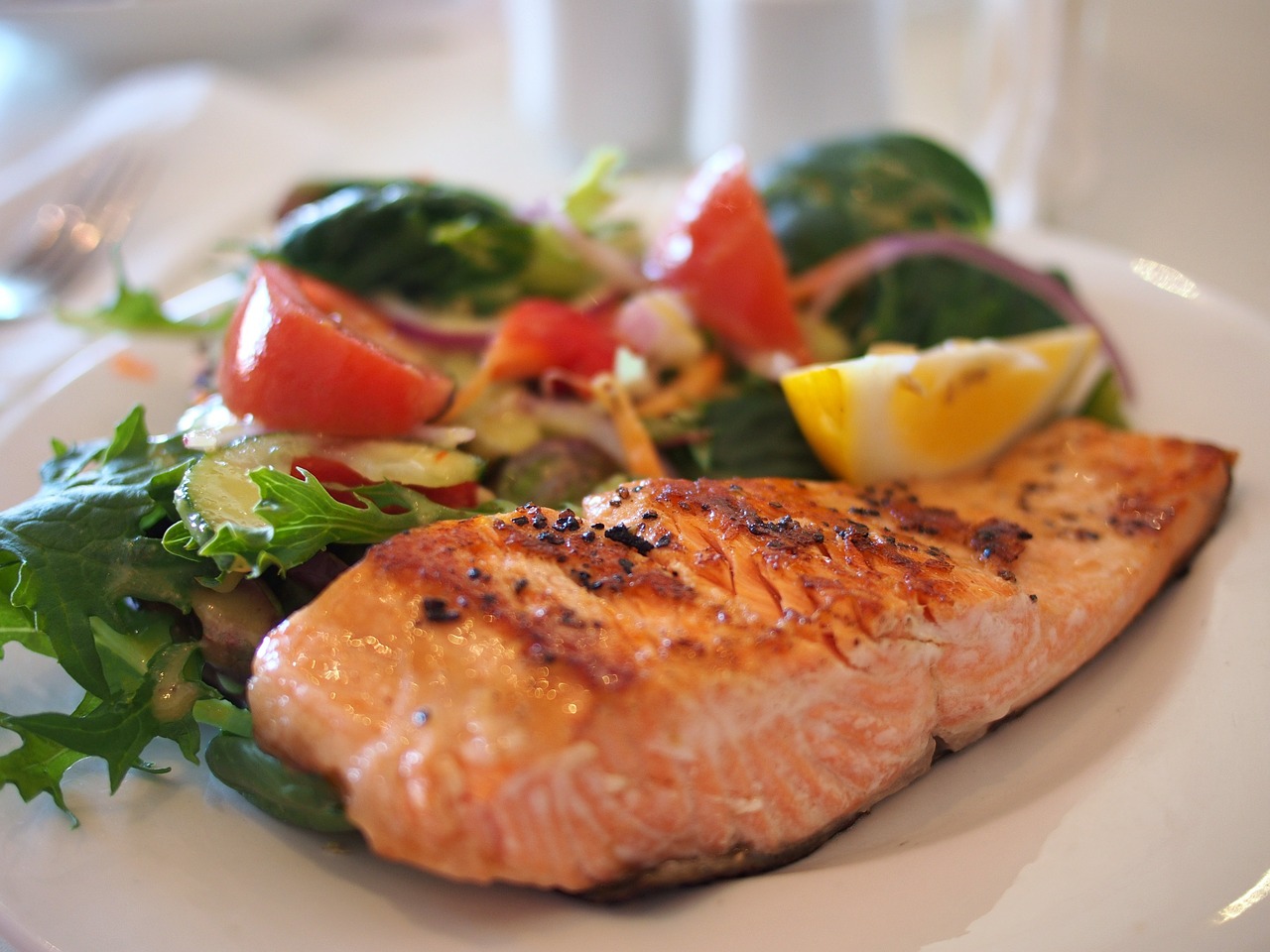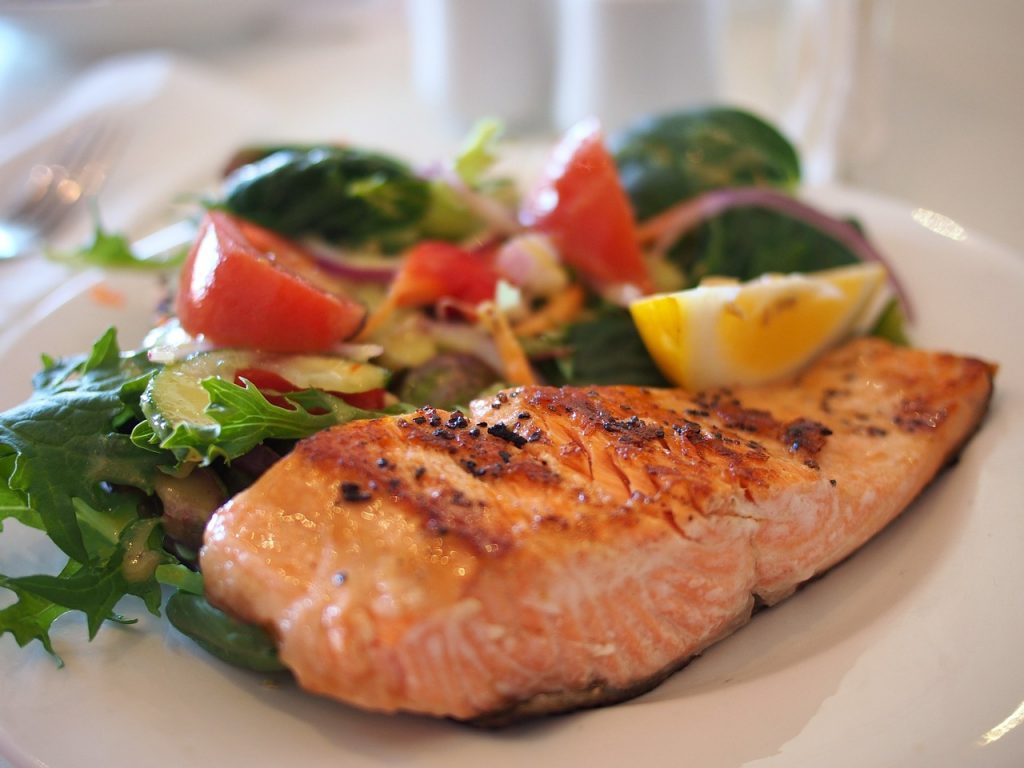 ---
E. Ecuador
If you were Ecuadorian, here is where you would go for authentic home-cooked comfort food. Nestled on 10th Avenue in the middle of Hell's Kitchen, Ñaño Ecuadorian Kitchen offers up tasty perfectly seasoned dishes that stick to your ribs.
Popular dishes include ceviche, the classic Ecuadorian seafood. One of the things I liked the most at this restaurant is that I didn't recognize most of the dishes there. It's fun to try something completely new with no preconceived ideas of what it will taste like. That's why I ordered Seco de Chivo, a hearty goat stew with rice and fried plantains. It was delicious!
The restaurant is cozy with friendly service. It has a fun drink menu with a combination of South American liquors with tropical fruits…potent and plentiful.
BTW, why do people call the neighborhood Hell's Kitchen? There are two versions of the origin. One is that in the early 20th century this was a very dangerous neighborhood with riots  and police officers referred to the area as Hell's Kitchen.  The other is that around the same time there was a German diner there called Heil's Kitchen and people mispronounced the name. Still, really makes for a colorful moniker.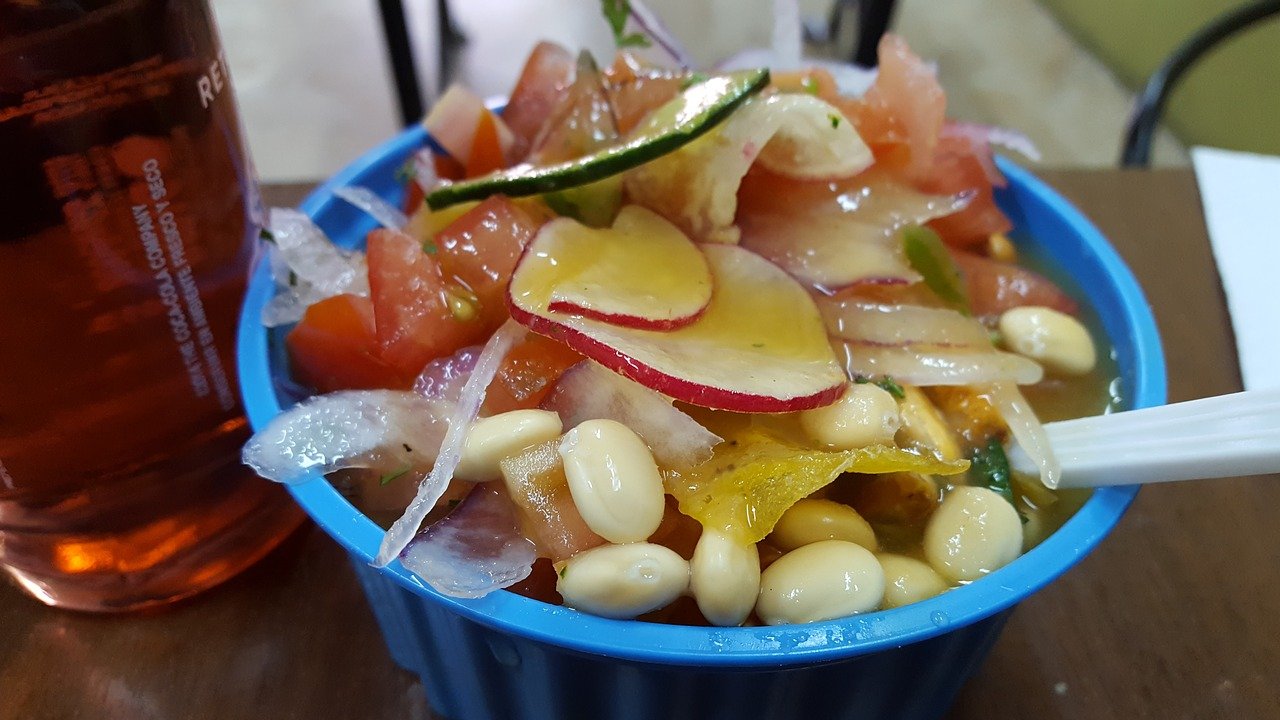 ---
F. France
The spacious and inviting Cafe D'Alsace was on Anthony Bourdain's list of favorites. That's how I learned about it. It is not a budget location but it is an excellent value for your money selection. It has an ample and varied menu and is authentically French with a specialization in the D'Alsace region, as the name implies.
They have a very pleasant sidewalk cafe to chill in with a glass of white wine. A totally pleasant experience on the Upper East Side and a perfect example of authentic ethnic restaurants in New York City.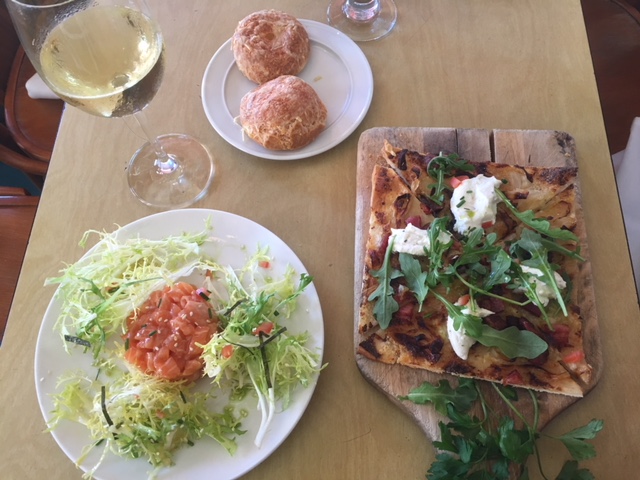 ---
G. Germany
The area around 86th Street in the Upper East Side, often referred to as Yorkville, was called Germantown for many years. As early as the mid-1800s German immigrants settled in the neighborhood. The early 1900s saw a dramatic influx of Germans moving north from the Lower East Side.
Up until the 1930s, a large portion of the population in Yorkville spoke German.  On 86th Street, in the center of Yorkville, there were many German shops, restaurants, and bakeries. Most of the authentic ethnic restaurants are gone but some of them remain today either in their original authentically German format or in a more modernized version.
Stube Quality Wursts, right smack in the middle of Yorkville, is one such representation of delicious German wursts with an interesting variety of toppings. Sometimes an authentic German wurst and a beer are all you need to really hit the spot.
---
H. Hungary
Similar to German populations, Hungarians also settled in the Yorkville area, especially around 79th Street.  Many authentic ethnic Hungarian restaurants, butcher shops and specialty import stores dotted the neighborhood.  There are still churches there serving the Hungarian population.  East 82nd Street is also named St. Stephen of Hungary Way and the area from East 79th to 83rd Streets is known as Little Hungary.
Some specialized stores remain including the aptly named Cafe Budapest on 2nd Avenue. They serve Hungarian food as traditional and authentic as you can get, in a cozy inviting atmosphere.  The classics include chicken paprika and stuffed cabbage but they have much more.  Despite the yummy entrees, the Hungarian desserts are the real stars here; homemade flaky pastries stuffed with creams and bursting with fruits.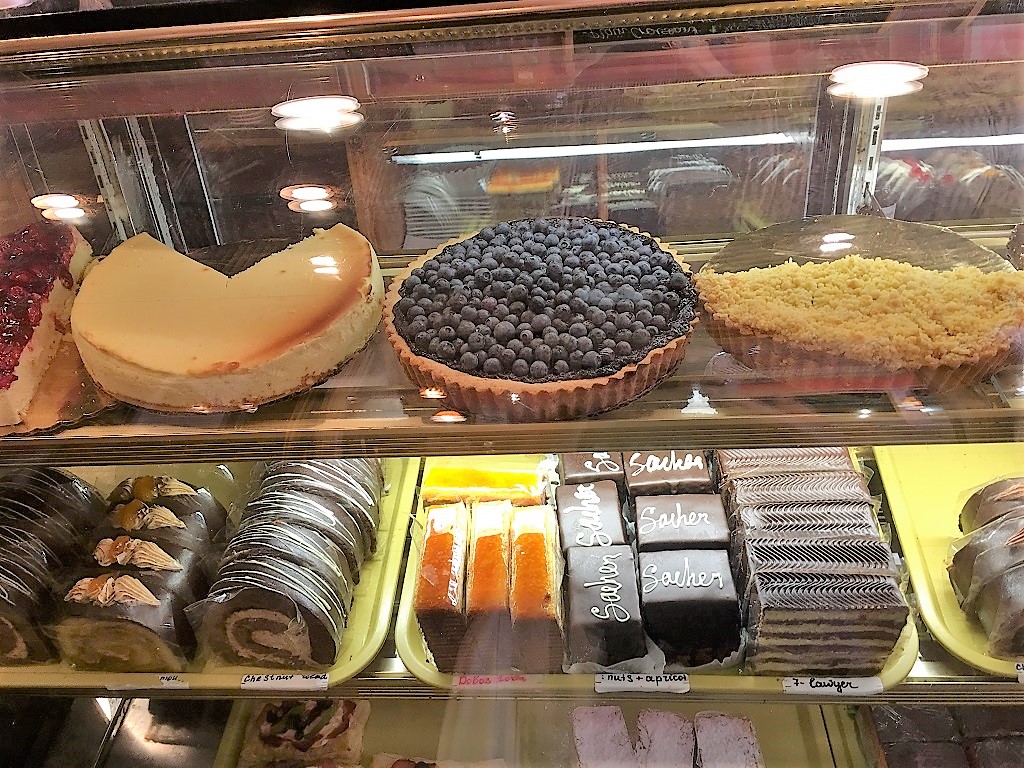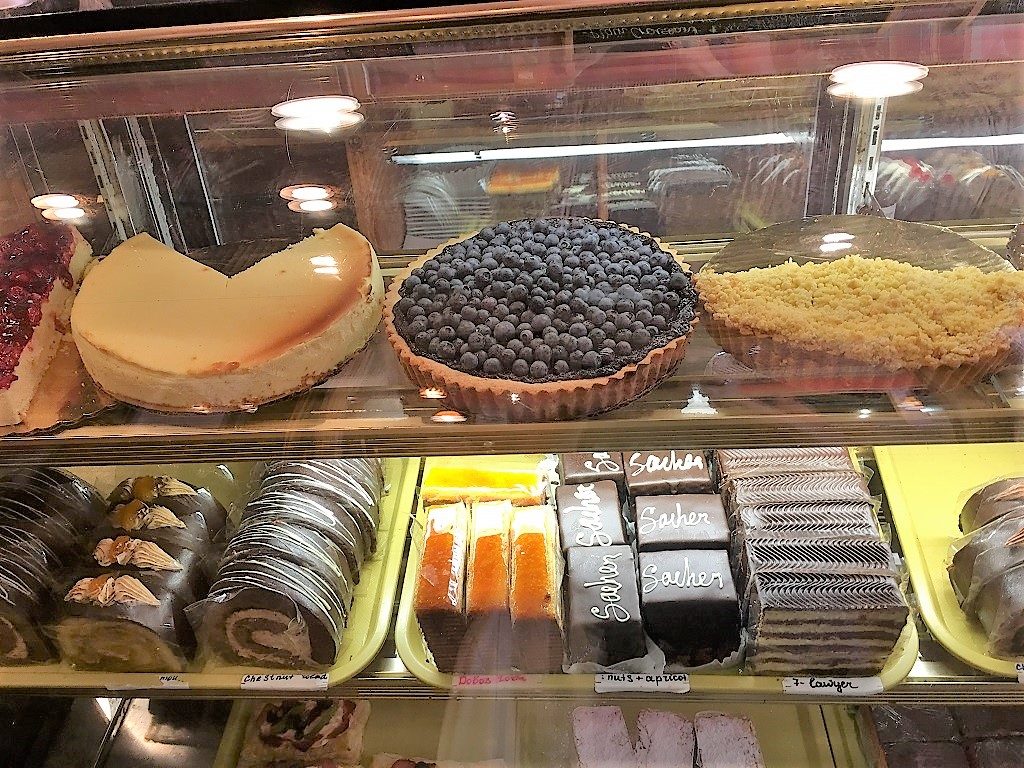 ---
I. India
I really enjoy Spice Symphony.  I've been coming here for years and it is consistently good.  What originally attracted me to this welcoming Indian restaurant in the first place was their claim to specialize in Indo-Chinese food.  It turns out the Indo-Chinese connection originates in Kolkata in north-eastern India.
Chinese settled in that Indian city and the two cultures blended together to create a distinct and delicious cuisine.  That combination of two of my favorite foods alone was enough to lure me in. Once inside I saw curry goat on the menu and that was it. I was hooked. Their desserts are also delicious with subtle tastes – mango! – and delicate textures.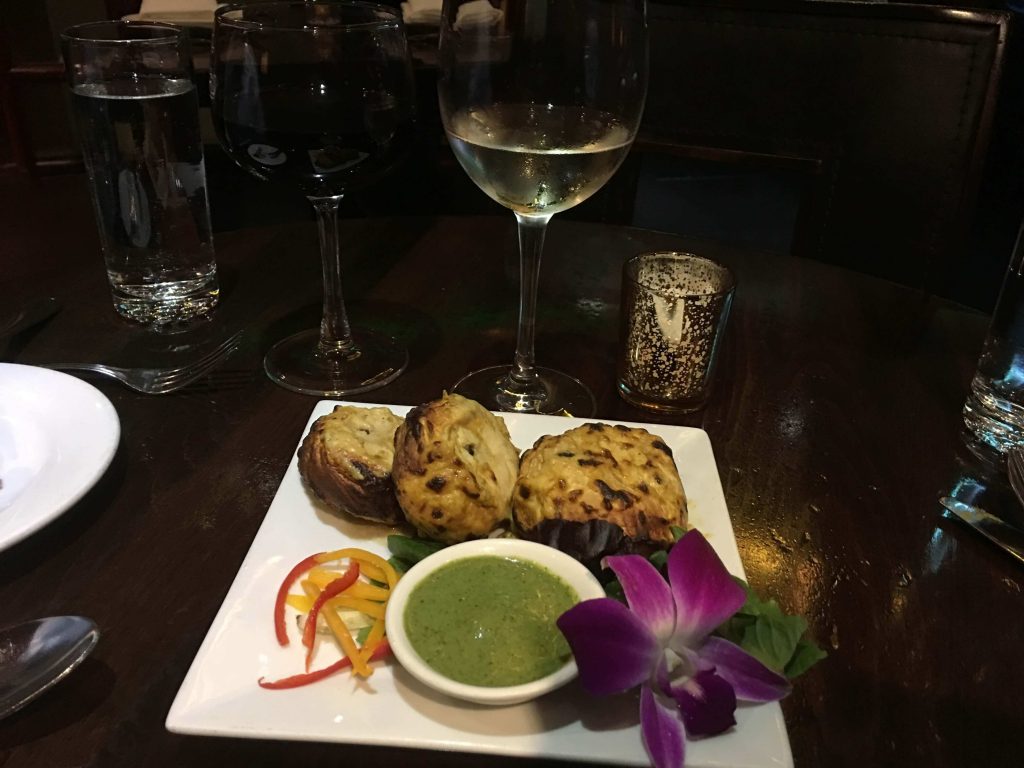 ---
J. Japan
We used to live in just above Manhattan, in Riverdale, a nice neighborhood in the Bronx. Every Friday after work we would make it a ritual to go to Aoyu Sushi for a nice night out in an authentic Japanese restaurant.
After trying out dozens of sushi restaurants in New York we found Aoyu to be the best bang for your buck. For just $25 you could get a full nigiri platter of fresh sushi straight of the Tsukiji fish market in Japan. The fish served here was always of the highest quality, made by real Japanese sushi chefs, and served to us by real Japanese people.
From the free green tea to the decor, to the sushi, I loved every one of my Friday nights here. Even if you aren't planning to visit the Bronx I would highly recommend a visit here if you are in the mood for authentic sushi.  It's easy to get to. Here are the directions.  And if you're looking for other romantic things to do in New York City, check these out.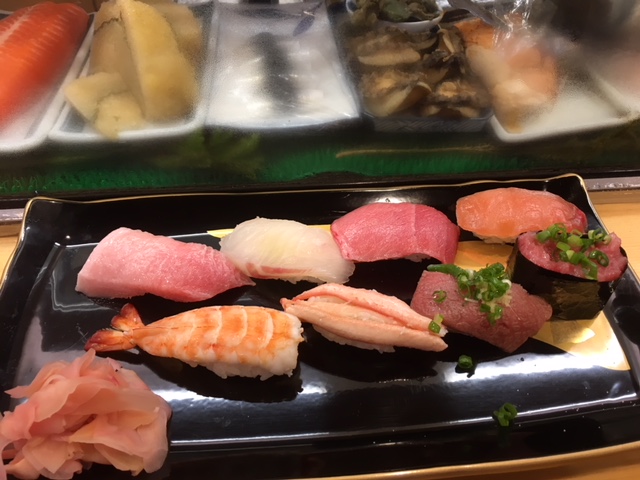 Cameron and Natasha blog at The World Pursuit
---
K. Korea
Both Anthony Bourdain and Andrew Zimmerman raved about this place.  Zimmerman's review is in the window (along with dozens of others) and the headline asks, "Is this the best restaurant in the world?" Well, I'm not one for hyperbole but…OMG! is this good! New Wonjo is right smack in the center of Koreatown on West 32nd Street.
Every time I've been here there has been a long wait to get in but it is so worth it.  The classic Korean BBQ is upstairs. The first floor is reserved for non-BBQ, traditional Korean fare.  They start you off with those delightful multiple little plates that grace classic Korean meals and it's all mouth-watering delight after that.  If this is not one of the best ethnic restaurants in NYC, it's close to it.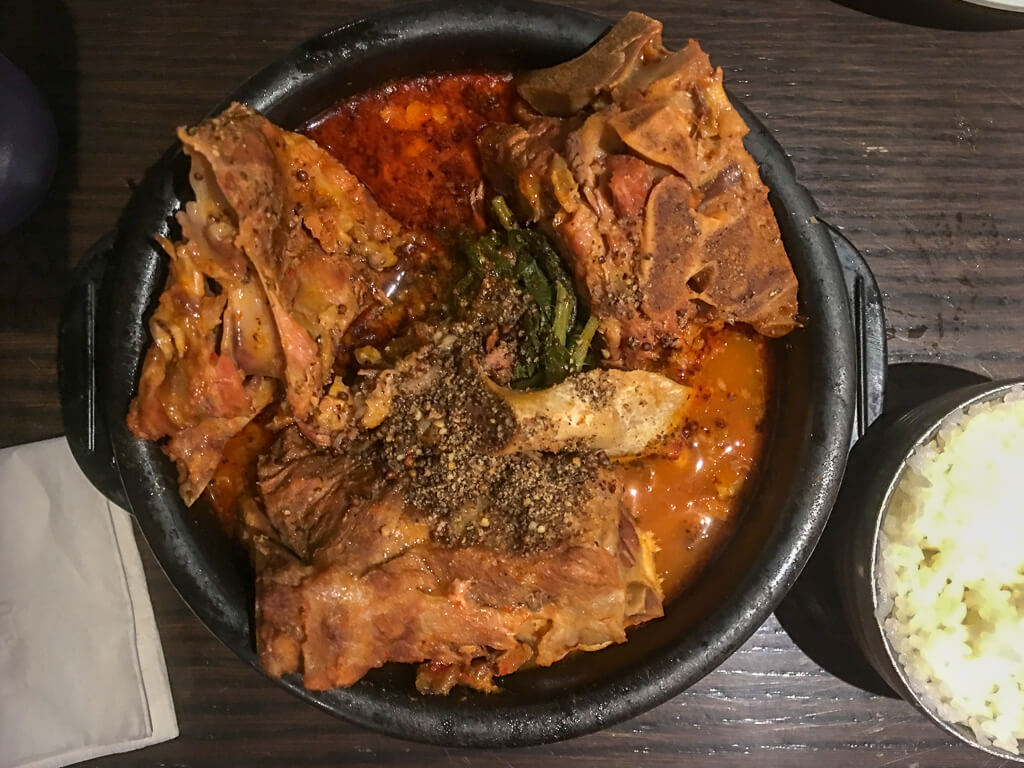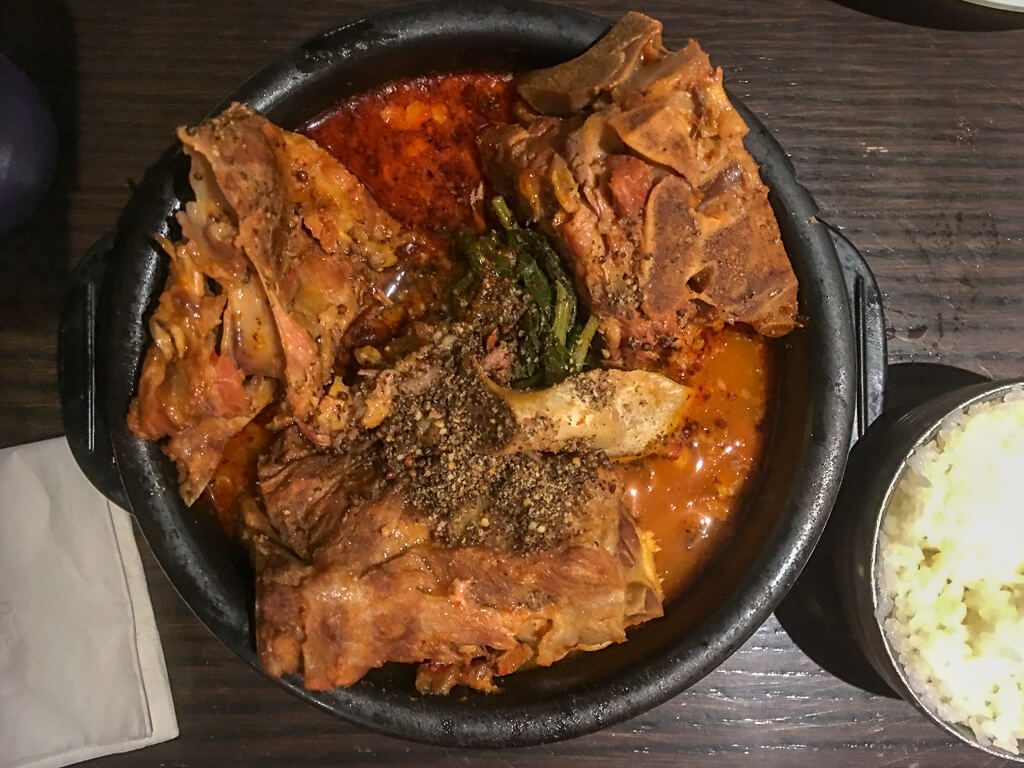 ---
L. Lebanon
The line for Naya at 54 West 56th street, at least at lunchtime, is almost all the way down to the end of the street. At first, I wasn't really sure what the line was for. There was such a crowd of people outside the door, it couldn't be for people waiting to get in…could it? After figuring out it WAS actually for the restaurant I got in the queue which, thankfully moved very quickly.
Once inside this pleasant, efficient eating establishment, you see why the line moves so quickly. The team behind the counter is super-fast. And the food is super good. Middle Eastern food at its most authentic, freshest and best.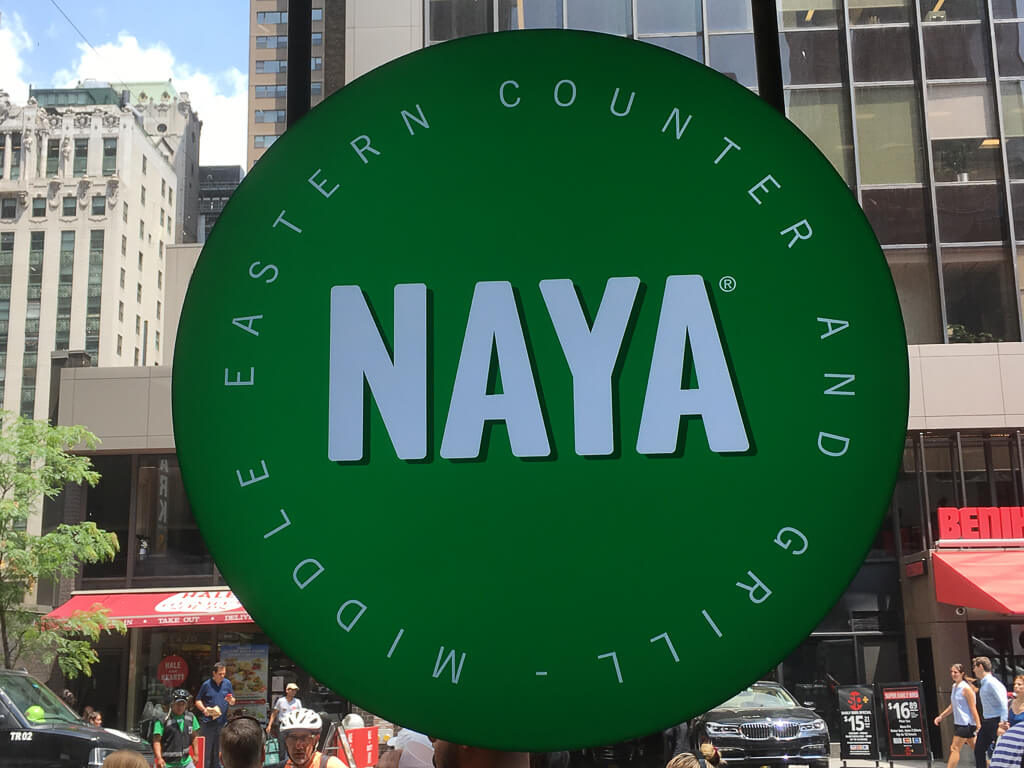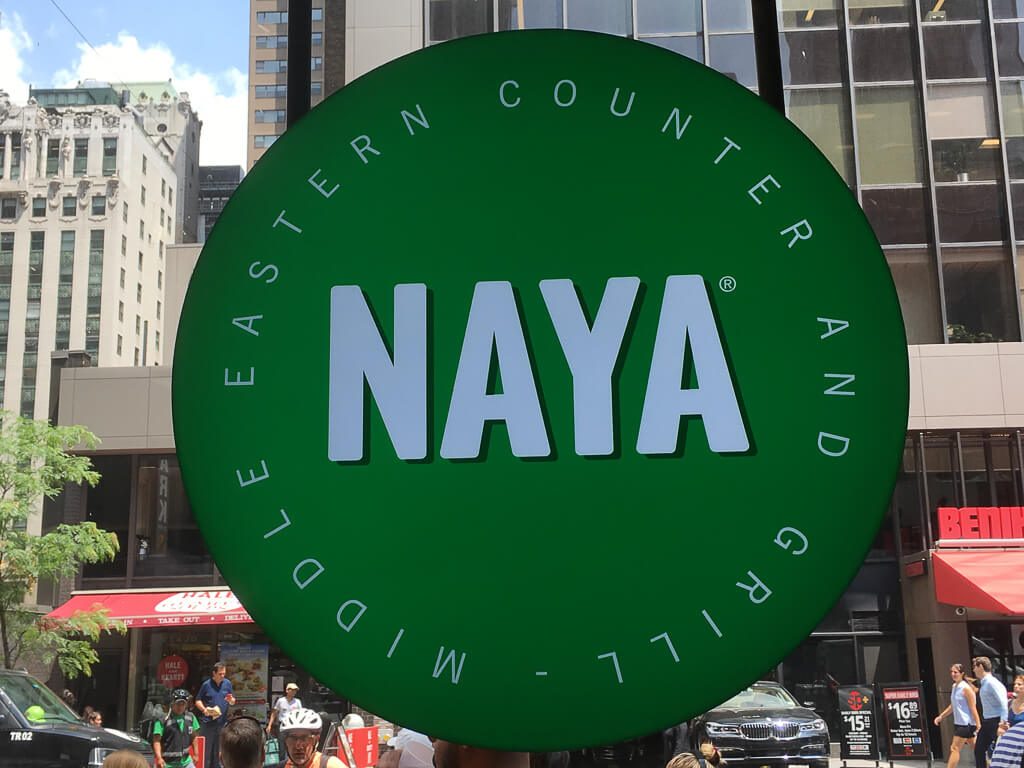 ---
M. Malaysia
If you're looking for authentic Malaysian food in New York, be sure to visit Taste Good. This cash-only Malaysian restaurant looks like a hole in the wall—and it is, however, there's no denying how good their food is.
One of the reasons that I fell in love with Malaysia was the food and I was convinced that I'd be unable to find the same authentic food once I returned from my Southeast Asia trip. I was delighted to find this slightly out of the way restaurant in Elmhurst, Queens. I loved the Singapore Laksa, which felt like I was back in Singapore.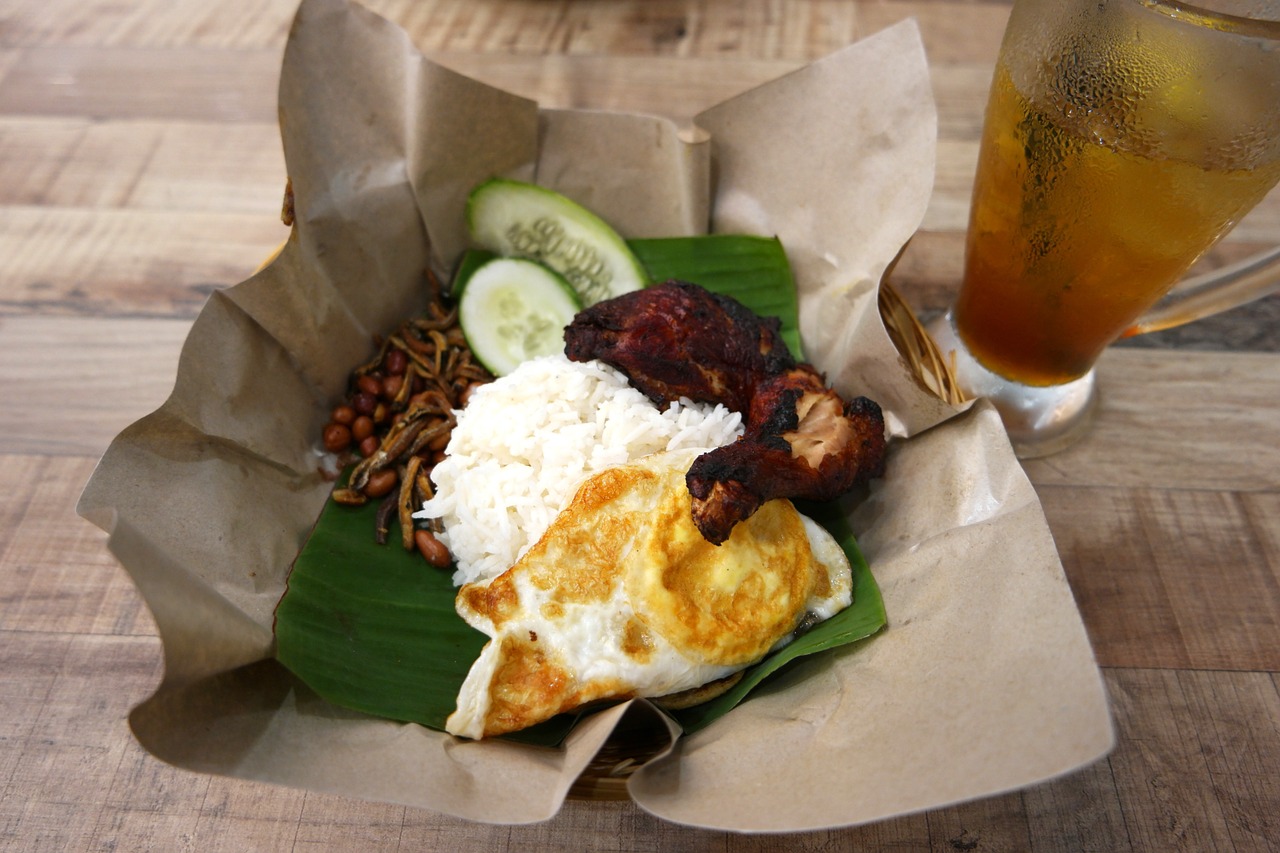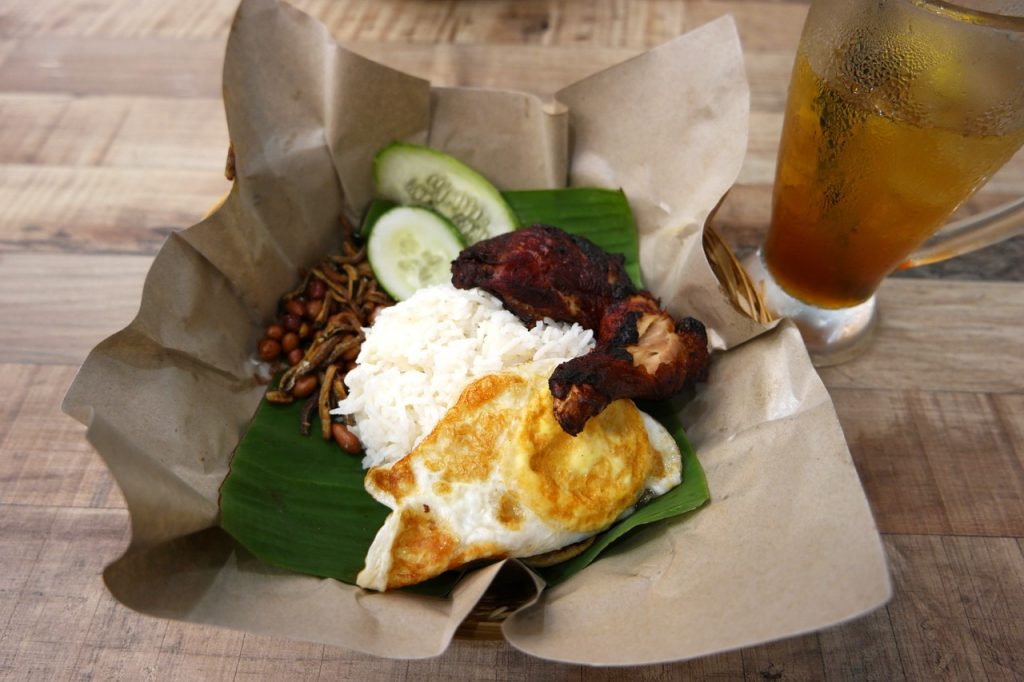 Has this whetted your appetite for Malaysian food but you never heard of Elmhurst so you don't know how to get there? Worry not! Check out this handy, comprehensive guide to NYC subways and you'll be in Elmhurst downing Singaporean Laksa like a pro in no time.
Karen blogs at Wanderlustingk
---
N. Nepal
This unassuming little neighborhood gem in Jackson Heights will do more than surprise you with its tasty fare, it will absolutely delight you. Thakali Kitchen offers authentic fine Nepalese cuisine.  It is cozy, comfortable and so much fun to try the different menu selections.  The staff is very helpful.  Just tell them the type of food you like, and they will make suggestions that invariably hit the mark.
One of the most fun things about Thakali is its location. It is in the middle of Jackson Heights, one of the most ethnically diverse neighborhoods on planet earth. It is just a few blocks from New York City's #7 train.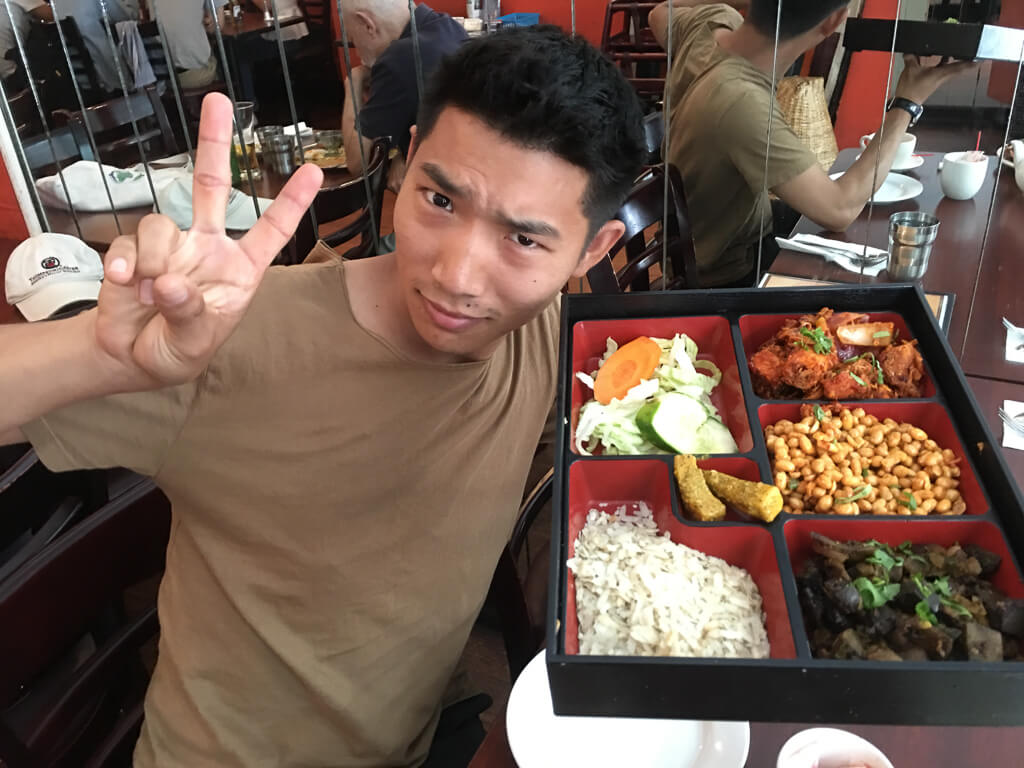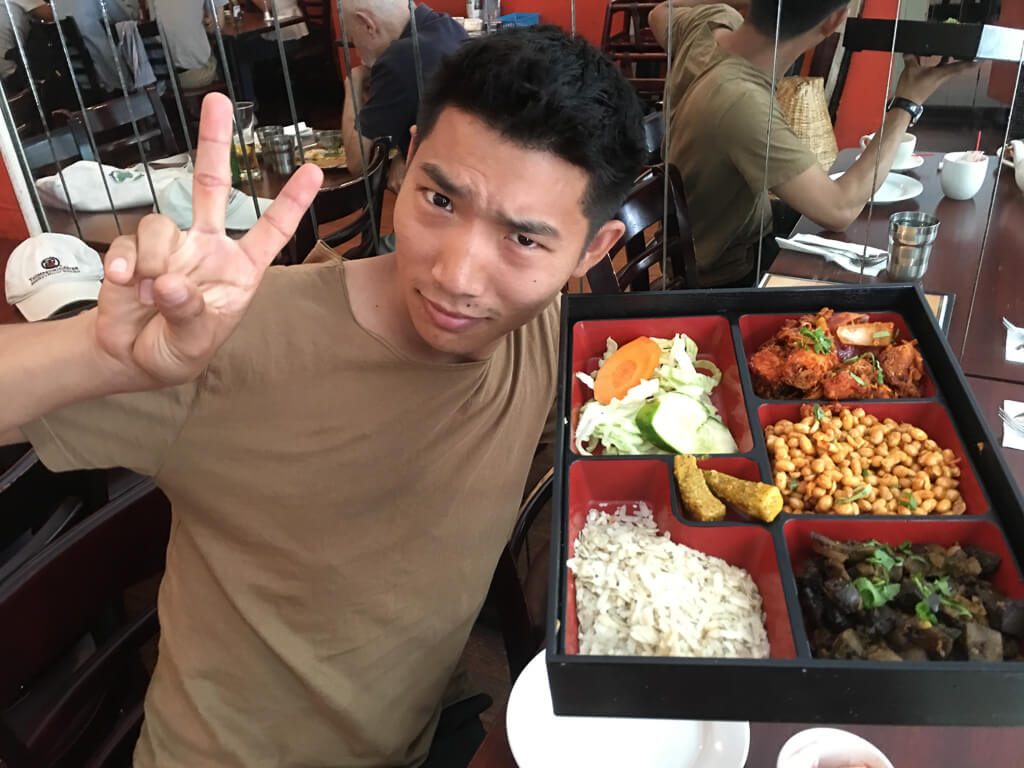 ---
O. Osaka
Japanese street food, particularly that found in Osaka, is in a category by itself. That is why here it is treated as separate from the cuisine of greater Japan.  One of the key components of Osaka street food is the okonomiyaki, a savory pancake concoction consisting of flour, shredded cabbage, and various meat toppings.
Okonomiyaki means "as you like it grill."  You can find a totally authentic version in Otafuku on east 9th street in the East Village. Get the pork combo and they'll throw in an order of takoyaki with fat little chunks of octopus.  Otafuku is the Japanese goddess of mirth. Her job is to make you happy and these tasty pancakes will do just that.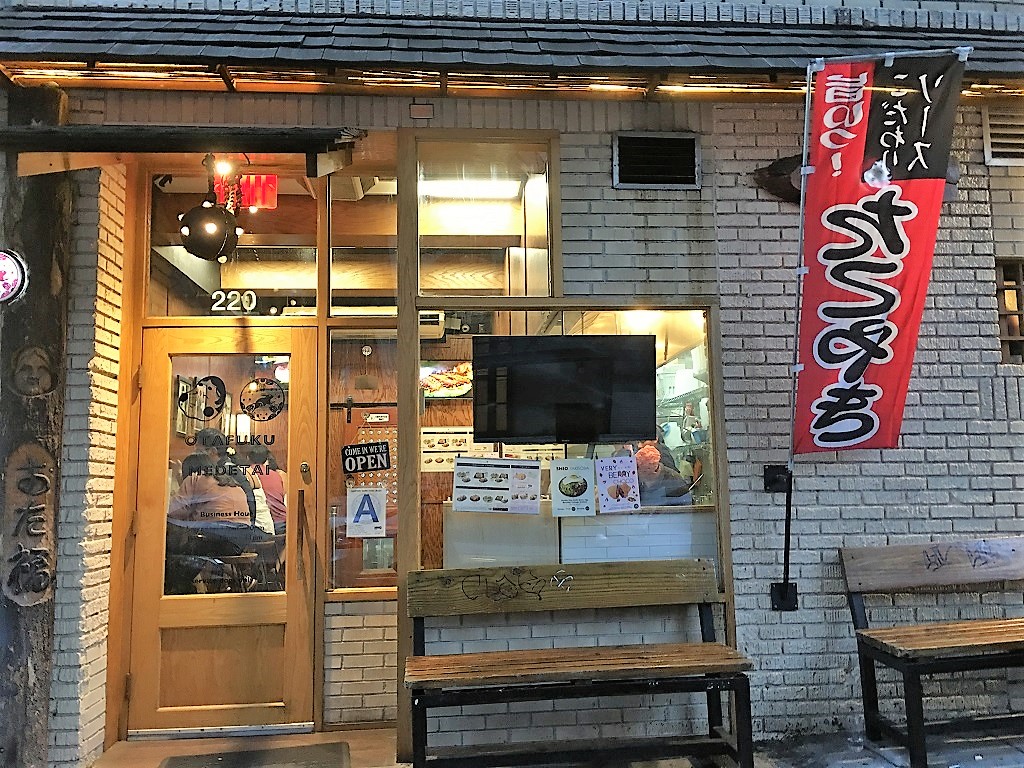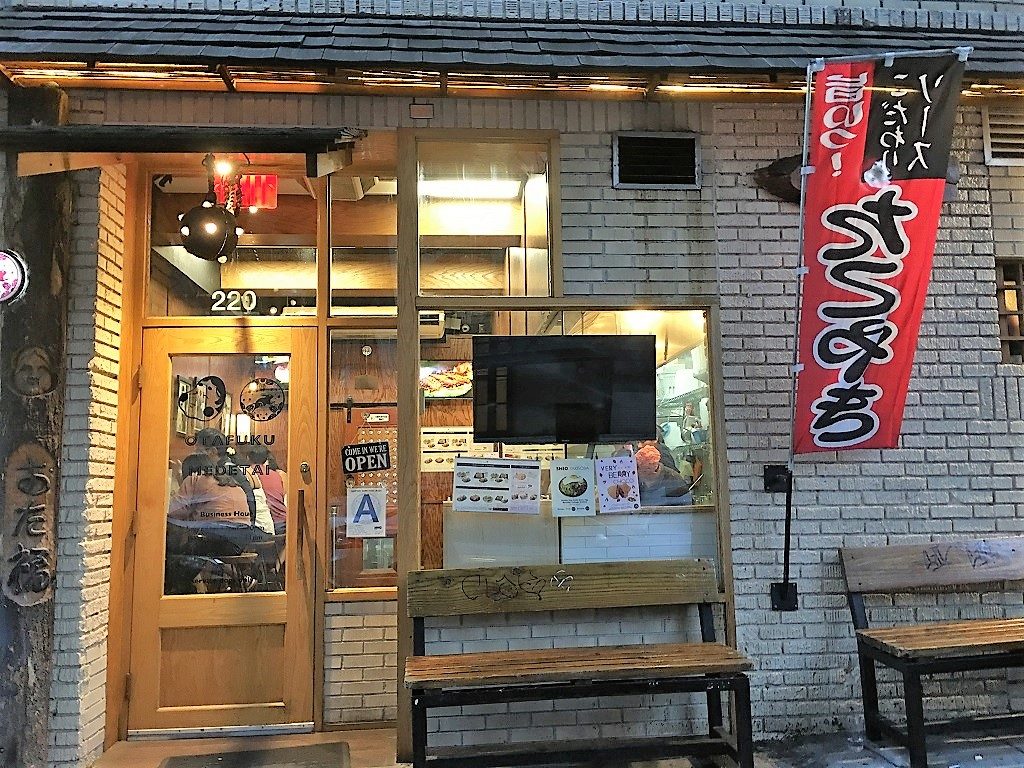 ---
P. Peru
Peruvian food has rapidly and methodically climbed its way into the ranks of top ethnic foods in NYC. And Pio-Pio (the sound a Spanish-speaking chicken makes) is right up there with the best of them.
I first discovered them in Jackson Heights many years ago and was blown away by the taste of their signature dish, chicken flavored with lime.  My, how they've grown.  There are now 9 Pio-Pios strategically situated all over the city.  I figured I'd try something other than chicken this time and ordered the seafood ceviche.  It was even better!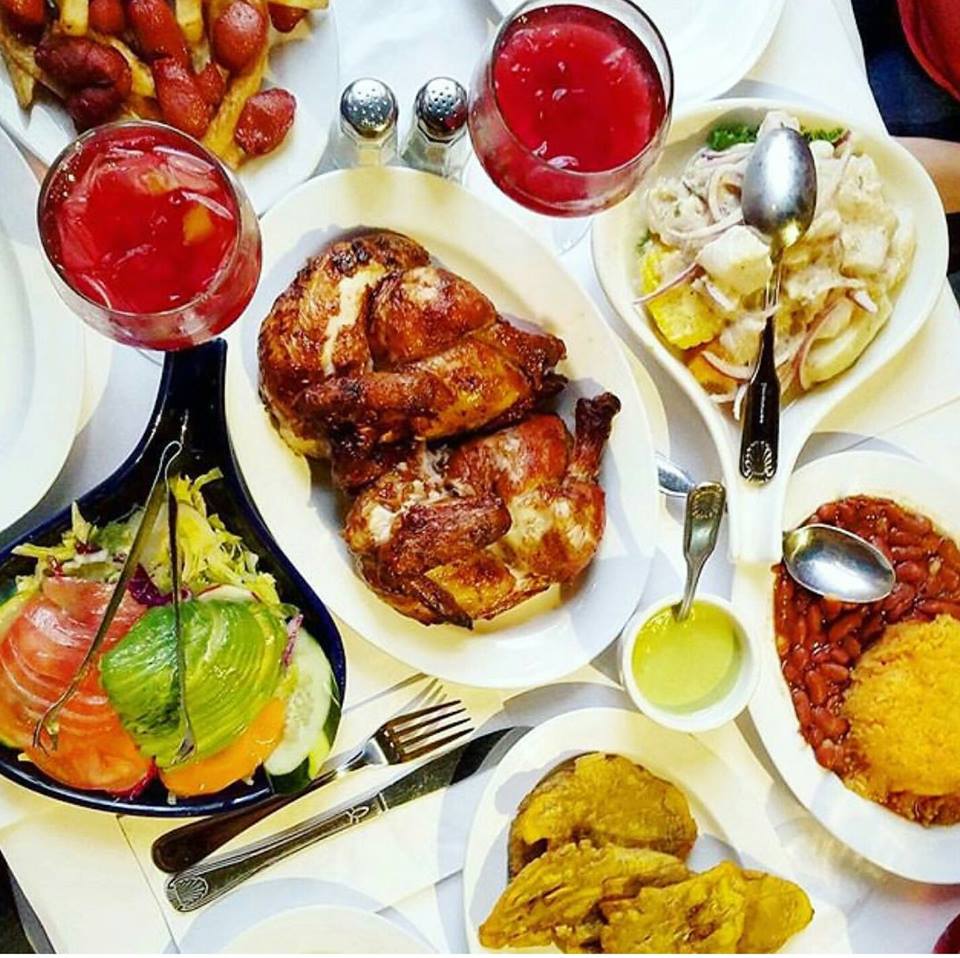 ---
Q. Quebecois
Quebecois food. That's food from Quebec. (Canada is ethnic.) And the humble poutine, the classic Quebecois comfort food, is alive and well in New York City's Hell's Kitchen.
Jaspers Taphouse and Kitchen is a fun place on 9th Avenue and 51st, in the Theater District. You can't get poutine in a lot of places in NYC.  Believe me, I've tried. But here is a place where they actually seem to have improved on the original you get in Old Quebec.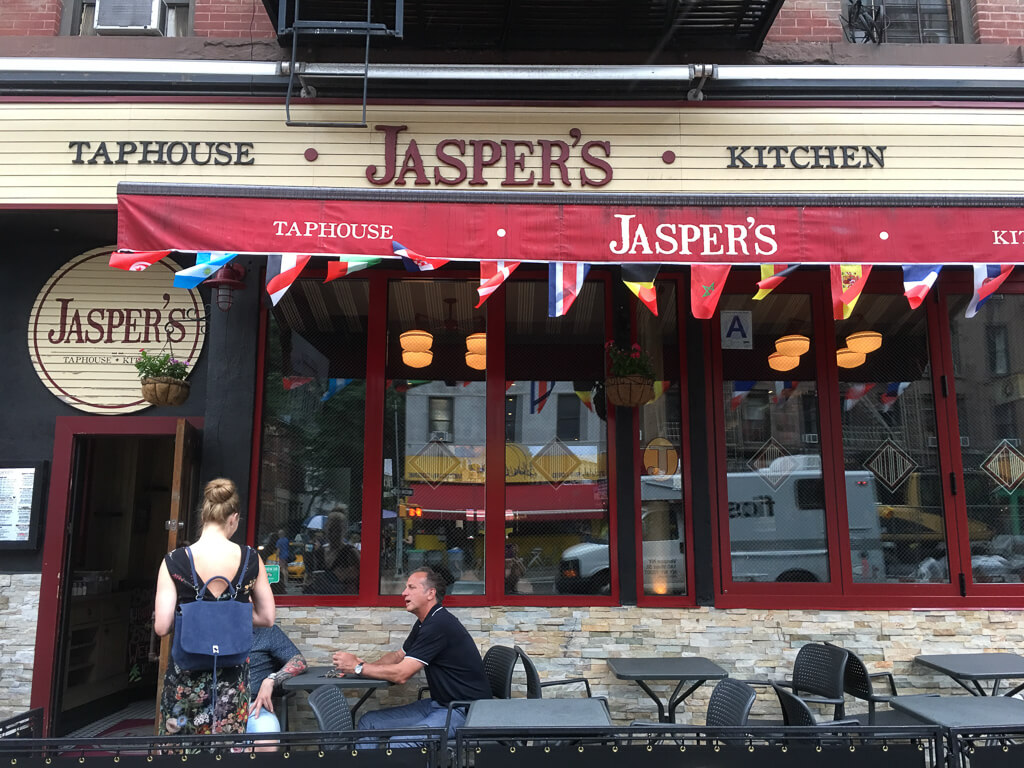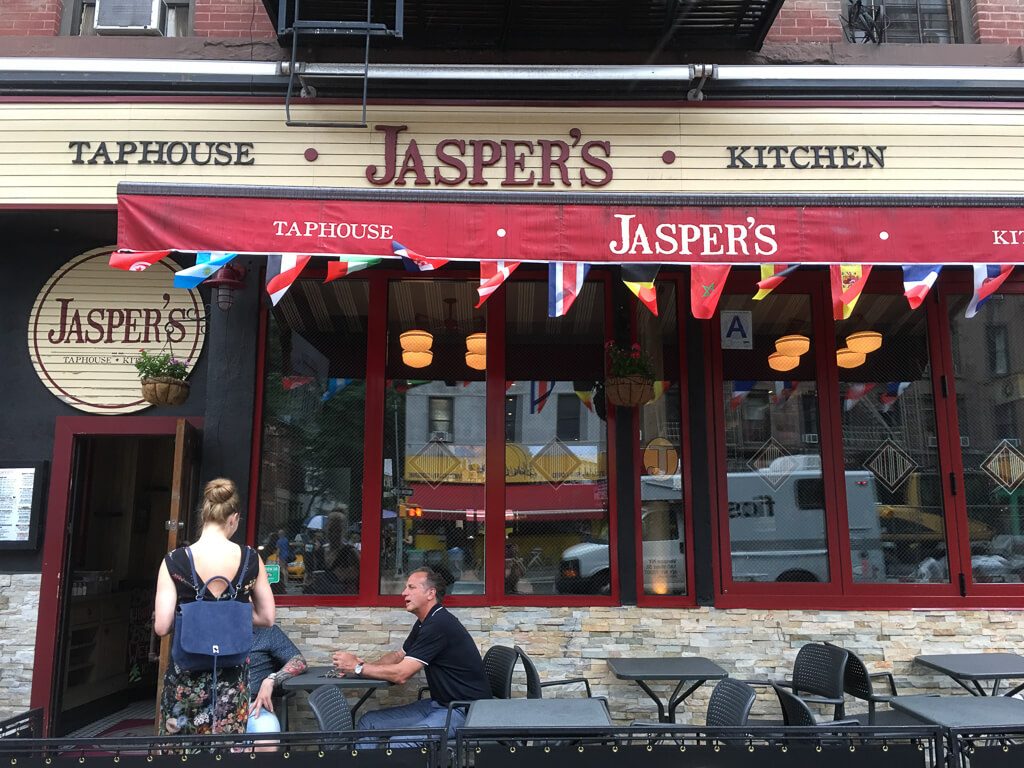 ---
R. Russia
The Turnstyle Underground Market is a little food wonderland beneath the Time-Warner Center in New York City. Inside you will find Da! Dumplings. You may not even know this food market is there unless you are taking the subway. One of the entrances in the elevator on the southwest corner of the Time-Warner complex.
Once down there, in one of the underground entrails of the New York Subway system, you find this surprising food court with cute shops and a delightful collection of ethnic eateries. The dumplings at DA! Dumplings were DA!-licious!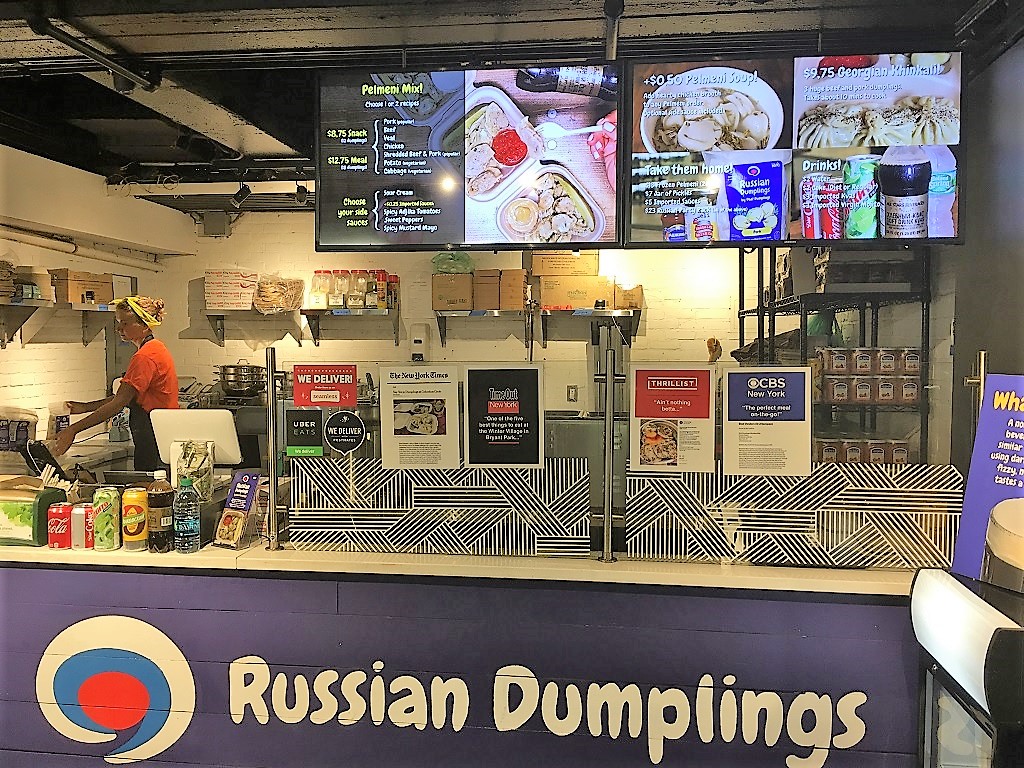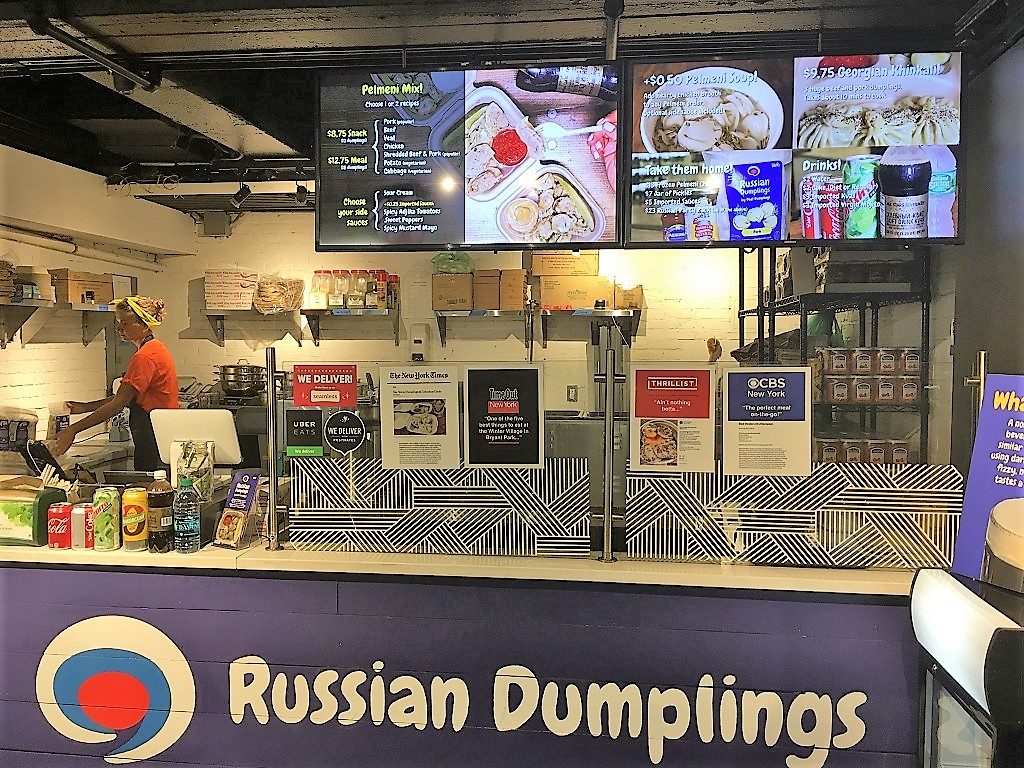 ---
S. Spain
I always wondered why tapas were not more popular in the United States. One of the best food experiences you can have is wandering in and out of tapas bars in Spain. Spain, along with Italy, France, and China, is one of those countries you speak of in hushed, respectful tones when you speak of its cuisine.
Boqueria does this legacy justice. Named after the iconic and colorful Barcelona food market, Boqueria serves up tapas, both traditional, and with its own twist.  The place is packed most times but you can always squeeze in while you're waiting for a table or a seat at the bar.   Try anything here.  It is all good.  And the wine pairings only serve to enhance the experience.  Boqueria's success has led to the opening of six locations in New York City and D.C.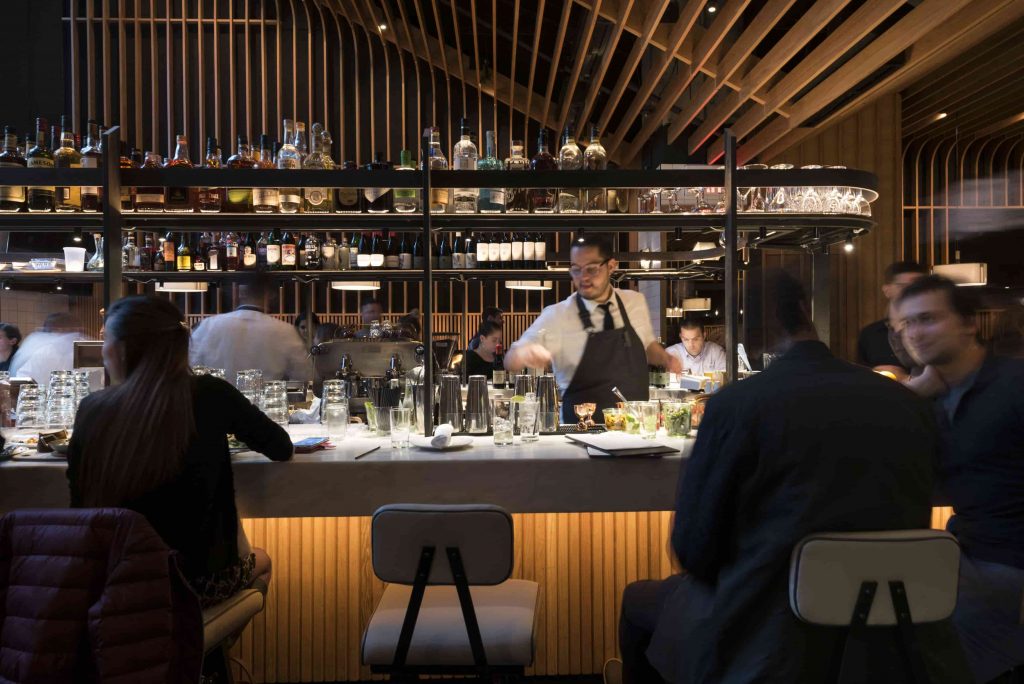 ---
T. Thailand
If you like Thai food, you'll love Jaiya, the home of one of the best authentic ethnic restaurants in New York City.  Jaiya started life in 1978 in Elmhurst, Queens becoming one of the first Thai restaurants in the city and helping to ignite what would become an ethnic taste revolution.
Since then, they've come a long way and now have two beautiful restaurants, one in the Upper East Side and the other in Gramercy.  The food is faultless.  The word "mouthwatering" was invented just so it could describe this food.  The flavors are so subtle. They've got a thumbs up from just about every New York food critic and with good reason.  I always tell myself I'm going to try something different when I go there but invariably end up ordering the curry, it's soooo good!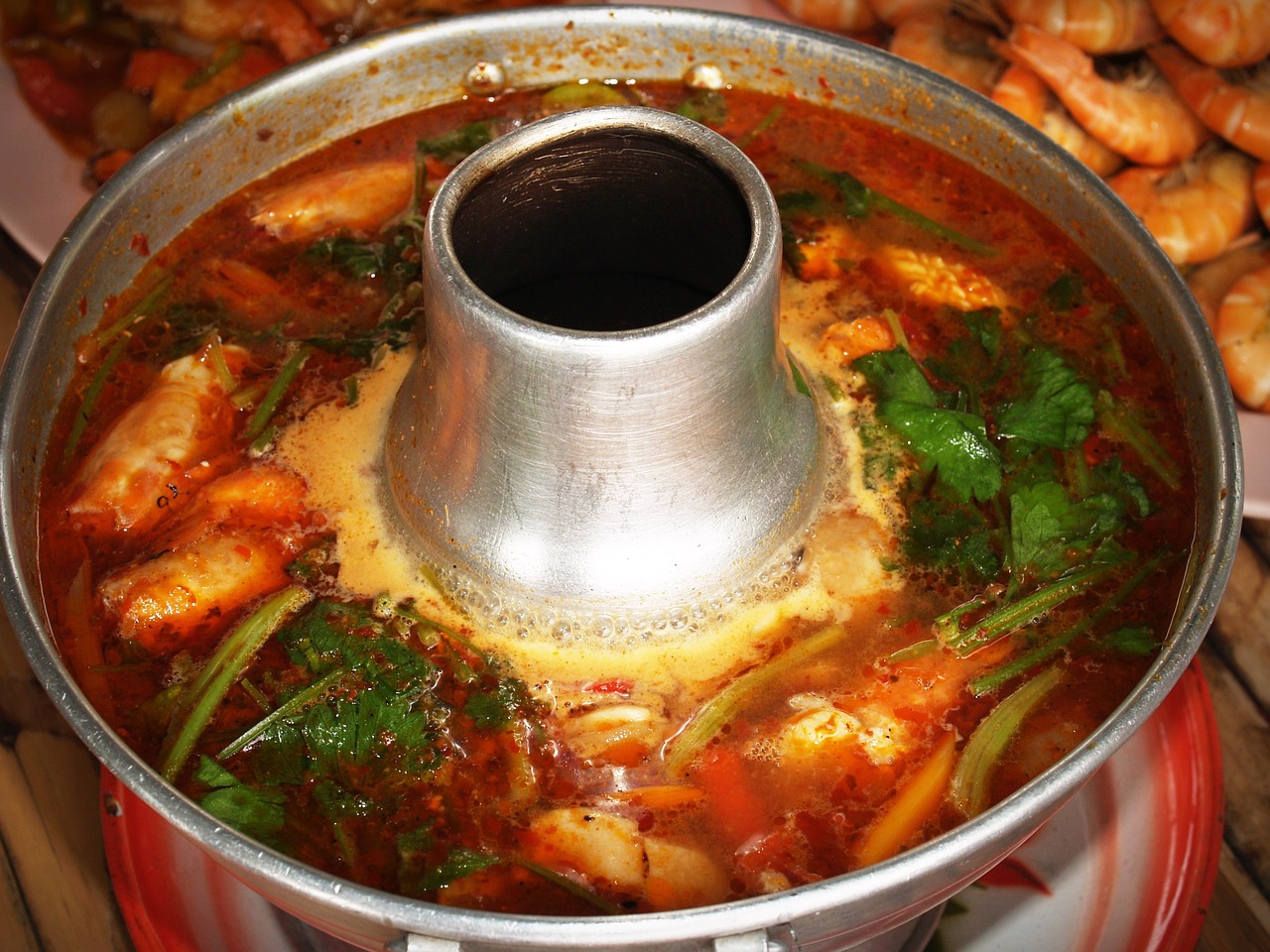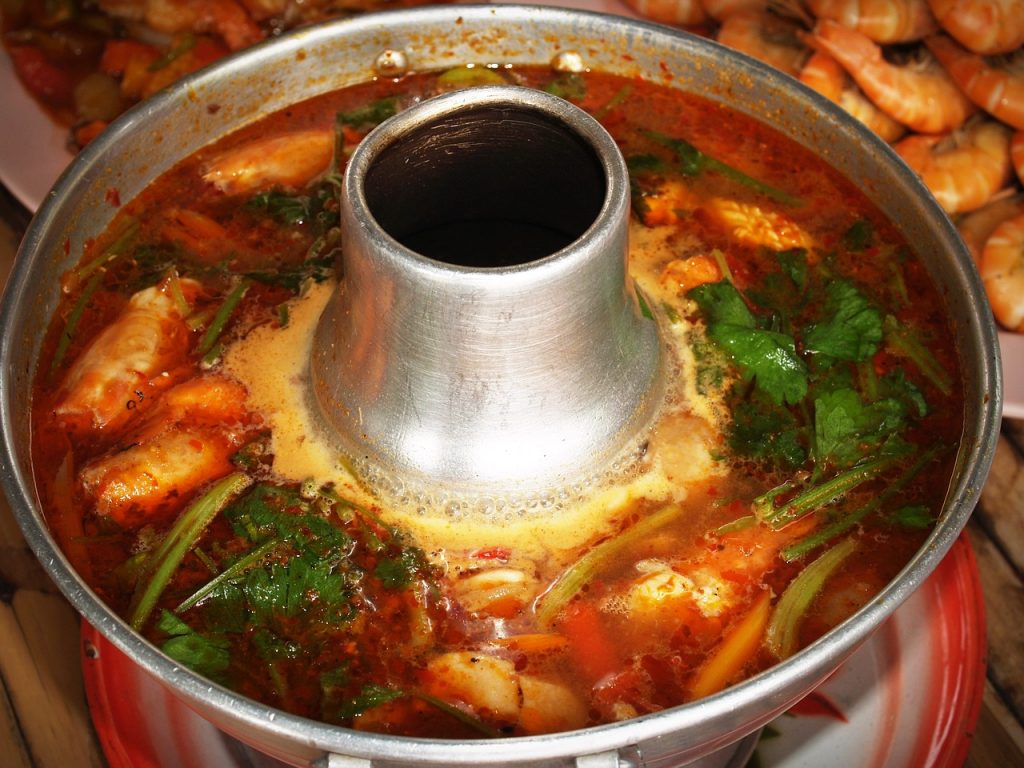 ---
U. Ukraine
Apparently Veselka was one of the top authentic ethnic restaurants in New York City 60 years ago and has retained that spot ever since. I have to admit I did not know much about Ukranian food going into this.  I assumed it was similar to Russian or Polish cuisine which I really like.
Yes, there are similarities but, I am told by Ukrainians who know their stuff, that the food in Veselka is unique, authentic and tastes like the food back home in Kiev. They have a large menu that the staff will be happy to help you with.  The delicious dishes are comfort food at its finest. Have the perogies! I don't normally love beets but I tried the beet soup on a whim and immediately became a beet believer.
Veselka's got a great back-story.  The neighborhood where Veselka is located, in New York City's East Village, was home to a large Slavic community. In the 1950s, many Slavic shops and restaurants lined Second Avenue and the side streets. You can still see vestiges of this community in the local churches, community centers and the few Slavic restaurants that remain.  Veselka itself has been there since 1954. They are open 24 hours and opened another location in The Bowery in 2011.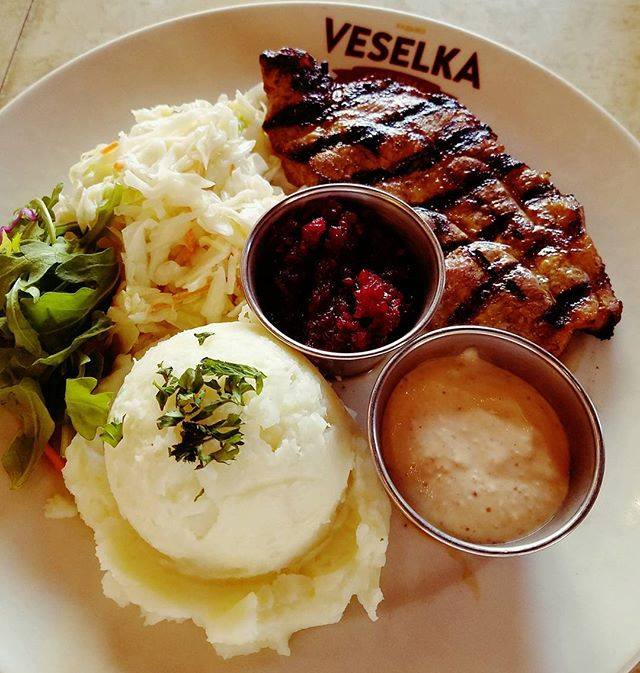 ---
V. Vietnam
Pho Sandwich Shop on the Upper East Side is much more than a sandwich shop.  It is a full service,  sit-down restaurant with friendly staff, pleasant environment and some of the best Vietnamese food outside of Vietnam. For some strange reason, it is difficult to get authentic Vietnamese food.  I don't know if they flavor it for American tastes or they can't get the right ingredients.
So many times I've left a Vietnamese restaurant missing the authentic, fresh herbs tastes I'm familiar with from Vietnam.  But this place does not disappoint. It's the real deal!  P.S. Order the duck.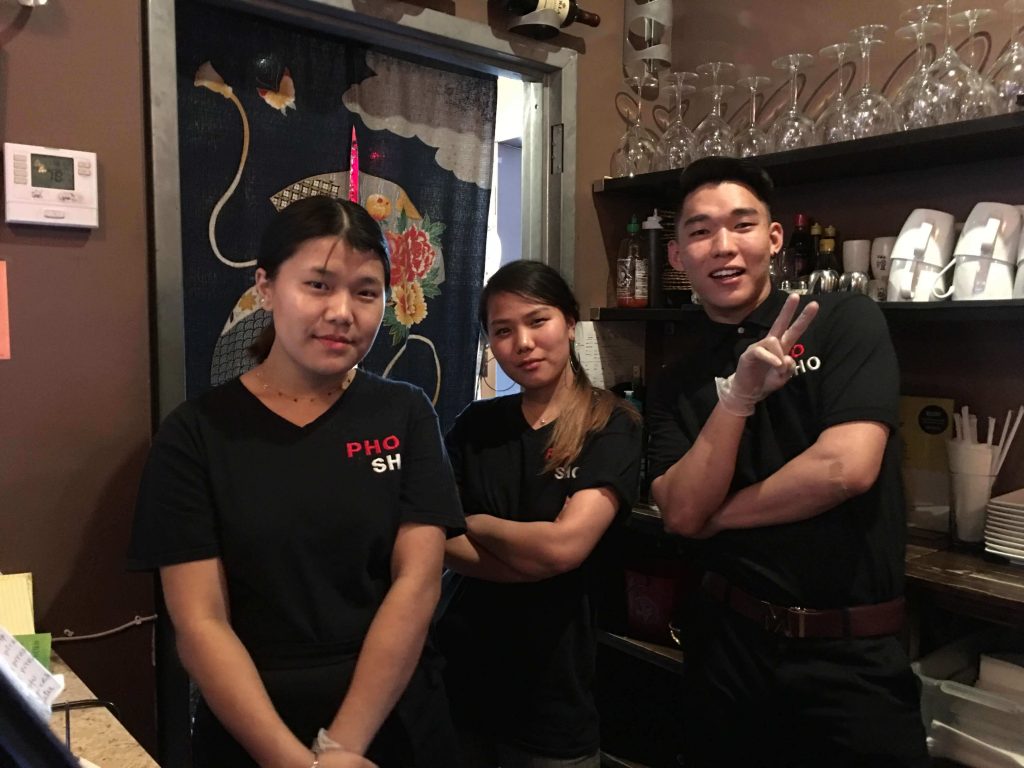 ---
W. Wales
You thought I was going to have trouble coming up with a "W" huh?  Well, not only do I have Wales on this list, I found that the country's cuisine is delightfully complex with variety and taste.  This find was a treat!
Snowdonia, in Astoria, Queens is a cozy corner restaurant and bar with outdoor seating and two cute Schnauzers wandering about.  The restaurant is named for a mountainous region in Wales which is also a national park.  The menu had a wide variety of options I was totally unfamiliar with so I ordered a Welsh sampler.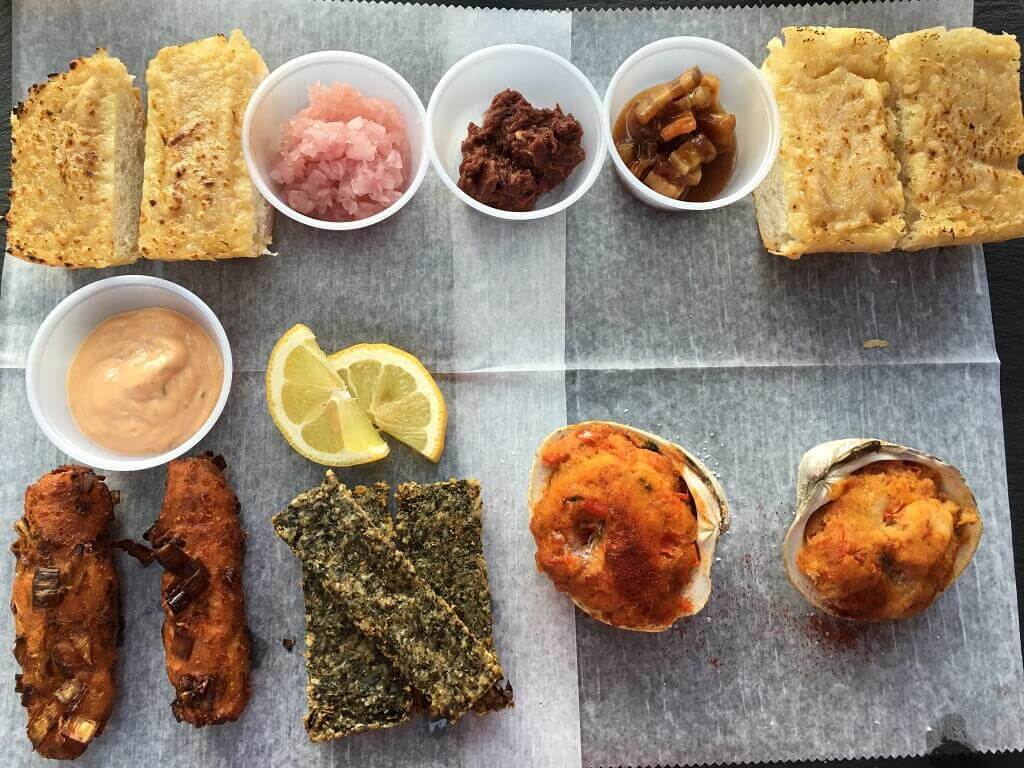 The sampler came glamorgans, a Welsh vegetarian sausage made with leeks and cheese and the famous Welsh rarebit among other things. I always thought it was Welsh "rabbit" and wondered where the rabbit was.  (Don't laugh at me, you thought the same thing.) Rarebit is a hot cheese sauce over bread with different little toppings to put on the bread.  It's like a Welsh tapas dish and the perfect accompaniment to one of Snowdonia's craft beers.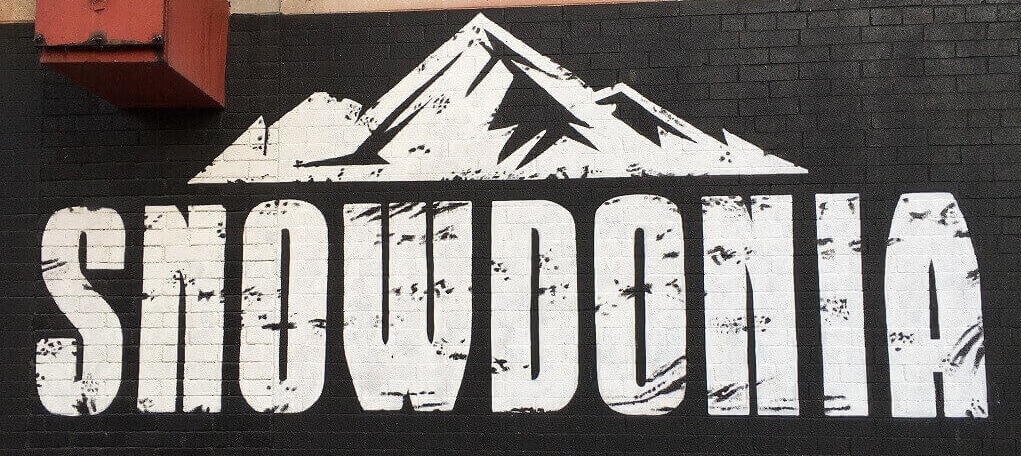 Whatever you do, don't forget the dessert! They have a nice selection but the sticky toffee pudding is to die for.
---
X. Xi'an, Shaanxi Province, China
The city of Xi'an in Shaanxi province with a population of about 40 million, is in a class by itself when it comes to a culinary tradition. Xi'an Famous Foods brings this tradition to New York City with as authentic a representation as you can find.
This is another Anthony Bourdain find. The newspaper clipping on the wall tells the story of when Bourdain showed up at the original restaurant in Flushing, Queens with a camera crew.  "There is a tall, white guy here with a camera crew," the owner said to his son on the phone. His son figured out who the "tall, white guy" was and engaged in what would be a nice friendship. Bourdain recommended the restaurant and Xi'an Famous Foods grew.  They would have done it even without Bourdain – the food is THAT good – but the association helped.
The wide assortment of dumplings is delicious as are the ox-tail soup and pork sandwiches. It all tastes like the food you get in similar restaurants in Xi'an. They are one of the perfect authentic ethnic restaurants in New York City.
---
Y. Yemen
Saba Restaurant and Grill is my recent discovery for delicious Yemeni cuisine and is now officially one of my favorite foods.  Who knew this was going to be one of the most authentic ethnic restaurants in New York City?  If I wasn't running around looking for countries that start with the letter "Y" that also had restaurants in town, I probably never would have been exposed to Yemeni food.
The bread is OMG-this-is-amazing-good; all crispy on the outside and fluffy and slightly salty on the inside.  The lamb really does fall off the bone -I should have taken a video of that- that's how tender it is. The place is a modest establishment on Steinway in Astoria, Queens in a neighborhood with a large Middle Eastern population.  We ordered one appetizer and one entre for two.  We got so much food we took half home and had one more meal.  You can't beat the value proposition here; really good, perfectly seasoned food very reasonably priced.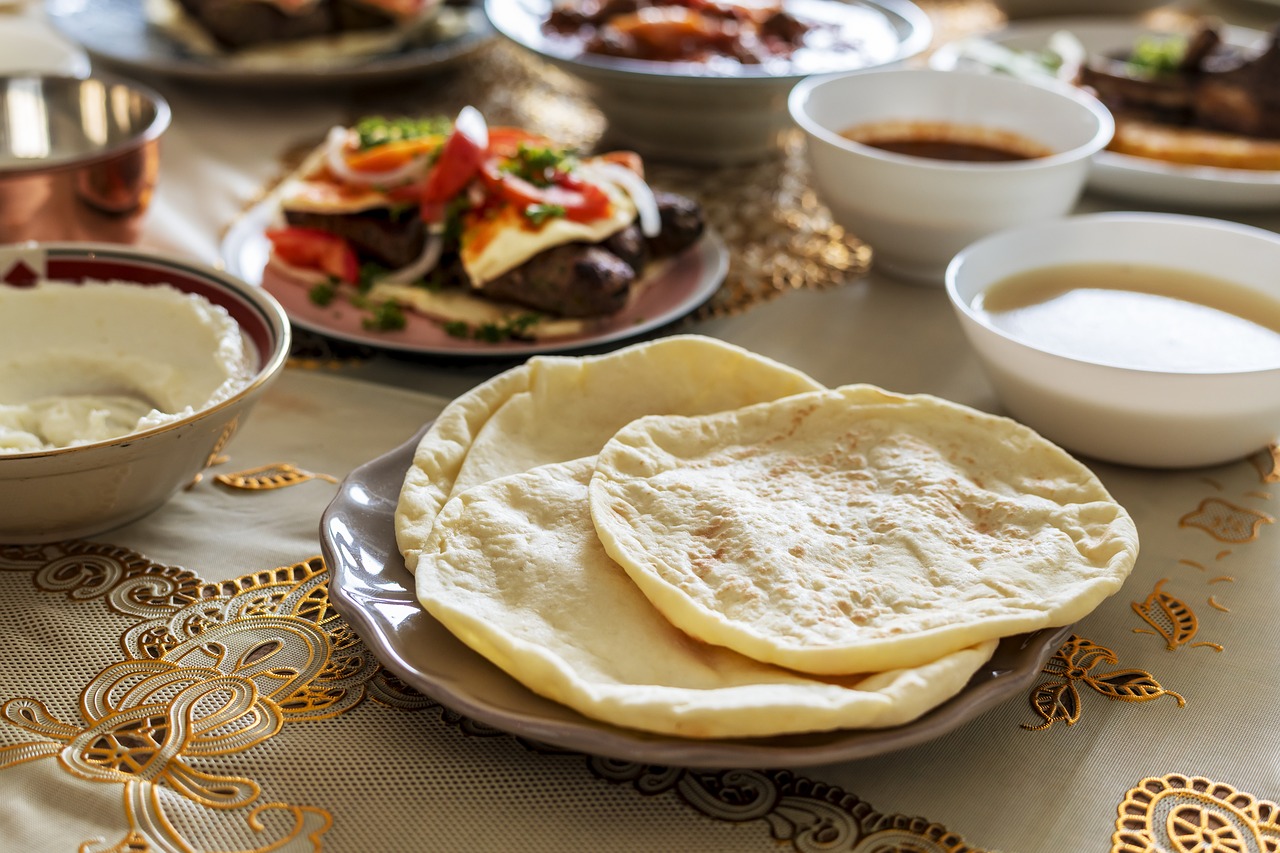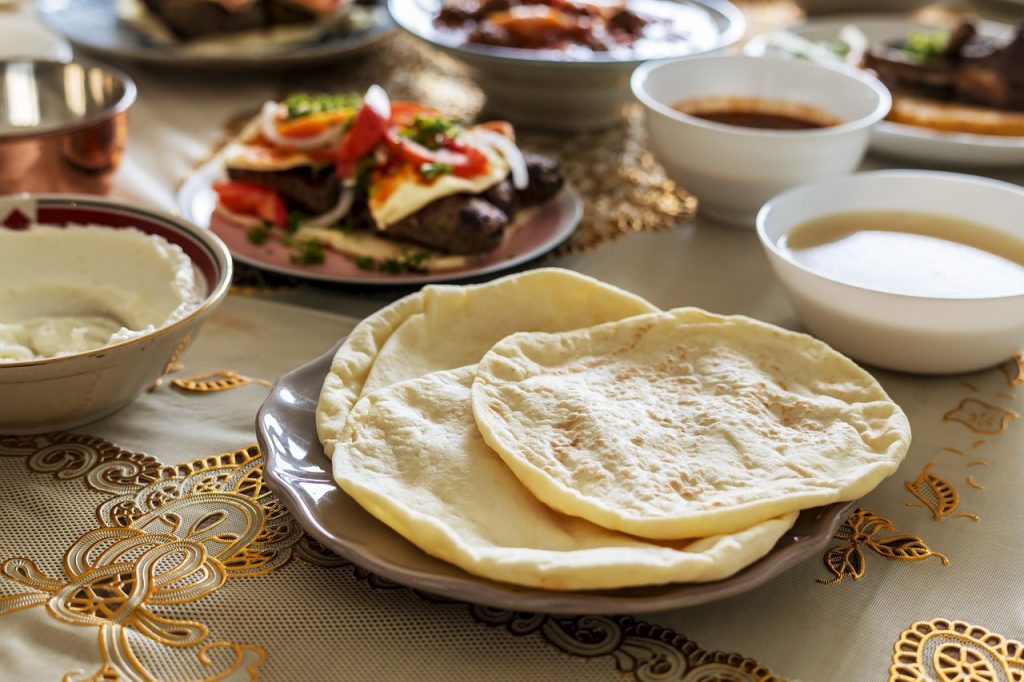 ---
Z. Zambia, Africa
Zambia is a country in south central Africa that takes its name from the Zambezi River.  Zambian food is rich in spices especially pepper. Many Zambian meals contain nshima, made from powdered maize. It is a side dish similar to rice or potatoes used to accompany proteins like lamb or fish.
The best place to get African food from all regions of the continent is Harlem in upper Manhattan. And one authentic restaurant in Harlem that serves yummy African food is La Savane. La Savane is officially an Ivoirian restaurant, from the Ivory Coast in West Africa but their recipes come from all over Africa including Zambia.   The staff is Senegalese, one of New York City's newest immigrants, so there are several Senegalese dishes on the menu.
If you're looking for an out of the ordinary dining experience with a unique cuisine, give La Savane a try.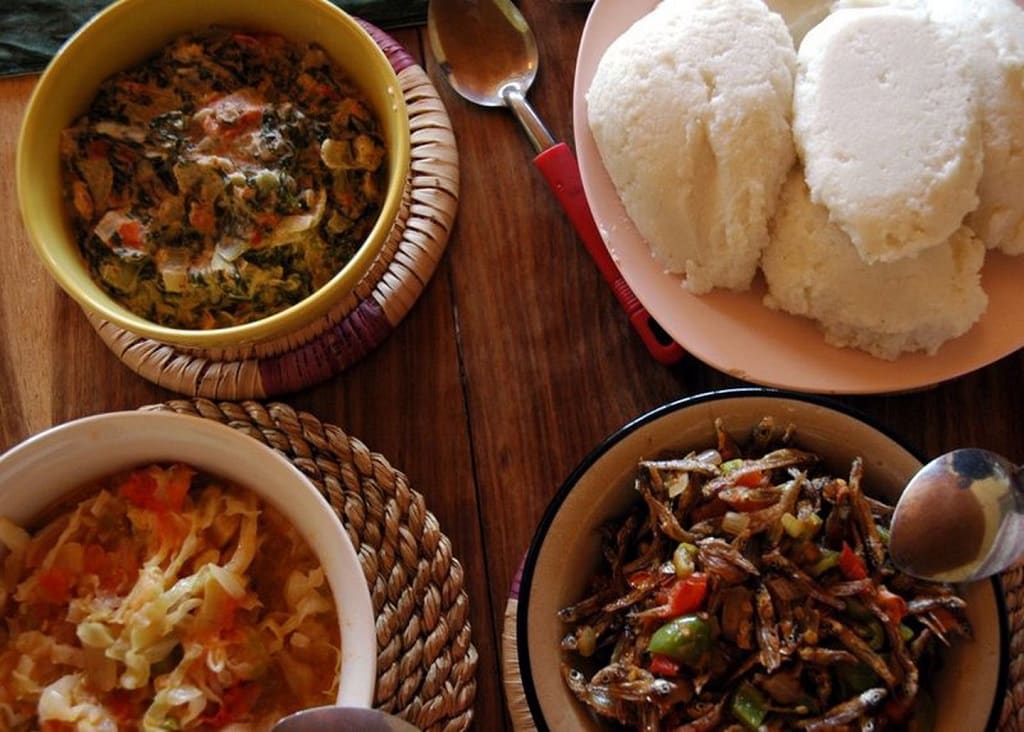 Clearly this is not an exhaustive list as there are multiple ethnic restaurants on any one block in NYC. There is certainly plenty to choose from, including some of the best New York City pizza places. And after tasting hearty meals from around the world, settle in for a sweet finale at some of the best dessert places in NYC; 20 of them, in fact!
Can't get enough ethnic food? Take a Big Onion New York City walking tour featuring the multi-ethnic food of the Lower East Side, Manhattan.
Here is another fun list of New York City restaurants, 18 Famous places to eat in NYC without going broke.
Want to know more about New York City? Pick up a tour book,  deep dive into New York City's history or take a local tour of the Big Apple.
What do you think of this list?  Do you have other suggestions for the best ethnic food in NYC?  We'd like to know to continue adding to this list.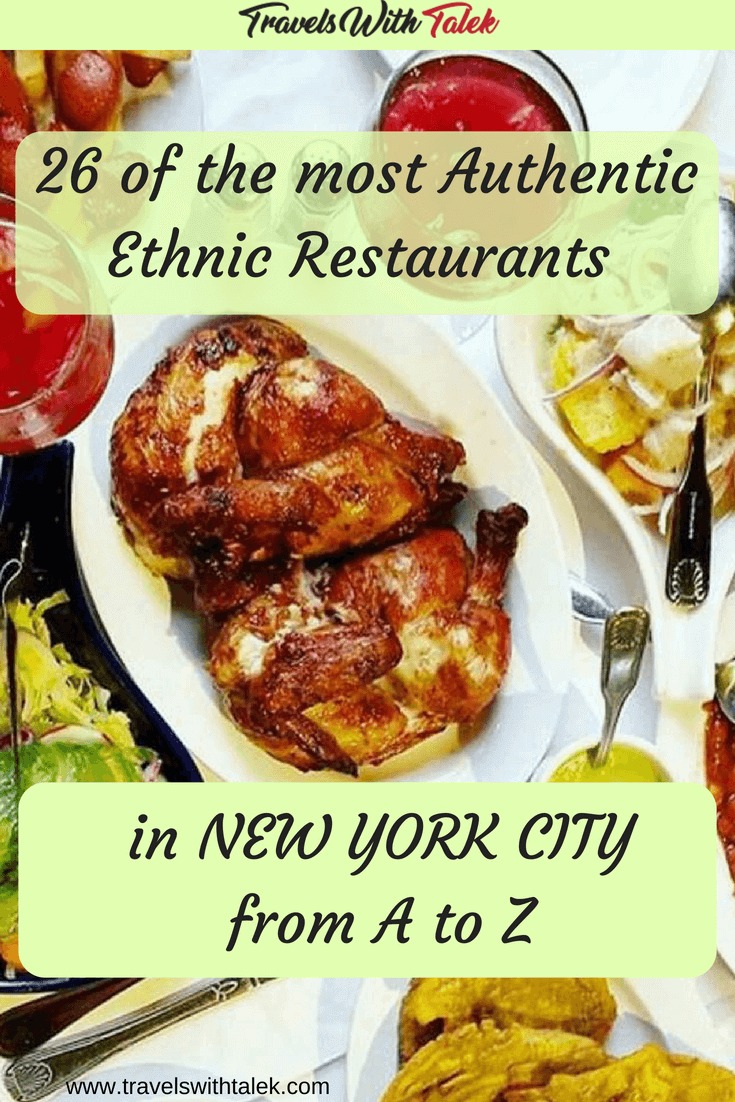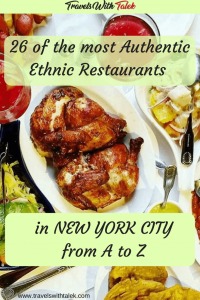 BTW, if you are getting ready for your trip, make sure to take advantage of these useful, money-saving links to book your trip:
I personally use, and can recommend, all the companies listed here and elsewhere on my blog. By booking through these sites, the small commission we earn – at no cost to you – helps us maintain this site so we can continue to offer our readers valuable travel tips and advice.