Unique New York City activities you just can't do anywhere else abound in this great metropolis. New York City is a major destination in large part because of its unique, iconic sites; The Statue of Liberty, Times Square, Broadway, The Empire State Building and many more. These are the sites most visitors are familiar with and some of the unique things to do in New York City.
But there is another side to the city and perhaps some of the best unique things to do in New York City are the less well know and underrated NYC points of interest; secret gardens, renovated speakeasies, the ultimate street fair, underground catacombs. These are the little known NYC secrets that I love. I want to share my favorite New York City activities here.
See what makes unique New York so unique. Check out the cool NYC accommodations, best NYC ethnic restaurants and famous restaurants where you can eat in NYC without going broke. All direct from the city's natives as well as its frequent visitors. And if it's your first time in the Big Apple, check out what you need to know for visiting New York for the first time. You will never be at a loss for different things to do in New York City.
View Manhattan from the sky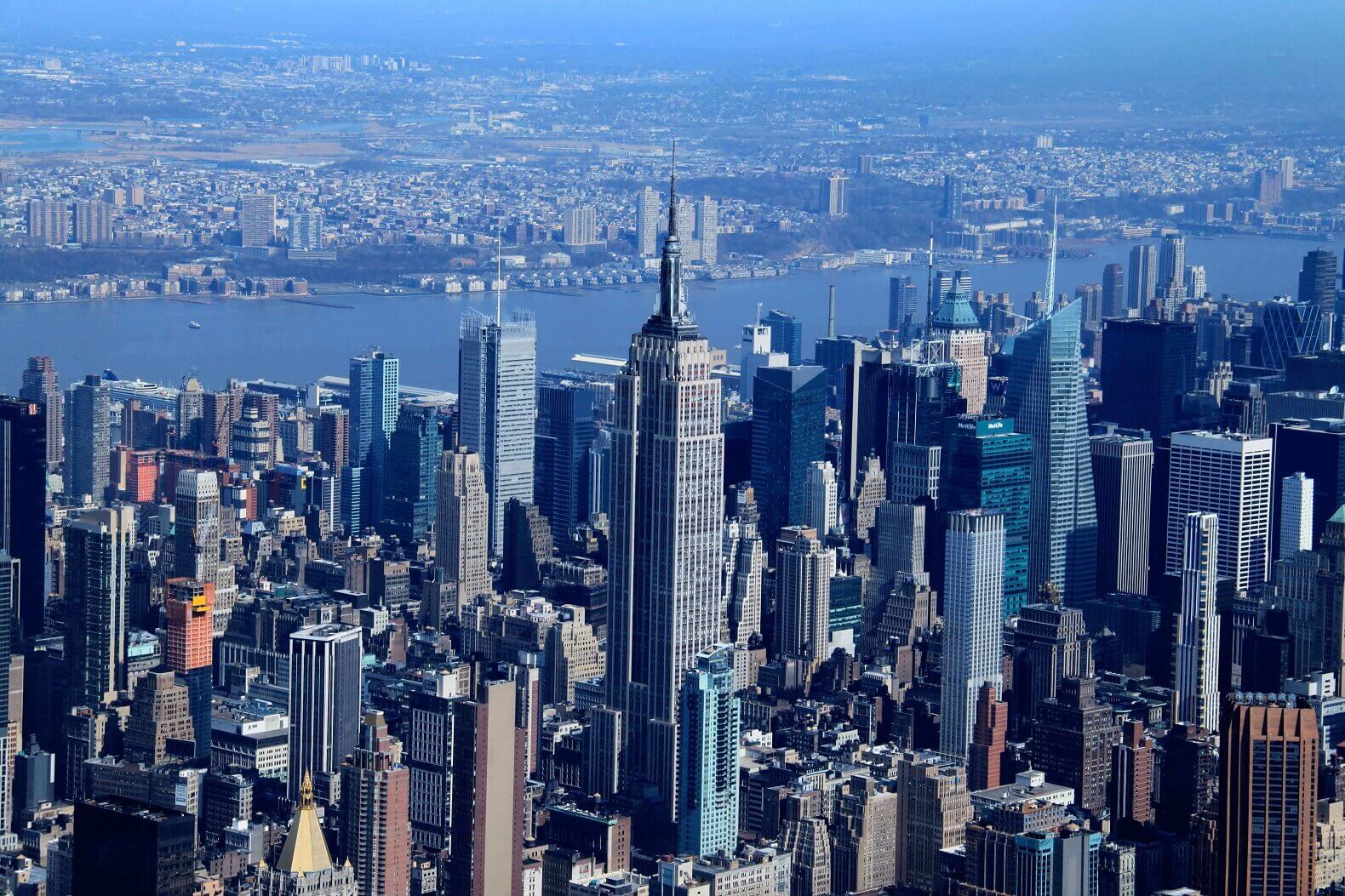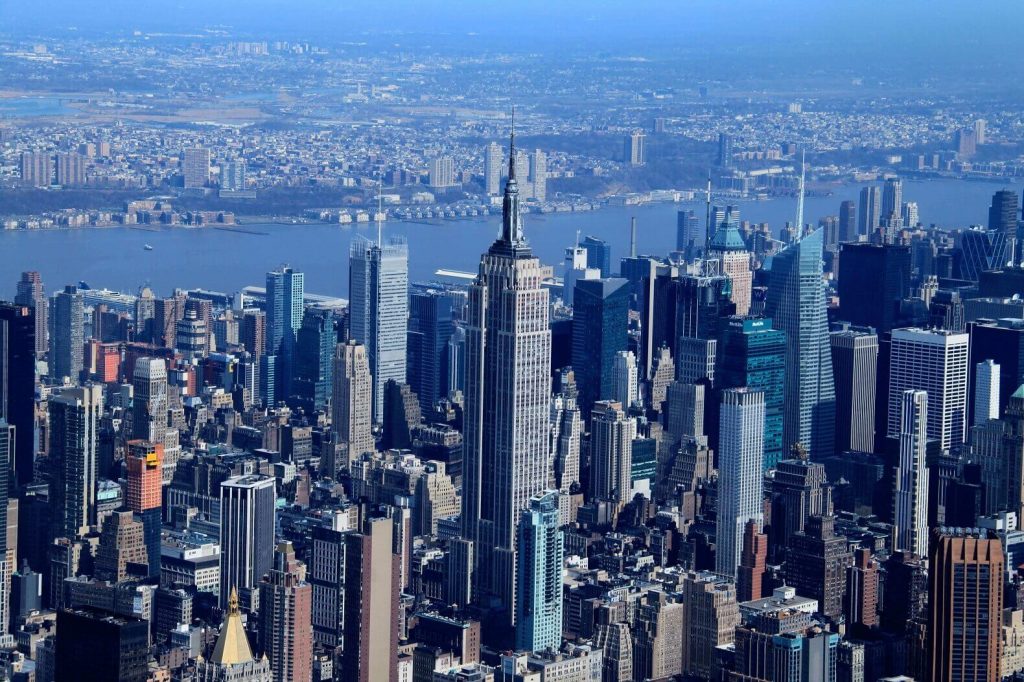 Now here is the ultimate in New York City experiences. To enjoy the dramatic view of the city that never sleeps, there is no better way than to take a helicopter ride over Manhattan. The highlight of your trip will be the bird's eye view of Manhattan's iconic skyline and its famous landmarks such as the Empire State Building, Central Park and, of course, the Statue of Liberty.
While it's definitely not a cheap way to see the city, you can't beat the views! It's an unforgettable experience so, whatever you do, don't forget your camera! Learn more about this exhilarating adventure here.
Cindy Collins' blog is Free Two Roam.
*****
Experience The Escape Game
This New York City activity is too cool for words and, without a doubt, one of the best ways to spend an hour in the city.
The Escape Game is centrally located on the corner of Madison Avenue and 41street in Manhattan. The activity is fun, challenging and unlike anything you've ever experienced even if you've done "escape rooms" before in other cities.
So here's the deal…You are placed in a room with other players. They can be strangers which actually makes it even more interesting. Your mission, should you choose to accept it, is to escape the room by solving puzzles and investigating clues.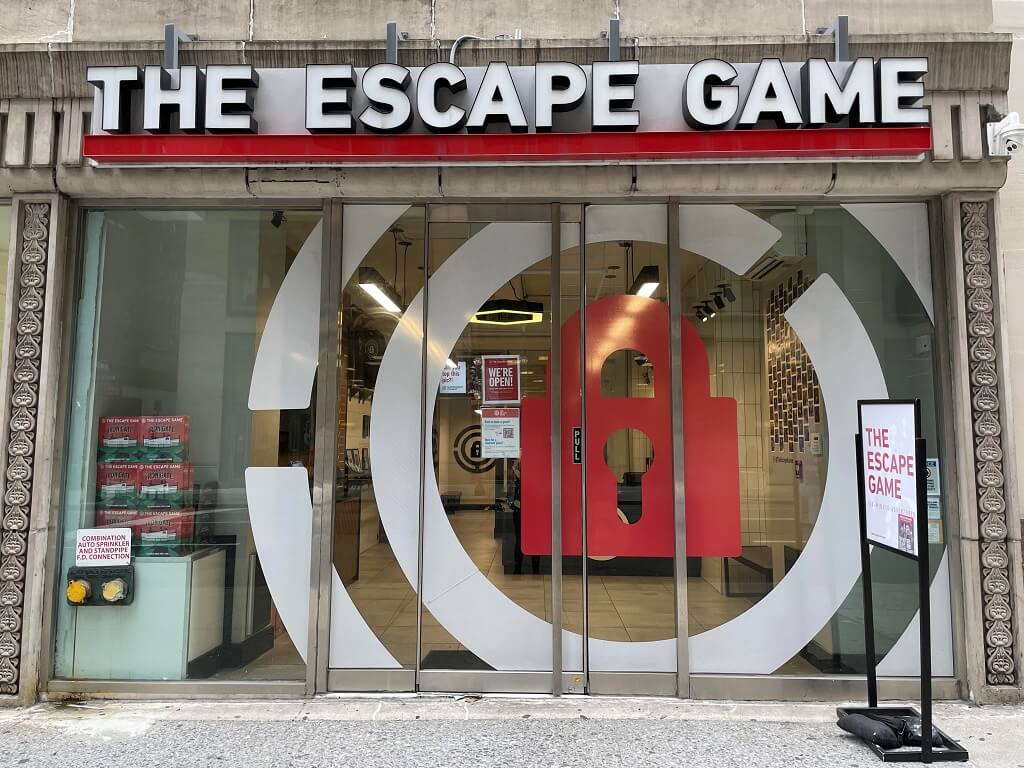 The clues and puzzles are challenging but not so much that you can't solve them. You are guaranteed to experience many "aha!" moments when you realize how unraveling one puzzle leads to solving others. The excitement builds as the clock ticks…ticks…ticks and you race to escape before your 60 allotted minutes expire. Only when the adventure is over do you truly appreciate how ingenious the entire process is, and how critical teamwork is to the group's success.
Pick from five different themes: Playground, Gold Rush, Special Ops, The Heist and Prison Break, and have a blast in midtown Manhattan.
The adventures are suitable for all but people under 14 must be accompanied by an adult.
Here is a list of hotels in midtown Manhattan centrally located close to all area attractions including Times Square, Rockefeller Center, Saint Patrick's Cathedral, Fifth Avenue and more.
*****
Attend Amateur Night at the Apollo in Harlem
Visit this legendary theatre where some of the music greats performed; Jimmy Hendrix, The Isley Brothers, James Brown, Michael Jackson, Aretha Franklin, Ray Charles and many others. This is truly a uniquely New York experience you can only do in New York.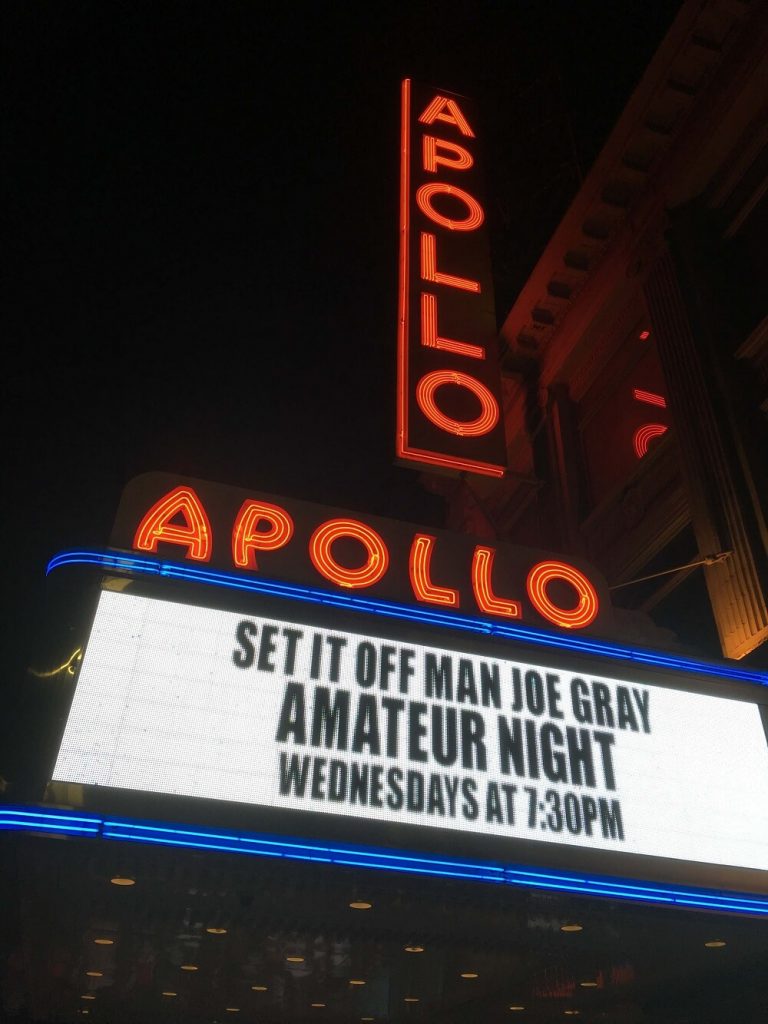 On Amateur Night at The Apollo, you can cheer budding performers on their way up to stardom- or you can boo a bad performer off the stage. After the show, the stage briefly opens up to a dance venue. This experience is billed as "The most fun you can have in this town for under $30." A night you won't soon forget and a uniquely New York experience!
"The city seen from the Queensboro Bridge is always the city seen for the first time, in its first wild promise of all the mystery and the beauty in the world." ― F. Scott Fitzgerald, The Great Gatsby
Click To Tweet
*****
Sample Celebrity Chef Marcus Samuelson's Culinary Delights in Harlem
While you're in Harlem, have dinner at award-winning chef, Marcus Samuelson's Red Rooster Restaurant. Red Rooster serves comfort food celebrating the roots of American cuisine and the diverse culinary traditions of Harlem. The food is so good you will want to stop strangers in the street and induce them to taste it.
*****
Jazz It up at Harlem's Ginny's Supper Club
After dinner in magical Harlem, end the night at Ginny's Supper Club, "the place to be in Harlem." This is one of Harlem's best-kept secrets; a renovated Harlem speakeasy from the 20s featuring the legendary music of Harlem.
For more Harlem delights and other unique New York City activities, see my post, "Why No Trip to NYC is Complete Without a Visit to Harlem."
*****
Go on the Perfect New York City Walking and Food Tour
Looking for unique and unusual things to do in New York City's lower Manhattan? Look no further than The Big Onion. The best way to experience a city is walking its streets. The second best way is to sample its cuisine. Do both…at the same time…with a "multi-ethnic eating tour" at New York City's Big Onion Tours. Learn about the city's immigrants through their food. Tip: Come hungry! Want to know more? Check out this tasty tour of the Big Onion here. One of the best experiences in New York.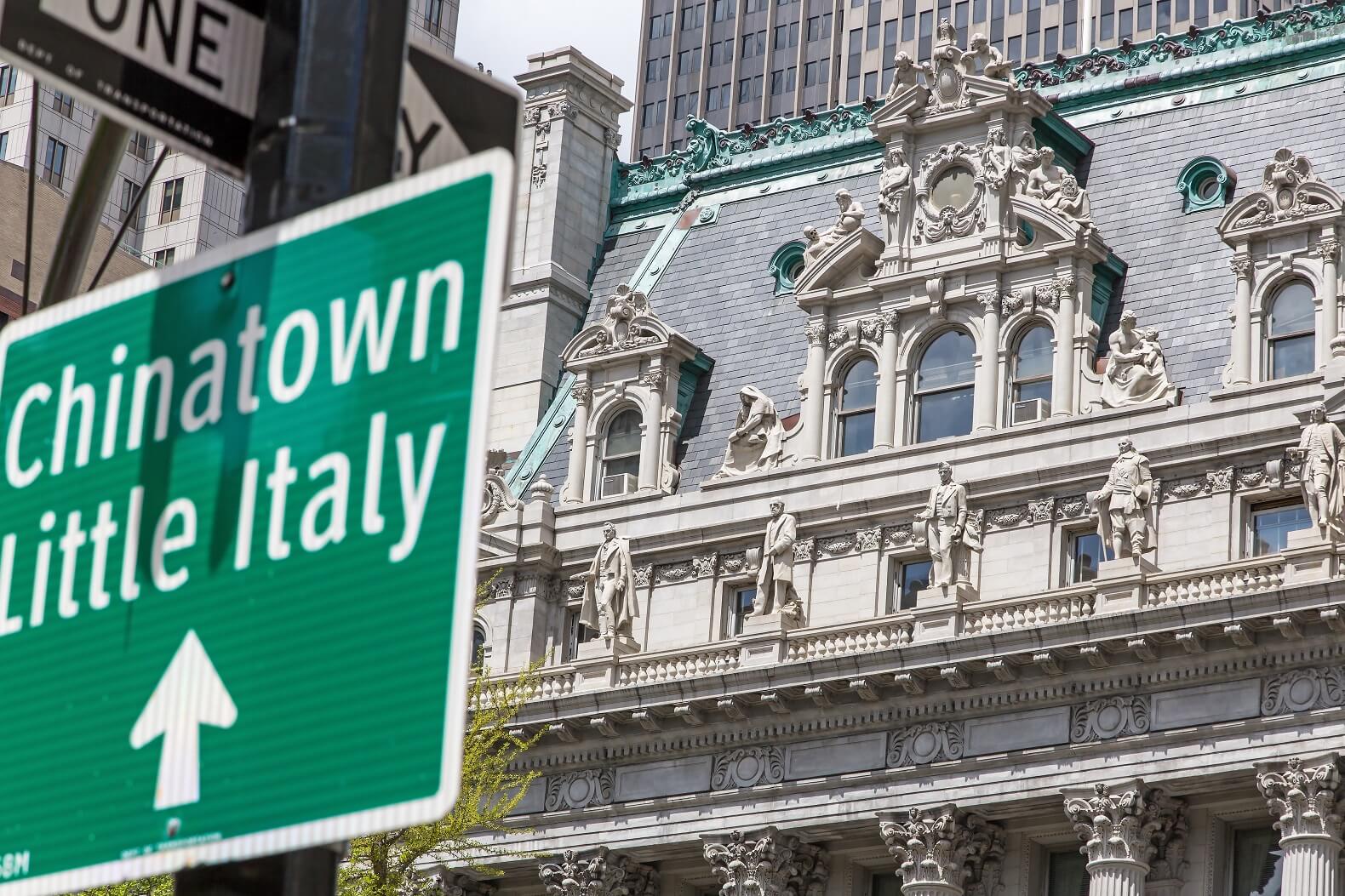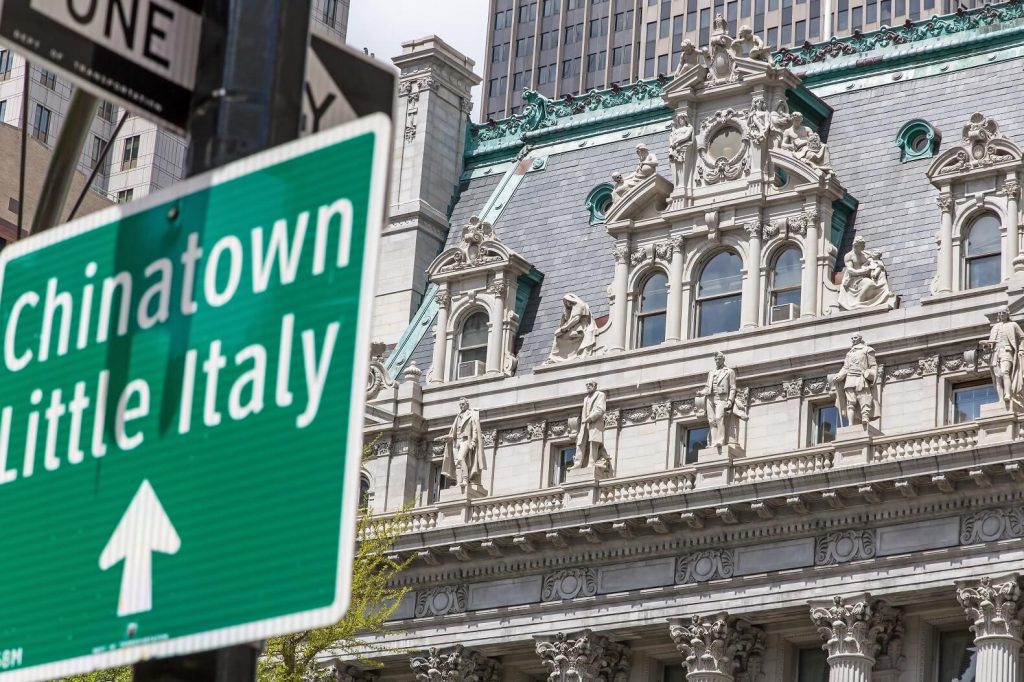 *****
Visit an underground catacomb in old Saint Patrick's Basilica
Old Saint Patrick's on Mulberry Street in Nolita, north of Manhattan's Little Italy, is a little-know New York City secret. It is a great New York experience if you are looking for unusual things to do in New York.
Saint Patrick's Basilica, also known as Old Saint Patrick's, is not to be confused with the Saint Patrick's on Fifth Avenue.
In the mid 1800s, NYC's population was growing towards the north. St. Patrick's Cathedral went along with that growth and work was completed on the cathedral in 1879. But the first St. Patrick's Basilica, built in 1809, was never demolished and continues to flourish today in its original location.
What most people don't know is that there are catacombs beneath the front steps of the basilica. There is also a still-operational cemetery attached to the basilica.
You would never imagine that there are underground corridors and tombs beneath NYC – and I'm not talking about the subways! More interesting still are the New York celebrities entombed there. Delmonico, the inventor of the modern restaurant concept is just one of the fascinating characters you will meet underground.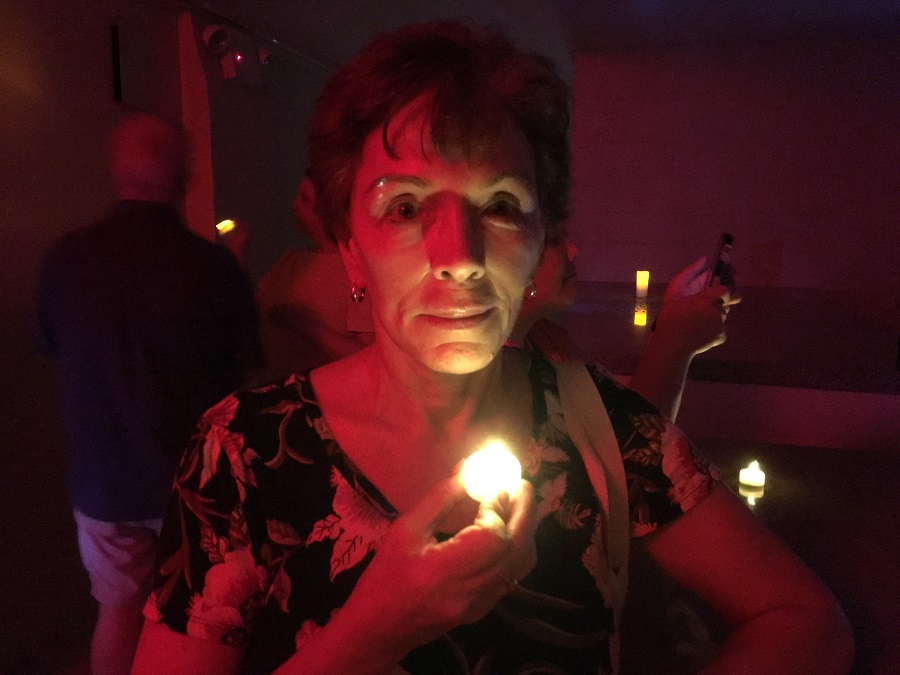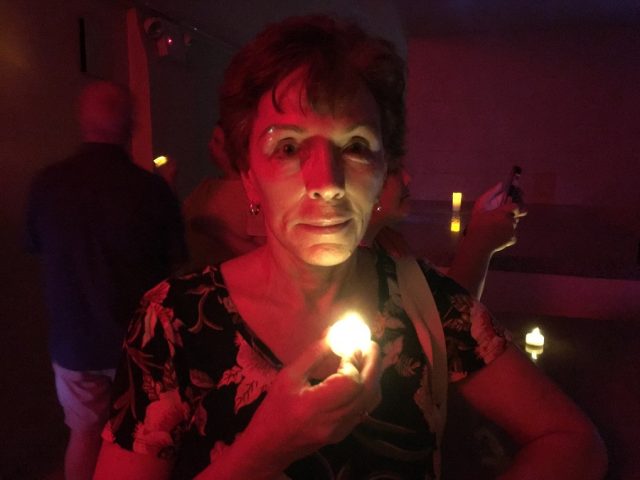 The only way to see the NYC catacombs is by a tour given by Tommysnewyork.com. These regular tours are historically fascinating and a lot of fun.
We took this enthusiastically delivered tour on a Sunday afternoon. They give you a little electric candle to help you guide your way through the dark catacombs, although you are always accompanied by a guide. You actually get to walk among the crypts, read the inscriptions and learn the history of many tombs.
At the end of the tour you'll visit the basilica and adjacent cemetery. As a going away present you get coupons to the famous Lombardi's, the oldest pizza restaurant in New York City.
Insider tip: Our guide, Leo, was excellent! Ask for him. It was a great way to learn more about the history of New York.
*****
Stroll Elizabeth Street Gardens
Very near to St. Patrick's Basilica in Manhattan's Lower East Side is a perfect little garden that looks like something out of a fairy tale.
The most amazing thing about this place is that it flourishes among the city's tenements. It is a beautiful city oasis spilling over with abundant foliage in the summer. Eclectic statuary is randomly scattered about almost as an afterthought.
The little garden is full of activity when the weather is warm. The locals sun bathe, have picnics and walk their dogs and even work in quiet little corners.
If you decide to visit the Elizabeth Street Gardens you need to go quickly because the rumor is the garden will soon be torn down to build condos.
Lower Manhattan is where the city was originally founded by the Dutch. There are many hotels in all price ranges in this area.
*****
Discover What Really Lies Beneath New York City's #7 Train
The area around New York City's #7 train in Jackson Heights is the most ethnically diverse place on earth. Learn what makes visiting this vibrant neighborhood so exciting and fun, and why it counts as one of the unique New York City experiences you just can't have anywhere else. For a hint, check out this post. This ethnic diversity is what makes unique New York so unique.
"The true New Yorker secretly believes that people living anywhere else have to be, in some sense, kidding." ― John Updike
Click To Tweet
*****
Explore the City's History at the Museum of the City of New York
This wonderful museum thrives under the radar and in the shadow of its big brother, The Metropolitan Museum of Art.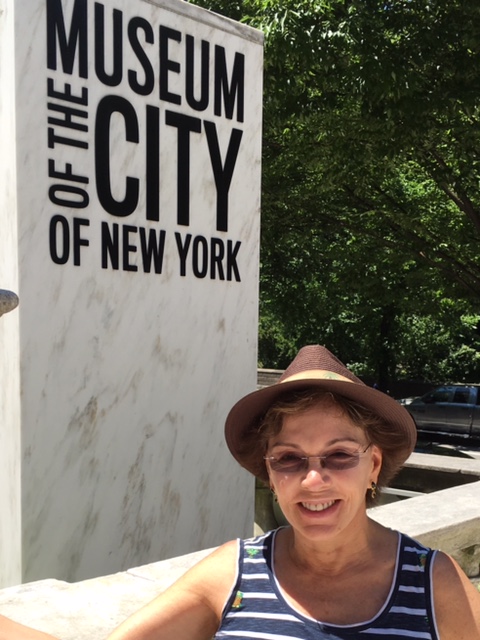 The exhibits showcase the history of the city with imaginative multi-media exhibits from the founding of Manhattan by the Dutch to the chaos of 9/11. The Museum of the City of New York is across the street from the Conservatory Garden in Central Park. Visit both of these unique New York City activities for a great day in New York's Upper East Side area.
Talek Nantes' blog is Travels with Talek.
*****
Cross the Brooklyn Bridge
I had visited Manhattan many times before I crossed the Brooklyn Bridge. It is an easy bridge to cross as the pedestrian walkway is over the traffic. It is a free and easy way to get stunning views of Manhattan and the Statue of Liberty. It is hard to top this uniquely New York experience.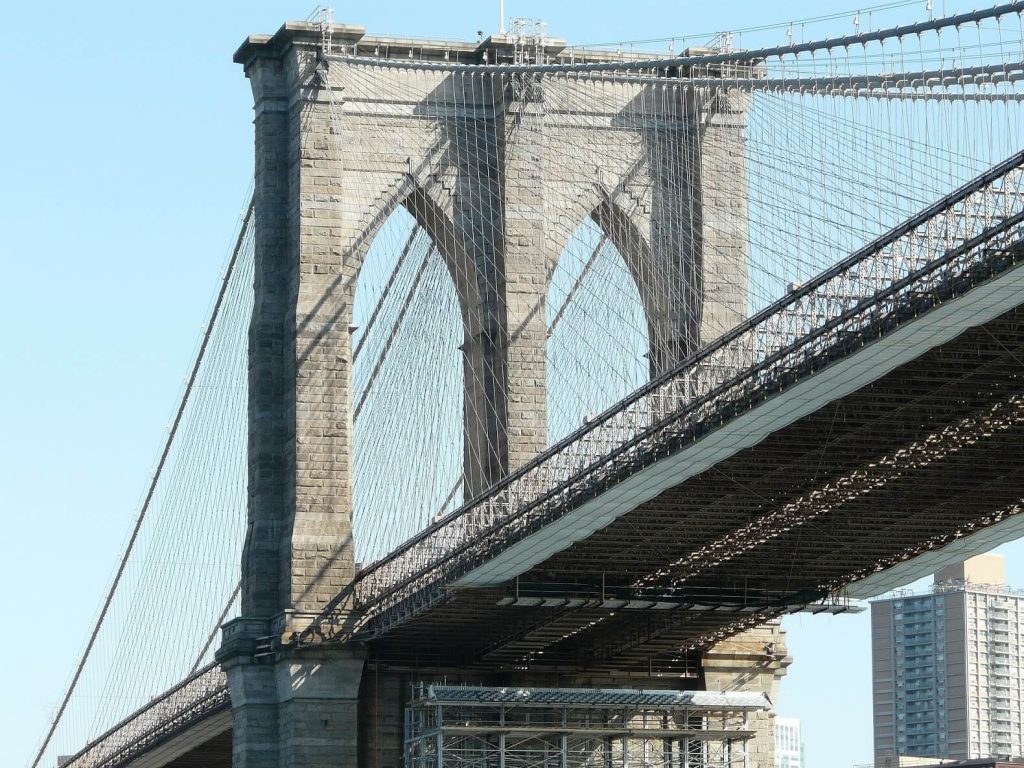 *****
Explore Brooklyn
Speaking of Brooklyn, it is only a bridge away from Manhattan, but a hipper, calmer world away. There you can visit the famous, but dated, Coney Island or the very current DUMBO area right over the bridge. Want to know more about Brooklyn, check out this post.
*****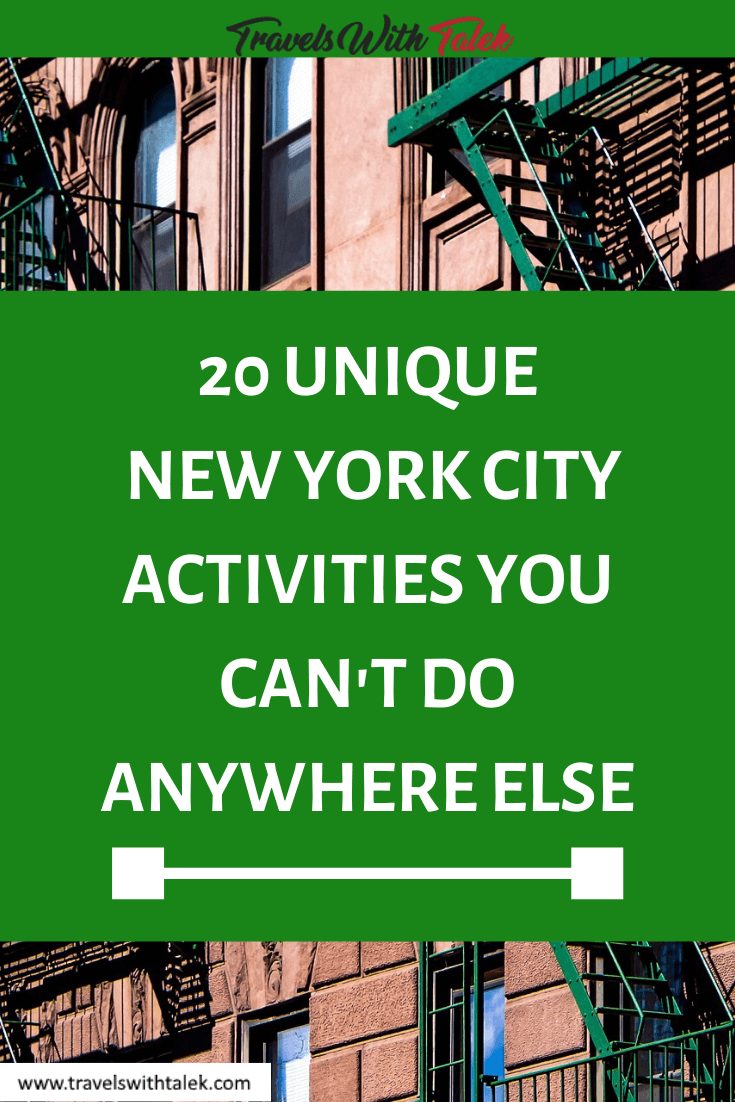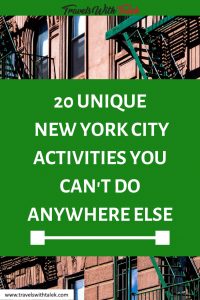 Brooklyn Botanic Gardens
This wonderful oasis of floral beauty in the middle of The Big Apple will amaze you. There is enough to keep the whole family busy for one or several days. This is an urban botanic museum with several gardens and conservatories. An educational opportunity as well as a respite from the bustling city, the Brooklyn Botanic Gardens has a lot to offer in all seasons.
See the U.S. Open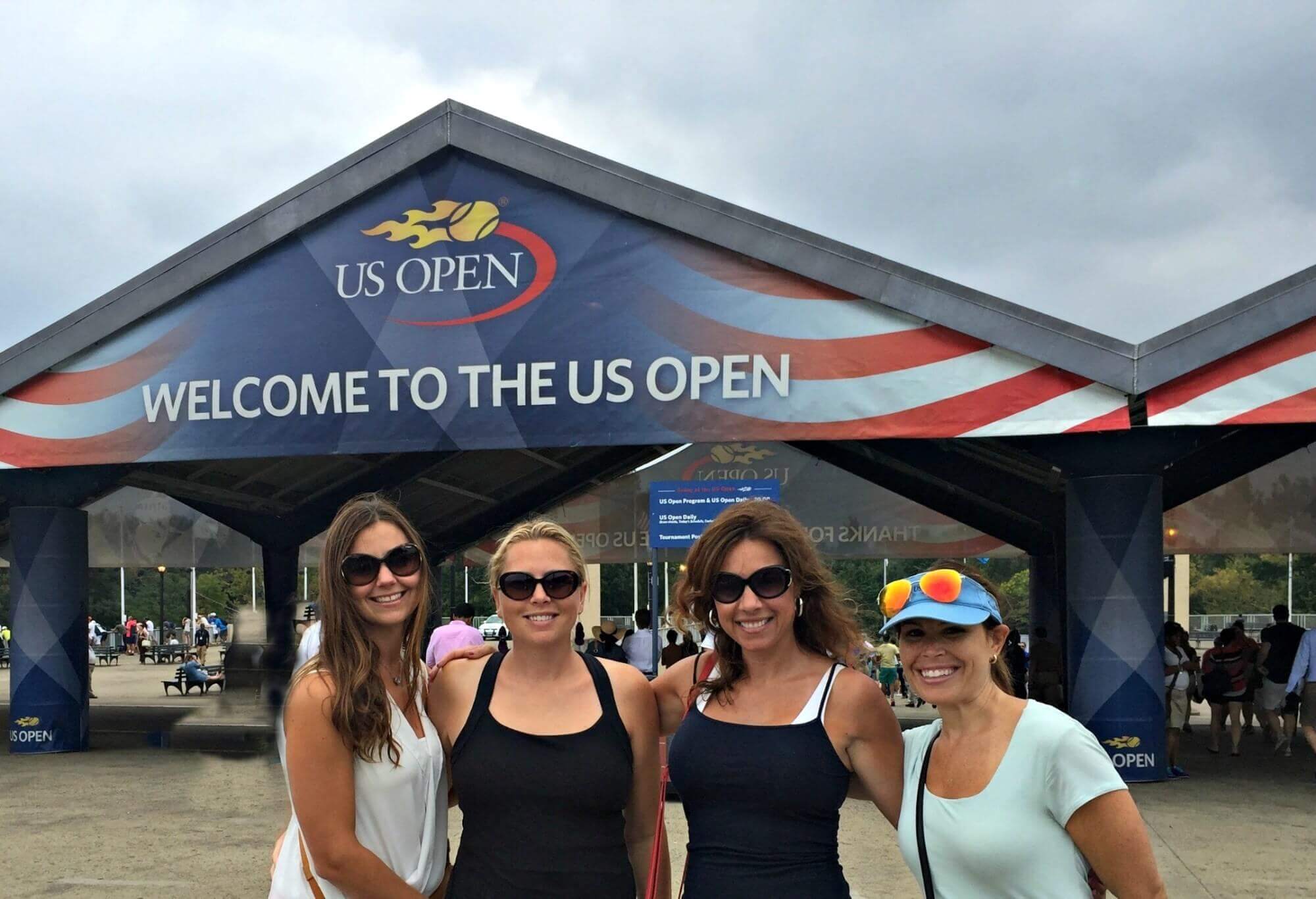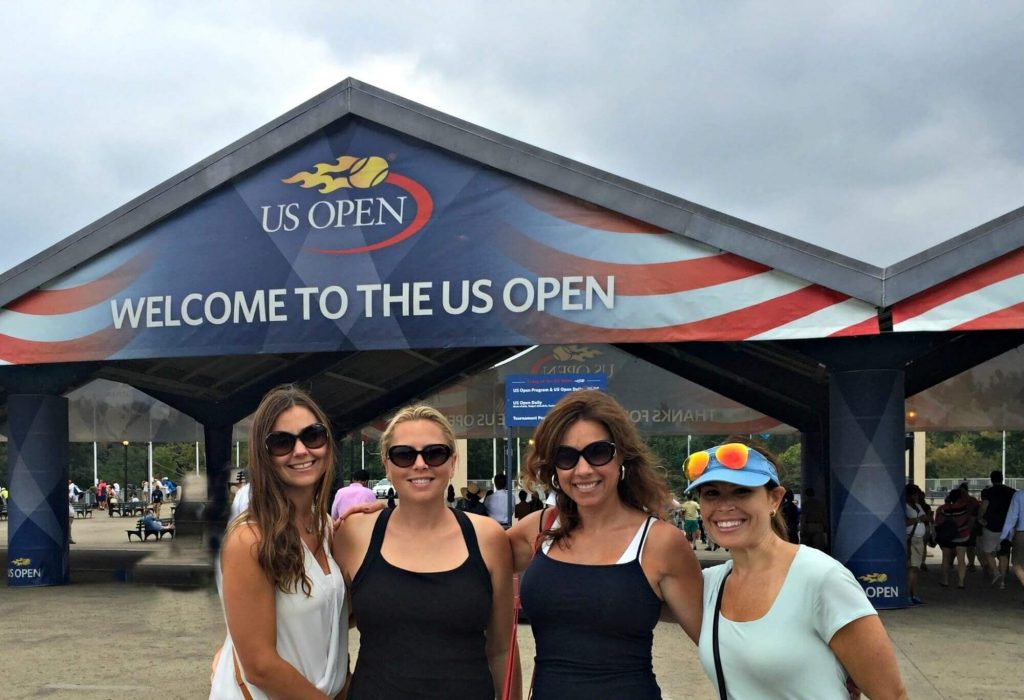 Some of the best tennis in the world happens just east of the city in Queens. If you buy a day pass early in the tournament, which happens at the end of August every year, you can see the biggest names in tennis play from short distances for not too much money.
"London is satisfied, Paris is resigned, but New York is always hopeful. Always it believes that something good is about to come off, and it must hurry to meet it." ― Dorothy Parker
Click To Tweet
*****
Visit NYC During the Holidays
From the decorated windows of Fifth Avenue to the famous Rockettes show and huge Christmas tree at Rockefeller Center, nothing says Christmas better than NYC. New York City in the holidays is a special time and visiting at that time is a great New York City experience.
I know it is the holidays when I am ice skating in Central Park and eating roasted chestnuts from a street vendor.
Base yourself in an Upper East Side hotel in Manhattan to explore Central Park and Museum Mile.
*****
Explore the African Burial Ground
The African Burial Ground in lower Manhattan is near the entrance to the Brooklyn Bridge. Here you will learn the history of the enslaved Africans that built much of lower Manhattan. Many were buried in unmarked graves. There is a very touching monument to them that you should be sure to visit. Near there is the Immigrant Museum so that you can learn about all the cultures that contributed to the melting pot the city is now.
Jamie Italiane-DeCubellis' blog is Daily Adventures of Me.
*****
See the New York Transit Museum
This museum is located inside a decommissioned subway station in Brooklyn. It provides an awesome look at the history of the transit system in NYC. I really enjoyed reading about how the transit system responded to emergencies in the past (Hurricane Sandy, 9/11, etc.). I also loved walking through all the vintage subway cars on display at the museum. The New York Transit Museum is definitely worth visiting on your next trip to NYC, a fun activity in the city. A uniquely New York experience.
"As for New York City, it is a place apart. There is not its match in any other country in the world." ― Pearl S. Buck
Click To Tweet
*****
Visit the Museum of the Moving Image
The Museum of the Moving Image is located in the Astoria neighborhood of Queens. It provides an excellent look at the moving image in a variety of ways. They have everything from classic movie props, screenings, sketches, advertisements, lighting systems, production equipment and arcade games. There are lots of interactive exhibits you can try and the exhibitions are always changing throughout the year.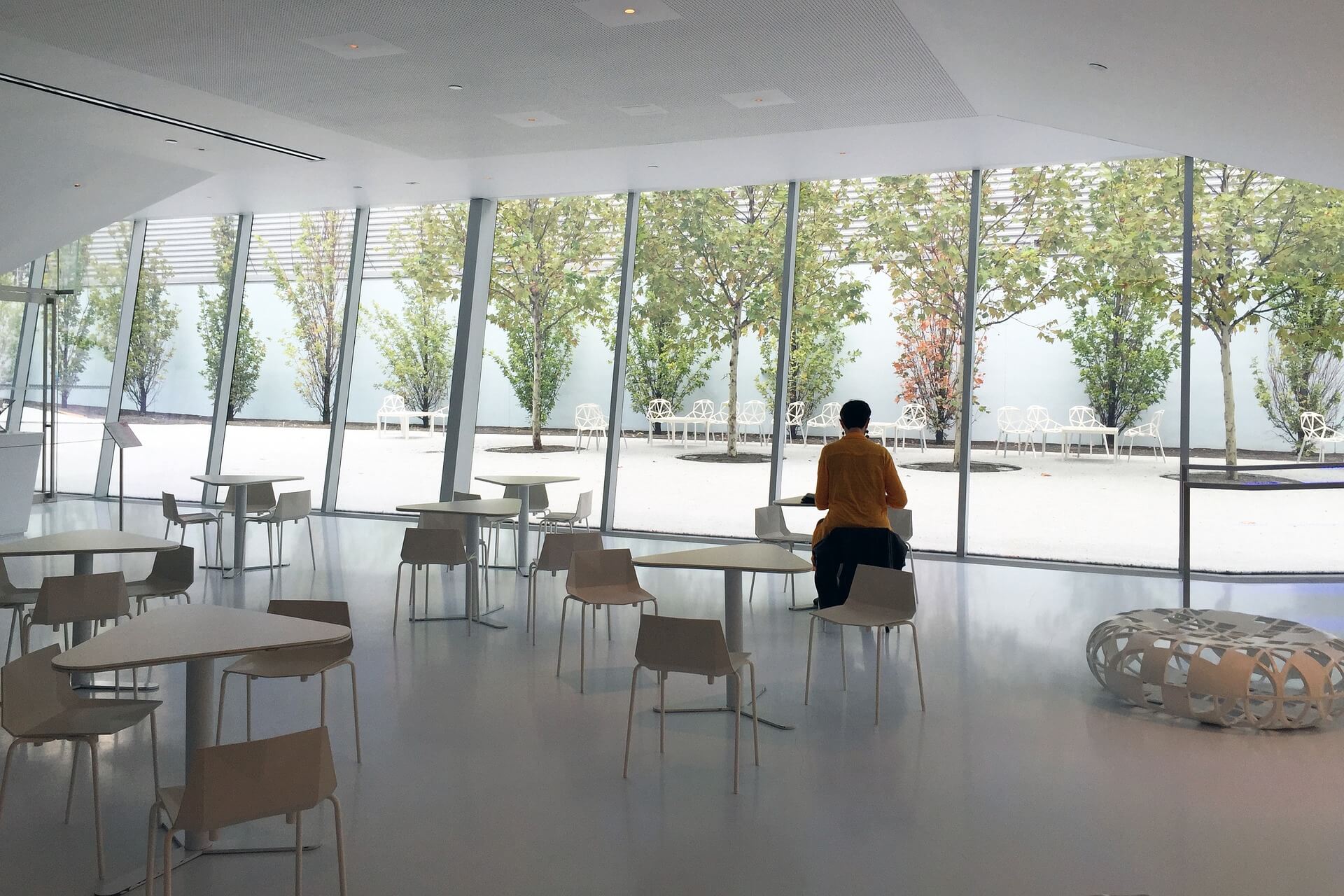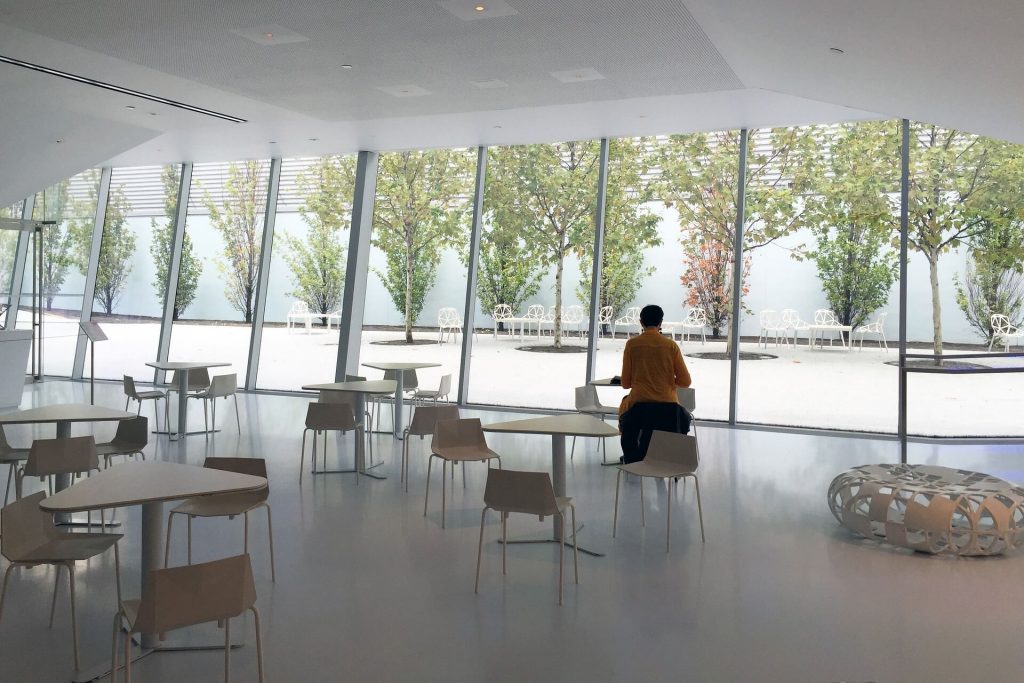 I recommend going on Friday when the museum is FREE from 4pm-8pm.
Editor's note: New York City sometimes gets a bad rap for being expensive. While that may be the case in some instances, there are tons of wonderful FREE things to do in the great metropolis. Check them out in this post, 12 free things to do in New York City.
*****
Sample Smorgasburg
Smorgasburg is the largest weekly open-air food market in the United States. The big event is every Saturday from April-October in the Williamsburg neighborhood of Brooklyn and every Sunday in Prospect Park. There are hundreds of vendors set up offering delicious food, tasty sweets, hearty beers, unique crafts and much more. It's a great place to spend an afternoon with friends, do some people watching and have an authentic New York experience.
Nathaniel Perlow's blog is Nate Meets World.
*****
Party Quietly
One of the best experiences we had in NYC was attending a silent disco. What's a silent disco? It's when hundreds of people put on wireless headphones and dance to different styles of music through their headphones. People of all ages, races and music preferences dance and sing to each other at one of these events. It's crazy!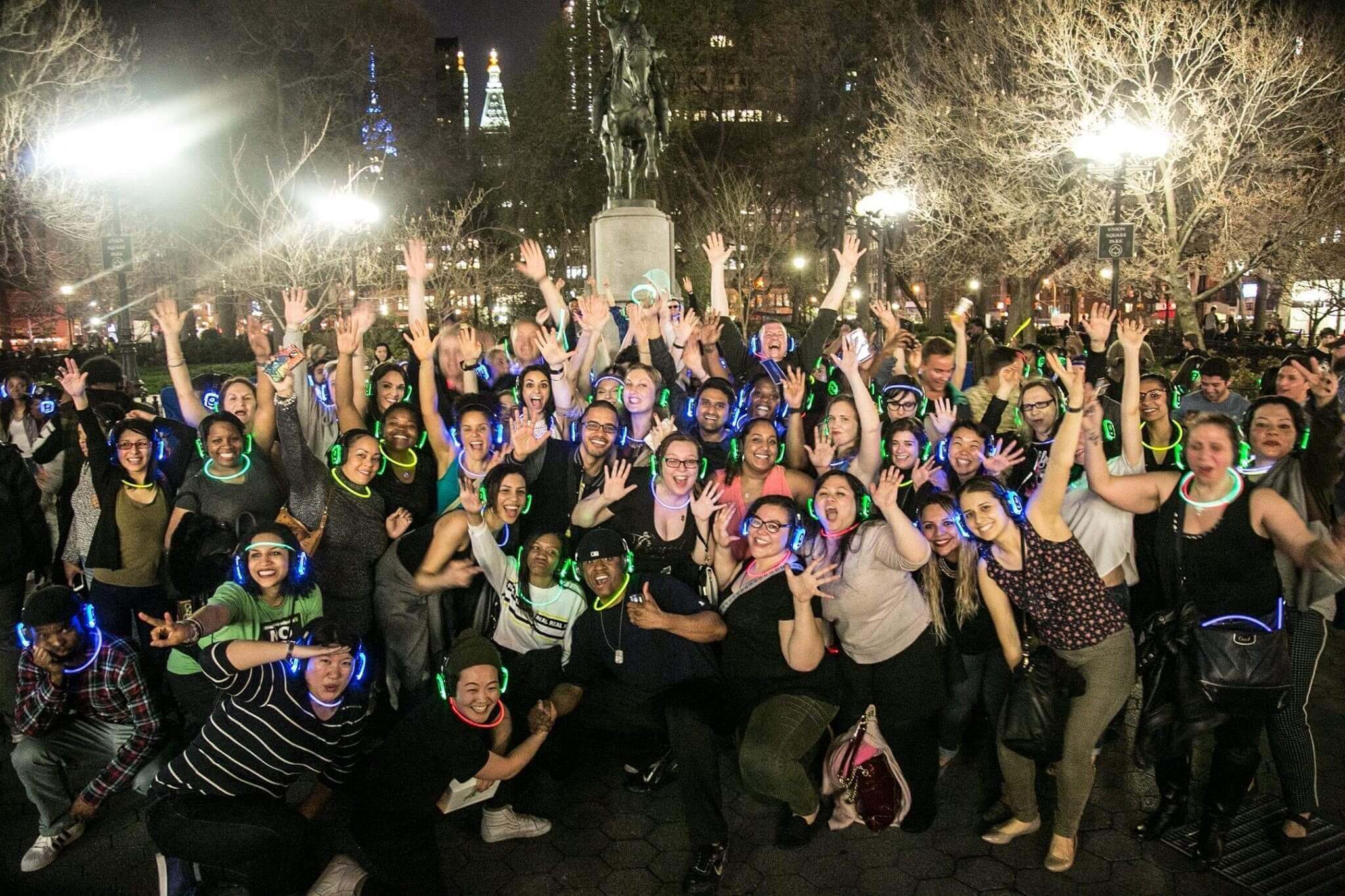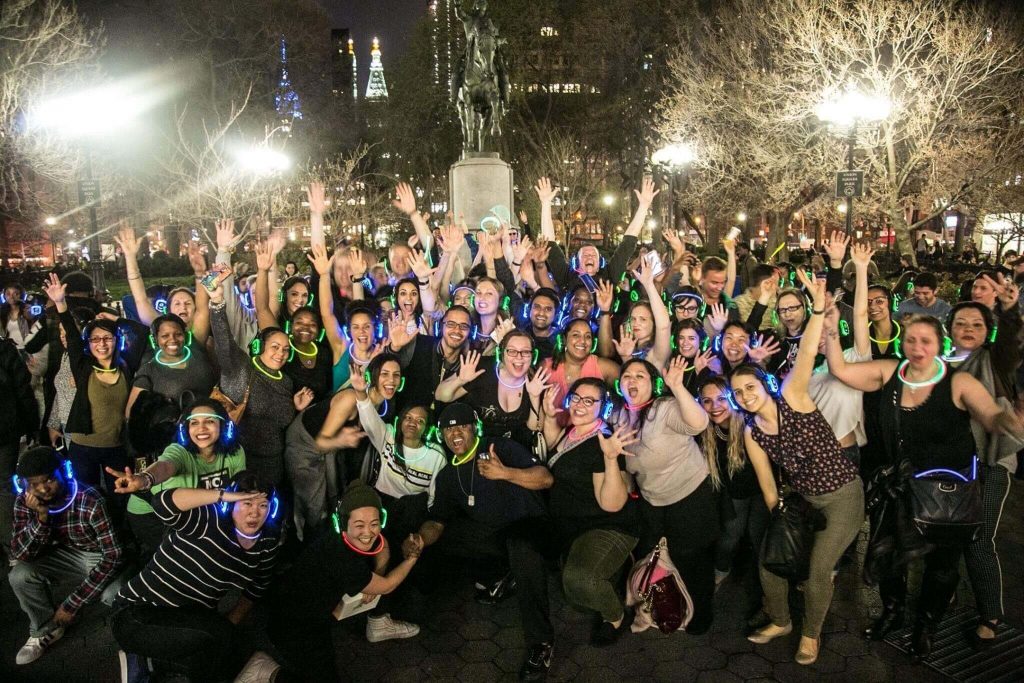 The headphones glow in three colors; red, blue and green and YOU get to choose which style of music you want to hear. We have been to events where there are 3 live DJ's on a stage battling for your attention and monthly dancing tours that take you through the NYC subway system. Each event is unique and you will miss out on the best time of your life if you don't go to one of these events when you are visiting New York City! To learn more about this cool and unusual experience, check out QuietEvents.com
Gina's and Zeke's blog is Jet Set and Forget
*****
Discover NYC secrets through Audrey Munson statues
There are dozens of statues in New York City with the same face. She is Audrey Munson, the first supermodel who reigned supreme in NYC in the early 1900s. See how many familiar statues in NYC you can find that have her face. Hints: You'll find them in Grand Army Plaza, the Met, the Frick, the NY Public Library, Central Park and many more locations.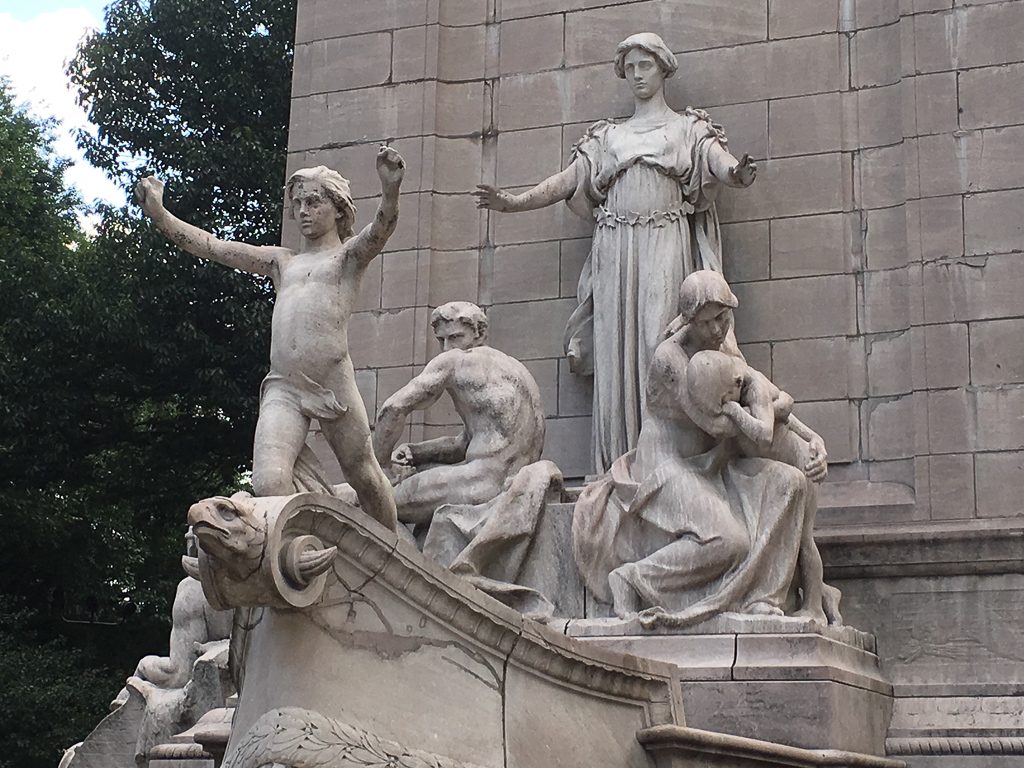 Learn more about NYC before you go. Here are reference books and maps to get you where you want to go. And check out my favorite books on the history of New York City. Enjoy your unique NYC experience.
"Every true New Yorker believes with all his heart that when a New Yorker is tired of New York, he is tired of life." ― Robert Moses
Click To Tweet
And here is a list of some of New York City's most underrated attractions and Famous places to eat in NYC without going broke. What is YOUR favorite unique New York City experience? We'd love to know.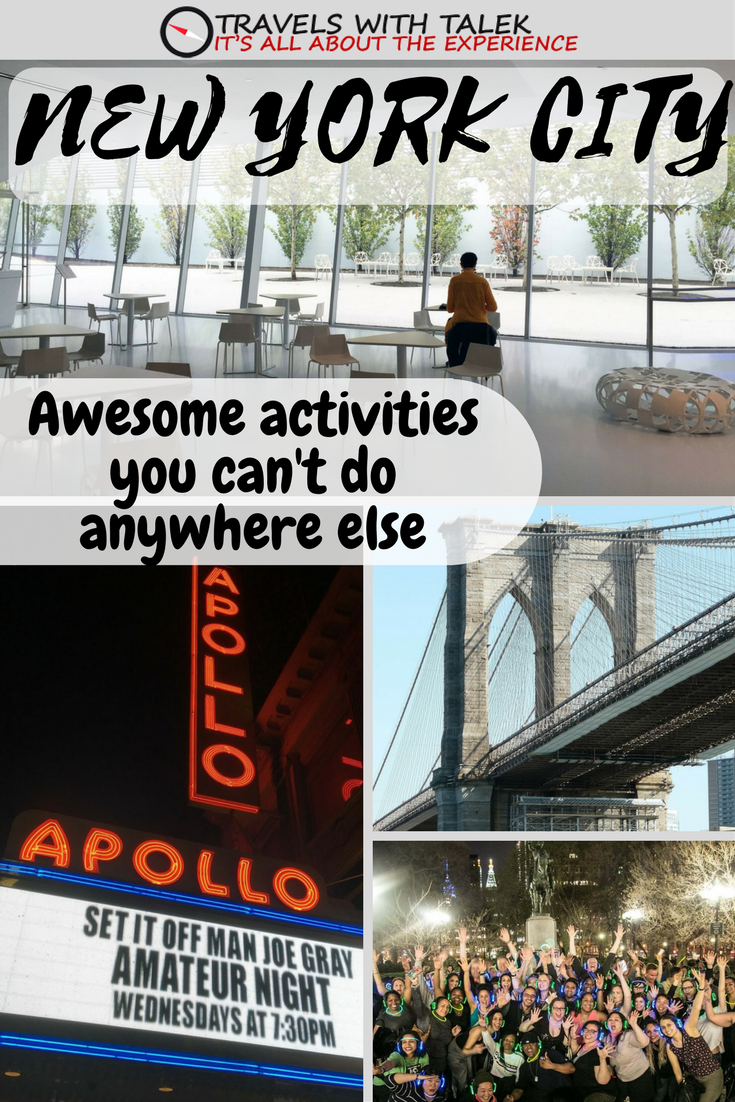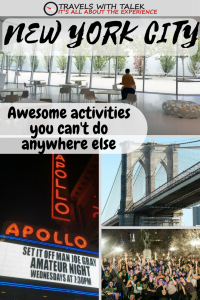 Still can't get enough of New York City, check out these useful posts.
New York City for the holidays.
Why Times Square is still the crossroads of the world.
Where to go and what to do after a Broadway show.
Discover New York City secrets through Audrey Munson statues.
26 authentic ethnic restaurants in New York City A to Z
10 Coolest neighborhoods in Manhattan.
18 famous places to eat in New York City without going broke.
11 most underrated places to visit in New York City.
Coolest things to do in Harlem.
Beautiful places to visit in Central Park, NYC – with map!
Where to stay in New York City based on what you want to see and do.
BTW, if you are getting ready for your trip, make sure to take advantage of these useful, money-saving links to book your trip:
I personally use, and can recommend, all the companies listed here and elsewhere on my blog. By booking through these sites, the small commission we earn – at no cost to you – helps us maintain this site so we can continue to offer our readers valuable travel tips and advice.