The 5 Best New York City Walking Tours
by Big Onion Walking Tours
I'm a native New Yorker, born and bred. I love my city. I enjoy learning new things about this wonderful metropolis. Taking New York City walking tours is a great way to do this. That's one of the reasons why I find Big Onion Walking Tours to be such a fun activity, especially for first time visitors with just 3 or 4 days to see the city.
1. Big Onion Revolutionary New York Tour
I've been taking Big Onion tours for years now. The first tour I took was the Revolutionary New York Tour. We met the guide on a freezing February day in front of the Customs Building in lower Manhattan. I didn't think anyone would show up in that weather, but there was our guide stamping her feet to keep warm and holding the Big Onion sign.
The guide took us to many historic sites including Fraunces Tavern, where the country's revolutionary patriots conspired, and the recently rediscovered African Burial Ground.
Sprinkled throughout this Big Onion tour are interesting, little-known stories and gossip about larger-than-life characters like George Washington, Thomas Jefferson, and the ever-fascinating, ultimate New York immigrant, Alexander Hamilton. If you enjoy colonial history, this NYC walking tour will take you where it all happened and make history come alive.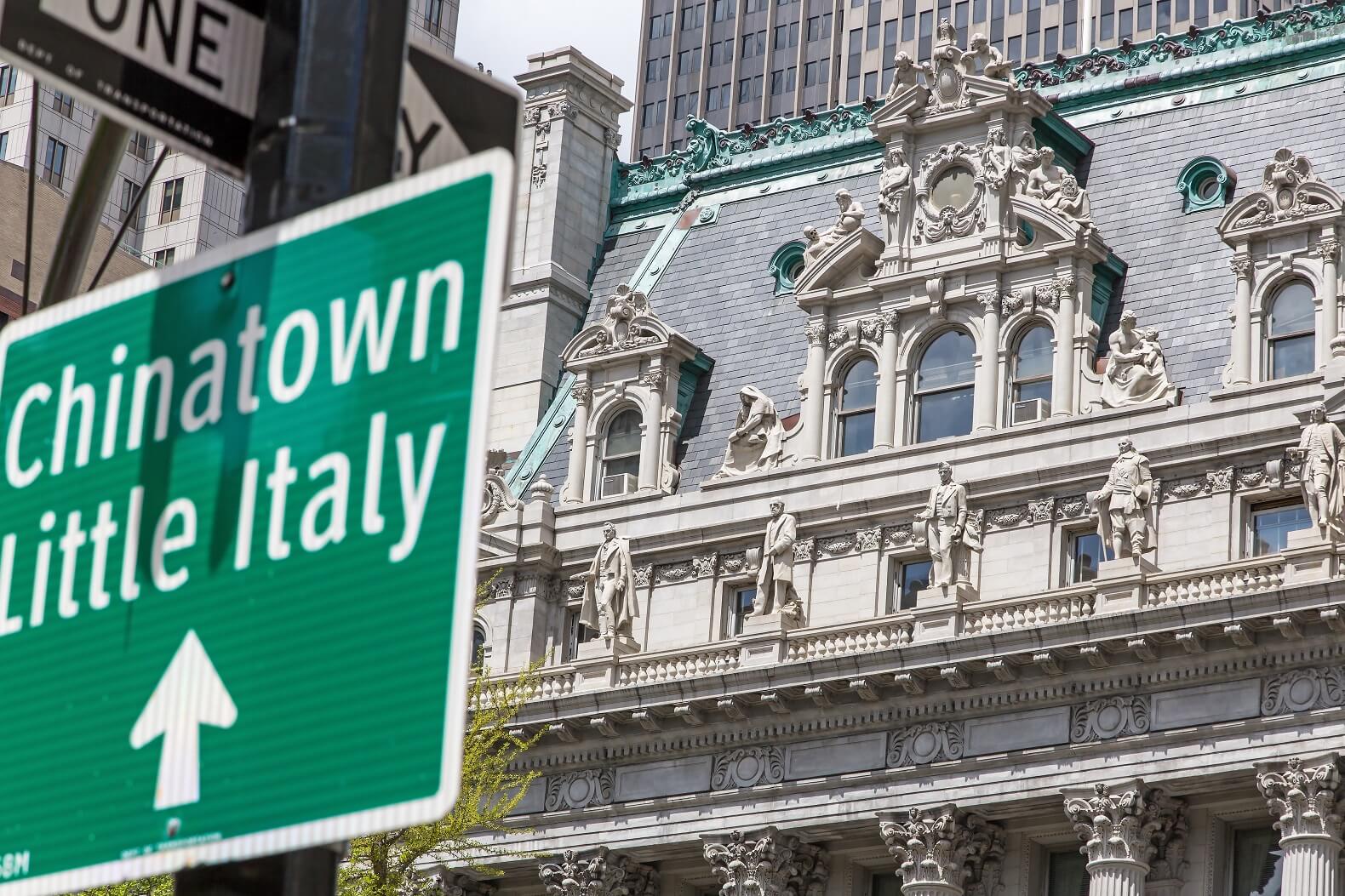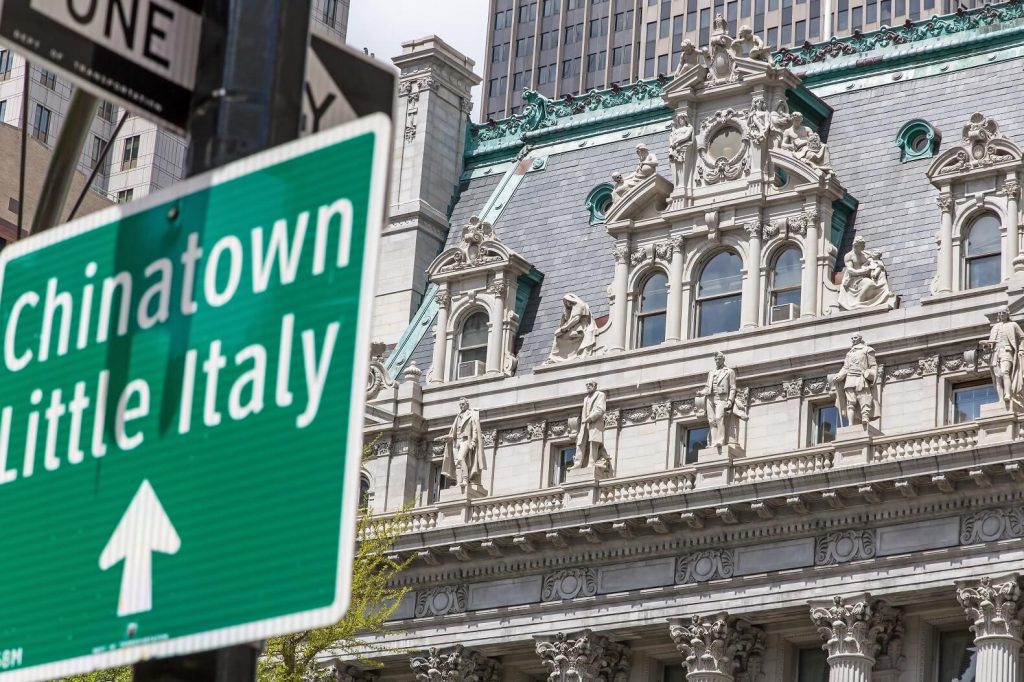 We enjoyed the Revolutionary Tour so much that every so often, on a weekend or day off, my husband and I book one of the Big Onion tours and spend a pleasant morning or afternoon listening to the guides and wandering through the history of this great city.
The guides are all doctoral candidates in history working their way through school at local universities. So not only do they know their stuff, they love the topics and enjoy sharing them with others. Besides the history of an area or neighborhood, the guides also touch on architecture, cultural history, literature and cinema with a nice dollop of gossip thrown in. It's no wonder that Big Onion Walking Tours offers the best NYC historical tours in the area.
2. The Big Onion Central Park Tour
Another of my favorite walking tours of New York offered by Big Onion is the Central Park Tour on a beautiful spring day.  It's the perfect way to gain an understanding of this amazing park and its history.
Often referred to as Manhattan's backyard, we learned about how the park was constructed, visited the scenic "literary walk," and marveled at the Bethesda Arcade and Terrace architecture.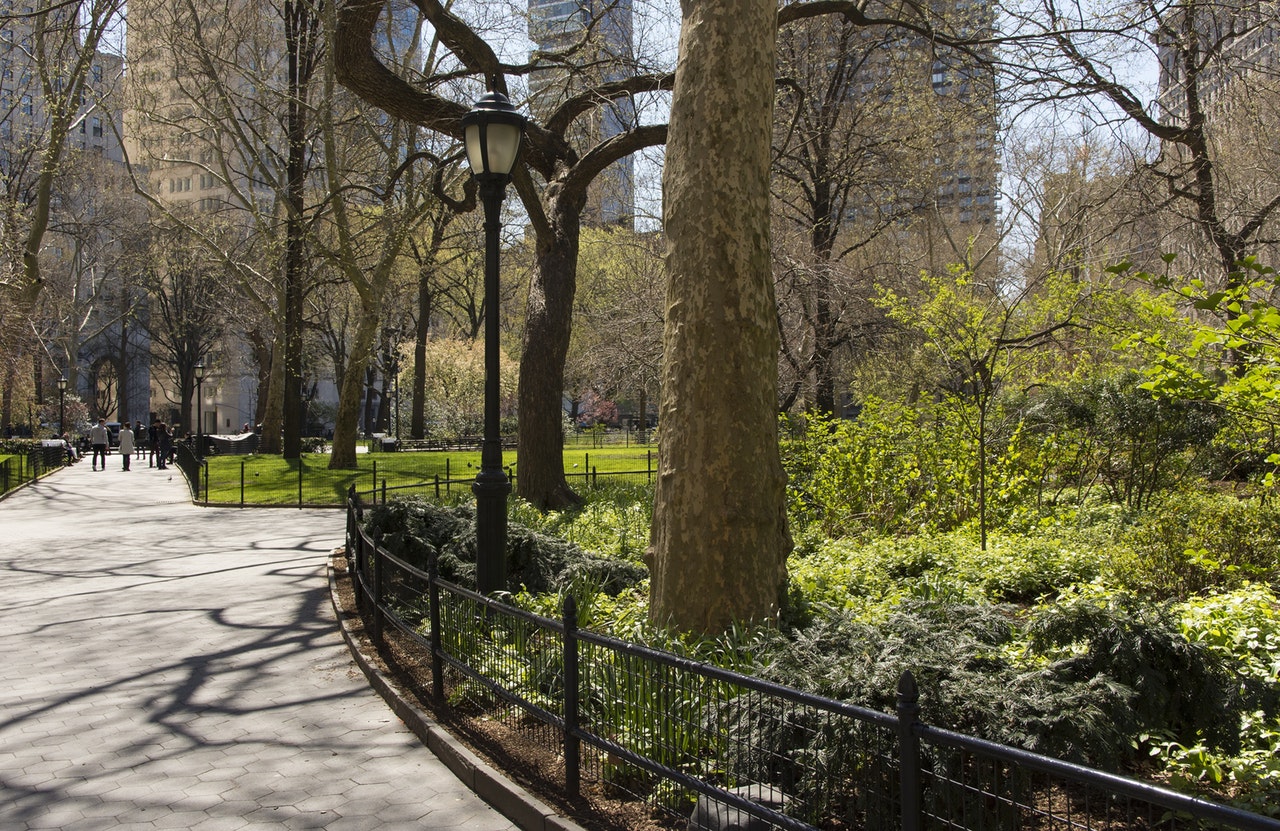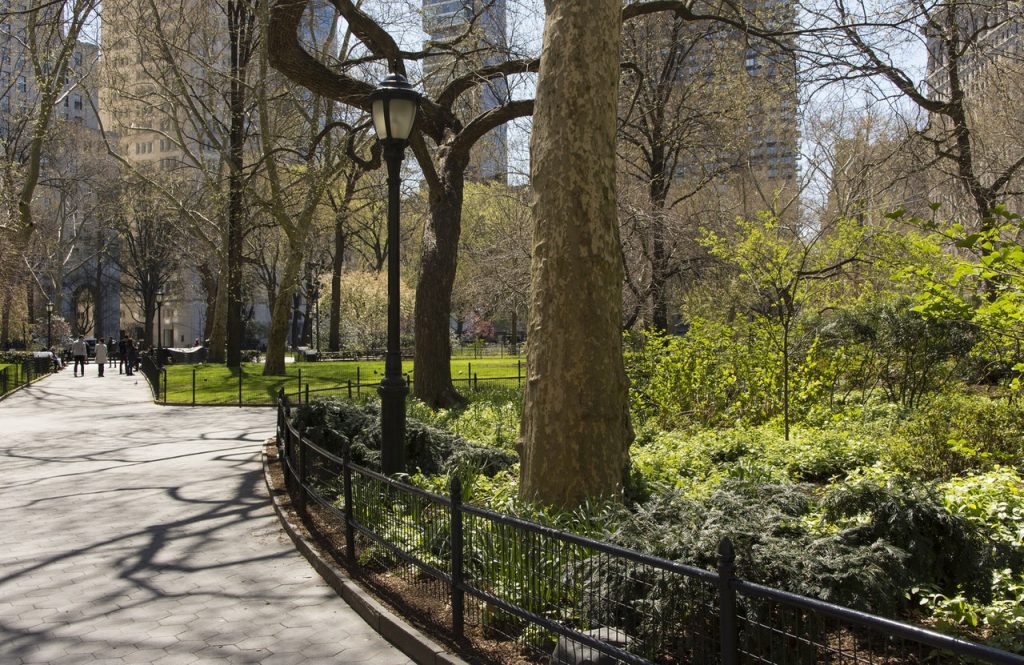 3. "Satan's Seat" – New York During Prohibition Tour
We also enjoyed the New York Prohibition Tour. Big Onion partnered with WNET New York Public Media to create this New York walking tour based on Ken Burns' documentary, "Prohibition."
On this tour, we discovered restaurants with hidden walls that once led to speakeasies, where people would gather to drink alcohol in secret because it was outlawed by the 18th Amendment in the Roaring 20s.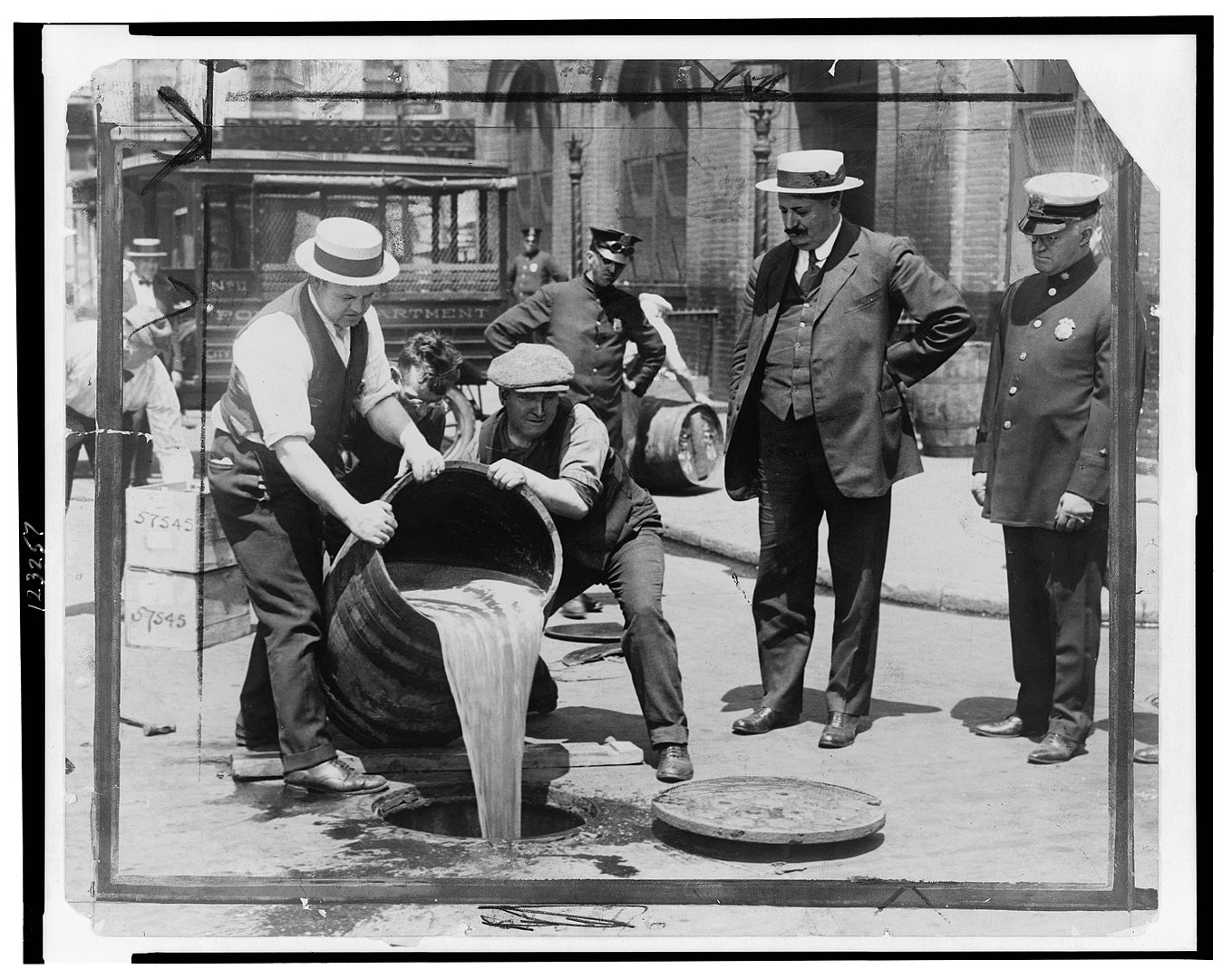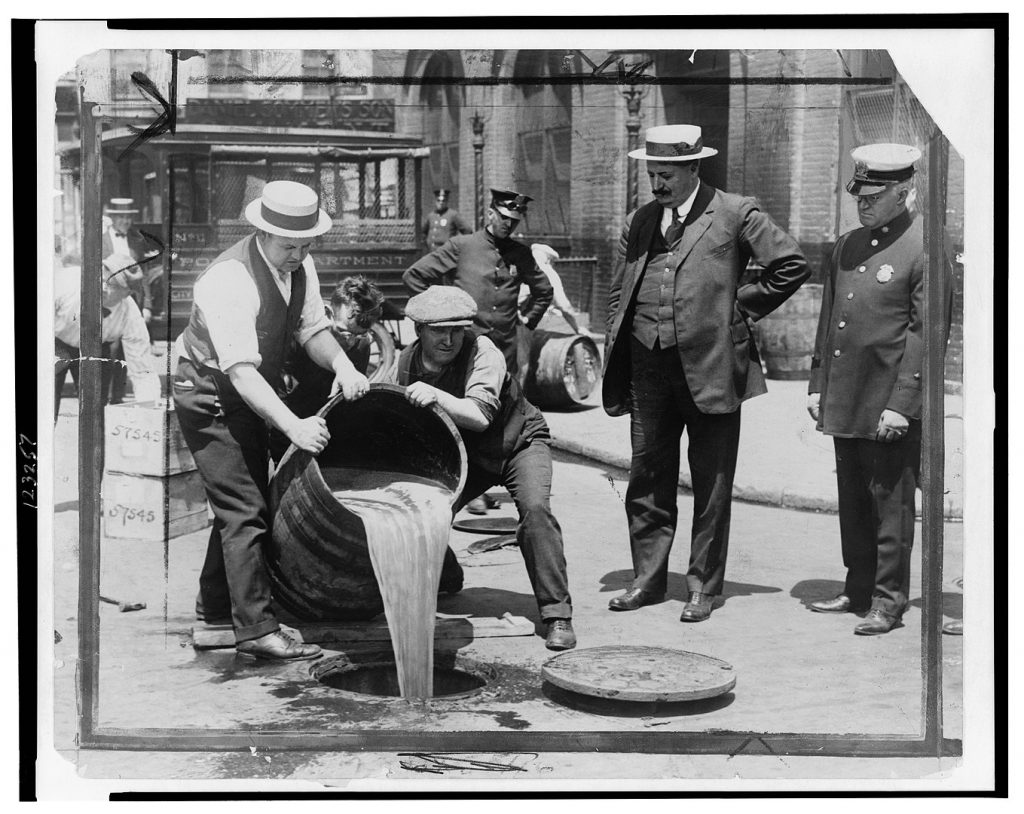 4. Upper West Side Manhattan Walking Tour
On The Upper West Side Manhattan walking tour, I listened to a guide from Iowa describe the neighborhood where I was born and raised. I was impressed with her grasp of the nuances and recent history of the area. This woman did her homework!
5. The Big Onion Multi-Ethnic Eating Tour – A Food Lover's Delight
I recently took the Big Onion Multi-Ethnic Eating Tour because the Lower East Side is an area rich in immigrant history. Also, I love food. This Big Onion food tour did not disappoint.
The guide, Laura, walked us through the early immigration concentration points for Jewish immigrants, Chinatown, Little Italy, and Puerto Rican New York.
The samplings of ethnic food were both plentiful and tasty; Italian mozzarella and mini-calzones, fried plantains from the Caribbean, Vietnamese spring rolls, Malaysian beef jerky, Jamaican pickled pineapple…more than you can eat! Along with the food samples comes the rich heritage of the ethnic dish itself.
Want more recommendations for mouth-watering NYC ethnic food? Check out our list of 26 Authentic Ethnic Restaurants in NYC, from A to Z. 
Jump Into the Melting Pot
The most fun part of this NYC walking tour is learning the interesting little tidbits of history and local culture that will make you say, "Oh, wow, no kidding!"
A good example is the story of the pickle store named, "The Pickle Guys." This is a long-established institution on the Lower East Side of Manhattan. It was owned and operated by Jewish immigrants and their descendants for generations until that group moved on to other areas and the store was purchased by two former Chinese employees who kept the name.
Learn about the WWII contributions of the Italian-American community emblazoned on the wall next to St. Genaro's Church in Little Italy. Listen to how immigrants lived in the crowded tenements and advocated for housing laws that changed the face of the city. All this accompanied by 150-year-old photos taken of the very places being discussed as you stand in front of them.
These are the stories of how America became America.
The melting pot that is New York City comes alive in the sights, sounds, aromas, and flavors of its streets. Taking one of Big Onion's New York City walking tours is the fastest way to get a feel for the place. And the professional and pleasant guides at Big Onion Walking Tours make it happen.
Learn more about New York City's immigrant community. Find out what REALLY lies beneath New York City's #7 train.
Looking for affordable accommodations in the Big Apple? Here's a list of the best hostels in New York City.
What's the best New York City walking tour you have ever taken?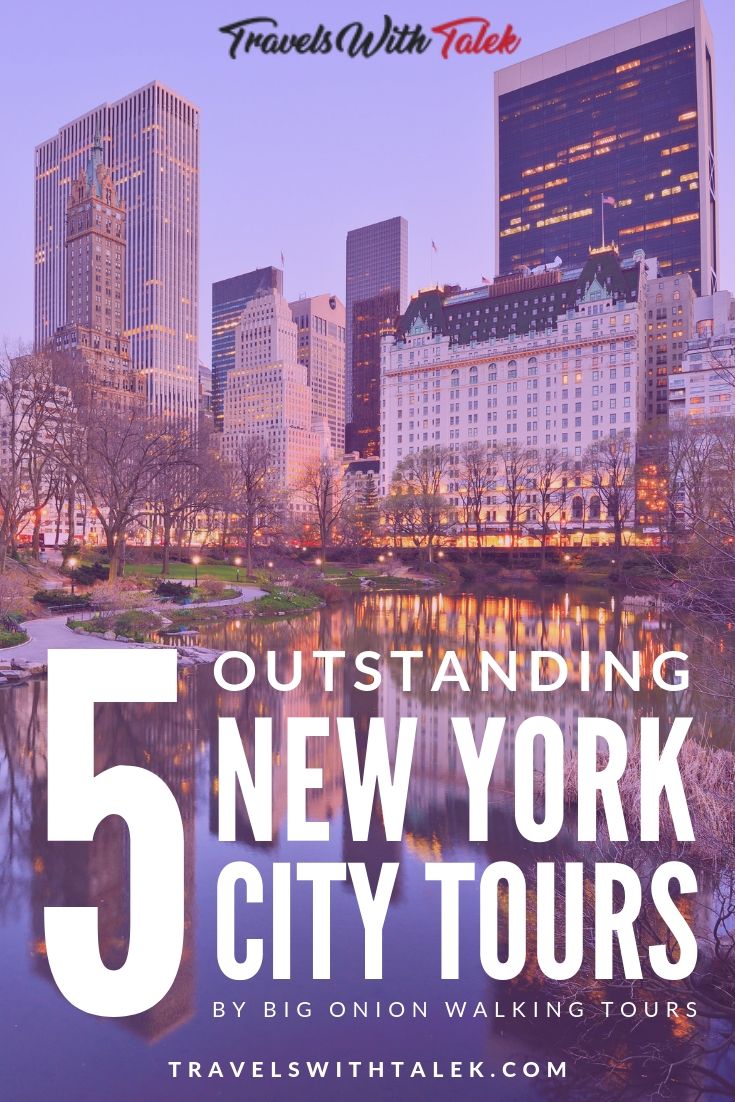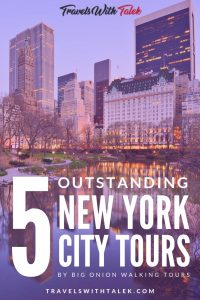 BTW, if you are getting ready for your trip, make sure to take advantage of these useful, money-saving links to book your trip:
I personally use, and can recommend, all the companies listed here and elsewhere on my blog. By booking through these sites, the small commission we earn – at no cost to you – helps us maintain this site so we can continue to offer our readers valuable travel tips and advice.