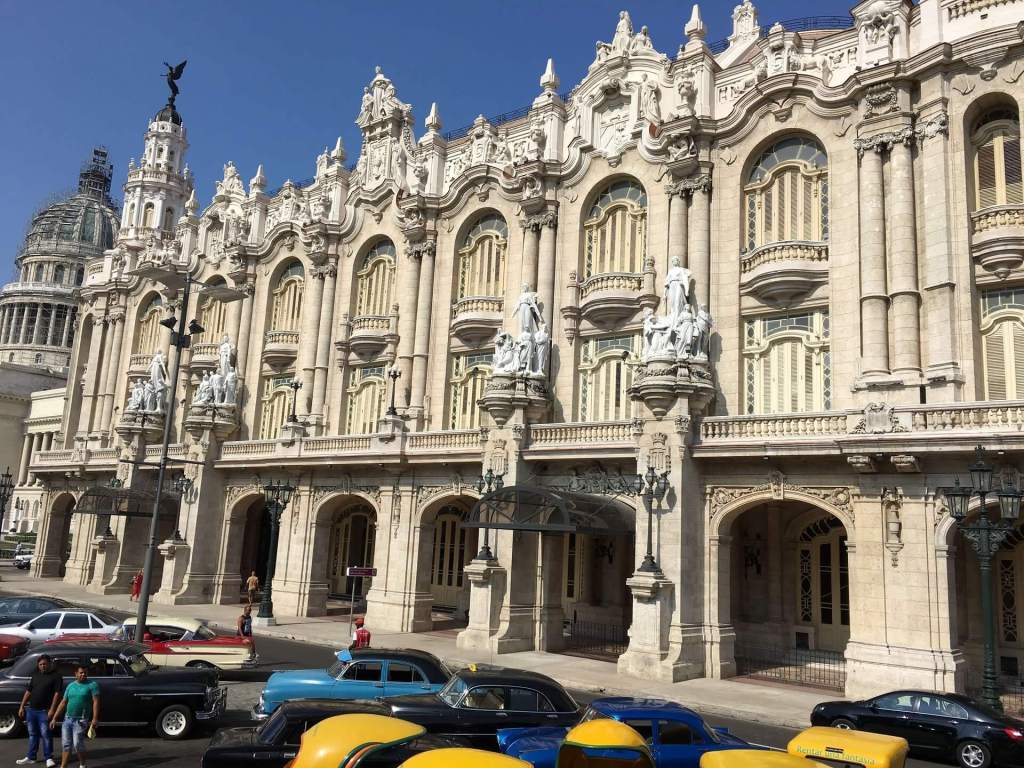 December 1 – 11, 2023 – 11 days. (SOLD OUT)
February 14 -24, 2024 – 11 days. (SOLD OUT)
March 7 -17, 2024 – 11 days (SOLD OUT)
March 21 – 31, 2024 – 11 days (SOLD OUT)
May 2 – 12, 2024 (Available. Pay deposit below.)
The island nation of Cuba remains one of the most beautiful and enigmatic destinations. Cuba has a culture full of music, color and friendly people. Learn more about this fascinating culture and an opportunity to interact with the Cuban people with a Cuban Culture Tour.
This tour is open to all. For U.S. citizens, this tour is 100% consistent with U.S. regulations under the approved category, "support for the Cuban people."
Room sharing opportunities are frequently, but not always, available on these cultural tours. If you are a solo traveler seeking a roommate, please let us know. We will endeavor to match you with a same gender solo traveler.
Eleven days and ten nights visiting the most interesting and exciting Cuban cities.
Old Havana
Valley of Viñales
Cienfuegos
Trinidad
Matanzas 
Varadero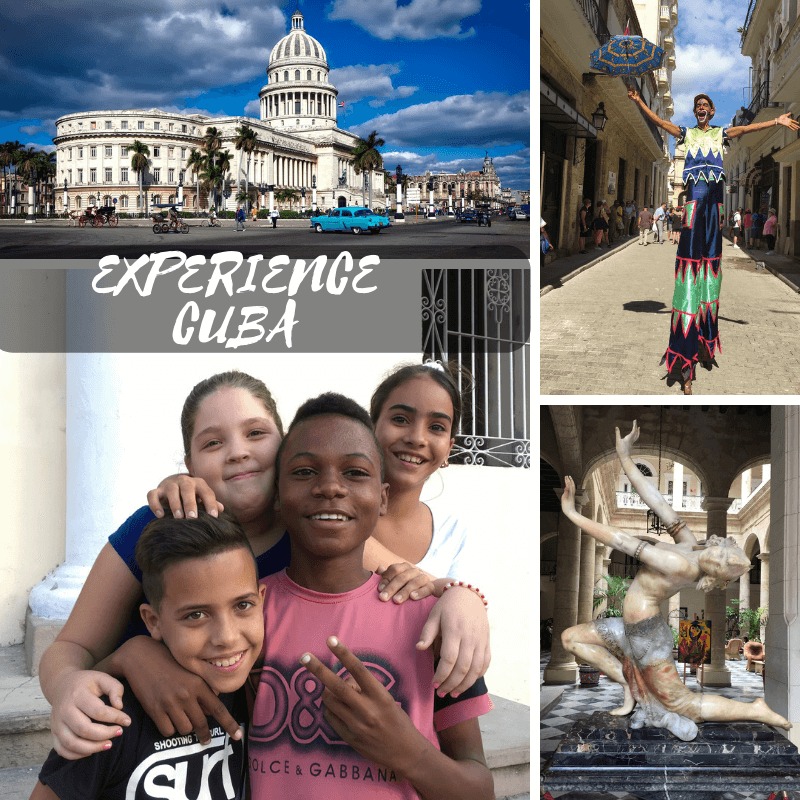 EXPERIENCES IN HAVANA
Stay in a "casa particular," a Cuban B&B, and interact with the local people.
Eat at "paladares" privately owned Cuban restaurants. 
See Havana in a classic American car.


Meet with local Cuban experts, artists, performers, and the nascent entrepreneurial class, "cuenta propistas."
Explore the streets of colonial Old Havana, a UNESCO World Heritage site. Visit its plazas, architecture, gardens and winding cobblestone streets.
Explore Havana's art scene and nightlife.


Meet local farmers, learn about tobacco cultivation and hike in one of Cuba's most beautiful UNESCO World Heritage sites. 
Visit a Cuban country town and experience life in the countryside.
Navigate an underground river in Viñales' extensive cave system.
Have lunch at an eco-paladar where everything you eat is farm to table.


EXPERIENCES IN CIENFUEGOS
Stroll the French influenced Cienfuegos city center, the most beautiful in Cuba and a UNESCO World Heritage site. 
Explore the elegant Cienfuegos Boulevard and Terry Theater 

Explore the best-preserved colonial town in the Americas. 
Take a salsa lesson and experience Cuba's music culture in it's nightclub. 
Visit abandoned coffee plantations in a UNESCO World Heritage site. 
Learn to cook an authentic Cuban dish.

EXPERIENCES IN VARADERO AND MATANZAS
Swim in one of the most beautiful beaches on Earth.
Explore underground caves. 
Visit the "Athens of Cuba," home to Cuba's notable poets. 

VISIT CHARITABLE ORGANIZATIONS, SCHOOLS AND INTERACT WITH THE LOCAL PEOPLE
You will visit charitable organizations in Cuba. You are encouraged, but not required, to bring donations. These include:
Used clothing. 
School supplies such as pens, pencils, notebooks, crayons.
Soap, aspirin, toiletries.
Wide-brim hat.
Sunglasses.
Loose breathable material T-shirts, shorts, sundress.
Products not readily available in Cuba including sunscreen, feminine hygiene products, toiletries, over-the counter-meds, insect repellent. 
REQUIREMENTS: Tour participants must have travel insurance covering the entire trip for this tour.
Only $2,949.00 Double Occupancy. Additional $550.00 single supplement. 
Everyone who paid the deposit for the Cuba Cultural tours will receive an email with a link to make the final payment 60 days prior to the start of the tour.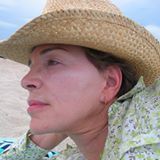 Talek Nantes is an Amazon bestselling author, digital content creator and founder of the travel blog, www.travelswithtalek.com. She is a passionate travel enthusiast and enjoys sharing her travel experiences with others. On her site, Talek shares information on unique destinations and provides actionable travel tips and advice to help travelers make the most of their time away from home. Her focus is on cultural immersion and interaction with local people to help travelers create their own unique travel experiences. Talek's work has appeared in several travel publications and she is the author of two travel books.
Talek's personal and professional background have led her to travel to over 110 countries. She has lived and worked throughout the world and speaks several languages. Talek is a graduate of the University of Pennsylvania and lives with her husband in New York City and Miami.
When it comes to travel, Talek believes it's all about the experience.
"We both agree it was a packed tour filled with interesting and fun events." Jack and Rose J. Key West, FL
"A beautiful experience. Would love to go back and explore more." John M. Tampa, FL
"I am in awe of my experience. Not only was the tour well organized, but it had so much substance. You not only see the country, you KNOW it. My favorite part of the tour was staying with the locals, eating the meals they prepared for us and even helping prep the food for them." Jaems B. Utah "
Cuba really impressed me...the resilience of the people, the history, THE ART!!! AND MUSIC.
Visiting Cuba provided a wonderful and eye-opening experience and a front row seat to history. I will also always remember the warmth of the people we met, the casas in which we stayed, and walking (and riding) the streets of Havana, singing with our driver. Danced like a maniac---at the Buena Vista Social Club and at salsa lessons
Loved my trip to Cuba and would highly recommend this trip. I enjoyed learning about the Cuban culture, meeting the local people and seeing the different cities and towns.
Glad I'm a new member of your travel group so I can stay tuned. You attract a wonderful sort of traveler. Loved our group.
Definitely, fulfilled and went beyond my expectations. Thanks for a wonderful time.
The entire tour was very interesting. Varadero was wonderful! I would certainly recommend your tour to others.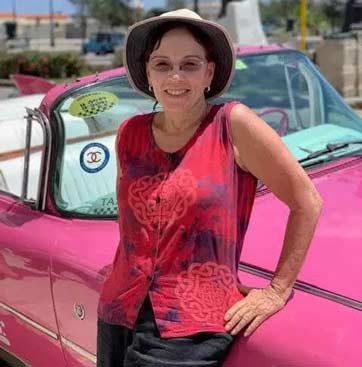 This blog was created to inspire your travels and to explore experiences in fascinating locations. What you will find are thoughts on how to immerse yourself in local culture, food, history and people. On your way to these adventures I hope to provide you with useful information to help you get there. Come see the world with me!
Disclosure: As an Amazon Associate I may earn from qualifying purchases. Posts may contain affiliate links. If you click on one of them, we may receive a commission at no cost to you.
Enter your email address below to receive travels tips and free guides to exciting destinations.