People preparing to travel may opt for a road trip versus flying depending on their destinations, and will want safe driving tips. Airports can be stressful and the increasing security and health precautions are time consuming. A leisurely journey on the road looks better and better. We've asked frequent travelers to chime in with their best safe driving tips for a healthy and worry-free road trip and we had some great responses. I used many of these safe driving tips when on road trips in southern Italy and northern Spain. Read on!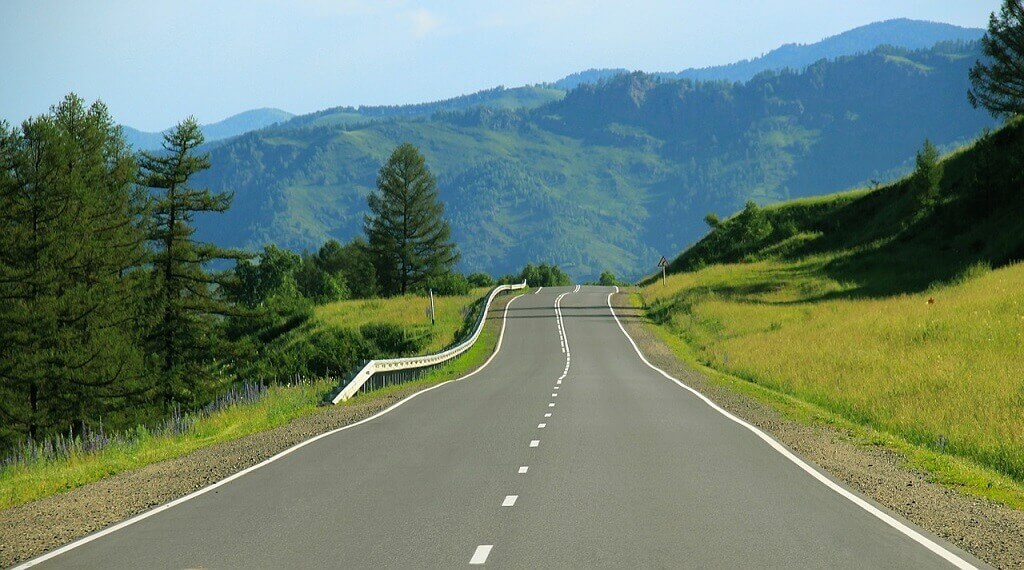 Carry your own sanitizer kit
You cannot be sure what the sanitary conditions of rest areas, gas stations or unfamiliar restaurants will be. Will they have clean bathrooms with soap? Don't take a chance. Create a little sanitary kit with soap, a bottle of water for washing, and sanitizing wipes for every member of your group to use when in unfamiliar rest stops.
If you rented a car, make sure to sanitize the vehicle by wiping down the interior before your embark. Focus on the spots with multiple touch points like the steering wheels, gear shifts, door handles and mirrors. Overkill, you might say? Better safe than sorry is what I think. I want to ensure my safe driving tips result in a stress-free road trip.
If you plan to stay in on-the-road accommodations, consider hotels with new touch-free check-in technology and room keys accessed from your cell phone. Hilton now offers that technology for their Hilton Honors members and others are following suit. Check with your preferred hotel chain. Otherwise, use your sanitizer kit to wipe down your accommodation's doors, light switches, TV remote, bathroom faucets and everywhere else you may touch.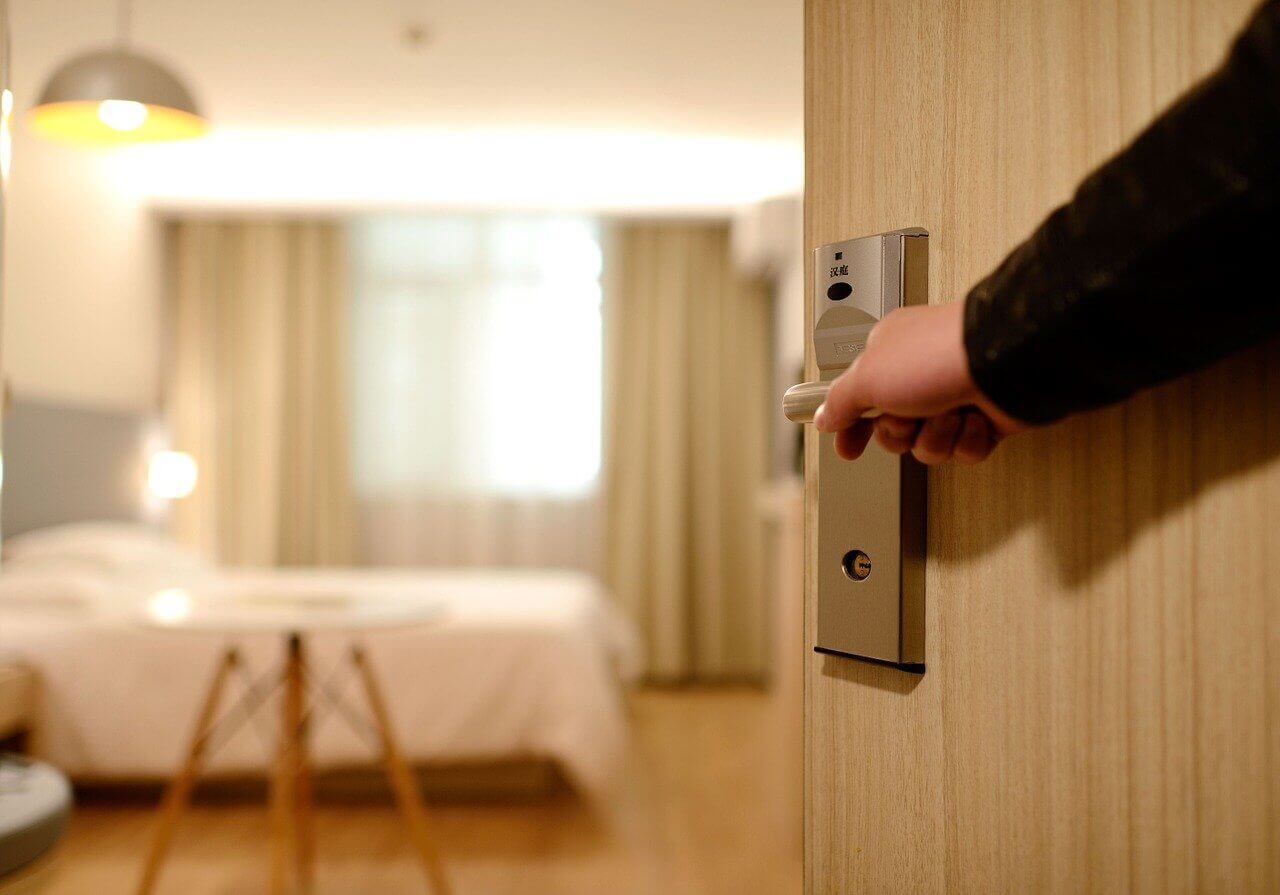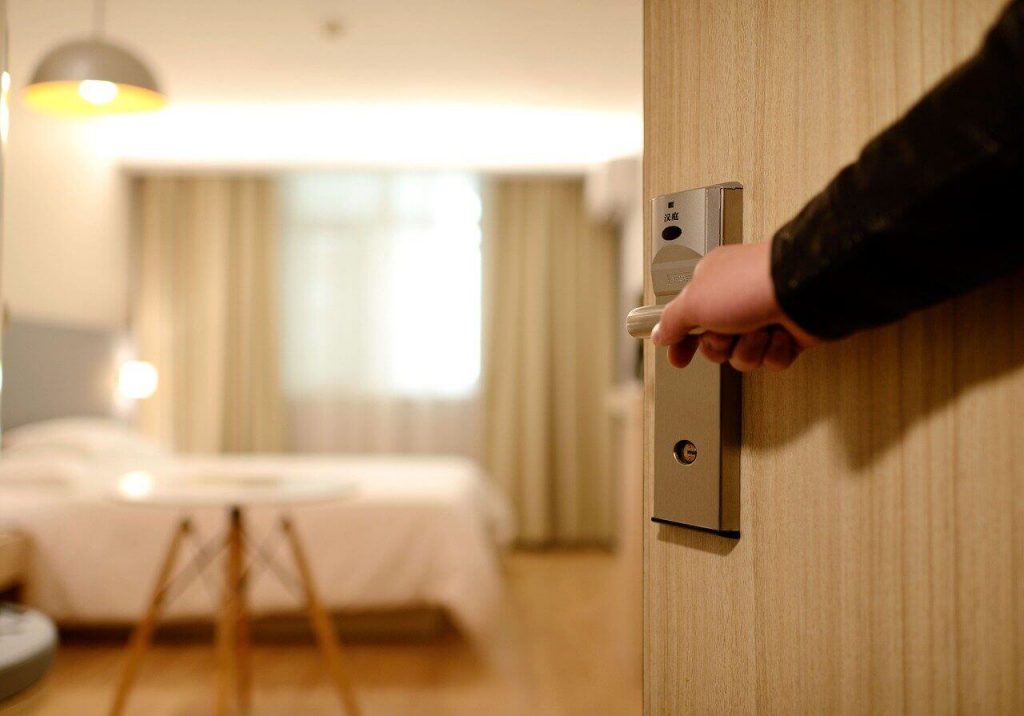 Talek blogs at Travels with Talek
*****
Reserve quickly once you identify your destination
If you are visiting a national park or state park and staying over night, make your reservation ASAP so you can assure your lodgings especially when the parks are going to be extremely busy. Make sure you do visit the main websites to find out what current restrictions are in visiting and traveling around the park system. But with your booking already secured for lodging your other main concerns are limited travel within the park, dining/eating venues and social distancing at popular attractions and hiking trails within the park system.
Many food venues within hotels might also be limited in serving a full menu, so plan your own food options if you have any dietary needs that might not be available at the park system when you visit. National parks and state parks are normally busy in the spring to fall season with limited lodging considerations, so do plan accordingly for that and other personal needs when you are in the park system.
There are so many fantastic park options to do on a road trip in the USA to do especially with more off the beaten path destinations. For more inspiration, check out this post on the top national parks in the USA by state for more images, details and other inside tips on visiting the many national parks in the United States.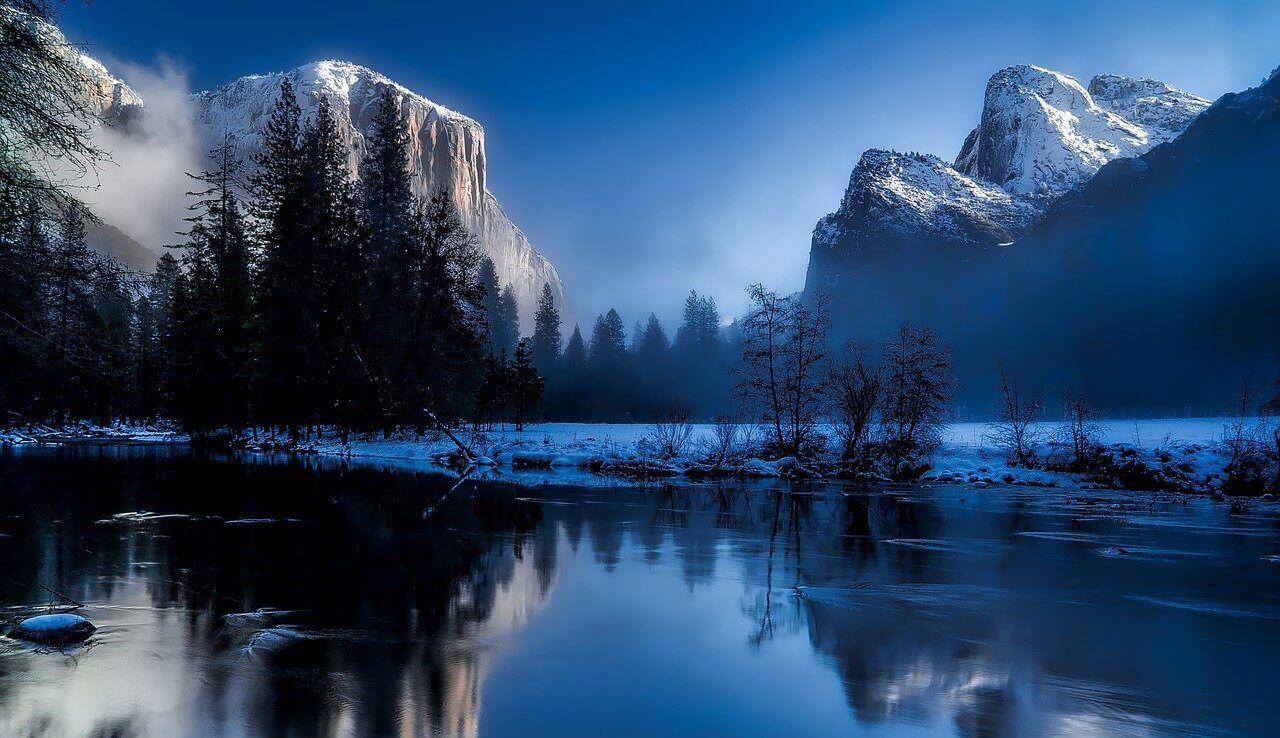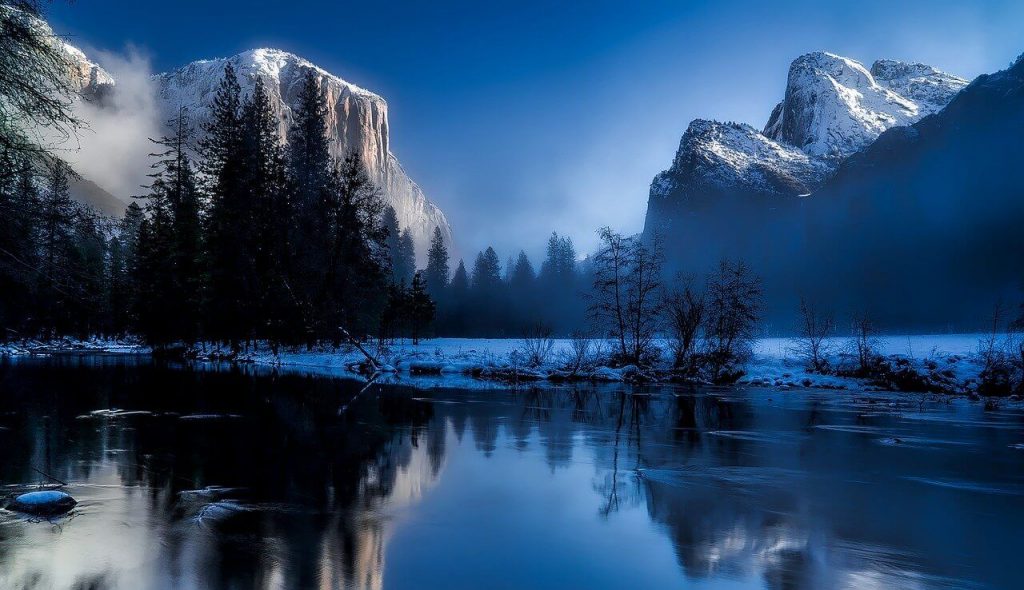 Noel blogs at Travel Photo Discovery
*****
Pre-plan stops and accommodation
One of the main things to consider, if you are thinking about taking a safe road trip in months to come, is to plan everything ahead of time. Particularly stops along the way and careful consideration of your choice of accommodation.
Road trips require gas stops and you should plan these ahead of time, particularly on your longer journey days so you can find out ahead of time if the stations are open. You don't want to run out of gas halfway along a motorway. If you cannot plan this ahead, make sure to stop regularly, even when your tank is half full.
Another thing to consider is your accommodation choice. Hotels will have other guests, so if social distancing is a must, these are not a great choice to make, especially if travelling with kids. Choose a Homestay or villa out of the way and investigate where the local supermarket is so you can opt to go self-catering rather than going into restaurants which may be busy.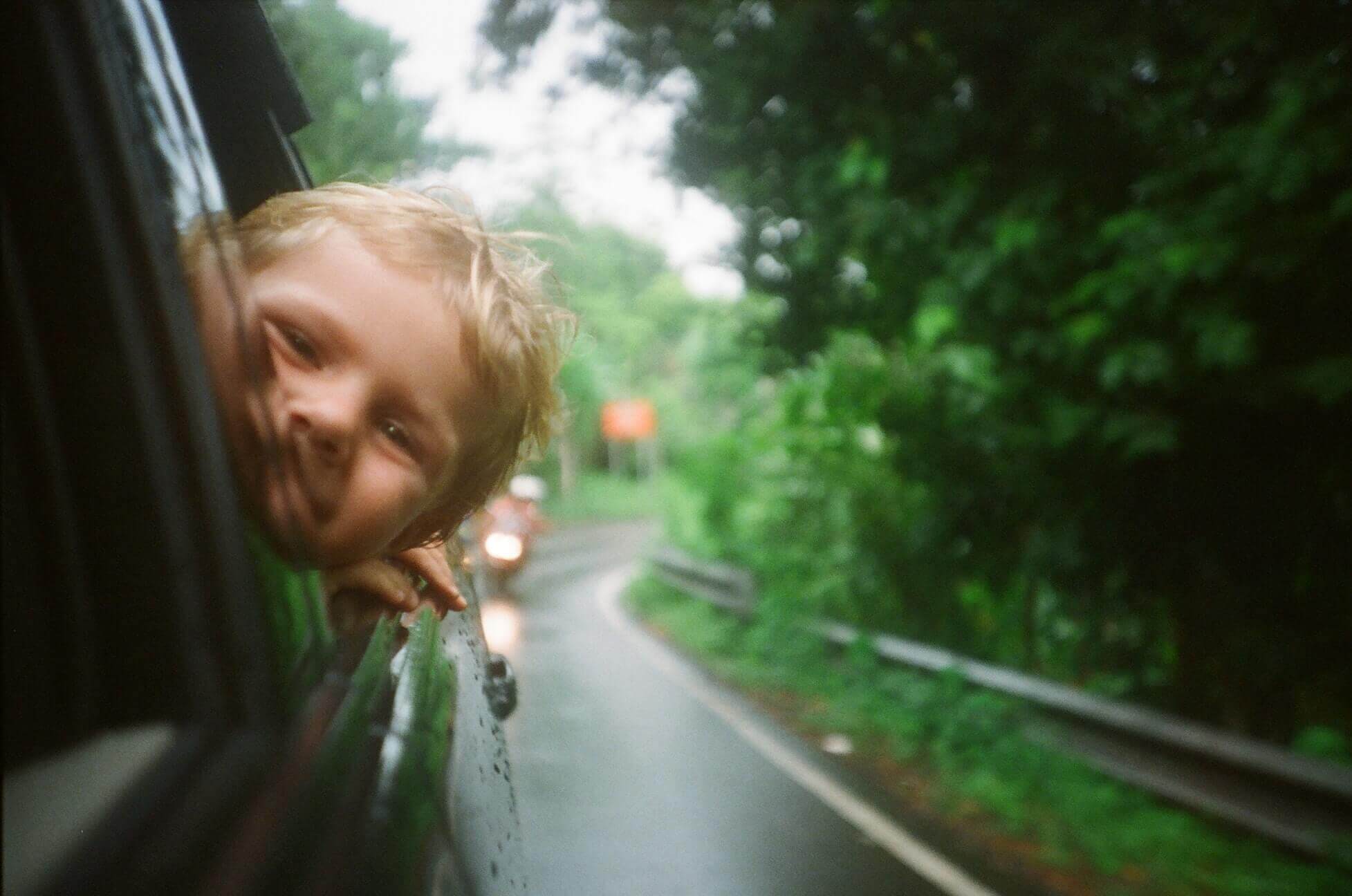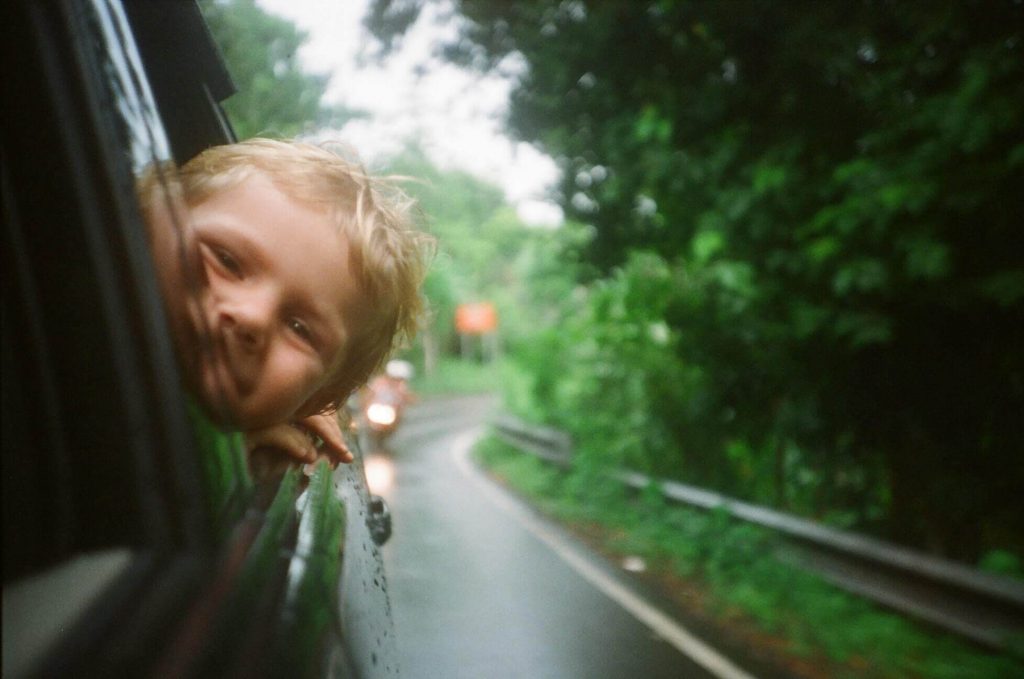 Cath blogs at Travel Around Ireland
*****
The best safe driving tips include: Pack a travel-sized first aid kit
A first aid kit is something you should always have on you, but you hope you'll never have to use. This is the complete opposite to what we've all been told – only pack what you need. Regardless, a first aid kit is an incredibly important thing to pack for a safe road trip.
We always travel with a first aid kit, whether it be for a road trip or for international travel. In fact, it proved super helpful when trekking in rural Laos and climbing up rocks at Nam Xay Viewpoint. You'll never know when it'll come in handy and you'll be so glad you have it on you in an emergency.
Doing a road trip means you'll have limited storage space. For this reason, pack a travel-sized first aid kit. Fill it with alcohol swabs, band aids, plasters, a sling, antiseptic cream and various tablets. We take ibuprofen, paracetamol, Imodium, and motion sickness pills with us.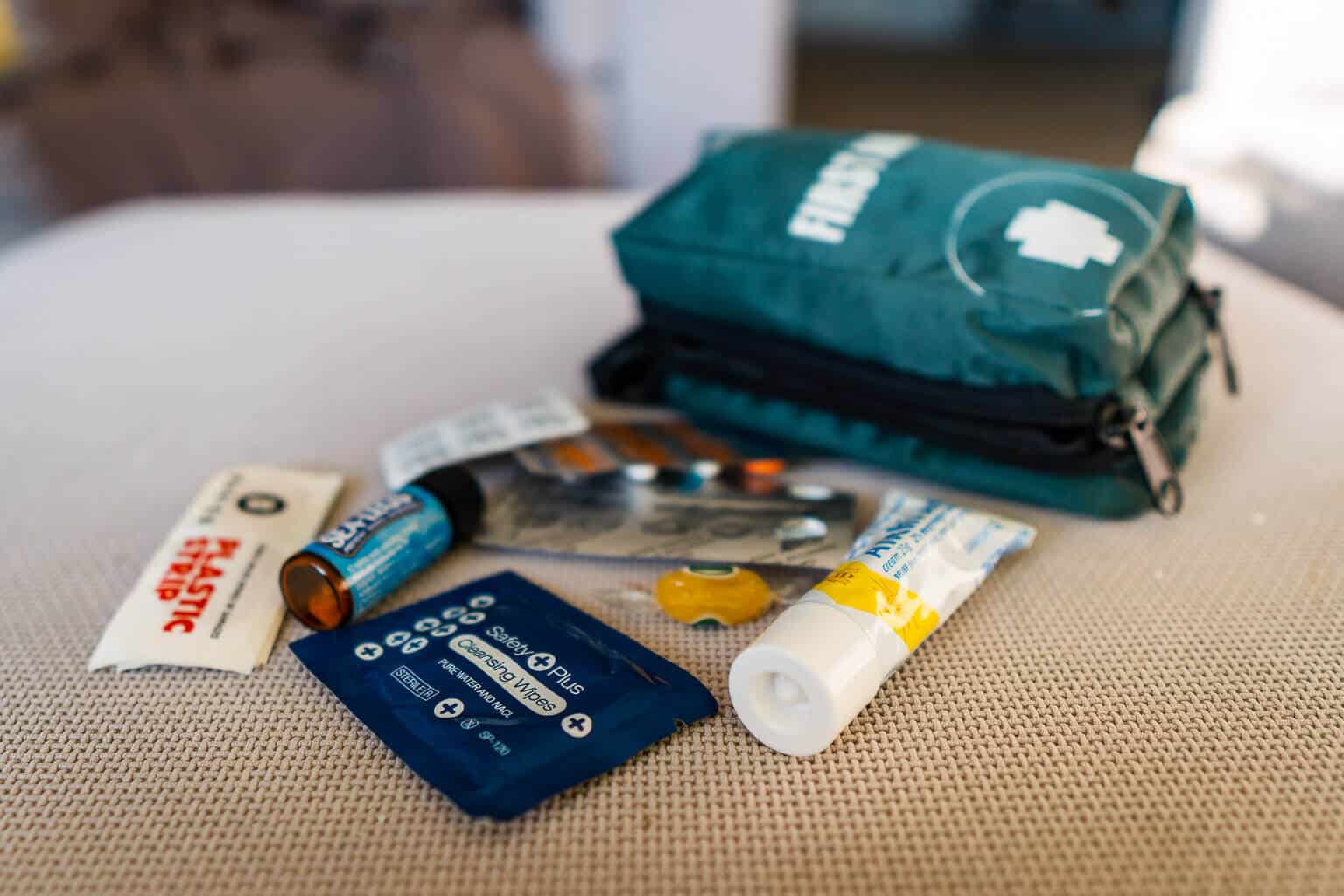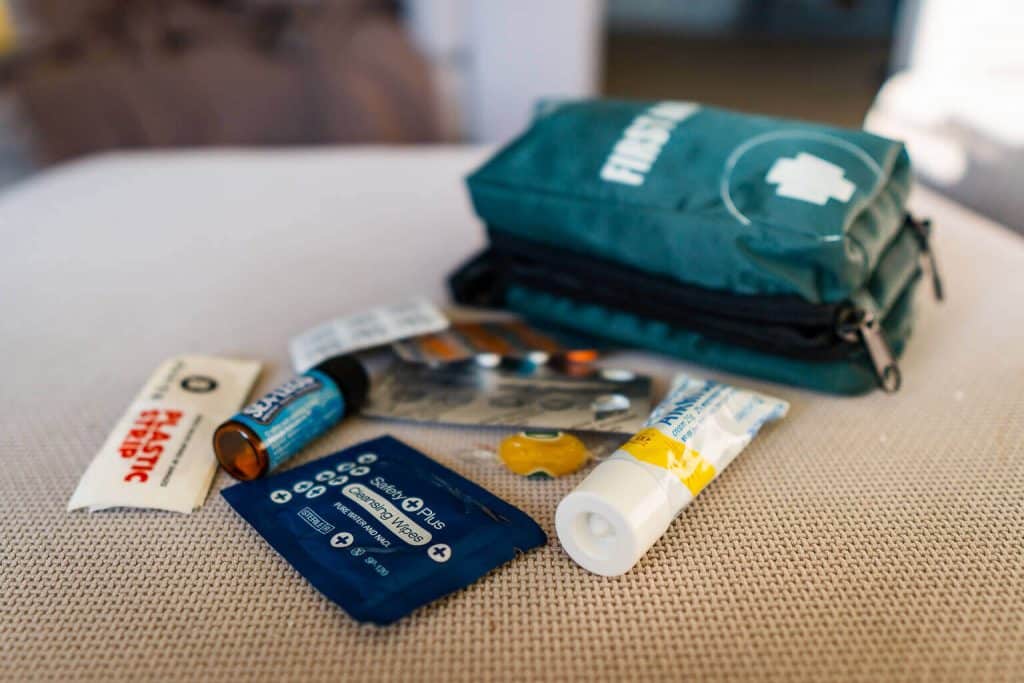 Delilah blogs at Our Travel Mix
*****
Add roadside assistance to your insurance
Before you go on a road trip, be it inside your country or abroad, you must remember to add the roadside assistance or AAA to your insurance. Depending on each country you are in, it only costs a few pounds, dollars, or euros more a month, but it can save you a lot of money if your car breaks down along the way. Even if your car is serviced, you never know what can happen on a long road trip.
As I was driving from the UK to Spain, one of my tires exploded on the motorway, pretty much in the middle of nowhere. Thanks to the roadside assistance, I didn't have to pay for the tow truck, which would have taken over 200 euros from my pocket. I called my car insurance company as soon as I was safe, on the emergency lane, and they dealt with everything, including calling the tow truck and notifying the police, which sent a warning vehicle to protect me from the incoming traffic.
It is good to remember that if the car needs extensive repairs, the roadside assistance insurance will also pay for a hotel if you are abroad.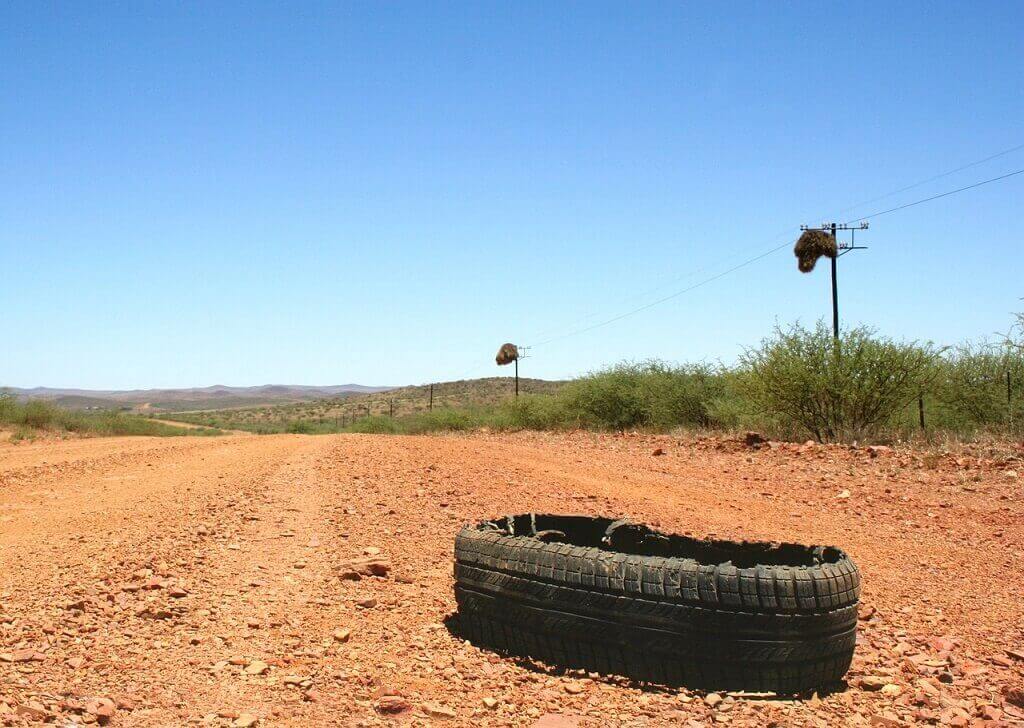 Joanna blogs at The World in my Pocket
*****
Store your road trip food in a cooler
Free Camping in Australia means that long distance road trips are inevitable. Our number one road trip necessity is a cooler.
Australians call them Esky's, New Zealanders a Chilly Bin, but whatever they're called, a cooler is essential for a safe and happy road trip anywhere in the world.
Be safe, because sometimes trips don't go to plan and having food and drink on board is a lifesaver. During a health crisis, it is doubly crucial to have a safe supply of food and drink. Besides, who doesn't lose their sense of adventure when hungry and thirsty?
In our own country we use a hard sided cooler that runs from the car battery, but when travelling in Europe or the States a smaller soft sided cooler works better.
Soft-sided coolers lay flat in aircraft luggage, opening in seconds to full size ready for your road trip goodies.
Look for accommodation with a kitchen and fridge/freezer for food preparation or buy picnic sized cheese and packaged cold cuts. Keep the cooler cold with frozen pre-packaged juice or water.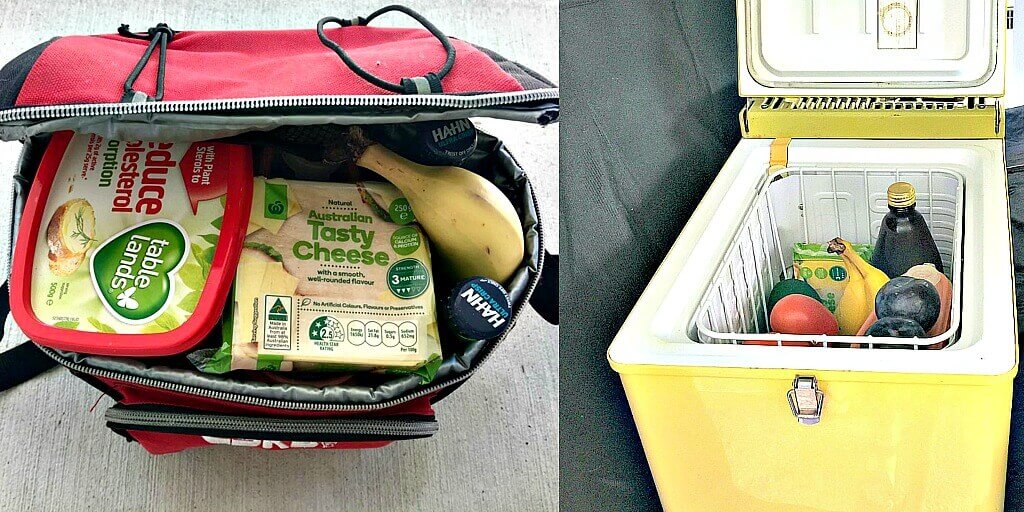 Jan blogs at Budget Travel Talk
Learn basic car maintenance
Before any road trip, it's a great idea to brush up on some basic car maintenance and to have the know-how on how to repair your car.
Pre road trip travel checks such as oil, coolant, tire pressure and even windscreen wash are frequently overlooked. True, it's not the most exciting thing to have to think about when all you want to go is pack and get on the road. But a basic check can save a ton of hassles later on.
I'm always shocked when I see people stuck in a lay-by, who've had a tire puncture, waiting for a call out just because they don't know how to jack up their car to change a tire themselves. It's a little bit daunting at first, like with everything, but it's actually super easy to do. First, though, do you even know where your car jack and tools are kept? It's different in each car, but often it's under a seat or in a cavity in the car boot.
There are tons of nifty quick-fix tricks too. My favourite one is for car radiator leaks. As a quick fix, break an egg into it. The egg gets pushed around the system and solidifies in the cracks. It's not a permanent fixture, but it works until you can get to a garage to get it fixed properly.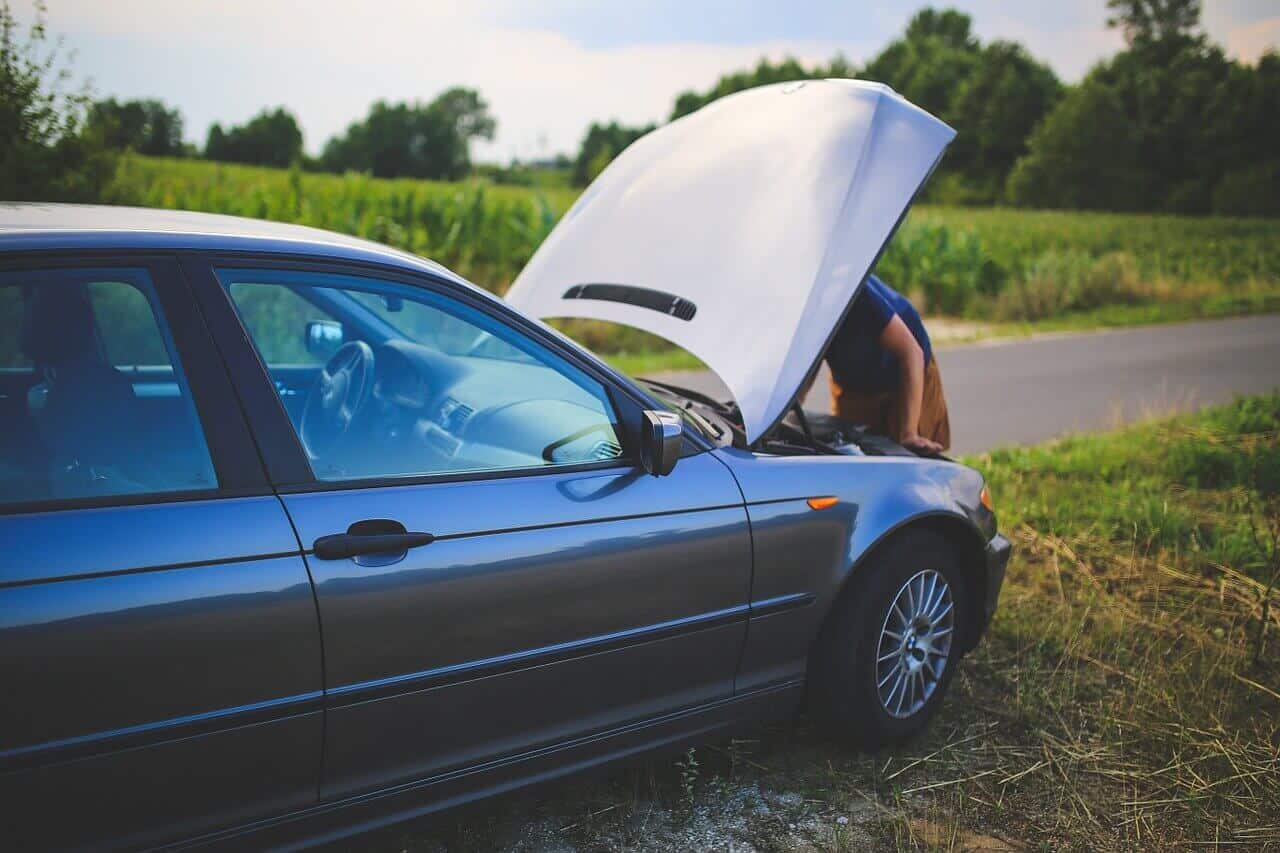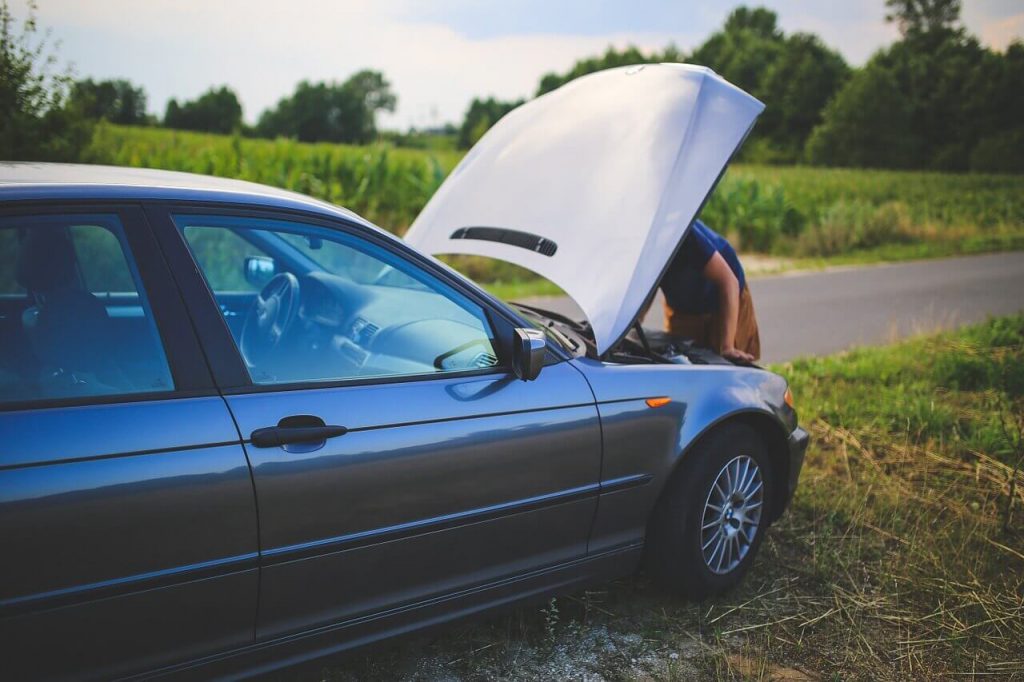 Becki blogs at Meet me in Departures
*****
Set a cut-off time to stop driving
If I don't know an area well, I'll often keep driving into the early morning hours because I'm too scared to stop. But that's not safe either, you put yourself at risk of falling asleep behind the wheel. So I gave myself a cut off driving time, usually it's around 10 pm or 11 pm. This gives me a hard stop so I get to sleep, but it also gives me a heads up to roughly where I'll be by that time so I can start scoping out areas that I want to stay in, whether that's camping or getting a hotel.
I've been on long stretches where there is not a gas station in sight. The last thing you want is to be stranded on the side of the road with no gas and no cell reception. Don't let your gas get too low. Know what kind of mileage your car gets, keep an eye out on how much gas you have left, and where the gas stations are, so you know where to pull over and fuel up.
Jenny blogs at Limitless Hiker
*****
If traveling with small children, pack suitable foods.
If you're looking to take a road trip with young children this summer, don't forget to pack a lunch or snacks.
With restrictions in place, it may be difficult to find a family restaurant open and suitable for little children. Families may still feel uncomfortable dining with vulnerable children. Either way, ensuring your children are fed keeps your road trip safe, on schedule, and the kids happy and distracted. Plus, stopping for a picnic lunch can be fun!
Even without restrictions, it never hurts to pack children snacks to hold them over if you're stuck in traffic or running behind schedule. Bringing your own food also ensures that children with food allergies are taken care of. Choking safe foods, such as baby food pouches and cereal Os, are ideal for road trips. Avoid hazardous foods like whole grapes, carrot sticks, popcorn, chips, hot dogs, and anything chunky. With young children, always cut food before packing the snack bag!
*****
Go with motor homes or camper vans. Take your home with you.
If you're planning a road trip this year, you need to consider where you're going to stay.
Many people are choosing to go touring in a motor home removing the need for hotels/ B & Bs whose cleanliness you have no control over. It's so convenient (and safe) to have your bed, bathroom and kitchen all with you as you travel.
However, if you are travelling by van, you need to look at where you ARE going to stay- which campsites will be best?
I highly recommend finding smaller campsites or using facilities such as aires, where you're going to find fewer vans. You can find these places online or using apps such as Park4Night, where campsites/"aires" are often listed. Look carefully at photos and reviews to pick ones which will be suitable.
Also, I would suggest using your own toilet and shower, instead of the ones at the campsite- again, you have more control over who has used it!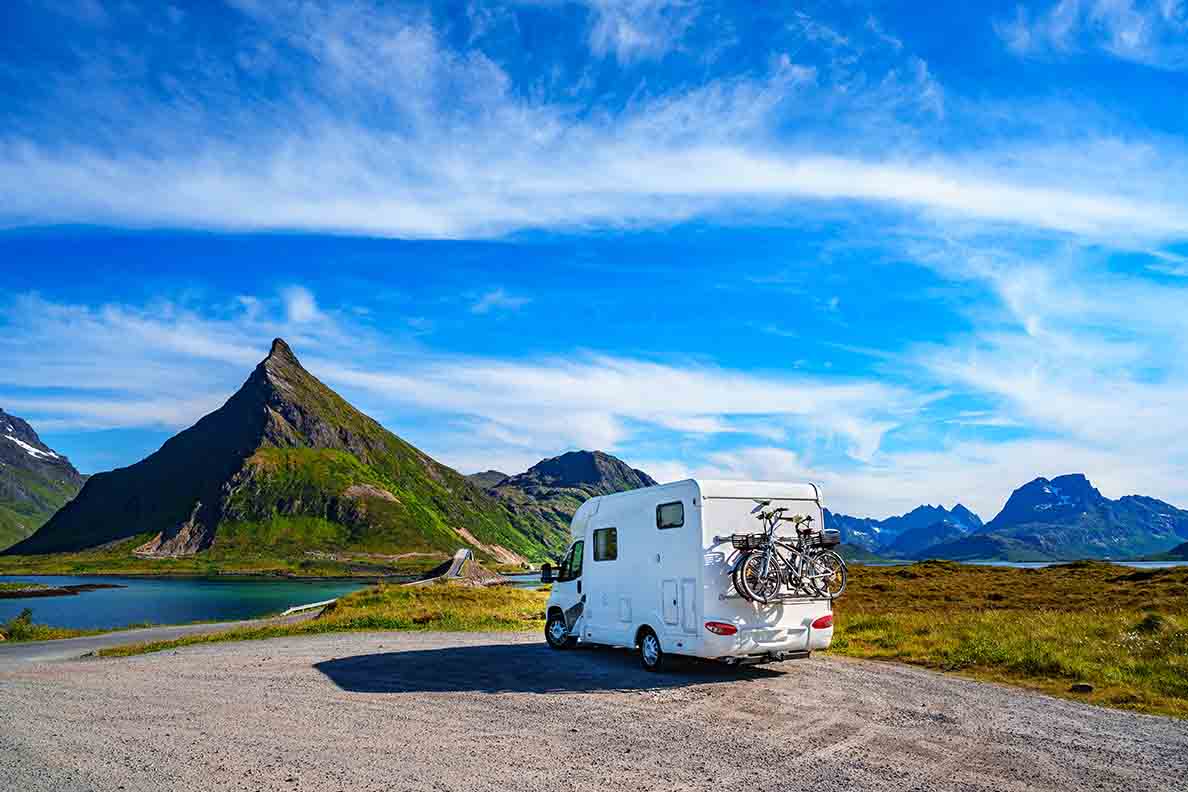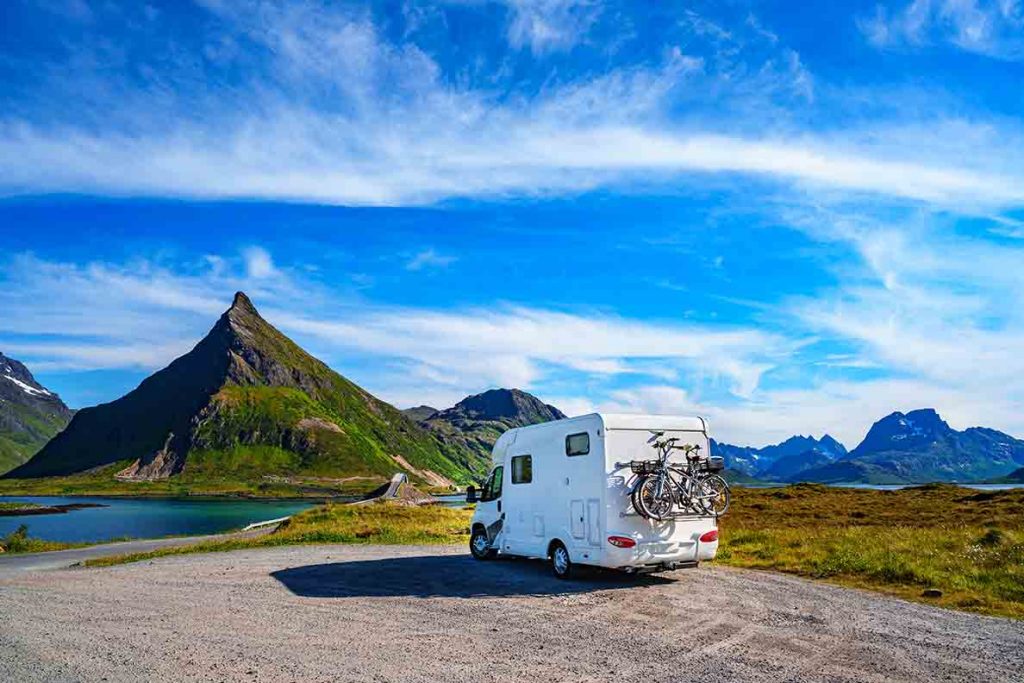 Kat blogs at Wandering Bird
*****
Rent a camper van
One of the things that is slowing the return to what we understand as normal is that all establishments whose business is based on tourism – such as restaurants and hotels – must offer their visitors the guarantee that both individual spaces (such as a hotel room ) and collective ones (even if their capacity has been reduced to a % for now) have been cleaned and disinfected as standards require.
The problem is that these standards have not yet been fully defined and it is difficult for many establishments – especially family businesses – to be able to comply with the new regulations that are emerging in response to requirements.
In short, although I am sure that with time everything will be easier, right now things are complicated.
Therefore, if you do not want to wait for the hotels to open or you are not ready to stay in a room for whatever reasons, one of the options you have is to rent a van for your road trip while the situation does not change. Thus, you will avoid changing your accommodation every night and wondering if the standards of cleaning and disinfection are being met in each of the hotels you visit.
Here are some useful tips for a successful campervan trip to get you on the right path.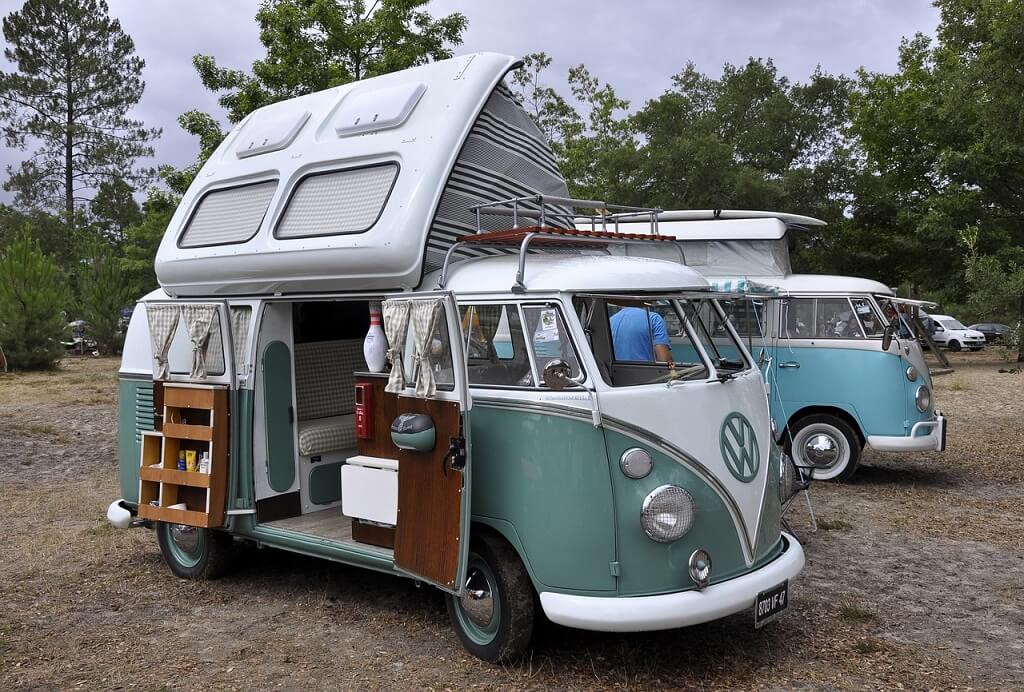 Inma blogs at A World to Travel
Here are a couple of reference books with even more safe driving tips.
Whatever the season, a road trip is a great way to experience travel. I'm sure I've missed some good tips. What are your favorite safe driving tips for a stress-free road trip? Let us know!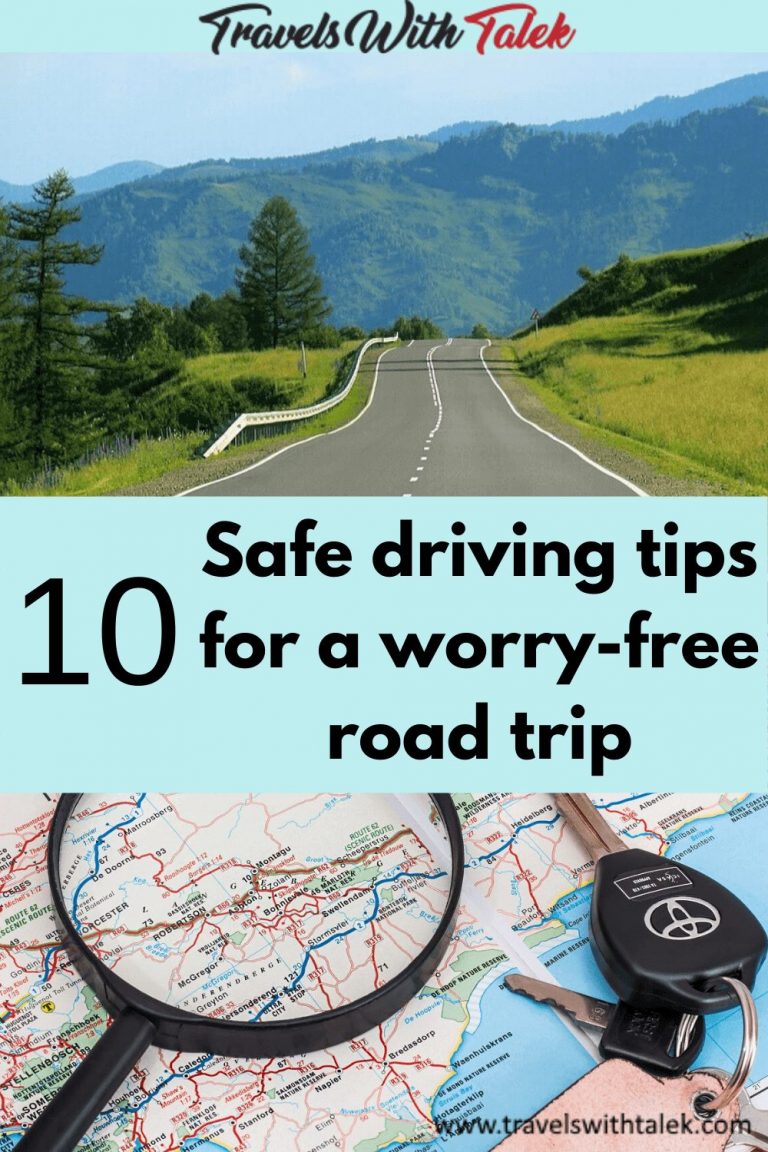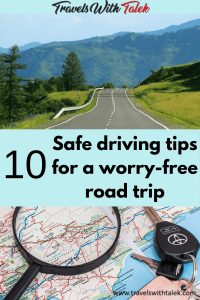 BTW, if you are getting ready for your trip, make sure to take advantage of these useful, money-saving links to book your trip:
I personally use, and can recommend, all the companies listed here and elsewhere on my blog. By booking through these sites, the small commission we earn – at no cost to you – helps us maintain this site so we can continue to offer our readers valuable travel tips and advice.