Updated March 2021.
Audrey Munson statues. You've probably seen them dozens of times. If you visited New York City, you passed under Munson's gaze multiple times a day. Her image graces the façade and interior of the Metropolitan Museum of Art. Her face personifies beauty all over Manhattan.
AUDREY MUNSON INSPIRATION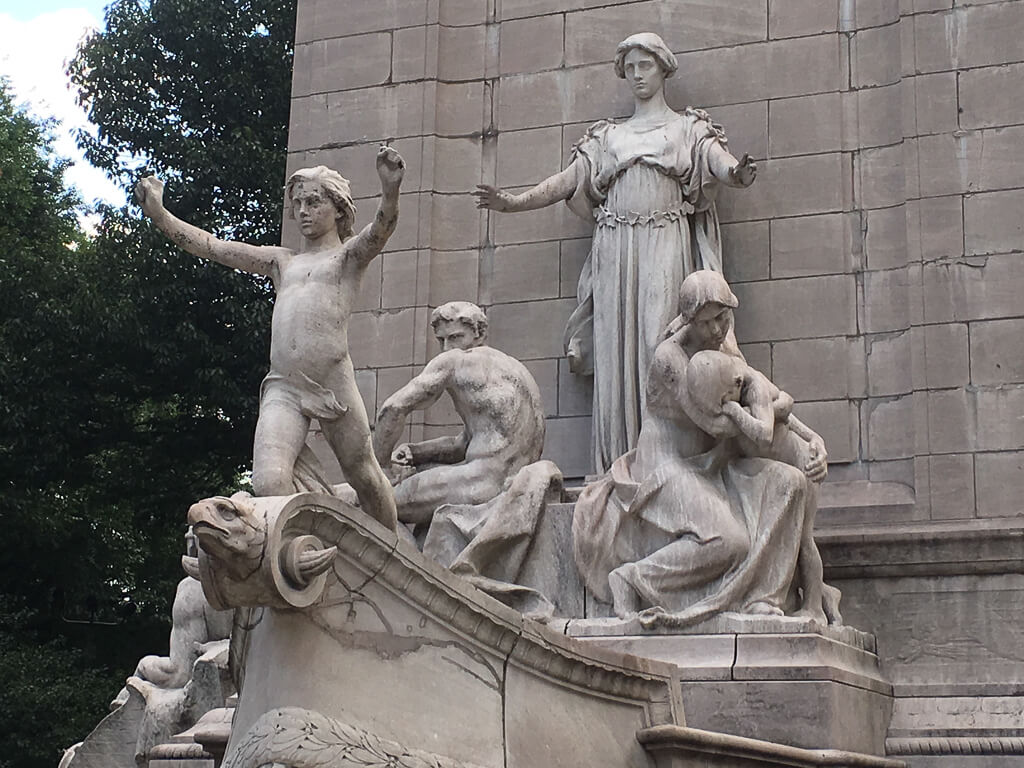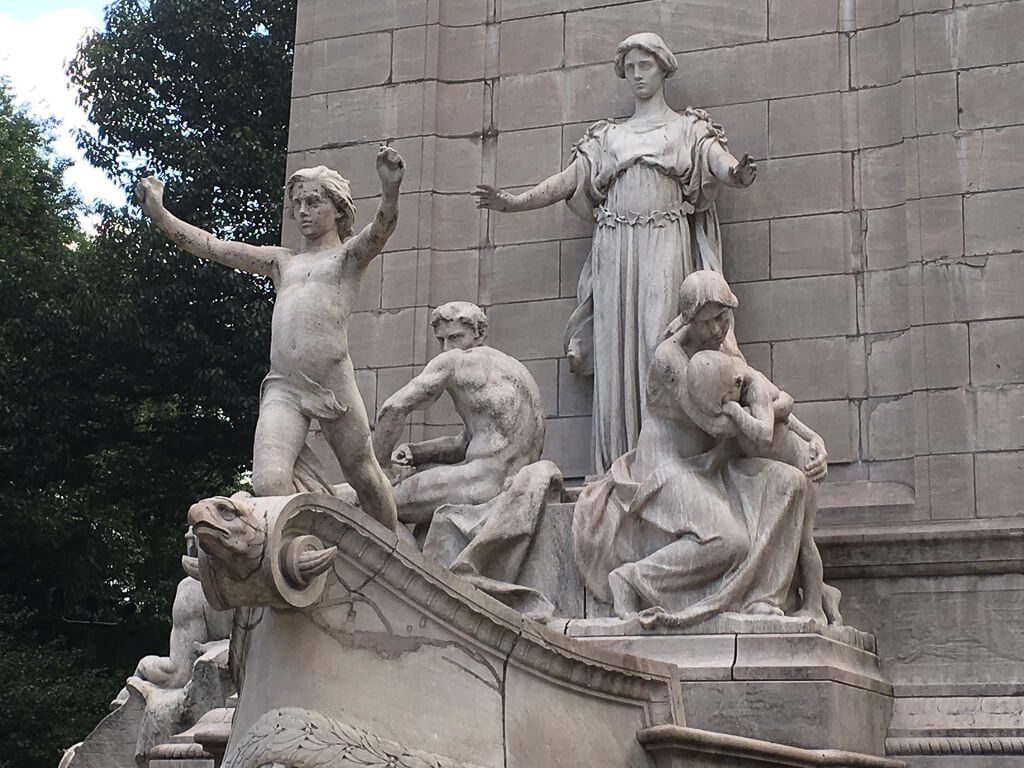 Audrey Munson photos and images were ever-present in artists' studios in the early 1900s.
Audrey Munson statues are found in many iconic New York City monuments. She is the nude carrying a basket of fruit on the Pulitzer Fountain on 59th street and the statue with outstretched arms atop the Maine Monument at the entrance to Central Park.
Audrey Munson is the image on the Strauss Monument, the Brooklyn Museum, the U.S. Customs House, The New York Public Library, The Frick Collection, the Manhattan Bridge and many more landmarks and monuments in New York, San Francisco, and other cities.
Some say she is the model for the image for the U.S. dime. Look at the faces of the statues closely, and you will see they are all the same woman. Audrey Munson was an artist's model, America's first supermodel, and the first actress to appear nude in a Hollywood film.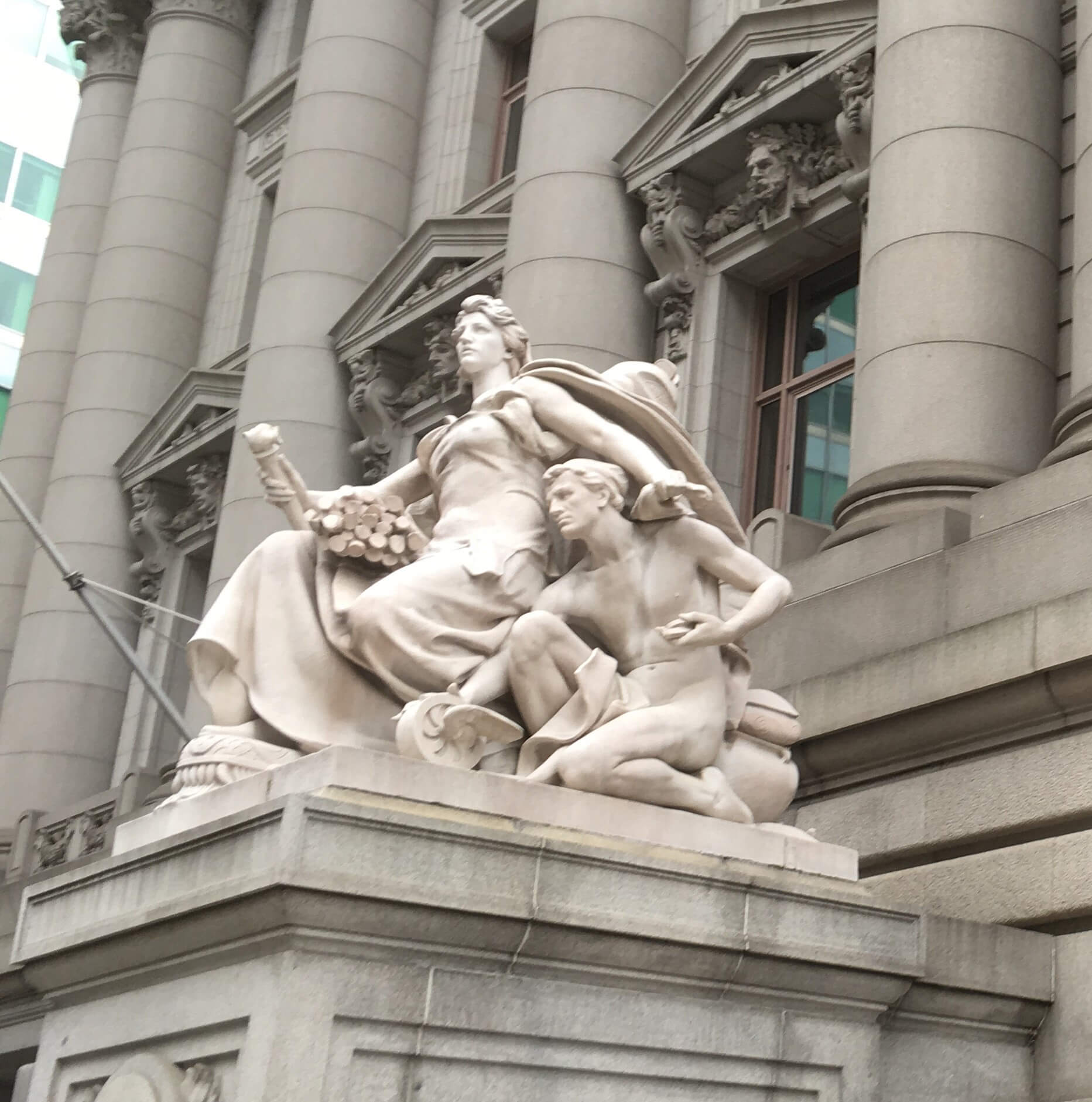 Audrey Munson Humble Beginnings
Audrey was born in a small town in upstate New York and migrated to New York City where her classic beauty attracted the attention of artists and entertainment industry professionals.
She began her modeling career as an artist's model during the Beaux-Art movement which greatly influenced artists and architects in early 20th century New York City. Artists felt Audrey's features personified the concepts the Gilded Age was striving to convey.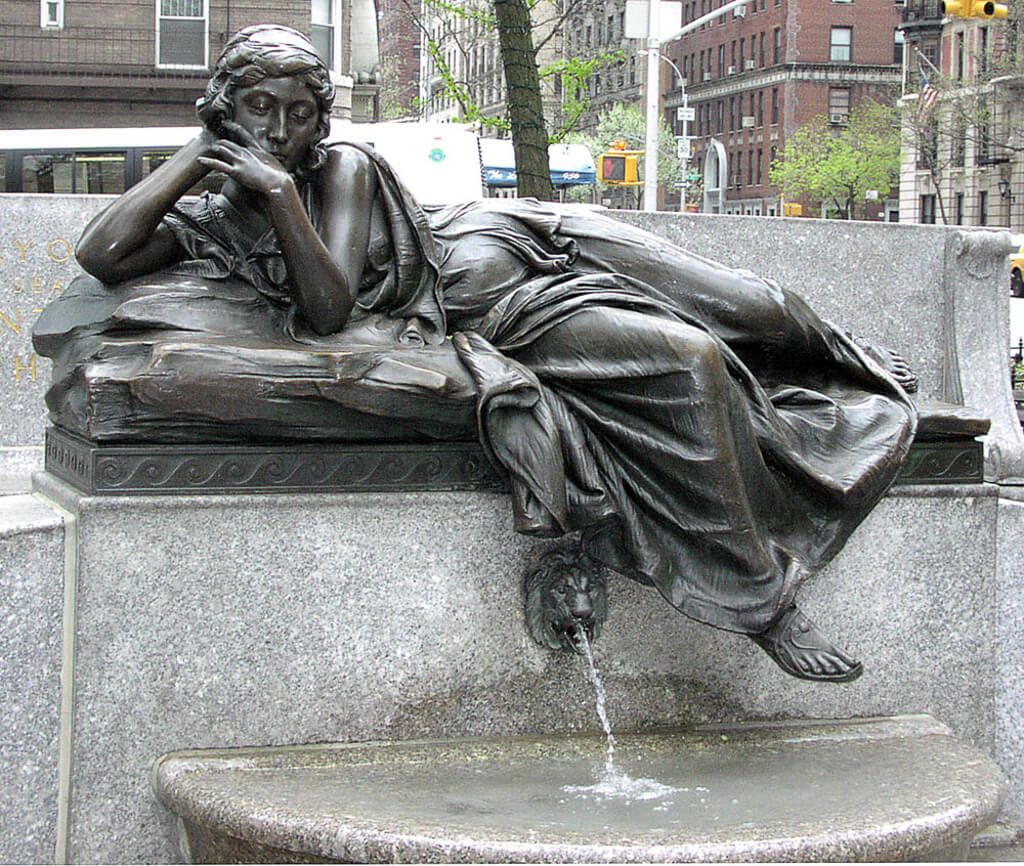 The height of Audrey's career was in her teens and early 20s. At that time she was being referred to as Miss Manhattan.
Miss Manhattan's Decline and Later Years
By her mid-20s she had been involved in several scandals that negatively affected her marketability. The most scandalous of these was the matter of her landlord who murdered his wife. When they ask him why he killed her, he said he did it so he could be free to marry Audrey. The stunned Audrey claims not to have shared more than a smile with her landlord.
Not being able to secure employment in New York, she headed to Hollywood where she appeared in a few silent films where critics panned her performance so severely that an acting double was brought in to do the acting for her.
One film portrayed her as a Greek goddess and required that she perform in the nude. She did and became the first actress to do so. Despite a tasteful, artistic portrayal, she was vilified for appearing nude and returned to New York.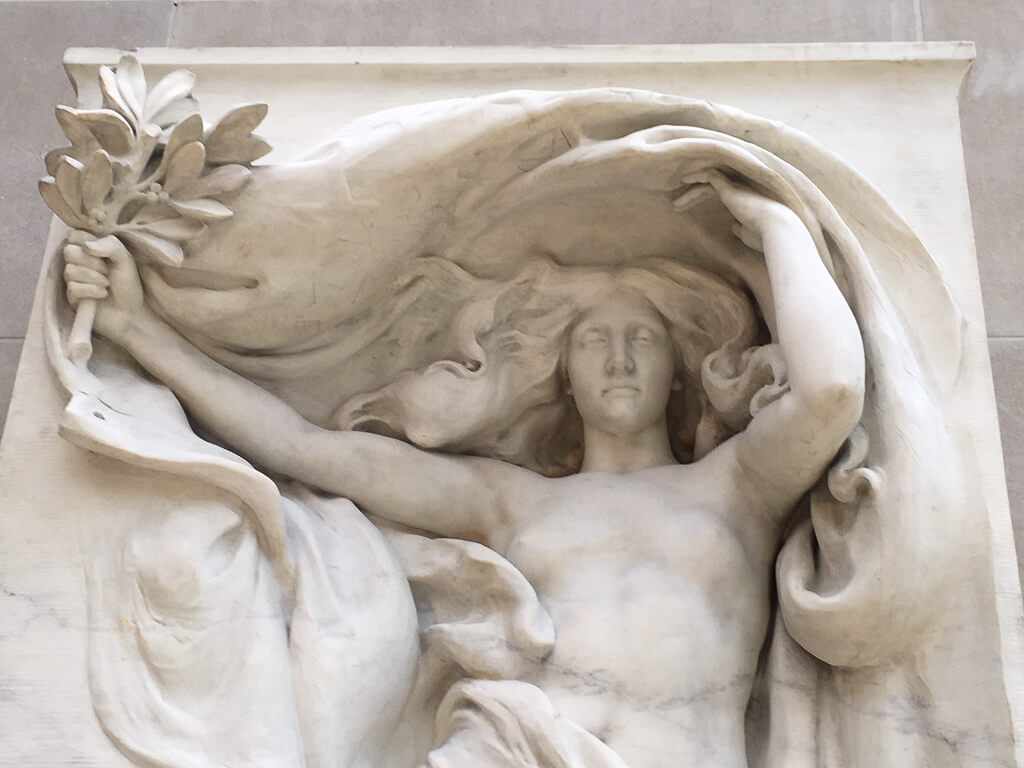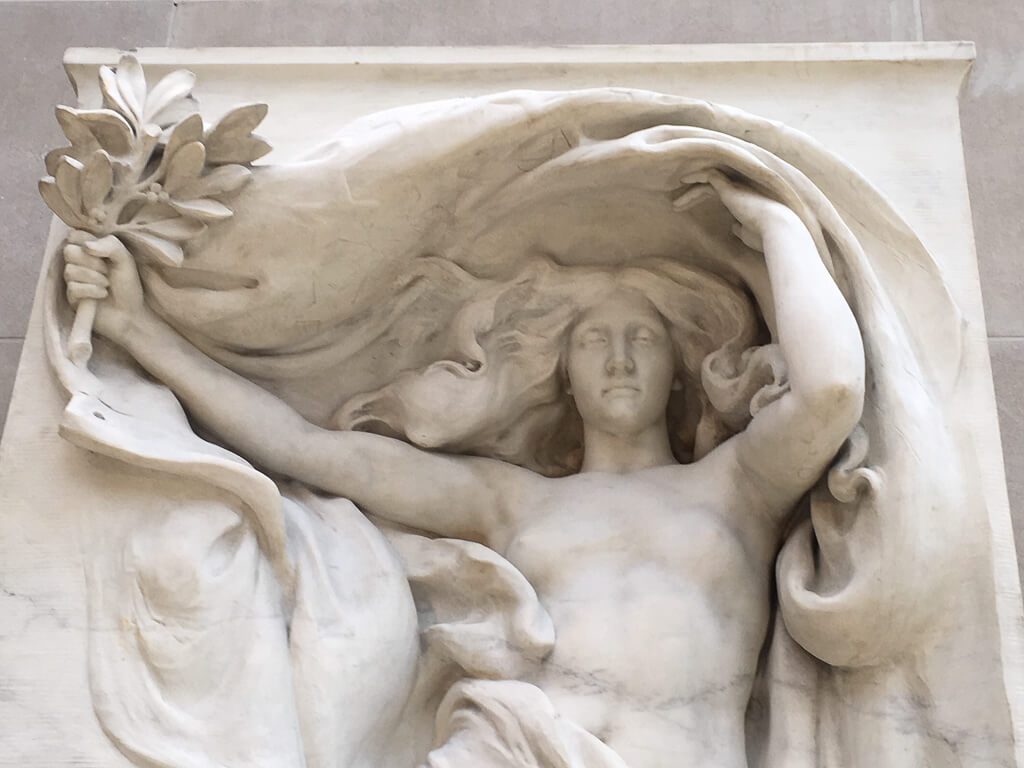 Back in New York and unable to find employment, she and her mother returned to their upstate home and took menial jobs selling kitchen utensils door-to-door to support themselves in their little, rented apartment.
It was at about this time that Audrey began to act strangely and suffer from paranoia. Audrey wrote long convoluted letters to the U.S. government complaining that agents of foreign governments were conspiring to destroy her. At age 31 she attempted to take her own life by swallowing mercury but survived.
By age 40, her behavior had grown so erratic and disturbing that her mother, growing frail herself, petitioned a judge to have Audrey admitted to a local asylum for treatment of the insane. She was admitted to the St. Lawrence State Hospital for the Insane in Ogdensburg in 1931 for treatment of depression and schizophrenia.
Audrey Munson Death and Burial
Miss Manhattan remained at the hospital for 65 years until she died in 1996 at the age of 104. During the 65 years of her internment, she had no visitors, but she was the darling of the ward. The staff is said to have doted on her and listen to her stories.
When Audrey told them that her image was on dozens of the most beautiful monuments in New York City, the staff would smile and agree with the senile old woman who harbored such fantastical illusions. Little did they know it was all true.
Audrey Munson's grave was modest.  She was buried without a headstone in a family plot in New Haven, Connecticut. In 2016 her family gave her a stone just for her.
Can't get enough of New York City? You'll love these posts:
Learn even more about New York City, its monuments and landmarks in these handy guides.
Where have you seen other Audrey Munson statues?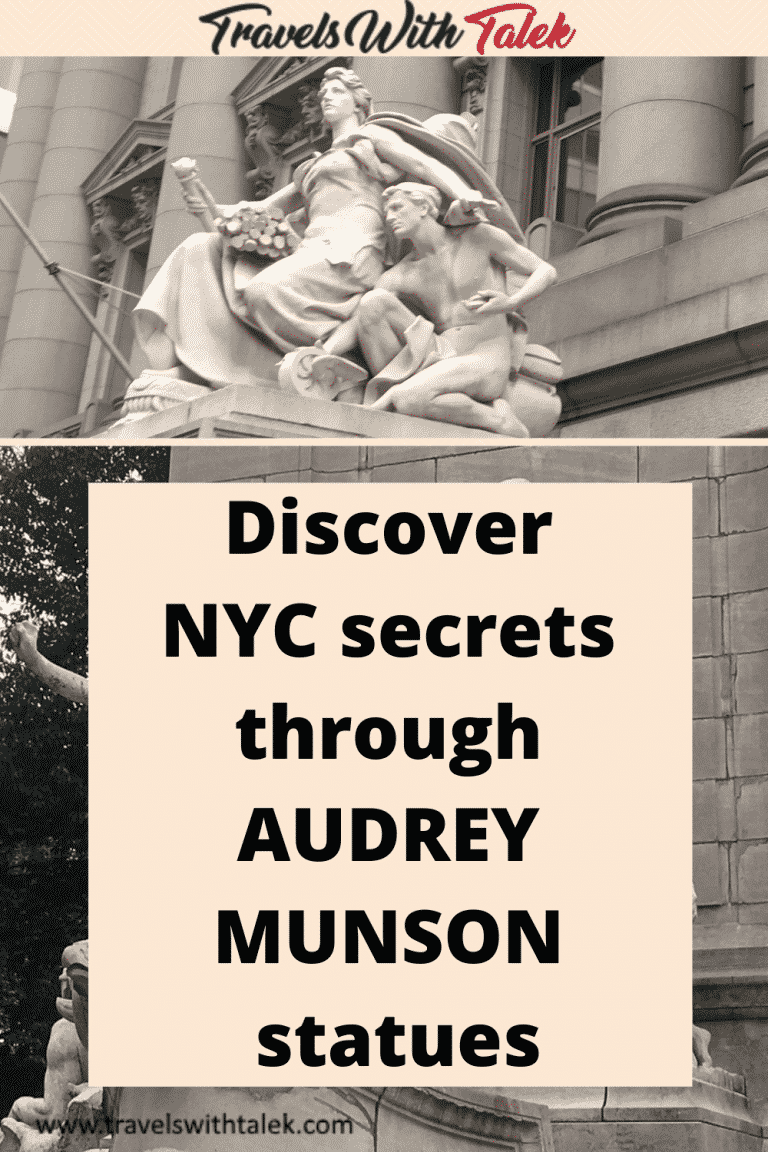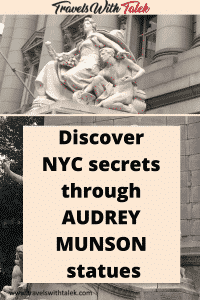 BTW, if you are getting ready for your trip, make sure to take advantage of these useful, money-saving links to book your trip:
I personally use, and can recommend, all the companies listed here and elsewhere on my blog. By booking through these sites, the small commission we earn – at no cost to you – helps us maintain this site so we can continue to offer our readers valuable travel tips and advice.