Updated September  1, 2021
Growing up in New York City I always wanted to work at the World Trade Center. I wanted to be a part of what I imagined was this international business community that thrived in those imposing towers.
I got my first job there right out of school. I was ecstatic. The first thing I did was buy a plastic briefcase for $9.99 at one of those "going out of business" discount stores that stood outside the Chambers street subway station. It broke a few days later. I couldn't afford a replacement so I stapled it together.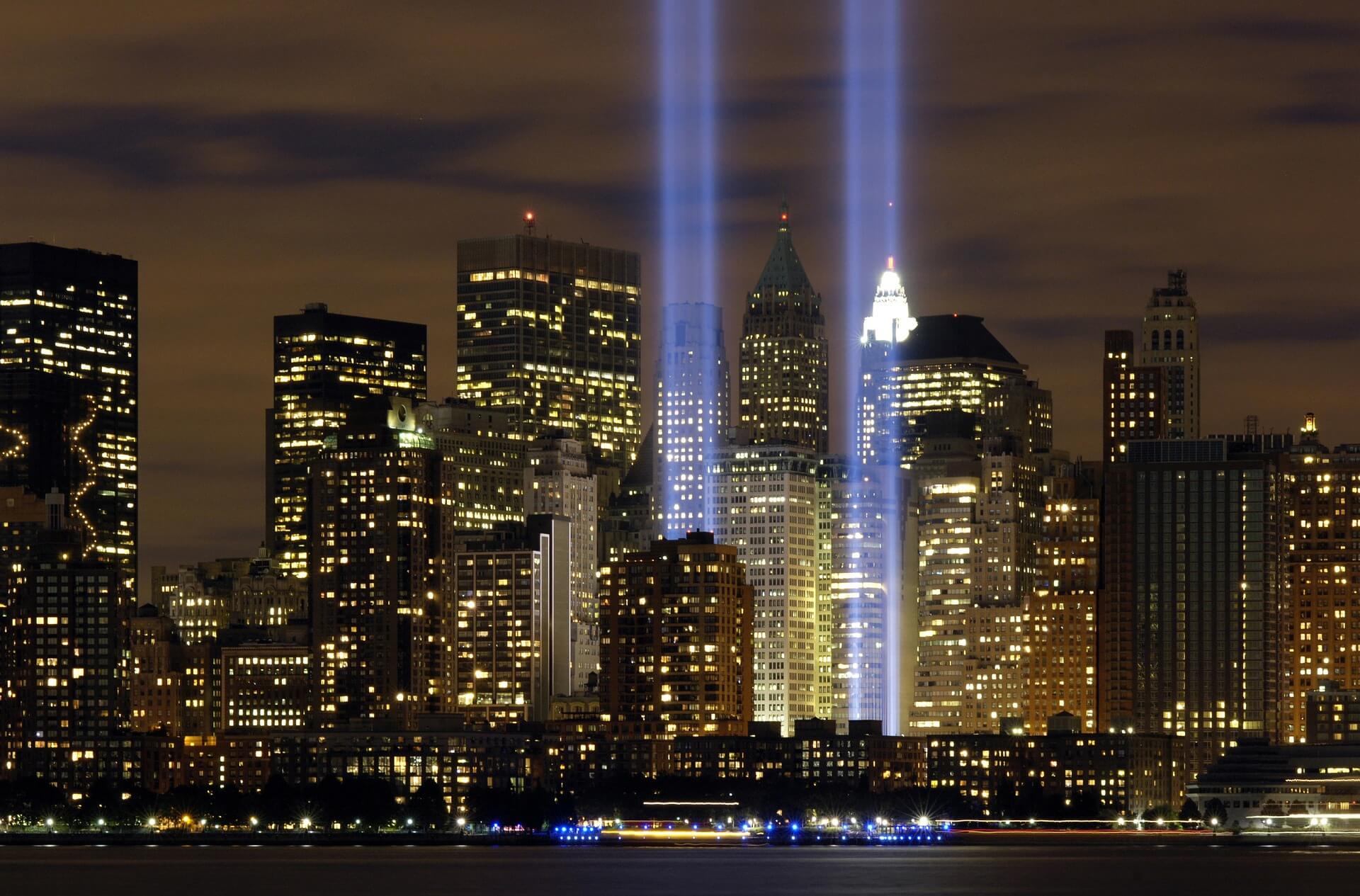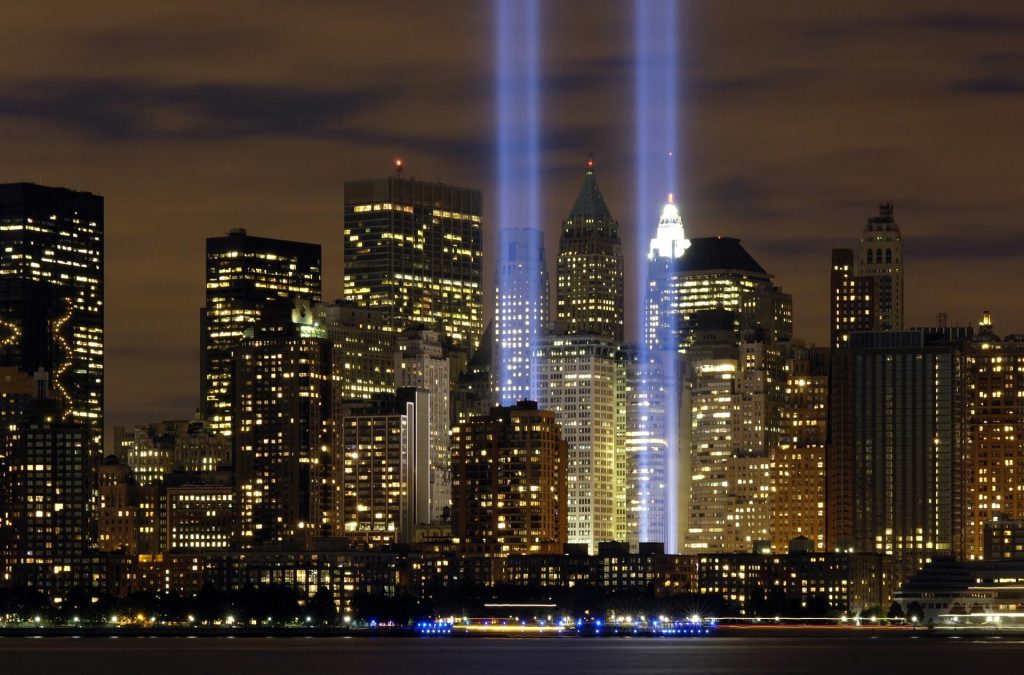 I loved working in the Twin Towers. I loved walking into the plaza with the huge bronze globe in the center between the two towers. I loved entering the massive lobby and getting into the elevators that were so big and fast they were almost an amusement ride. I still remember the bar at Windows on the World on the 106th floor, the security guard by the elevators who always said good morning, cashing my paycheck at the Citibank in the lobby.
When I heard about the 9/11 Memorial and Museum I didn't think I could ever visit it. People told me that although emotionally overwhelming, it was a consolation to see how respectfully that day is presented. Still, I hesitated.
THE BIRTH OF THE TWIN TOWERS
When I was a kid I heard they were building something called the World Trade Center, a complex dedicated to international trade. There were to be two towers in lower Manhattan taller than anything that had ever been built before. I became fascinated with these "tallest-ever-built" towers. I would sneak into the construction site, lean my back on one of the towers and look up to see if I could see the top of the tower. I couldn't. From that perspective, the tower appeared to stretch into infinity.
I worked in Suite 1717 on the 17th floor of the North Tower. At lunch-time I wandered the underground malls. There was a pretty store that sold fragrant soaps and perfumed body creams. I still remember the free samples that made you smell nice all day. There were so many places to have lunch. You could eat inside at the food court – they had a great BBQ place – or buy something and eat it outside at the plaza.
After two years I moved on but the memories of working at the World Trade Center stayed with me.
On the morning of 9/11/2001 I was on a business trip. I was walking toward the breakfast room in my hotel when a colleague stopped me on the stairs to say a plane had crashed into one of the towers of the World Trade Center. Of course, I thought it was a small plane whose pilot probably had a heart attack. Everyone thought the same. We rushed to the TV and saw a second plane hit the other tower. That's when we knew it was no accident.
PASSING INTO HISTORY
Throughout that morning we dutifully attended our meetings but we were just going through the motions. A woman came in to tell us one of the towers had collapsed. Nobody believed her. Back at the television we saw she was right. We witnessed both towers collapsing. We saw terrorized people running through the narrow streets in the whirling dark dust.  It was like a scene from a science fiction movie. And then the aftermath. I remember thinking "I saw the towers being born and now I'm watching them die." THEY WEREN'T SUPPOSED TO LAST JUST 28 YEARS!! Alone in my room that night I cried in anger and grief over the injustice, the people, the towers.
I struggled with the sadness for some time. Finally, about 18 months after that sad day I began to think about it less and less. After several years I rarely thought about that bright, cloudless Tuesday morning. Time really does heal.
THE COMFORT OF THE MEMORIAL AND MUSEUM
The 9/11 Memorial opened in 2011 and the Museum in 2014 in downtown Manhattan. Whenever I was in the area I would circle the periphery warily but never entered. Soon I began to feel guilty for NOT going, like I was not honoring the victims. I eventually talked myself into visiting but with enormous apprehension.
The wall with the names and pictures of the victims was devastating  for me. Those names…those faces…so familiar to me. I knew these people well although I had never met them. I went to school with people named Wong, Hernandez, Pecorelli, Holohan and Rosenzweig. I dated people named Tobin and Gutierrez. My colleagues in the North Tower were named Yee, Kumar, Aboud and O'Neill. What were their thoughts on that Tuesday morning as they prepared for work? These were my fellow "New Yawkers" with families and errands to run. Ordinary people who suddenly found themselves in extraordinary circumstances. People with hopes, plans, loves and dreams left forever unfulfilled.
I know some people still refuse to go to the museum. I understand. Although all aspects of that day are covered with dignity and compassion, it is still difficult and counter intuitive to deliberately expose yourself to a situation you know will be painful. It is very much an individual decision that you can address only when you feel ready. Nevertheless, I'm glad I did go. I really do feel that I somehow honored the victims and for that little sliver of comfort, I am grateful.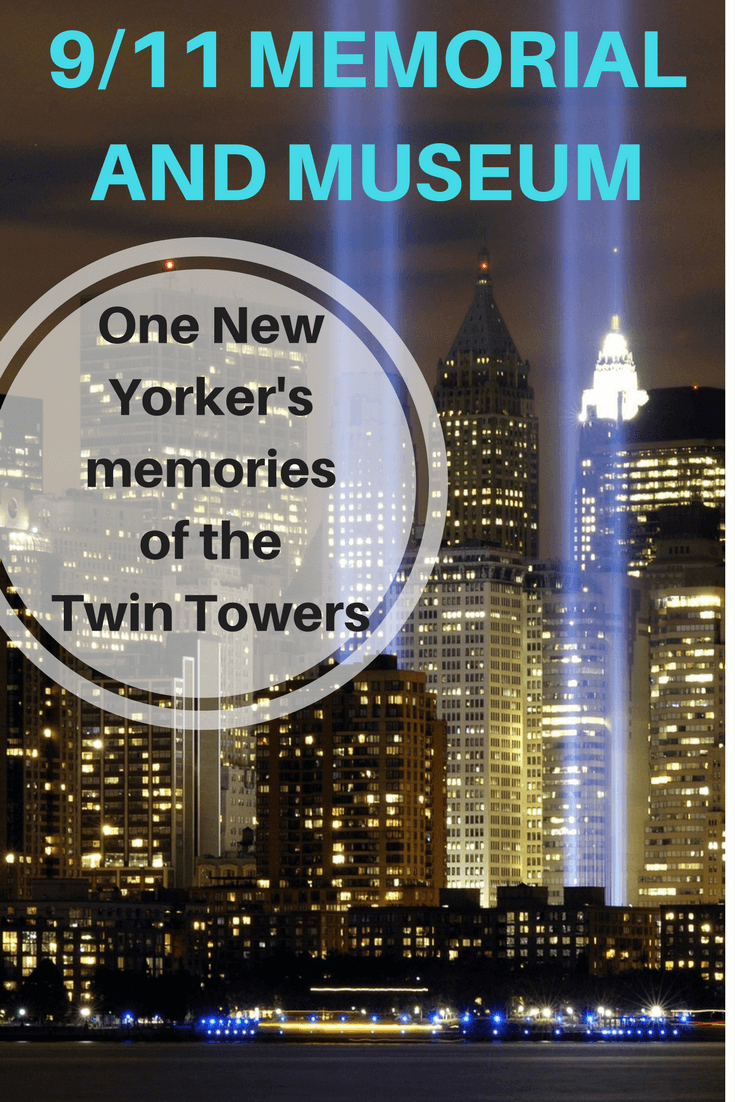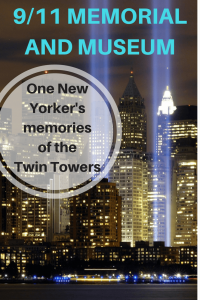 Want to learn more about the 9/11 Memorial and Museum and the Twin Towers?
BTW, if you are getting ready for your trip, make sure to take advantage of these useful, money-saving links to book your trip:
I personally use, and can recommend, all the companies listed here and elsewhere on my blog. By booking through these sites, the small commission we earn – at no cost to you – helps us maintain this site so we can continue to offer our readers valuable travel tips and advice.