Updated January 7, 2020
The best places to see in Asturias are those that showcase the region's culture, nature and cuisine. Officially known as The Principality of Asturias, the region is not the first choice when people go to Spain. Visitors to Spain tend to concentrate on the classics; Madrid and Barcelona, and justifiably so; they're great cities and among the most beautiful cities in Spain. But there are other lesser known areas with amazing natural beauty, history, and regional cuisine.  The Principality of Asturias, a small province in northern Spain is one such place; Spain's underrated province.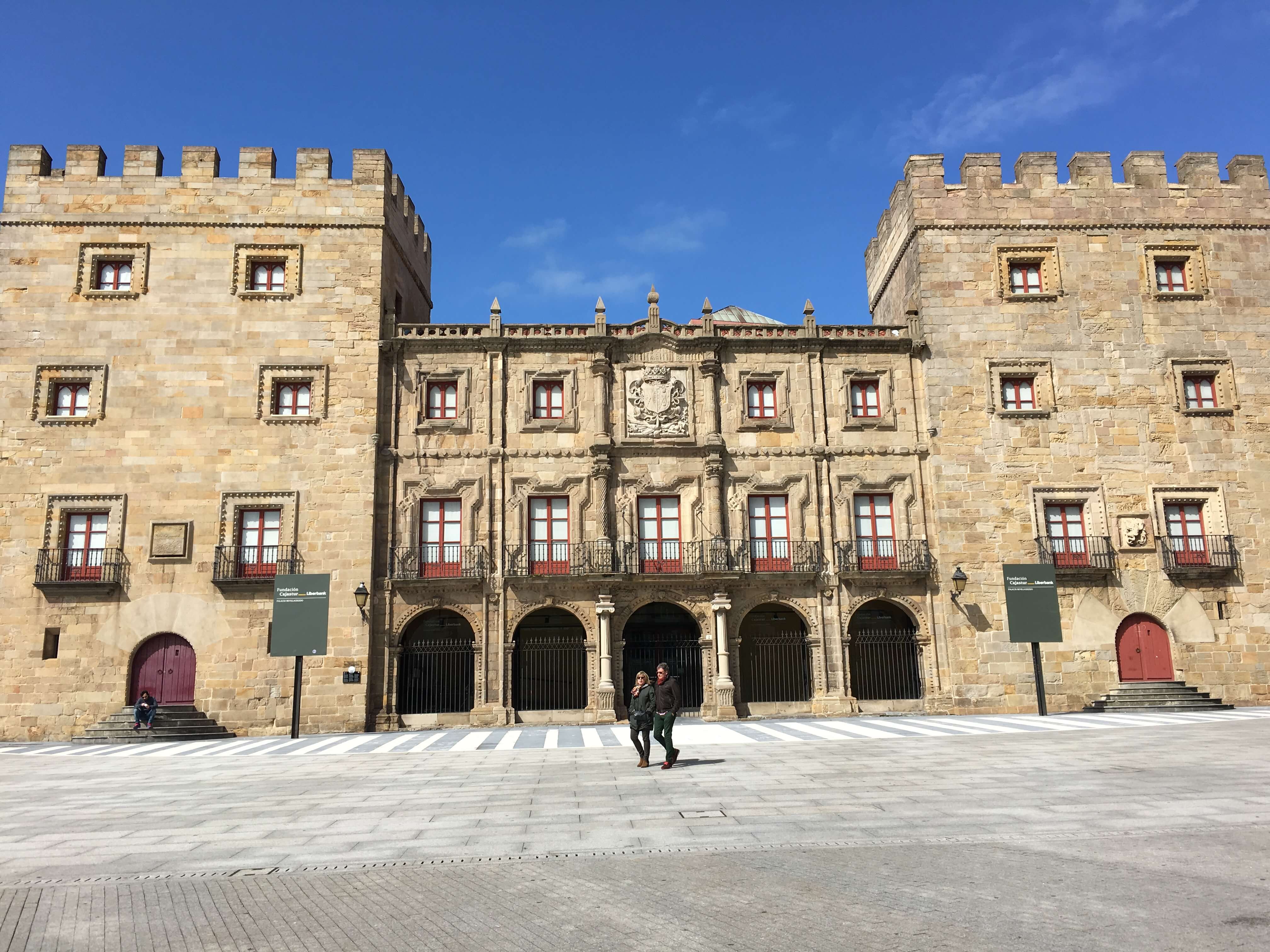 Best Places to see in Asturias
GIJON

 
A common way to enter Asturias is from Gijon, the major port facing the Bay of Biscay Sea in northern Asturias, Spain.  The city is ringed by a beautiful beach dotted with seafood restaurants.  Although Gijon is a great introduction to Asturias,  the jewel in the crown awaits, Oviedo, the capital of the Principality of Asturias.
OVIEDO
Oviedo has a reputation as the fun capital of Asturias and it did not disappoint.  One expects the traditional Spanish town with the massive cathedral in the central plaza surrounded by medieval monasteries, convents, churches and winding cobblestone streets.  Yes, there's that, along with riveting museums and art galleries. What one does not expect is the atmosphere of party central that exists in this city.
There are three main sections of the city reserved for extreme revelry, each more fun than the next. Cider Street has great regional cuisine and cider is served from bottles held up to four feet away from the glass. Tapas Street has a myriad of counter service bars offering killer tapas. The more upscale North Street offers gastronomic works of art at surprisingly reasonable prices.  Local musicians wander in and out of these restaurants performing and encouraging the patrons to join in the revelry. Add to that some of the best wine in all of Spain and the end result is the Spanish version of a rip-roaring good time. Sometimes the patrons follow the musicians out to their next stop to continue the fun. It's quite unique and one of the best places to experience in Asturias!
See where to experience the Spanish version of a rip-roaring good time.
Click To Tweet
[iframe src="https://www.youtube.com/embed/UeJ49VD9djg?rel=0″ width="720″ height="615″]
[iframe src="https://www.youtube.com/embed/A8-0xPVa7gA?rel=0″ width="720″ height="615″]
[iframe src="https://www.youtube.com/embed/w57HlumnjPw?rel=0″ width="720″ height="615″]
PICOS DE EUROPA NATIONAL PARK
The majestic Picos de Europa National Park spans 3 provinces; The Principality of Asturias, Cantabria and Castile and  Leon and is one of the best places to see in Asturias.  Created in 1928, it was awarded UNESCO biosphere status in 2003.  The park has various protected animal species including bear, various goat species and Iberian Wolf. The scenery is stunning with soaring, snow-capped mountains and streams cascading into the lush valleys.
As can be expected, this area is a hiker's paradise. Especially spectacular is the challenging Cares River trail hike. The area also offers other outdoor adventure activities like white-water rafting, canoeing, and canyoning.
CANGAS DE ONIS
Cangas de Onis is a small town nestled in the foothills of Picos de Europe National Park in the Principality of Asturias. Two sights distinguish this mountain town. One is the Roman Bridge, a second century AD structure still in use today.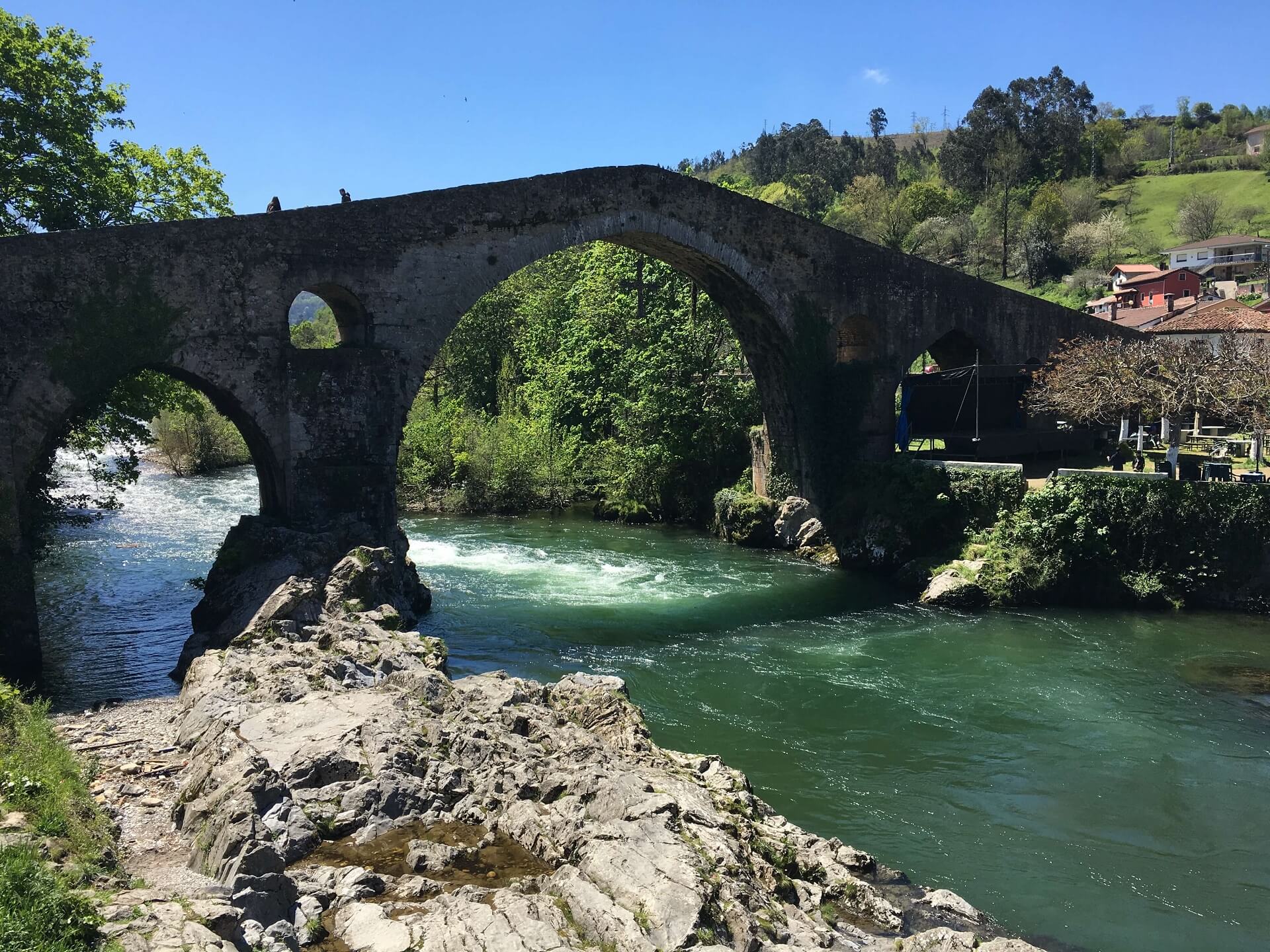 The other interesting sight is a unique statue dedicated to the Asturian emigrant.  The Principality of Asturias, along with other provinces of northern Spain, was the source of waves of emigrants that traveled to the Americas mostly in the 19th and early 20th centuries.  Many Latin Americans; Cubans, Mexican, Peruvians, Colombians and Venezuelans trace their ancestry to this area and many travel to Asturias to search for their roots or merely feel a connection to their roots.
This spunky traveler with his little suitcase, eyes fixed on the future in "Las Americas" symbolizes the hope and intrepid confidence of the New World.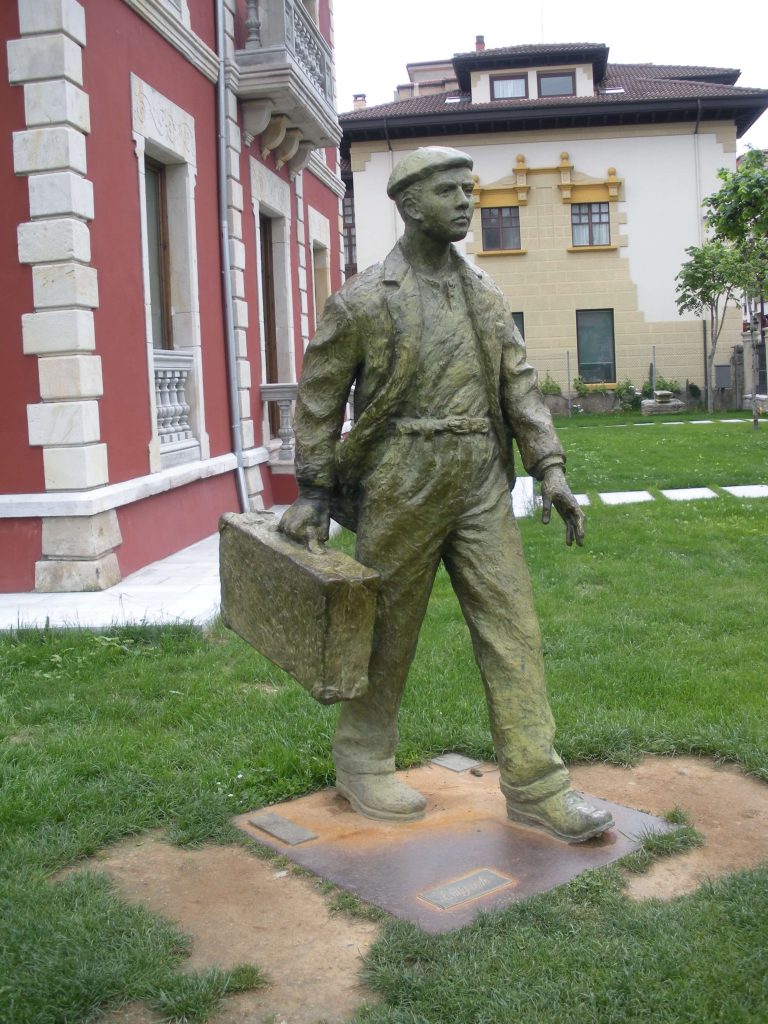 Cangas de Onis has a statue and a small museum dedicated to the history of Asturian emigrants.
COLOMBRES
The most important location for the study of Asturian and Spanish emigration to the Americas is the Fundación Archivo de Indianos, Museo de la Emigracion in Colombres, Asturias in northern Spain.  It is a cultural foundation for the gathering, organizing and study of Asturian emigration in the 19th and 20th Centuries.
Want to know more about Asturias?
Check out these posts.
A two week itinerary for Asturias
Best places to visit in Asturias and Galicia, Spain
Exploring Family heritage in Asturias, Spain
8 Epic off-the-beaten-track adventures in Spain
What do you think are the best places to see in Asturias?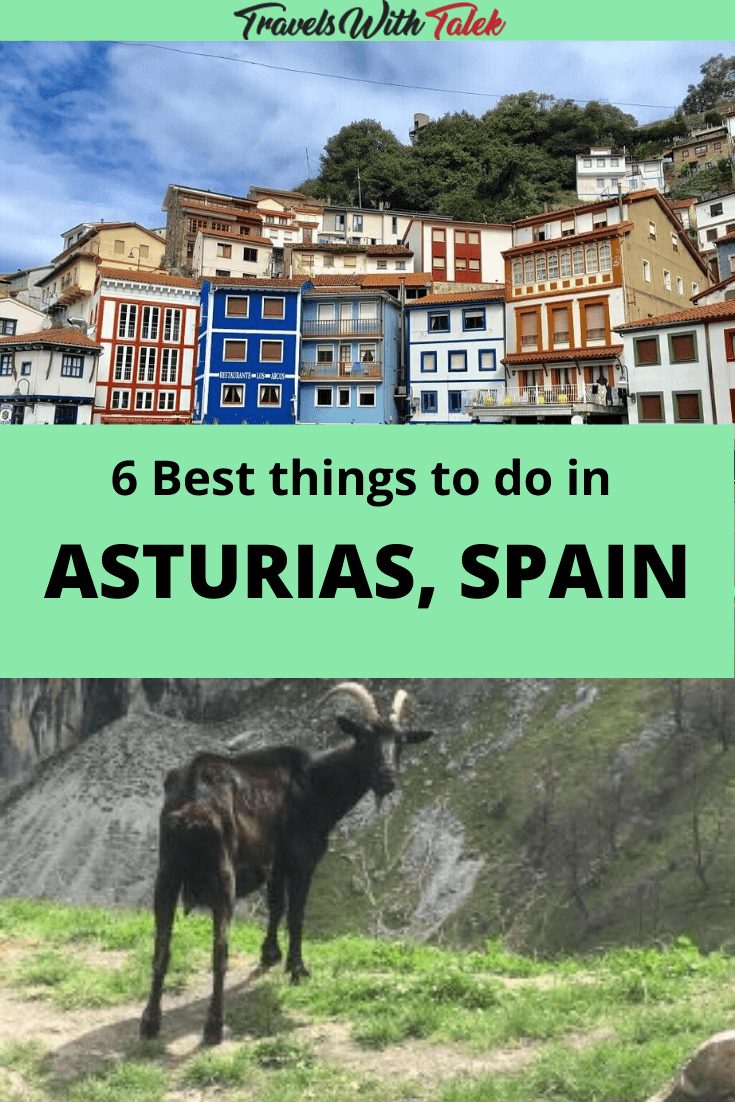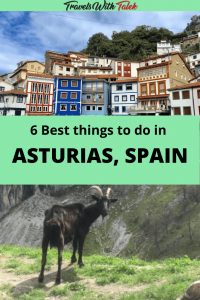 BTW, if you are getting ready for your trip, make sure to take advantage of these useful, money-saving links to book your trip:
I personally use, and can recommend, all the companies listed here and elsewhere on my blog. By booking through these sites, the small commission we earn – at no cost to you – helps us maintain this site so we can continue to offer our readers valuable travel tips and advice.