Updated January 3, 2020
If you've made up your mind to go to Buenos Aires, congratulations on a great decision. If you're still debating whether to go or not, debate no longer, go! Spend a perfect three days in Buenos Aires. Here is a Buenos Aires travel blog full of tips and advice that will help you save time and money as you explore this exciting city.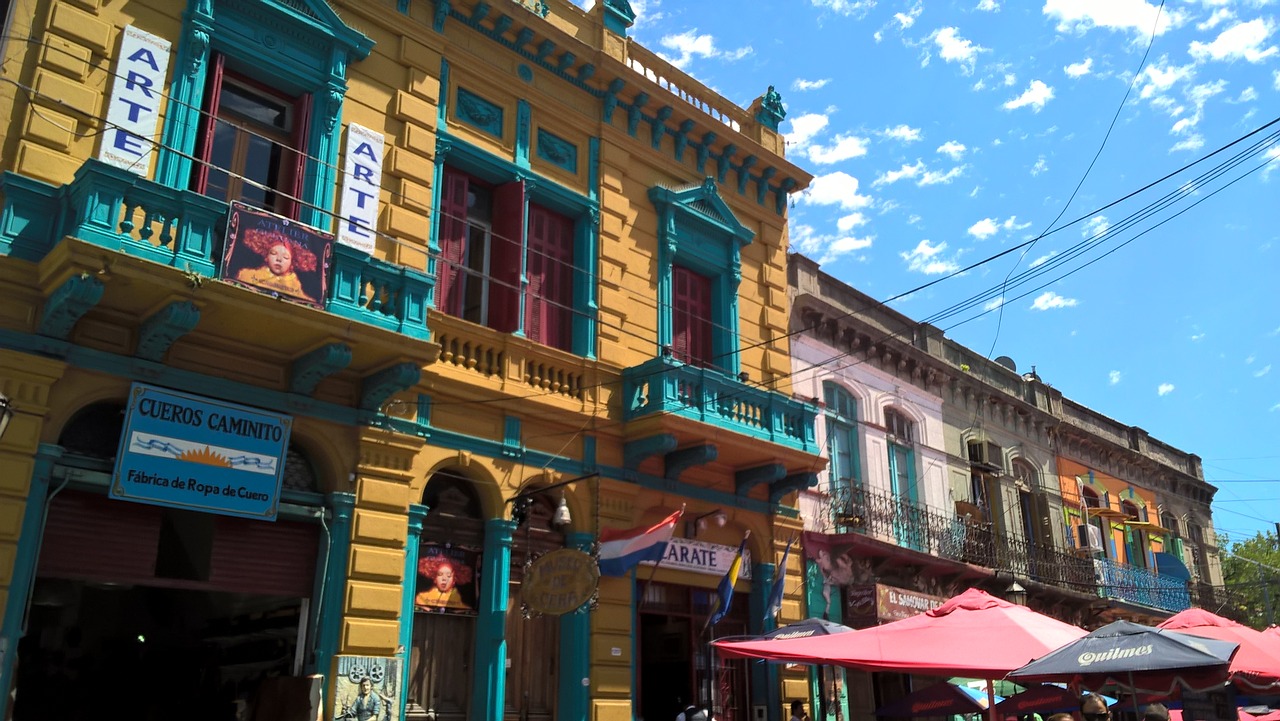 3 Days in Buenos Aires: Tips for Arriving in Buenos Aires
If you are arriving at the Ezieza International airport, you can buy a pre-paid taxi ride to downtown Buenos Aires – everyone calls the city, BA – at the taxi kiosk in the center of the airport. The cost is the equivalent of about US$45.00. Alternatively, you can buy bus tickets at the Tienda Leon bus counter for about US$17.50. The bus takes about 50 minutes and will leave you in downtown BA from where you can either take a taxi or the subway/metro which is called the "subte" short for subterranean.
Buenos Aires Travel Blog: Money Tips and Advice
In most countries I am aware of, the exchange rate received from ATMs are usually the most competitive. Not so in Argentina. We were surprised to see the exchange rate from an ATM to be quite poor. This triggered a search for the best exchange rates for three days in Buenos Aires. The Casas de Cambio or, exchange houses, you find in the city seem to be the best option for exchanging currency, but they can be crowded with waiting times over an hour.  The nicer Casas de Cambio are in upscale shopping malls.  The best Casa de Cambio we found was in the Galerias Pacifico mall on Florida Street. Here there is only a short wait in pleasant, safe surroundings with respectable exchange rates.
Here is a fact that might surprise first-timers; not all banks change money. One bank that does is the Banco de la Nacion which reportedly has good rates. Another option, although not recommended, is the arbolitos or, "little trees." These are the people that line Florida street whispering offers to exchange currency or green, hence the name little trees. Their rates are better, and people do use them, but a little voice inside you should yell, "no good can come of this."
Many establishments do not accept credit cards so keep that in mind when you exchange funds. Some establishments will accept cards but at a highly unfavorable rate. The difference between a charge on a credit card and the same charge in cash can be surprisingly wide. The reason for merchants' credit card aversion is the added tax they must pay for this transaction. US dollars are readily accepted in most places. Paying in a strong currency like US dollars will get you the best price, just make sure you understand and agree to the rate BEFORE enacting a transaction. This may take a little negotiation but it is worth it.
Getting around in Buenos Aires
Taxis are plentiful and inexpensive. Before you decide to take a taxi, get a map and familiarize yourself with the principal routes of the city. This way you will know if the taxi driver is taking you in the wrong direction just to overcharge you. If that is the case, just complain and point to where you want to go on the map.
Tips and advice for making the most of your trip to Buenos Aires, Argentina
Click To Tweet
The underground transit system is efficient and easy to learn. It will take you most places worth going. The best way to travel by metro is with a "SUBE" card. This is a credit card sized blue card you purchase at any kiosk in the city for AR$25 or about US$1.40. The average subway ride within the city is about AR$8 or virtually free.
Buenos Aires Travel Blog for neighborhoods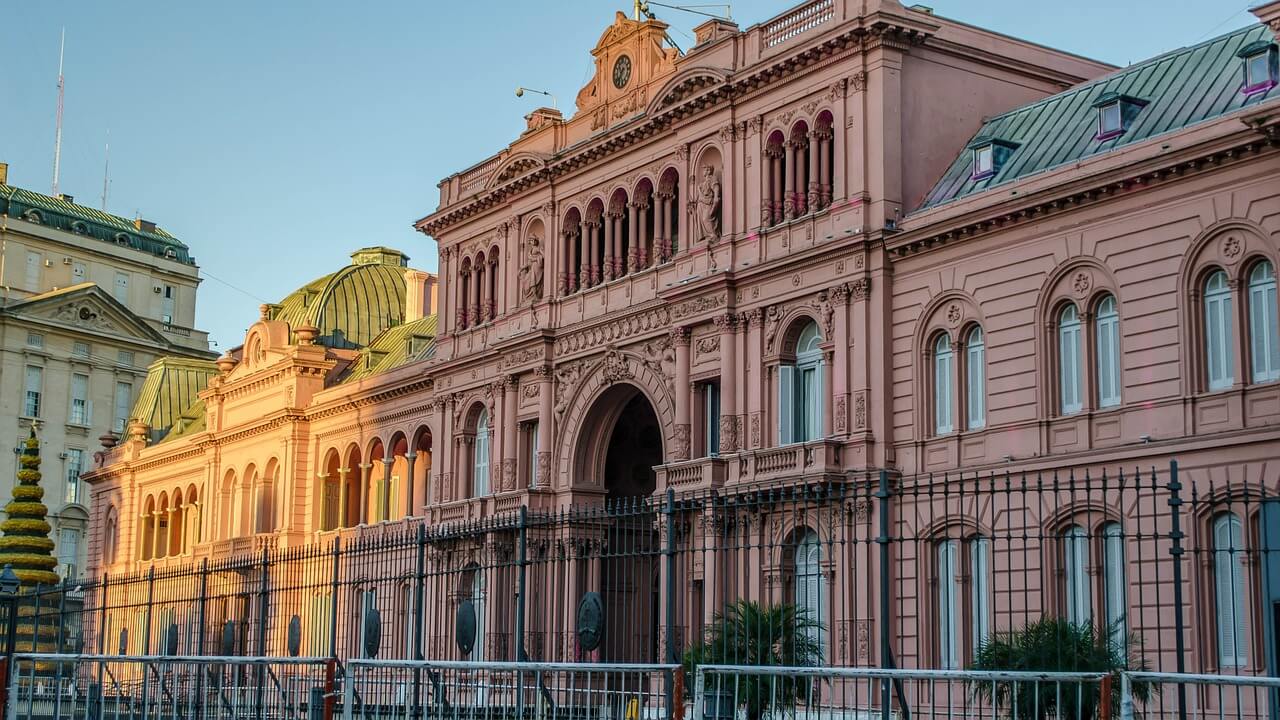 Three days in Buenos Aires are best enjoyed on foot. Pick a neighborhood and walk it; savor its restaurants and cafes, admire its architecture and absorb its atmosphere. Each area has something special to offer.  Here are some of the most interesting neighborhoods to visit.
Plaza del Mayo
This is the political and historical heart of the city. It is here where you find the seat of the government, Casa Rosada or pink house, so named because of its color created when construction materials were mixed with oxblood. It is from this balcony that Evita Peron gave her famous speeches as First Lady of Argentina. The tours of Casa Rosada, weekends only, are worth it to see the inside of this interesting and historical structure.
Also, on the Plaza is the Metropolitan Cathedral famous as the parish of the current Pope, Francis. Nearby is the Cabildo, the former City Hall from where Argentina declared its right to independence from Spain, and the great, white obelisk built in celebration when independence was achieved. As of this writing, the square was undergoing renovations, but it is still worth visiting.
From Plaza de Mayo walk down Avenida de Mayo towards Plaza de Congreso and see a typically Argentine site; Café Tortoni. Established in 1858, Café Tortoni is a landmark and the epitome of the Buenos Aires café/Tango venue. The vibe is European café. They serve meals and popular artists perform throughout the week.
Insider Tip: Make sure to check the event schedule for times if you want to see a show. Also on Avenida de Mayo is Palacio Barolo, an awesome and very strange building modeled after Dante's Inferno. The view from the top is amazing.
For some unknown reason, cafes in Argentina engage in the bizarre practice of posing wax figures of famous people sitting and having a drink in the café. And for some even more unfathomable reason, I seem to be compelled to photograph myself in the company of these celebrated wax figurines; tourist-tack in the extreme but there you have it.
A note on Tango shows: There are two types; the swanky, highly-polished shows primarily for tourists, and the neighborhood Milonga. Think of the touristy Tango show as being for Buenos Aires what a Broadway show is for New York City or a floor show is for Las Vegas; expensive, impressive, very sui generis to the city. It's the kind of place where you will either walk out singing its praises or saying to yourself, "well, that's two hours I'll never get back."
Milongas are local restaurant/dance venues where people congregate to dance, eat and drink, like a neighborhood bar. Some may be private, most welcome everyone and give tango lessons as well. You find them in every neighborhood. Just ask your concierge or hostess where to locate the local Milonga. Both these venues may be worth experiencing to get another perspective on Argentina culture. It's the perfect way to spend three days in Buenos Aires like a local.
Boca
Boca is the oldest part of BA, a port neighborhood where immigrants congregated before being assimilated into the greater BA. It is Argentina's equivalent of New York City's Lower East Side. It is a colorful neighborhood with houses painted in a multitude of bright colors by the local residents who used left-over paint from the passing ships. In recent years it has become a bit of a tourist trap with overpriced restaurants, tango clubs and stores selling touristy t-shirts. Sill, it is unique to BA and worth seeing if only from the top of a hop-on-hop-off bus. It is recommended to visit Boca in the daytime rather than at night.
San Telmo
A charming neighborhood with cobblestone streets, quirky antique shops and unique little bistros tucked into narrow alleys and sun-splashed plazas. The big draw in San Telmo, however, is the Saturday antique market. The stalls selling every imaginable antique go on seemingly for miles. By all accounts, these are real antiques, some older than the country itself and many stunningly beautiful. Expect to spend quite a bit of time here. If you are into antiques, you won't be able to tear yourself away. If you can only visit one neighborhood during your three days in Buenos Aires, this should be the one!
La Recoleta
This is the upscale neighborhood famous for stately homes and one of the world's most interesting and beautiful cemeteries of the same name.  In fact, La Recoleta Cemetery is so renowned it is considered one of the most important and visited tourist attractions.  One of the biggest draws in La Recoleta is the tomb of Eva Maria Duarte de Peron, otherwise known as EVITA! Eva Peron was an illegitimate child born in an Argentine backwater. At 15 she left home for the big city to pursue an acting career. Shortly thereafter she met and married Juan Peron who would go on to become president of Argentina. Evita herself became very popular with the workers of Argentina electrifying audiences with her fiery speeches from the balcony of La Casa Rosada, the executive mansion and office of the President of Argentina. Many Argentines revered her, granting her an almost goddess status. At 33 she died of cancer. Her grave always has flowers.
Want to learn more about this fascinating woman?  Click here.
Recoleta is also home to the Museo de Bellas Artes or Museum of Fine Arts, with its extensive permanent collection of classic and contemporary art as well as special exhibits by world-class artists.
Palermo
Palermo, named after the capital of Sicily, is the largest neighborhood and is itself divided into smaller neighborhoods such as trendy Soho and Canitas. The area is full of excellent restaurants, boutique shopping, and galleries. The MALBA, Museum of Latin American Art in Buenos Aires is also in Palermo. It houses world-renowned collections from Mexico to Argentina.
Puerto Maduro
As the name implies, Puerto Maduro is the area next to the port of Buenos Aires. This area has recently enjoyed a much-needed facelift. The old warehouses have been transformed into trendy, high-ceiling restaurants and stylish shops.
Buenos Aires travel guide to eating and drinking
The best way to spend three days in Buenos Aires is to eat your way through the city. If you are a meat lover, this is your nirvana. Here you can experience every imaginable cut of meat; all good, perfectly seasoned and reasonably priced. The meats are usually accompanied by salads and potatoes. The other tasty little treat that you must try is an empanada. Empanadas are pastries stuffed with beef, chicken, spinach and/or cheese. They make for a quick bite with a beer, an appetizer or a full meal.
For lunch, a good bet is the "menu of the day" similar to what you see in many European countries. The menu of the day usually consists of an appetizer, main course, dessert and a beverage for a competitive fixed price. Neighborhood restaurants will place a sign outside their door at lunchtime advertising the day's menu and the price. It is a good way to charge your batteries for the rest of the day.
Dinner is eaten late in BA, although not as late as it was some years ago. You will now see restaurants filling up at 8 pm whereas it used to be some places didn't even open for dinner until 10 pm.The old saying that the wine is cheaper than the water in Argentina is true, depending on the wine, of course. Another Argentine saying is, "A meal without wine is breakfast." Click To TweetThe country exports some of the finest Malbec and Sauvignon in the world. Wine is an important part of the culture and you would be hard-pressed to get a bad bottle of wine anywhere in the country.
Three Days in Buenos Aires: Where to stay in Buenos Aires
Airbnb is a great accommodation alternative. BA's wealth of interesting and safe neighborhoods are full of lodging options. If you've never tried an Airbnb, Buenos Aires is a great place to start. Want more motivation? Here is your $40-off incentive for your first stay.
Of course, there are plenty of hotels too, at all price points. Check them out here.
If you want to explore the city in greater depth, check out these Buenos Aires travel blog and local tours. 
Like one of the city's fine Malbecs, Buenos Aires is to be savored.  This city has something for everyone. I hope the tips and advice in this Buenos Aires travel guide will make it easier to navigate this wonderful city.
Don't forget these travel reference books to get the most out of your three days in Buenos Aires.
What city that you have visited surpassed your expectations? How would you spend three days in Buenos Aires?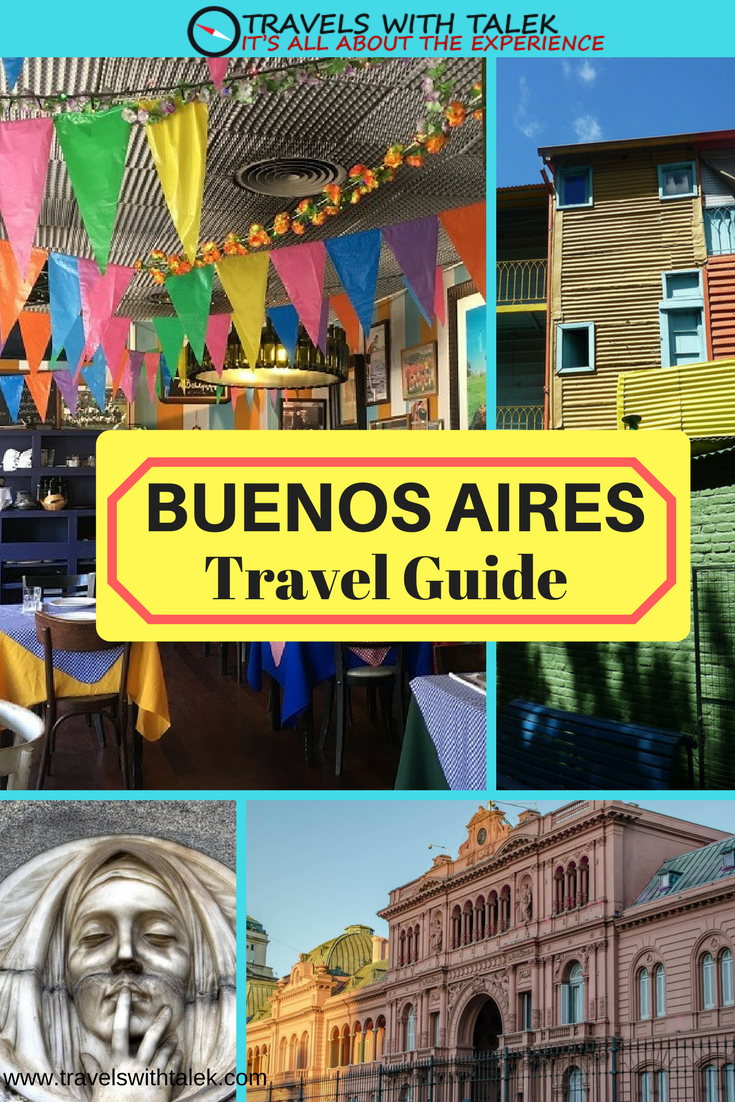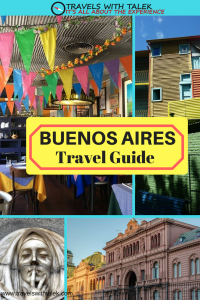 BTW, if you are getting ready for your trip, make sure to take advantage of these useful, money-saving links to book your trip:
I personally use, and can recommend, all the companies listed here and elsewhere on my blog. By booking through these sites, the small commission we earn – at no cost to you – helps us maintain this site so we can continue to offer our readers valuable travel tips and advice.