Sometimes the most outstanding wine regions of the Americas don't get the recognition they deserve.  Here are eleven diverse and interesting regions.  Some are well known and live up to their hype like Napa Valley.  Others have been thriving just below the radar but rapidly gaining reputations as outstanding wine regions. Join travel bloggers who love wine as they explore and share some of their favorite regions.
Nova Scotia, Canada
The Annapolis Valley in Nova Scotia, Canada is one of the coolest climates to grow grapes for wine, and as such produces a distinctive flavor. An hour away from the capital city of Halifax, it's a wonderful place to spend a few days, eating, drinking and enjoying the ocean views. I would stay in the small town of Wolfville, as it is central to most of the wineries and you can even take a double-decker bus to do a wine tour!
Nova Scotia Winery owners developed a signature wine appellation in 2012, a fresh, crisp, still white wine called Tidal Bay. It is a blend of 100% Nova Scotia grown grapes, usually L'Acadie Blanc, Vidal, and Seyval, with smaller amounts of Ortega, New York Muscat, and Riesling. It pairs perfectly with the seafood that is caught right off our shores. The name comes from the influence the sea has over the wineries.
Nova Scotia wine is up and coming in the world and one of the best wine regions of the Americas. In August 2017, Chef Gordon Ramsay started serving Benjamin Bridge's Brut Reserve 2008 at his three-star Michelin restaurant in London.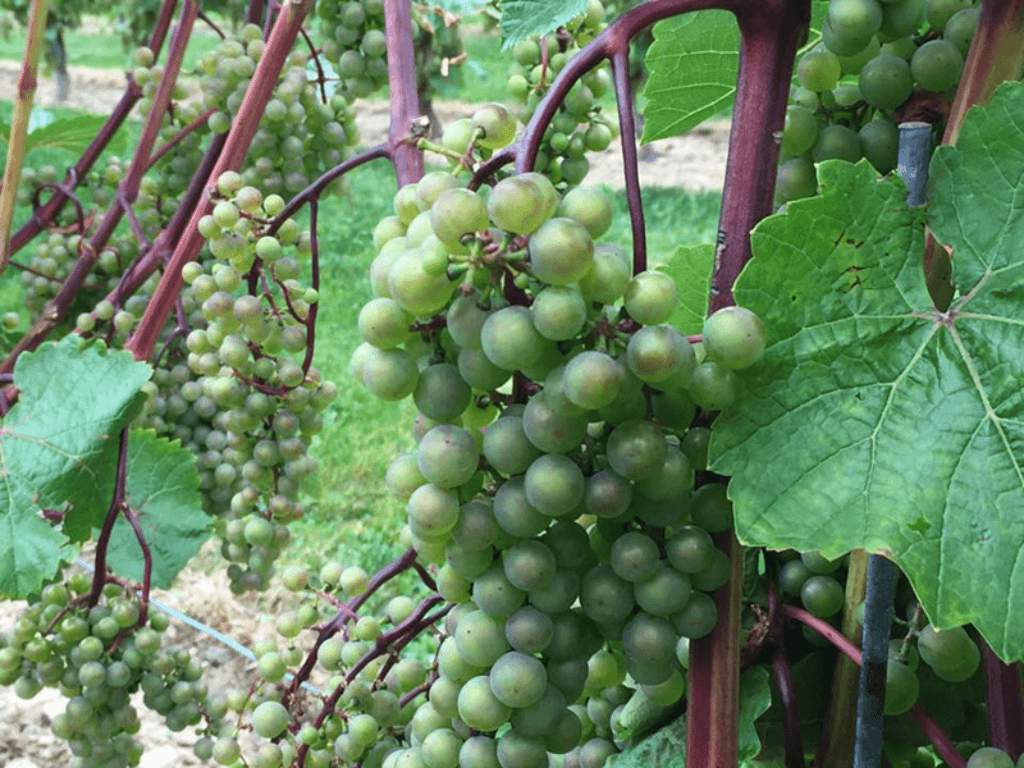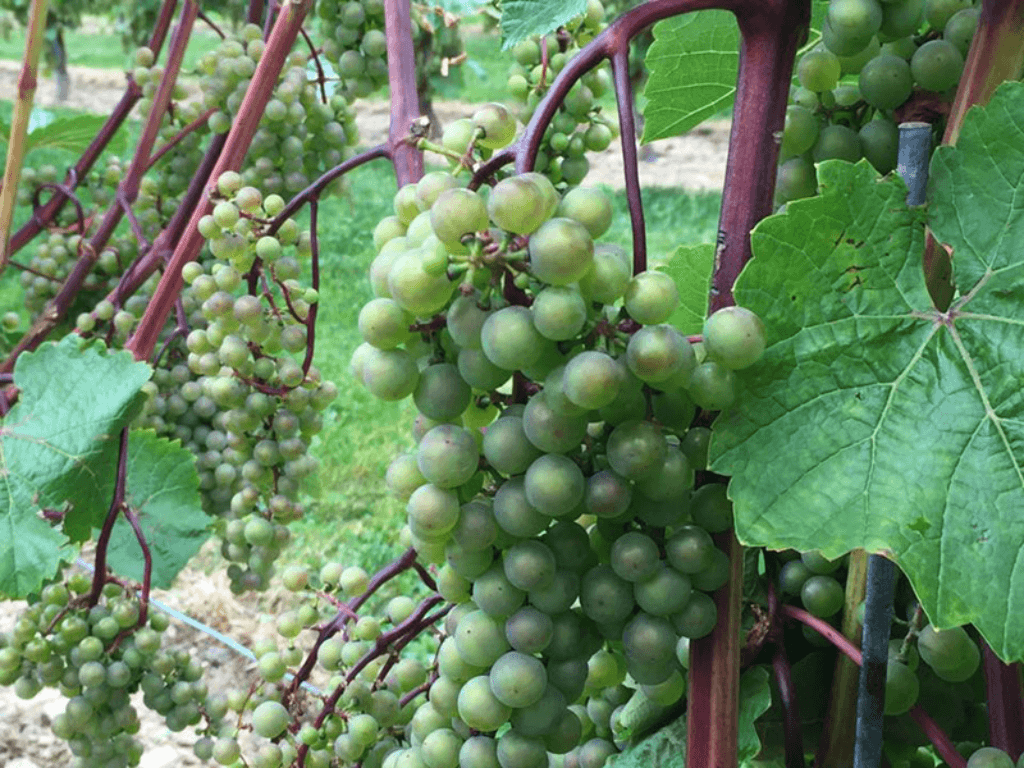 Jenn Neilson at Will Save for Travel
*****
"I cook with wine, sometimes I even add it to the food." ― W.C. Fields
Click To Tweet
Santiago, Chile
Chile is globally known for its exceptional wine, and most of that comes from its amazing Casablanca region of Santiago, one of the top wine regions of the Americas. The Casablanca region is known for its white wine and its stunning wineries and views. Casablanca has multiple wineries in the area that are easily accessible from the center of Santiago! It is about an hour drive from the middle of the city, and a stunning drive at that. Two wineries that I thought were exceptional to visit are Casas Del Bosque and Matetic Vineyards. The tours and tastings here were both exceptional. I highly recommend lunch at Casas Del Bosque, you can't beat their outdoor lunch area, it is absolutely stunning. At Matetic Vineyards, take a while to stare at the views. The winery is in the middle of hills and as far as you can see are the vineyards on the rolling hills. If you are in Santiago, Chile do not miss out on the amazing Casablanca wine region and their amazing white wines.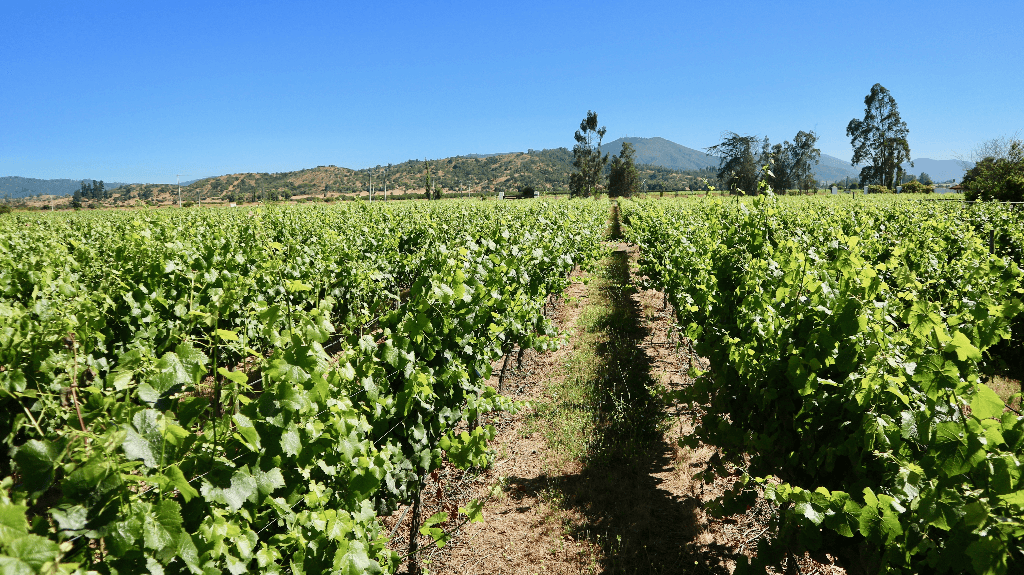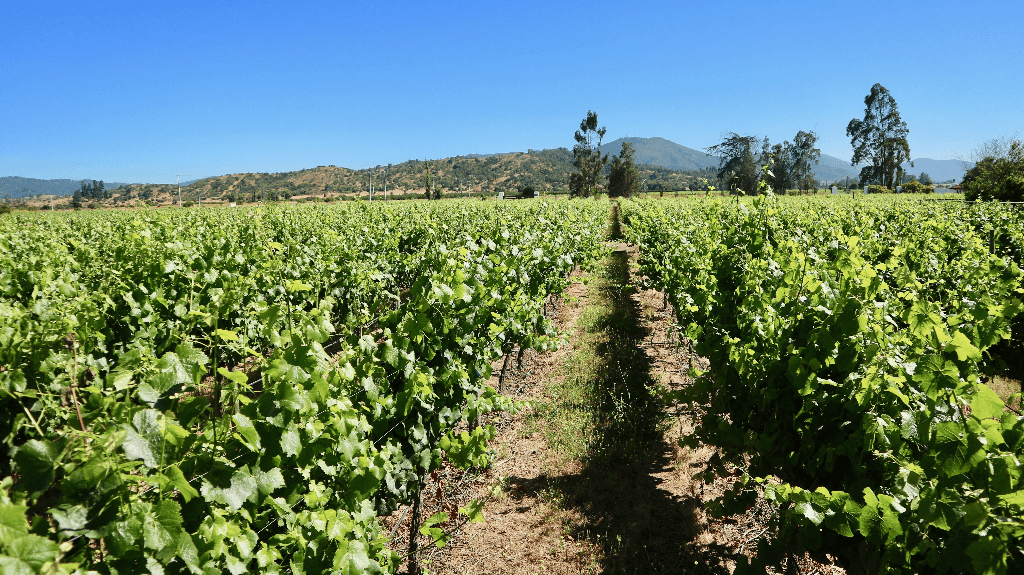 Rachel Shulman at From East to West With RMS
*****
British Columbia, Canada
British Columbia's Okanagan Valley is one of the world's top emerging wine regions, and certainly one of the best wine regions of the Americas, with 172 licensed wineries that consistently place well among the world's best at international wine competitions. The Okanagan Valley, a four-hour drive from Vancouver, stretches over 200 kilometers (125 miles) North and South with deep clear lakes, forests and gorgeous mountain ranges. The valley begins in Vernon and goes all the way south down to Osoyoos near the American border.
The small city of Kelowna is the center of the wine industry, with hundreds of wine-themed events held annually throughout the valley.
You can visit the wineries yourself or by taking a bus, a cycling or even a kayak winery tour in the summer, with many wineries boasting award-winning fresh farm and vineyard to table meals.
Most vines in the Valley are less than 30 years old, with most wineries still run by local families. Despite the relative newness of the vines, wines have matured far beyond the original whites to well-regarded reds like Pinot Noir, Merlot, Cabernet Sauvignon, Malbec and Cabernet Franc as well as award-winning ice wines the region is famous for.
Wineries in the valley range from the stunning architecture of Kelowna's Mission Hill Family Estate, to the quirky Summerhill Pyramid winery (where wine is aged in a four-story replica of the Great Pyramid of Giza) to small, family-owned wineries, each with its own unique style.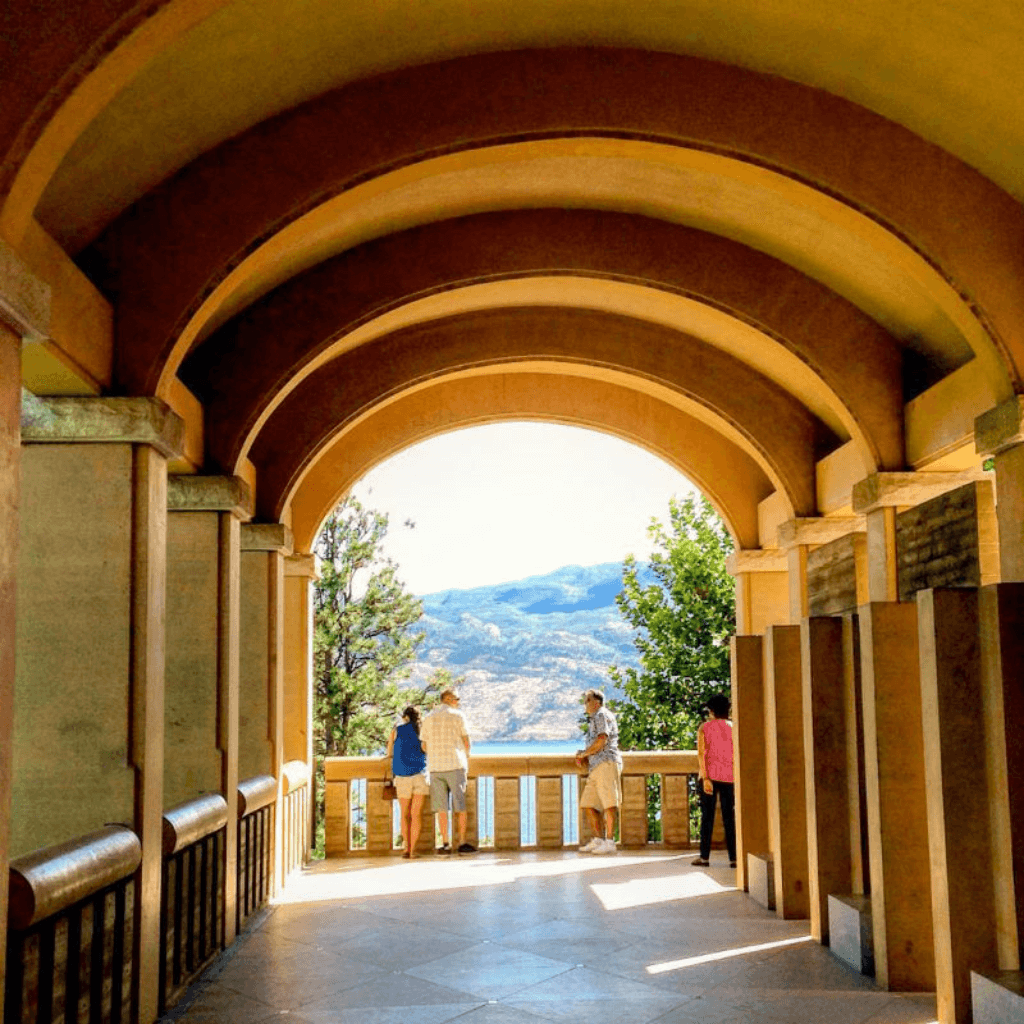 Micki and Charles Kosman at The Barefoot Nomad
*****
"Beer is made by men, wine by God." ― Martin Luther
Click To Tweet
Indiana, United States
Southern Indiana is one of the lesser-known wine regions characterized by the limestone hills. The land is ideal for growing grapes and has allowed a number of wineries to flourish including Oliver Winery in Bloomington, Indiana, the largest winery east of the Mississippi River. Indiana's signature wine grape is Traminette. Similar to a Gewurztraminer, this white wine is semi-sweet and quite floral with hints of rose and jasmine and sometimes spicy notes of nutmeg and black pepper. I'd recommend traveling the Indiana Uplands Trail starting in Bloomington, Indiana to check off 4 of the nine wineries and then head south to New Albany, Indiana to finish off the list.  Southern Indiana might not be so well know yet, but it is on its way to becoming one of the best wine regions of the Americas.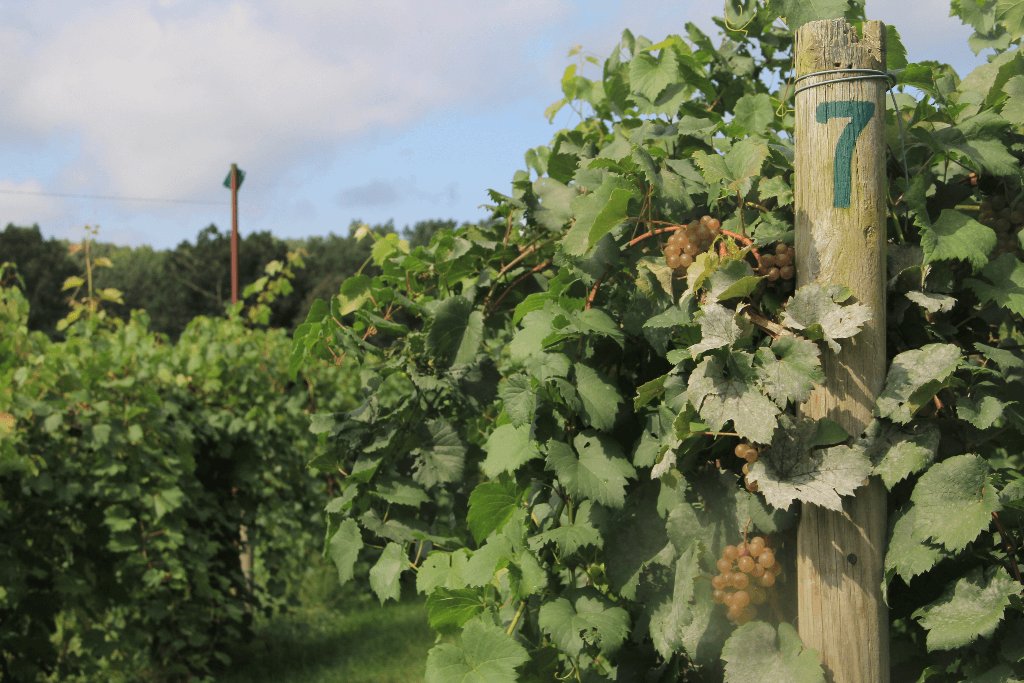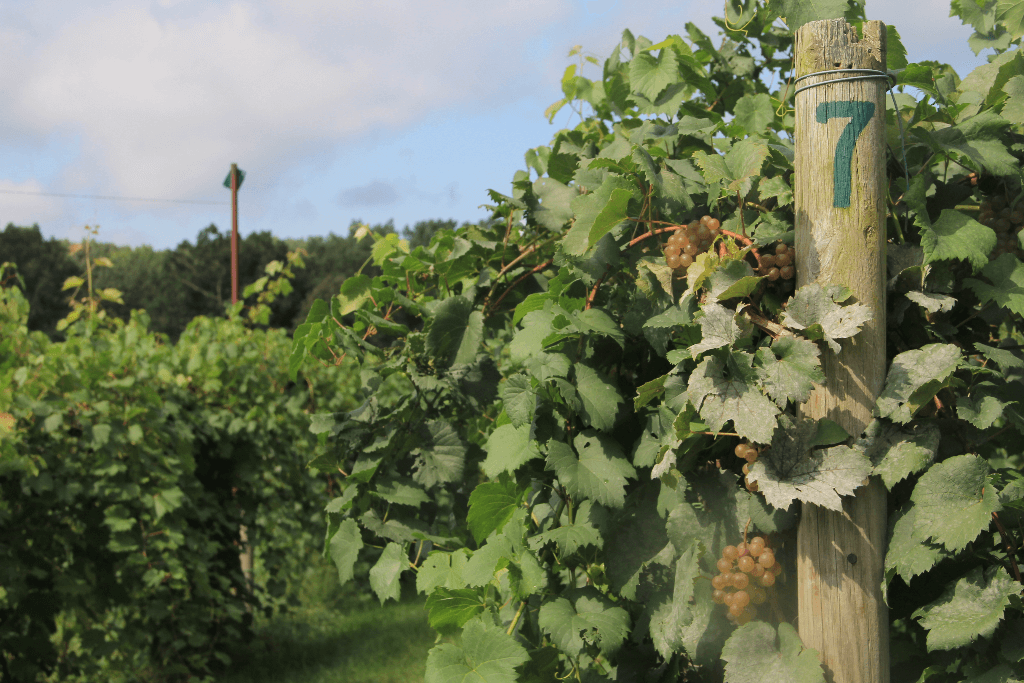 Emily Hines at Em's on the Road
*****
Valle de Guadalupe, Mexico
Valle de Guadalupe is Mexico's finest wine region, located just about 3 hours south of San Diego and just east of Ensenada, one of Baja California's top cruise ports. This makes it a surprisingly easy excursion for Americans to visit, explore and enjoy. Wine tastings are available all year round but harvest festivals in August are especially popular. While the wines here are world-class, it is still a bit of a hidden secret where you'll find unpaved roads and farm animals wandering about.
However, due to its growing popularity, a number of hotels and restaurants are beginning to open here as the region develops economically. This includes Chef Javier Pascencia's 200-acre Finca Altozano eco-luxury resort that includes 15 villas and a 40-room hotel that are all part of a working winery.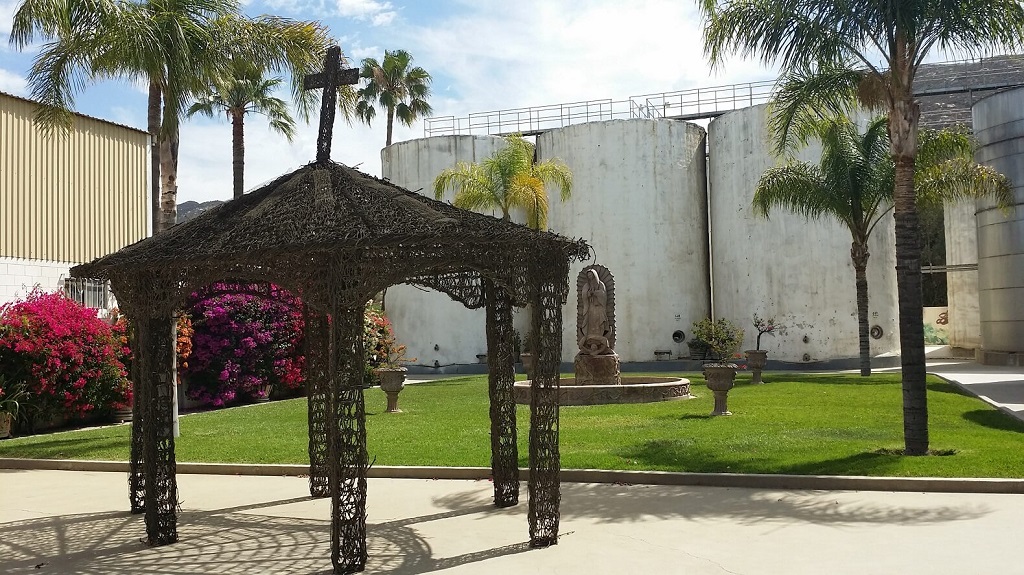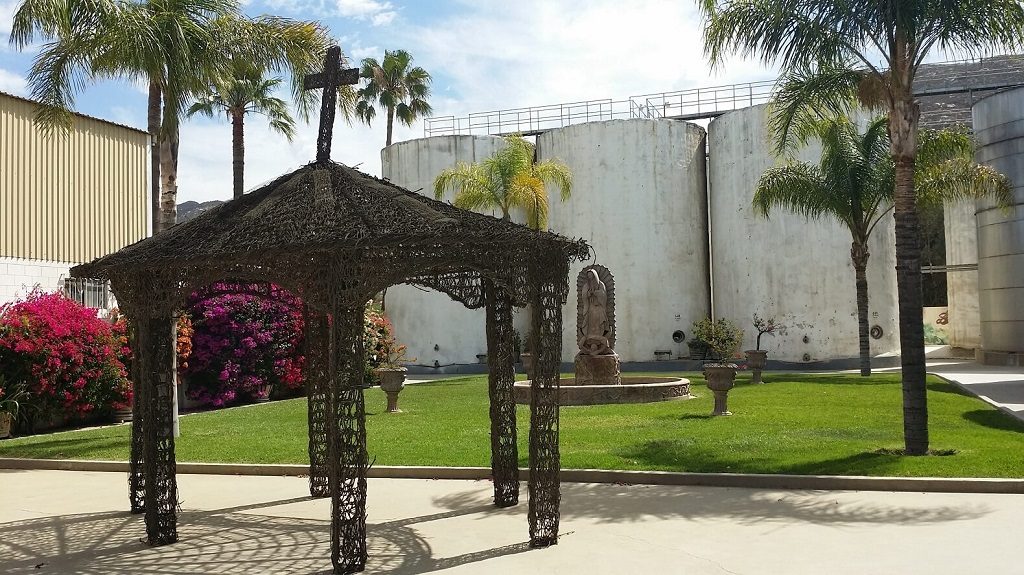 James Hills at ManTripping
*****
"I pray you, do not fall in love with me, for I am falser than vows made in wine." ― William Shakespeare, As You Like It
Click To Tweet
Mendoza, Argentina
Many visitors to Mendoza, Argentina are wine lovers that go with the express purpose of visiting wineries, experiencing tastings and Mendoza's wine culture in general. The wine industry in Argentina is over 500 years old. Careful cultivation has landed Mendoza the title of the 5th largest wine producer and the accompanying award, the 8th Wine City of the World in 2005. Its reputation continues to grow. The city's flagship wine is Malbec, a spunky grape originally imported from France where its second-rate reputation earned the nickname "poor taste." The vines thrived in the Mendoza environment which just happened to be ideal for this particular grape. The vines flourished into what is today one of the most popular wines in the world.
The wineries offer many options for visiting. Among the most popular is to rent a car but there are so many wineries you might want to make the most of your visit with a guide. Bike tours around the wineries have grown in popularity as have horseback-rinding tours. Any winery tour you take will involve sampling. In that case, you may opt for the hop-on-hop-off winery tour. That way if you get a little tipsy from the samplings, you'll be ok.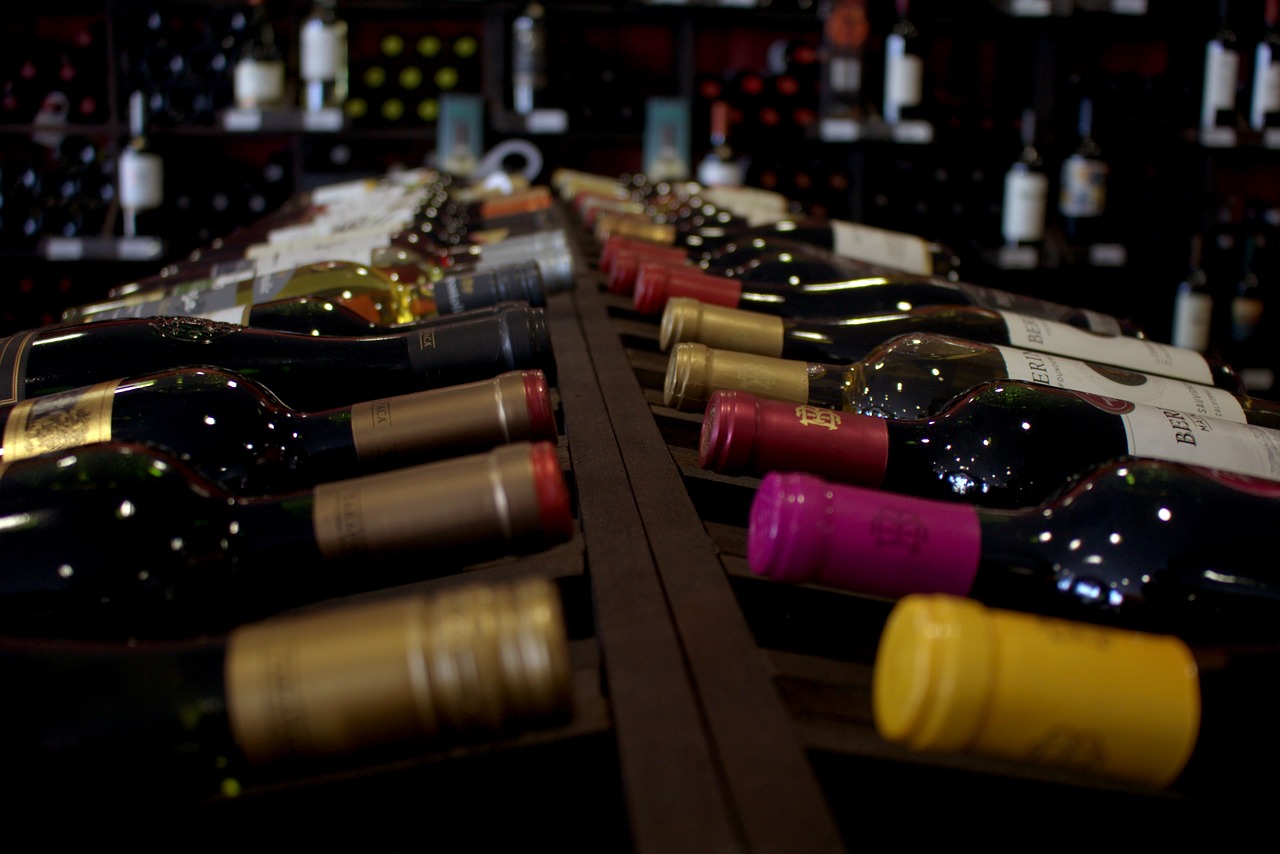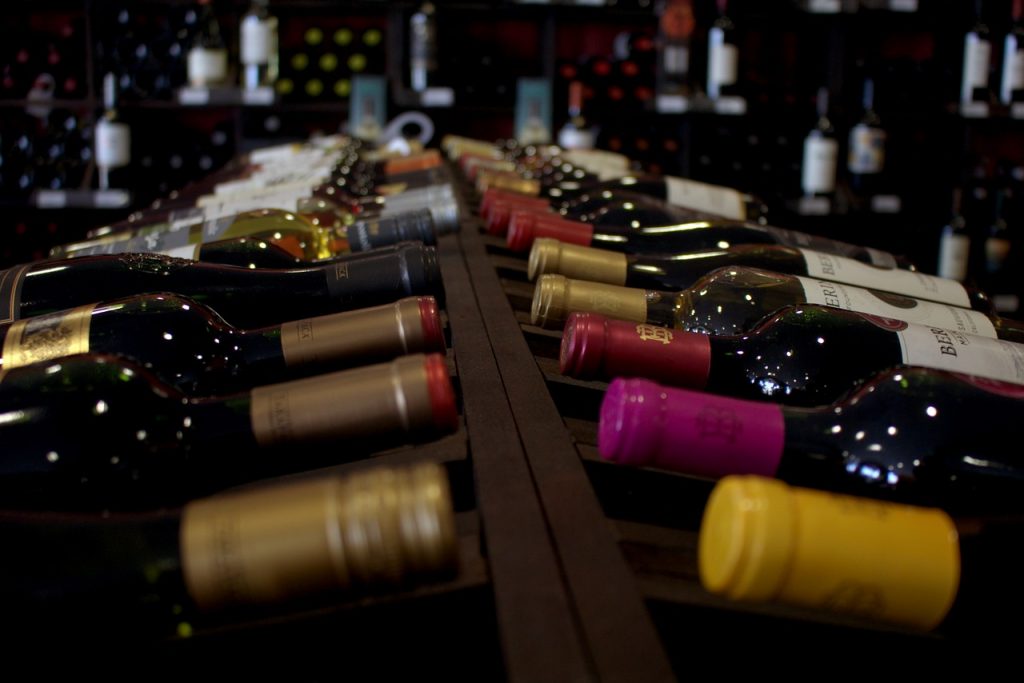 Talek Nantes at Travels with Talek
Learn more about the exciting city of Mendoza, Argentina here.
*****
Northern California, United States
Napa Valley is probably the most well-known wine region in the United States. It is located about an hour north of San Francisco and easily accessible to Northern California visitors. The wine has been produced here since the nineteenth century. After California wines won every category of the Judgment of Paris wine competition in 1976, the region gained international notoriety. Now, 450 wineries in Napa specialize in the production of Cabernet Sauvignon, Chardonnay, Pinot Noir, Merlot, Zinfandel, and others.
Napa wineries are each unique but typically open from about 10 am to 5 pm daily. Some offer simple tastings with some free snacks, others offer tours of their facilities and vineyards, aerial tram rides and even grape stomping. The area is also known for gourmet cuisine available at local restaurants. We were lucky to visit during fall harvest at the peak of grape production. Napa's picturesque valley and small towns really offer something for everyone – even our two and four-year-old boys had a lovely time.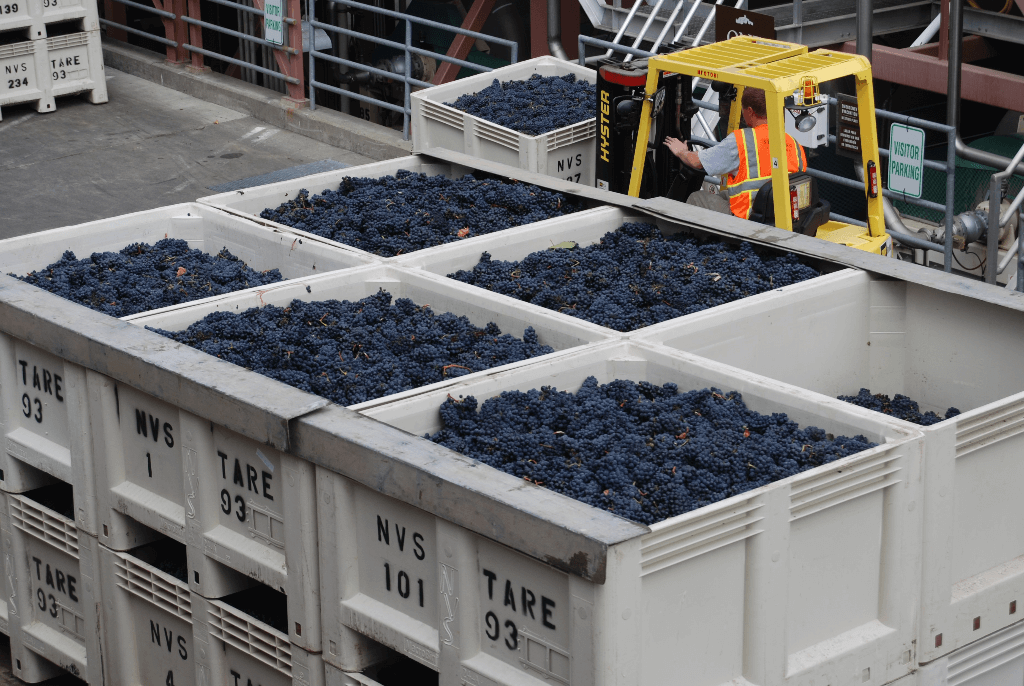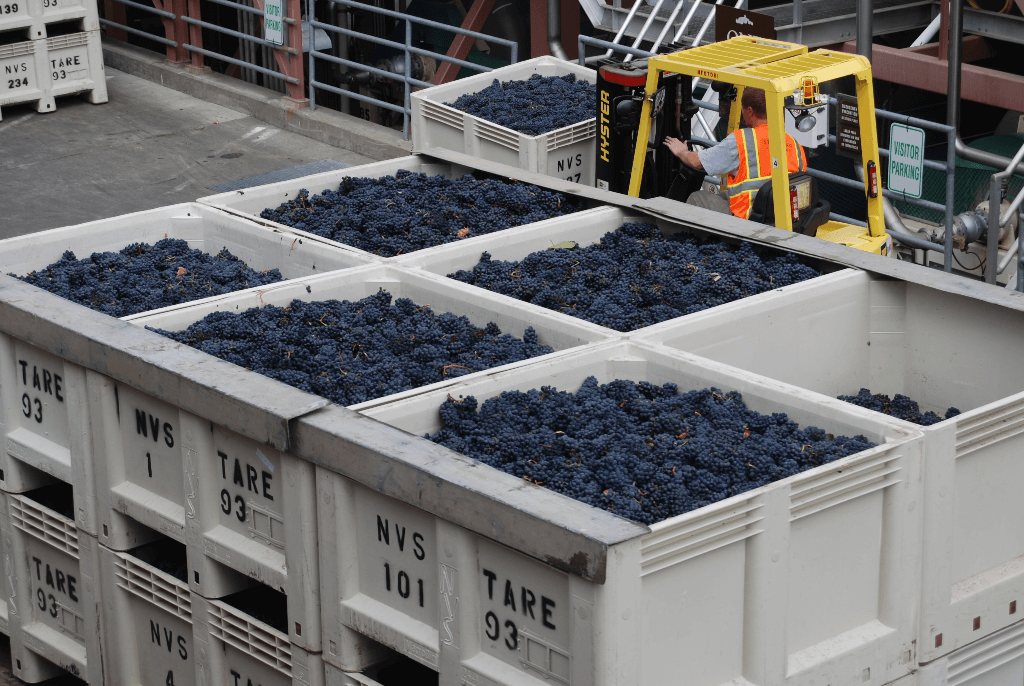 Catherine D'Cruz at We Go With Kids
*****
A Day of Wine Tasting at Livermore Valley Wineries, United States
Less than an hour east of San Francisco and about an hour southeast of world-famous Napa is the lesser known Livermore Valley. Here in gravel soil with a unique east-west orientation that differs from most wine growing regions, Robert Livermore planted the first commercial vines back in the 1840s. A few years later, the Wente and Concannon wineries were the first in California to bottle Chardonnay, Sauvignon Blanc, Petite Sirah, and Cabernet Sauvignon. Today, 80% of California's Chardonnay vines can trace their heritage back to the Livermore Valley. Fun Fact: The Wente Winery was the first winery established in the Livermore Valley back in 1883. Now it is the oldest family-owned, continuously-operated winery in the United States. In addition to Wente and Concannon, these wineries stand out among the 45-some amazing wine producers in the Livermore Valley:
● Nottingham Cellars
● Wood Family Vineyards
● Murrieta's Well
● Mitchell Katz
The Livermore Valley is considered part of California's Central Coast which includes the Paso Robles and Santa Barbara wine regions.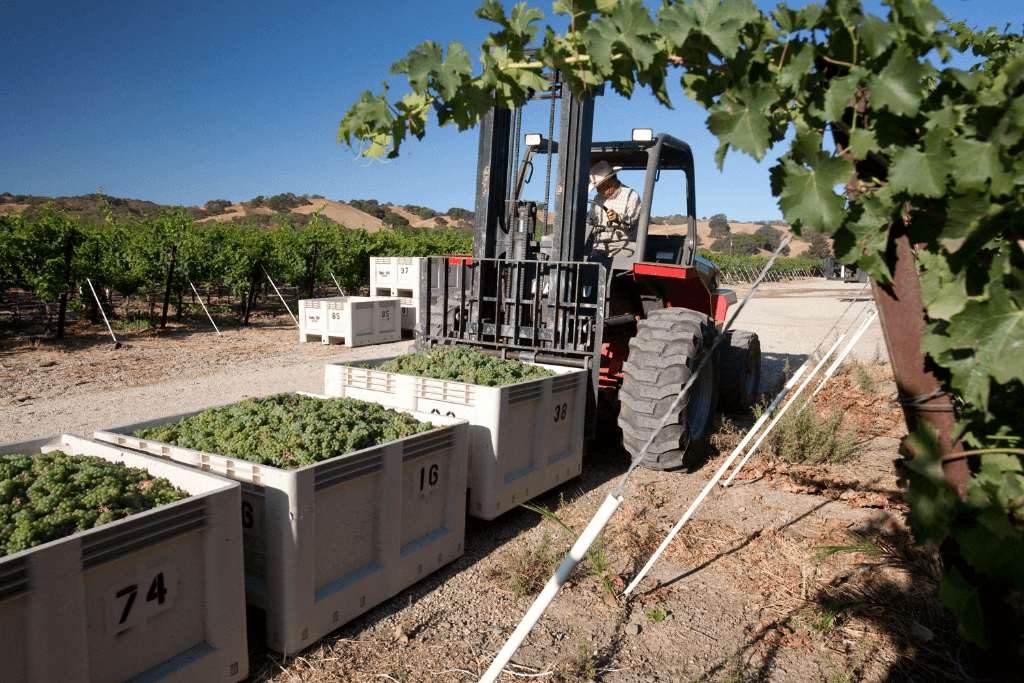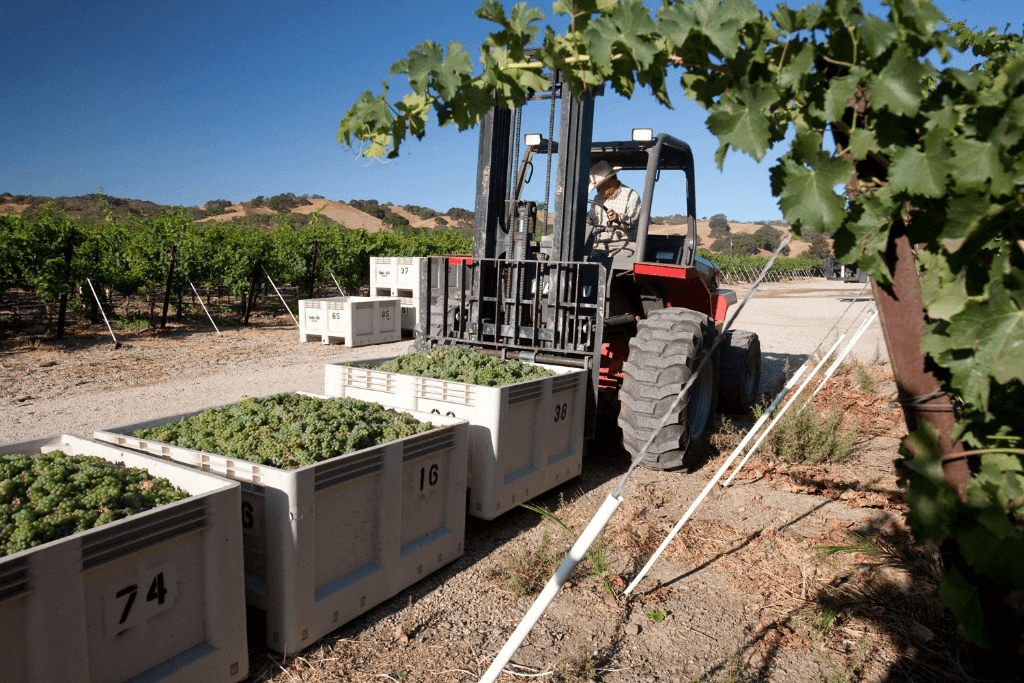 Sage Scott at Everyday Wanderer
*****
Wine Harvest photo credit, Livermore Valley Winegrowers Association
Sonoma Valley Wine, United States
Located in Northern California, lies the Sonoma Valley Wine Region. The area is protected from the ocean climate by the Sonoma Mountains. Not as popular as the nearby Napa Valley but just as beautiful.
In the Sonoma region, there is a great diversity of land which in turn helps create a large diversity of wine. Each sub-AVA specializes in one or more of these wines: Zinfandel, Cabernets, Chardonnays, Merlots, Petite Sirah, Syrah, Pinot Noir and/or Sauvignon Blanc. All are produced in Sonoma. So, a wine for all tastes is here in Sonoma Valley. There is something a lot of people do not know; the Sonoma wine region produces almost twice the amount of wine than Napa Valley. In fact, Sonoma County is the largest wine producing area in Northern California. That's a lot of wine.
Traveling to Sonoma you will find it is a quiet and relaxing atmosphere. The wineries consist of large and small ones. You can visit several of them by just stopping in, however, some of the more private ones you will need an appointment. Plenty of Inns and Airbnb homes surround the area for you to have a lovely wine vacation. You can discover great shopping and delicious restaurants throughout the region.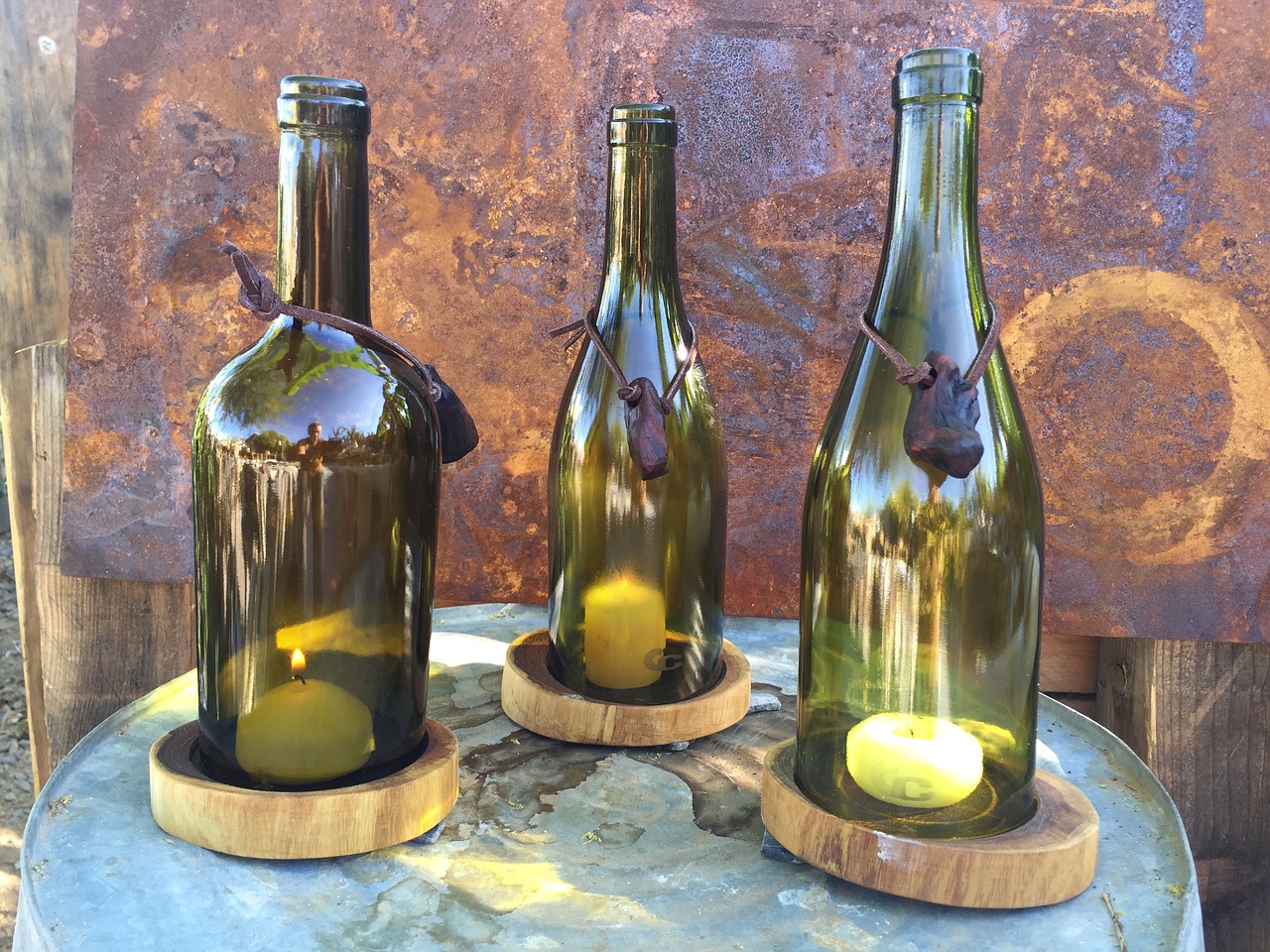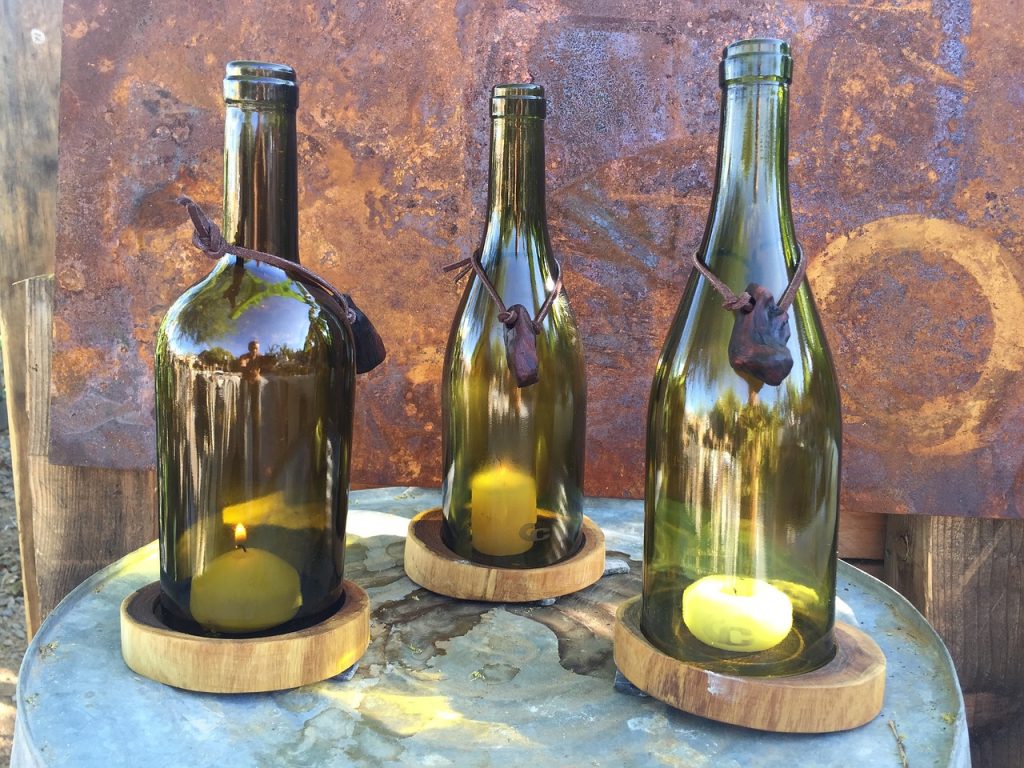 Sherrie at Travel By A Sherrie Affair
*****
Oregon, United States
Oregon's Willamette Valley is home to nearly 500 wineries. The Willamette Valley is known as one of the top producing Pinot Noir areas in the world! With a mild climate year-round, the growing conditions for the wine mimic France's Burgundy region. Surrounded by the Cascade Range and the Coast Range, the Willamette Valley is a short 45-minute drive from Portland. As you drive along highway 99W, Not only is the Willamette Valley known for its delicious wine, but also for the sweeping views. It's impossible to have a bad wine or a bad view while exploring the Willamette Valley.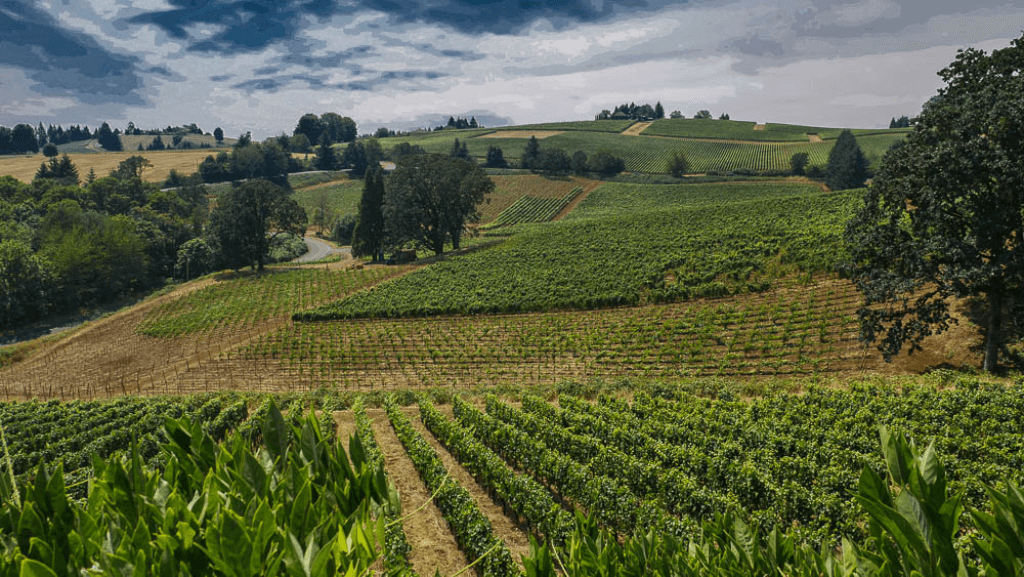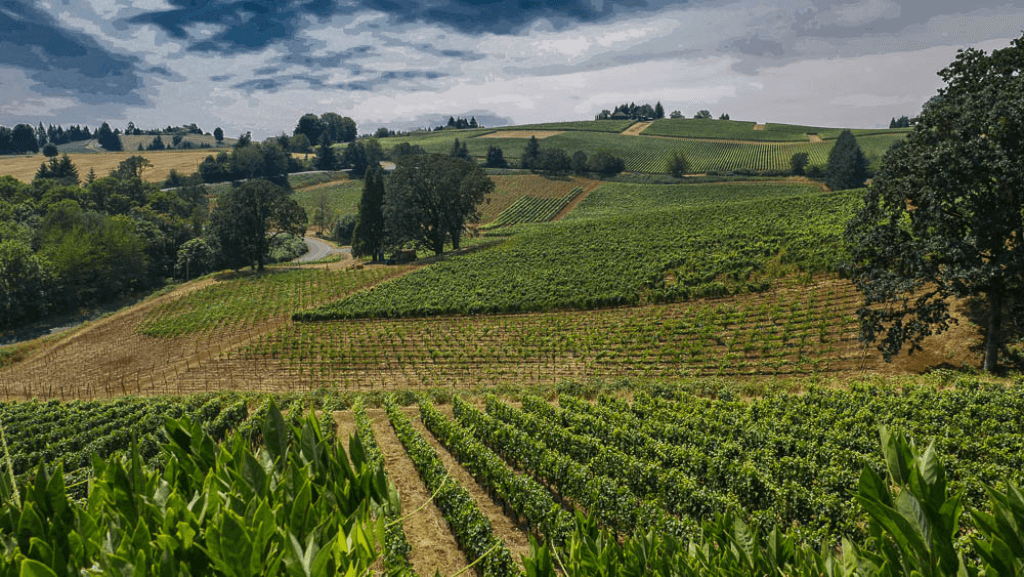 Tarah & Tip at Fit Two Travel
*****
"What wine goes with Captain Crunch?" ― George Carlin
Click To Tweet
Washington State, United States
Walla Walla wine region, in the southeastern corner of Washington State and one of the top wine regions of the Americas, sits in the fertile Columbia Valley and provides excellent agricultural and viticultural conditions. The area is somewhat remote and appears like an oasis in the surrounding desert-like terrain. The secluded location, beautiful scenery, an abundance of exceptional wineries and the small town friendliness of Walla Walla create a Utopian experience for anyone interested in a relaxing and tasty getaway. The area boasts more than 120 wineries and a wide range of varietals including the local specialties of Merlot, Syrah and Cabernet Sauvignon. The charming town of Walla Walla has picturesque tree-lined streets full of tasting rooms, cafes, restaurants, boutiques and art galleries providing a perfect setting to return to after exploring the surrounding vineyards. The best way to get to Walla Walla is by car as you will then be free to visit the many wineries in the region. However, if you prefer to fly in there are direct flights from Seattle and a number of wine tour companies to take you around once you're there.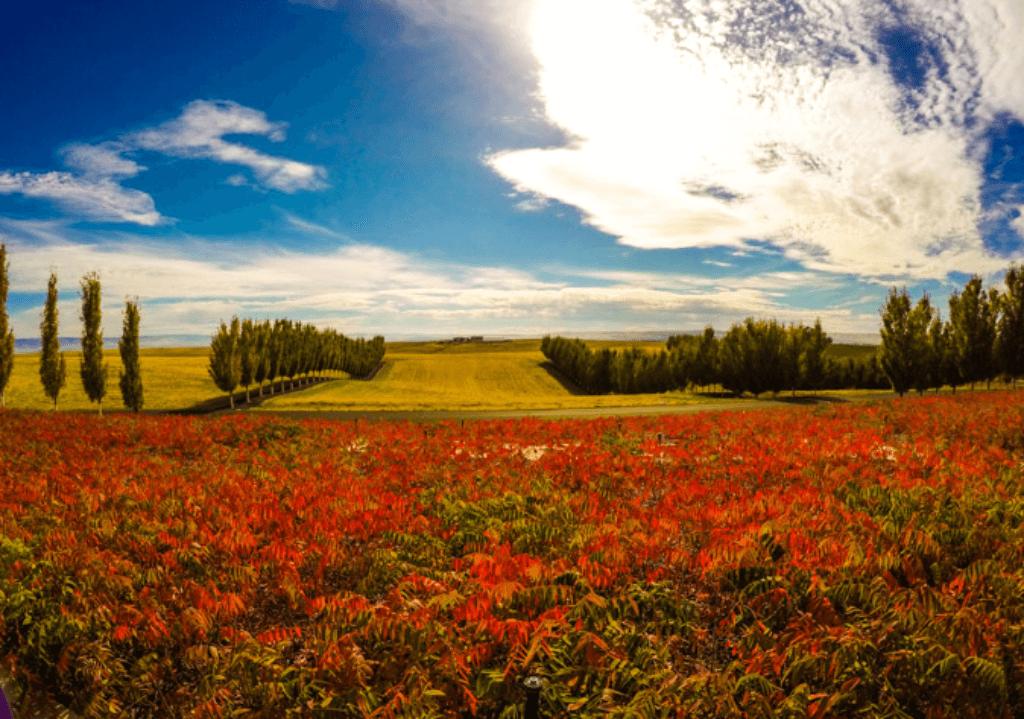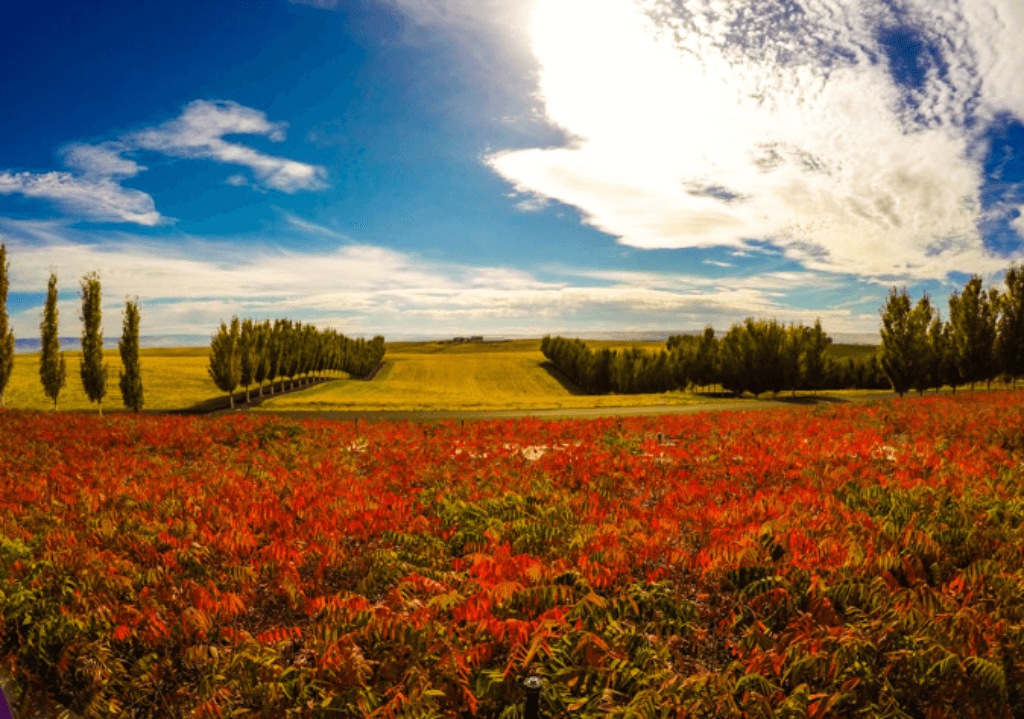 Sarah & Nathan at Discover the PNW
Paso Robles, United States
California has a growing number of wine regions. Only 15% of the wine in California comes from the well known Napa and Sonoma area. One of the newer wine regions is in the central coast around Paso Robles. Visiting Paso Robles today is probably what it was like to visit Napa 20 years ago. Tasting fees are less, crowds are smaller but there are not yet as many high-end restaurants. They are, however, growing some great wine. The area is best known for Pino Noir which grows well in the warm climate. Paso Robles itself still has a small town feel centered around a small central park with a historic Carnegie Library. It is also the home for the Mid-State Fair.
You can now find vineyards all along the hills of the Salinas River north to Salinas as well. A stop in Paso Robles is a great addition to a Central Coast road trip which can include nearby San Luis Obispo and Morro Bay as well.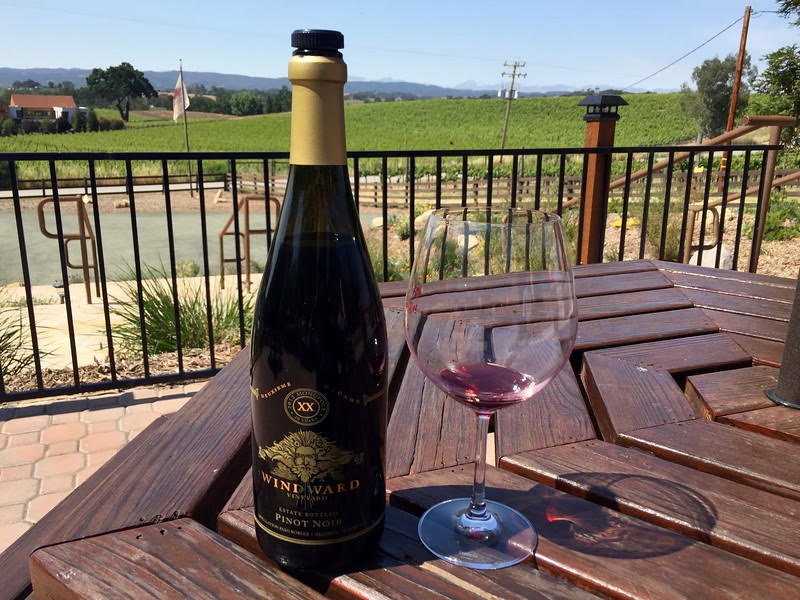 What are some of your favorite wine regions of the Americas? Which would you add to this list?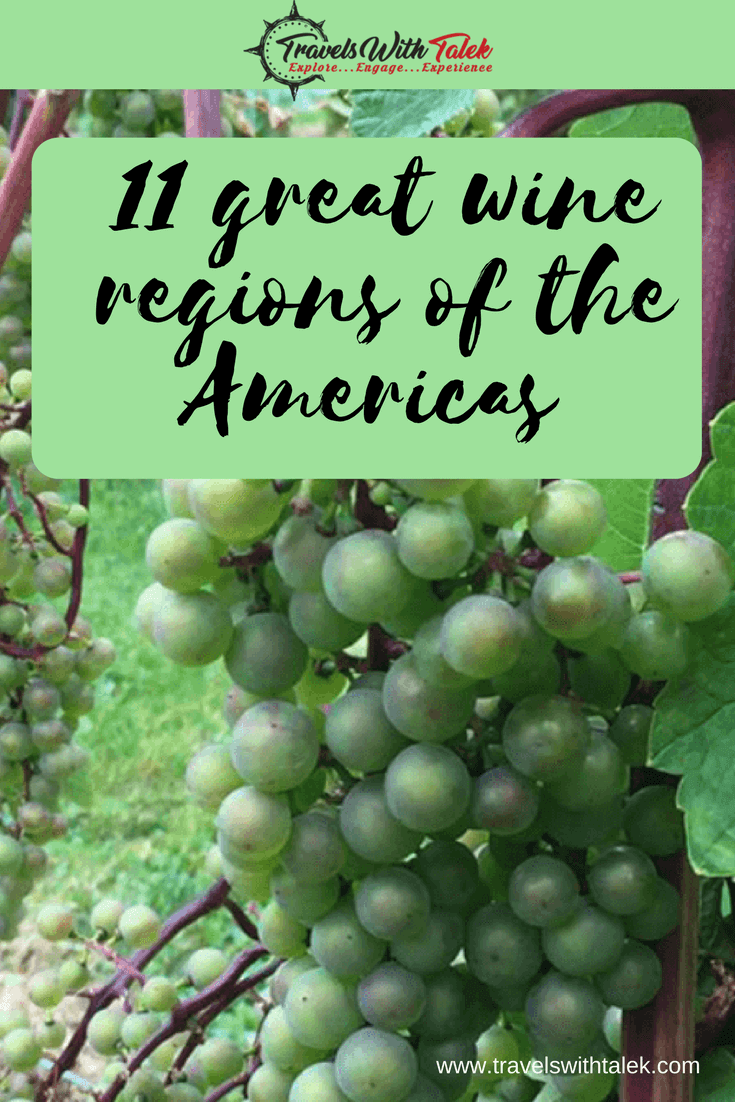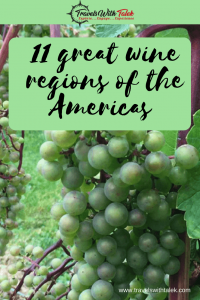 BTW, if you are getting ready for your trip, make sure to take advantage of these useful, money-saving links to book your trip:
I personally use, and can recommend, all the companies listed here and elsewhere on my blog. By booking through these sites, the small commission we earn – at no cost to you – helps us maintain this site so we can continue to offer our readers valuable travel tips and advice.