Updated August, 2020
A Christchurch to Queenstown road trip on New Zealand's South Island will expose you to much of the legendary New Zealand scenery, tasty cuisine, interesting towns and exciting activities.
Driving in New Zealand, on the well maintained New Zealand roads, is a great way to explore the area. The freedom and flexibility a car offers will let you create your own New Zealand South Island itinerary and let you go at your own pace.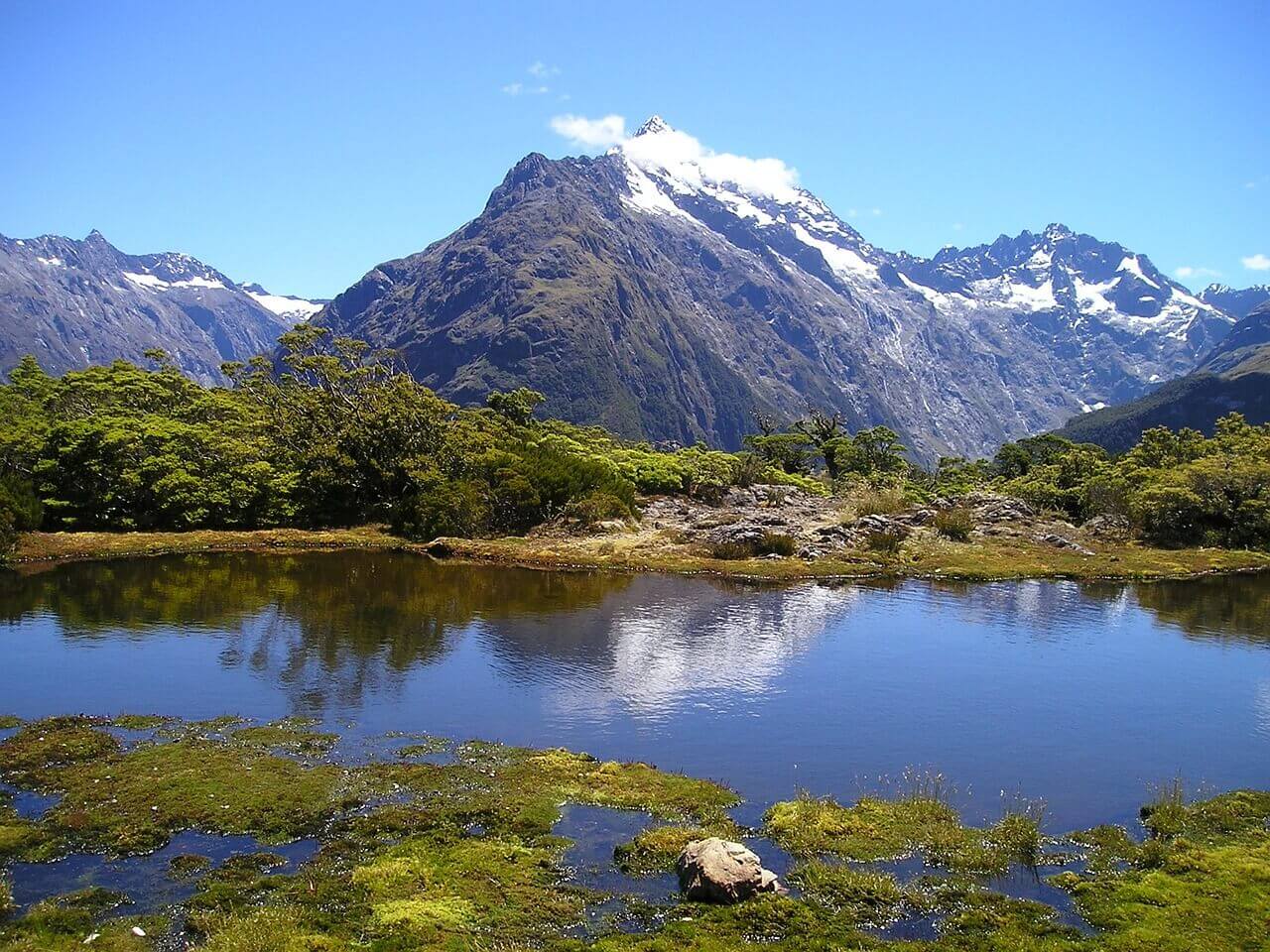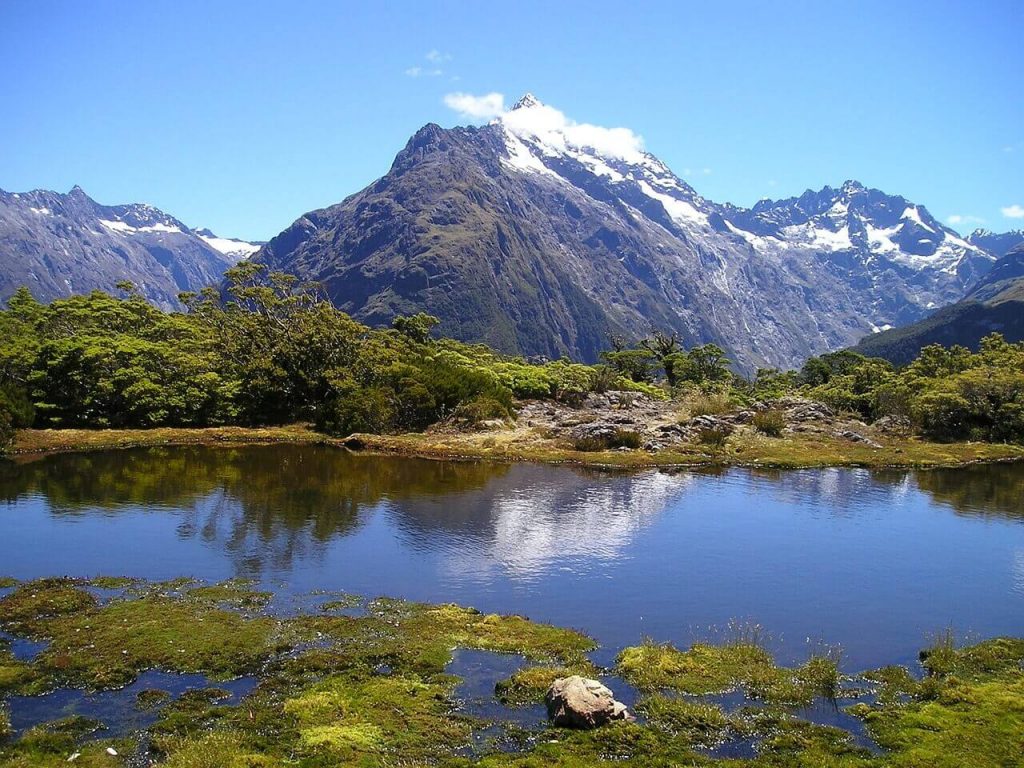 I've prepared this New Zealand travel itinerary and trip planner to help readers decide where to focus the bulk of their time depending on interests, because there are really tons of things to do in New Zealand's South Island.
There is something for everyone on this drive from Christchurch to Queenstown, most of which will be on New Zealand's Route 6. From hiking on glaciers to tasting wine at local vineyards to exploring temperate rainforests, New Zealand's South Island runs a wide gamut of temperatures and geographies. For the culture vulture, there are museums, historic villages and quaint frontier towns. Pick and choose your favorite activities to create your perfect New Zealand road trip and tour South Island like a pro.
CHRISTCHURCH
The largest city in the South Island of New Zealand, Christchurch is a charming, cosmopolitan town of 404,000 people. On February 22, 2011, a 6.2 earthquake hit Christchurch causing widespread damage and many deaths. You will see reminders of this disaster and the residents' gritty resilience everywhere in the city.
If you arrive in Christchurch, you won't need a car while you are there as walking Christchurch neighborhoods is fun and local transport is efficient.
A good place to begin to understand Christchurch is Cathedral Square, the heart of the city. The cathedral itself was demolished beyond repair in the earthquake. But a temporary cathedral, designed to last 50 years, was built to serve the community until a permanent one could be built again on the square. The interesting thing about this Transitional Cathedral is that it is the only cathedral in the world made almost entirely of fortified cardboard.
Project Re-start
A short distance from Cathedral Square is Project Re-start, the city's effort to jump-start small businesses displaced after the earthquake by housing them temporarily in containers in what is essentially a container park. This creative initiative succeeded and the project is now a busy collection of stores, restaurants and art exhibits.
Christchurch Art Gallery
One of many galleries and museums in Christchurch, the Christchurch Art Gallery Te Puna O Waiwhetu, offers wonderfully imaginative artwork and revolving exhibitions.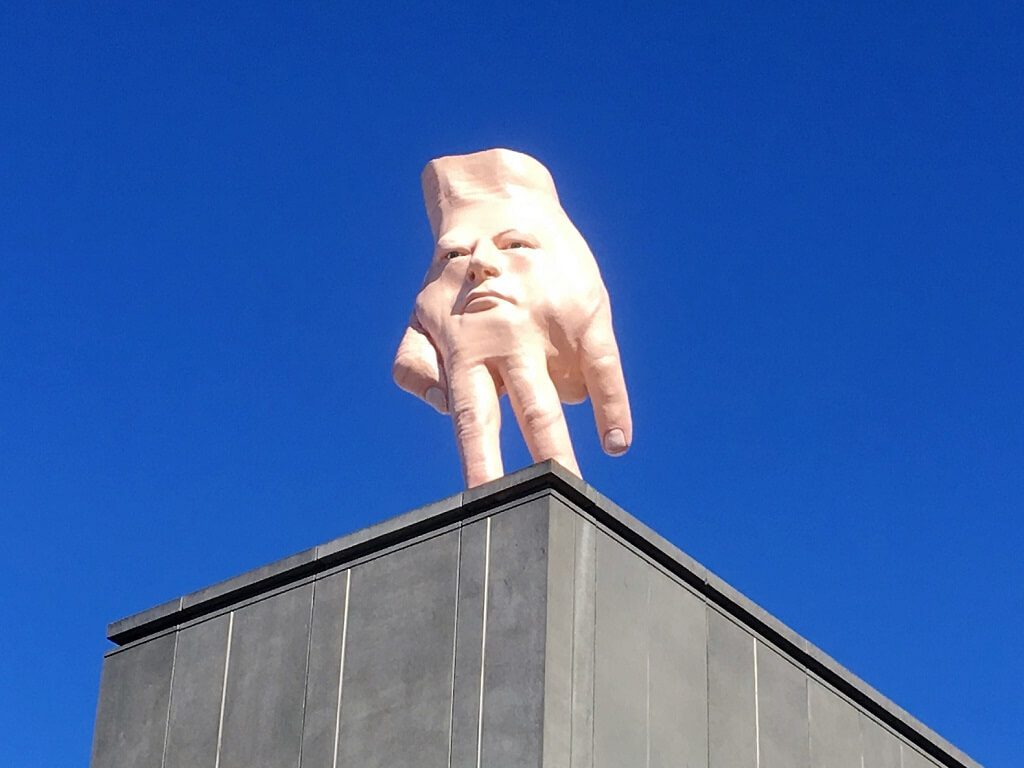 The Canterbury Neighborhood
The area around the Canterbury Museum and Botanical Gardens is a great place to spend the day. This neighborhood contains classically beautiful stone structures dating from the mid to late 1800s. The botanical gardens are among the most beautiful in the country.
The Avon River
The Avon River winds through the center of town. This serene and beautifully landscaped river is a major attraction and an iconic symbol of the city.
On a quiet and peaceful spot on the Avon River lies the memorial to the 185 people killed in the 2011 earthquake. The names of the victims are carved into a stone plaque and fresh flowers are positioned throughout.
Walk or Ride Around Town
Although Christchurch is a wonderfully walkable city, other transport options include the town's hop-on-hop-off tram and the eco-friendly bicycle. If you choose to cycle around town, I recommend Christchurch Bike Tours. They really know the city and can give you interesting background on all aspects. A gourmet lunch is included with the tour.
After a couple of days in Christchurch, you'll be ready to continue your South Island road trip from Christchurch to Queenstown. Here is where you make an important decision. The TranszAlpine train runs from Christchurch on the east coast to Greymouth, New Zealand on the west coast. It is widely considered one of the most scenic train rides in the world.
The journey takes 4 and 1/2 hours through the stunning mountain scenery of the Southern Alps. One option is to take this train from Christchurch to Greymouth and rent a car there to continue your Christchurch to Queenstown road trip.
Another option is to rent a car in Christchurch and drive yourself across to Greymouth. The reason you want to go to Greymouth is that it's the perfect place to get on route 6, a jaw-dropping beautiful route and follow the road south. There are also buses that leave Christchurch regularly for Greymouth.
Once you have your car and you're at Greymouth, you are ready to continue your South Island tour.
Where to stay in Christchurch.
THE GLACIER TOWNS: A HIGHLIGHT OF YOUR CHRISTCHURCH TO QUEENSTOWN TOUR
As many have said and all who've been there know, New Zealand is one of the most beautiful places on earth and the area around Route 6 is the perfect example. Crystalline lakes reflect the sky like a polished mirror, lush green rain forests shimmer with dew, fur seals cavort on pristine shores and soaring, snow-capped mountains pierce the sky.
All these sights can be experienced within short distances of each other on scenic Route 6. New Zealand's South Island is truly an outdoor paradise and a Christchurch to Queenstown road trip is how to enjoy it.

Begin your Christchurch to Queenstown road trip by starting at Greymouth and head south on route 6 for about two hours. You will come to the small towns of Franz Joseph and Fox Glacier, New Zealand equivalents of the wild west. The surrounding area forms part of the Te Wahipounamu World Heritage park hosting glaciers descending from the Southern Alps.
During the day, most travelers hike the many, well-marked trails or go on helicopter rides to get a birds-eye view of the glaciers. Some rides include glacier hiking. I took one of these exhilarating rides over the mountain peaks.
Landing and hiking on a glacier I saw some of the most spectacular views I've ever experienced. I felt my heart pound like never before when the helicopter soared off a cliff over a bottomless precipice. That'll give you about a month's worth of cardio workouts.
The other must-do experience in either of these towns is a temperate rain forest hike, geographically the opposite of walking on a glacier. The humidity here is almost 100%. Surrounding vegetation is thick with exotic insects. Giant ferns and other bizarre plant-life loom overhead. Everything is carpeted with a moist moss in every variation of green. It's like walking in a film set of Jurassic Park.
During the day, this makes for a fascinating hike in alien-like surroundings. But if you go on a nighttime forest hike, the glow worms put on a "light show" for you. Bring a flash light, walk deep into the forest on the hiking trail then turn off the light. You will see thousands of lightning bugs twinkling in the total, absolute darkness like stars over a moonless desert sky.
WANAKA
Continue south to the town of Wanaka on the shore of a lake created by a receding glacier. The main street fronts the lake and has funky little cafes and restaurants with pretty lake views where you can idle with a glass of one of New Zealand's crisp, white wines.
While in Wanaka, or anywhere else in New Zealand, be sure to sample one of the country's signature dishes, lamb. Once New Zealand had up to 80 million sheep. Since dairy production has become more profitable, however, the sheep population has decreased to about 30 million. But lamb remains a local favorite in its many culinary iterations. One lamb dish I loved in Wanaka was lamb curry at The Spice Room, one of four, count them…FOUR Indian restaurants in town. Another good option for lamb dishes is Public Kitchen and Bar with branches throughout the country.
Stop by the Visitor Information Center on Main Street and book something that will get your heart pumping like a helicopter flight, hand-gliding over the mountains or a 4WD safari tour. We booked with Wanaka River Journeys and were glad we did. We opted for a jet boat ride on the Matukituki River in Mount Aspiring National Park piloted by a funny Maori guide. The tour included a wilderness walk to see waterfalls, forests and wildlife.
Learn more. See a comprehensive guide to New Zealand. Check out the 10 best places to visit in New Zealand's South Island.
A great option for a lazy morning or afternoon in Wanaka is a wine tour. The tours showcase the region's finest wineries nestled amidst stunning scenery. Scott West of Wanaka Wine Tours, our friendly and knowledgeable guide, took us to about 6 different wineries one of which included a tasty wine-paired lunch.
The Wanaka wine region is said to be among the best in New Zealand. Certainly on a par with the Waiheke Vineyards near Auckland in New Zealand's North Island.
The wine tastings, from light whites to sweet, dark ports, were delightful. Of course, after one of these tours, with the generous samplings, you are exchanging emails and pledging ever-lasting friendship to everyone on the tour. Really a lot of fun.
Donate in Cardrona
Continue on New Zealand's route 6 to the town of Cardrona and help end breast cancer by donating your money and your bra at the town's innovative and attention-grabbing display to promote the fight against breast cancer.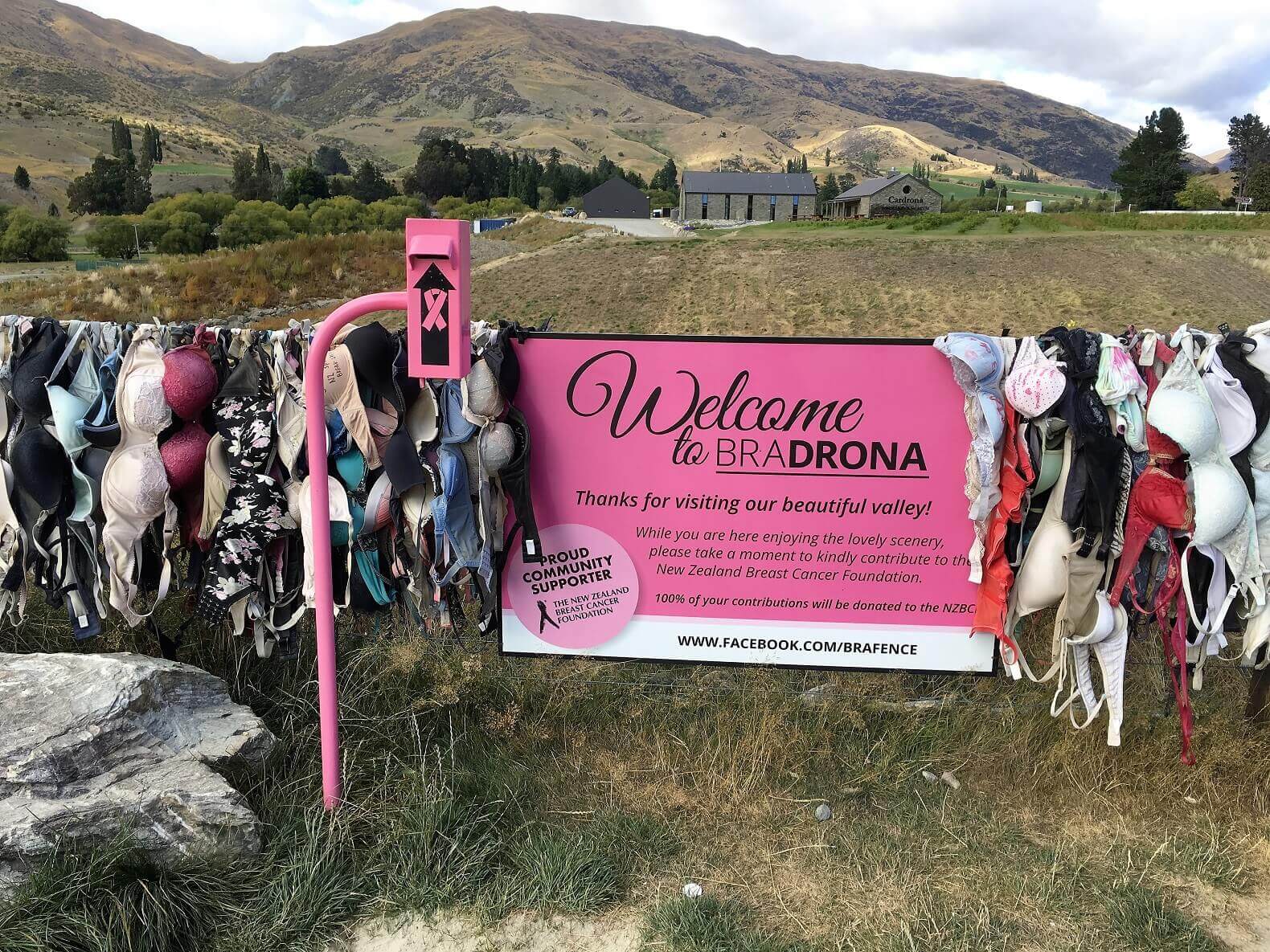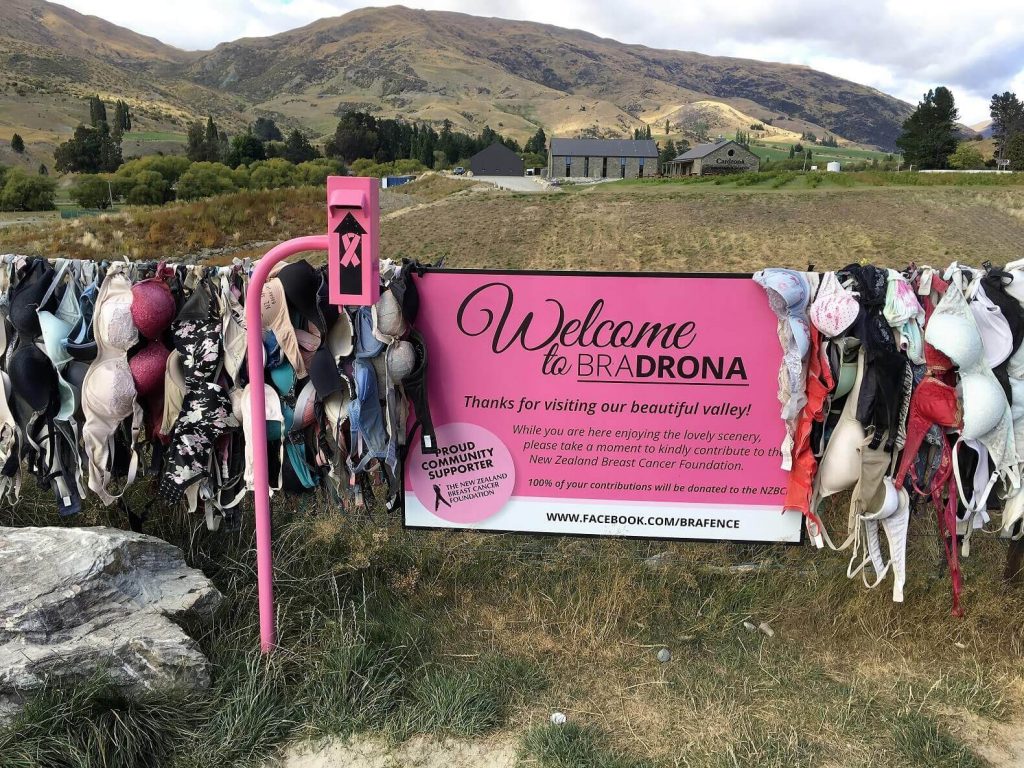 ARROWTOWN
On to Arrowtown where you can time-travel to New Zealand's Gold Rush days of the mid-1800s. The village is a pretty faithful – albeit touristy -reproduction of a Gold Rush town complete with history center, shops, and restaurants. Another interesting stop on your New Zealand road trip from Christchurch to Queenstown.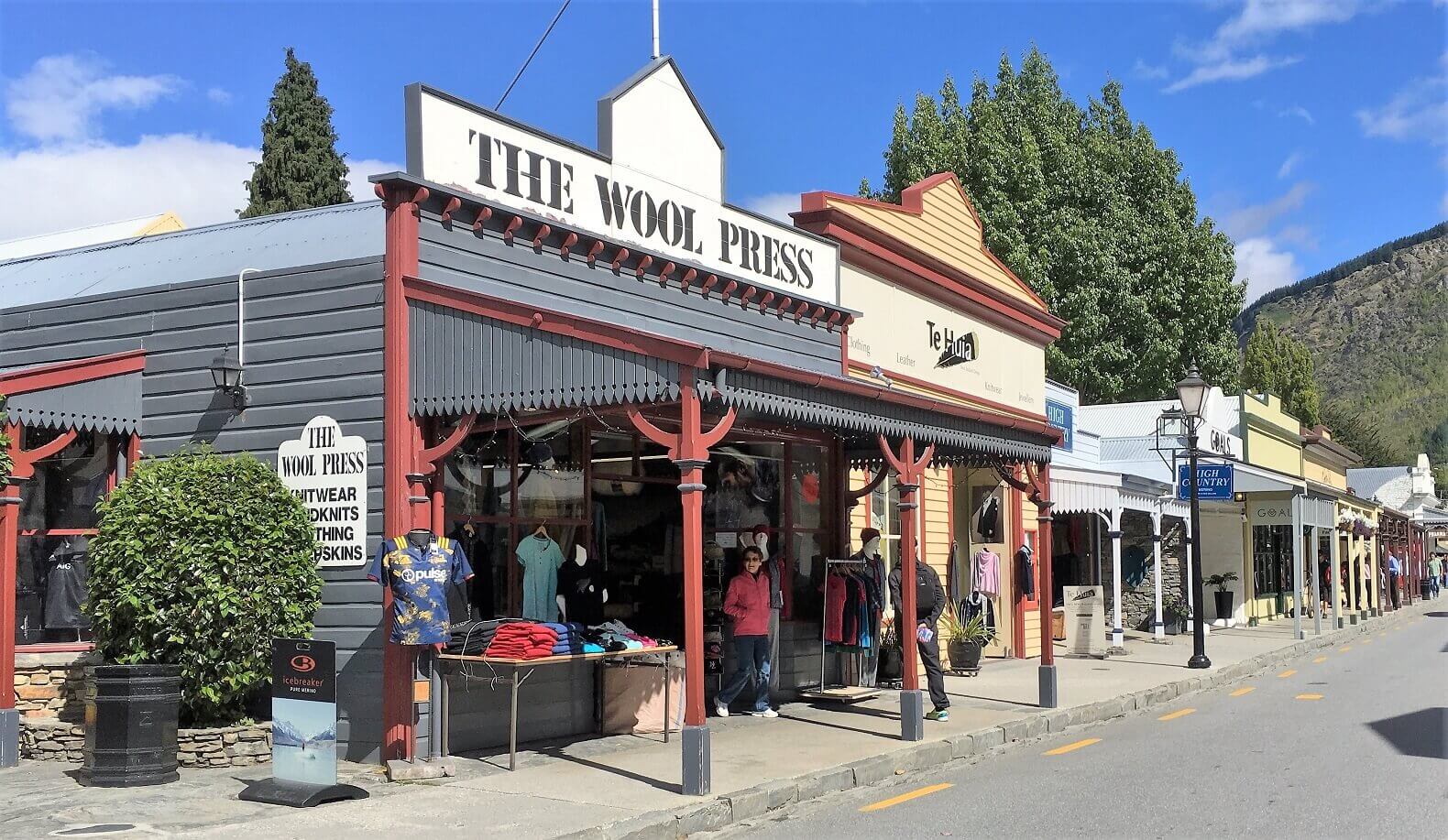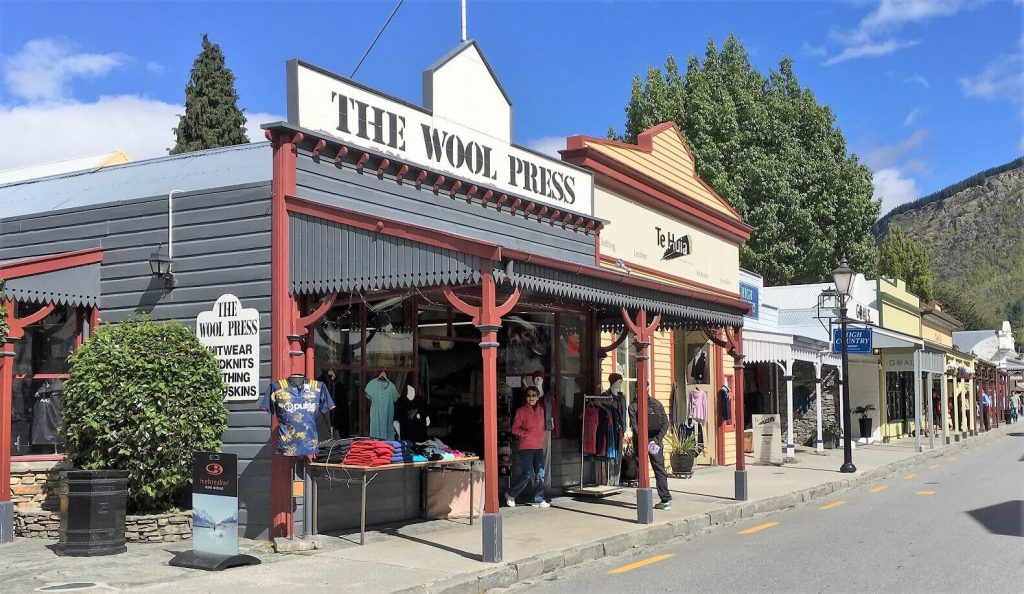 QUEENSTOWN
Further south, still on New Zealand's route 6, is Queenstown, the city that bills itself the Adrenaline Capital of the World. If bungee- jumping, paragliding and skydiving is your thing, you came to the right place. If chilling with a glass of sauvignon blanc while admiring the crystalline waters of Queenstown's Lake Wakatipu, is more your thing, you're also in the right place.
Whatever your preference, the one must-do activity in the Queenstown area is cruising to Milford sound to see penguins, fur seals and seabirds against a backdrop of majestic waterfalls and soaring, snow-capped mountains.
TE ANAU
Continuing south on route 6 take route 94 all the way to Milford Sound. On the way, you pass a small town by the name of Te Anau. Te Anau caters to the backpacker and travelers trade on the way to Milford Sound and has a population of about 2000. It is in this unlikely location where I had one of the tastiest creations I've ever eaten anywhere at…Miles Better Meat Pies.
Hungry, we found the little shop and ordered a meat pie from the extensive menu expecting to get, well…a meat pie. What we got was an unexpected surprise; a warm, flaky, lightly browned crust stuffed with large chunks of tender meat perfectly seasoned in a velvety sauce.
I've traveled to over 110 countries and have had the privilege of tasting delicious food all over the world. But the meat pies I had in this little shop were so good I wanted to stop total strangers on the street, shove these little baked gems in their faces and say, "taste this…go ahead, TASTE IT!!!"
For a small town, Te Anau has over 30 restaurants many of which are highly rated. Learn about some of the best restaurants in Te Anau here, and hotel accommodations in Te Anau.
MILFORD SOUND
A cruise in Milford Sound is a highlight. This is a nature cruise running several hours, lunch included. The sound faces the Tasman Sea across from Tasmania off the coast of Australia. Majestic mountains rise on either side of the calm waters. The ship does its best to get as close as possible to the thundering waterfalls and the abundant marine wildlife.
If you've got the time, a full day trip from Queenstown to Milford Sound is ideal.
This was my first visit to New Zealand. It's a small country with a large variety of impressive sights and exciting activities to offer. There really is something for everyone. A road trip from Christchurch to Queenstown on New Zealand's South Island is an especially efficient way to maximize your visit. I cannot imagine a better introduction.
If you're looking for even more South Island options, check out these 10 underrating things to do in New Zealand South Island.
Queenstown has an efficient international airport and can be an ideal point from which to either return home or continue your adventure elsewhere.
If you liked this article, check out these other posts about areas that are in the region:
Want to know much more about New Zealand South Island road trips before you even start your trip? Check out these handy reference books.
What are your thoughts on this New Zealand road trip from Christchurch to Queenstown? Let us know in the comments.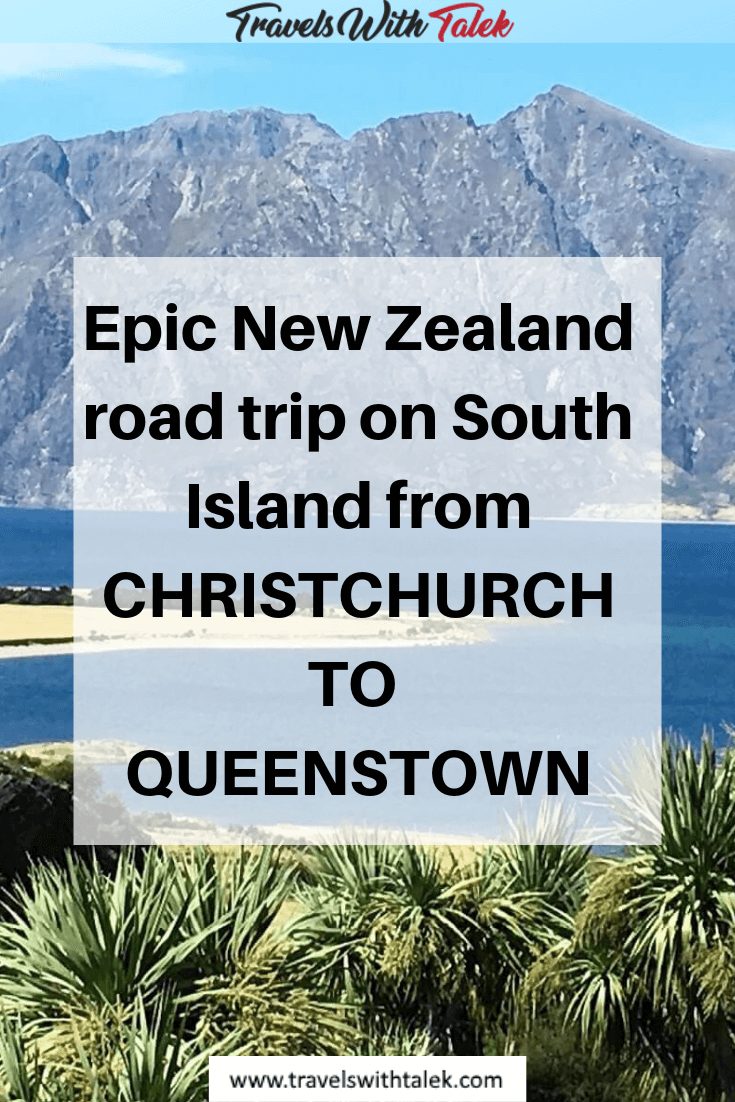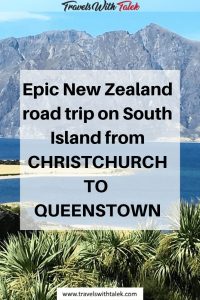 BTW, if you are getting ready for your trip, make sure to take advantage of these useful, money-saving links to book your trip:
I personally use, and can recommend, all the companies listed here and elsewhere on my blog. By booking through these sites, the small commission we earn – at no cost to you – helps us maintain this site so we can continue to offer our readers valuable travel tips and advice.