You can't to pass on a chance to visit one of the many Australian wildlife sanctuaries where you can see the unique animals of Australia such as Tasmanian Devils, kangaroos, and Koalas in their natural habitat. Australia is truly an animal lover's paradise, and making a trip to one of these amazing wildlife sanctuaries should be part of any Australia itinerary, for sure.
These Australian wildlife sanctuaries care for animals, conduct breeding programs, and perform research.  They are instrumental in bringing some wildlife of Australia back from the brink of extinction.  Most of these sanctuaries are funded completely from private donations and admission fees.  Here are three of the best animal sanctuaries in Australia that are truly making a difference.
Incredible Australian Wildlife Sanctuaries
You Must See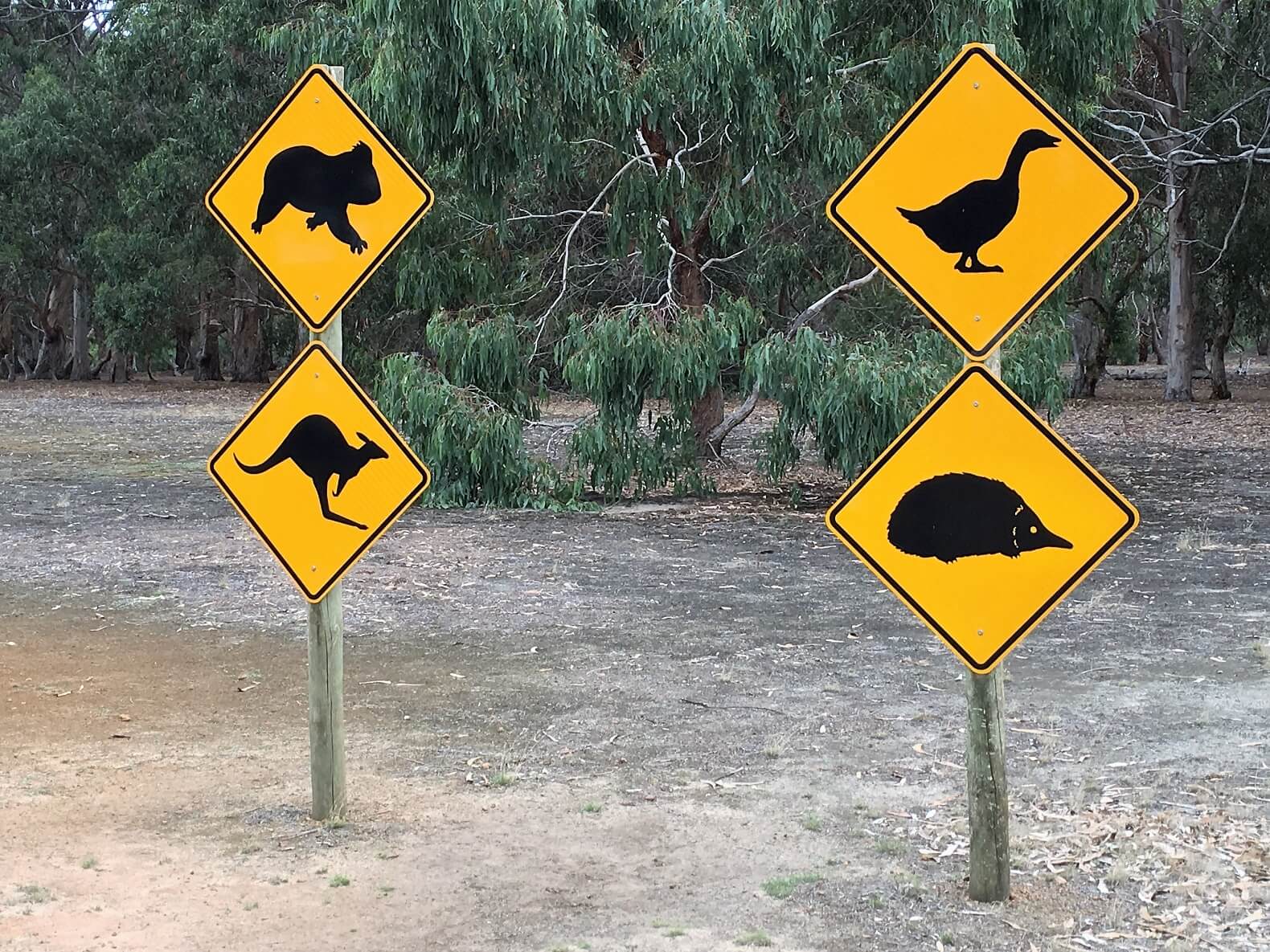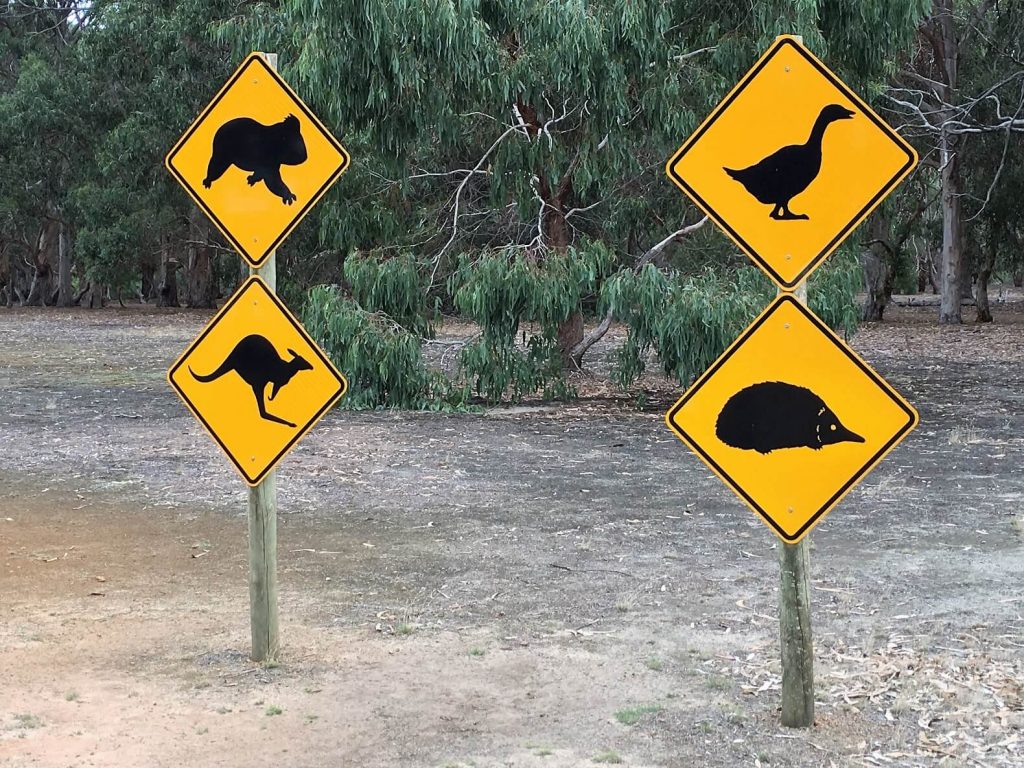 Moonlit Sanctuary Wildlife Conservation Park
About an hour from Melbourne, Moonlit Sanctuary Wildlife Conservation Park functions as an outdoor classroom teaching visitors about the animals. During the day, the staff at this amazing Australia wildlife sanctuary gives educational tours.  At night, the tours offer explanations of how nocturnal animals live in the wild.
The sanctuary cares for a wide variety of Australian wildlife such as wild dingoes and kangaroos.
[iframe src="https://www.youtube.com/embed/EbuwLcDC3js?rel=0″ width="620″ height="515″]
---
Bonorong Wildlife Sanctuary
Bonorong Wildlife Sanctuary is home to many animals and serves as a koala sanctuary as well as a kangaroo sanctuary. But the Tasmanian Devil is the star attraction of this, or any, Australian wildlife tour.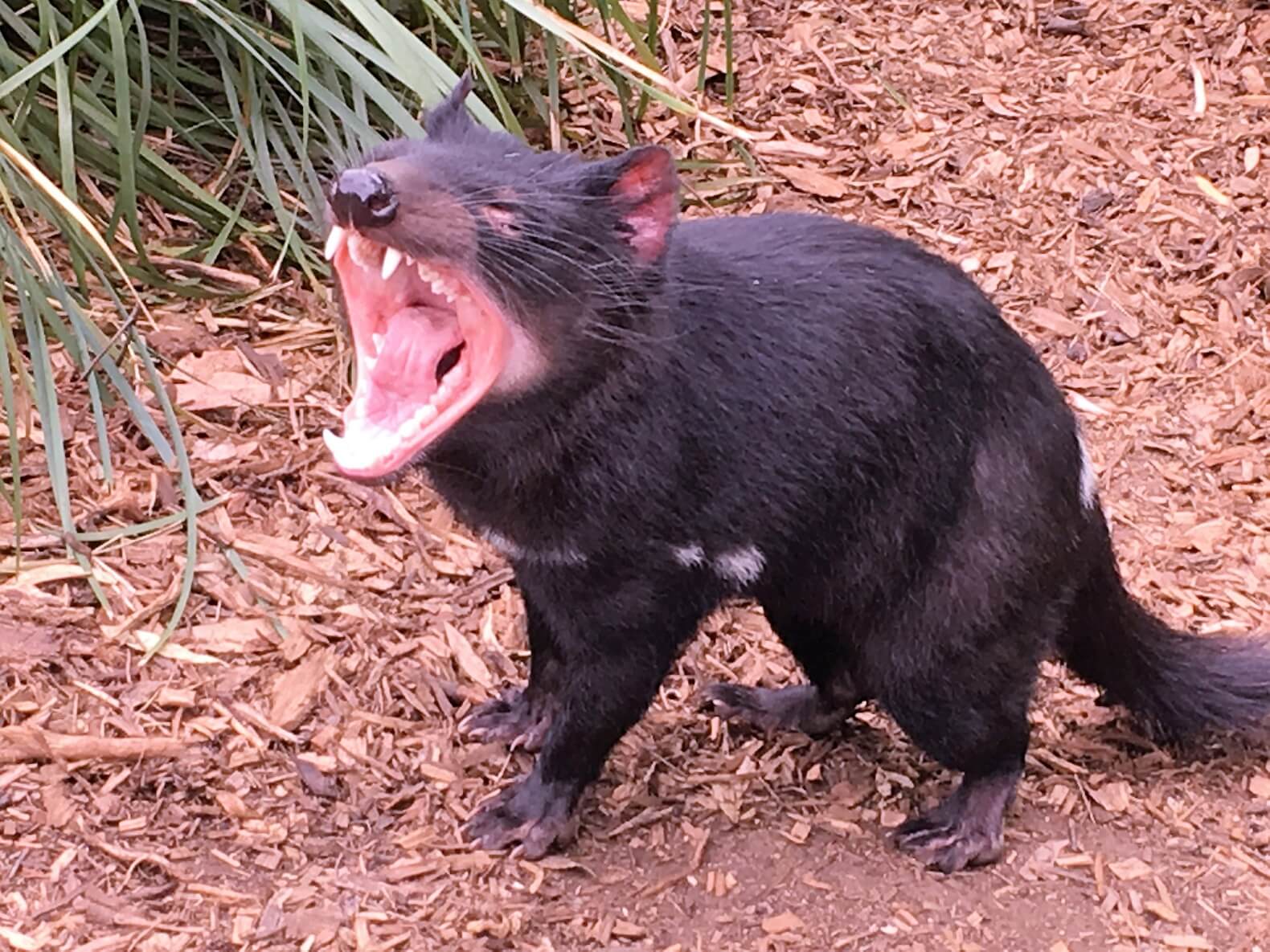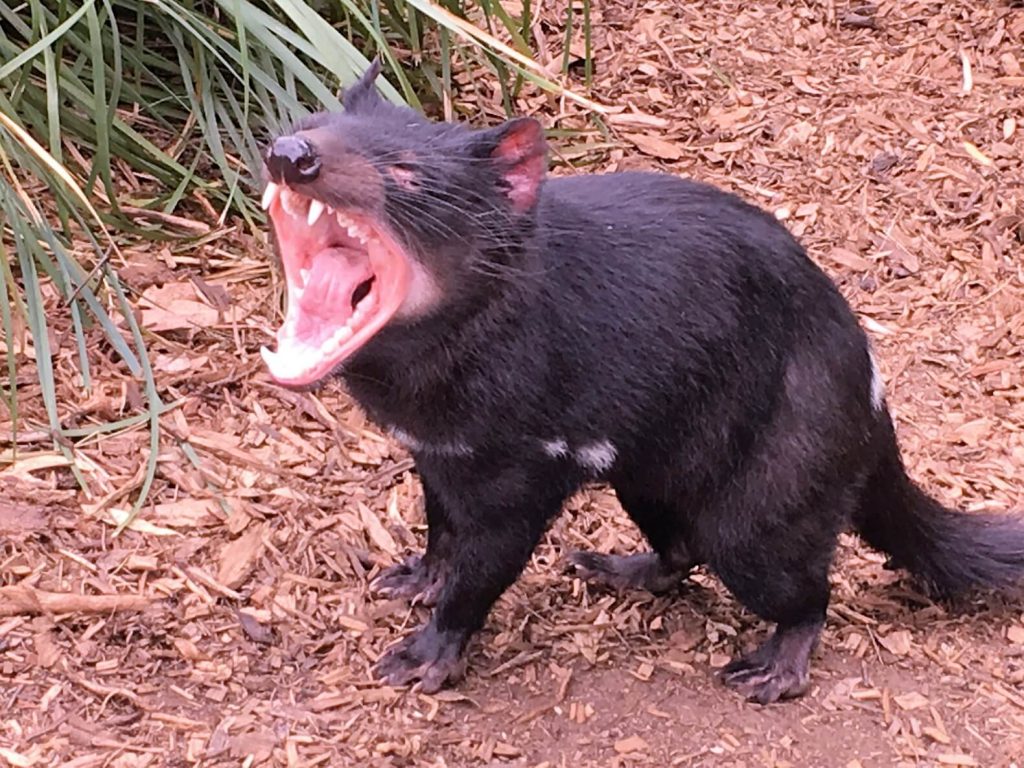 The Devil is a carnivorous marsupial native to the island of Tasmania off the southeastern coast of Australia. He is called "Devil" because when the first European settlers landed in Tasmania in 1822 they would hear frightening screeches at night that they imagined is what the devil sounded like.  Turns out it was just this local animal about the size of a small dog.
The devil has strong claws, frequently displays his fangs and emits a foul stench when it is stressed.  He sometimes hunts but is basically a scavenger that eats everything; bones, fur. Sounds like a real attractive guy!
Naturally, the local human population saw a stinky, fierce-looking, screeching creature as a threat and hunted it almost to extinction by the 1990s.  In 2008 the Devil was classified as an endangered species and its numbers began to climb again as the wildlife sanctuaries began protecting them.
Just as things were looking up for this timid marsupial a fatal disease called devil facial tumor disease (DFTD) destroyed about 80% of the Devil population.  These poor guys just couldn't catch a break.
Now, between the Australian government and local animal sanctuaries like Bonorong, efforts are having some success addressing the disease and the Devil's comeback is back on track. Just for the efforts regarding the Tasmanian Devil, Bonorong Wildlife Sanctuary ranks as one of the best wildlife sanctuaries in Australia.
[iframe src="https://www.youtube.com/embed/dmfnFWDesHs?rel=0″ width="620″ height="515″]
---
Seal Bay Conservation Park
Ever since European settlers came to Australia, sea lions had been hunted for food, skin, and bait.  Some species were hunted close to extinction.
In 1954, Seal Bay, on the southern coast of Kangaroo Island, was declared a habitat protected zone and is now known as Seal Bay Conservation Park. Today this Australian wildlife sanctuary supports a large colony of Australian sea lions and welcomes over 100,000 visitors.  The area is so restricted that visitors can only view the seals with a guide.  Still, you do get reasonably close in their natural habitat without disturbing the seals.
[iframe src="https://www.youtube.com/embed/PaDzTMPsleU?rel=0″ width="620″ height="515″]
Also on the southern coast of Australia's Kangaroo Island is another seal colony.  Here the seals frolic in a natural pool secure in the knowledge that the Great White sharks can't get at them.
[iframe src="https://www.youtube.com/embed/wJg8yI4hU7U?rel=0″ width="620″ height="515″]
Healesville Sanctuary
Healesville Sanctuary is in the Yarra Valley about 40 miles from Melbourne. Established in 1934, it is one of the oldest and best-known wildlife sanctuaries in Australia. The sanctuary houses and cares for all of Australia's wildlife including birds living in the massive aviary.
The animal sanctuary's biggest claim to fame is that it was the first organization to breed platypus in captivity in the 1940s. This was considered a major achievement in the animal conservation world.
This is one of the larger animal sanctuaries so plan to spend a good day here.  There is certainly plenty to see and do. One must-see activity is the Birds of Prey presentation where Australian raptors and other birds of prey thrill visitors with their amazing hunting skills.  The is also the home o the famously colorful Australian Lorikeet.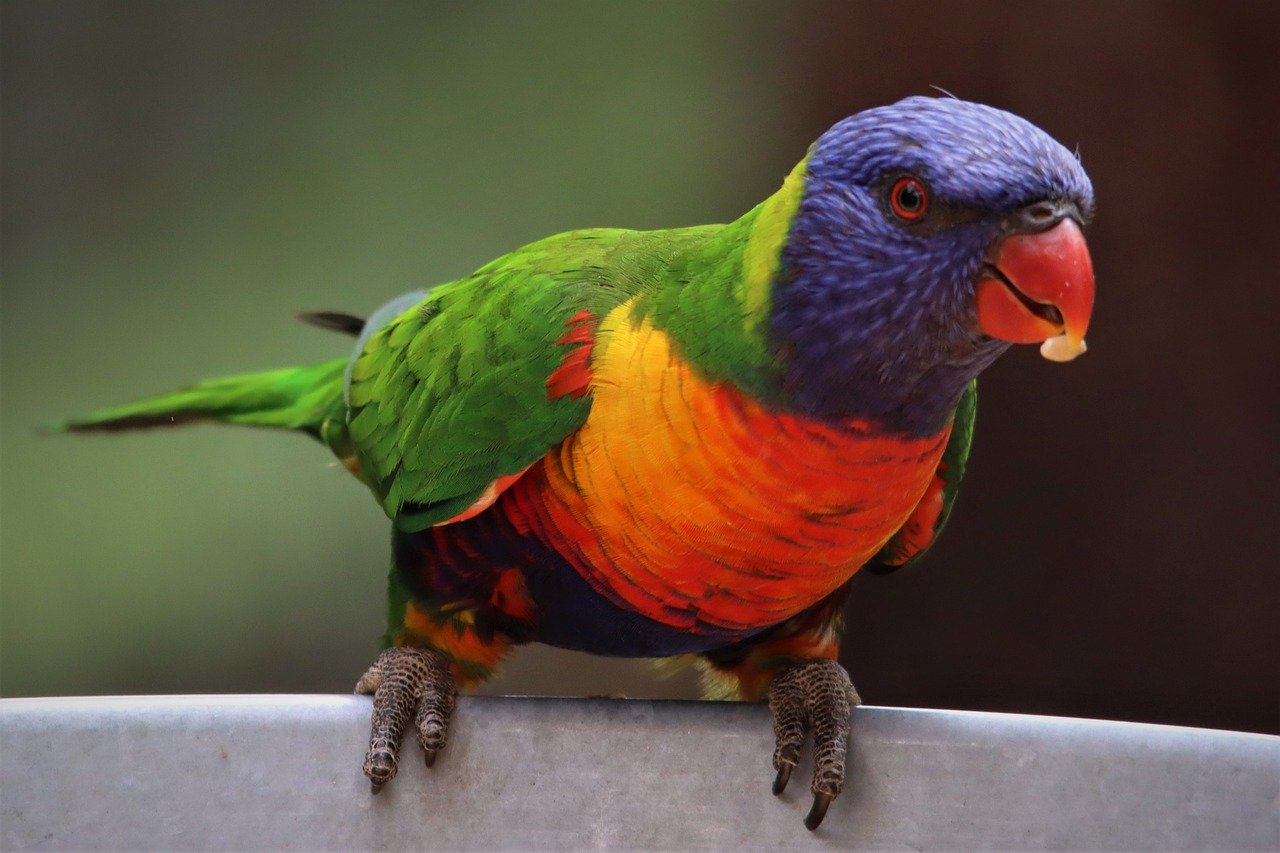 The sanctuary also offers excellent educational opportunities. Veterinarians perform procedures on hundreds of sick and injured animals every year and visitors can see some of the procedures from routine checkups to surgery.
Other educational presentations include talks about wombats, Tasmanian devils, koalas, platypus and kangaroos.  There are excellent animal viewing opportunities throughout the wildlife sanctuary's many acres so plan your day before hand to ensure you see what interests you the most.
 *****
Don't forget to check the Australian public holidays schedule to coordinate your visits.
Learn more about the wildlife sanctuaries in Australia from these guides and from the posts, Kangaroo Island and Discover Tasmania.
And if you're a diver, be sure to add The Yongala off of Queensland, Australia to your top dive sites list for viewing wildlife. You can see manta rays, tiger sharks, bull sharks, and sea turtles!
What is your favorite wildlife sanctuary in Australia?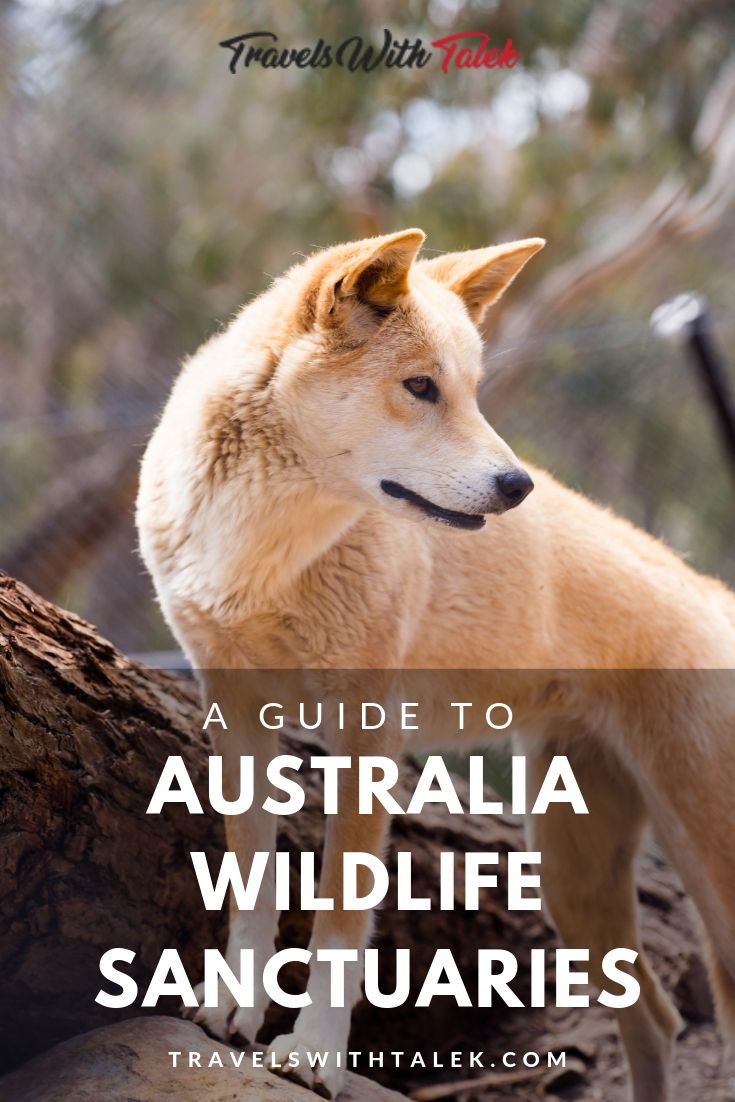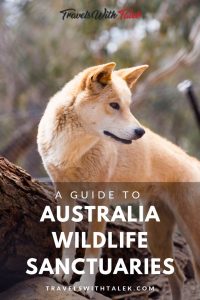 BTW, if you are getting ready for your trip, make sure to take advantage of these useful, money-saving links to book your trip:
I personally use, and can recommend, all the companies listed here and elsewhere on my blog. By booking through these sites, the small commission we earn – at no cost to you – helps us maintain this site so we can continue to offer our readers valuable travel tips and advice.