An Australia and New Zealand itinerary is fun, but challenging, to plan. These are distant places to travel to if you are coming from Europe or the Americas. Also, the area offers an embarrassment of riches in terms of natural beauty, culture, sports, cuisine and much more.   For this reason,  if you invest the time and money to see them both on the same trip, you need to have a well thought out plan to maximize your time.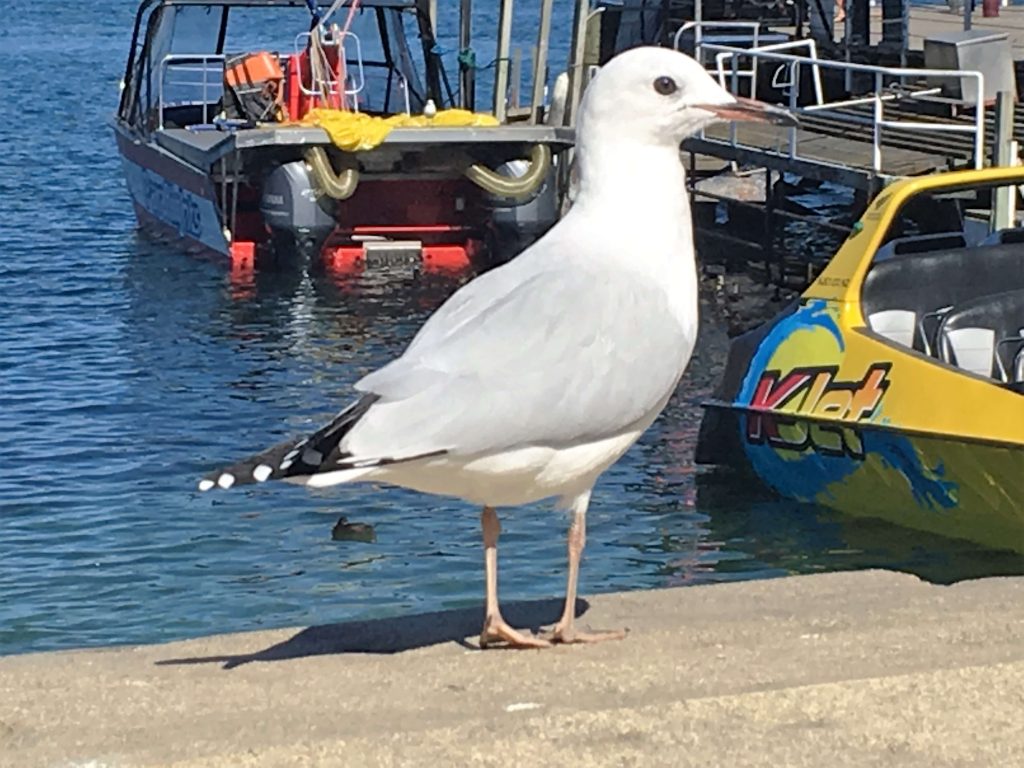 In this three week Australia and New Zealand itinerary we cover as many of the highlights as comfortably possible within a three week period. Of course, depending on your particular taste you may want to skip some spots or linger longer in others.  This will be a difficult task because there is so much on offer in this spectacular part of the world but here goes.
New Zealand starting point
Start in either Australia or New Zealand and work your way across them. We decided on New Zealand as a starting point and debated which of New Zealand's two main islands to start at, finally settling on the South Island due to its unparalleled natural beauty and interesting cities. But it was pretty much a toss-up. Both islands are stunning.
Christchurch, New Zealand
Begin your trip in Christchurch, the provincial capital of New Zealand's South Island. With a population of about 400,000, Christchurch is an urban center of museums, botanical gardens, and innovative cuisine.
Where to stay in Christchurch.
The Avon River meanders through the city. A great afternoon activity is to hire a gondola and go drifting through town on the Avon River seeing Christchurch from a different perspective.  Christchurch is also bike-friendly. Hire one and get to know the city by cycling its streets.
Christchurch suffered an earthquake in 2011. You will still see vestiges of this quake throughout the city as well as memorials to its victims.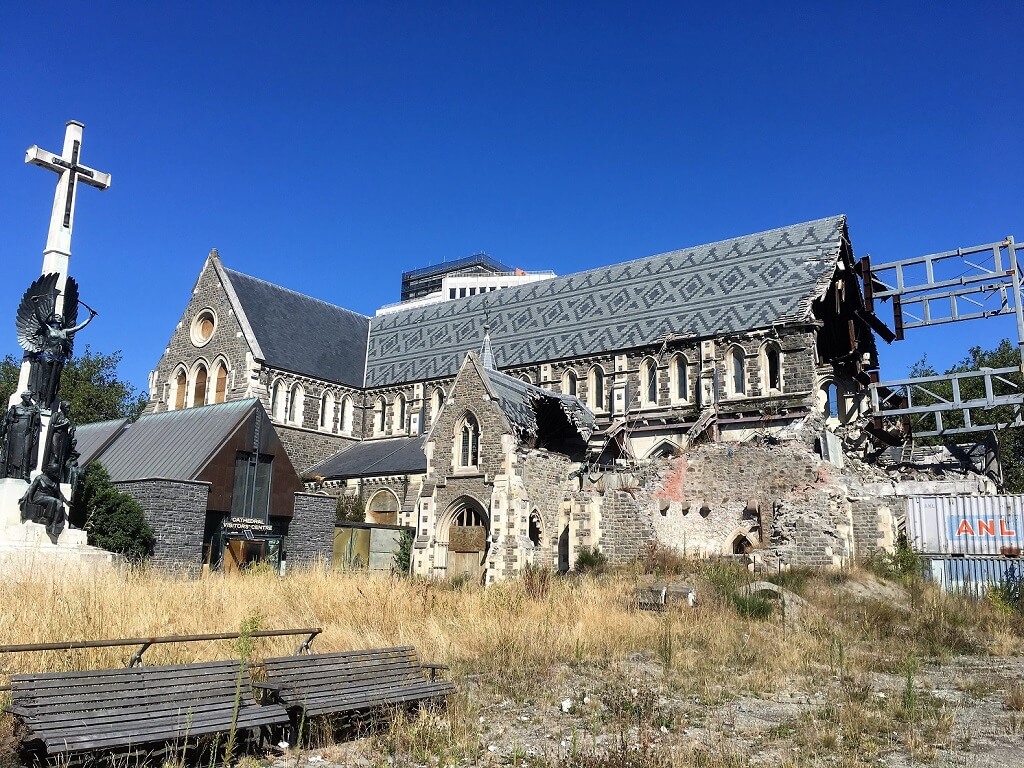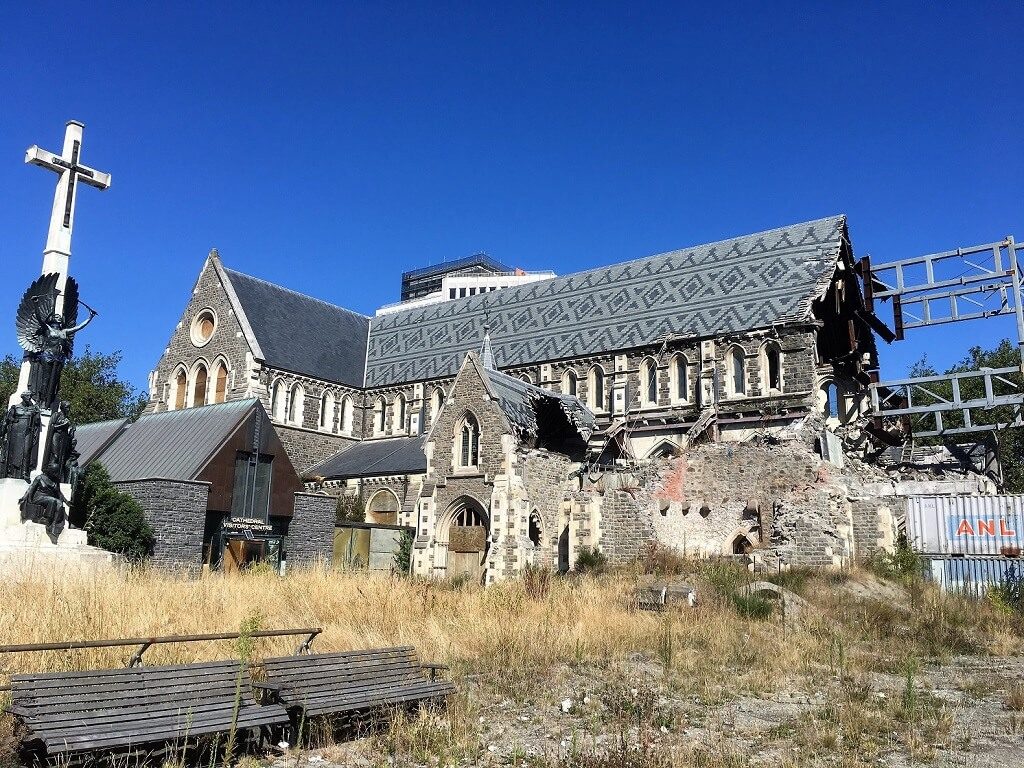 Leave Christchurch and head to Greymouth on the west coast via train. But not just any train, take the Transalpine Train. Some say it is the most scenic train ride in the world with its transparent ceiling to better see the sights as the train crosses the Southern Alps.
The best way to experience New Zealand's South Island is to rent a car. We rented one at Greymouth and headed south on route 6 all the way to Queenstown and Milford Sound.
New Zealand South Island Road Trip
While road tripping down New Zealand's South Island on Route 6 we passed by soaring, snow-capped mountains, temperate rain forests chock full of thick vegetation, crystalline lakes shimmering in the sunlight and glaciers.  All of these disparate temperatures and environments are within a few hours of each other.
New Zealand was one of the most beautiful countries to drive through for the scenery and the vast scale of the place. Louise Nurding
Click To Tweet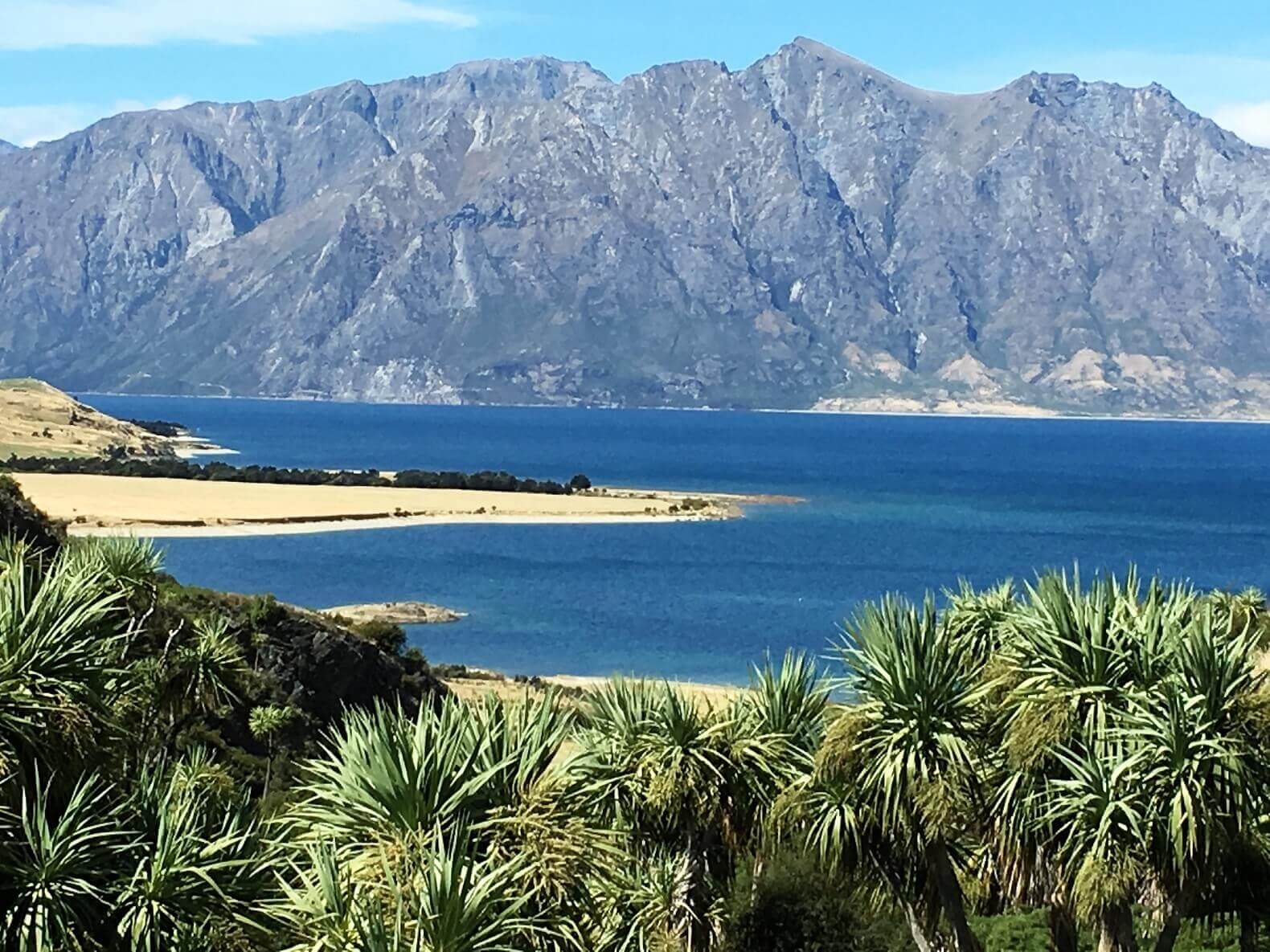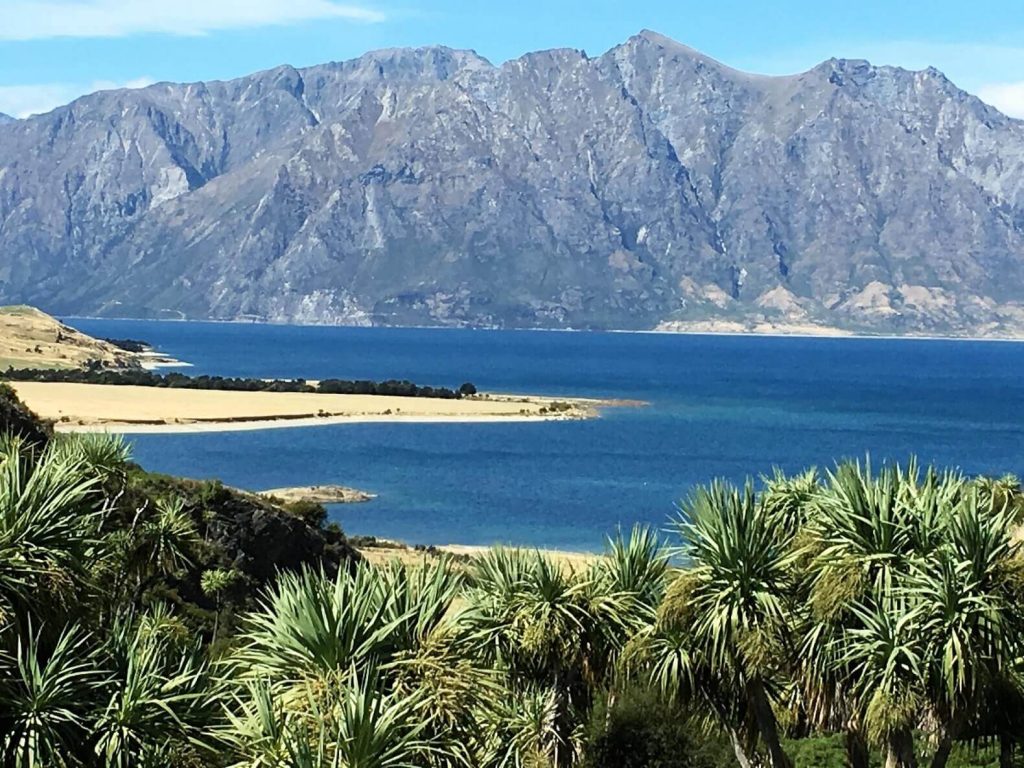 There is so much to explore in New Zealand's south island…and so many ways to explore it; helicopters on glaciers, speedboats on pristine rivers, gliders around green mountains and cruises around peaceful bays with playful seals and waddling penguins.
This trip can be comfortably accomplished in seven days by ending in Queenstown, a trendy, graceful and friendly city known as the adventure capital of the world. Queenstown is also an important hub from which you can easily connect to Australia for your additional two weeks.
On to Australia
There are endless ways to approach a two-week stint in Australia, a wonderland of stunning natural beauty, cosmopolitan cities, fine cuisine (and tasty street food), innovative art and the friendliest people I've ever met.
"Alone of all the races on earth, they seem to be free from the 'Grass is Greener on the other side of the fence' syndrome, and roundly proclaim that Australia is, in fact, the other side of that fence." ― Douglas Adams
Click To Tweet
Sydney and Melbourne, Australia are great anchor cities to explore from
Start your adventure by hopping from Queenstown, New Zealand to Sydney, Australia three hours away. Sydney's stunning architecture, majestic bay, and wildlife preserves are worth a solid two to three full days. If you love wine, make sure to explore the many vineyards in the area.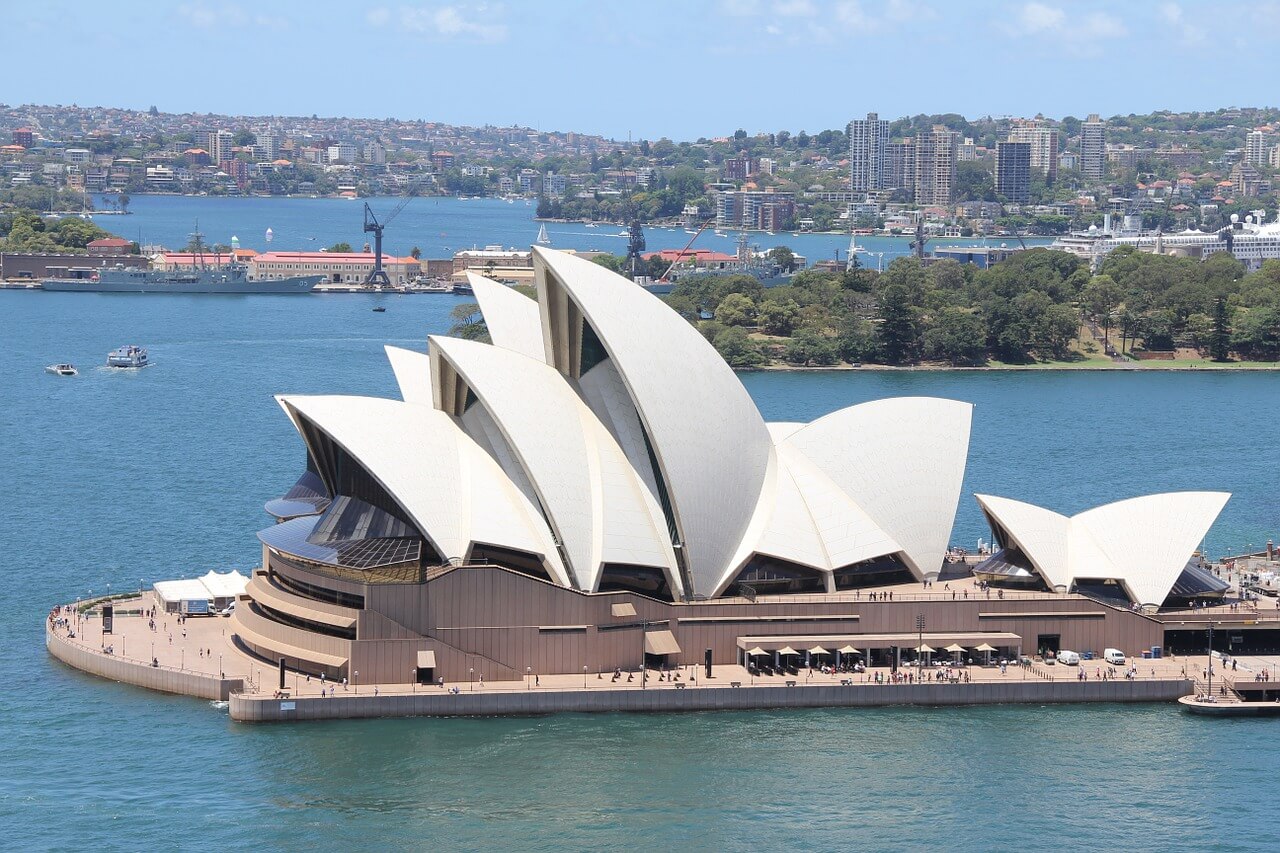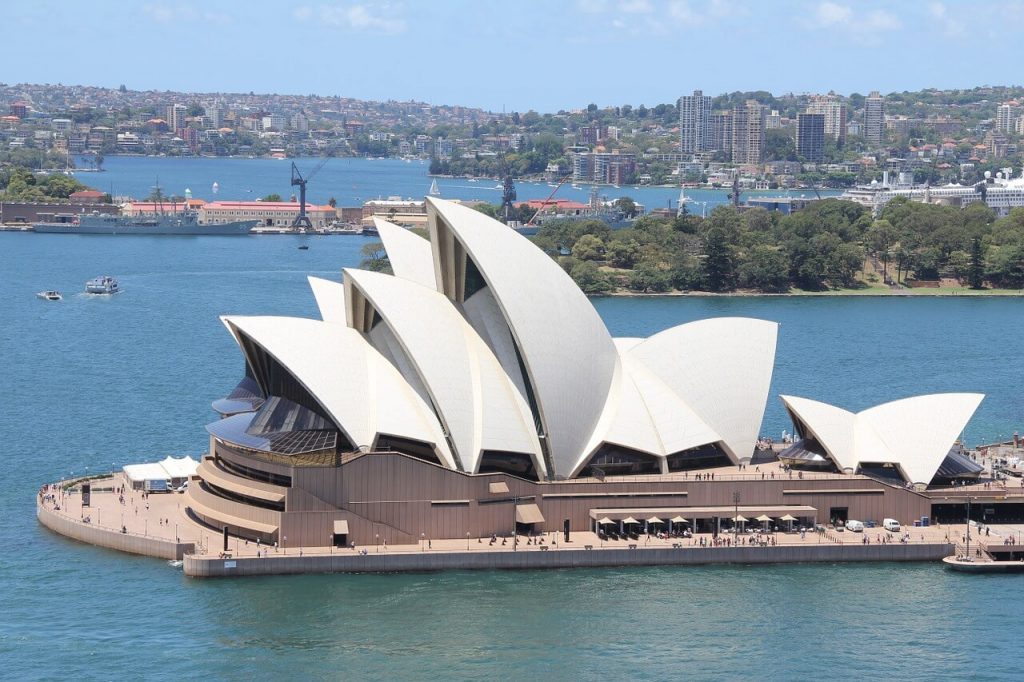 A good way to go from Sydney to Melbourne, your next stop, is by night train. NSW Trainlink offers train service in the area.  Take an evening train from Sydney's Central Station, sleep comfortably during the 11-hour trip and arrive refreshed to Central Station in Melbourne, ready to explore Australia's second-most populous city.
Australia has the friendliest people I've ever met. Talek Nantes
Click To Tweet
To get your bearings in Melbourne, Australia quickly, head to Federation Square's tourist information office as soon as you get off the train.  This is one of the most well-staffed and efficient tourist information centers I've ever seen. Here you can get your maps, reserve tours and obtain just about any information a visitor could possibly want.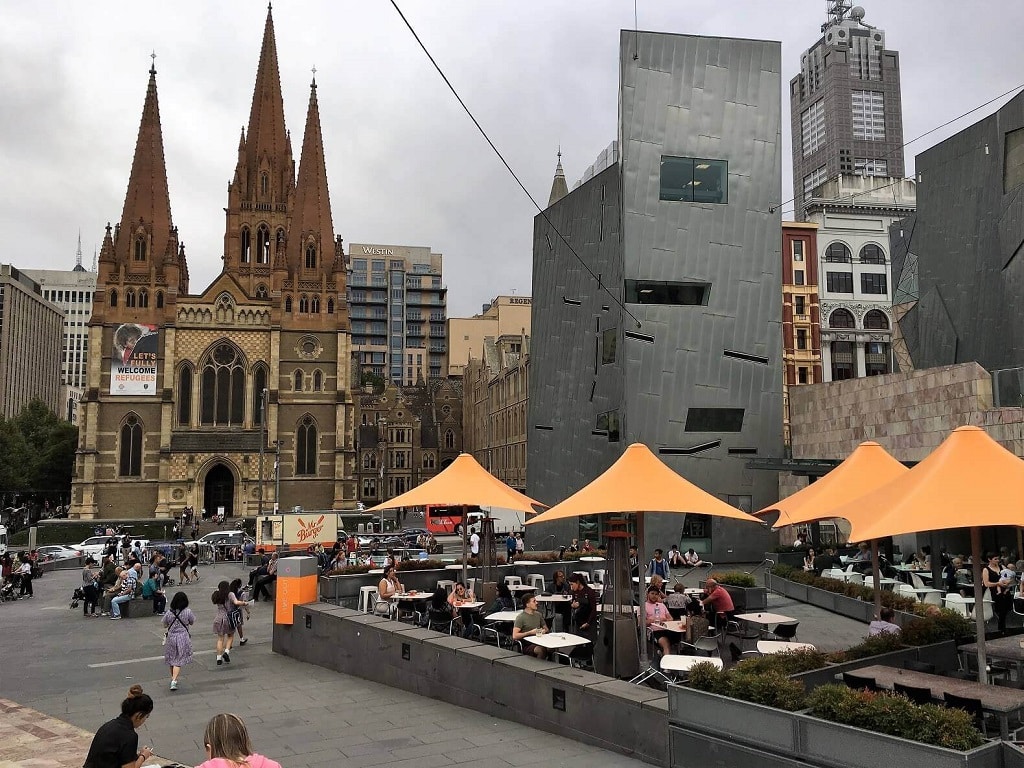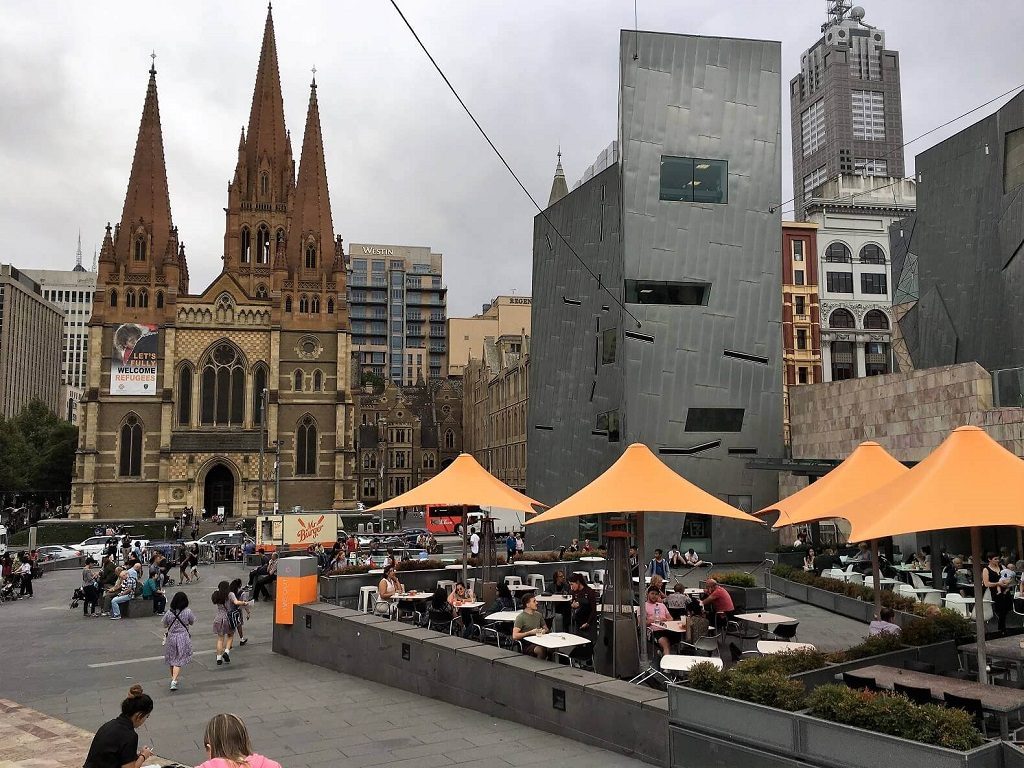 My favorite sections of Melbourne include it's food markets, museums and ethnic neighborhoods, foodie heavens offering all sorts of delights.  More features are the alleyways and arcades winding through the city. Get an alleyway map from Federation Square Tourist information and explore the restaurants, cafes, quirky vintage stores and other independent retail stores along the alley and arcade walks. Make sure to keep an eye out for street art, a Melbourne specialty.
"The people are immensely likable— cheerful, extrovert, and unfailingly obliging. They have a society that is prosperous, and instinctively egalitarian. The beer is cold. The sun nearly always shines. Life doesn't get much better…
Click To Tweet
The Great Ocean Road is an unmissable day trip out of Melbourne.  Take a full day bus tour down this 151 miles (243 km) road and have lunch overlooking the 12 Apostles.  Melbourne and the surrounding area merit a good three to four days.
Best places to stay in Sydney and Melbourne.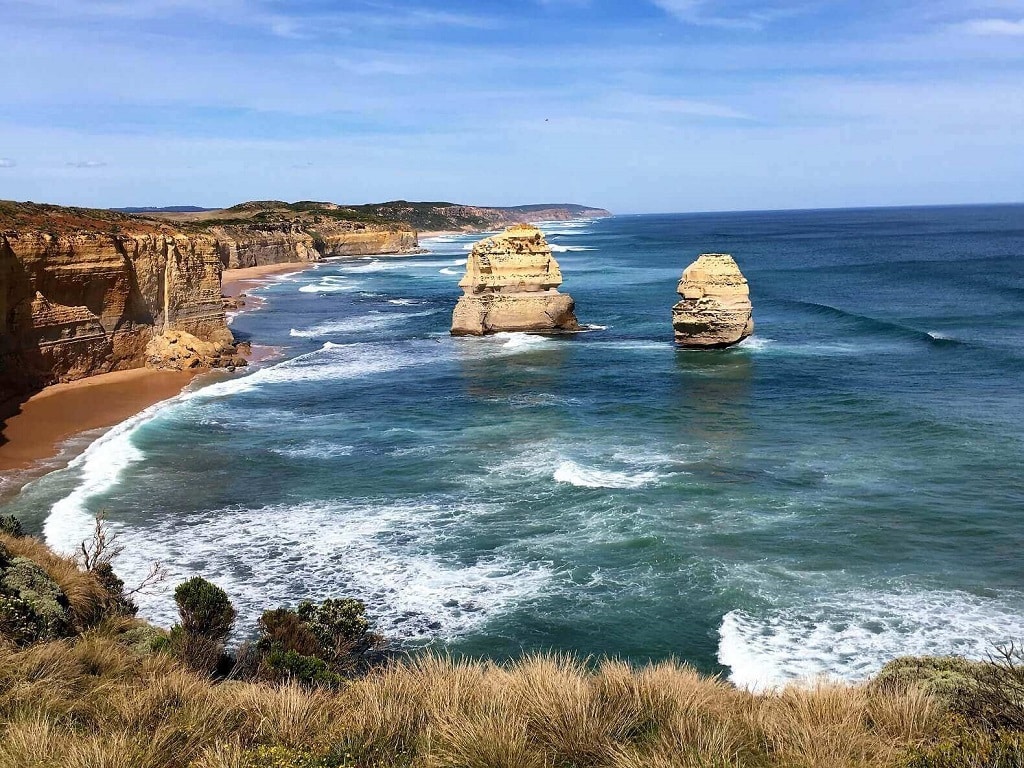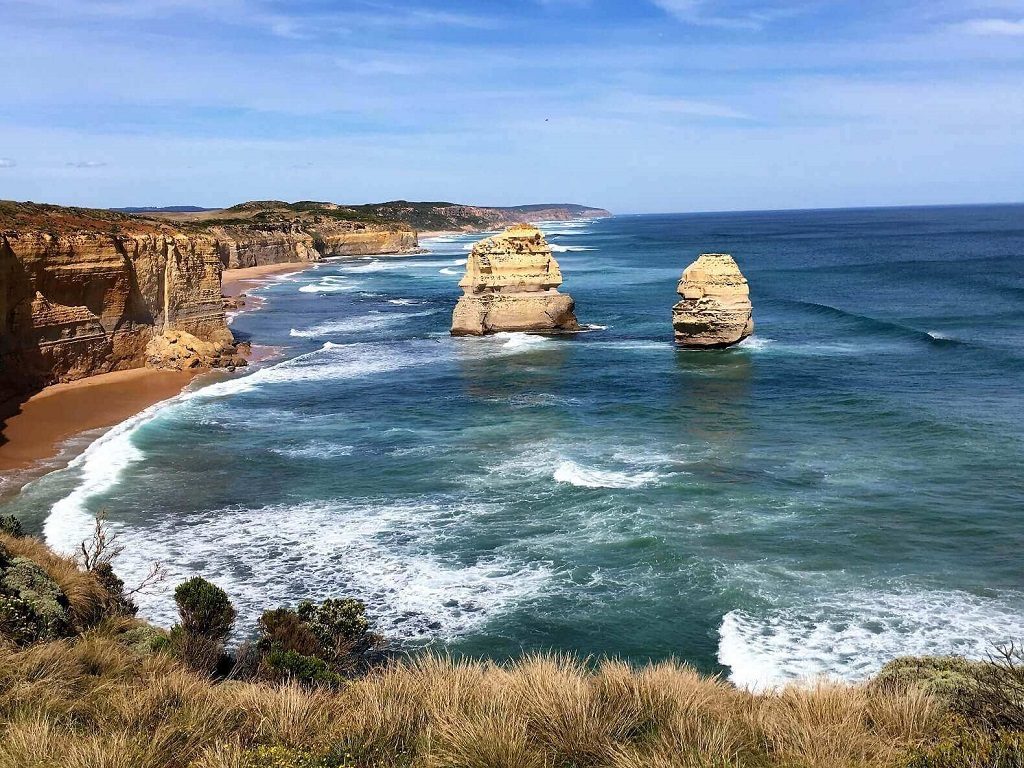 Tasmania will surprise you
Next fly out to Hobart, the capital of Tasmania and prepare to be amazed. Whatever you imagine Tasmania to be, forget it. Hobart has innovative museums and a regional cuisine that is both innovative and exciting. It is also the site of the old Port Arthur's prison with its sad and fascinating history. If you have more time, take a day tour outside the city to enjoy the majestic cliffs and dramatic landscape of the Tasmanian countryside. There is enough in Tasmania for you to slow travel the remaining six days here before you head home.
Don't miss Kangaroo Island and Adelaide, Australia
Another option is to fly to Adelaide and take a ferry to Kangaroo Island where, as the name implies, you will see your fill of kangaroos. The most stunning sight in Kangaroo Island is an odd formation called the Remarkable Rocks.  After Kangaroo Island, you can return to Adelaide to see the highlights and have one last interesting meal before heading back home via any one of Australia's connecting cities.
Where to stay in Adelaide.
If you decide to use Airbnb on your trip, here is a $40 credit to use towards your first stay.
Bring a good travel guide along to help plan your Australia and New Zealand itinerary.
How would you rearrange this Australia and New Zealand itinerary to accommodate 3 weeks' time?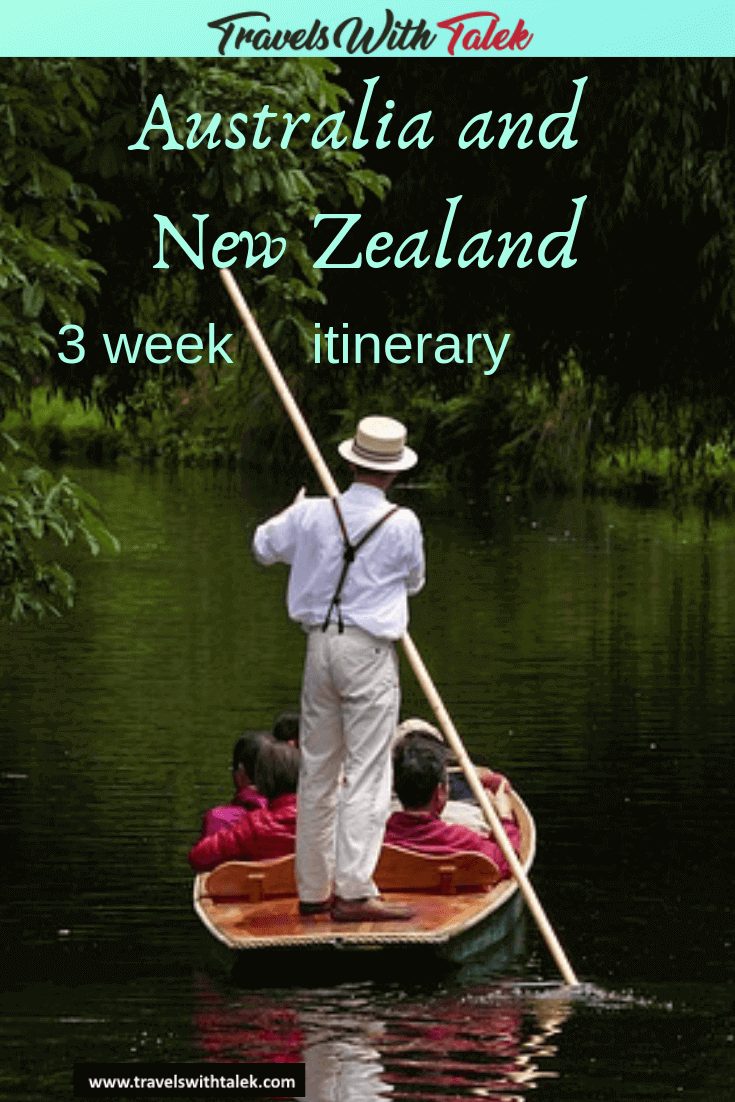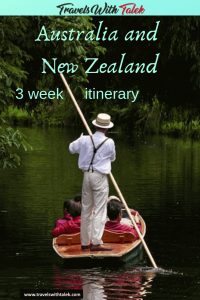 BTW, if you are getting ready for your trip, make sure to take advantage of these useful, money-saving links to book your trip:
I personally use, and can recommend, all the companies listed here and elsewhere on my blog. By booking through these sites, the small commission we earn – at no cost to you – helps us maintain this site so we can continue to offer our readers valuable travel tips and advice.