Reasons to visit Melbourne? Take your pick.  Melbourne is a very special city; a mix of funky neighborhoods, delicious food, beaches, culture, easy to get around, friendly people…take a deep breath…exciting nightlife, animal sanctuaries and a convenient base from which to explore other areas like the wine regions.  Let me share some of the things that make this city so special.
1. The trams in the city center are free. Let me repeat, the trams are free! There is also a bus that travels just about anywhere you want to go for just $10 per 24hour period. Start at Federation Square, in the heart of Melbourne, to get your bearings at one of the most efficiently run information centers I've ever visited, and take it from there. You can also get maps and book excursions here (and use the bathroom!) Federation Square is a destination on its own with trendy restaurants, a cultural center and an exhibition center. They had a craft beer sampling event when we were there. Ah, a city after my own heart.
2. Its got lots of Australians. During our time in Melbourne, we were stopped by no less than 4 total strangers asking if they could help us find a location.  While waiting for a bus we realized the smallest bill we had was $50 note. A woman who was also waiting offered to change our $50 bill for us so we could board the bus.  A tap-dancing museum guard regaled us with non-stop jokes and 92-year-old Reggie, pictured below, gave us a detailed history of his city. These are friendly, outgoing people that make you feel they are happy you are in their city.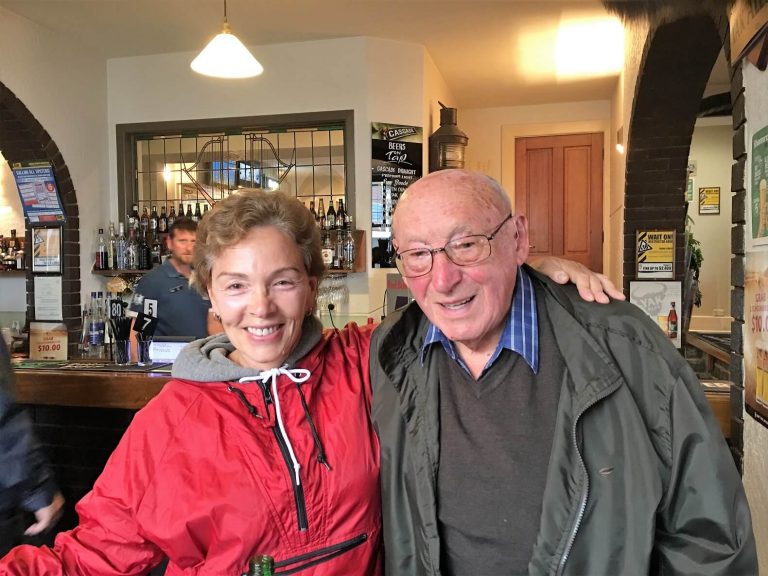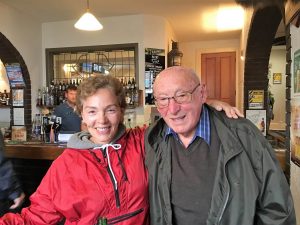 3. Its got lots of every other ethnic group too. Melbourne is a multicultural city with many ethnic neighborhood enclaves; Chinatown, Little Italy, The Greek Precinct.
Of course, with these neighborhoods comes the great food. Some restaurants we tried and loved include:
Chin Chin for Asian inspired.
Movida for Spanish tapas with a twist.
Taxi Kitchen and Time Out, both on Federation Square
Just about anywhere on Lygon Street for authentic Italian.
4. One of the best walking neighborhoods is the waterfront. The river is ringed with beautiful walks that bring you to fantastical art exhibits, unusual bridges and beautiful views. Throughout the walk, you'll find trendy restaurants and quirky shops.
5. Melbourne makes for a great base for day trips like the Great Ocean Road.  The Great Ocean Road, or GOR, is a 151 mile (243 kilometers) stretch of ocean-front highway running from Torquay with its wind-swept trees to Allansford. It is widely considered one of the world's most scenic coastal drives- and for good reason. Along the way, there are several colorful beach towns and nature sights to visit. The best known is The Twelve Apostles, the name given to several impressive limestone rock formations protruding from the ocean. Actually, several of these formations have crumbled into the sea over time but the name "Twelve" stuck. Who has ever heard of The Eight Apostles?
Traveling the Great Ocean Road for a day trip from Melbourne makes for a very long day but it is a once-in-a-lifetime adventure not to be missed. There is enough to see and do on this drive to delight you for days and even weeks if you want to rent a car and have the time. However, if your time is limited, these day trips are the best alternatives. We booked a bus trip to the Great Ocean Road at the Information Center at Federation Square. Any one of the many information centers in town can also book you but Federation Square is very conveniently located.
Here is another option for tours in and around Melbourne.
And if you're looking for reading material to get you familiarized before you arrive, look no further. Also check out Top reasons to visit Melbourne, Australia, part 2.
What are some of the reasons to visit Melbourne that appeal to you?
Some of the links on this page are affiliate marketing links. If you purchase products through these links I make a small commission at no cost to you.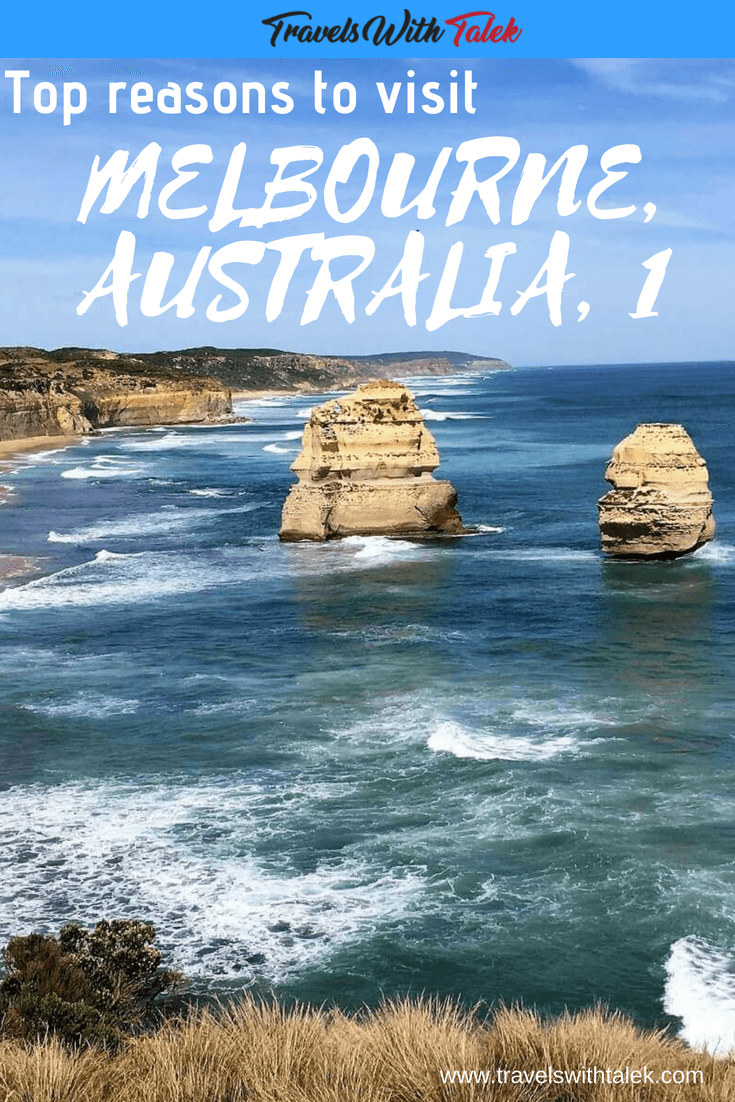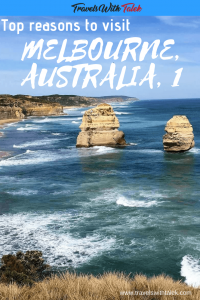 BTW, if you are getting ready for your trip, make sure to take advantage of these useful, money-saving links to book your trip:
I personally use, and can recommend, all the companies listed here and elsewhere on my blog. By booking through these sites, the small commission we earn – at no cost to you – helps us maintain this site so we can continue to offer our readers valuable travel tips and advice.