The wine regions of Australia, New Zealand and South Africa came into their own a long time ago. They are now among the great wine regions of the world. With beautiful scenery, perfect weather, many local attractions and great wine, these areas are ideal for a long, leisurely stay.  Wine-loving travel bloggers share their favorite regions in this exploration of great wine regions of Australia, New Zealand and South Africa.
GREAT WINE REGIONS OF AUSTRALIA AND NEW ZEALAND
Yarra Valley – Melbourne, Australia
Just an hour's drive from Melbourne, the rolling hills of the Yarra Valley are home to over 90 cellar doors. Large producers like Chandon and smaller boutique wineries enjoy the unique cool micro-climate suitable for many varieties of grapes. Chardonnay and pinot noir are the most popular however the region is also known for its sparkling varieties and cabernet sauvignon.
You can easily spend a weekend winery hopping in the Yarra Valley but many people day trip there on a hosted or self-drive tour from Melbourne. Pick up one of three suggested wine routes at the local tourist office. These itineraries take you past the main towns of the Yarra Valley – Healesville, Yarra Glen and Coldstream – and include visits to the best wineries for tasting.
Along the way discover local cheese and chocolate producers who are more than happy to discuss wine matching to their wares. If you are still hungry there are countless eating options from casual wood-fired pizza and charcuterie at Giant Steps in Healesville to fine dining
at Ezard at Levantine Hill. You can also enjoy a hot air balloon ride over the valley as the sun rises an unforgettable experience in one of the great wine regions of Australia.
Whichever route you take in the Yarra Valley, make sure to stop by Punt Road wines – my favourite cellar door.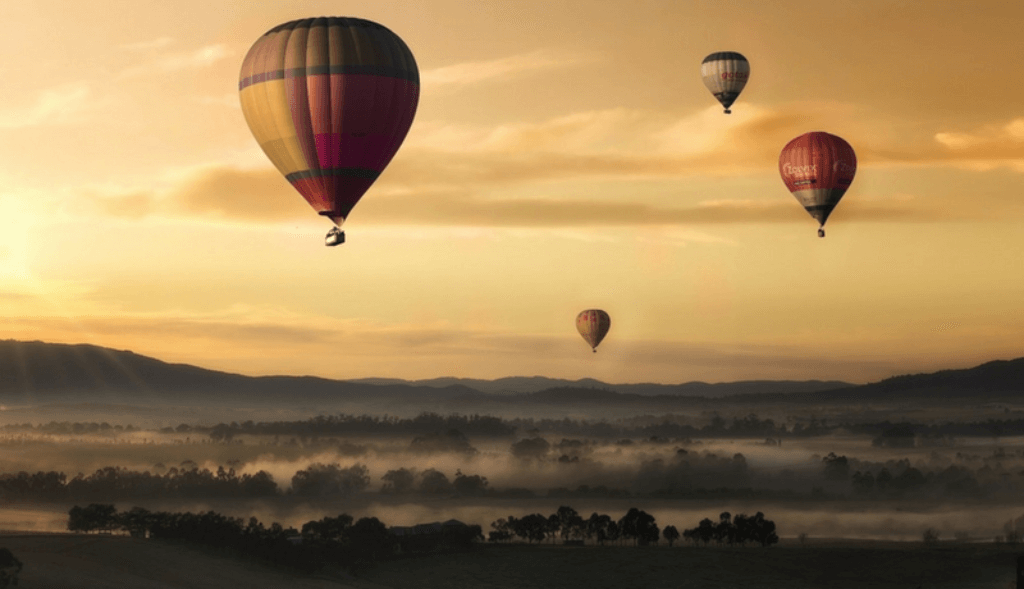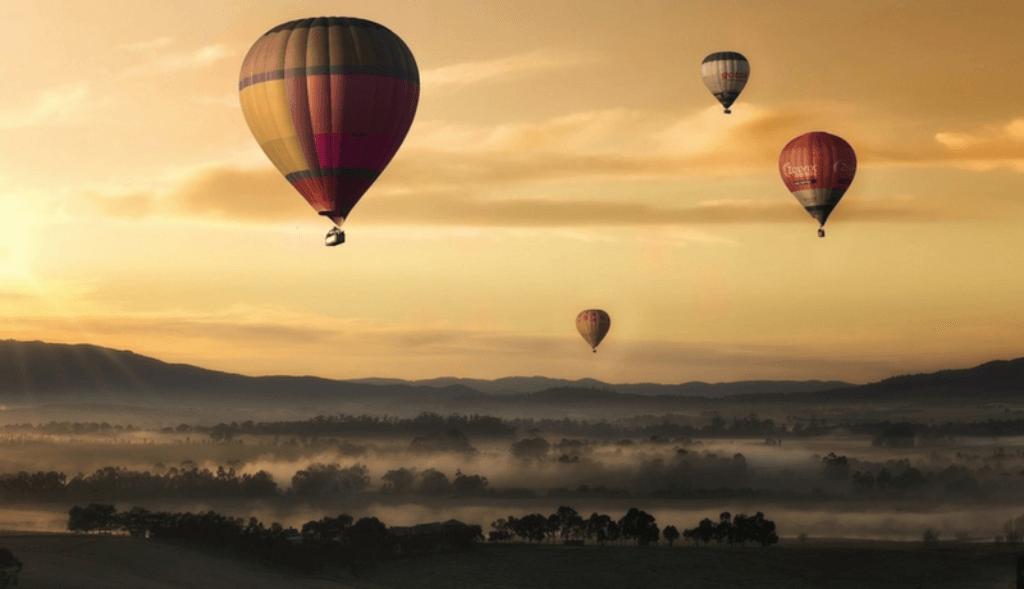 Katy Clarke
Untold Morsels
Otago in New Zealand
The Central Otago wine region of New Zealand is situated in the central part of the south island surrounded by soaring white-capped mountains. It is also the world's southernmost wine region and best known for their pinot noir. This area just outside of Queenstown is known for its cool climate and only planted the first vines back in 1983.
To visit you can fly into Queenstown and stay at any of the hotels there. There are several one-day wine tours that will pick you up at your accommodation and take you to different wineries for a sampling. Most wineries have a café, tastings, and pairings for you to try there plus you can go into the winery itself. I find wine tours to be the best way to get around, meet other people who like wine, try the best wines, and learn about the wineries and region.
A bonus for visiting the region is that you can also take a day trip to the beautiful Milford Sound.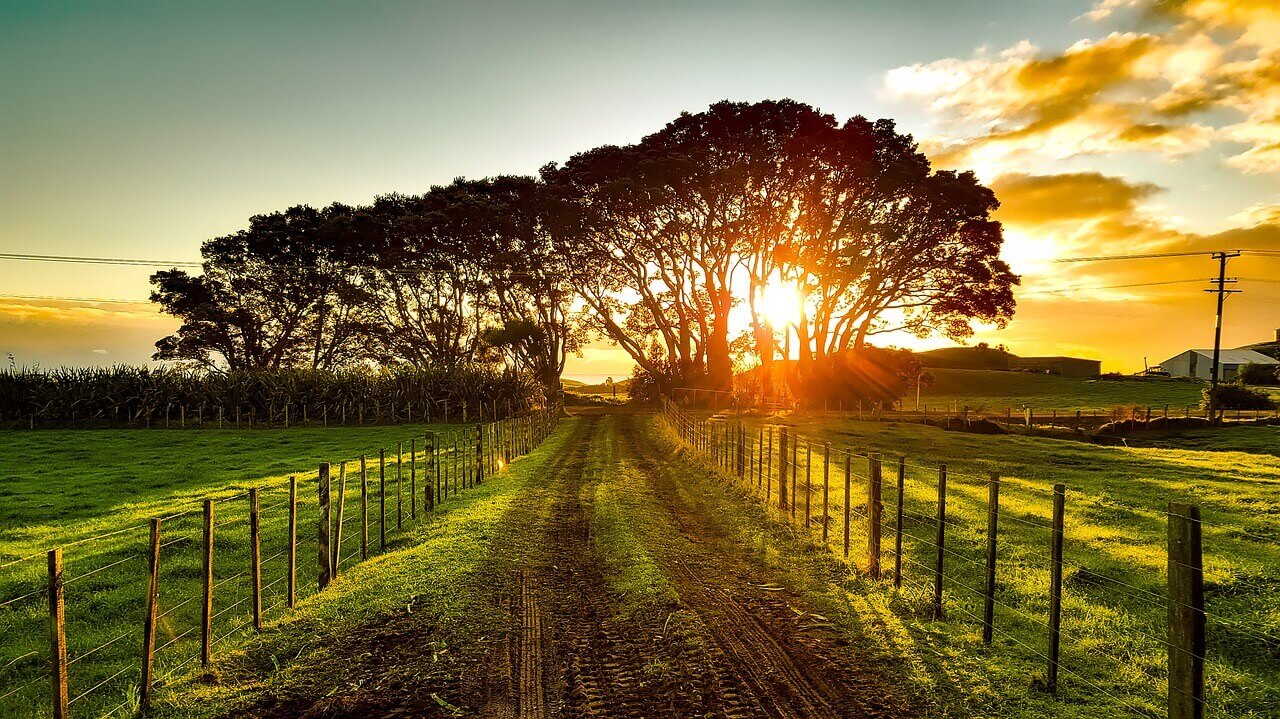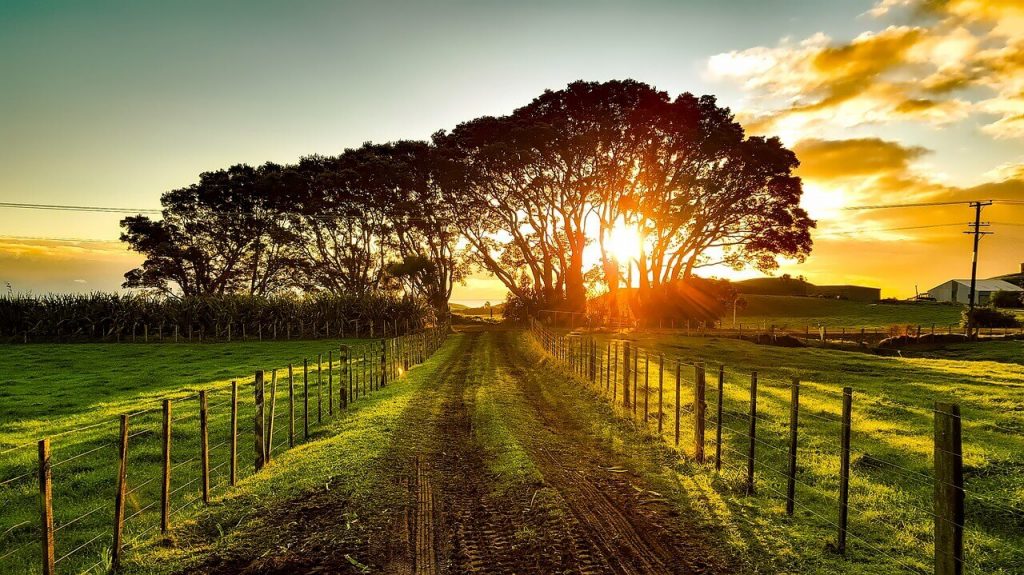 Nicole
Travelgal Nicole
Mornington Peninsula in Australia
Australia is now known worldwide for its wines and many have heard of the wonderful white wines of the Yarra Valley in Victoria. Slightly lesser known is another fantastic region only a couple of hours from the Yarra Valley – the Mornington Peninsula.
The Mornington Peninsula is about a 90-minute drive from Melbourne and home to Melbournian's favourite seaside getaway towns – Sorrento, Portsea, Dromana and Rye. The winery region is, of course, inland so when you visit you will never be far from a dip in the sea – a claim not many wine regions can make!
Mornington Peninsula is best known for its whites and pinot noir due to the colder climate. Some of the best wineries to visit include the wonderfully named Ten Minutes by Tractor, Red Hill, Port Phillip Estate and Polperro. The area has some fantastic Chardonnays and Sauvignon Blancs but I also recommend giving the slightly lesser known Pinot Gris a try as well.
The best way to get to the Mornington Peninsula and explore one of the great wine regions of Australia is to hire a car from Melbourne or do a day tour from Melbourne.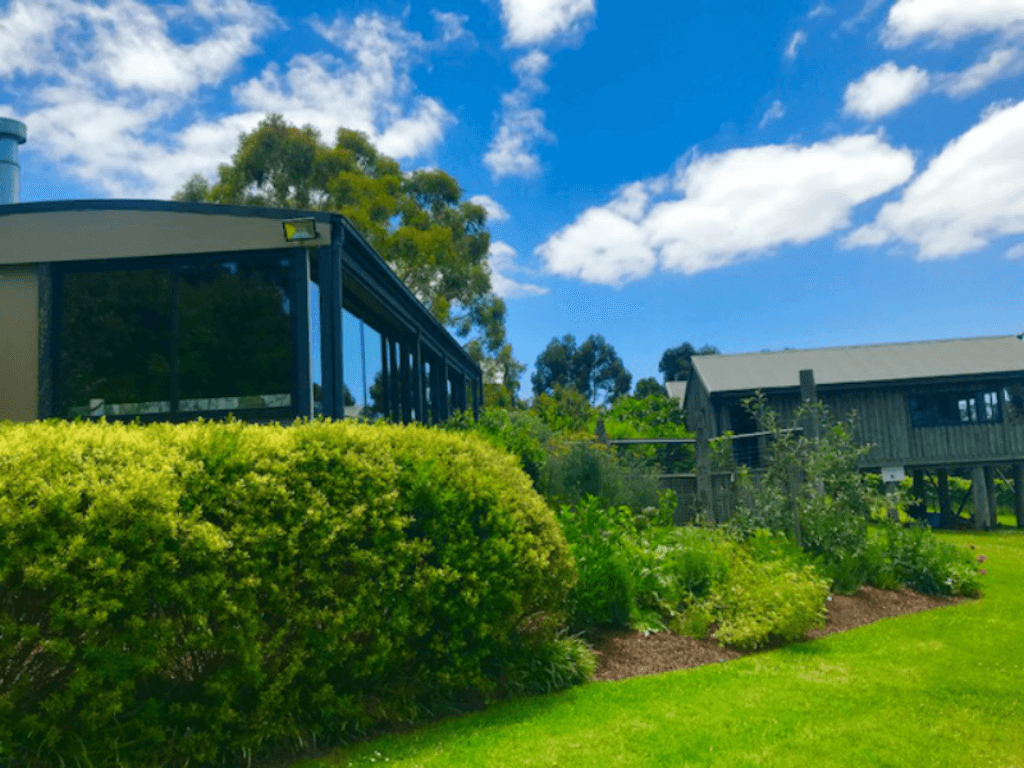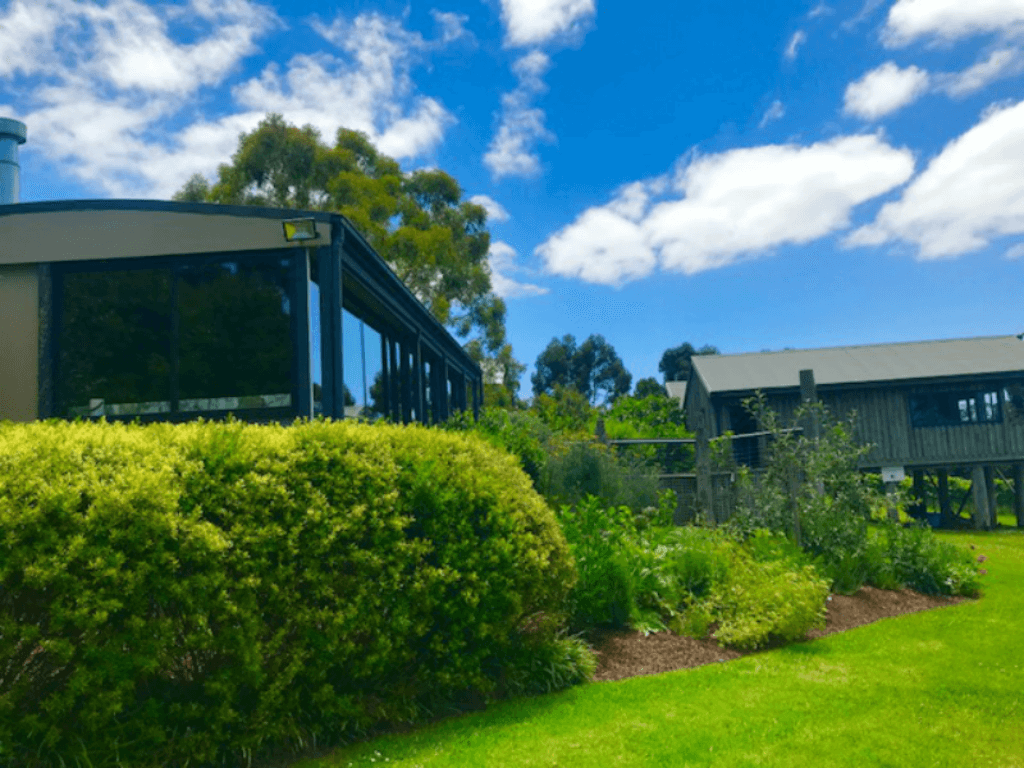 Amanda O'Brien
The Boutique Adventurer
Marlborough in New Zealand
I first tasted a Marlborough wine about 18 years ago. Since then I've had a desire to visit this great wine region near Blenheim, South Island, New Zealand. It was the distinctive green apple tang of the Sauvignon Blanc of this region that stuck with me. This wine from this region is so distinctive I'd travelled to the other side of the world for it.
The Marlborough region of New Zealand is, indeed famous for their Sauvignon Blanc. You'll see names such as Villa Maria, Brancott, Cloudy Bay, Peter Yealands, Wairau and more in your local supermarket and they're all here. 77% of all New Zealand wine comes from this region, with the signature grape, Sauvignon Blanc. However, you'll also find Pinot Noir, Riesling, Pinot Gris and Chardonnay here too. And you should try them. I like to say that I came to New Zealand because of Marlborough Sauvignon Blanc and THEN discovered New Zealand wines.
You can take a wine tour in a van here, but the absolute best way is to tour Marlborough wineries by bike. It's easy to rent bicycles from the Blenheim or the lovely village of Renwick and take a self-guided tour of the wineries. Start early, you'll get slower as the day goes on!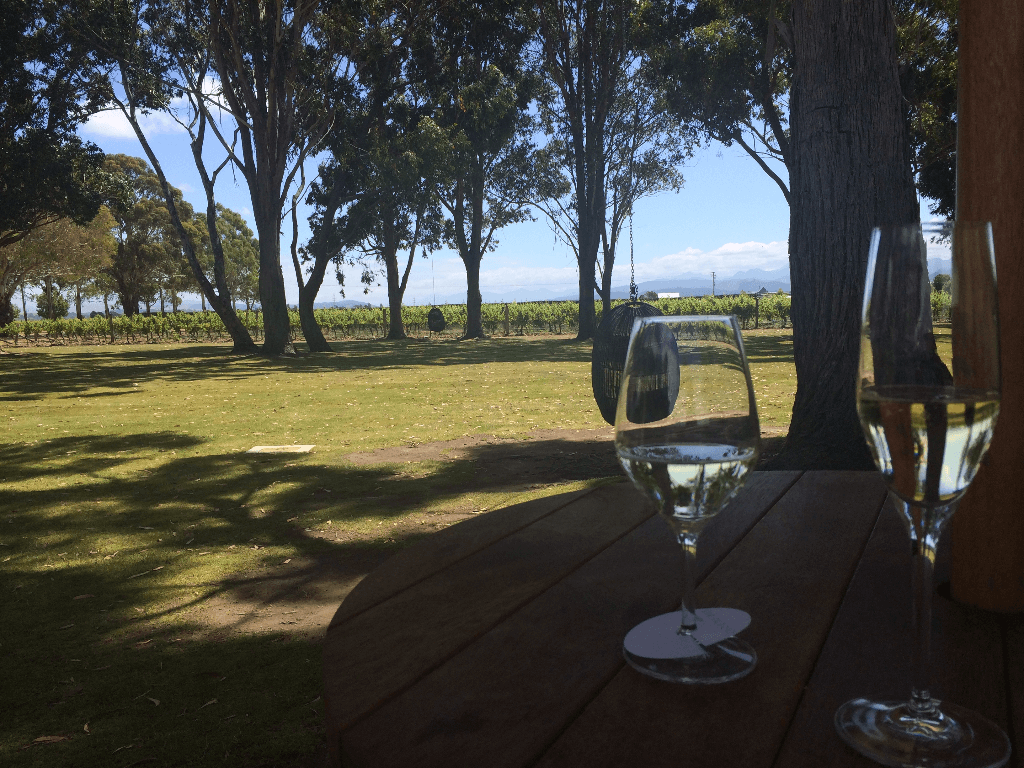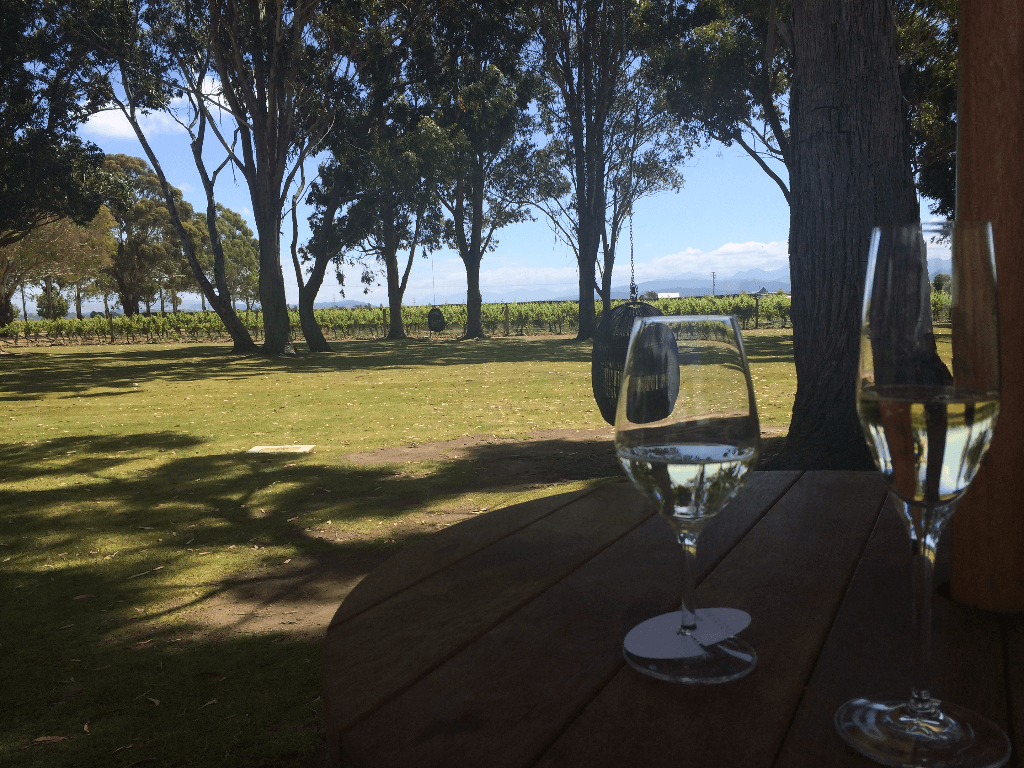 Sarah Carter & Nigel Dockerty
A Social Nomad
GREAT WINE REGIONS OF SOUTH AFRICA
Constantia Valley in Cape Town
Constantia Valley is the wine region in Cape Town about 15 km from the Central Business District. The valley can be found at the foot of Table Mountain National Park and has been making world-class wines since 1600's. It is also the home of wine states that pioneered the winemaking industry in South Africa and said to be the oldest wine producers in Southern Hemisphere.
Constantia houses at least 10 scenic wine estates with only 8 estates open to the public and included in the Constantia wine route for tourists. These estates, despite the smaller size, are home to award-winning wines from international organizations. A testament to the wine quality in the region. The Constantia Valley is also known during the 18th and 19th century as a producer of world-famed Constantia Wyn that is it said to be the wine choice of the royalties across Europe.
There are far too many options of wines in Constantia, from amazing red wines like Merlot, Shiraz, and Pinotage to great selections of white wines that include Chardonnay, Sauvignon Blanc and Viognier – just among others. The question is not a matter of choices but just a matter of taste and well, alcohol tolerance. And the best part? They are cheap and only 1/4 of the price in what you can find in other world famous wine regions.
The wine estates in Constantia do not only pride itself as makers of high-quality wines but it also houses an industry that is full of history and cultural significance. You can see these from the architecture and the long history that surpasses generations.
To reach Constantia Wine Valley, you can take the red tourist bus that goes to Constantia wine region which should cost around $25. This bus stops at the wine estates part of the tourist wine route in Constantia. You can also take an Uber. It is not recommended to bring your own car for a reason that you might enjoy the wine too much.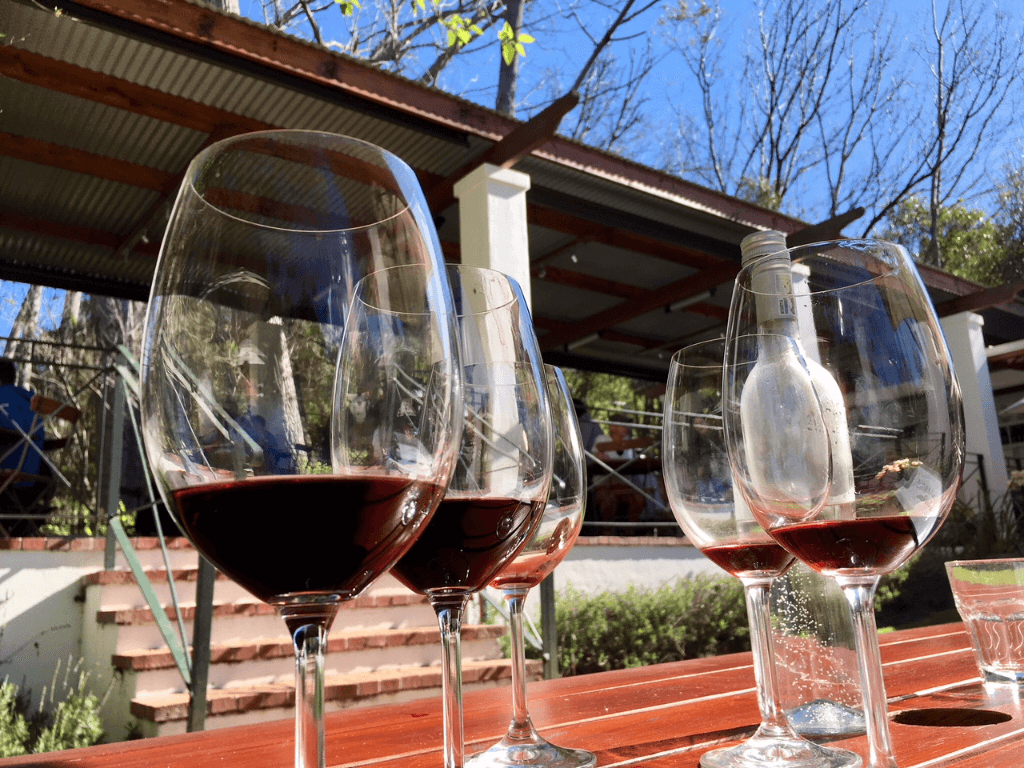 Christine Rogador
The Travelling Pinoys
Stellenbosch in South Africa
Stellenbosch is a university town in South Africa, 50km from Cape Town, famous for its beautiful scenery, Dutch-style colonial buildings and the finest wine estates in the country. The first official settlement here was established in 1679 the area considered to have great agricultural potential. Soon after that surrounding hills were planted with crops and grapes. Long after in 1972 Stellenbosch became the first place in South Africa which established a wine route, nowadays it coordinates more than 150 wineries. The area is famous for its Pinotage red wine grape, this grape varietal was bred in the town, by crossing two other cultivars by a professor at the local university. Pinotage wines are known for smokey and earthy flavors with notes of banana and tropical fruits. The wines are also produced in a style with heavy chocolaty and coffee character. Cabernet Sauvignon is the most popular red wine grape planted in Stellenbosch followed by Shiraz and Merlot.
The area also produces some of the best white wine in South Africa, Chardonnay is the most popular variety with a lot of quality Chardonnay and Chenin Blanc also being produced There are two ways of exploring Stellenbosch wineries; driving with your own car or taking a wine tour. The first option gives you more flexibility though you can't swallow too many sips, the second option is more fixed but allows you to relax and taste as much as you wish. Most wine estates' tasting rooms are opened to the public without prior arrangement. The main advice for wine tasting in the area – don't rush and try to visit as many places as possible, rather choose 5 estates and enjoy the tasting.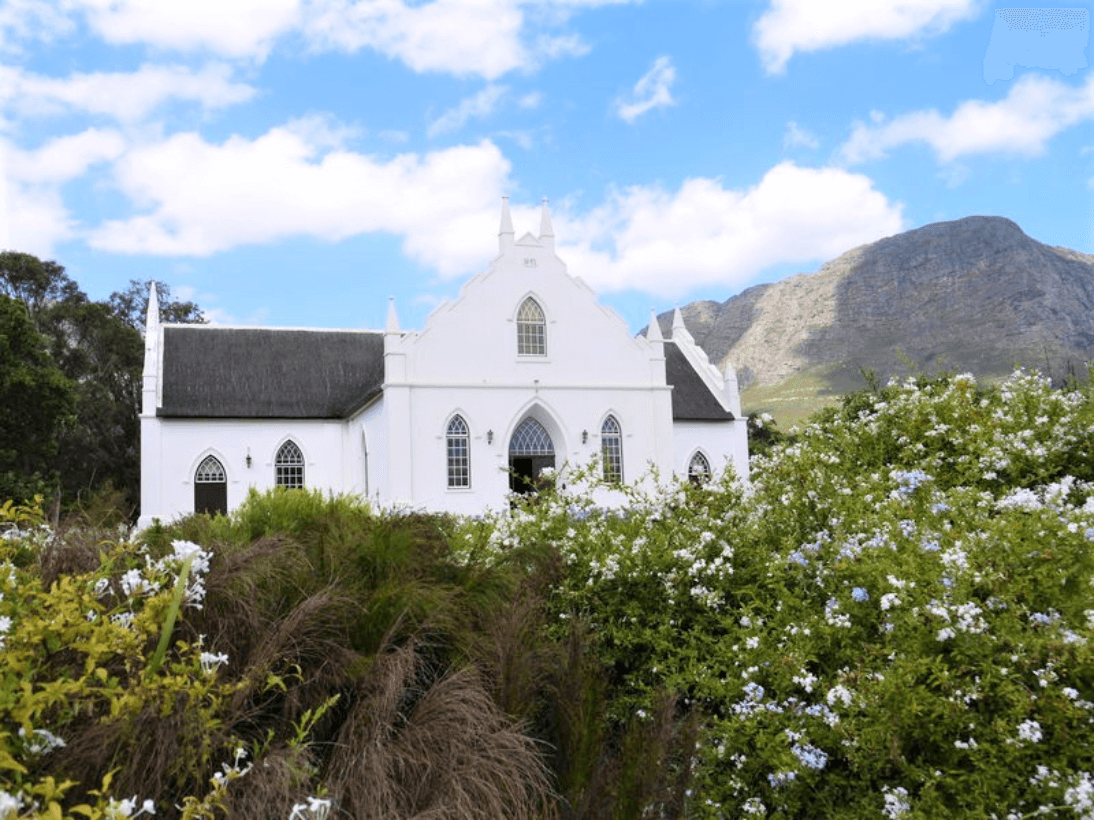 Campbell & Alya
Stingy Nomads
Hunter Valley, Australia
As Australia's oldest wine producing region, The Hunter Valley is one of the best places to go to sample some wine and enjoy the incredible scenery of the area. There are over 180 wineries to visit, so while you can drive from Sydney in about 3 hours, an overnight stay is recommended. If you're short on time, there are plenty of day tours organised from Sydney, which will set you back around AUS$ 125 per person, including lunch. The 'Hunter Valley Semillon' is considered to be the iconic wine of this region, although you can find a wide variety of grapes here, such as Chardonnay, Shiraz, Verdelho and Cabernet Sauvignon. Besides the wines, there is also some fantastic local beer, cheese, chocolate and gourmet food to enjoy here. Some of your stops could include 'Drayton's Family Wines', one of the Hunter Valley's pioneering winemaking families, 'McGuigan Wines', an award-winning winemaking company or 'Tempus Two Cellar Door', which is a more contemporary winery founded in 1997 by the McGuigan family.
Nienke Krook blogs at The Travel Tester
Explore other great wine regions of Europe and The Americas.
Fancy a weekend in one of the great wine regions of Australia, New Zealand or South Africa?  Which would you prefer?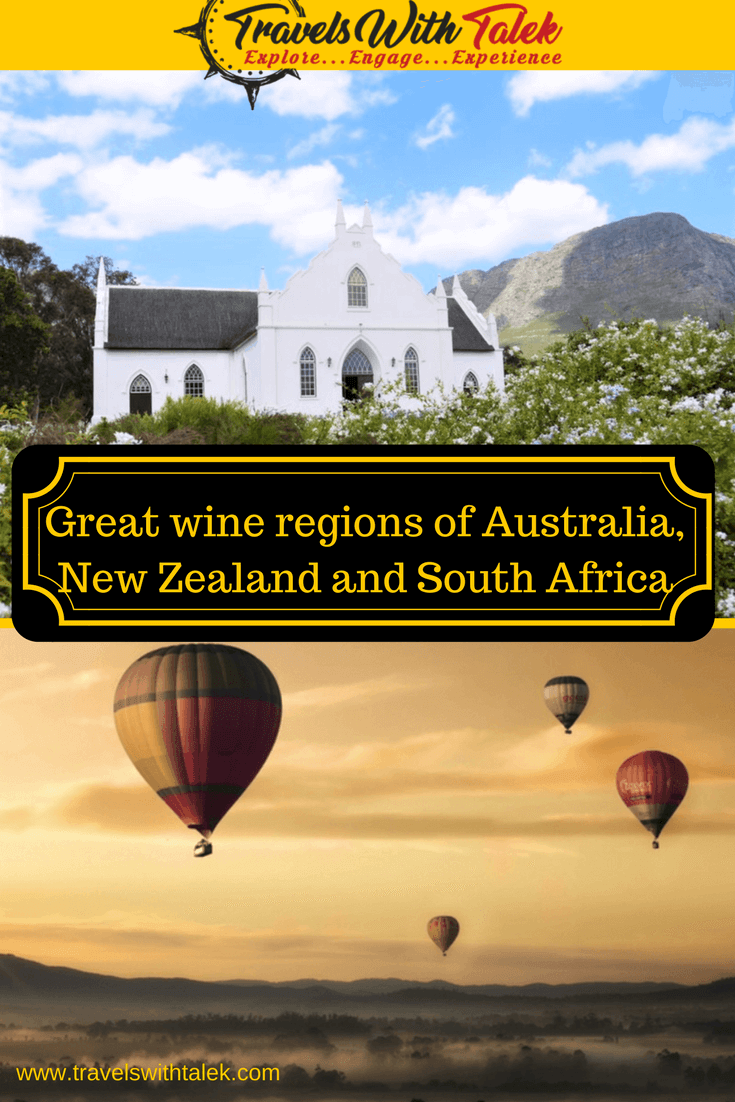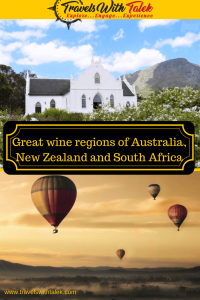 BTW, if you are getting ready for your trip, make sure to take advantage of these useful, money-saving links to book your trip:
I personally use, and can recommend, all the companies listed here and elsewhere on my blog. By booking through these sites, the small commission we earn – at no cost to you – helps us maintain this site so we can continue to offer our readers valuable travel tips and advice.