A unique Melbourne experience is not hard to come by in such a friendly, welcoming city.  Reasons to visit Melbourne? Take your pick.  Melbourne is a very special city; a mix of funky neighborhoods, delicious food, beaches, culture, easy to get around, exciting nightlife, animal sanctuaries and a convenient base from which to explore other areas like the wine regions.  Melbourne is a must-visit city to include in any 2- or 3-week Australia itinerary. Let me share some of the things that make this city so special.
Explore Federation Square
Start at Federation Square, in the heart of Melbourne, to get your bearings at one of the most efficiently run information centers I've ever visited, and take it from there. You can also get maps and book excursions here (and use the bathroom!) Federation Square is a destination on its own with trendy restaurants, a cultural center and an exhibition center. They had a craft beer sampling event when we were there. Ah, a city after my own heart!
The trams in the city center are free. Let me repeat, the trams are free! If that's not a hearty welcome, I don't know what is. There is also a bus that travels just about anywhere you want to go for just AUD10 (about $7US) per 24hour period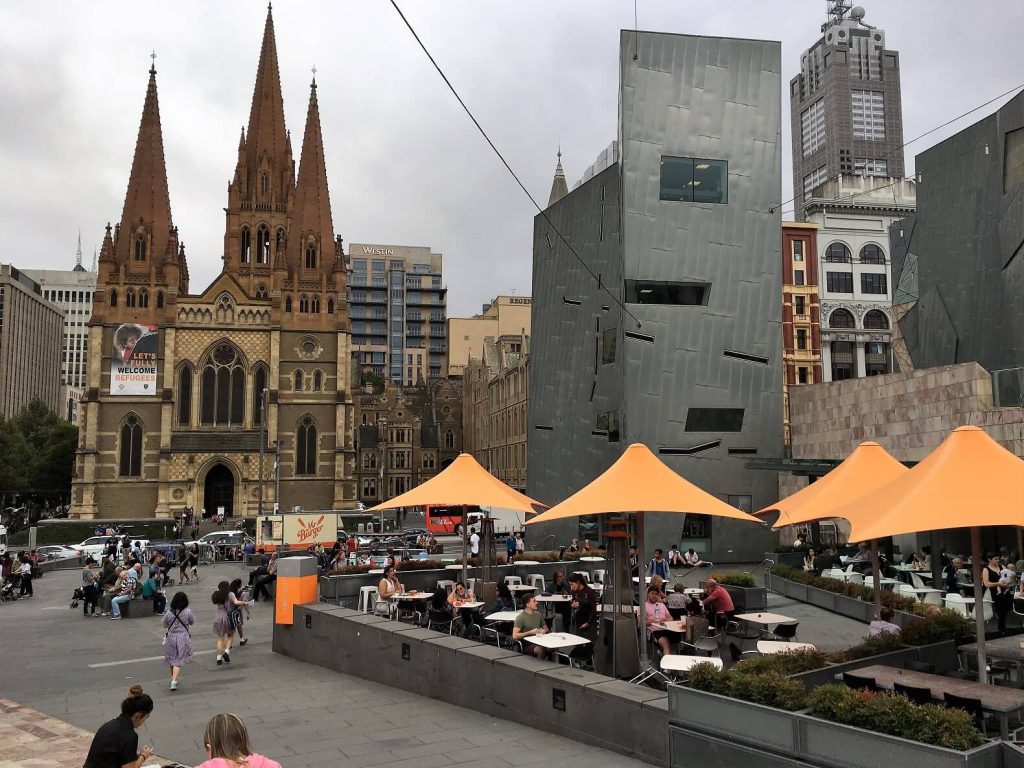 Chat up an Australian
During our time in Melbourne, we were stopped by no less than 4 total strangers asking if they could help us find a location. While waiting for a bus we realized the smallest bill we had was AUD50 note. A woman who was also waiting offered to change our AUD50 bill for us so we could board the bus. A tap-dancing museum guard regaled us with non-stop jokes and a 92-year-old Melburnian gave us a detailed history of his city. These are friendly, outgoing people that make you feel they are happy you are in their city.
Melbourne food experiences
As an immigrant gateway city, Melbourne is home to many ethnic groups. Like New York City, Melbourne is multicultural with many ethnic neighborhood enclaves; Chinatown, Little Italy, The Greek Precinct.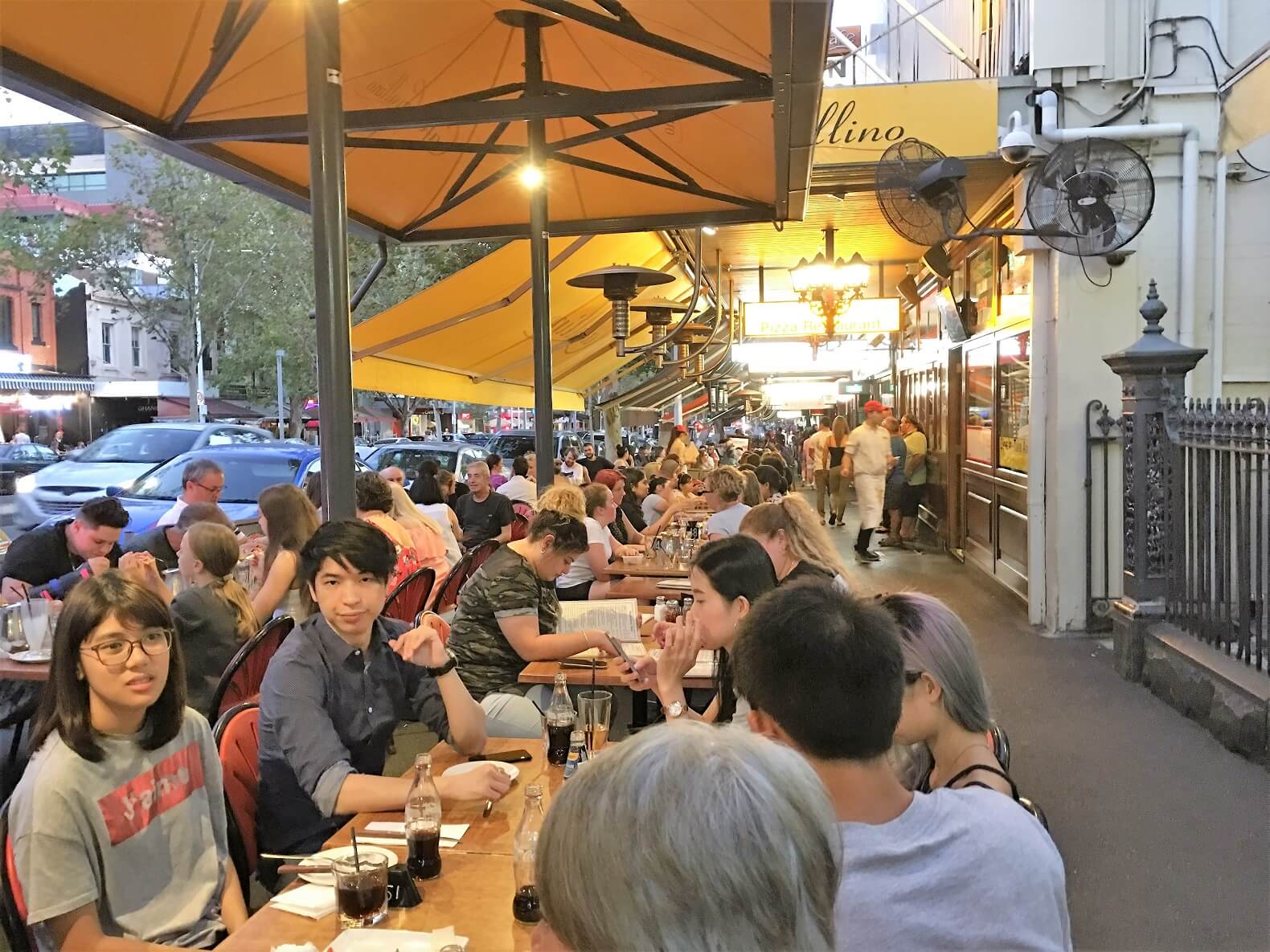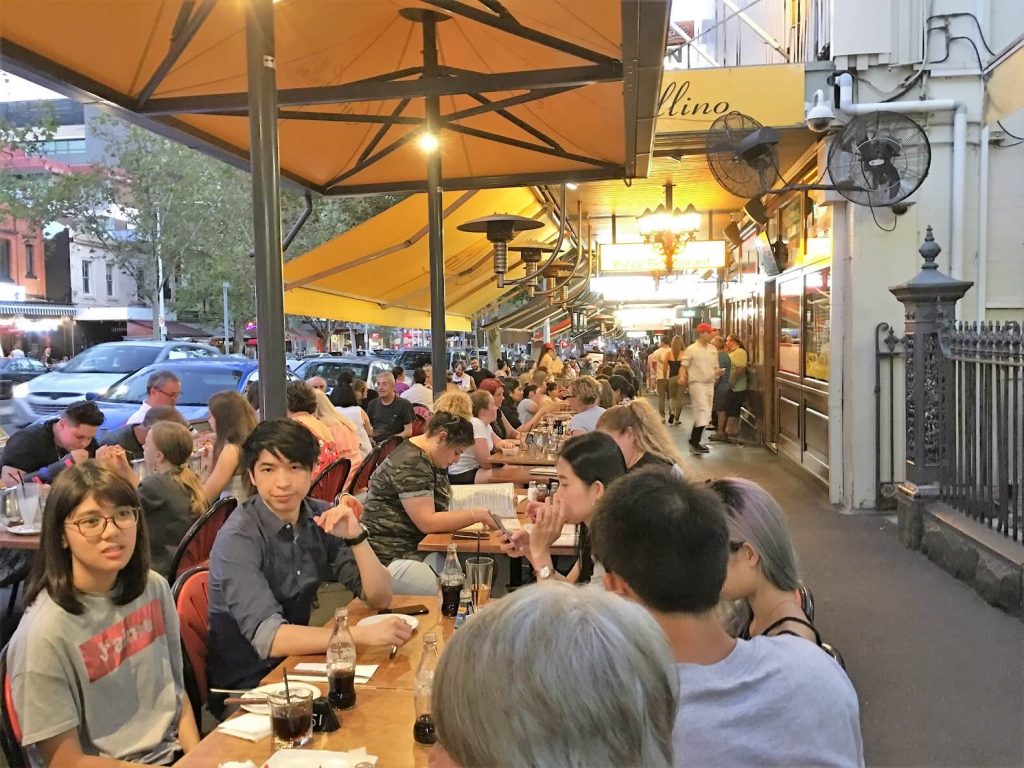 Of course, with these neighborhoods comes the great food. Outdoor dining on Lygon Street, pictured avove, is the perfect Melbourne dinner experience. Some restaurants we tried and loved include:
Chin Chin for Asian inspired.
Movida for Spanish tapas with a twist.
Taxi Kitchen and Time Out, both on Federation Square
Just about anywhere on Lygon Street for authentic Italian food.
Walk the waterfront, a delightful Melbourne experience
One of the most fun things to do in Melbourne is walking through the neighborhoods on the waterfront. The river is ringed with beautiful walks that bring you to fantastical art exhibits, unusual bridges and beautiful views. Throughout the walk, you'll find trendy restaurants and quirky shops. When you're wondering where to go in Melbourne, head for the waterfront and the answer will come to you. A walk on the waterfront is a delightful Melbourne experience.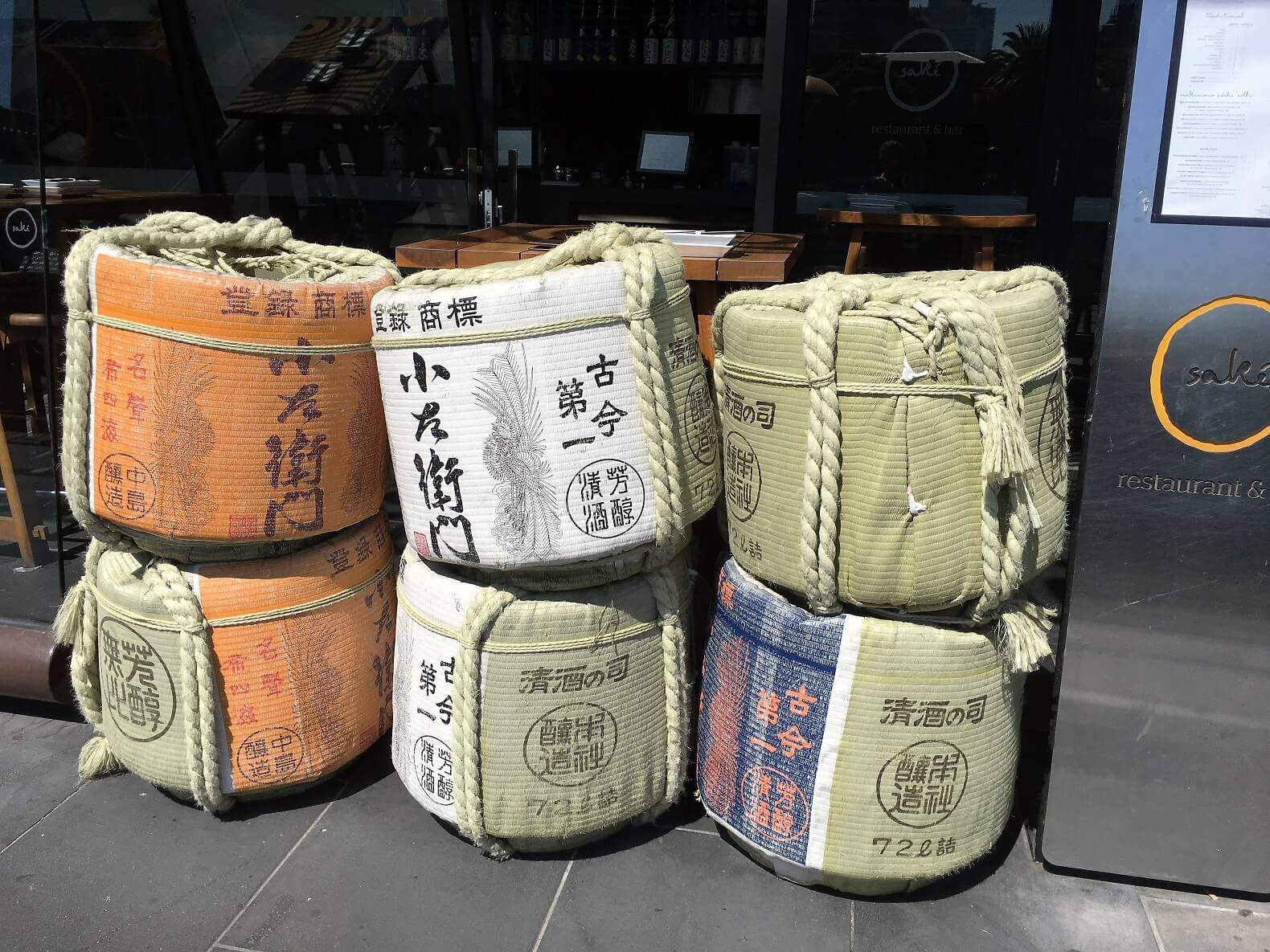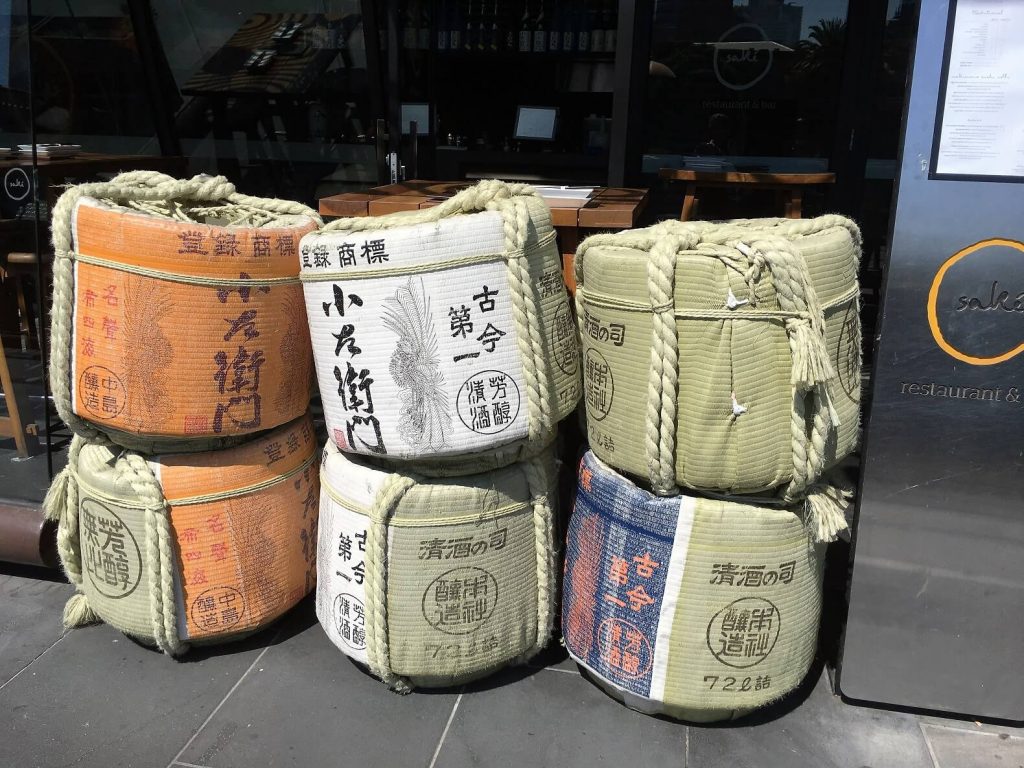 Base yourself in Melbourne for epic day trips
Melbourne makes for a great base for day trips like the Great Ocean Road. The Great Ocean Road, or GOR, is a 151 mile (243 kilometers) stretch of ocean-front highway running from Torquay with its wind-swept trees to Allansford. It is widely considered one of the world's most scenic coastal drives- and for good reason.
Along the way, there are several colorful beach towns and nature sights to visit. The best known is The Twelve Apostles, the name given to several impressive limestone rock formations protruding from the ocean. Actually, several of these formations have crumbled into the sea over time but the name "Twelve" stuck. Who has ever heard of The Eight Apostles?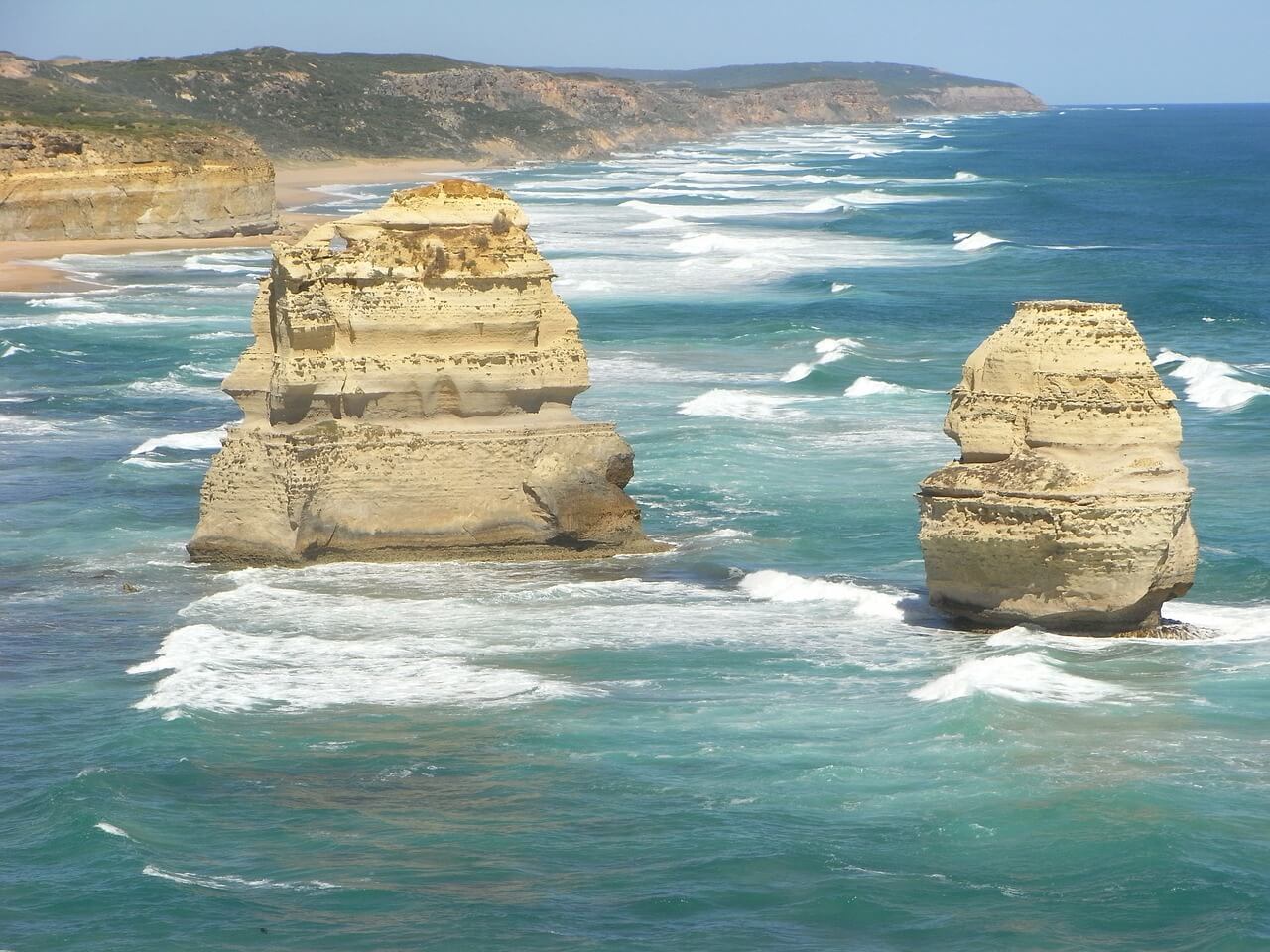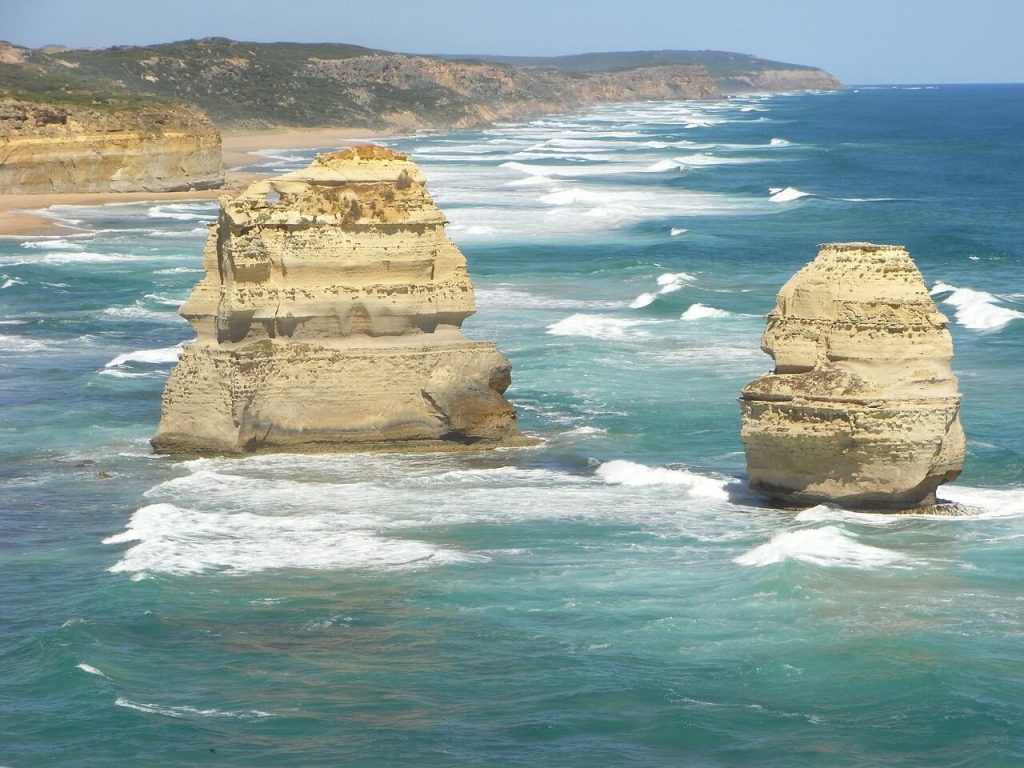 Traveling the Great Ocean Road for a day trip from Melbourne makes for a very long day but it is a once-in-a-lifetime adventure not to be missed. There is enough to see and do on this drive to delight you for days and even weeks if you want to rent a car and have the time. However, if your time is limited, these day trips are the best alternatives. We booked a bus trip to the Great Ocean Road at the Information Center at Federation Square. Any one of the many information centers in town can also book you but Federation Square is very conveniently located.
Get lost in Melbourne's alleys, lanes and arcades
Melbourne is famous for its lanes, alleyways and arcades. As you walk through these charming lanes you find dozens of things to do and places to see in Melbourne.
Pick up a map at Federation Square, in the center of town, and stroll the recommended 2-mile lanes and arcade walk for a uniquely Melbourne experience. It will take you through winding little streets, up-market arcades and restaurant rows. Along the way, you will discover unusual museums and galleries, all sorts of restaurants from ethnic to beer halls and some of the most unique little shops you'll ever see.
You can make this stroll a couple of hours jaunt or an entire day affair depending on your interests. The walk traditionally begins at Federation Square although you can pick it up wherever you want along the route. This uniquely Melbourne experience is truly an off-the-beaten-track activity rarely found in other cities. It is one of the top reasons to visit Melbourne.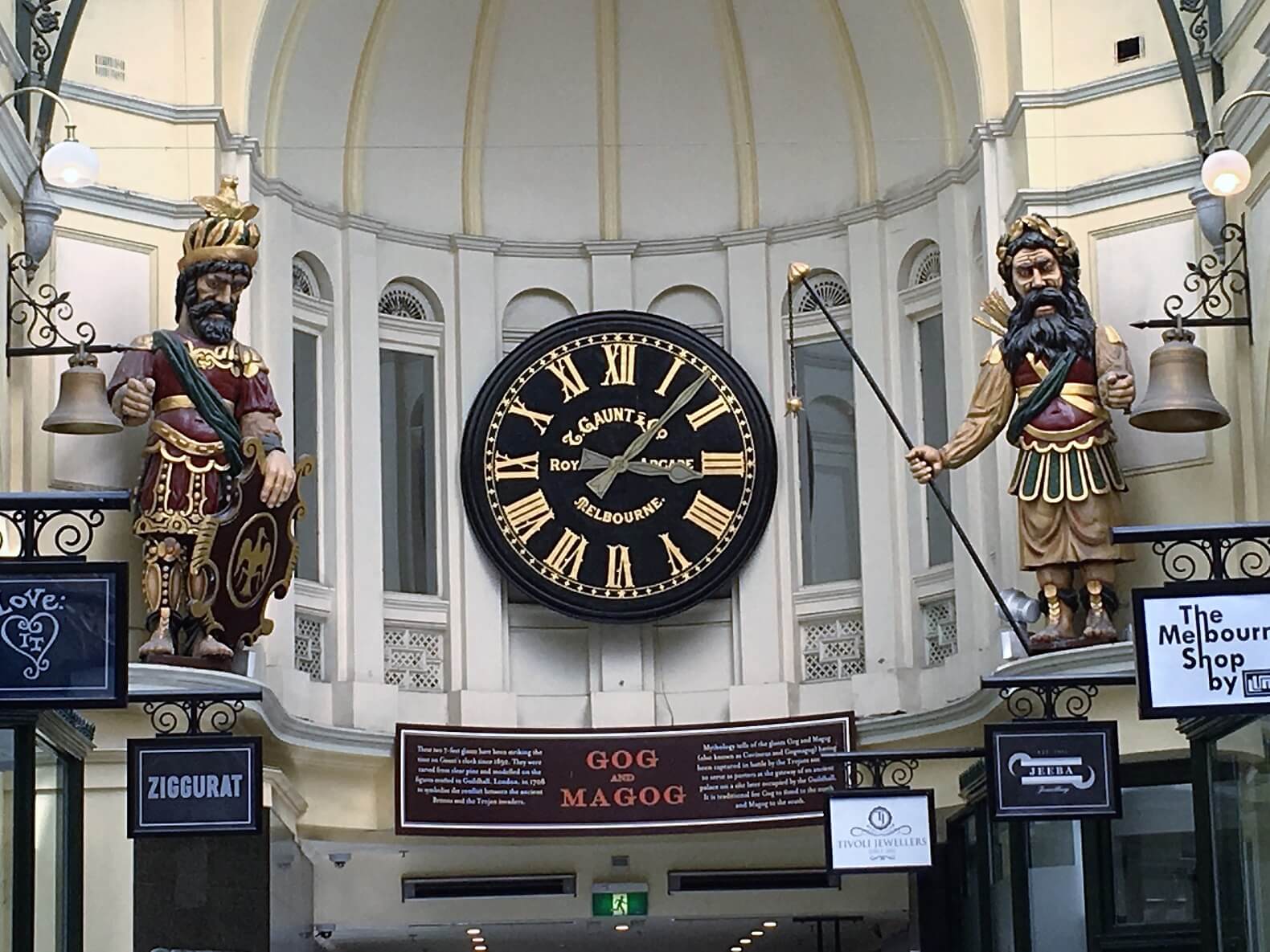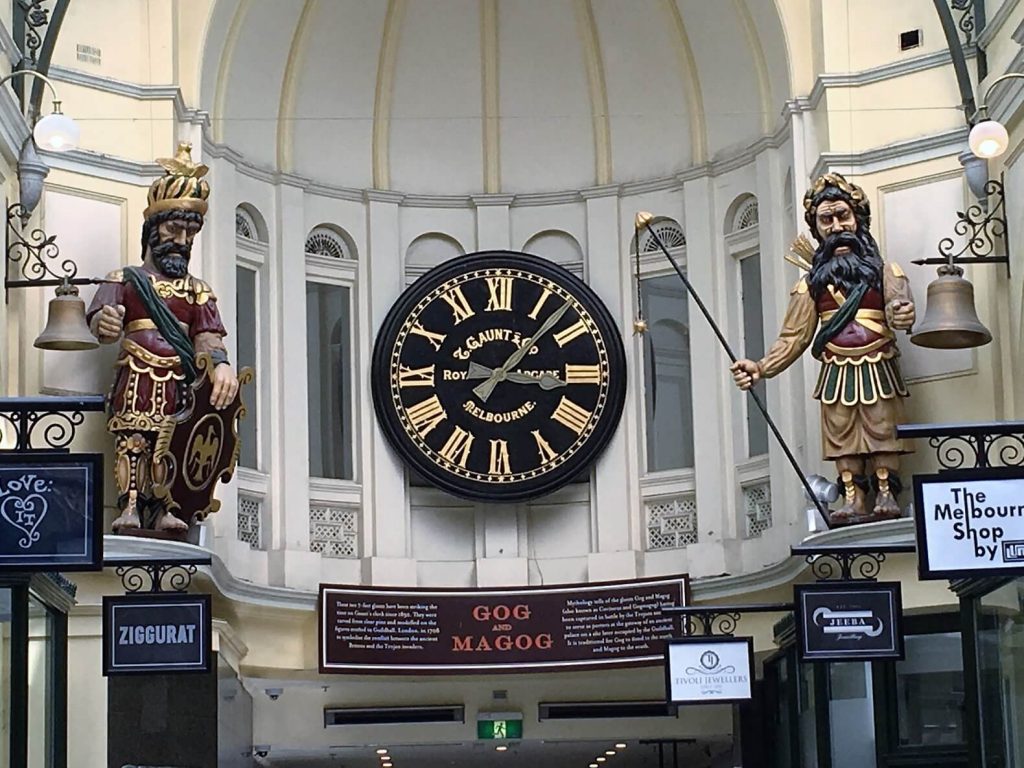 You'll find Melbourne's shopping arcades to be full of interesting little stores selling unique items you won't find anywhere else. This is the ideal destination for a Melbourne gift experience to bring a little bit of Melbourne home. You will be surprised with the abundance of original gift ideas in Melbourne's arcades.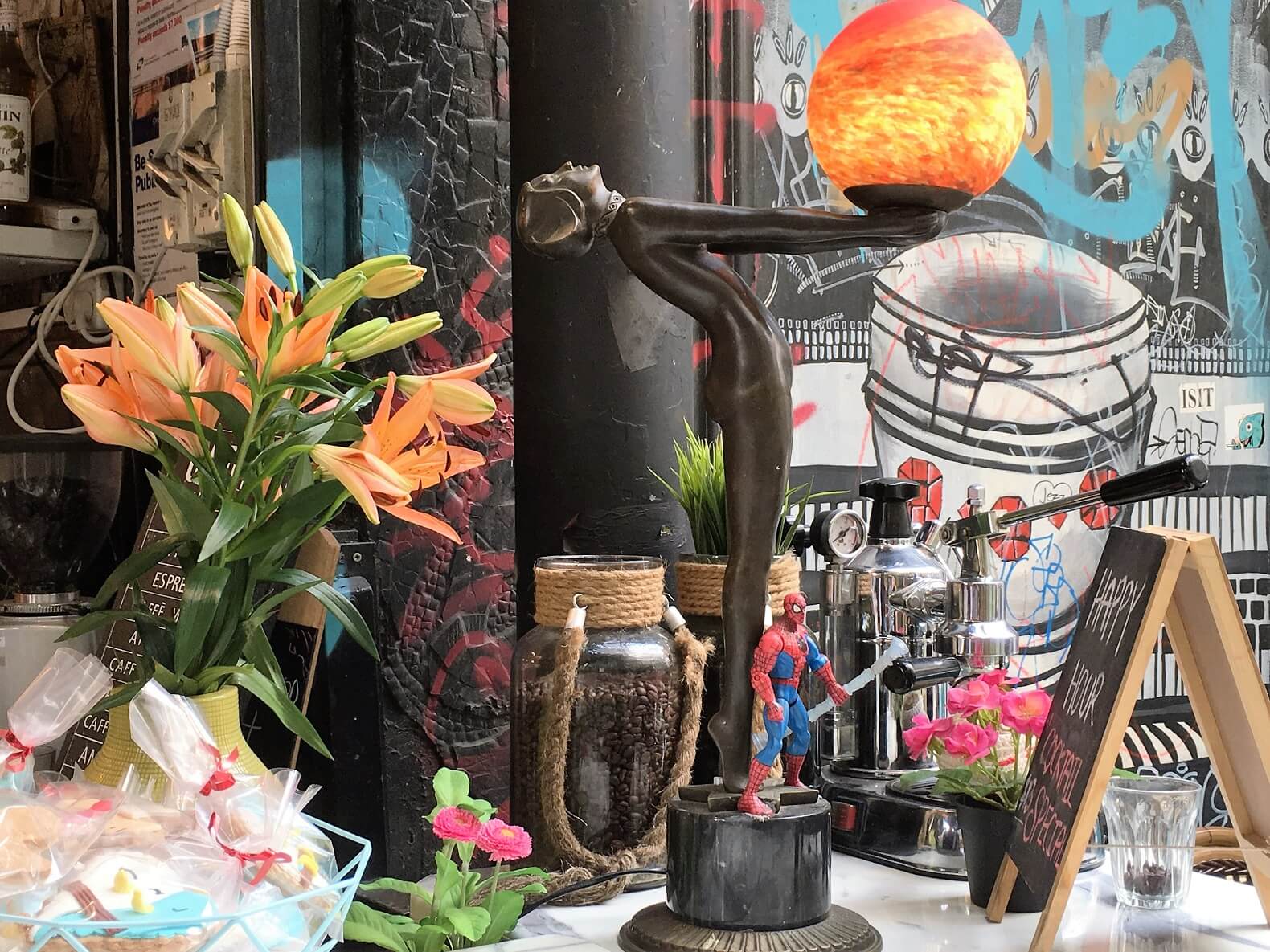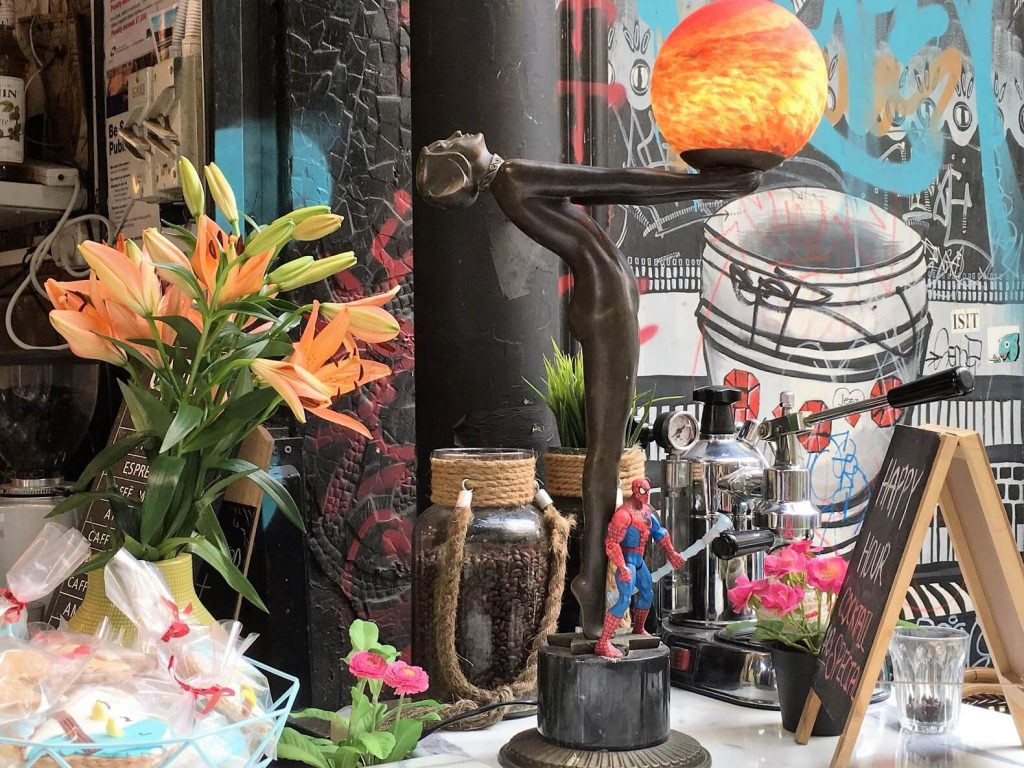 Melbourne has a wide variety of accommodation options in all price ranges:
Enjoy wildlife and animal experiences
Melbourne, and Australia in general, is notable for its abundance of wildlife sanctuaries. These animal heavens focus on conservation and sustainability. A visit to one of these sanctuaries is guaranteed to be a memorable Melbourne experience.
Phillip Island is an ideal day trip from Melbourne and site of the Penguin Parade. It is located about 90 minutes south of the city and the area is a wildlife paradise. The southern and western coasts of the island host several protected bird sanctuaries and a wildlife park. The western part of the island supports the largest fur seal colony in Australia. Previously endangered ocean life native to the area, like dolphins and several types of whales have started to recover population.
But the big draw, the main reason visitors come to Phillip Island are the Fairy Penguins. At an average of 13 inches high, these cute little guys are the smallest of the penguin family and the stars of the Penguin Parade. Visiting Phillip Island is one of the best Melbourne attractions you can experience. An ideal destination with fun activities the whole family will love.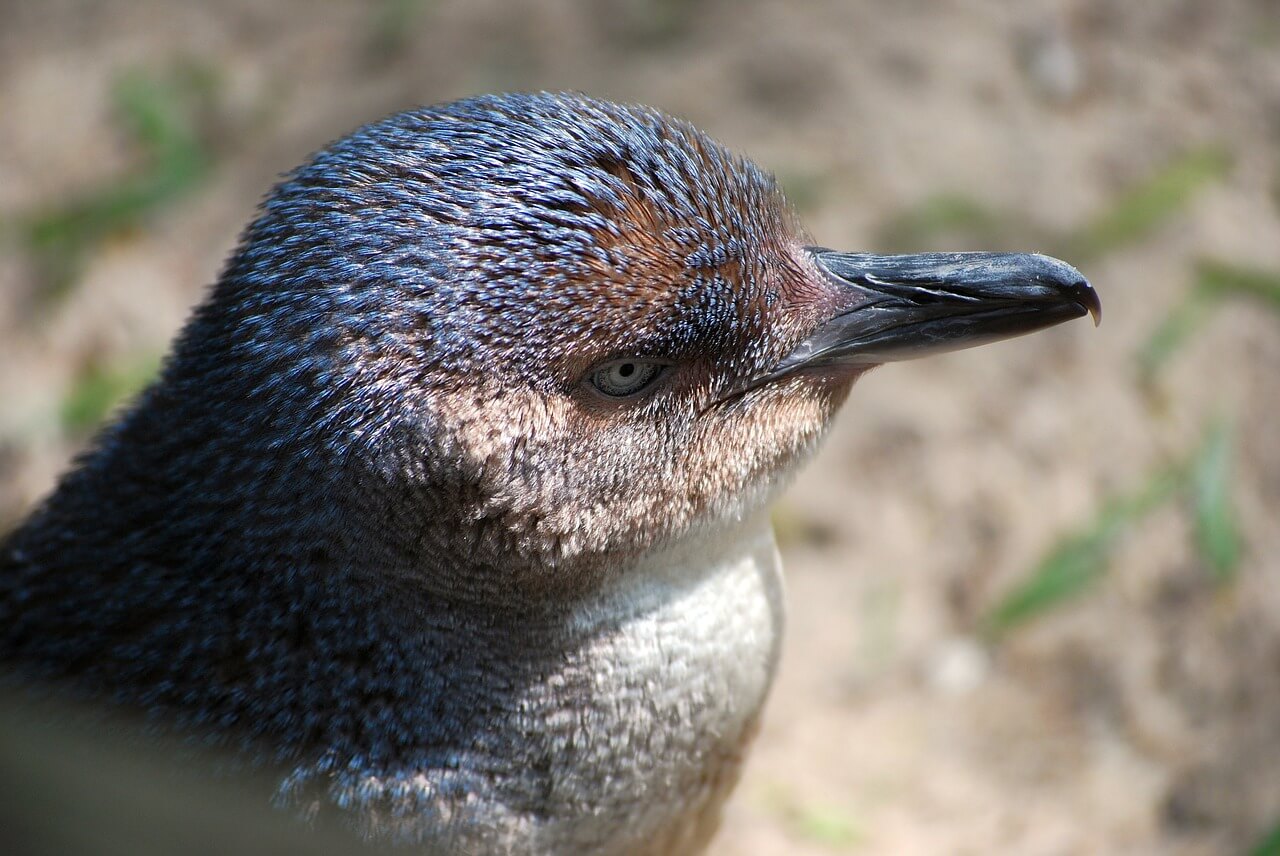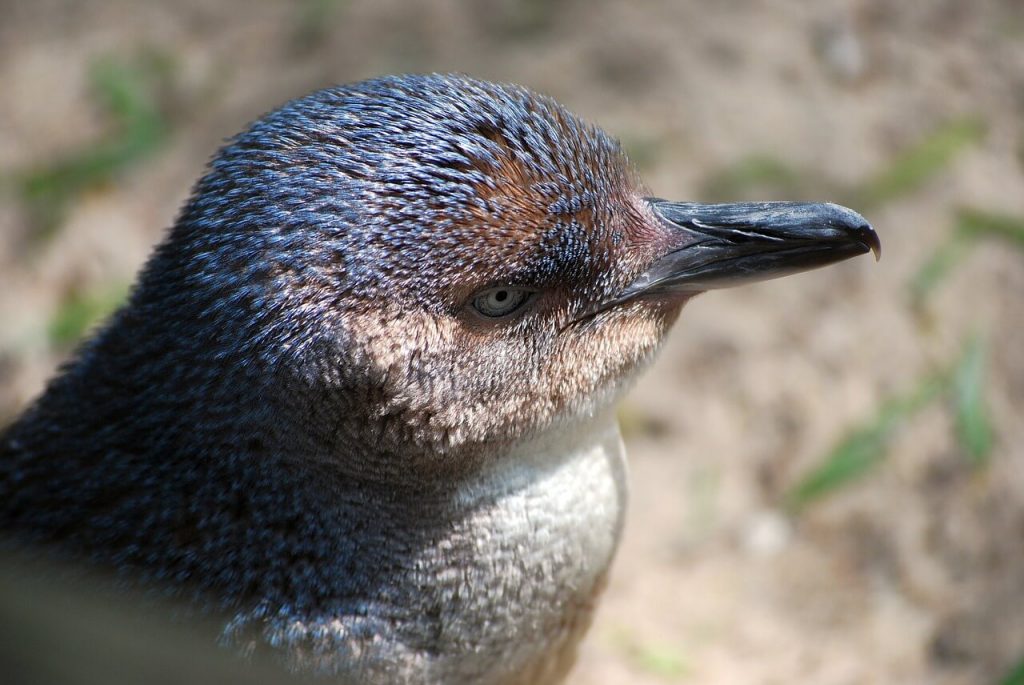 Here's what happens at the Penguin Parade. You purchase your tickets and the park staff directs you to a spot where you will see the penguins emerge from the sea at dusk and make their way to their nests. The staff announces that photographing penguins is strictly prohibited as it will damage their eyes. The visitors whisper to each other in hushed anticipation.
Shortly after dusk one single little penguin emerges from the water and looks around – like a scout or a lookout – before continuing onward. It's as if the penguins drew straws and this little guy lost. That's the way it is every night; one single penguin leads the way. Shortly thereafter small groups of 5 or 6 penguins emerge from the sea and pause on a sand dune to survey the area. They too proceed. Meanwhile, there are crowds of awestruck humans looking at them but the penguins seem oblivious. Then the floodgates open and hundreds of twittering penguins come on shore in groups of 30 or 40 passing right before your eyes. It's a unique sight to see and definitely one of the best reasons to visit Melbourne.
A large part of the admission fees to these sites and parks goes towards local conservation efforts which have been successful.
Enjoy the awesome street art
Melbourne has awesome street art and lots of it. It is one of the world's top cities for street art. Melbourne street art is found throughout the city but a notable street art cluster can be found at Hosier Lane. Conveniently located opposite Federation Square – where you can get a map of the best street art – Hosier Lane can be considered the center of Melbourne's street art scene. The collection of impressive art work is truly surprising. Don't forget to look for the smallest pieces of art. They are frequently overlooked yet are the most elaborate and artistically sophisticated. Other locations for great street art viewing are Centre Place, AC/DC Lane and Caledonian Lane.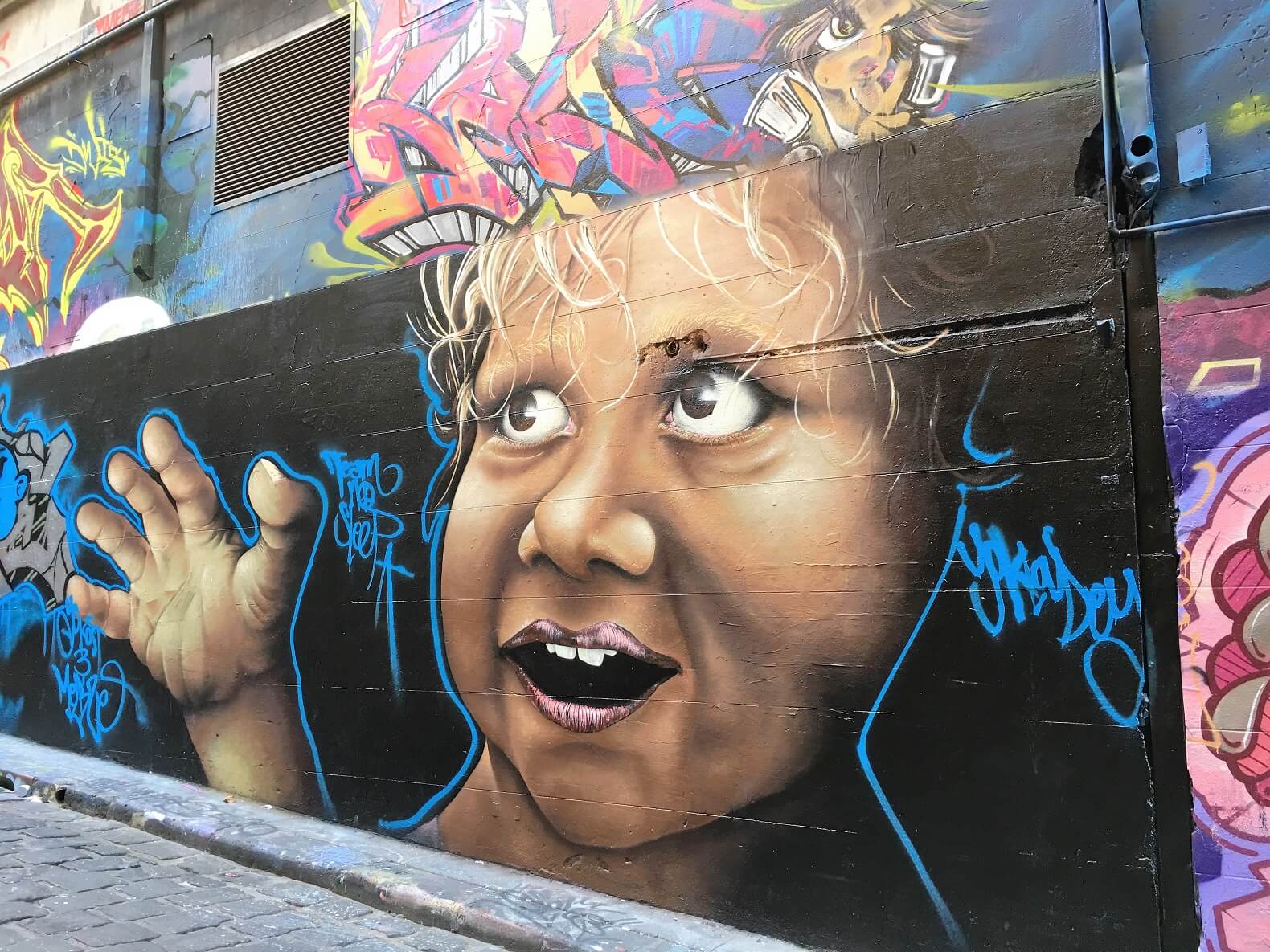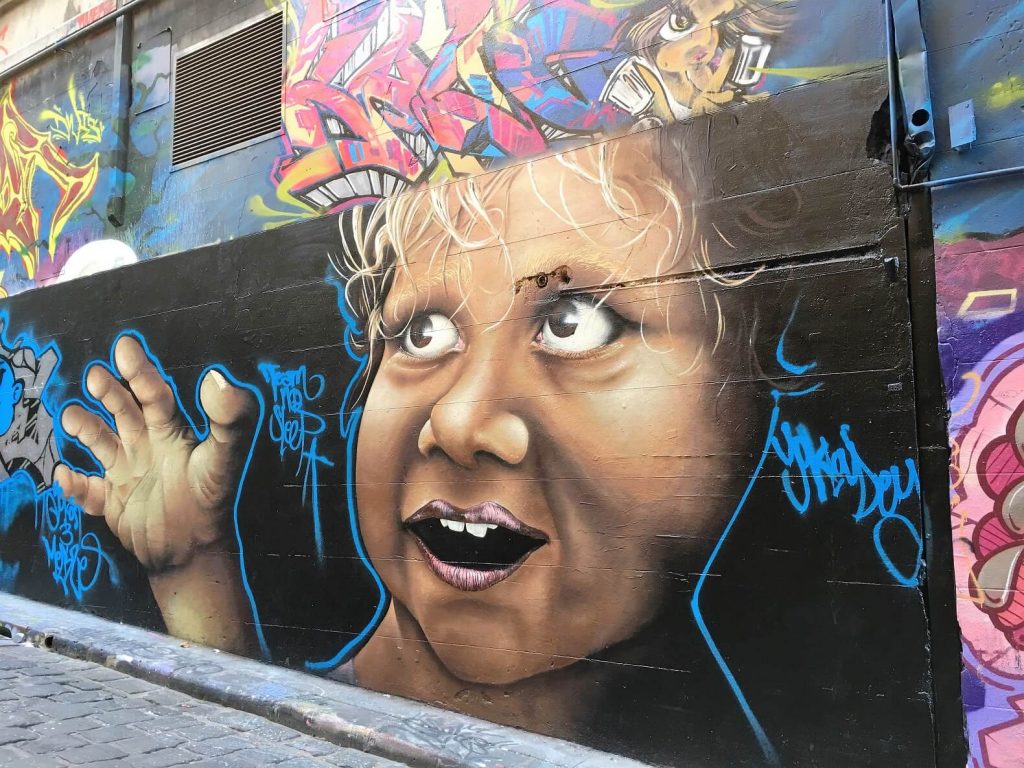 Become a culture vulture
Melbourne has terrific museums so dig into the Melbourne art experience. The National Gallery of Victoria on Federation Square has exhibits ranging from aboriginal to modern art. The city is also home to many other museums for diverse tastes.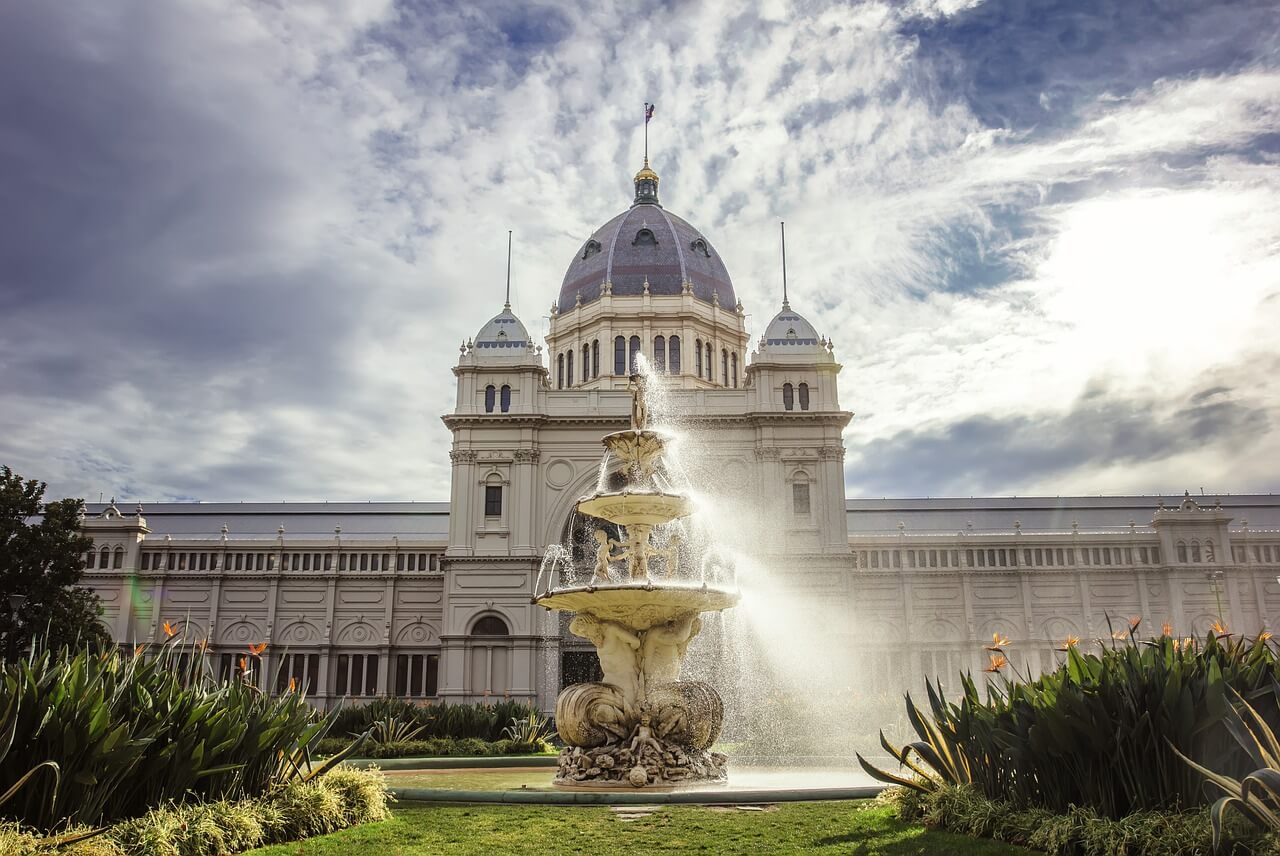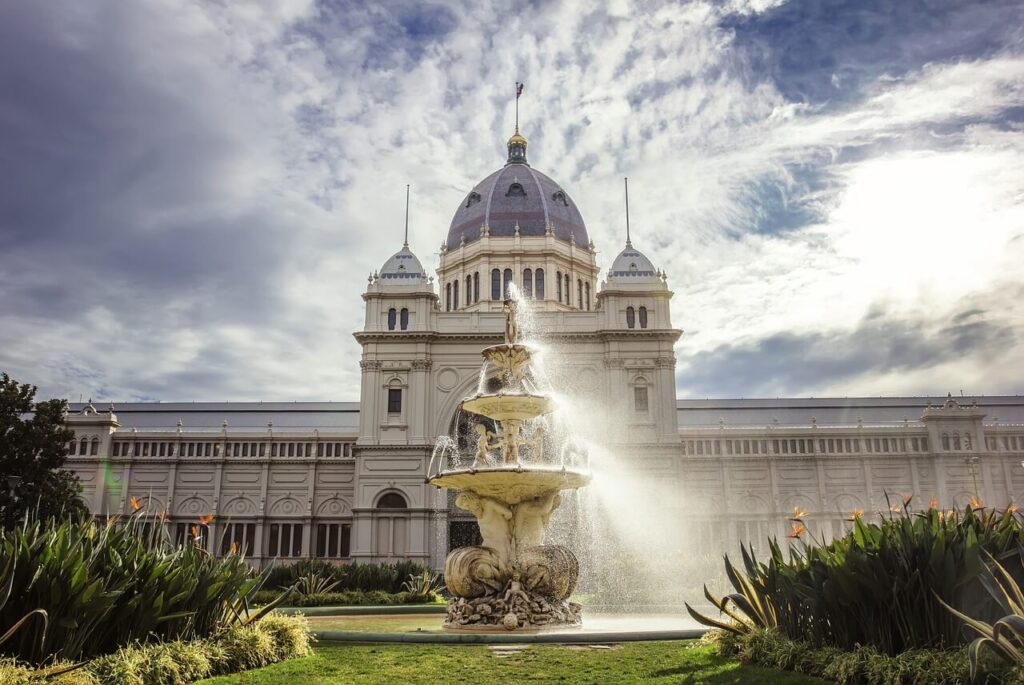 Snack your way through Victoria Market, a great Melbourne food experience.
You can work on your appetite at the Queen Victoria Market. Make sure you arrive hungry and eat at one of the many restaurants and food stalls.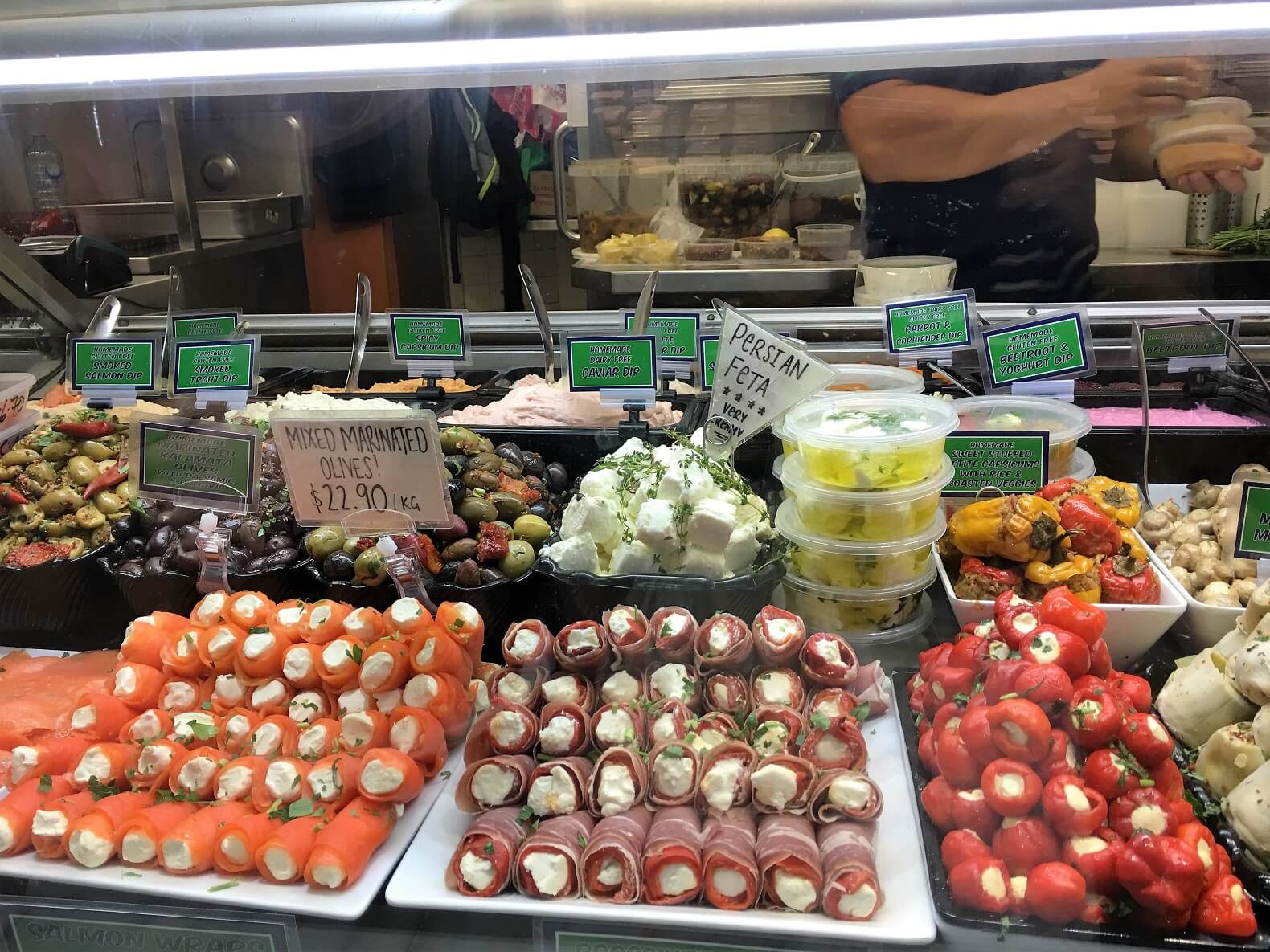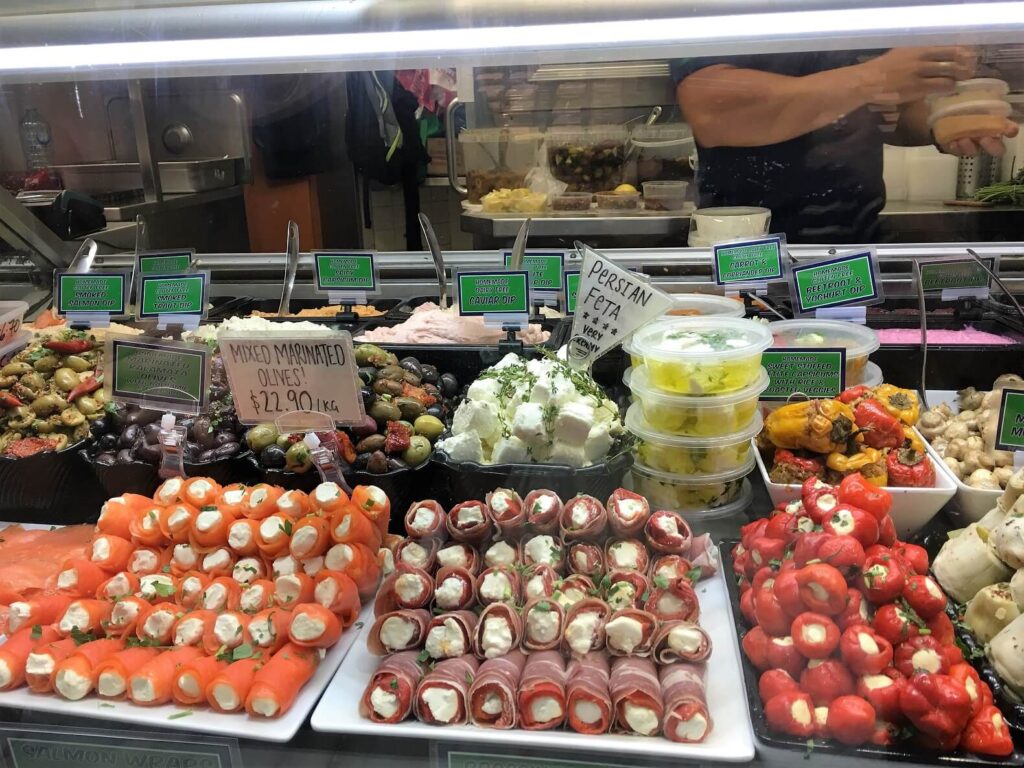 Melbourne, Australia is one the friendliest, most interesting, accommodating cities I've ever visited. Make sure you maximize your Melbourne experience with these quick tips for planning your visit to Australia.
Certainly one of the top reasons to visit Melbourne, Australia is that it is a beautiful world-class city with something for everyone. I hope these sights and Melbourne experiences will delight and inspire you to travel there. What's your ideal experience in Melbourne? Let us know in the comments.
Make sure to load up on useful reference books to maximize your Melbourne experience.
BTW, if you are getting ready for your trip, make sure to take advantage of these useful, money-saving links to book your trip:
I personally use, and can recommend, all the companies listed here and elsewhere on my blog. By booking through these sites, the small commission we earn – at no cost to you – helps us maintain this site so we can continue to offer our readers valuable travel tips and advice.