Updated January 3, 2020
Discover Tasmania and you will be amazed at the number of things to do that you never associated with Tasmania. This is a remarkable destination that is easy to include in any South Australia road trip.
When you think of Tasmania the first thing that comes to your mind is The Tasmanian Devil, right? Yet there are so many things to see and places to visit in Tasmania, the devil is the least of the fun!
Tasmania certainly has its Devils, but once you truly discover Tasmania, you'll see that this fascinating, under-the-radar island also has world-class museums and restaurants, spectacular scenery and intriguing history. Here are just a few "must-see" sights in and around Hobart, the Tasmanian capital, just over an hour's flight from Melbourne. Once you discover Tasmania and everything it has to offer, you will never think of it the same way again.
Discover Tasmania: Places to Visit in Tasmania
I would never talk about the best places to visit in Tasmania without talking about the area's most famous resident, the Tasmanian Devil. Tasmanian Devils are endangered but the combined efforts of the Australian government and local wildlife sanctuaries are helping the population stabilize and rebound. One sanctuary having success in this regard is Bonorong, a wildlife rescue service just outside of Hobart, the state capital. This is the only 24-hour wildlife rescue service in Australia and operates without any government funding.
Bonorong is not a zoo but a rehabilitation and breeding center for wounded or otherwise compromised animals. The helpful staff provides informative tours and you can get pretty close to most animals. Feed a kangaroo, observe a Tasmanian Devil from a distance and see the elusive Echidna, an egg-laying mammal, up close. It is definitely worth visiting and a highlight of any trip to Tasmania. Bonorong is easy to get to by car or on a day tour which can be booked at any information center.
Learn about Australia's other animal sanctuaries by visiting these posts, "Best wildlife sanctuaries to see amazing animals of Australia" and "Kangaroo Island."
A Tasmanian highlight for history buffs, as you discover Tasmania, is the convict trail, particularly Port Arthur, about an hour from Hobart. Named after the first governor, Port Arthur functioned as a penal colony for the hardest criminals from 1833 to 1853. Port Arthur does an excellent job of promoting its history by maintaining the remains of the colony along with a museum that goes into substantial detail on the convict's lives. Free guided tours are available.
For more in-depth tours in Hobart and Tasmania, check out these local tours.
One of my favorite cultural places to visit in Tasmania is MONA. First in an impressive list of fine museums in and around Hobart is the Museum of Old and New Art, more commonly know as MONA. This is the brainchild of Australian businessman and collector, David Walsh.
You need to take a half-hour ferry ride from the docks in downtown Hobart directly to the museum which is built into a mountain. I suppose you could classify the exhibits as "modern art" which I still don't get…but it's more than that. The museum brochure is refreshingly candid when it states, "But we must be honest with you: our goal is no more, nor less than to ask what art is, and what makes us look at it with ceaseless curiosity. We don't have the answer yet."
At the gift shop/cafeteria, a sign encourages the patrons to "eat, drink and cough up the cash." The exhibits are unusual and, some would say, irreverent…but always interesting with a strong emphasis on sex. There are no labels to describe the art. Instead, you are given an iPhone-like device called an "O" which you point at the art, listen to the explanation with headphones and leave your opinion of the art. I've never seen anything like this place and loved that its bizarre aspects surprised and delighted me at every turn. Definitely go but don't expect a typical museum visit.
Here is a sampling of some of the exhibits you will see as you discover Tasmania and its art scene:
The Maritime Museum
Notable museum mention for history buffs in the Maritime Museum in downtown Hobart. A great place to learn how the island was populated and its role in maritime history.
Visit the Oldest Tavern in Australia
Finally, places to visit in Tasmania with a brew at the Hope and Anchor Tavern, the oldest pub in Australia.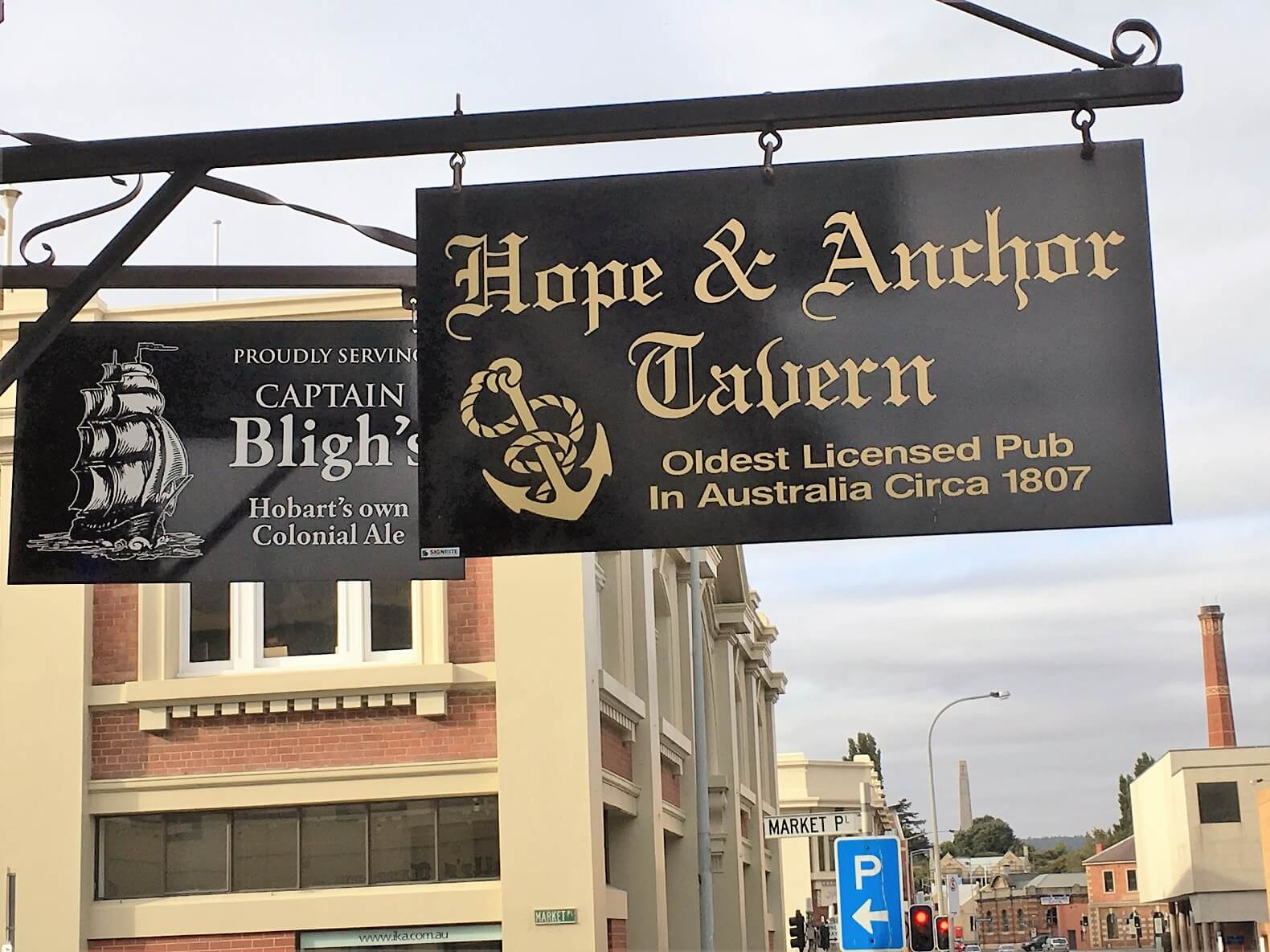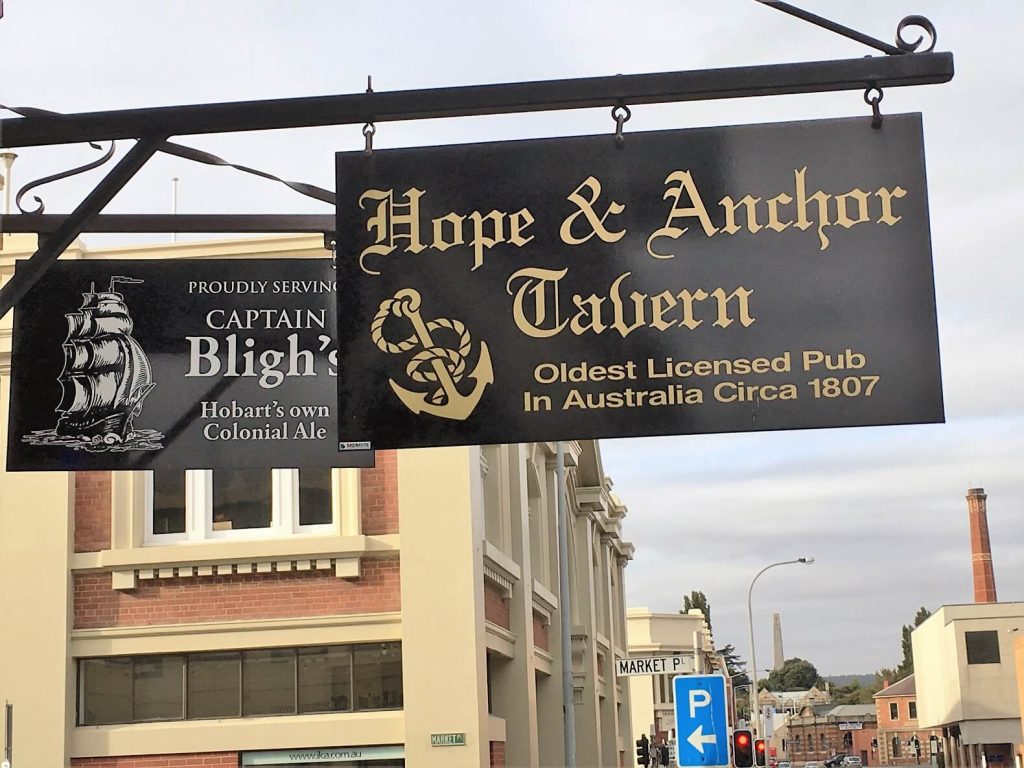 Experience the Local Cuisine
Hungry for something a little more substantial? Try any one of these exceptional restaurants in Hobart as you discover Tasmania and its foodie scene.
Syra, a modern take on traditional Middle Eastern cuisine in a beautiful setting.
Annapurna, authentic Indian food at three locations.
SapaRose, reasonably priced and really, really good Vietnamese food.
Wanto to learn more about Tasmania and its history, art, and wildlife? Check out these guides.
What's the first thing that comes to YOUR mind when you think about Tasmania? What places to visit in Tasmania are your favorite?
Some of the links on this page are affiliate marketing links. If you purchase products through these links I make a small commission at no cost to you.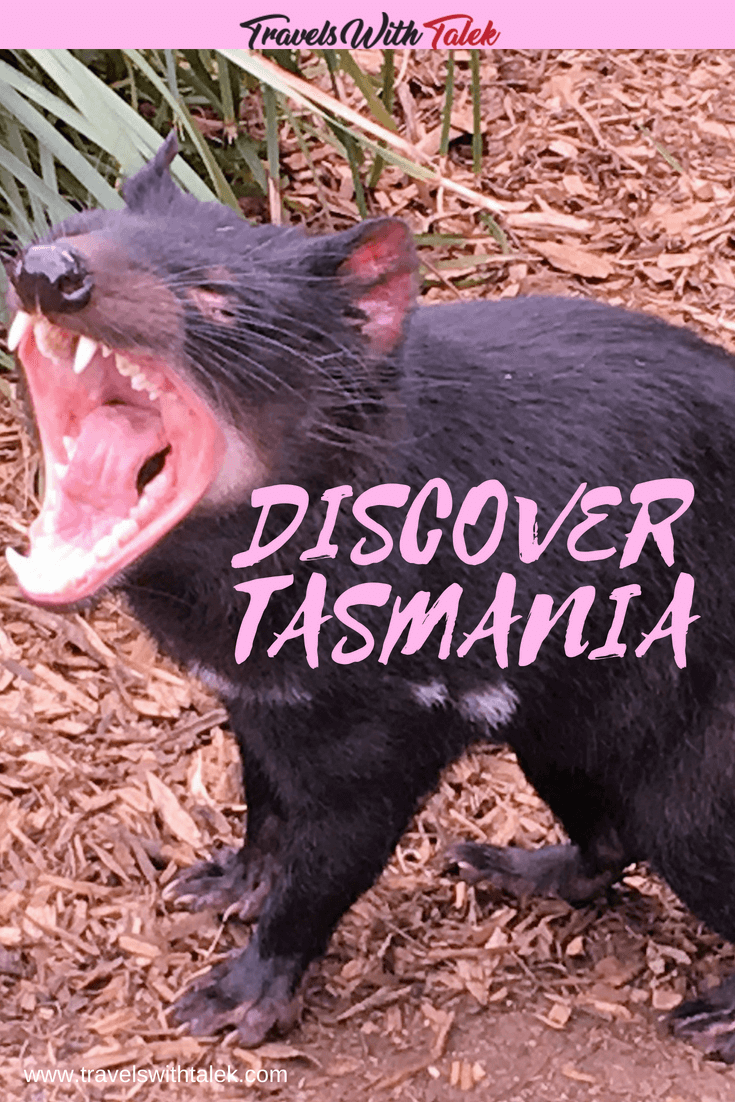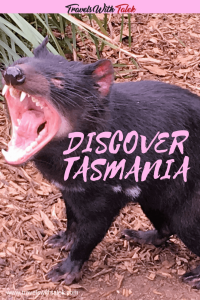 BTW, if you are getting ready for your trip, make sure to take advantage of these useful, money-saving links to book your trip:
I personally use, and can recommend, all the companies listed here and elsewhere on my blog. By booking through these sites, the small commission we earn – at no cost to you – helps us maintain this site so we can continue to offer our readers valuable travel tips and advice.