Updated November, 2021
Day trips to Kangaroo Island are very popular. Most originate in Adelaide, the closest big city and an outstanding destination in itself.
Kangaroo Island lies about 130 miles southwest of Adelaide, Australia making it the perfect destination for day trips. Melbourne and Sydney are a 3 and 3-and-a-half-hour flight away making it too far for day trips but certainly doable and worthwhile for multi-day trips.
The island is the third largest in Australia after Tasmania and Melville, with major industries being agriculture and tourism.
In 1802, the first Europeans arrived on Kangaroo Island lead by Matthew Flinders looking for water and fresh meat. They hunted and ate the small kangaroos they found and named the island after them.
There are lots of reasons why day trips to Kangaroo Island, or as the locals affectionately call it, KI, are a must on an Australia trip and should be included in a 2 or 3 week Australia itinerary.
Two top reasons are the wildlife and the unique natural rock formations on the island, an ideal area for a great backpacking day trip.
KANGAROO ISLAND DAY TRIP FERRIES
We booked with Sealink which combined bus and Kangaroo Island ferry transportation with a gourmet lunch.  Another local ferry service is Kangaroo Island Connect. 
A Kangaroo Island ferry day trip is a very long day with a 6 am pick-up at your hotel (assuming you're in Adelaide) followed by a 90-minute bus ride and 45-minute ferry sailing just to reach the island.  Once there, another bus takes you to the key attractions.  Many travelers opt to return by airplane, an option any tour company can also accommodate.  Despite the distances, it is worth every minute of the journey.
Another alternative is to take your car on the ferry and explore Kangaroo Island on a two-day itinerary. 
PLACES TO VISIT ON A DAY TRIP TO KANGAROO ISLAND 
THE REMARKABLE ROCKS
Kangaroo Island has a very interesting collection of rocks named "The Remarkable Rocks." Now, before you start asking yourself, "what's so remarkable about a bunch of rocks" take a look at them.
Wind and rain over millennia have carved the rocks into these bizarre formations. The whole place looks like a movie set for a science fiction epic. Words that come to mind are…otherworldly, surreal, Dali-esque. These are just some of the interesting sights on Kangaroo Island and you've probably never seen anything like them.
FLINDERS CHASE NATIONAL PARK
The Flinders Chase National Park has many outstanding attractions including wildlife viewing. This is where I got my one and only sight of the elusive echidna in the wild!
Also wandering around blissfully oblivious to the humans are wallabies, hawks, koalas (actually koalas don't wander much, they just sit in trees for hours) and, of course, the ubiquitous kangaroo.  If you like wildlife, a day trip, or even a one or two-night stay on Kangaroo Island, is a great option.
CAPE DU COUEDIC LIGHTHOUSE
Another must see sight in the park is the Cape du Couedic Light House with its sad and inspiring legend, (which I won't spoil by revealing.)
The coastline of this part of Australia is very treacherous. From the late 1800s to the early 1900s many ships crashed into the coast and claimed 79 lives. The need for a fortified lighthouse was desperate.
The Cape du Couedic Light House was built between 1906 and 1909 and it's existence is credited with saving many lives.
The lighthouse has been restored and remodeled many times over the years, most recently in 2000.
Today it is possible to stay in the lighthouse in one of the three cottages with verandas overlooking the wild South Australia coast, just a few minutes walk to the nearby seal colony.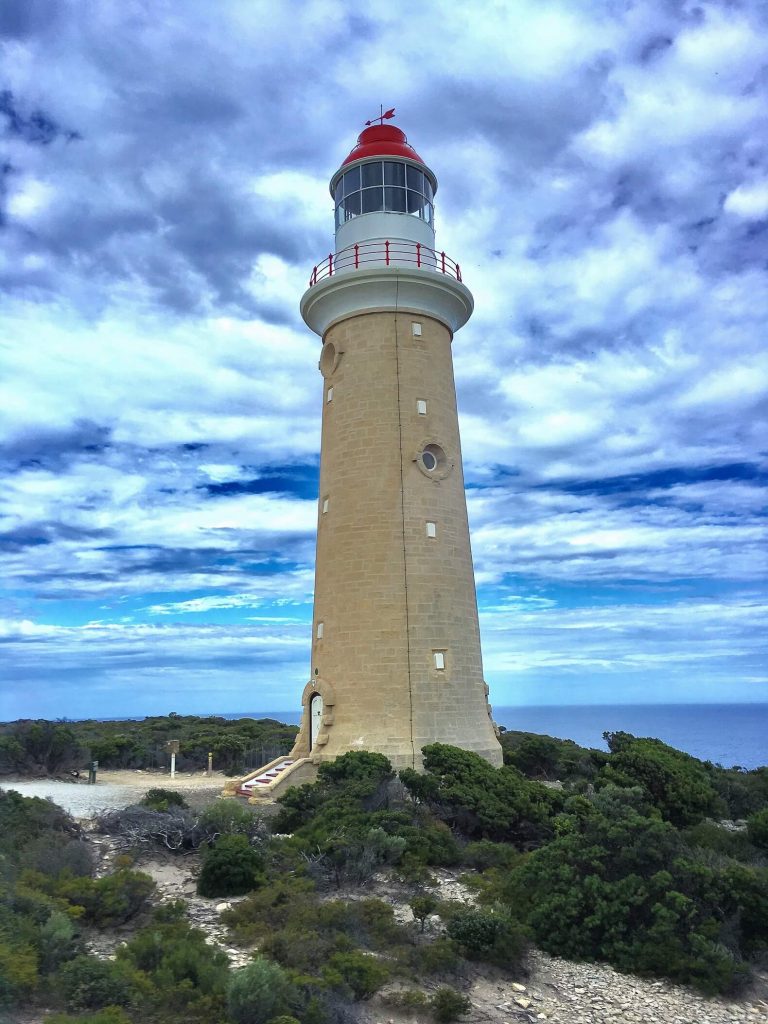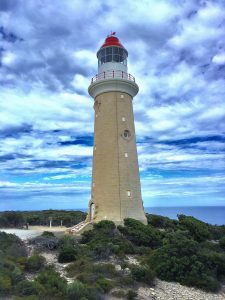 ADMIRAL'S ARCH
Admiral's Arch provides a fantastic photo opportunity. Photography buffs and professionals wait for hours to get the perfect shot just right.  The arch appears different depending on the time of day.
If you are looking for more in-depth tours, check out these local tours.
SEAL BAY CONSERVATION PARK
On to the Seal Bay Conservation Park where you can get closer to a seal than you ever imagined you could. Seal Bay maintains a colony of about 15,000 Australian sea lions which has been in this location for thousands of years. The guides, who also function as park rangers, are very knowledgeable providing visitors with a unique learning experience and a delightful walk among these majestic creatures.
Visiting the colony is the perfect end to a perfect Kangaroo Island day trip.
To visit Kangaroo Island, stay at a hotel in Adelaide and make it a day-trip to Kangaroo Island. 
Learn more about other Australian animal sanctuaries visiting "Best wildlife sanctuaries to see amazing animals of Australia." 
Read more about the history, wildlife and culture of Kangaroo Island.
What are your thoughts on day trips to Kangaroo Island? Are national parks must-see destinations during your travels?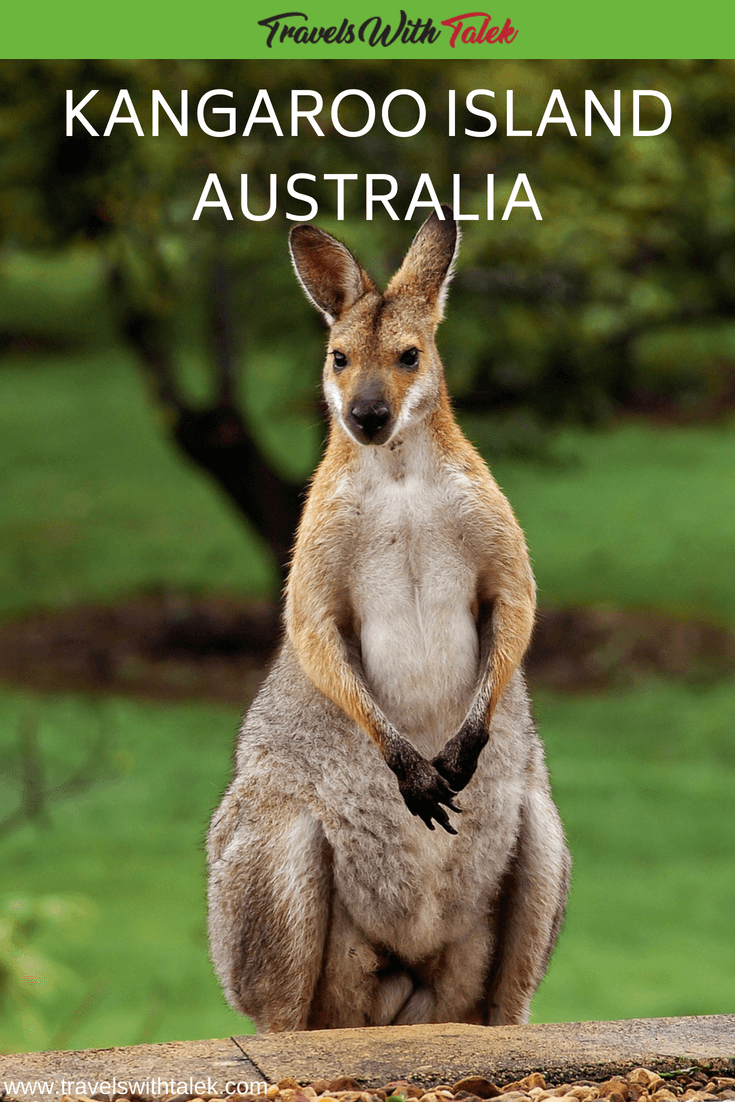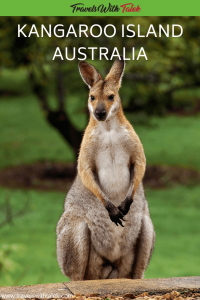 BTW, if you are getting ready for your trip, make sure to take advantage of these useful, money-saving links to book your trip:
I personally use, and can recommend, all the companies listed here and elsewhere on my blog. By booking through these sites, the small commission we earn – at no cost to you – helps us maintain this site so we can continue to offer our readers valuable travel tips and advice.