Updated May 2021
If you want the perfect Cuba itinerary for a truly unforgettable trip, you've come to the right place. Cuba's history, rich cultural heritage and proximity to the U.S. make it unique, unlike anyplace you have ever visited.  Cuba will surprise you with its stunning beaches, lush, tropical foliage and dramatic architecture.
Here is a schedule that would make an ideal 2 weeks in Cuba itinerary.  The itinerary can easily be reduced to 1 week or 10 days in Cuba by concentrating your time in the western most cities of Havana and Viñales.  The Cuba itinerary can also be stretched to 3 weeks in Cuba by adding interesting towns along the way which you will discover as you read on.
Cuba will beguile you with its music and art and charm you with its friendly people. There is nothing quite like this magical island anywhere else in the world. So, if you are thinking of the perfect Cuba itinerary to make the most of your trip, read on.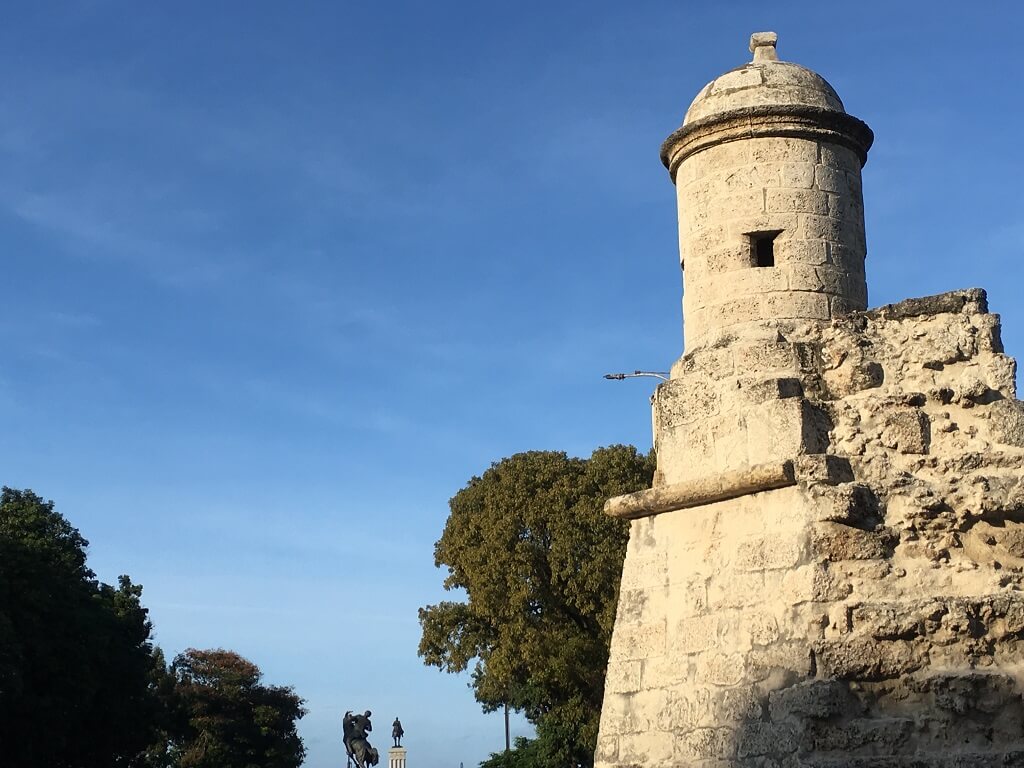 What you need to know for the perfect Cuba itinerary
When it comes to Cuba, there are some key dos and don'ts to keep in mind. These will help you choose the ideal accommodations and restaurants as well as how to understand the transportation system. 
US citizens should be aware that credit cards drawn on US banks are not accepted in Cuba and ATMs cannot dispense money from U.S. banks. U.S' citizens must bring enough cash with them to last the entire trip.
Before traveling to Cuba, US citizens should check the travel requirements. Ordinary tourism is prohibited for US citizens. All US visitors must travel to Cuba under one of 12 US government approved categories. "Support for the Cuban People" is the most commonly used category and can be selected when purchasing the airline ticket.
Where to stay? Your best option for accommodation in Cuba is a "casa particular," or "casa" for short. Therese are homestays similar to a B&B in a Cuban home. If your credit cards are from U.S. banks and won't work in Cuba, the option to prepay for casa accommodations in your home country via Airbnb or a similar service- at least for the first few nights – is a major advantage.
See what it's really like to stay in a Cuban casa particular. Where you stay in Cuba will be a major factor in contributing to your perfect Cuba itinerary.  
Accessing the Internet and Wi-Fi in Cuba has its little tricks. See what's the best way to stay connected.
There is no shortage of transportation alternatives in Cuba.  The country uses a wide range of Cuban transportation options from classic American car taxis to horse-drawn carriages. Learn how to get around the cities and navigate the country.
Key cities you must include in your perfect Cuba itinerary.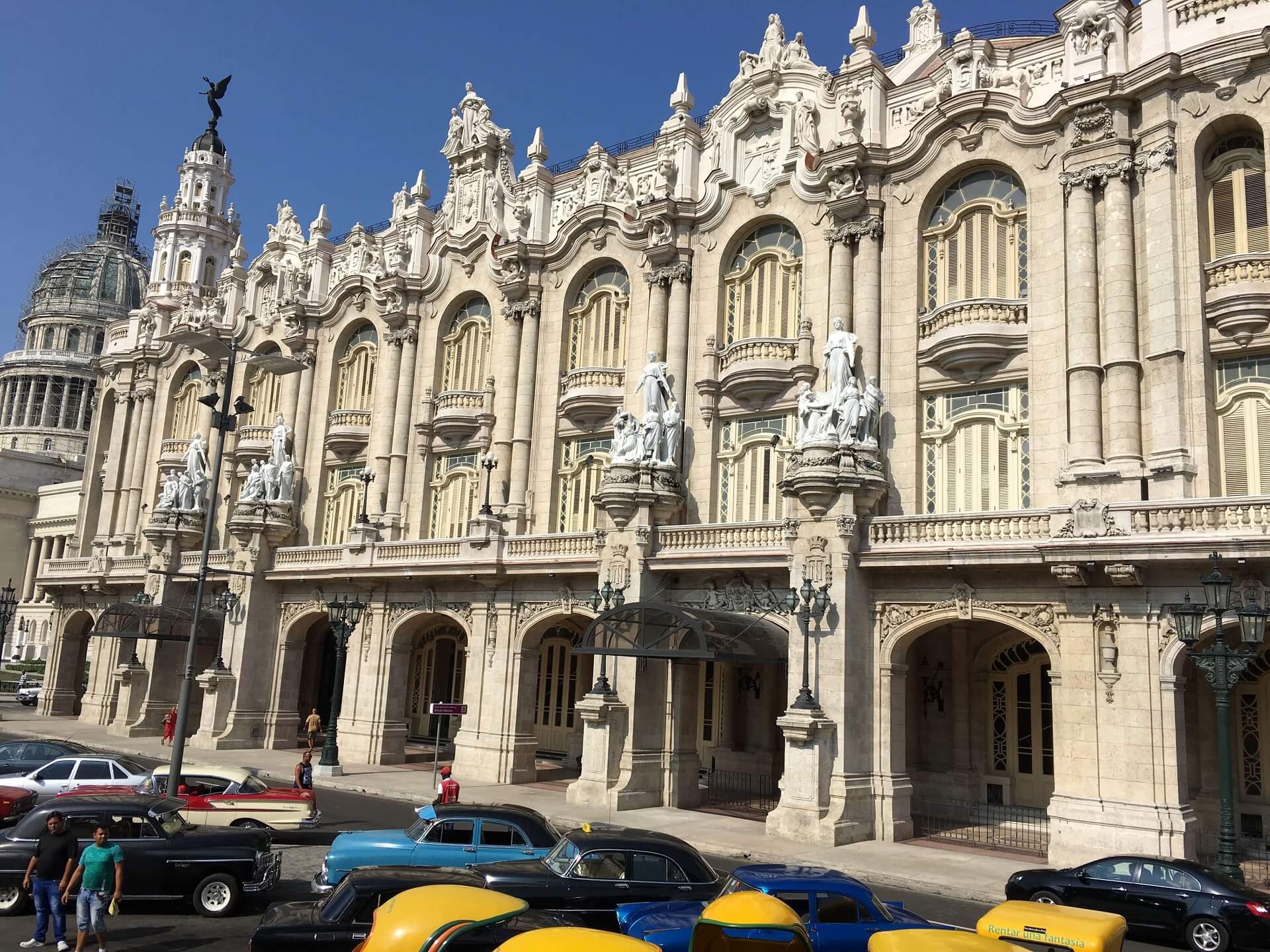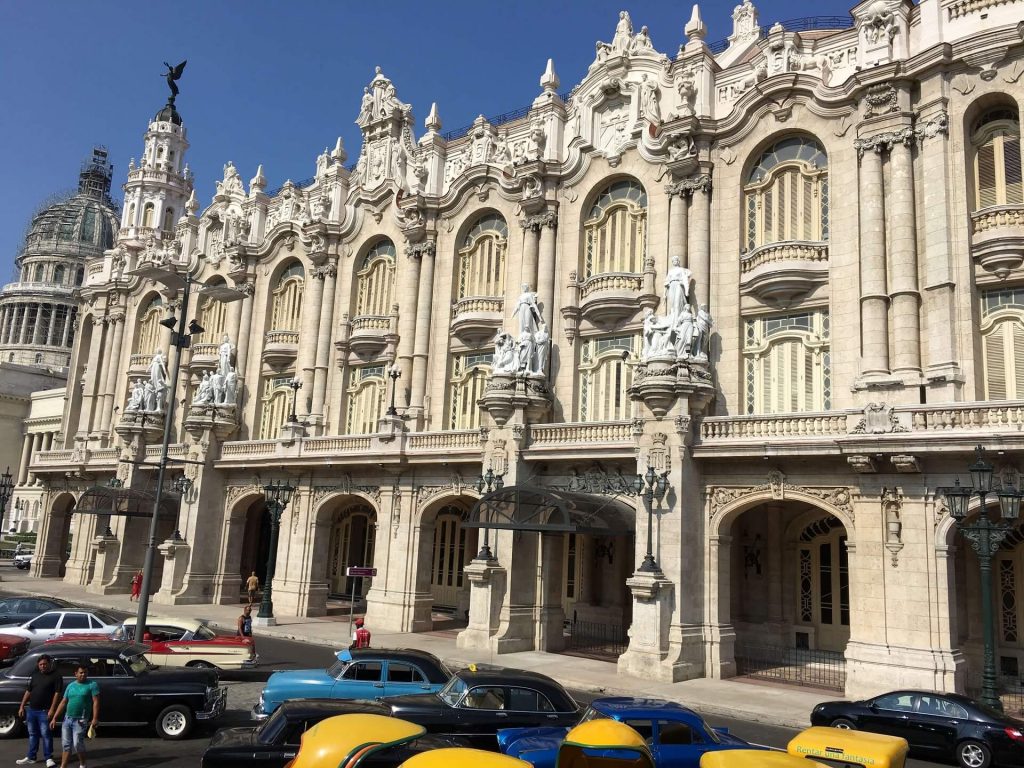 HAVANA.
The air smells slightly of the salty ocean that surrounds it. The Baroque-style colonial plazas are thick with palm trees and flaming red and purple bougainvillea. Chevys and Buicks from the 1950s-and even older- cruise by the Malecon, the Havana seawall that stops the ocean from crashing onto the multicolored buildings.  The sounds of mellow Latin music waft from cafes and winding, cobblestone streets.  You're in Havana, Cuba's lively, friendly capital city, the first stop on your Cuban adventure and the keystone of your perfect Cuba itinerary.
A taxi from the Jose Marti International Airport into the center of Havana should not cost more than U.S. $25-30.  
Despite the crumbling architecture, Havana is fascinating. It is full of pastel-colored houses with leafy interior patios. Small, niche museums are everywhere exhibiting collections of posters, antiques, rum, and cigars. There is even a museum for chocolate! You see more and more art galleries every day. The paladares, private enterprise restaurants, continue to push the envelope with their innovative cuisine. The nightlife has been legendary forever, and it still is.  Havana will grow on you quickly. It beguiles, bewitches and draws you in- slowly but inescapably- with its energy and charm.
Avoid the hotels and book a casa particular in a private home. If you want to know what neighborhood to book your casa in Havana, check it out here. Choose a neighborhood that is quirky and cool or one that is historical and elegant.
There is so much to see and experience in Havana but if your time is limited, walk to the four main plazas in Habana Vieja (Old Havana), a UNESCO World Heritage site. That will give you the best feel for the city's colonial history and culture. Plaza de la Catedral and Plaza de Armas house some of the city's most interesting museums, churches, architecture and paladares.  Plaza Vieja and Plaza de San Francisco are wonderful places to end your day. Here you can listen to exceptional music, people watch and enjoy a classic mojito (or any one of the other classic Cuban cocktails that circled the globe) on a plaza that was already ancient 300 years ago.
If you have a little more time, make sure to check out some of the spots and activities in Hidden Havana that not a lot of people know about.
CIENFUEGOS
Cienfuegos in central Cuba is a refined and elegant city founded in 1819 by French immigrants from Bordeaux and Louisiana.  I bet you didn't know that. The architecture you see all over the city is an unusual combination of Baroque, Gothic and Moorish styles that somehow manage to give the city the air of a town in Southern France in the early 20th Century.  Jose Marti Park, the central plaza, is generally considered to be the most beautiful in Cuba.
Cienfuegos' impressive architecture even extends to its main cemetery, La Reina, declared a national monument in 1990. The statuary is outstanding and the local caretaker will happily provide a tour of the most significant monuments for a small tip. Don't miss the legend of the beautiful Sleeping Beauty. Also, note the names on the tombstones.  Many of them are French, reflecting the city's original heritage.
Other can't-miss activities in Cienfuegos include a visit to El Nicho, a beautiful swimming hole fed by waterfalls. A round-trip taxi will cost you about U.S. $30 including waiting time.
Two restaurants serving authentic Cuban food in town are Dona Nora on Paseo del Prado and Te Quedaras in the city center.
CENTRAL CUBA
Not far from Cienfuegos are three Cuban towns that are worth visiting; Santa Clara, Holguin, and Gibara.  Here, time seems to have stopped in an enchanted period of interior patios, leafy central squares, and 17th-century churches.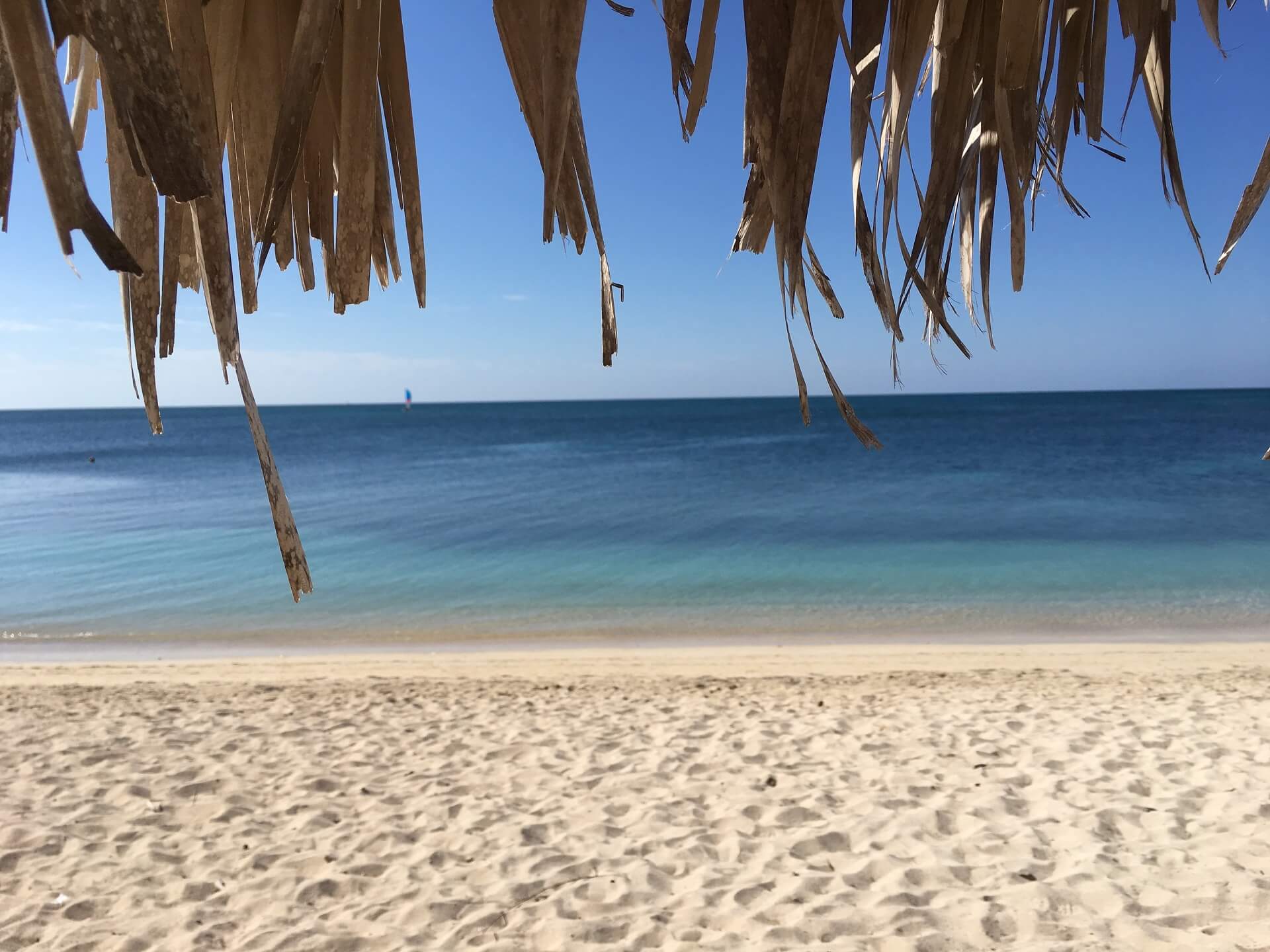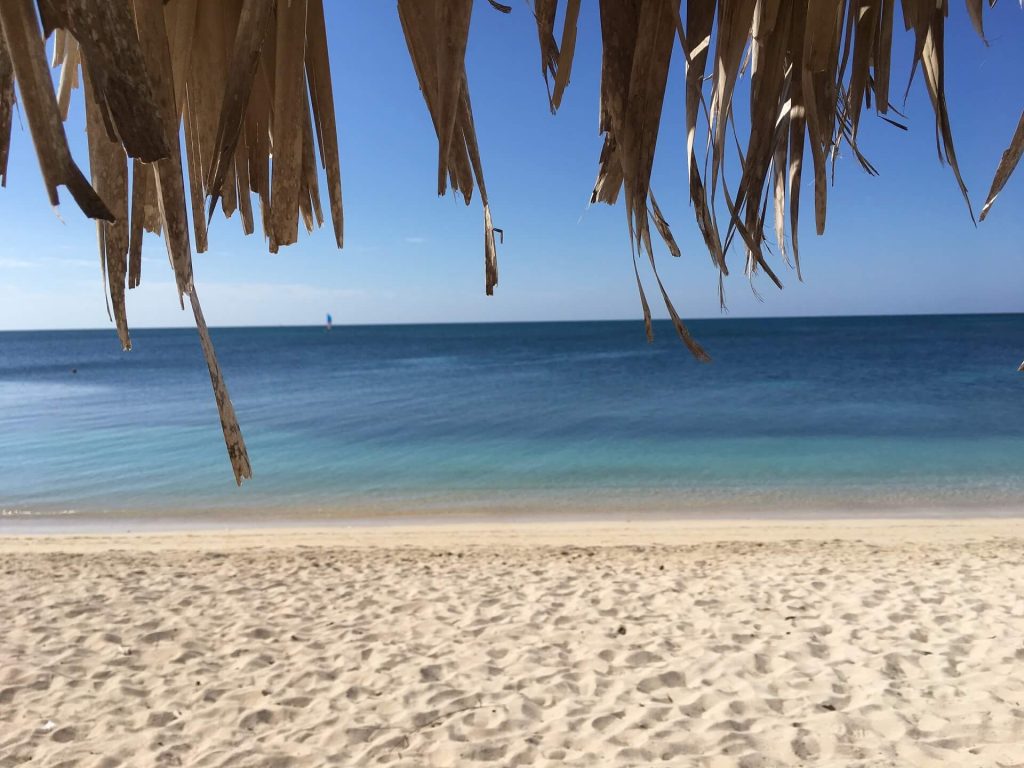 Nearby are the honey-colored beaches of Guardalavaca and Playa Pesquero.
As secondary and even third-tier cities, these pretty Cuban towns are sometimes overlooked when planning the perfect Cuba itinerary.  The interior provinces of Central Cuba are frequently too off the beaten track for most travelers to explore. If you can spare the time, do try to make it to these towns. You will immerse yourself in the local culture and get a good feel for what life is like in the Cuban countryside.
TRINIDAD
Less than an hour from Cienfuegos is the beautifully preserved colonial town of Trinidad, another cornerstone of the perfect Cuba itinerary. The city was founded in 1514 and declared a UNESCO World Heritage site in 1988.  Visiting Trinidad feels like time-traveling back to the colonial period.
Really absorb the culture of Trinidad by checking into a local "casa" which could be in a refurbished 19th Century mansion.  Have a tropical breakfast in the shady interior patio amidst the sounds of crowing roosters and the aroma of Cuban coffee.
If this experience is not sufficiently authentic for you, you can witness a frenetic Santeria (an Afro-Cuban religion) dance performance, take salsa classes or dance in music venues in underground caves. You can also hike through abandoned historical sugar plantations at Valle de Los Ingenios, another UNESCO World Heritage site.
History buffs will enjoy wandering the central Plaza Mayor with its remarkable collection of 17th-century structures, museums and cobblestone streets.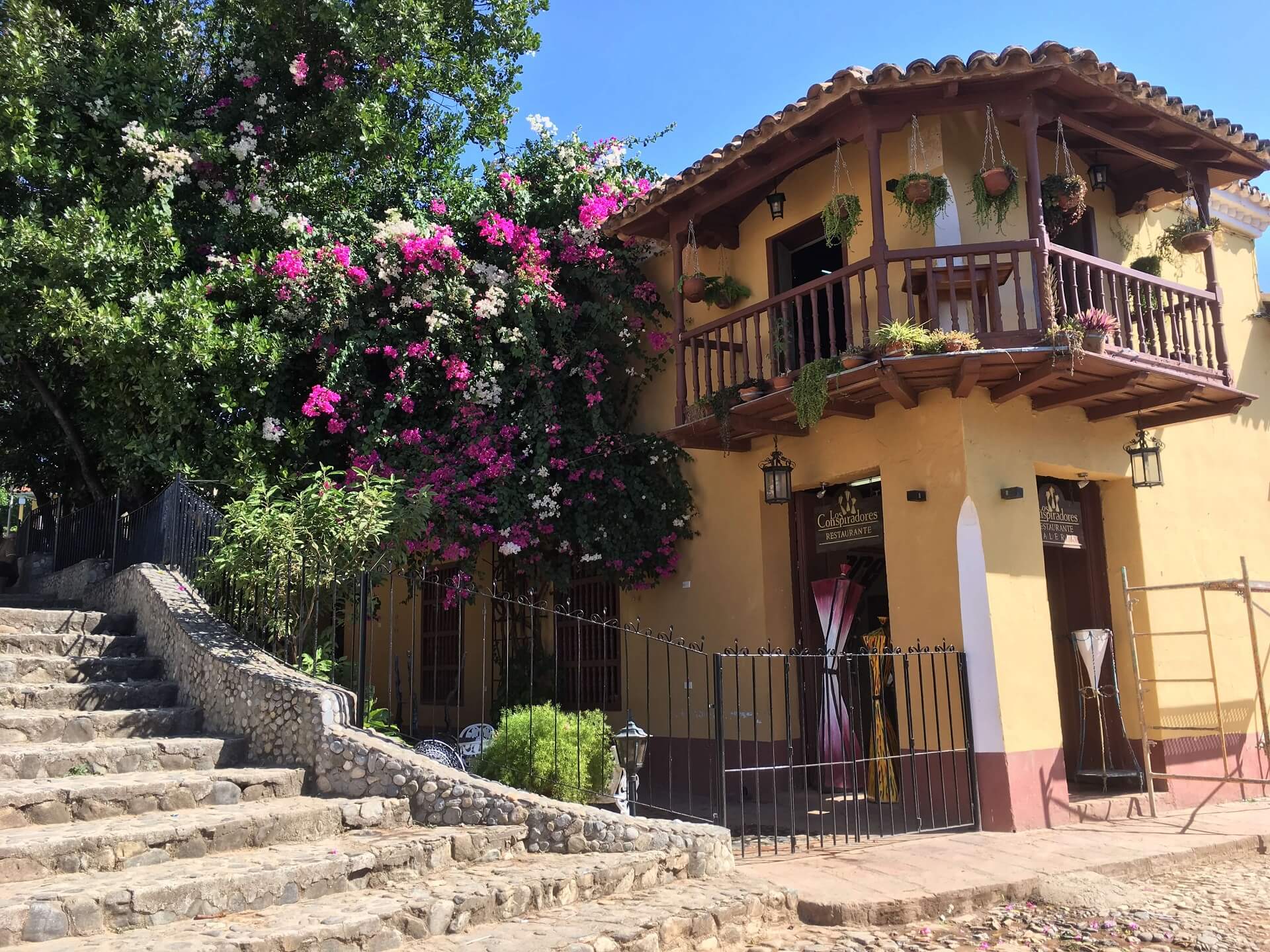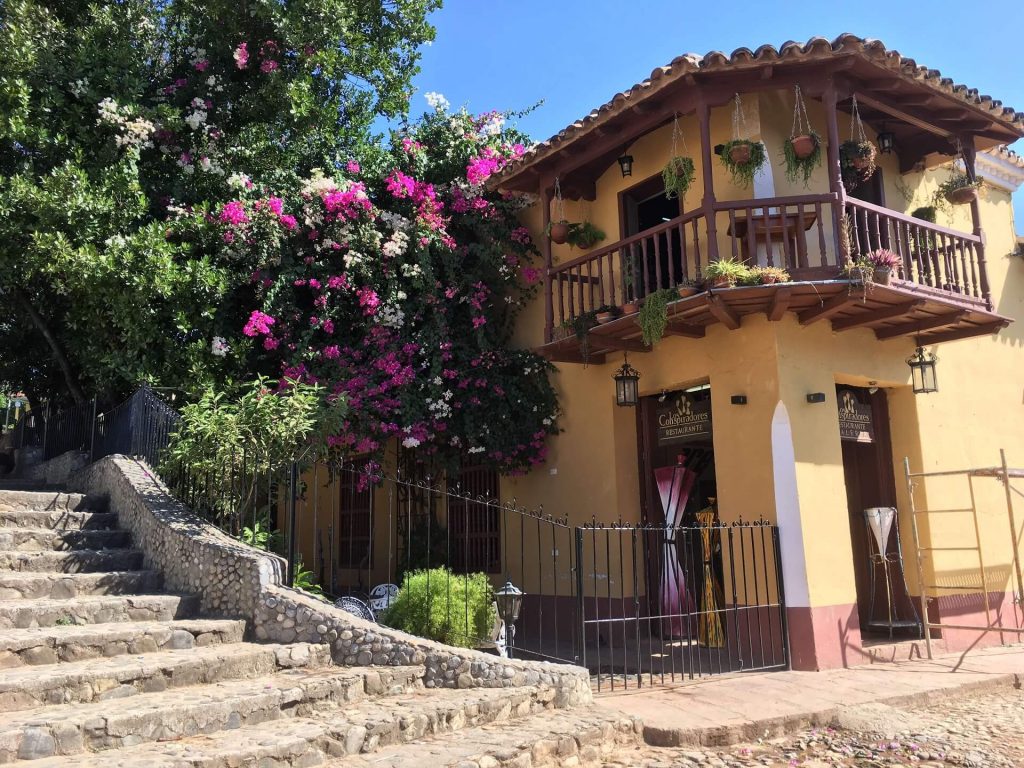 Like any self-respecting Cuban town, Trinidad also boasts a spectacular beach nearby. Playa Ancon is just 20 minutes away by bus. Here you can rent a small boat and explore surrounding uninhabited islands or snorkel around some of the most pristine reefs in the world. You really must add Trinidad to your perfect Cuba itinerary.
SANTIAGO DE CUBA
Santiago de Cuba, in Cuba's far east, is the island's second most populated city and was founded in 1515.  The city is often referred to as the capital of the Caribbean. Although frequently overlooked by travelers focusing on the Havana circuit, Santiago de Cuba is well worth at least three or four days to do it justice.
The city has a tropical colonial vibe different from other Cuban towns. It is a sultry and vibrant mix of Spanish, Haitian, French and African cultures nestled on a wide bay surrounded by red-tiled rooftops and winding colonial streets.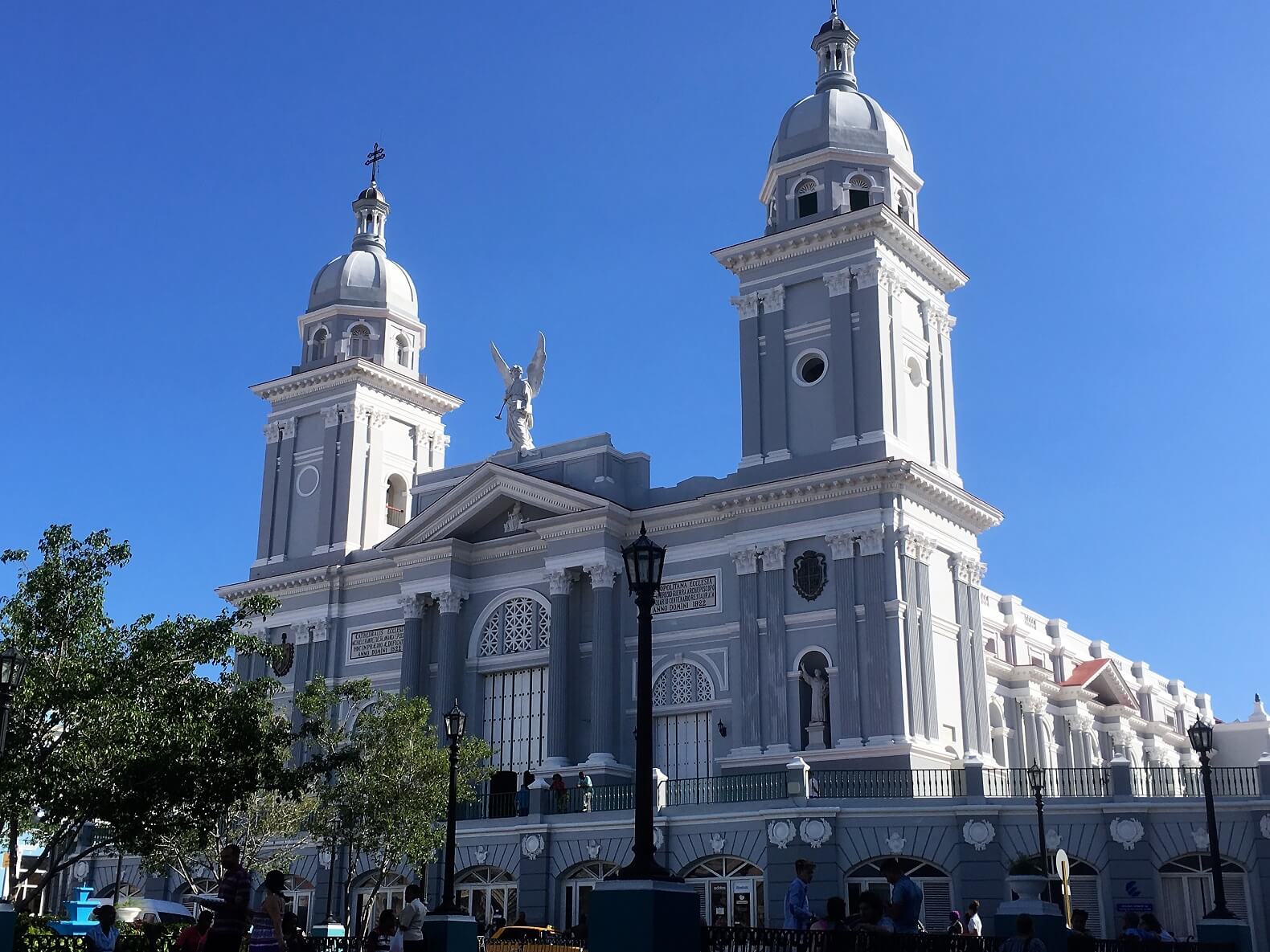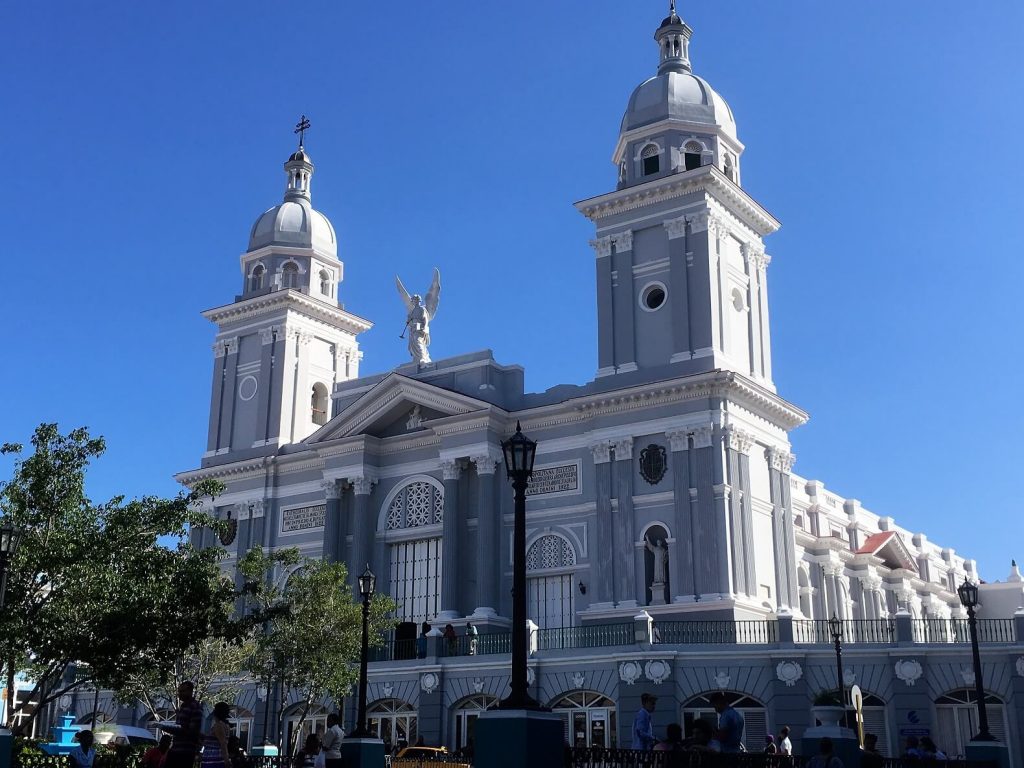 Many significant battles in Cuba's turbulent history took place in Santiago. The city is packed with museums from the colonial, revolutionary and contemporary periods.  One highlight is the Castillo de San Pedro de la Roca, known as El Morro Fortress, another UNESCO World Heritage site. This 17th-century fortress was constructed to defend Santiago from pirates and is a remarkably well-preserved example of Spanish-America military architecture.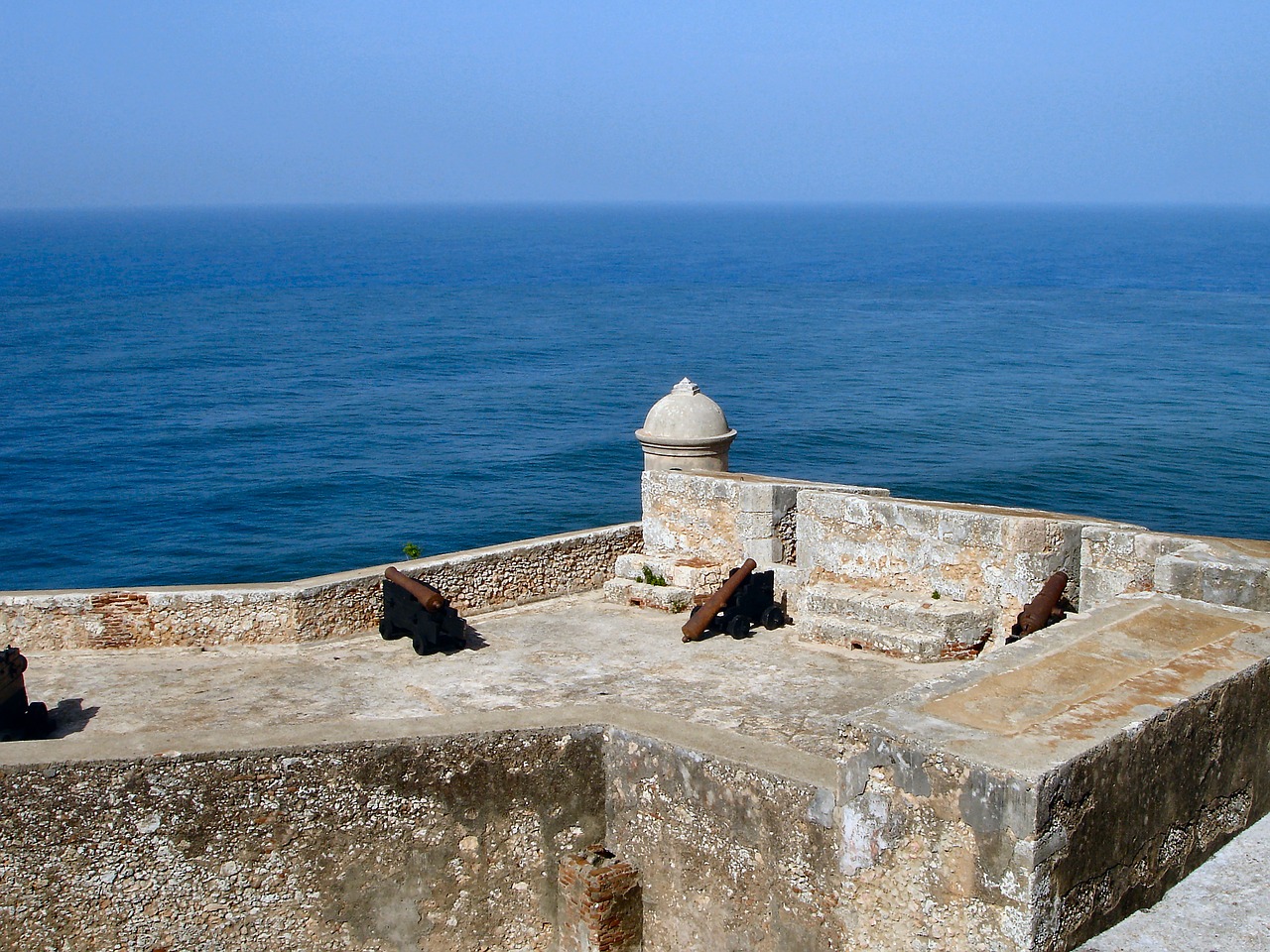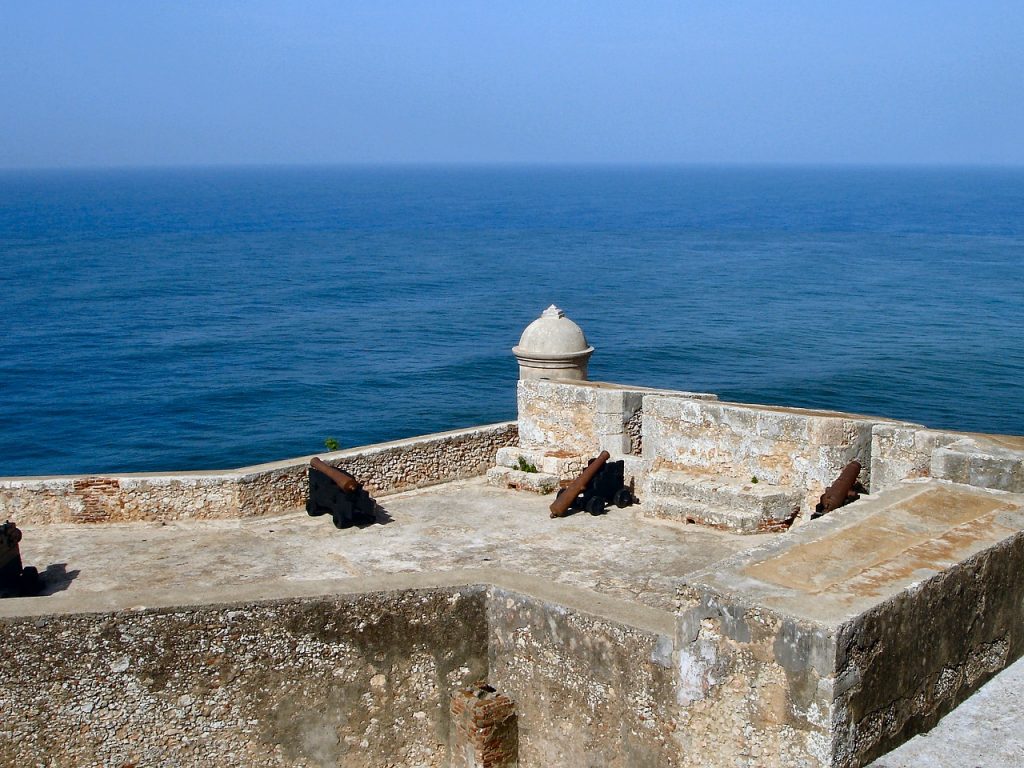 Another can't-miss site is the recently renovated 16th Century Catedral de Nuestra Senora de la Asuncion (Our Lady of the Assumption) in the town's central plaza. Other gems include Casa Velasquez, the oldest standing house in Cuba and the Sanctuary of La Virgen de la Caridad (Our Lady of Charity) Cuba's patron.
Just outside of town is the cemetery of Santa Efigenia, the final resting place of Cuba's presidents, military heroes and other dignitaries. It is worth spending a couple of hours strolling the blindingly white marble walkways among the historical mausoleums. And make sure to catch the changing of the guard with all its pomp.
LAS TERRAZAS
Both Las Terrazas and the Valley of Viñales are on the western part of Cuba, near Havana. Some folks prefer to see these areas at the beginning of their trip other at the end depending on where you are arriving to and leaving from.
Las Terrazas started in 1968 as an ecotourism project. It is now a lush complex with tropical swimming holes, waterfalls and the ruins of 18th-century coffee plantations. The area is home to almost half of Cuba's native birds, thrilling zip lines, an artist colony and much more.  It makes for a great day trip from bustling Havana.  The town is also home to one of Cuba's biospheres and a stunning orchid garden.
THE VALLEY OF VIÑALES
The Valley of Viñales is a UNESCO World Heritage site dotted with rolling green hills and large limestone outcrops known as mogotes that can rise as high as 300 meters. Besides the knockout beautiful scenery, Viñales is famous as the premier tobacco-growing region of Cuba. One of the area's big draws is a visit to the local tobacco and coffee plantations where you can sample Cuban coffee and purchase world-renowned Cuban cigars at a discount.
About two hours from Viñales is Cayo Jutia. This is a beach with honey-colored sand and water perfect for snorkeling. Here you can also accept a local fisherman's offer to sail to outlying islands for fresh seafood.
Viñales is also known for underground river tours through local caves, many of which run for miles. But the highlight of a Viñales visit is nighttime and the music and dance venues that line Cisneros Street, the main drag.
What is YOUR idea of the perfect Cuba itinerary?  Are you a culture vulture that loves museums and history? Do you nap in the daytime so you can fully appreciate the nightlife?  Are a lazy beach and beautiful nature more your style? Whatever your preference, it's all here in Cuba.
And don't forget my new book, The Ultimate Cuba Travel Guide, available on Amazon.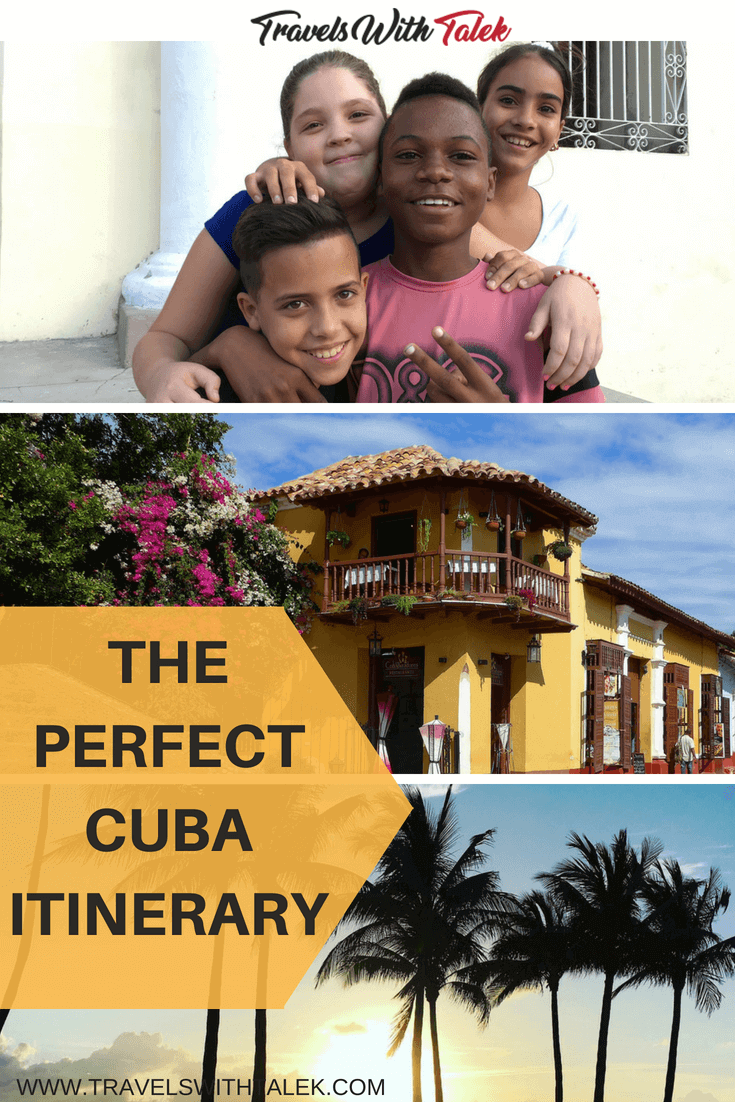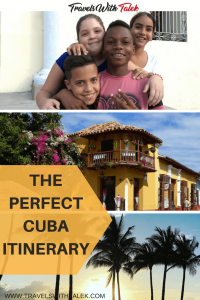 BTW, if you are getting ready for your trip, make sure to take advantage of these useful, money-saving links to book your trip:
I personally use, and can recommend, all the companies listed here and elsewhere on my blog. By booking through these sites, the small commission we earn – at no cost to you – helps us maintain this site so we can continue to offer our readers valuable travel tips and advice.