Updated March 2021
People ask me what it's REALLY like to stay in a Cuban casa particular. Here is the long and truthful answer with a little bit of personal experience thrown in.
TRIAL AND ERROR
As a Cuban-American, I've been to Cuba several times over the years. Each time I experimented with staying in a different type of accommodation. I once stayed at a high-end hotel but didn't like the price/value ratio. It was a 5-star price tag for a 2 or 3-star value; mediocre food, shoddy furniture, inconsistent air conditioning and indifferent service. OK. Been there, done that.
I then stayed at one of the all-inclusive hotels that dot the coasts of the island, particularly on the northern side. I don't usually stay in such places but I had no choice at the time. The same conditions prevailed there: poor service, bad food, although in a stunningly beautiful location.
Another time I stayed at a renovated convent in Old Havana. This was perfectly situated in the center of the historic district and run entirely by nuns. The place was spotless with leafy interior patios, abundant breakfasts, and great air conditioning – air conditioning is always critical given Cuba's heat. The only drawback was that the nuns did not make any recommendations of where to go and what to do.
Also, if you returned to the convent after a certain time at night, you had to ring a bell and a nun came to let you in. I have to assume the nuns were not amused when I woke them repeatedly at 4 AM trailing a whiff of rum after a night of Havana revelry. Although I loved the convent, it just wasn't for me. I'm just not a convent kind of gal.
Around this same time, a friend of a friend learned I was looking for accommodations in Havana and suggested I stay in a colleague's spare room. Since she was a "friend" although thrice removed, I agreed.   In Cuba, all places that rent out rooms must be registered with the government and visitors must present their documentation. When I arrived, the hostess did not ask me for my passport so I assumed this service was off the books. That made me a little uncomfortable but I figured I was already there and they looked like nice people so I stayed.
MISADVENTURES IN THE PINK ROOM
So began my ordeal that will go down in history as one of the worst stays ever. First of all, the room was just that…a room. Clearly it had been a maid's room at one time. It was a tiny room with four hot pink – almost florescent -walls and a rickety bed in the middle. You could stretch your arms from the side of the bed and touch the walls on either side. The polyester bedspread was slippery so anything you put on it would slide off the bed. There was one bare, dim lightbulb dangling from a wire over the bed. Rather than a night table there was a wooden, foldable chair with a restaurant logo on it.
The bathroom was another adventure. The water tank had been jerry-rigged many times over. There were wires connected to pipes connected to tanks; a true testament to Cuban ingenuity that only 60 years of scarcity can produce. Yes, you COULD turn on the shower but the water only remained at a normal temperature for about 30 seconds. Then it turned boiling hot. The hostess tried to fix it but then the water turned freezing cold. I finally gave up and took little cat baths with a washcloth in the sink. One day there was no water at all. The hostess again tried to fix it and left all the faucets on for "when the water comes back." The water came back in the middle of the night with a vengeance and flooded the little room.
THE CURIOUS OLD MAN
On my second day there, an old man in his underwear and an open threadbare bathrobe approached me in the hallway as I was returning to my little pink room. He greeted me then rubbed the tips of his fingers together, leaned into me and whispered in a conspiratorial tone, "did you resolve the money issue with Mercedes?" I surmised he was asking if I had paid the hostess and I said yes.
Of course, I found this odd and unsettling. He then asked the same question again and I realized he was senile. Apparently, this was the hostess's elderly relative wandering the house.
For the three days I was there, I encountered the gentleman several times and each time he asked me the same question and I gave the same answer. One time, the hostess observed this exchange. She caught my eye and gave me a smile of resignation as if to say, "what are you going to do?" I resolved never again to accept a recommendation from "a friend of a friend" and never to patronize a casa off the books.
However, I do understand that life in Cuba can be very hard for the average citizen.  This woman was just trying to make a few dollars on the side the best way she could.
THE CASA CONCEPT BEGINS TO EMERGE
Shortly thereafter, the concept of staying at casas particulares, "casas" for short, private homes similar to a BandB, began to take hold in Cuba. When this concept was first emerging, there were not many resources to guide you.
As internet connection in Cuba is primitive, it was difficult to connect with the hosts, maps were not easy to find, directions were ambiguous, phone lines went dead in the middle of conversations or there was simply no dial tone at all.
Little by little the process evolved and improved substantially. Cubans were now encouraged to open their homes to travelers and host them in exchange for a fee. After my pink room experience, this was a welcome change and I decided to give casas a shot.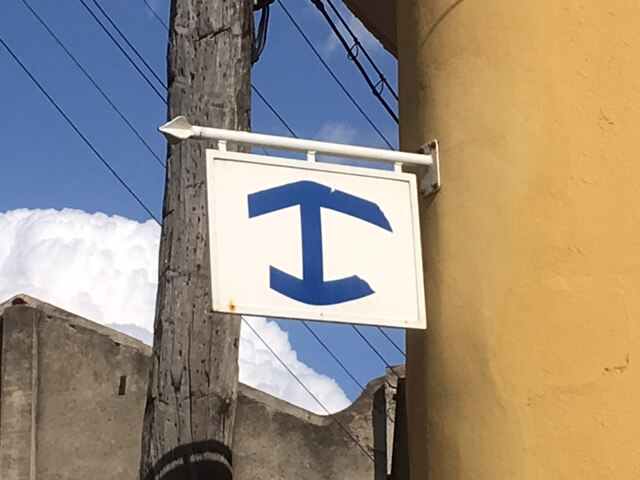 Several European companies, as well as Airbnb, began to offer their booking services. I tried a couple of these companies – they mostly function as a sort of broker for the individual casa – and was very happy with the experience. I've even seen some enterprising private casas advertising themselves on the internet.
The advantage to the traveler is that they get to interact with a typical Cuban family. Also, the cost of staying at one of these casas is small compared to a standard hotel. It can range anywhere from U.S.$15.00 to $100 per night depending on the city, the type of accommodation and other amenities.  
Note:   A casa must be listed with the local government and you must submit your passport details upon arrival for registering with local authorities.
Here is the current state of the Cuban casa particular experience and tips on how to book your own.
HOW TO BOOK YOUR CASA
1. Connect with one of the booking services that broker private casas. Some that I have used in the past include:
Yourcasaparticular.com
Casaincuba.com
Choose the city you want to stay in from the selections that display pictures, price per day, house rules and a message from the hostess -usually women. In some casas, you just reserve your room and pay at check-out. In others, you pay a portion of the total cost to the booking service and the difference at check-out. These requirements are simple and clearly stated on the website.
2. Communicate with your hostess either directly or through the booking service. Here is where you get directions to the casa.
Most casas offer breakfast. The cost of breakfast is around U.S.$5.00 per person. The food is exceptional and abundant; fresh fruit, eggs, bread, butter, fruit spread, coffee, milk, all kinds of tropical juices and sometimes, ham. This might be the best meal you will have all day so definitely sign up for it. The hostess will also happily prepare lunch or dinner if you want. These meals are also invariably good, authentic and reasonably priced.
Another amenity the casa may provide is taxi service from the airport or bus station to the casa. It is also recommended you accept this service as it's just more convenient for you to have someone pick you up and bring you to the casa. Make sure you confirm beforehand how much the fare is likely to be. For example, taxi fare from Havana airport to the city is around U.S.$25-30.00. You can verify taxi fares on TripAdvisor for just about any city.
Your hostess will consider it part of the service to "show you the ropes." They will book a casa in the next town, direct you to the best local restaurant or bar, reserve a taxi, make a reservation, explain the communal taxi system and generally function as a friendly concierge.
Yes, they may make a small commission if you accept a recommendation but we're talking pennies and you're paying for a service. Also, their suggestions are invariably good because they take their hostess responsibilities seriously. You're sleeping in their home and they don't want you coming back saying, "Oh my god! That was appalling!" They want you happy, contented and recommending their place to your friends.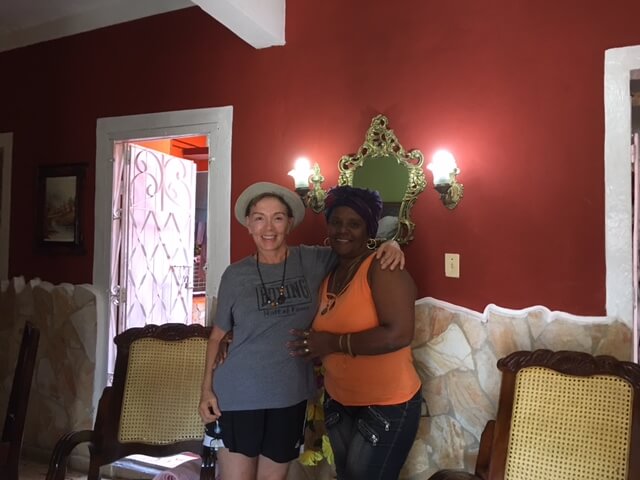 Another way to secure a casa, especially when you are in the interior of the country, is to just show up at the bus station. There are people there advertising casas to the arriving travelers. You can see as many casas as you want before committing to one.
The best part of staying at a casa is that you get to interact with the local people. It's as authentic an experience of cultural immersion as you can have in a foreign country. You are there while they cook authentic Cuban food and generally chill in their genuine Cuban living rooms or patios. Whenever I've stayed at one of these casas the hostess seemed genuinely happy I was there. They always went out of their way to explain things and make suggestions.
Many travelers prefer to have at least their first one or two nights pre-booked from their country of origin. However, in Cuba just about every other home is a "casa."  Casas in Cuba are as common as tapas bars in Spain.
Just look for the "casa" sign, the blue-on-white upside-down anchor, national symbol for a homestay accommodation.  Knock on the door and ask if they have accommodation for the night. If they don't, they'll probably know someone who does. Ask to see the place before committing to see if you like it and make sure you understand the agreed price.  That's all there is to it.
CASAS COME IN ALL SHAPES AND SIZES
Most casas are single rooms in someone's house.  They can also be a luxury apartment in a Havana high-rise or a mansion with a pool in an upscale neighborhood depending on your budget and what's available.  The one thing they all have in common, however, is that the inside is much more beautiful than the outside.
Cuba's architecture and infrastructure can be rundown in some areas. But the inside of the private home is well kept, accommodating and frequently decorated with a style, elegance and grace that belies the exterior. Most casa accommodations come with a refrigerator stocked with beer and water for a reasonable charge.
Some of the prettiest casas I've seen are in the provinces. Many are renovated stately homes from the turn of the last century decorated with period furniture. Some have gardens where breakfast is served surrounded by tropical birds and little stone fountains.
One aspect of the casas I loved are the floor tiles found throughout the country.
These "Cuban tiles" are found on the floors and sometimes gardens of most homes built before the 1950s. They must have been very good quality tiles because they're still functional despite years of neglect. Some of the prettiest ones I've seen are in renovated homes where they have managed to combine classic architecture with modern facilities.
So, what's it REALLY like to stay in a Cuban casa particular?  It's just about the most rewarding accommodation experience you can have in a foreign country.  Definitely give it a shot.
Have you ever stayed in a Cuban casa particular? We'd love to hear your experiences.
And don't forget my new book, The Ultimate Cuba Travel Guide, available on Amazon.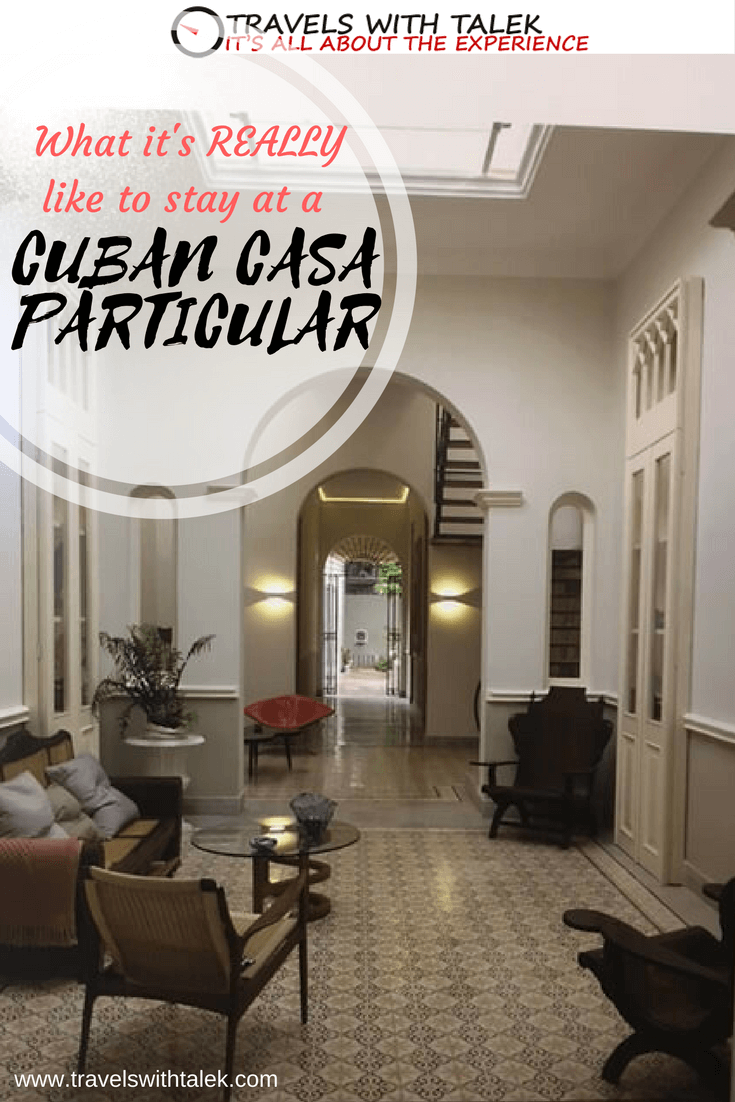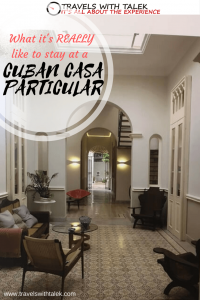 BTW, if you are getting ready for your trip, make sure to take advantage of these useful, money-saving links to book your trip:
I personally use, and can recommend, all the companies listed here and elsewhere on my blog. By booking through these sites, the small commission we earn – at no cost to you – helps us maintain this site so we can continue to offer our readers valuable travel tips and advice.