Updated March,  2021
There are many things to see in Havana that you can't see anywhere else. The city is unique. Despite recent changes, the city remains frozen in time. Tt is precisely this time warp that makes Havana such a culturally fascinating place. I want to share with you some of the most interesting sights and things to see in Havana, this city many call the capital of the Caribbean.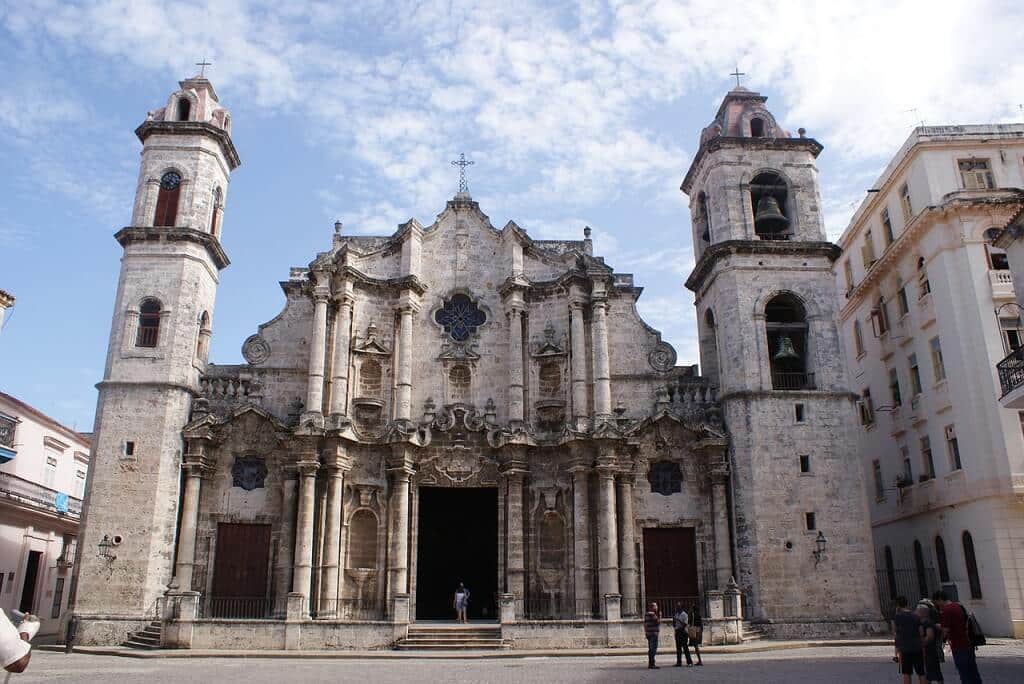 Amazing Things to See in Havana You Can't See Anywhere Else
Beautiful Things to See in Havana
The powerhouse of colonial architectural masterpieces is one of the most fascinating things to see in Havana. In an effort to attract tourists and their foreign exchange the government has continued its efforts to reconstruct the colonial buildings in Havana Vieja, or Old Havana, which is a UNESCO World Heritage Site.
In many instances, these efforts have been successful. In others, the buildings were not rescued in time and just collapsed due to a lack of funds. This is one of the sad facts of Havana as the structures are truly beautiful. Despite this, the city has an air of faded elegance and past glory. You look at the buildings and imagine what they must have looked like in their prime.
Both for Havana's beauty and decay, it's very hard to restrain yourself from staring everywhere you look. Brin-Jonathan Butler
Click To Tweet
Quirky Things to See in Havana
The unusual sculptures and exhibitions in the city's plazas and streets are among the most interesting things to see in Havana. Colonial-era monasteries and convents have been converted into hotels and restaurants. Street performers dressed as colonial carnival characters pose for pictures.
Havana has a unique feel to it and is full of pleasant surprises. You are bound to find things to see in Havana that are unique to the city; its local characters and street art are examples.
In Havana, we stayed at a working convent run by nuns. The thought of sleeping in a convent was just intriguing enough to induce me to stay there. I'm glad I did. The convent was clean, safe, housed in a beautifully renovated colonial-era building centrally located in the middle of Havana Vieja and reasonably priced.
Dozens of Museums to See in Havana
Put museums on your list of things to see in Havana because Havana is a museum city. There is something for every taste; revolutionary retrospect at the Museo de la Revolucion, colonial history at the Museo de la Ciudad, flora and fauna at the Museo de Historia Natural. For a museum lover like myself, Havana's selection is an embarrassment of riches.
My favorite museum is the Cuban art wing of the Museo de Bellas Artes or Museum of Fine Arts. The museum consists of two wings the other housing the international art collection. See this exhibit if your time is limited and you have to prioritize. My big regret is that I didn't dedicate more time to this amazing collection of mostly 19 and 20th-century paintings and sculpture.
Another gem is the Napoleonic Museum near the University of Havana. This place is a complete surprise as it houses the finest collection of Napoleonic memorabilia outside of France.
There are also offbeat exhibits like the museums of rum and Partagas, the world-famous cigar where you can purchase the product and taste free samples. These are laid-back, fun places with bars, shops, and the welcome air-conditioning.
Even the cars are museum pieces in Havana and #1 on many visitor's lists of things to see in Havana. Classic American cars from the 50s are everywhere. Contrary to the popular myth, they are not in "pristine condition". The bodies of the cars look original but the inner workings have long since deteriorated and replaced with any number of improvised parts. Truly a testament to Cuban ingenuity and necessity.
Still, they are beautiful and cool and you can take a city tour in a 1957 Chevy convertible for about US$ 40.
A more cost-efficient way to get around and travel to all the things to see in Havana is the hop-on-hop-off buses. These leave from the front of the Hotel Inglaterra every 20 minutes or so. For U.S.$10 you travel to the areas outside of Havana Vieja that you might not see otherwise.
The buses stop at important sites like Colon Cemetery, the second most impressive in Latin America after Buenos Aires's La Recoleta, the Plaza de la Revolucion where over one million Cubans have gathered to hear political speeches and Havana's luxury hotel area in the previously upscale section of El Vedado. The entire tour takes about 2 hours.
Havana Has a Fascinating History
There are things to see in Havana that cover various time periods from the colonial to the modern. The entire Habana Vieja, or Old Havana, area can be classified as a living museum since very little has changed of the architecture since 1959. The result is many buildings deteriorating to the point of collapse. But look closely. Many of the ones that remain standing or have been renovated are architectural gems from the colonial and art deco eras.
A walk through the colonial plazas and leafy avenues to see the historical and architectural splendors of a bygone era merits several days of scrutiny.
More recent history is also everywhere to be found and fun to learn about.
Hemingway wrote in the Hotel Ambos Mundos where his room is now a museum you can visit for U.S.$5. He drank at the Bodeguita del Medio, where the mojito was invented and Floridita, a 200-year-old restaurant where the daiquiri is rumored to have been created.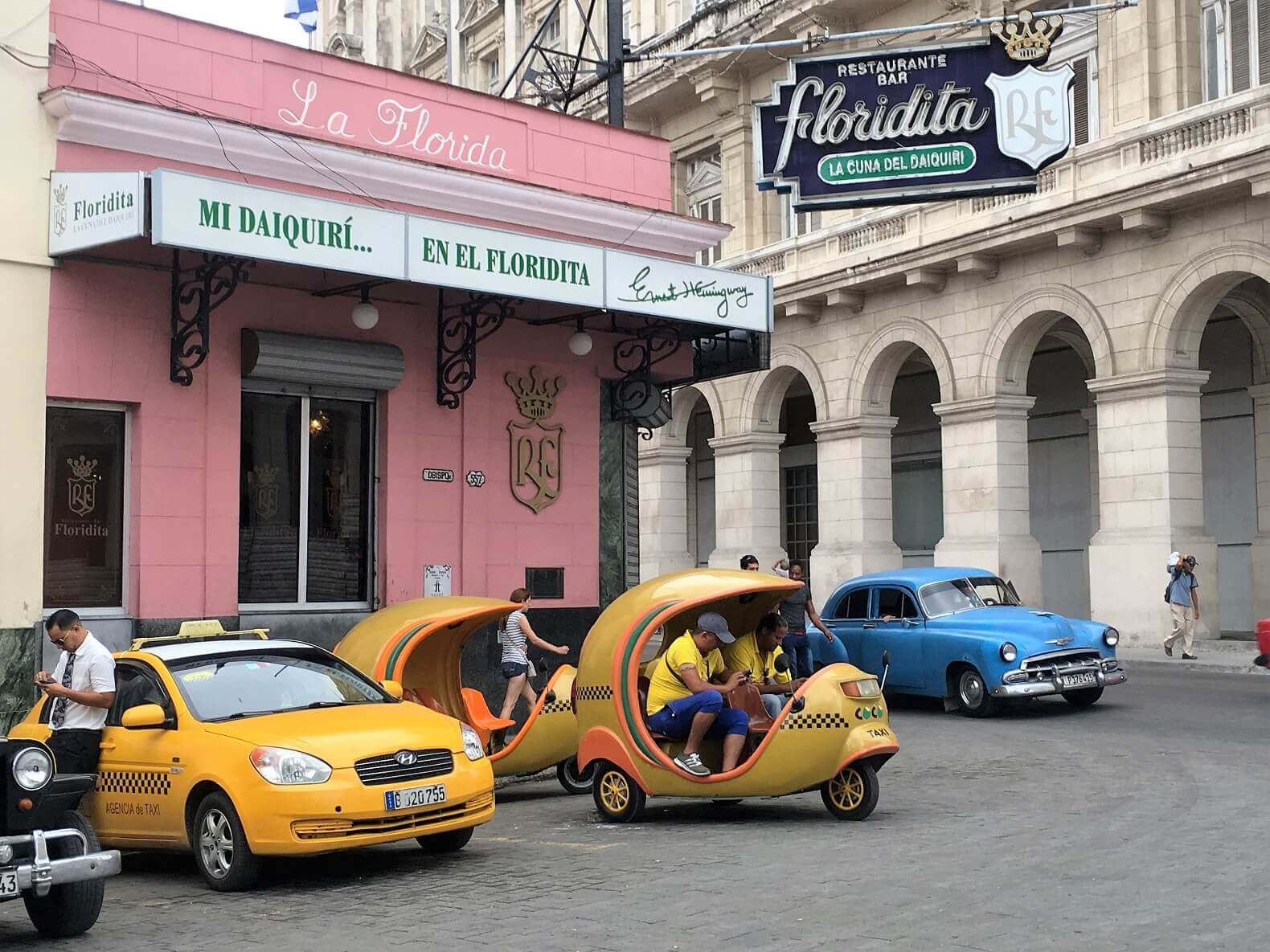 Marlon Brando and Errol Flynn hung out at the Dos Hermanos by the port. Frank Sinatra and Ava Gardner enjoyed the ocean view from the Hotel Nacional, the Grand Dame of golden era hotels.
The Capri Hotel has been recently renovated and is now open for business. This hotel was owned by mobster Santo Trafficante, Jr. and was a major hangout for Meyer Lansky and his cronies during Havana's mobster heydays. In the movie The Godfather, the Capri is where Fredo Corleone brings a suitcase with $2 million to his brother Michael.
Havana is a uniquely complicated city and contains a great many histories. Laura van den Berg
Click To Tweet
The Hotel Perla has a poignant Shakespearean tale in its long history. The legendary Perla Hotel was the original luxury Havana hotel built in 1886. As of this writing, a disabled elderly woman lives on the 4th floor, one of only two remaining tenants.
In 1961 the woman and her husband received permission to leave Cuba as exiles. As with all prospective exiles, their home was confiscated and nationalized. The couple didn't care as they were leaving anyway. At the airport, on their departure day, they were told their visas didn't go through and they were sent back to Havana. But now they had no home to return to so they went back to the Perla Hotel.
Weeks passed and their visas never materialized. In frustration, the husband ingested rat poison and jumped from the balcony to his death. When the woman saw this she too jumped but survived with broken legs and was returned to her room at the Perla.
Shortly thereafter, as a result of the communist party's property distribution project, the woman was allocated the hotel room to live in indefinitely. She remained there cared for by some compassionate citizens.
Havana is full of stories like this; some tragic, some funny, some dramatic…but all interesting.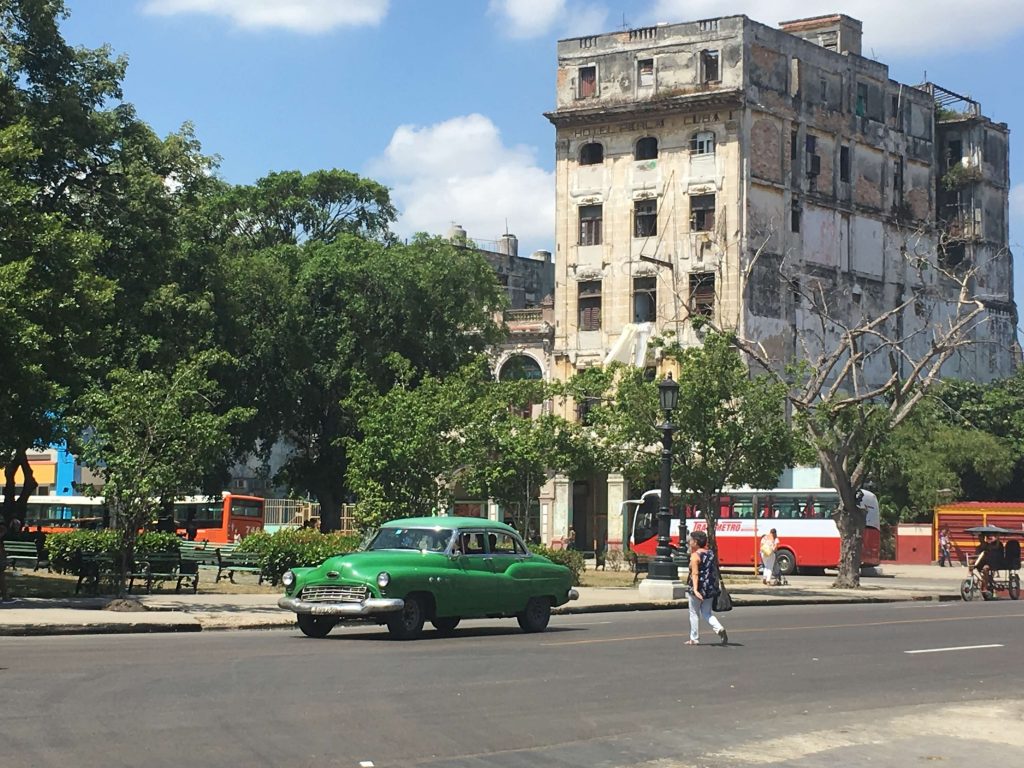 Havana's Music Scene Is Unparalleled
Nightlife in Havana is simply too varied and pervasive to be described in a few paragraphs. The most striking thing is that just about every single band of musicians you encounter is way above average. And they are everywhere; in restaurants, bars, side-streets, plazas, beaches, and even private living rooms.
An impromptu performance in a public square will spontaneously turn into a dance party…and can they dance! The music is infectious. Music clubs like "La Casa de La Musica" tend to congregate in the newer part of Havana as do the classic jazz venues like "La Zorra y el Cuervo."
Just like everywhere else the clubs open late and close in the wee hours so get a good night's sleep the night before and make sure you don't have any early morning commitments the next day. Of all the things to see in Havana, the nightlife and music scene is not to be missed.
The Fabrica de Arte Cubano (F.A.C)
This wonderful cultural venue is unique and one of the best things to see in Havana. Here you can see exhibitions of art, music, dance, photography, cinema, fashion, drama…any art form, all in one place. The F.A.C. or Cuban Art Factory is housed in a renovated cooking oil factory and is open from 8 PM to 4 AM. Definitely check this place out along with other hidden Havana destinations.
Inside there are many rooms, some as large as a movie theatre all presenting different displays of artistic expression. There is a very good restaurant on the rooftop and smaller bars and snack stands throughout.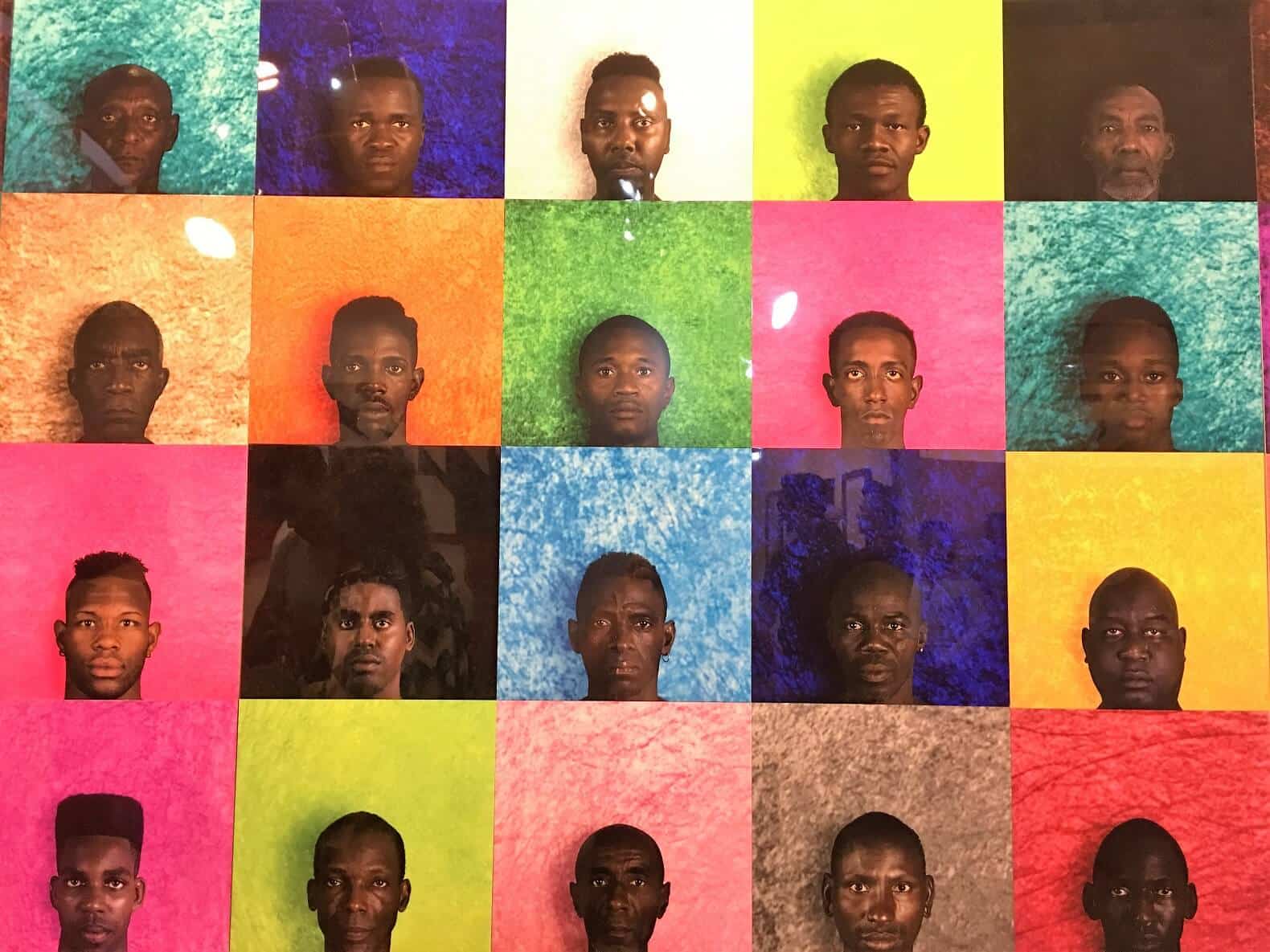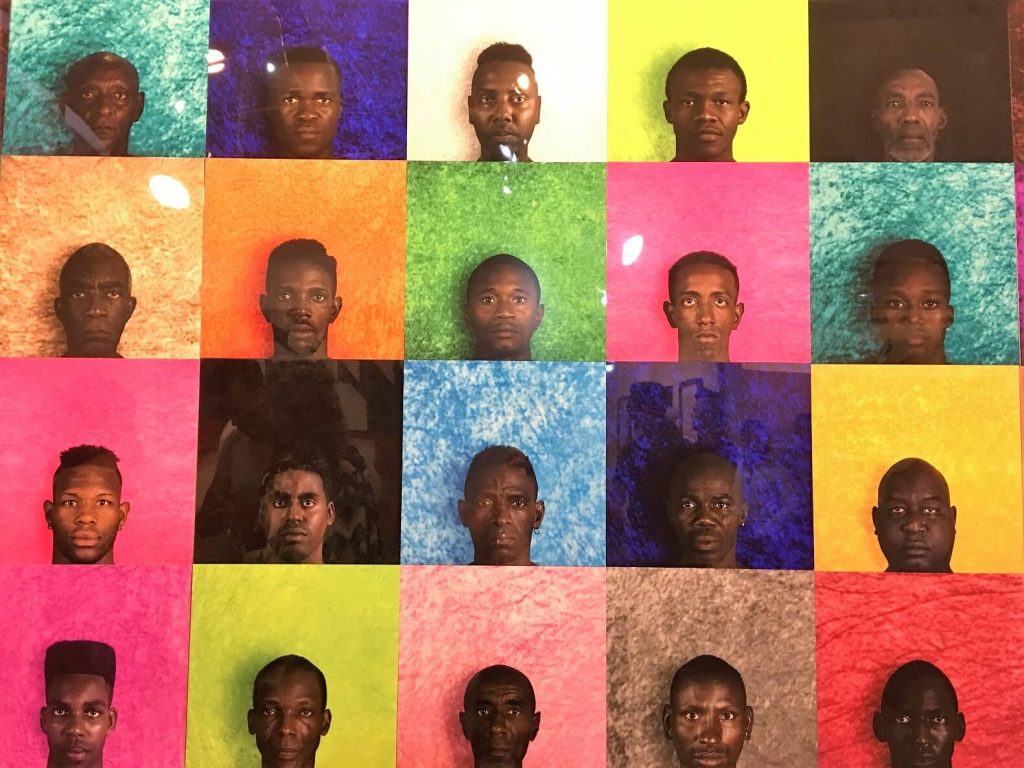 You wander around with a mojito in hand and peruse an art exhibit then sit in for a ballet performance. Or practice your salsa at am impromptu dance while you wait for your dinner reservation under the stars. There is really nothing quite like the F.A.C.
Why Cuba Is Unique
Cuba is not your standard Caribbean destination. It can be challenging to get around, find a good meal and stay at a comfortable hotel. An American woman I met on a bus complained about her hotel; poor service, bland food, lukewarm water and an air conditioner that didn't work. And this was at a luxury hotel! I understood her. She expected to find in Cuba what she would find in a 4 or 5-star hotel in Puerto Rico or The Bahamas. That is difficult to find in Cuba.
You have to go with a different mindset, adjust your expectations and just roll with it. It also helps to patronize the privately-run paladares and casas particulares, or Cuban guest houses, avoiding the luxury hotels whenever possible. Focus on enjoying the beauty, music, art, and warmth of this unique country. 
Here are reference materials and maps to help you experience the many things to see and do in Havana.
Why do you want to visit Cuba?
And don't forget my new book, The Ultimate Cuba Travel Guide, available on Amazon.
Can't get enough of Cuba?  Check out these posts.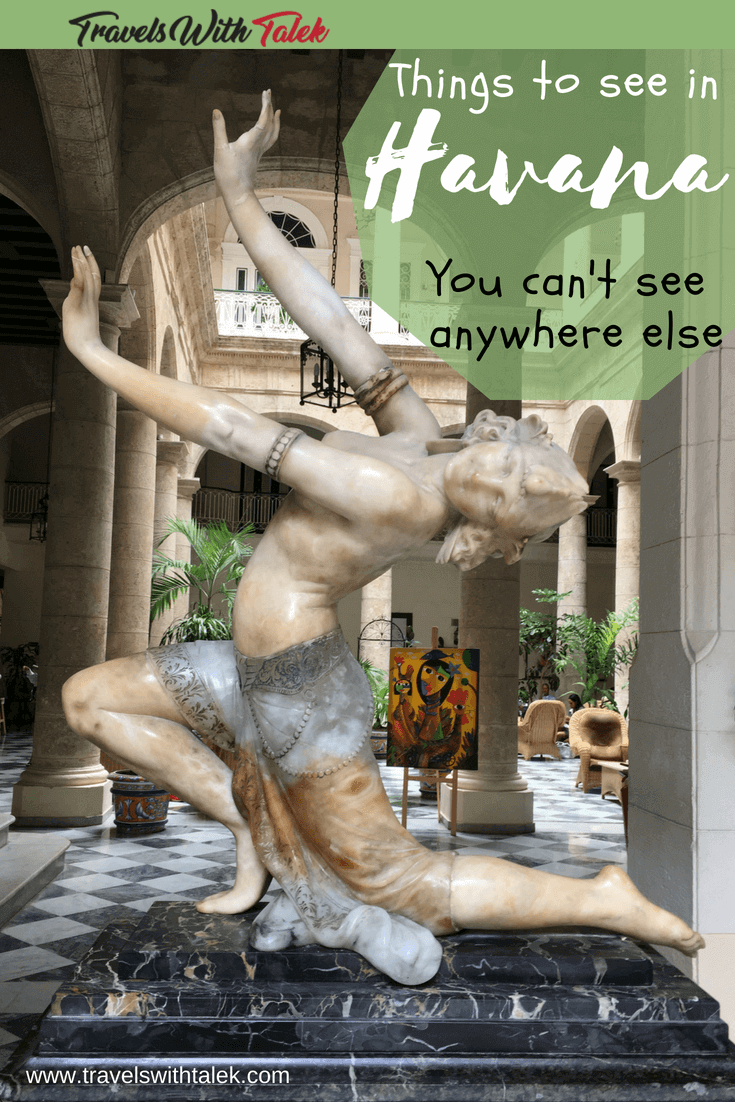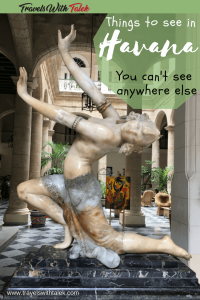 BTW, if you are getting ready for your trip, make sure to take advantage of these useful, money-saving links to book your trip:
I personally use, and can recommend, all the companies listed here and elsewhere on my blog. By booking through these sites, the small commission we earn – at no cost to you – helps us maintain this site so we can continue to offer our readers valuable travel tips and advice.