Cuban transportation can be challenging if you don't know your way around. Transportation can be your biggest expense in Cuba and no Cuba travel guide would be complete without useful Cuba travel tips regarding transportation. So if you're on a budget in Cuba,  it pays to know how to travel economically. Read on…
Transportation in Cuba
Here are examples of transportation modes and the Cuba transportation facts you need to help you navigate them.
CLASSIC AMERICAN CARS
These are hold-overs from the 50s before the Cuban Revolution. These cars are cherished and passed down to generations.  The fact that so many of them are still running is a testament to Cuban mechanical ingenuity.
Today, the prettiest cars are used to taxi tourists around Havana at a rate of 30 to 40 CUC per hour. A CUC is worth about US$1 depending on the exchange rate at the time.  See Cuba's dual currency to understand the difference between CUCs and CUPs.
COLECTIVOS – THE PERFECT CUBA TRAVEL TIP TO SAVE YOU MONEY
Cuban transportation can be creative. A "colectivo" is a vehicle that transports several people going to the same place. The advantage to a colectivo is that the cost is shared. If a private taxi costs 60 CUC, a colectivo with 4 people all going to the same place will cost each person about 15 CUC.
The disadvantage of this is that it may take some time for the driver to gather the 4 people.  This is an excellent alternative around tourist areas with plenty of people looking to share rides. Colectivos are used by Cubans and tourists alike. They can usually be found and engaged around bus stations.
In large cities like Havana, the older and more dilapidated classic cars are used to travel specific routes. Routes are important streets or avenues that crisscross the city north to south and east to west. You flag one down and get off wherever you choose as long as it is on the driver's route.
These cars are shared with other passengers and may not take you door to door but the cost is 10 CUP (national currency).  The routes are easy to understand and navigate but you must communicate with the driver in Spanish.  The host at your "casa" can explain the routes in the area where you are staying.
YELLOW TAXIS AND COCOTAXIS
Prices for Cuban transportation vary greatly. You see yellow taxis at airports, upscale hotels and in the streets of big cities. They are government operated, generally cater to tourists, charge in CUCs and are the most expensive alternative. Avoid these whenever possible.
Cocotaxis are little "tuk-tuk" like vehicles (motorized bicycles with a top) with a domed yellow top in the shape of a coconut, hence the name. These are almost exclusively used by tourists, are for inter-city transport and are only slightly less expensive than the yellow taxis.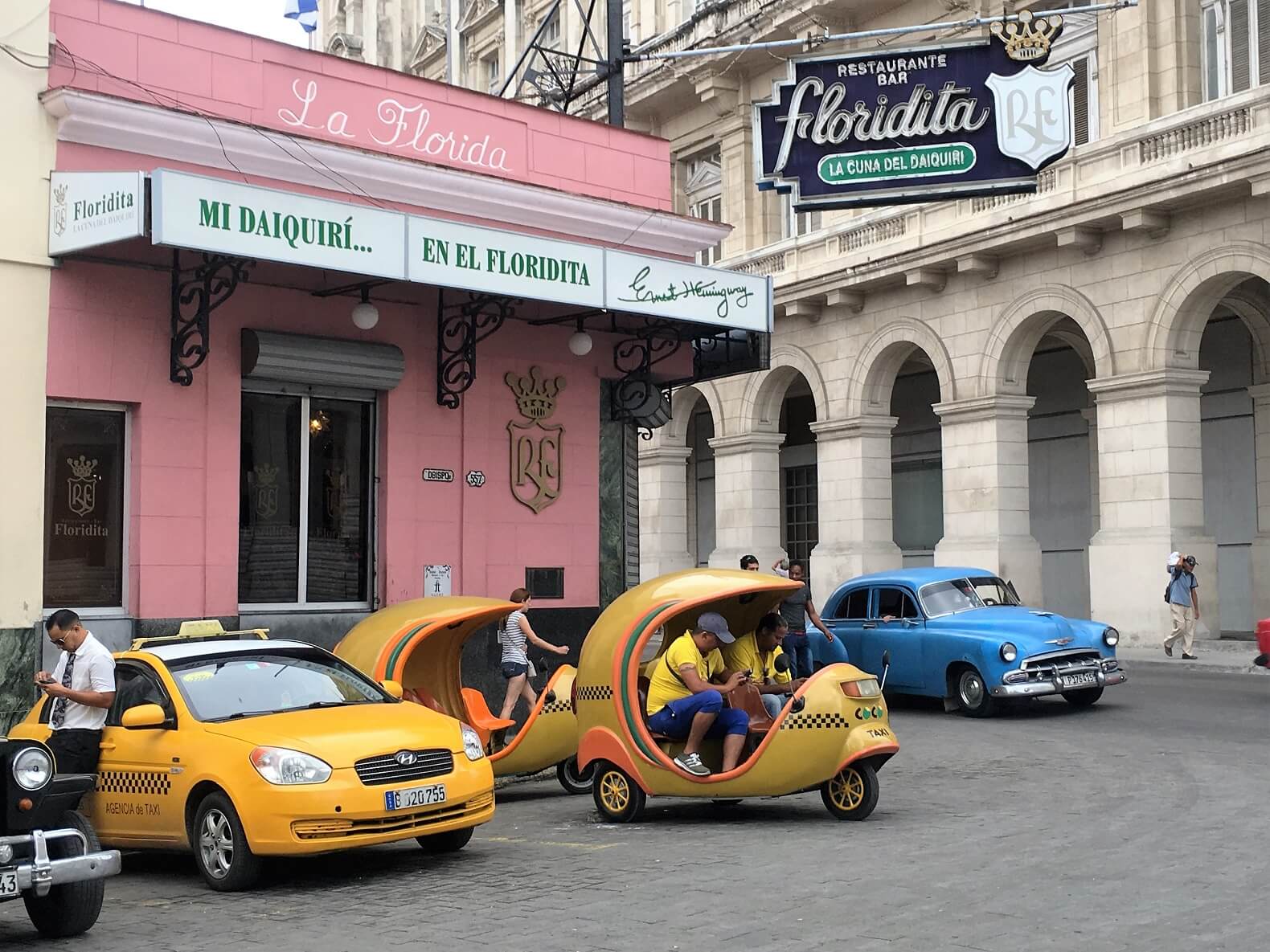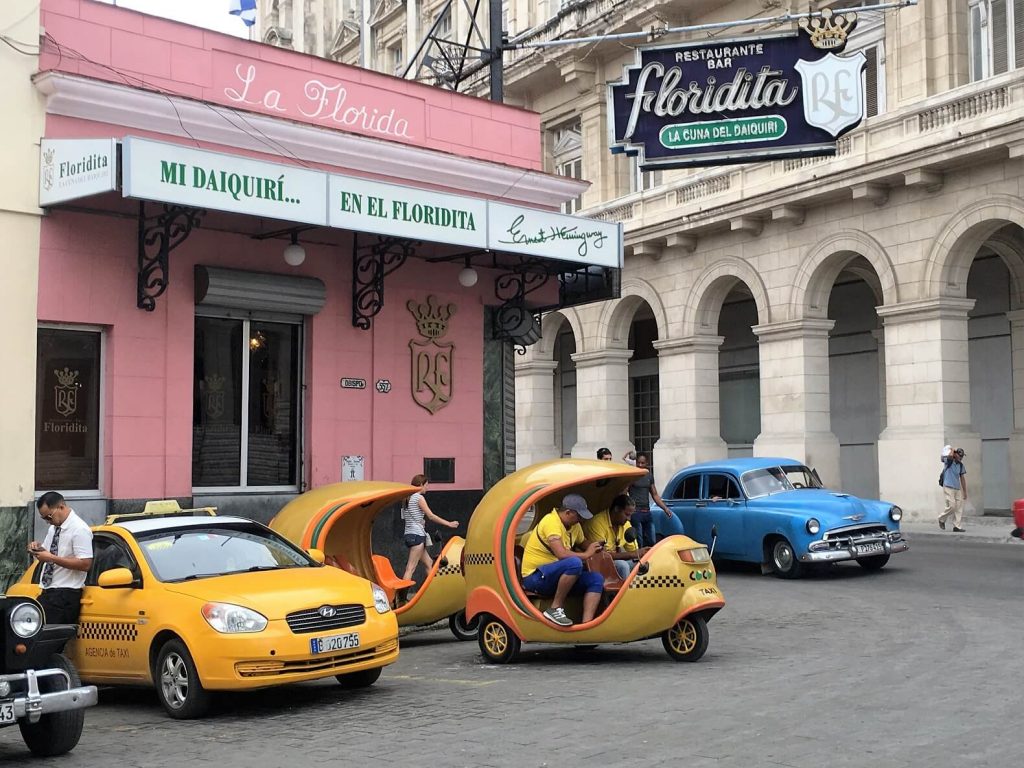 BICI-TAXI
Bicitaxis are what they sound like; a cross between a bicycle and a taxi.  These are found all over Cuba and used to travel within the city limits. Prices are just a couple of CUCs and are negotiable.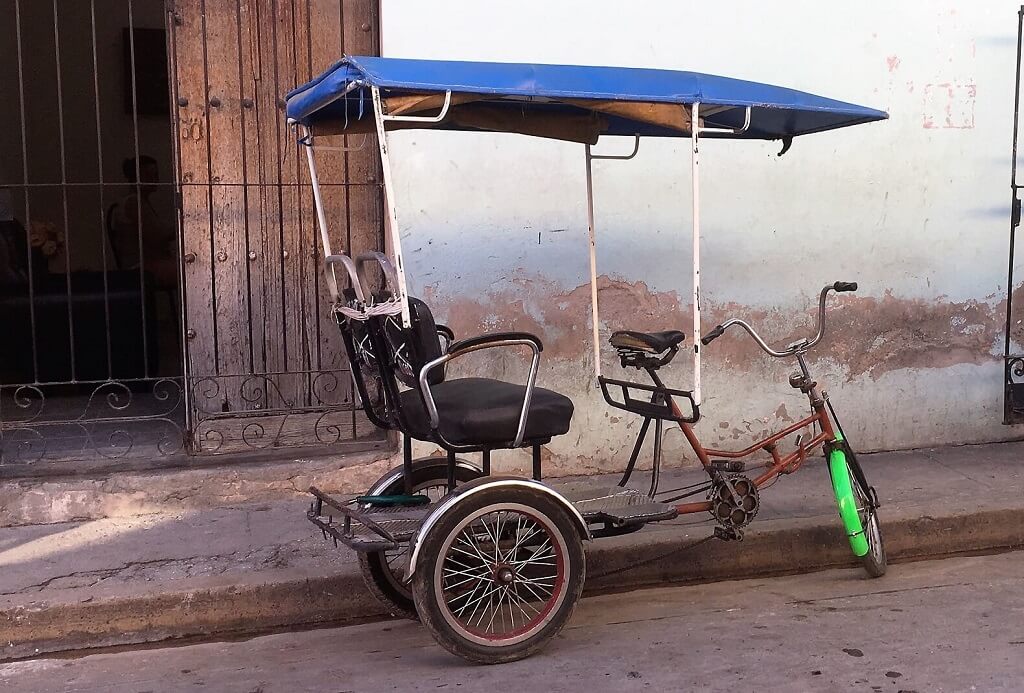 HORSE AND CARRIAGE
These horse-drawn "collective taxis" travel routes up and down main avenues. The price is about one CUP (national currency) per trip.  You get on and off wherever you want but make sure to alert the driver where to stop.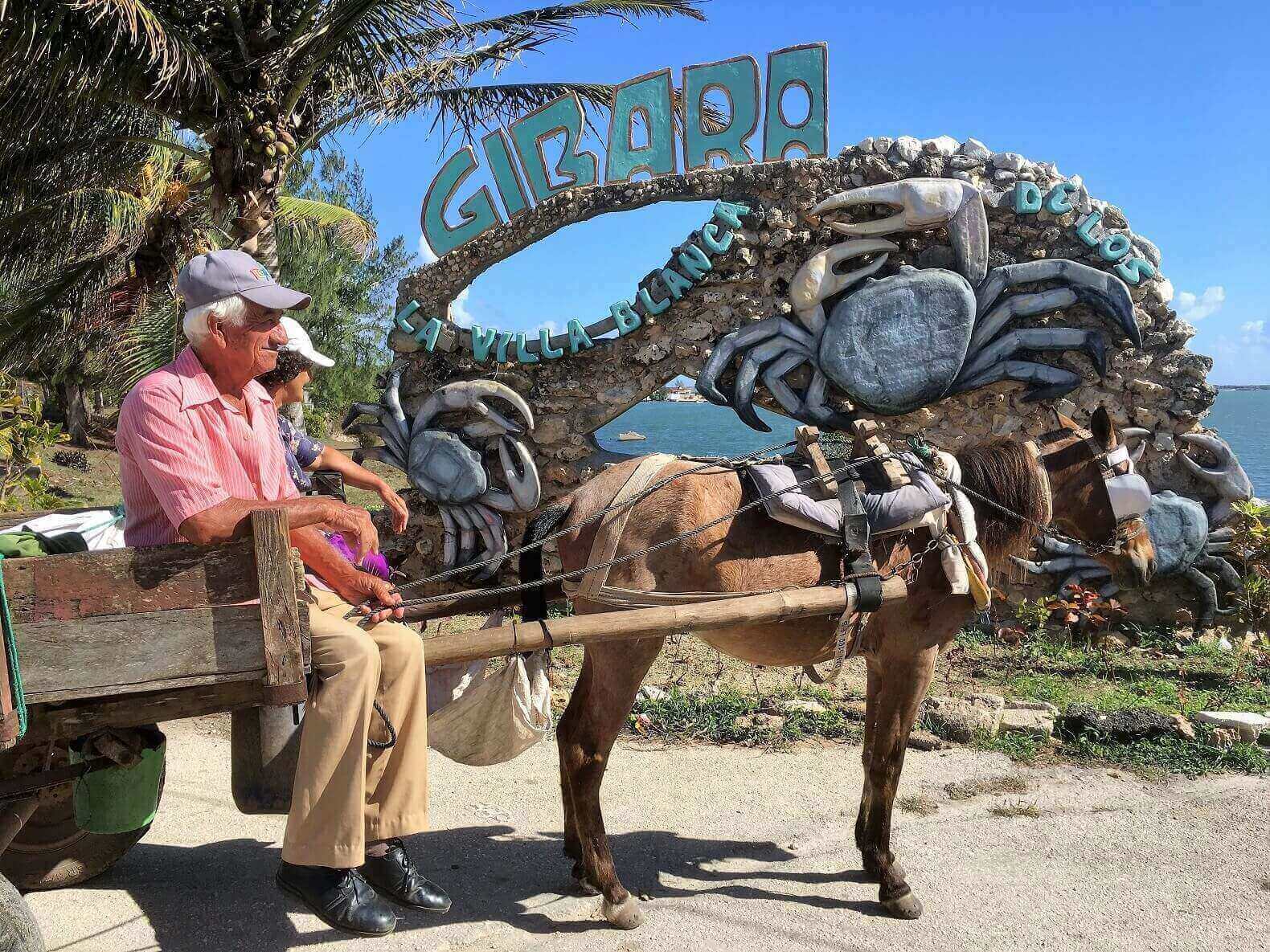 The Viazul bus serves the entire island.  Prices are reasonable; one way Havana to Vinales is 12 CUC, the frequency is acceptable, buses are clean and comfortable although everyone complains about the cold air conditioner.
Insider Tip: bring a sweater.  So what's the catch? Well, sometimes they just run out of tickets for several days.  To make sure you secure and hold on to a ticket, go to the Viazul station one or two days ahead of when you want to travel and buy your ticket. See the Viazul bus schedule here. If they run out of tickets the collective drivers outside the bus station are always an alternative.
NATIONAL BUS SERVICE
The national bus service is so cheap it might as well be free.  Yes, non-Cubans can use this service but the buses are in poor condition, have sketchy schedules and stop frequently.  But if you are looking for the local experience, give it a shot.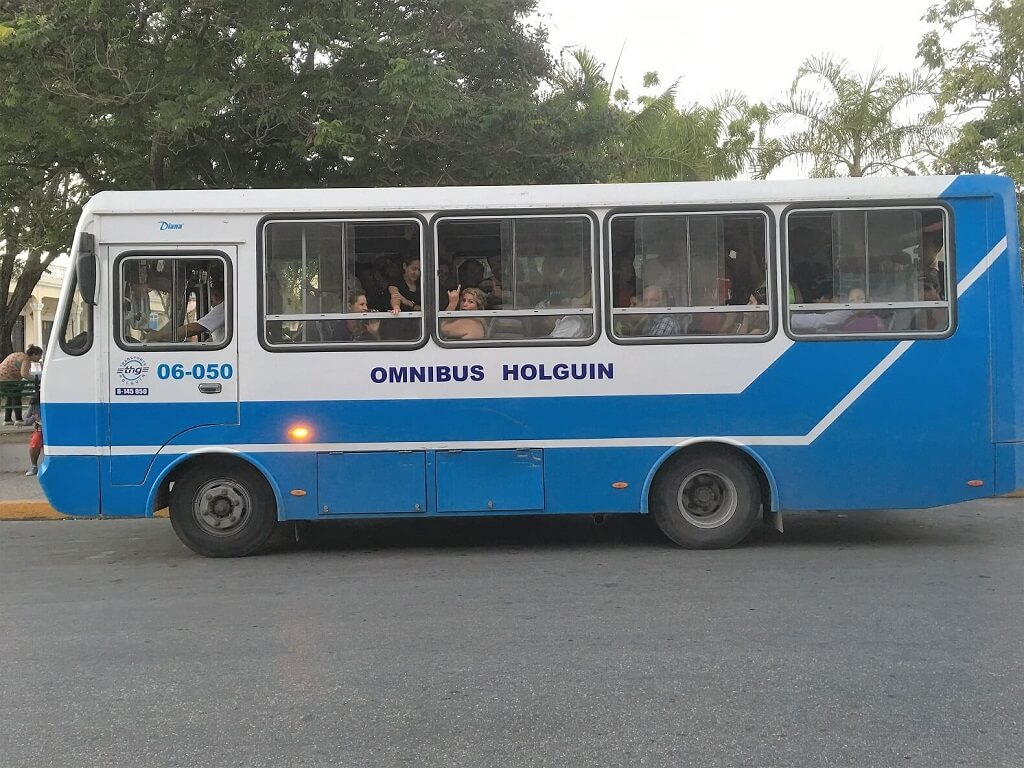 TRUCKS
Reliable and efficient transportation in Cuba can be challenging so all modes of transport are utilized including trucks. Trucks service routes from city to city stopping frequently.  They are, like the national bus service, almost free and uncomfortable, but it'll get you there.
AMARILLOS
Amarillo means "yellow." That is what you call people that wear yellow vests and flag cars down for travelers to hitch rides in. These "amarillos" are usually found at crossroads or under bridges or underpasses and they help people secure rides.
It is considered good citizenship for drivers to share their cars with other travelers.  The yellow vests have long gone but these folks are still referred to as amarillos.  A nominal tip is appreciated but not mandatory.
Cuba transportation can be as cheap or as expensive as you want it to be. There are lots of alternatives at different price points. A little research and patience will yield you a cost-effective and efficient option.
Here is a $55 credit for Airbnb if you decide to visit this beautiful country.
What are your thoughts on Cuban transportation options?
And don't forget my new book, The Ultimate Cuba Travel Guide, available on Amazon.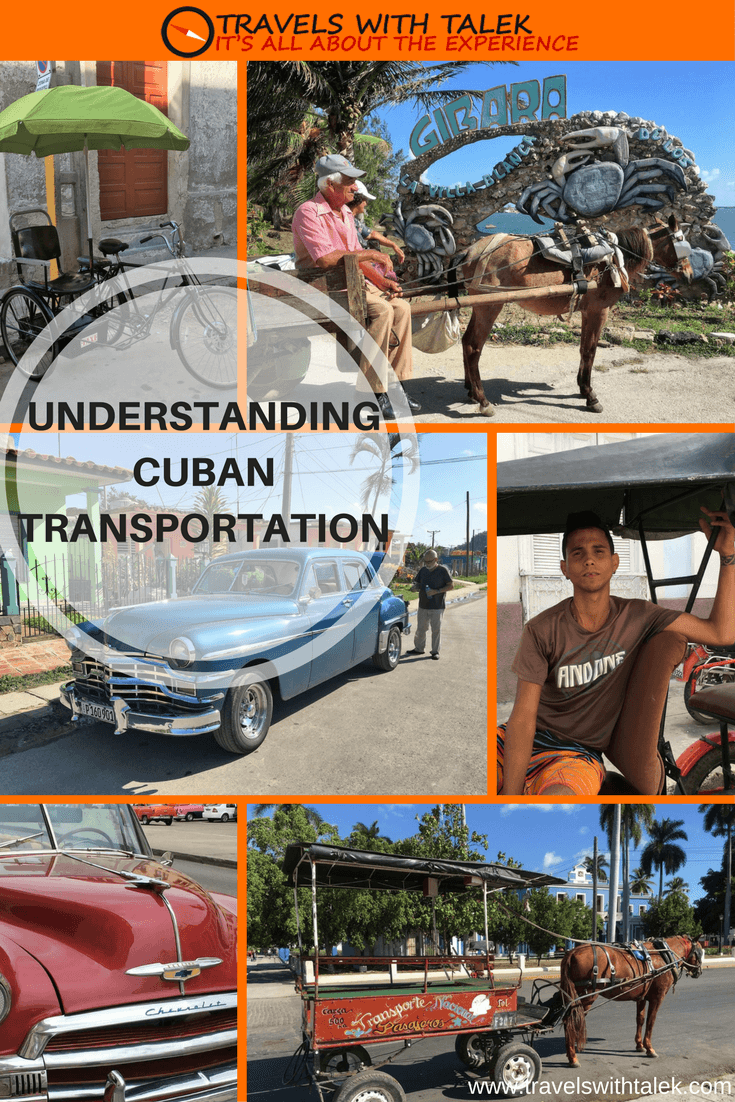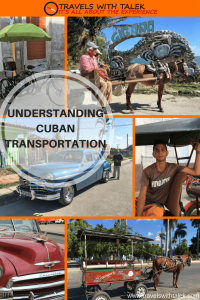 BTW, if you are getting ready for your trip, make sure to take advantage of these useful, money-saving links to book your trip:
I personally use, and can recommend, all the companies listed here and elsewhere on my blog. By booking through these sites, the small commission we earn – at no cost to you – helps us maintain this site so we can continue to offer our readers valuable travel tips and advice.