Next time you visit Cuba, head for Trinidad, in central Cuba.  After a couple of days exploring this colonial town, I narrowed down the 10 most amazing things to do in Trinidad, Cuba, and how to make the most of them.
A brief history of Trinidad
Founded on December 23rd, 1518 by Spanish conquistadores, the city of Trinidad, in central Cuba, is a beautifully preserved colonial town and as far from bustling busy Havana as you can get . It was from Trinidad's shores that Spanish conquistador, Hernán Cortés launched his expedition to explore Mexico in 1518.
The city prospered throughout the colonial period in large part due to the success of the local sugar industry. Today Trinidad is one of the best-preserved towns in the Caribbean affording us a peek into what life was like in the 1500s in a Cuban sugar town.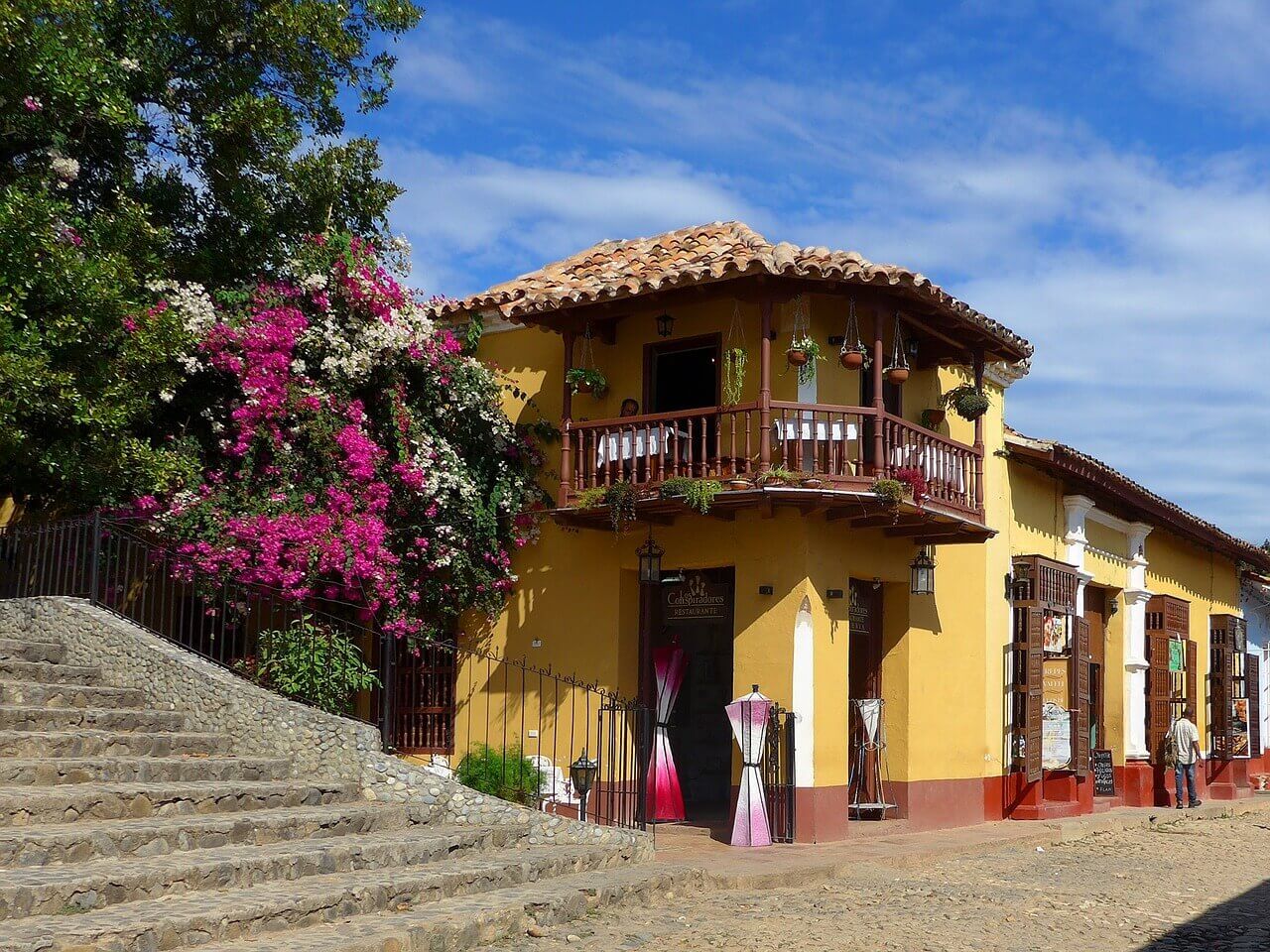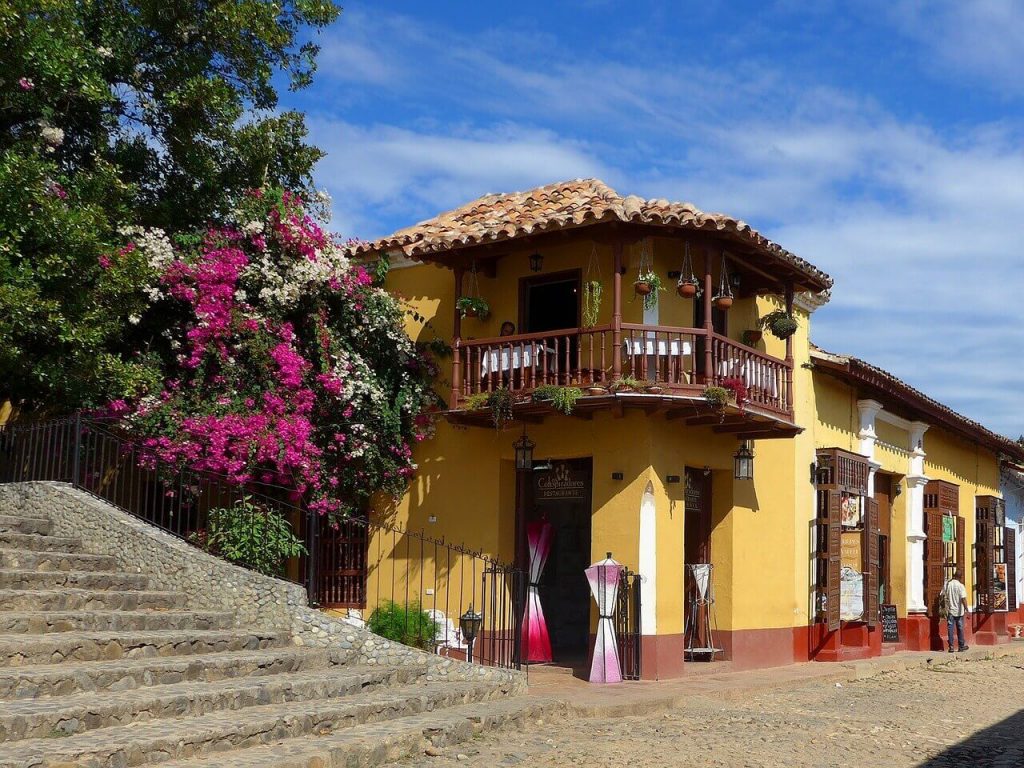 Here are the best things to do in Trinidad, Cuba.
Stay in a "casa."
When in Cuba, stay in a "casa particular" or guesthouse (casa for short). Wake up to the sound of roosters crowing, a tropical breakfast and the aroma of strong Cuban coffee brewing.
The prices of a casa are very economical. The hostess – generally a woman – will help make local arrangements and give tips on where to go and how to maximize your time.
The best part of staying in a casa particular is that you get to interact with a Cuban family. You sit in their living room, watch TV with their kids and play with the family dog. It is a wonderful opportunity to experience at least one aspect of local Cuban life.  These are experiences you won't get in a sterile hotel. And, after all, isn't interacting with local people one of the most important parts of traveling?
I use Airbnb for casas in Trinidad and all over Cuba. Here is a $55 credit for you to use towards your first stay.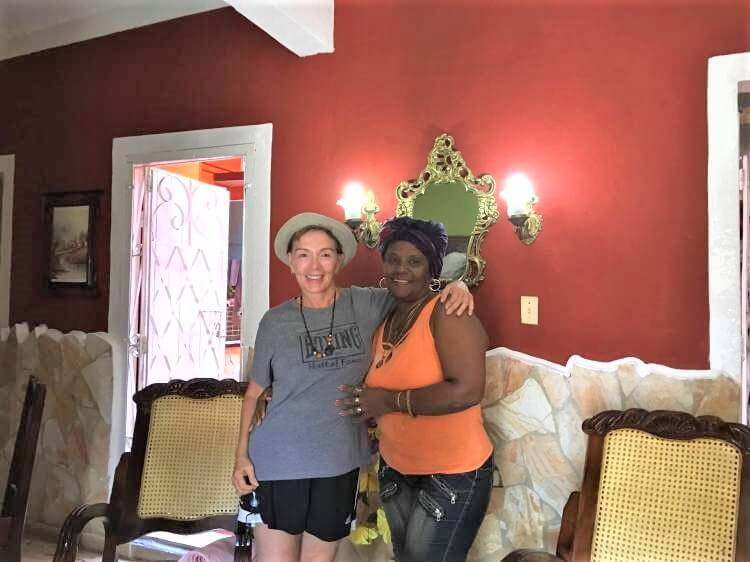 Wander the Plaza Mayor
Trinidad's central plaza, or square, is surrounded by a stunning collection of structures dating from the 18th and 19th centuries when the sugar trade, supported by enslaved Africans, was at its height.  Many of the surrounding buildings belonged to the rich land and plantation owners of the city. The area is paved in cobblestone much like it was in its heyday.
In the mid-19th century the sugar trade became much less important and Trinidad devolved into a sleepy country village with little construction occuring until the 1950s.
As a result, many of the historic buildings and streets were preserved, especially the grand colonial edifices in the immediate vicinity of the Plaza Mayor. Today, most of the former houses surrounding the square house museums.
Take a salsa lesson
This was one of my favorite things to do in Trinidad, Cuba. Take salsa lessons then practice what you learned at "La Casa de la Musica" or any other one of Trinidad's pulsating clubs and bars–including one in an underground cave that you enter through a tunnel!
La Casa de La Música is a wonderful place to pass the night. It is an open air venue with lively bands and an ample dance floor at the bottom of what resembles the Spanish steps in Rome. If you can't get a table, just sit on the steps. The place is pretty packed every night.
Trinidad has an amazingly vibrant nightlife. There are dozens of venues with exceptionally talented musicians. The music and dancing goes on and on and on…
Chill at Playa Ancon Beach
Looking for relaxing things to do in Trinidad, Cuba? Chill out at Playa Ancon beach with a local Crystal brand beer or a smooth Cuban rum poured into a chilled coconut…aahhh!  Then rent a Hobbie Cat and snorkel to the untouched reefs – some of the most pristine in the world – or explore surrounding, uninhabited islands.
Enjoy fresh seafood
Fresh seafood is on the menu in Trinidad. Check out the local restaurants offering everything from Italian to vegetarian to classic Cuban cuisine.
Try a Canchanchara
A canchanchara is a potent rum-based concoction available at the bar with the same name and all over town. The music at the canchanchara plays as long as the bar is open.  And the bar never closes!
The canchanchara, along with the mojito, daiquiri and Cuba libre, are the four classic Cuban cocktails with fascinating histories that circled the globe.
Visit Trinidad's Museums
If cultural activities are your thing, delve into the history of Trinidad's colonial past in the town's many museums. Among the most impressive buildings to explore in the Plaza Mayor are the Museum of Colonial Architecture, Municipal Museum of History, Church and Convent of San Francisco, and the Church of the Holy Trinity. Many of these buildings have steeples you can climb to for amazing views of the city.
For true history buffs that love imagining what a destination must have looked like in centuries past, make sure to visit the Brunel Palace. This is the former home of the very wealthy Borrell family. Today it is the "Romantic Museum" which maintains the home much as it was when the family lived there.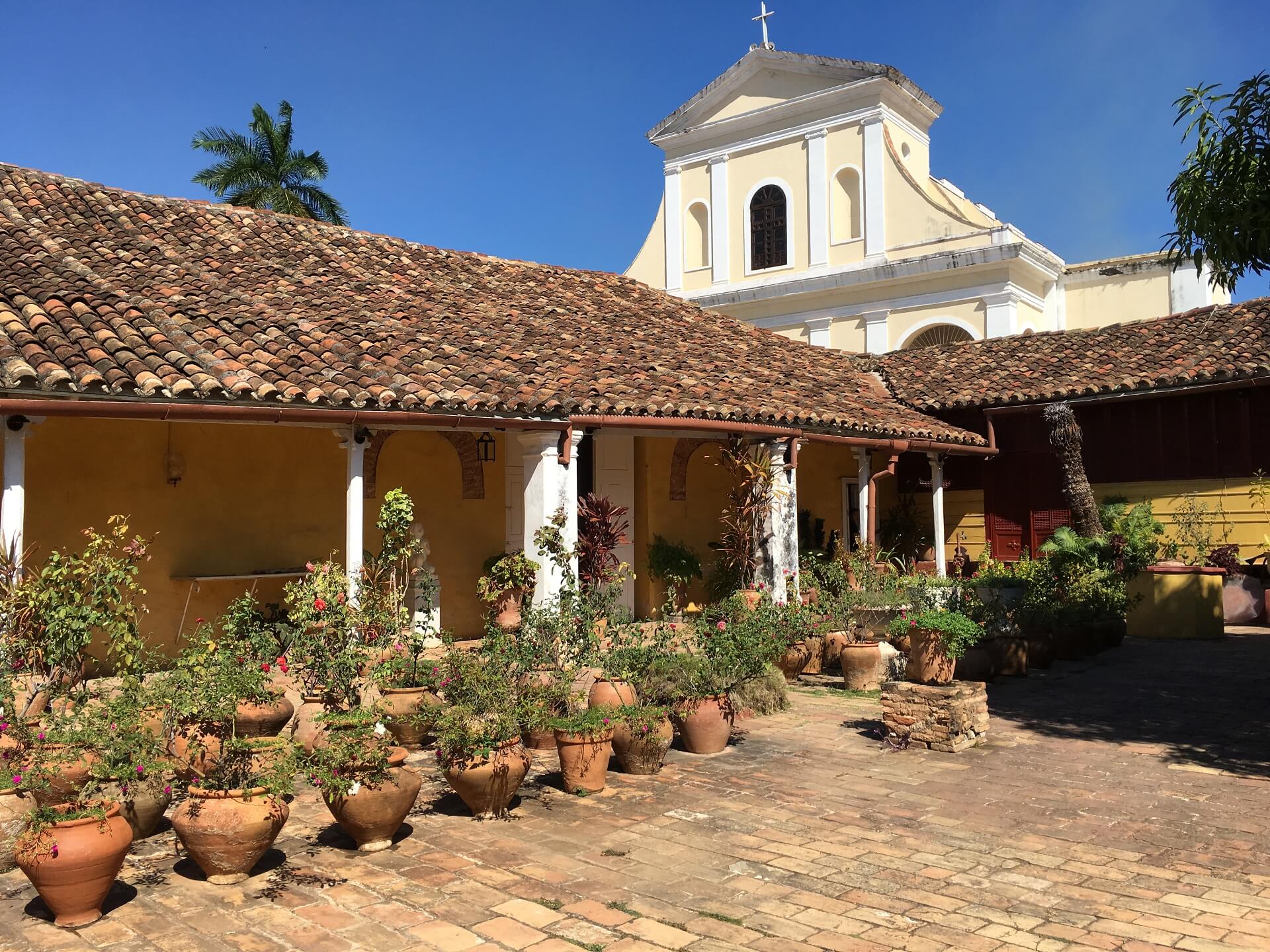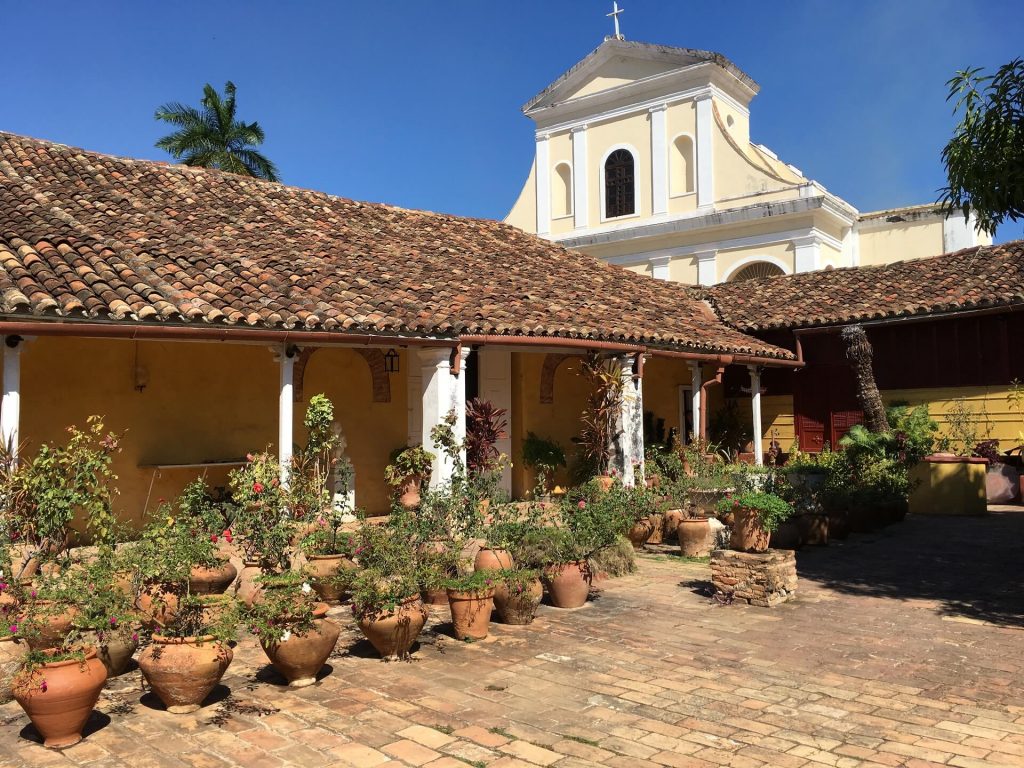 Tour or hike the countryside
The nearby Valle de los Ingenios, was the central sugar processing and refinery plantations that made many Trinidadians very wealthy during the 17th and 18th centuries. The adjacent Valley de los Ingenios was the origin of the Cuban sugar industry, which emerged in the 18th century. It is home to numerous cane sugar mills, as well as cattle ranches and tobacco plantations
Make sure to visit tobacco plantations, rushing waterfalls and lush, green valleys.
Learn about Santeria
Santeria is the Afro-Cuban religion. It is a syncretic mix of West African religions brought from Africa to Cuba by enslaved Africans and mixed with Catholic beliefs. Visit with a local priest and witness a religious ritual.
Smile
Smile back at the many people who will smile at you!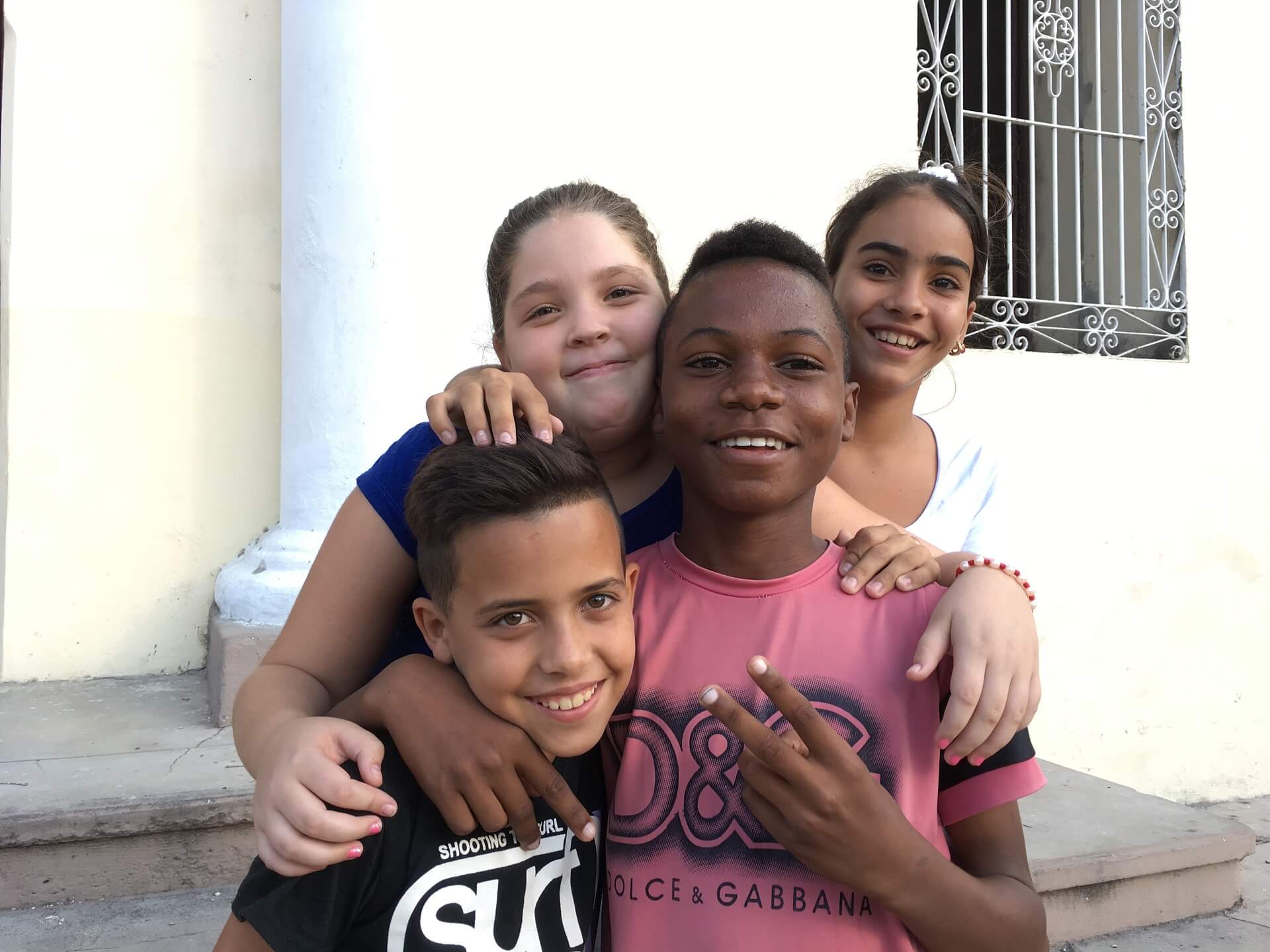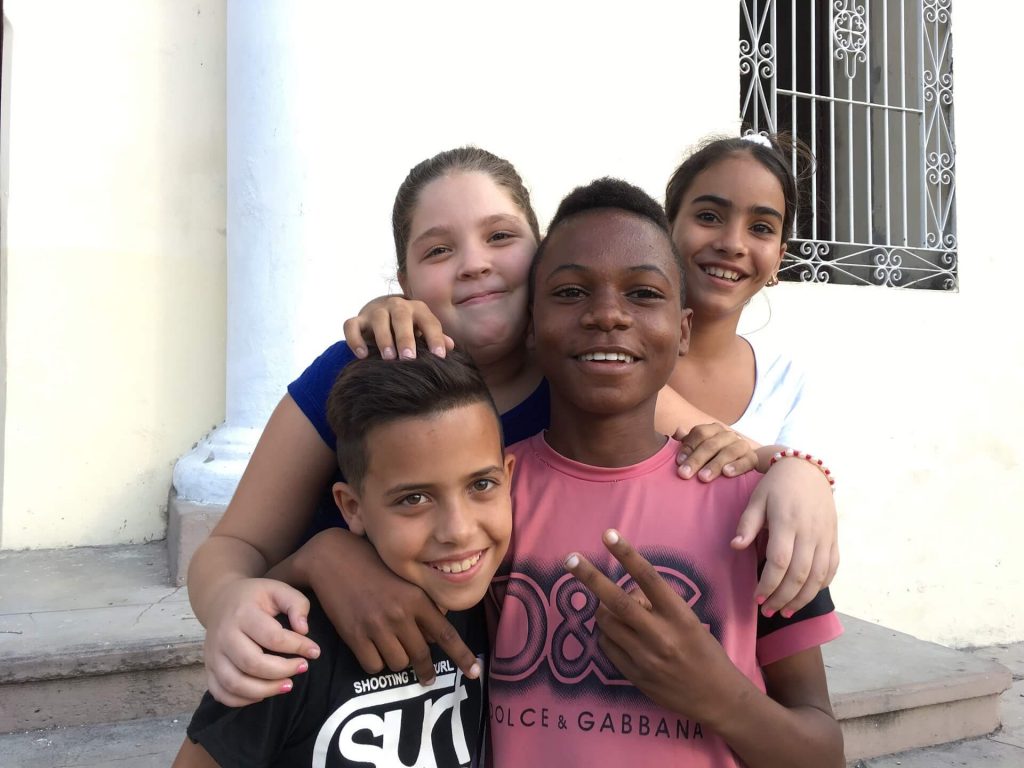 Which of these fun things to do in Trinidad, Cuba, is your favorite?
And don't forget my book, The Ultimate Cuba Travel Guide, available on Amazon.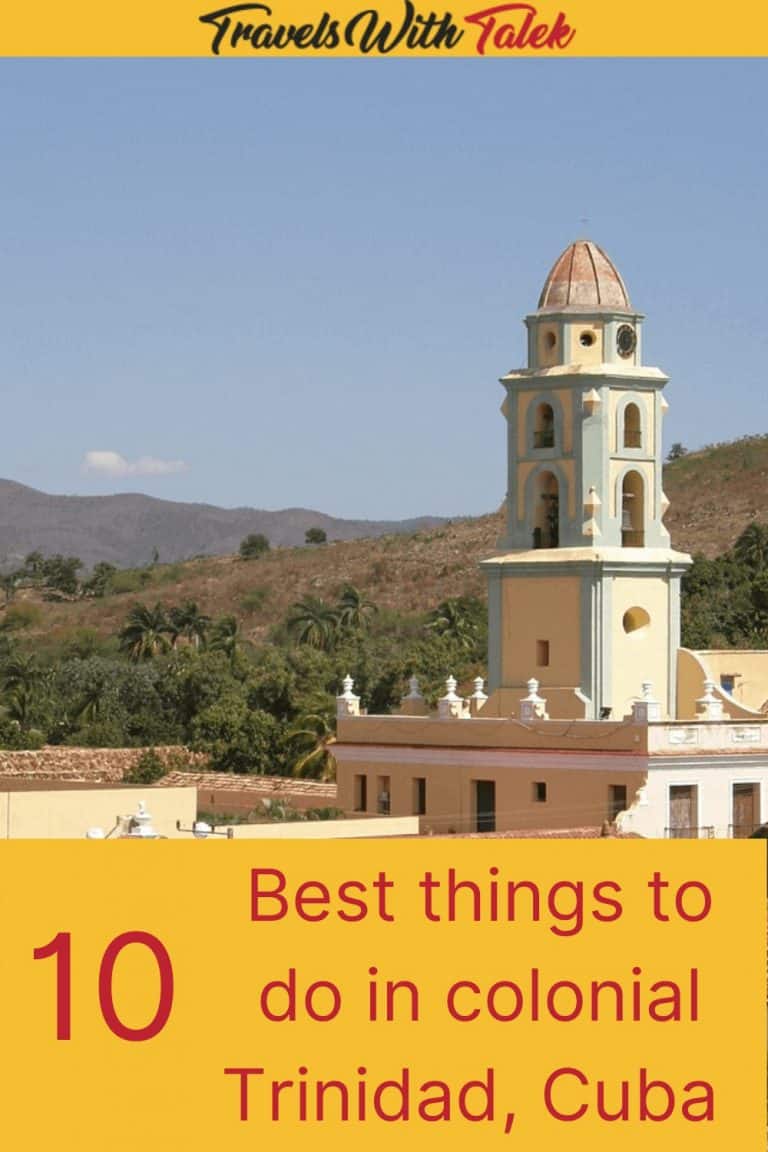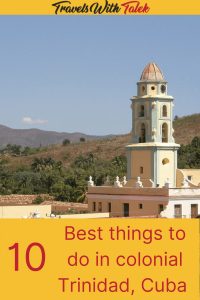 BTW, if you are getting ready for your trip, make sure to take advantage of these useful, money-saving links to book your trip:
I personally use, and can recommend, all the companies listed here and elsewhere on my blog. By booking through these sites, the small commission we earn – at no cost to you – helps us maintain this site so we can continue to offer our readers valuable travel tips and advice.