The nature of Cuba is as diverse as the people who live here. If you're a nature lover, you'll find Cuba has an amazing biodiversity worth experiencing for yourself.  
On this 42,426 square-mile island, there are biosphere nature reserves, endangered species, and picturesque coastlines. Since the 1930s, establishing and maintaining national parks has been a national priority. We can see the results today in some of the most outstanding nature preserves in the Americas.   
And if you're not a nature lover? You'll still enjoy its miles of sandy beaches, pristine waters, and botanical gardens.
Why Is the Nature of Cuba so Untouched?
Cuba is home to six UNESCO biosphere reserves, more than 250 natural reserves, and more than 1,500 native species of fauna. As small of a country as Cuba is (it's smaller than the state of Florida in the US), the country has managed to preserve its natural habitats and resources.
The National System of Protected Areas of Cuba (SNAP) was founded to ensure the preservation of the country's nature. Nearly 20% of the country is located on a natural reserve. 
Cuba's political stance and accompanying decades-long embargo from the United States has contributed to a lack of extensive commercial development common in other Caribbean nations. There are no miles and miles of high-rise beach-front hotels and no fast-food franchises. This has its pros and cons but one of the pros is that the country's nature has remained relatively pristine…at least for now.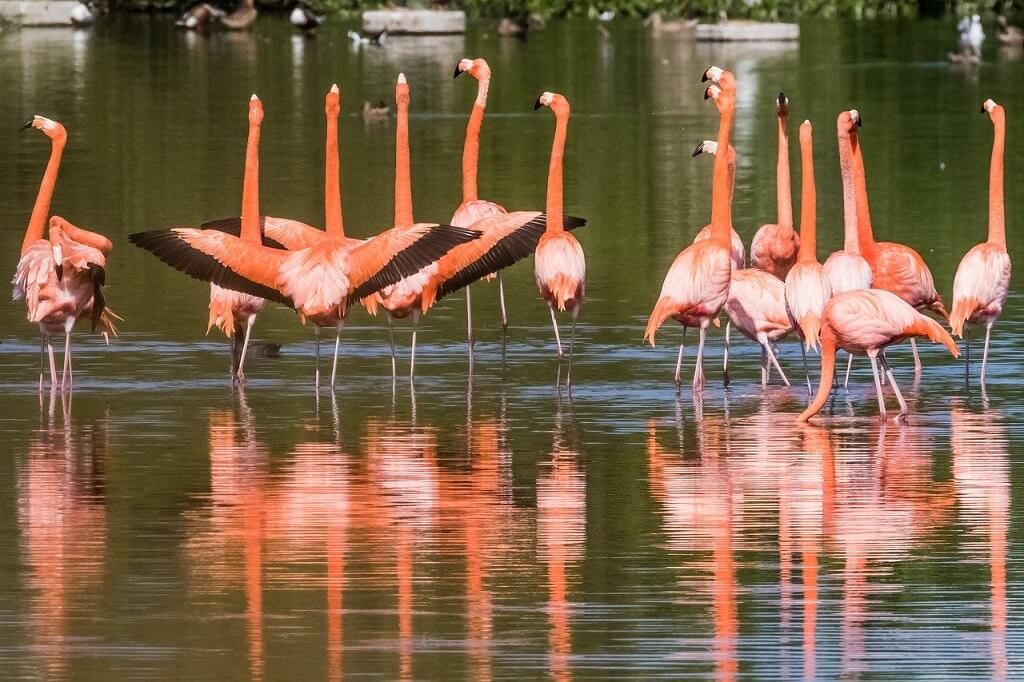 Some of the best spots to experience the nature of Cuba include the country's: 
Biosphere reserves

National parks

Protected nature areas

Coastline
Many of the national parks were created to share the country's biosphere reserves, so there's plenty of crossover between reserves and parks. 
Protected Nature
Cuba is home to 263 protected nature areas — this includes its biosphere reserves, UNESCO heritage areas, and state parks. 
Areas such as Cayo Largo are home to important nesting sites where sea turtles are bred in an effort to prevent them from becoming extinct. 
Cuban Coastline
In addition to its protected areas of nature, Cuba is probably most known for its 3,570 miles (5,746 km) of coastline. It's what has drawn visitors to Cuba for decades. The picturesque coast is what continues to draw thousands of visitors to Cuba each year.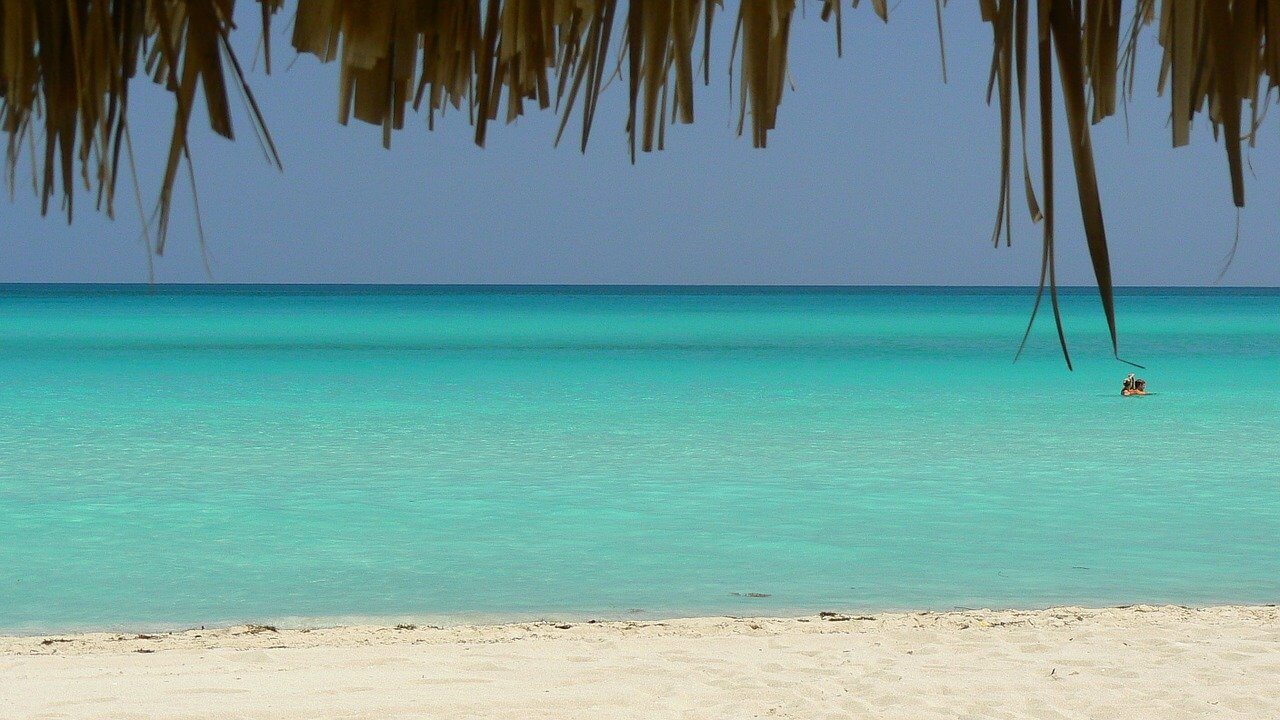 Cuba's coastline has remained unspoiled by cruise ships, barges, oil spills, and other possible contaminants.  In fact, many experts study Cuba's experience with preservation and ecotourism in hope of replicating the benefits elsewhere.  
Native Fauna of Cuba
Animal lovers flock to Cuba to get up close and personal with its 1,554 native species of fauna, including bats, birds, crocodiles, iguanas, fish, frogs, and crustaceans — many of which live in Cuba's protected areas. 
Animals indigenous to Cuba include the Cuban crocodile, Cuban tree frog, Mona ground iguana, and spinner dolphin. 
Cuban Rock Iguanas are one of the biggest lizards in the Caribbean, the second biggest in the world,  and are an endangered species.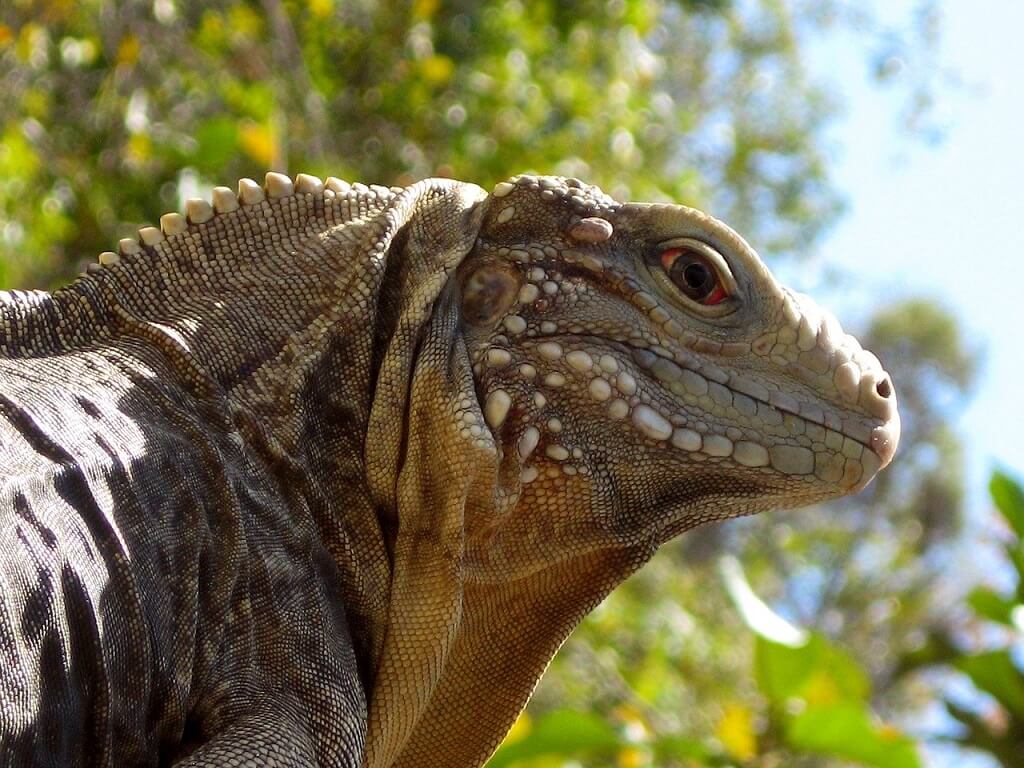 If you want to glimpse as many animals as possible in Cuba, you'll find them at Cuba's many biosphere reserves. 
Cuba's Biosphere Reserves
Cuba is home to six UNESCO Biosphere reserves, including:
Baconao

Buenavista 

Ciénaga de Zapata 

Cuchillas del Toa 

Península de Guanahacabibes

Sierra del Rosario 
Baconao
Baconao is possibly one of the most eccentric parks in Cuba; it's an homage to natural history and local history and is known for its giant dinosaur statues — all built by inmates at a local prison. It's also only 20 kilometers from Santiago, so it's an easy day trip.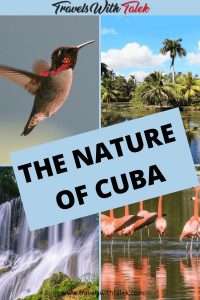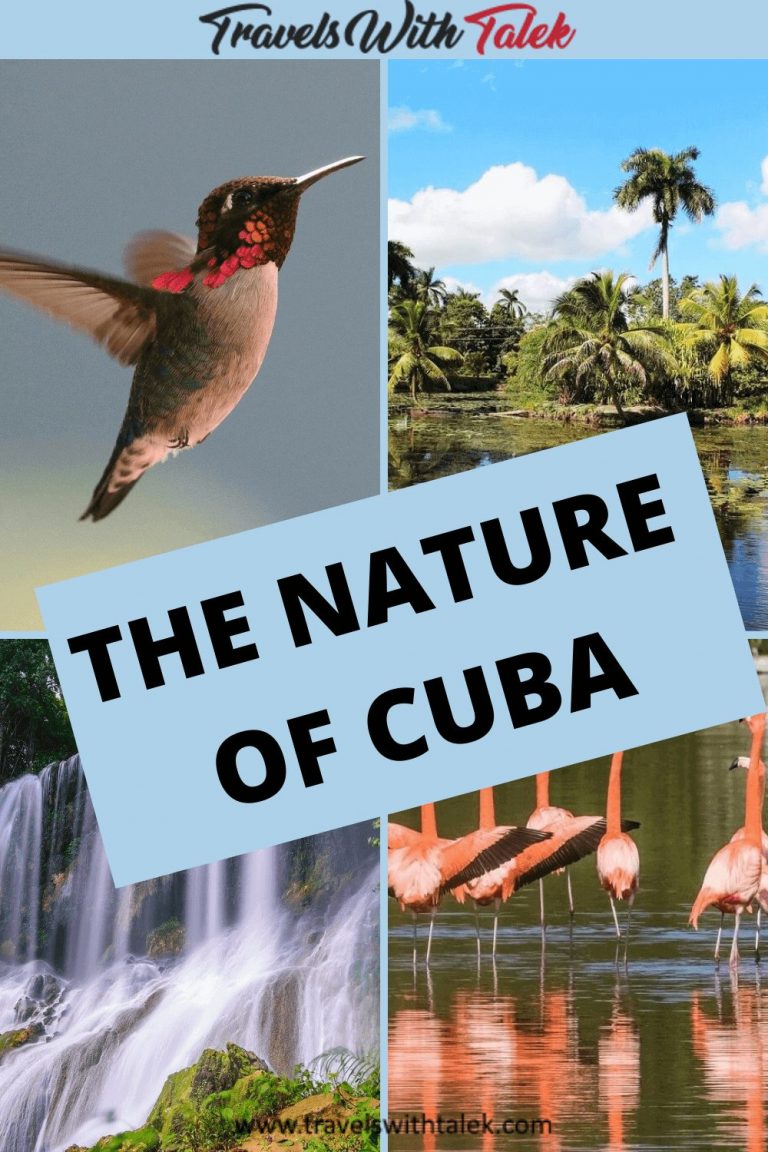 Buenavista 
Approximately 7,000 travelers flock to the Buenavista nature reserve each year to explore its natural fauna, caves, and villages. Explore the 79 caves and take photos of the primitive cave paintings. 
Ciénaga de Zapata 
Ciénaga de Zapata is located on the Zapata Peninsula and it's known for its swamps, full of Cuban crocodiles, flamingos, and toads. But it's most famous for its 715 species of birds and is famous for bird watching — and its location alongside the infamous Bay of Pigs. 
This biosphere has the advantage that is is close to the central Cuban towns of Cienfuegos and Trinidad, two must-see Cuban towns.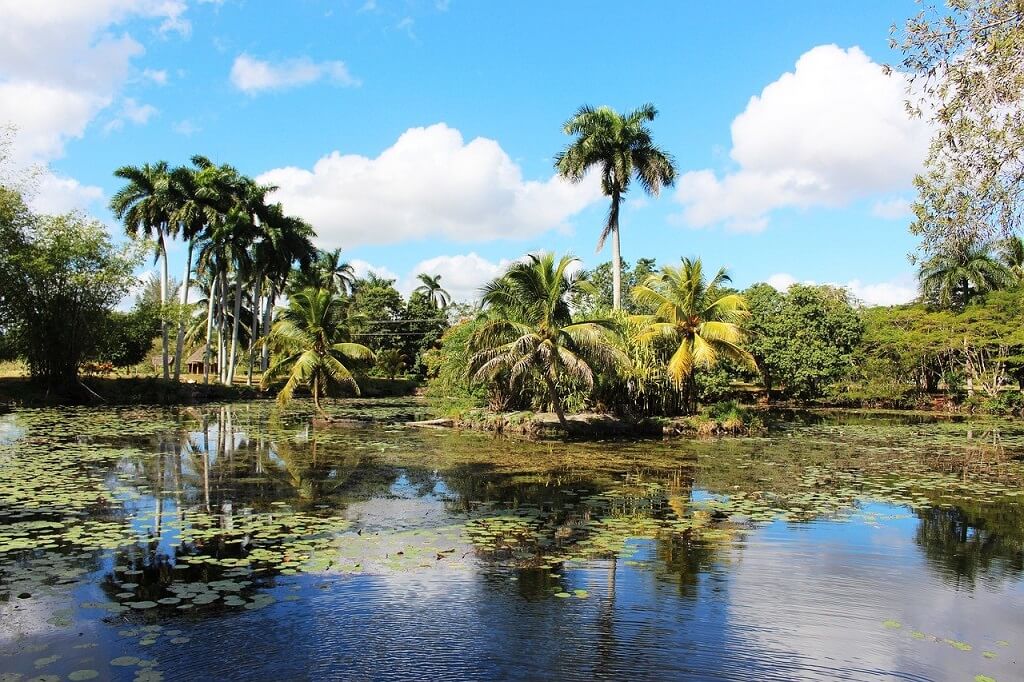 Cuchillas del Toa 
Cuchillas del Toa is located in Eastern Cuba along the coast. It's mostly forest but is also home to coffee plantations, mines, and caves. The caves are a part of a karstic caves system known as Great Cave Head Moa. 
Península de Guanahacabibes
Nature lovers of all kinds head to Guanahacabibes Peninsula to check out the  spectacular nature of Cuba. In fact, it's one of the largest nature attractions of its kind in the country.
Walk the beaches, go fishing, or rent some diving gear to explore the country from underneath the water's surface. 
Sierra del Rosario 
Sierra del Rosario is Cuba's first biosphere. It's known for being home to hundreds of plant species as well as animal species such as bats and hummingbirds.
National Parks of Cuba
Cuba is home to 10 (yes, 10!) national parks. This island nation clearly values its natural habitat, which is why we recommend heading to one of these spots if you're dying to get up close and personal with natural formations, plant species, and local animals:
Cuchillas del Toa

Desembarco del Granma National Park

Guanahacabibes Peninsula

Jardines de la Reina

Parque Nacional Caguanes

Sierra Cristal National Park

Sierra del Rosario

Sierra Maestra National Park

Viñales

Valley
Alejandro de Humboldt National Park
Named after German scientist Alejandro de Humboldt (who spent some time cataloging species in Cuba), this national park is one of the most popular in Cuba — especially with bird watchers and hikers.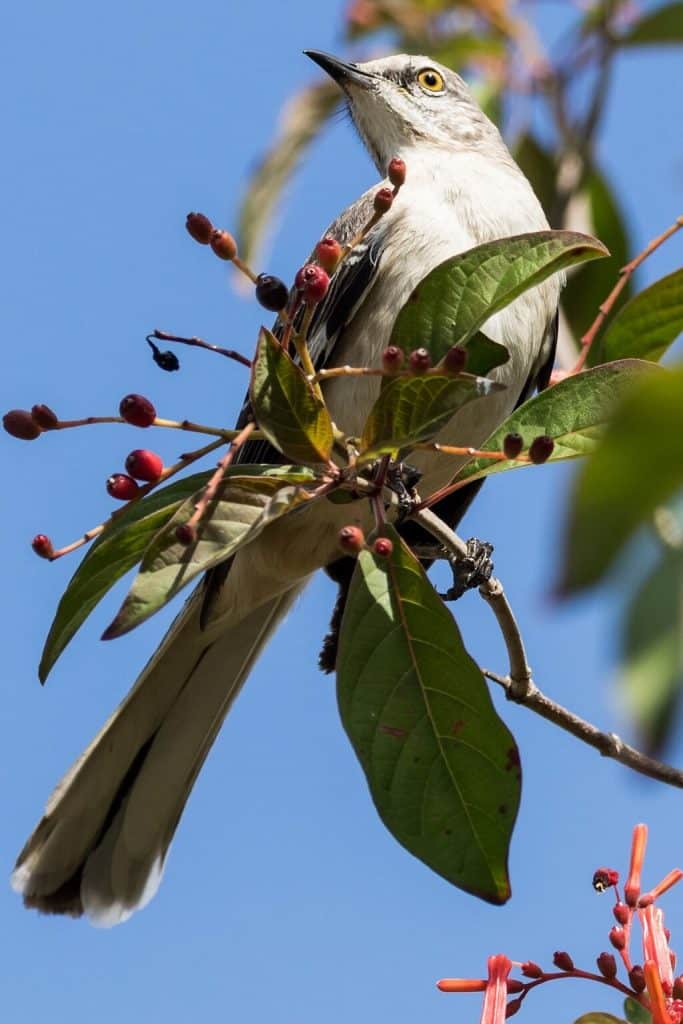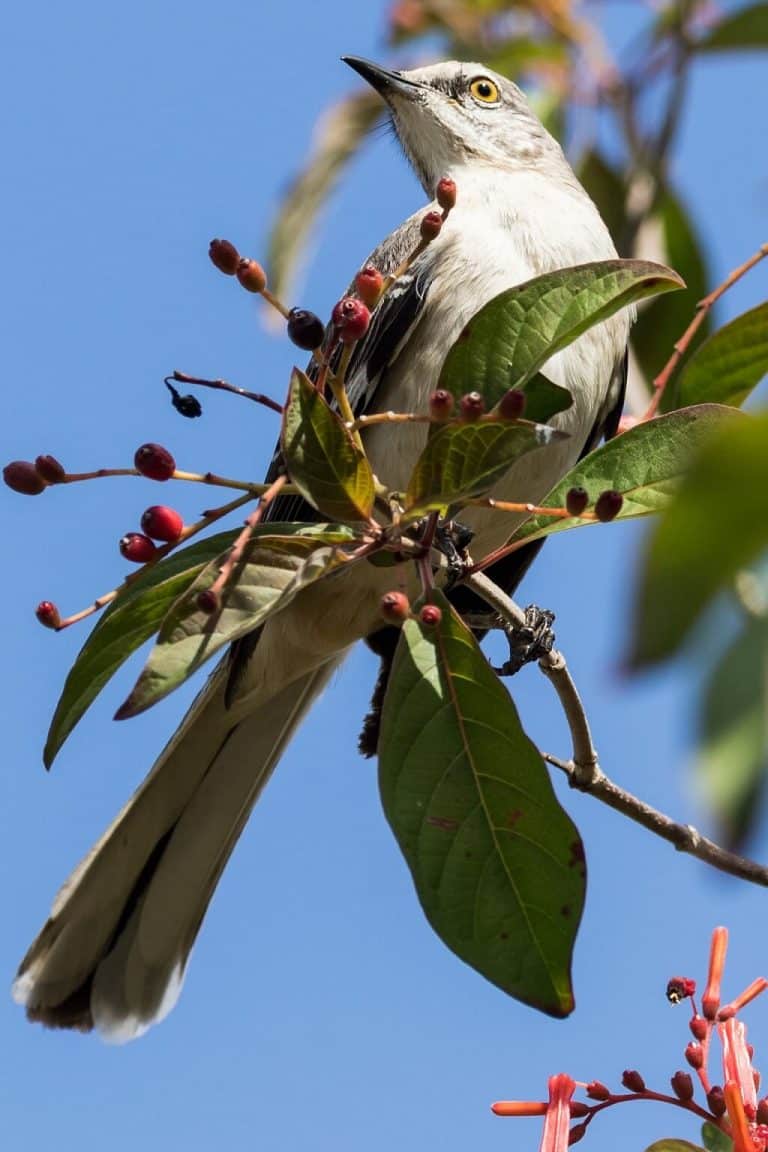 There are plenty of tours of the park, and you can opt for a guided walking or boat tour. 
Cuchillas del Toa
As mentioned above, Cuchillas del Toa is known for its karstic caves system and Great Cave Head Moa. 
Parque Nacional Caguanes
Parque Nacional Caguanes is the perfect spot for animal lovers. The natural features of this national park include mangrove swamps and 10 cays. It is home to hundreds of local species of animals, including mariposa bats, flamingos, and pelicans.
It's also home to more than 30 archeological sites. 
Desembarco del Granma National Park
If you're craving to check out the nature of Cuba but can't decide what habitat to see first, you can experience several at Desembarco del Granma National Park. In this park, you'll get to explore beaches, caves, rainforests, and coral reefs. 
It's also where the replica of the Granma (the yacht Fidel Castro and Che Guevara sailed to Cuba at the start of the revolution) can be found. 
Guanahacabibes Peninsula
The Guanahacabibes Peninsula is one of the largest nature attractions of its kind in the country. There are several little local hotels and casas particulares you can stay at because it is impossible to take it all in in one day.
Jardines de la Reina
Another great spot for diving is Jardines de la Reina. This is the second-largest archipelago in the country. Named by Christopher Columbus in honor of the queen of Spain, its most popular attraction is swimming with the sharks. 
Sierra Cristal National Park
The first national park in the country (established in 1930), Sierra Cristal National Park is also home to the tallest mountain range in Cuba (which reaches 4,300 feet tall). It's home to a massive pine forest that's popular with hikers. 
Sierra del Rosario
Sierra del Rosario is Cuba's first biosphere and really set the pace for the ones that followed.  
Sierra Maestra National Park
Also known as Turquino National Park, Sierra Maestra is popular with campers and hikers. It's home to the Pico Cuba, Pico Real, and Pico Suecia mountains; hiking trails offer beautiful views of the surrounding areas. 
Viñales Valley
Viñales Valley is a haven for both hikers and rock climbers. A short day trip from Havana, this national park is now popular with tourists. It's characterized by plateaued rock formations called mogotes. These rare structures are only found in Cuba, China, and Malacca. 
If you are visiting Cuba's capital city of Havana and exploring all the things there are to do in Havana, take one or two days to see Viñales.

Want to learn more about the nature of Cuba, its flora and fauna?  Check out these reference books.
Have you visited Cuba? Which biosphere reserves, national parks, and beaches are your favorite in the Caribbean?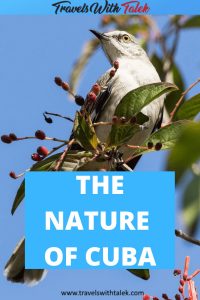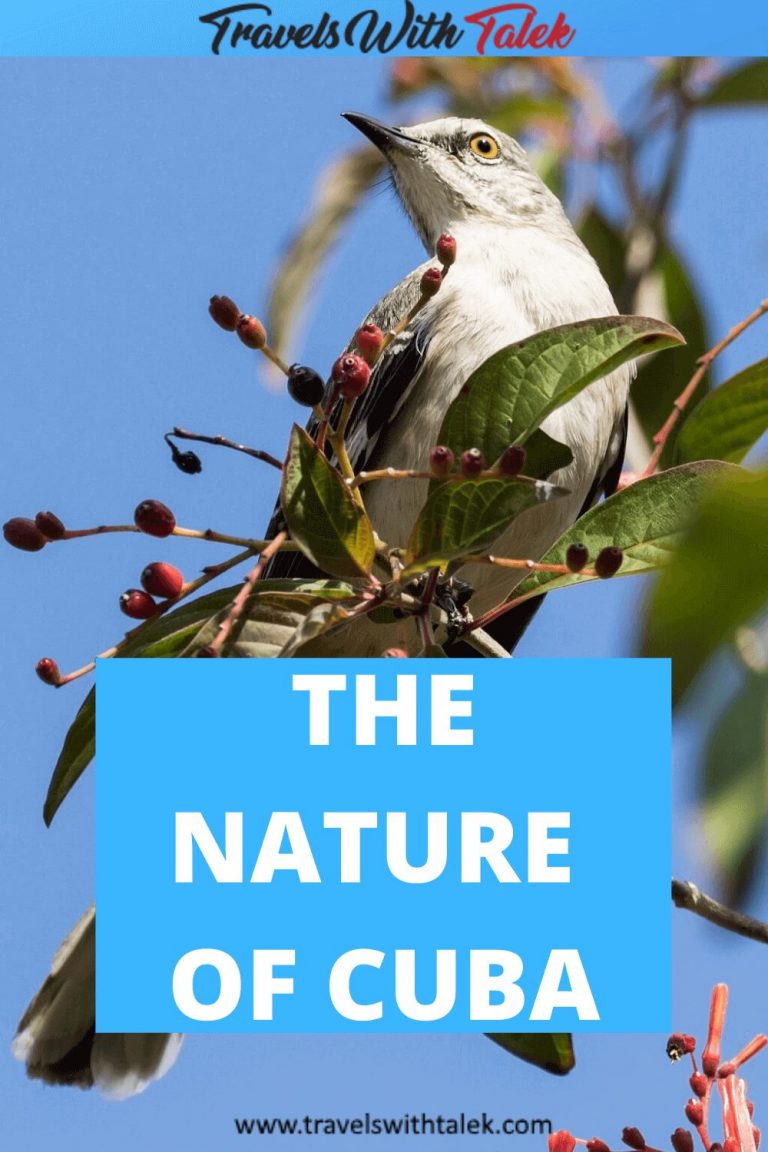 BTW, if you are getting ready for your trip, make sure to take advantage of these useful, money-saving links to book your trip:
Research and book your flight with Skyscanner. I have found them to be the best because they list all airlines including the budget ones. You are always sure of having researched all options.
For car rental around the world, Discover Cars has flexible pickup and drop-off options, I recommend Discover Cars.
Book your accommodation with Booking.com. I find they have a wide selection and a nice, user-friendly, transparent website.
Protect your trip and, more importantly, protect yourself with travel insurance. I use Travelinsurance.com and have been very happy with them.
Looking for a small group tour to unforgettable destinations with top professionals? Intrepid Travel is your choice.
For more general tours to any destination or attraction, book with Viator. Check them out.
Need a visa? Get your visa for all countries with iVisa.
I personally use, and can recommend, all the companies listed here and elsewhere on my blog. By booking through these sites, the small commission we earn – at no cost to you – helps us maintain this site so we can continue to offer our readers valuable travel tips and advice.