Updated September 2020. We have collected stories about some of the most haunted places to visit around the world, specially curated for those that enjoy a good ghost story. From the scariest haunted houses to entire ghost towns, haunted graveyards and castles. The most horrifying haunts, creepiest and spookiest spots on earth. Surely there is a story here that will make your hair stand on end!
THE MOST HAUNTED PLACES IN THE WORLD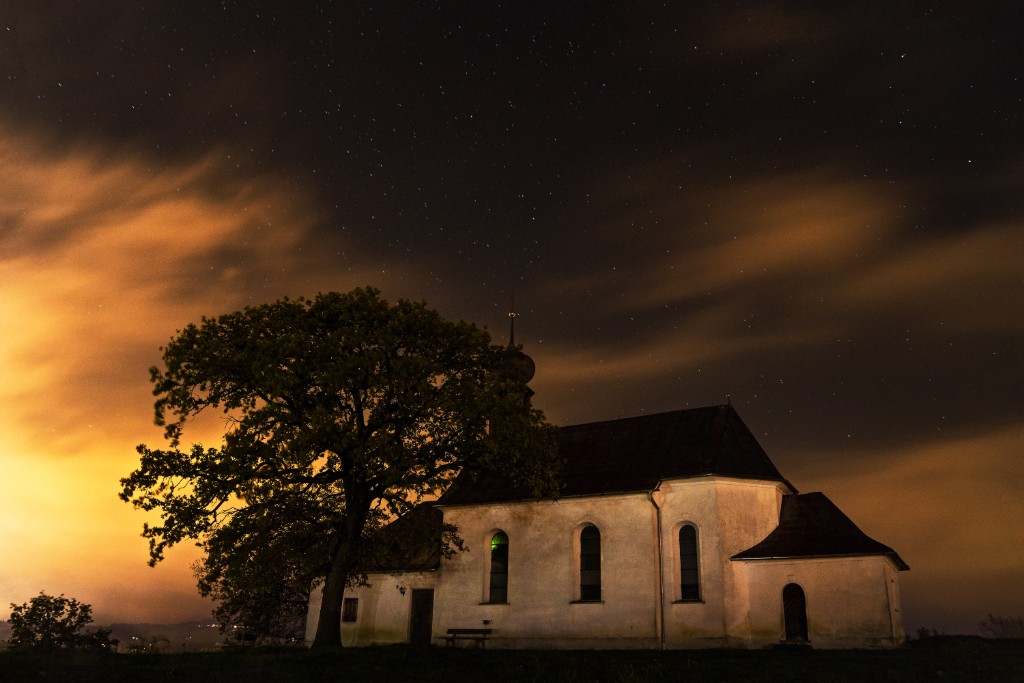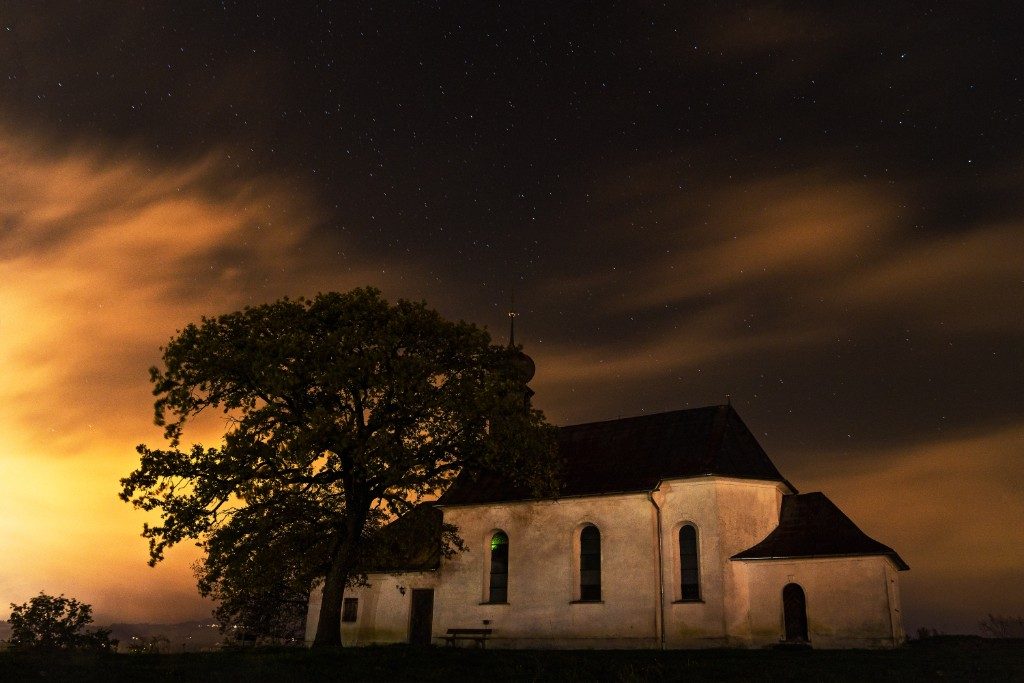 Haunted Locations in Africa and Asia
Kolmanskop – Namibia
One of the coolest things to do in Namibia is visiting Kolmanskop. At around 10 km from Luderitz, in the south of the country, Kolmanskop is a former mining town that is now completely deserted. It is one of the most fascinating abandoned places in the world and has a story to tell.
It was founded at the beginning of the 20th century when diamonds were found in the area. It was a small but extremely rich village, with beautiful mansions and a state of the art infrastructure which included a train station and a small train that went around the village to take inhabitants to the center. There was a general store, a post office, and even a bowling alley (which is still functioning).
As it was common for miners to try to steal diamonds (they'd typically swallow them), a system was put in place to isolate them before they were due to leave the town, so that they'd be caught if they had been stealing.
Once it was no longer profitable to extract diamonds – new and more profitable mines were found in South Africa – Kolmanskop was completely abandoned. Its inhabitants left, leaving most of their possessions behind.
Nowadays, it is possible to tour the area to discover the incredible buildings, complete with furnishings, that have often been completely invaded by the desert sand. It's an extremely eerie place to visit, especially as the German colonial-style buildings look completely at odds with the desert.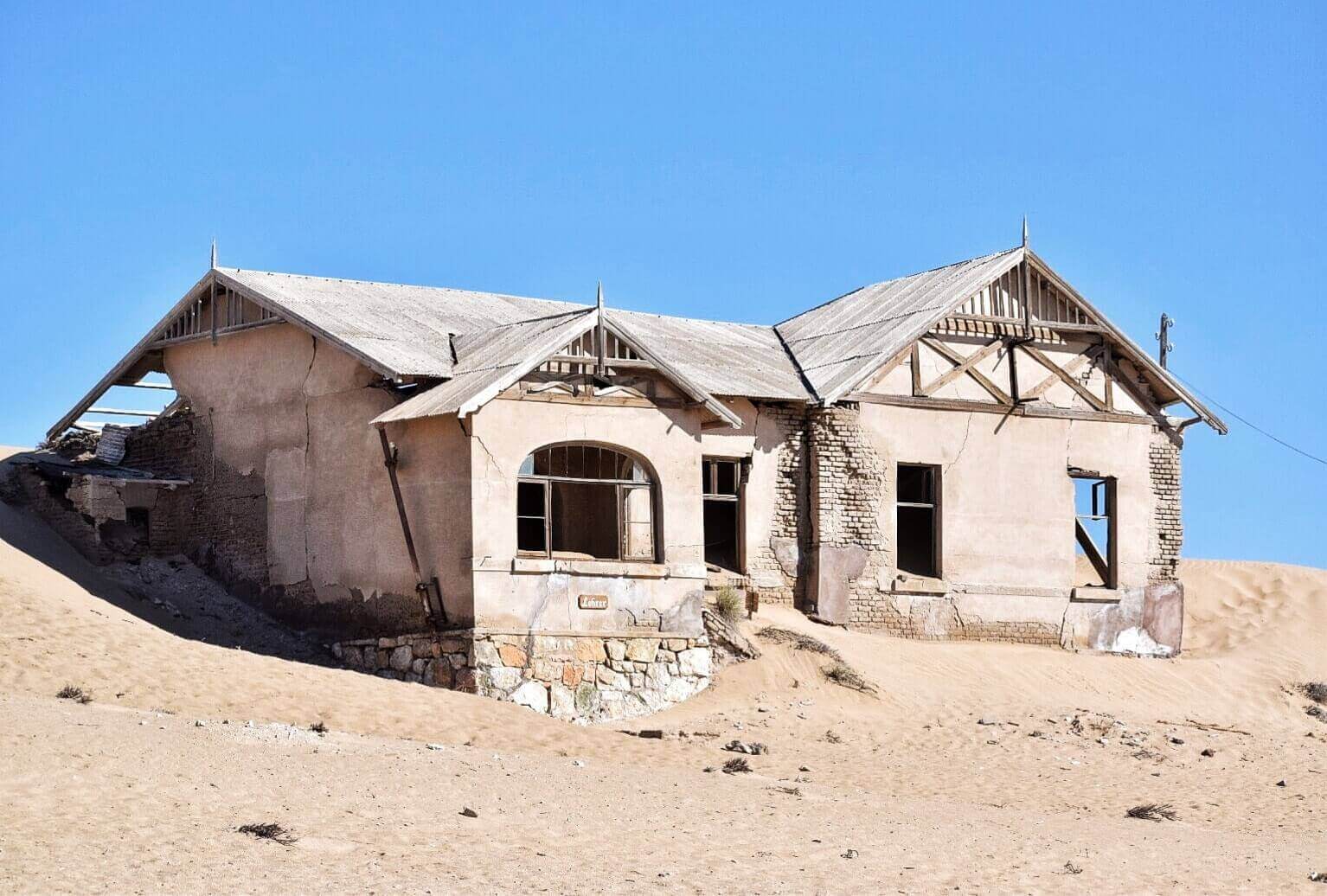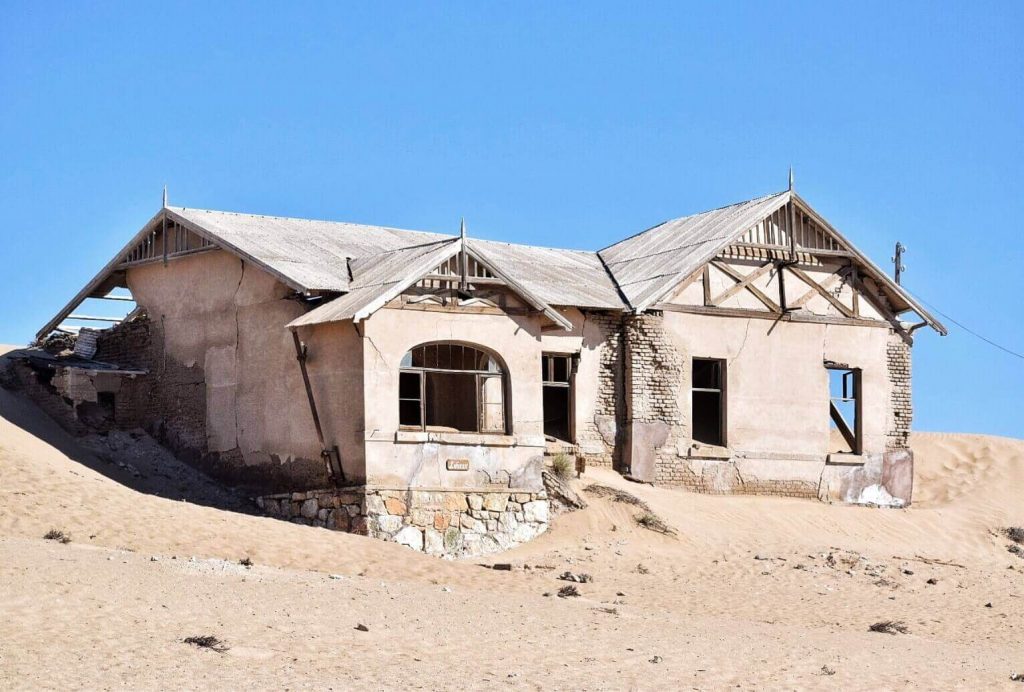 Claudia Tavani blogs at My Adventures Across the World.
---
Masanjore – India
When I was on my way to Darjeeling, I got a glimpse of this place pictured below in Masanjore, India, which falls midway between Rongtong and Ghoom. I took the picture in the early afternoon hours as I was about to reach my destination. There is a house by the river that is believed to be haunted and closed for many years after the sudden death of a newly-married girl.
It is believed that she was poisoned by her in-laws due to family concerns. She was not able to save and protect herself from the furious attack. After her death, the people moved out of the house, and it has remained closed for almost 10 years. There is a small passage to reach the haunted house. As you get closer to the house, the locals can hear the crying sounds of a girl during the night. People avoid the area, and there have been serious actions taken by the police to trace her in-laws who escaped after this treacherous incident. "If found and traced, they will be caught and hanged," said a local we encountered while passing through this haunted area while traveling by train.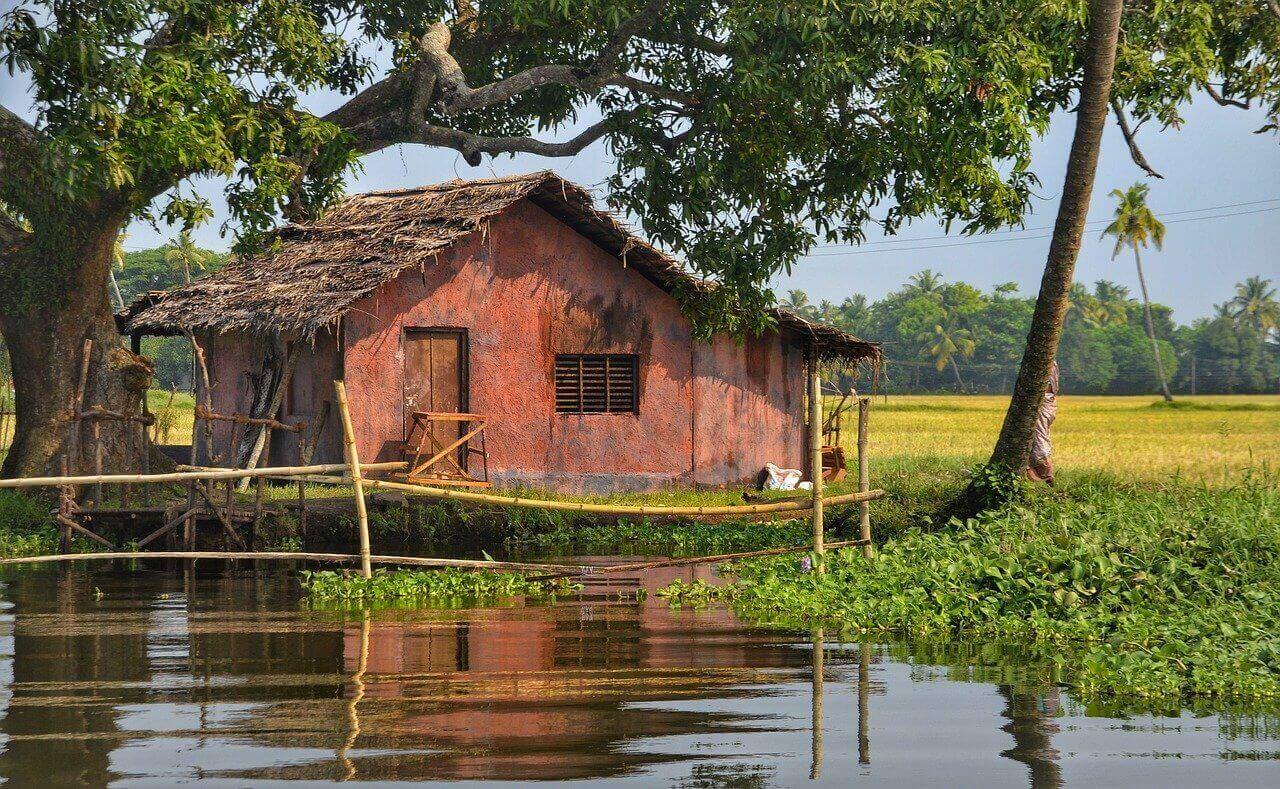 Somnath Roy blogs at Travel Crusade.
---
The Slave Caves – Zanzibar
During the height of the Arab slave trade, 15,000 slaves per year, bought and sold like cattle by wealthy ivory merchants and clove plantation owners were moved through the now idyllic island of Zanzibar. Tippu Tip was the most infamous and wealthy slaver, so-called due to the 'tip-tip' rattle of his army's gun arsenal, which he used frequently on his slaves. He owned over 10,000 slaves spread across a half-dozen plantations throughout Zanzibar. So numerous were his captives that his chief concern was how to safely (or rather, efficiently) store such a large quantity of human cargo.
His solution? Caves. Deep ones.
You see, it's very difficult to escape from a cave. Particularly if, like Tippu Tip, you selected ones that require a long ladder to access. I visited one such cave around Christmas when I was visiting Stone Town, the island's capital. Compared to the hustle and bustle of the cities' vibrant markets, it was a cold, eerie and unfeeling place. Thousands of slaves were held here, clambering over each other, fighting for space among the countless corpses for which daylight never returned. It is said their spirits remain trapped inside the cave, unable to escape.
As I descended to the cave's dank floor I remember feeling the rocks and sand beneath my feet as if they were the bodies of those unfortunate souls. I could see nothing. The smell was unfamiliar and unnerving. Sometimes you can hear distant groans calling out through the stale, fetid air. Some tourists have even reported feeling boney hands tightening around their ankles or pulling at their hair.
I visited just one of the Zanzibar slave caves. But countless more exist.
Just one was enough for me…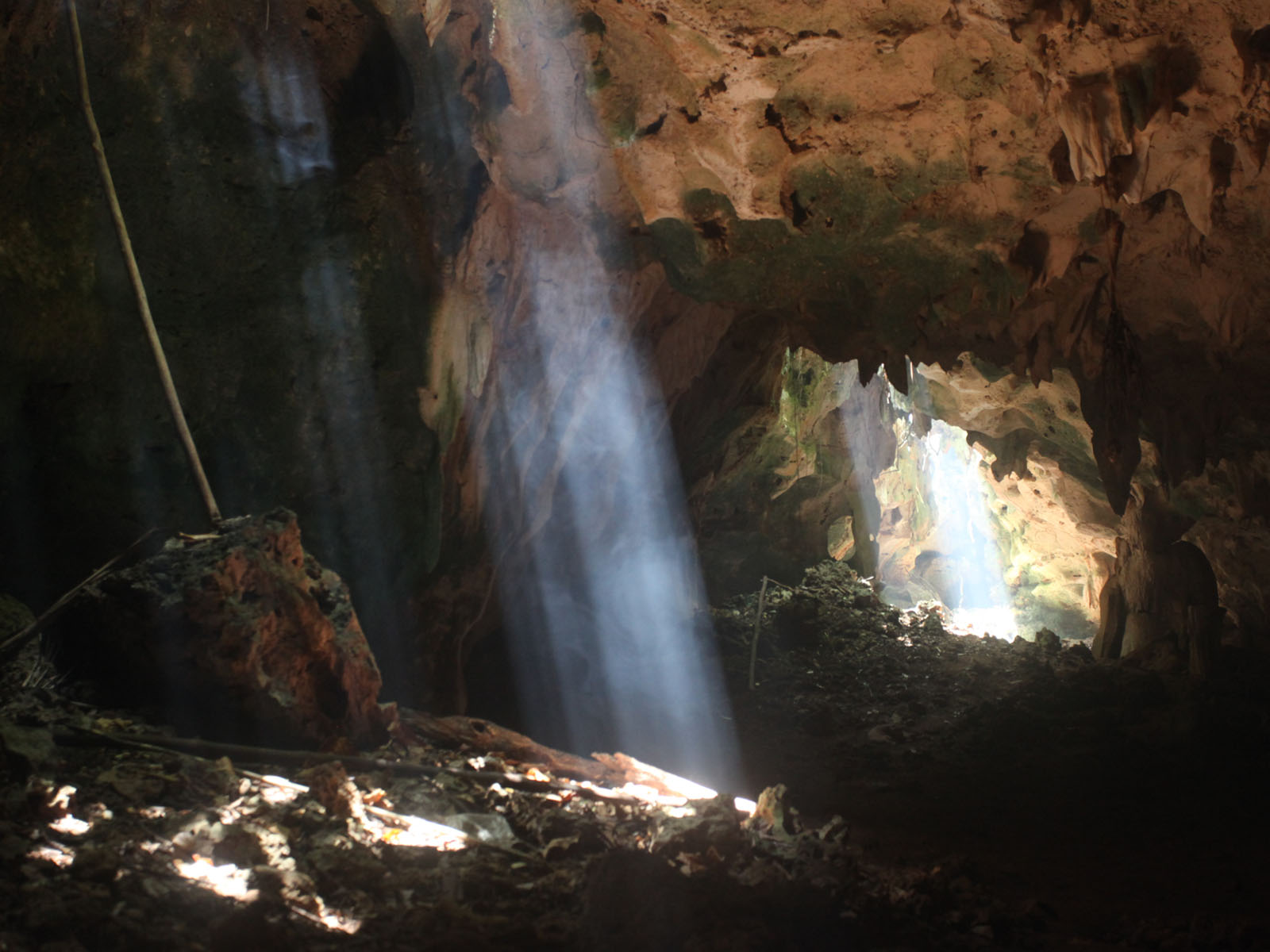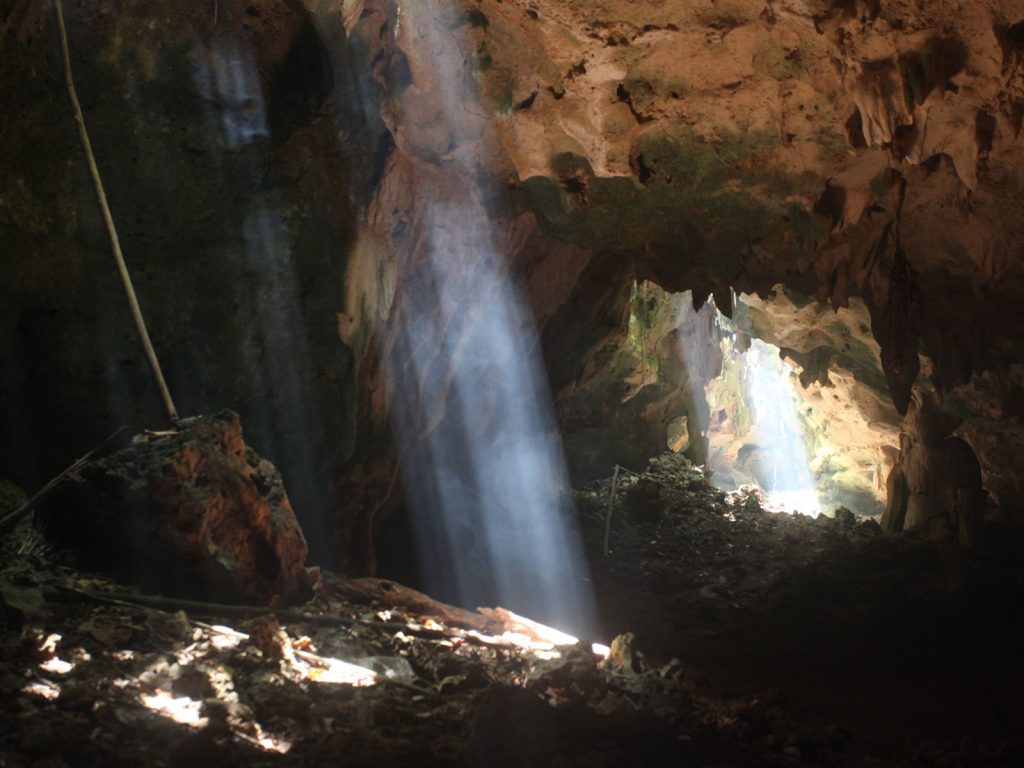 Hamish Broughton blogs at My Travel Fix.
---
Most Haunted Places in the Americas
Guanajuato, Mexico
The year was 1833. The place, Guanajuato, Mexico. Townspeople suddenly became sick and died. Cholera! People tried everything to ward off the disease, still, the deaths mounted. The population buried the corpses in shallow, mass graves as quickly as they could to prevent the spread of the disease.
Time passed. In the 1870s the government imposed a tax on anyone that wanted to continue perpetual care for the graves of their relatives buried so long ago. Any bodies for which the tax was not paid were disinterred and stored in a warehouse. Once disinterred, the townspeople were shocked to see that the bodies were remarkably well-preserved. In fact, they had been mummified. Scientists determined that the unique soil composition; arid, low-humidity weather; and the 6000 ft.-above-sea-level elevation of Guanajuato kept the bodies from decomposing.
Word spread, and tourists began to arrive to see the mummies. The trickle of tourists turned into a stream, and local authorities established a formal museum with admission fees that would generate income for the town. That's how the Museum of the Mummies of Guanajuato came to exist and is considered one of the creepiest places in the world.
The museum has its mummy celebrities. Foremost among these is Dr. Remi Leroy. As a French immigrant with no family to pay the perpetual grave maintenance taxes, he was the first to be disinterred. Also on display is what the museum claims is the smallest mummy in the world, a fetus buried next to his mother who died of cholera. It is a sad exhibit. Sadder still is the corpse of Ignacia Aguilar, a woman who was buried in her coffin face up but was disinterred facing the opposite direction with her face contorted into a silent scream.
You can't help imagining what the cholera epidemic was like in that small colonial town in 1833.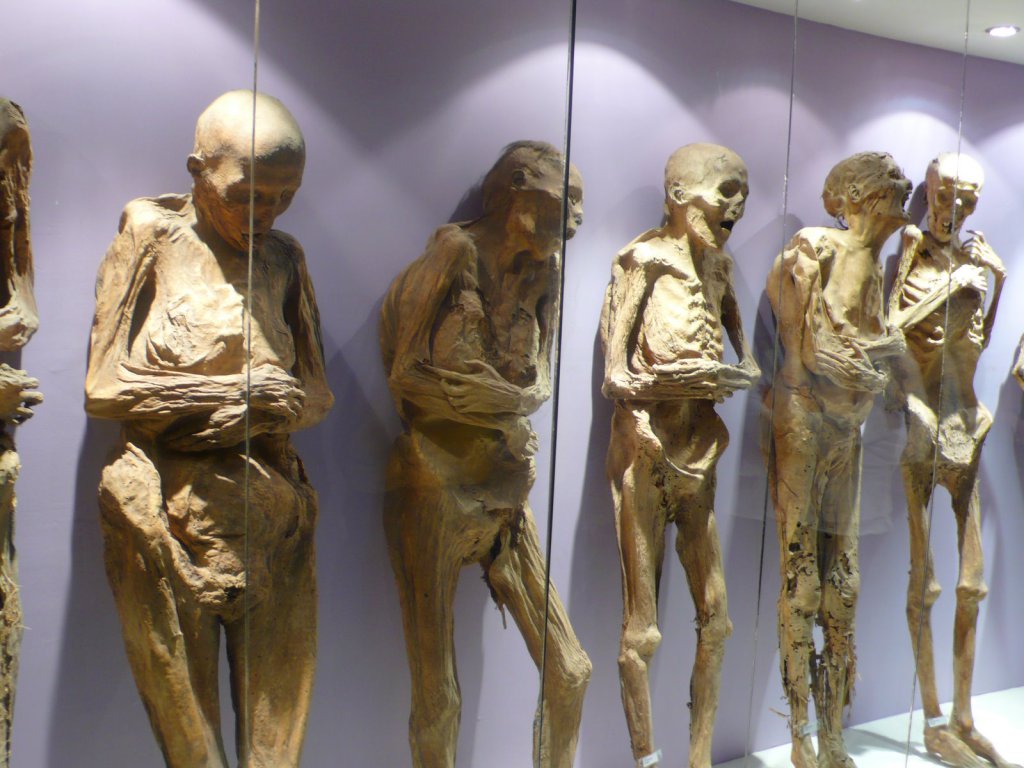 Talek blogs at Travels with Talek.
---
Jackson Square and Gracie Watson – Savannah, Georgia USA
Savannah is well-known for its hauntings, from the comical to the eerie to the downright horrifying.
One of its most famous ghosts, however, is positively sweet.
Little Gracie Watson was the daughter of a hotel manager on Jackson Square in the late-nineteenth century, who sadly passed away from pneumonia at the age of six.
In life, she was said to be gregarious, happy to greet and entertain guests at the hotel her father managed, to put on shows, and to run and play in Jackson Square. She was well-known in Savannah due to a combination of her father's position and her own personality, and Savannah is said to have mourned with her heartbroken family when she passed.
As the stories go, death hasn't changed her personality much: the white-dressed ghost of Gracie Watson is said to be spotted regularly playing in Jackson Square and near the former Pulaski Hotel (that has since been demolished)–and compared to some of Savannah's terrifying hauntings, that makes Gracie quite the breath of fresh air!
Gracie was buried in Bonaventure Cemetery, and her grave marked with a beautiful statue of her likeness–so even if you don't happen to see her ghost, you still have a guaranteed way of visiting Gracie in Savannah, one of the most haunted places in the world.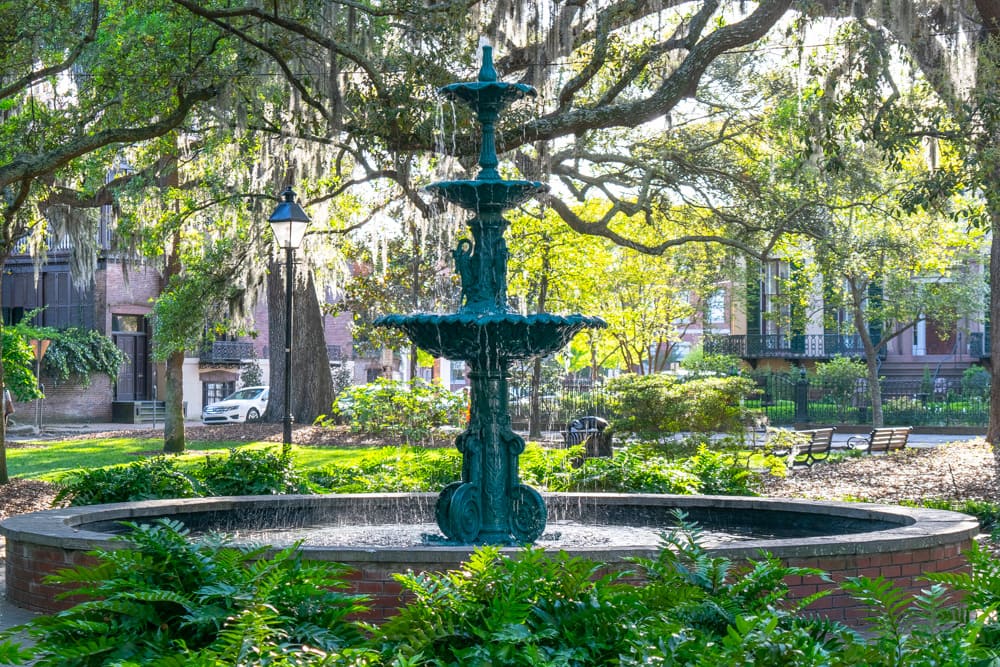 Kate Storm blogs at Our Escape Clause.
---
Saint Louis Cemetery, New Orleans, Louisiana, USA
Marie LaVeau was a beautiful and exotic practitioner of the Voodoo arts in 19th Century New Orleans. She was born a free woman, the daughter of mixed-race parents.  People from all over New Orleans visited her in search of cures, love potions and other services.
When she died, she was buried in the St. Louis Cemetery, believed to be the most haunted cemetery in the country and certainly one of the scariest places in the world. Throughout the years, locals have reported seeing her spirit walk the tombs at night.
The cemetery is famous for being haunted and for its beautiful funerary statuary. This haunted destination is also the birthplace of the expression, "I wouldn't touch that with a 10-foot pole." It turns out the crypts are periodically cleaned out with ten-foot poles to make room for the newly deceased.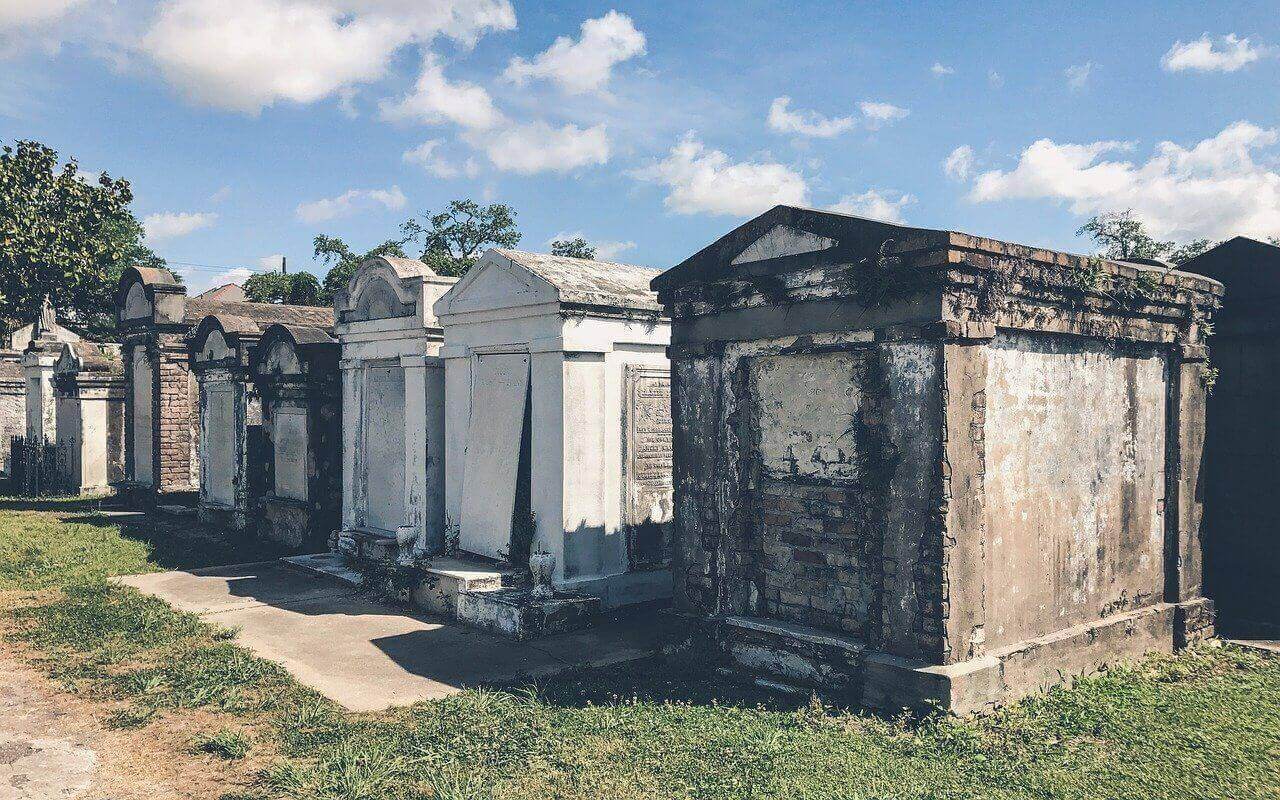 The Most Haunted Locations in Europe
The Albanian Alps
The mountains in Albania are a cursed place and among the most mysterious places in Albania.
Officially called Prokletije or the Albanian Alps, most people refer to them by a more fitting name: The Accursed Mountains. One blogger from the region tells us why…
Many years ago, three brothers went out hunting. On their trip, they encountered a beautiful fairy. Each brother wanted to marry her, so they began to fight, growing more and more violent until each of them died.
When the brothers failed to return home, their mother went out searching and found their slain bodies. There, the distraught fairy told her what happened. In her grief and anger, the mother cursed the fairy and the mountains themselves for killing her sons and the Accursed Mountains have been a place of mystery ever since.
Albania's more recent history also lends itself to the name. From 1946 to 1992 the country was ruled by a brutal communist regime that closed the borders to prevent escape. Here in the Accursed Mountains, troops patrolled the bloody borders with Montenegro and Kosovo, burying landmines, building bunkers, and separating Albania from the rest of the world.
So, what are the Accursed Mountains like today?
I visited to find that Theth National Park is a hiker's paradise. The rugged peaks rose high above me as I hiked to waterfalls and swimming holes, along riversides and up mountains during my three-day stay. Albanian hospitality is some of the warmest in the world and I was welcomed into a guest house and ate home-cooked food for every meal.
Yes, these mountains may be cursed, but they're still one of the most beautiful albeit haunted places in Europe. For travelers looking for somewhere with a mysterious and haunting history, the Accursed Mountains in Albania shouldn't be missed.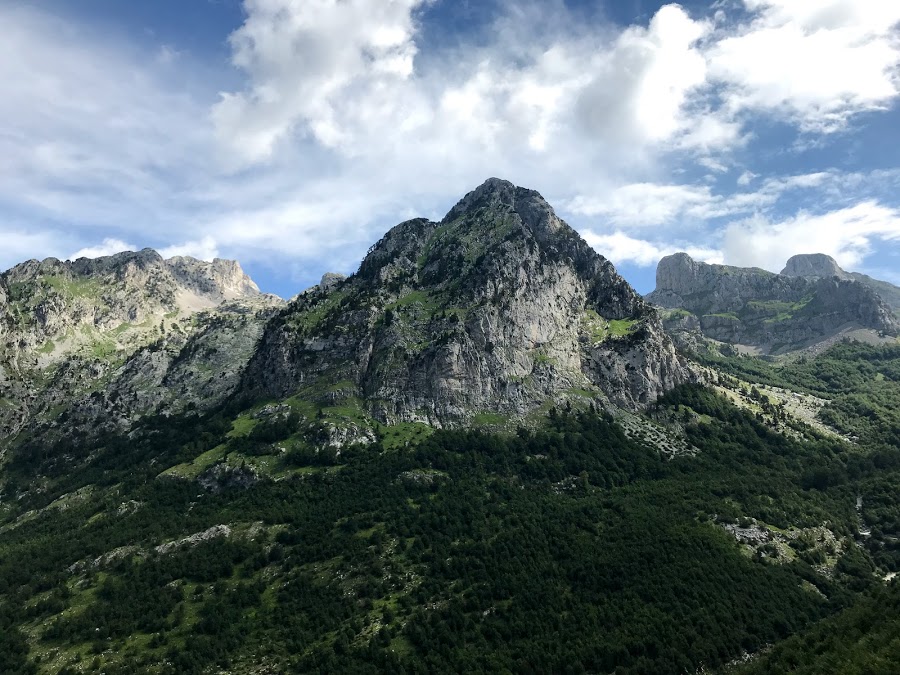 Dianne blogs at Slight North.
---
Bodmin Jail – Cornwall, United Kingdom
Bodmin Jail in Cornwall is reputedly one of the most haunted places in the world and certainly in England. An operational jail for about 150 years until 1927, Bodmin Jail is now privately owned as a historical attraction.
Only a part of the jail has been converted to a museum and the rest still lies abandoned. There are waxwork figurines and computer-generated imagery. Frankly,  I felt the stories of the prisoners told on the walls of Bodmin Jail were much scarier.
Bodmin Jail housed prisoners in the 19th century who were jailed for crimes big and small. Some of the jailed prisoners couldn't pay their debts or stole something as small as a piece of celery to stay alive. One poor man was jailed for a total of 11 years just because he was a loud-mouthed drunk.
There were also quite a few child killers in this prison. I guess this fact isn't surprising when you consider that many people lived in abject poverty and may not have had the means to feed another child. The most famous ghost story involves an unmarried woman who killed her young crippled son in hopes that her boyfriend would marry her if she was baggage-free. She was sentenced to death and was one of the 50 people hanged for their crimes at Bodmin Jail. Supposedly young children and pregnant women can still hear her wails.
Bodmin Jail is one of the most haunted places in the world. It runs paranormal visitor events at nighttime if you are brave enough. We went during daytime visitor hours. Although I wasn't affected by Bodmin Jail at all, my children felt it was really creepy and was more than ready to leave by the end. The place is dark, narrow and half-abandoned so it definitely has a high scare factor even without the ghost stories!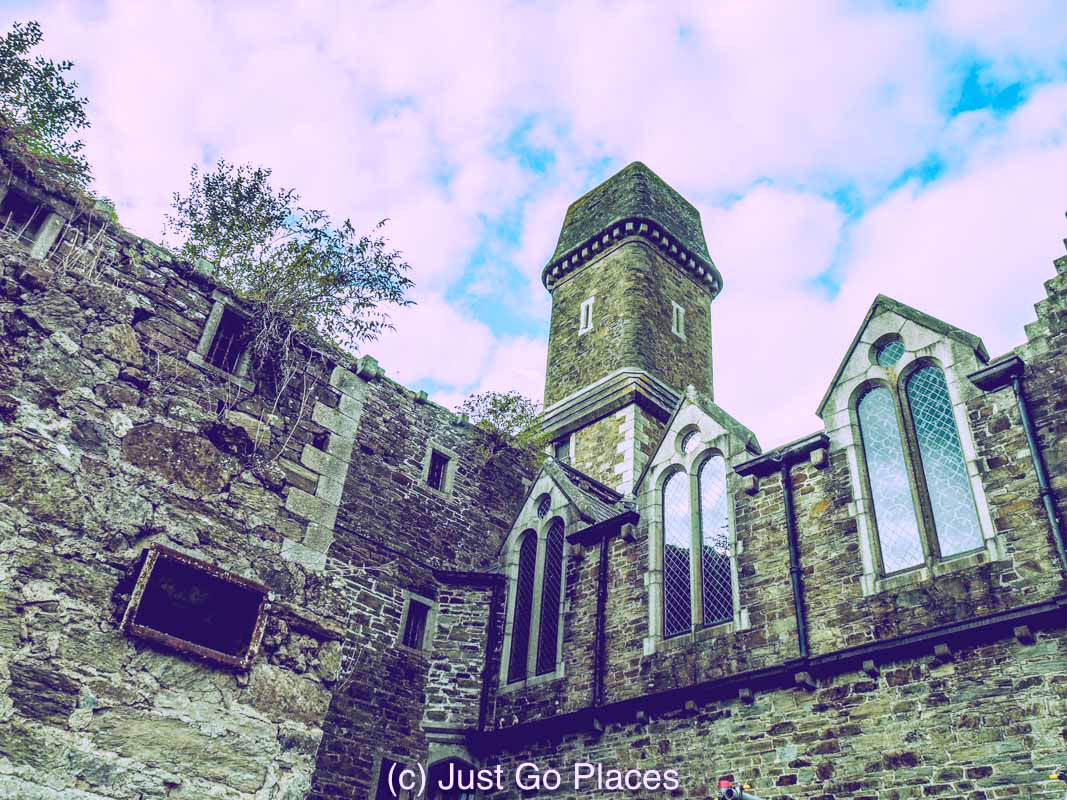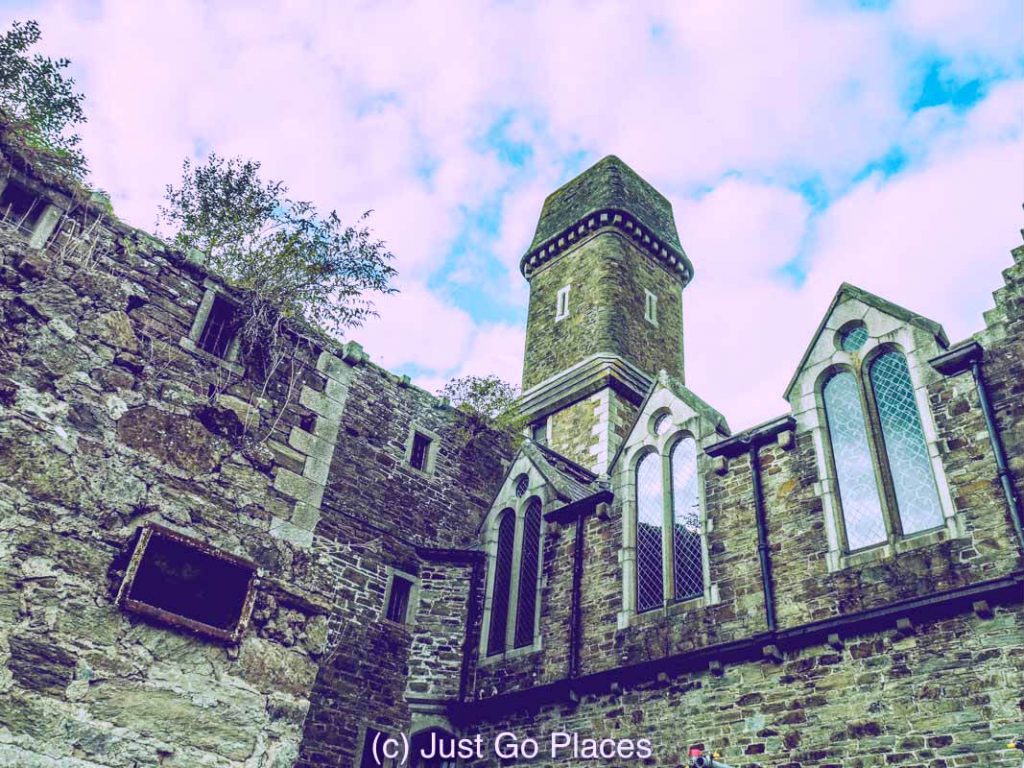 Shobha George blogs at Just Go Places.
---
Kinghorn – Fife, Scotland and the Grey Lady
This haunted location in Scotland is a tale of true love.
Legend has it that a Grey (or green) Lady searches for her dead husband, none other than Alexander III King of Scots, near the village of Kinghorn in Fife, Scotland. The exact location is at Pettycur which was home to the cliffs where Alexander III fell from his horse, on his way to visit his wife Yolande de Dreux. Alexander III broke his neck during the fall. Yolande, or the Grey Lady, remarried but still searches for her missing husband to this day according to local stories!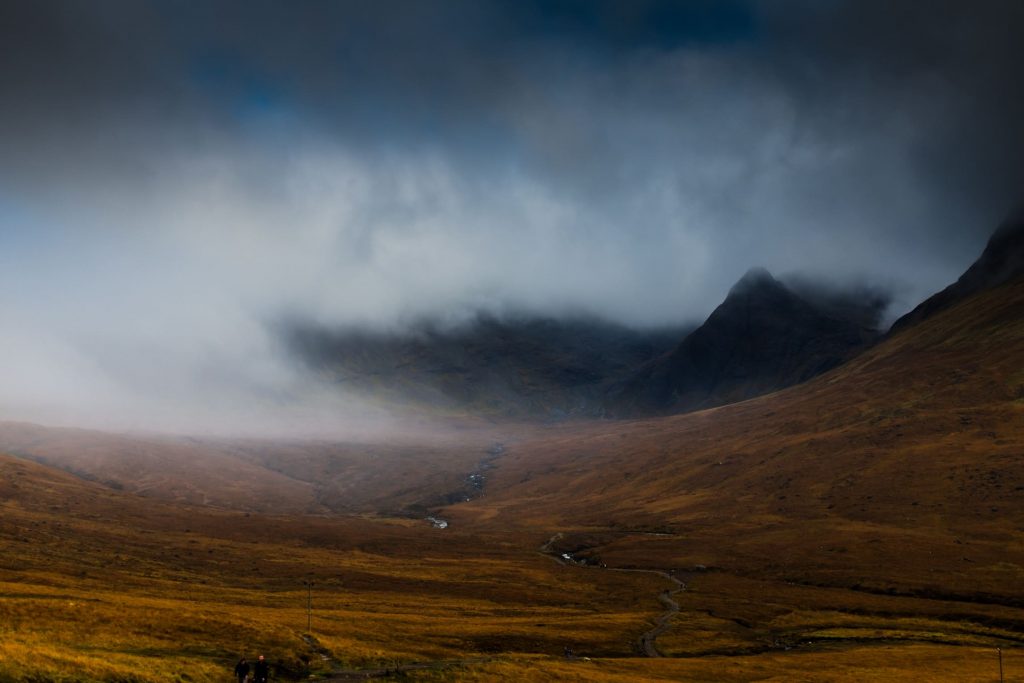 Gemma blogs at Two Scots Abroad.
---
Highgate Cemetery – London, England
Highgate Cemetery is one of the most haunted places in Europe and one of the seven park cemeteries in London opened in the 19th century. These were built as the growing metropolis was not only running out of room for the living – it also had no space left for its dead.
Highgate, on a hill close to Hampstead Heath in North London, soon became the final resting place for the dead of London, and soon had to expand. There are now two cemeteries. The original West Cemetery quickly approached capacity, so more land on the other side of Swain's Lane was acquired. This became the East Cemetery, which you can visit by yourself. The West Cemetery, which has some amazing Victorian Gothic ceremonial tombs, can only be visited as part of a guided tour.
Once you get past a few famous tombs, such as that of Karl Marx, the East Cemetery is wonderfully romantic and slightly overgrown, with weather-worn, leaning gravestones filling every available square centimetre.
By the 1970s Highgate was in a dilapidated, neglected state. It became a location for Hammer House of Horror films and was believed to be the haunt of at least one vampire.
Witnesses claimed to see a creature hovering over graves, and more and more 'vampire hunters' would visit the cemetery at night to see it for themselves. Some graves were mysteriously broken open, corpses were mutilated, with wooden stakes being driven into their chests. One corpse was reputedly even put into the driving seat of a local car – not something you'd expect to see first thing in the morning.
Eventually, a 'duel' between two magicians was planned, but one of them was arrested outside the cemetery by police. He was holding a crucifix and a wooden stake. He ended up serving a jail sentence for interfering with graves. The East Cemetery is now fenced off, so at least the ransacking of graves seems to be a thing of the past.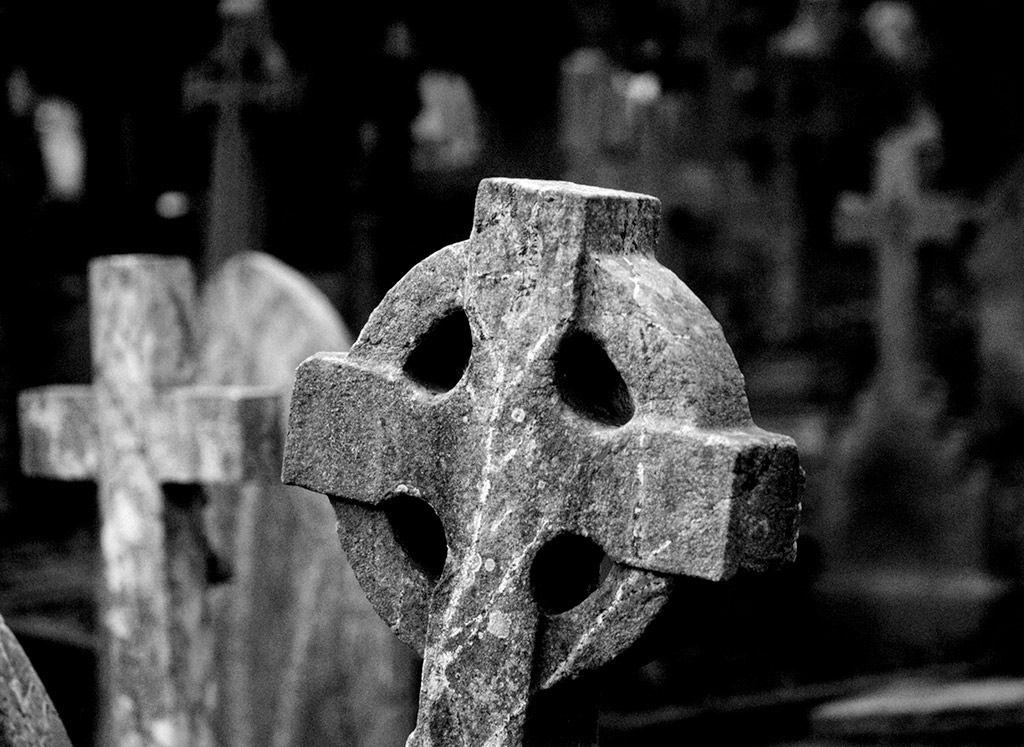 David Angel blogs at Travel with Little One.
---
Greyfriars Kirkyard – Edinburgh, Scotland
One of the most popular sites to see in Edinburgh, Greyfriars Kirkyard is more than just a creepy, cool graveyard to stroll through. With a dark history of disease, famine, torture, and death, Edinburgh, Scotland, has a good many ghosts that walk through its closes and small alleyways. And most of them can be found lurking behind gravestones and walking between mausoleums in Greyfriars.
But why is Greyfriars Kirkyard so haunted? Because during the years when the black plague traumatized Edinburgh, most of the dead found their final resting place to be in this particular graveyard. In fact, during that time the ground level found at Greyfriars was about four layers lower than what you find there now. But what lies between those layers? Why the buried dead, of course.
During the black plague days, so many people were dying every day that the city ran out of ground space to bury them in. So, the solution? Layering. Throughout Greyfriars there are nearly 4,000 bodies buried amongst the small graveyard. Thus making it one of the most haunted places to visit in Europe and one of the scariest places to visit in the world! This alluring and ominous graveyard has been drawing in ghost hunters for years… and some haven't been disappointed to find one!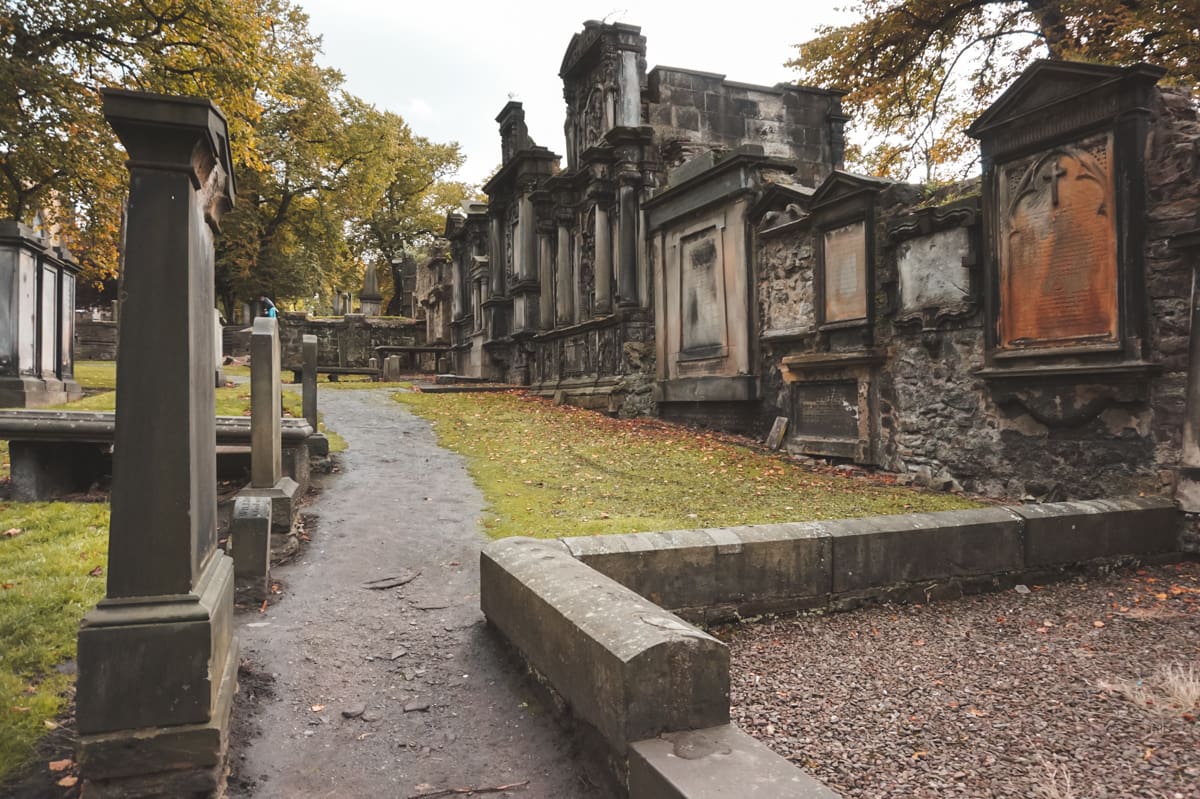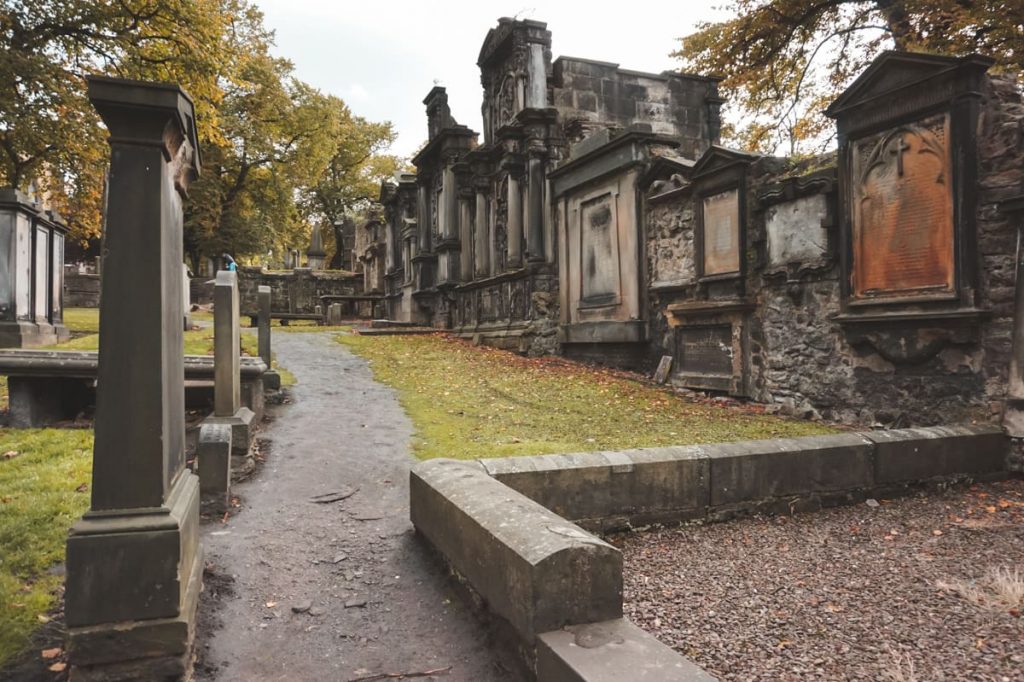 Sophie blogs at The Wanderful Me.
---
The Vampire Museum – Paris, France
Did you know that the only museum about Dracula and vampires, in general, is located in Paris? The Vampire Museum in Paris hosts the biggest collection of vampires artifacts: books, films, posters, and even an anti vampires kit of the 19th century. The owner of this quirky collection is Jacques Sirgent, profession vampirologist, who also runs the museum and does seminars and speeches about these mythical creatures all around the world. We had the opportunity to visit this museum during a special night event, a 2-hour visit-conference about vampires organized for Halloween.
This small museum (one big purple room) is located in Sirgent's house, on the outskirts of Paris. This is an old house of the 1880s with a small garden and a Gothic cemetery that Sirgent inherited from his grandparents. To be honest, I cannot tell much about the house apart from the purple room because when we arrived it was already dark. However, the welcoming was somehow creepy: Sirgent at the garden door with an Antique oil lantern.
We all crossed the garden in silence, following him, and as soon as we entered the house we had a seat and he offered us a sweet red drink (made of cherry, according to him) while waiting for the rest of the visitors. Sirgent told us that this house is haunted since his grandfather committed suicide hanging from the garden tree. True or not, I did not want to check it by myself that night. Apart from these special "soirées" in French, people can visit the museum during a half creepy, half funny afternoon and exchange some words with him in English. As it's a private museum, you need to book your visit in advance.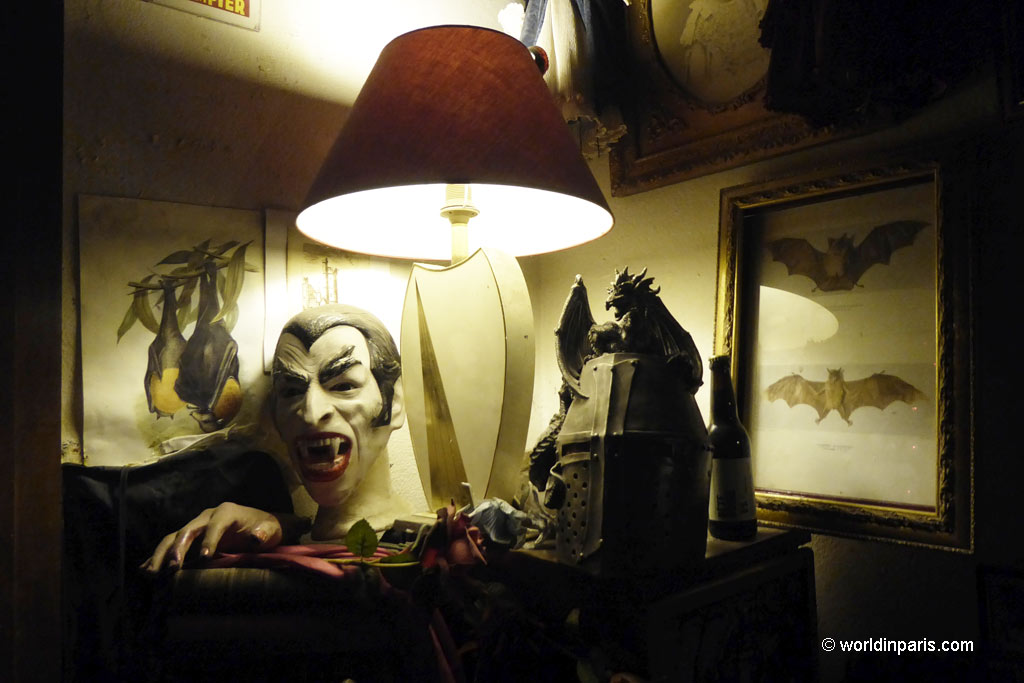 Credit: Elisa
---
Loftus Hall – Ireland
Loftus Hall is on the quiet but very scenic Hook Head Peninsula in Ireland's Ancient East and claims the title as The Most Haunted House in Ireland. Loftus Hall has been featured in several film and paranormal shows. The large country house is set on some spectacular windswept scenery overlooking a stunning coastline with beautiful jagged cliffs.
The roots of the property can be traced back to 1170 when the 2nd Earl of Pembroke acquired the lands. The Redmond family had the property up to the mid-1600s and defended the property during several battles. Sometime in the mid-1600's the property was transferred to the Loftus Family. The house underwent extensive (and expensive) renovations in the 1800's. The renovations include the grand staircase (sister to the staircase on the Titanic) and an exquisitely tiled entry. The renovations were originally made in preparation for a visit from Queen Victoria that never happened and left the family in debt. The house was sold to a convent and became a hotel in 1983. The manor then fell into disrepair when the owners aged. The famous staircase was left open to the elements and is currently being preserved and repaired.
Today the hall is operated as a haunted house and is considered one of the most haunted places to visit. The tours feature the story of Anne Tottenham who fell in love with a mysterious stranger. It's a tragic love story with a twist and Anne was said to have wasted away in her room never to speak again.
The hall also hosts adult night tours, lock-ins, and Halloween Events.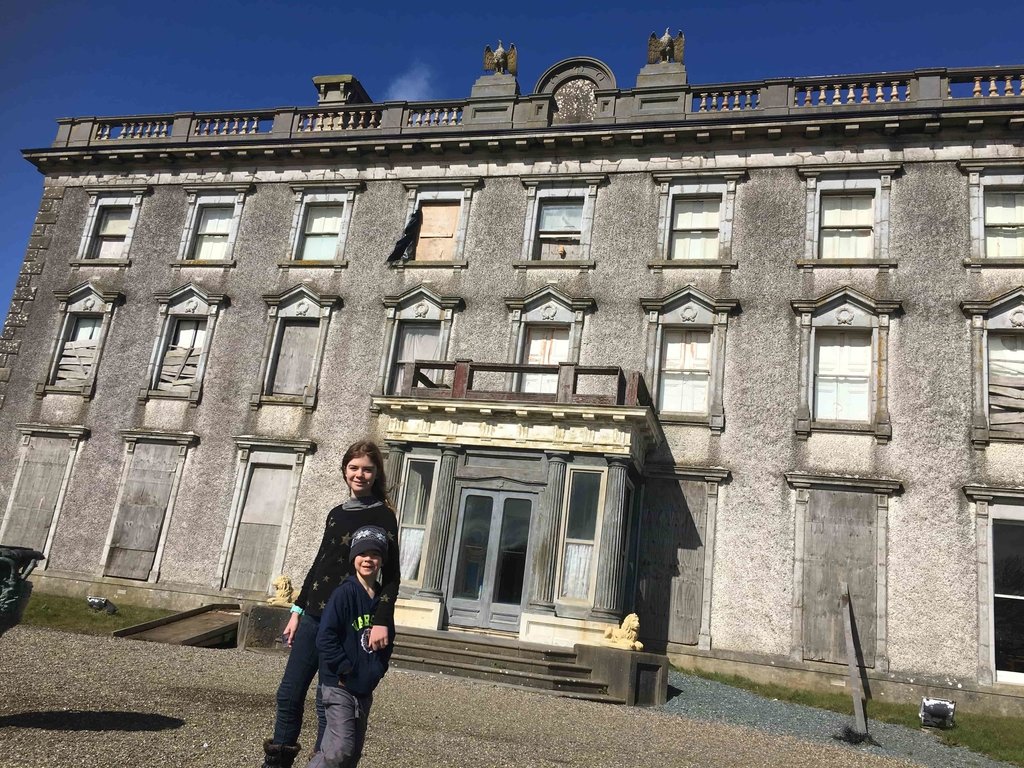 Lori Fitzgibbons blogs at Fitz 5 on the Go.
---
Huntington Castle – Ireland
Set in a peaceful riverside setting in County Carlow you'll find Huntington Castle just waiting to be explored – both inside and out. But you may find yourself sharing it with one of several ghosts said to haunt the gardens and this haunted castle.
Built in 1625 by the First Lord Esmonde, Huntington Castle was designed in Jacobean style, replacing an earlier garrison, and an even earlier friary established by Franciscan monks. It's now a family home that offers rooms for visitors to spend the night in an Irish castle.
Outside you'll find acres of landscaping that include formal Italian style gardens, the beautiful "Yew Walk" with outstretched bows for wandering beneath, and the remains of a 14th-century abbey. The first wife of Lord Esmonde is said to wander these gardens combing her hair and wailing – either because she's in despair waiting for her son and husband who've gone off to war or in anguish over the new wife Lord Esmonde took – only she knows why.
Inside is just as you'd expect a castle to be with dark creaking corridors, intriguing nooks and crannies, and decorations of tapestries, armour, old family portraits, and antique books. It is here that you may hear mysterious knocks on the door made by a soldier from the 17th century who was killed by his comrades in error. Or, if you stay the night, you may see the friendly ghost of Bishop Leslie of Limerick who retired to the castle in the 18th century. Several guests who have stayed in their "Four Post Room" claim to have woken up in the night to find him at the foot of their bed!
Whether the stories are true or not, Huntington Castle is a wonderful place to stay when visiting Ireland to get a taste of "castle life".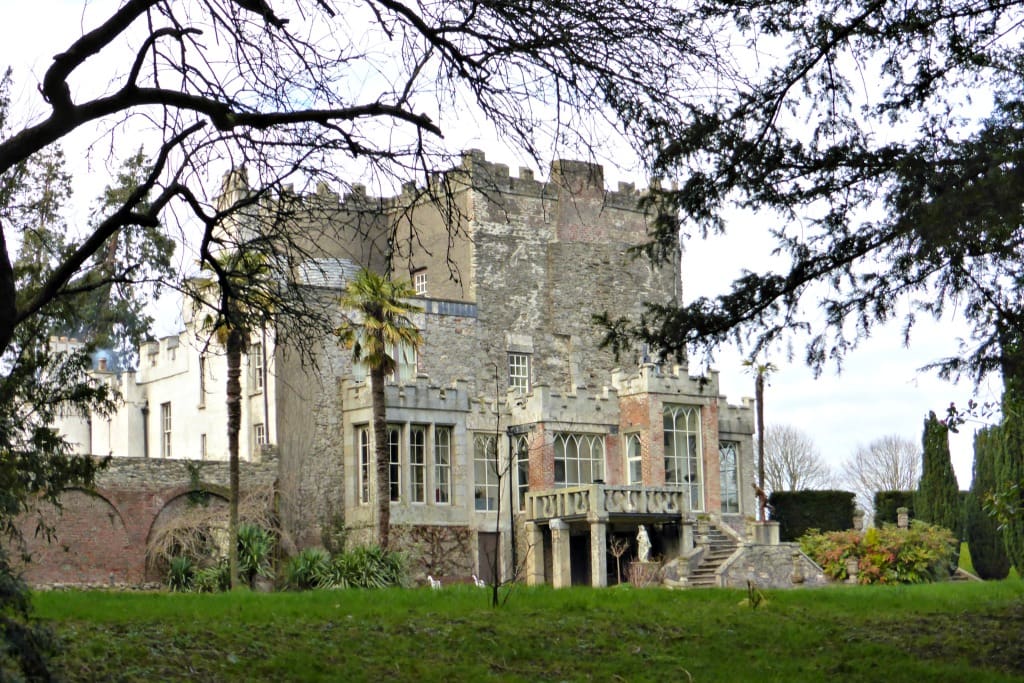 Lee and Stacey blog at One Trip at a Time.
---
York, England
York is a charming city rich with history dating back to the age of the Vikings. Back in the day, it was called Jorvik, but was then renamed to York after the Roman settlements started to arrive. The old structures and houses still stand there unspoiled to this day. So, it is with no surprise, that the city of York is rumoured to be one of the most haunted cities in the world.
First, the city is said to be haunted by Roman soldiers that walk the old Roman streets lurking underneath the York Minster (with origins at 70 AD). In fact, there are multiple cases of ghostly sightings of a full Roman legion marching on these streets that run underneath the city. These full apparitions have been reported regularly by city workers who have been contracted to do works underneath the Minster. That's why if you are up for a bit of a scare, the best way to encounter some paranormal activity is if you are in the basement of the Minster.
Next, you should also know about the most haunted pub in all of England called the Golden Fleece. This pub is haunted by seven different ghosts. There, you can enjoy a beer and also stay the night, although I am not sure that this is a good idea. Apparently, the ghosts regularly haunt the guests during the night, and the staff are quite used to hearing about paranormal activity.
Lastly, if you fancy a spook and learning about the different ghosts of York, you should definitely check out The York Dungeon or attend the famous Ghost Walk of York. Once you hear the stories, they'll definitely give you chills, and you'll be convinced that York is one of the most haunted places in the world. To find out more, click here.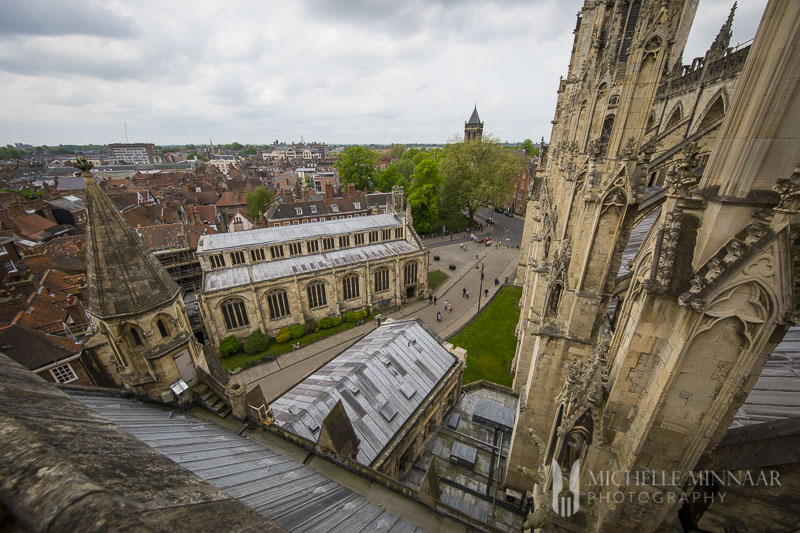 Michelle Minnaar blogs at the Greedy Gourmet.
---
Casa De America (House of America) – Madrid, Spain
Casa De America is a beautiful building set in the heart of Madrid next to the equally stunning fountain of Cibeles.
It is a palace full of exquisite art and history, and for €8 you can gain general entry. If you want to learn more then you can access a tour in most languages.
As beautiful as Casa De America is, legend says it has some dark history such that it has become the paranormal activity centre of Madrid.
Many years ago towards the end of the 19th century, a wealthy family lived here. The father of the family, Don Mateo, found out his son Jose had fallen in love with a peasant girl called Raimunda.
Offering no explanation, Don Mateo sent his son to London to get him away from the girl in the hope that he would forget all about her.
Upon Don Mateo's death, Jose returned to Madrid and recoupled with Raimunda. Now madly in love, they came across a letter from Don Mateo. The explanation was simple and striking – Don Mateo had had an affair making Jose and Raimunda half brother and sister!
Under the advice of the Pope, they were to live in chastity. However, they failed and conceived a daughter. Fearing exposure, they hid the girl for a few years until someone spotted her. After this, they sealed their daughter away in a room and forgot all about her.
It is said that if you visit, you can hear the noises of a young child looking for her parents and that many paranormal experts have visited to try and document this activity. They also have taken images showing paranormal influence such as spots of light.
About 23 years ago, it was said that between the walls a child's bones were found. Perhaps take a visit for yourself and see if you can hear the voices of the past cry for help!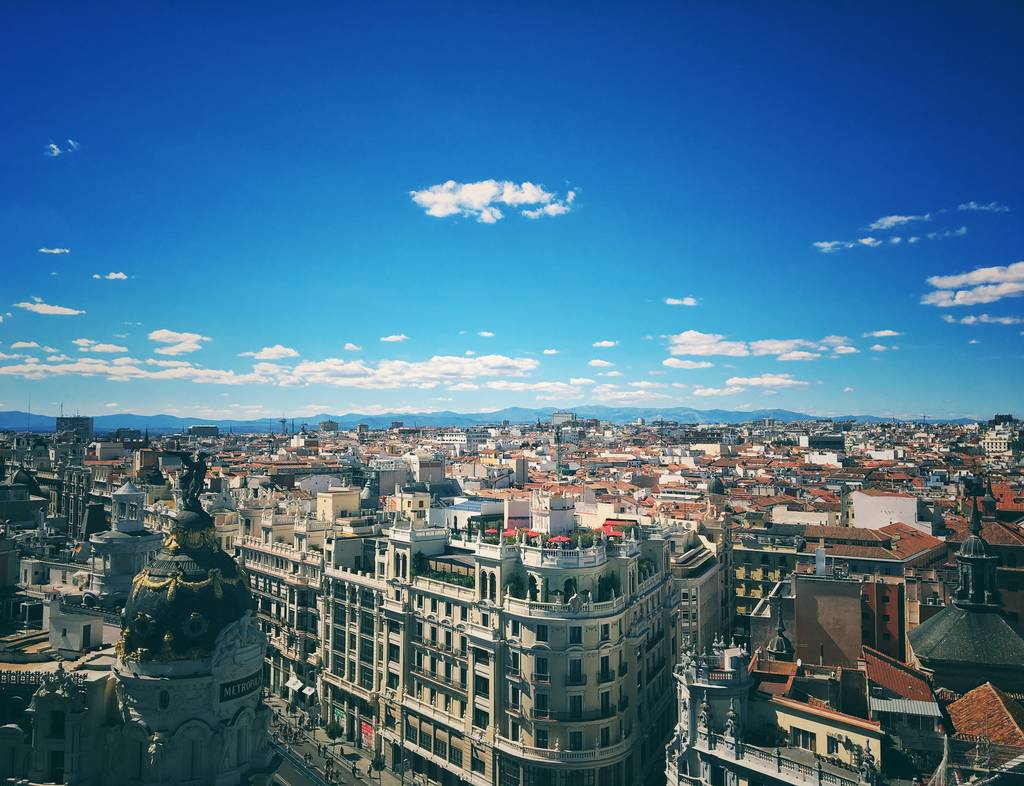 Sion and Ben blog at The Globetrotter Guys.
---
The Bone Church – Sedlec, Czech Republic
The Bone Church in Sedlec in Czech Republic is one creepy and fascinating place and is definitely one of the most haunted places in the world. It's an ossuary with bones from thousands of people. But here you won't find any pile of bones, but instead skulls and bones that have been transformed into art. For example, you can admire the skull and bone chandelier in the middle of the ossuary. I think this place would feel very haunted to visit during
Halloween since you're not only walking around with dead people buried under you, but you're face to face with skulls of dead people and their remains. Just imagine if only one of them isn't in peace, and they could make it into the realms of the living somehow.
In the Ossuary it's estimated that there are bones from about 40 000 people, many who died in the Hussite wars and even from the black death. It's quite creepy to walk around in this place knowing these facts because not only are the bones not buried, but they have been used and combined with others without their permission to become "art of the dead"
To get here, you can either take the train from Prague to Kutna Hora or rent a car, or join a guided tour from the capital.

Christine Wedburg blogs at Christine Abroad.
If you enjoyed this post about some of the most haunted places to visit around the world, you might like these posts:
Strange and Unusual Cemeteries Around the World
7 Spooky Things to do in New Orleans During Halloween
Famous Cemeteries of the Unites States
The Gruesome Mummies of Guanajuato: Screaming Corpses Buried Alive!
Want to know more about the world's most haunted places? Here's a list of books that will have you screaming in terror.
Tell us about your most haunted location. We'd like to know.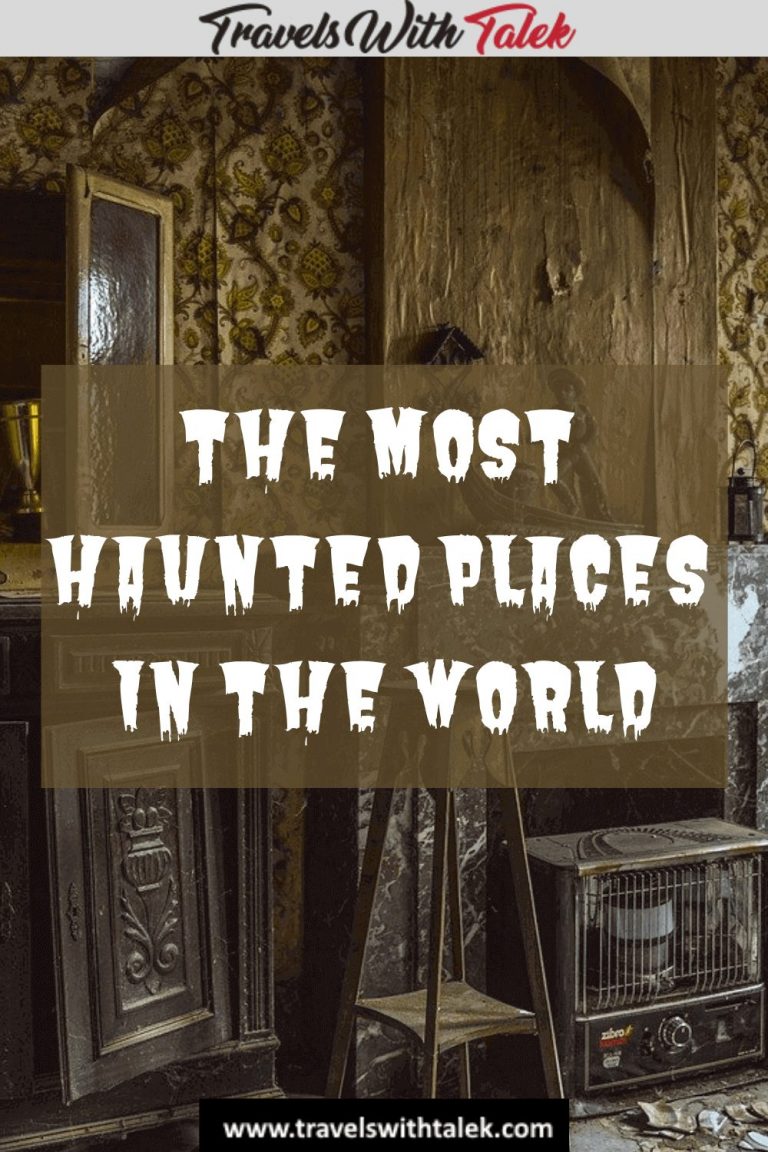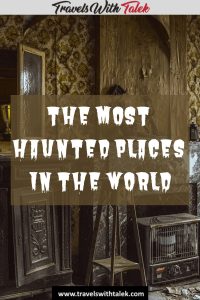 BTW, if you are getting ready for your trip, make sure to take advantage of these useful, money-saving links to book your trip:
I personally use, and can recommend, all the companies listed here and elsewhere on my blog. By booking through these sites, the small commission we earn – at no cost to you – helps us maintain this site so we can continue to offer our readers valuable travel tips and advice.