Miami itself is a perfect vacation spot, but many visitors miss the cool things to do at other destinations and cities near Miami for a one-day jaunt, a weekend getaway or an epic road trip.
The self-styled Magic City boasts dynamic Miami neighborhoods like trendy South Beach, artsy Miami Design District and the long-established historic town of Coconut Grove. A great South Florida vacation is to base yourself in Miami for a few days then after you've exhausted all the exciting things to do in Miami, venture out to the surrounding area and enjoy all the activities and attractions in the national parks and cities near Miami. Here is where you start.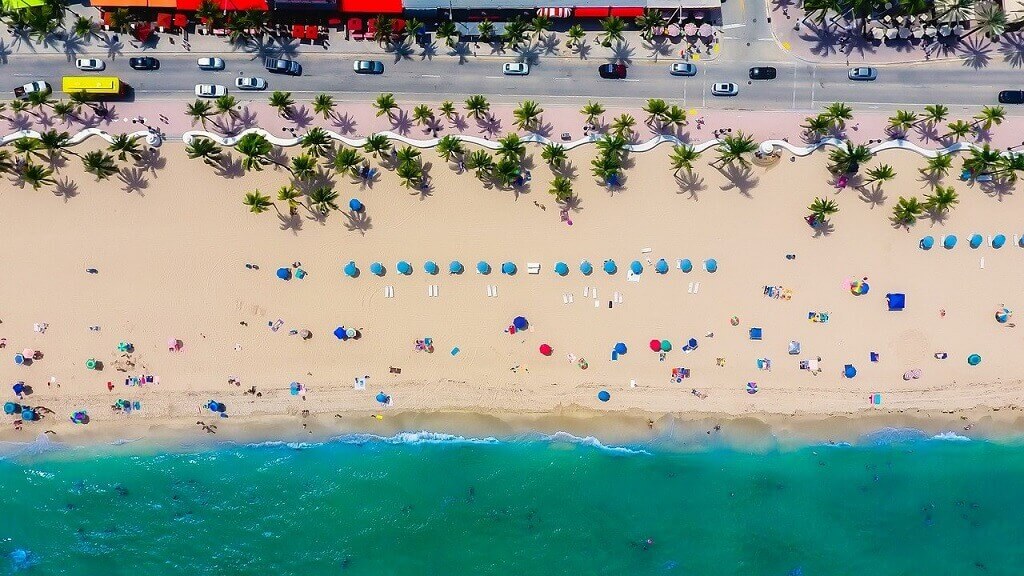 Shark Valley
Despite its name, Shark Valley has no sharks. It does, however, have heaps of alligators. This patch of the Florida Everglades lies about 30 miles from Miami on the famous Tamiami Trail (U.S. Highway 41) which is itself prime gator viewing territory. It is part of the Florida Everglades National Park system.
There are tons of things to do and see in Shark Valley. The 15-mile loop road goes to a high observation tower from where you can enjoy a spectacular view of the surrounding grasslands as pristine and timeless as they have ever been.
Rent a bike for $20 or take the narrated open-air tram which traverses the entire area while providing insight into the flora and fauna of the Everglades. You can bring your own bicycles including E-bikes. Another option is to simply walk the area leisurely and observe the wildlife like birds, gators, turtles, massive iguanas and snakes. Don't miss the alligator moms with their broods of baby gators sunning themselves nearby. It is guaranteed that you will never get as close to an alligator as you will in Shark Valley, and you'll go home with some memorable photos!
Shark Valley gets very busy during high season during winter and weekends. Sometimes the wait to get in can be over an hour. For that reason, plan your trip to arrive during weekdays or off season if possible. Admission hours are 9 to 5 PM. Admission is $30 for cars and $15 for bikers.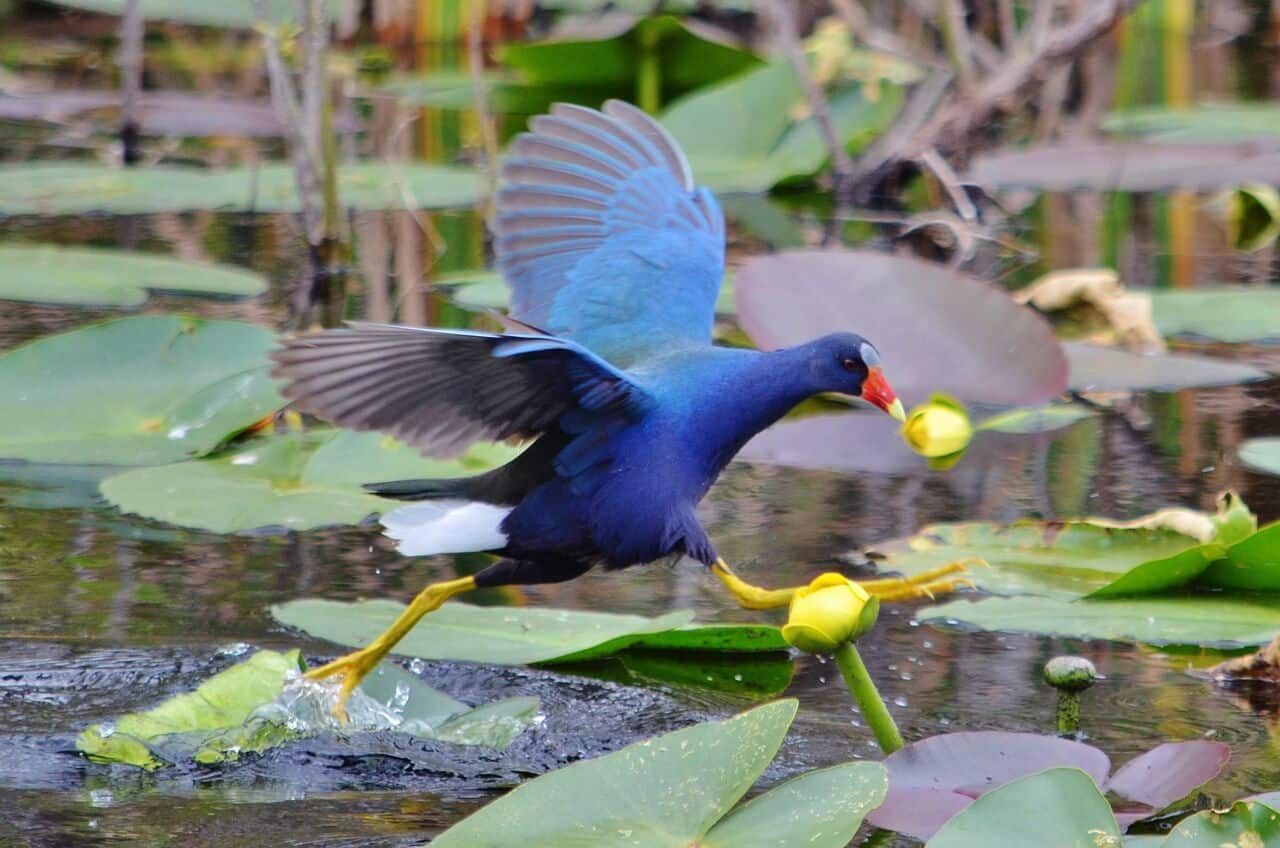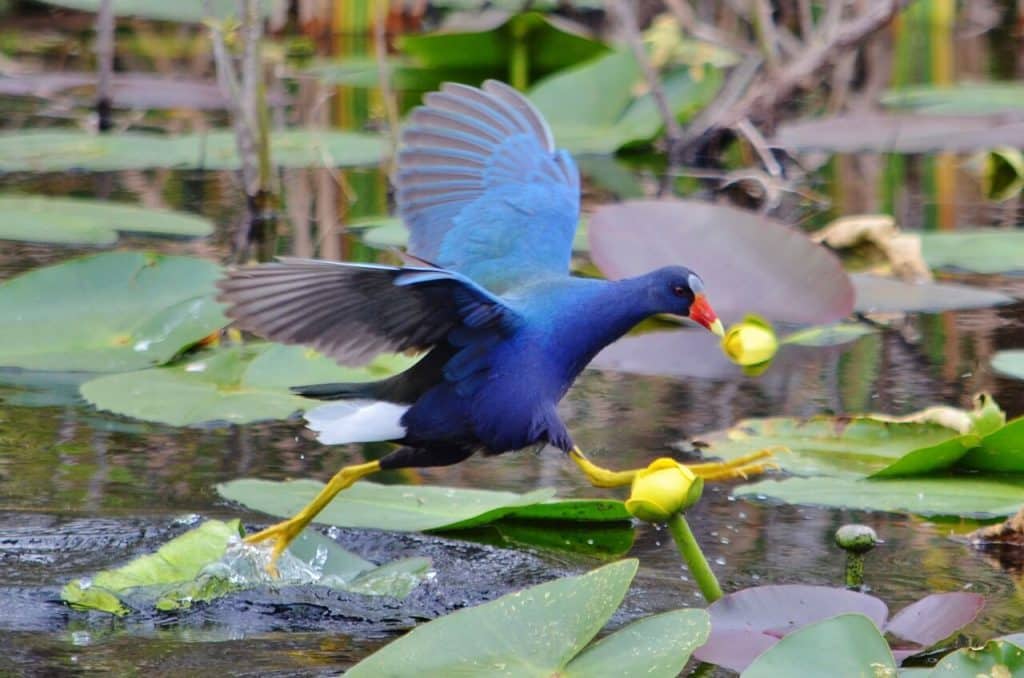 Talek blogs at Travels with Talek
Biscayne National Park
Biscayne National Park is one of Florida's' most popular national parks and Miami's attractions for a reason. It's a whopping 173,000+ acres in size and is also considered the biggest marine park in the United States. It's the perfect place to visit if you're visiting Miami for a couple of days. Depending on where you are in Miami, it's around an hour to an hour and a half drive from the city.

The park has an abundance of marine life, which is why it's no surprise that snorkeling and kayaking are extremely popular activities here. If you're not too comfortable going out on your own, you can also take a guided boat, paddle, and snorkel tours with the experienced staff at the Dante Fascell Visitor Center. There is also a lagoon and beach near Homestead Bayfront Park if you just want to relax and enjoy the atmosphere.

Most of the area is only accessible by boat, so be prepared to do some planning to get the most out of the experience. The Boca Chita Key lighthouse is one of the most notable attractions, so be sure to check it out. The houses in Stiltsville are another historic landmark that are known for being houses built on stilts back in the 1930s.

The park itself doesn't have any entrance fees and if you'd like to camp overnight it's only $25.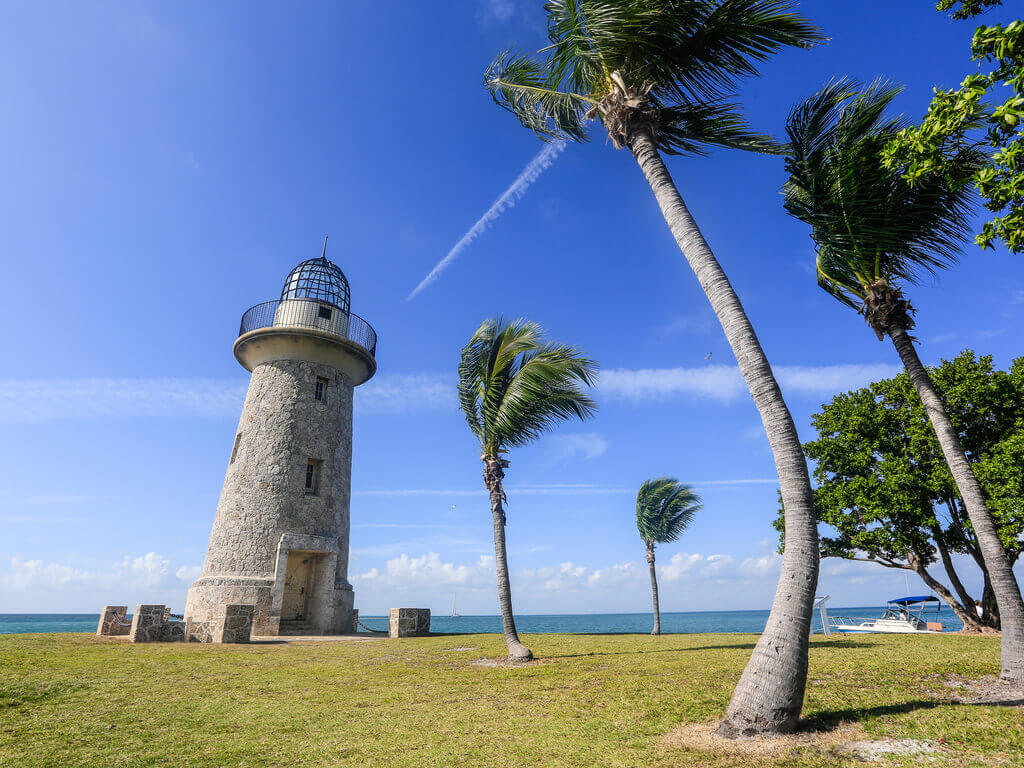 Martin blogs at Travel Explorator
Key West
Florida Keys are small scattered islands on top of coral reefs that form the very South of the United States. Key West is the most famous one of them all and perhaps the most colorful of the cities near Miami.
Key West is where you can get the closest to Cuba while still on the American soil – the southernmost point is well marked and it provides the best photo opp.
People don't come to Key West for the beaches, though, since most of them are too shallow. Getting further from the coast on a snorkeling adventure is a way better option.
However, it's the Caribbean vibe that attracts most day-trippers. Pastel-colored houses line the boulevards and it's just such a pretty place to visit.
You can eat and drink well at Key West too – especially at the Duval Street – and make sure not to leave out the famous Key Lime pie, with an optional cocktail.
Even Ernest Hemingway loved Key West and made it his home. Nowadays you can visit a museum located in the house he lived at.
Key West can be easily visited on a day trip from Miami. It takes 3.5 hours to drive there from Miami. If you choose to stay overnight, Southernmost Point Guesthouse is a highly rated mid-range accommodation option.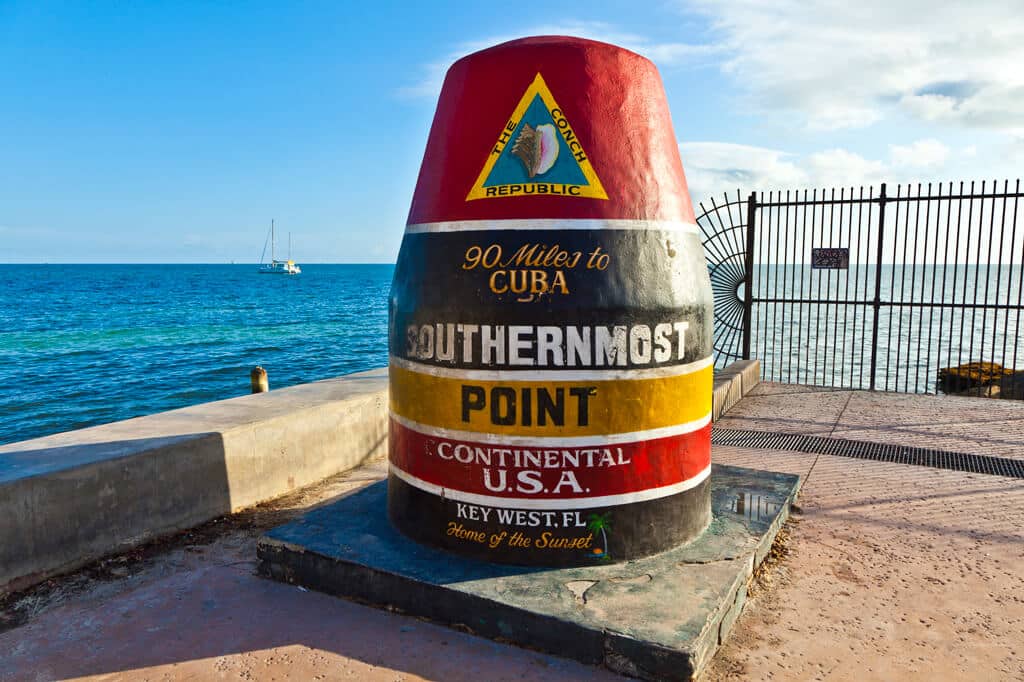 Veronika blogs at Travel Geekery
Cocoa Beach
Cocoa Beach is located along the east coast of Florida in Brevard County, about a three hour drive from Miami. This makes it an easy drive for visitors wanting a weekend getaway from the city. The warm waters of the Atlantic Ocean, gorgeous sunrises and expansive sandy beaches make it one of the more popular destinations along the coast.
One of the main attractions is Cocoa Beach Pier, featuring an 800 foot long boardwalk with plenty to do, including live musical entertainment. You'll find fine dining options, unique shops, arcade games and places to fish right off the pier. There are also beach rentals available such as beach chairs, umbrellas and surf boards if you didn't bring any with you.
Coconut Beach is great for swimming, surfing, and sunning. Since it's only six miles south of Cape Canaveral, it's also a great place to see any launches from there.
Downtown Cocoa Beach Main Street Festival happens on the third Friday of every month and has live music, food and vendors for families to enjoy. There are other festivals throughout the year that draw crowds such as the Thunder on Cocoa Beach Superboat races.
Whether you're looking for a sunny beach to spend a relaxing vacation or a lively getaway with plenty going on, Cocoa Beach has something for everyone and is one of the most interesting cities near Miami!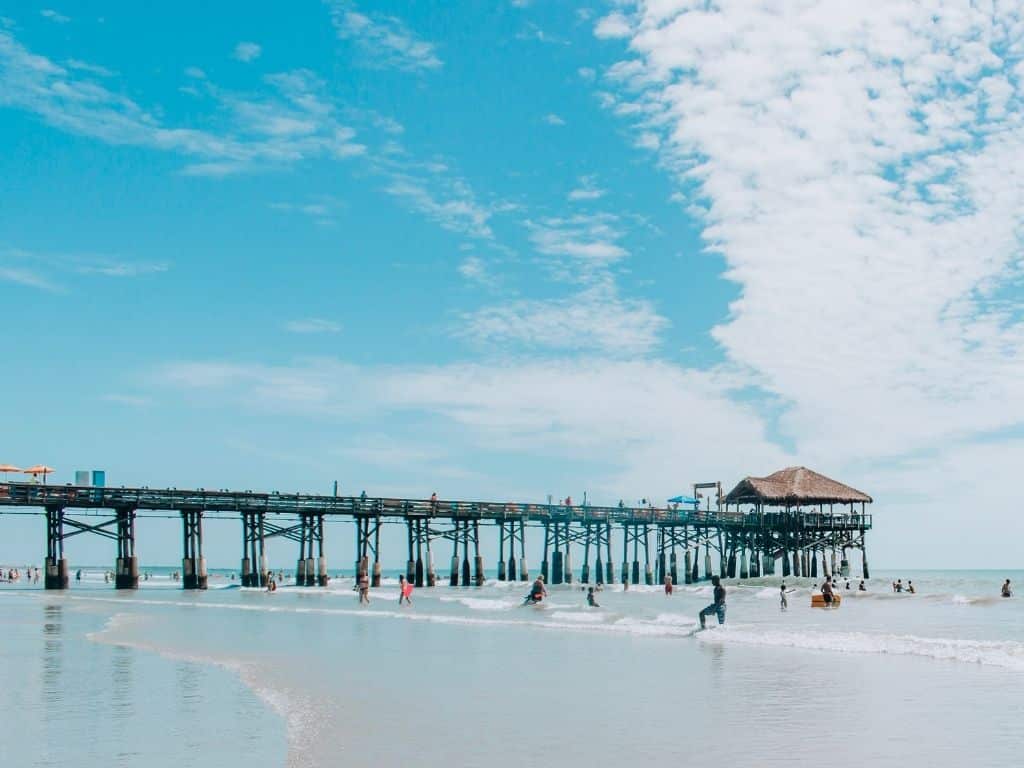 Karee blogs at Our Woven Journey
Crystal River
One of the best cities near Miami to visit is Crystal River on Florida's west coast. It's about a five hour drive, depending on traffic. There are many reasons to visit Crystal River, but the biggest reason is to see adorable Florida manatees. Crystal River is known as the "Manatee Capital of the World" and in this area you can actually swim with them! However, if you don't entirely feel comfortable swimming with manatees, an alternate way to see them up close would be to go kayaking.
To see more of the local wildlife, head over to Three Sisters Springs. This wildlife refuge has a boardwalk that goes along the springs and there are also a few walking trails where you can find native plants and see all kinds of birds.
Crystal River also has a very nice historic downtown. It's a great place to walk, pick up some unique gifts, and admire the buildings themselves, some of which are "Historic Homes." To eat, we recommend St. Johns Tavern. They have 20 beers on tap and great food options.
A great place to stay in Crystal River is Plantation on Crystal River. The hotel has a restaurant and they can even set up a manatee swim tour for you.
Can't get enough of manatees and magical Florida springs? Then here are 5 other awesome natural springs in Florida for you to choose from.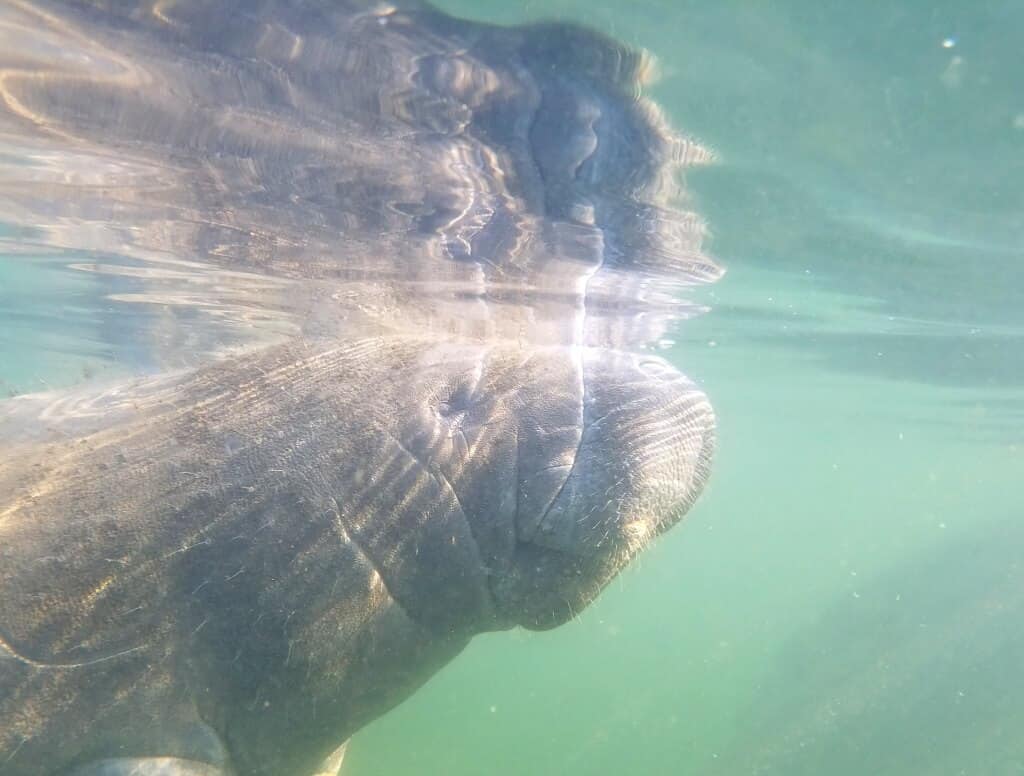 Vicky blogs at Buddy The Traveling Monkey
Fort Meyers
Fort Myers Beach is a happy little island beach destination, one of the most pleasant cities near Miami and just 2 ½ hours away. Driving up from Miami you will pass plenty of beautiful beaches on the way, and any/ all are worth a stop if you can find parking. Bonita Beach Park is a beautiful beach with public parking. After that head up to Lynn Hill Beach Park, where you can find some limited hourly parking, if you arrive early. From Lynn Hill you can walk to the Fort Myers Fishing Pier. From this area there are tons of water sports rentals if that is up your alley. Every November there is The Annual American Sand Sculpting Championship, it has become a week long event and the resulting sculptures are world class.
There is also a shopping and restaurant area, Times Square. You could spend the whole time wandering this fun beachy vibe area. Afterwards, take the drive up to Bowditch Point Park for sunset, you will not believe how incredibly gorgeous the sunset is from this point.
If you are willing to leave the little island, downtown Fort Myers is the perfect off island destination. There are some amazing restaurants, but one of the super yummy brunch spots is Bullig Coffee & Bites. The new hotel Luminary Hotel & Co. has an amazing rooftop pool and bar spot that is totally worth the drive. A full two-day itinerary for Fort Myers is available here.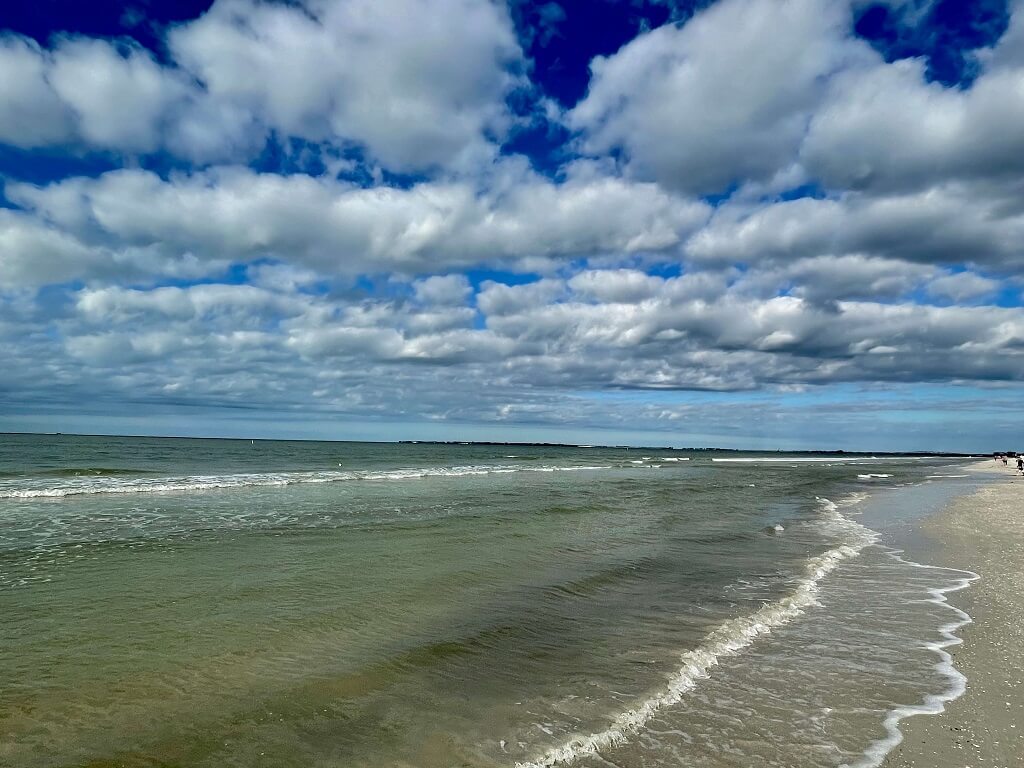 Rebecca blogs at Whateverpacksyourbag
Everglades Airboat Ride
One of the best attractions near Miami is the amazing wilderness of the Florida Everglades, and to truly experience the Glades, you absolutely have to take an airboat tour through the Everglades.
When you're looking for airboat tours, there are many to choose from around Miami in southeast Florida, or Naples and Everglades City in Southwest Florida. But the best Everglades airboat tours are the ones with captains who are knowledgeable about the local ecosystem driving smaller boats that can get into more secluded places. This just adds to the excitement of seeing local wildlife and zipping through mangrove tunnels at lightning speed!
Head west and you'll find operators all along Rt. 41, the Tamiami Trail, a half hour from Miami all the way to Everglades City and Naples.
No matter which part of the Everglades you choose to explore — the marshy eastern part or the swampy western Glades dotted with large stands of cypress trees and hardwood hammocks — air boating is a thrill!
There is free parking at every venue. Most operators have snacks and beverages to purchase. As for prices, they will vary with the season, the operator, the length of your tour, and boat capacity. On average, a tour will cost around $45 for adults and $25 for kids.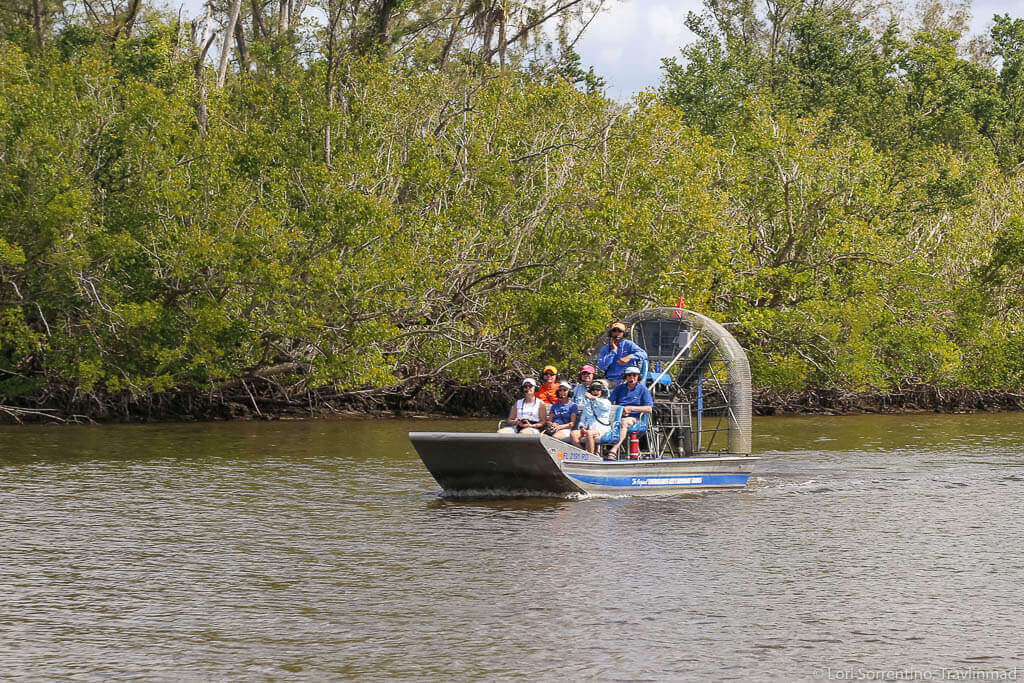 Lori blogs at NaplesFloridaTravelGuide
Key Largo
Key Largo is the closest of the Florida Keys to Miami. It's roughly within an hour drive but feels like another world away. It may not have as nice a beach, but the snorkeling and diving is great, as the coral reef is protected and there's plenty to explore underwater. John Pennekamp Coral Reef State Park looks plain from land, with just a small beach called Canon Beach. However, venture in the water and there's shipwrecks, Christ of the Deep, and lots of other snorkeling spots that's available on a boat tour.
If you're not an experienced snorkeler, you can also experience a bit of the underwater fun without getting wet by going on glass bottom boat tours. Take note that these tours can make you feel a bit queasy looking down when the seas are rough, but it is still a good experience nevertheless.
If you're going on either a snorkeling or a glass bottom tour, you'll still have to pay the $8.00 entrance fee to Pennekamp State Park, but parking is free. There are also no food options inside the state park so pack a lunch or time your trip accordingly.
Great places to eat near the area are Mrs Macs, which has one of the best key lime pies ever. There are two dining locations within a 5 minute drive from each other, and is a diner-style restaurant. Prices are affordable but the restaurant can get pretty busy.
The Holiday Inn Key Largo is a perfect spot to stay in. Some rooms are waterfront, facing the boat docks, and there's plenty of parking available for guests. There's also a pool in the premises for those hot Florida nights, and a tiki hut that serves as a restaurant/bar.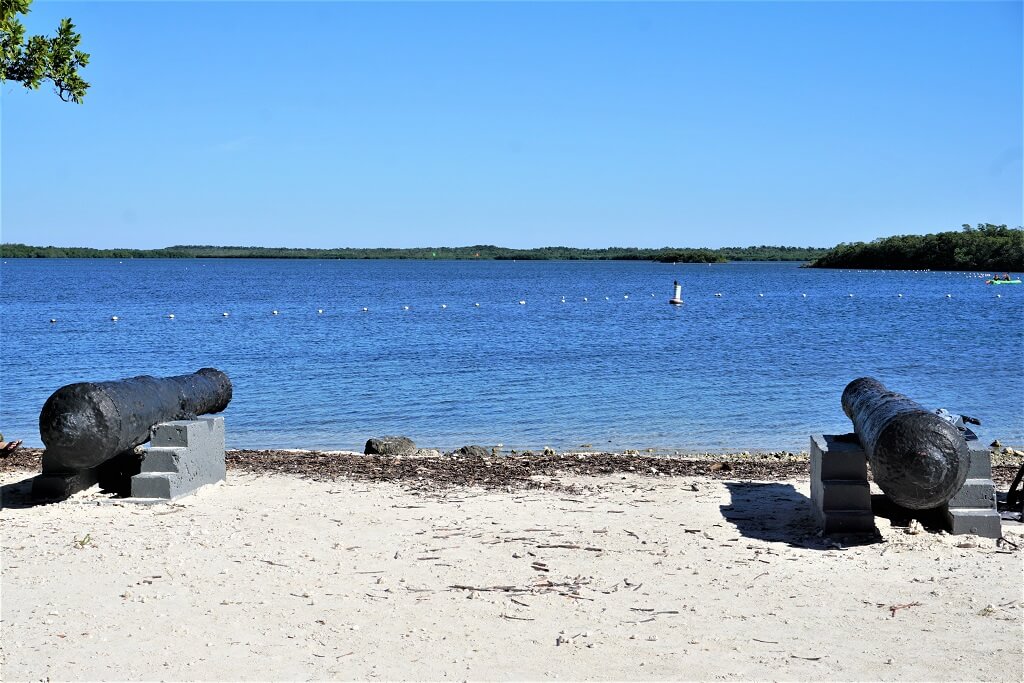 Ruby blogs at A Journey We Love
Fort Lauderdale
A city near Miami that is easily overlooked as smaller compared to Miami, Fort Lauderdale is a chill version of Miami, without a lot of the crowds. It is within a 30 minute drive (without traffic) north of Miami, and has a beach, a cruise port, and also a big international airport.
Las Olas Boulevard is the main drag of Fort Lauderdale, with upscale shops, cool restaurants, and the end of it leads you to Fort Lauderdale beach. Fort Lauderdale also has a historic house, the Bonnet House Museum and Gardens, which was built in the 1920s, and is available to tour for those seeking a bit of history.
If you're looking for a little bit more kitsch, then there's the Jungle River cruise, which takes you to a "private" island that's also a small nature park. Other nature activities include the Flamingo Gardens, a combination wildlife sanctuary and a botanical garden.
Accommodation in Fort Lauderdale is relatively cheaper than in the greater Miami area. A great place to stay in Fort Lauderdale is Hyatt Centric Las Olas. It is so close to all the action without having to worry about finding parking in the busy boulevard.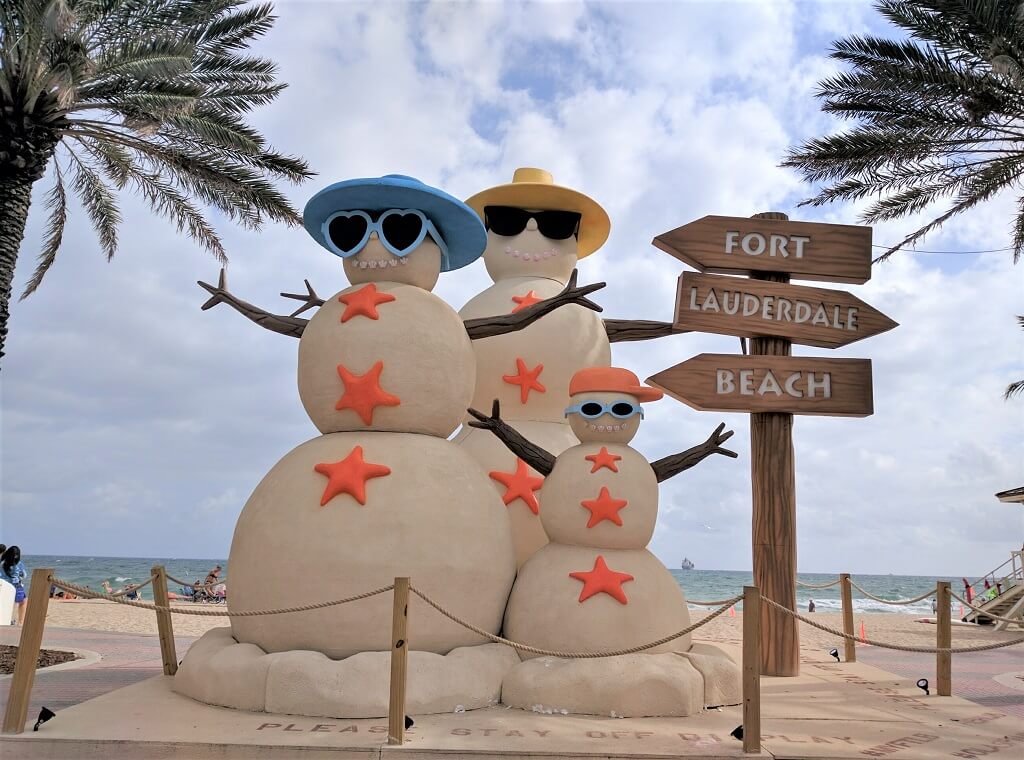 Ruby blogs at Voyage Florida
Kayaking in the Everglades
The Everglades are the perfect place for a day trip from Miami. You can reach this impressive National Park within just a quick drive from Miami although you do need a car to get there. If you enjoy the Great Outdoors and activities such as hiking, camping or boat trips this is a great destination for you.
Most tourists will book a tour with an airboat when they visit the Everglades. Another option to enjoy the beautiful mangrove forests is by kayak. There are guided tours available that will show you around this beautiful national park. A tour tends to last for 3 to 5 hours and can cost anywhere from $70USD to $200USD per person depending on the duration and types of kayaks. You'll be able to spot rare bird species, native plants and even alligators if you get lucky.
Kayaking is a very serene and beautiful experience and is the perfect way to fully immerse yourself in nature. Make sure to bring insect repellant to protect yourself from the mosquitos. Sunscreen is also really important if you're visiting during the summer.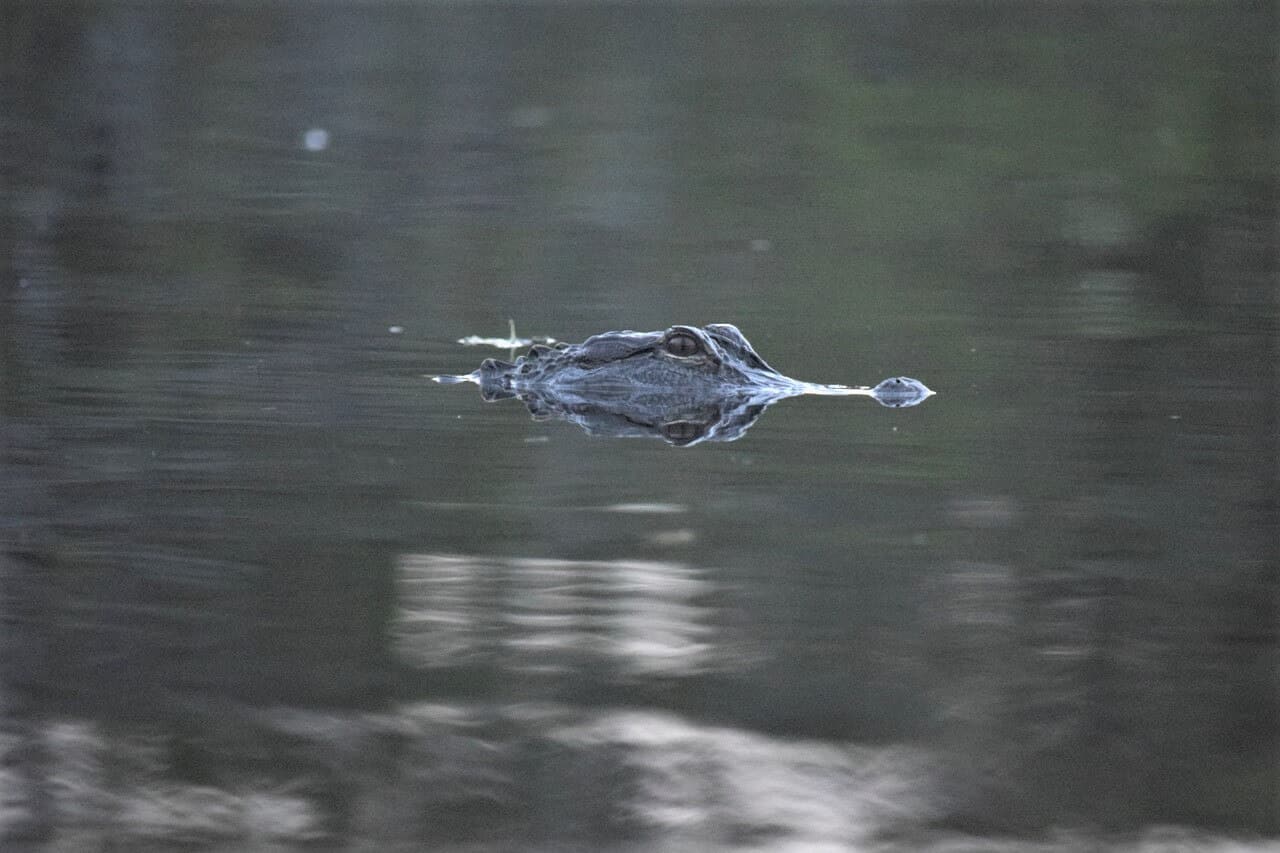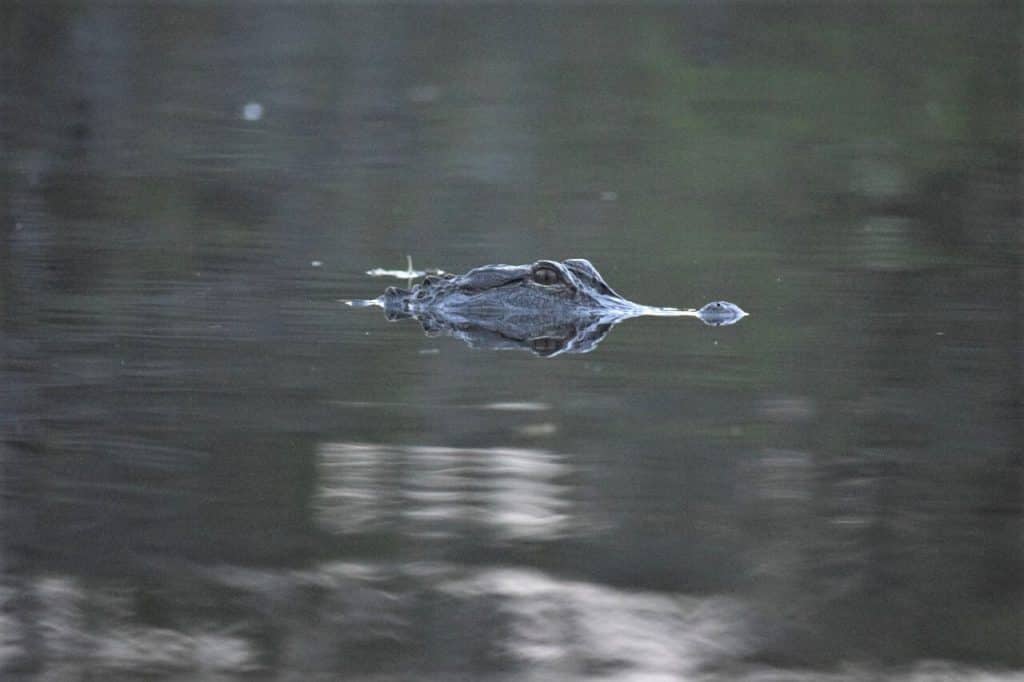 Victoria blogs at Guide Your Travel
The Bahamas
If you're looking for a quick getaway from Miami, the Bahamas is a great option — particularly The Exuma Cays, a district of the Bahamas featuring 365 islands and azure waters. Here you can visit Big Major Spot and swim with pigs who have actually been living on the island since the First Gulf War when the pigs were left there for safekeeping in case they were ever needed to help repopulate farm animals. They still live there and are so used to humans that as soon as they hear your boat approach they'll come bounding into the water, ready for food, play, and photos! From there, you can jump in the water to swim with the pigs and get some fun pictures for your Instagram feed.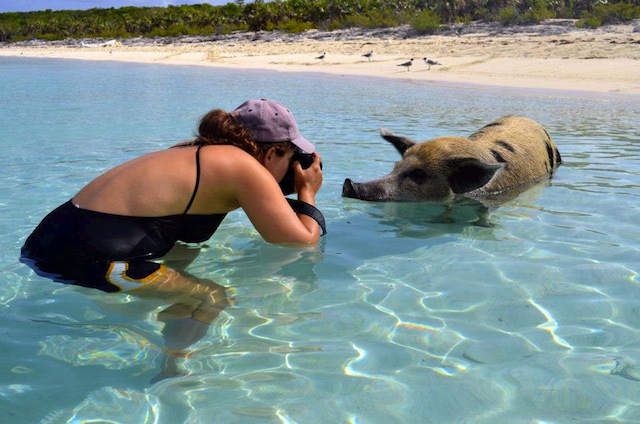 It's easy to get to Nassau, Bahamas from Miami. The distance is only 182 miles, and the flight takes less than an hour. Airlines that fly to the Bahamas direct form Miami include American Airline, Bahamasair and Frontier.
The Bahamas is unique and unlike any other destination or city near Miami. It's hard to beat the Bahamas for good weather, beach, local culture, seafood and swimming pigs.
Jessie blogs at Jessie on a Journey
What are your favorite destinations and cities near Miami?
If you are coming to visit soon, make sure to take a couple of guide books with you. Despite being relative new cities, places like Key West, Fort Meyers, Lauderdale and other cities near Miami are a wealth of history. And the natural beauty of the area is unparalleled. Read about them to enrich your visit.
Staying in Miami? Why not rent a condo or a beach house to use as a base as you explore the parks and cities near Miami?
Have you visited the South Florida national parks and cities near Miami? What were some of your favorite destinations?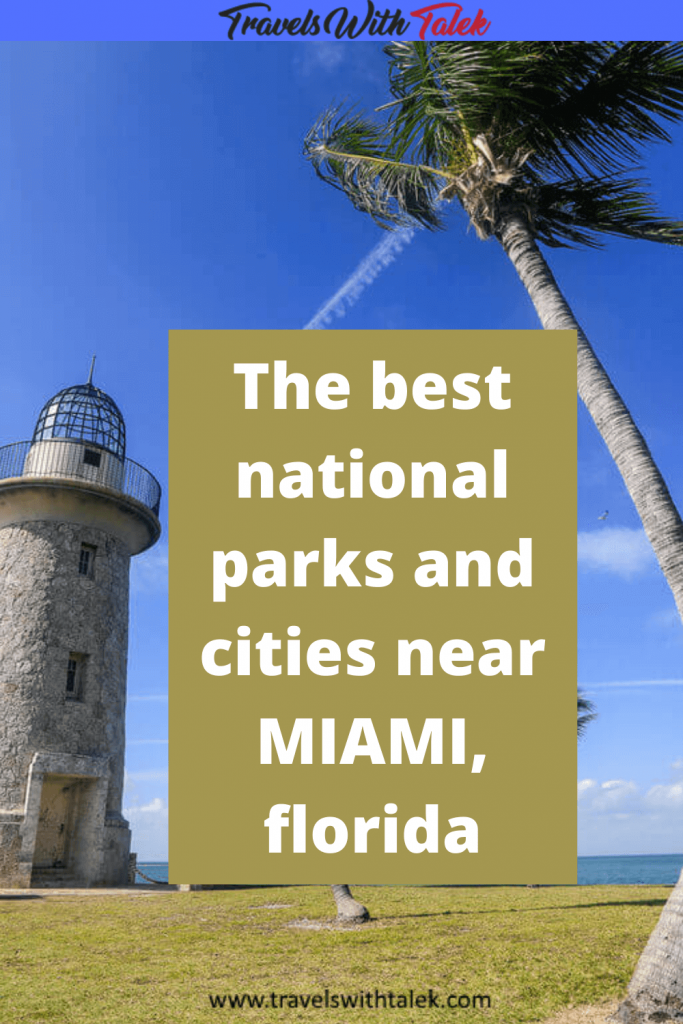 BTW, if you are getting ready for your trip, make sure to take advantage of these useful, money-saving links to book your trip:
I personally use, and can recommend, all the companies listed here and elsewhere on my blog. By booking through these sites, the small commission we earn – at no cost to you – helps us maintain this site so we can continue to offer our readers valuable travel tips and advice.