Updated April 2021.
A South Beach and Miami Beach walk in the early morning is exhilarating. It's the best time to catch some spectacular sunrises. The total distance of this walk is about 4 miles. It can take two hours at a moderate pace, but you can stretch this out to truly absorb the beautiful surroundings. There's nothing better than a South Beach sunrise. And, it's a great addition to any Miami Beach itinerary.
South Beach Sunrise, Miami Beach Walk
Start at the crossroads of 5th Street and Ocean Drive. The ocean will be right in front of you. Walk north on the beach path and enjoy the South Beach sunrise.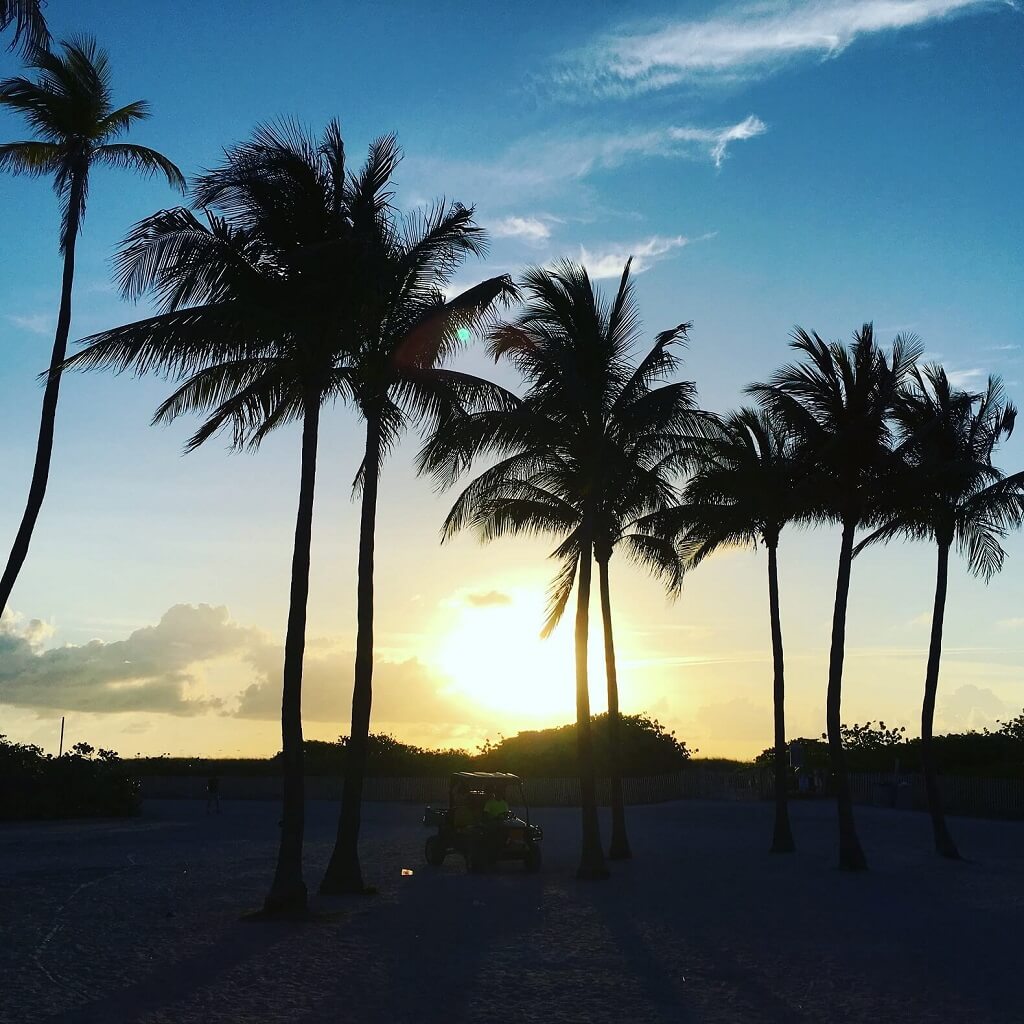 Miami Beach Walk: Ocean Drive
Continue walking north to about 14th street and make a left. The first street you hit is the world-famous Ocean Drive. Head back south on Ocean Drive in the opposite direction from which you came. This is the heart of the Art Deco district, most famous and recognized for its neon-infused nightlife. Stop by the Art Deco Welcome Center for some information about the area before you stroll through.
But the early morning South Beach sunrise reflecting on the Art Deco buildings makes for a pretty awesome sight too. Here you will also pass Gianni Versace's former villa, just one of the beautiful buildings you see on your Miami Beach walk.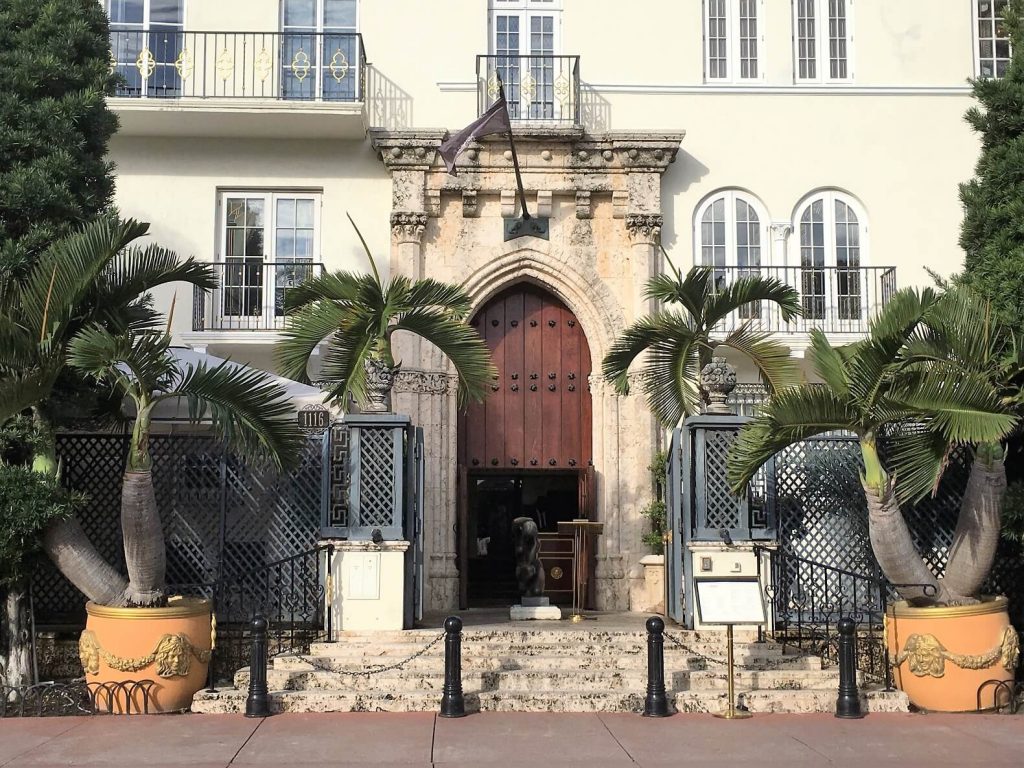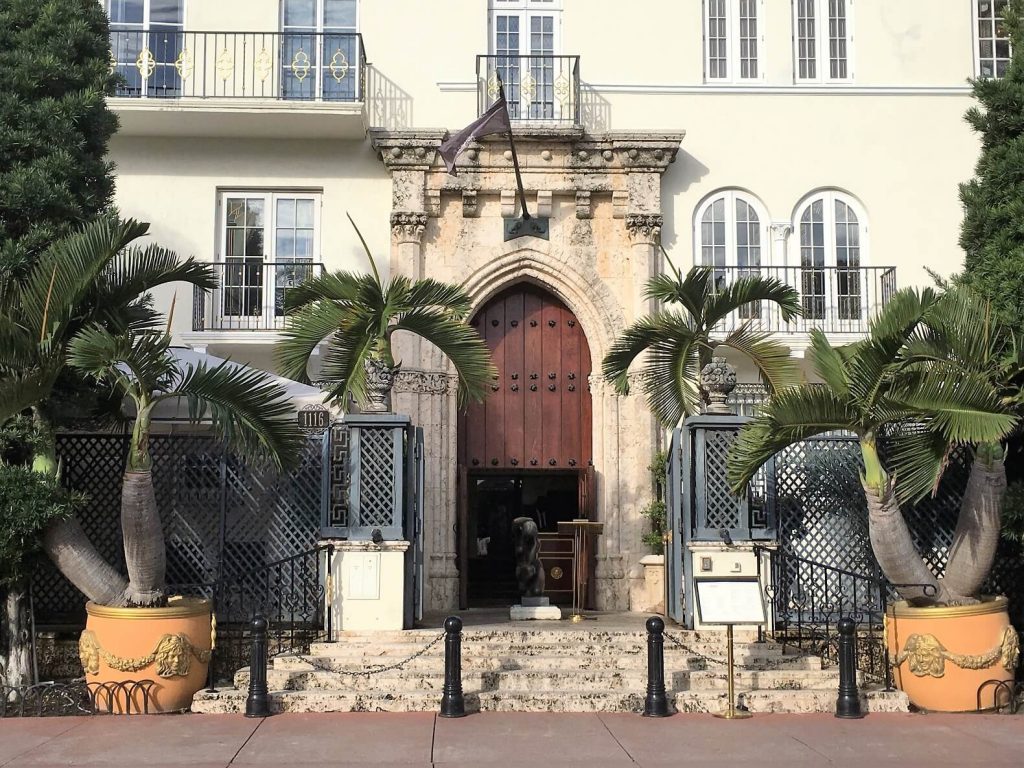 Ocean Pointe Park and Pier
Continue walking south passing the luxury high rises in the South of Fifth neighborhood until you hit Ocean Pointe Park and the man-made canal known as Government Cut. One of the most impressive sights in South Beach is a close-up view of the massive cruise ships traveling through this canal to the open sea.
These are truly stunning views on your Miami Beach walk.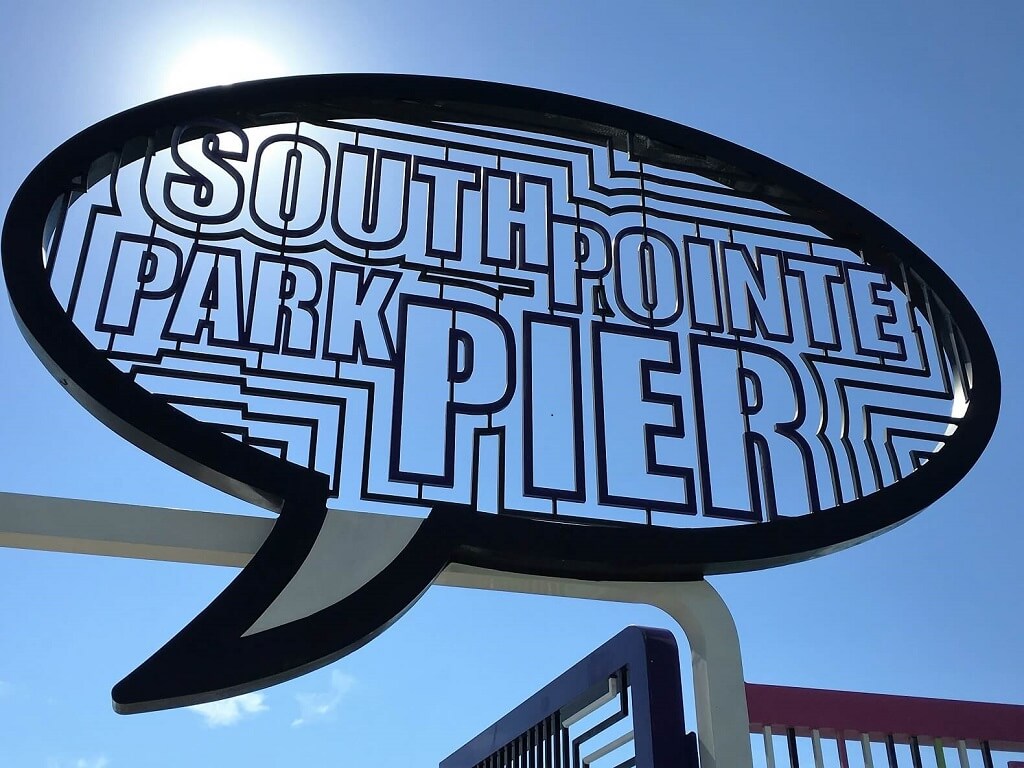 On the left is Ocean Pointe Pier extending out on the ocean. Here people come to fish. The pelicans and seagulls eye them with anticipation of a possible meal.
The Marina
Next on your South Beach, Miami Beach walk is a newly landscaped path through Ocean Pointe Park of Miami, Florida. Take this road through the park and onto the marina with yachts the size of ballrooms. On your right, you'll pass luxury condos some of which have sold upwards of $40 million.
Also in the area are excellent restaurants like Smith and Wollensky with outdoor seating and killer views of the South Beach sunrise. Or, the legendary Joe's Stone Crab, in the same location since 1913. Both of these are so good you will be talking about your meal here for years to come. Definitely worth a visit during your South Beach walk!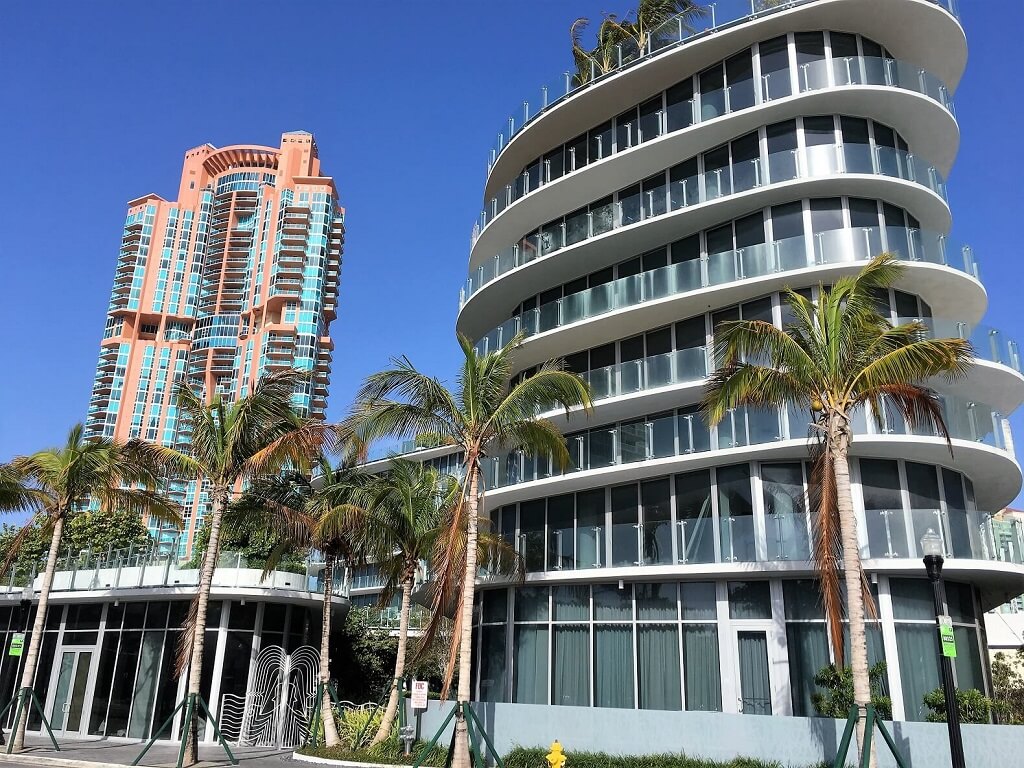 Fisher Island View
As you continue on your South Beach, Miami Beach walk, on your left in the distance is Fisher Island, which according to CNN Money has the zip code with the highest incomes in the country. You can take a ferry to Fisher Island or book a tour.
The marina road will take you back to 5th street on the northern coast and the end of this walk or you can continue walking east to where the walk began. And there you have it! The perfect South Beach sunrise and Miami Beach walk.
For those of us that do not own yachts or live in $40 million homes, here is a list of restaurants in the area that serve really good food at mid-range prices.
Puerto Sagua. This restaurant has been around since the 60s serving authentic and delicious Cuban food. The line to get in is a pain but worth it. Try to go at an off-time like 2 pm so the wait won't be so long. Maybe.
David's Café. Simple, quick and authentic Cuban food. Another draw here is the staff. Just really nice people.
Primo Pizza. Authentic New York pizza on South Beach. And they deliver!
Where to stay in Miami Beach.
Want to visit other parts of the South Florida peninsula? Check out Marco Island and its charms.
What's your favorite activity on South Beach, Miami Beach walk?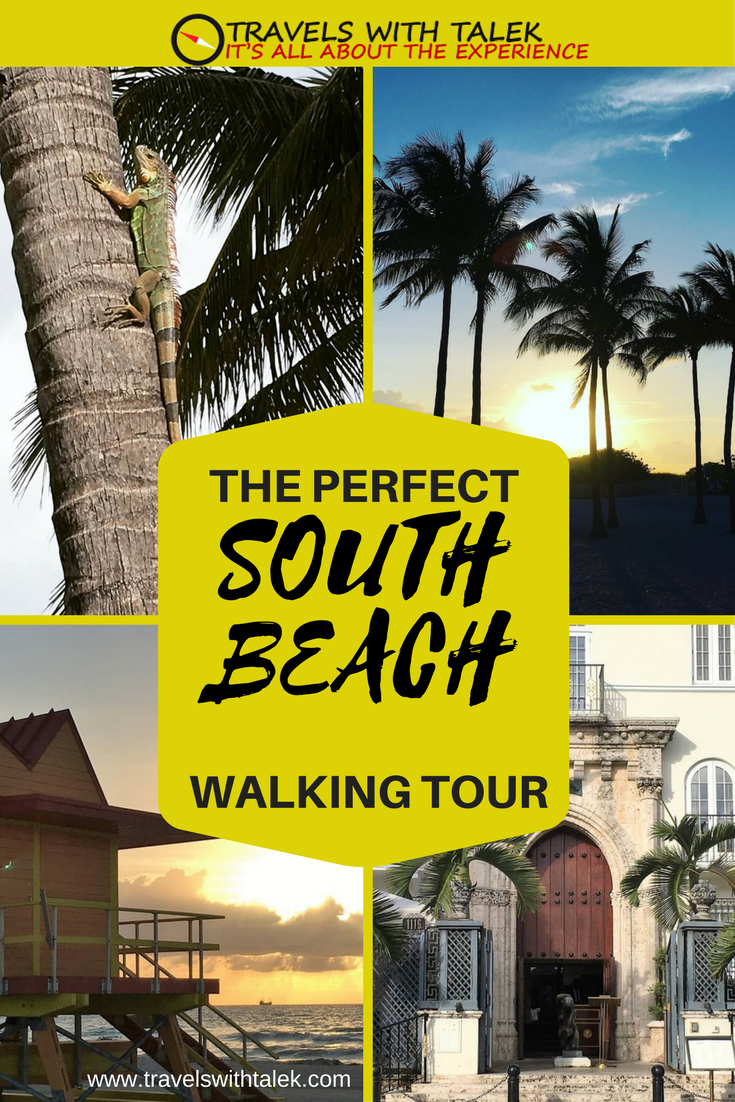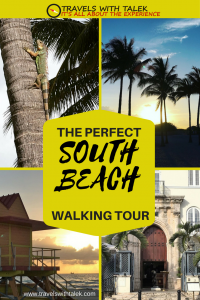 BTW, if you are getting ready for your trip, make sure to take advantage of these useful, money-saving links to book your trip:
I personally use, and can recommend, all the companies listed here and elsewhere on my blog. By booking through these sites, the small commission we earn – at no cost to you – helps us maintain this site so we can continue to offer our readers valuable travel tips and advice.