There are tons of fun and unique things to do in Miami in any season. Miami, the self-proclaimed Magic City, is indeed magical when you roam its botanical gardens, sparkling beaches and quirky neighborhoods.
Miami is unlike any other city in the U.S.  It may not be totally South American in feel, but it certainly is not American South.  One of the great multi-ethnic immigrant magnet cities of the U.S., Miami is many things to many people; a realistic shot at the American dream for some, particularly immigrants from Cuba, and other Latin American countries, an all-night party town for others.   
This dynamic city has undergone a massive transformation over the past decades. It went from a sleepy cultural wasteland resort town to an important international financial center brimming with museums, performing arts venues and a vibrant nightlife.  Similar to New York City, Miami's diverse population has contributed to an innovative multi-cultural foodie scene that is among the most notable in the country. 
So, if you're thinking of coming to Miami to just hang out on its pristine beaches by day and party by night, think again. That's just a small sample of the many things to do in Miami.  And after you've experiences the city and its unique neighborhoods, use Miami as a base from which to explore the wonderful national parks and cities near Miami. national-parks-and-cities-near-miami.
How to get around Miami
Miami is the classic car city. In fact, pedestrians are cautioned to be very careful walking around the city as drivers are not accustomed to people walking the streets.
Yes, there is an airport Metrorail and bus service connecting to Downtown. There is also a Metromover that traverses Downtown, Brickell, and the University of Miami at Coral Gables, but that's about it for public transportation. A car is really your best best for getting around Miami's interesting neighborhoods.
If Miami Beach is your final destination, you'll find it is a very walkable area. Uber and Lyft are cheaper than taxis and quite efficient options. Pedaling around with a Citibike is another option and a fun way to explore the beach area.
The best time to visit Miami
You will always have sunny days in Miami no matter when you go.
The summers are the off-season and hot. That's when you can score very competitive hotel deals. It is also the height of the hurricane season which officially runs from June 1st to November 30th.
You'll find ideal weather from November to April. The temperatures fluctuate between the low-70s to mid-80s with low humidity and tropical breezes. The hotel rates will be higher during this time but if perfect weather is important to you, it's worth it.
We asked frequent travelers what are their favorite things to do in Miami. It was difficult choice because there are so many Miami attractions to choose from. Nevertheless, difficult choice or not, here is a curated list of the coolest and most unique…
Things to do in Miami, Florida
Hang out at South Point Park
South Point Park is the southernmost point of South Beach, the last of the Miami beaches. The park is a little heaven of palm tree-lined walks fronting the Atlantic Ocean, a marina and Government Cut, the waterway used by the cruise ships to transfer from the dock at Miami harbor to the Atlantic Ocean. South Point is one of the highlights of the perfect South Beach walk.
This beautifully landscaped park offers exercise equipment, playgrounds, a dog park, a fishing pier and much more. On any given day you can see groups of people taking exercise and yoga classes, bike riding, dancing, having birthday parties for their dogs or enjoying a picnic by sunset as the massive cruise ships float by.
If you're hungry for something more upscale than a picnic, check out the Smith and Wollensky Steak House right in the park and have a drink or a meal by the water's edge. It is at this restaurant where you will find the fattest cats in Miami. They linger around the property waiting for patrons to slip them some tasty treats.
The Urbanica Meridian Hotel is a beautiful property on South Beach very close to South Point Park.
Talek blogs at Travels with Talek
Stroll the Fairchild Gardens
Miami is not all about its stunning beaches or Mexican cuisine. This magic city is considered one of the most romantic places in Florida. And what could be more romantic than walking through one of the world's vast collections of tropical plants including some rare plants such as vines, petticoat palm, flowering trees, and cycads. Whether you visit Miami with your friends or family, you must check out Fairchild Tropical Botanic Garden where you can relax and feel the serenity and tranquility of nature.
The best way to explore this 83-acre botanical garden is by hopping aboard the 45-minute narrated tram tour that shows the main highlights of this large garden. Located about 9 miles south of downtown Miami this garden is designed and constructed in such a manner that anyone can easily navigate.
Don't miss the butterfly show in the Wings of the Tropics exhibition where more than 40 species of butterflies create a colorful display that is like something out of a fairy tale.
The garden is open year-round from 9:30 a.m. until 4:30 p.m. (except for Christmas). The admission fee is $25 for adults and $12 for kids.
Make sure to bring lots of drinking water, and bug repellant while visiting this botanic garden.
You can stay in Hampton Inn Miami Dadeland. This Mediterranean-style hotel is just 10 minutes away from Fairchild Tropical Botanic Garden.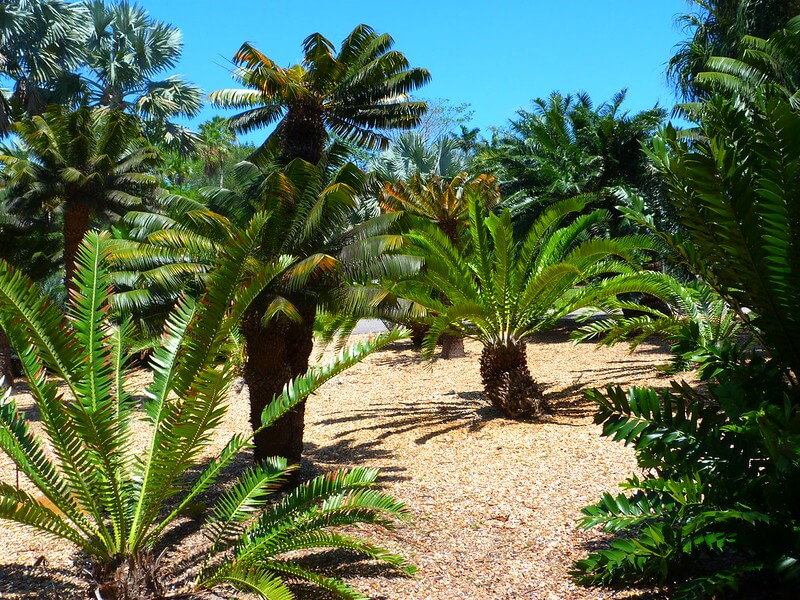 Trijit blogs at Budget Travel Buff
Splash in the Venetian Pool
Without doubt, one of the most unique things to do in Miami is to spend the day at the Venetian Pool. Not only is this swimming spot one of the most good-looking in the country, it's the only pool to be listed on the USA's National Register of Historic Places.
Originally built in 1924, the Venetian Pool was formed from the pit left when limestone was quarried to build the surrounding homes in the Coral Gables neighbourhood. Inspired by Mediterranean architecture it features palm trees, coral rock formations, waterfalls and cave-like grottos. There's also the signature humpback bridge with ornate metal railings.
During its heyday the Venetian Pool was the only place to be. Movie stars and celebrities would flock here for parties and Venetian-style gondolas did loops of the pool. Sometimes the pool – all 820,000 gallons of it – was drained to allow the Miami Symphony Orchestra to play inside it.
Although the Venetian today is not quite the A-list venue it once was it remains one of the city's most treasured spots. Plus, it's a great place to swim, particularly if you're visiting Miami with kids.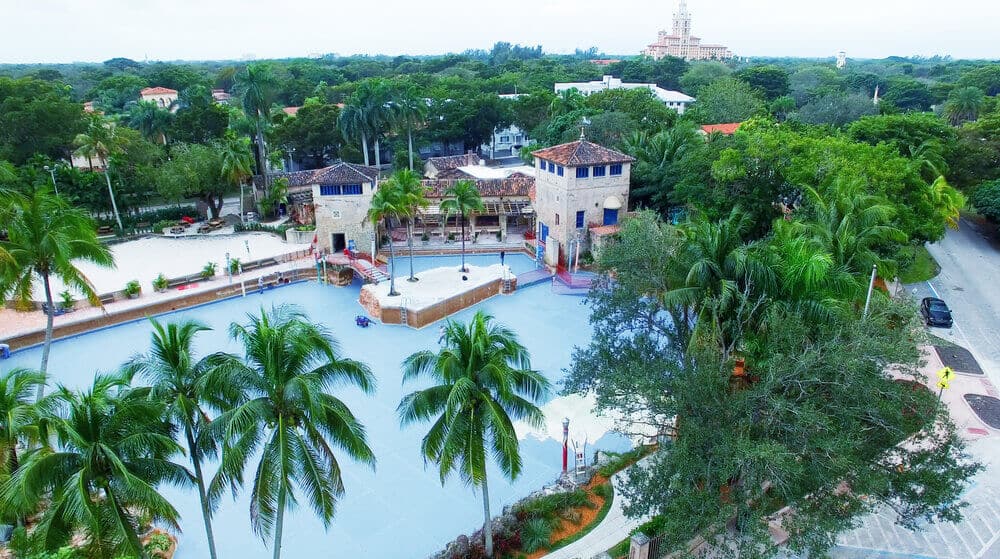 Katja blogs at Globetotting
Enjoy Miami Art Deco
The Miami Art Deco District was declared a U.S. historic district back in May of 1979. It is a pretty sight for the eyes with the brightly-colored buildings mainly from the 1920s and 1930s. However, you'll also find buildings from the Mediterranean Revival (the early 1920s) and Miami Modern (1940s). These buildings are located mostly within the South Beach neighborhood of Miami Beach, along Ocean Drive, Collins Avenue, Washington Avenue, and Lincoln Road. Miami has the most Art Deco buildings in the world!
Taking a walking tour is the best way to learn about the buildings and visit some of the most impressive interiors. The Miami Design Preservation League offers walking tours for $30.00, or $25.00 for seniors (65+), Veterans, and Students. Tours last an hour to an hour and a half.
Since you will be exploring the fun art deco buildings, why not stay in one? The Shepley Hotel was built in 1938 and the rooms balance contemporary design with Art Deco features. Plus, you're only a 4-minute walk from relaxation on Miami beach.
Try to admire the buildings in the daylight and after dark to witness the difference in the atmosphere of the area. The Miami Art Deco District is one of the most popular attractions in Miami. Visiting the area is a must!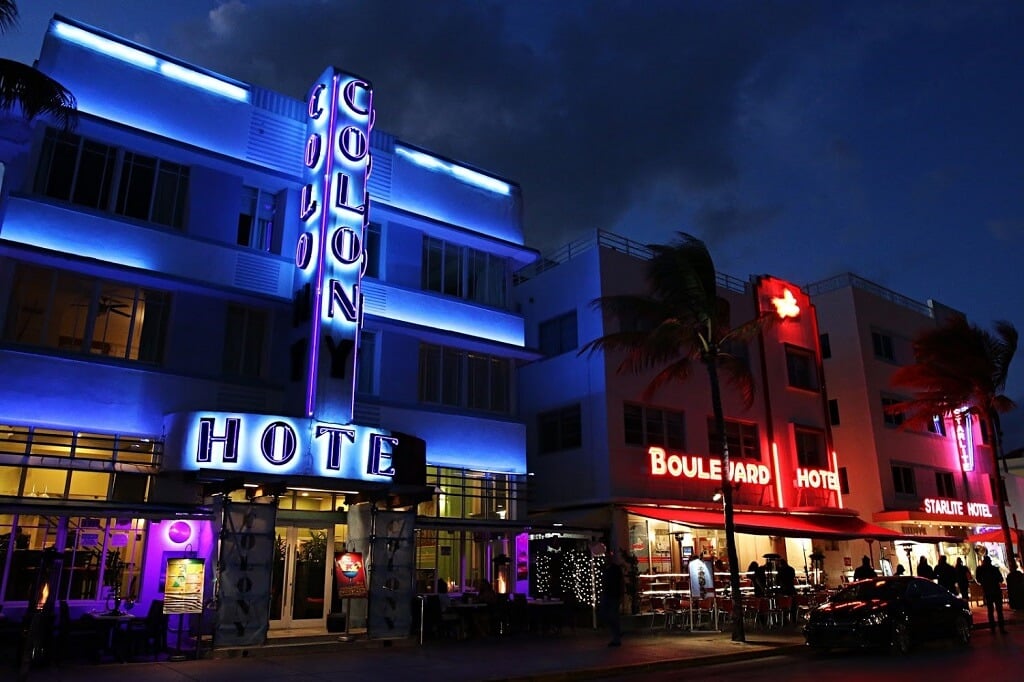 Debbie blogs at World Adventurists
Time travel the ancient Spanish Monastery
Did you know that the oldest European building in the Americas is in Miami? That is, the oldest building in North AND South America. I certainly was surprised to learn that and it is
one
of the
most
fun and unique things to do in Miami.
The
Ancient Spanish Monastery
in North Miami Beach is only 15 miles from downtown Miami and Ft Lauderdale Hollywood Airport, and 18 miles from Miami Airport.
Parking and admission are free, however donations are requested and suggested for the magnificent church upkeep. Note that a photo session fee and registration are required when a person poses for a picture on the property.
Because of the authentic Old World look and vibe, the building and gardens are extremely popular settings for television shows and movies and highly coveted backdrops for weddings, engagements, and events of all types. Should you ever be fortunate to attend a chapel service at the Spanish Monastery, look at the telescopic stained glass windows. Only three exist in the entire world and two of them are here!
Built between 1133 and 1141, the Spanish Monastery is indeed USA's oldest building BUT there is a catch. It was built in Spain, purchased by William Randolph Hearst (of Hearst Castle fame) in 1925, disassembled, shipped to USA, and rebuilt at the current site in 1953 (by others, after purchasing it from Hearst's estate).
The
AC Hotel
in Aventura is nearby and a nice place to stay.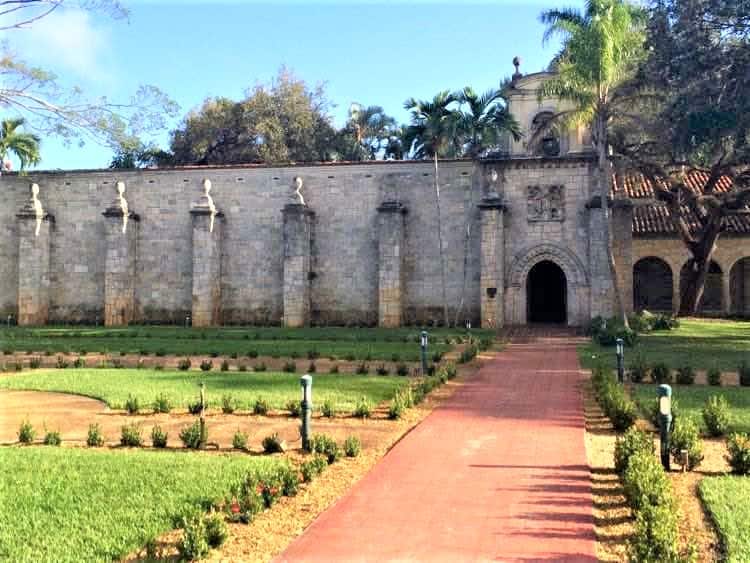 Charles blogs at McCool Travel
Indulge in the Miami Design District
One Miami neighborhood definitely worth exploring is the Design District. Right on the landside of the causeway, this contemporary area is brimming with artsy sights to see. This area is home to dozens of art galleries The Institute of Contemporary Art is the main attraction here where you can see so many unique exhibits. However, even without checking out the museum, you can still enjoy just walking around and seeing all the stunning architecture!

Another big appeal to the Miami Design District is the shopping. You can find all the luxury brands here from Gucci to Valentino. Even on a tight budget, it is still fun to window shop!
Food served in the design district is just as creative as the art as well. The Saint Roch Market is a food hall like no other with a variety of culinary delicacies. Other popular spots include Madlab Creamery, Swan and Bar Bevy and Yoso Sushi. Though new hotels are popping up alongside Airbnbs, The Confidante by the beach has a similar Design District vibe and is only 15 minutes away. A stay at a trendy hotel like The Confidante and a visit to the Design District are two essential ingredients to a glamorous Miami vacation!
Blogs at The Florida Travel Girl
Wander the Miami Beach Botanical Gardens
The Miami Beach Botanical garden in South Beach area is a little gem that is worth a visit if you are in the area. Tucked in an greenbelt area and next to the Holocaust museum the
Miami Beach Botanical Garden
is lush and filled with so many colorful tropical plants, flowers and huge trees packed into such a small space. There's a nice pond and water features, beautiful sculpture and outdoor art, contemplative gardens and small discovery zones and even a grand vista where you can see a huge panorama of the park. There are lovely little gardens within the entire space to include a Japanese garden, palm garden, edible garden, a native garden and a zone just for orchids.
Go to the visitors center to check out what's currently happening or visit the gift shop to support this lovely organization. You can easily fit in a nice visit to the garden from the South Beach jungle and also explore the Holocaust memorial next door for another unique experience in the Miami Beach area.
The
Shepley Hotel
in the Art Deco District is nearby and a great place to stay.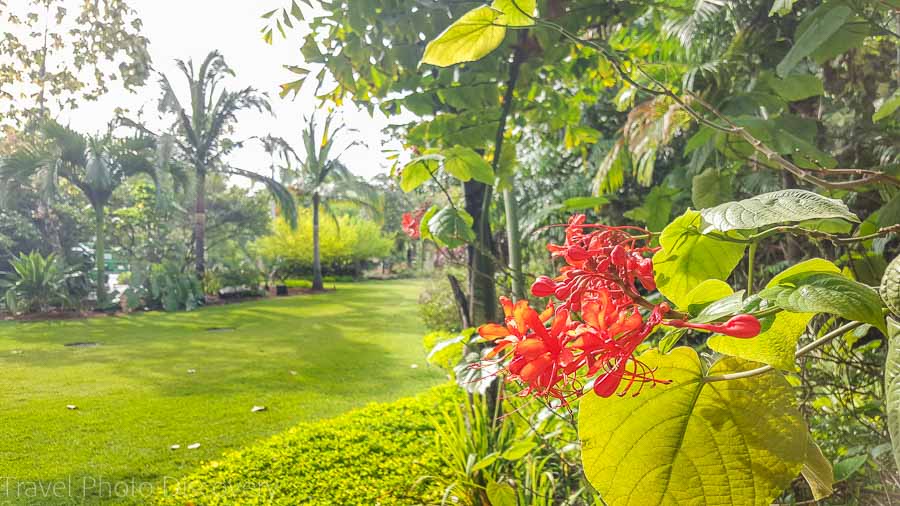 Noel blogs at Visit California and Beyond
Meander the Vizcaya Museum and Gardens
Vizcaya Museum and Gardens is easily one of the most Instagram-worthy spots in Miami and a must on every itinerary. Located in Miami's upscale Coconut Grove neighborhood, this striking Gilded Age estate offers visitors a taste of Europe here in the states. In particular, the lavish gardens and architecture take inspiration from the Italian Renaissance. In fact, many of the pieces found in the Main House and gardens were purchased from Italy. Vizcaya's formal gardens span an impressive ten acres and include everything from a Maze Garden, to a Theater Garden, to a Tea House, to the picture-perfect boat landing.
At present, Vizcaya Museum and Gardens is open from Thursday – Monday from 9:30 AM – 4:30 PM and online reservations are required. Although guests may visit the gardens until 5:30 PM, the last admission is at 4:30 PM. Currently, while an area of the Main House remains closed, adult admission is now offered at a discounted rate of $18. Additionally, admission for children ages 6-12 is $8, while children under five are always free. Parking is available in the main parking lot as well as in the service area located on the south side of the Main House.
After a fun-filled day trip to Vizcaya, visitors can relax and unwind at the beautiful Loews Miami Beach Hotel. This popular oceanfront property is conveniently located in the popular Art Deco district.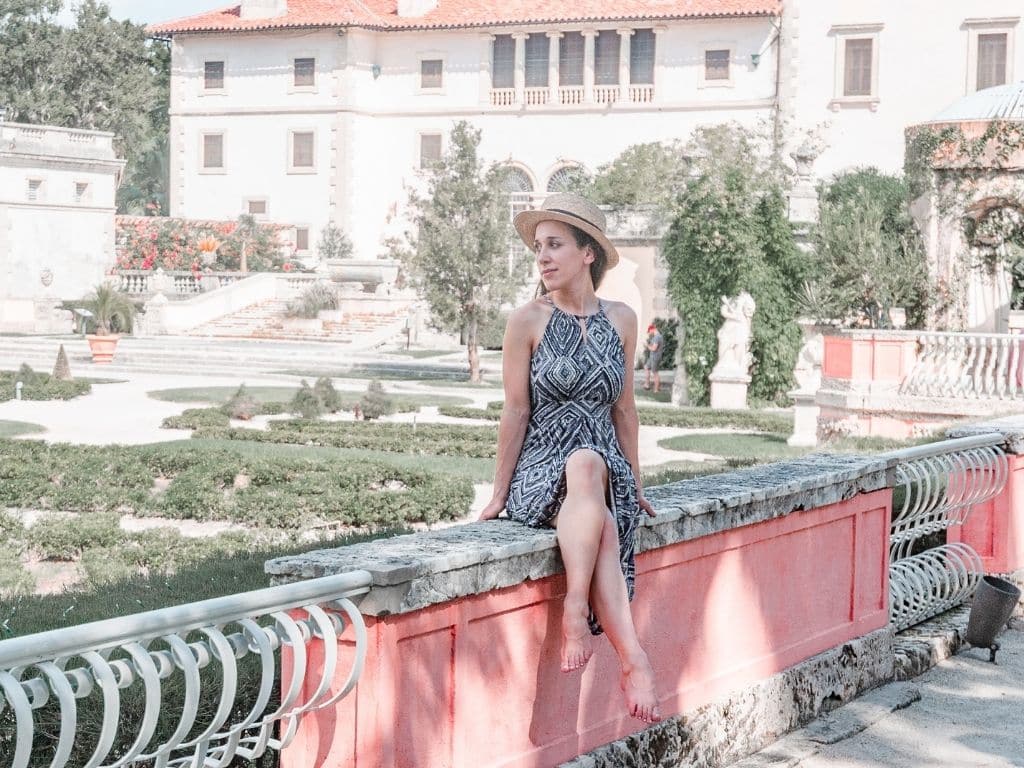 Elena blogs at The Carry-On Chronicles
Absorb Cuban culture in Little Havana
Little Havana is the Cuban neighbourhood of Miami and an absolute must-see while you're visiting the city. Located just a quick bus ride or drive from the city centre this is the perfect place to come for dinner or in the evening for some drinks.
Little Havana is known for its Latin American influence with a fantastic selection of restaurants, bars, shops and much more. The famous Calle Ocho, the heart of Little Havana is home to impressive street art and there always seems to be live music playing somewhere. Come here for an afternoon walk or to shop authentic Cuban products and have incredible food.
You'll love the laid back atmosphere and Little Havana almost feels like its own little city and very different from the rest of Miami. This area is very multicultural with lots of events going on so definitely check the dates when you will be in the area. The last Friday of every month marks the cultural Fridays with lots of art exhibitions and music.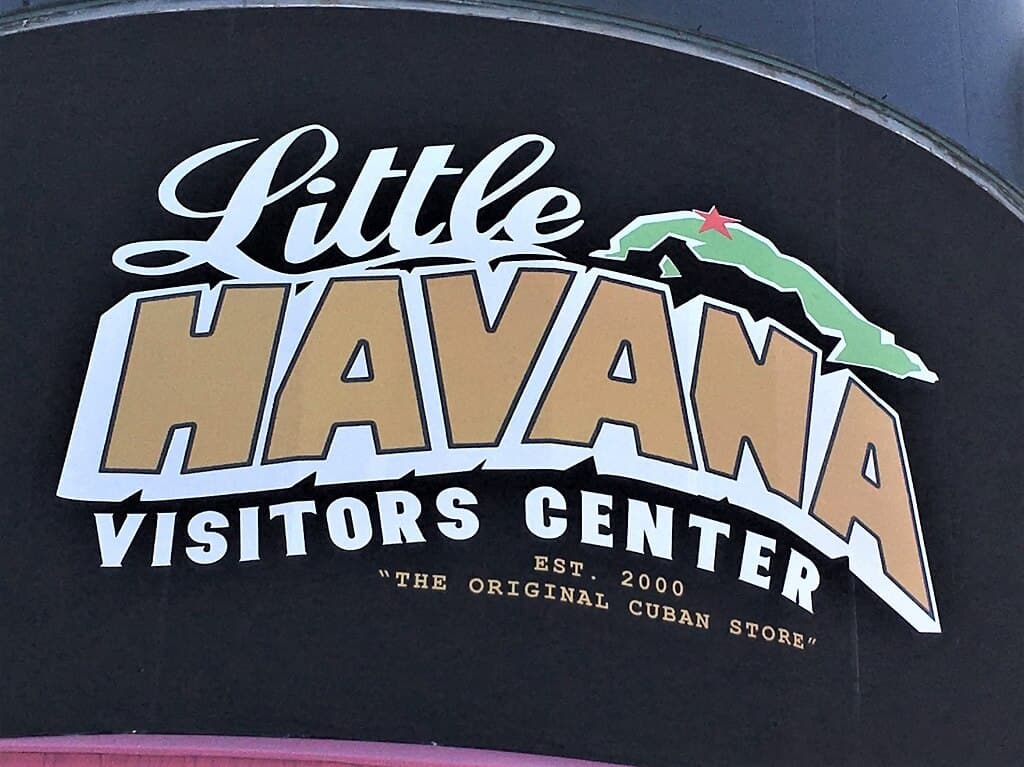 Victoria blogs at Guide Your Travel
Gape at the street art in Wynwood Walls
The Wynwood Walls are an open-air art complex in Miami that have managed to transform the area into a vibrant and eclectic neighbourhood. A walk through the Wynwood Walls and surrounding streets will delight visitors with colourful murals and street art around every corner. Created in late 2003, this is undoubtedly one of the most Instagrammable places in Miami and it is a great quirky alternative to the glitzy beach life offered over at South Beach.
The neighbourhood itself is completely free to stroll around but, of course, is best visited in the daylight hours where the street art is fully visible. The main Wynwood Walls museum opens between Sunday and Thursday 11am – 7pm and on Fridays and Saturdays closing time is extended to 9pm.
At the time of writing (early 2021), the main Wynwood Walls are still open, but are accessible via ticketed entry only in an attempt to keep numbers manageable. Tickets are $10 each. There's usually plenty of street parking around the neighbourhood.
For accommodation near the Wynwood Walls, it is hard to beat the Hampton Inn and Suites. From here, it's a short 15 minute drive to the centre of Wynwood.
Love street art? Check out: The Best Street Art from Around the World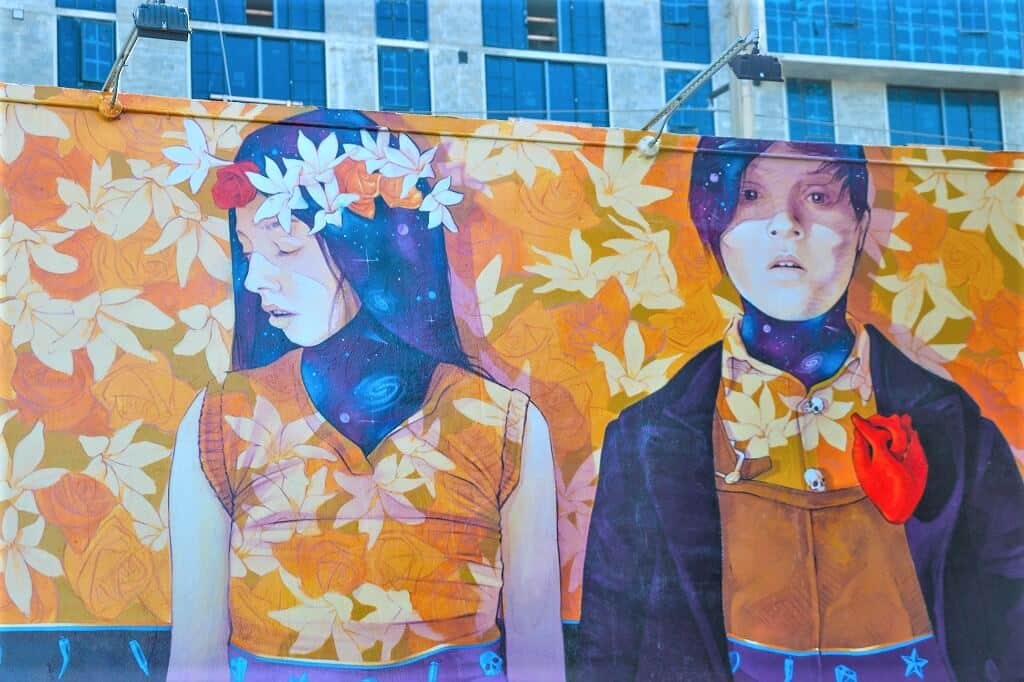 Emma Jane blogs at Emma Jane Explores
Go kayaking with manatees
Miami is a great city which offers much more than people realize. For example, you can go kayaking with manatees on Virginia Key, a small island just off of Miami. If you don't have your own, we recommend renting kayaks from Virginia Key Outdoor Center. Kayak rentals start at $25.
The manatees love to hang out in the lagoon and eat sea grass. As you kayak you'll see their large gray bodies float to the top of the water to get some air, and then they'll swim back down. They make a quiet "pff" sound as they take a breath. It's really adorable.
Always remember to respect the manatees' space, though. Try not to disturb them by making too much noise or moving too quickly. Do not try to touch them and never get between a mom and her baby. Most of the time we just floated and drifted in our kayaks.
After your time with the manatees, we recommend heading over to the Residence Inn Miami Beach Surfside. This beautiful hotel has modern amenities and is just steps from the beach.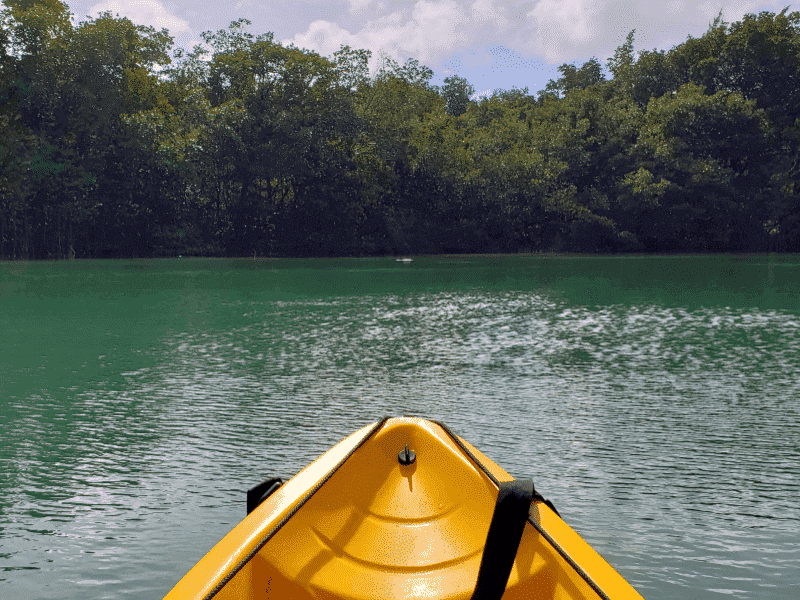 Vicky blogs at Buddy The Traveling Monkey
Visit the Frost Museum of Science
The Phillip and Patricia Frost Museum of Science is one of the most awesome and unique things to do in Miami if you are a science fan.
The museum is located right on Biscayne Bay and the tickets cost $29.95 per adult. It is open from 10 am to 7 pm every day and I would say the visit is absolutely worth it!
The two highlights of the museum are for sure its state-of-the-art aquarium and the planetarium. The 500,000-gallon Gulf Stream Aquarium has three levels, each representing the ocean's different depths, and is home to beautiful creatures like stingrays, sharks, and South Florida marine life in general.
The Frost Planetarium on the other hand has an 8K visual system and showcases amazing films about the galaxy and the ocean. The 250-seat auditorium is tilted at an angle to allow for a 360-degree experience.
If you visit The Phillip and Patricia Frost Museum of Science, a great place to stay nearby is the
Miami Marriot Biscayne Bay Hotel
, located in the same area as the museum.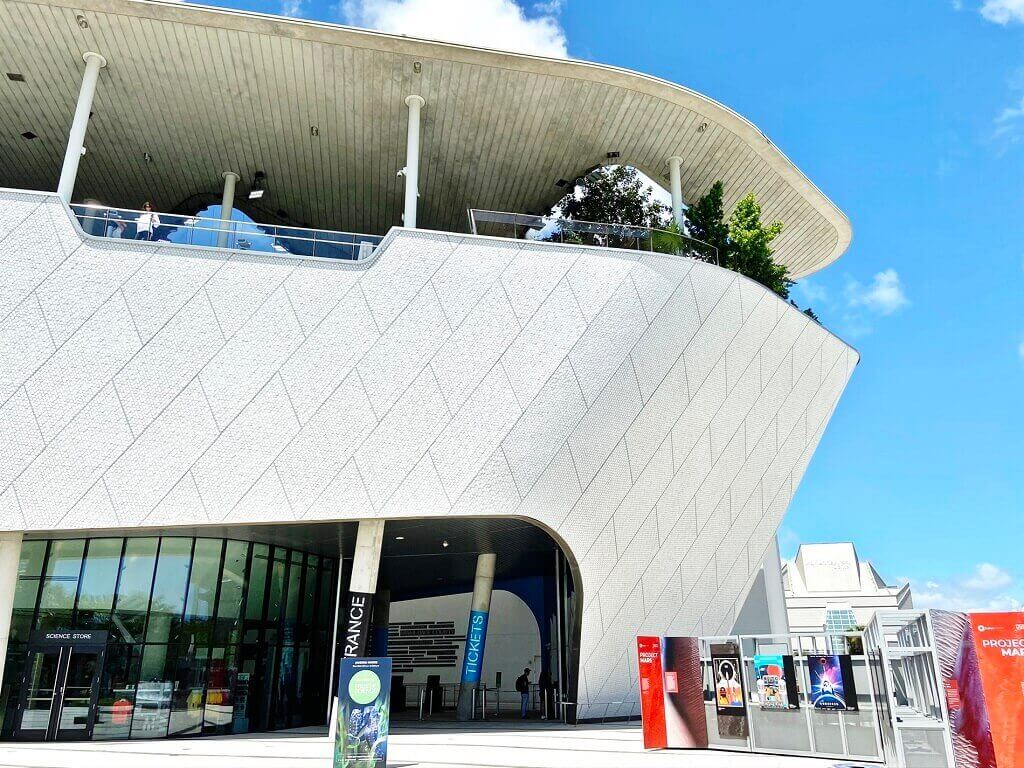 Camila blogs at Travel Cami
Get to know Miami before you visit with these handy reference books.
Did you picture Miami as just beach and nightlife? What are your thoughts on the many things to do in Miami?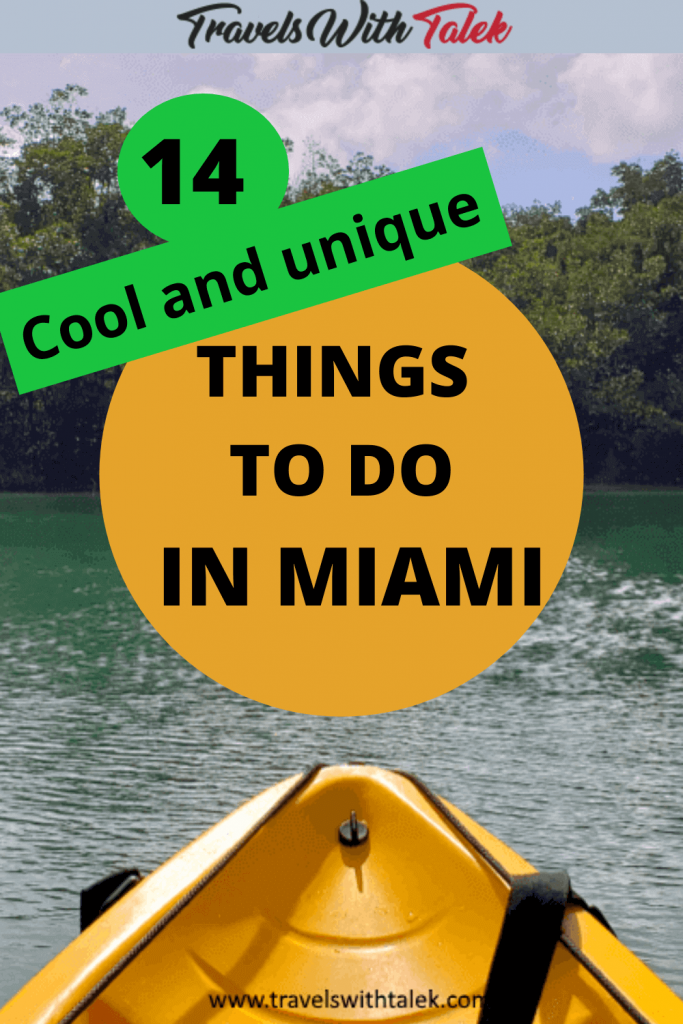 BTW, if you are getting ready for your trip, make sure to take advantage of these useful, money-saving links to book your trip:
I personally use, and can recommend, all the companies listed here and elsewhere on my blog. By booking through these sites, the small commission we earn – at no cost to you – helps us maintain this site so we can continue to offer our readers valuable travel tips and advice.