If you can't make it to Europe just now, travel around Europe through books. The best books about Europe are the ones that will transport you there no matter where you are. Solve crimes in a dystopian future in London, explore small picturesque villages in the Tuscan hills, visit a German bathhouse with Mark Twain or delve into the Spanish Civil War in Andalusia, Spain.
These can be fiction books about travel, travel books or any type of literature or travel guide as long as it ignites the imagination and inspires European travel wanderlust.
Here is a list of great books set in Europe.  These books are for those who love the art of literature as well as those who want to just travel around Europe in their imagination.
Anyone who enjoys being transported to Europe through the magic of the written word will appreciate visiting these unique European cities.
If you want to listen to these books rather than read them, I recommend Audible.com.  For a limited time – actually until December 31, 2020- they are offering a free membership AND 2 free eBooks of your choice. I love being able to listen to books when I can't read them like when driving or exercising.  Use this link and tell me if you agree.  You can always travel around Europe whether you're there are not.
Travel around Europe with your literary imagination
The Bone Season – London, England
I read The Bone Season by Samantha Shannon whilst visiting London for the weekend. I've always been drawn to fantasy, particularly dystopian fiction, so it was really unique and incredible to be able to immerse myself in the environment whilst reading about fantastical ideas.
The Bone Season is set in London in 2059, following the story of a clairvoyant called Paige. The areas of London have been sectioned off into areas to keep the population in line and where they are "supposed" to be. There is also a clairvoyant syndicate, an underworld full of soothsayers and mediums among other extraordinary individuals. Paige is part of the Seven Seals, a criminal gang located in Seven Dials, an area in Covent Garden.
On my trip to London, in the present day, I sat at the Seven Dials pillar with The Bone Season in hand and imagined the world around me was what I was reading in this incredible book. I was also surprised by how much information I was able to absorb from it and found it remarkably easy to navigate my way around present-day London by following the footsteps of Paige. Due to her subversive position in society, it also gave me the opportunity to discover some areas in London I wouldn't have ever thought to see through her eyes and being greatly surprised by the beauty of it all.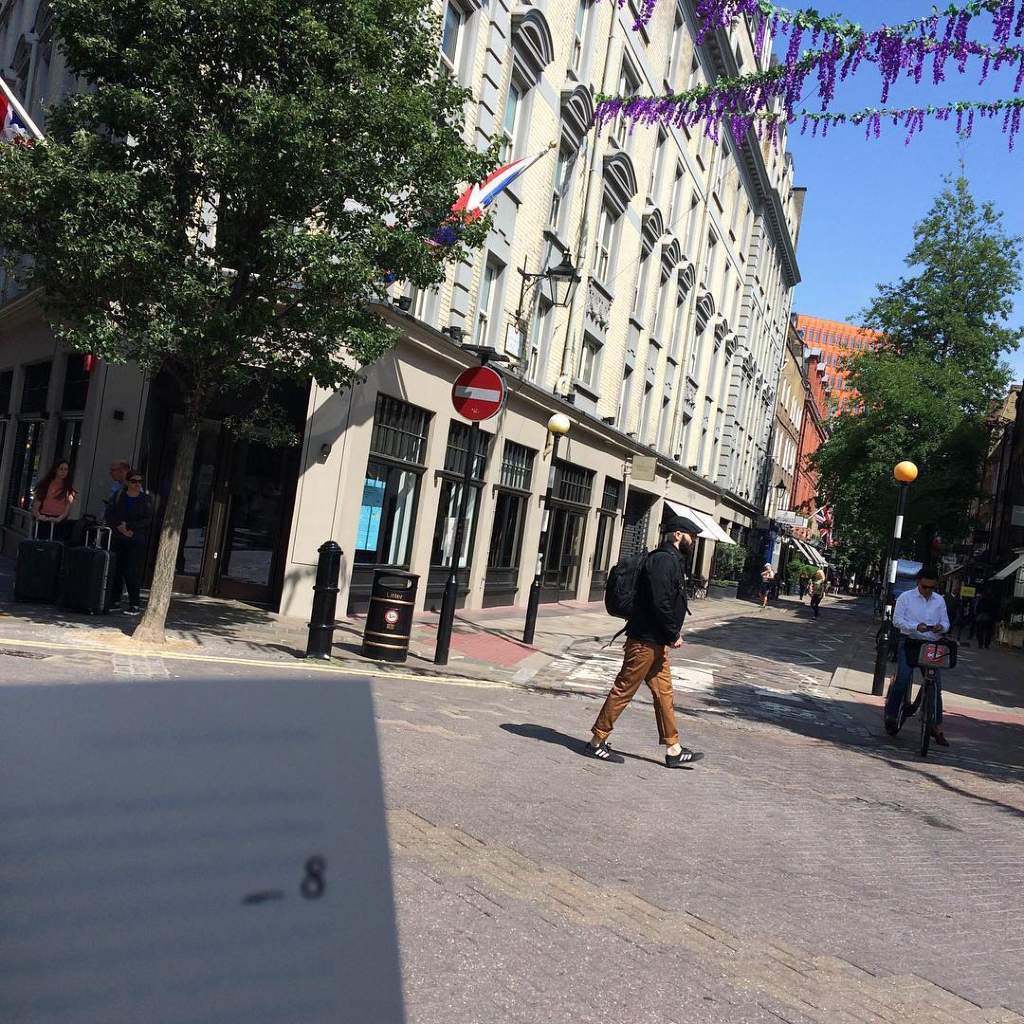 Amy Smith blogs at The Travel Fairies Blog.
---
And if you like London, be sure to check out South Bank.
Under the Tuscan Sun – Tuscany, Italy
Generally, I get quite inspired by book locations, but the best one for me was being in Cortona, Italy, with my copy of Under The Tuscan Sun by Frances Mayes. I'm also a huge fan of the movie.
Like Frances, I almost bought a rundown farmhouse in Italy to renovate, so I could really relate to the story.
Sitting in the main piazza, I could imagine the new experiences she had, the people she met, and the market where she shopped. I could see her cooking in her kitchen for the Polish workers who were doing her renovations. And I could also understand why she fell in love with Cortona. The village and countryside are simply stunning.
There's one part in the movie, in particular, where lavishly-eccentric Katherine, who sometimes poses nude while having her portrait done, is having lunch with several nuns. She's dressed all prim and proper, perfect for church. It was there, under the arches where they were all having lunch.
For an idelic adventure in Italy, check out this southern Italy road trip from Naples to Sicily.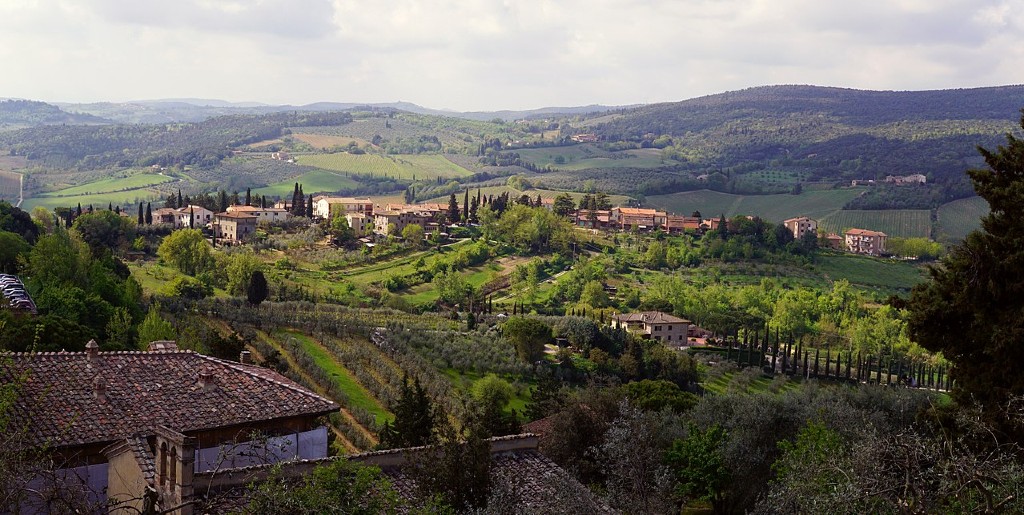 Maureen blogs at Life on the Mediterranean.
---
A Tramp Abroad – Baden-Baden, Germany
Mark Twain's travel book, A Tramp Abroad, will completely color your impression of the elegant German spa town of Baden-Baden, knocking it off its glamorous pedestal in a hilarious yet heart-warming way. The amazing thing is that while he doesn't like the town, or at least the snobbish element of the European aristocrats who gathered here, he somehow makes you love it anyway.
Perhaps that's because of the way he writes about the curative effects of the hot springs and the town's steaming mineral baths, which is still the reason many people visit today. In a wonderful merging of history and present, you can go to the same bathhouse, Friedrichsbad, where Twain went to treat his rheumatism.
Today we see this lovely neo-Renaissance bathhouse as a step into the past, but in Twain's time, it was only a couple of years old. "The new Friedrichsbad," he says, "is a very large and beautiful building, and in it one may have any sort of bath that has ever been invented." He also said, and you'll probably agree, that "you soon find yourself adoring it."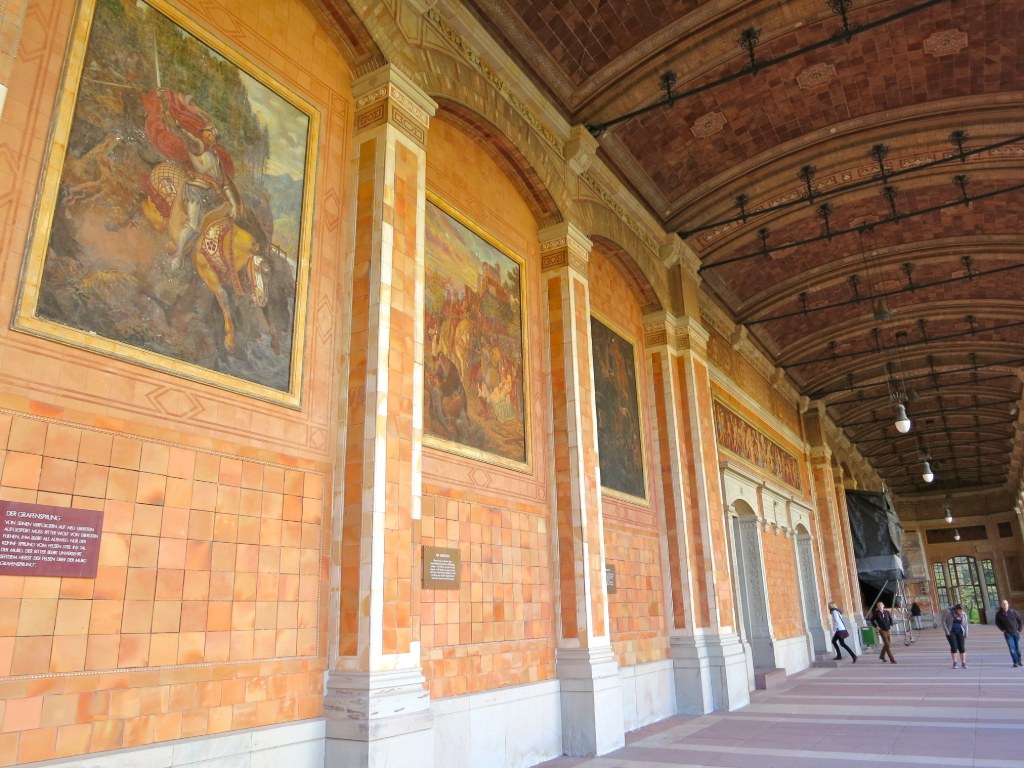 Carol Perehudoff blogs at Wandering Carol.
---
The Return – Granada, Spain
If you're taking a road trip through Andalusia or only visiting Granada, The Return by Victoria Hislop is the book for you. It narrates the story of a young British woman who goes on a weekend getaway to Granada and discovers the complicated history of the city during the Spanish Civil War. Reading this book while in Granada will make your visit a lot more meaningful. Learning about its history while walking through its streets is an experience like no other, and you'll surely feel a deep connection to this incredible city.
Apart from talking about Granada's (and Spain's) painful past, the author also writes about the Andalusian atmosphere, so it's a perfect read for your time in Granada. She just knows how to incorporate details about the local Flamenco culture, the food, the city itself, and the overall Andalusian vibe. She entices you with her descriptions of the city's streets, squares, and typical local cafes and tapas bars. Those descriptions are what makes this one of the best books to read while traveling in Europe.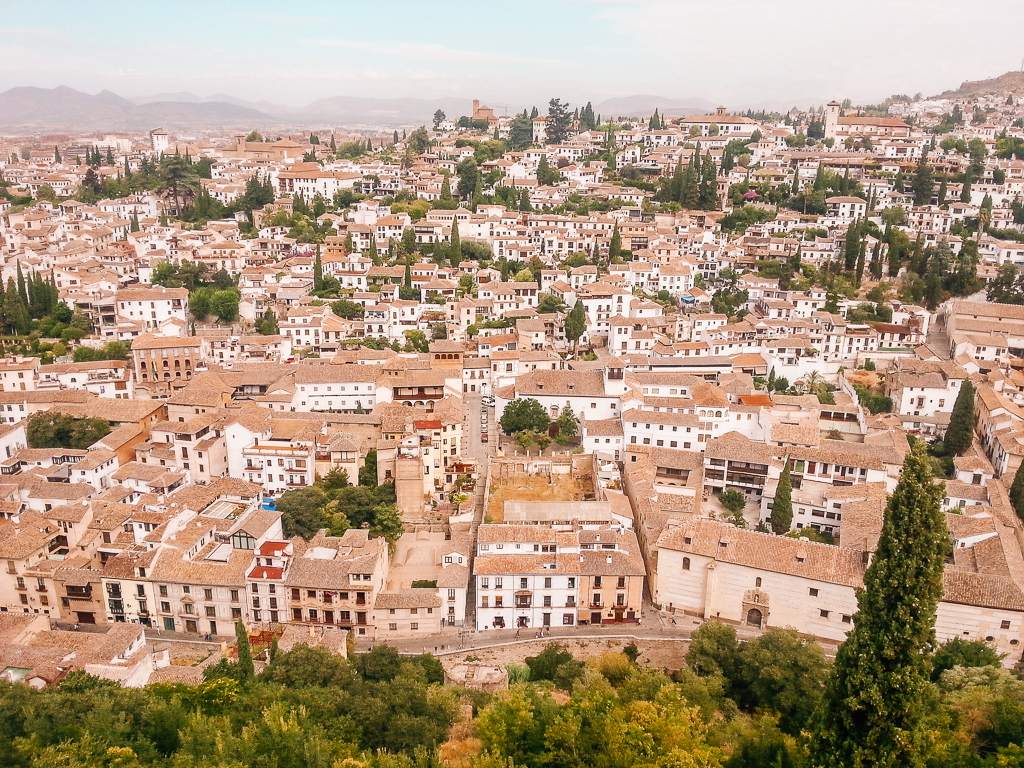 Or Amir blogs at My Path in the World.
---
The Agony and the Ecstasy – Florence, Italy
If there is one book I recommend to fellow travelers to read before they visit Florence, Italy it is The Agony and the Ecstasy by Irving Stone. The book is a biographical novel about arguably the greatest sculptor and artist that has ever lived – Michelangelo Buonarroti.
Not only does the book detail the life of Michelangelo but also gives readers an insight into life in Florence during the Renaissance and of the powerful Medici family who ruled over it. I found I had a greater depth of knowledge and understanding of the art of Michelangelo when I visit the Uffizi and the Academia. Seeing Michelangelo's David (which can only be described as the work of a genius and actually left me awestruck) after reading about its creation and even about the marble itself just made the trip more special.
As Michelangelo's work can be found throughout Italy it also gives readers an insight into the life of the man behind some of the most famous art in the world such as the Sistine Chapel in the Vatican City.
Read this book before you visit Florence and make sure to add a visit to the Basilica of Santa Croce into your Florence itinerary. After his death in 1564 at the age of 88 this is the final resting place of the genius that was Michelangelo.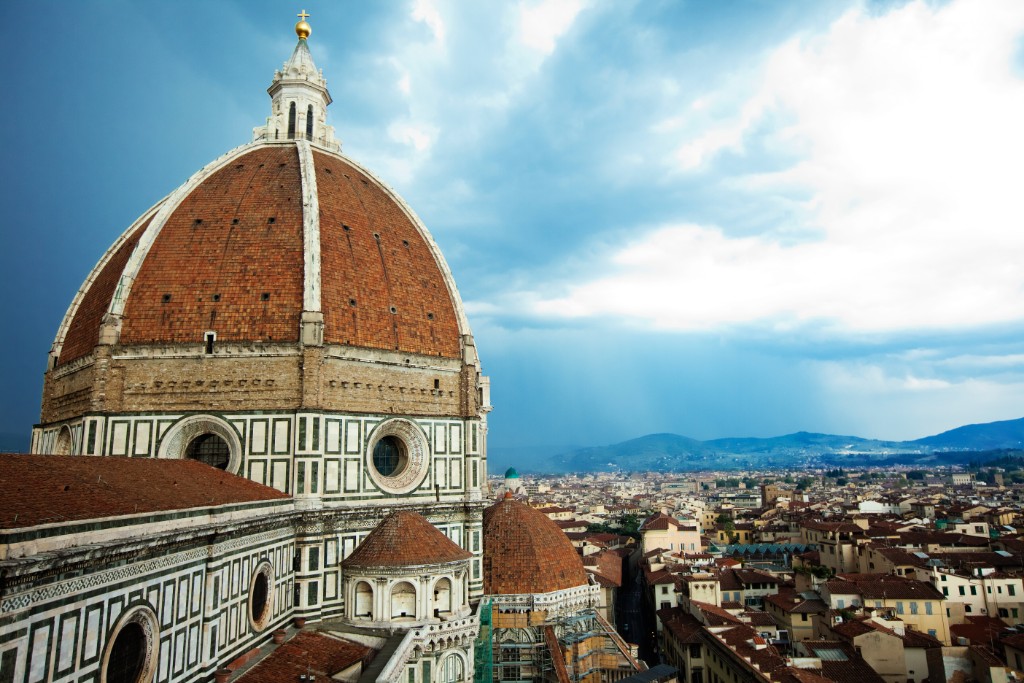 Tracy blogs at Tracy's Travels in Time.
---
The Tattooist of Auschwitz – Auschwitz, Poland
The Tattooist of Auschwitz is a beautiful yet horrifying story (based on true events) of the life of Lale, a Slovakian Jewish man who spent 2.5 years as a prisoner at Auschwitz Concentration Camp. An everyday man who used his privileged position as the tattooist (having the horrifying duty of imprinting numbers on other prisoners) to smuggle food, medicine and other essentials to other prisoners.
I actually read the book twice, once before my visit, and then felt compelled to read it again after my visit.
The book brings to life the extent of the suffering that occurred within the camps and provides insights into the small acts of resistance that people attempted in order to improve their lives while at Auschwitz.
It's so easy to get caught up in the horrifying weight of millions of people being killed, that sometimes you forget the individual faces, lives, and stories. For me, this book really helped me see the people, not just the events, during my visit to Auschwitz.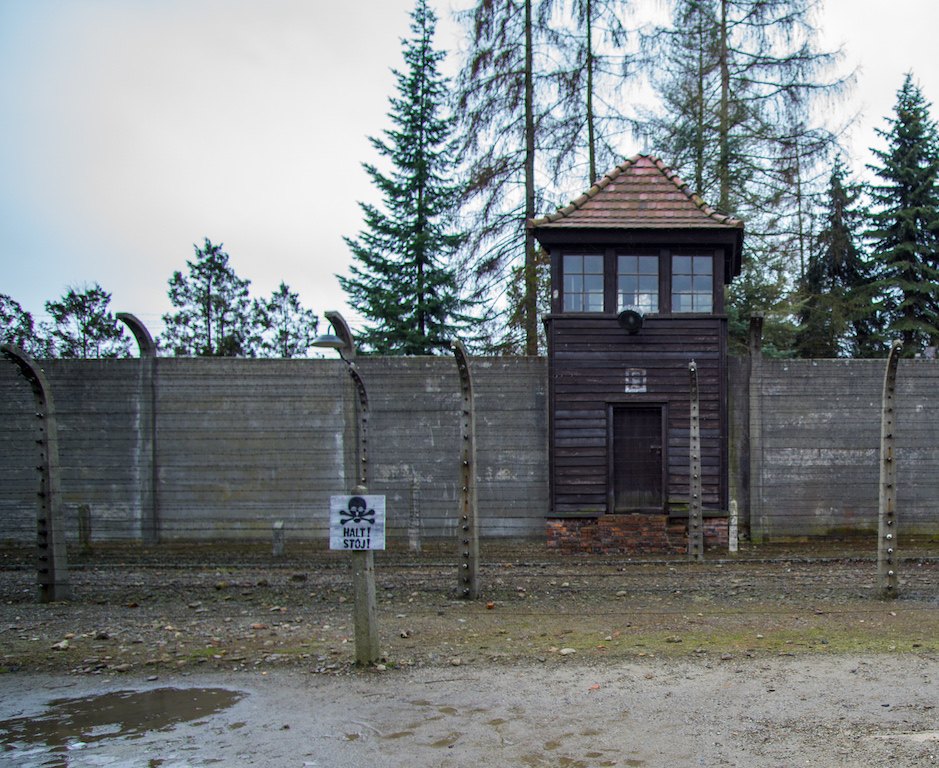 Ashlea Fairbairn blogs at Dashing Around the World.
---
A Moveable Feast  – Paris, France
Ernest Hemingway's novel A Moveable Feast is one of my favorite readings. I love how he describes the Paris of the Roaring Twenties and all his adventures with his wife Haley in the City of Lights. In Paris, Hemingway also met interesting people like Gertrude Stein, Picasso, and F. Scott Fitzgerald, and it is also interesting how he describes them in his book.
Hemingway's life in Paris was concentrated around the Left Bank of Paris, more precisely around the neighborhoods of Montparnasse, Saint Germain-des-Près, and the Quartier Latin. Most of the cafes and places he used to frequent alone for working or with his friends are relatively close so it is possible to follow Hemingway's steps in Paris in just one full afternoon. The good news is that some of them have not changed that much so visitors can still get a sense of that Moveable Feast.
My favorite places related to Hemingway in Paris are Café de Flore, Place Contrescarpe, Closerie des Lilas and La Rotonde but of course, there are many more!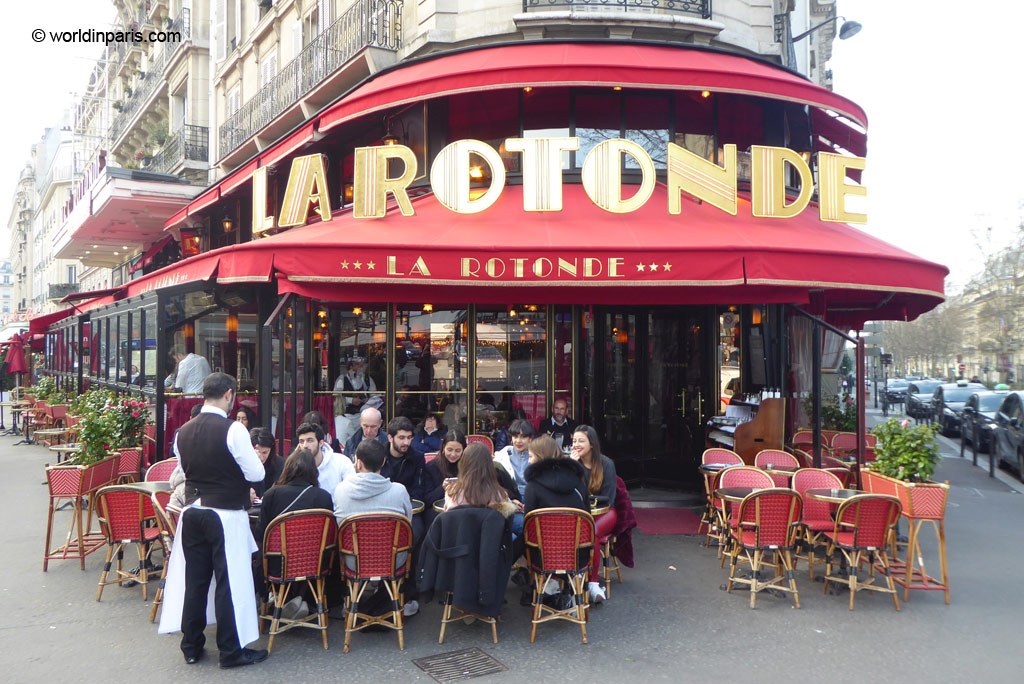 Elisa blogs at World in Paris.
---
The Lake District – United Kingdom
Beatrix Potter is best known for her beautifully illustrated children's books that were inspired by her time spent in the Lake District. The local wildlife, which included rabbits, hedgehogs, toads and mice formed the main characters of her stories.
The tales are set amongst the rural countryside that she was so fond of, and she spent the money earned from the sales of books on purchasing local farms. She restored the farms, and in later life, she enjoyed breeding and raising Herdwick sheep.
Upon her death, she left her 14 farms and 4000 acres of land to the National Trust, and today thousands of visitors can enjoy the vast green pastures known as the Lake District National Park. (You can purchase a copy of the National Trust's guidebook here.)
You can follow her footsteps around the lake district. A good starting point is the visitor's centre at Brockhole. From here you can take the Beatrix Potter trail around the stunning lake of Brockhole and learn more about the wildlife that inspired her.
In Windermere, the World of Beatrix Potter is a star attraction that brings her characters to life. The Hawkshead gallery has a permanent display of her sketchbooks, and her home at Hill Top Farm is open to visitors in summer.
She was a formidable lady who preserved so much of the English Countryside it's no wonder her books are still so popular today.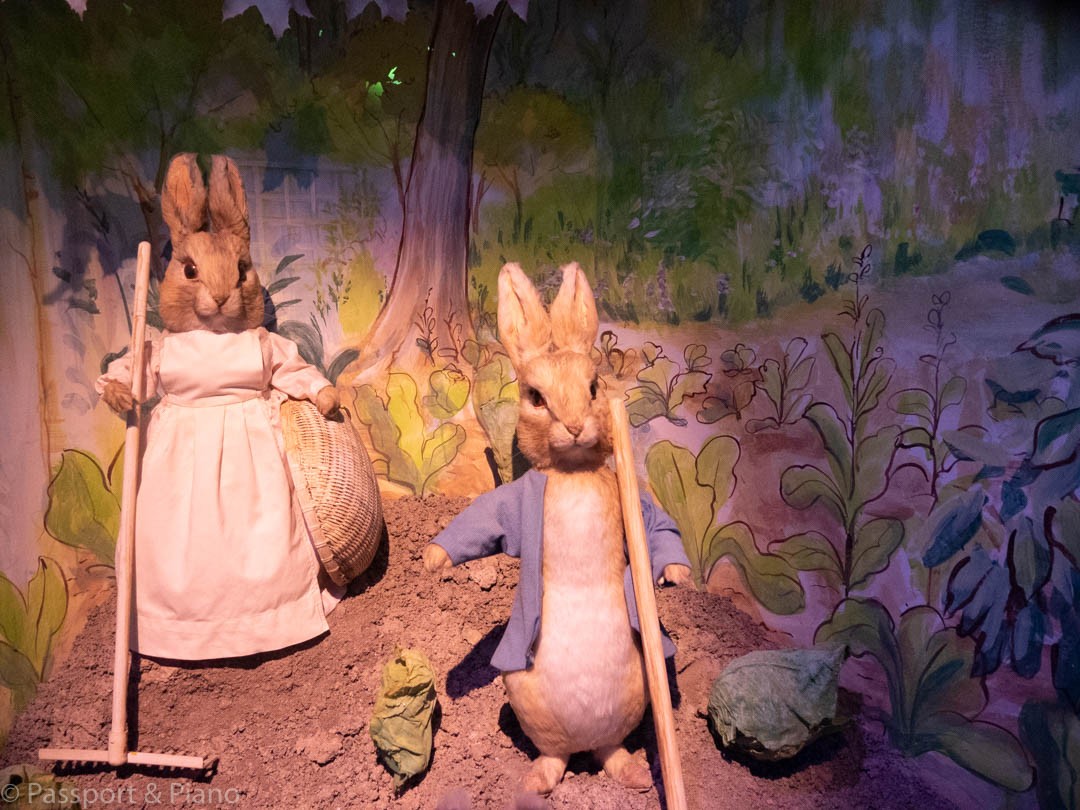 Fiona Berry blogs at Passport and Piano.
---
A Sentimental Education – Paris, France
Flaubert is best known for his novel Madame Bovary, but A Sentimental Education is well worth a read for its depiction of 19th century Paris. The story centers around Frédéric, a young man with overly romantic ideals and his head in the clouds. Frédéric's grand illusions of Paris are akin to those of most first-time visitors to Paris today; they arrive wide-eyed, awed, enamored. It's still one of the most idealized and romanticized cities in the world. And reading this book is a great way to travel around Europe through literature until you can visit in person.
Many of today's iconic Parisian landmarks are the same as they were then: Notre Dame, Île de la Cité, Arc de Triomphe, and more. Frédéric looks at Paris through rose-tinted glasses, making it a wonderful and fascinating book to read as you walk through the same iconic hot spots. He falls hard for the beauty of Paris, and perhaps you will too, or perhaps Flaubert's ironic remarks along the way will make you view the city and society in a whole new way.
"An hour later on the boulevards, the gaiety of Paris by night made his journey all at once recede into an already far-distant past."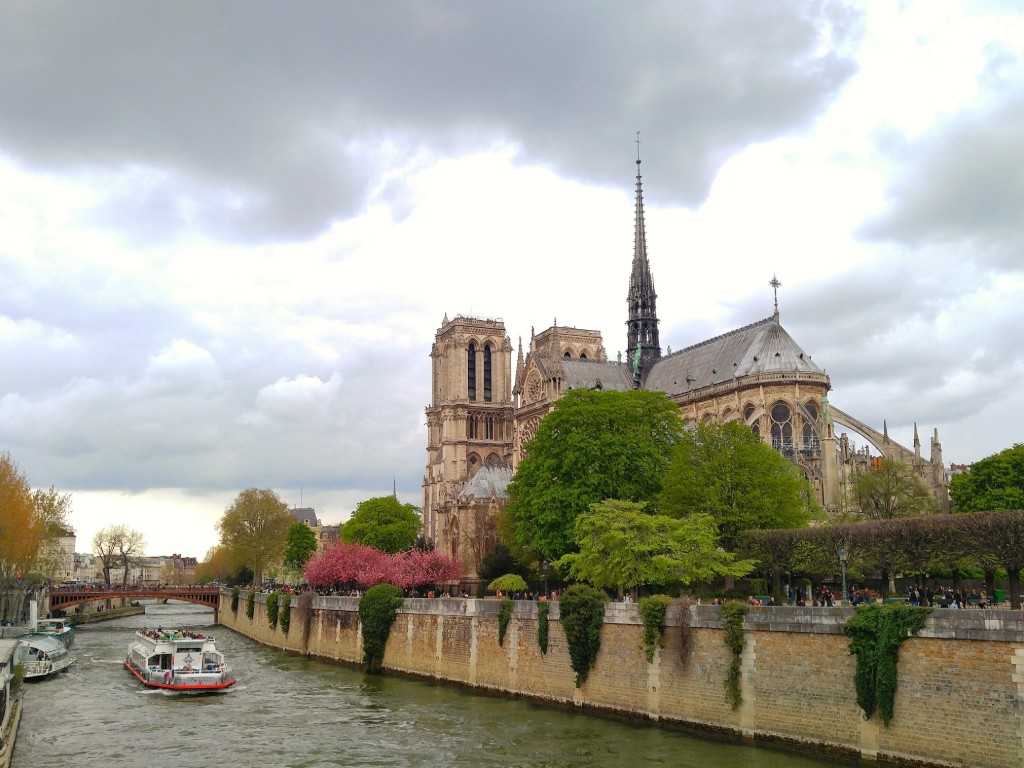 Laura Hartley blogs at What's Hot Blog.
*****
For even more books to help you travel around Europe, see this more comprehensive collection of books that take place in Europe.
What have we missed? What are YOUR choices for the best books to travel around Europe through books? We'd like to know so we can include them in this list.
If you love books and travel, be sure to check out this post: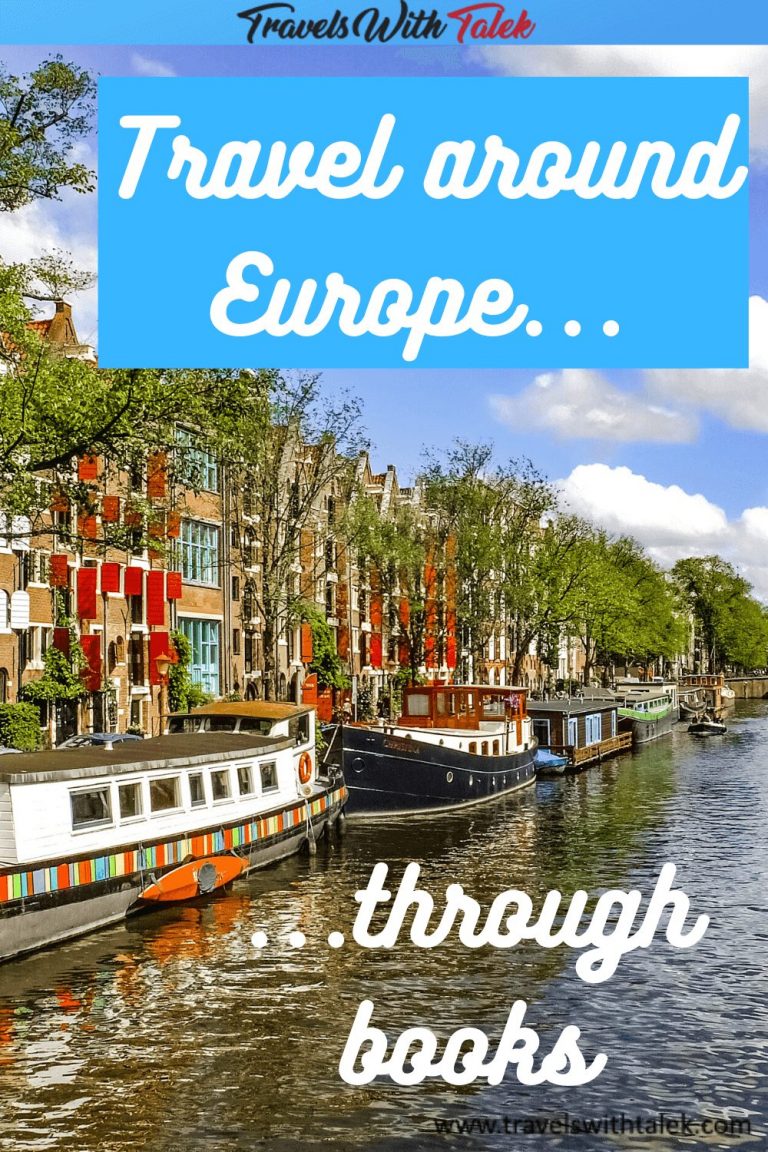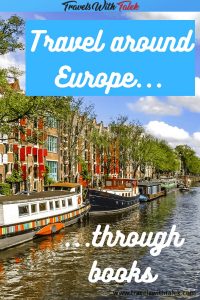 BTW, if you are getting ready for your trip, make sure to take advantage of these useful, money-saving links to book your trip:
I personally use, and can recommend, all the companies listed here and elsewhere on my blog. By booking through these sites, the small commission we earn – at no cost to you – helps us maintain this site so we can continue to offer our readers valuable travel tips and advice.