Updated January 7, 2020
In Naples National Archaeological Museum they told us the erotic art pieces in the "secret room" were amazing. They were so erotic, in fact, that they were banned from view during many periods throughout their long history. As late as the last century the collection was only accessible to "men of mature age and respectable morals" who, of course, were willing to pay. This hide and seek went on until the 1960s at which point the exhibit was again closed only to be officially reopened in 2000. Even today children cannot enter without an accompanying adult.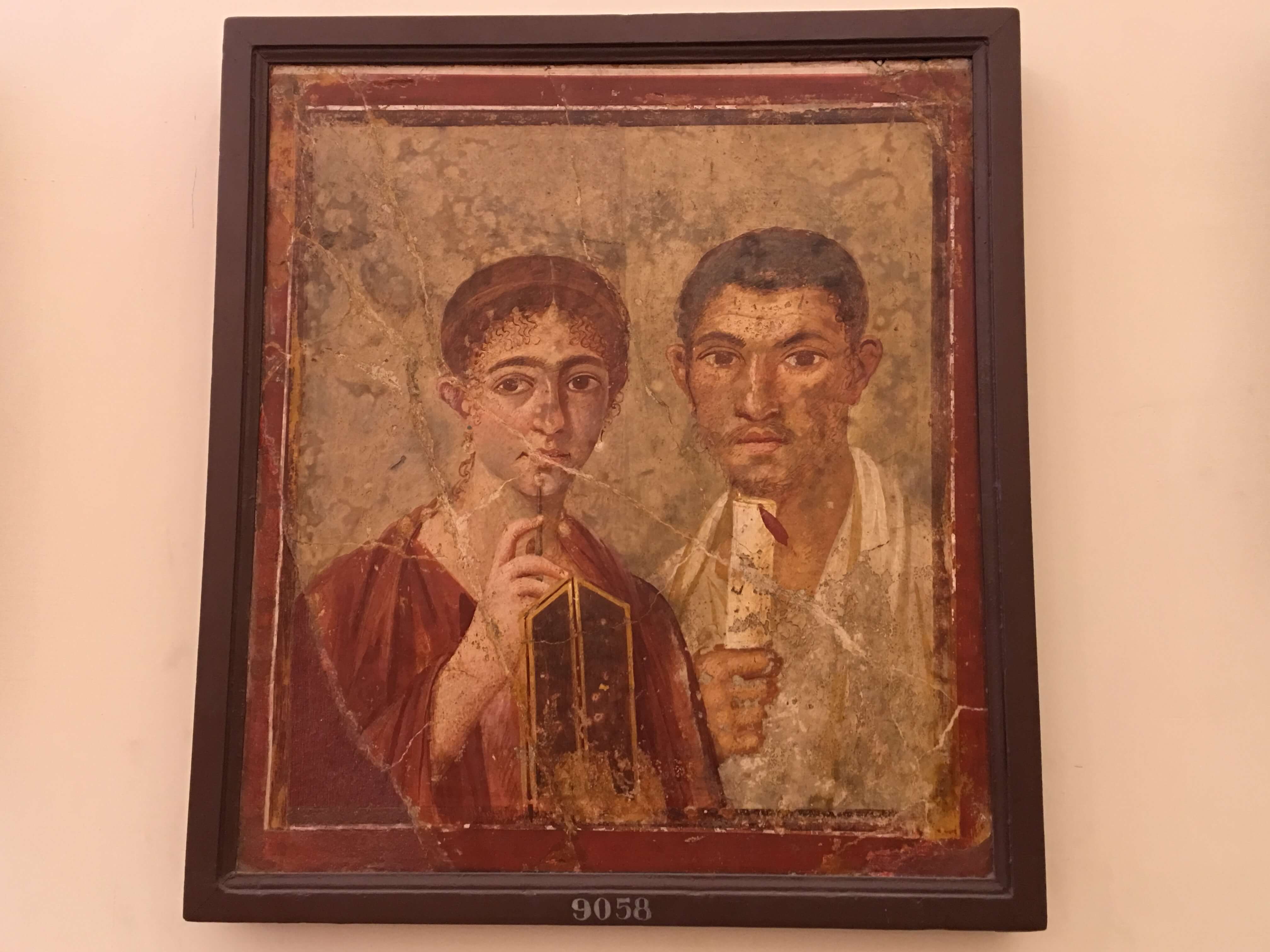 Historians say this couple used props to emphasize their status as upper-class Romans.
EROTICA IN NAPLES NATIONAL ARCHAEOLOGICAL MUSEUM
As anyone knows, one way to make something desirable is to make it difficult to obtain.  Naturally, off we went in search of the "secret room" in the National Archeological Museum in Naples with its extensive collection of Greek and Roman antiquities.
They have two officials guarding the artwork, one at the entrance and one in the hall containing the collection. The guard discouraged us from lingering over the phallic symbols by prodding and ushering us towards the exit.  I almost felt like a teenager caught doing something illicit and risqué.
Throughout southern Italy, I found that the locals had somewhat of a love-hate relationship with their magnificent erotic art.  In the "secret room" the guards behaved like they were being coerced into exposing visitors to something distasteful. In another town, we learned that the local religious authorities ordered the nude statues surrounding a fountain to be covered! Imagine putting a loin cloth on Michelangelo's David.
Besides the "secret room" another art piece attracted me at the museum; the 2000-year-old portrait of Terentus Neo and his wife, above, posing as Roman aristocrats. The real story is this couple, although wealthy and successful, were low-social-status bakers masquerading as upper-class Roman citizens. I felt a little sorry for them.  They could very well have become upper-class due to diligence and hard work.  Nevertheless, they have gone down in history as imposters. No justice.
"See Naples and die" but I say, see Naples and live; for there seems a great deal worth living for." ― Arthur John Strutt
Click To Tweet
THE CAPITAL OF PIZZA
If you are in Naples, you are obligated to have pizza. It's the law. Pizza is a big deal in Naples. Long established restaurants vie for the title of "The Best Pizza in Naples." There are several pizza restaurants right outside the museum. I can say without reservation that this city's pizza definitely lives up to the hype. But is not just about pizza.  Here is a list of 12 things to eat in Naples and a handy list of 8 free things to  see in Naples. Enjoy! And if you are looking for the perfect  one day itinerary in Naples, look no further than here.
What's your favorite Italian archaeological museum?
Read the other installments of the series: Southern Italy road trip: Naples to Sicily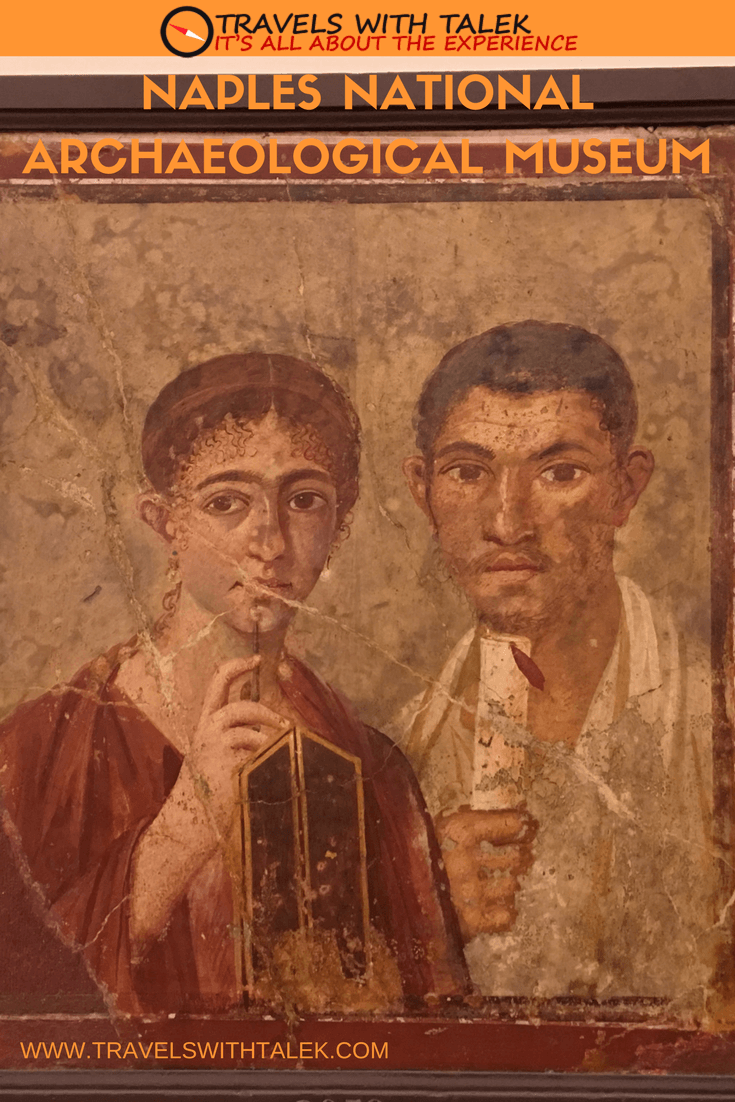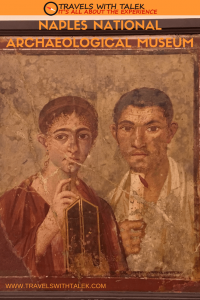 BTW, if you are getting ready for your trip, make sure to take advantage of these useful, money-saving links to book your trip:
I personally use, and can recommend, all the companies listed here and elsewhere on my blog. By booking through these sites, the small commission we earn – at no cost to you – helps us maintain this site so we can continue to offer our readers valuable travel tips and advice.