Updated November 5, 2019
The jewel in the crown in this part of the country is Palermo, the capital. But eight kilometers southwest of Palermo there is another little, can't-miss gem quietly existing under the radar, Monreale, Sicily — and its star attractions, the Duomo di Monreale.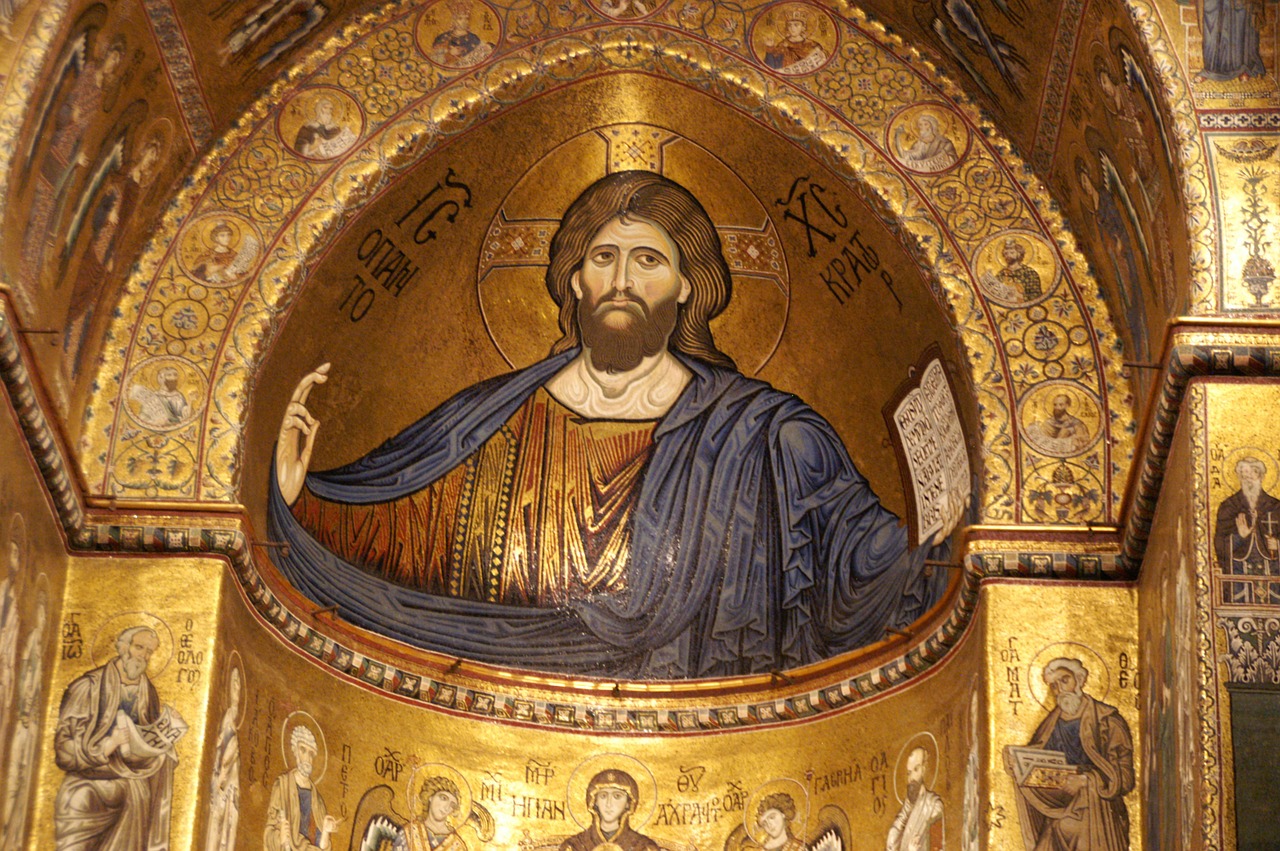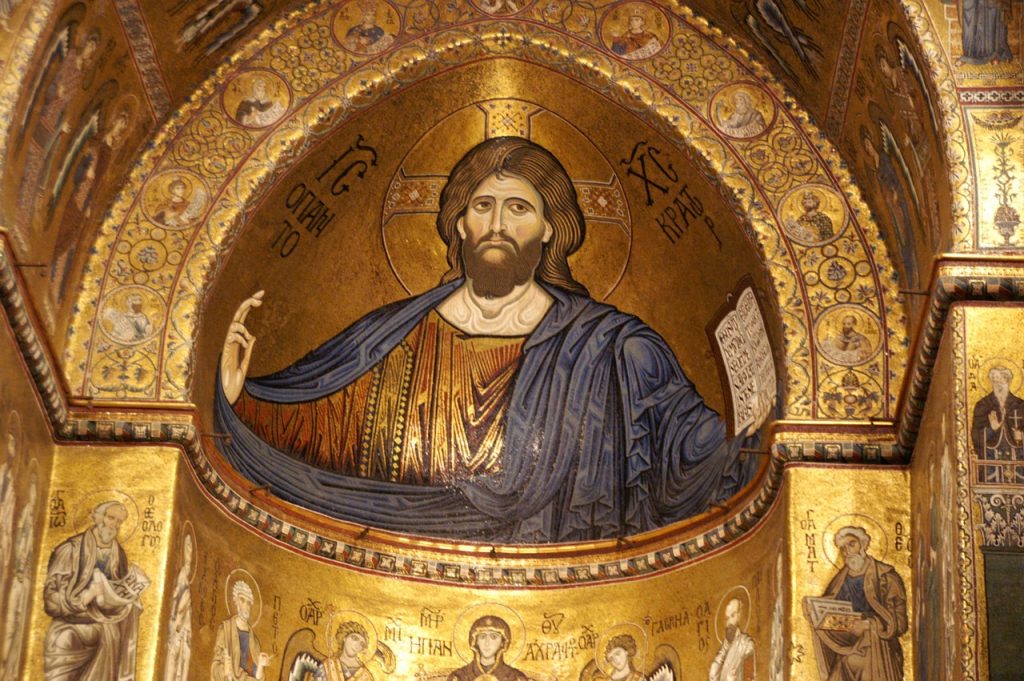 MONREALE, SICILY
I read somewhere that the Duomo di Monreale, Sicily, is the greatest advertisement for Christianity in history. I understood that statement when I first saw the magnificent artwork in every corner of the cathedral.  You could either visit Monreale, Sicily, on your way to or from Palermo or stay in Palermo and visit the city and the Duomo di Monreale as a day trip offered by various tours. There is also a bus that provides regular service to and from Palermo.
Without a doubt, Monreale's highlight is its 12th-century cathedral, as spectacular as any of the most beautiful churches in Europe. It is an unusual and spectacular combination of Norman, Arab,  and Byzantine architecture. The cloister is unique with a traditional gothic layout but with Arab decorations. Several members of the local nobility are buried in the cathedral surrounded by intricately carved marble monuments inlaid with precious stones. I couldn't resist sending a postcard of this beautiful place while I was there.
There is a little plaza right outside the Duomo di Monreale, Sicily, with several run-down looking sidewalk restaurants. It is there that I had the best meal in Southern Italy, a pasta and seafood dish flavored with truffles. The smell alone was worth the price.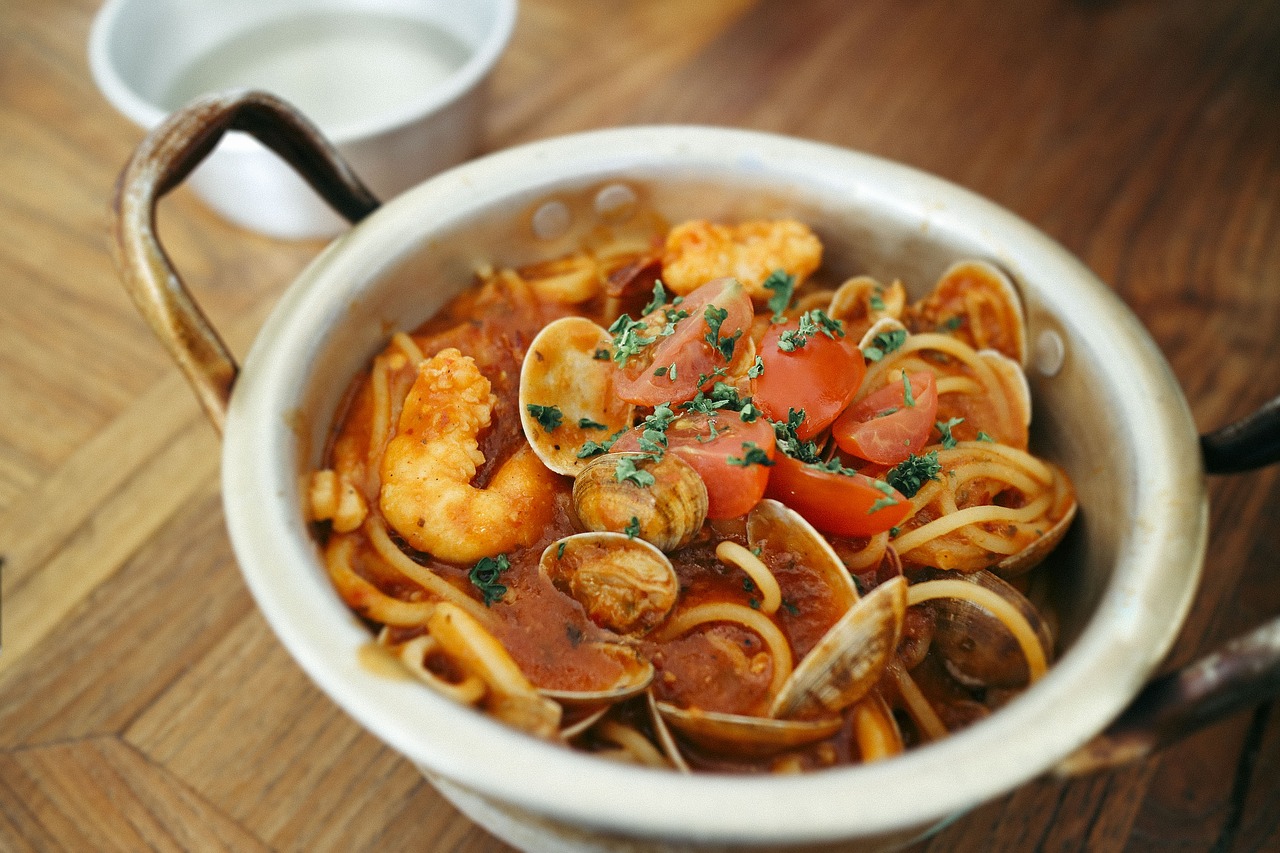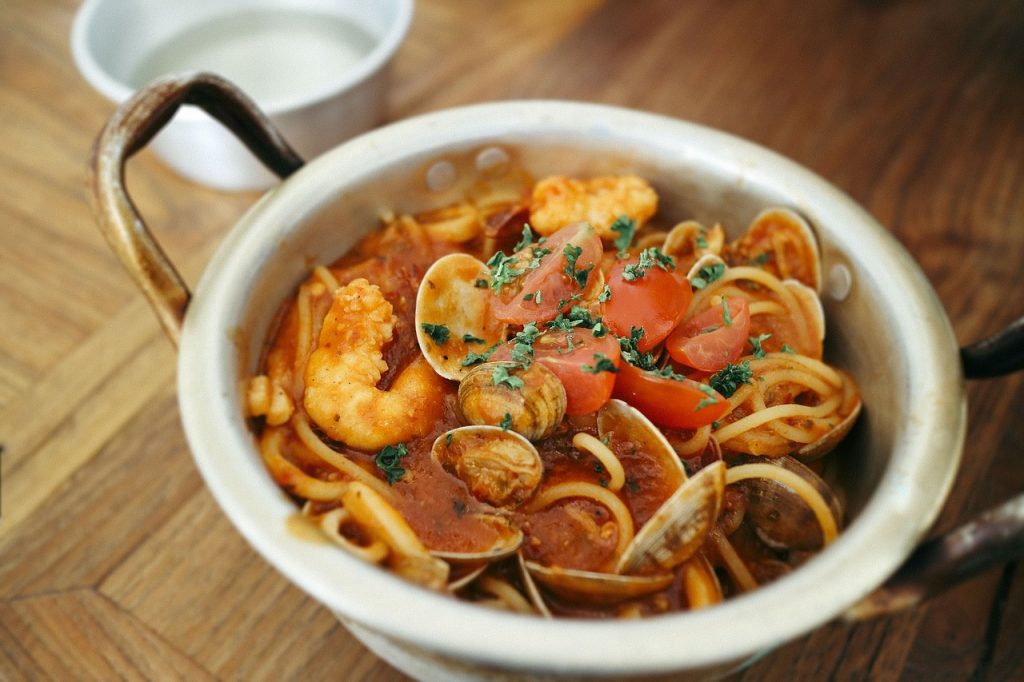 Another interesting little town on the north coast of Sicily is Cefalu.  
STEALING TOWELS IN CEFALU
Cefalu is a cute, medieval, coastal, tourist town.  If that doesn't sound like a ringing endorsement, it may be because it was here I was accused of stealing towels in our hotel.  We were checking out when the hotel maid sidled up to me and, in a low conspiratorial tone, whispered something I did not understand.  Confused, I thought she was asking me if I had seen the hairdryer.  Eventually, I figured out she was asking how many towels were in the room when I arrived and why there was only one now. 
As I'm not in the habit of counting towels I did not have a ready answer and actually found myself offering to open my luggage to prove I had not stolen the towels.  Meanwhile, this bizarre conversation was taking place in public with fellow guests looking at me accusingly while I swear I'm not a towel thief. I got out of there fast thinking this whole thing might have been connected to some sort of travel scam.
Despite the towel incident, Cefalu is worth the stop. The town has a string of restaurants on the water with spectacular views.  The water is still warm enough to swim in even in late fall and they have a couple of small but engaging museums. The cathedral is also beautiful. We were lucky enough to see a wedding while we were there.
Do you love the Duomo di Monreale, Sicily, and other European cathedrals? Me too. Here are some beautiful collections. Great cathedrals of England and Ireland and The Great European cathedrals. 
Learn about Monreale, Sicily, and before you go.
 Read the other installments of the series: Seven Delicious Adventures in Southern Italy.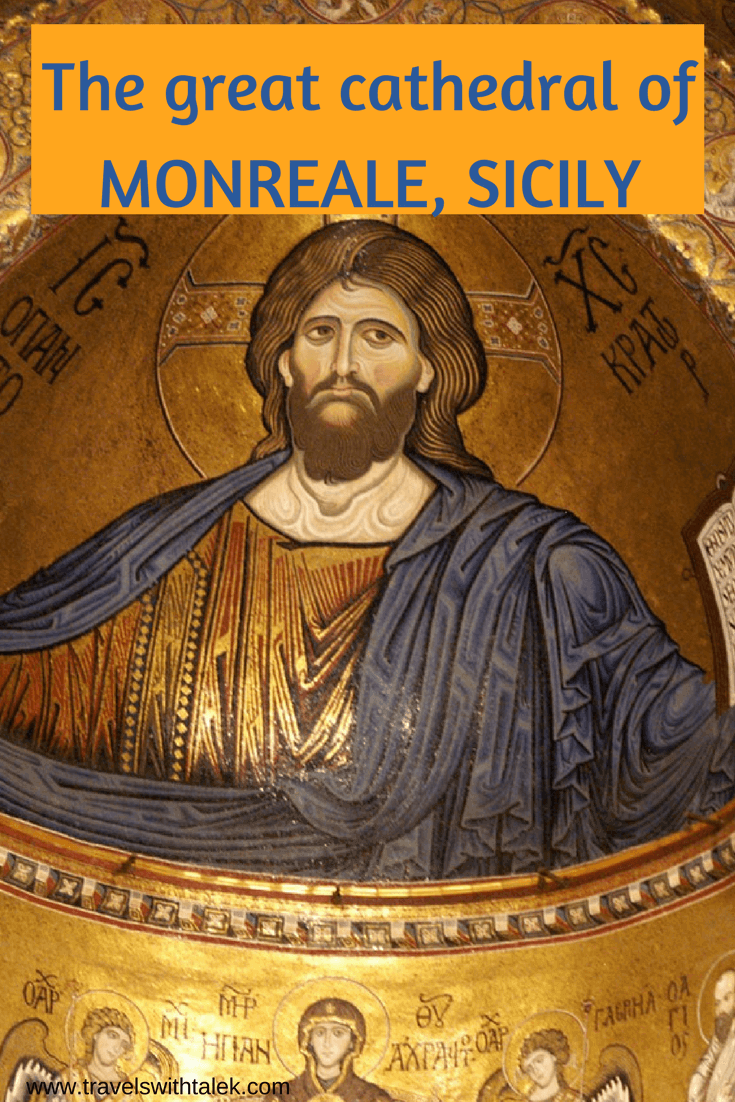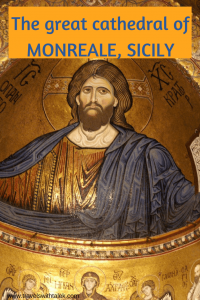 BTW, if you are getting ready for your trip, make sure to take advantage of these useful, money-saving links to book your trip:
I personally use, and can recommend, all the companies listed here and elsewhere on my blog. By booking through these sites, the small commission we earn – at no cost to you – helps us maintain this site so we can continue to offer our readers valuable travel tips and advice.