Cuba is an enigma to many. The whys and hows of the country's history and politics can be confounding to non-Cubans. This timely collection of interesting and insightful books about Cuba will help people to better understand this culturally fascinating country.
Award winning authors provide a window into the lives of ordinary Cubans on the island living in challenging times. Also narrated are the memories of those exiles that left everything behind to start a new life from scratch in a new land.
Whether you are new to the subject or want to delve deep into Cuba's history and culture, this collection of books about Cuba will answer many questions.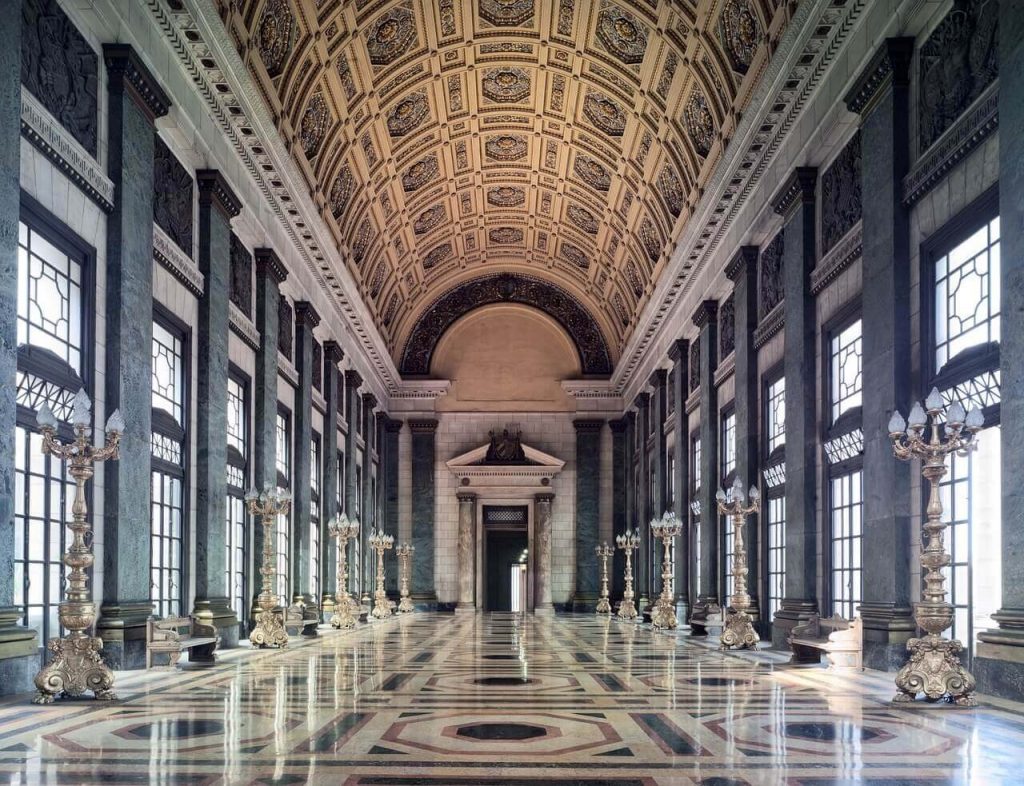 Books about Cuba to help you understand the country
The Cubans: Ordinary Lives in Extraordinary Times by Anthony DePalma
"DePalma renders a Cuba few tourists will ever see . . . You won't forget these people soon, and you are bound to emerge from DePalma's bighearted account with a deeper understanding of a storied island . . . A remarkably revealing glimpse into the world of a muzzled yet irrepressibly ebullient neighbor."–The New York Times

Modern Cuba comes alive in a vibrant portrait of a group of families' varied journeys in one community over the last twenty years.
Finally, a book about Cuba that is not about Fidel, Raúl or Che and doesn't even mention Hemingway. Instead, "The Cubans" focuses intently, and with a great big heart, on people like Cary and Pipo, Arturo and Lili, Maria del Carmen and Jorge, who courageously revealed the enduring reality of their lives to veteran journalist Anthony DePalma and spoke out openly and honestly about Cuba's interminable revolution.
If you want to know why so many Cubans initially supported the revolution's egalitarian ideals, or what it's like to live in Cuba's socialist nanny state, or how people put up with the shortages, repression and fear for so long, or what personal passions and refuges they turned to in order to survive, or how some have retained their faith in socialism despite the setbacks, while others—once fully indebted to the revolution—abandoned it, but kept hold of their love for Cuba itself, or why thousands took to the street in loud and forceful protest, then The Cubans is the next book you should read.
Filled with emotion, it reads like a novel, and will guide you to a new understanding and appreciation of this fabled, bedeviled, always fascinating island.
---
Cuban Exile Memories: Journeys of Courage and Resilience in the Pursuit of Freedom by Talek Nantes
"After my mother died in Miami, my sister and I went through her belongings. We found a little leather packet filled with sand and a note that said, "tierra de mi Cuba" (soil from my Cuba). Had we know that existed, we would have buried it with her."
This book is a collection of memories about the Cuban exile experience of the mid-20th century. These narratives are a testament to the courage, perseverance, and determination of people whose lives were upended quickly, dramatically, and irrevocably by a political revolution.
The main thread that runs through the book is the chaos and confusion of the communist takeover in Cuba and the subsequent exodus of a significant portion of the island's population. Also covered are the struggles and sacrifices the exiles made during the early years of arrival in their new countries as well as sometimes humorous recollections of cultural clashes while attempting to adapt.
Anyone interested in stories of courage and the pursuit of freedom will enjoy this book. These anonymized experiences tell of the sometimes-improbable circumstances that led generations to leave their homeland and everything they knew to come to a foreign country and start their lives again from scratch. The memories have been collected from anecdotes passed down over generations, interviews, and personal recollections. Many of the stories are in the speaker's own words, which when in Spanish, are accompanied by English-language translations. Each story is told by a different exile sharing his or her own memory.
---
Waiting on Zapote Street: Love and Loss in Castro's Cuba by Betty Viamonte
A review of the award-winning "Waiting on Zapote Street" by Manuel Diaz from El Nuevo Herald published on January 21, 2021.
"Waiting on Zapote Street" is almost a cinematically-structured novel. Its scenes follow each other with precision of time and space, as if they were those of a script. That is why the plot, although detailed and meticulous, progresses in a linear way: Laura and Río's wedding, the birth of children, the formation of a family and their separation: "The day of Rio's departure, everyone at home was sad, as if someone had died. I consoled myself with the idea that my children would soon see their father again."
But that would not happen. What follows is the moving account of a single mother with three children, trapped in the labyrinth of incivility and degradation that Cuba had become, as she tried not to be overcome by frustration and despair.
The titles of each chapter can give an idea of ​​the weight of the cross she had to endure from: 'Rations' ("In food stores they altered the weights to keep a fraction of each ounce"); 'Protesters' ("When they realized that my children and I were leaving the Immigration building, they began to shout obscenities at us, throw sticks and stones at us, and yell at us: Worms, traitors!"
In the last chapter, of great dramatic force, the arrival of Laura and her children in Key West is narrated: "Beyond, in the distance, an American flag floated majestically against the blue sky. There were signs in Spanish everywhere: "Welcome to the United States." My daughter Tania's eyes sparkled as she saw men fall to their knees and kiss the ground as they disembarked. Others hugged each other and shouted: 'At last! At last!'.
---
Cuban Exile: A Young Girl's Journey by Miriam Isidro
Many welcomed Fidel Castro as a bearded savior who would answer their prayers. Others, however, knew better and left as soon as they could.
Cuban Exile, A Young Girl's Journey, is a memoir told through the eyes of an eight year old girl, encompassing the feelings of fear, confusion and loss so familiar to the children of Cuba who left the island in the early 1960's, at the start of the Castro regime's rise to power.
It is a brief but powerful account of how one family managed passage to the United States, and once there, sought to find the American Dream via hard work and education, never abandoning their Cuban roots, traditions, and family bonds.
This book will resonate with many who had similar experiences, and hopefully will offer an open window into a traumatic but surmountable experience to those who never had to leave everything behind and start anew in a foreign land. The reader is gifted with a child's real and unfiltered view of this universally painful experience…one that colors their existence for a lifetime.
Read: Travel the Americas through Books that Inspire Wanderlust
---
Lights Out: A Cuban Memoir of Betrayal and Survival by Dania Rosa Nasca
Watching TV as a kid in 1960s Cuba, I did not know that the man ranting and waving his arms like a maniac was mimicking Hitler. I only knew that he—Fidel—was making people disappear and would soon make us choose between family and freedom.
Today when I travel, well-educated strangers ask me, "Who was Fidel?" and "How could Cubans have believed Castro's lies?" They can't seem to figure him out. I wrote Lights Out to answer their questions and to correct widely held misconceptions about the Cuban Revolution and pre-Castro Cuba.
Lights Out captures me as a child happily living the last remnants of traditional Cuban culture and then as a child with an empty stomach trying to make sense of the world changing around her. The book is a window into true Cuban history and into the life of a three-generation Cuban family trying to survive the catastrophic changes Castro imposed on all Cubans when he brought a Stalinist brand of communism to the island.
My Cuban story is not unusual; but typical as it is, it is largely untold. English-language memoirs of the Cuban Revolution are not only under-represented, but many lack the historical context that Lights Out offers. Those memoirs do not touch down on hard truths as does Lights Out.
Read: Travel Books to Read When you Can't Travel
Perennial Favorite Books about Cuba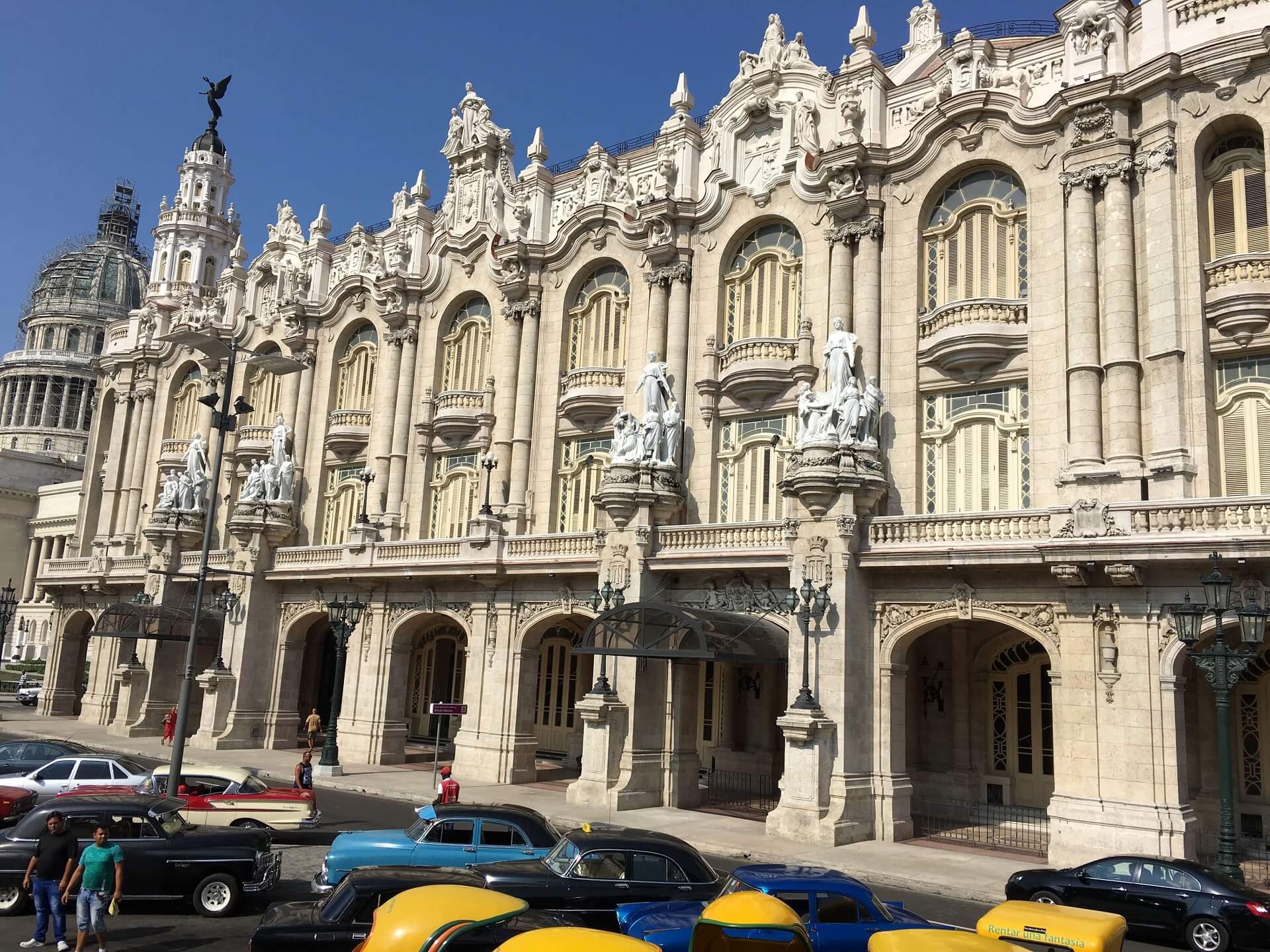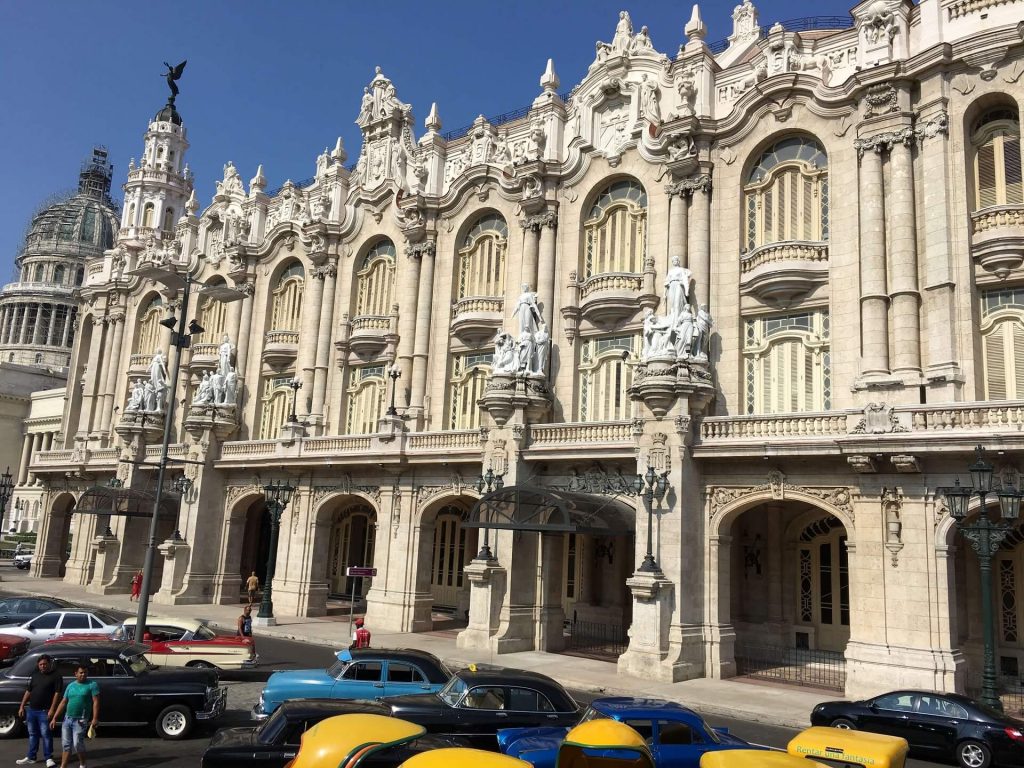 Waiting for Snow in Havana: Confessions of a Cuban Boy by Carlos Eire
"Have mercy on me, Lord, I am Cuban." In 1962, Carlos Eire was one of 14,000 children airlifted out of Havana—exiled from his family, his country, and his own childhood by Fidel Castro's revolution. Winner of the National Book Award, this stunning memoir is a vibrant and evocative look at Latin America from a child's unforgettable experience.

Waiting for Snow in Havana is both an exorcism and an ode to a paradise lost. For the Cuba of Carlos's youth—with its lizards and turquoise seas and sun-drenched siestas—becomes an island of condemnation once a cigar-smoking guerrilla named Fidel Castro ousts President Batista on January 1, 1959. Suddenly the music in the streets sounds like gunfire. Christmas is made illegal, political dissent leads to imprisonment, and too many of Carlos's friends are leaving Cuba for a place as far away and unthinkable as the United States. Carlos will end up there, too, and fulfill his mother's dreams by becoming a modern American man—even if his soul remains in the country he left behind.

Narrated with the urgency of a confession, Waiting for Snow in Havana is a eulogy for a native land and a loving testament to the collective spirit of Cubans everywhere. One of the poignant books about Cuba that will make you think.
---
The Old Man and the Sea by Ernest Hemingway
One of Ernest Hemingway's most popular novel and the one that won him the Nobel Prize, The Old Man and the Sea has proved itself to be one of the enduring works of American fiction. It is the story of an old Cuban fisherman and his supreme ordeal: a relentless, agonizing battle with a giant marlin far out in the Gulf Stream. Using the simple, powerful language of a fable, Hemingway takes the timeless themes of courage in the face of defeat and personal triumph won from loss and transforms them into a magnificent twentieth-century classic, certainly one of the classic books about Cuba.
---
Dirty Havana Trilogy by Pedro Juan Gutierrez
"A lewd, impious and brilliant novel of contemporary Cuba. In the brutality of his honesty, Mr. Gutierrez reminds one of Jean Genet and Charles Bukowski." —New York Times
Dirty Havana Trilogy chronicles the misadventures of Pedro Juan, a former journalist now living hand to mouth in and around Cuba, half disgusted and half fascinated by the depths to which he has sunk. Collecting garbage, peddling marijuana or black-market produce, clearing undesirables off the streets, whoring himself, begging, sacrificing to the santos, Pedro Juan scrapes by under the shadow of hunger—all the while surviving through the escapist pursuit of sex. Pedro Juan's unsentimental, mocking, yet sympathetic eye captures a shocking underbelly of today's Cuba.
Banned in Cuba but celebrated throughout the Spanish speaking world, Gutierrez's picaresque novel is a fierce, loving tribute to Havana and the defiant, desperate way of life that flourishes amid its decay.
---
Sugar, Cigars and Revolution: The Making of Cuban New York by Lisandro Perez
Winner, 2020 Herbert H. Lehman Prize for Distinguished Scholarship in New York history
The dramatic story of the origins of the Cuban community in nineteenth-century New York.
More than one hundred years before the Cuban Revolution of 1959 sparked an exodus that created today's prominent Cuban American presence, Cubans were settling in New York City in what became largest community of Latin Americans in the nineteenth-century Northeast. This book brings this community to vivid life, tracing its formation and how it was shaped by both the sugar trade and the long struggle for independence from Spain. New York City's refineries bought vast quantities of raw sugar from Cuba, ultimately creating an important center of commerce for Cuban émigrés as the island tumbled into the tumultuous decades that would close out the century and define Cuban nationhood and identity.
New York became the primary destination for Cuban émigrés in search of an education, opportunity, wealth, to start a new life or forget an old one, to evade royal authority, plot a revolution, experience freedom, or to buy and sell goods. While many of their stories ended tragically, others were steeped in heroism and sacrifice, and still others in opportunism and mendacity. Lisandro Pérez beautifully weaves together all these stories, showing the rise of a vibrant and influential community. Historically rich and engrossing, Sugar, Cigars, and Revolution immerses the reader in the riveting drama of Cuban New York.
Lisandro Pérez analyzes the major forces that shaped the community, but also tells the stories of individuals and families that made up the fabric of a little-known immigrant world that represents the origins of New York City's dynamic Latino presence.
Read: Travel Around Asia and Africa Through the Magic of Books
New and Noteworthy Books about Cuba
---
Cuba: An American History by Ada Ferrer
An epic, sweeping history of Cuba and its complex ties to the United States—from before the arrival of Columbus to the present day—written by one of the world's leading historians of Cuba and author of several books about Cuba.
In 1961, at the height of the Cold War, the United States severed diplomatic relations with Cuba, where a momentous revolution had taken power three years earlier. For more than half a century, the stand-off continued—through the tenure of ten American presidents and the fifty-year rule of Fidel Castro. His death in 2016, and the retirement of his brother and successor Raúl Castro in 2021, have spurred questions about the country's future. Meanwhile, politics in Washington—Barack Obama's opening to the island, Donald Trump's reversal of that policy, and the election of Joe Biden—have made the relationship between the two nations a subject of debate once more.
Now, award-winning historian Ada Ferrer delivers an ambitious and moving chronicle written for a moment that demands a new reckoning with both the island's past and its relationship with the United States. Spanning more than five centuries, Cuba: An American History provides us with a front-row seat as we witness the evolution of the modern nation, with its dramatic record of conquest and colonization, of slavery and freedom, of independence and revolutions made and unmade. If you enjoy books about Cuba, this will be a favorite.
Along the way, Ferrer explores the sometimes surprising, often troubled intimacy between the two countries, documenting not only the influence of the United States on Cuba but also the many ways the island has been a recurring presence in US affairs. This, then, is a story that will give American readers unexpected insights into the history of their own nation and, in so doing, help them imagine a new relationship with Cuba.
Filled with rousing stories and characters, and drawing on more than thirty years of research in Cuba, Spain, and the United States—as well as the author's own extensive travel to the island over the same period—this is a stunning and monumental account like no other.
---
Bonus: The Green Plantian Podcast
The Green Plantain – The Cuban Stories Project podcast, a free podcast, tells the stories of Cubans on the island and those who have made their homes elsewhere as part of the Cuban diaspora. With forty listening countries, the podcast has grown to hundreds of listeners around the world. You can find the Green Plantain at https://susanasbooks.com/susanasbooks-podcasts/. If you enjoy books about Cuba, you'll love this podcast.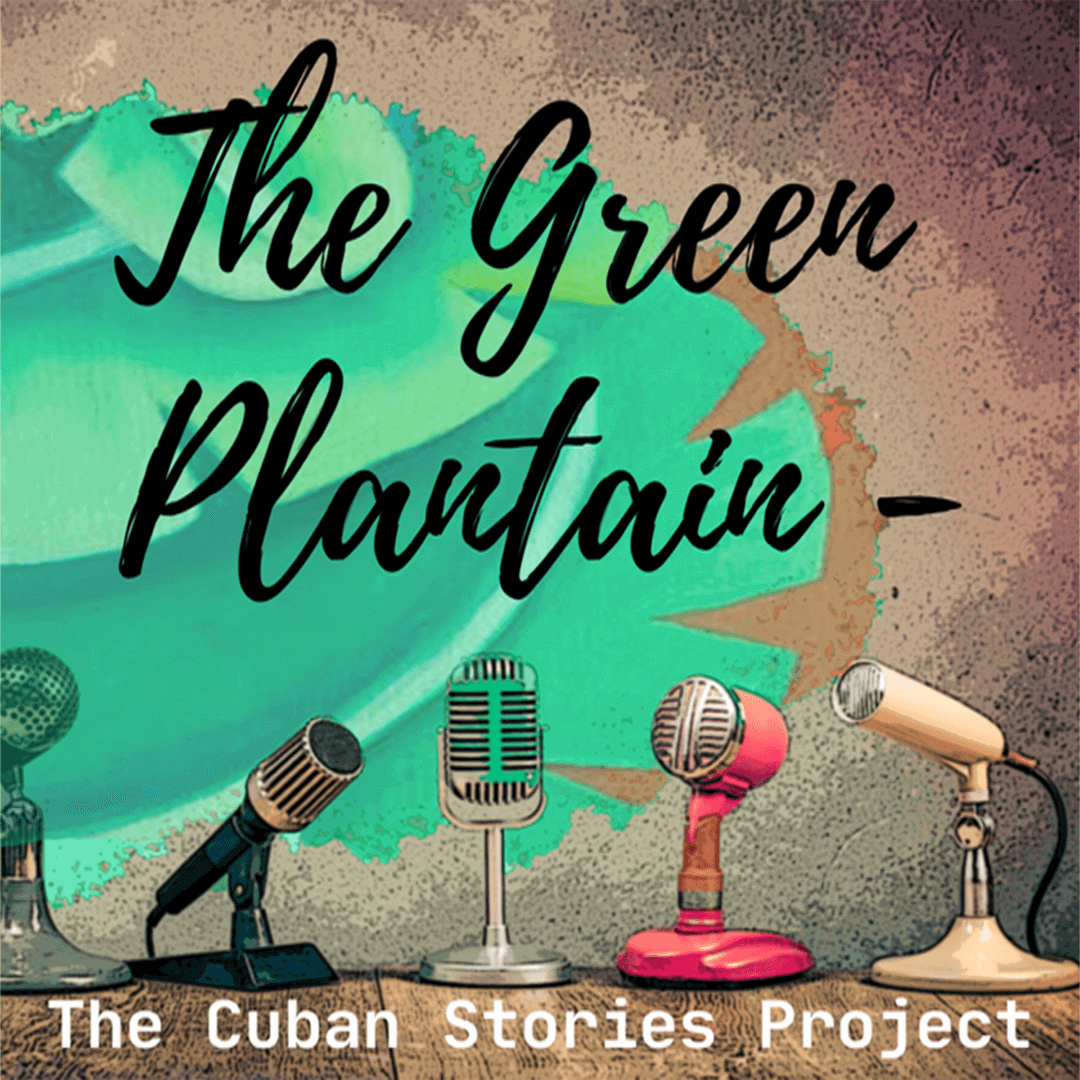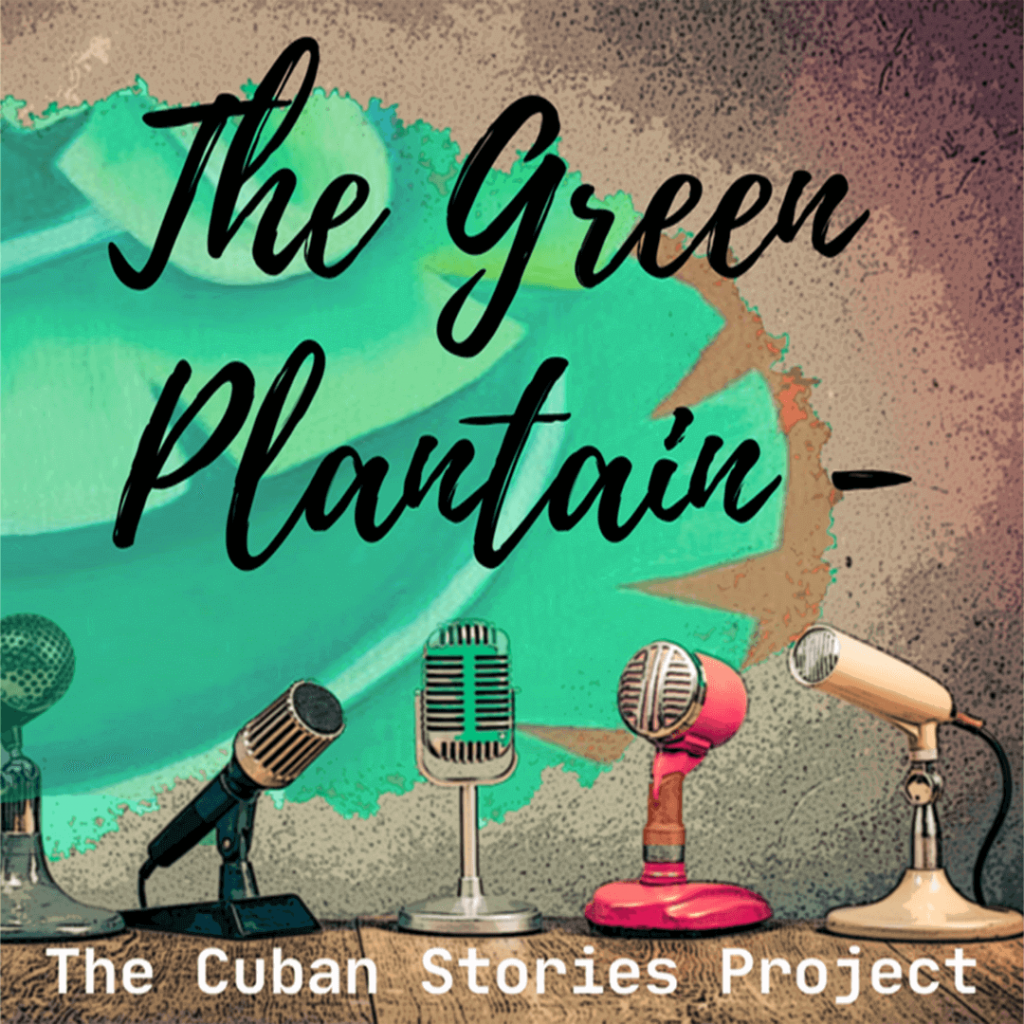 Read: Travel Around Europe with your Literary Imagination through books
What books about Cuba did we miss? Which ones would you add to this list?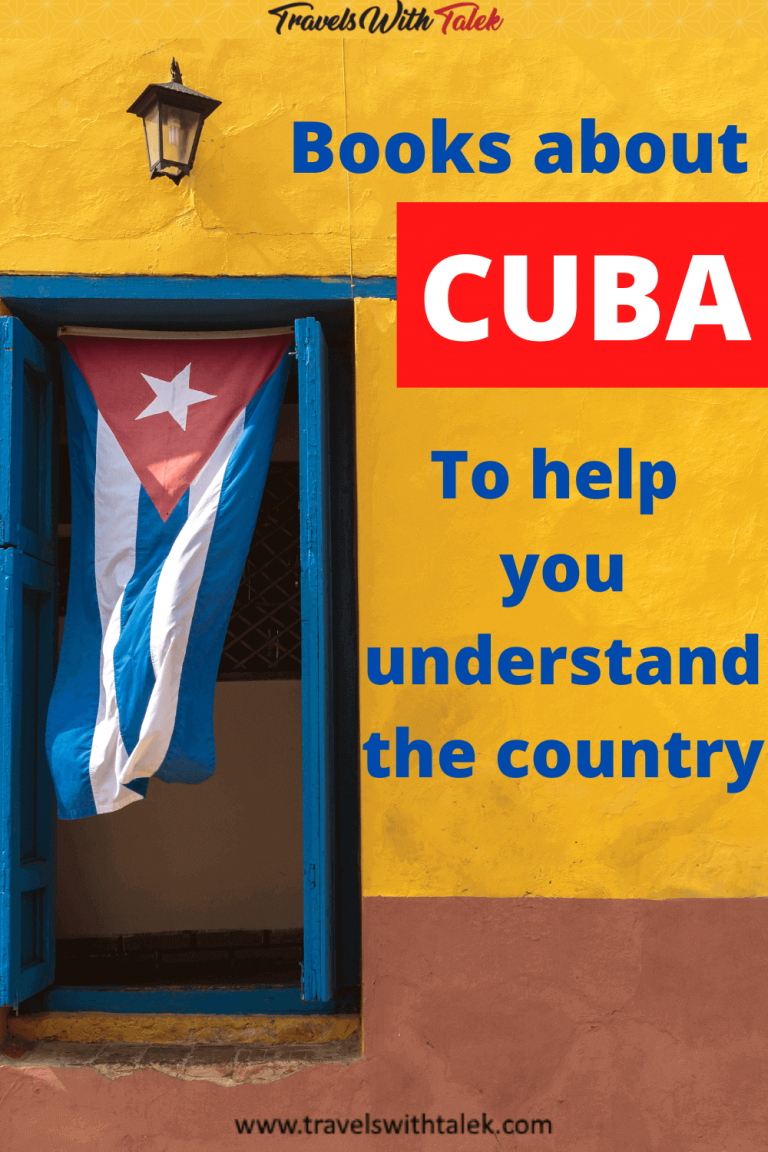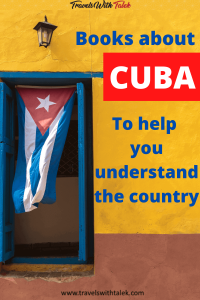 BTW, if you are getting ready for your trip, make sure to take advantage of these useful, money-saving links to book your trip:
I personally use, and can recommend, all the companies listed here and elsewhere on my blog. By booking through these sites, the small commission we earn – at no cost to you – helps us maintain this site so we can continue to offer our readers valuable travel tips and advice.