Books that inspire wanderlust travel are some of the most satisfying reads you can have and a great way to travel the Americas through your literary imagination.  The Americas are full of soaring vistas, improbable towns, intriguing history and colorful characters.  Travel the Americas and visit these destinations through books.
I've asked lovers of travel and lovers of books to describe a book that transported them to wonderful places in the Americas. Here are some of their responses describing some of the best books to fuel your wanderlust as you travel the Americas through your literary imagination.
Travel the Americas through books
A Walk in the Woods – The Appalachian Trail, USA
When I started reading A Walk in the Woods: Rediscovering America on the Appalachian Trail by Bill Bryson, I immediately felt like I had to walk in the footsteps of its main characters. The book encourages you to go out and explore the great outdoors. Luckily, Great Smoky Mountains National Park, featured in the book, was located only 8-hour car drive away from our home.
Visiting the Park while reading the book was an amazing experience. It felt as if 4D features were added to the story with all the accompanying sights, smells and sounds. There is also a tour company located in Gatlinburg, Tennessee called "Walk in the Woods" which organizes various guided walking tours of the National Park. We took a 2-hour tour designed for families with kids and we learned a lot about the nature and history of the area. In the end, we all had a feeling that we did travel the Americas through a book.
You can book a stay at the highly rated Baymont by Wyndham in Gatlinburg or the Comfort Inn – Apple Valley in nearby Sevierville.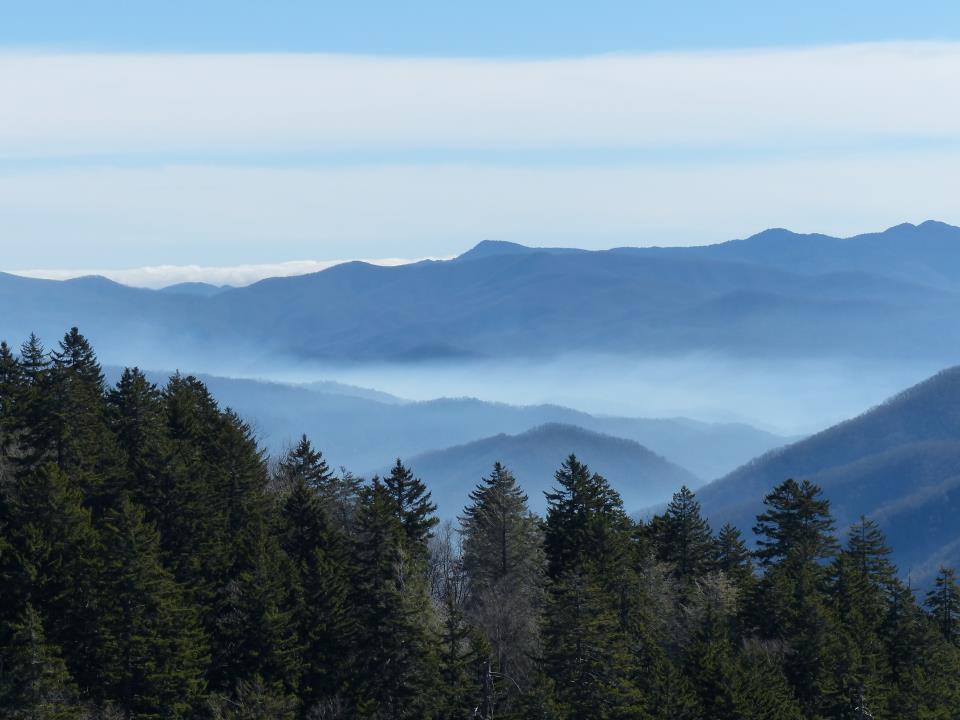 Tatiana blogs at Family Road Trip Guru
---
Over the Edge of the World – Straits of Magellan, South America
I had read, Over the Edge of the World, Magellan's terrifying circumnavigation of the globe several years before I traveled to Tierra Del Fuego in Patagonia on South America's southern cone.
The book stuck in my mind. It nagged me like an annoying horsefly, demanding attention. At the oddest times, my mind would turn to the book and the harrowing journey. I imagined everything Magellan and his crew suffered; the fierce weather, savage natives, near starvation. I knew I had a major case of wanderlust travel.
I finally traveled to Patagonia on the cruise ship Australis and navigated the Straits of Magellan just as the intrepid captain had. Of course, I took the book with me and read it on the trip.
The ship had all the modern facilities and navigation devices. I compared that to what Magellan had; a rudimentary compass and basic navigation skills. What he did have was superhuman determination and drive.
It was fascinating to see the places and things described in the book; soaring glaciers, penguins, dolphins and finally, Cape Horn.
I was seeing the same things Magellan saw 5 centuries before.
Wanderlust travel books are a uniquely rewarding experience. This one helped me travel the Americas in a unique way.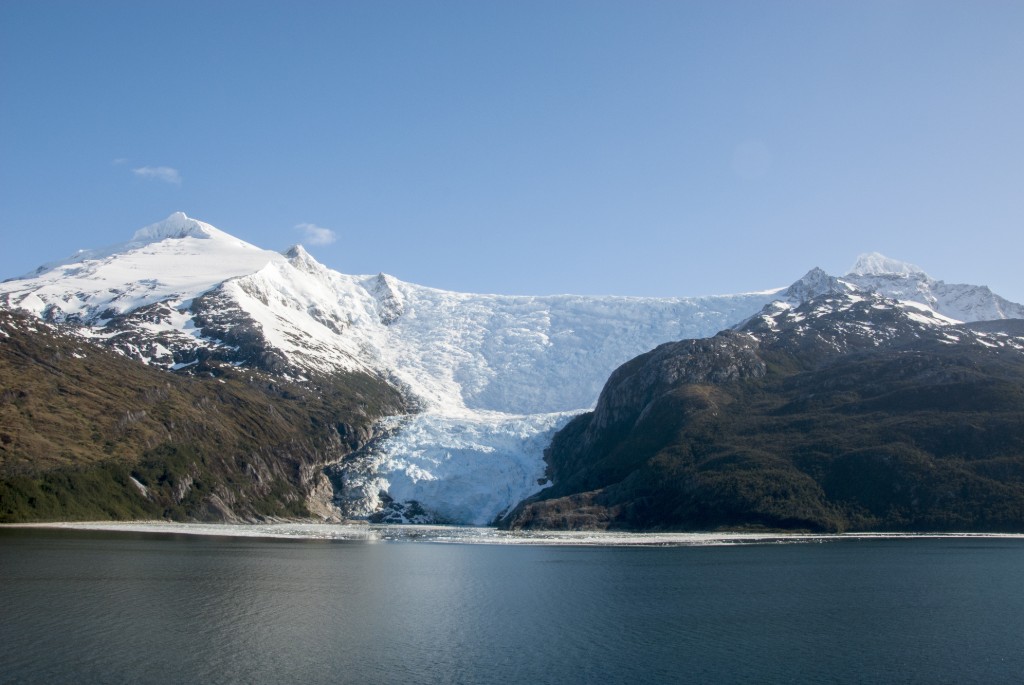 Talek blogs at Travels with Talek.
---
The Call of the Wild – Denali National Park, United States
Growing up in a lower-middle-class family in urban Atlanta, we rarely had the money to travel (outside of the odd camping trip here and there). So instead I satiated my worldly curiosity and thirst for adventure through books. So when my career as a journalist allowed me an opportunity to travel in my late 20s, is it any wonder I wanted to be "jerked from the heart of civilization and flung into the heart of things primordial" (to quote Jack London)?
I took The Call of the Wild with me on an epic 10-day vacation in Alaska in 1999, which was just my third trip outside the southeastern United States. As we explored the back country of Denali National Park, London's story of a dog named Buck (who is stolen from his home and sold to become a sled dog in Alaska) truly came to life.
We visited many of the same sorts of small mining towns London describes in his influential adventure classic and even spent a half-day with a team of sled dogs that were used in the Iditarod race. In the end, I came away with a much deeper appreciation for "America's last frontier," much of which remains just as wild as it was more than a century ago, during London's heyday.
You can enjoy a room with a mountain view at the Cantwell Lodge or the Denali Lakeview Inn.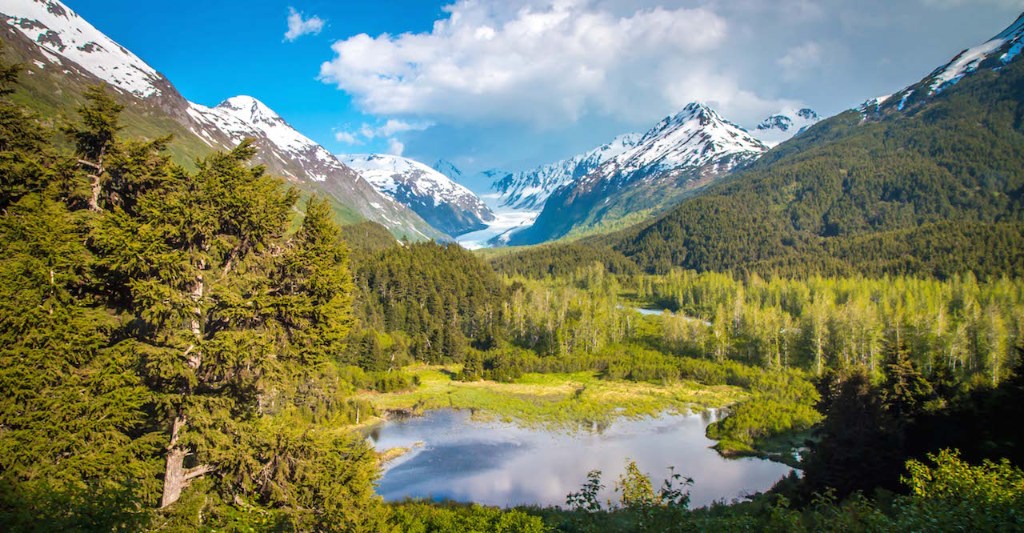 Bret Love and Mary Gabbett blog at Green Global Travel.
---
I, Rigoberta Menchú – Guatemala, Central America
Published in 1983, the book, I, Rigoberta Menchú: An Indian Woman in Guatemala is a biography of Rigoberta Menchú Tum an indigenous K'iche' woman who is one of the leading human rights activists and feminists in Guatemala. The book chronicles her testimony of the kidnapping, torture, and murders of her brother and mother, as well as the death of her father in the Burning of the Spanish Embassy by Guatemalan forces during the height of Guatemala's armed conflict in the 1980s and early 1990s.
I found that reading her personal account of the Guatemalan genocide of the Maya people to be especially moving and powerful while I was in the highlands of Guatemala, where there are many Mayan communities such as Rabinal, Uspantan, and Nebaj, sites of great devastation during the 36-year civil war.
However, the violence wasn't confined to remote areas of Guatemala. One of the top things to do in Panajachel on Lake Atitlan near Solola is to visit the village of Santiago Atitlan. It is there where you can see peace memorials to the victims of a 1990 massacre and to Catholic priest Father Rother, the first U.S. born martyr of the Catholic faith, who was killed in 1981.
Rigoberta Menchú Tum was awarded the Nobel Peace Prize in 1992 and the book I, Rigoberto Menchú is important reading for anyone planning to travel to Guatemala.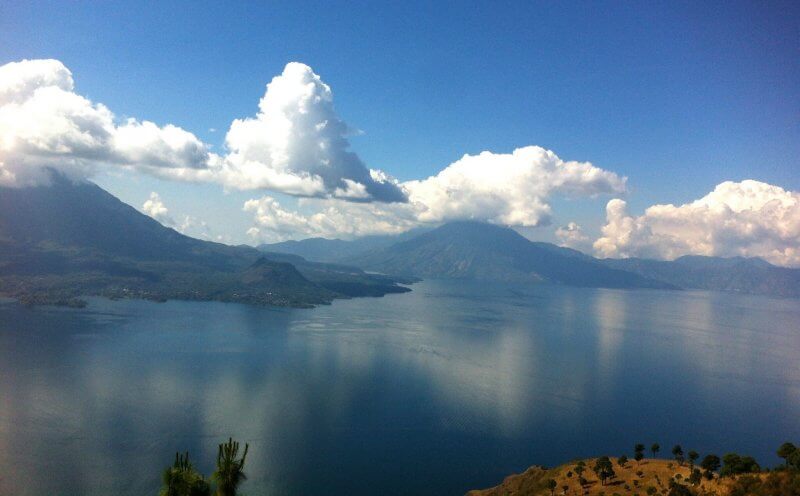 Michele Peterson blogs at A Taste for Travel.
---
Golden Gate Morning – San Francisco, California USA
Visiting the golden city of San Francisco, California, became my dream after reading a cool novel called Golden Gate Morning by Mary Vaughn Armstrong. The story is weaved into the history of the golden city and highlights many landmarks and secret food spots to visit.
Out of all of them, my favorite is, of course, the Golden Gate Bridge. The twin towers of this iconic bridge are on the cover of the book, and many beautiful romance moments are pictured here. I made plans to visit here back when I read the book but finally got to visit this vibrant city four years ago.
Since then I have visited the Golden Gate countless times more as I currently stay close to the city. Take a walking tour starting at the Strauss statue to the end of the bridge to enjoy gorgeous views from the vista point there. A bike ride over this suspension bridge is also cool!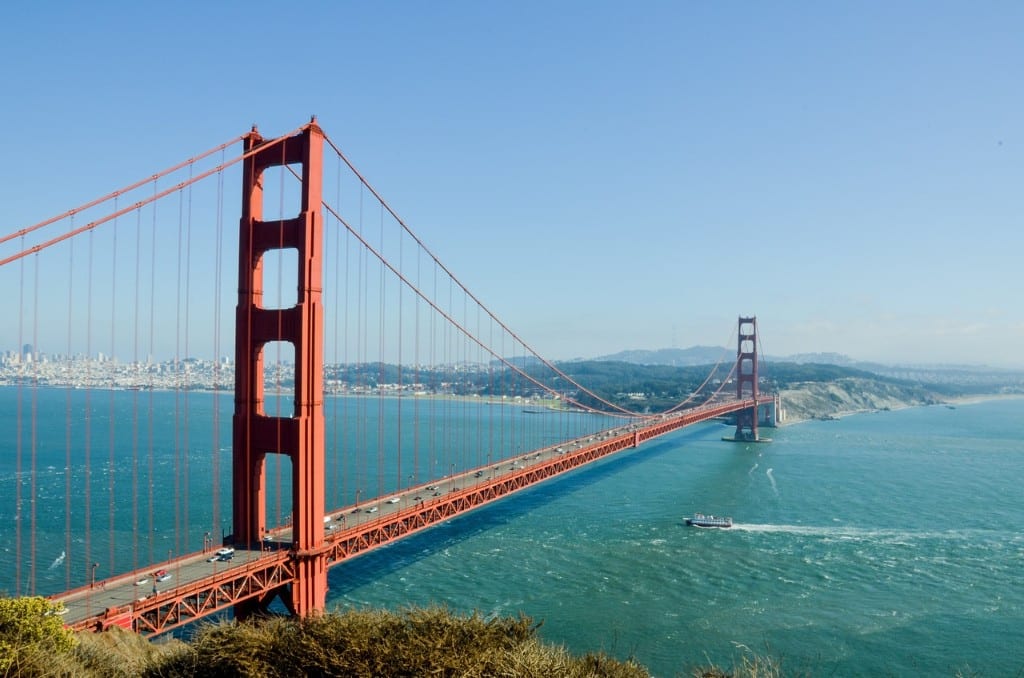 Priyadarshini Rajendran blogs at Glorious Sunrise.
---
Turn Right at Machu Picchu – Peru, South America
Turn Right at Machu Picchu by Mark Adams was the perfect companion for my long-awaited visit to the Inca citadel. Adams weaves together the stories of three different time periods – the clashes between the Incas and Spaniards, the early 1900s when Hiram Bingham was rediscovering the lost ruins, and the author's own experience hiking through the Andes to see Machu Picchu and other ruins.
It's a great introduction to the history of the site and though you'll find it in the non-fiction section, it reads more like a novel than a history textbook.
There were many moments in Cusco and Machu Picchu when I found myself connecting with parts of the book I'd recently read and coming to a deeper understanding.
The ruins at Machu Picchu don't have much in the way of signage or historical explanations, so having read about them beforehand made my visit much more meaningful. I'd highly recommend picking up a copy before you visit Machu Picchu. The book will go a long way to satisfying your wanderlust travel.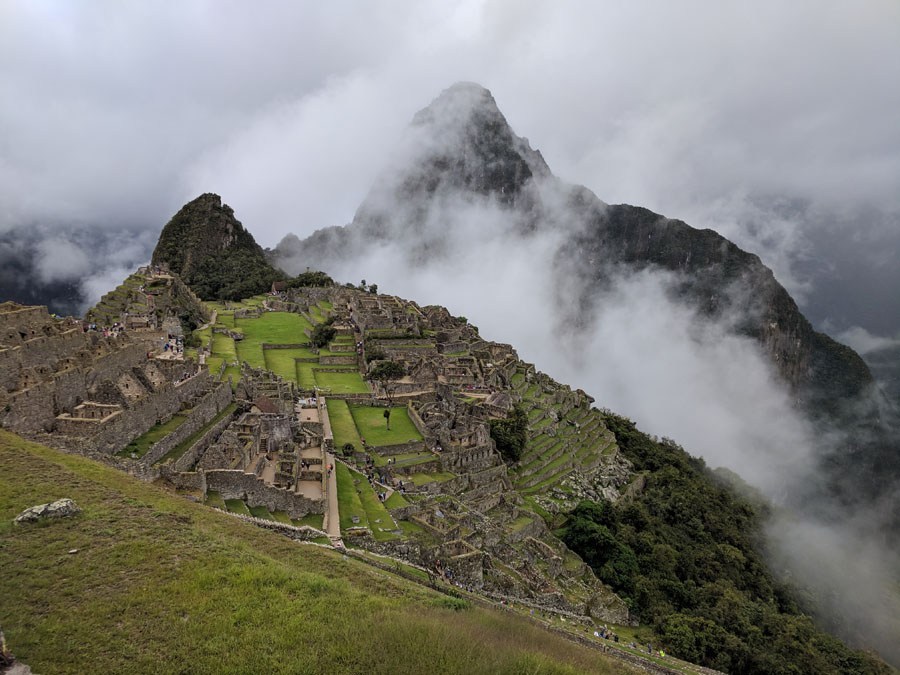 Kris blogs at Nomad by Trade.
---
The Wild Inside – Glacier National Park, Montana, USA
Inherent in hiking and camping in Glacier National Park, Montana, is the danger of facing a grizzly bear. During our Glacier visit, it was difficult to shake my own fear that we would meet a grizzly around the next bend. At the same time, I'm enamored with the life of grizzlies and their encounters with people. So when I discovered The Wild Inside by Christine Carbo I was completely drawn into the story.
The Wild Inside, set in Glacier National Park, is the story of a man who dies as a result of a bear mauling. In true murder mystery style, the story unfolds to reveal that a murder has actually taken place. The poor bear, who is facing euthanasia, is as much of a victim in this crime as the human victim. Beautifully woven into the story is how the investigator faces his own fear of the mighty grizzly to become the advocate for this bear.
Christine Carbo's location descriptions were so clear that I felt a small delight each time I recognized a scene. Although my grizzly phobia is still powerful, after reading The Wild Inside I felt empathy for these wild creatures that are trying to survive in a human world. Yhe book provided me with a great opportunity to travel the Americas with my imagination.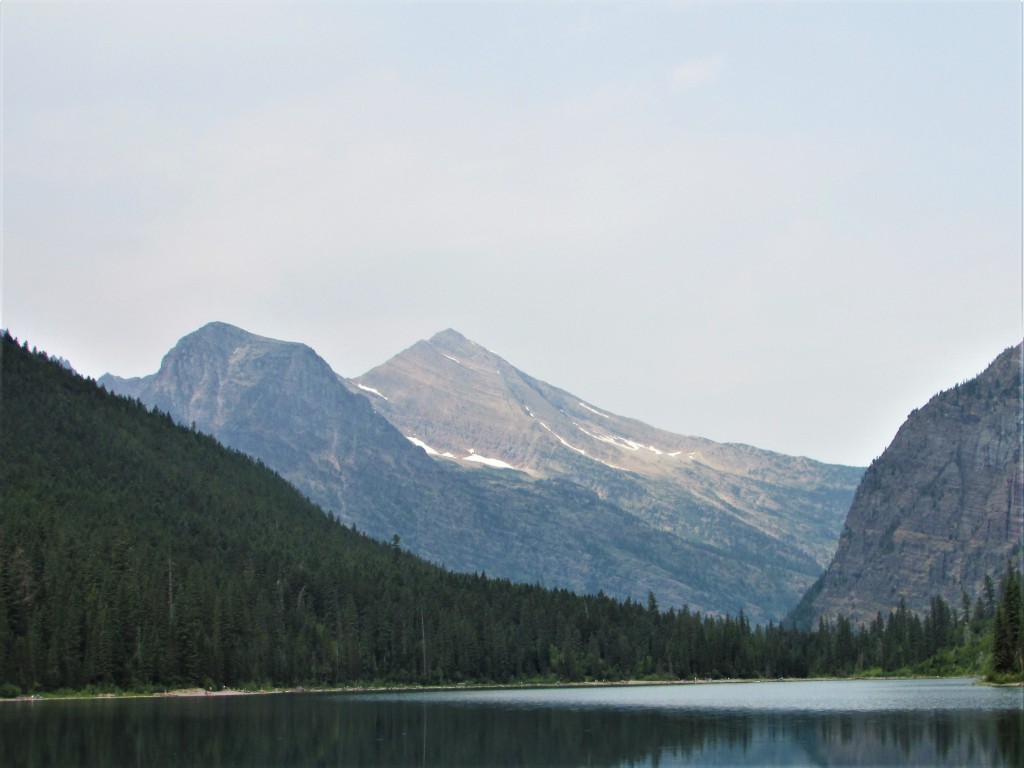 Ladona Stork blogs at Walking the Parks.
---
A Beautiful Place to Die – Cape Cod, Massachusetts USA
A Beautiful Place to Die by Philip R. Craig is the first of series of murder mysteries set on the island of Martha's Vineyard off the coast of Cape Cod in Massachusetts. Everyone thinks of Martha's Vineyard as this glamorous vacation destination for celebrities. On the other hand, the island is also home to year-round residents who have anything but glamorous lives. They work hard during the summer when the population booms 10-fold with summer residents.
This first book by Philip Craig tells of how someone dies during a drug operation gone wrong. You don't think of Martha's Vineyard as a smuggling route. Its close proximity to the mainland and miles of seashore can mean work to a canny smuggler's benefit. For example, the road called Tea Lane that cuts through the middle of the island got its name because pre-revolutionary smugglers would bring tea through here to avoid the hated British tax on tea. I really enjoyed this book for showing a different perspective of an island which is part of the establishment and yet not.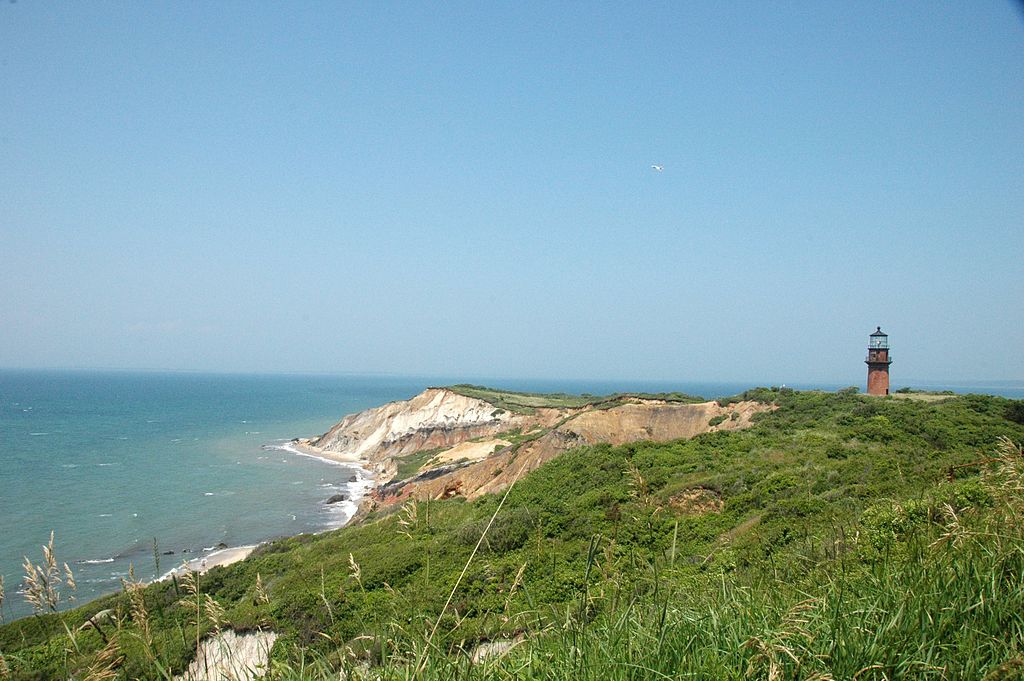 Shobha George blogs at Martha's Vineyard Tourist.
---
Galapagos at the Crossroads – Galapagos Islands, South America
While traveling through the Galapagos Islands, I was amazed at the surrounding natural beauty, but couldn't help but wonder about the long term impact of tourism on the islands. At a hostel in San Cristobal, I picked up a copy of Carol Anne Bassett's Galapagos at a Crossroads, which ended up being the perfect book to accompany my trip. It helped grow my understanding of the issues that the Galapagos faces when it comes to sustainable tourism.
Each chapter in this book focuses on a specific person or group with a stake in the Galapagos' natural resources, with info on tour companies whose activities are often illegal and not always green. Reading this book helped me pick my day tours in the Galapagos, ensuring I was choosing a company that was helping the islands, rather than harming them. I'm so happy to have found this travel wanderlust book while visiting the Galapagos' Islands, as it allowed me to gain a deeper appreciation for these remarkable islands and it helps me travel the Americas with my imagination.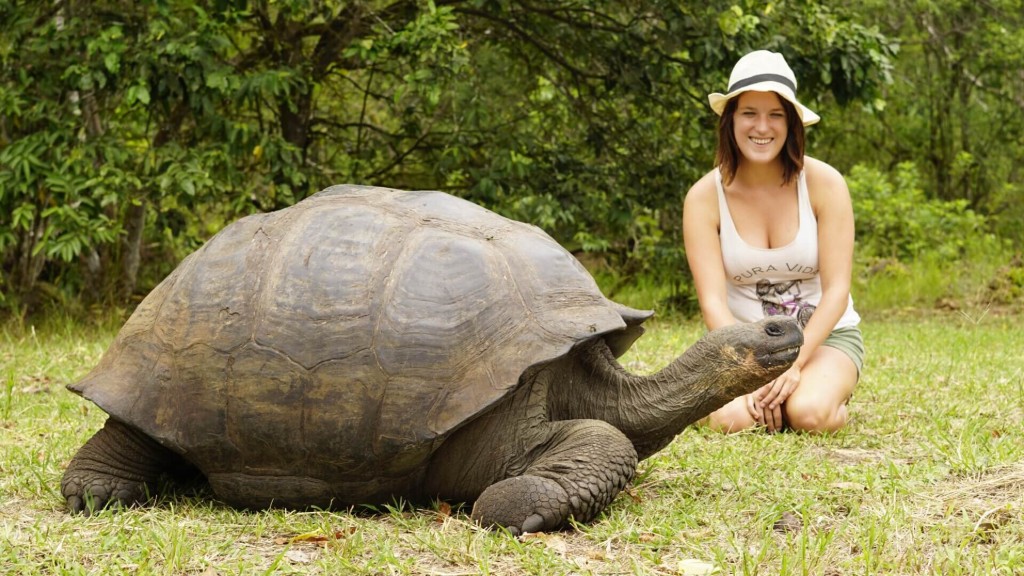 Lora Pope blogs at Explore with Lora.
---
Chronicle of a Death Foretold – Columbia, South America
Chronicle of a Death Foretold  by Gabriel Garcia Marquez details the murder of Santiago Nasar in the Magdalena region of Colombia. And seriously, the book is about nothing else. Every chapter is the same story told from a different angle, so the reader becomes super familiar with the repeated imagery – false information, a mortal vow, kitchen knives hidden in a newspaper.
Walking alone to a beach I'd been told I had to visit in Magdalena, I passed a point that was just out of view of the town and not quite in view of the beach. A young man was coming down the path, back toward the town, and my brain was slow to realize he was paying close attention to me. When he came close enough to engage me, he dropped a single fold of newspaper off the blade of a chef's knife – that image I was all too familiar with from Cronicle.
Shocked, I put my hands out, feeling the prick of the filed edge. With images of Santiago Nasar's murder rushing through my head, yes, I gave him everything he asked for. The robbery happened quickly. He made demands and I complied quite agreeably, not least because I felt like I was in the pages of Chronicle of a Death Foretold, and I knew how that turned out for Santiago Nasar.
Stories like mine usually come with a warning at the end, so here's what I have to say: Colombia is incredibly multifaceted, as shown in Marquez's novels. It's not an altogether dangerous place, but I made the mistake of following the recommendation of people who had been to this beach a few years ago rather than following my own gut because yeah, I could tell it was sketchy. Just use your sense and bring another buddy along if you don't feel secure.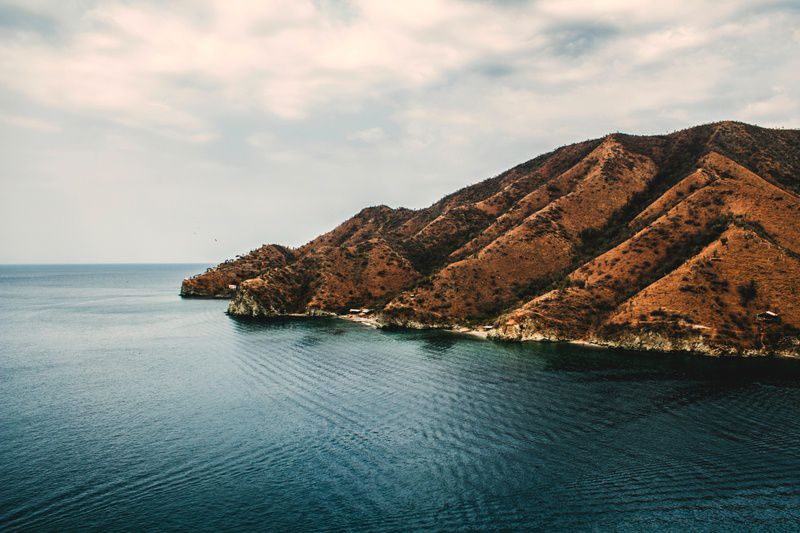 Art blogs at The Broke Backpacker.
Which books have inspired you to travel the Americas through your imagination? Please tell us in the comments section!
For those of us who want to read even more, I recommend listening to a book. Now you can continue to read while driving, exercising or at any other time by listening to a book with the audible.com app.  For a limited time (until December 31, 2020)  audible is running a promotion where you get free trial membership plus 2 audio books for free.
Use this link and tell me if this isn't the perfect way to enjoy books even more.
If you like this post, you'll love these:
And don't forget your link for Audible  to score a free trial membership and 2 free Audible books.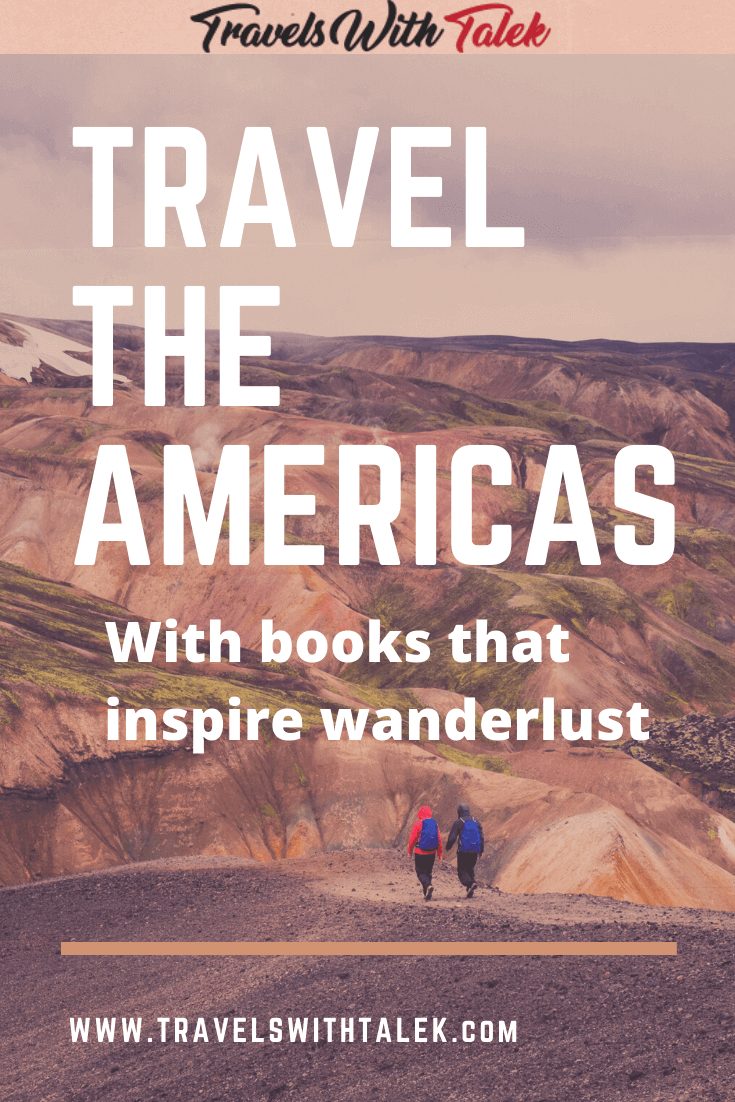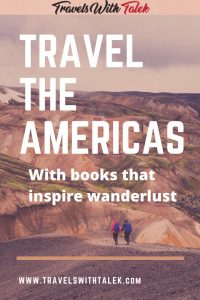 BTW, if you are getting ready for your trip, make sure to take advantage of these useful, money-saving links to book your trip:
I personally use, and can recommend, all the companies listed here and elsewhere on my blog. By booking through these sites, the small commission we earn – at no cost to you – helps us maintain this site so we can continue to offer our readers valuable travel tips and advice.