You can travel around Asia and Africa without leaving home through the magic of books. The best books are those that conjure a sense of the destinations. Here is a travel reading list created by people who travelled there, fell in love with the locations and wanted to share their enthusiasm.
These engaging stories take place in magical places like Morocco, Kenya, India, Nepal, Mongolia, and more. They are travel fiction, true stories and adventure books. All in unique destinations that will make you want to pack your bags and go!
If you ever wish you could read even more, consider audible.com. You can listen when you drive, exercise or clean the house. I tried it and never looked back.  I heartily recommend audible.com. For a limited time – actually until December 31, 2020- they are offering a free membership AND 2 free eBooks of your choice. Use this link and tell me if you agree it is a great way to absorb a book.
Travel around Asia through the magic of books
Shantaram – India
Shantaram by Gregory David Roberts is undoubtedly one of the most popular books for travelers to read and travel around Asia especially  India.
It follows the story of Lin, an Australian man who broke out of prison and escaped to Mumbai where he aims to start a new life. Throughout the duration of the novel, Lin meets and becomes friends with a wide range of characters that provide a fascinating insight into different parts of life and culture in India. For example, he spends part of the book living in the slums of Mumbai, while in other parts of the story, he is interacting with members of the local mafia.
I first read Shantaram when travelling around Asia and spending time in India. I think it undoubtedly provides travellers with a great insight into the people and cultural nuances of the country. Many of the interactions that Lin has when he first comes to India are likely to be very relatable for first-time travellers to the country which is why Shantaram is a fantastic book to read when travelling in India!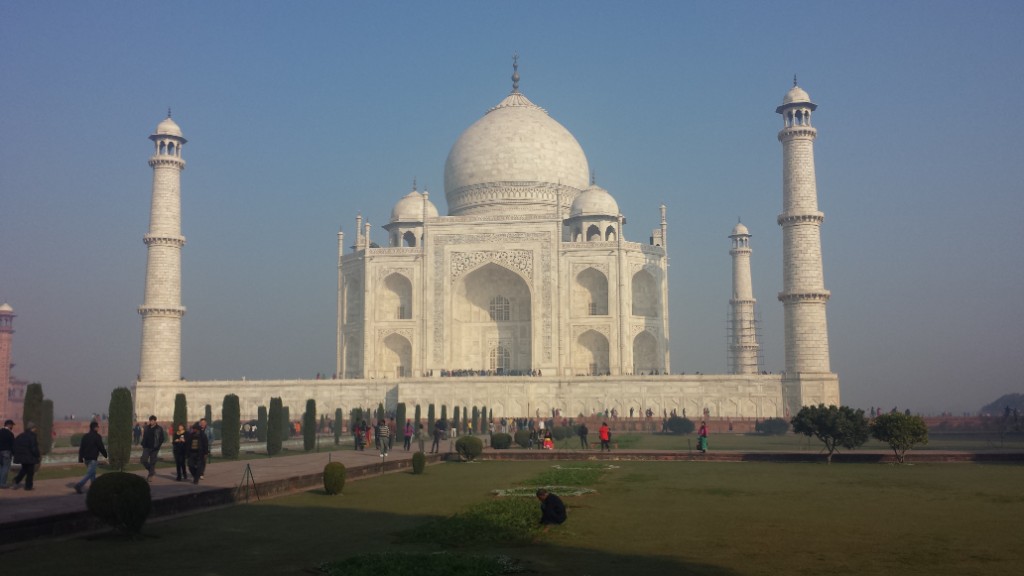 Michael blogs at The World Was Here First.
---
Walking Home from Mongolia
I read the true story Walking Home From Mongolia by Rob Lilwall whilst travelling in Mongolia with my three children. Our family traveled across this enormous country by train. Rob Lilwall, accompanied by his friend Leon McCarron, walked across Mongolia as part of an epic walk to his home in Hong Kong to raise funds and awareness for a children's charity.
The duo started the walk in Sainshand in the Gobi Desert in southern Mongolia, finishing six months and 3,000 miles later in Hong Kong. I found the book interesting to compare Lilwall's struggles during the winter months with our experience of the summer months. Many of his descriptions of the country and its people resonated with our travels. Travelling through the grassy, treeless landscapes of Mongolia by several, steady plodding train rides, it was incredible to contemplate someone walking the same route carrying their own equipment. What a way to travel around Asia!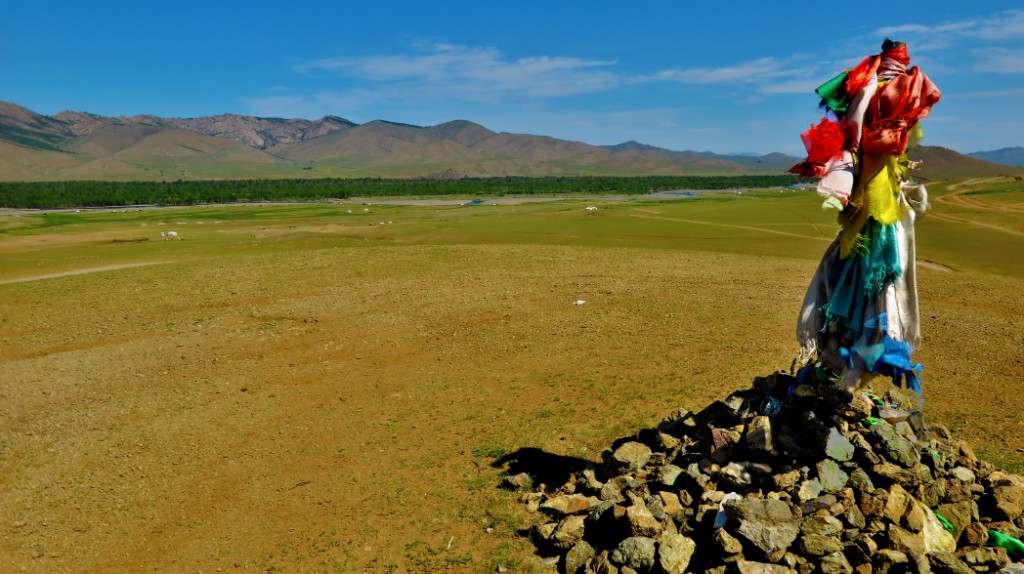 Sinead Camplin blogs at Map Made Memories.
---
Nine Lives – In Search of the Sacred in Modern India
As he begins to dance to the beat of frantic drums and the crackling of flames, the man transforms into a god before my very eyes. Through others around me, I learned about the ritual that I'm witnessing, Theyyam, but not about the man who transforms into the god. This comes later.
Theyyam is a religious ritual mostly performed in the northern part of Kerala state in South India. Thousands of years old, it predates Hinduism, although now it is part of the Hindu tradition in this region of India. The ritual is otherworldly, the performers literally worshipped as gods as they dance. But as I said before, I don't know anything about the Theyyam performers themselves.
Enter Nine Lives. This book by William Dalrymple follows the stories of nine extraordinary people in India and Pakistan. One of the nine people is a Theyyam performer. His story is almost unbelievable, a Dalit who becomes a god for a brief part of the year. India is full of amazing stories, and for me, this is one of the most incredible stories of all. These are the unforgettable stories you travel around Asia for.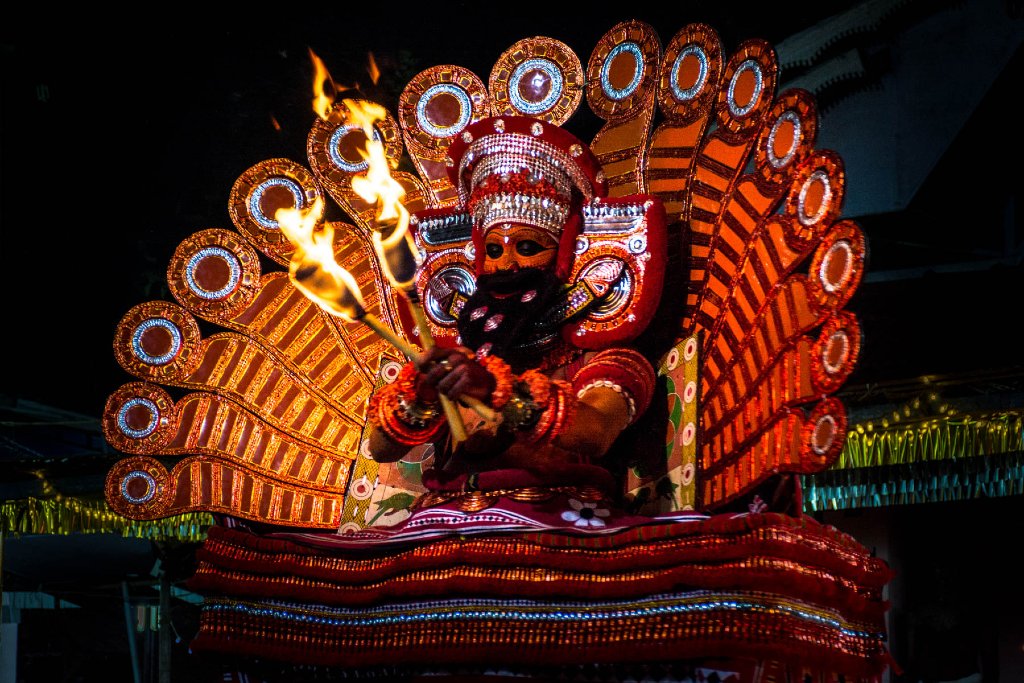 Alex Reynolds blogs at Lost with Purpose.
---
A Fortune Teller Told Me: Earthbound Travels in the Far East
Few know Tiziano Terzani, an Italian foreign correspondent, and travel writer, working primarily abroad and mostly in Southeast Asia, China, and India for the German newspaper "Der Spiegel" in the 1970s and 1980s. His A Fortune teller Told Me chronicles a voyage of a year through Southeast Asia, entirely overland, following the prediction of a Hong Kong fortune teller who had told Terzani he may die in a plane crash if he didn't stick to only using land transportation for a year.
The book is a recollection of places and travels in a part of Asia I love that was quite different when Terzani visited it by land. I started reading this book while still in my home country of Italy, and it gave me the idea that overland travel is always the best. In the same year, I moved to China to teach Italian and English and started applying Terzani's mantra to all my travels, so much so, at the end of a year teaching, I too decided to take another year off and follow Tiziano's advice to travel around Asia all the way down to Southeast Asia.
When I arrived in Penang, Malaysia eleven months later and saw its colonial building still untouched by the current number of excellent heritage boutique hotels, I fell in love with the place, and with the woman who's now my wife. Funnily enough, Tiziano had not written many great things about Penang… but alas, he helped me find my new home.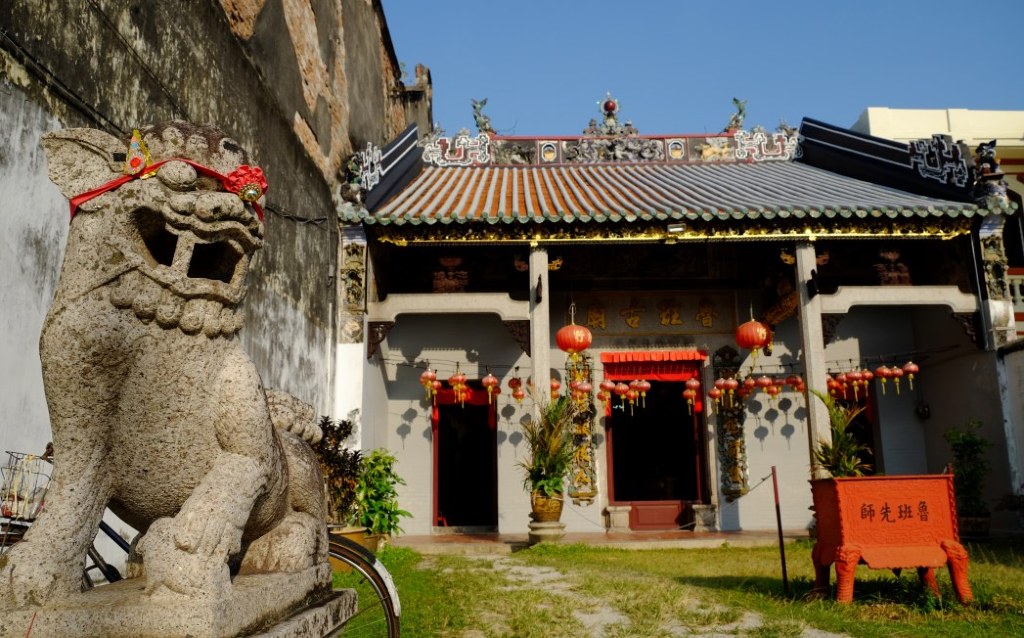 Marco Ferrarese blogs at Marco Ferrarese.
---
Into Thin Air – Mt. Everest, Nepal
The trek to Everest Base Camp in Nepal is both mentally and physically challenging. The lack of oxygen at altitude tests both your mind and body. Each morning, you wake up early to walk 4-6 hours, and you arrive at one of the many tea houses by noon. Without electricity, reading a book or playing cards are the go-to hobbies of trekkers, and what better book to read than Into Thin Air by Jon Krakauer?
The book chronicles the 1996 disaster on Everest where Krakauer was hired to write an article on commercialism in the region. As an avid mountaineer, he insisted on the chance to climb to the top of the world's highest mountain. What he didn't know was that he would find himself in the middle of one of the deadliest days on Everest in history. Into Thin Air is not only action-packed, but it also adds insight into Sherpa culture, mountaineering, Mount Everest, the Khumbu Region, and Nepal in general. It's packed full of fun facts which all lead up to an incredible story of the will to survive.
Reading this book while at altitude allows you to put yourself in their shoes. With limited oxygen, how would you react? Would you make the same decisions they did? Would you survive?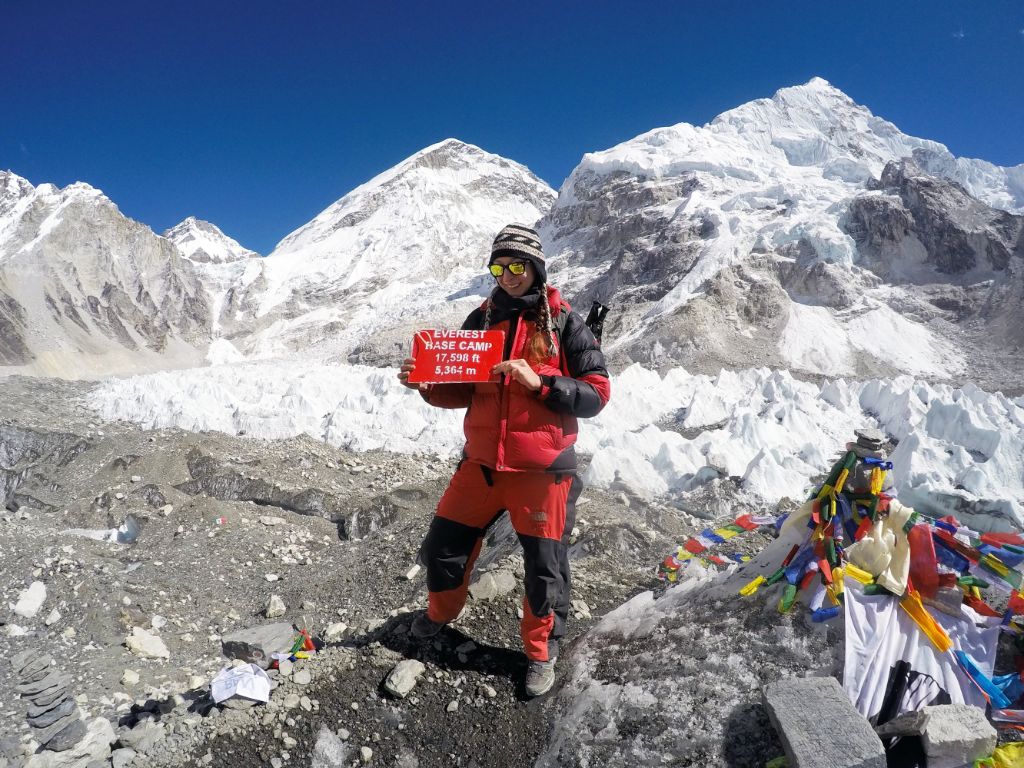 Michelle Della Giovanna blogs at Full Time Explorer.
---
First They Killed My Father – Cambodia
If we talk about genocides that have taken place around the world, there are many that come immediately to our heads, because everybody talks about them. However, one of the cruelest genocides that have occurred in recent years is not well known, the one in Cambodia, where more than 1.7 million people were murdered under the regime of Pol Pot. He killed one-quarter of the country's population, many just for being smart. He wanted to lead everything in the country and eliminate any threat, so he also killed the children of those who opposed him, no matter the age; also took everyone to the countryside of Cambodia to work in hard tasks, no matter the age and health of the people.
The book First they Killed My Father is a real-life story of one of the survivors who lived in one of the fields of work, and tells perfectly what was suffered at the time and how people were dying of hunger, diseases and murdered. Reading it before visiting the extermination camps in Phnom Penh is a way to really understand what happened there and immerse yourself in a macabre story that we should all know about. In the killing fields, you can see the mass graves and even some human bones. You can also visit one of the prisons in the center of the city and see with your own eyes the life that thousands of people took for years, exactly as the book tells.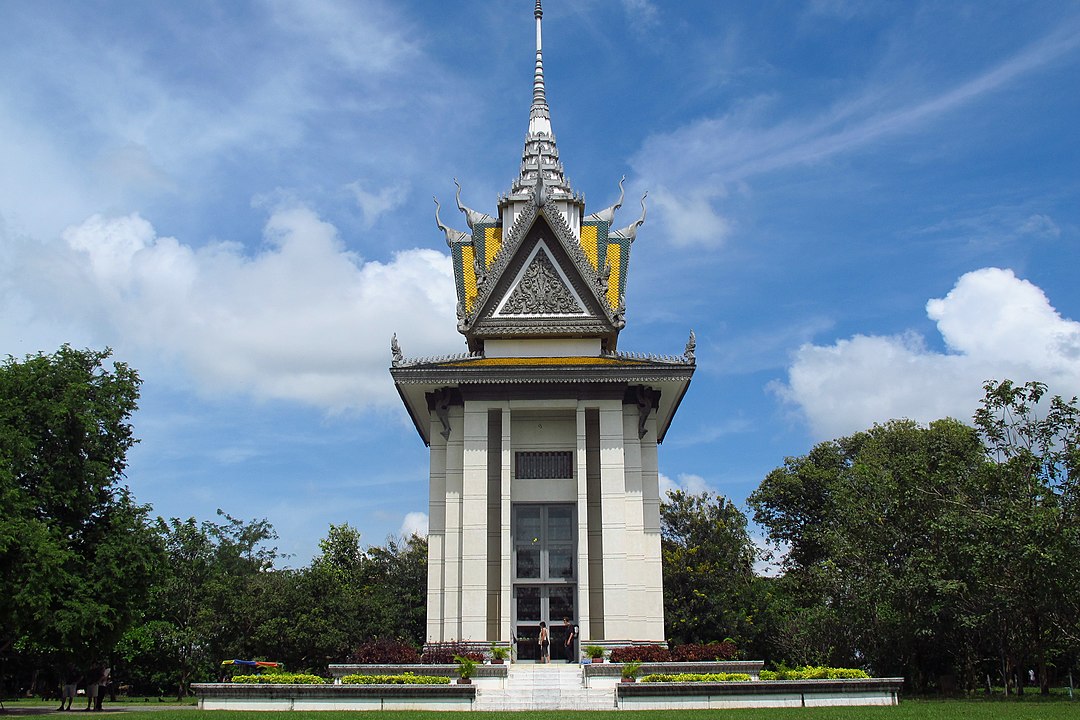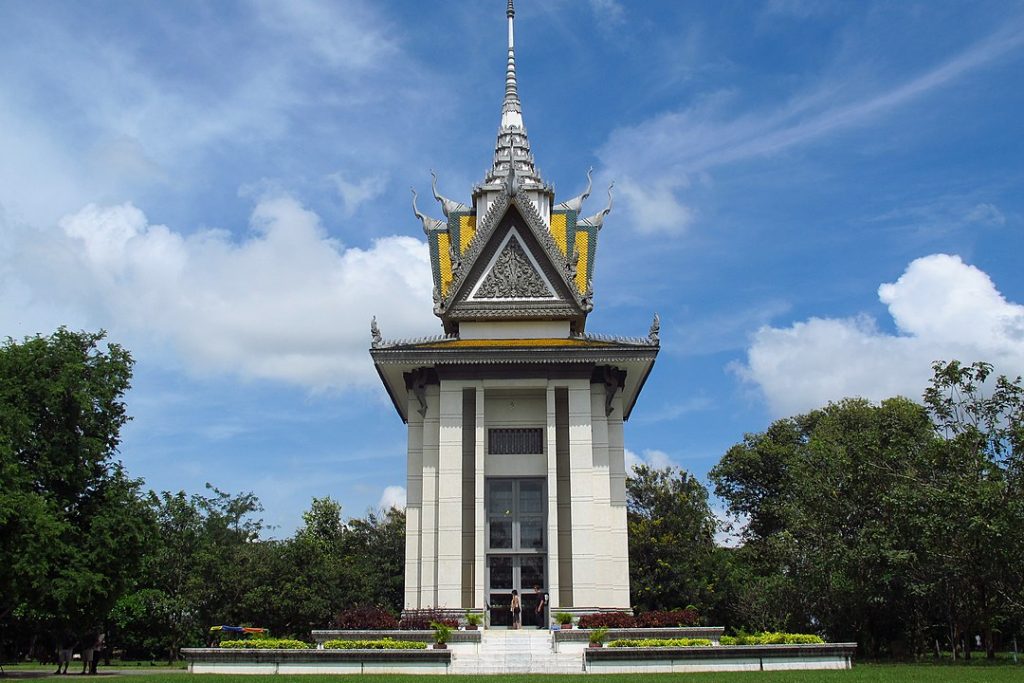 Alejandra Werner blogs at Universo Viajero.
---
The Great Railway Bazaar
The Great Railway Bazaar by Paul Theroux is, in my opinion, one of the great travelogues of all time. It's an epic, idiosyncratic book that spans continents and begins with a travel writer's musings. In an interview, author Paul Theroux described how he scanned the departures board of Blackfriars railway station and saw a list of far-flung place names. He said, "Dreams often begin with a consciousness of exotic place names." And then he wondered "Just how far could I go if I began my train journey in London, crossed to the continent, and boarded the train for Paris?" Could he really travel around Asia by train?
"The Overseas Timetable and the detailed map of Asia (showing all railway lines) I bought at Stanford's in Long Acre, Covent Garden, told me everything I needed to know and convinced me that such a long trip might be possible. It was simply a matter of changing trains." His journey took him from Victoria Station in London across Europe, the Middle East, India, and Asia all the way to Tokyo Central in Japan; then back from Japan across Russia on the Trans-Siberian.
Published in 1973, The Great Railway Bazaar is a bit of a cult favorite, and perhaps especially among those of us who spend time on Indian trains, like me. I've traveled across the length-and-breadth of India by train (and now live in India). Like the book itself, traveling by train in India is an adventure full of unexpected surprises, interesting characters, local flavor, and unavoidable discomforts.
One of Theroux's great talents is capturing the feeling and essence of a place, and an Indian train certainly has a distinct ambience. I read this book on a long train journey in India and have very vivid memories of shining my headlamp on the pages, not being able to put it down after the lights in the cabin went out, and the train rolled along through the night, whisking me away on yet another adventure across the subcontinent.
The Great Railway Bazaar is one of the best books to read before traveling to Asia to help capture the essence of the continent.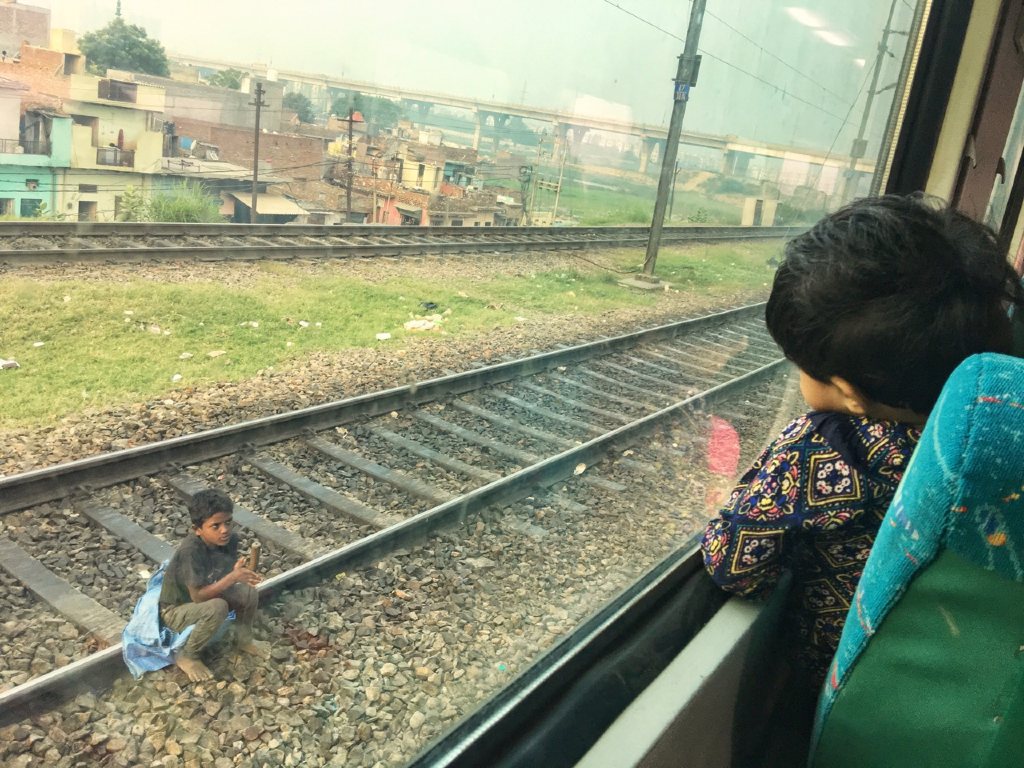 Mariellen Ward blogs at Breathe Dream Go.
---
Sacred Willow: Four Generations in the Life of a Vietnamese Family
Sacred Willow is a powerful and moving book set in Vietnam. I read  Sacred Willow before visiting Vietnam for the first time 15 years ago. If you liked Jung Chang's Wild Swans, then you will also love this book.
The story spans the lives of four generations of a Vietnamese family. The author recalls her own family's struggles through over 100 years of Vietnam's recent history. It covers French colonialism, the Japanese occupation during WWII and the Viet Minh's struggle for independence, including the American intervention and the ensuing Vietnam War.
The personal stories of the author's family experiences really bring to life the history and culture of Vietnam and explain the impact Ho Chi Minh had on his citizens. It also helped me understand the divides between north & south while I was traveling through the country. It remains one of my favorite books of all time.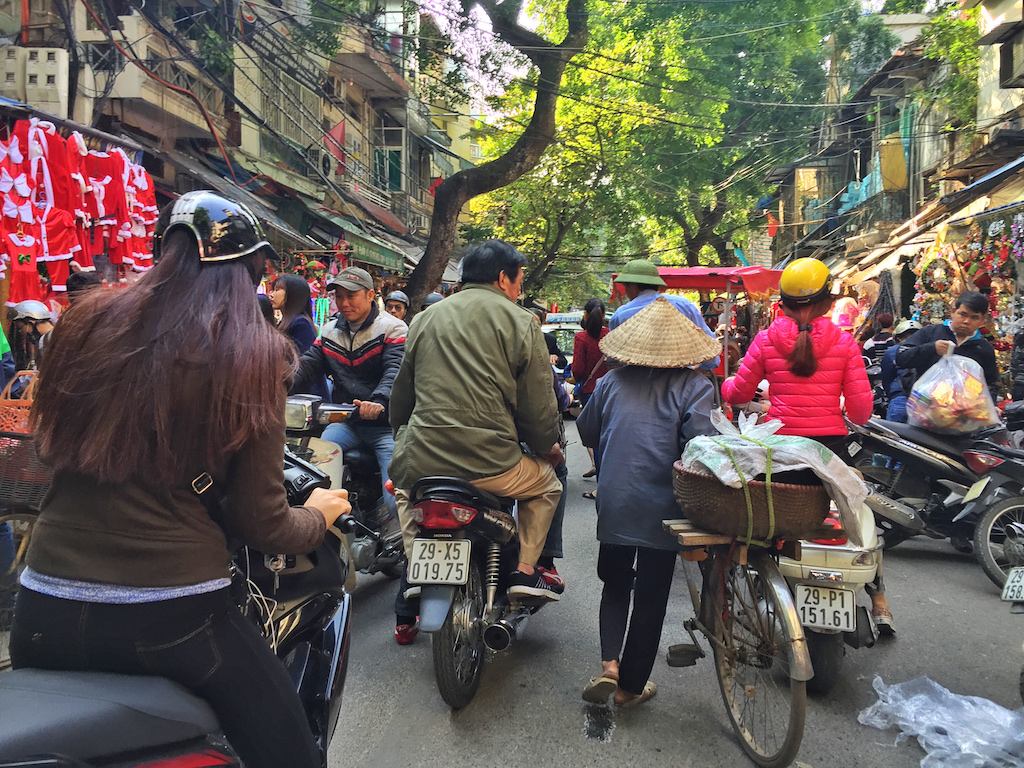 Marianne Rogerson blogs at Mum on the Move.
---
Panchinko – South Korea
When traveling or living in a new country I always try to read books about that country. Travel stories or novels that take place in that certain place. As I have been living in South Korea for a couple of years I have read quite a few Korean novels and learned a lot about the history of the country.
Of all the novels I read about South Korea, Panchinko was by far my most favorite one. It is a great story and as it takes place during the Second World War, the reader gets to learn a lot about the history of Korea and its relationship with Japan. The story is about a family from Busan, which is a beautiful city in the south of the country. The story goes on for about 50 years and follows this Korean family through time. A must-read, especially when traveling in South Korea.
This is one of the best books to read before traveling to Asia to get a feel for the area.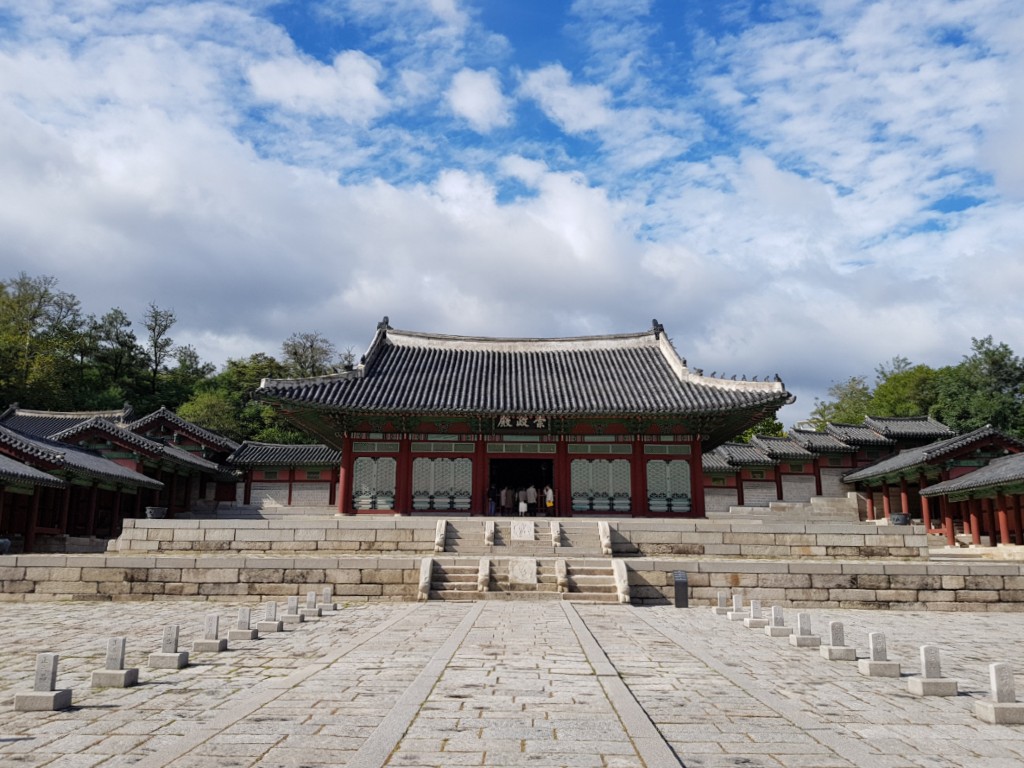 Marie blogs at Be Marie Korea.
---
Married to a Bedouin – Petra, Jordan
"'Where you staying?' the Bedouin asked. 'Why you not stay with me tonight, in my cave.' He seemed enthusiastic. And we were looking for adventure."
Thus begins the story of how Marguerite van Geldermalsen, a New Zealand-born nurse, became the wife of Mohammad Abdallah Othman, a Bedouin souvenir-seller at the ancient city of Petra in Jordan. The story details how she lived with him and their children in a community of 100 families in the ancient caves of Petra in Jordan.
Marguerite and a friend were traveling through the Middle East in 1978 when she met the charismatic Mohammad and decided that he was the man for her. Their home was a lofty 2,000-year-old cave carved into the red rock of a hillside. She became the resident nurse and learned to live like the Bedouin, cooking over fires, hauling water on donkeys, and drinking sweet black tea. Over the years she became as much of a curiosity as the cave-dwellers to tourists. We indeed met her on our visit to Petra! Married to a Bedouin is her extraordinary story.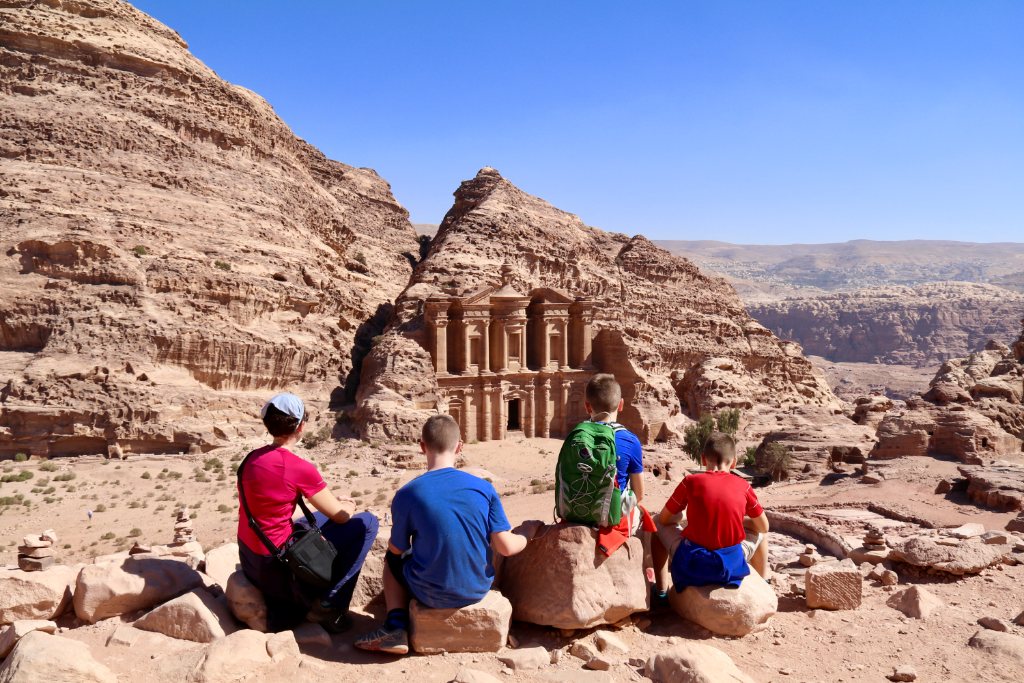 Nicky Williams blogs at Go Live Young.
Travel around Africa through your literary imagination
White Gold – Morocco, Africa
Sitting with my coffee in Meknes and looking at the faces of the locals, I found myself wondering about the ancestry of the local passers-by. Could they be distant cousins of my husband whose family were once Cornish tin miners?
Giles Melton's extraordinary book, White Gold, is a fictional tale, but it is set in the very real history of the 17th-century white slave trade. Barbary pirates raided European coastal towns, kidnapping men from their beds for sale in the North African slave markets. One of their most ravenous clients was Sultan Moulay Ismail who was building Islam's answer to his contemporary Louis XIV's palace of Versailles. In a strange reversal of the Moorish influence on Andalusian architecture six centuries earlier, the Moroccan Sultan used imported slaves to create an international style for projects in his new capital at Meknes.
The Sultan's labor force included 30,000 Moroccans, but to fulfil his plans for a palace with the most magnificent gateway in history, not to mention stables fit for 12,000 horses, each with a personal groom, he needed slaves too. Skilled Christian engineers and masons were the ideal fuel for the white-hot furnace of the Sultan's ambition.
Reading this fascinating book while visiting Meknes and Volubilis is guaranteed to give a historical insight into human trafficking from an angle like no other.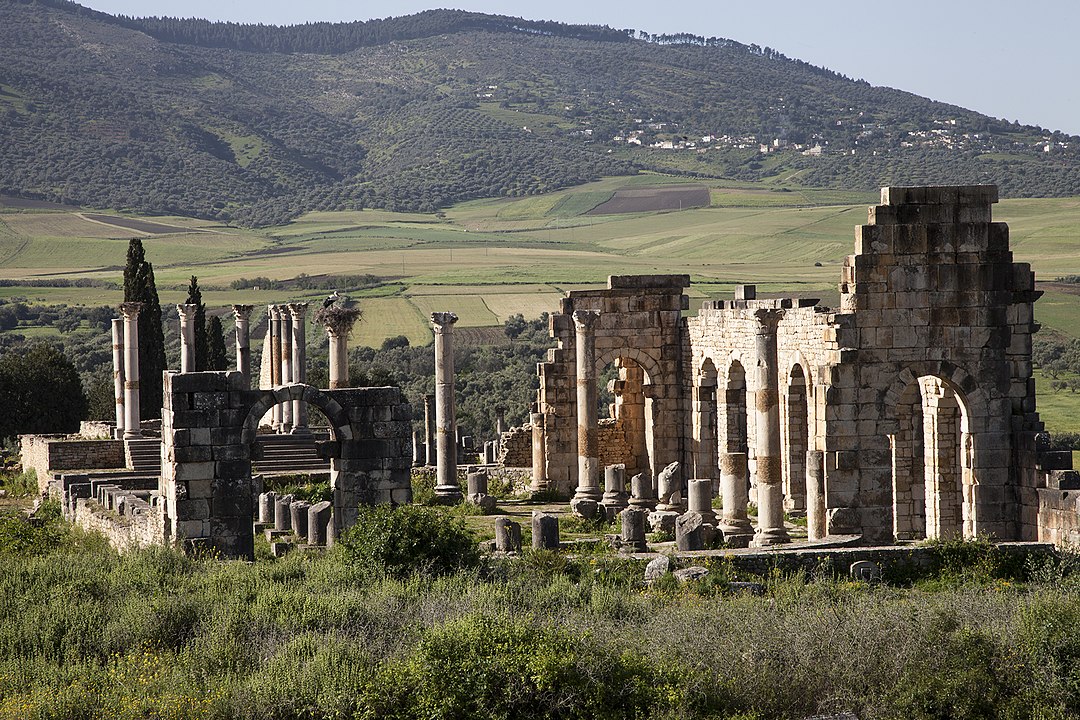 Ania James blogs at The Travelling Twins.
---
Diamonds, Gold, and War – South Africa
I knew very little about South Africa's history before visiting in 2017. To remedy that, I downloaded the 500-plus page Diamonds, Gold, and War: The British, the Boers, and the Making of South Africa by Martin Meredith to my Kindle. Despite its daunting length and subject matter, it read much more like a thriller than an in-depth history of South Africa.
It covers hundreds of years of colonization from the Boers to the British, including diamond and gold mines, a very disastrous war and the complex, deep-seated racism that has haunted South Africa for hundreds of years. The author focuses on two of the most important figures of South African history, Cecil Rhodes and Paul Kruger. It's a book I couldn't put down and reading it while in South Africa, in the locations described in the book, made me really appreciate where we were and the people we met. Diamonds, Gold, and War should be on everyone's South Africa packing list.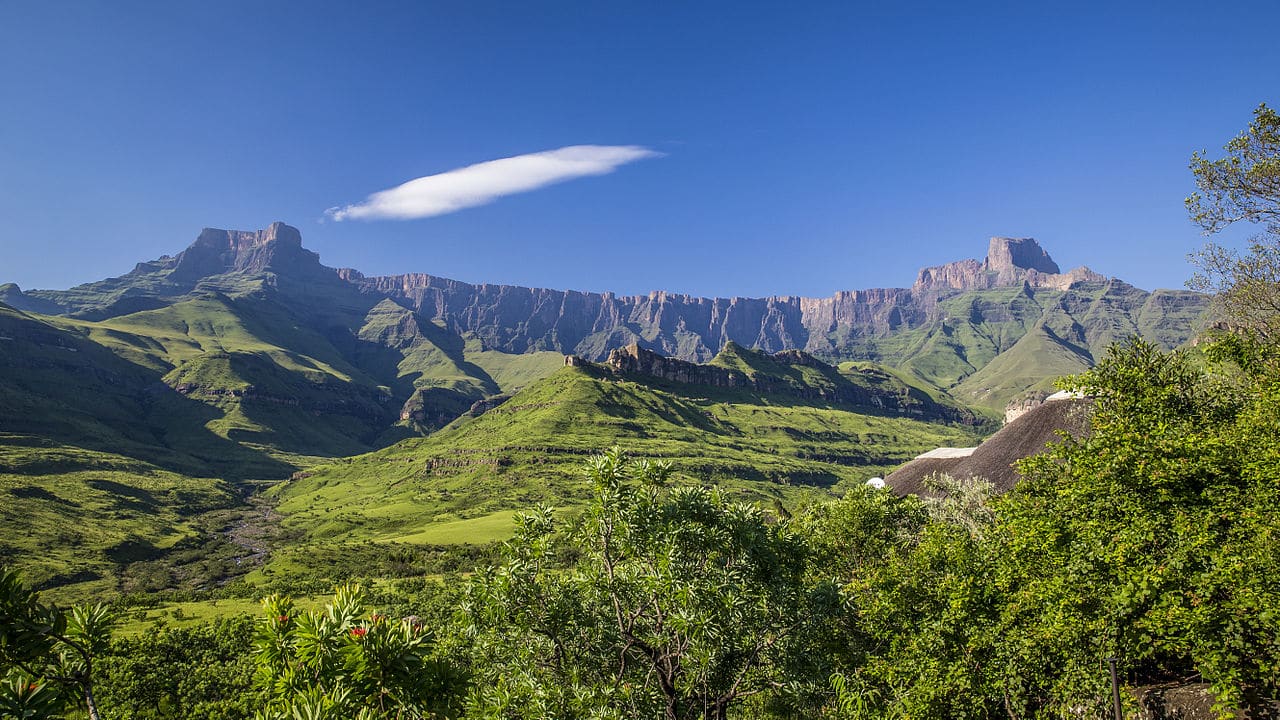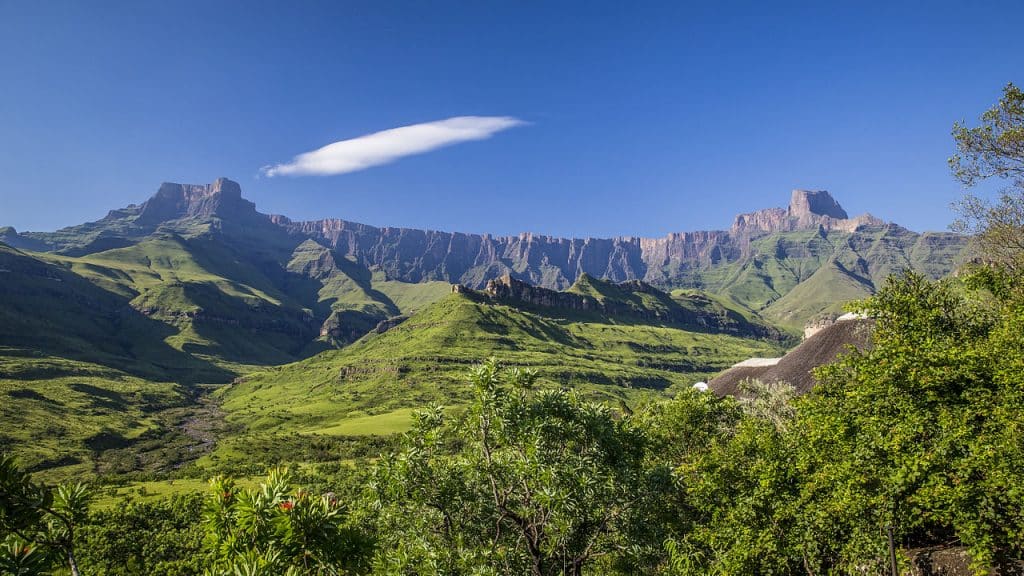 Erin Mushaway blogs at Sol Salute.
---
Out of Africa – Kenya
After realizing we were going to be staying at the lodge where the movie Out of Africa was shot, I was even more excited about our safari trip to East Africa. The story is a memoir published under the author's pen name, Isak Dinesen – about an aristocratic Karen Blixen (played by Meryl Streep in the movie) who travels to Africa to join her husband in Kenya. The young baron and baroness run a coffee plantation below the Ngong Hills about ten miles southwest of Nairobi. They have trouble making it work. After discovering that he is also unfaithful, Karen develops feelings for a hunter named Denys (played by Robert Redford in the movie).
I didn't finish the book before the trip and ended up reading it during the trip and felt it all came alive. We visited the museum in Nairobi which is housed in the farmhouse where Karen Blixen lived between 1914 and 1931. She left after a series of personal tragedies, but the lovely colonial house has been preserved well. You can wander through the beautiful garden, and you can even see the tractors and other equipment used by the coffee farm. Inside the house, you can see Blixen's kitchen, her cuckoo clock that the Masai children came to see every day at noon, and the place where she sat down to prescribe medicine to the people
At the Luxury Lodge Angama Mara, you can be Meryl Streep and Robert Redford. The staff can set up a picnic with views of the Great Rift Valley overlooking the plains of Masai Mara, just like in the movie and book. It is the closest version of paradise I have seen on this earth.
Priya Vin blogs at Outside Suburbia.
---
Which great books to help you travel around Asia and Africa did we miss? Tell us in the comments which books moved you the most and ignited your wanderlust.
If you like this series on travel inspired by novels, be sure to check out these posts:
And don't forget your free membership AND 2 free eBooks of your choice with audible.com using this link.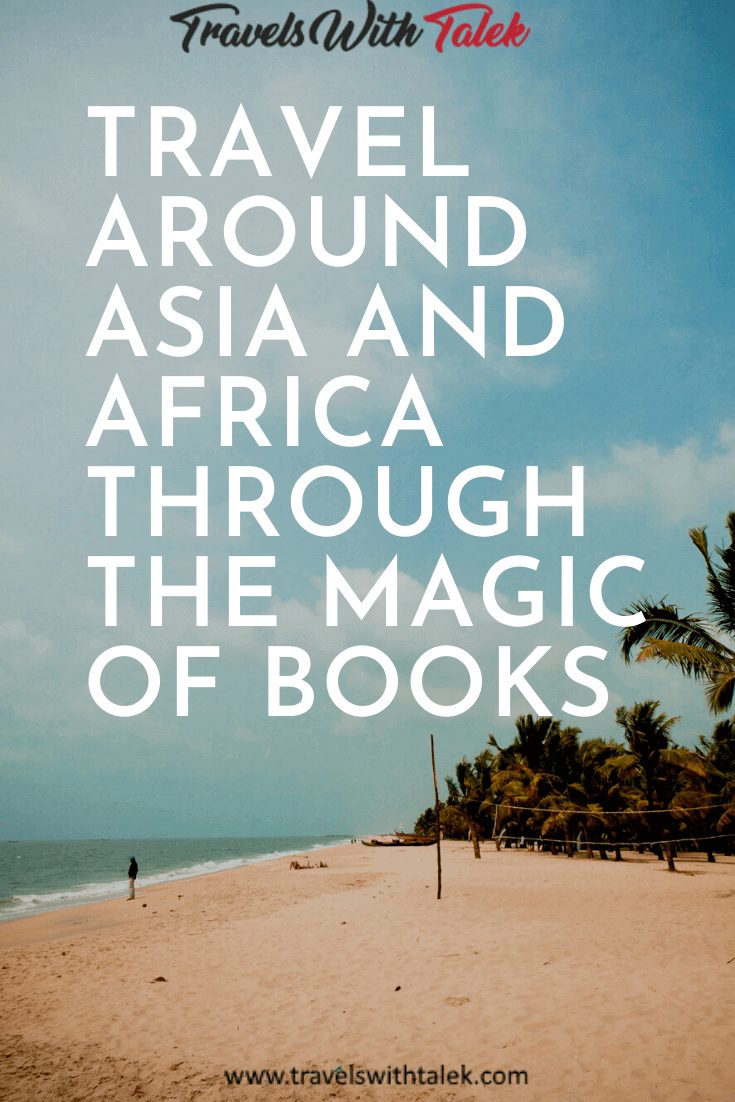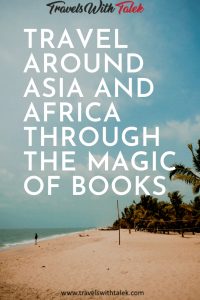 BTW, if you are getting ready for your trip, make sure to take advantage of these useful, money-saving links to book your trip:
I personally use, and can recommend, all the companies listed here and elsewhere on my blog. By booking through these sites, the small commission we earn – at no cost to you – helps us maintain this site so we can continue to offer our readers valuable travel tips and advice.