Knowing how to plan a trip will help you pull it off seamlessly.  First, put yourself in a "plan to travel mindset." Next, research the best travel planning tools you can find to help you plan a trip that will be truly memorable.  Here are some of the best travel planning tools and apps we've identified, contributed by frequent flyers.
Best Travel Planning Tools and Apps
Plan your foreign currency needs
One of my favorite travel planning tools is XE Currency.  With this app, you plug in an amount in whatever currency you want converted, then select the currency you want to convert to and voila!
Say you think you'll need abut US$100 every day while you're in Spain. Insert US$100 into XE and select Euros. This is a great tool for verifying the amount of money you need from an ATM abroad, converting restaurant bills, and so much more.   It helps you keep a grasp on your spending while you travel.  Quotes are live and, it converts all currencies and, being an app, its ready when you are.
XE also has a handy tool to assist you in keeping tract of your business expenses. Just fill it out as you go along and print out/ submit when you're done.  It's like having a private assistant.  This tool will save you money and time and give you peace of mind. It's one of the most useful tools I use regularly to plan travel.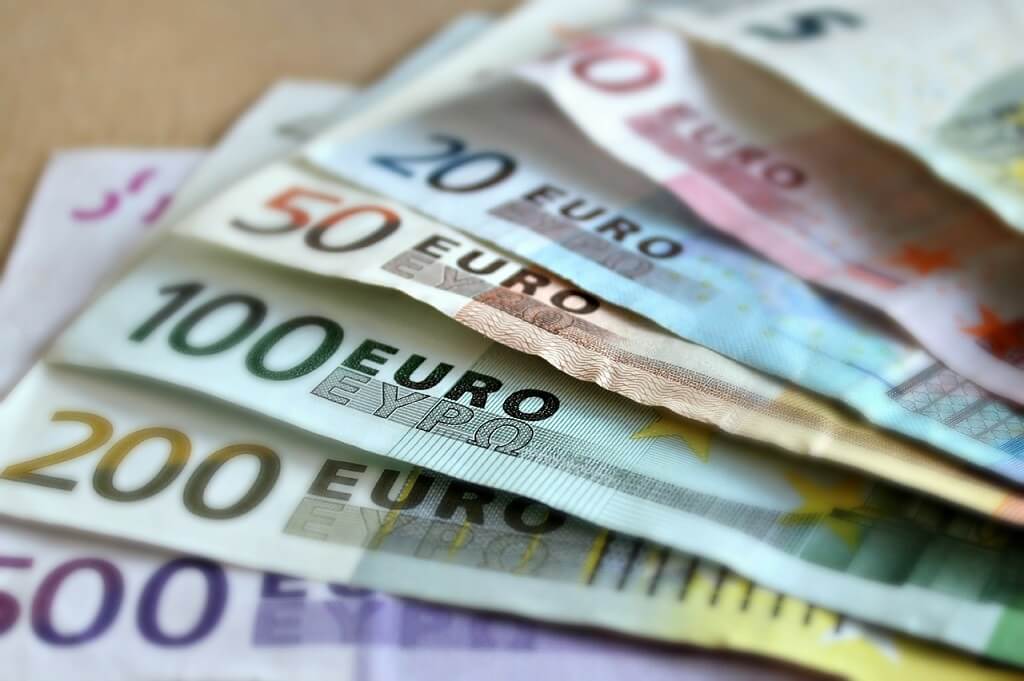 Talek blogs at Travels with Talek   
*****
Quickly identify best camping sites
I simply can't recommend The Dyrt app enthusiastically enough when it comes to planning camping trips. This app has the largest collection of campsites of any single resource, app or website or otherwise. These sites are all in the US, and all 50 states are represented. 
Simply download the app, and search the area you want to camp. You select an area of the country (big or small!), set your filters, and browse the campsites. There's something for every type of outdoorsy traveler: glamping, KOAs, national parks, and even dispersed camping in national forests. The filters are great for finding spots to fit your preferences, as you can search by price (I often use it to find free camping), rating, hike-in vs car camping, and much more. 
The Dyrt is so fun and addicting to play around with, I've planned dozens of dream camping trips with it. One of the best features is the downloadable topo map option. This allows you to find and plan travel to your campsite in those off-the-beaten-path areas where you might not have cell service.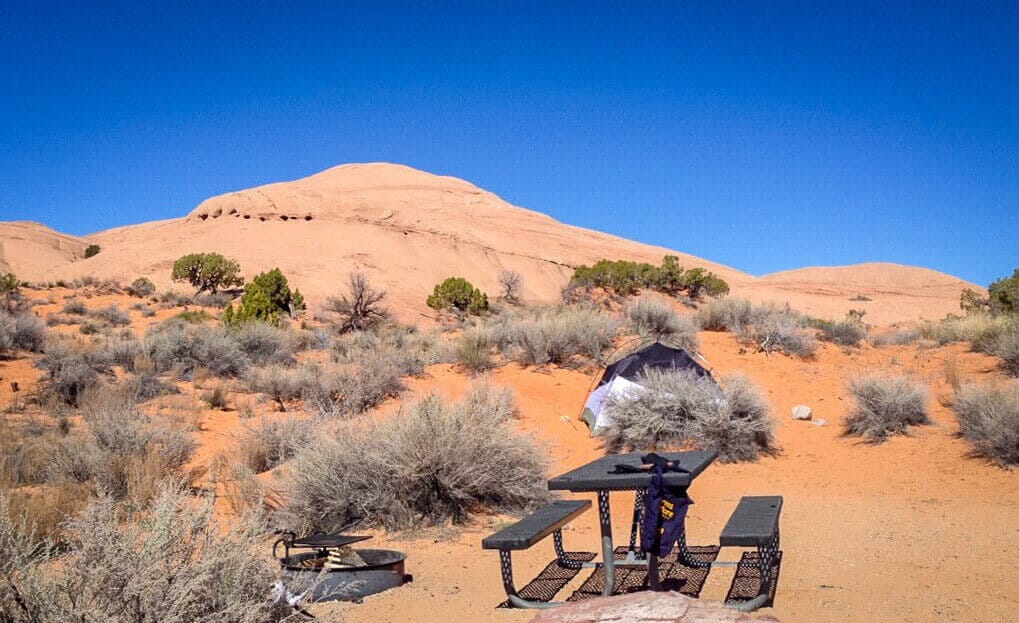 Kaisa blogs at Glam Granola Travel
*****
Save your itinerary and tips to Google Sheets
Easy and free to use, Google Sheets, is the Google equivalent of Excel. When planning a trip, we tend to use many sources to gather information, which can sometimes mean anything we've found has the possibility of being lost or forgotten about. So inputting all of the information discovered into one sheet makes it simple to access and plan.
If you're going on the trip with others, you can also share the sheet and work on it together to help plan the trip of a lifetime!
Creating new sheets for every adventure I go on, I use the same layout each time, and it's simple to create a new one for every trip you go on. I tend to split the sheet into three tabs; itinerary, things to do/see and sources.
Available as an app, it's helpful on the go as you're able to access the sheet wherever you are in the world, even if you have no WiFi. If you couldn't fit something into one of the days, for example, you can move your itinerary round, to ensure you've seen everything you wanted on your trip!
Kim blogs at The Adventure to Me
*****
Shoot for cheaper airline tickets
The cost of your flight is pretty much guaranteed to be one of the most expensive parts of any trip abroad, and having the free app Hopper up my sleeve has been a life-saver every time I've been planning a trip to South America, the region that I cover as a guidebook author and blogger.
Hopper works like a charm. All you need to do is plug in the dates you intend to fly (or you can set up a few different options if they're yet to be fixed) and it'll tell you when it predicts flight tickets will be at their cheapest. It does this by looking through years of historical flight pricing data and using this to determine whether buying now, three months in advance or even just three weeks out is likely to be the kindest to your pocket.
Sure, it can be a little bit of a gamble as it's using historic data, not a crystal ball. However, it has personally helped me score extraordinarily cheap flights to Easter Island, as well as some pretty sweet deals between the UK and Colombia, so it's a tool that I now use on each and every trip.
Steph blogs at Worldly Adventurer.com
*****
Map your city
One of the best tools for planning a city break is the Citymapper App. I use it almost every day for getting around my home town of London, but it's equally useful for finding the easiest, quickest, cheapest or fastest way around in any one of 41 cities around the world, including Paris, Berlin, Rome, Istanbul, Vancouver, Tokyo, Sydney, Mexico City and Singapore to name just a few.
The app is so brilliant because it merges information on every available type of transport in that city. Not sure if it's quicker to get the bus, train, taxi or walk? Citymapper will give you every alternative and show you all possible routes so you can decide. It tells you how much each type of transport costs and includes helpful hacks, like which exit to take from the station or where to stand on the platform. It's also connected into real-time travel updates so it will tell you how long you have to wait for the next bus or if your service is disrupted.
The best part is that you don't have to BE in that city to use it. Just click the settings button and you can easily switch cities, allowing you to plan your trip in precise detail before you even get on the plane.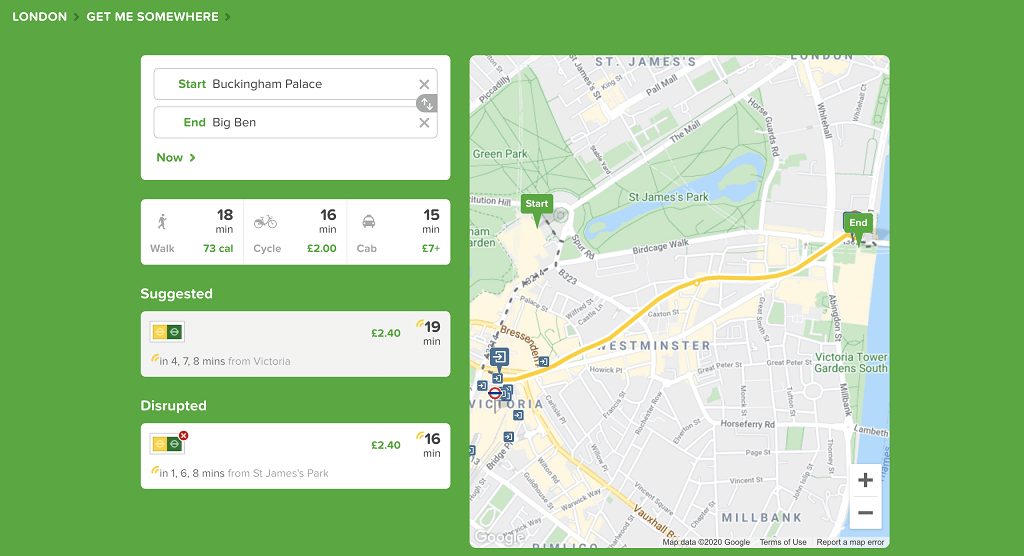 Bella blogs at Passportandpixels
*****
Staying loyal to a specific booking app pays off.
For example, Hotels.com, a booking platform (which also comes with an app) where you can find accommodations all over the world offers a program that allows its customers to get a free night after 10 stays.
What's great is that the value of your free night is based on the average price of 10 properties where you stayed, so if you stay at more expensive accommodations, your free night will cover the price of mid-range-to-expensive accommodation.
Likewise, if you stay at less expensive hotels, the value of your free night will be lower, and you might have to pay the difference if you want to use your free night for a stay at a more expensive property.
In addition, users also collect points which can boost their status over time and provide better prices on many accommodations. The app tells you about your status based on your bookings and overall history.
You should especially follow this advice if you are doing a road trip along the West Coast USA and need to watch your expenses.
However, it's not just Hotels.com that rewards loyal customers. Many other platforms such as Booking.com offer free nights and perks for those users who stay with them for a while.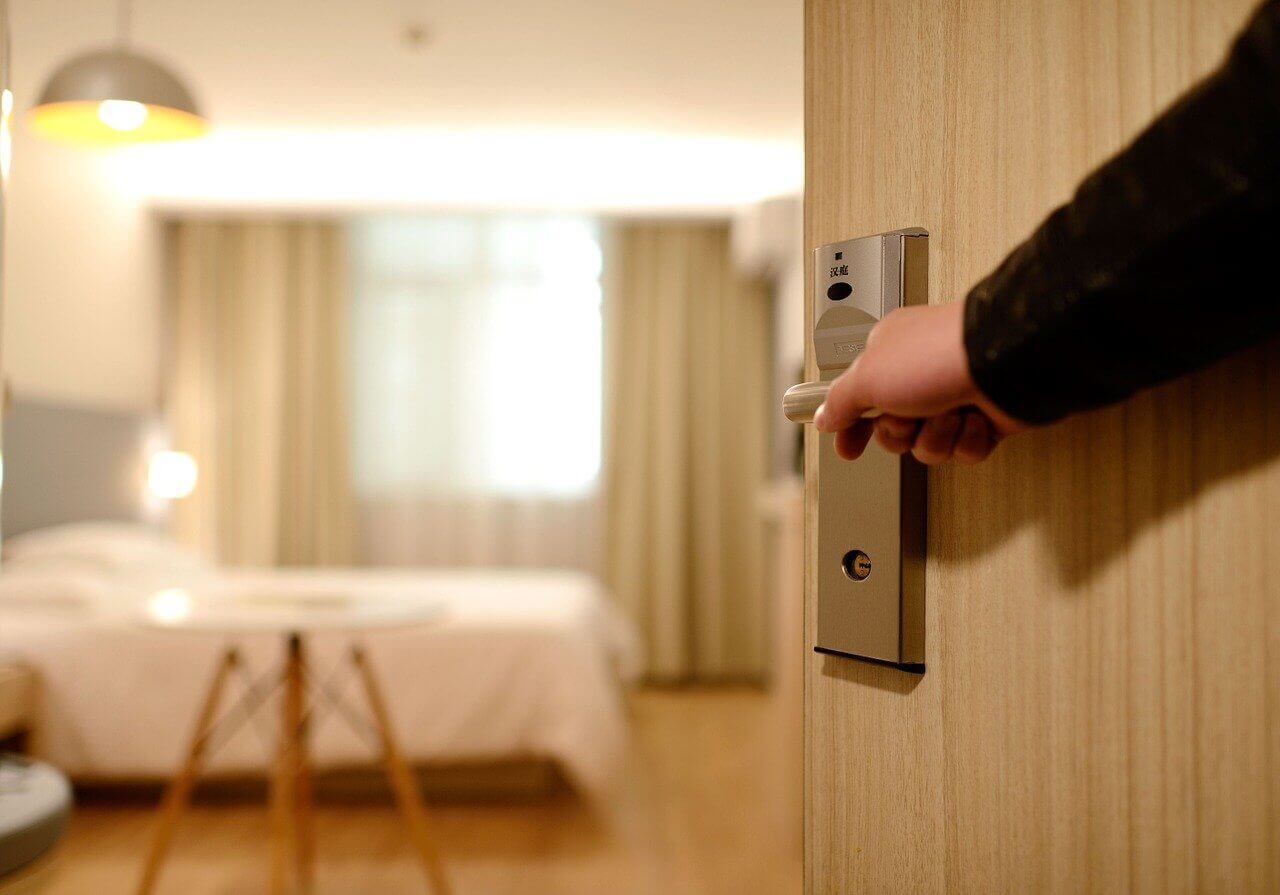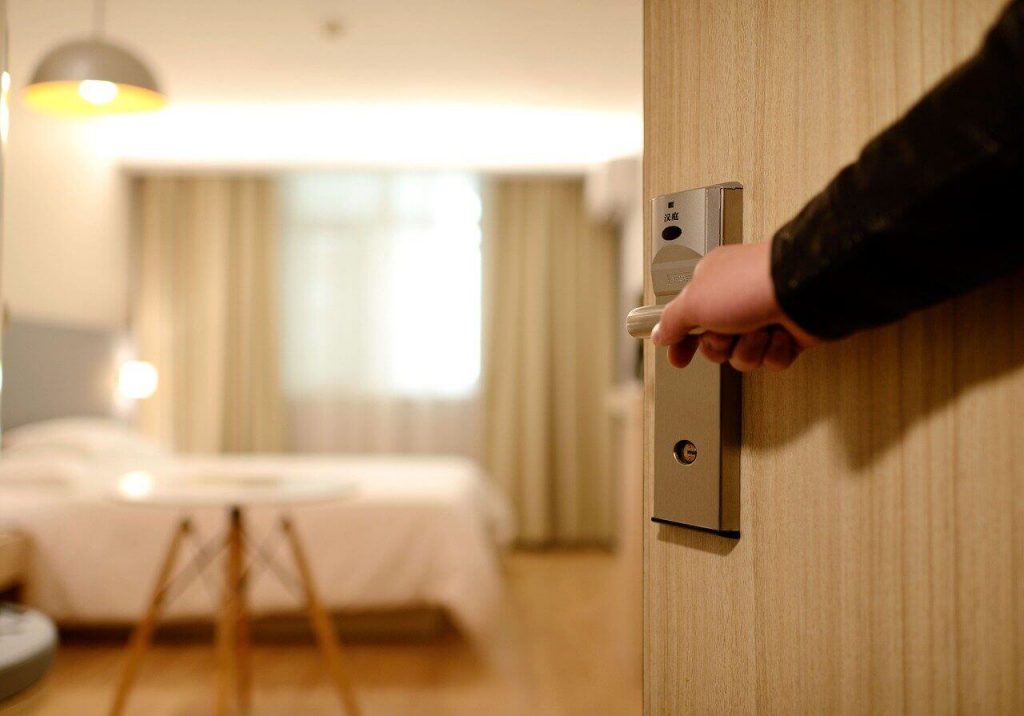 Daria blogs at The Discovery Nut
*****
Use an itinerary planning app
GPSmyCity is an app that features self-guided city walks in 1,000+ cities worldwide – from Voodoo tours in New Orleans to the best things to do in Moscow. The app includes detailed tour route maps and powerful navigation features, to guide you from one sight to the next. You can follow GPSmyCity's expert guides or take their suggestions and create your own custom walking tours.
It's a great way to plan and explore all of the best attractions on your own and at your own pace. Another awesome thing about this app…you have the option to "upgrade" any walking tour and download it, so it will work offline. No internet connection, no cellular data, no problem! (It costs $1.99 per tour to upgrade, or you can get a yearly subscription for $12.99 for unlimited upgrades.)
I, personally, love this because any time we are on a trip and trying to navigate…finding a data connection can be tricky. Plus, having GPS running in the background drains your battery life, big time. But these are problems you won't have to worry about with GPSmyCity!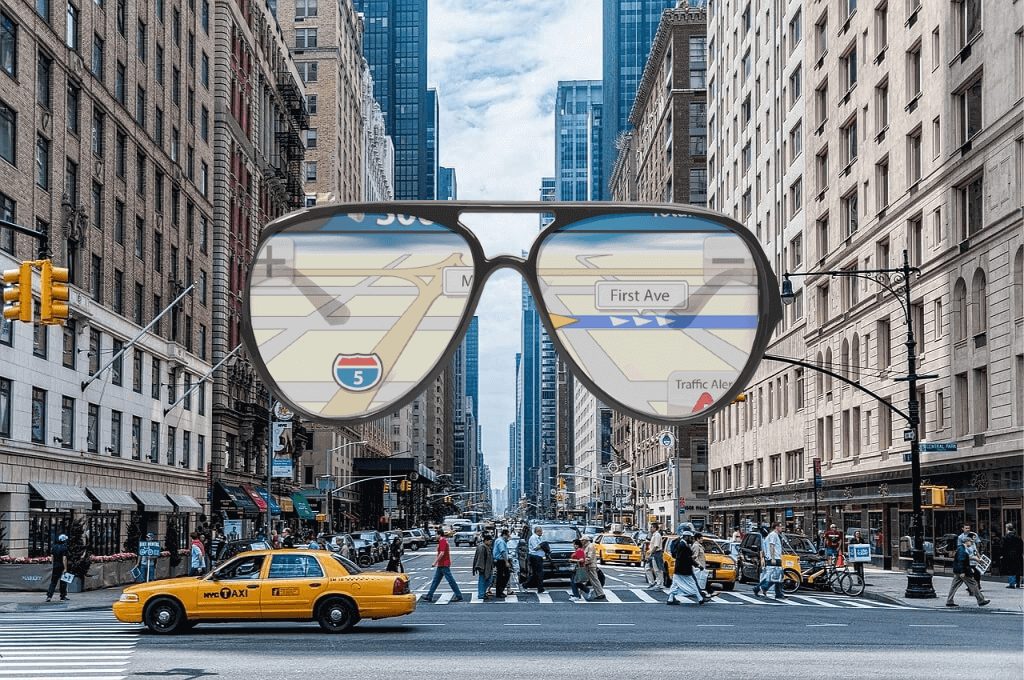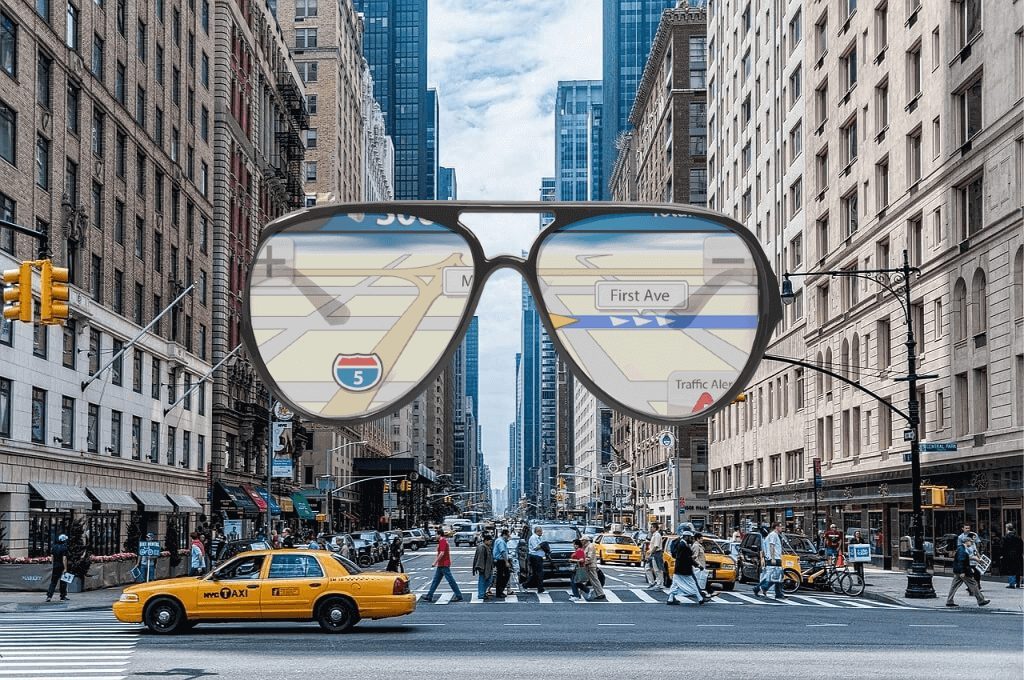 Lindsey blogs at Have Clothes Will Travel
*****
Locate vegetarian options beforehand
If you are a vegan or vegetarian traveller, then you might already know it's not always easy to find hearty food. The HappyCow app flags all the local vegan and vegetarian restaurants, along with places with great options and is one of the best travel planning tools for vegetarians. Users can leave reviews to flag issues and give advice – for example, 'ask for the veggie burger without mayo to make it vegan', 'best place for dairy-free ice cream' and directions to hidden food stalls. You can easily search for places in order of which is closest to your location and review the ratings, before bringing your restaurant of choice up on the map.
In challenging countries, this can save hours of researching meal times beforehand. This has been a lifesaver for me, particularly in countries known for their meaty diets. For example, when travelling in Tokyo I discovered a whole network of amazing, vegan Buddhist restaurants through this app which I'd have never have found on foot.
Cassie blogs at Cassiethehag
*****
Compare flight prices with search engines
One of the most important things about traveling is finding the best flights possible. The definition of a "good" flight really depends on your travel preferences. Some people want long layovers to skip out of the airport and do some quick explorations of the city. While others just want to get there as fast as possible. But something we can all agree on is we want cheap flights! The best way to do this is with online flight search programs like the popular Skyscanner (https://www.skyscanner.nl/) and the less known flight finder from the popular Youtube channel Yestheory (https://travel.yestheory.com/flights/).
By using both these websites you are able to find the absolute best and cheapest flights for your dates and destinations. One great feature includes making multi-route plans like flying Amsterdam, to Singapore to Bali to Amsterdam. Plus, you can see the prices per month and use this to find the absolute best time to fly. Be sure to use these websites for planning your travels and enjoy great flights that make people look at you in shock when you state how much they were!
Samantha blogs at Samseesworld 
*****
Find off-the-beaten-path locations to include in your itinerary
Whether I'm planning a trip from home or while I'm already on the road, my number one travel tool is the free app Maps.me.
As you probably already guessed, Maps.me is an app that provides a map. It's comparable to Google Maps. Except, Maps.me is much more accurate when it comes to biking and hiking trails and navigating in lesser developed countries in general.
Seriously, anything from small street vendors, hidden waterfalls, local supermarkets, and unknown gas stations are marked on Maps.me. Are you looking for off-the-beaten-path hikes, deserted beaches, or viewpoints? I guarantee you can find them on this App.
I even use Maps.me to navigate hikes that normally require guides! How's that for one of the coolest travel planning tools!
When I'm planning a trip I always mark all the places I would like to visit on the map to get a general idea of how far apart they are. Next, I use Maps.me to make a rough itinerary, and lastly, I use Maps.me to navigate to all my destination without using data!
Because the best part about Maps.me is that you can download the map of your destination and use all of Maps.me's features when you're offline!
Making Maps.me the perfect App for both planning your trip and for navigating during your trip!
*****
Score free resources
Before traveling to any destination, consider doing a quick search on the internet for free resources that might help you plan your itinerary for when you're there (aside from TripAdvisor!). A free resource, for example, if you will be traveling to a specific destination like Disney World in Orlando, Florida, and you will be visiting theme parks like Magic Kingdom with your family, is the free version of Touring Plans.
The free version of Touring Plans is great to use to plan out your family's Magic Kingdom itinerary as it is customizable to your needs. You can input things like the rides and attractions you'd like to visit and your desired break times. It will also make suggestions about the best way to minimize wait times when it comes to the rides. The best thing about it though is that you can get an updated plan if you make changes to it throughout the day.
Websites and apps like these are very helpful, especially those with free versions, and should be used to make your trip planning easier – especially those travelling with young families.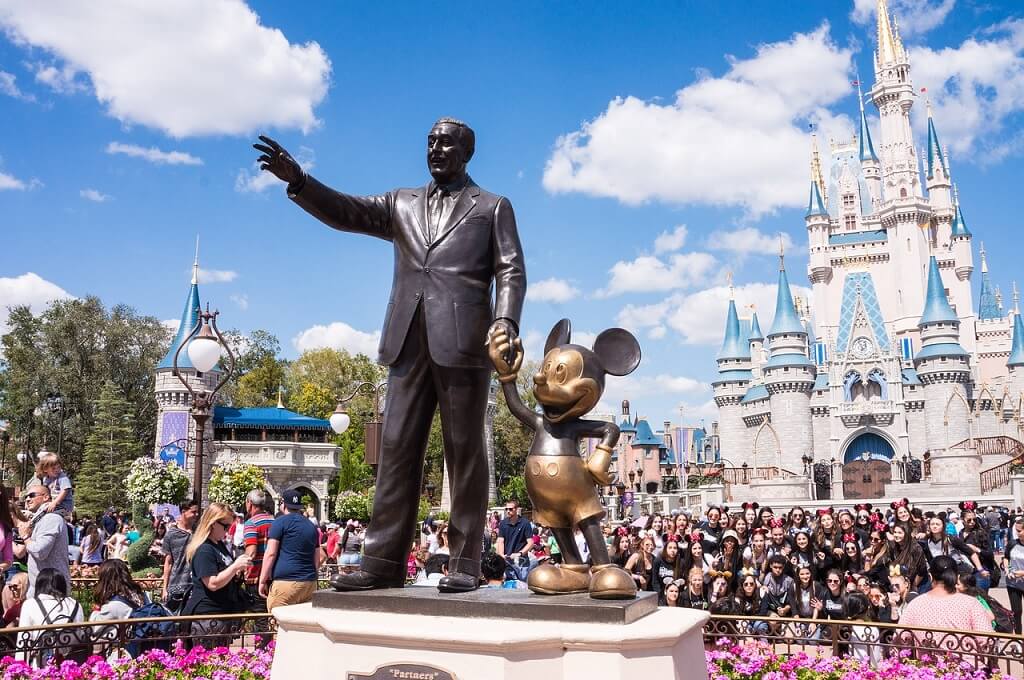 *****
Plan your train journeys
The Man in Seat 61 (www.seat61.com) offers a comprehensive guide on train travel around Europe and other continents and is an excellent travel planning tool. The website was created by an independent traveller who shares information, his experience as well as gives advice on best train routes all around the world. If you plan on having a trip with a train anywhere, this is your go-to travel resource, hands down.
You can find various information about timetables, prices, train station and the best train options for you depending on the country you plan on going to. It goes as far as providing photos of different train cabins or even vending machines for train tickets at particular stations. Also, you can get detailed instructions on how to book train tickets and where to find official vendors. It is so detailed that you most likely won't even need to check any other resource page for the information you're looking.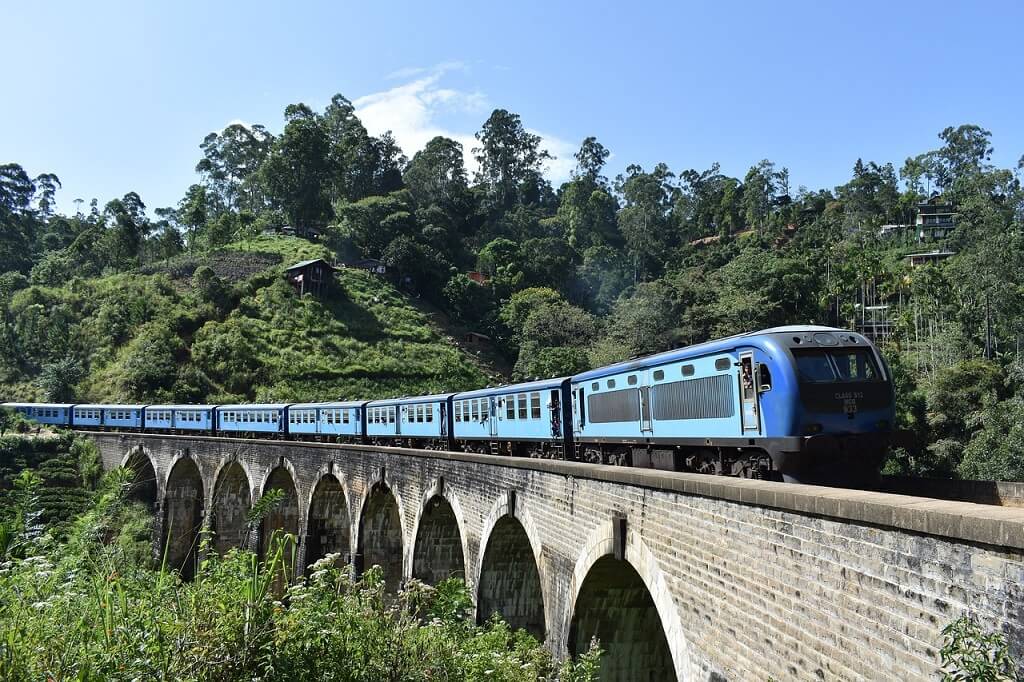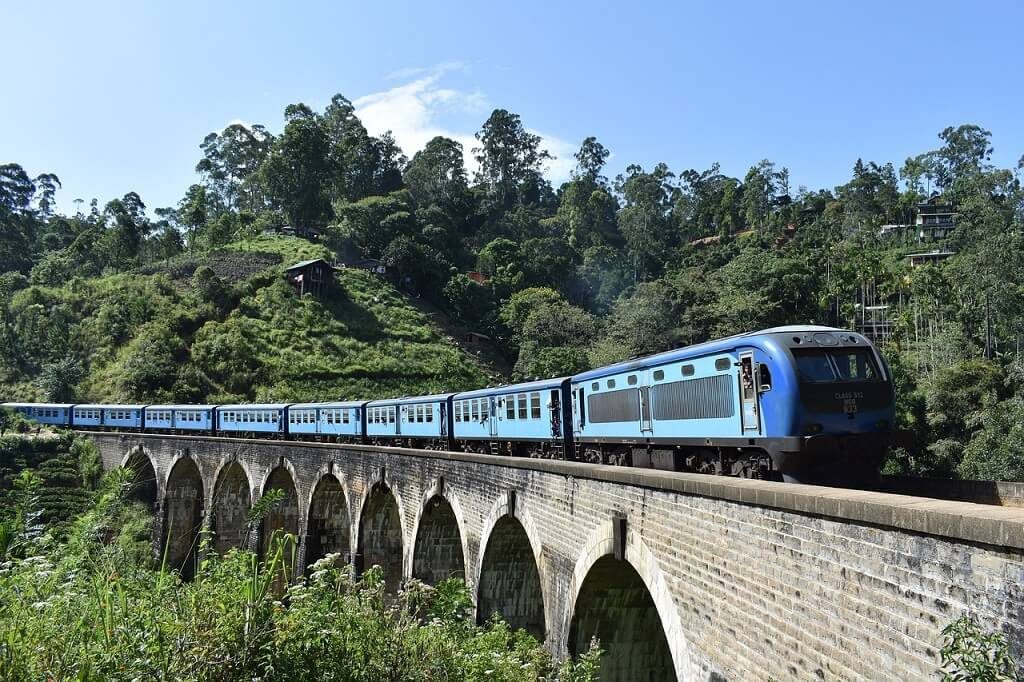 *****
Organize a hassle free-by-day itinerary
My all-time favorite app to use while traveling is Sygic Travel. It's completely free to use, and I actually stumbled upon it while trying to plan out my last-minute itinerary while I was visiting Vienna last spring! What's so great about Sygic Travel is that it will literally plan your whole day of travel for you. So, all you have to do is have a set plan of everything you want to do and see, and the app will do the rest!
An account is absolutely free to make. Once you make an account, you tell the app everything you want to do, and then you will get an itinerary that will reorganize your day in a way so you spend the least amount of time on transportation. In addition, the app will give you directions from place to place, and you can let the app know whether you'd like to walk, use public transportation, or drive. It has saved my butt when I've been on a time crunch many times, and I can't recommend it enough!
*****
Use a guidebook as a journal
As much as I love technology to help with some travel planning tasks, I'm also so old "skool." I LOVE travel books from Lonely Planet. They are always my first stop when I'm planning a trip. They do have a decent website, however, I prefer the physical guide books as these become working documents. 
I start on their itineraries page, and then write notes and draw stars on other places I want to add into my own itinerary. Throughout the book, I highlight anything I think is really important as well as cover the pages with other helpful information I have found out notes. Sometimes I will get a tip-off from a local or another traveller, and rather than just write a note on my phone, I find it much easier to draw it directly on the map in my travel guide or put a note n the margin of the location.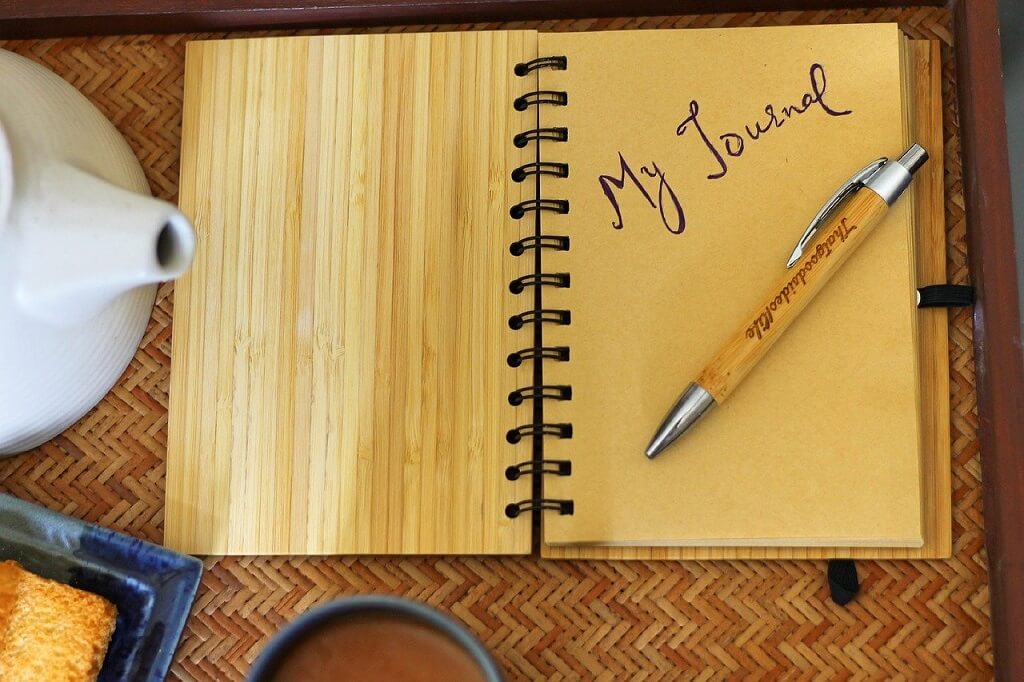 Doing this also means my travel guide also doubles up as my travel journal, as everything I need is in one place, as a tip put tickets in the relevant pages, so you know the date you did things on. My shelves are full up with old Lonely Planet editions which also make a great memento of my travels. 
Becki blogs at Meet me in Departures
*****
Plan around your travel highlights
Planning a trip is fun, but sometimes it can be a bit stressful as well. What do I need to pack? What area should I stay? What are the main attractions I have to see in this city?
One of the best travel planning tools that has helped me seamlessly plan my trips is an app called Visit A City. The best part about the app is that it's completely free to use. Visit A City features over 7000 destinations. Just type in the destination you're going to and you'll be given an option of popular attractions in the city, day tours and trips you can take from that destination, things to do in that city, walking and biking tours, and customized itineraries.
My favorite feature about this app is that you can tell it how many days you plan on being in that city and it will create a custom suggested itinerary of things to do and see for you. You can even create your own itinerary based on their suggestions on the app as well. All in all, Visit A City app helps you create a personal travel guide that's packed with valuable information right on your phone.
Disha blags at Disha Discovers
*****
Get from point A to point B many different ways
One of the most useful travel planning apps I have come across is Rome2Rio. The app lets you find routes to some of the most remote places. The app has additional local bus, train and ferry route details that even google maps doesn't know about. With direct links to timetables of local transports, the app really lets you plan for the off-the-beaten path hidden gems.
Say you want to go from Havana to Hanoi, New York City to New Delhi or anywhere else.  This cool little app will not only show you all the transportation options, it'll tell you the itineraries, the cost and even the seasonality!  Just plug in the trip origin and destination and see all the different ways to get there.
Many times I've saved tons of cash by finding an alternative airport to fly into then taking local transportation to my final destination.  Or, I found that I can get somewhere by a different option like a ferry making the trip that much more fun. I've even use the app to help me identify a brand new destination to visit that I would not have thought of before. How cool is that!? This is definitely one of my favorite travel planning apps.
Merryl blogs at Merryl's Travels and Tricks
Want more travel planning tools and tips? Check out these handy guides or this post on travel apps for your international trips.
What are some of your favorite travel planning tools? Let us know in the comments.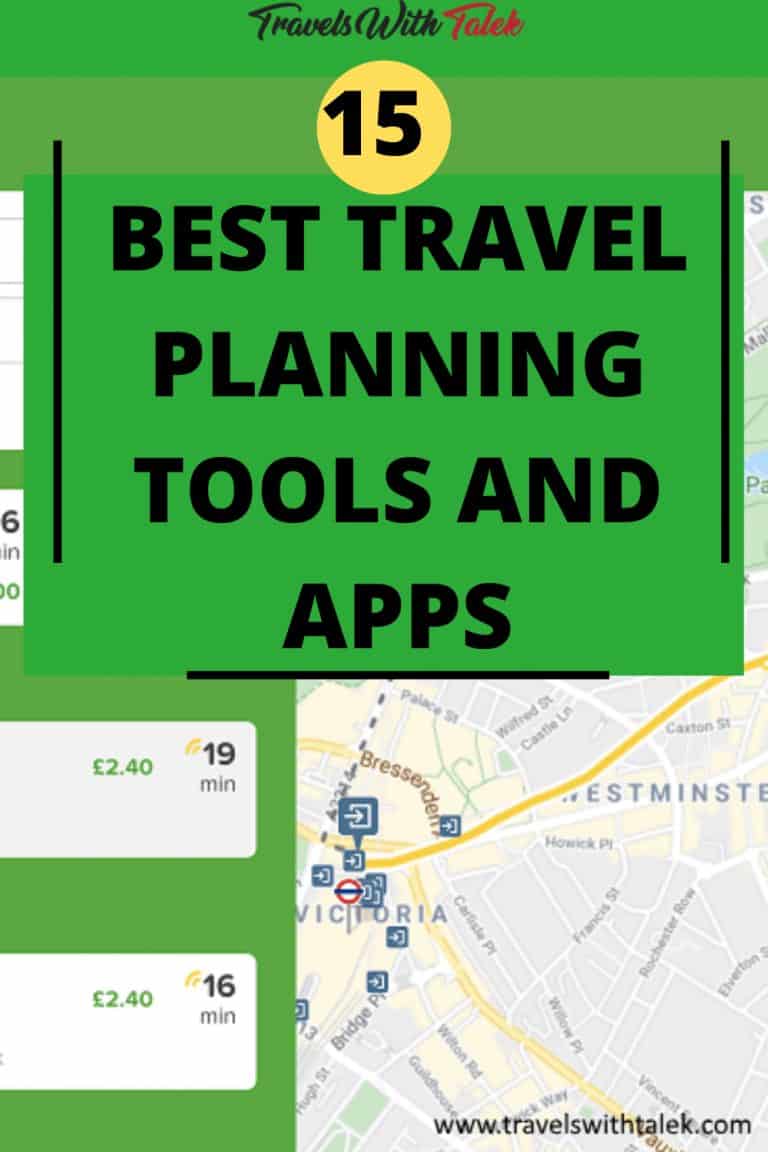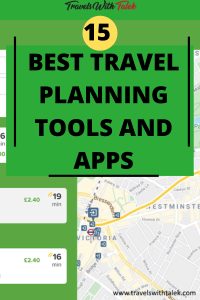 BTW, if you are getting ready for your trip, make sure to take advantage of these useful, money-saving links to book your trip:
I personally use, and can recommend, all the companies listed here and elsewhere on my blog. By booking through these sites, the small commission we earn – at no cost to you – helps us maintain this site so we can continue to offer our readers valuable travel tips and advice.