Planning your trip ahead of time can make all the difference between a hectic, stressful trip and a relaxing, fun-filled vacation. That's where mobile travel apps come in. We asked our fellow travel bloggers what their recommendations for the best travel apps for Europe, Asia, and the Americas are. Here's what they had to say.
The Best Travel Apps for Europe, Asia, and the Americas
GPSmy City
GPSmyCity.com is an app that allows you to select from various walking tours of a city. Say you're going to a new city; you can download various walks with maps, distances between locations, important sights and brief descriptions of the attractions. Once you download the app it basically turns into a tour guide.
The different walks are separated into many different sections based on a travelers' specific tastes: foodie, museums, main attractions, historical, nightlife…you get the picture.
The mobile app, for both iOS and Android, features walks for over 1,000 cities worldwide. One city is about $14.00. The cost varies from there depending on how many cities you want to visit. If many, a yearly membership might be your best bet.
The best feature – or one of them at least – is that the detailed travel routes are plotted on offline maps so you can use them to your heart's content without spending a dime on data!
With GPSmyCity you can lose yourself without getting lost!  Plus, you maximize your time. It's like having your buddy who's a local traveling around with you and has rapidly become one of my favorite travel apps for Europe, Asia and anywhere else.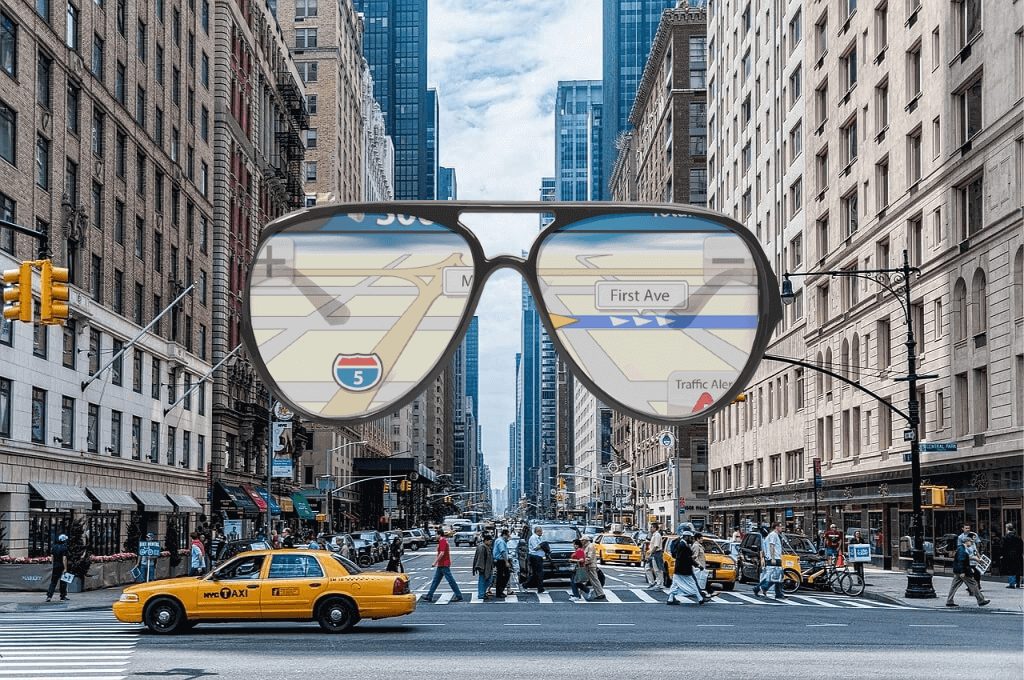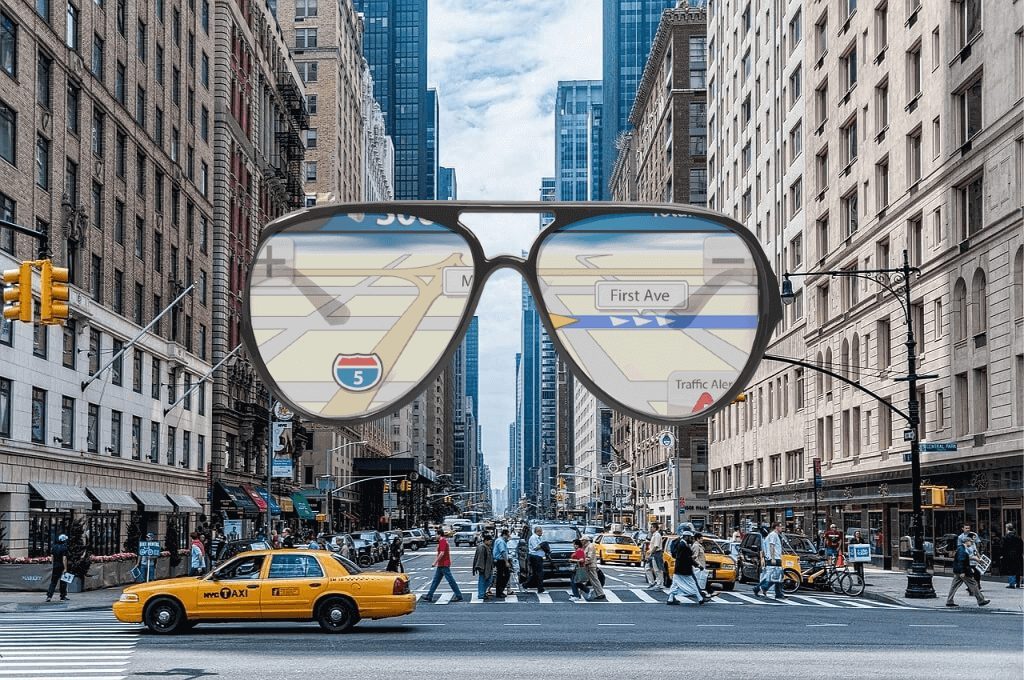 Talek blogs at Travels with Talek
"It is not down in any map; true places never are." – Herman Melville
Click To Tweet
---
Drinkspal
Drinkspal is the perfect mobile app for anyone visiting a new town and looking for the perfect venue. You can filter down on what you're specifically looking for, so it could be a pub that has WiFi within a 5 mile radius, but then you can further filter to find ones that are dog friendly, sell bottles of prosecco at under £15, sells Thai food and has a beer garden.
While many apps or sites list the different venues in a city you might visit, none have successfully allowed you to filter down until you reach the perfect option. But the best little addition is the drink deals and highlighted bars that are offering happy hour, meaning you can pick the bar in your area that will save your pennies, meaning your money can go towards the important things in life, such as activities and experiences. Obviously, this is a completely free app and doesn't take up a huge amount of space on the phone.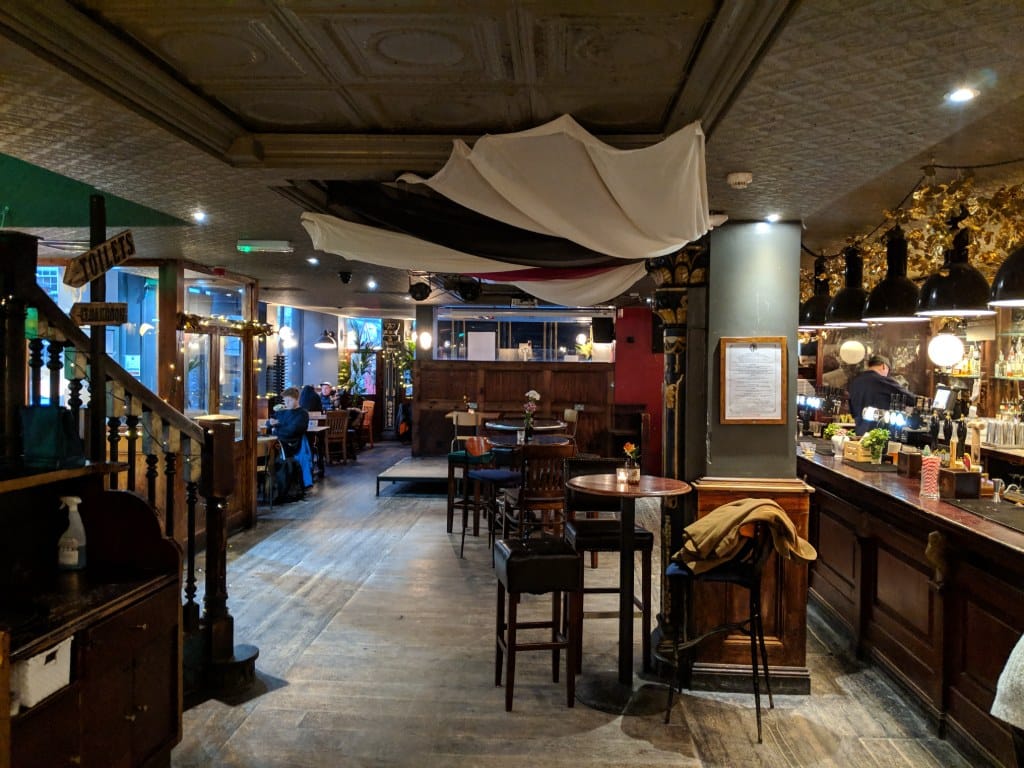 Tom Bourlet blogs at Spaghetti Traveller.
---
XE Currency Converter
Have you ever been in a situation where you aren't really sure if you are getting the correct exchange rate? This tends to mostly be a problem for me during border crossings. In fact, I recently had a man try to cheat me out of about $30 when exchanging money on the border of Costa Rica and Nicaragua. Luckily, I have the free XE Currency Converter app on my phone, and I noticed his "mistake" right away.
This app is great because you can quickly input the amount of money you are planning to exchange in one currency and it will tell you how much it is worth in the currency you are exchanging it for. You can even save your most used currencies for quick conversions. This is especially helpful if you are paying for something in USD in a foreign country. You can make sure that you aren't actually getting swindled out of money. It's a simple app, but it could potentially save you from being cheated out of a ton of money!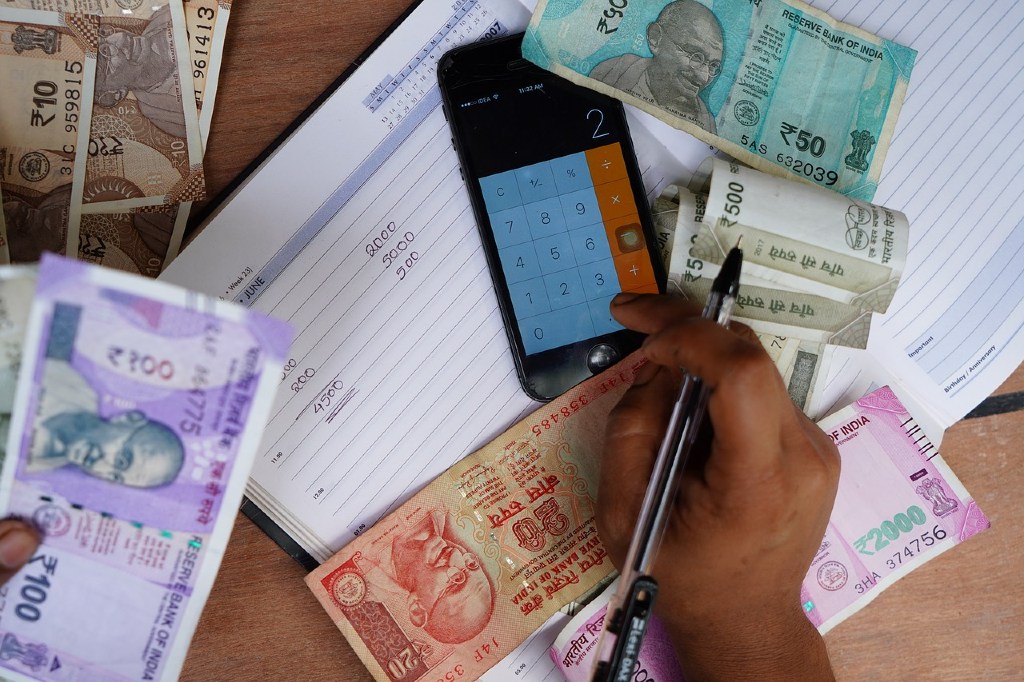 Sarah blogs at Costa Rica Vibes.
---
Mobile Passport
U.S. Customs and Border Protection created the Mobile Passport app so that passengers can complete immigration forms on their smartphone and use a shorter line when they arrive in the United States. You will love the time that it will save you! It's similar to the Global Entry program but it is free! Unfortunately, only US Citizens and visitors from Canada can use the app at select airports and ports, but they are looking to expand the program.
You can download the app and set up your profile before you travel. Once you land, answer the standard questions inside the app. After you have WiFi or data on your phone, submit your answers. Within a few seconds, you will receive a receipt with a barcode that is valid for four hours. Once in the immigration hall, find the designated mobile passport line. When it is your turn, show your passport and the barcode to the customs officer. It's that simple!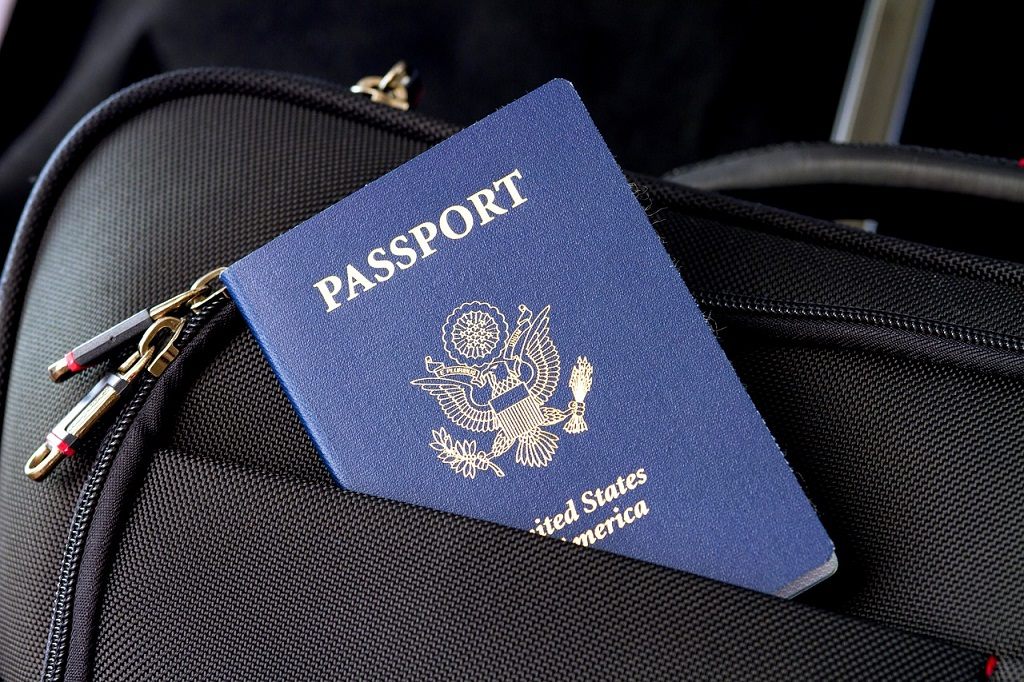 Anisa blogs at Two Traveling Texans.
---
Skyscanner
This travel search engine is available in the form of an app making finding cheap flights on the go pretty simple. All you have to do is entire your dates and destination and all the work is done for you. The app isn't unique to searching for just flights as you can use the app for hotels and rental cars. What I like about the app is the ability to search to anywhere from your chosen destination should you need some travel inspiration. There is also the option to search by month, which comes in handy when doing some travel planning. If you do know your exact travel dates however, the app's easy interface makes it easy to see all pricing and flight details brought up from the search. The app also provides recommendations for last-minute trips with pricing for a variety of destinations. Skyscanner is free to download.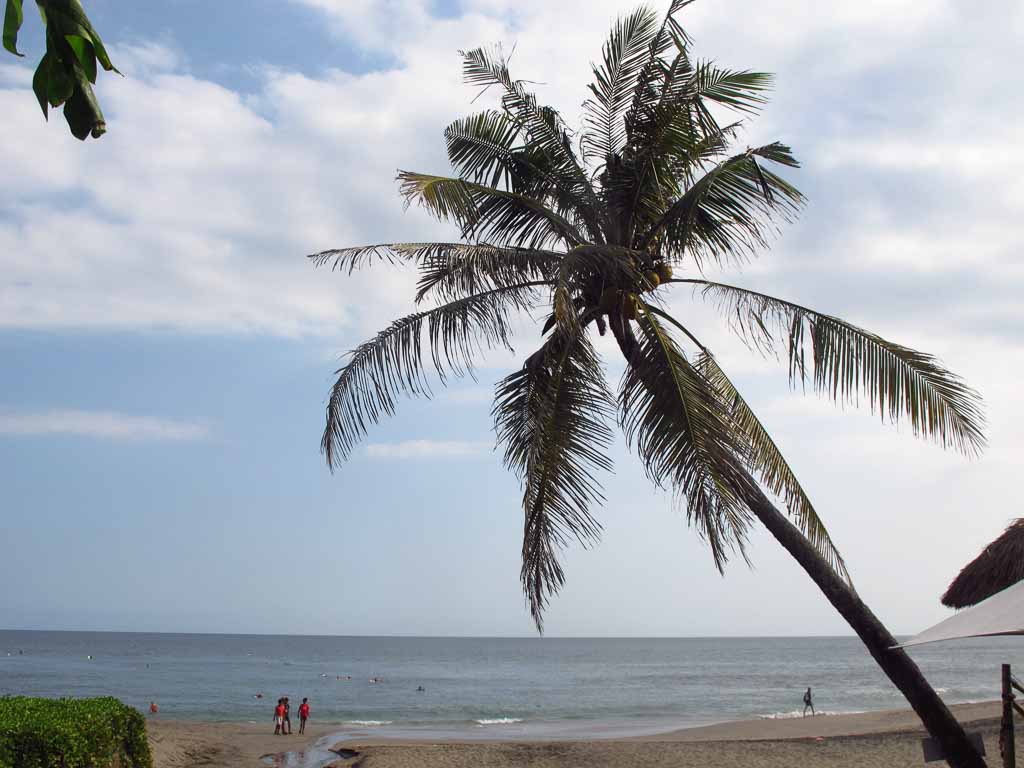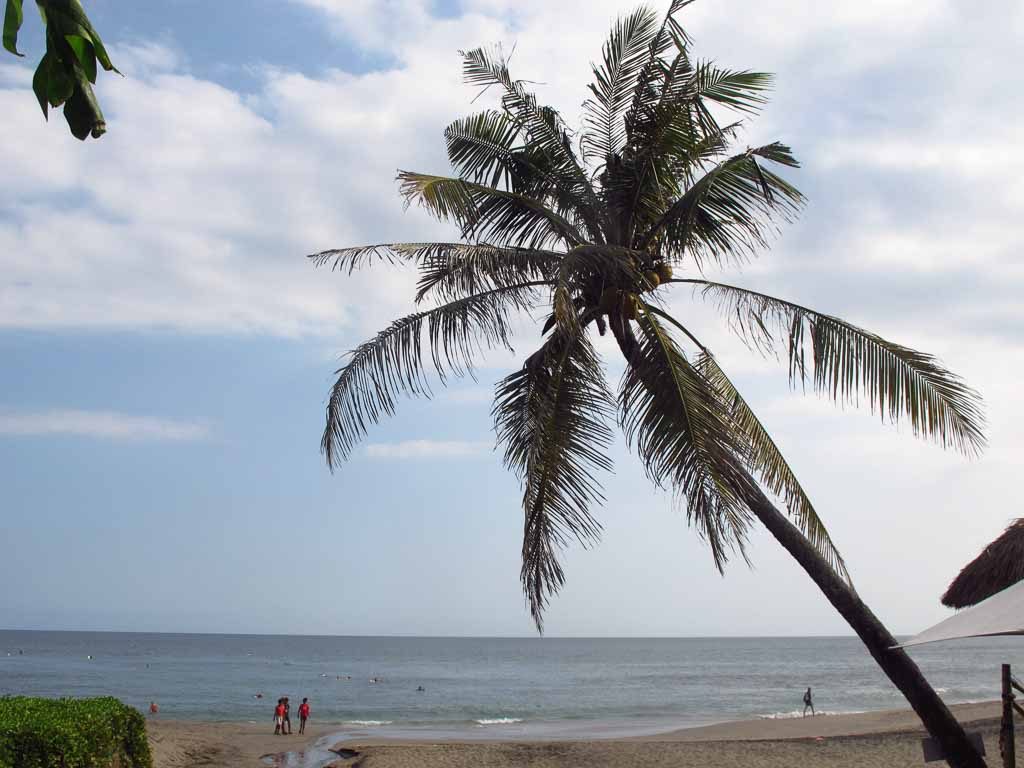 Rai blogs at A Rai of Light.
---
Google Maps
The best travel app that I love using is Google Maps. I've used it all over Europe and North America and think it's the most reliable directions app.
My favourite and most used feature of Google Maps is the directions functionality. Just input the address of wherever you want to go and it will give you directions in multiple formats: walking, cycling, driving, public transit and rideshare (if available). The directions are different depending on your mode of transportation and are super easy to follow.
"Travel makes one modest. You see what a tiny place you occupy in the world." -Gustav Flaubert
Click To Tweet
Google Maps is also great for planning a route and we use it this way all the time for planning our motorcycling trips. You can add multiple destinations and stops in between and Google will tell you how many kilometers are between each stop as well as the elevation change. Very handy on a motorcycle!
I've even used Google Maps offline when traveling, which is great if you don't want to use cellular data. Download a map ahead of time and you'll be able to use a map and track your location without using cellular data.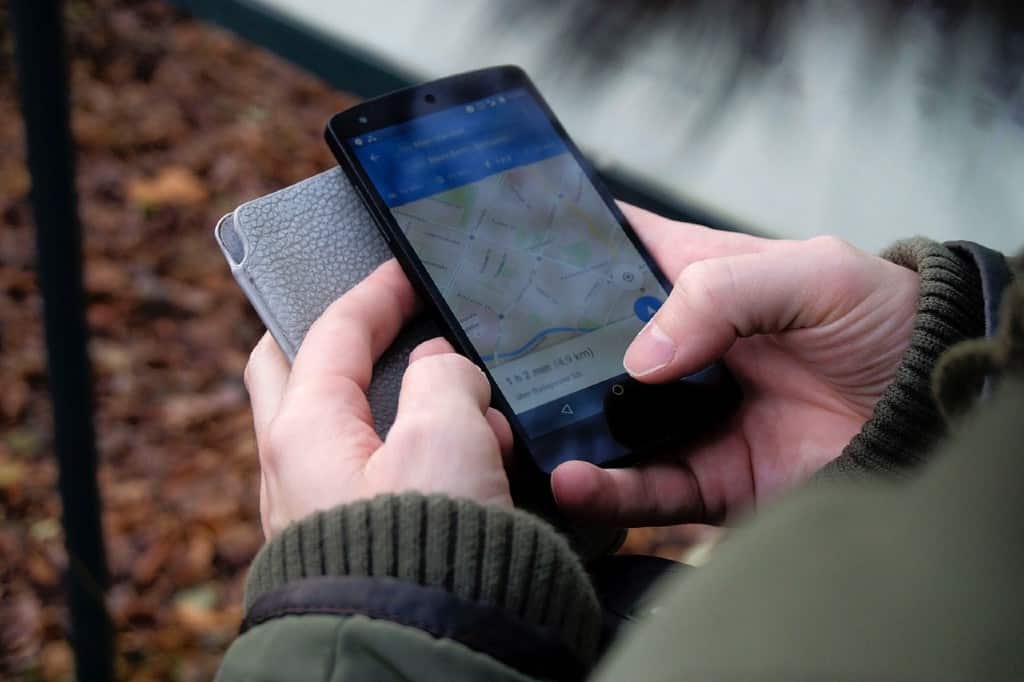 Lesley blogs at Freedom56 Travel.
---
Tinder
This shouldn't come as a surprise, but the best travel tips often come from locals. And what better way to connect with locals than through a date! Dating apps like Tinder are a great way to meet locals (and sometimes even other travelers) for a truly local experience.
A date through Tinder doesn't have to lead to romance; sometimes it's just a great way to explore the city. You might discover a cute bar or restaurant; you might get to explore a neighborhood not often visited by tourists; or you might come away with a new friendship! It's still important to use safety and precaution when meeting through dating apps, but don't let it deter you from a good story (or a holiday romance!).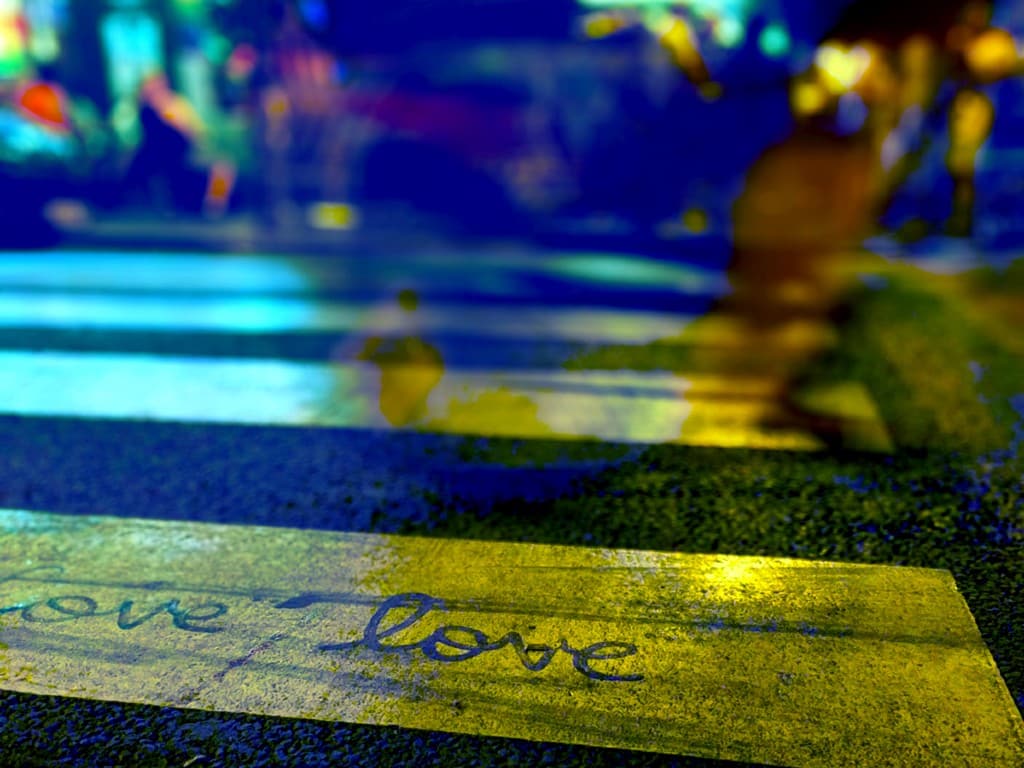 Adam Groffman blogs at Travels of Adam.
---
Trail Wallet
Our recommendation for the best travel app for Europe, Asia, and the Americas is the travel budget app – Trail Wallet. It was created by travel bloggers Never Ending Voyage several years ago.
As bloggers on the road continuously, it is important for us to keep to a budget. Our first year we used an Excel spreadsheet and to be honest it was time consuming.
Trail Wallet has simplified our life on the road whilst keeping our expenses in check. We create a trip, which for us is a year, add in our daily budget, the categories and the currencies we will be using.
As soon as we have an expenditure we enter the cost into the app into the category, add the amount and press save and away we go. The app calculates our daily spend, what is remaining, our average spend and our total for the trip. We can even add a note, e.g., the restaurant we had lunch in.
We can even view our expenditure in a graph. The app cheekily gives us a reminder if we blow the budget for the day.
Trail Wallet has been a time saver for us. It is available as a download from iTunes and is suitable for iPhones and iPads.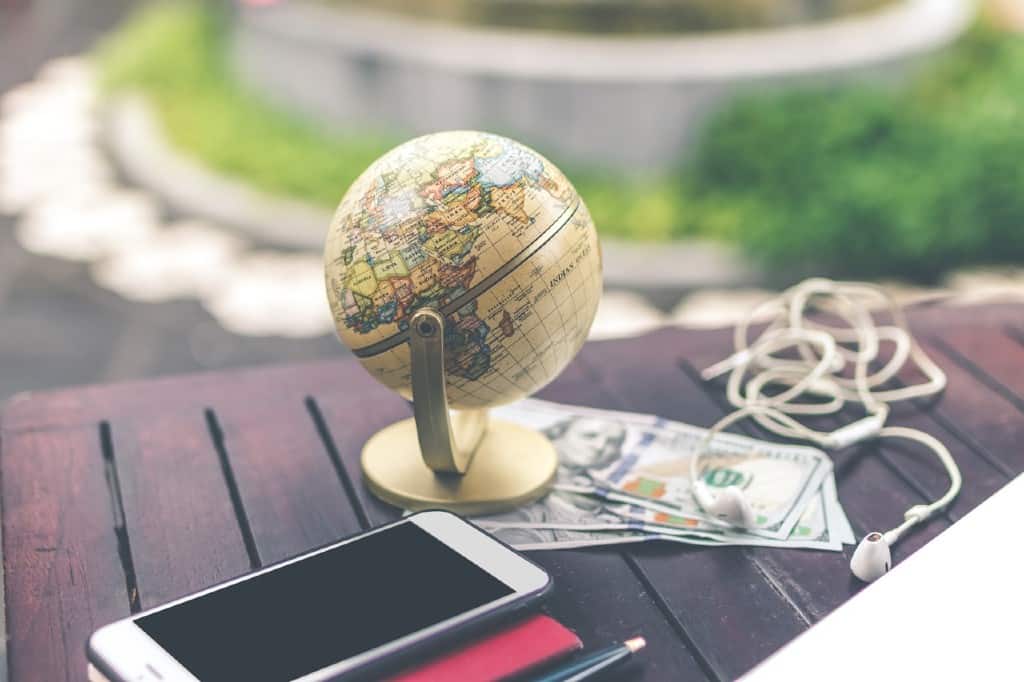 Jane Dempster-Smith blogs at To Travel Too.
---
Spotify
In general, music is an essential part of my life. I like to listen to music in the background to match my mood and to motivate me to get things done. When I first started using the Spotify app, I got hooked because it solved different problems for me. First, it's pretty easy to create playlists and categorize my music accordingly. Second, I have access to my music library with all my devices, and everything gets synchronized no matter if I'm using Android or iOS. Third, Spotify offers me several ways to discover new music and keep growing my library, such as a personalized playlist created just for me or by showing me my friend's public playlists.
Also, as you've probably already guessed, I pay for a Premium subscription so I get some extra perks, like no ads. Plus, I'm able to listen to my music offline as well. The two playlists I always have on my phone are my Roadtrip and Running ones. The first one has songs that are fun to listen to while on a ride, and the second is mostly upbeat pumping music to drive my pace while jogging. Also, sometimes when I travel, I search for music that relates to a destination to enhance my travel experience and even give me some insight into the local culture.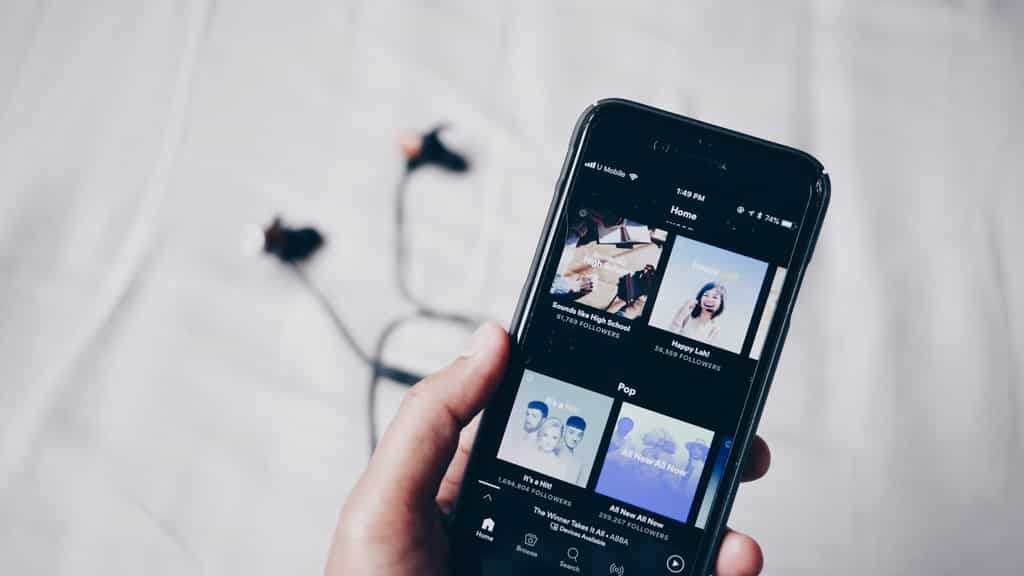 Bianca blogs at Nomad Biba.
---
Google Translate
Google Translate has been an absolute lifesaver on my travels and is my top recommendation for the best travel apps for Europe, Asia, and the Americas. While I try to learn a few words or phrases in the local language of the country I'm visiting, there are situations that come up that just can't be solved with "delicious" or "thank you very much".
With Google Translate, you can type in the phrase you'd like to say in English (or your native language), and it will translate it into the language of your choice. Say you want to be sure the meal you ordered is vegetarian, or you want to know what time the next bus arrives. You can choose to either have your phrase spoken so the person you're interacting with can hear it, or you can show them the translated text. My husband and I have used this to flag down a local man in Vietnam and tell him, "Our motorbike has a flat tire," to which he helped us back to his home where he fixed the tire and his wife served us noodle soup.
"To Travel is to Live" – Hans Christian Andersen
Click To Tweet
Sometimes you have the opposite problem: You want to know what something in another language means. Perhaps you're reading a menu and you want to know exactly what you're ordering. You can either type in what you see, or you can use the photo-to-text feature. Simply snap a shot of the text in question, highlight it, and it will be translated for you. This is especially helpful when you're traveling in a country, like Thailand, where the alphabet is totally different from what you're used to and typing it would be extremely difficult.
One thing I'd recommend is when you're planning a trip, be sure to download the language package for the country you're visiting ahead of time. That way, you can use the app even if you don't have cell service or Wifi (aka you're on the side of the road in the middle of nowhere and desperately need directions!).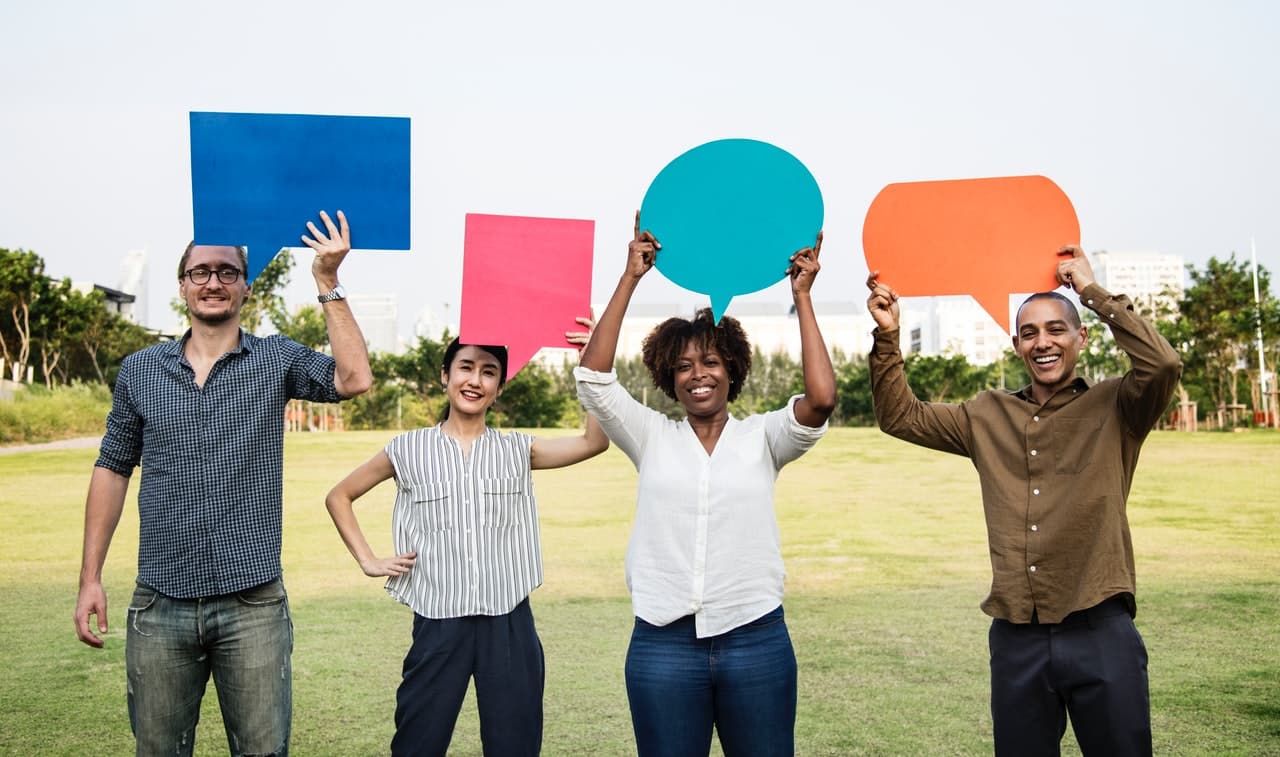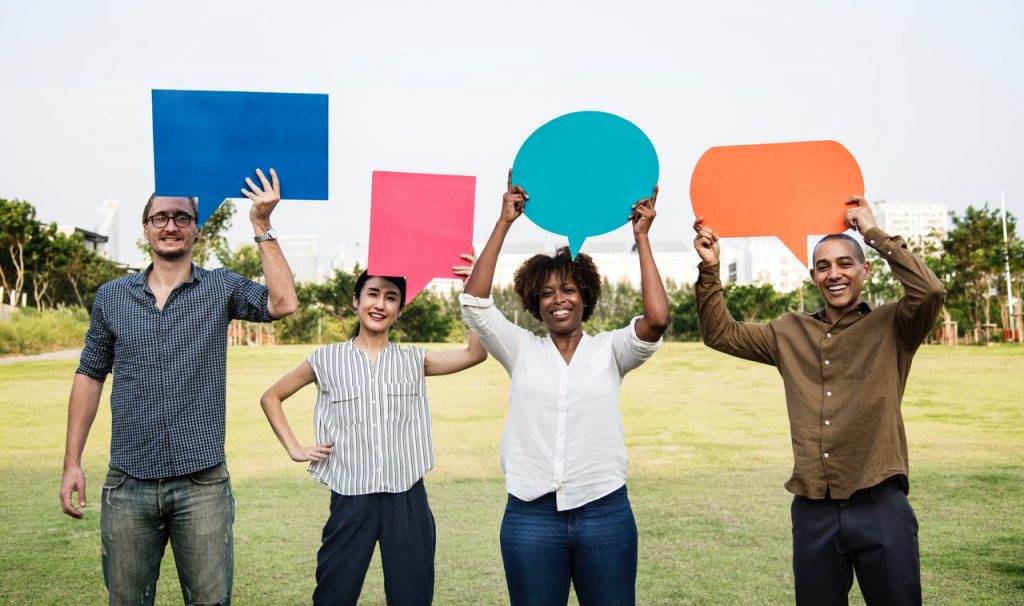 Katie Diederichs blogs at Two Wandering Soles.
---
Apple Notes
Sometimes the most useful things are free and right front of us. One such thing is the Apple Notes app. It's my favorite app for planning my trips. I start it with a list of blogs to read. Gradually I build it up to have all the information in one place, including:
Airline, car and hotel booking numbers, timing and other notes.
Lists of things to see and places of visit
Restaurant recommendations
Tips
During the course of my planning, I shortlist the categories and end up with an itinerary, which I refer to during the entire trip.
Some of my favorite features are:
The ability to share the notes doc with everyone on the trip so we can all use it simultaneously.
Notes is easily accessible and everyone with an iPhone has the Notes app at their fingertips – no need to install or learn a new app.
The app is simple to use and has all the features I'll ever need in my planning – tables, pictures, formatting etc.
Notes syncs to iCloud when a connection is available. All the notes are available on all my devices, seamlessly. It doesn't need WiFi. It always just works online or offline.
It really makes staying organized when I travel a snap!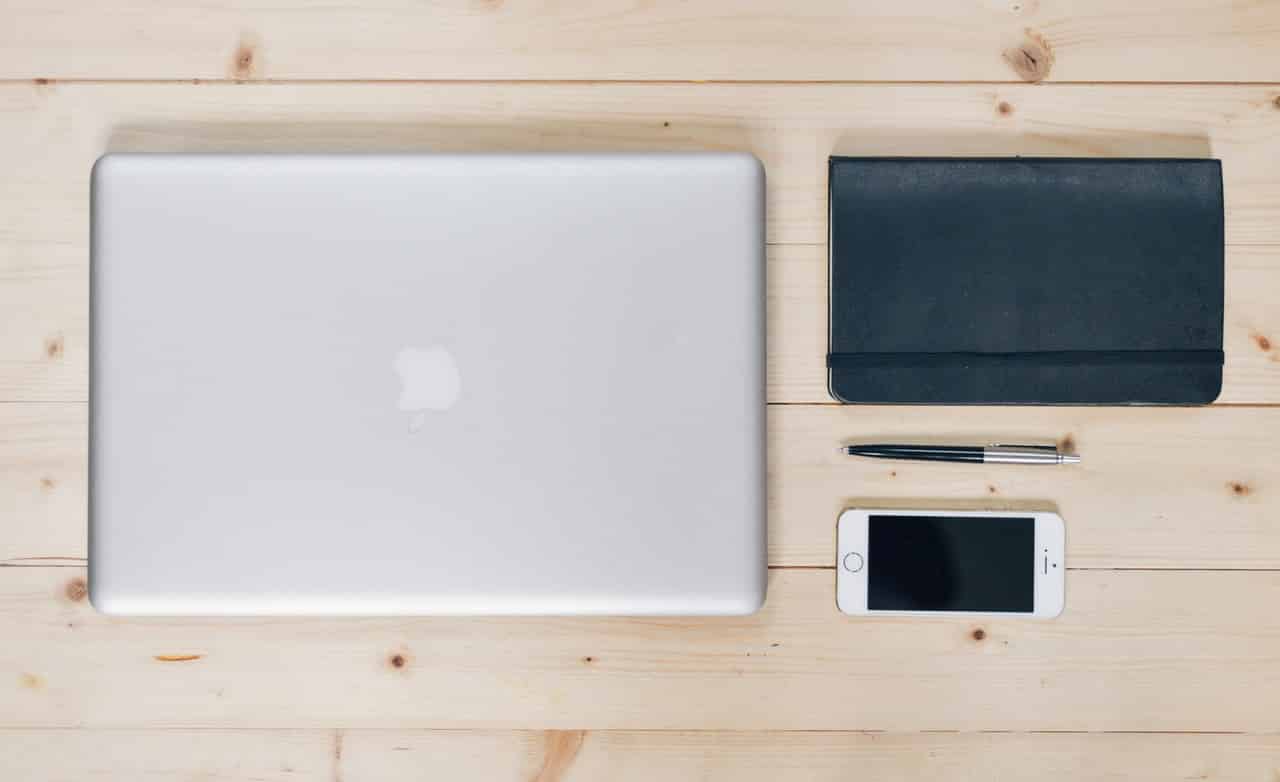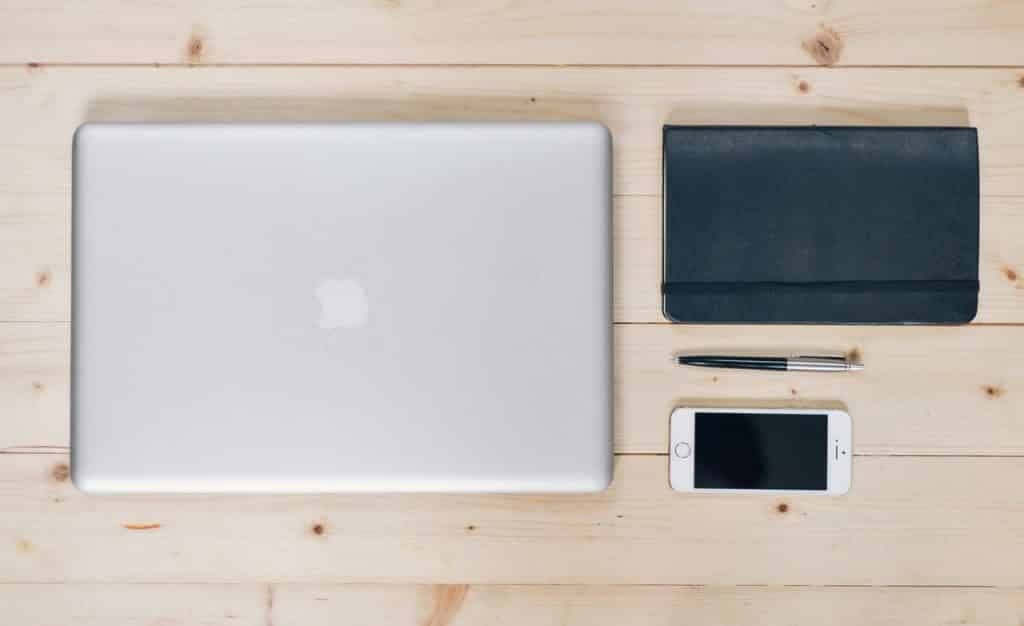 Jyoti blogs at Story at Every Corner.
---
GlobeConvert
GlobeConvert is a fantastic little app for travel. When you're moving through multiple countries it can be hard to keep up with exchange rates. In Southeast Asia one day we were in Cambodia using US Dollars, the next in Vietnam where it was nearly 30,000 Dong to the Pound! That takes a lot of working out.
A conversion app like this shouldn't be that noticeable. It needs to do its job and nothing more. For this, GlobeConvert is fantastic. It's really fast, has large touchscreen buttons which make it easy to use and resets with one touch (quick tip, hold down the backspace key to reset all digits rather than tapping multiple times). Importantly, it also doesn't need to use data. You can refresh the exchange rates when you have a WiFi connection, and after that it will work without using expensive roaming charges. You can add favourite currencies if you're traveling to a lot of different countries and quickly swap the exchange rate between your home country and others.
It seems quite a boring app to recommend, but once you've used it you'll see exactly why I won't use a different one ever again.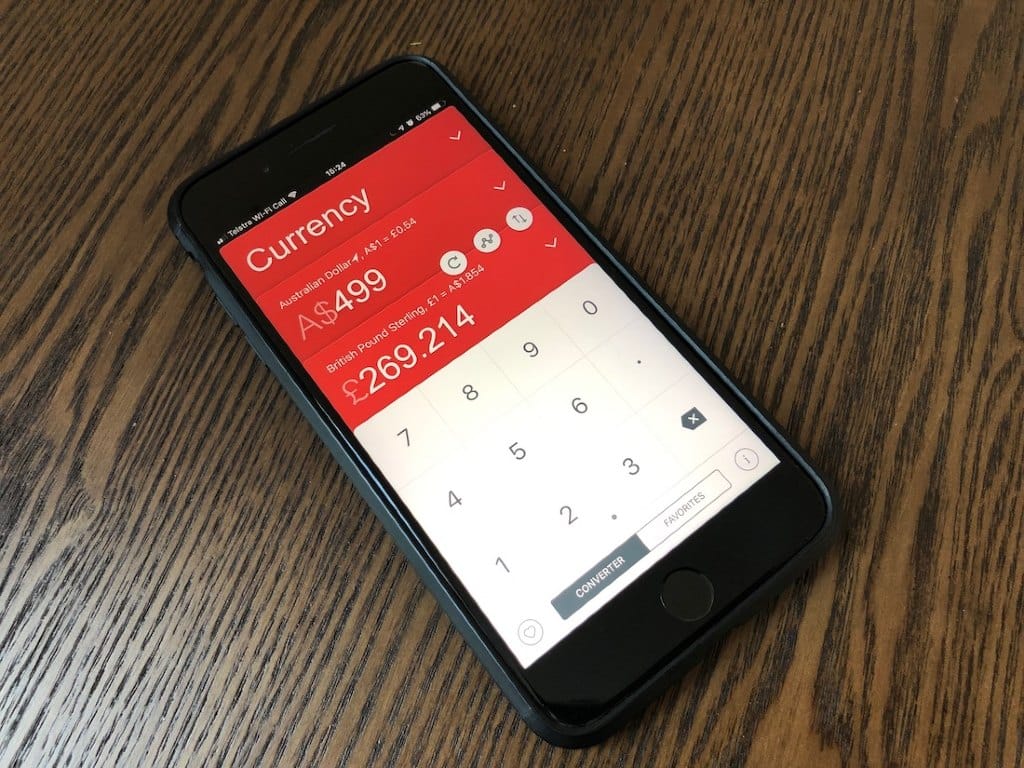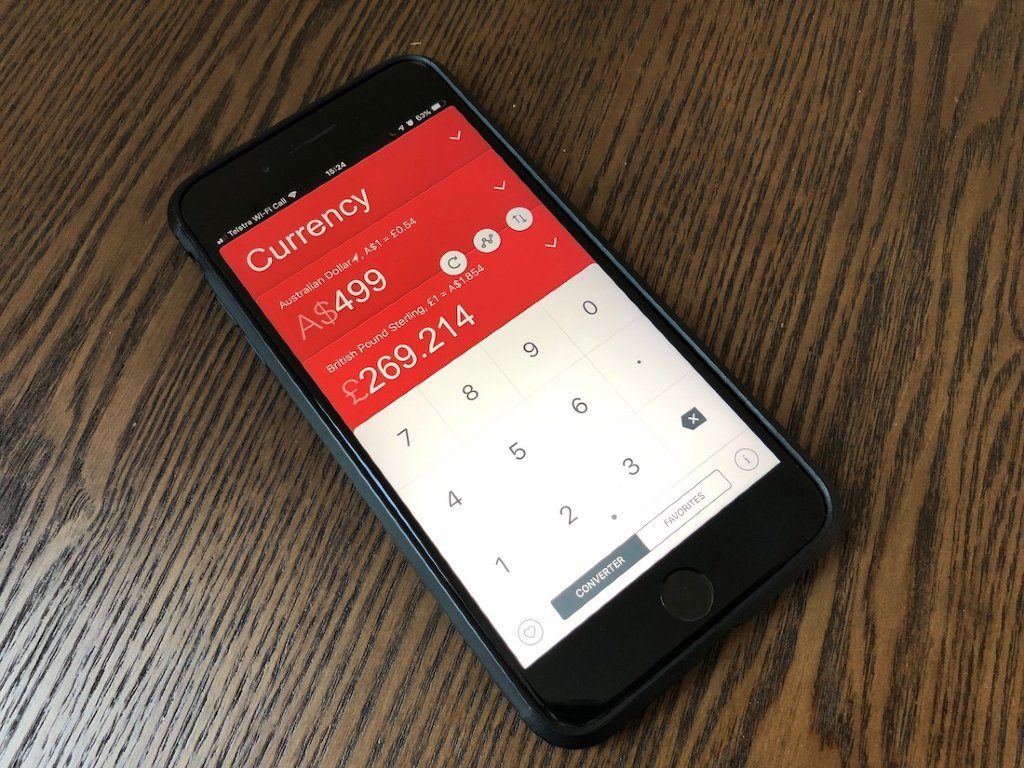 Ben Reeve blogs at The Sabbatical Guide.
---
Didi
If you are traveling to China, then you need to download the Didi app. In short, Didi is the Chinese version of Uber/ Lyft, and it's the most popular ride-sharing app in China. Similar to Uber/ Lyft, you can use Didi to book different types of cars and services. The major difference is that Didi also calls taxis for you in addition to regular drivers and some services provide a premium service. Without Didi it's virtually impossible to flag down a taxi on the streets in China now.
Once you download the Didi App (there is an English version) you can register with your non-Chinese phone number or Wechat, another very important App in China that's similar to WhatsApp but much more.
There are four different categories on Didi, Luxe, Express, Premier and Taxi. Taxi is pretty self-explanatory and actual fare is charged by meter. Luxe is when you want to schedule your ride with a luxury car and suited driver and it's best for business purposes. Express is similar to regular Uber and under Express there is "Express Pool" like Uber Pool, Express (like regular Uber/Lyft) and "Select", which has newer cars and more experienced drivers. Premier is a service with professional drivers and drivers with 5 stars and hence more expensive. Payment with Didi is simple, you can add a foreign credit card or simply use cash. Most Chinese people use Ali pay or WeChat Payment but as a traveler, you may not have those set up, so cash or credit card works better.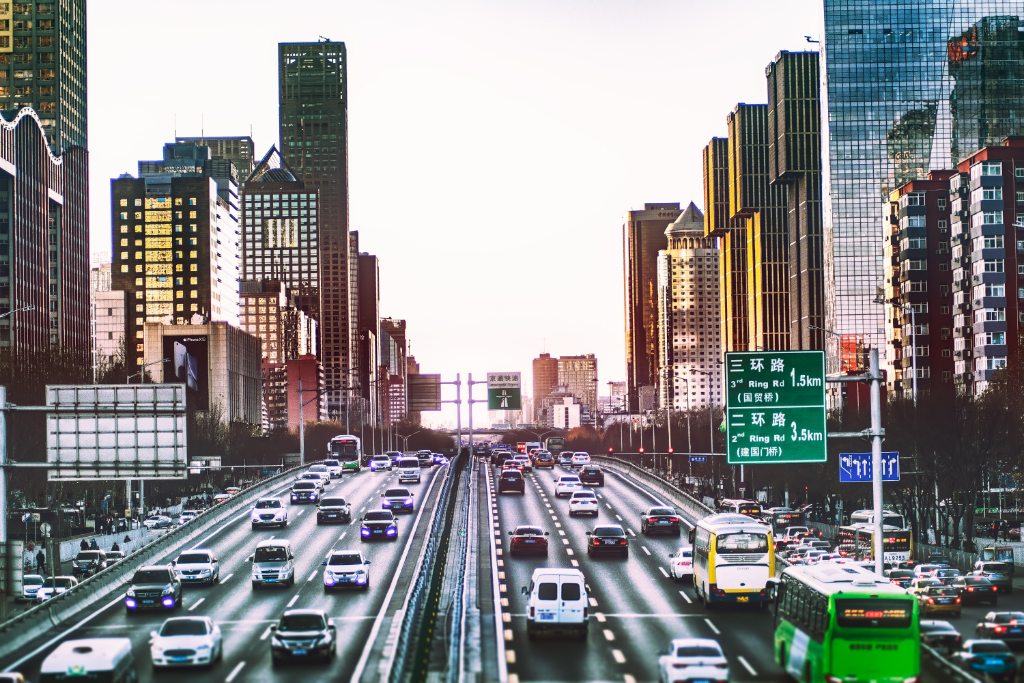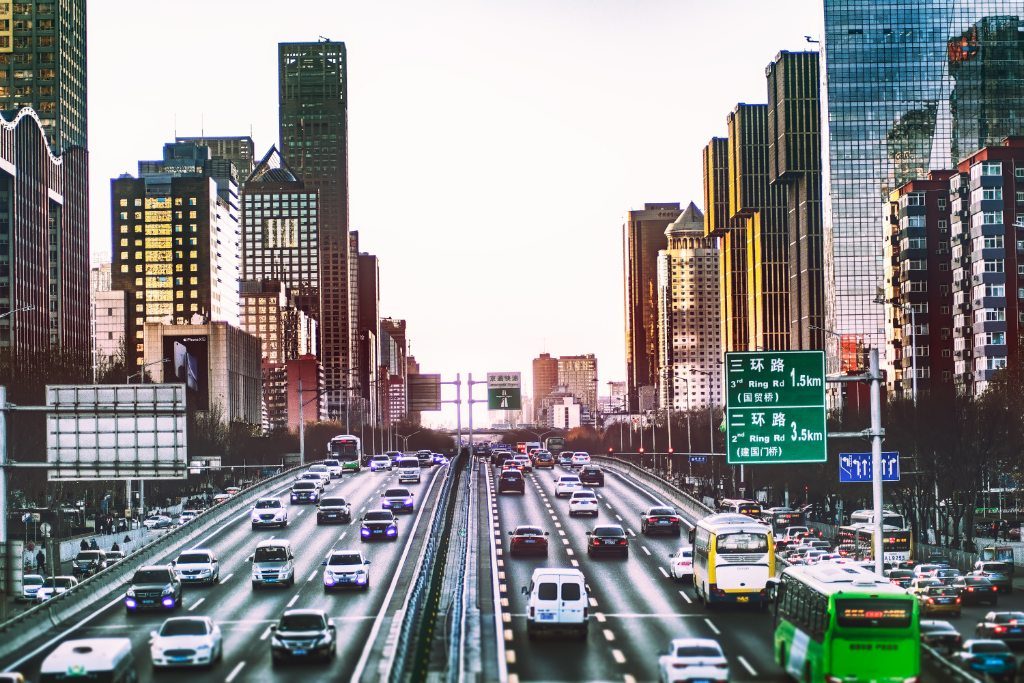 Serena blogs at Serena Lenses.
---
Baidu Translate
Baidu Translate is a real lifesaver during your trip to China and is my recommendation for one of the best travel apps Europe, Asia, or the Americas. You don't have to be worried about the language if you download this app before your trip. It's a voice translation app that works for text-to-text translation. There are many other popular languages you can translate from English by using this app. Baidu Translate is approved in China, so there's no chance to be blocked.
You can download it for free on your iPhone or any Android phone. I loved most the voice translation feature of this app. Just turn on the speaker before speaking in English, and it will accurately translate in Chinese and vice versa. This app also supports camera translation and can translate the text from the image. However, all features are only accessible when you're online. Baidu Translate doesn't work in an offline mode; you must have a good Internet connection when using this most useful and best voice translation app based in China.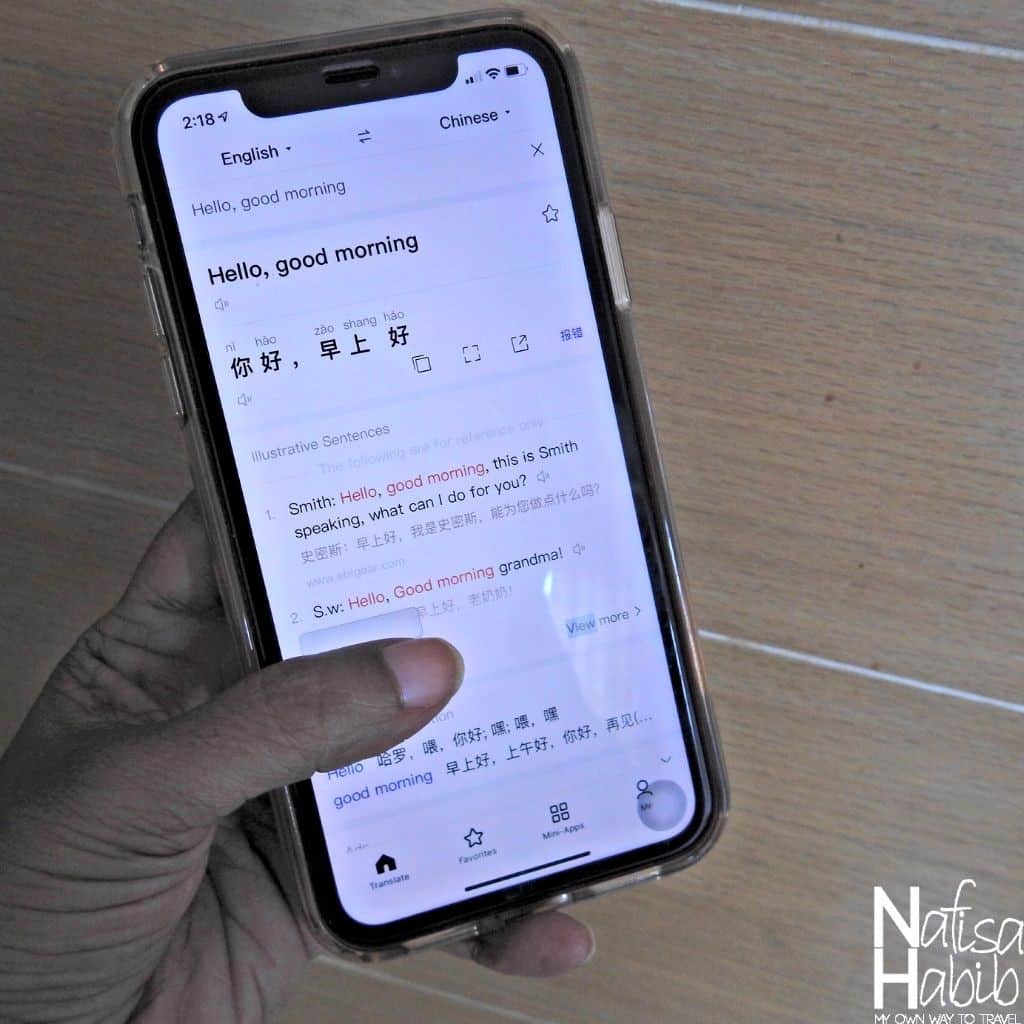 Nafisa Habib blogs at My Own Way to Travel.
---
Sweatcoin
Everyone likes getting something for nothing, am I right? My current favourite travel app is the Sweatcoin app. Sweatcoin converts your daily outdoor steps into currency, which can then be traded in for goods, services and gift cards.
The reason I love this app for traveling is that that's when I walk the most. Whether you are out exploring a city on foot or hiking in the mountains, every step you do is a little piece of gold.
To start earning things for steps you would be doing anyway download the Sweatcoin app and create an account. The app will run in the background on your phone and use your phones GPS signal to track your steps. You don't need to have mobile roaming turned on.
5,000 daily steps become 5.00 coins, 10,000 become 10.00 and so on. There are different monthly subscriptions that enable you to convert more steps per day. Each subscription charges you a varying amount of coins each month (all made from your own steps – no real money is involved).
This app is a great app to motivate you to move even when you are at home and why not start earning something from your steps.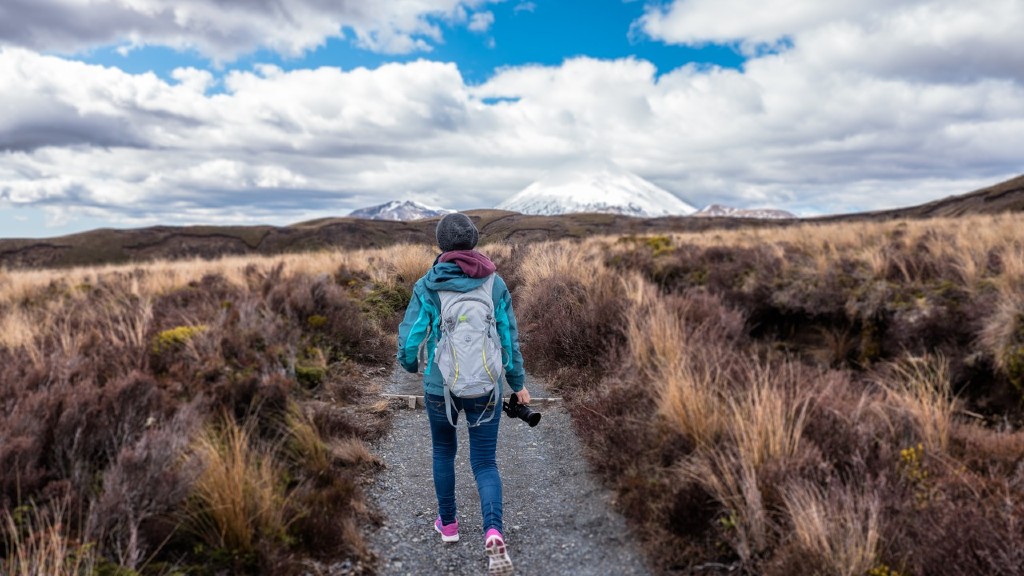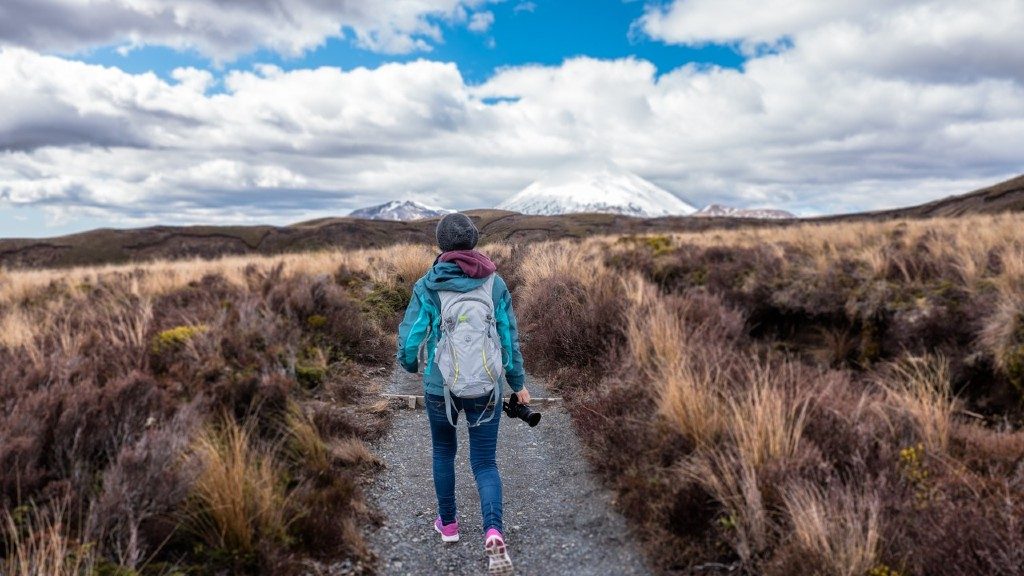 Erin blogs at Curiously Erin.
---
Roadtrippers
There's nothing better than a good road trip. Stock up on the snacks. Put together an awesome playlist. Gather a couple of friends, or go it solo, and hit the open road. The key to a successful road trip is the planning, which makes Roadtrippers the perfect companion, especially since it's web AND mobile friendly!
You don't have to think about how to fit everything in because Roadtrippers takes all of your bucket list locations and creates the best possible route between them. A huge bonus is the app also estimates how many miles you can expect to drive, AND about how much money you'll spend on gas. These are two factors that are very important when it comes to budgeting out a road trip, and two things you don't need to worry as much about thanks to Roadtrippers.
Once you've planned out your trip you can then save it, share it with friends, and even edit it on the go if you have any last minute changes! An additional perk, and probably one of the best features in my opinion, is the ability to find "hidden treasures" along your route, all thanks to the phone navigation syncing which can help you find things in your own city, or in the locations you travel through, that you didn't even know existed!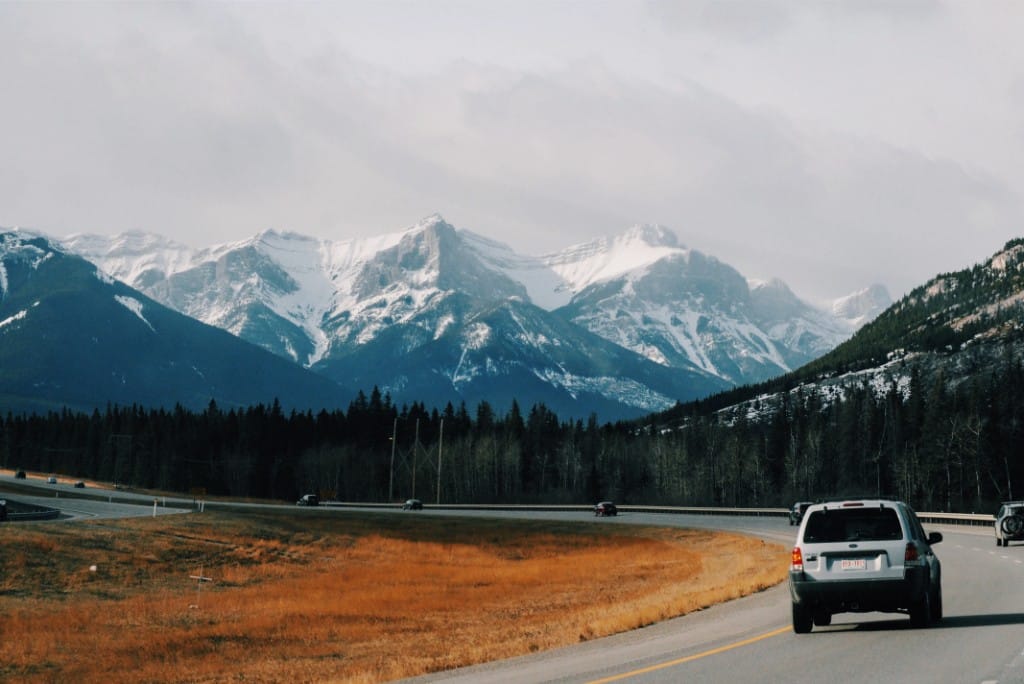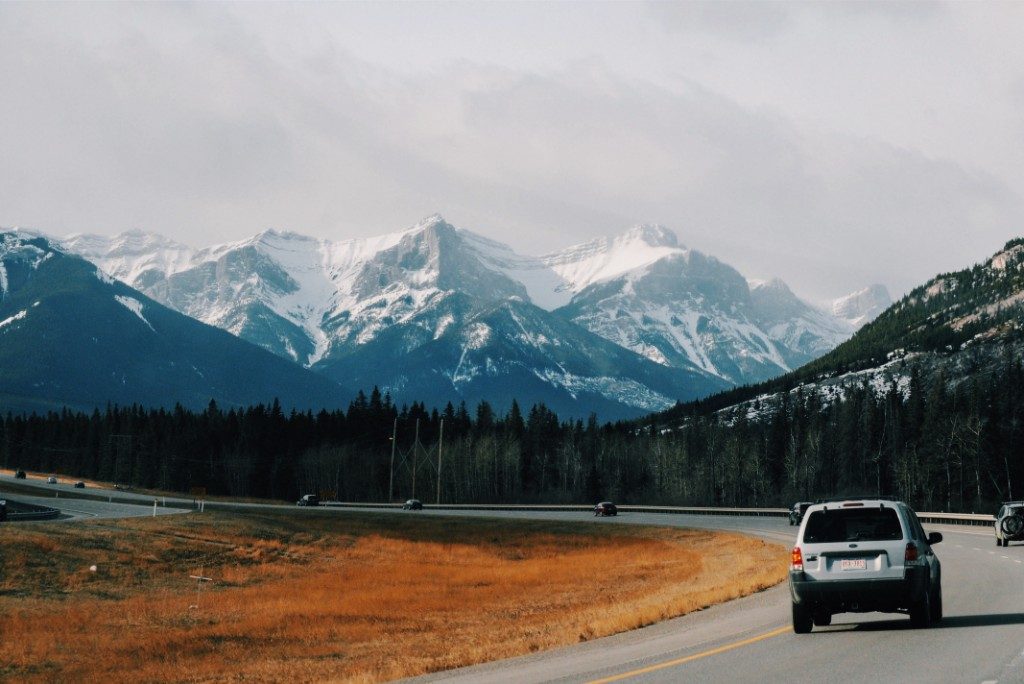 Lindsey Messenger blogs at Seven Day Weekender.
---
TripAdvisor
We're full-time RV travelers and are always looking for tools that can help make our road trips easier to plan. One of my favorite apps is TripAdvisor. I love that I can use it on my phone or laptop to accomplish more than one task.
The first thing I use it for is to find campgrounds. TripAdvisor has such a large collection of reviews that I always feel confident in the location before we show up. Another terrific feature of the reviews functionality is that visitors can post their own photos. This way you see what a resort looked like last week, not when it was first opened. TripAdvisor also has a feature that allows you to message other users if you have questions on their reviews. I've actually used the feature a few times and have almost always received an answer.
Finally, TripAdvisor is great once we've arrived at a destination to help us find great activities and restaurants. The other users always provide helpful tips for visiting different destinations. I also really appreciate how the restaurants are sorted by type of food and price so I can find those that best fit our needs at the time.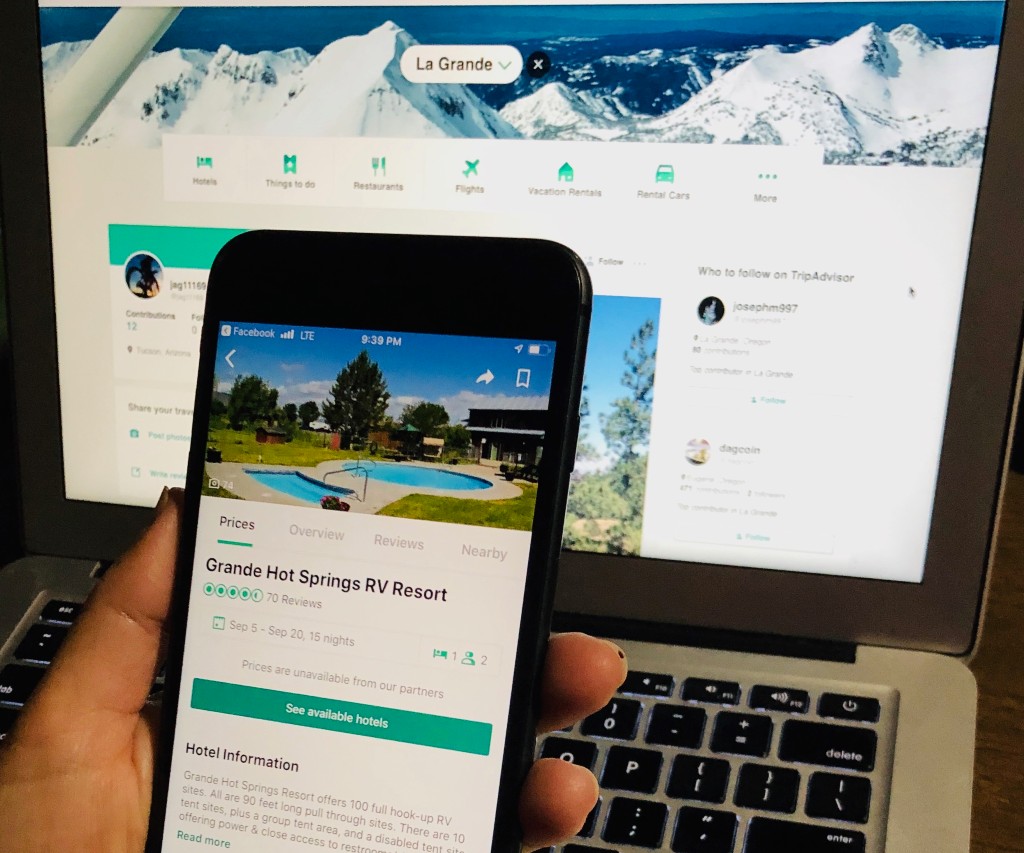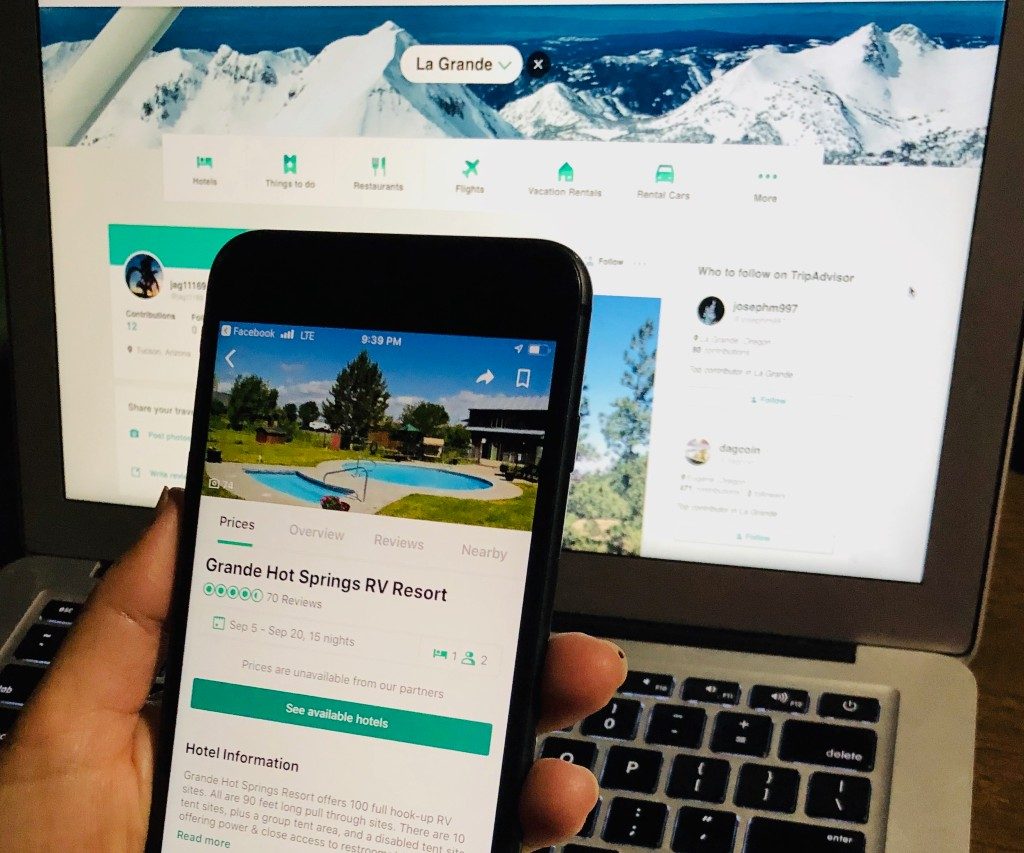 Julie Chickery blogs at Chickery's Travels.
---
Maps.me
One app that we always use on our trips and suggest everyone download is Maps.me. Maps.me is a free app that provides offline maps to users of Android, iOS, and Blackberry. When we install the app, no map comes with it, but we only have to select the region and the country we want and download it. Being able to use all the maps information without needing to have mobile data is the biggest advantage of Maps.me. And, it's a crucial advantage if you don't have a local sim card and with the steep prices of roaming data.
With Maps.me you can search and navigate to hotels, attractions, streets or whatever you are looking for. One thing that I really like about Maps.me is how easy it is to search hotels within the app. The maps show the hotels that are on booking.com and gives information about rating and pricing. This is great if you arrive at a town without a hotel booked.
Another thing Maps.me excels at (I believe it's even better than Google Maps) is navigation on foot. Maps.me has an incredible amount of trails marked and a remarkable detail, even in very remote locations. When doing a hiking trail, I prefer to use maps.me, even if I have mobile data because it usually has the trail marked while google maps sometimes doesn't.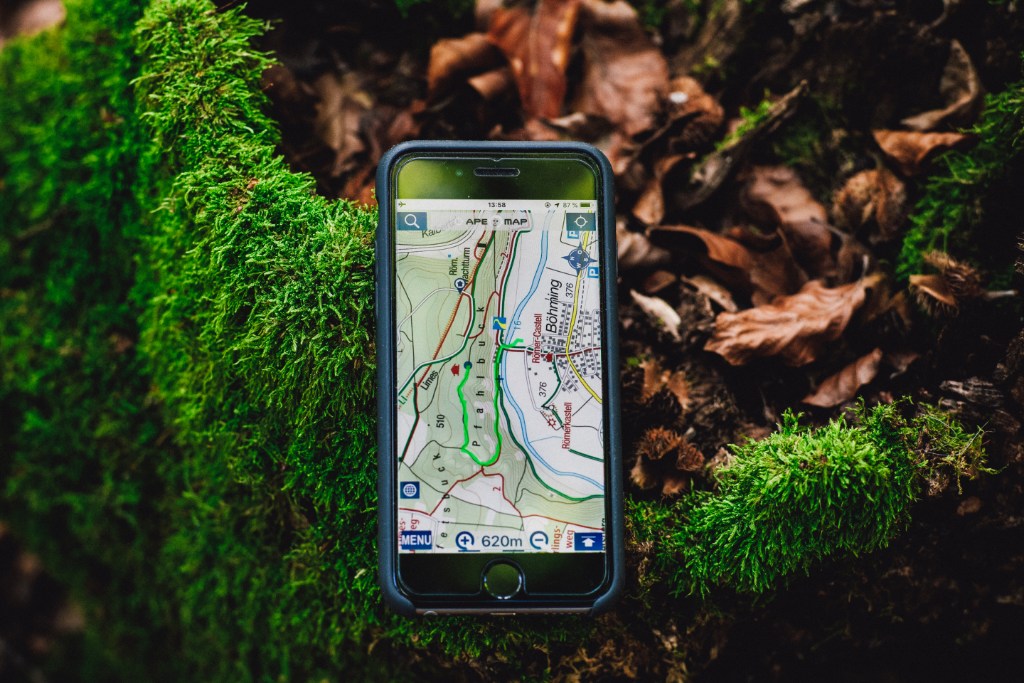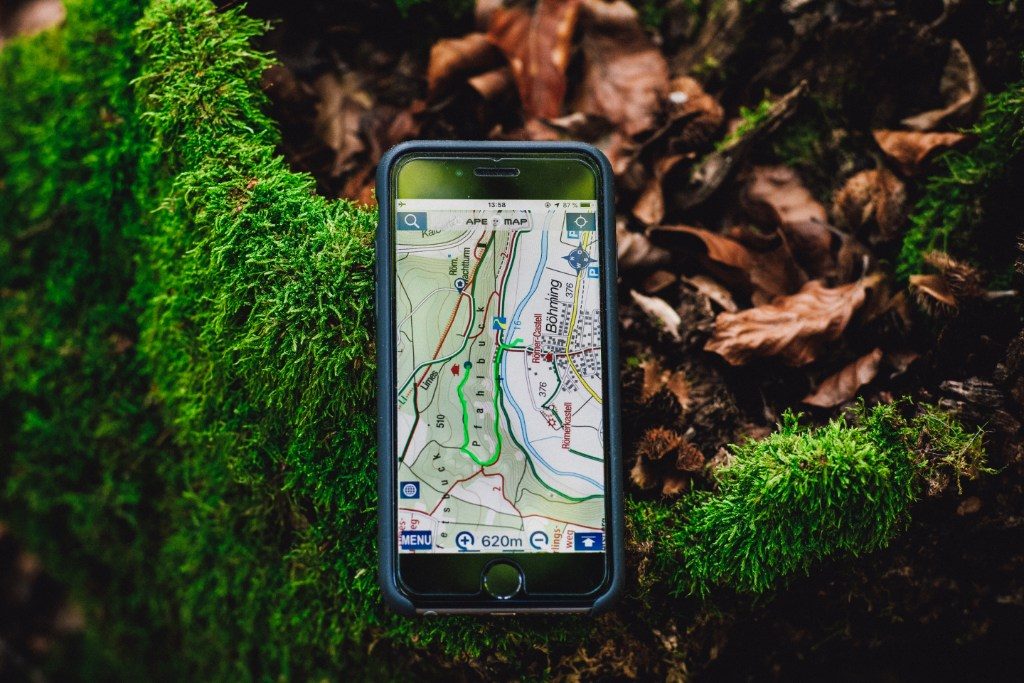 Jorge and Claudia Bastos blog at Travel Drafts.
---
TripIt
Organizing a multi-city, multi-country trip can become really stressful really quickly. I used to rely on emails, individual apps, and even printouts to try to keep everything organized, but inevitably things would get overlooked, or I'd be missing a crucial bit of information along the way. Just before our last large overseas trip to the US and New Zealand, I heard about Tripit and it was an absolute game-changer! We were organizing things at the last minute and it could have been a really complicated job – but Tripit made it easy. As soon as you book anything – accommodation, flights, car, etc. – all you need to do is forward your confirmation email to Tripit and all the information uploads into the app automatically. Magic!
"Jobs fill your pocket, but adventures fill your soul." – Jamie Lyn Beatty
Click To Tweet
You can enter things manually too if you prefer, but when booking multiple flights, places to stay and cars, it was incredibly useful to just flick an email through and everything would be input automatically. Having all the information in one place also helped spot any gaps in our itinerary – like nights that still needed to be booked! And having all our booking references and flight times in one place while we were traveling was a real godsend. You can even access it while offline! I still use the Tripit app now, even when booking short breaks, as it becomes a handy reference point of your past travels too!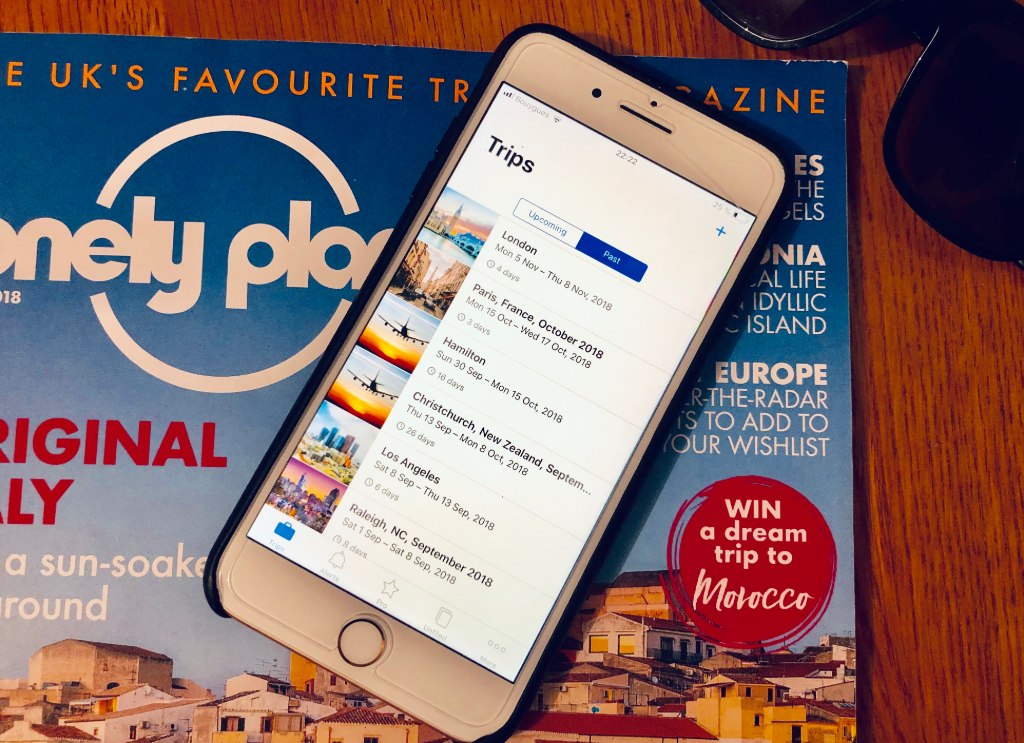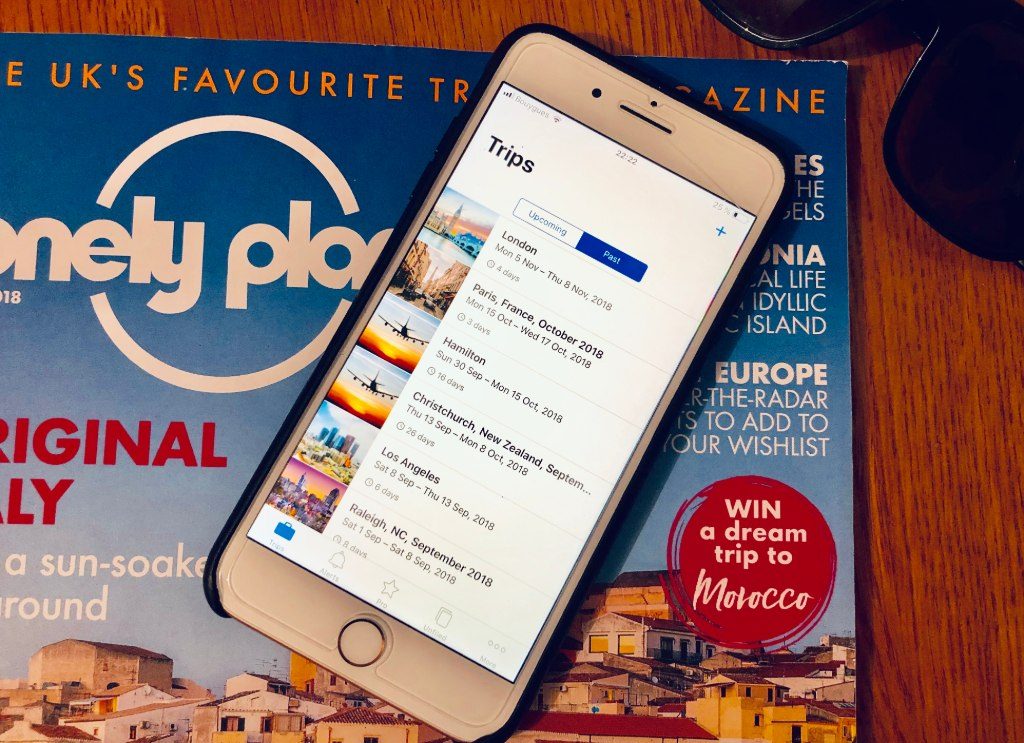 Nadine Maffire blogs at Le Long Weekend.
---
HappyCow
As a vegan world traveler, HappyCow is the app that I use the most when planning where I am going to eat during my travels. HappyCow is a global directory of vegan restaurants, vegetarian restaurants, and restaurants with vegan options all over the world.
It's crowd-sourced, which means that users are adding new entries, photos and restaurant reviews every single day. The HappyCow website has been around for nearly 20 years, but recently it has grown exponentially, thanks to the increased interest in veganism and plant-based eating.
And of course, now that there's an app version, it's even more convenient to use. During the trip planning phase, one of the first things I do is take a look at HappyCow to see what kind of dining options there are in my destination. But even if I don't have time to do much pre-trip research, the app makes it really easy to find veggie food on the go.
Just click the "show everything nearby" button, and you'll instantly see all the dining options that are closest to your current location, along with photos, user reviews and opening hours. Even if you don't identify as vegan or vegetarian, HappyCow is a great way to discover healthy alternatives to the fast food that it's so easy to fall back on when traveling.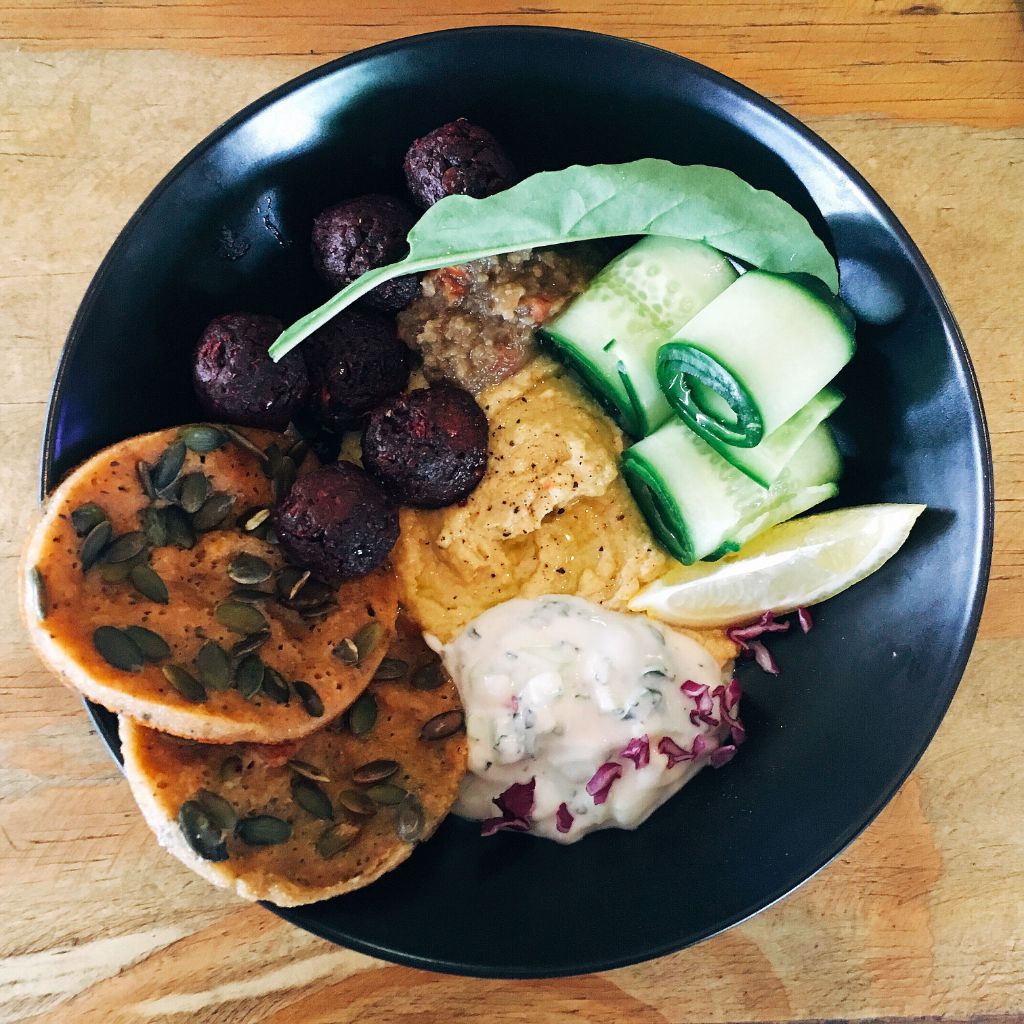 Wendy Werneth blogs at The Nomadic Vegan.
---
Evernote
I discovered Evernote about 5 years ago and fell in love with it instantly. Evernote is a note-taking app with a free version and premium version with more functions and abilities. I like this app mostly because it's simple and easy to use. That's the most important thing for me. I'm able to quickly bring up the app, jot down notes, and have all my notes sync across all my devices. So something I type at home on my Evernote desktop app will show up on my phone when I'm out shopping or traveling.
Another big thing I love about Evernote is its ability to create folders for notes and be able to easily move them around when needed. For example, when I travel to several cities/countries at a time, I like to create a new folder for each country, and within each folder, I can create separate notes that contain itinerary info, things to-do list, and a journal where I can document my trip! Evernote is integral to keeping me organized while I'm traveling. If you have the premium version, you're also able to upload pdf files, photos, itineraries, etc. I can't do without it in life! There are many note-taking apps nowadays but if you're looking for simple and effective, Evernote is all that!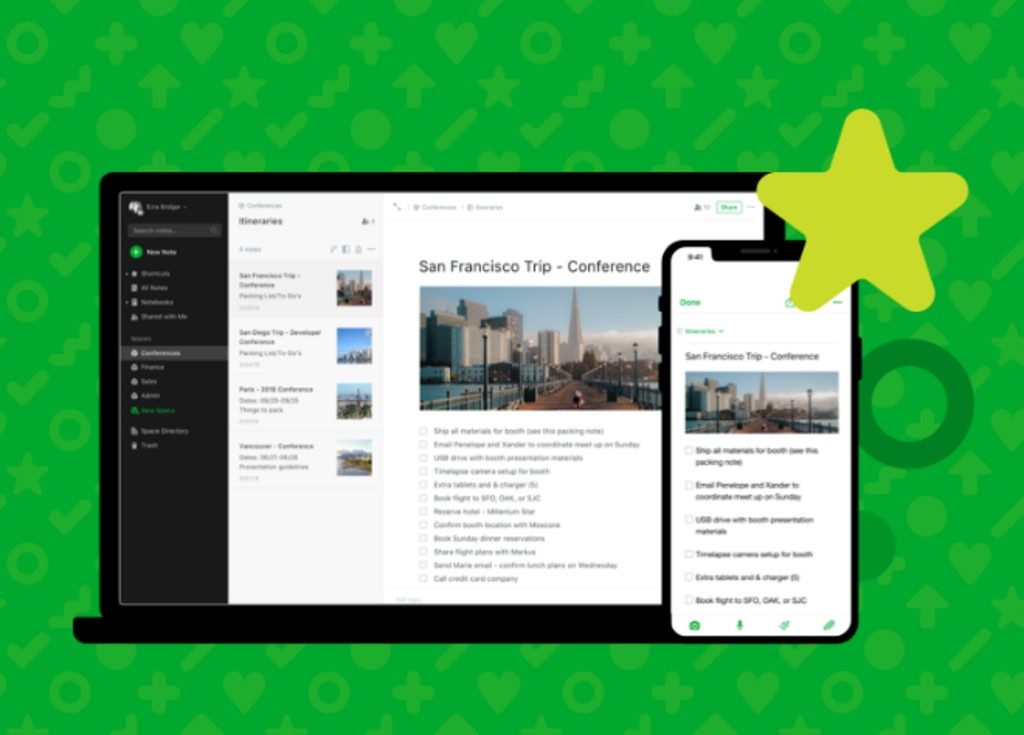 Jason blogs at Mint Habits.
Did we miss any? Let us know what your recommendations are for the best travel apps for Europe, Asia, and the Americas.
Here is a book perfectly suited to this post. It describes iPhone tips and hacks all within the context of travel. A real time and money saver.
If you're looking for more travel tips, you might like these posts: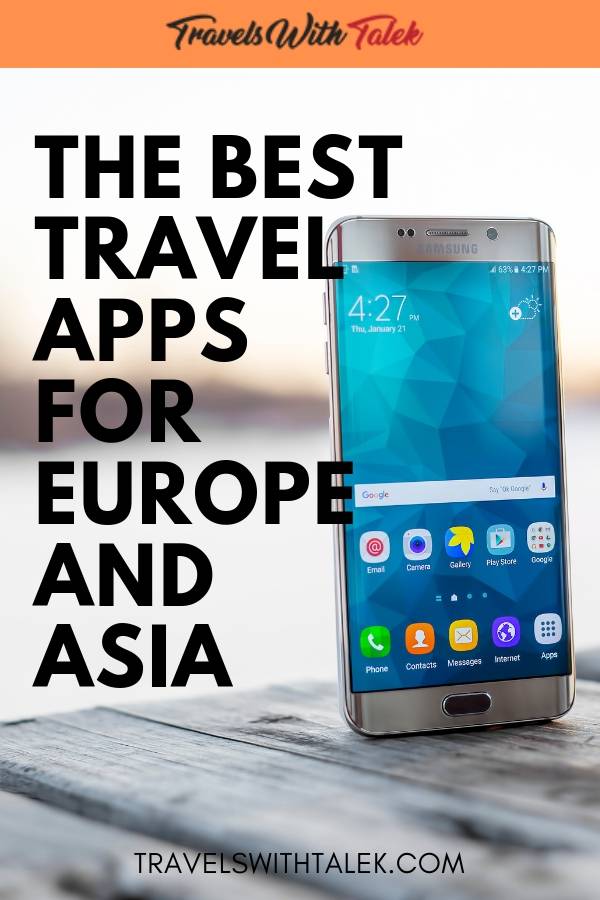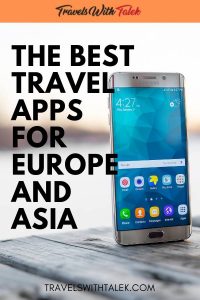 BTW, if you are getting ready for your trip, make sure to take advantage of these useful, money-saving links to book your trip:
I personally use, and can recommend, all the companies listed here and elsewhere on my blog. By booking through these sites, the small commission we earn – at no cost to you – helps us maintain this site so we can continue to offer our readers valuable travel tips and advice.