Vancouver is one of the most international cities in North America. It's Canada's eight-largest city and is a hub for high-end eateries and shopping. Locals love it because it offers the best of two worlds: plenty of opportunities to enjoy nature alongside a modern skyline.
Vancouver is also a great base from which to visit other nearby destinations. Go south and you will find the great Pacific North West of the United States. Go north on a cruise ship through Canada's rugged British Columbia Province, Alaska's Inland Passage and into Alaska itself. Or go west through Canada's majestic Rocky Mountains and into its sophisticated, trendy cities. By the way, the most comfortable and picturesque way to cross the Canadian Rockies is by train on the Rocky Mountaineer from Vancouver to Banff, or in reverse.  
Here is my definitive list of the coolest places in Vancouver, including Vancouver restaurants, neighborhoods and (of course) outdoor activities.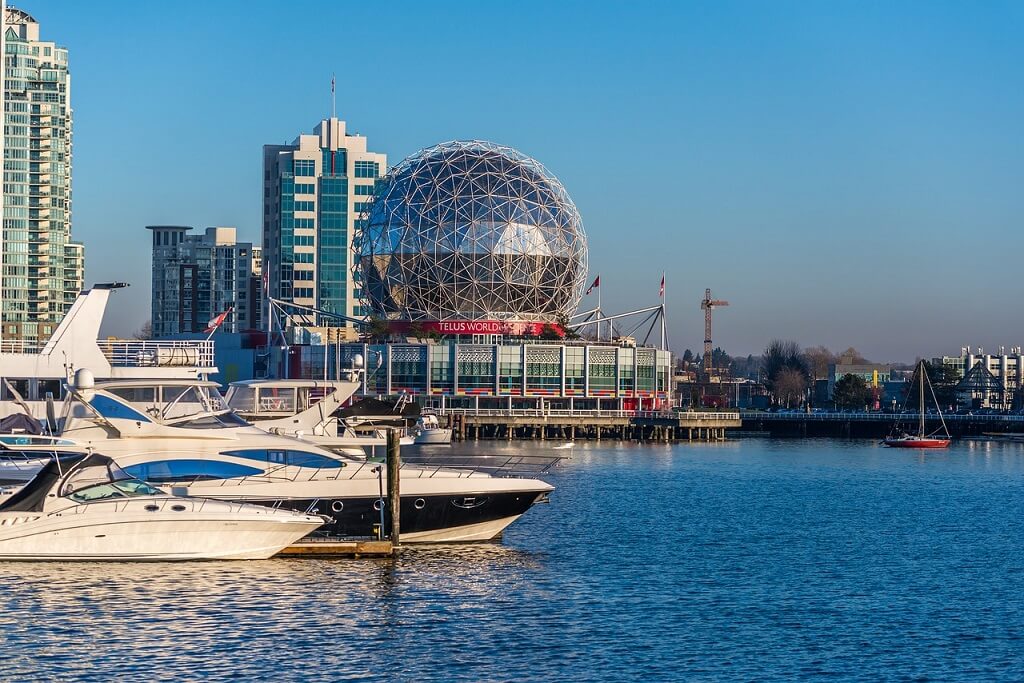 Coolest Places in Vancouver: Best Attractions
Grouse Mountain
No matter where you go in Vancouver, you won't be able to avoid Grouse Mountain. This mountain serves as the backdrop to the rest of the city. Vancouver sits at sea level, so a 1,231-feet-high mountain looks pretty dramatic. 
There's always something to do on Grouse Mountain — no matter what season you visit. 
In the summer, you can hike the mountain's many trails and take a ride on the iconic cable car. In the winter, the only way up the mountain is via the gondola, but there are tons of ways to get down. From skiing to snowboarding, Grouse Mountain is a winter playground.
Two of my favorite activities in Grouse mountain were the lumberjack shows and the birds of prey information center. Being from NYC, I don't get much of a chance to see anything related to either of these Vancouver mainstays.
The lumberjack show is a performance that teaches about the lumberjack life through entertaining stories about their activities like log rolling contests.
The birds of prey exhibit focuses on teaching about these magnificent creatures.  A handler shows vultures, eagles, hawks and other birds in their natural habitat flying, catching food in the air and getting pretty close to the audience. You'll never have a better chance to get a …bird's eye view (see what I did there) of an eagle!
 Where to stay in Vancouver. A centrally located area in the city, close to major attractions that are frequently within walking distance is downtown Vancouver. Here is a list of accommodations in all price brackets. 
Stanley Park
Stanley Park is one of the coolest places in Vancouver — and one of the most iconic activities in the city. Located between Vancouver's West End and West Vancouver (I know, confusing, right?!), it's a small respite from the hustle and bustle of this international city. 
Head here for some of the best views (and photos) of the skyline in this 400-hectare natural reserve. Just some of the park's attractions include the Stanley Park Seawall, the train and the park's two beaches, Second Beach and Third Beach.
There are also several restaurants in the park where you can grab a bite when hunger strikes. The Prospect Point Cafe, Stanley Park Pavillion, Teahouse Restaurant and Waterfall Cafe all offer their own unique ambiance and take on Pacific Northwest menus. 
Vancouver Lookout
If you're visiting Vancouver for the first time you'll want to make sure Vancouver Lookout is on your to-do list. Akin to Seattle's Space Needle and Manhattan's Empire State Building, this observatory offers some of the best panoramic views of this city.
Just some of the sights you can expect during the daylight hours include stunning views of the Vancouver Harbor, Stanley Park and the Grouse Mountain. At night? All bets are off. You'll get lost in a wonderland of twinkly lights and the Vancouver skyline. 
Coolest Places in Vancouver: Vancouver Neighborhoods
Gastown
Whenever I visit any city, one of my first stops is in a local neighborhood where I can get a feel for the local culture. 
Gastown is Vancouver's historic district. It's full of beautiful architecture, cobblestone streets and cute boutiques. The most popular attraction is its clock that whistles on the hour. The neighborhood is also popular with the local bar crowd. Trend-setters flock here to snag deals on vintage fashion, and many of the city's trendiest hotels are located in this neighborhood.
Yaletown
Yaletown is Vancouver's hip, industrial area. If you're all 'out with the old and in with the new,' I suggest skipping past Gastown (if only just for a day) and heading straight for Yaletown. This neighborhood is marked by trendy, updated warehouses, pristine public parks and some of the coolest places in Vancouver (including bars, restaurants and stores).
Situated just off of downtown, this neighborhood is easily accessible and offers spectacular views of False Creek.  
Capilano Suspension Bridge
Another one of the coolest places in Vancouver (and possibly one of the most photographed!) Is the Capilano Suspension Bridge. If you're a fan of suspension bridges (yes, that's a thing!) you won't want to miss this one. 
This 140-meter-long bridge is located in Stanley Park (which happens to be No. 2 on this list… so, two birds, one stone!). It's one of Vancouver's most popular attractions so I recommend heading here early if you're planning on visiting during peak tourist season. 
Granville Island and Market
Another one of the coolest places in Vancouver (and one of the most popular) is Granville Island and Market. 
The market is open seven days a week and features food vendors and gift shops. I recommend heading here for lunch and planning to spend at least an hour or two browsing the shops. If you're planning on driving to Vancouver, you might want to bring a cooler. 
Food stalls range from fresh pasta shops to cheese mongers and beer brewers. 
There are even stands full of the prettiest fresh flowers you've ever seen. Washington State and Canadian locals come here to stock up on fresh produce, meats and specialty items. 
Granville Island is also home to dozens of art galleries, theaters, cafes and breweries. It's also where many of the city's seasonal festivals take place. 
I recommend starting your day with a food tour of the market before walking off all that extra energy in Stanley Park.
Coolest Places in Vancouver: Water Activities 
Vancouver is surrounded by water. This means there are plenty of opportunities to get out on the water — especially in the summertime.
Just some Vancouver water activities include: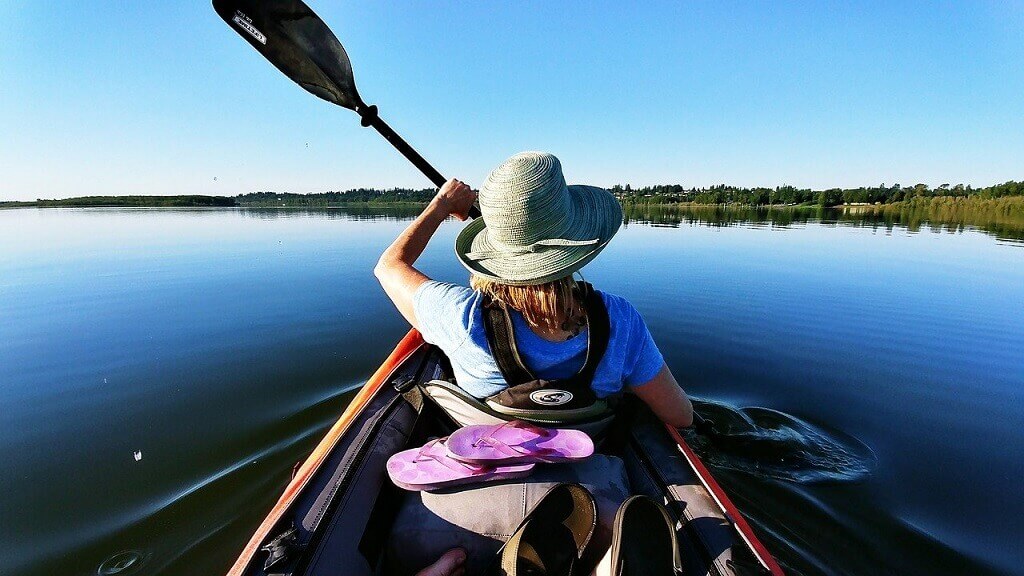 There are so many water activities in this city, it would almost be easier to list the non-aquatic activities. 
Coolest Places in Vancouver: Where to Eat in Downtown Vancouver
Coolest restaurant in Vancouver
Vancouver is known for its unparalleled eateries. This is a true foodie city, and visitors flock here from all over the U.S., Canada and internationally to enjoy some of the city's best restaurants.
Some of my favorite Vancouver restaurants include:
The best part about visiting Vancouver as a foodie is that there are so many different cuisines — and they're all executed equally well. You can just as easily find a great bagel here as you would Thai food or even a tasty avocado toast. 
Take a couple of good reference books with you to make sure you don't miss even one of the coolest places in Vancouver.  Check these out.
What spots make your list of 'the coolest places in Vancouver?'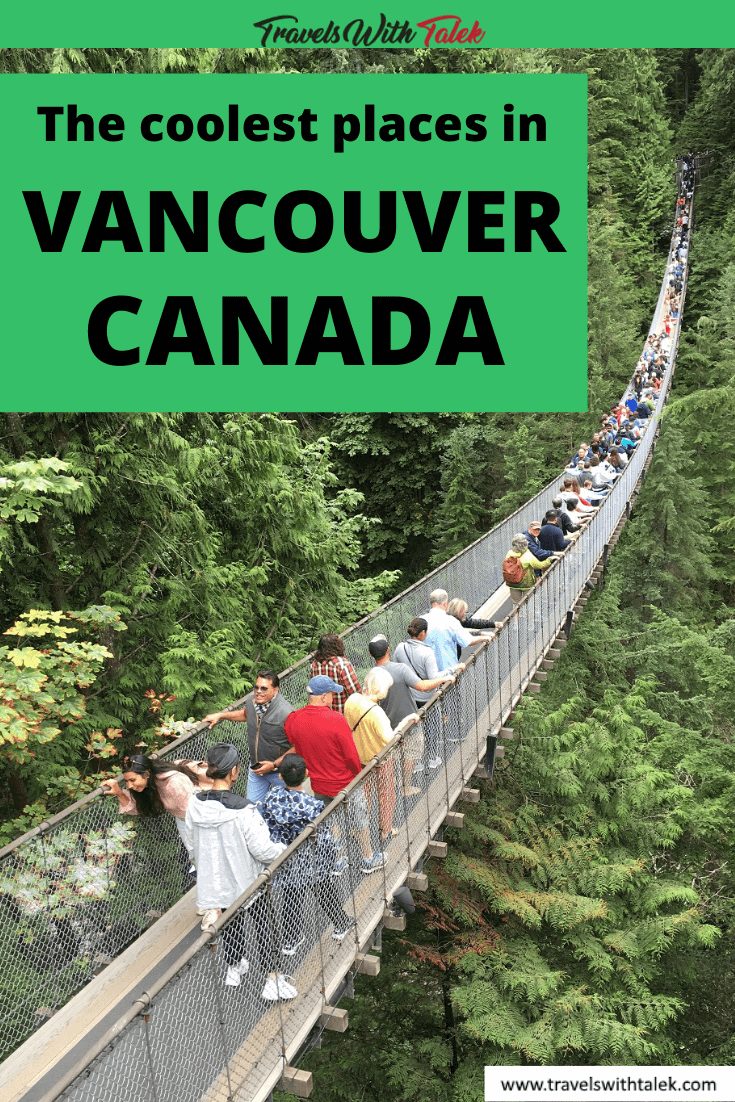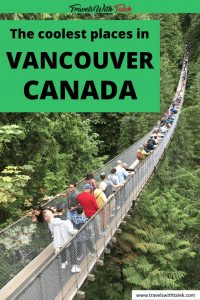 PIN ME TO PINTEREST!
BTW, if you are getting ready for your trip, make sure to take advantage of these useful, money-saving links to book your trip:
I personally use, and can recommend, all the companies listed here and elsewhere on my blog. By booking through these sites, the small commission we earn – at no cost to you – helps us maintain this site so we can continue to offer our readers valuable travel tips and advice.