Traveling to enjoy optimum autumn colors, or leaf peeping, has become increasingly popular. Peak fall foliage dates are communicated way in advance to give people a chance to plan their perfect self guided autumn tour to enjoy fall scenery.
As the US has four seasons throughout the country, there are numerous places to enjoy autumn foliage. Some areas, however, are especially well positioned to display the spectacular sight of leaves changing colors from summer green to wine red, deep purple, burnt orange and golden yellow. The combination of these colors blazing across a forest or a mountaintop in a kaleidoscope of autumn colors is truly breathtaking. Couple this seasonal event with an interesting destination and you've got the makings of your perfect leaf peeping getaway.
How do you choose your optimum leaf peeping adventure? We asked frequent travelers to share their favorite locations for enjoying autumn colors. From the classic fall scenery of New England to the less well known, but equally impressive autumn foliage of New Mexico, these destinations will stay with you long after the last autumn leaves have fallen.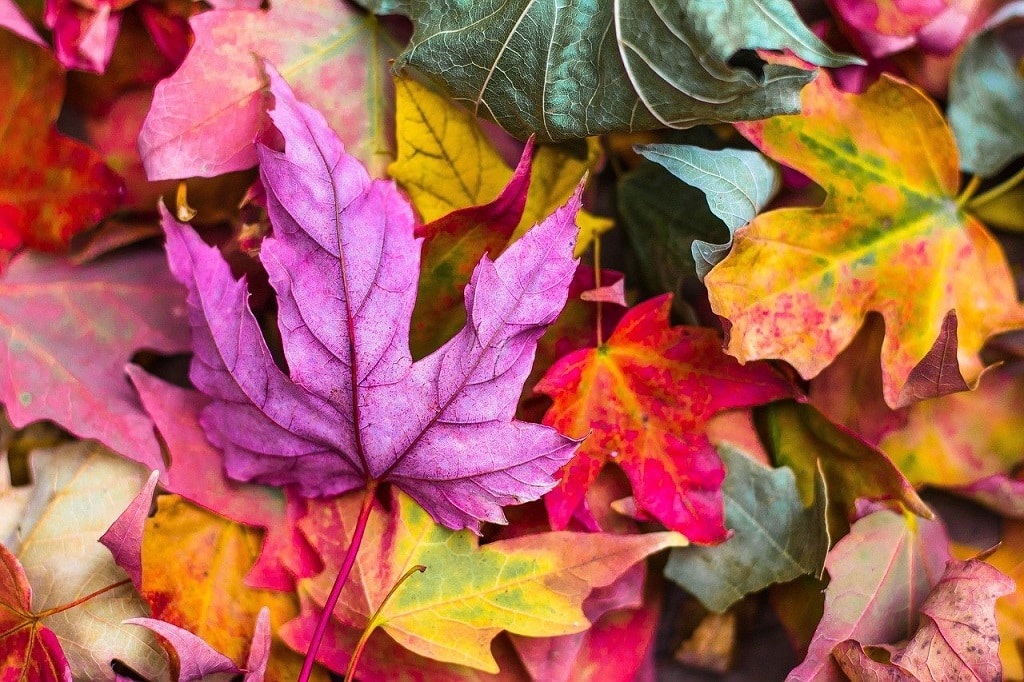 THE BEST FALL FOLIAGE IN THE UNITED STATES   
Central Park, NYC
Central Park in New York City is beautiful any time of year, but there is something about fall that makes it very special.  The waning summer heat gives way to a slight chill in the air that heralds the coming of winter, and the accompanying changing colors of the leaves are beautiful to see.
The leaves begin to turn around the third week of September with peak autumn colors around mid October. Spectacular sights include the waves of color reflecting in the still waters of the many lakes and ponds, and the tunnels of color created by the trees forming canopies over walkways in The Mall. 
Belvedere Castle, built by the same designers and architects that built Central Park itself is resplendent against a backdrop of blazing fall foliage. The Ramble, a lush woodland and the Conservatory on 116 street are also at their most beautiful this time of year. 
Of course, Central Park is New York City's backyard or front yard, so you can witness the glorious fall foliage then immerse yourself in everything the city has to offer. World class entertainment, over a hundred museums, cuisines from every corner of the earth and the world's best hot dog are mere steps away from Central Park. 
Central Park might indeed be the site of the best autumn colors in the United States.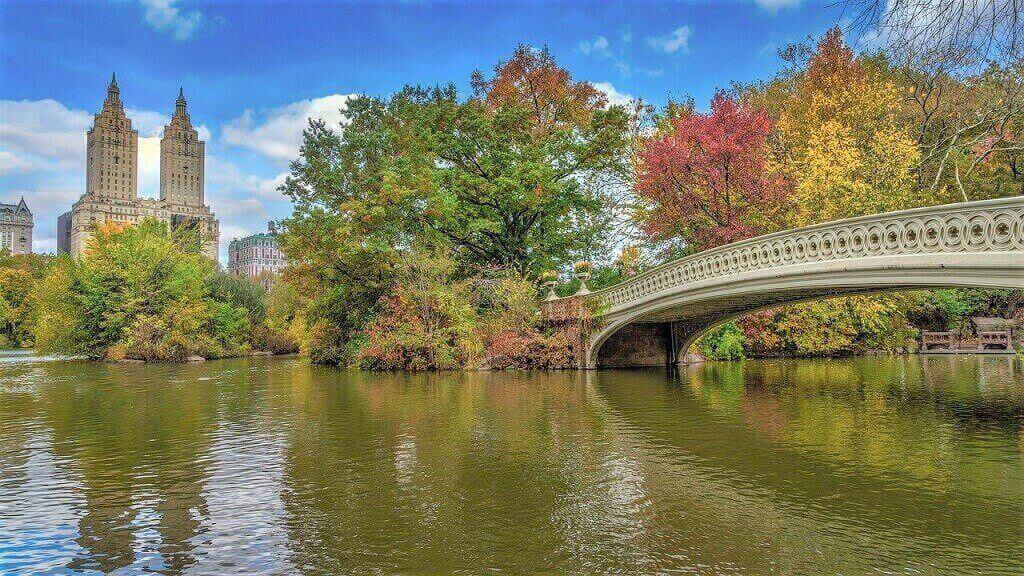 Talek blogs at Travel with Talek   
*****
Lake Geneva, WI
If you're wondering what to do throughout this fall, then why not visit Lake Geneva, Wisconsin, for a long-lasting autumn foliage view in the US! Undoubtedly, the Autumn foliage in Lake Geneva is all about vibrant-colors, briskness, and refreshing weather, which never fails to delight its visitors.
The best time to visit there is especially during mid-September-mid-October when the color of the leaves varies strikingly. At that time, you'll witness the trees and bushes that will begin to appear yellow, followed by turning-into orange. Further, it'll transform into a red-vibrant-color and stay the same till late-November, when the entire surrounding will finally look alike Caramel-brown brilliance.
Likewise, there are numerous ways to appreciate the fall-hues in the Lake Geneva region, whether traveling by bicycle, boat, or rail. Moreover, Lake Geneva is 50-miles from downtown, Milwaukee, and is roughly 80-miles from the city, Chicago. Additionally, the best-drive in the area is maybe through Snake Road, a three-mile-long, lush-twisting street off of Highway 50 on the North-East border of Geneva Lake. Another comfortable ride is perhaps through the Rustic Roads, nearby Lyons. Otherwise, if you even favor a slower-pace, a hike on the 21-mile Geneva Lake Shore Path provides very close perspectives on the fall foliage alongside a look at the splendid estates on the water-side.
Besides that, there are many hotels available, if you're wondering where to stay in Lake Geneva. A few recommended hotels include- The Abbey Resort, Chateau Royale Inn, Geneva guest house, and many more, which offers the best amenities.
*****
The Hudson Valley, NY
The Hudson Valley in New York has plenty of places to see the autumn foliage.  Many of them involve hiking and you really need to have a car to get to the main sites.  A personal favorite is Minnewaska State Park, which has a lovely trail around a lake, and a short side trail that reveals an overlook with amazing views over a forest of fall foliage filled with reds, oranges and yellows.  Get there early before the parking lot fills up. 
Other popular destinations are Mohonk Preserve, where there are multiple hiking trails, and Ashokan Reservoir, with a wide walkway across the top of a dam that has stunning views of the slopes of the Catskills Mountains ablaze with color.
The Valley spreads north of New York City along the Hudson River all the way to the state capital, Albany, a three-hour drive away along the New York State Thruway.  
Because of its north-south orientation, and because there are several hills in the area, there are parts of the valley that are at their peak for leaf viewing throughout October and sometimes even starting at the end of September (in the north or higher elevations)  and into the first week of November (southern lower pockets).  However, the two peak weekends for most of the valley are typically the two middle weekends in October.   If you time your visit for these weekends, you will be guaranteed great color.
While in the New York State area, enjoy an apple picking adventure. Here are seven places for apple picking in New York.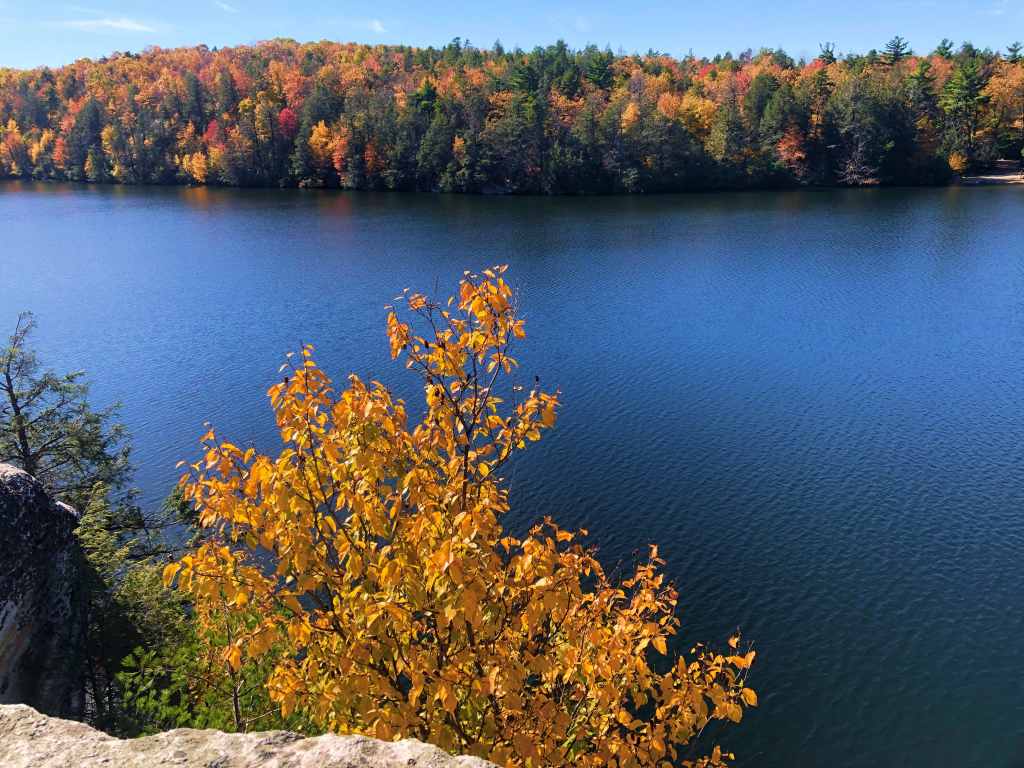 James Ian at Travel Collecting
*****
Smokey Mountains National Park, TN
One of the best places in the US to see fall colors is The Great Smoky Mountains National Park. Famous for being a popular "leaf peeping" destination, thousands flock to this remarkable national park to drive along the Blue Ridge Parkway  and take in the sweeping views of the Smoky Mountains washed in the autumn colors of orange, red, and yellow.
Any time is good for hiking in the Smoky Mountains but the best times to see the fall colors in peak conditions are generally from late October to mid-November.
While driving on the parkway or the Newfound Gap Road is a popular choice, you can also hike through the park and immerse yourself in the technicolor display of colors. Other fun options are hiking out to Inspiration Point on the Alum Cave Trail, hiking to Baskins Creek Falls, or walking up to Clingmans Dome, the highest point in the park. If you're looking for a challenging hike with fewer people, you can do the 11.6-mile hike to Gregory Bald.
Most people choose to enter the park from the Sugarland entrance in Gatlinburg, Tennessee. If choosing to enter the park in Gatlinburg, the closest airport is in Knoxville, TN, about 50 minutes away. Another option is to drive from Asheville, NC, a hip southern city that offers prime leaf viewing options as well.
Christina blogs at Live a Wilder Life
*****
Napa Valley, CA
Looking for leaf-peeping destinations on the US West Coast? Consider the Napa Valley in Northern California! Fall arrives later here than in other parts of the Golden State, so if you've missed other hot spots like the Eastern Sierra or Lake Tahoe, you can still catch beautiful fall colors in Napa Valley.
Drive Highway 29, or the less trafficked Silverado Trail, up the valley. You will be treated not only to fall foliage on trees along the way, but the vineyards look gloriously scenic as well, dressed in yellow, orange, and red.
For an up close look at Napa Valley's fall colors, visit some of the more scenic wineries. Some are perched up on hillsides, and offer fabulous views of a patchwork quilt of fall colors when the vineyards are at peak. And for an epic aerial view, go ballooning over the valley!
As at any other time of the year, eating is one of the most fun things to do in Napa Valley in the fall. Area restaurants feature fall favorites like butternut squash soup and pasta or pizza with seasonal squash and herbs. Yum!
Peak fall colors in Napa Valley generally occur mid to late November. Napa Valley is just a 90-minute drive from San Francisco, which has an international airport. You will also find many tours from San Francisco if you do not want to drive.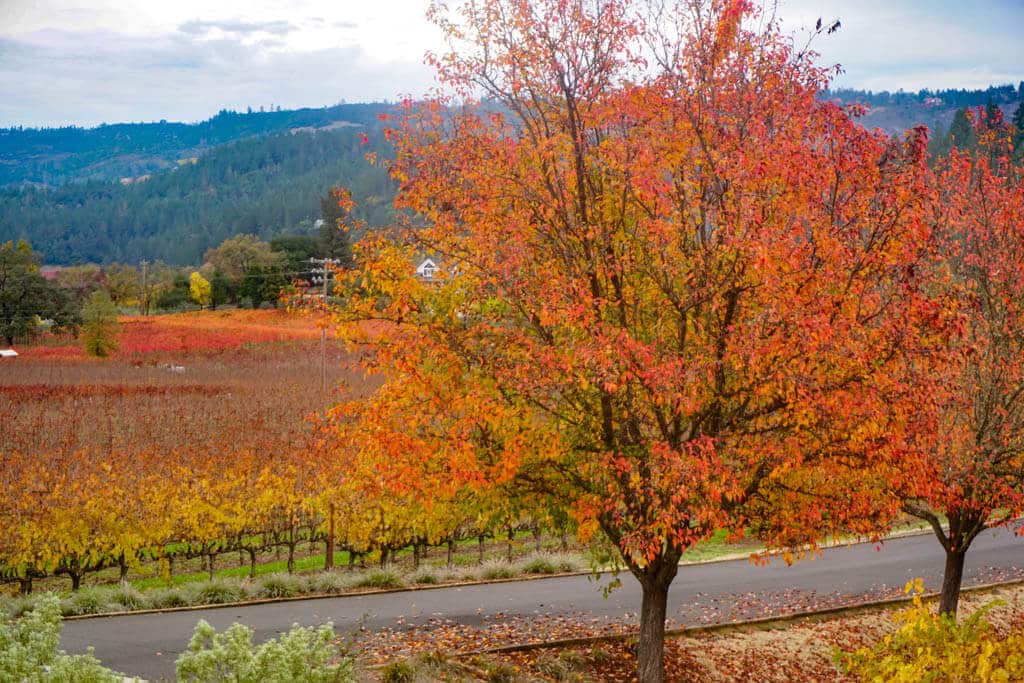 Dhara blogs at Roadtripping California
*****
Shenandoah National Park, VA
Travelers of every age and ability will find it easy to enjoy spectacular fall foliage in Shenandoah National Park. The park stretches along a ridge top of Virginia's Blue Ridge Mountains, offering colorful views from the highest peak to the surrounding foothills. Differing elevations stretch the foliage season, which generally begins in early October. Peak foliage is highly dependent on weather, so it's impossible to predict but it generally occurs in mid to late October. The park website posts weekly foliage updates in season.
The easiest way to view fall foliage in Shenandoah is from 105-mile-long Skyline Drive and its 75 overlooks. The overlooks look east and west, and at differing elevations, so you get a nice mix of viewpoints. October is a very busy time at the park, so allow plenty of time to make the drive on this winding, scenic road.
To further immerse yourself in the colors, take a hike on over 500 miles of well-maintained trails in the park. Hikes offer a range of challenges, from the wheelchair accessible Limberlost Trail to a 101-mile stretch of the Appalachian Trail. Shenandoah National Park is just a two-hour drive west of Washington DC, and it makes an excellent day trip. But if time allows, book a campsite or a room at one of two classic park lodges and give yourself more time to enjoy the beauty of fall in Shenandoah.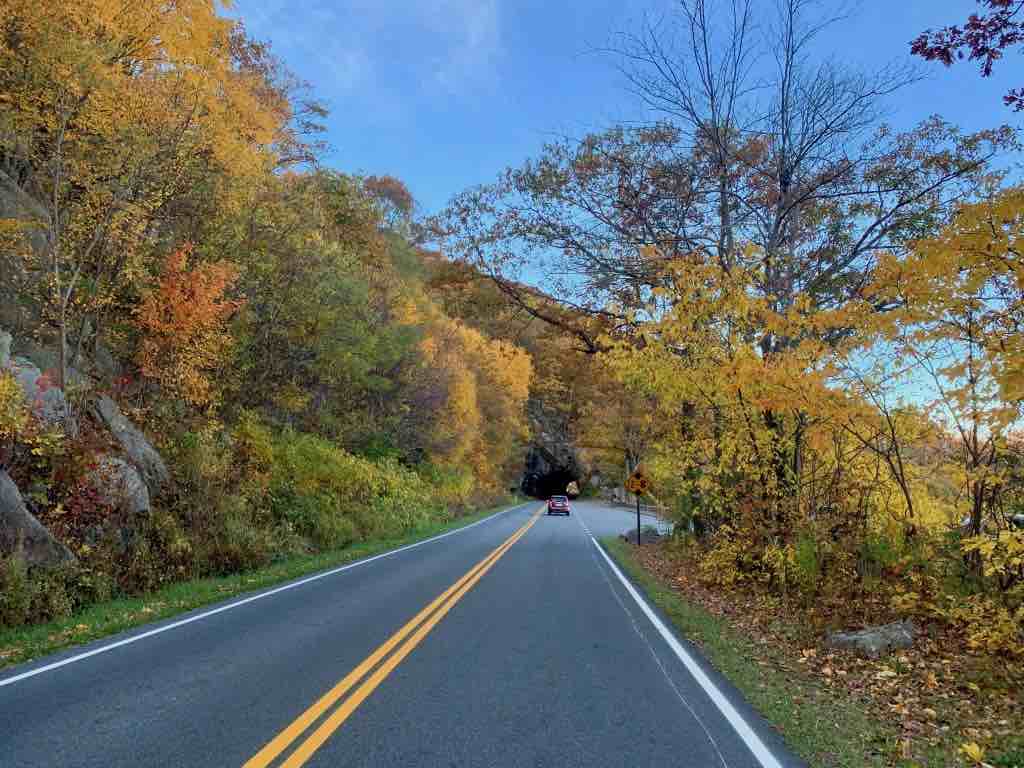 Julie blogs at Fun in Fairfax, VA
*****
The Berkshires, MA
The Berkshires of Western Massachusetts is known for scenic beauty, outdoor adventure, world-class performance centers, and a burgeoning arts community. While it's lovely year round, perhaps autumn is the most spectacular time of all to visit. Late September marks the beginning of fall foliage season in the Berkshires. It usually peaks close to Columbus Day Weekend in mid-October.
If you arrive by car along the Massachusetts Turnpike (I-90), you'll enjoy watching the peak foliage unfold before your eyes as you get closer to your destination.
Once you arrive, here are some stunning route suggestions you might consider for "leaf-peeping" in The Berkshires of Western Massachusetts:
Travel Route 183 from Lenox to experience the magnificent view over Lake Mahkeenac, also known as the Stockbridge Bowl.
Starting from Clarksburg, follow Route 2 for a for a view of vibrant fall foliage at the famous Hairpin Turn.
To see apple orchards, rolling farmland, and other quintessential New England scenes, drive through Williamsburg and head south on Route 7.
Take Route 8 from North Adams to Mount Graylock for an incredible birdseye view from the highest point in the Berkshires.
Drive to the pinnacle of Mount Sugarloaf in Deerfield, where you'll see a colorful panoramic view from South Sugarloaf that includes the beautiful Connecticut River.
Besides the fabulous autumn colors, you'll find several excellent art museums along the way. The Clark in Williamstown, The Emily Dickinson Museum in Amherst, and the Norman Rockwell Museum in Stockbridge are all worthwhile stops.
And for a bite to eat and overnight accommodations in Stockbridge, we recommend the Red Lion Inn. It offers all the historic charm and comfort to round out your fall foliage getaway to the Berkshires. You might also try The Willows Motel in Williamstown.
*****
Eastern Sierra, CA
The Eastern Sierra along California's Highway 395 is one of the best places in California to experience falls colors. The colors peak at a different time each year, but you can generally expect to see bright yellow and orange hillsides from mid-October through the end of the month. Mono County Tourism updates their website with the latest information to see which area is peaking.
There are so many hikes where you can see fall colors or if you're looking for a more leisurely trip where you can drive and see fall colors, you have that option too. June Lake Loop, Lake Sabrina, Convict Lake, and Lundy Canyon are some of the best places to see fall colors.
You can do this trip on a weekend or spend a week exploring the different areas that make up the Eastern Sierra.
October is also a great month for hiking and backpacking since the weather is cooler and there are fewer crowds. The days are mild and the nights will be chilly, so if you're camping, bring a sleeping bag that will be warm enough. During the day you can also stand up paddle board and kayak on the variety of lakes around the area.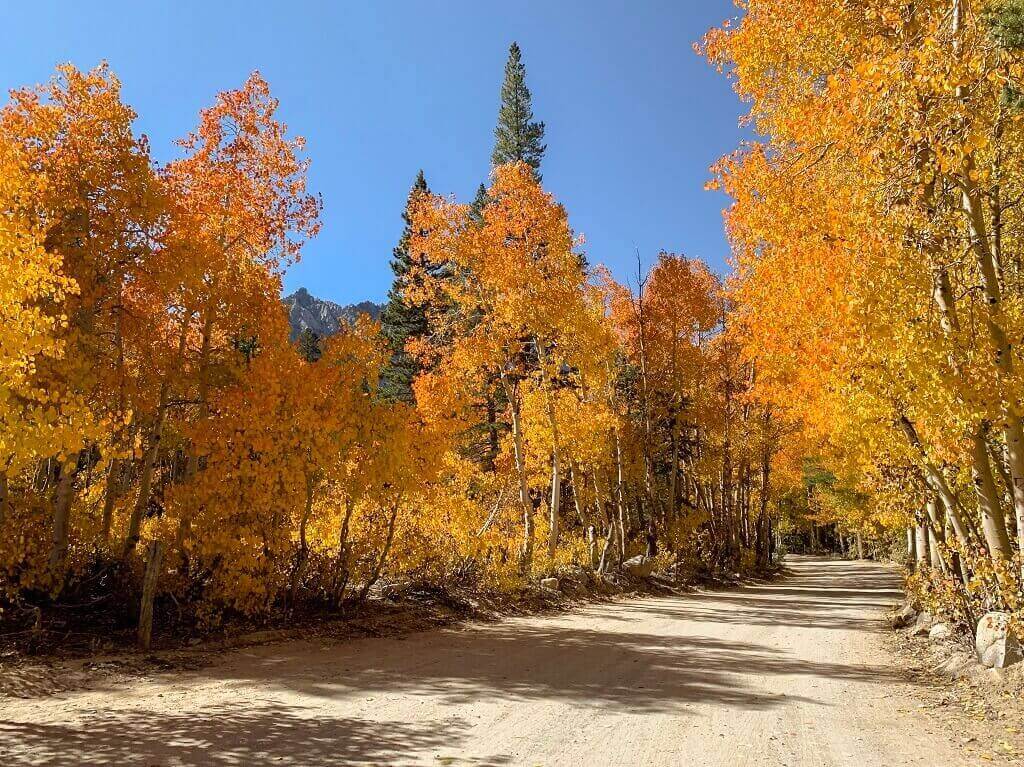 Jenny blogs at Limitless Hiker
*****
Acadia National Park, ME
Visiting Acadia national Park during autumn is spectacular when it is abundant with the foliage colors.
One of the best things to do in Acadia National Park is driving on the Park Loop road that winds across the park. The park loop road is a 27-mile long loop that traverses through a diverse terrain of ponds, rocky cliffs, mountains, beaches making it a memorable drive. There are 4 entrances to the park that do get connected to the Park loop road.
If you love adventure then great way to explore the fall foliage is to hike the trails across the park. Cadillac Mountain is the highest peak on the East coast and hiking or driving to the summit gives breathtaking view of the park, the lakes and the mountains in colors of red, yellow and orange .
Jordon Pond is another must visit site to see the colorful trees around the pond. And don't forget to eat at the Jordon House restaurant amidst the scenic vistas.
And if you can splurge, then don't miss taking a scenic flight over the park. It is truly worth it.
The best time to visit is from mid September To October with peak by the mid-October. The weather gets crisp and fewer crowds as compared to summer. It is advisable to carry jackets and winter wear.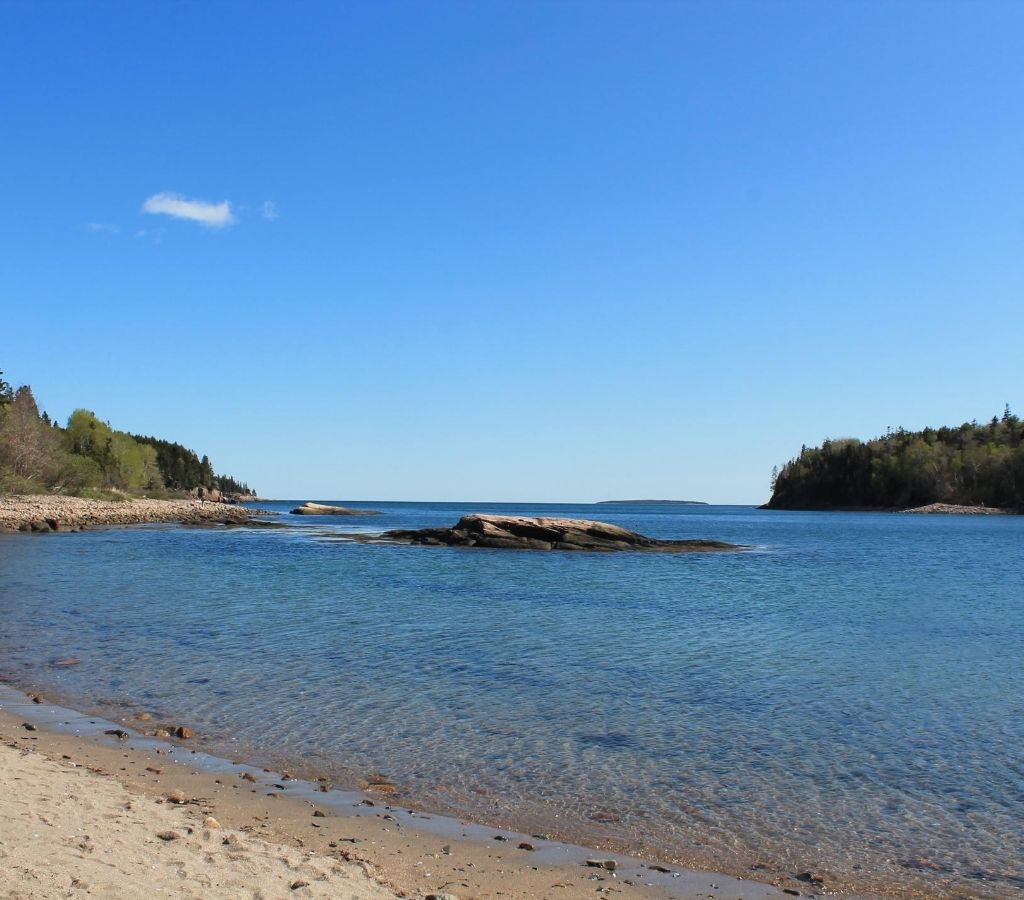 *****
Vermont!
Vermont is without a doubt one of the very best places in the United States for fall foliage, and one of our family's favorite places to visit. Both late September and throughout October are typically the optimal times to see the most colors. This is also a great time to enjoy the many Harvest Festivals.
One of the most picturesque, quintessential New England towns that is also a great starting place for your foliage vacation is Woodstock, Vermont.  Not only is it precisely what you would imagine of a lovely New England town, but you can also enjoy apple picking in September and pumpkin picking in October. Few things are as delightful in fall as enjoying an apple or pumpkin flavored treat while taking in the gorgeous colors of Vermont.  If you visit Woodstock, be sure to visit Billings Farm and Quechee Gorge and stay at the Norwich Inn.
In addition to Woodstock, many of Vermont's ski resorts offer fall festivals in September and October. Some are Oktoberfest-themed, but often they include a list of events, food and music, and activities for kids. Taking a chairlift ride lift to the top of the mountain to get a panoramic view of Vermont's foliage is one of the best ways to see the colors.  You can also take in the views while hiking or mountain biking.  Some of the resorts allow lodging on site.
While many of the Vermont ski resorts host events in October, like Sugarbush and Okemo resorts, a few to check out in September include Burke Mountain and Mount Snow.
Vermont is a wonderful place to visit to enjoy spectacular fall foliage.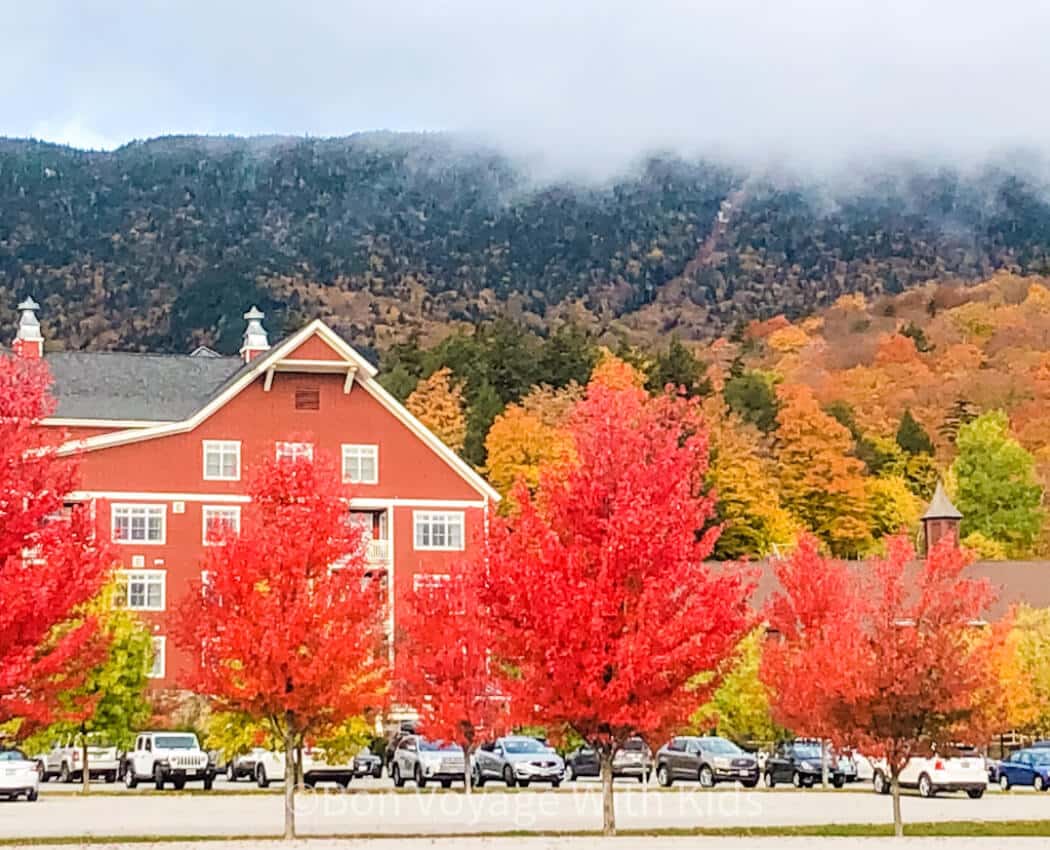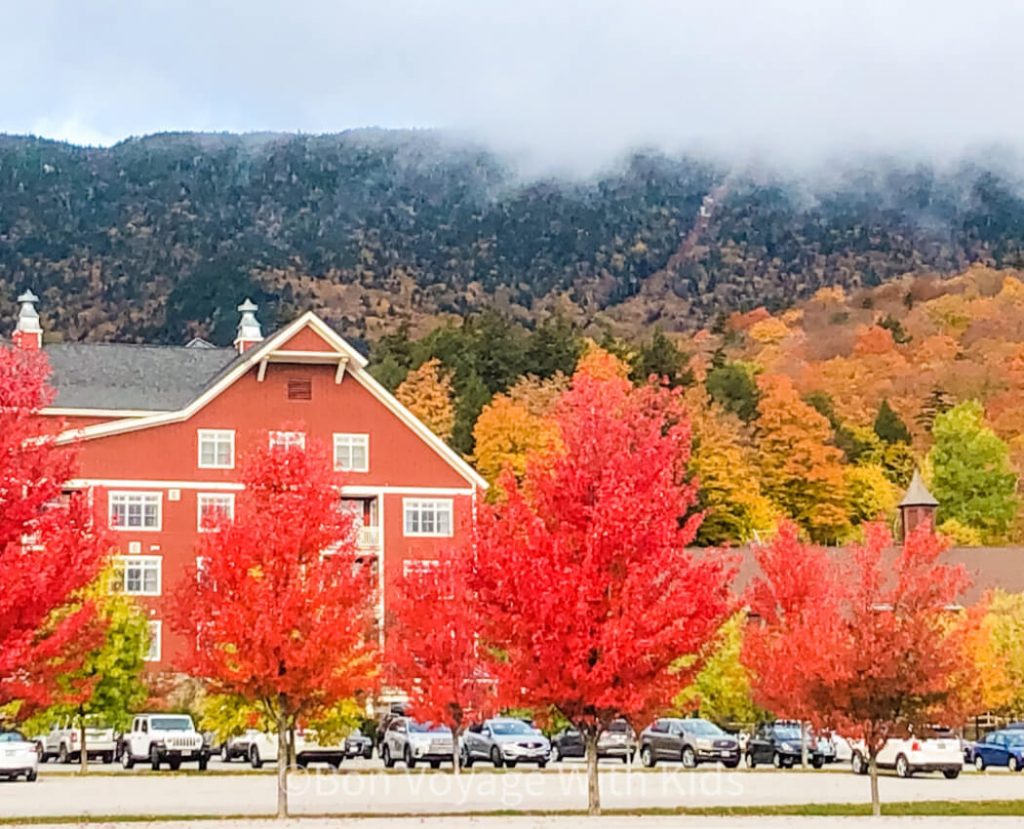 Keri blogs at Bon Voyage with Kids
Want to learn more about where to find the finest autumn colors? Check these out!
If you liked this post, you'll love these.   What are your favorite fall destinations for autumn colors? 
Discover NYC secrets through Audrey Munson statues 
How to visit the Newport Mansions in Newport, RI
Best remote off-the-beaten-track destinations in the US
BTW, if you are getting ready for your trip, make sure to take advantage of these useful, money-saving links to book your trip:
I personally use, and can recommend, all the companies listed here and elsewhere on my blog. By booking through these sites, the small commission we earn – at no cost to you – helps us maintain this site so we can continue to offer our readers valuable travel tips and advice.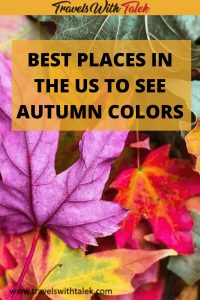 BTW, if you are getting ready for your trip, make sure to take advantage of these useful, money-saving links to book your trip:
I personally use, and can recommend, all the companies listed here and elsewhere on my blog. By booking through these sites, the small commission we earn – at no cost to you – helps us maintain this site so we can continue to offer our readers valuable travel tips and advice.