Updated October 2020.
The best places to see wildlife is in the wild. If that's not possible, wildlife reserves are an alternative. If you're an animal lover or interested in animal conservation, then planning a trip to see wildlife should be on your travel bucket list. We asked some fellow travel bloggers for the best places to see wildlife in Asia and Australia, particularly Australia's wildlife sanctuaries, and they did not disappoint.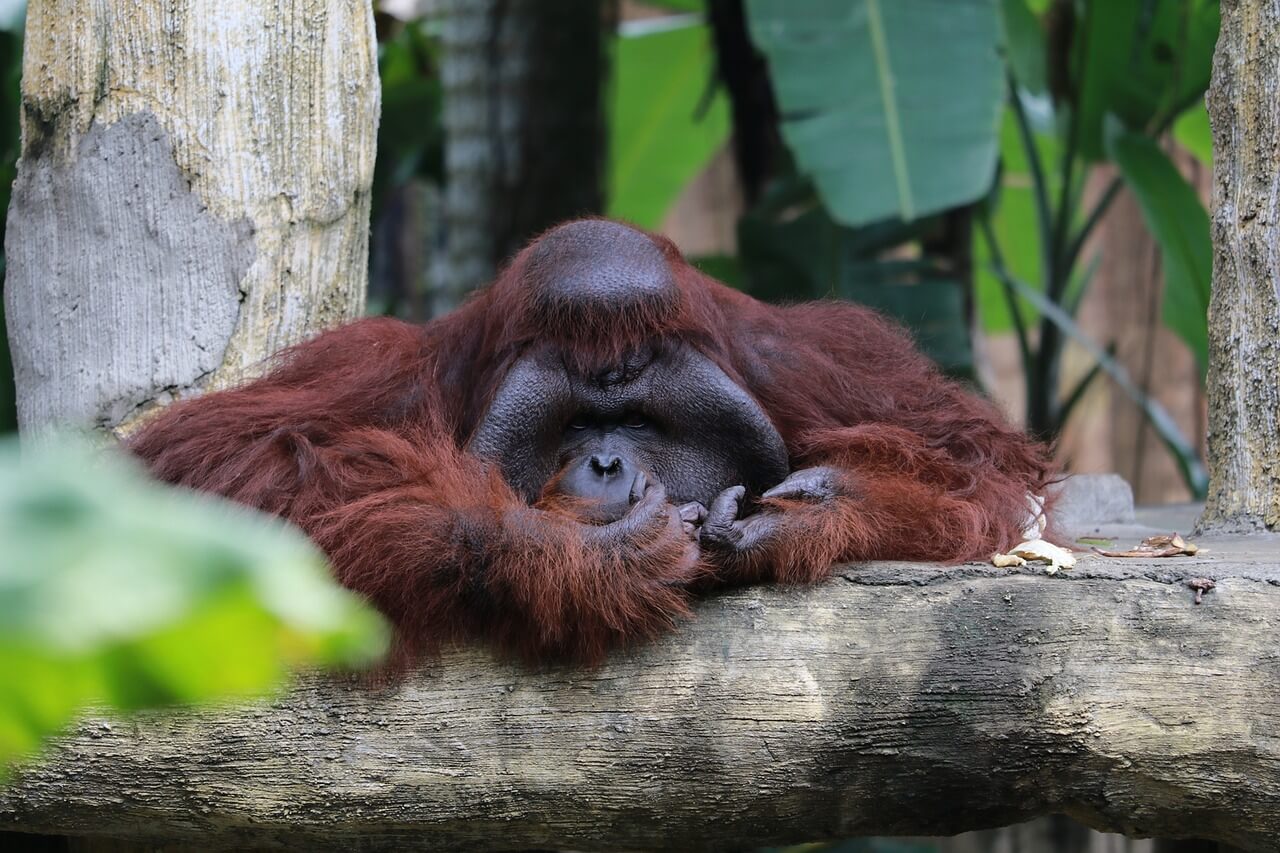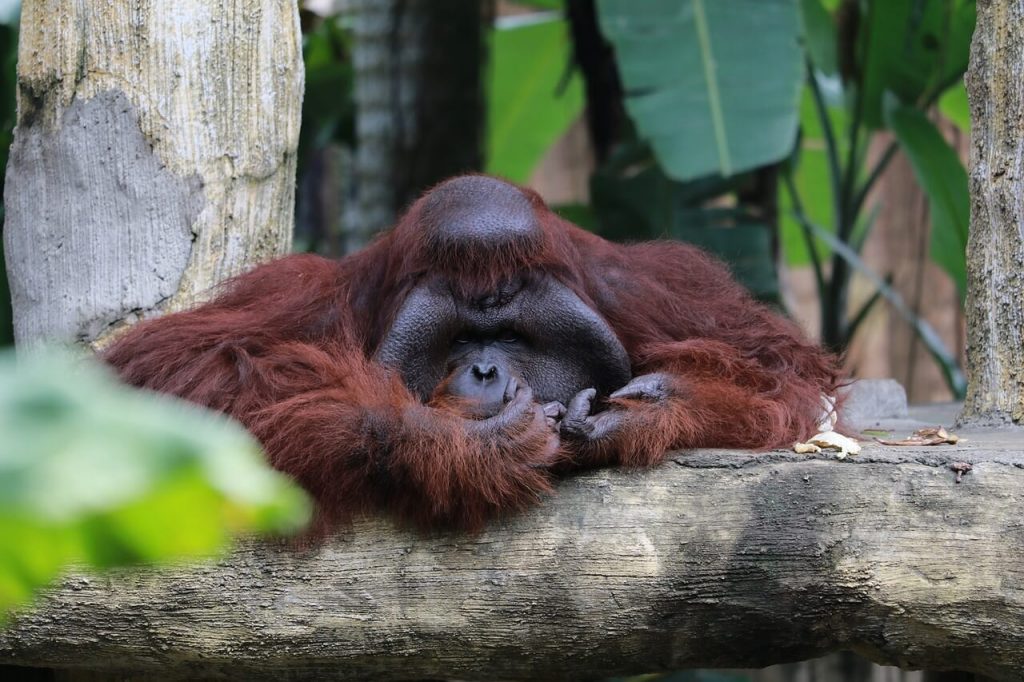 Best Places to See Wildlife in Asia
Blue Whale Watching in Mirissa, Sri Lanka
Mirissa, a small town in the south of Sri Lanka, is an essential stop for wildlife lovers and one of the best places to see wildlife in Asia. While the country's national parks offer the chance to see some incredible animals, from leopards to elephants, Mirissa offers something different. This small town is one of the best places in the world to see blue whales! Mirissa's main whale watching season runs from November to April. Trips during this time have around a 95% chance of seeing whales. Although tours do still run between May and October, whales are seen less frequently due to rougher seas. It's also more likely that tours are cancelled due to the weather during these months. We visited Mirissa in December 2017 and decided to take a whale watching tour on Christmas day. A tuk tuk was sent to pick us up at 5:45 am to take us to the port. As we set off we were treated to a lovely sunrise, hoping we'd be lucky enough to see some whales and make it a Christmas to remember!
"What you will see are things that caught my eye and made me stop in my tracks to take a closer look." ― Noel Marie Fletcher, Windows into the Beauty of Flowers & Nature
Click To Tweet
Just a few hours later we were in awe as we caught our first glimpse of a blue whale, but it didn't stop there. Over the course of the next few hours, our crew pointed out well over 10 blue whales. We had some incredible views as the whales surfaced to breathe before diving back down into the depths of the ocean. On the boat ride back to the town we also saw a couple of turtles. Although we only saw blue whales and turtles, the tours do often encounter plenty of other species – from orcas to dolphins to whale sharks. Some whale watching tours in Mirissa don't seem to care about the well being of the whales, so make sure to check reviews before booking with an operator!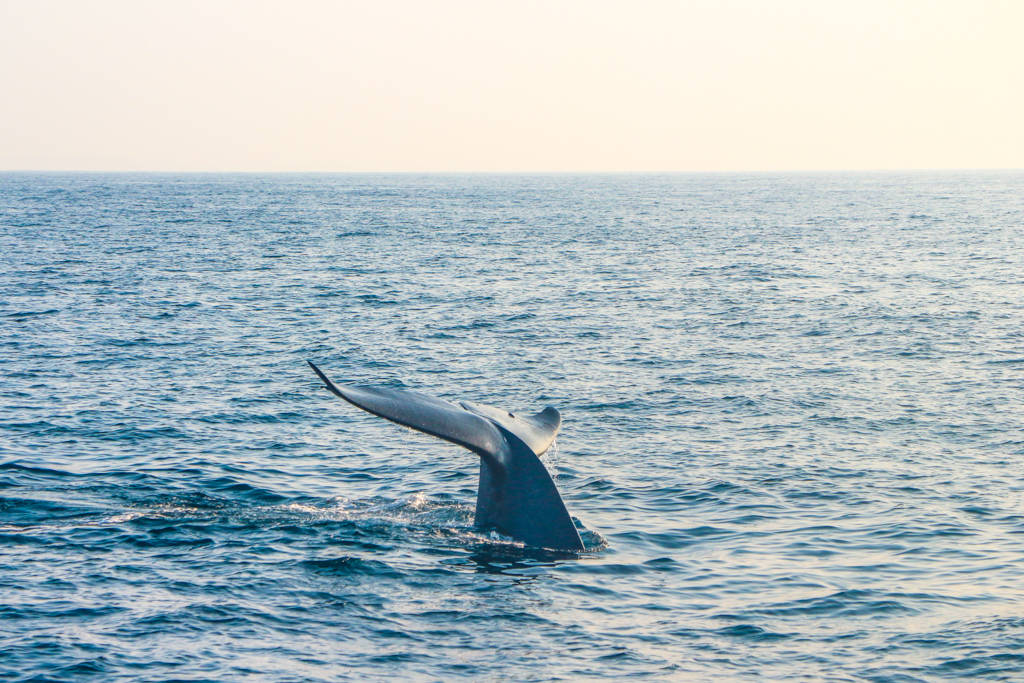 Sam Ward blogs at Something of Freedom.
A Jungle Safari in Karnataka, India
We booked our first real expedition into the wilderness on a sweltering summer day, at Bandipur National Park with the Jungle Lodges, the first eco-tourism venture in India. Bandipur is a beautiful, unapologetically wild terrain nestled in the lush green Western Ghats of India, which is blessed with a great diversity of flora and fauna, ideal for Asia wildlife viewing.  It is one of the four borderless national parks spread across three states of India, and is home to the largest population of tigers in India. This makes India one of the best places to see wildlife in Asia.
Once the favorite hunting ground of the Royals of Mysore, Bandipur was turned into a protected area, a safe haven for the wild including leopards, bears, Indian Sambar, spotted deer, elephants, peafowls, and many other exotic species including the tigers. Our 6-hour jungle safari was split into two sessions of 3-hours each, one in the afternoon and one in the early morning. We went in an open jeep to discover the beauty of wildlife in their natural habitat. We got to see several animals, the beautiful sunset and the sunrise the following day, but the tiger remained elusive, until the last moment when we were about to leave the jungle with a heavy heart. So yes, our tryst with the tiger did happen after all, and it will be one of the memories to cherish forever. What I like the most about Bandipur is the ethical tourism practices. Even today no vehicle can cross the forest between 9pm to 6am, a law that has been contested by many political forces but still stands to protect wildlife.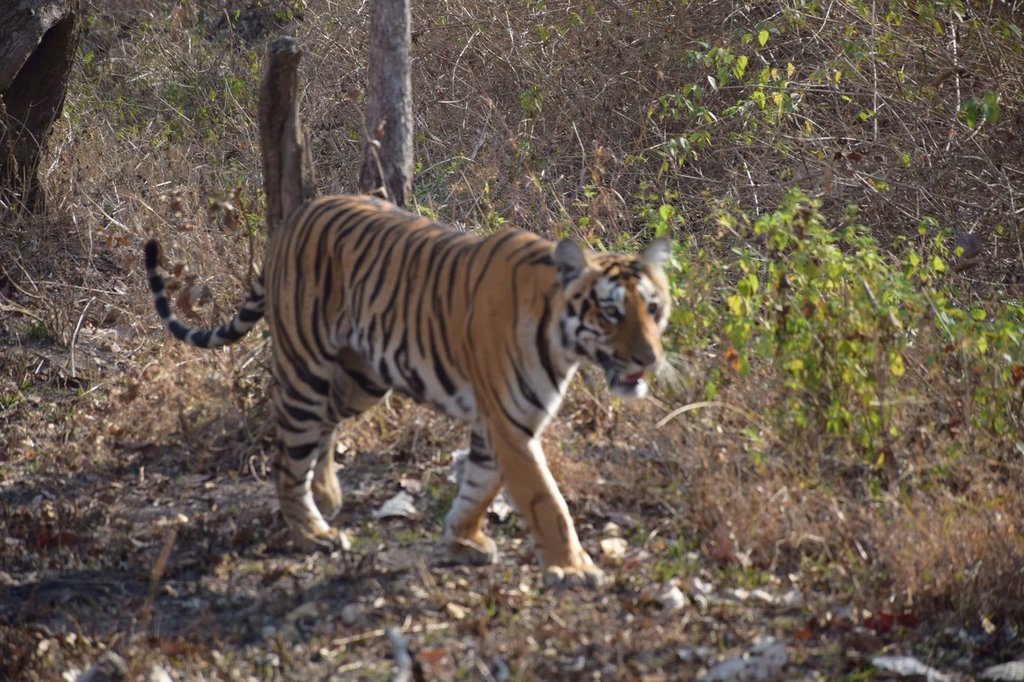 Sinjana blogs at Backpack & Explore.
The Great Monkey Attack of Angkor Wat, Cambodia
The best places to see wildlife may be where you least expect it. Wildlife in southeast Asia can be especially unpredictable. You don't need to take a wildlife tour of southeast Asia to find yourself in the middle of a wildlife, shall we say, "situation" especially as it relates to monkeys.
During our trip to Angkor Wat in Cambodia, we arrived at our guest house late at night. Next morning we left to see the temples but saw two huge monkeys blocking our entrance to the road. We walked towards them making noise and waving our arms expecting them to scatter but instead, they approached us. As we considered what to do, a monkey came from behind, jumped on my back and tore at my backpack that had a couple of packets of dried fruit. I was shocked and began screaming "get it off!…get it off!"  We ran to the road while a couple of monkeys chased us. Once out of monkey-range, we looked back and saw them staring at us. I could swear they were laughing. I couldn't believe what had just happened. We had actually endured a strategically executed attack by a troop of monkeys!
The monkey attack was all we talked about that day. When we returned to our guest house that evening, there were no monkeys in sight. Next morning we were getting ready to leave when we heard a screeching animal sound. We looked out our window and saw monkeys gathering in front of our guest house. They were looking straight at our room! There were 12 to 16 large monkeys right outside our door. And those were just the ones that we could see! There was no way we were getting out of there and onto the road with our stuff. Suddenly I saw the woman that checked us in the first day. She walked towards out room with a large dog. The monkeys scattered which gave us enough time to get to the main road with our bags. As we left, the woman smiled apologetically and told us the monkeys could sometimes get "frisky."  We were happy we survived the great monkey attack of Angkor Wat.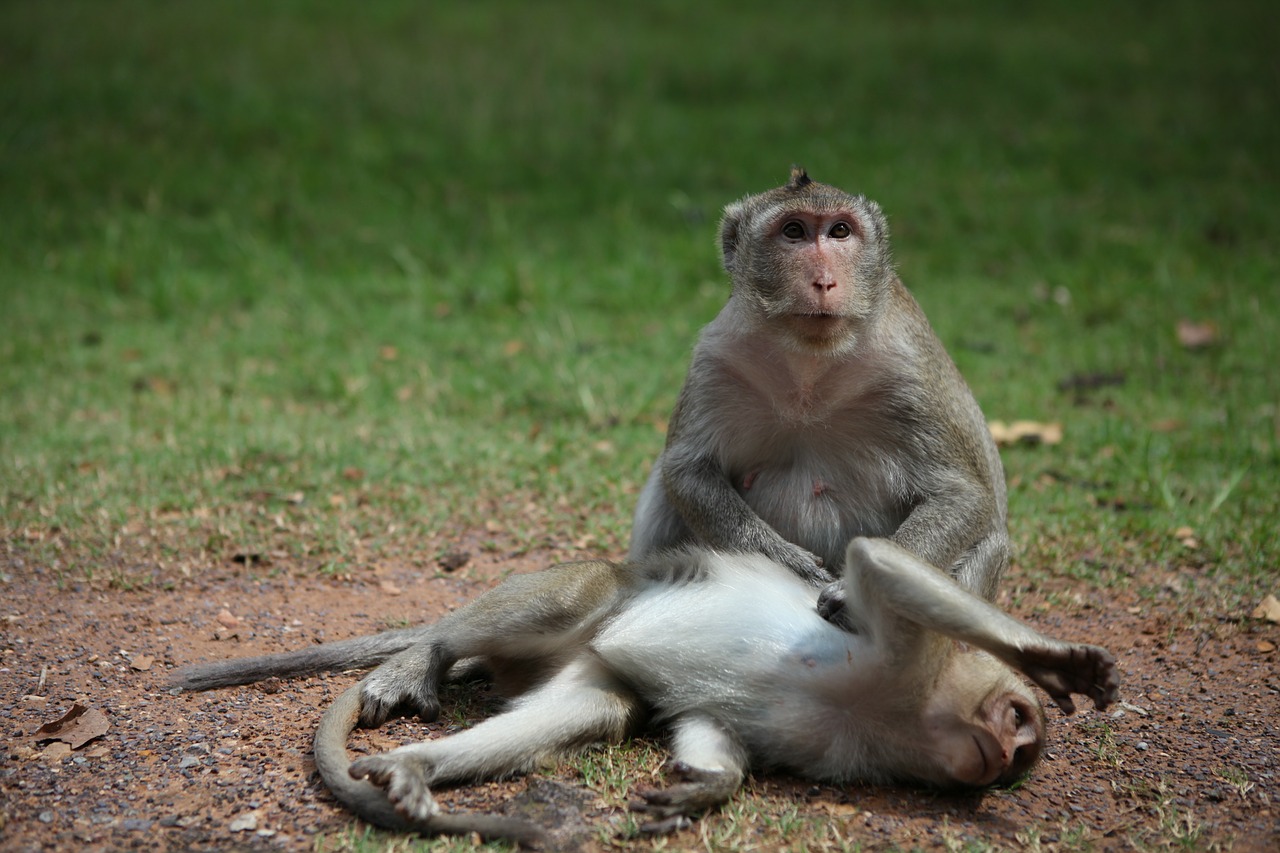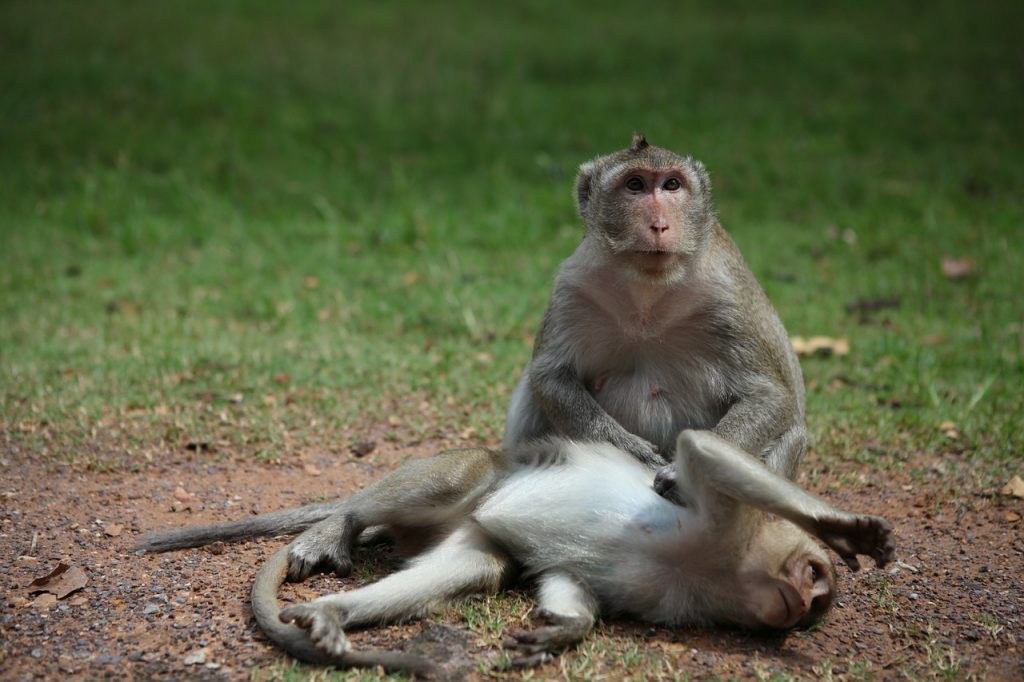 Talek blogs at Travels with Talek.
Pygmy Elephants in Borneo
Seeing pygmy elephants in Borneo takes time and effort. In Sabah in the north of Borneo, you can take a 4-hour speed boat from Sandakan up the slow-moving brown Kinabatangan River, which is laden with silt and surrounded by palm trees at first and then thick jungle, to a rain forest lodge. From there, you can take another boat a couple of more hours upriver, past proboscis monkeys and macaques jumping around in trees, golden crocodiles lazing on muddy banks, and black and white hornbills flying overhead to get to where pygmy elephants are on their migratory march across part of the island. Pygmy elephants are the smallest elephants on the planet, with large ears and long tails, and are endemic to Borneo and nearby islands.
After more than an hour of peering intently into the jungle but seeing nothing but trees, we saw a small boat pulled alongside, half hidden under overhanging vines. Inside were two fellow guests from our lodge, who had been temporarily abandoned by their guide, as he headed into the jungle to look for tracks. They were pulled alongside a tiny inlet completely hidden from the river. A grey elephant slowly emerged from the trees and made its ways slowly down the sloping banks and into the shallow inlet. Another elephant joined it, as they crossed the inlet, then walked slowly up the other side and lumbered back into the jungle. It was a completely magical moment.  What a wonderful opportunity to see wildlife in Asia!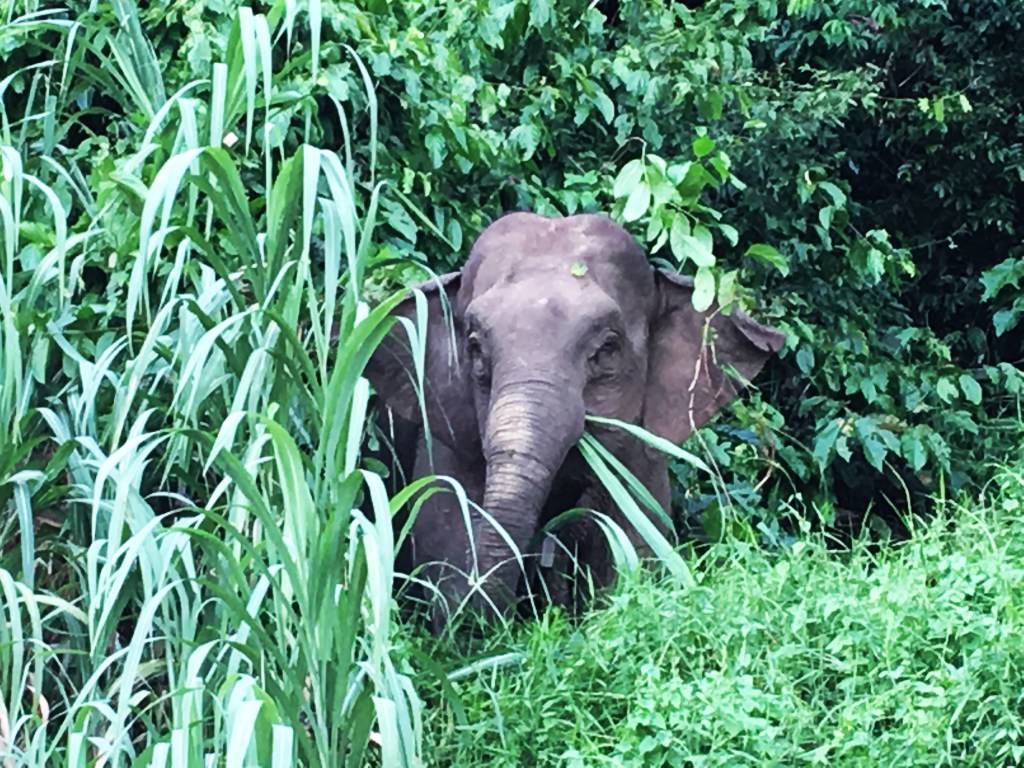 James Ian blogs at Travel Collecting.
Tarsiers and Black Macaques in Sulawesi, Indonesia
When we were in Sulawesi, Indonesia, we had an opportunity to visit Tangkoko Nature Reserve. A few years ago this reserve caught the media's attention when a black crested macaque became the centre of a "monkey selfie" lawsuit brought by PETA.
We visited Tangkoko to view the Tarsiers, the smallest primates in the world which has eyes as big as saucers. They do not fare well in sanctuaries as they are sensitive to daylight, noise and physical contact, so the most ethical way of seeing this yoda-like creature is in its natural habitat.
Walking through the Reserve to see Tarsiers we passed a family of black macaques. Observing protocol of keeping our distance, we stopped and watched them running and tumbling as monkeys do. A few were being groomed, and as my husband crouched down to take a photo of the chief, a monkey groomer jumped onto his shoulders. He began rubbing Sy's shaved head and feeling his stubbly chin, so Sy gently lifted up his mobile phone and snapped a photo of them both. Thankfully the monkey jumped down not long after, leaving Sy with a great photo and a smelly t-shirt!
We continued towards the Tarsiers; it was a bit of an anti-climax after the macaques but nevertheless, a wonderful encounter all the same. Tarsiers only come out at dusk so we waited until there was movement in a large tree. As they started to wake up, they began hunting and jumped huge distances from tree to tree. These tiny little primates looked adorably cute with their soft fur and freakishly long fingers. We will always remember our unusual and interesting wildlife encounter at Tangkoko Nature Reserve, one of the best places to see wildlife in Asia.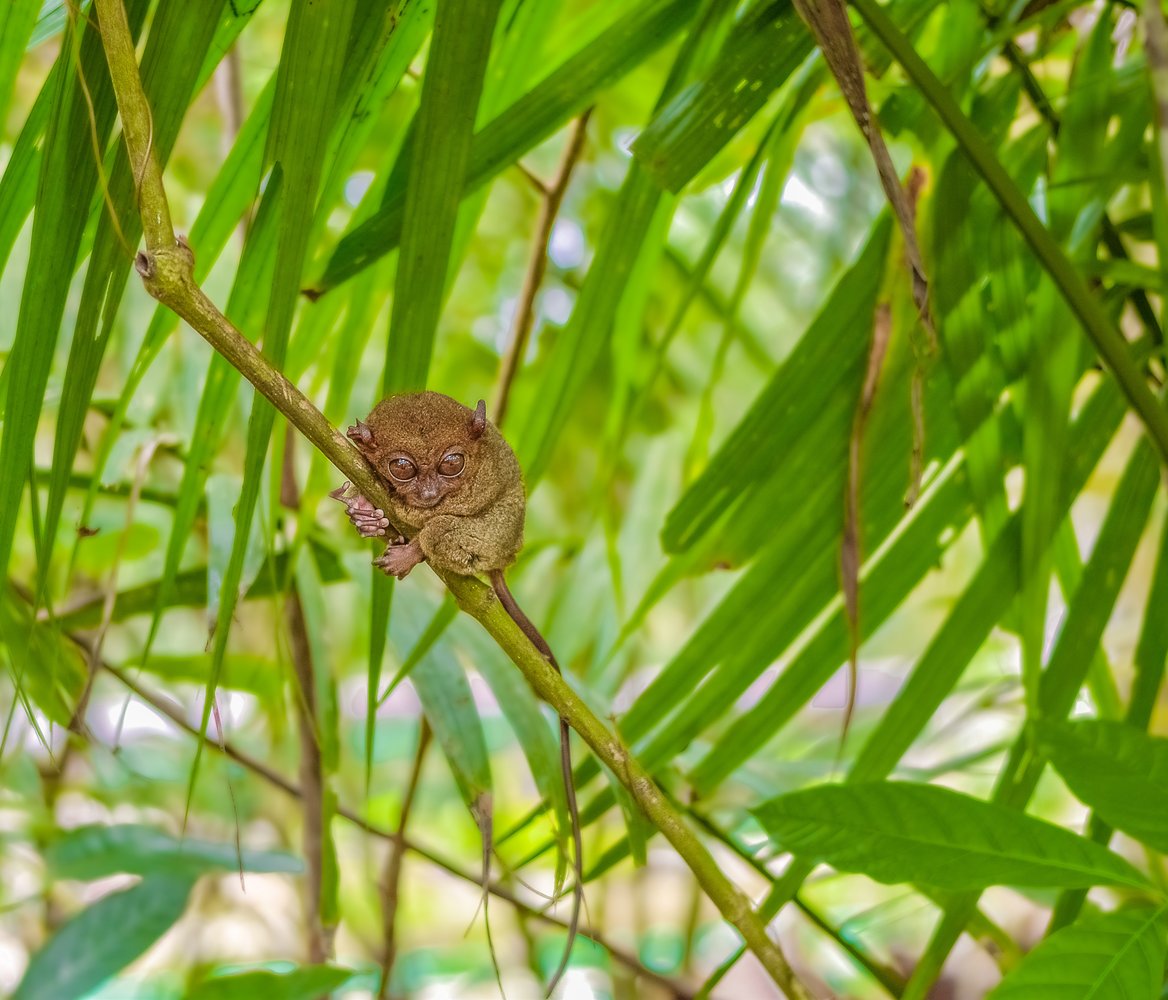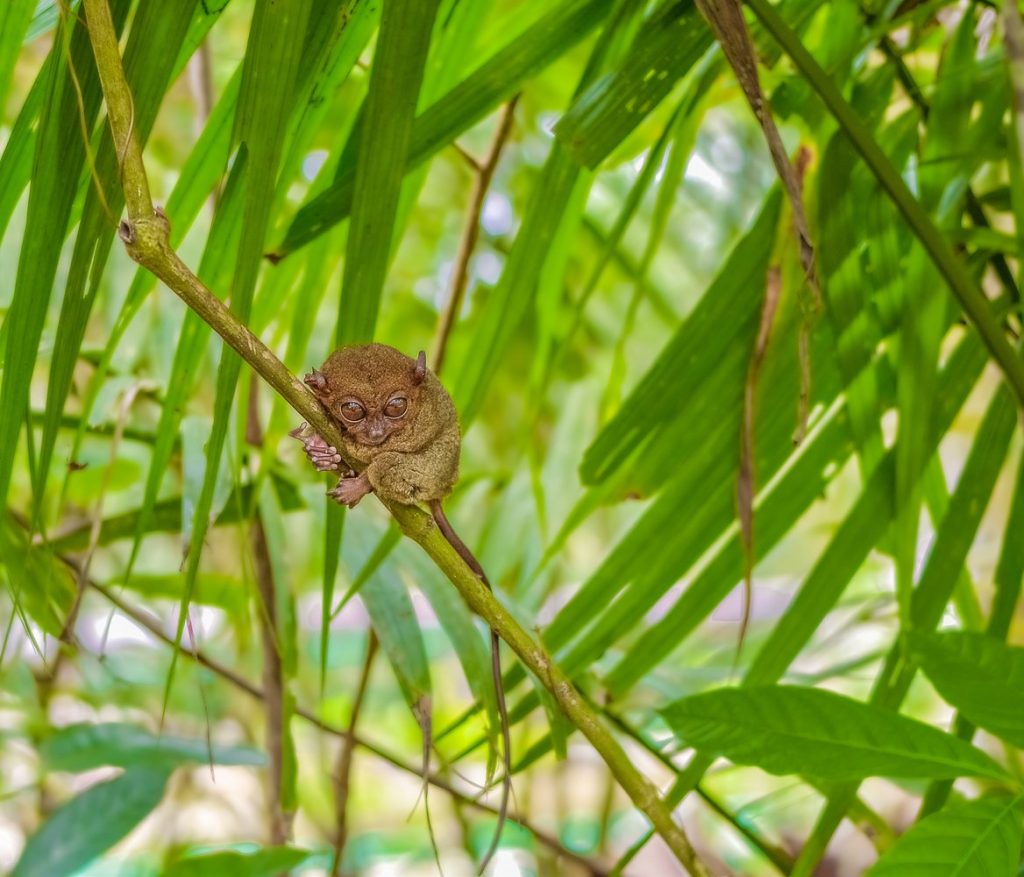 Angie blogs at Feet Do Travel.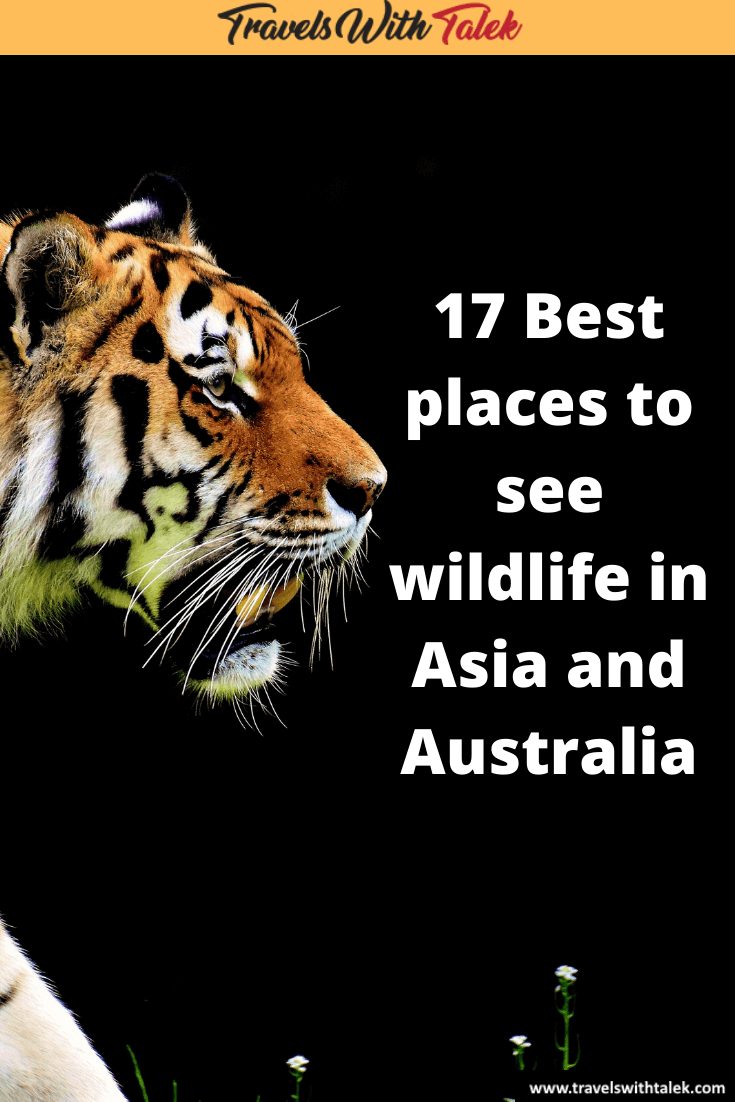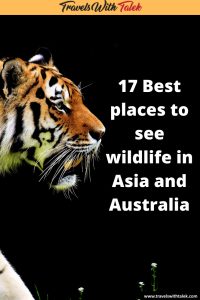 Swimming with Turtles in Apo Island, Philippines
One of my best wildlife adventures was seeing and swimming with sea turtles in Apo Island, Philippines.
Apo Island is actually a declared marine preserve, and it's located in the Coral Triangle – a huge area spanning different countries known for its high marine diversity. To get here, I took a flight to Dumaguete and then signed up for a day tour in Apo Island. The first activity in the tour is to see sea turtles in the wild.
"Seek and see beauty in the watery world." ― Fennel Hudson,
Click To Tweet
A tour guide led the group in the water and we swam for several minutes before spotting a sea turtle. We then circled the perimeters of the island and saw a few others. What's remarkable to me here is that the sea turtles didn't mind the presence of people (unlike in other places where they try to get away when you approach them), although of course we kept our distance. Our tour guide explained that the turtles are used to humans and know that the latter do not harm or disturb them, which is great. Some of the sea turtles were really big and a few decades old. Keeping at least a meter or so away from the turtles, we took great underwater shots with them at the backdrop. Swimming with the turtles in Apo Island is certainly a wildlife experience I'd never forget, and Apo Island is one of the best places to see wildlife in Asia.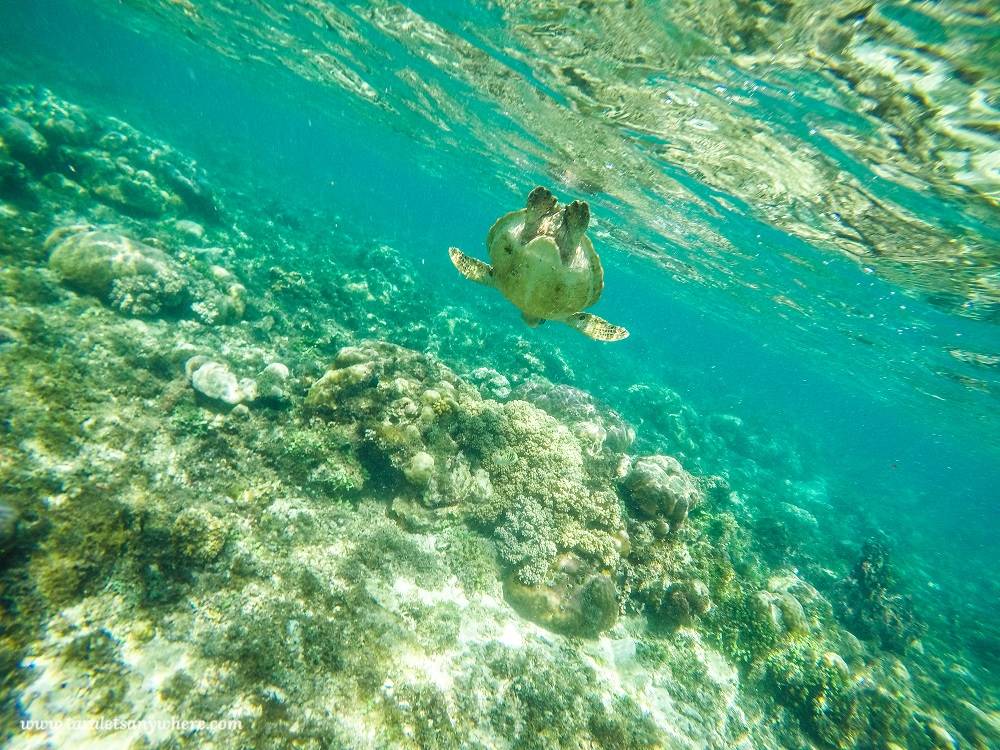 Katharine blogs at Tara Let's Anywhere.
Kaudulla National Park, Sri Lanka
Asian elephants are an endangered species, so any opportunity to see them in the wild is special. The population has declined by 50% in the last three generations and there are only 40,000 left across the whole of Asia (6,000 of them being in Sri Lanka). This is why a visit in July or August to Kaudulla or Minneriya in Sri Lanka is truly special. At this time of year, it won't be whether you see an elephant it will be how many! They are often seen around the dwindling waterholes in herds of up to 200.
We were lucky enough to see 110 on our visit (yes, we counted!). Many elephants came right up to the jeep and it was incredible to see so many in one spot, including loads of gorgeous calves. It's quite hard to describe in words how magical it is to get up close to these beautiful animals, it would make a trip to Sri Lanka worth it for this experience alone. The best way to see the elephant gathering is by hiring a jeep from the nearby town of Sigiriya. They are pretty flexible with the times you go, though they recommend going in the afternoon, and you can book a private jeep that will take you to the park for 4 hours for 4,500 rupees ($28 USD). The jeeps have an open-air top, so you can stand up and watch the elephants from high up, giving great views across the plains.
Whilst Minneriya is closer to Sigiriya, you will be there with a lot more people, so we chose to visit Kaudulla. It's best to check with the locals in town as to where the elephants currently are – although they are usually be seen in both. The access roads are pretty rough, but once you get to where the elephants are you won't move too much. You'll simply drive up, stop and start counting how many you can see.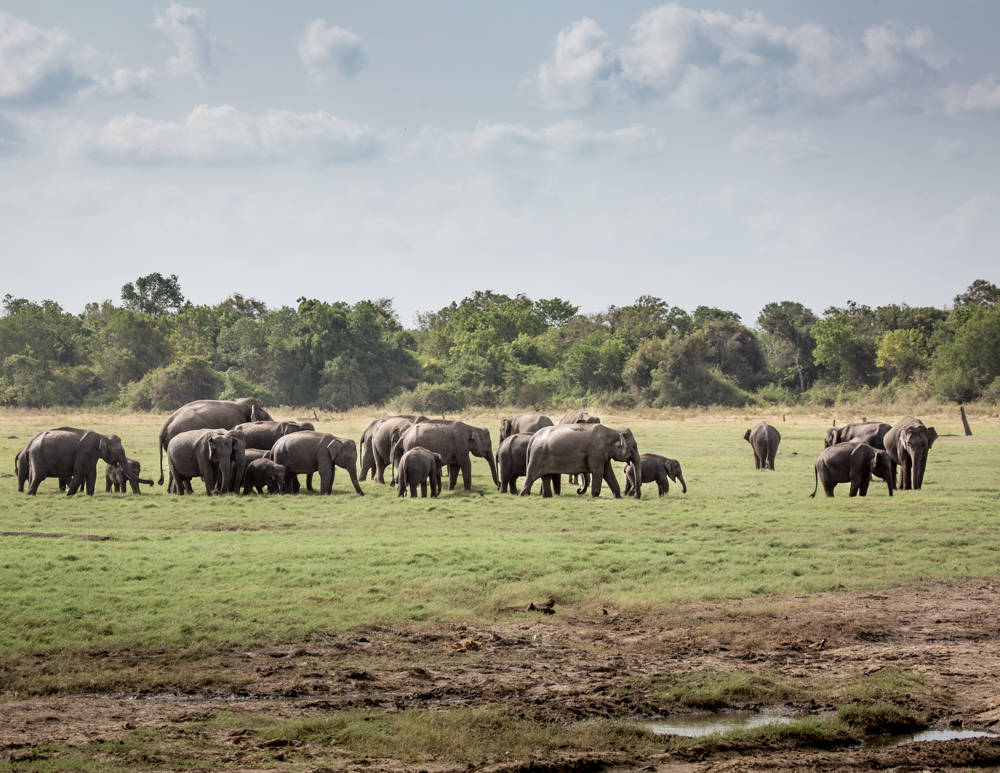 Cat Smith blogs at Walk My World.
Seeing Monkeys in Lopburi, Thailand
Earlier this summer I was travelling through some parts of Southeast Asia, and after hearing many stories about Lopburi in Thailand I knew I had to visit it. I live in Europe, I'm not really used to seeing monkeys. And Lopburi is often described as a city where monkeys have taken over. I knew I had to visit!
From Bangkok, it is an easy 2-hour train ride to Lopburi. Once I arrived it was obvious that I was in the right city, as right in front of me after getting off the train was a huge 2-meter tall, brightly coloured statue of a big monkey. They are proud of their monkeys in Lopburi!
The monkeys tend to mostly congregate in the area of the old temple ruins called Phra Prang Sam Yot. As you approach the area, the more monkeys you see hanging out on the roads and walls. But once you actually enter the Phra Prang Sam Yot area you are surrounded by at least a couple hundred macaque monkeys. They seem to either chill out in the hot sun with the other monkeys (sometimes picking at each other's fur) or are on the lookout for food to snatch from the tourists who visit the area.
There are a few workers who will sell snacks that you can feed the monkeys for 50 baht. We bought some corn, which the monkeys quickly noticed and circled us. Feeding the monkeys out of our hands was definitely the most enjoyable part, however even just watching this huge amount of monkeys relaxing with each other was fascinating as well. The monkeys seem quite harmless, but they did jump on us a few times. There is a hosepipe near the entrance where you can wash your hands, arms, back, hair and wherever else the monkeys climbed on you! If you are in Bangkok and love monkeys then I really recommend that make the train trip to Lopburi.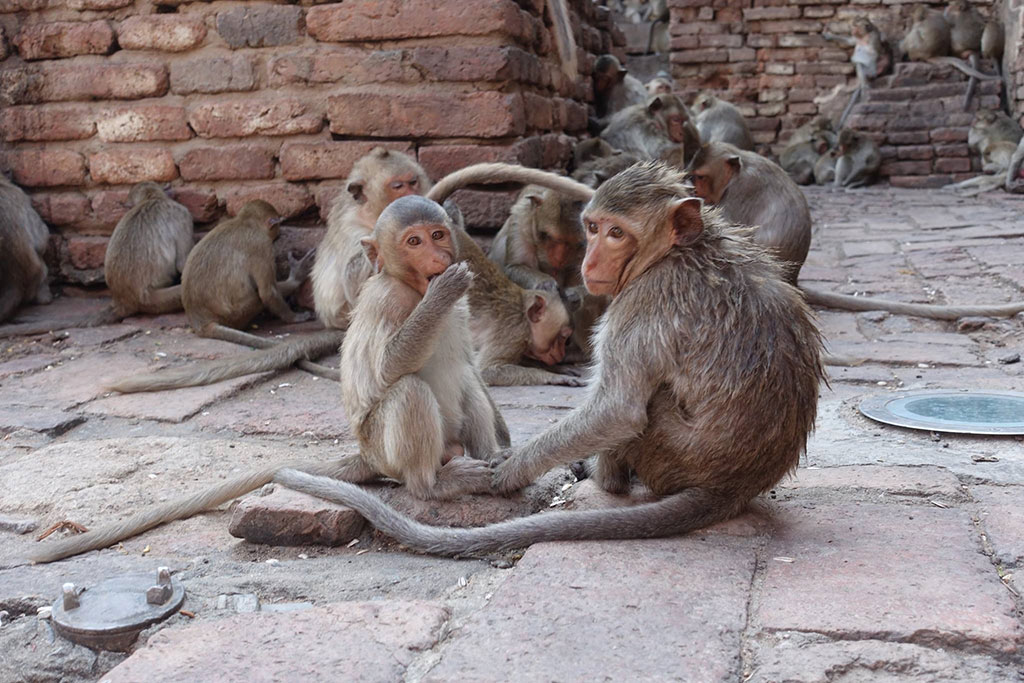 Patrick blogs at Complete City Guides.
Sea Turtles in Tioman Island, Malaysia
My family and I wanted to have an ethical experience with sea turtles in Southeast Asia in 2017. We volunteered for a week with the excellent Juara Turtle Project on Tioman Island, as they accept families and need unskilled volunteers to help with many of their tasks. It was a busy and fun week in which we patrolled the beach looking for evidence of nesting mothers, participated in trash clean-ups and daily chores, and spoke to visitors to the centre about the Project's work.
"Nature is not a place to visit. It is home." ― Gary Snyder
Click To Tweet
We didn't see a mother turtle in that week, but we did see hatchlings! The night we arrived a few latecomers emerged from a nest and we were woken to see them scurry to the water. A few days later the team and volunteers excavated that nest, as they count how many eggs didn't hatch and record the reasons they didn't. In the excavation a couple of turtles were found alive! They were too weak to get out by themselves so they didn't have much chance of making it, but they were still released into the ocean with all of our hopes behind them. And to complete the circle, some eggs were discovered on the boat patrol that day and brought to the hatchery, so we got to help transfer them into their new nest too. It was fascinating and amazing work.
We monitored the hatchery daily and could see that another nest was going to hatch soon, because the sand on top of it was moving and shifting all the time. But when our week finished the baby turtles still hadn't emerged, much to our disappointment. Luckily we were only staying nearby, because our friends at the project called the night we left to tell us the nest had hatched! We finally got to see a full nest of over 100 hatchlings be released, and the spectacular sight was worth the wait.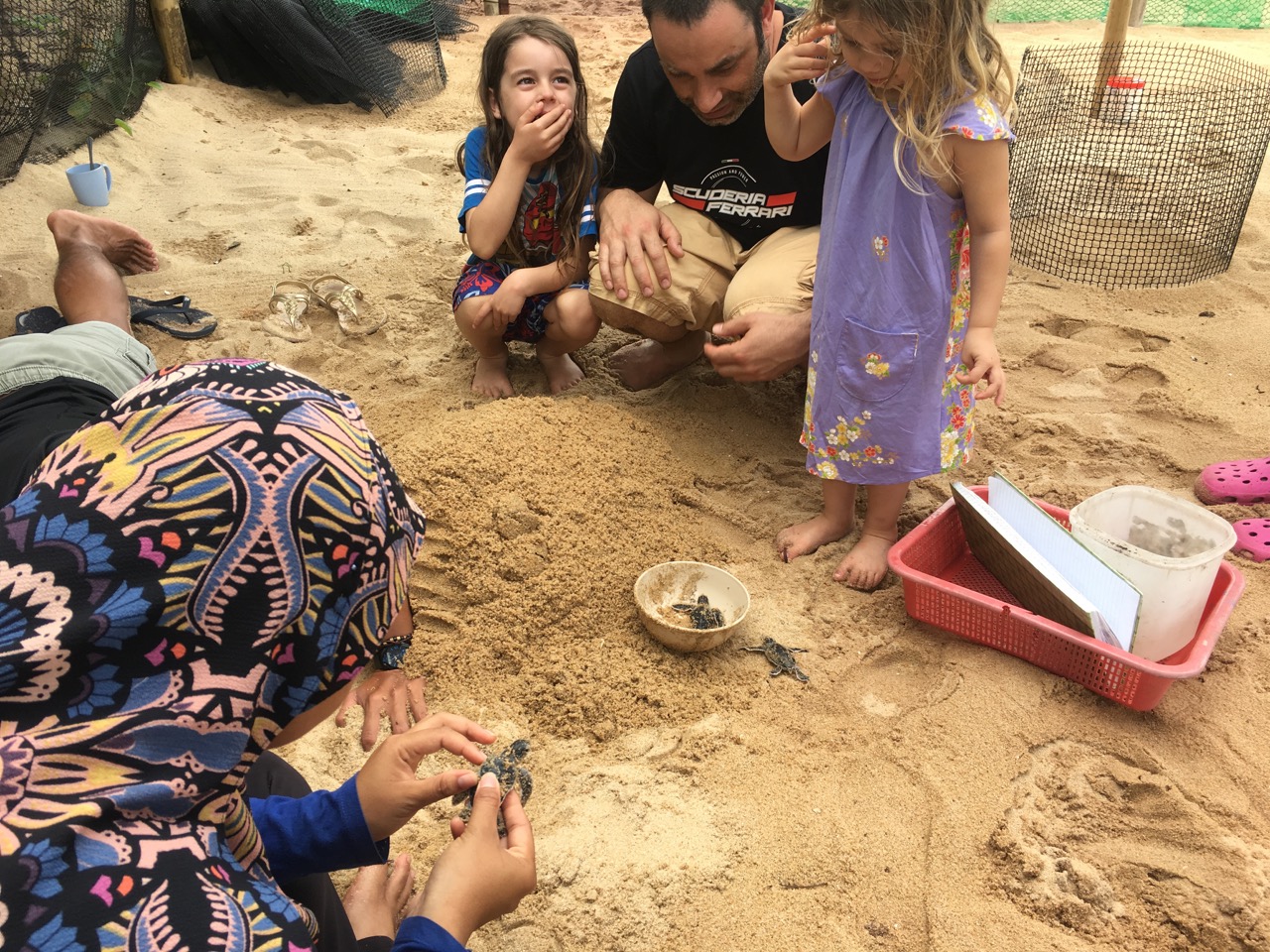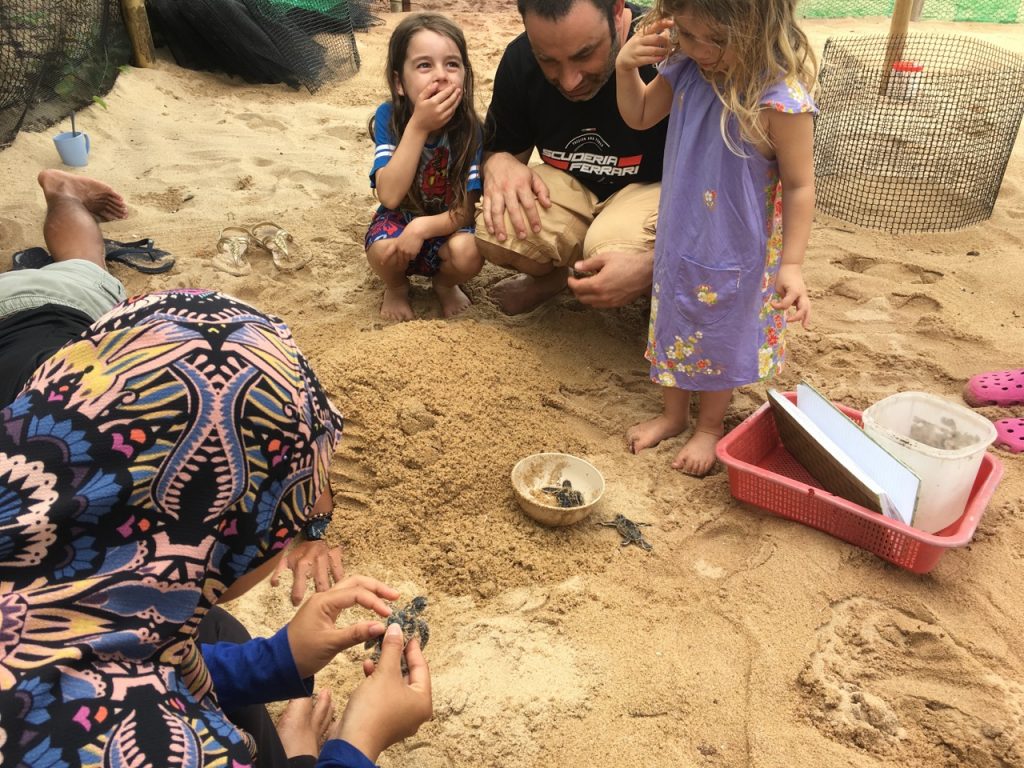 Read the complete adventure at Small Footprints, Big Adventures.
Bardia National Park – Nepal
Each time I thought about getting to Nepal, I thought about trekking and enjoying the Himalayas. Not once did I think that I would actually end up going to Nepal on an animal adventure. My husband really wanted to see tigers in their natural habitat, so this is how we ended up in Bardia National Park.
Bardia is, in my opinion, Nepal's hidden gem. It's a great natural park filled with wild animals and with a friendly community surrounding it. Unfortunately, it is not easy to reach it, either via a flight from Kathmandu to Nepalgunj and from there getting a jeep or riding a bus or via a 17 to 19-hour bus ride from Kathmandu. We spent two days roaming around the park together with a ranger and his aid. It was amazing as there were no other tourists. I kept on thinking about the photos from Chitwan where you see tons of people, and there are even traffic jams with the safari jeeps taking tourists to observe the animals. So, definitely, Bardia is a much better option.
The experience itself was excellent as it is not easy to spot a tiger and a lot of times people spend days and return unsuccessful. After quite a while, we got to see the tiger passing a small pond in front of our eyes. We were fortunate to see other animals as well; rhinos, a herd of elephants playing in the water, tons of deer and monkeys, a snake, a jackal, a peacock, and of course, the majestic tiger. If you want to experience nature as it is, then Bardia is the place to go. And you might be lucky and see the tiger as well.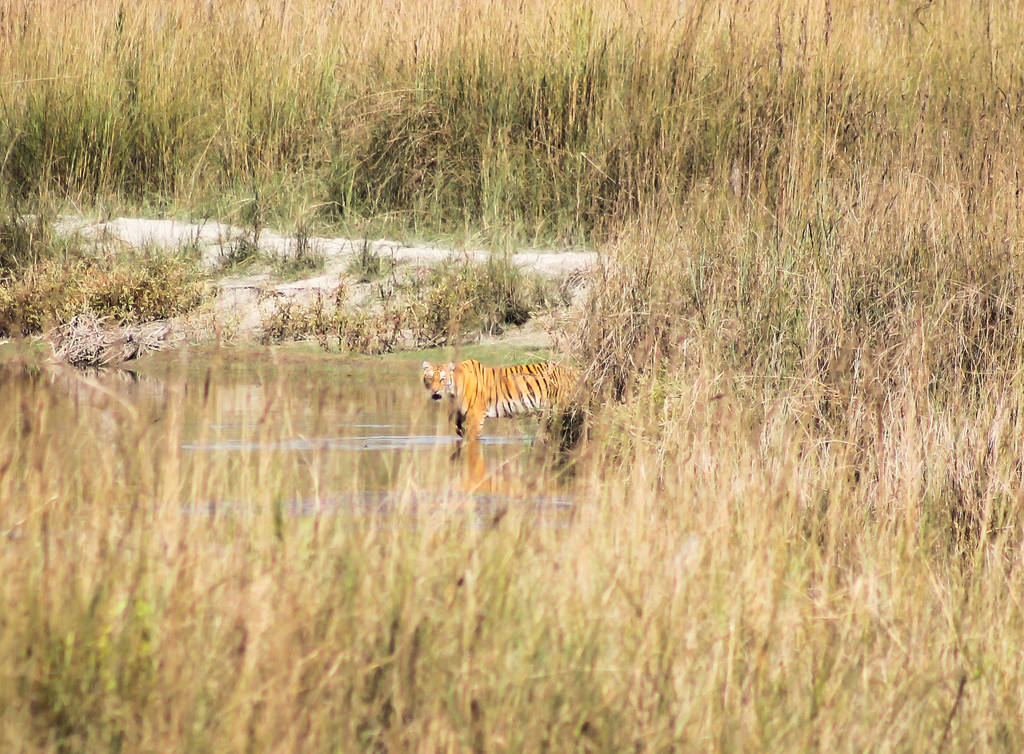 Andra blogs at Our World to Wander.
Diving with Giant Mantas in Komodo National Park – Indonesia
Komodo Island in Indonesia is very well known because of the dragons of Komodo that can only be found here. But what most people don't know is that the underwater region near this island is also spectacular.
We have gone diving in more than 100 spots on 20 different countries, but Komodo is on top of all our lists as the best one we have ever been to. Here you can find a great variety of underwater life with many fish of all kinds and corals of vibrant and beautiful colors. The most interesting diving point here is the giant mantas. At first sight you will only see an undersea desert with almost no life. But suddenly, a giant and wonderful manta will appear in front of your eyes. These animals can only be seen in their natural environment in few places around the world. Even though you only get to spot one in the far distance, you still feel rewarded.
For us it was an awesome experience. We got to see two or three from far and one very close that just flew in front of us. Because of the depth and sometimes strong current, you need to be an advanced diver. But the good part is that you can take the diving course at the island and the locals will not have any problem taking you here for your first diving experience.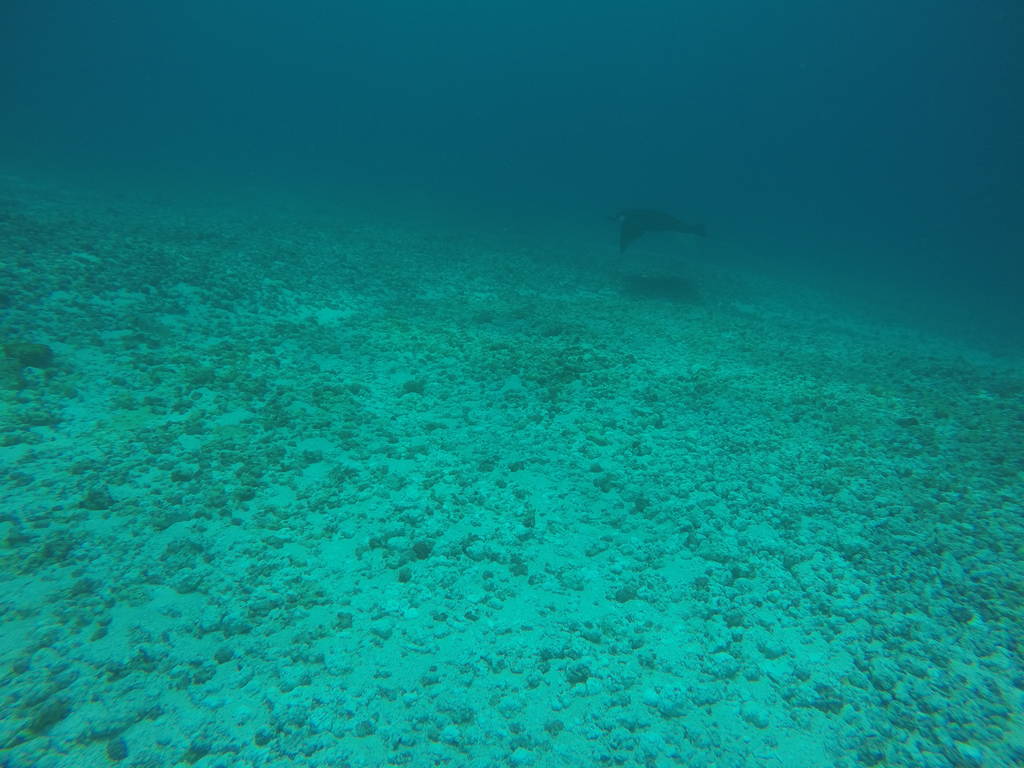 Ale Werner blogs at Universo Viajero.
Walking with Lions in Mauritius
Mauritius, a island where you can explore the exquisiteness of nature, also encompasses a "fear factor," called Walk with Lions at Casella Nature Park. It wasn't an easy decision to take part in this but we decided to do it as a memory to last a lifetime.  Shivers ran down our spines when we had to fill out a disclaimer form taking responsibility for any untoward episodes. We also learned we had to defend ourselves with lean sticks as the only weapons for 45 minutes in the deep jungle!
With numerous directives from our guides, we heard the the huge lions known as Ginger and Mauli approach us from their protected area. Their gracious presence terrified us. But slowly they became a part of our troop, walking, rushing into the fields, and climbing the rocks. I was given the memory of a lifetime by being allowed to touch their manes and feed them. Ginger turned his head and eyes towards me, and with fear I closed mine. But in the next moment, he was nibbling the feed, and I was still safe. Soon we ended our walk, and pledged to save these gracious cats. They are truly a wonder of the world, and it is an adventure you shouldn't miss!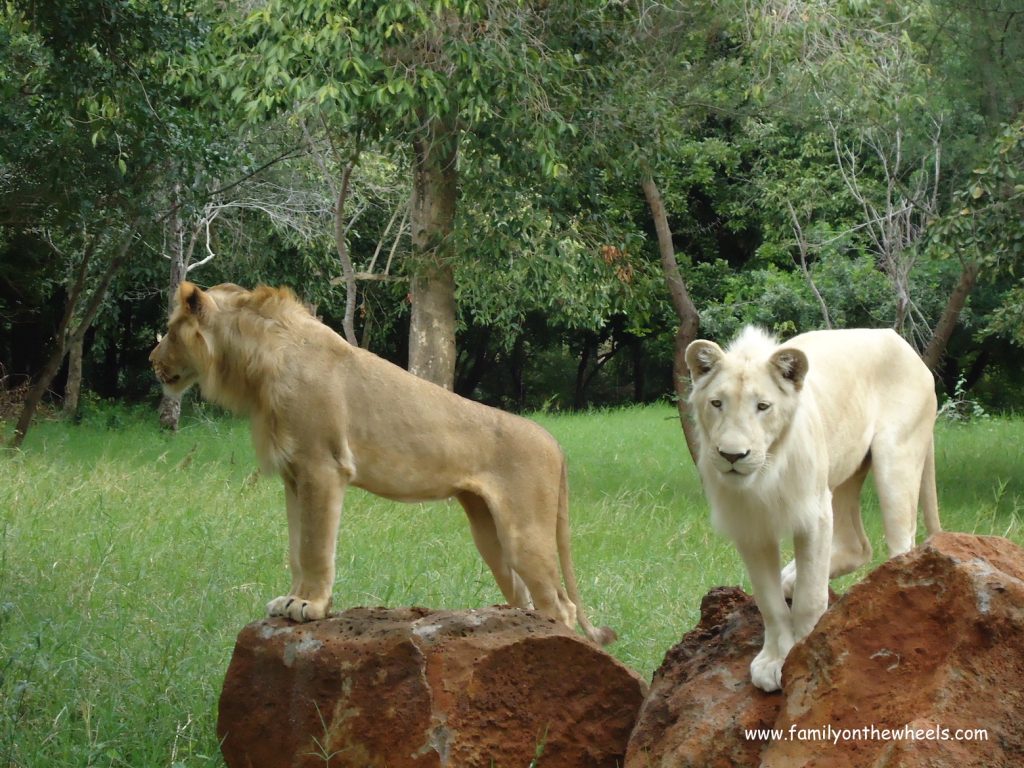 Chandresh Jain blogs at Family on the Wheels.
Swimming with Turtles in the Maldives
Maldives is famed for its crystal blue water and snorkeling, so it shouldn't be surprising that it's almost a guarantee to spot turtles in the ocean.
I was staying on the local island of Gaafaru 3 hours boat ride from the capital, where they offer a sea turtle snorkeling excursion. The locals know exactly where the beautiful creatures likes to hang out. So it was as easy as hopping on a speedboat for thirty minutes to the area where they are commonly spotted.
The locals are no strangers to sea turtles, and the sea turtles didn't seem to mind humans, either. We saw no less than five turtles during our snorkel, swimming alongside them as they come up for air. One even started to eat the food fed by the staff who accompanied us!
The turtles we saw were Hawksbill and Green turtle, though there are three more species of turtles out of the seven in Maldives. Generally, Green Turtles are larger and the patterns on the body are less prominent. While it's exciting to spot the turtles, there are also plenty of fishes and other marine life in the area. We even saw an octopus hiding in the corals!

Nam blogs at Laugh, Travel, Eat.
The Elephant Jungle Sanctuary in Chiang Mai, Thailand
The Elephant Jungle Sanctuary is a sustainable eco-tourism project located in Chiang Mai, Thailand. It is a joint mission between people of the Karen-hill tribes and Chiang Mai Locals.
There are many places to see elephants around Thailand, but what appealed most to me about this one was their dedication to make a positive change in the way people see elephants. To reach a future where elephants are not poached, being rode on, used for entertainment or manual labor, and are instead treated with love.When you arrive at the sanctuary you are given a brief lesson about how Asian elephants are endangered and mistreated. What's cool is that you get to wear traditional Karen-hill tribe clothing. When I asked the people from the tribe why they had similar shirts, they answered that the designs and colors make the elephants feel comfortable around anyone wearing it.
"Take nothing but memories, leave nothing but footprints!" ― Chief Si ahl
Click To Tweet
After the elephants come out. You'll be amazed at how enormous they are if this is your first time seeing one up close. You begin by feeding them banana's and sugar cane. Afterwards you get in to a mud bath with the elephants and massage their bodies. From there you lead them into a freshwater river where you clean off the mud from their massive bodies.
The reason all of this is done is because if elephants are left in the wild, it becomes almost impossible to interact with them. The bathing and mud spa show the elephants that we really care for them. A sign of trust and affection that the elephants can no doubt feel from us.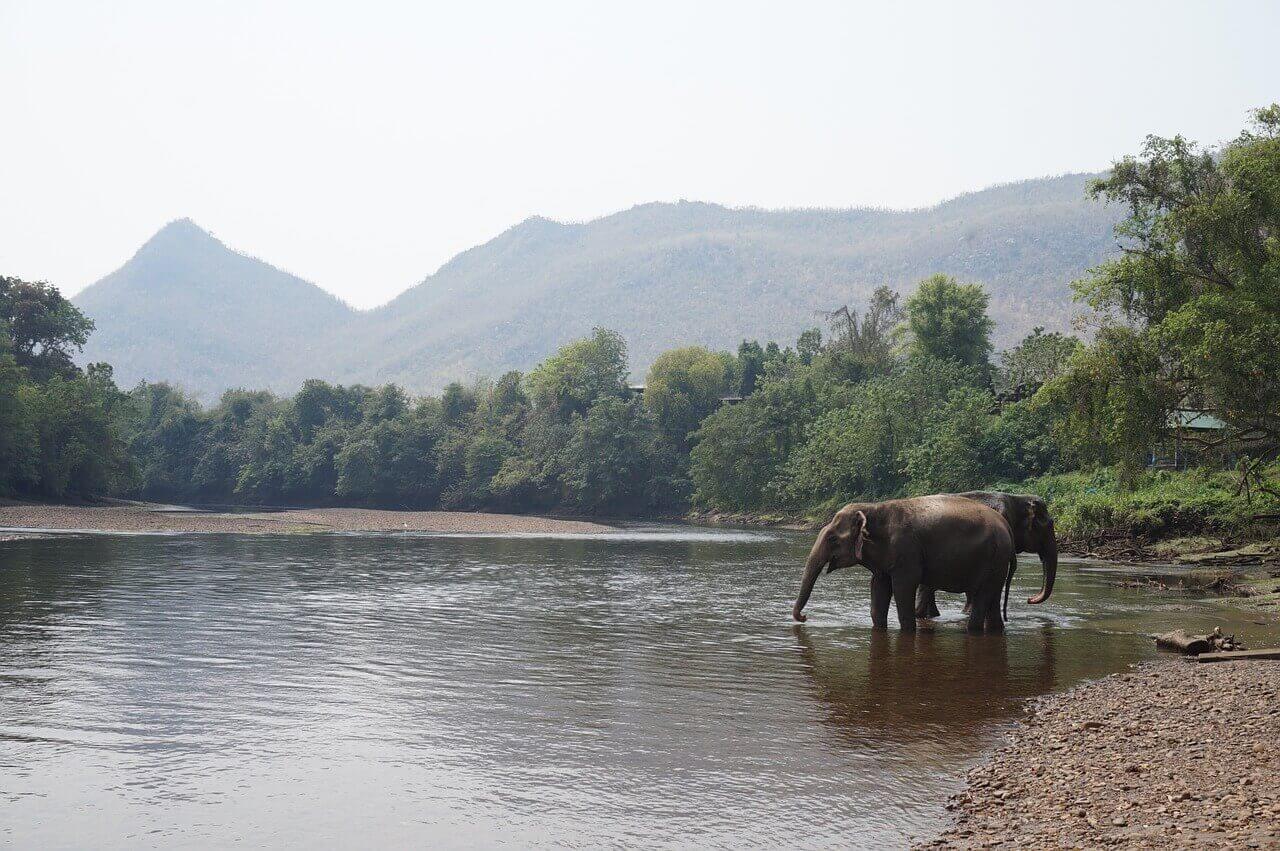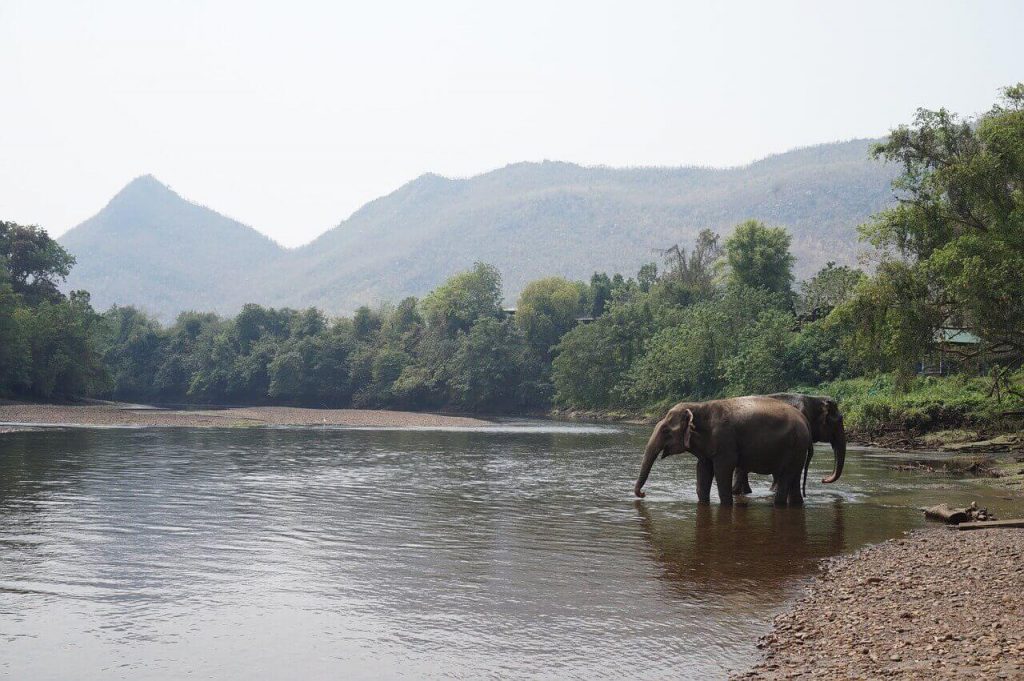 Jivko Valkov blogs at Blissful Backpacking.
Best Places to See Wildlife in Australia
Spotting Kangaroos and Wallabies in Cape Hillsborough – Queensland Australia
Have you seen those wonderful images of kangaroos and wallabies on a beach at sunrise that often appear in brochures for Australia, one of the best places to see wildlife? Invariably those images are taken on one beach in Queensland at Cape Hillsborough National Park. The park is located a short 30 minute drive north of Mackay in Northern Queensland.
The kangaroos and wallabies come down to the beach at dawn to feed on seed pods that are washed up onto the shore. To be sure to see the kangaroos you need to be on the beach before the sun rises. If you are able to do this in summer whilst it will be warmer you will need to be up a lot earlier. In winter it is cold but you can have a slightly later start.
"Travel , photography and wilderness are my addictions.... And I'm happy with that..." ― Kedar Dhepe
Click To Tweet
The kangaroos and wallabies spend about an hour on the beach feasting on the seed pods before returning to the shelter of the trees. Although they are used to people it is important to remember that they are wild animals – do not try to touch or feed them.
I have been to see the kangaroos on three different occasions – once in winter and twice in summer. Driving to the beach and parking up is so exciting as you don't know how many kangaroos you will see. We have seen lots of joeys and kangaroos bounding down the beach.
Taking beautiful images of the kangaroos and wallabies at dawn remains a wonderful memory of those early mornings. And just appreciating the privilege of being so close to some of Australia's most iconic animals is a dream come true.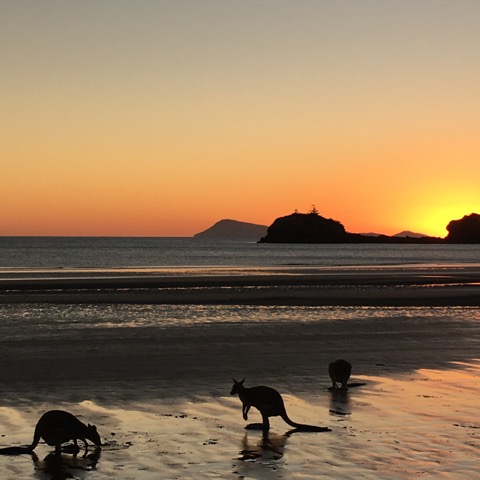 Tracy blogs at Tracy's Travels in Time.
Crocodiles in Kakadu, Northern Territory, Australia
Apparently, there are over 100,000 wild crocodiles in Australia's Northern Territory and around 10,000 of them live in Kakadu National Park.
One of the best places to see crocodiles is from the 2-hour Yellow Water River cruise along the Yellow Water Billabong.
During our cruise we saw 17 crocodiles! From 1 metre female crocodiles to giant monsters at over 5 metres. During the cruise the experienced guides educated the passengers about crocodile safety in Kakadu as well as told us stories of crocodile behaviour. The most impressive crocodile we saw was well over 5 metres and was slowing zig zagging up the billabong alongside the boat. In his mouth he had something large, submersed under the water which appeared to be a log. Our guide was quite intrigued as he said crocodiles don't usually carry logs. Weren't we all completely shocked when the crocodile brought his prized possession slightly above the water's surface to reveal he was carrying a feral pig in his mouth! During our cruise we also saw wild brumbies, ducks, various bird species and snakes. The Yellow Water River Cruise was one of the highlights of our entire trip in the Northern Territory.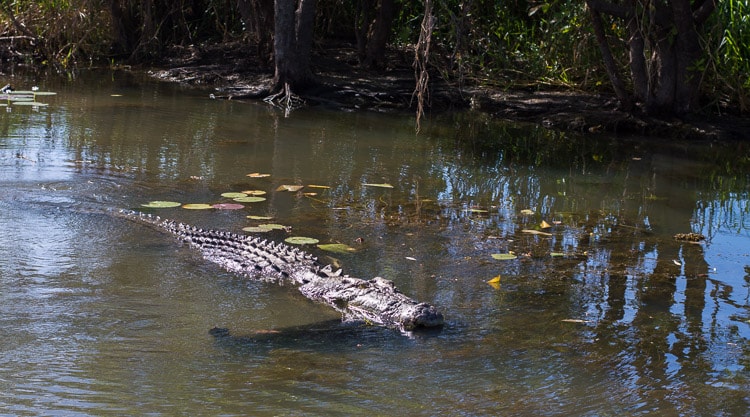 Melissa blogs at Thrifty Family Travels.
Koalas in Victoria, Australia
One of the best wildlife adventures in Australia has to be the marvelous koalas of Raymond Island, Victoria, Australia. This is certainly one of the best places to see wildlife in Australia. 
Located on the eastern coast of Victoria in the Gippsland Lakes, and close to the popular town of Lakes Entrance, Raymond Island is easy for visitors to access. Passengers on foot can catch the regular car ferry from Paynesville across the waterway for free. Upon arriving, visitors quickly find themselves face-to-face with koalas mere metres away from the ferry landing point.
"If we can teach people about wildlife, they will be touched. Share my wildlife with me. Because humans want to save things that they love." ― Steve Irwin
Click To Tweet
Follow the signs, located near resident homes in suburban streets, for a beautiful walk through a parkland of highly populated gumtrees. Here you can view hundreds of gorgeous koala bears eating, sleeping, arguing – even tending their very cute little baby passengers at the right time of year! Many koalas are sat in the very lowest branches of their trees, which allows visitors a wonderful opportunity to observe them at close range. The koalas themselves show little concern at being the centre of attention, and continue on with the business of their everyday lives, seemingly unaffected. Few places in Australia offer such free and close-up access to these little grey bundles of fluff in the wild – Raymond Island is indeed a genuine wildlife adventure and certainly one of the best places to see wildlife!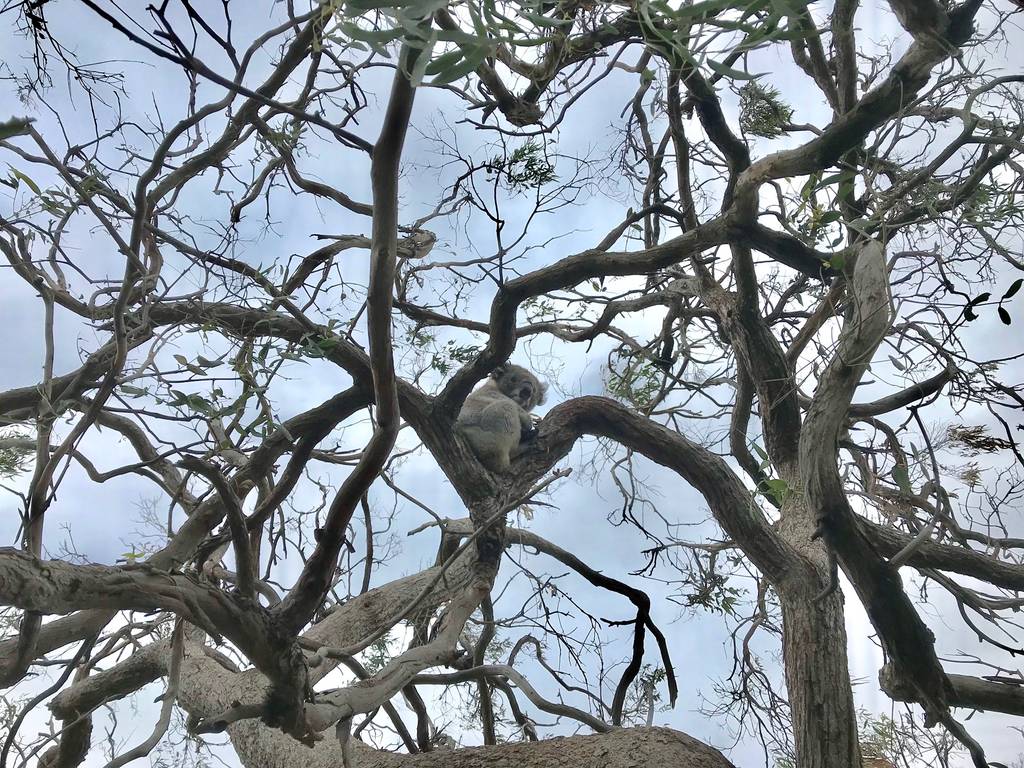 Barbara blogs at Let's Go Mum.
Learn more about Asia's wildlife. Check out Wildlife of Southeast Asia and Beyond the Last Village: A Journey of Discovery in Asia's Forbidden Wilderness. 
And don't forget Australia's unique wildlife: Wildlife of Australia and Watching Wildlife Australia: by Lonely Planet
This isn't an exhaustive list of the best places to see wildlife in Asia and Australia. These books,  Wildlife adventures in Africa and Wildlife Encounters in the Americas and Antarctica are also packed with amazing animals!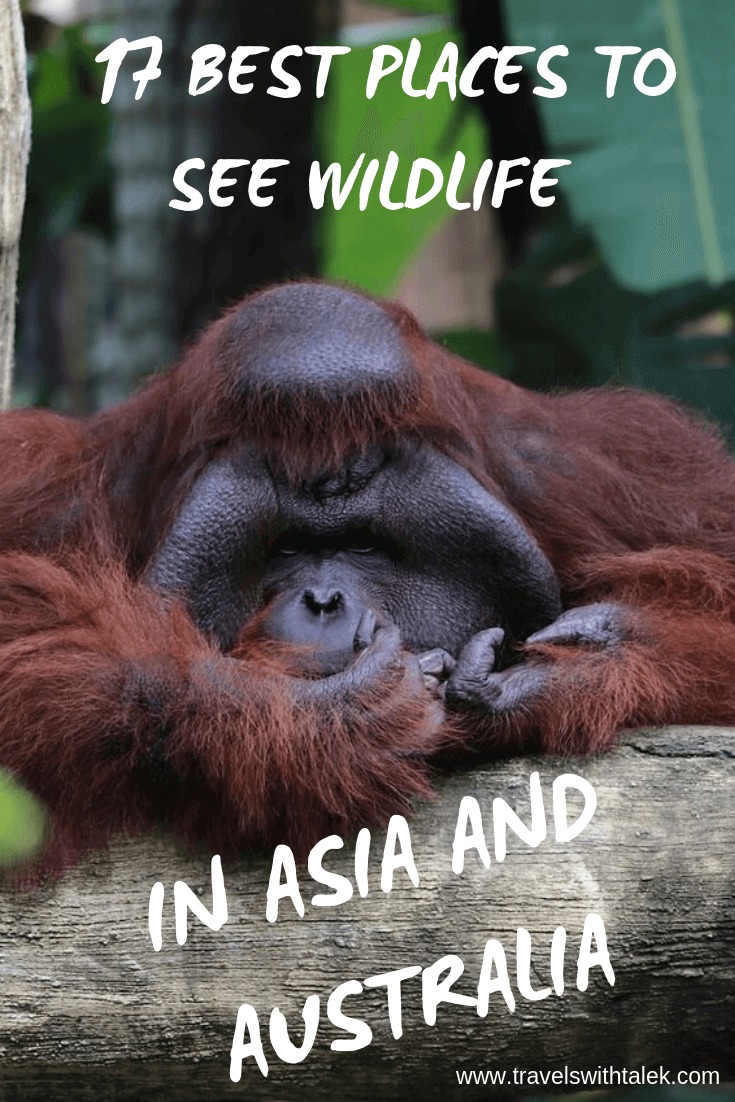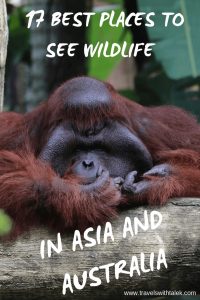 BTW, if you are getting ready for your trip, make sure to take advantage of these useful, money-saving links to book your trip:
I personally use, and can recommend, all the companies listed here and elsewhere on my blog. By booking through these sites, the small commission we earn – at no cost to you – helps us maintain this site so we can continue to offer our readers valuable travel tips and advice.