Updated November 5, 2019
The best day tours and group tours are the ones that provide a combination of features all within a few hours or a day.
A personable guide with solid knowledge of the area is, of course, essential. But he or she also needs to be attuned to the guest's interests. The tour needs to be flexible and organized so as to facilitate the journey for the guests within a condensed period of time. Finally, the group tour needs to deliver value.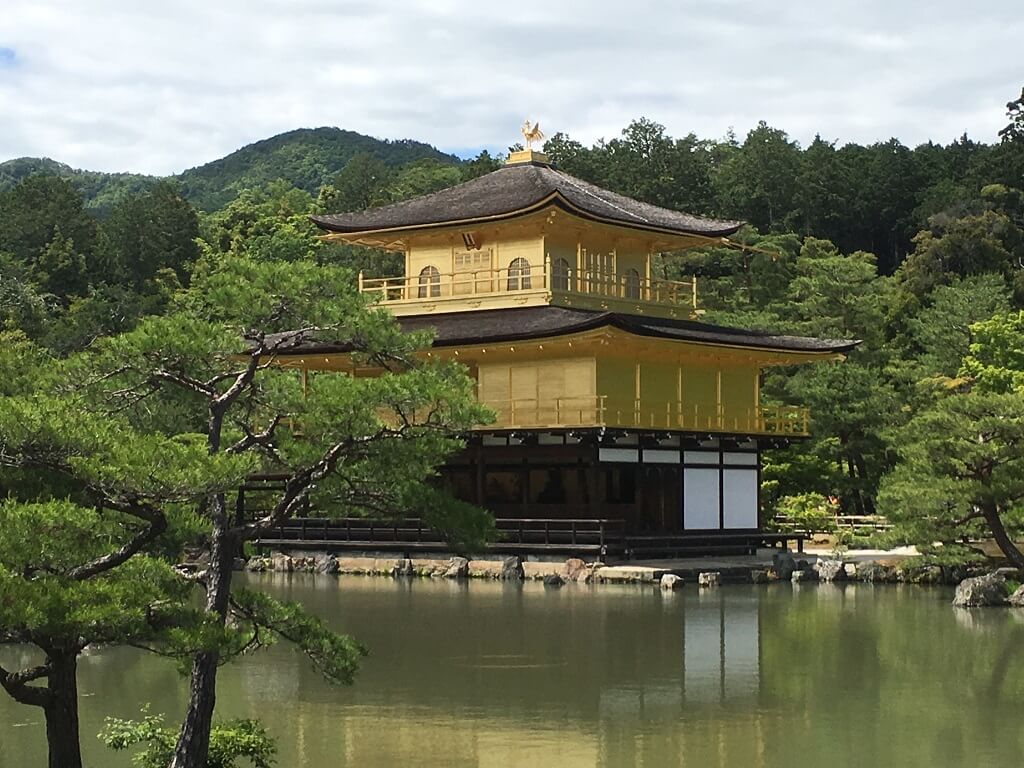 Here is a collection of group tours and day tours selected by travel bloggers who took them and liked them so much they wanted to share their experiences with other potential travelers.
BEST GROUP TOURS AND DAY TOURS ACCORDING TO TRAVEL BLOGGERS
Sedona, Arizona
If you ever visit Sedona, Arizona there is one group tour that is a must-do in this city. An alternative to hiking to get a close-up view of the Red Rocks, is an off-roading jeep day tour.
We chose The Pink Jeep Tour company for an off-road day tour of The Broken Arrow Trail because of their flawless reviews. Also, who wouldn't want to ride around in pink Jeep? We really wanted to do the Jeep tour because it was a unique experience to add to our already thrilling trip.
We made sure to book the tour weeks prior because the group tour can sell out, especially during peak season. We had 4 adults and 2 children in our group and the six of us got one Jeep to ourselves. They also provided a car seat for my 3-year-old which was really convenient.
The Pink Jeep Day Tours start right in the middle of town, we could even walk there from our hotel. The tour guide drove us through the town first, and then within a few minutes, we were off the road and driving through the desert and up on the rocks!
Our tour guide was very informative and patient with our questions as he told us everything there is to know about the area! We had a very up close and personal experience with the backcountry of Sedona and the views could not be matched.
The tour was broken up into segments of things to see and do. There were two times where we got out of the Jeep and could walk around the explore and take pictures. Everyone in our group had a great time on this day tour, and my kids even said it was their favorite thing to do in Sedona.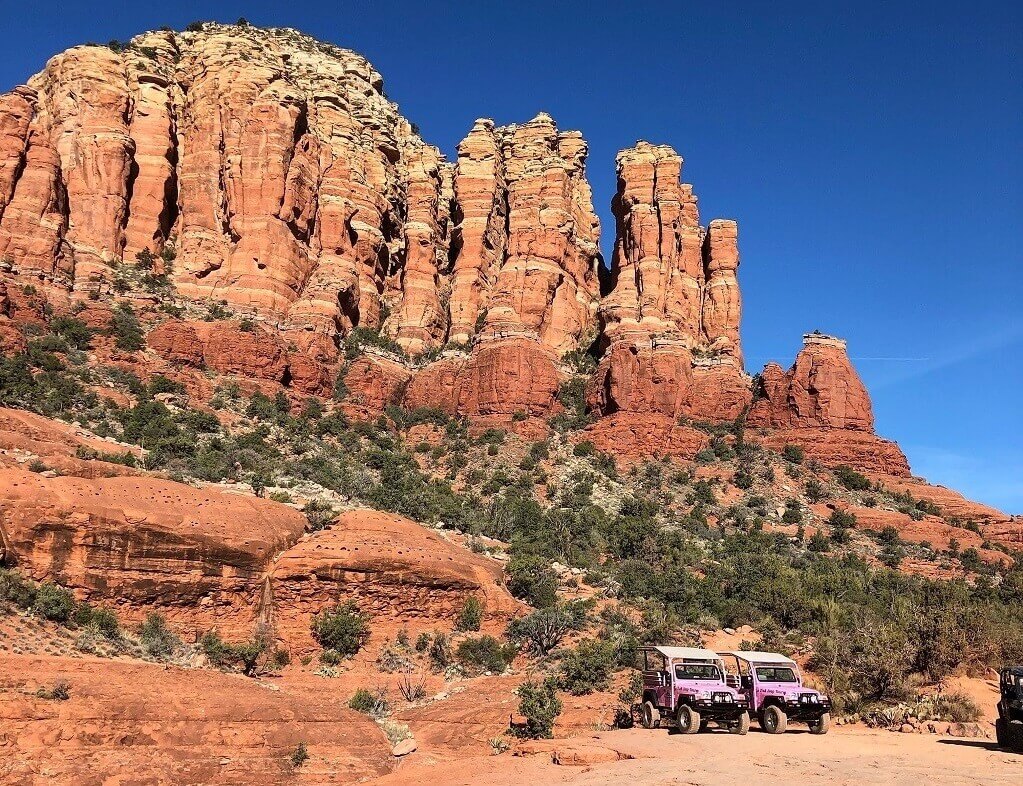 Amanda blogs at Patsey Family Travels
---
New York City Ethnic Food Tour
Everyone agrees New York City is a melting pot of different and rich ethnicities. Nowhere is this more evident than in the city's Lower East Side where the aromas of dozens of cuisines waft around the old tenements, handball courts and ethnic restaurants.
I took Big Onion's Multi-Ethnic Food Group Tour because It focused on the ethnic foods of the inhabitants of the Lower East Side. What better way to experience aspects of a variety of cultures than to sample the foods of the locals? This tour did not disappoint.
The knowledgeable and pleasant guide explained early immigration routes as we walked the very streets where it all happened. We covered immigration for Jewish immigrants, Little Italy, Chinatown, and areas with Puerto Rican concentrations.
You can't beat the tasty and plentiful samplings of ethnic food; calzones, Italian mozzarella, fried plantains from the Caribbean, Malaysian beef jerky, Vietnamese spring rolls, and even the unusual Jamaican pickled pineapple. As we ate the guide explained the immigration of the people whose food we were sampling.
Nothing beats walking a city's streets when you want to get a feel for a place fast. And the professional and pleasant guides at The Big Onion Walking Tours make it happen. It was one of the best day tours I've taken.
Now Big Onion offers virtual adventures!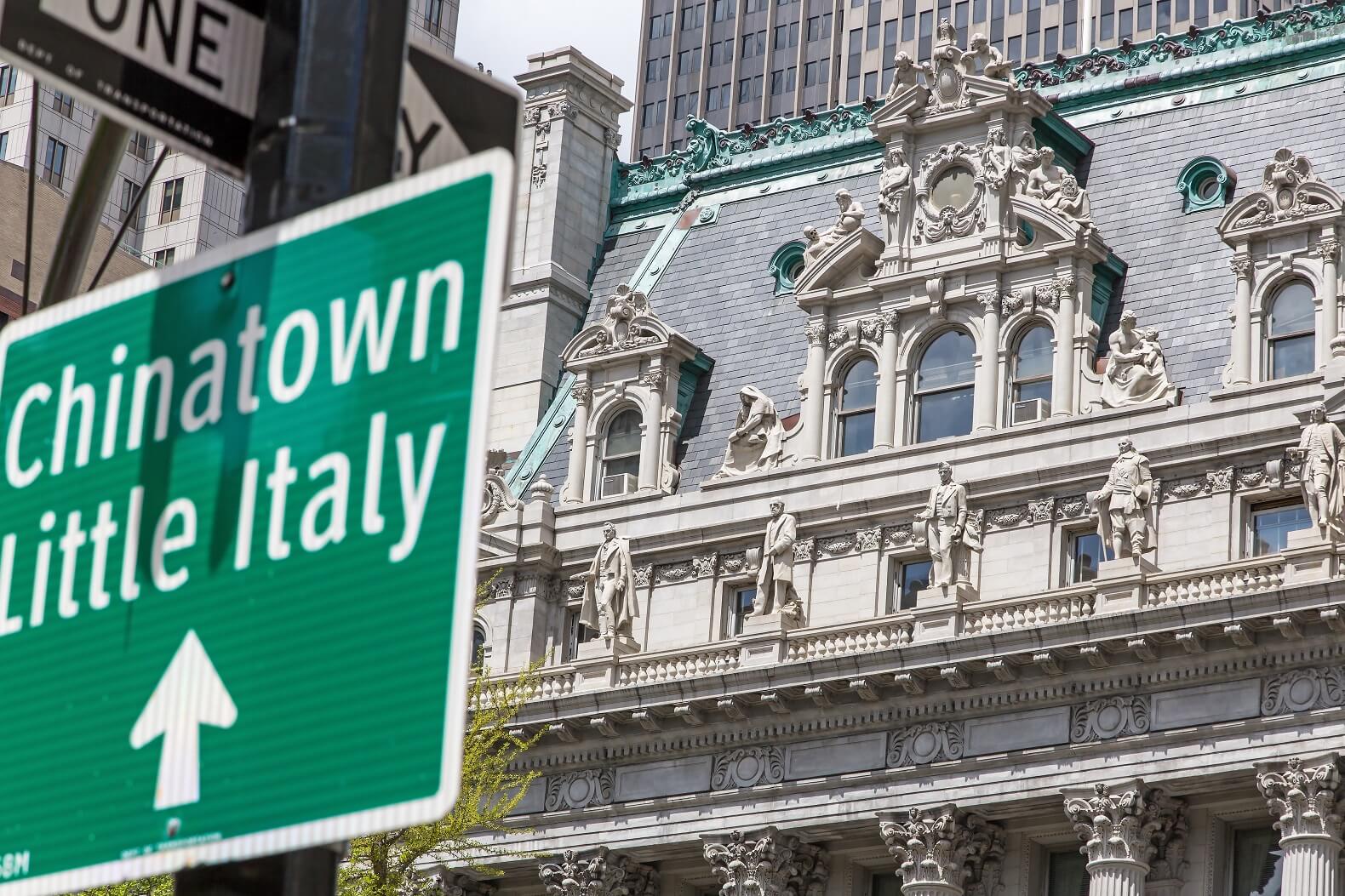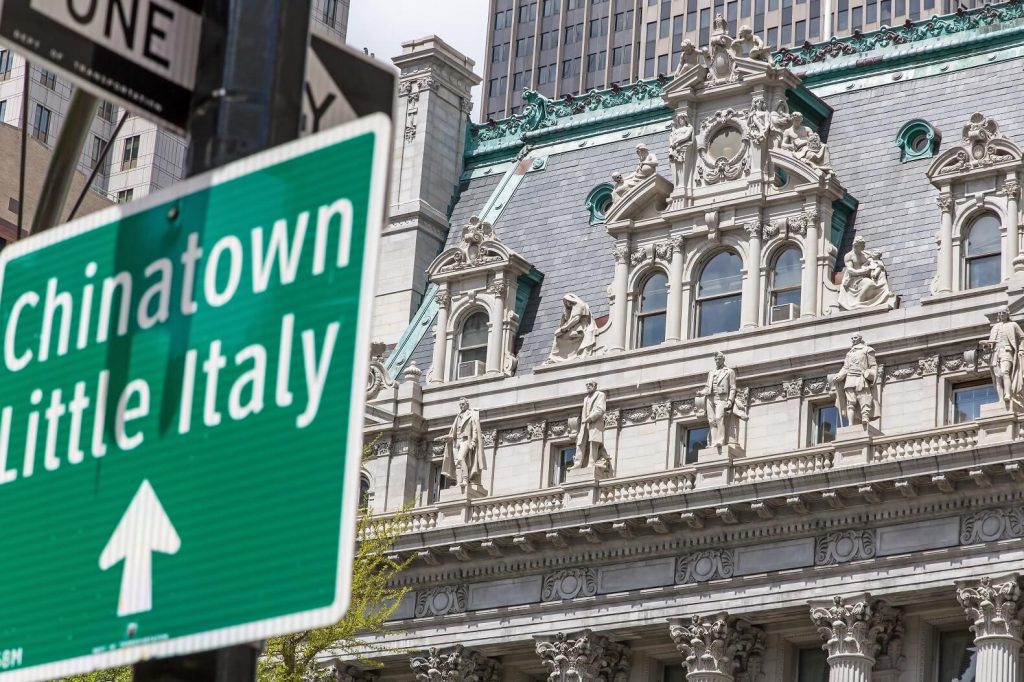 Talek blogs at Travels With Talek
---
Milford Sound Day Tour, New Zealand
Milford Sound was at the top of my list of things to do when I was on the South Island of New Zealand. But it was 5 hours away, I'm not used to driving on the left, and the roads are so winding that they're hypnotic. Renting a car to go to Milford Sound was not appealing. I asked the front desk at my hotel to "book me the bus day tour you think is best."
Although they had lots of options, they didn't hesitate to book me on a Real Journeys bus group tour to Milford Sound. I soon discovered why:
First, the bus has a lot of legroom (I'm 185 cm and was quite comfortable). The Real Journeys bus also has windows that extend to the ceiling. They are immaculately clean and you can see in all directions – including up! Finally, each seat has two USB ports. No worries about charging phones and cameras on your long trip.
Second, the driver was amazing. For nearly 5 hours, Brian entertained us with history intertwined with personal experiences. Listening to him was like being engrossed in a good audiobook. On the late drive back to Queenstown, he only spoke when necessary – allowing us to rest.
Finally, the Milford Monarch is a great boat with a seasoned crew. We toured to the outer reaches of Milford Sound, with excellent commentary along the way. Coffee and tea is free. Other drinks are extra. And if you pay for it in advance, you'll get a pretty decent box lunch to eat while watching seals and, if you're lucky, dolphins or other whales.
I could not have been happier with my day tour. If you're looking for a guided bus group day tour, the trip from Queenstown to Milford Sound with Real Journeys is exceptional.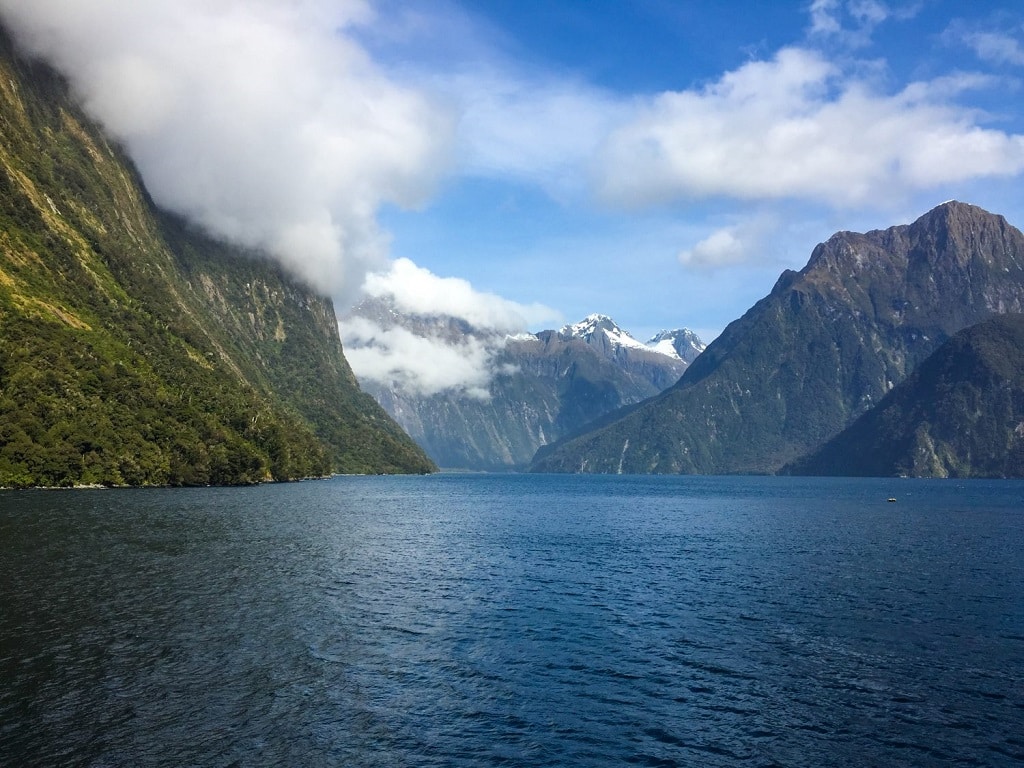 Michael blogs at The Round the World Guys
---
The DMZ
When visiting Seoul, one of the highlights is learning about the history between North and South Korea. The summits and continuous discussions for peace between the two countries is currently a hot topic in the news. What better way to get a glimpse of the political tension between them and also the chance to see the elusive North Korea area than to go on a Korean Demilitarized Zone (DMZ) half-day tour?!
Our group day tour with Cosmojin Travel Agency consisted of visiting four major locations along the DMZ. The first stop is the Imjingak Theme Park to see the Freedom bridge and a bombed train used during the war. Afterward, the Third Tunnel is where you grab a hard hat and walk through an underground tunnel that the North Korean soldiers dug to try and infiltrate South Korea.
The Dora observatory area is the only opportunity to look into the North Korea side. Due to the rain, we didn't see anything. Luckily, a video in the auditorium provided an overview of what we should have seen in North Korea. Norasan Station is the final destination of the tour. It's the only subway station in South Korea which will go directly to Pyeongyang, North Korea once the peace agreement is finalized.
We enjoyed the tour and didn't feel rushed when visiting the sights. Our group tour guide did a great job explaining the history and also share the general sentiments of the long-lasting war. If you're visiting South Korea, don't forget to add this day tour to your Seoul itinerary.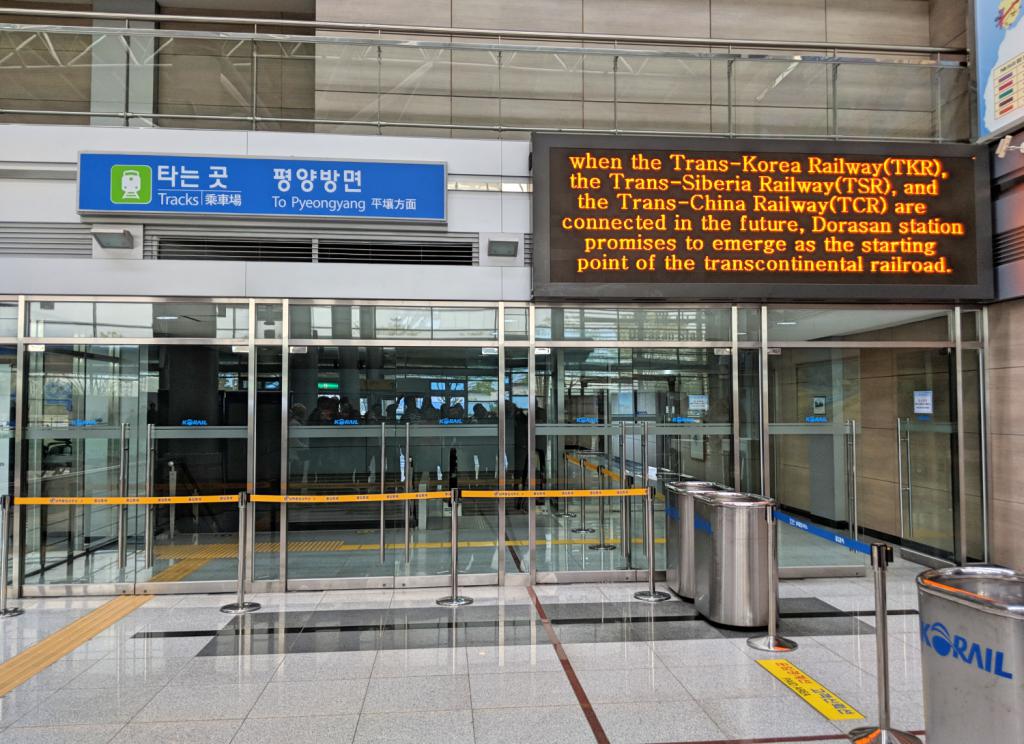 Jackie blogs at Life of Doing
---
Great Ocean Road Day Tour, Australia
Visiting the Great Ocean Road was a bucket list item for me when I decided to visit Australia. The next decision was to figure out how to do the tour. The initial plan was to do a road trip because that would allow for greater flexibility and I could go at my own pace.
Given the limited time I had in Australia, I realized that planning the logistics on my own would not be ideal for my trip. I started looking into Great Ocean Road Day Tours and was overwhelmed by the vast number of tour options available for the Great Ocean Road. Once I narrowed down my criteria, I chose Sightseeing Tours Australia.
My experience with the tour was incredible – the itinerary allowed us for enough time for most of the sites, and because we did the Great Ocean Road drive in reverse, most places were not crowded when we arrived at each destination.
Add to the fact that our tour guide was incredible (quite possibly the best one I've ever met) and you have a happy camper. She even went out of her way to drive us out to a remote area so that we could see the stars in the beautiful night sky! I couldn't have picked a better day tour for this trip and would recommend it to anyone who is considering a Great Ocean Road Group Tour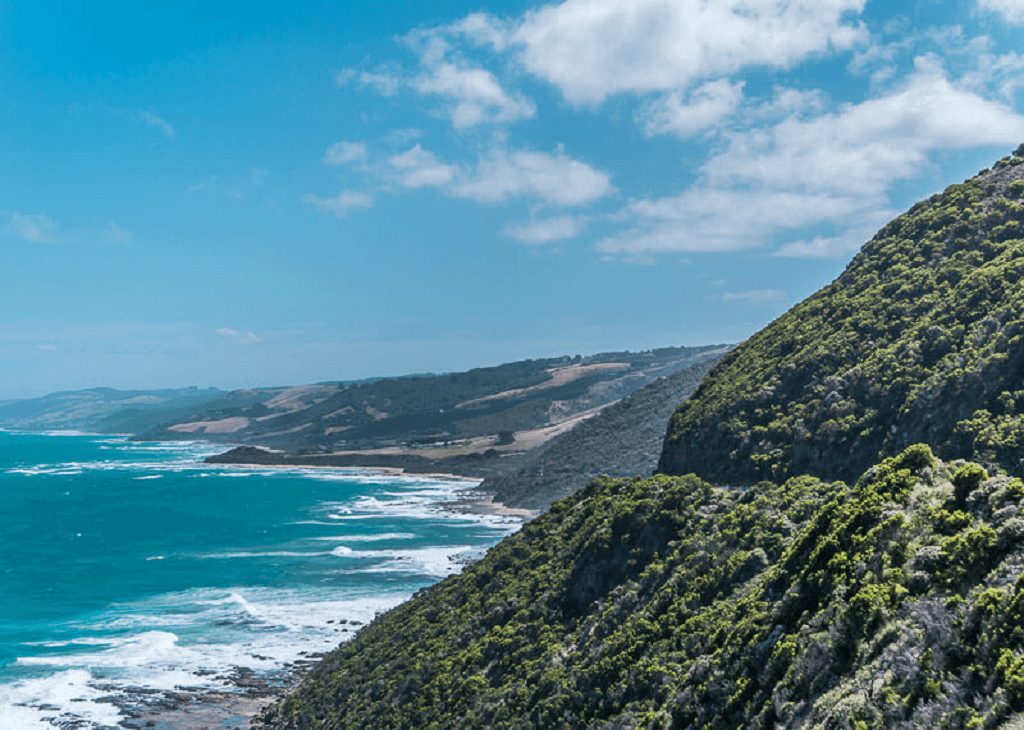 Nancy blogs at enSquaredAired.
---
The Scottish Highlands
When we were in Edinburgh, Scotland we did a spontaneous tour with Rabbies to go see the magnificent beauty of Rannoch Moor, Glencoe, the Great Glen, Highland Perthshire and went looking for Nessie in Loch Ness.
This trip to the Scottish highlands was one of the best group day tours we have even done. We drove in the shadow of Britain's highest mountain, Ben Nevis, before arriving at Fort Augustus on the shore of Loch Ness where we went on a boat ride to look for the legendary monster Nessie. We loved it so much that we signed to go on the Scottish Lowlands tour with the same tour company the next day.
These group day tours from Edinburgh are great for those looking for a tour outside Edinburgh but don't have time for a multi-day trip. The tour group was small and the driver who also led the tour was so entertaining and full of knowledge. He kept all of us including the kids engaged with all the information he shared.
Rabbies is also flexible since it is a smaller group tour, they gave us some options along the way depending on the interest of the group. Seeing the highland cows, driving through the glens and learning about the life of people who lived here created some lasting memories for us. Really one of the best day tours ever.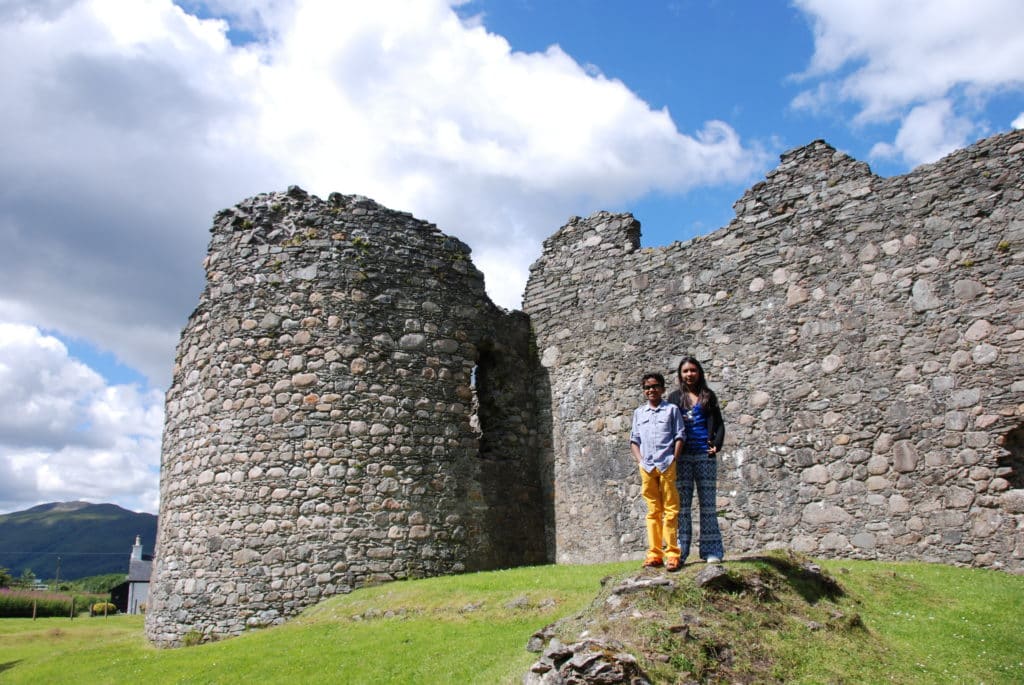 Priya blogs at Outside Suburbia
---
Nolsoy, Faroe Islands
Many destinations on the Faroe Islands deserve a closer look with an expert eye, as some of the wonders of these islands can be overlooked if one doesn't know where to search. The island of Nólsoy, just a quick twenty-minute ferry ride away from the bustling town of Torshavn, is one such gem.
Wonderful day-hiking opportunities and pleasant strolls through the small village allow for a nice trip, but the magic truly happens once dark falls. A local island guide, VisitNolsoy, has teamed up with the Kaffistovan í Nólsoy, the town's café and Bed and Breakfast, to offer visitors a trip to Nólsoy's bird cliffs to see the largest Storm Petrel colony in the world emerge from their underground burrows.
The hike to the bird cliffs takes about an hour over some rocky terrain, and the knowledgeable guide leads tour-goers through the history of the island and the other wonders found there. The sounds of the Storm Petrels' unique call begin to fill the air before they begin flying all around the group, shadows illuminated only by the soft pink hue of the midnight summer sun.
Puffins and fulmars nest on the cliffs high above where you stand, so there are plenty of other bird watching opportunities as well. Standing at the cliffs in near-darkness, with birds flitting all about and bird calls filling the air, was one of the highlights from our trip to the Faroes.
Those with an appreciation for wildlife and nature will absolutely love this night-time group tour! Message the Kaffistovan to book the tour and lodging directly.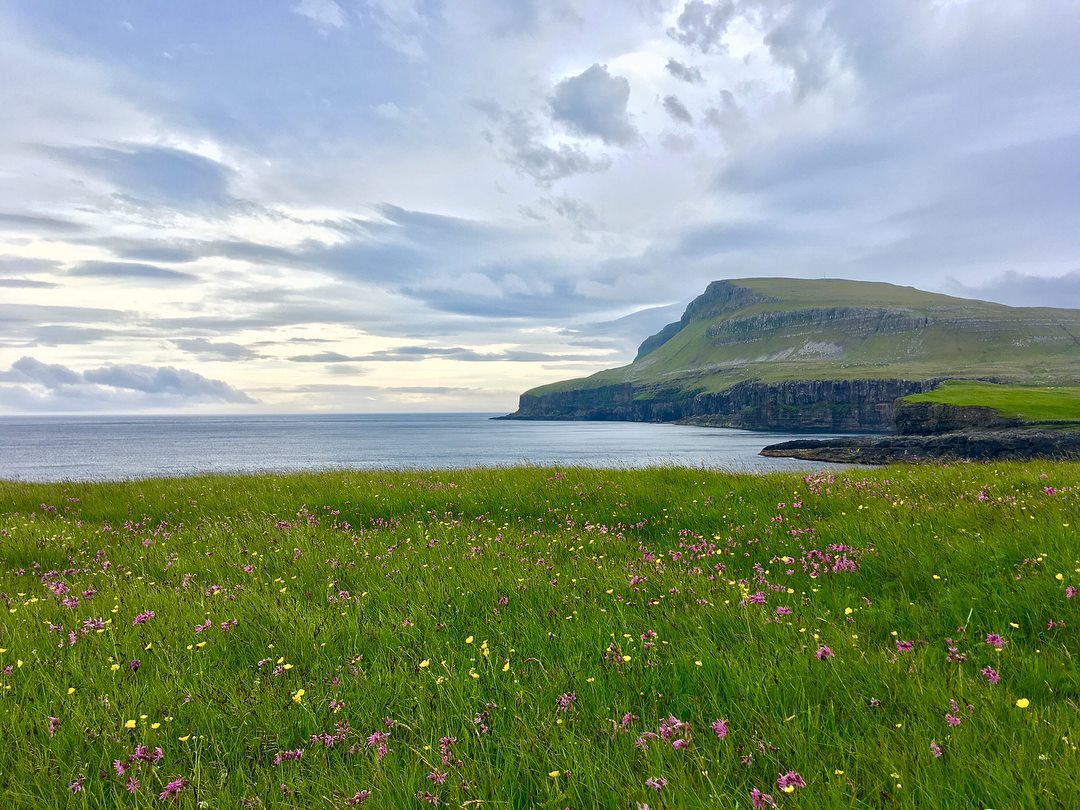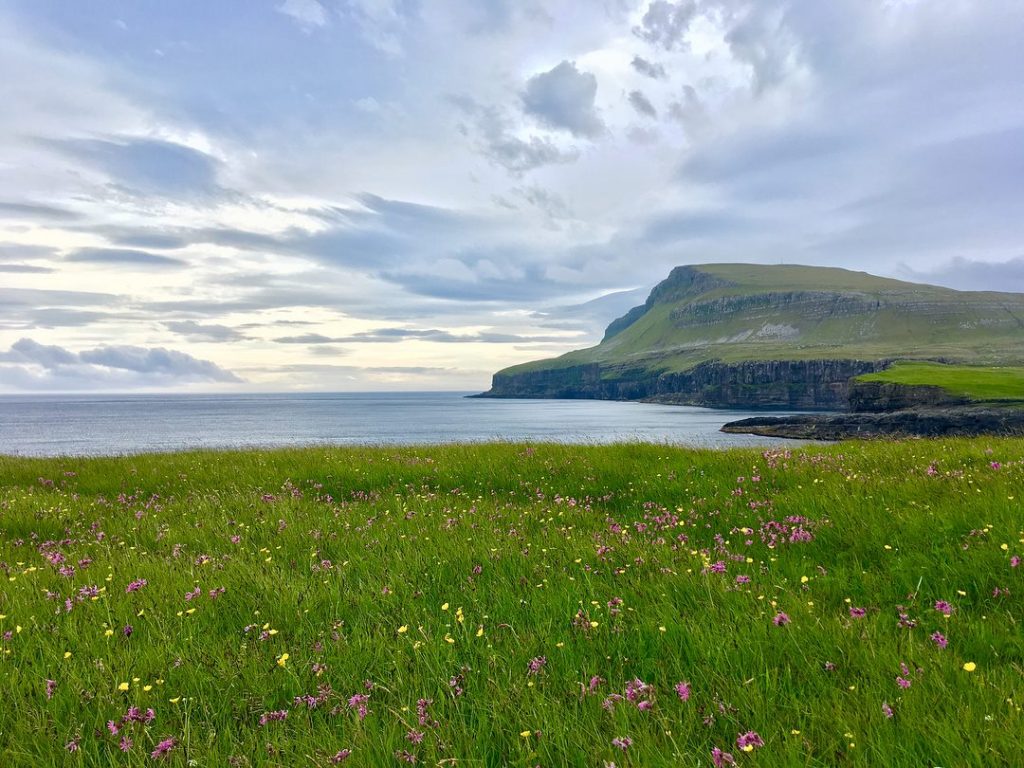 Christa blogs at Expedition Wildlife
---
Warsaw Street Art Tour
Warsaw is a relatively 'under the radar' European destination although it is a vibrant and diverse city full of surprises. I never thought that Warsaw would have such an interesting street and urban art scene, so as a street art fan, I had to take a walking day tour to learn more about it.
The tour takes place in one of the most intriguing places to visit in Warsaw, the Praga district. While 80% of Warsaw was completely destroyed during World War II, only 20% of Praga was destroyed. So, apart from learning about street art, you also get to learn about the history of this district and see authentic buildings that have survived the war.
During the group tour, the guide explains the difference between street art and urban art, the diverse artistic techniques, and the purpose and message of each work of art. I loved how informative and professional she was, and taking this kind of tour in a city full of history was just fascinating.
The tour is free of charge and is operated by Free Walkative TOUR Poland, and there is no need to make a reservation in advance. Get to the meeting point at the time stated and enjoy!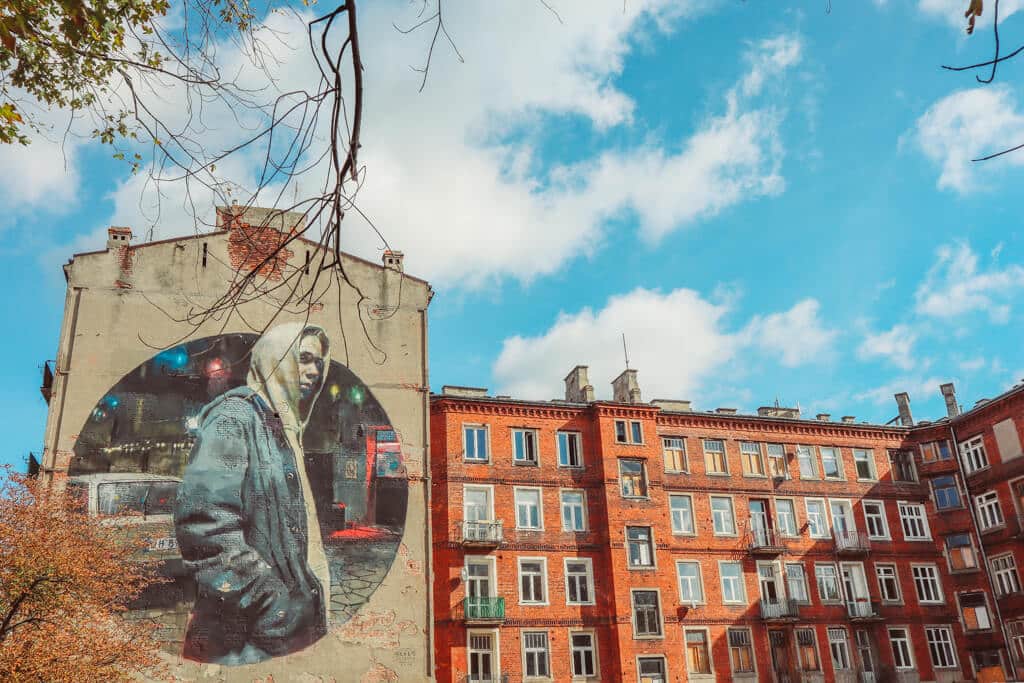 Or Amir blogs at My Path in the World
---
Lisbon Vegan Food Tour
Food tours in Lisbon, Portugal are a dime a dozen. But it's not so easy to find a tour that highlights the best vegan food in Lisbon. Most group tours tend to focus on the meat, fish and egg-filled pastries that traditional Portuguese cuisine is known for.
But Lisbon also has a vibrant vegan food scene and is a fantastic destination for vegan foodies! I was excited to finally find a tour experience designed specifically for vegan and veg-curious visitors to Lisbon. It's called the LX Vegan Tour and is led by Tatie Jorge, a Brazilian who now lives in Lisbon. The tour can be booked through Airbnb Experiences.
On the tour, not only did we taste delicious vegan food, including vegan versions of traditional Portuguese specialties, but we also saw some impressive street art and visited some viewpoints for fantastic vistas over the city. Rather than staying in the touristy areas of Lisbon like Baixa and Chiado, Tatie leads her groups through the more off-the-beaten-track neighborhoods of Anjos and Penha de França.
I've lived in Lisbon for more than two years, and even I had never been to some of these spots before! It was a morning filled with new discoveries for me. We finished the tour at one of the most beautiful lookout points in Lisbon, from where we could see the red-tiled roofs below us, the Tagus River and the statue of Christ the King on the other side.
Tatie even sent us a PDF file after the tour with photos and descriptions of all the places we had visited. This was a much-appreciated extra touch that I've never seen provided on any other day tour before.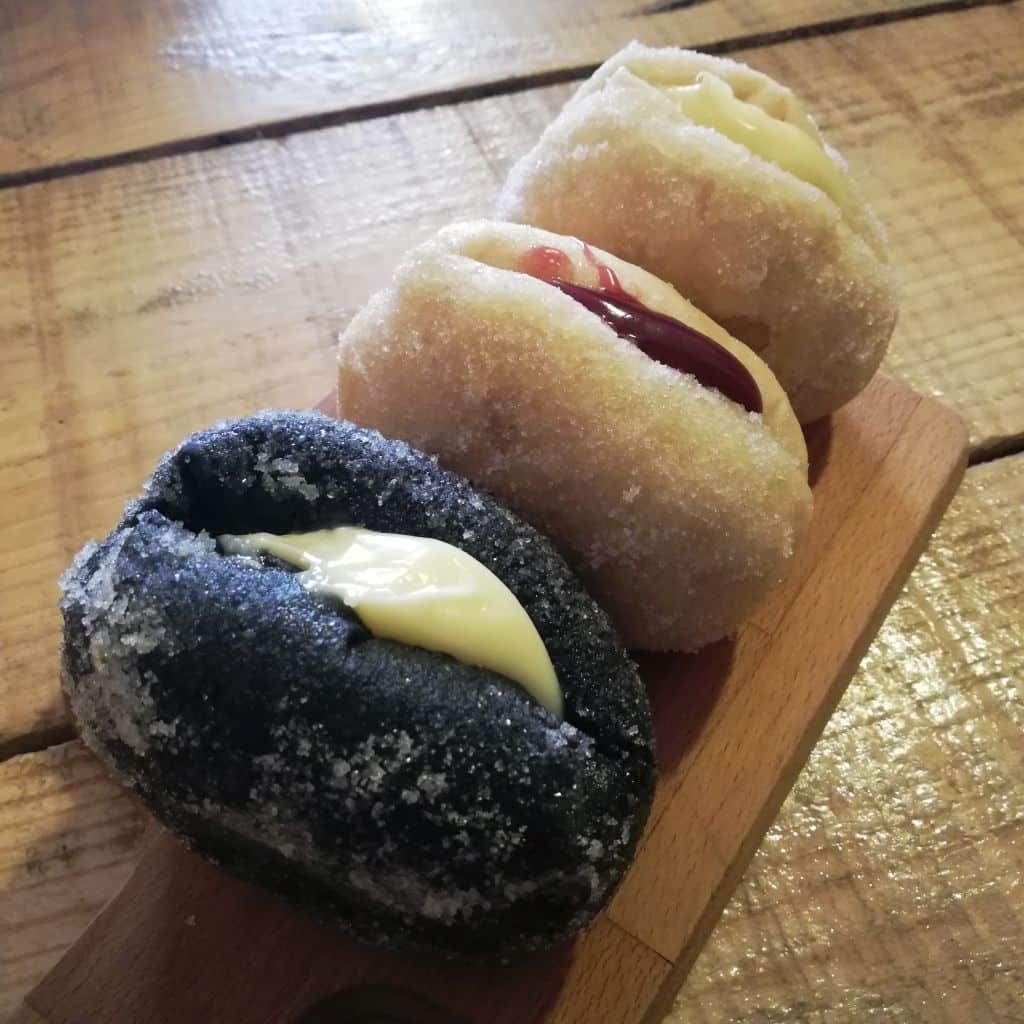 Wendy blogs at The Nomadic Vegan
---
Atlas Mountains
Group tours in Morocco are a must if you want to venture out to see the Atlas Mountains, the Sahara desert or if you want an insider's guide to one of Morocco's beautiful cities. A wonderful 1-day group tour of the Atlas Mountains, leaving from Marrakech, is provided by Art de Cuivre Travel and an absolute must-do if you choose to take a day trip from Marrakech to the mountains.
The tour company arranges pickups from your accommodation through a private van, and there are usually no more than about 8 people per group tour, though it can be as small as four. The company takes specific measure to ensure all the participants have everything they need before they embark, which shows that the company wants its participants to be happy. The tour has a driver as well as a tour guide throughout the duration of the day trip.
There are several stops that are made before hiking the Atlas Mountains. First, a stop at an argan oil shop, where guests are provided with a history of argan oil making and products are available for purchase. It is important to note that there is no pressure to purchase anything which creates for a much better user experience.
After the argan oil tour, the tour continues on to stop at a location where there are several camels to take tourists on rides near a stream. Immediately after, the tour continues to a remote village near the base of the Atlas Mountains where the main portion of the tour takes place, a rugged 3-hour hike up rugged terrain, rocky hills and alongside a mountain with steep drop-offs.
The tour guide is great at keeping the tour group happy and pausing to rest when necessary. The tour ends with a fabulous meal at a local home and drops its participants back off at their accommodations in Marrakech. If you are ever looking for a quick day trip to the Atlas Mountains, Art de Cuivre Travel, found on Viator and Trip Advisor, is the recommended company to choose for a great experience.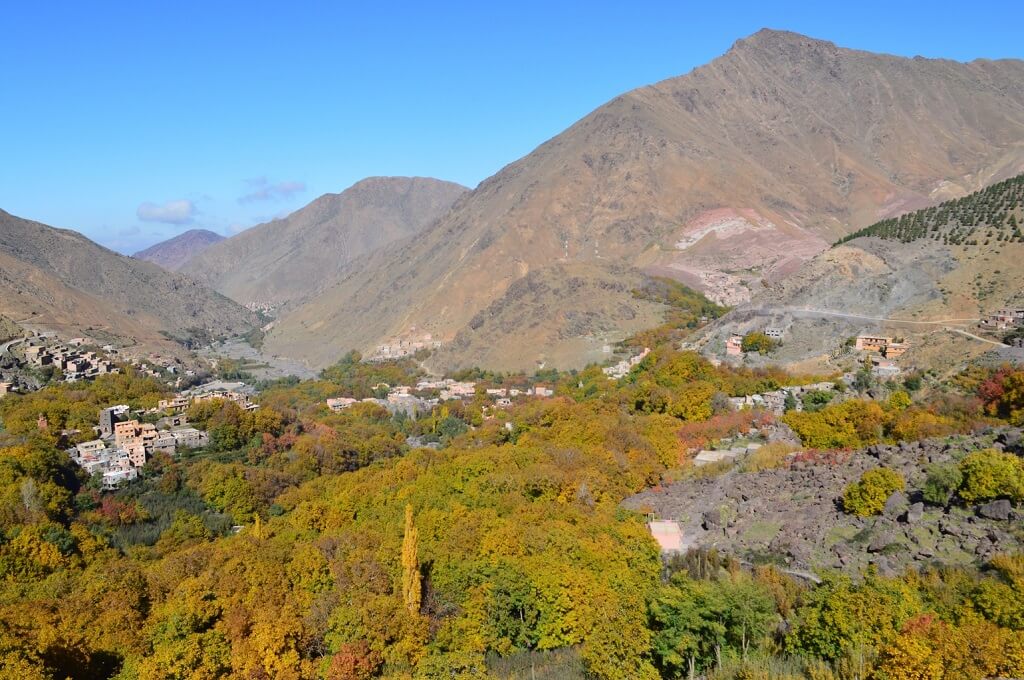 Diana blogs at The Elusive Family
---
Dubai Desert Safari
Dubai is more than just skyscrapers and malls – if you don't want to believe it, I highly suggest a desert safari tour. I mostly visit Dubai solo – so, one of the things I regularly do is to go on a desert safari.
Whether you are with friends and family or traveling solo – this tour group is a lot of fun.
There are many different tour operators and while I have never had bad experiences, the best Dubai tour I have taken was probably with Arabian Adventure.
Basically, all group tour operators will pick you up from the hotel you stay at (and drop you off there at the end of the day). You will drive in a 4×4 vehicle to the desert and normally share a car with about 5-6 other people.
Though there are only a few people in the car, it is actually a big group tour as the tour operator normally has numerous vehicles and they all meet in the desert.
The fun starts in the desert.
So, fasten your seatbelt and be prepared for some fun and wild dune bashing which is a fun activity for people of almost all ages. But ideally, for people older than 5 years and people who are not motion-sick – pregnant women are not allowed to join. The tour also includes a photo stop in the desert and then you can have a beautiful dinner in the desert.
This is probably the most fun: sitting with many other visitors in a traditional Arabic camp in the middle of the desert, having Arabian food (vegetarian options available) and listening to Arabic music (which sometimes comes with a belly dance show) – a desert safari in Dubai is not only one of my favorite group day tours,  but also my favorite activity!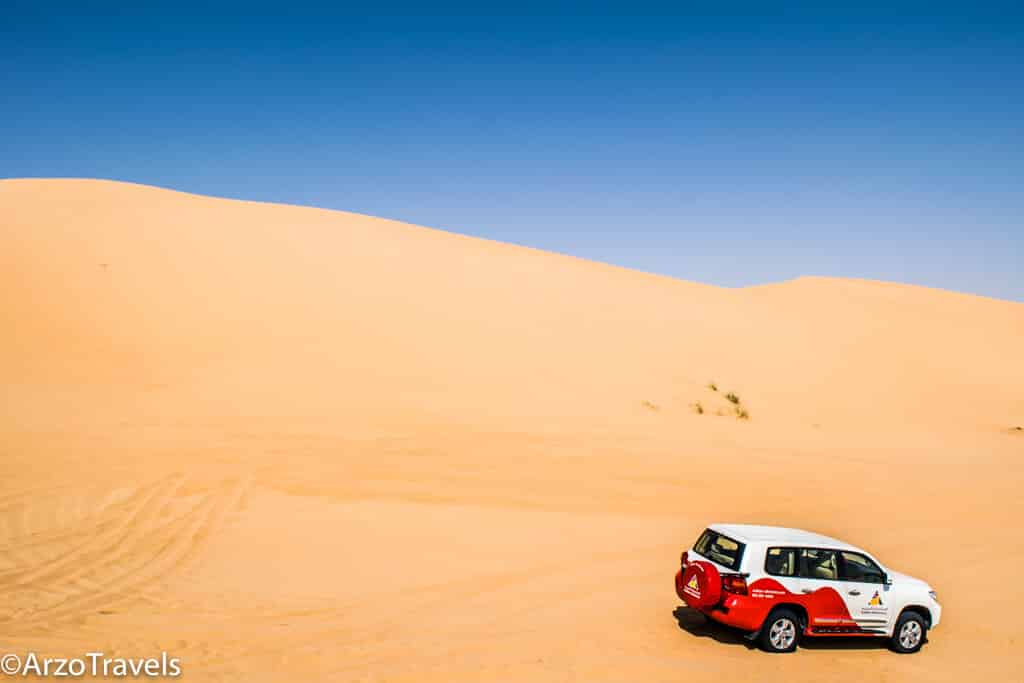 Arzo blogs at Arzo Travels
---
Saint Peters, Rome
My husband and I were never group tour kind of travelers until we visited Rome and decided that with only two days in Rome we wanted to see and learn as much as possible about this city in a short period of time. We booked our St. Peter's Basilica and Dome tour, one of the most beautiful buildings in the city, with LivItaly Tours. We met our tour guide at Saint Peter's Square, which is right in front of the church itself. It was a great opportunity to get some fabulous photos before the crowds arrived.
The tour is 2.5 hours long and shows off the magnificent church's tombs, the final resting place of Popes from centuries ago. This tour included visiting the spectacular Michelangelo's Dome. The workout up the 281 flight of stairs was worth the breathtaking views of the city. This is an amazing group tour and one of the top things to do in Rome.
What we really loved was the small group size of these day tours, with a maximum of 6 people per group, it was very like a private tour. This tour starts at 8 am so it is great for the early risers and those wanting to make the most of their day in Rome.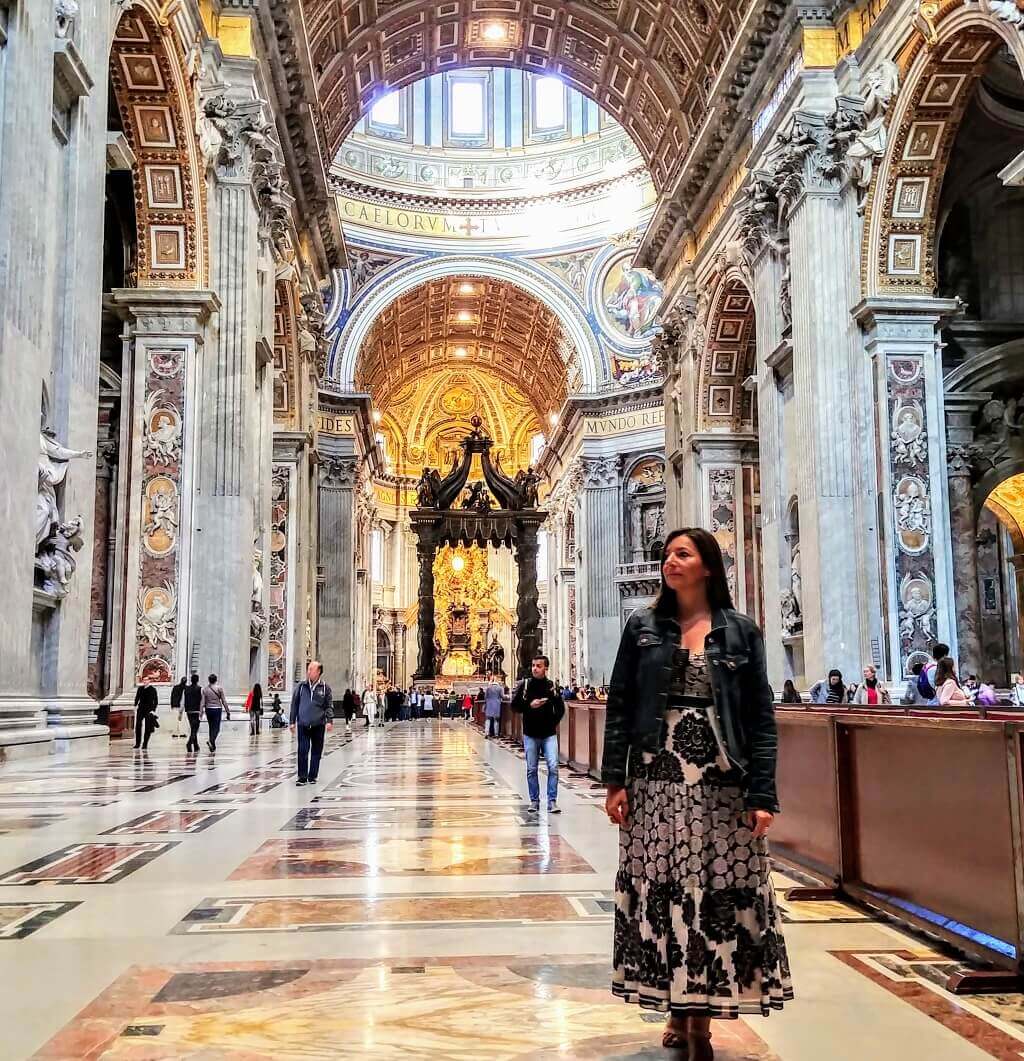 Diana blogs at Diana's Healthy Living
---
 Jerez and Cadiz Day Tours
We did a day trip to Jerez and Cadiz from Seville, the Andalusian capital, booked through Viator. We didn't have a car on our Andalusia trip, and we figured an escorted excursion would be the most efficient way to see both cities in one day.
The first city you visit on this day trip is Jerez, the sherry capital of the world. It is a beautiful Andalusian city, with a number of sherry bodegas that you can tour, and lots of gracious architecture. The city is also home to the Royal Andalusian School of Equestrian Art, and even if you cannot see a performance, the grounds and the building are definitely worth a visit.
You must walk the old town, with its cobblestone alleys, and tour the Alcazar, the Moorish fortress and gardens.
Cadiz is known as quite possibly the oldest city in Western Europe. Situated on the water, Cadiz will wow you with its beautiful white buildings that gleam in the Spanish sun. Visit the neoclassical Cadiz Cathedral and climb the Tavira Tower to view the camera obscura. Walking the old town is also fun, and you will be charmed by the many plazas lined with stunning buildings.
You can taste a variety of tapas is both Jerez and Cadiz, and taste the sherry produced in the region. All in all, this group tour is not to be missed: it is one of the best day trips from Seville you can do!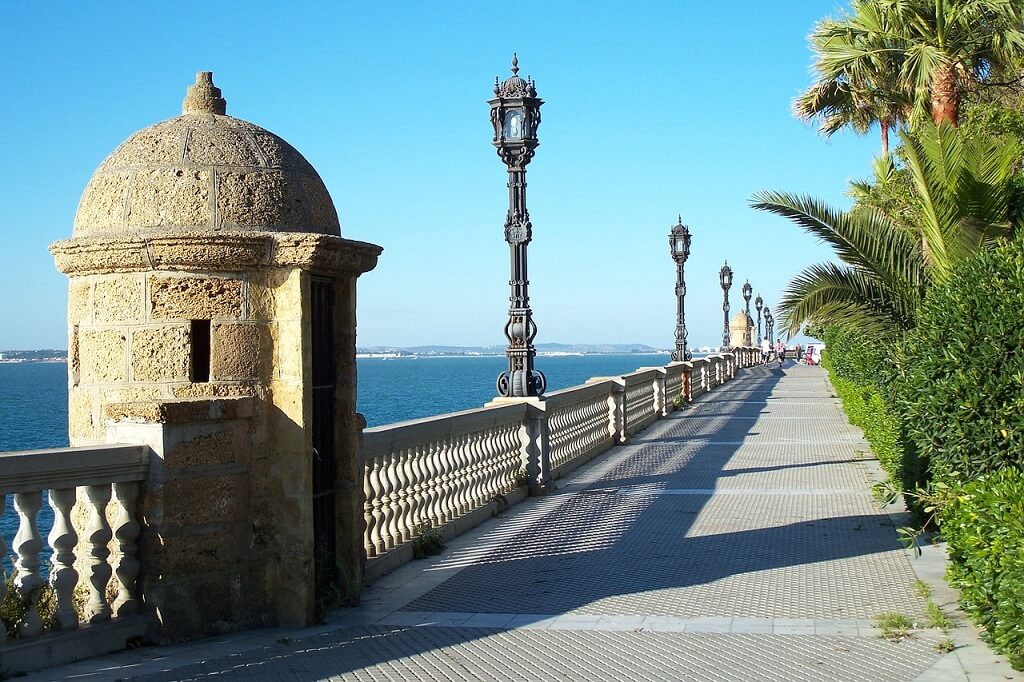 Dhara blogs at It's Not About the Miles
---
MariCars, Tokyo
Want to see the lights of Tokyo from a rather unique perspective? Head on down to MariCar, where you will get to select and don the costume of your favorite Super Mario character, hop in a go-kart, and zip-around the streets of Tokyo! Maricar offers group tours of the Akihibara, Shinagawa, and Shibuya districts in Tokyo (as well as relatively new tours in Osaka and Okinawa), which last from one to three hours.
While the group tours may stop at favorite tourist destinations like Tokyo Tower or the Rainbow Bridge, the added elements of wearing a Princess Peach or Wario costume (or if Mario characters aren't your jam, you can select from a number of superheros or other fantasy characters) whilst driving a go-kart definitely offers a completely different experience than any other tours I've experienced.
So long as you have a Japanese driver's license or international driver's permit, you can hop in one of these karts, which can speed up to 80 kilometers per hour. And while you still have to abide by all Tokyo traffic laws, the low and open nature of the go-karts make it feel like you're going twice as fast as you actually are (which can be extra terrifying, considering that the karts have no seatbelts!).
MariCar is sure to make you feel fairly ridiculous; like a minor celebrity (I can guarantee that you will never go on another tour where more passersby gawk and take pictures of you!); and most of all, like you're having the time of your life.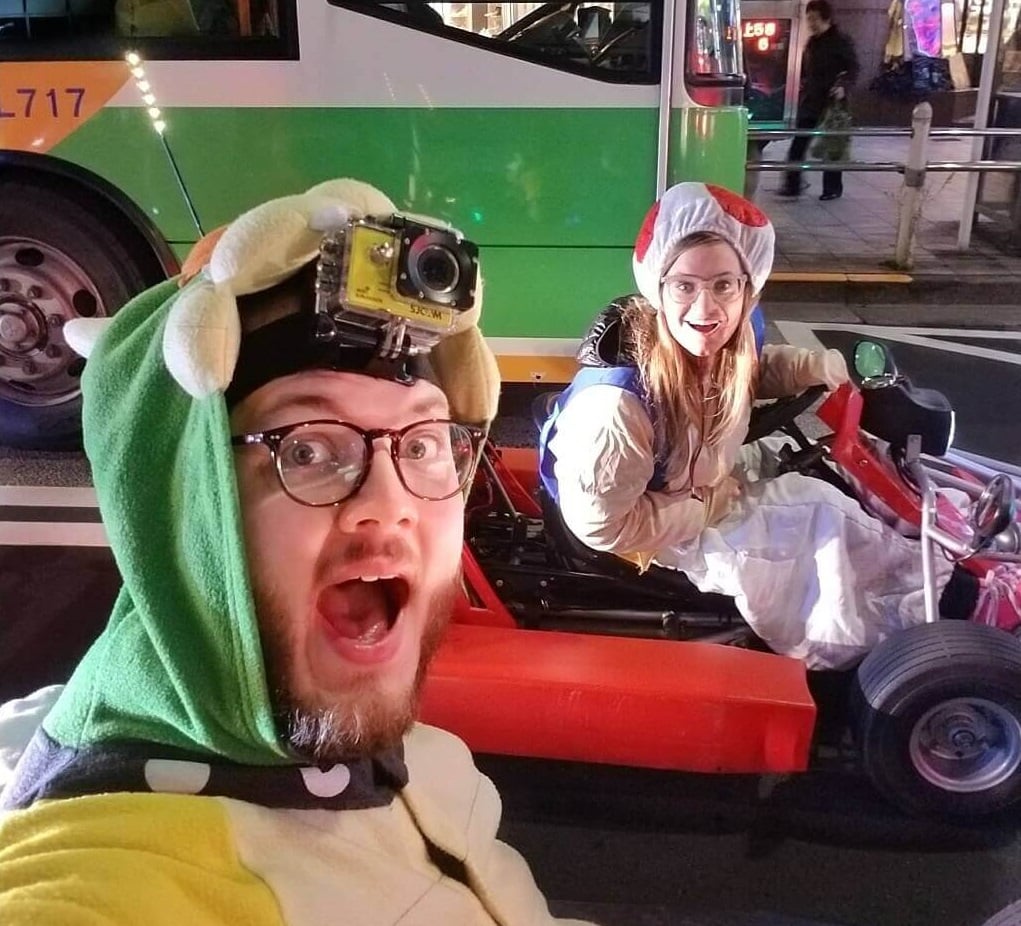 Jess and Justin blog at The Uprooted Traveler
---
The Spanish Inquisition, Madrid
My favorite group tour ever was the Spanish Inquisition tour I went on in Madrid, Spain. I had been living there for several months and wanted to get to know some of the country's history, besides the generic tourist version with all the same old monuments and whatnot. When I found a tour that would take me around to all the places around the city that were important during the inquisition, I figured I couldn't pass it up!
It was fascinating. The Spanish government is so ashamed that something so awful lasted for so many centuries that they don't have any official museums, monuments, or buildings left, but you can still go to the metro stop where they would advertise that a burning, or auto de fe, would happen soon, or the building where they held children who were orphaned by the Inquisition because their parents were heretics.
It was a fascinating experience, being able to walk through history as well as learning about how 8 centuries of seemingly arbitrary torture has changed the culture of Spain forever. If you're ever in Madrid, I highly suggest you look up Sandeman's New Europe tours and see it for yourself!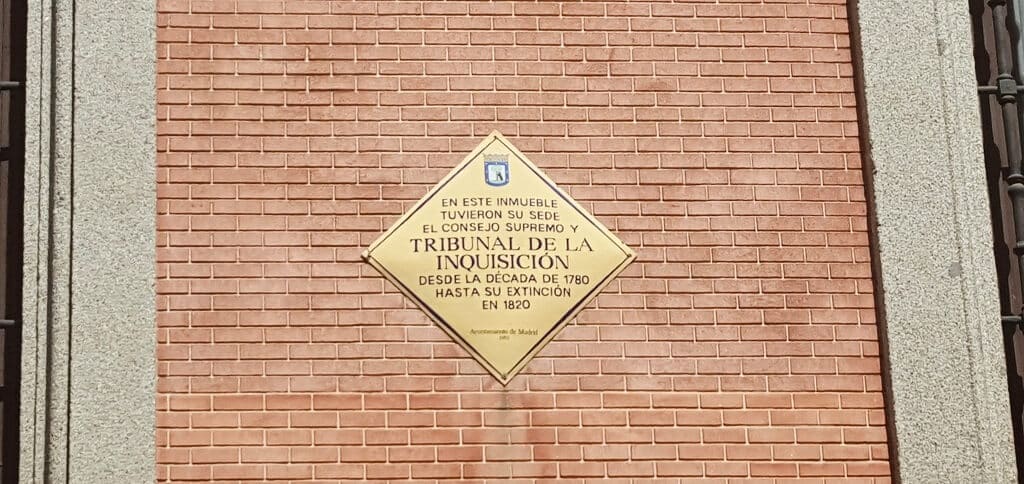 Jamie blogs at Crashed Culture
---
Have you taken any group tours or day tours? Which one? Do you think they offer a good way to explore a new location?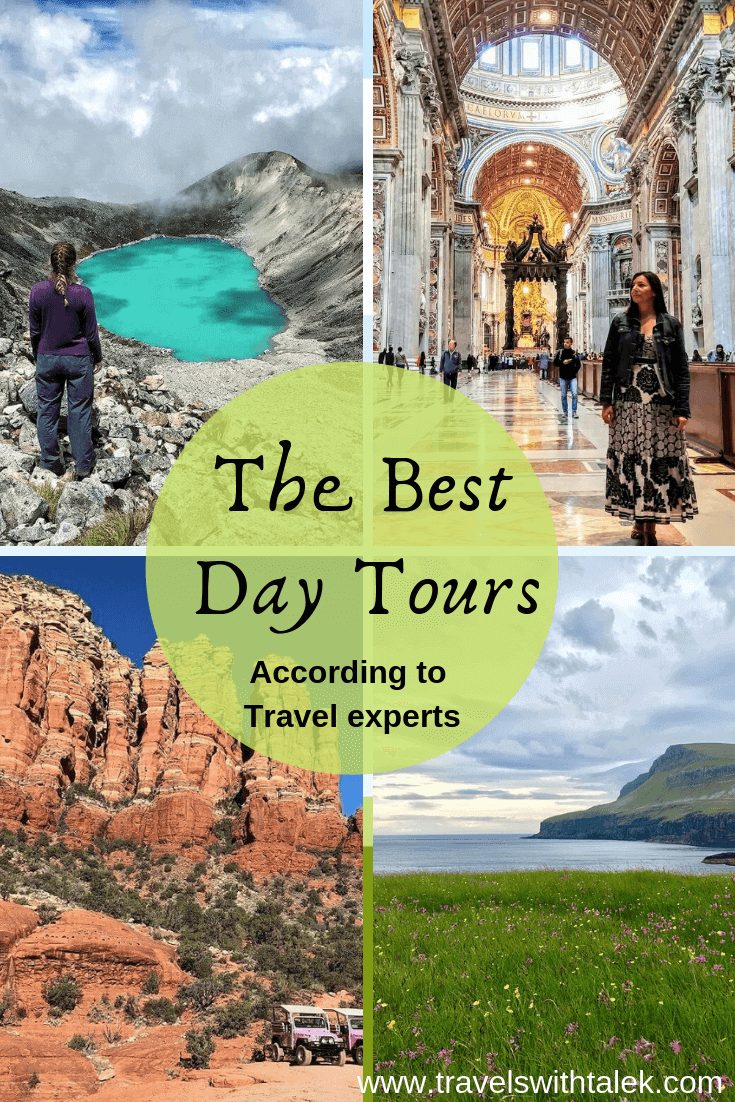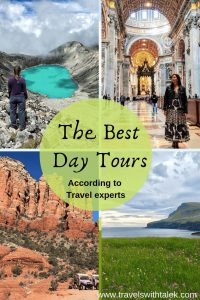 BTW, if you are getting ready for your trip, make sure to take advantage of these useful, money-saving links to book your trip:
I personally use, and can recommend, all the companies listed here and elsewhere on my blog. By booking through these sites, the small commission we earn – at no cost to you – helps us maintain this site so we can continue to offer our readers valuable travel tips and advice.