There are so many things to do in Asturias, northern Spain's lush green natural paradise.  The best way to share the magical experience that is Asturias is to ask a resident to explain it to us.  For this reason, I've asked resident and Asturias lover, Debora de Block to share with us her appreciation of this beautiful Spanish region.
*****
The Six Reasons Why I Fell in Love with Asturias
Regular readers of this blog must know by now why Asturias, in the north of Spain, is worth visiting. High mountains, abundant wildlife, hidden, empty beaches, great food, friendly people and an interesting historical heritage. And that all within a very short distance from each other! Having lived here for a bit over a year now, I'd like to share with you the many things to do in Asturias and the six reasons why I fell in love with Asturias… 
Ok, to be honest: I first fell in love with an Asturian. Before I met him, I never even heard about Asturias! When we both still lived in the Netherlands (where we met and where I am from), we visited his home region during the holidays. We did the 'usual' tourist stuff: visiting the breathtaking Lagos de Covadonga in the Picos de Europa, hiking the exciting Ruta del Cares, mountain biking along the Senda del Oso and shopping in Oviedo, Gijon and Aviles.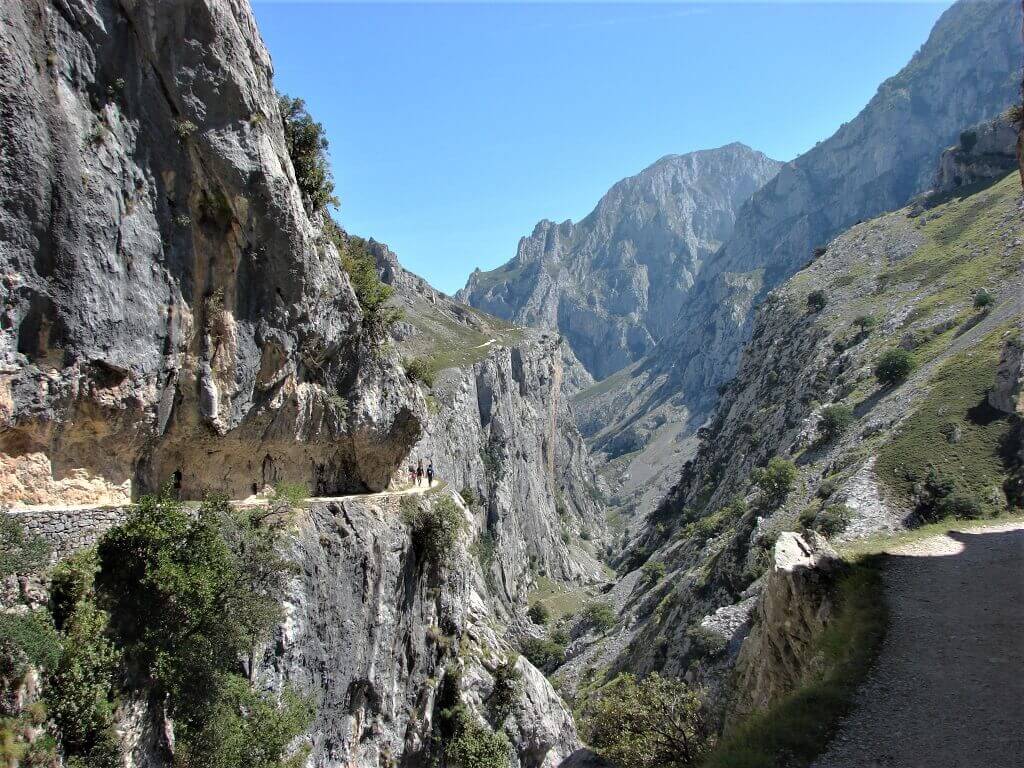 Our decision to move to Asturias in 2018 gave me the opportunity to explore Asturias' less well-known areas. Discovering these areas together with our little daughter not only gave us great experiences as a family. It also helped to build our tourism company intoAsturias.com. In this way, we want to let international visitors discover and explore Asturias as well!  
Things to Do in Asturias
Enjoy the Climate
Asturias has a great climate for active people. This part of Spain's north coast is called 'Costa Verde' for a reason. Summers are relatively cool and except for the mountainous areas, winters in Asturias are mild. While a large part of Spain was suffering a major heatwave earlier this summer, Asturias was the perfect base for people with an active lifestyle. 
Hiking, rock climbing, canoeing and mountain biking are only some of the examples of activities in summer. In winter, Asturias' two ski stations offer skiing and snowboarding. Regular snowshoe walking tours are also organized. Of course, you can also ride a sled or just build a large snowman!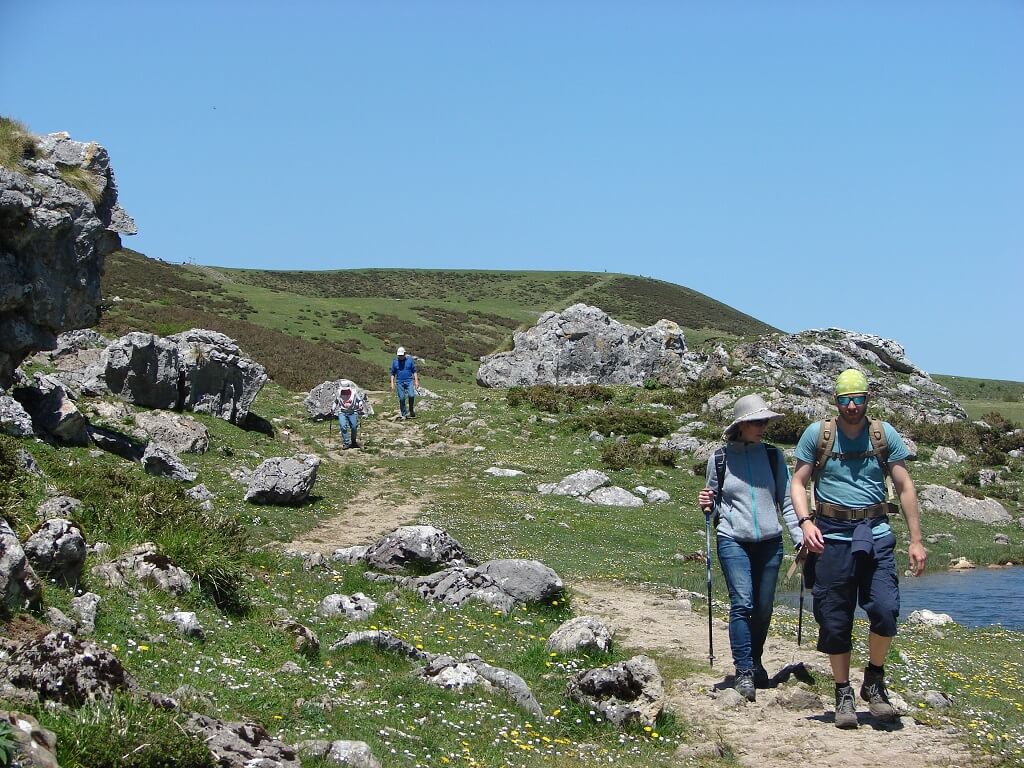 Follow Dinosaur Footprints
Dinosaurs walked along the coast (and you can still see their tracks!).  Something that I only discovered after I started living in Asturias is that part of the Asturian coastline is called the 'Jurassic or Dinosaur' coast. This name refers to the section between the cities of Gijón and Ribadesella (approx. 75 km long). 
Along the coast, you find footprints and fossil bones from dinosaurs and other Jurassic reptiles. A great day out is to visit the Jurassic Museum of Asturias which is built in the shape of a dinosaur footprint. The museum teaches you all about the eras when dinosaurs roamed Asturias.
We found some impressive dinosaur footprints next to the La Griega beach (the biggest tracks known in Spain and among the largest in the world)! But there are many more to discover along the coast. A great way to end your exploration is to go for lunch or dinner in nearby Lastres, one of Asturias' prettiest fishing villages.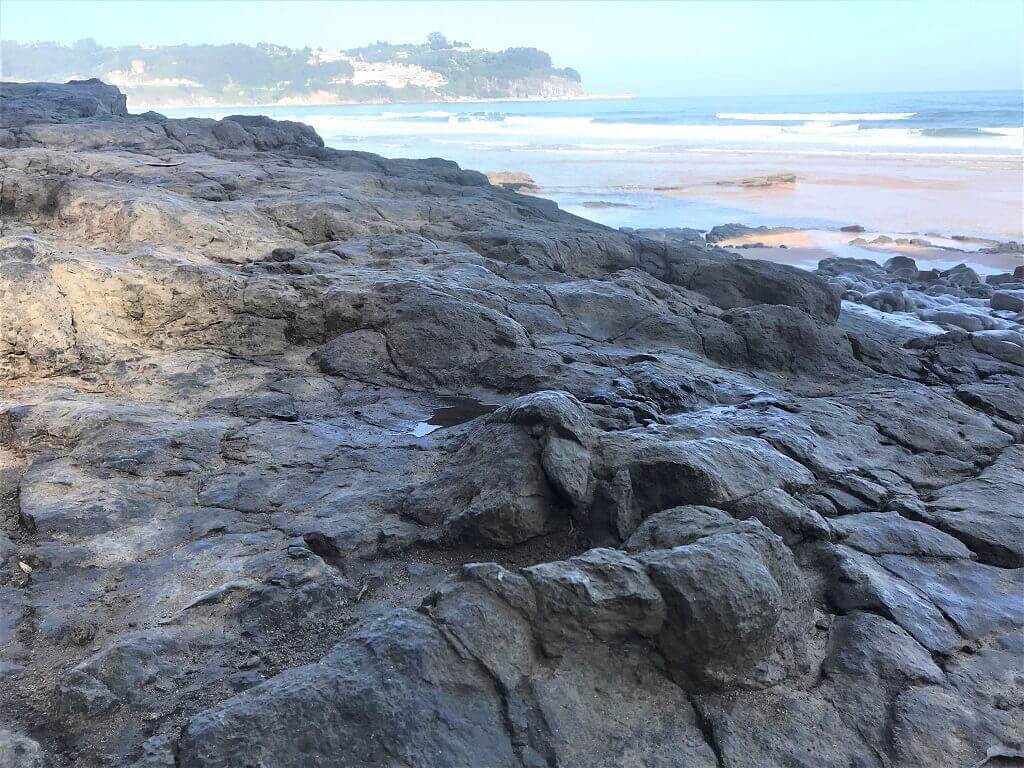 Walk the Camino de Santiago
A great way to explore Asturias while meeting people from all over the world is by hiking (part of) the Camino de Santiago. The Camino de Santiago originated in Asturias.  Three of the many Caminos pass though Asturias: the Camino del Norte, the Camino San Salvador and the Camino Primitivo. 
The latter one follows the pilgrimage to Santiago de Compostela of the very first pilgrim: King Alfonso II of Asturias. Having heard of the divine discovery of a tomb in a forest in Galicia, the king embarked on a journey to see this with his own eyes. The Camino Primitivo follows his footsteps (or more accurately, horse tracks).
Nowadays, more than 15.000 people hike the Camino Primitivo each year. While this number is still growing, it is still one of the most pristine and tranquil Caminos to follow.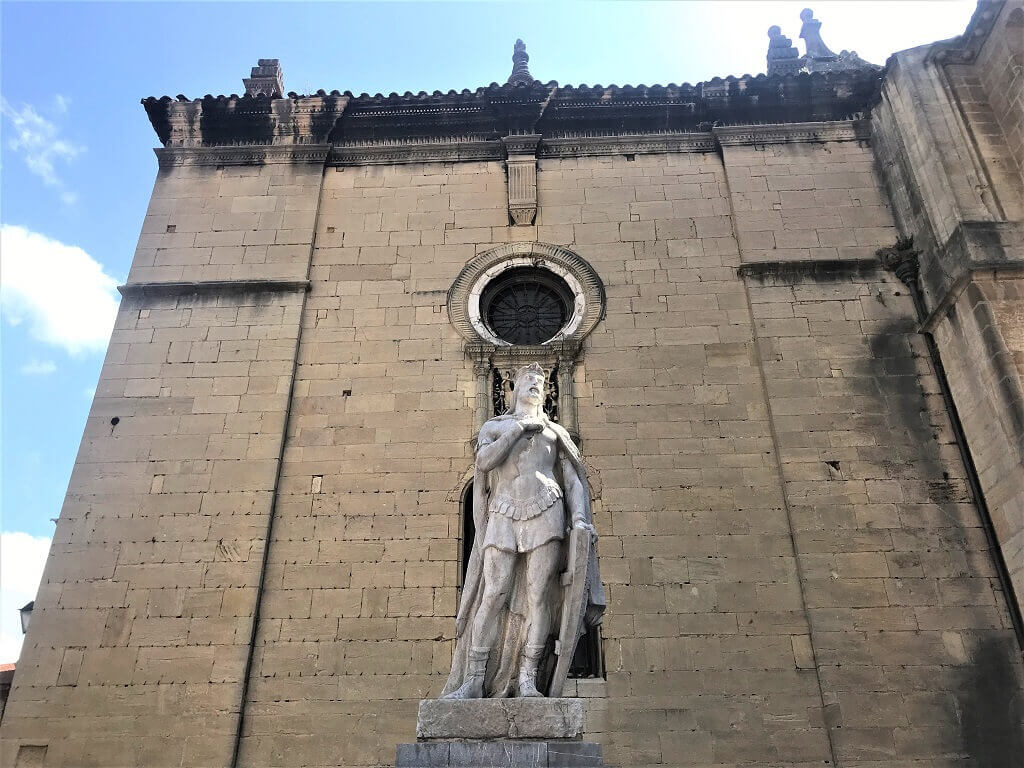 Experience Nature's Paradise in Asturias
Asturias is actively promoted as a 'Natural Paradise' and a major ecotourism destination. More than 1/3 of Asturias is designated as a nature reserve of some sort.
One national park and dozens of natural reserves and protected landscapes allow you to immerse yourself in nature.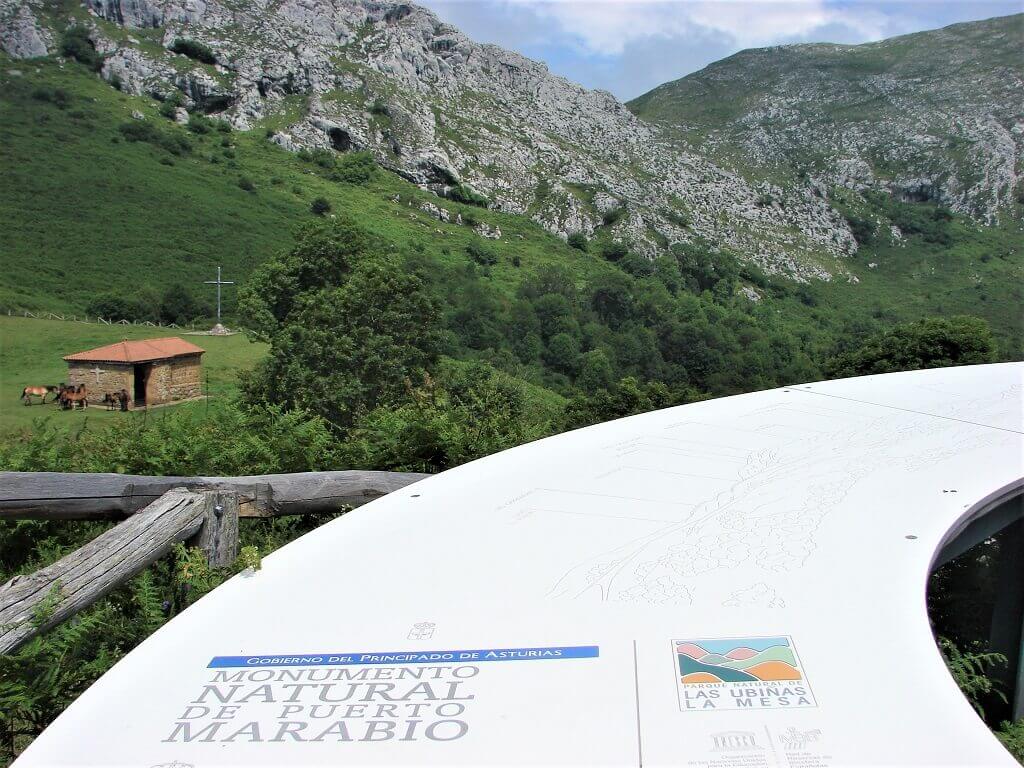 Stay in a Mountain Cabin in a Nature Reserve 
There are a variety of places to stay in the nature reserves. Casas rurales, or rural houses, are often a great way to start exploring Asturias' nature. However, a more adventurous way is to spend the night in a refugio, or mountain hut. 
Last autumn, we spent one night in the mountain hut 'Brañagallones' in Redes Natural Park. After a beautiful hike enjoying the autumn colors, we were welcomed by its inviting smells from the kitchen. We entered for a well-deserved Fabada Asturiana, Asturias' famous dish of large white beans and meat.  
Brañagallones is quite luxurious compared to more basic mountain huts in Asturias. It has warm water and private rooms of various sizes. Also, it is easily accessible if you don't want to hike up there. From the village at the foot of the mountains, four-wheel drives take you up to the hut after which you can go on a hike for as long as you want. A perfect place for people who want to experience staying in a refugio for the first time!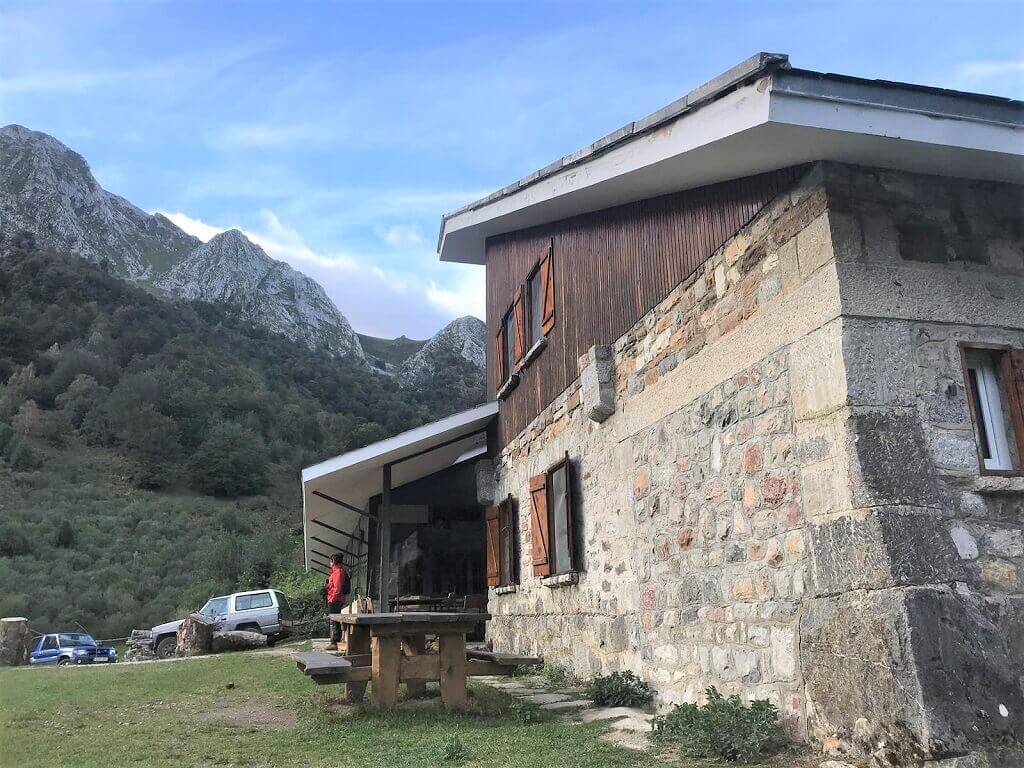 See Brown Bears in Their Natural Habitat 
The idea of hiking in brown bear territory makes me very excited! Unlike other parts of Spain and Europe, people here are generally proud of the presence of bears. Brown bear observation is one of the main tourist attractions of Somiedo Biosphere Reserve. 
Ecotourism related to bears offers a source of income for small villages in other locations in Asturias as well. I've met some great people for whom ecotourism is a way to revitalize village life and provide jobs for young people. I am always happy to direct visitors to them, as well as providing any other suggestions for your visit to Asturias, my lovely place!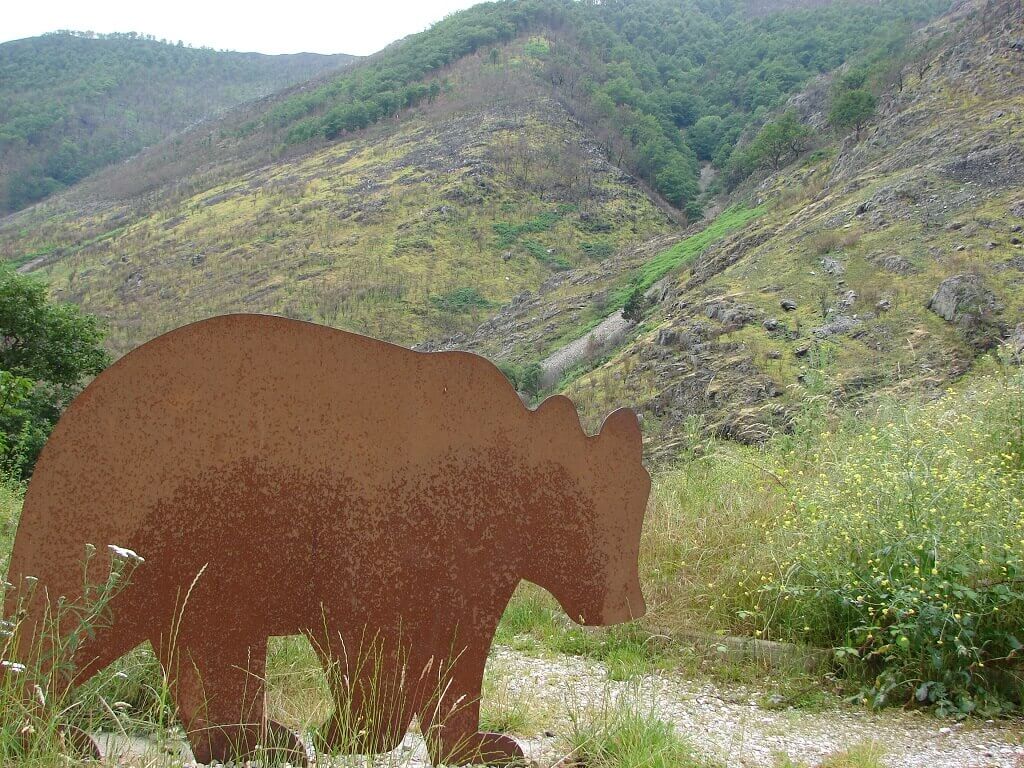 Want to know more about all the things to do in Asturias, nature's paradise? Check out these books.
Love Asturias and northern Spain?  You may enjoy these posts too.
Author Bio:
Debora de Block founded intoAsturias (www.intoAsturias.com) in 2018. She aims to let international visitors experience Asturias through her blog, guided tours and providing tailored trips.
What are your thoughts on the great variety of things to do in Asturias?  We'd like to know.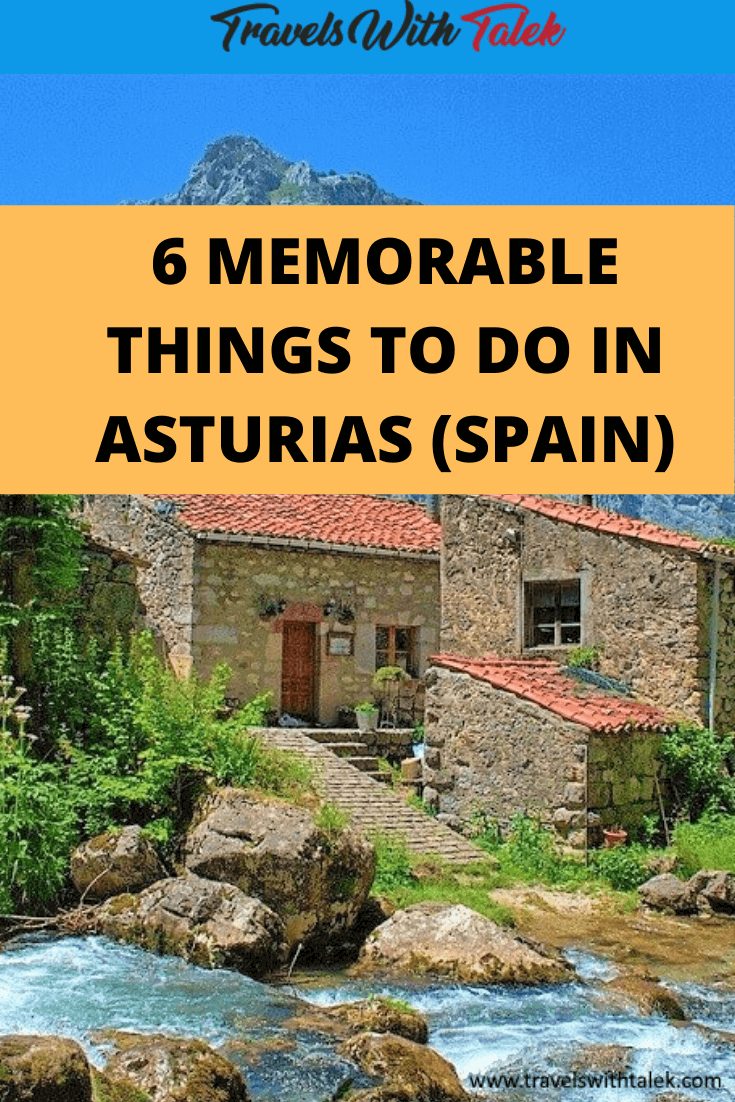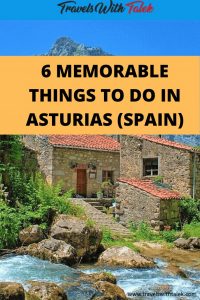 BTW, if you are getting ready for your trip, make sure to take advantage of these useful, money-saving links to book your trip:
I personally use, and can recommend, all the companies listed here and elsewhere on my blog. By booking through these sites, the small commission we earn – at no cost to you – helps us maintain this site so we can continue to offer our readers valuable travel tips and advice.