Retirement in Thailand is an option for many. We asked journalist and teacher, Deborah Tobin, to share her experience as an expat in Thailand. Her story is both informative and fascinating. Read on…
*****
I moved to Chiang Mai in July 2017. I had just finished a 2-year contract at a school in Malaysia and felt like I was ready for retirement from teaching. I'd been researching possible retirement places abroad for a couple of years prior to the move. I'd thought about Mexico, Bali, India and Malaysia. In the end, though, retirement in Thailand felt like the best possible choice. I'd visited there many times over a period of 20 years or so and getting off a plane in Thailand always felt like coming home.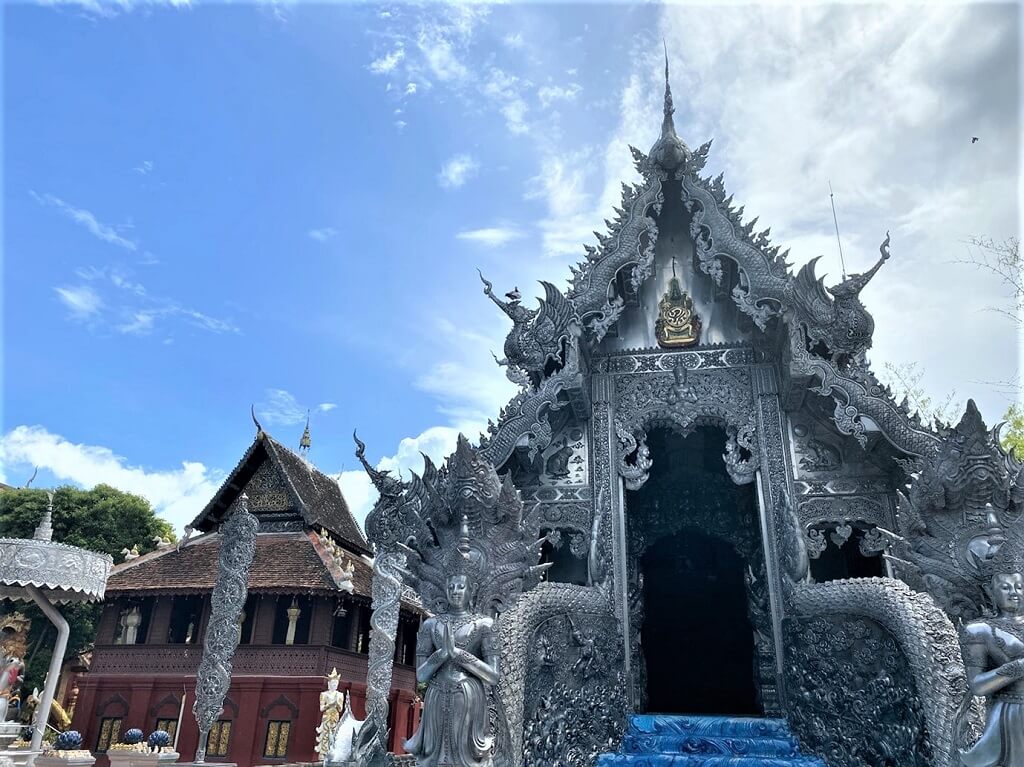 I'm Canadian, but I left there in 2012 to teach at an international school abroad. It had long been my dream to live overseas and after turning 56, I sold my home in Canada and accepted a teaching position in Chongqing, in southwest China.
Contracts in international schools are usually two years long and having started my overseas adventure rather late in life, I was eager for the experience of living in a few different countries. When my contract in China ended, I accepted a position in Kuala Lumpur (KL), Malaysia.
I had a wonderful two years in KL. Malaysia is an amazing country with a fascinating mix of cultures – Malay, Indian and Chinese combined with British colonial heritage. It seems there is always a festival or cultural celebration happening. The people are warm and friendly, and beach and island vacations are within easy reach for weekends and holidays.
The thought process behind retirement in Thailand
I turned 60 in Malaysia and started to feel that I was reaching the end of my teaching years. I didn't have any interest in returning to live in Canada. I was enjoying life abroad so much it seemed a natural move to continue living overseas in my retirement
It's a pretty straightforward process to get a retirement visa in Thailand. You need to be over 50 and have 800,000 Thai Baht (approximately $25,000 USD) in a Thai bank account (or equivalent monthly income) if you're applying from within Thailand, or show sufficient income if you're applying from within your home country.
As a single woman, safety is a priority for me. In Chiang Mai, I can walk around anywhere after dark and never feel threatened. Respect and warmth for elders is deeply rooted in Thai culture.
Thailand has world class healthcare and, in normal times, a busy medical tourism industry. I had a foot surgery at a hospital in Chiang Mai and was treated with much kindness and respect. And the outcome and follow up was brilliant.
Chiang Mai has just the right combination of old Thailand and modern conveniences that expats look for. It has a fairly large and active retired expat population as well as a fluid population of digital nomads who are drawn to Chiang Mai by the inexpensive, high speed internet, co-working spaces, culture, natural beauty and food. The city's international airport makes for easy travel to many destinations within Asia and world travel routes can be accessed through Bangkok just over an hour's flight away.
Chiang Mai is also famous for its culture and food. Northern Thai cuisine, influenced by Burma, Laos and China is rich and flavourful and less hot than other areas of the country. In many areas of the city, you just have to follow your nose to find the street food stalls selling favourites like the curried noodle dish Khao Soi Gai and the spicy Northern Thai sausage, Sai Oua.
If you want to cook at home, Chiang Mai has an abundance of traditional markets as well as modern supermarkets with a wide variety of western food brands.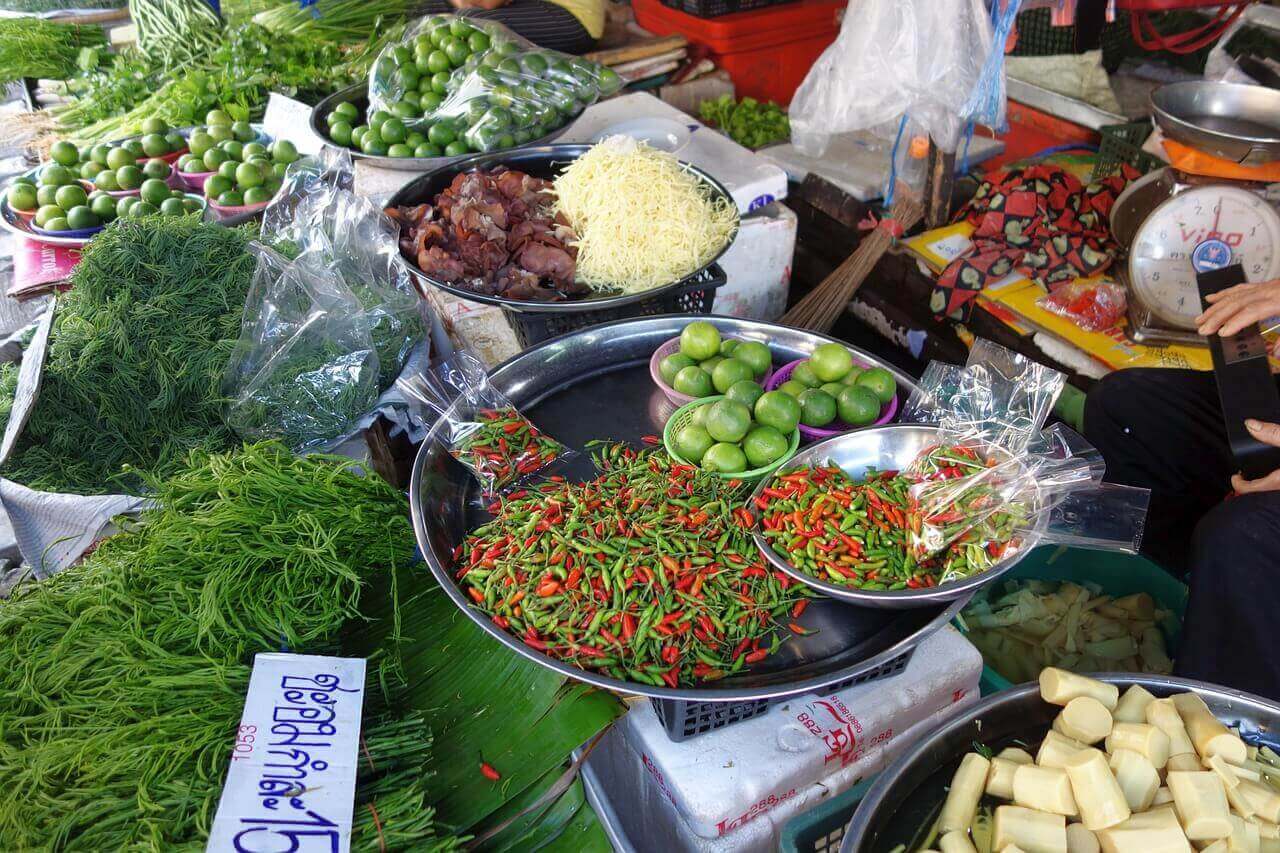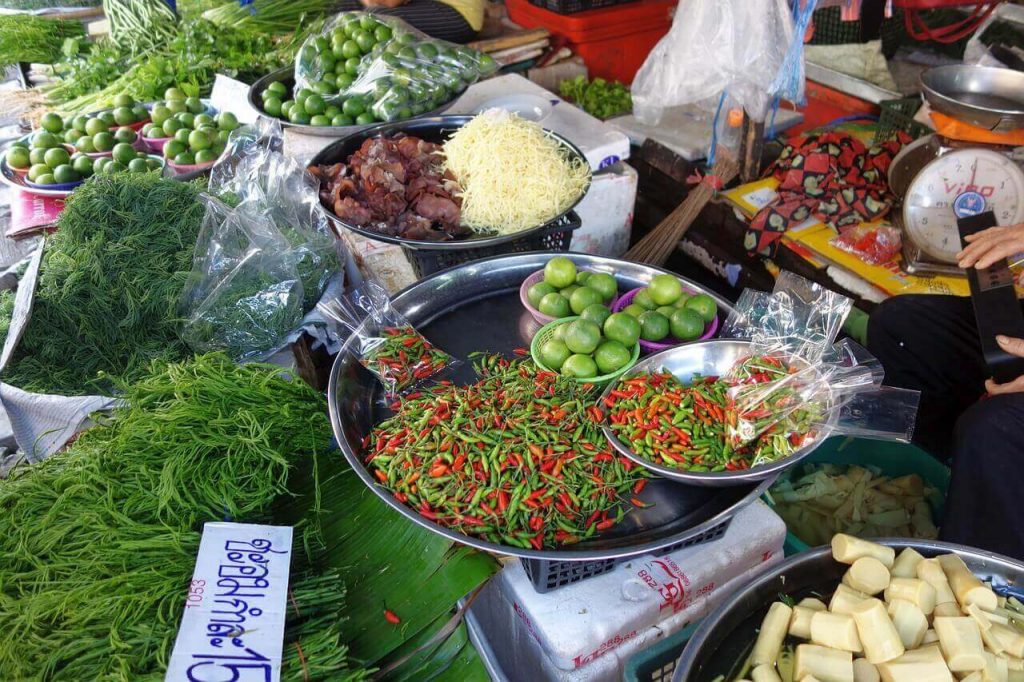 The weather in Chiang Mai is somewhat cooler that many parts of Thailand. There's a winter season and a monsoon season. There is one downside to life in Northern Thailand. For about two months every year from early February there is agricultural burning in the area, which leads to poor air quality. This is a good time to explore other areas of Thailand and SE Asia.
This year, during the burning season, I spent two months on Phuket, a place I would usually avoid because of the number of tourists. As a result of Covid, the incredible beaches were empty except for Thai families and a handful of expats. Sea turtles were returning to nest on the beaches and coral was regenerating on the reefs. Of course, the downside of the lack of foreign tourists is the economic loss to the area.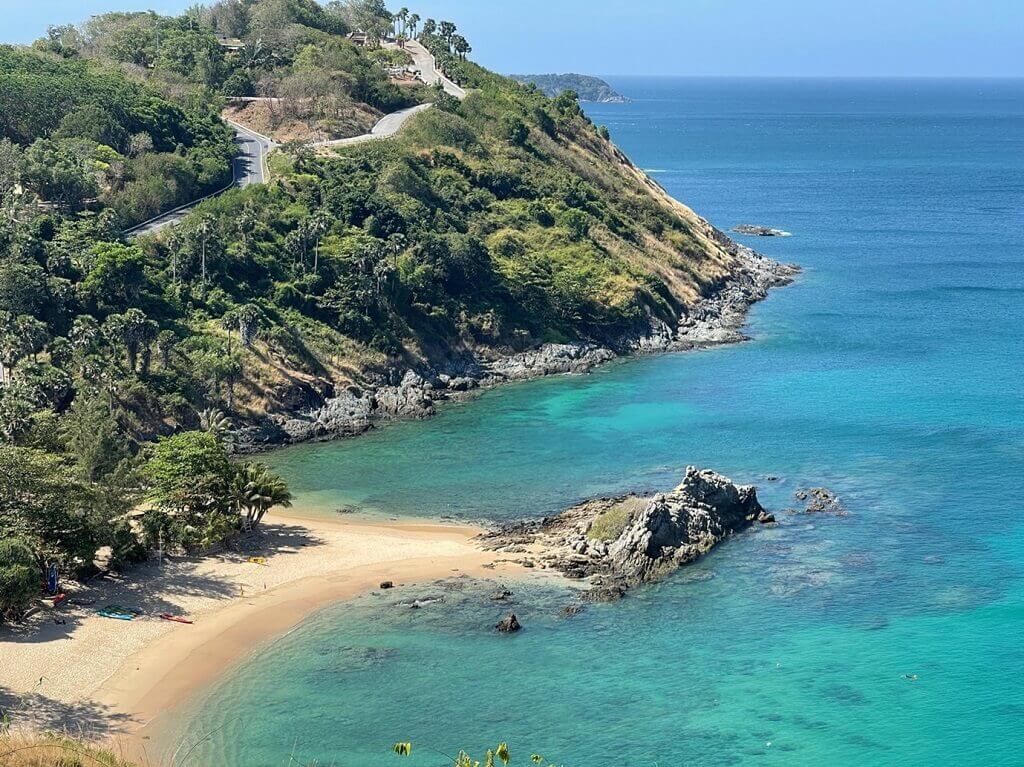 Buying a condo in Thailand
When I first arrived in Chiang Mai, I stayed in an Air BNB for a week while hunting for a long- term condo rental. I found a property management company online and they showed me a number of places. There was a good variety to choose from and I chose a condo in the Chang Klan district. Chang Klan is a bustling area of Chiang Mai and just far enough away from the tourist areas.
Four months later, I was so happy with life in Chiang Mai that I made the decision to buy a condo. Foreigners can buy a condo in Thailand, but they can't buy land on their own. I used the same property management company and looked at many condos in various parts of the city. I chose a studio condo beside the Ping River in Nong Hoi, a well-established Thai neighbourhood with a very old traditional market across the street from my building. In the same neighbourhood are modern grocery stores and pharmacies alongside traditional Thai medicine shops and massage therapy.
The building I chose is an older one and is really solid and soundproof with a big lobby and wide hallways. There is a good mixture of Thai and expat tenants and the building is well maintained. It has a lovely pool area that I use nearly every day. That is where I have met many other retirees in Thailand who live in the building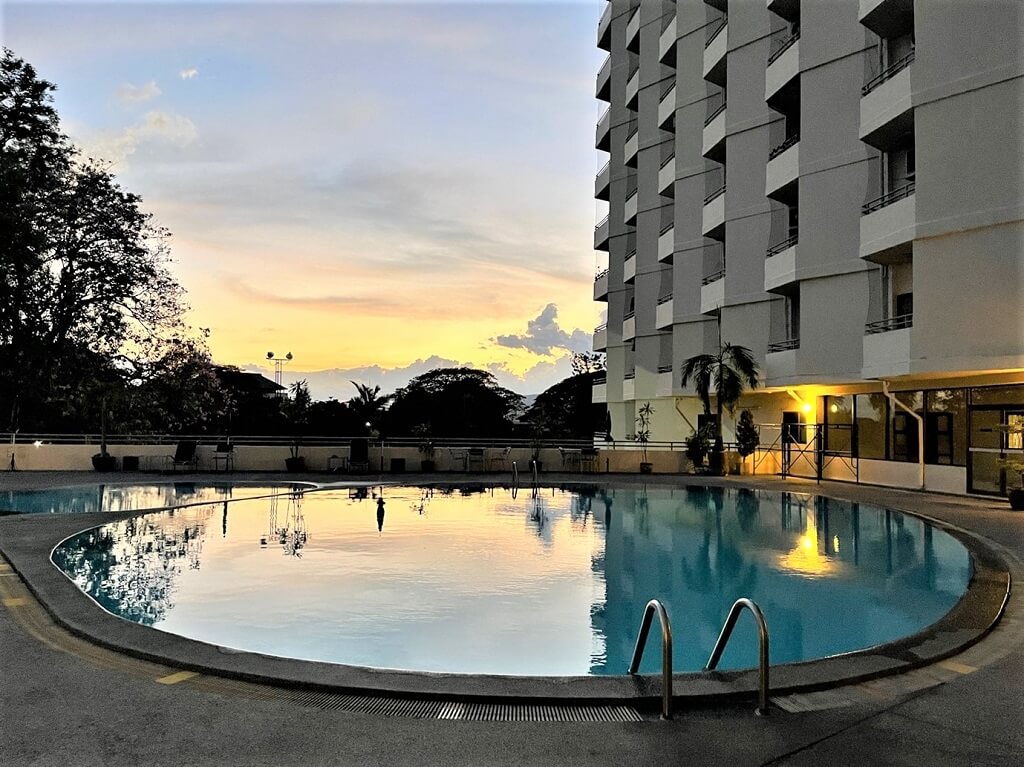 The condo I bought is on the 18th floor, with amazing views of the city and mountains in the background. I love the feeling of being up in the sky and seeing for miles from my balcony. The condo had not been renovated for years and was functional, but really dated. I hired a designer to completely redo the place. He created some designs and we worked together to make a final plan for the renovation. The whole process of purchasing the condo and renovating cost under US$65,000.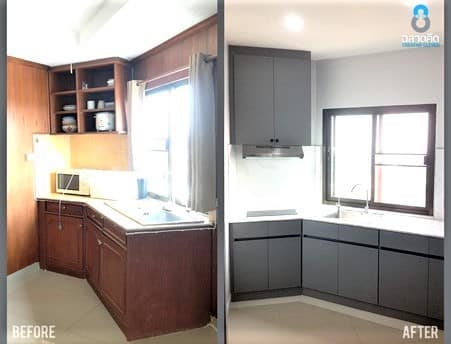 In December 2017, with renovations underway, I was surprised to find that I wanted to go back to work on a short-term basis and accepted a six-month position with a school in Muscat, Oman. I put my belongings in storage and went off to the Middle East.
During the renovations, the designer sent me frequent updates with photos and videos, and I was able to have input throughout the process. When I got back to Chiang Mai the renovations were finished, the apartment was cleaned and the storage company had moved my stuff in. I was really delighted with the results. There were a few small issues but the designer dealt with them quickly and easily.
Over the next few months I enjoyed shopping for furniture and decorating my little nest. In September 2018 I bought a Eurail pass and went on a three-month train trip through Eastern Europe and the Balkans. It was so nice to just walk away from my condo and know that everything would be in place when I returned.
After that trip, a school in Luanda, Angola reached out to me through a recruiting agency about a five-month position they had available. I had never been to Africa, so this felt like the perfect opportunity to live there and do some traveling. It was an incredible experience that led to a two-year contract with an international school in Lilongwe, Malawi.
Thailand now feels like home
Unfortunately, my time in Malawi was cut short by the onslaught of Covid in March 2020. It was such an incredible relief to return to Thailand when the school closed. The journey from Lilongwe was surreal. I was never certain that Thailand would not close its borders before I got there. The information seemed to change from minute to minute and it was with incredible relief that I entered Thailand without incident. Three days later, the border snapped shut behind me.
Being in Chiang Mai since then has been wonderful. In many ways, I have felt insulated from the pandemic. As I write this, Thailand is in the grip of a new wave of Covid and although acting quickly to set in place measures to slow it down, hope for the country opening up to vaccinated tourists as early as July are fading. Prior to this new wave, life has been pretty normal here. I have been able to travel within the country and have had the great experience of Thailand without foreign tourists. As a result, I feel content with my retirement in Thailand decision.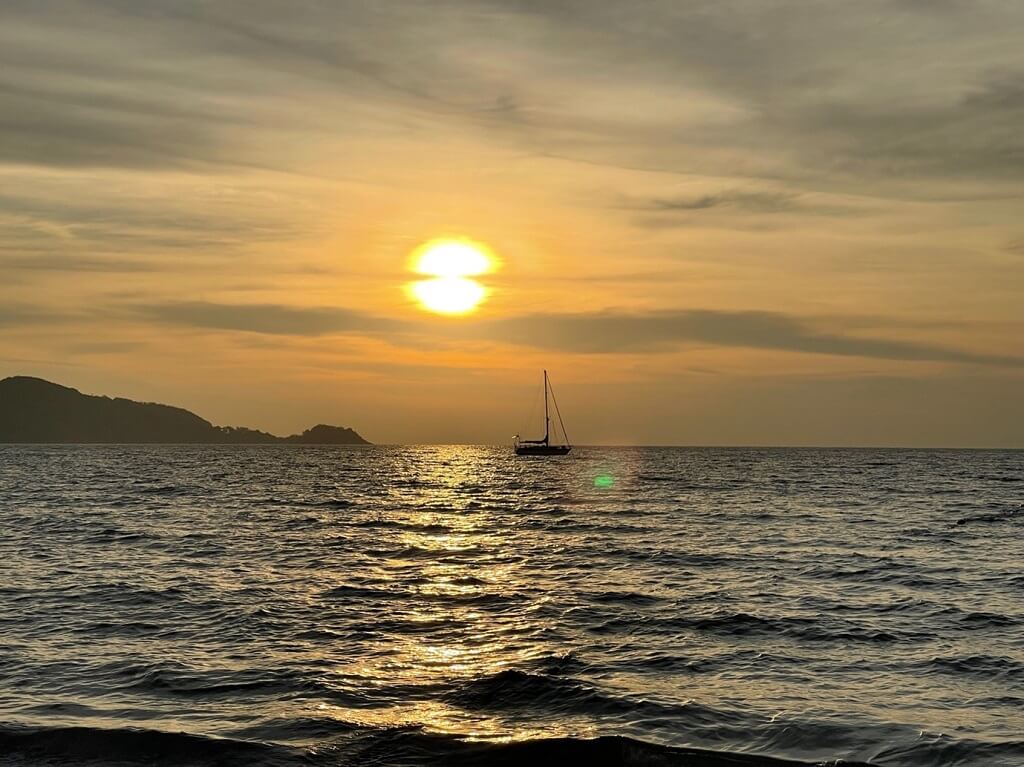 This has been a lovely, creative and contemplative time for me. I've enjoyed my condo so much and am grateful every day for the decision to buy it. There have just been a handful of expats in the building since the borders closed and I've enjoyed getting to know them in these unique circumstances.
Pretty soon, though, I'll be on the move again. I've just signed a two-year contract with an American school in Khartoum, Sudan. I'll be vaccinated and looking forward to enjoying more time in Africa. I've found that since I settled in Chiang Mai my experience of living in other countries has been really enhanced. 
What are your thoughts about retirement in Thailand? What is your ideal retirement destination?
Where to stay in Chiang Mai while you scope out the city.  
Before you go, make sure to read up on Thailand as much as possible. 
Deborah Tobin is a teacher and journalist. She has lived and worked in six countries on four continents. She shares her experiences about living, working and retiring abroad and provides information on her YouTube channel to others who might be interested in pursuing an international lifestyle.
Follow Deborah on her Youtube channel Mobile Dispatches and her blog, Mobile Dispatches.
Want to know about other long-term international lifestyle options? Check out these posts: HOW TO VOLUNTEER WITH ANIMALS ABROAD and HOUSE SITTING ABROAD: TRAVEL THE WORLD ON A BUDGET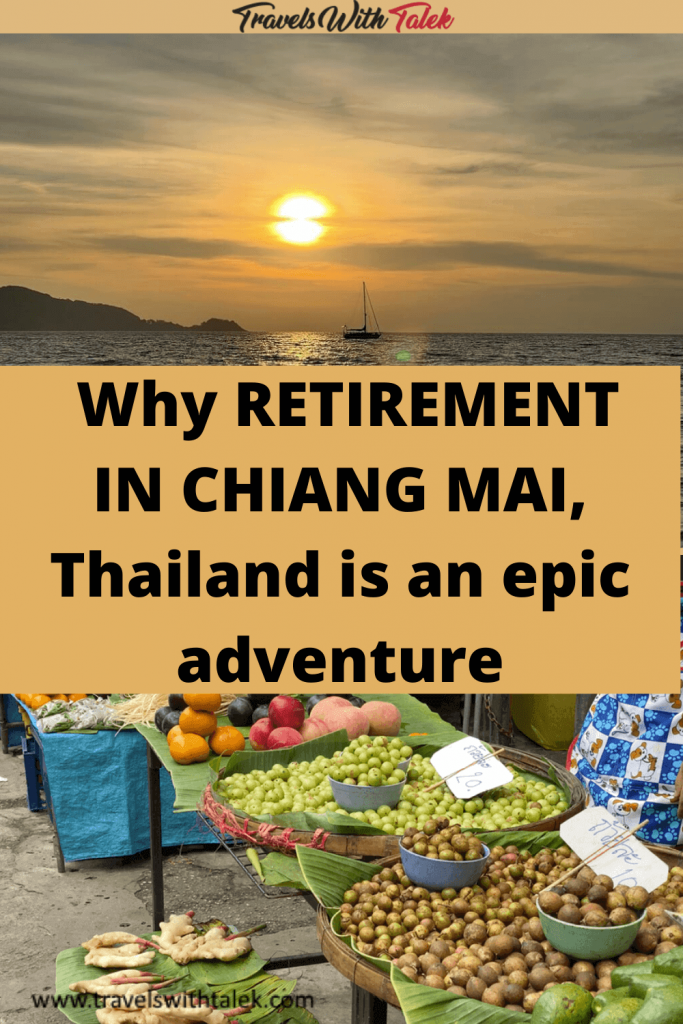 BTW, if you are getting ready for your trip, make sure to take advantage of these useful, money-saving links to book your trip:
I personally use, and can recommend, all the companies listed here and elsewhere on my blog. By booking through these sites, the small commission we earn – at no cost to you – helps us maintain this site so we can continue to offer our readers valuable travel tips and advice.