Updated November, 2020
Tracing ancestry through heritage tourism is an activity that is growing in popularity. Visiting the land of your ancestors can be an emotional experience for some. The opportunity to see where your great-great-grandmother met her husband can be a giddy experience.
It's interesting to identify family traits and understand where customs or colloquial expressions come from. It can also be a revealing experience helping to understand yourself.  Here are ten stories of people that visited the places where their ancestors came from and how it affected them.
Tracing Ancestry Through Heritage Tourism
Scotland, ancestors' homeland
To celebrate and mark my half a century in this world, I booked a ticket to my ancestor's homeland–Scotland. I've yearned to learn more about my roots, and managed to do some investigation on Ancestry.ca, gathering lineage information going all the way back to many great-great-grandfathers.
I also ordered a DNA kit to verify my heritage bloodline, and with the results confirming that Scottish blood was indeed running through my veins, the excitement of doing a 2-week road trip around Scotland overtook me. I could barely contain myself…being 50, my long last wish of making it to my forefather's land was finally coming true.
Within the first few hours in Edinburgh, with no set plan to find any specifics about the McNabb clan, I was just happy to be on Scots land. I found one of those family surname booklets sold in the many tourist shops on the Royal Mile, one bearing the MacNabb name. Just a few pages in, I quickly became enthralled with the many details that the tiny document offered, such as my clan's territory's region, in addition to its crest and motto significance.
The most impressive information provided by this unpretentious booklet was of the clan's chief burial ground location. Said to be on a small island surrounded by rapids in Killin called Innis Bhuide, the burial ground lay an hour or so north of the capital. I couldn't believe that in the Perthshire region, at such close proximity, was the actual cemetery where 15 chiefs of the MacNabb Clan were buried. All this was happening on my first day in Scotland!
The course was set to find this cemetery the next day. Driving out of the city, I crossed through the legendary Rob Roy Macgregor's territory, supposedly an enemy of Clan MacNabb, before arriving at my destination.
Picking up the key for the gate at the town's watermill, we were told that up until a few years ago with proof of identification, any MacNabbs could get onto the Innis Bhuide for free. However, times had changed.
Nonetheless, key in hand, unlocking the gate and stepping onto the island, walking amidst the tall pine trees, and witnessing the antique engraved tombstones filled me with an overwhelming feeling–a surreal mixture of joy and melancholy. I had found my origins, my ancestors. I had made it home.
Nathalie McNabb blogs at Marquestra.
Heritage Tourism in Cooch Behar, India
In the spring of 2016, my family and I set out on our annual family trip. However, we were going to a place which my sister and I had never seen before – Cooch Behar, home to my maternal granduncles. Even my mother was visiting her childhood haunt after several decades.
Located in India's state of West Bengal, Cooch Behar is a district surrounded by tea estates and cul de sacs of old houses. Our road trip was a beautiful one that made me wonder why we had never thought of visiting here before. Before we walked into our ancestors' houses, we toured the famous Cooch Behar Palace. A gorgeous mansion built in the 19th century, this Buckingham-Palace-doppelganger flaunts Renaissance architecture.
When we finally left the touristy areas to meet our relatives, we marveled at how much they had aged. One of my grand uncles took us around the properties and showed us the ponds at the back of the houses where men relax with a bag of bait and a fishing rod in hand. Exposed brick walls, narrow lanes, central courtyards, and huge steps – these are all distinctive features of the homes and streets of Cooch Behar. Google Maps is of little use in these winding alleyways. It is best to ask the locals for directions.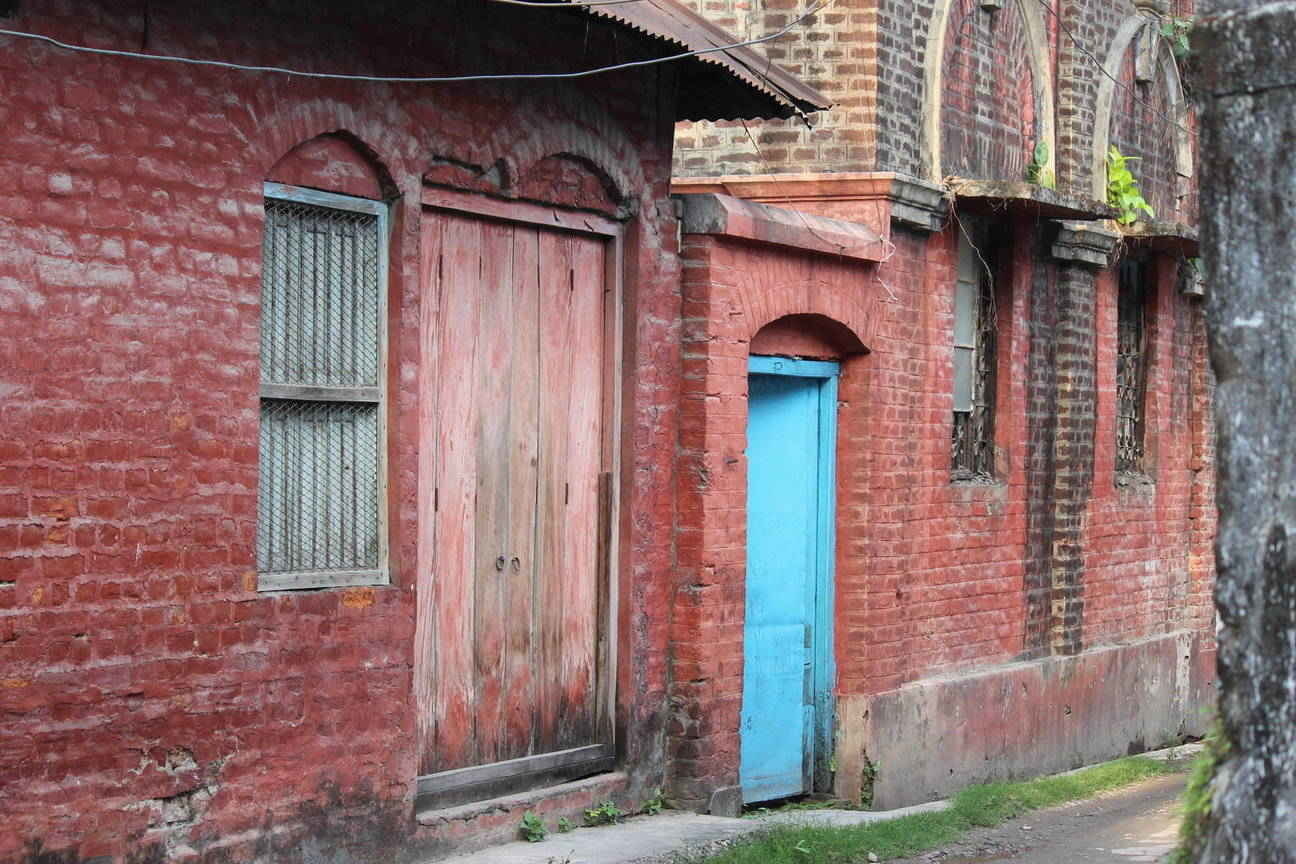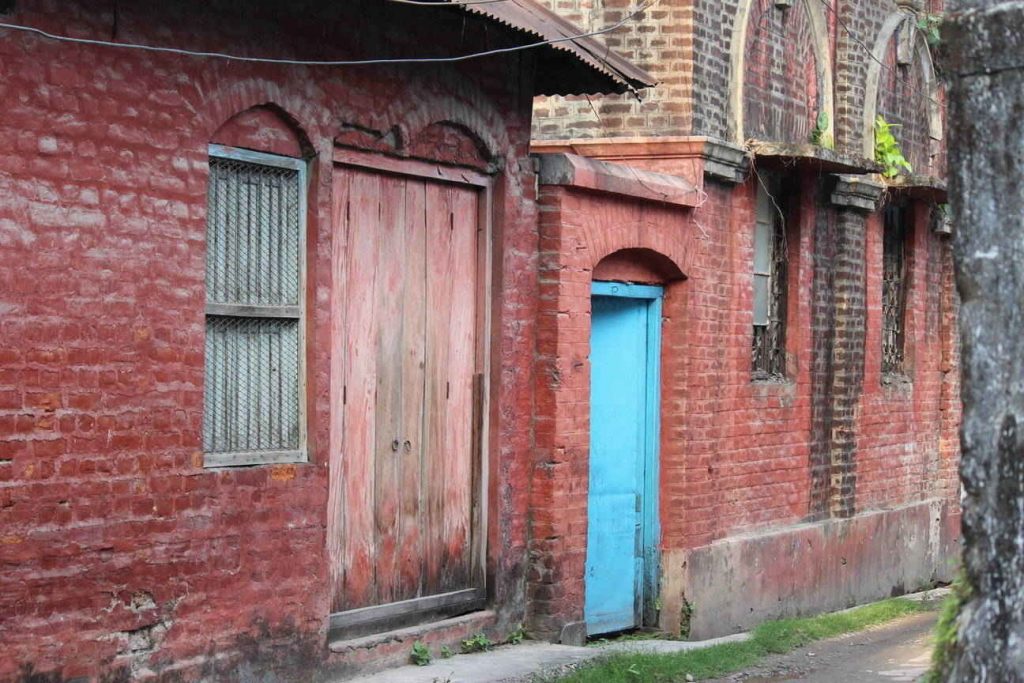 Oindrila De blogs at Oindrila Goes Footloose.
Finding my roots in Cuba
I wanted to visit Cuba, where my family was from, for as long as I can remember. The island was that much more intriguing due to its unusual political situation. By the time I finally made it there, the curiosity was overwhelming.
My family comes from San Cristobal, a small village in Cuba's westernmost province, Pinar del Rio, about 4 hours west of Havana. I had an address and a long-lost relative's name my mother had given me, but it had been many years since anyone had had any contact with anyone there.
I made my way to San Cristobal and found the address. As I was walking down the street approaching the house on the address, I saw a woman sitting on a stoop. She looked very familiar although I knew I had never seen her. She looked at my face intently as I passed by. I took a chance and asked, "Are you Tina?" "Yes," she said. "And you must be Clara's daughter because you're too young to be Clara." And then we hugged. I guess we were both shocked we recognized each other without ever having met, just from recognizing facial characteristics and making assumptions.
I spent the day visiting the town, seeing the church and the plaza where my mother and grandmother played. It was great to finally make the visual connection with all the places my mother had talked about over the years.  The expressions they used were so familiar to me. No one but my family members ever used these sayings. Now I know where these unique Cuban expressions came from.
I feel that the trip helped me understand a lot about my family and what drives them, and by extension, me. Tina eventually left Cuba and came to the U.S. with her family where her son started a successful construction company.
Learn more about Cuba here.
Talek Nantes blogs at Travels with Talek.
Meeting my relatives in Ireland
Even as a very young child, I was fascinated by family heritage. It started with a school project, and then I learned that my grandmother was "the keeper of the family history." Because of this, I was able to learn my lineage for several generations. I was particularly intrigued by my Irish lines, that had emigrated during the famine years.
My grandmother's great-grandparents, Daniel and Bridget, had been born in what was King's County, under British rule, and was now County Offaly. They had spent time in the workhouses before escaping to the United States in hope of a better life.
When we finally visited Ireland, we set aside two days for following our family roots. We explored what remained of the small village where Daniel had been born but found no records of known relatives or burials. We did find an inn in a nearby town with owners of the same surname and spent a night. Although there were no records to substantiate it, we concluded we were most certainly related, and made a toast to long-lost family.
The second day, we visited Portumna workhouse, one of only a few that stand today. At one time there were over 160 workhouses in the tiny county. Under British rule, poverty was rampant. Catholic Irish could not legally hold jobs or own land. Their only means of survival was as tenant farmers on small plots of land that often produced little more than the family could eat, let alone enough surplus to pay for the rent. Gradually, more and more families were unable to support themselves. Then the famine came.
Going to the workhouse was a last resort when starvation was the only other option. Families were separated into dorms of men, women, boys and girls, and strenuous work was required of everyone, including children.
Two meals of gruel were awarded each day, and disease was rampant. Eventually, the British government began supporting servitude programs to aid the Irish in leaving. Over a million Irish died during the famine, and over a million emigrated. I was lucky, as my ancestors were among those who were able to leave.
Visiting the workhouse was a very emotional experience. Understanding the deplorable conditions that my family endured, and somehow survived, moved me deeply. It was their strength and determination that led down to me, living what many people would consider a very blessed life. It reminded me that my life should somehow lead to something better for my descendants, and that home is where we choose to make it.
Roxanna Keyes blogs at Gypsy with a Day Job.
Ancestry keeper in Pofi, Italy
I'm known for on my side of the family to be the "ancestry" keeper. I have always been very intrigued on obtaining information and facts on my ancestors. So, it is to no surprise that on one of our trips to Italy I would be visiting the town of my great-grandfather.
Time and lots of puzzle pieces are what it took to discover actually which town my ancestors were from. When you only have a name, death dates, and approximate area it can be somewhat difficult.
For example, I had to gather different ship manifestos with a passenger name Giuseppe Fabrizi. You know how many Giuseppe Fabrizi's came over to America? Try like 25-30! From there I knew he had a brother Luigi, so my next step was to find where both of them came over on different ships but from the same town. Putting this jigsaw puzzle together was frustrating at times but well worth all the effort.
My husband and I arranged for a private driver to take us to the town of Pofi, located an hour outside of Rome on top of a mountain. I was able to obtain some more information on my great grandfather including his birth certificate (full story on my website).
But the most important was the feeling I got possibly standing in the same spot my great grandparents did or leaning on and touching the wall that looks out at the countryside. Pofi was everything I expected it to be; very beautiful, old world and special. I loved every moment we were able to spend there and will return.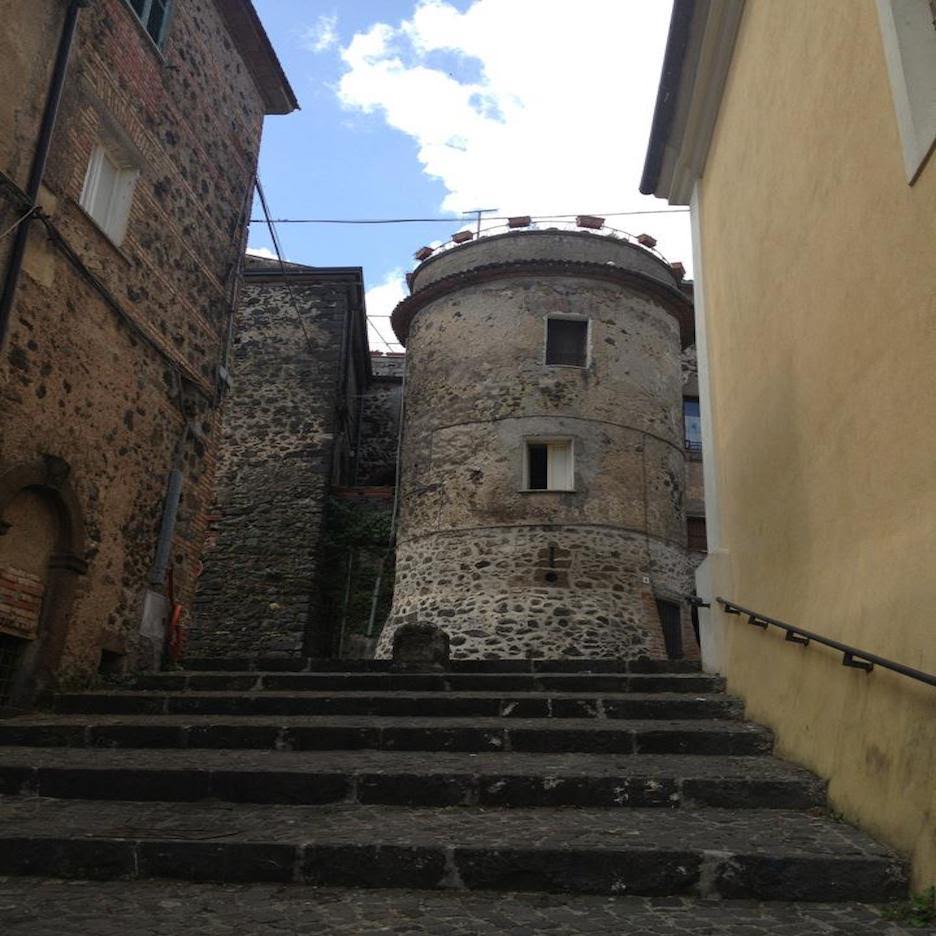 Sherrie Fabrizi Allbritten blogs at Travel by Sherrie Affair.
Finding family in Skåne, Sweden
Before my first trip to Sweden, I only knew that the Henning family was from Skåne, the southernmost region of Sweden. My uncles threw around some Swedish phrases when I was a kid, and that's about all I knew. Frankly, I had few expectations of any meaningful exploration of my Swedish ancestry.
Maybe that's why, even though I met no relatives, I felt my search was a success. I found the birthplace of my grandfather, visited the church where he was baptized, discovered a family headstone, and met a couple of people who did know my great aunt. The youngest of my grandfather's siblings, Edla, died in 1993 at age 101.
Despite my ill-prepared approach, a few key pieces fell in place. First, one of my cousin's husbands here in Minnesota was able to provide baptism records for my grandfather and his siblings, confirming that his father's name was Henning Persson. The christening took place in "Bronnestadt, Malmohus, Sweden."
Next, when we arrived in Skåne's largest city, Malmö, my husband insisted we make some inquiries even when my gumption flagged.
The tourist office directed us to the archives office in Malmö which, like others around the country, is a real treasure. We were provided the location of the old farmstead at a crossroads called Horröd, outside Brönnestad. The records noted Edla was a successful farmer/landowner and lived there until her death.
So we set out for Brönnestadt, booked a B&B, and started poking around Horröd. In small towns, someone will quickly notice strangers like us peering at mailboxes and headstones. Between Unø, the old farmer, and Monika, his neighbor who helped translate, our mission was understood. We followed Unø in his tractor to the old Henningsson house and walked around the deserted buildings as Unø spoke in Swedish and I pretended to understand. We were led to neighbors Agneta and Don who knew of Edla, too. They wrote out names and numbers of others who might help us.
With list in hand, we returned to Brönnestad. There, after nosing around the churchyard, a young couple who lived in the old vicar's house (the vicar long gone) stepped in and gave us tons of information, a tour of the church and bell tower, and a plot map of the cemetery.
Because older, wobbly headstones had been removed from the cemetery, Christer and Christina checked the cemetery records and pointed out the actual gravesites to us. But as we left, we accidentally spotted the family headstone leaning against the side of the adjacent schoolhouse, luckily on the top of the stack!
Even though Edla didn't really know my grandfather Nels (she was under 5 when he emigrated), we learned a little about her by asking around: the townspeople agreed that she was tight with her money! She apparently left a good sum for medical research. Among friendly jokes and laughter, the character of my ancestors rings true, too.
Kristin Henning and her husband Tom Bartel produce the blog, TravelPast50.com. Read more about their heritage travel to Sweden here.
Curious about beautiful Slovenia
Slovenia has been always in my memory. Since I was born, I have always listened to the Slovenian language that my mother and grandparents were speaking. Especially my grandfather loved telling me stories about when he was young and the things he liked to do while he lived in Slovenia.
My grandparents escaped from the tyranny of communism and arrived in Argentina in the year 1948. This was a new language and new culture for them. I can imagine how hard was for them, but they didn't have any other option.
So I grew up having a lot of curiosity about this little country that really not many people know where it is. I was lucky to visit Slovenia for the first time in the year 1995. I went with my parents, and we visited my mother's aunts, uncles, and cousins. Most of them live in a tiny village called Stara Vrhnika.
It's all surrounded by forests, and on a clear day, you can see even the Slovenian Alps, called the Julian Alps. It's a beautiful land with a lot of places to visit. In fact, around 50% of Slovenia is covered by forests, which makes it a really eco-friendly country. People care a lot about nature there.
For me, everything was new and really awesome. The style of living was so different from where I come from. I grew up in a city, and there was countryside. Some of the relatives had cows and grew vegetables on their farm.
We had fresh cow milk every morning with homemade bread. I was very happy to be there, and luckily I have returned to Slovenia many times since that moment. I try to go every year if I can, and this makes me feel even more connected with that land. I also got used to their way of thinking and many of their customs.
As a country that was ruled by the Austrians for so many years, they have a lot of things in common with them. They like to work hard and have things in order.
This was my short story about my experience of visiting my ancestor's land. Maybe this can encourage you and give you a chance to visit this wonderful country.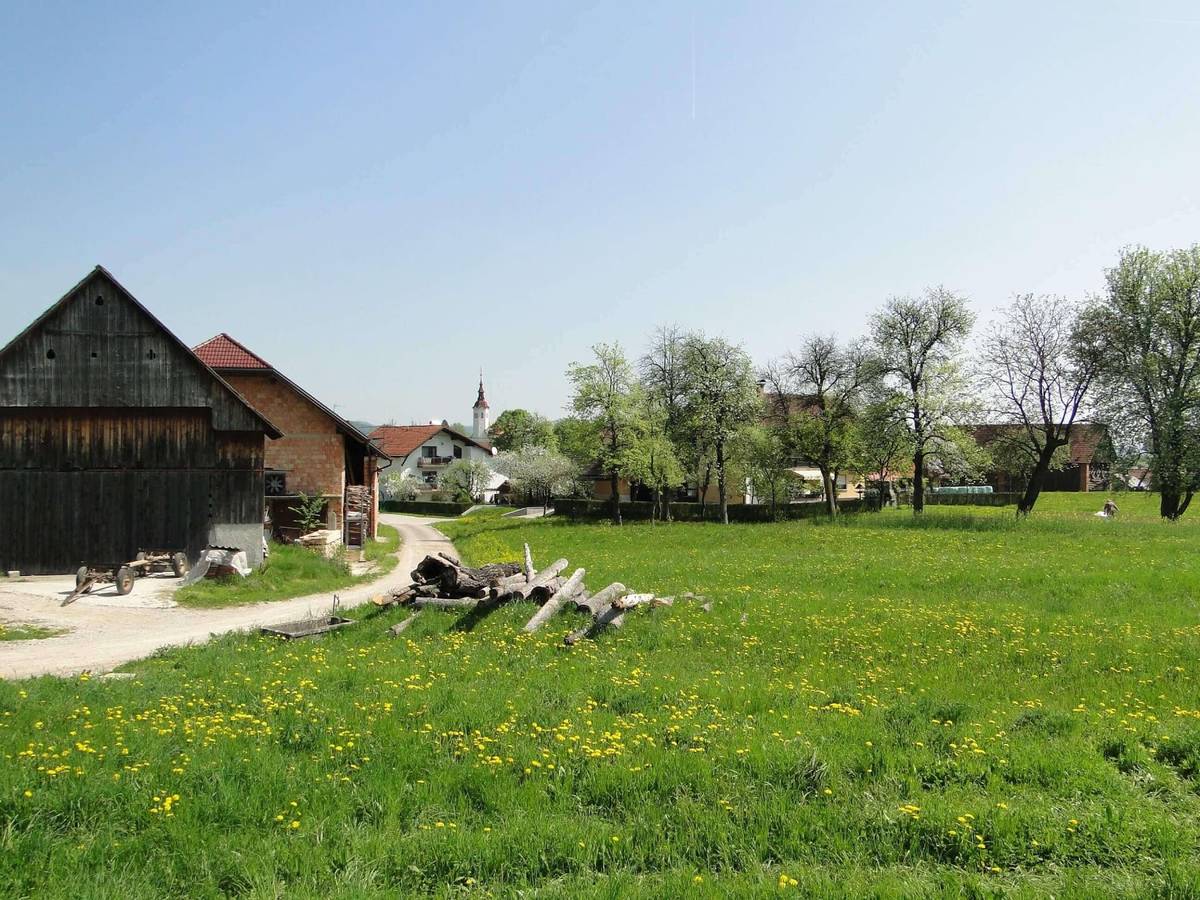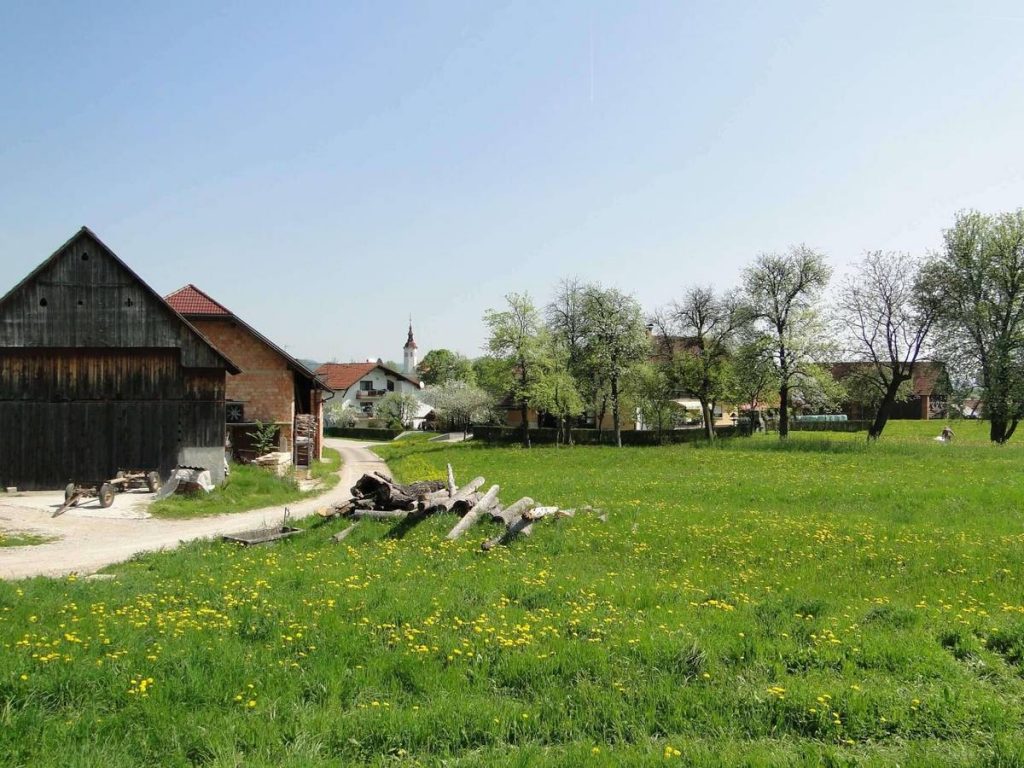 Leo blogs at Safari Nomad.
Sweden and Norway, home of my ancestors
Last summer my parents, Carl and Carole, set off on the journey of a lifetime. After eight months of research, they were determined to find their respective ancestral homes in Sweden and Norway. This had been a long-time dream of my parents who were raised with the rich Scandinavian traditions of their parents and grandparents.
Fortunately, my parents weren't starting from scratch. Through relatives and inherited documents, there were some indications of where their families originated. The next step on the journey was the popular website, Ancestry.com, which filled in more details.
But my mom was not satisfied and decided it was time to hire a genealogist. With the help of a professional, they finally had what they needed to travel halfway around the world in search of distant cousins and the graveyards of great-great grandparents.
The first stop was to my dad's ancestral home of Mulseryds, Sweden where his great-great-grandfather lived and served as the bell-ringer of the local church. They found the gravestone of my father's paternal grandparents, Carl and Johanna Johansson. While visiting the town they met a woman who managed the local heritage foundation and gifted my parents with a book about the history of the area.
The next stop was to visit second cousins of my mom in the Drange fjord area of Norway. The closest town is called Farsund. Here they found the gravestones of great-uncle Tennes Drange and his daughter Borghild Lilland.
With the help of a church custodian, they confirmed that my mother's grandparents are buried in this same graveyard, but without a gravestone. (Maybe during a future trip they can arrange to have a gravestone placed.) Jan Olav, a relative of my mom's, has earned the moniker of family historian and proved quite helpful in filling in the gaps of information.
Throughout this journey, there were dozens of kind and helpful people eager to be a part of my parent's quest. My mom is still awed by how each time they hit an obstacle the right person would appear and offer assistance. My dad is grateful for most people's ability to speak or read English, thus preventing possible language barriers.
While my parents enjoyed this journey immensely, they did not come home completely satisfied. Instead, they hope to return someday. There is more research to be done and new friendships to be nurtured.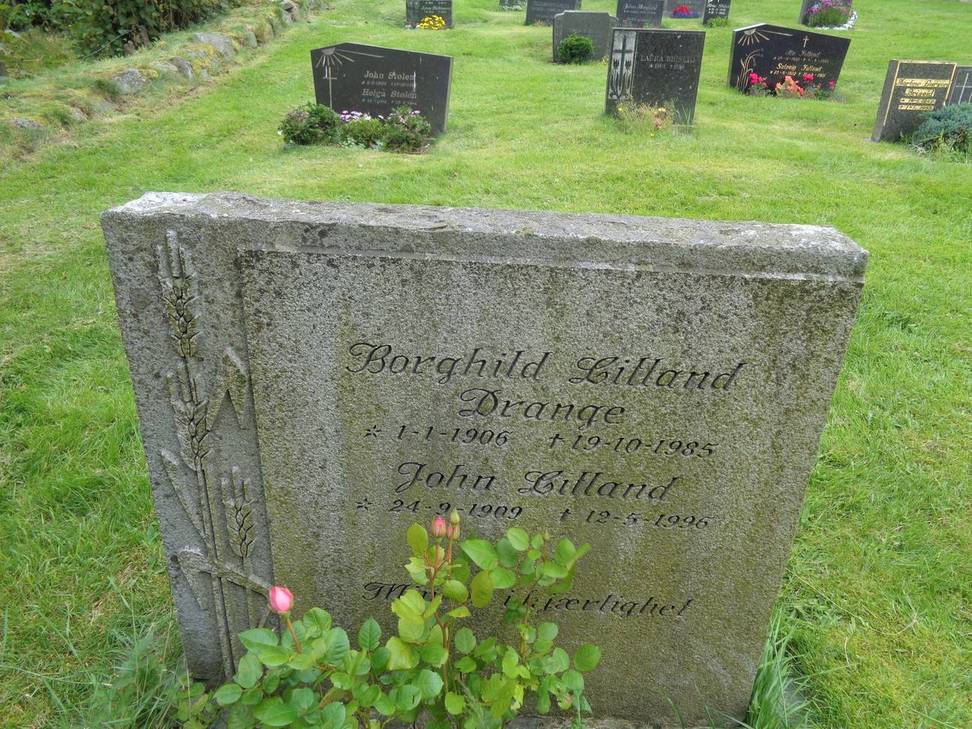 Wendy Lee blogs at Empty Nesters Hit the Road.
Heading home to Scotland
I don't know if you've seen the new Pixar movie Coco, but it's all about how we keep our ancestors' spirits alive by remembering them and honoring their stories. For thousands of years, mankind has passed down these stories orally. But it's a tradition that has become increasingly rare in the digital age.
Our 2017 trip to Scotland was inspired by stories my grandfather told me before he passed away in 1996, and one sentence in particular: "We are from the Love sept, of the Mackinnon clan, of the MacAlpin tribe."
I wanted to learn more about these Scottish highlanders our family descended from through heritage tourism, so I started by joining the Clan Mackinnon Society and buying two history books written by the clan's historian.
I learned that the Mackinnons were one of seven Scottish clans (collectively known as Siol Alpin in Gaelic) whose history can be traced back to the Pictish King Alpin, who ruled over what was then called Dal Riada from 833-841 AD. Local folklore holds that his son Kenneth MacAlpin was the first King of Scots and united the kingdom (which was by then known as Alba), but many historians insist this happened much later.
Our travels exploring my family's roots took us west across the Scottish Highlands, through the breathtaking scenery of Glen Coe National Nature Reserve and Loch Lomond & the Trossachs National Park. We spent a few nights in the coastal town of Oban, where one of our earliest Love ancestors was born to a Mackinnon mother sometime in the 1500 or 1600s.
We explored Mull, where the Mackinnons long-held ancestral lands. We took a boat over to Iona, site of the famous Abbey where The Book of Kells was created, for which Mackinnons served as Abbots for at least 5-6 generations. It was there, on the Hill of the Abbot, where founder St. Columba's writing hut once stood, that I spread some of my beloved grandparents' ashes while overcome with emotion.
Most of our time was spent on the Isle of Skye, where many Mackinnons still reside today. We took a wildlife watching boat tour run by a family of Mackinnons, did ancestral research at the genealogy library at Armadale Castle (formerly the home of Clan Donald, the Mackinnons' closest allies), and stayed in the port town of Sconser, where Highland Clans once planned their rebellion against their British oppressors.
The most impactful experience for me was visiting the ruins of Dunakin (a.k.a. Castle Maol). It was built for King Alpin's grandson, Findanus, sometime around 900 AD and remained in Mackinnon hands until the early 1600s, when the British crown began stripping lands from many of the Highland clans.
I climbed the steep hill to reach the ruins under foreboding grey skies, only to see the sun split them as the wind whipped wildly around me. I sang a few verses of "Amazing Grace" as I spread the rest of my Granny and Granddad's ashes there, surrounded by the beautiful blue waters of the strait of Kyle Akin and the jagged summits of Skye's Cuillin Hills. It was my way of honoring my ancestors and reconnecting with the grandparents who influenced almost everything I do.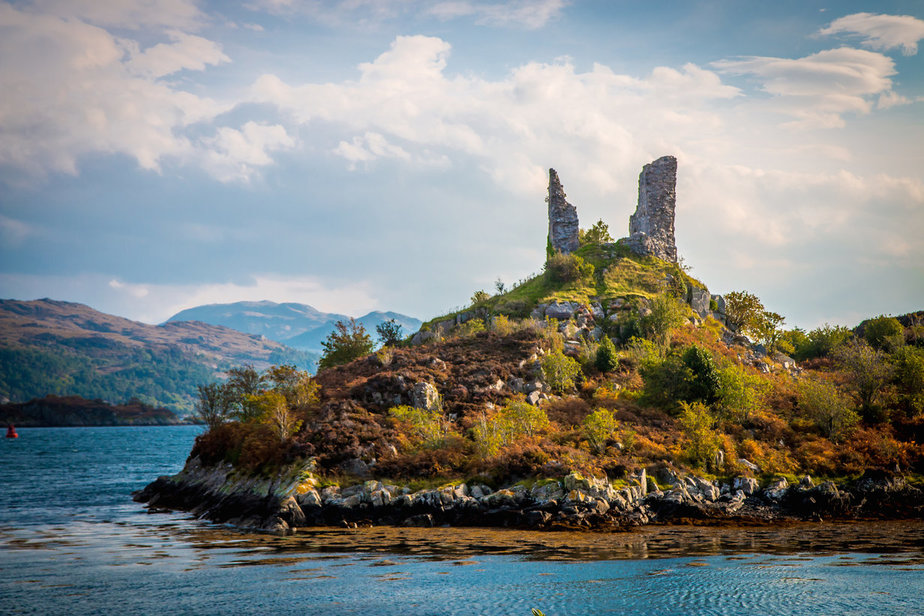 Bret Love & Mary Gabbett blog at Green Global Travel.
Heritage Tourism in India
It is often required to travel to the home of ancestors or to partake in heritage tourism once in a year for retrospection and good memories. Last year I planned it in the month of October when the climate remains calm and cool, and it's the holiday time in India on occasion of different festivals happening across the country.
It's a great feeling to be there, spend some time with the people, and visit the area at some point during the year for retrospection. We also get a chance to witness the newer developments happening in the region and the government's undertakings. Maintaining a dwelling place in the region is important and keeping someone to maintain it should be undertaken properly so that chances of visiting the region turns out to be a success.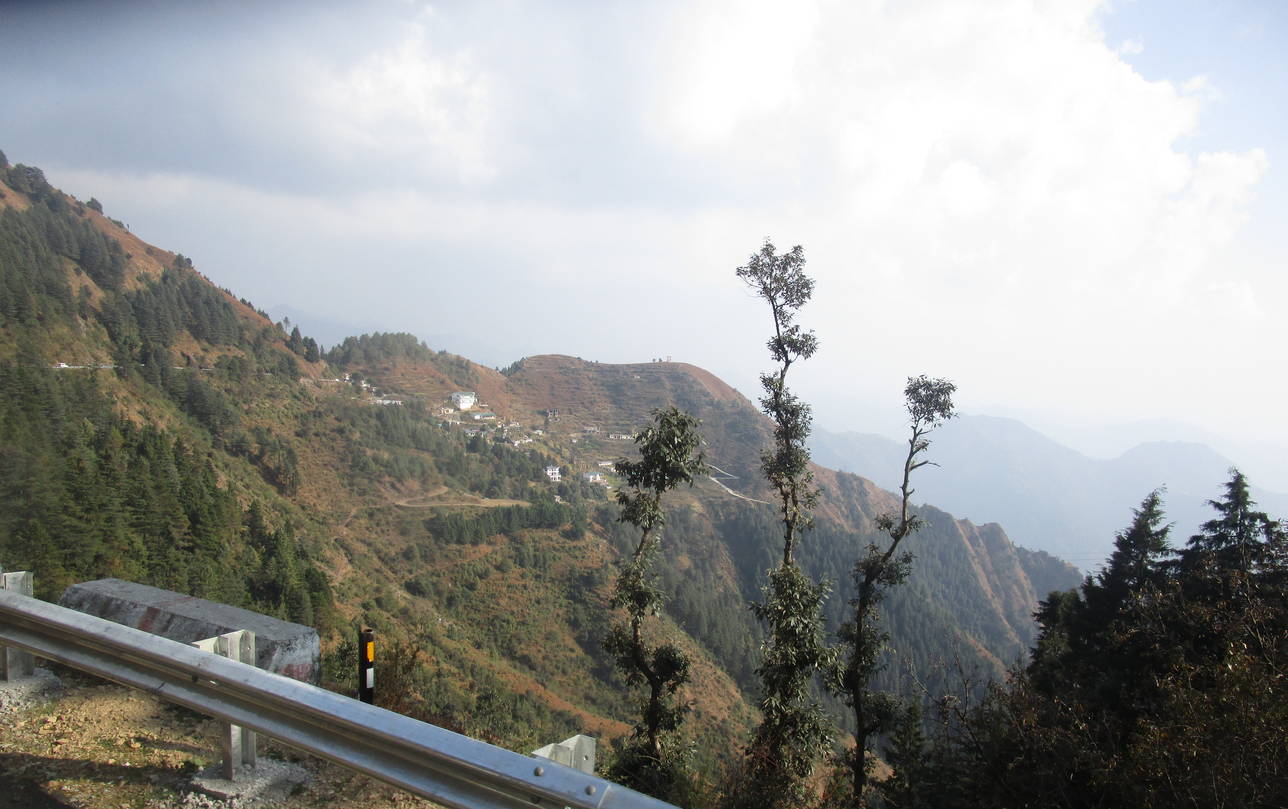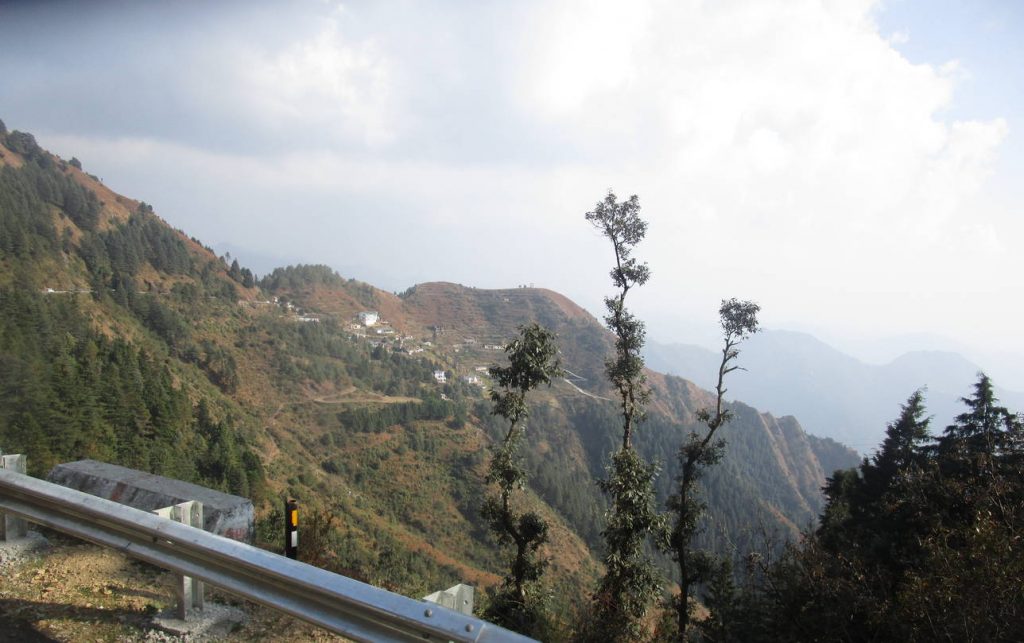 Somnath Roy blogs at Travel Crusade.
Jersey – Channel Islands, United Kingdom
During the summer of 2017, I decided to go back to a little known, obscure country called Jersey to partake in heritage tourism of my own.
This island, just 9 miles across, is a British 'Crown Dependency' located in the English Channel and makes up just one part of what is collectively known as the Channel Islands. It's a small nation, but with a big history. A history which has had a profound effect on my family an indeed many other British families.
My great-grandparents first settled in Jersey in the 1930s, after spending generations in what was then British Malaysia. Both my parents are from Jersey. My grandmother and multiple cousins still reside there. It's a country that I've grown up with and visited many times as a child, but I'd never really appreciated its significance to my own personal history until recently.
The Germans Are Coming
The biggest impact on Jersey's long history can be attributed to just 5 short years–the German occupation of the Channel Islands. It lasted for most of the Second World War, from 30 June 1940 until their liberation on 9 May 1945 and was the only part of the British Isles to be occupied by the Wehrmacht (German Armed Forces) during the war.
It was for this reason that I decided to go back, so that I could understand how this event had impacted the Islands residents, including my own family.
I spent a lot of time exploring the multitude of abandoned fortifications left behind by the Nazi's, many of which were still in excellent condition, to get a sense for what it must have been like living under German rule for such a long time. The island is littered with them. As it turned out, Hitler was convinced Britain would attempt to retake the islands and incurred vast expense in their fortification and defense. Controversially, Britain never tried. It was a huge waste for the Germans.
As I investigated further, I learned that my great-grandparents and my grandmother (then just 13 years old) had managed to flee the island moments before the invasion. I even visited their old family home which was incidentally used as the headquarters for the islands Luftwaffe pilots. It was strange to think Nazis had been in such close proximity to my family's history. I could still see Nazi signatures carved into the furniture.
Others, I learned, did not escape and were not so lucky. The winter of 1944-45 was very cold and hungry. Many of the population were only just saved from starvation by the arrival of Red Cross parcels. Countless thousands of people were exported to German camps on the mainland, and Russian POWs were used as slaves throughout the islands.
I felt shocked at what it must have been like. But also a sense of relief that my family had managed to escape at the last moment.
Would I Even Be Alive?
It's really only just dawned on me, that if they hadn't managed to reach the safety of England before the Germans arrived, there was a good chance that I may not even be here, writing this post. It's a strange thought. But I certainly count myself lucky, and I feel humbled.
Jersey is an incredibly rich, proud and historically fascinating island nation. Though I wasn't born there, I feel a strong connection with its rugged coastline and vibrant culture. I find myself wanting to visit again to pay homage to the island and my families tumultuous history within it.
For who knows, if it had played out differently, I may not be alive today.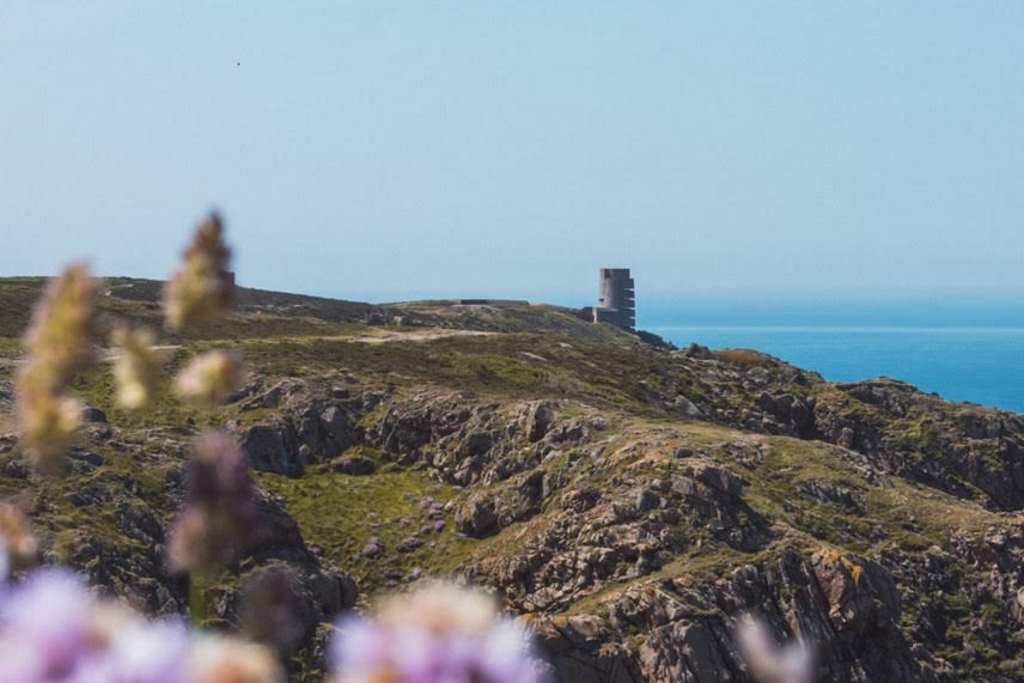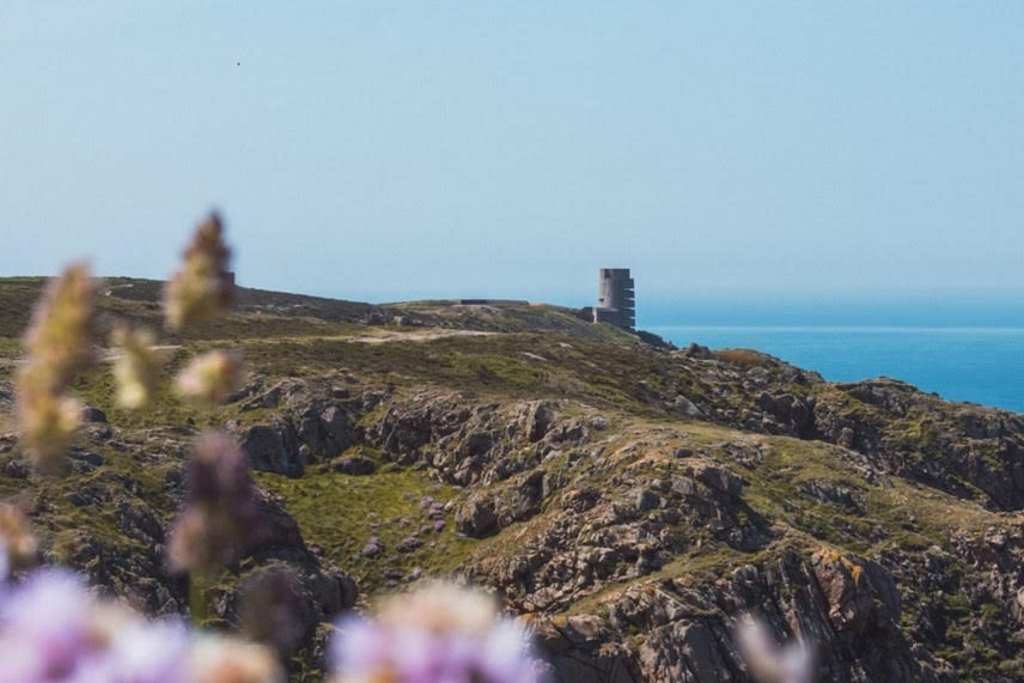 Hamish Broughton blogs at My Travel Fix.
Some of the links on this page are affiliate marketing links. If you purchase products through these links I make a small commission at no cost to you.
Start exploring your own ancestry through heritage tourism with a genetic test kit and these how-to guides.
How about you?  Have you tried tracing ancestry through heritage tourism? What was your experience?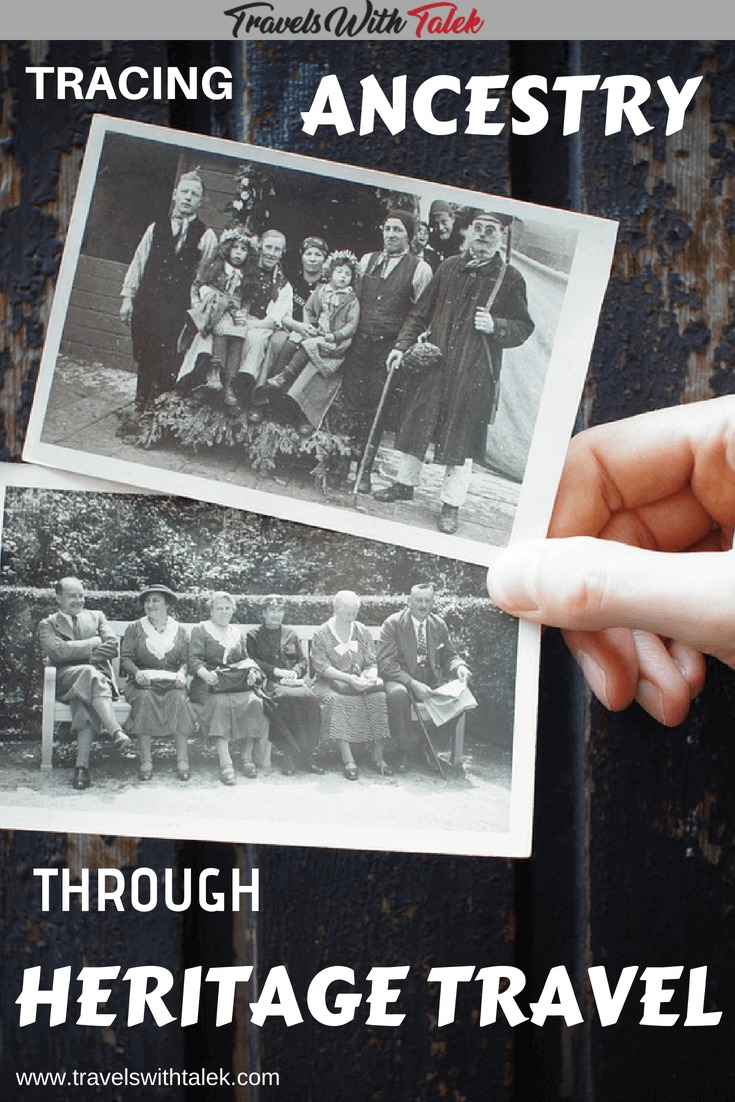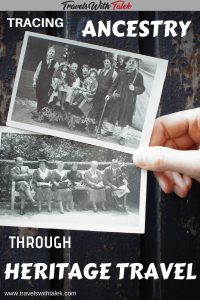 BTW, if you are getting ready for your trip, make sure to take advantage of these useful, money-saving links to book your trip:
I personally use, and can recommend, all the companies listed here and elsewhere on my blog. By booking through these sites, the small commission we earn – at no cost to you – helps us maintain this site so we can continue to offer our readers valuable travel tips and advice.