What are the top three places to visit in Myanmar with limited time when there is so much to see?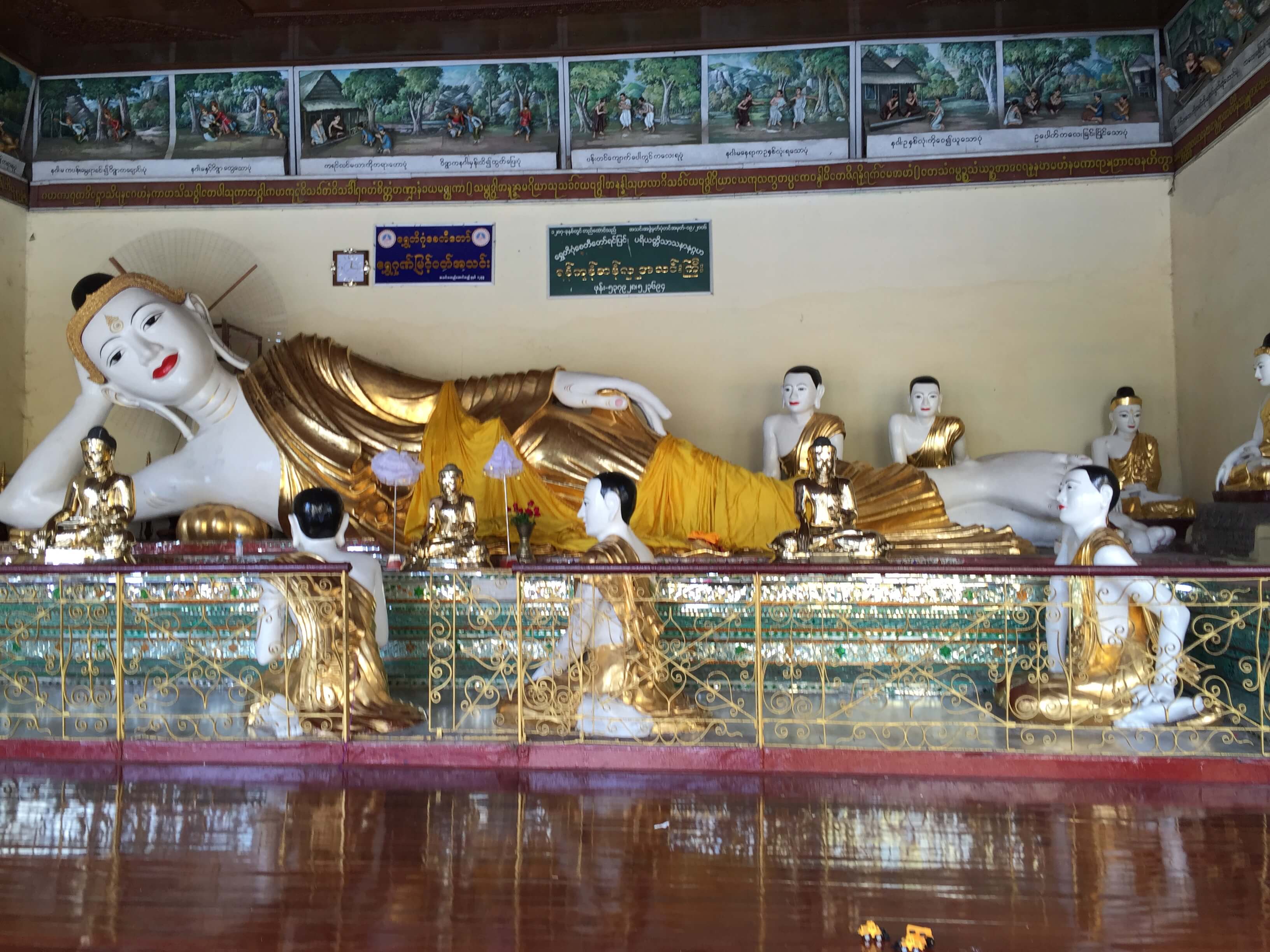 Deciding the Best Places to Visit in Myanmar
Whether you're traveling alone in Myanmar or with a companion, there are so many things to do and see, it's hard to decide. That's why its a good idea to plan with a Myanmar travel guide to help you prepare a comprehensive itinerary.  There are countries where you really have to seriously consider what you want out of a destination. If you are into no surprises and guaranteed comfort you may want to opt for a nice vacation in a fully developed country; reliable WiFi, available CNN, recognizable food.  However, if you are willing to be flexible and venture out of your comfort zone, you have a good chance of being amazed, like I was, in Myanmar.
Myanmar, also known as Burma, is one of those countries that is not for beginners. The country has only recently begun to open up to the world after decades of military rule. Tourism infrastructure is only now beginning to keep up with demand. With the installation of the new government in 2015, led by Aung San Suu Kyi, Myanmar and its friendly people are open to change. But there are still challenges.  This may be the poorest country in Southeast Asia but, in my opinion, the richest in genuinely welcoming people.
From the very moment you step foot on the ground in Myanmar, you are in for a truly unique experience.
Click To Tweet
Min-ga-la-ba, Yangon
Min-ga-la-ba, said in a sing-song tone, means "it is a blessing". It is the typical welcome or hello in Myanmar.  Everyone says it; taxi drivers, children, vendors, strangers in the street…and you say it back to them.
Hitting the Big Three Places to Visit in Myanmar…and Then Some
The best option if you have limited time is to hit at least the top three places to visit in Myanmar; that's Yangon, formerly Rangoon, Lake Inle and Bagan, land of over 6000 pyramids. If you also want some downtime at a beach, choose Ngopali (pronounced "Napoli") Beach on the north-west coast.
The first thing you notice when you arrive in Yangon is the humidity and lush vegetation. As soon as you can set out with a pair of sturdy walking shoes to find the fabled 2500-year-old Shwedagon Pagoda which enshrines stands of the Buddha's hair.  Tip: This amazing site is enormous…prepare to spend several hours exploring the vast complex.
A special treat in Yangon is the food. Head to an area known as 19th street in the Chinatown section.  It's the "restaurant row" of Yangon where food stalls and smaller restaurants are found.  I took a food tour which I found on a local website and was treated to a sampling feast at five different locations around 19th Street. All the samplings were delicious from the coconut fish to lamb curry to the local specialty, mohinga, a fish based soup. Burmese food is a category in and of itself but is heavily influenced by flavors from China, India and other south-east Asian countries.
Here is a sign you are likely to find in many restaurant restrooms in Myanmar.
I was pleasantly surprised that traveling around Myanmar was not an issue at all.  Taxis are cheap and plentiful. Traveling locally by air is fast and efficient.
Lake Inle
Lake Inle has developed quite the reputation for being unique. Inle is a town built in and around a large lake.  Most of the local transportation is by boat.  The people live on the lake in houses on stilts. Vegetation is grown on the water itself anchored to the ground with poles so they don't float away. On market days the lake is covered with floating markets selling everything from fabric to food to pets.  Ethnic minority people come from the surrounding areas to sell their produce and handicrafts.
The lake has a beautiful, serene feel to it after the merchants leave at dusk.  Peaceful days in Lake Inle are a welcome respite from the hustle of Yangon and before heading out to other towns like Bagan.  The fisherman photo below is courtesy of blogger and photographer,  Nathaniel Hake.
Being cut off from the rest of the world for so many decades, Myanmar has achieved a unique preservation of culture bounded by a rich, unspoiled landscape.
Click To Tweet
Sometimes when you travel it's difficult to decide what to see given the limited time you usually have. You can never be entirely sure if what you are going to see is a tacky tourist trap or a meaningful representation of the culture you are visiting.  The Pindaya caves near Inle Lake was a tough decision. All I had to recommend it was a brief blurb on a tourist brochure. I took a chance anyway.  What an amazing place! Pindaya is a network of caves about 150 meters long. Over the centuries devotees have donated and installed over 9,000 Buddhas in the cave. These are crafted from gold, jade, volcanic rock and precious wood.  One of the most incredible sights I have ever seen.
Ballooning over Bagan
Bagan is on the site of the ancient Kingdom of Pagan built on a large, flat plain in the Mandalay region of Myanmar.  Over 10,000 religious structures; stupas, monasteries, and temples were built in Bagan during its heyday from the ninth to the thirteenth centuries. The large pyramid-like structures dot the plain as far as the eye can.  Many travelers have compared Bagan to Angor Wat in Cambodia although the architecture is very different.
Without a doubt, the best way to see Bagan and appreciate the size and scope of this archaeological site is by air!  There are two services that offer balloon rides, Oriental Ballooning  and  Balloons Over Bagan.
If you are looking for accommodations for your trip to Myanmar, you are in luck. See options for all budgets here.
Check out this excellent guidebook on this beautiful country.   Interested in experimenting with the cuisine of the country you are visiting? See Addictive Recipes from the Crossroads of Asia and Yangoon Food and Burmese Cooking Class.
What country do you really want to visit but hesitate to go to?  What are the concerns that hold you back?
***
Read a great blog post about one of Myanmar's ethnic minorities. The Authentic Long Neck Women Villages  from Against the Compass.
Some of the links on this page are affiliate marketing links. If you purchase products through these links I make a small commission at no cost to you.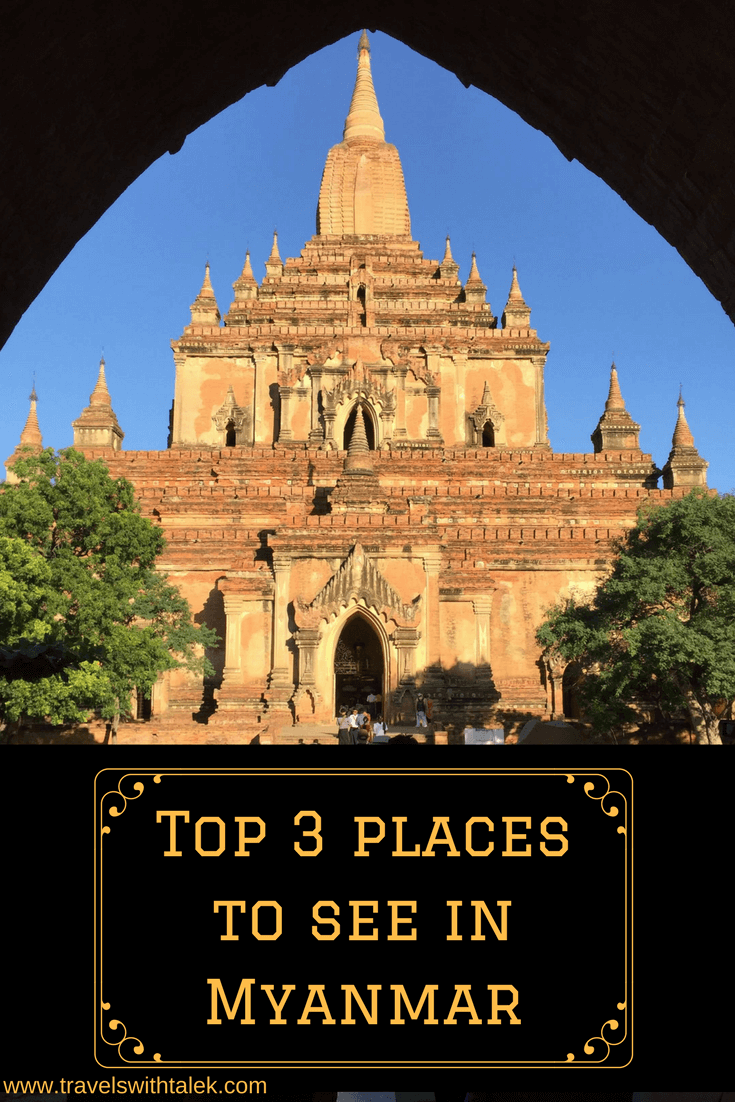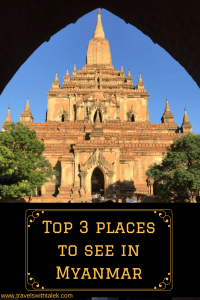 BTW, if you are getting ready for your trip, make sure to take advantage of these useful, money-saving links to book your trip:
I personally use, and can recommend, all the companies listed here and elsewhere on my blog. By booking through these sites, the small commission we earn – at no cost to you – helps us maintain this site so we can continue to offer our readers valuable travel tips and advice.