One way to combine a love of animals, travel and a passion for giving back is to volunteer with animals abroad. That's what Trisha Dalgar Fravel did. This is her beautiful story.
*****
To volunteer with animals abroad means traveling with a purpose.  It is a rewarding experience that enables me to give back to communities around the world.
I used to travel to party destinations in my younger days, got cheap hotels or youth hostels, backpacked from country to country and did the touristy destinations.  Then my life changed…
Hurricane Katrina
This horrible disaster inspired me to change the way I travel. My very first animal volunteer trip came when hurricane Katrina hit New Orleans, Louisiana, USA in 2005. I was 42 at the time. I always wanted to volunteer with animals but procrastinated.  This was my chance to really do it. I contacted both rescue organizations that advertised for volunteers. 
I ended up doing 2 tours with Best Friends. It was the most horrible, gut wrenching, emotionally draining yet wonderful experience I have ever had.  Since then I have deployed dozens of times all over the USA when disaster strikes.  This now was my greatest passion and my new direction in life.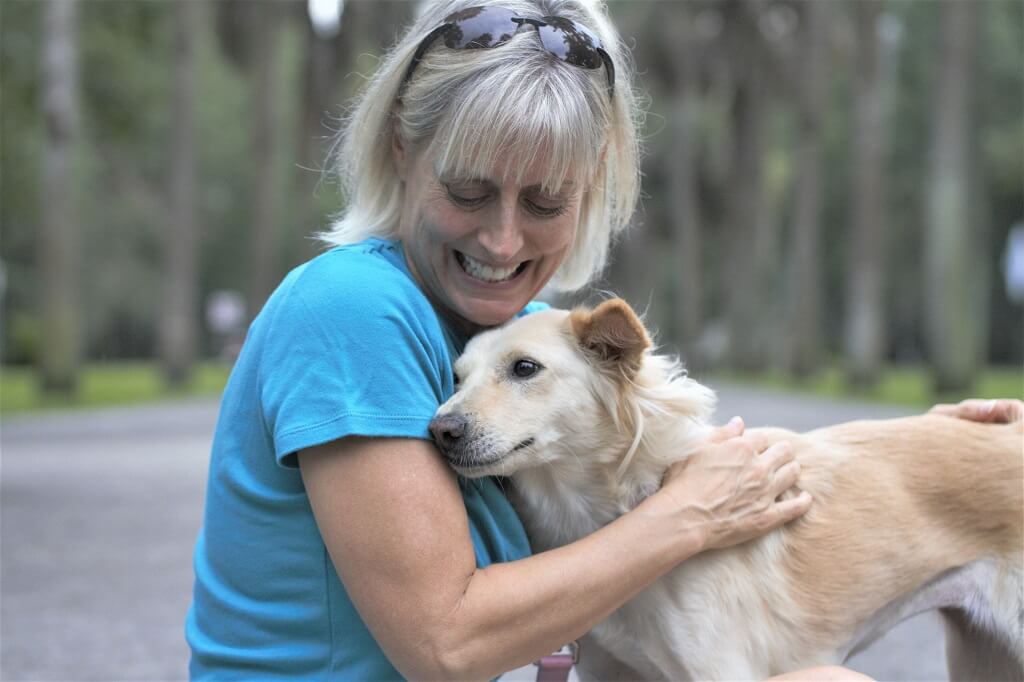 International Deployments – Volunteering with animals abroad
When Bangkok flooded in 2011, I was able to hook up with an international rescue organization and went to Thailand for 2 weeks volunteering with animals. 
The like-minded people you meet are from all over the world. The things you see are amazing and give me the feeling of immense pride and accomplishment.
I have since traveled to Thailand for the 2nd time as well as South Africa, Cambodia and Vietnam. I get to work with domestic street animals, elephants and vervet monkeys. You can choose where and what you want to work with each trip.
When things open up again, I will be volunteering with animals abroad in Bali.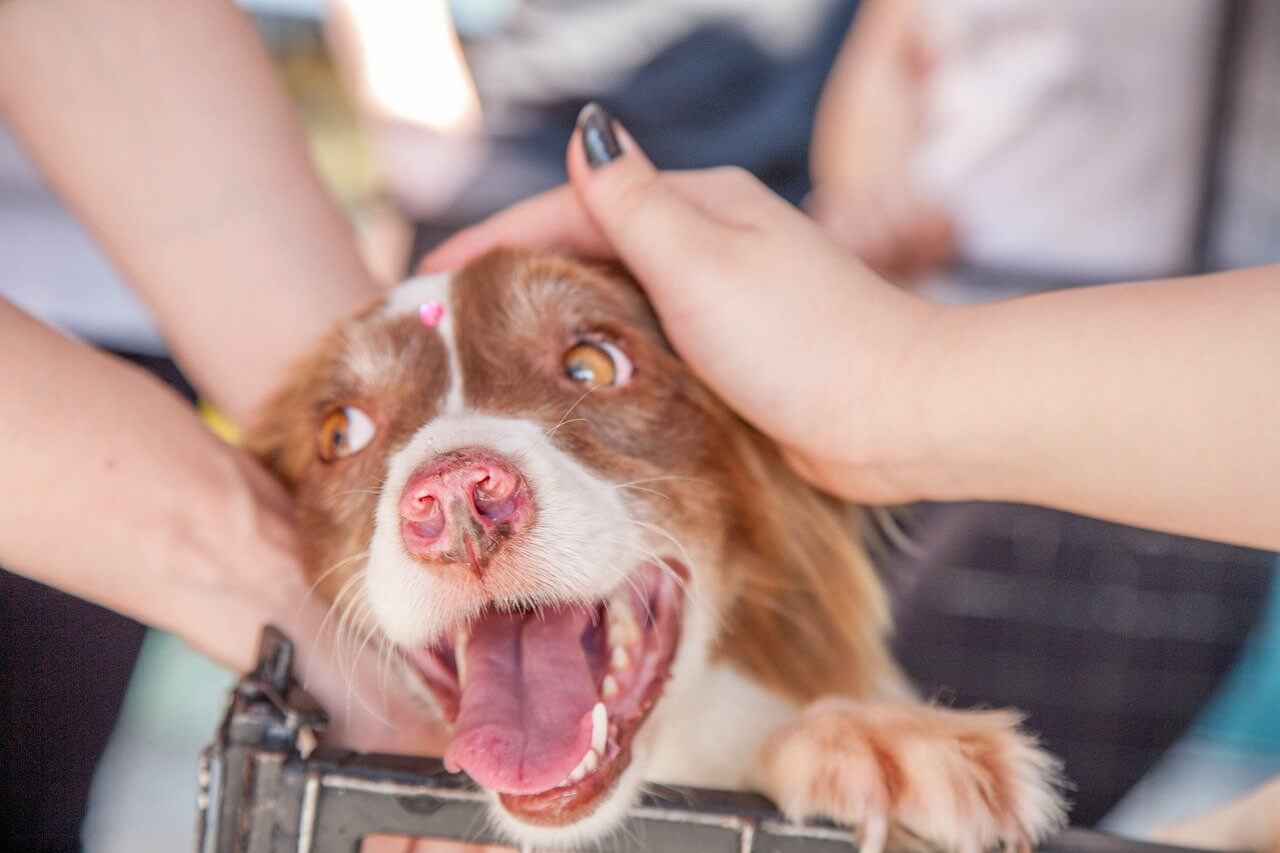 How to start, and finding the right places to go
Start local, whether its animals or people.  Volunteer with animals abroad focusing on where your passion is.  Sign up to volunteer with many rescues and do some local deployments.  Hands on is the best way to learn.
Rescues require FEMA classes, they are done online at this link:  www.training.fema.gov.  The rescues you sign up with will have the information you need. Other requirements are updated tetanus shots. 
Do your research on places you might like to go. As you start your travels you will meet people that will give you information.  Just remember to make sure that where you're going does not participate in any animal riding, grooming for human entertainment or has been cited for abuse and neglect.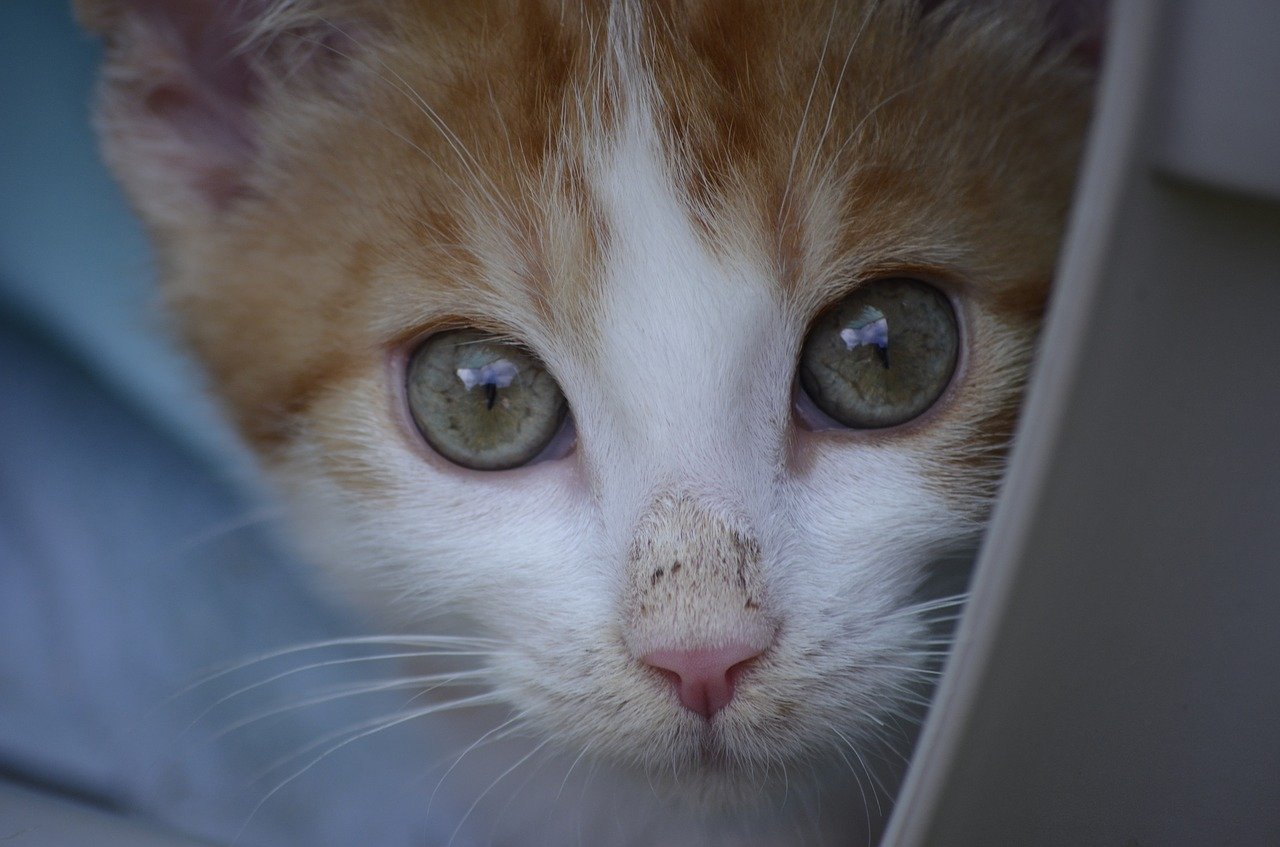 Living abroad for longer periods of time and expenses
The rescue you choose will have information on nearby places to stay and transportation. It's up to you to decide your budget and what you are comfortable with.
I love to travel alone. It forces me to talk to locals and I go where I and when I want without the hassle of herding people.
Hostels are one way to go and the best places to meet people. Hostels have come a long way over the years.  They used to be big, noisy dorms and just for the younger crowd. Now you can rent a single room with or without bathroom in some very nice, upscale hostels and many are for all ages. Check them out online before you go.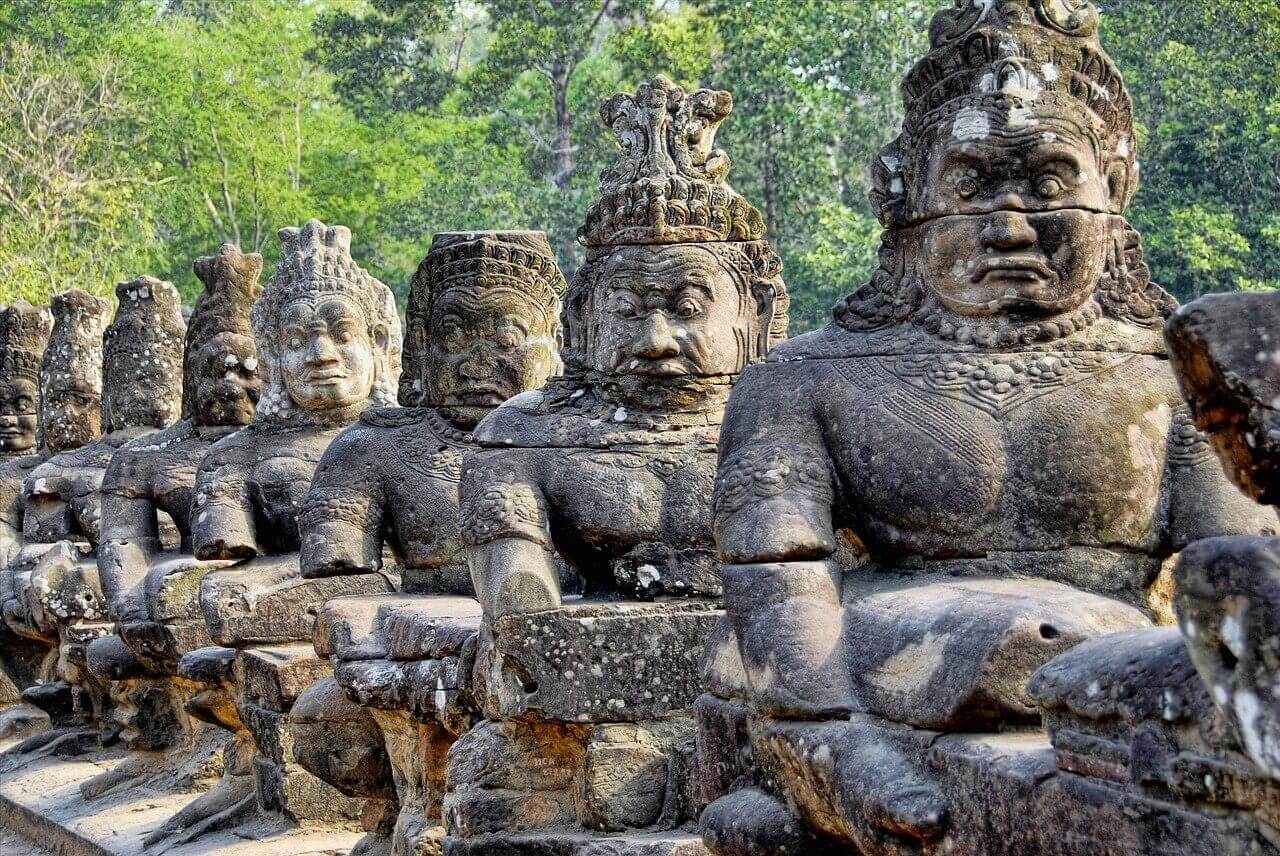 I rent an apartment and usually a moped.  My expenses in Vietnam were US$340.00 for an apartment a few blocks from the beach, and US$45.00 for a moped for the month.  In Cambodia I did not get the moped, way too dangerous.  But you can get a tuk-tuk ride very cheap.  
I always book some time for me to explore on my own.  In Phnom Phen it was very dirty loud and crowded. I booked a cheap flight to Siem Reap for the weekend and saw Angkor Wat and a trip to Koh Rong for a little island beach time.  Flights were under US$100.00 round trip.
Some amazing experiences I have had volunteering with animals overseas
Thailand Bangkok flooding 2013
Volunteering at the temporary shelter for rescued animals I was asked to see if I could get a dog in isolation to eat. She had TVT (transmissible venereal tumors- very contagious.) She had been going through chemo.  The shelter manager, Matt, asked me to get food and take her for a walk away from the noise.  
I see this pitiful white dog in a big wire cage looking depressed.  I open the cage and squat inside and pet her and put the leash around her neck.  When she went outside the cage with me, she wouldn't walk so I lifted her up and proceeded to exit the hospital.  Matt saw me carrying her and looked me up and down with a queer look on his face?  I said "what's wrong with you?"  He went on to explain that this dog has bit everyone that has come close to her and put one volunteer in the hospital for stiches so she had to take rabies shots! Well thank you very much for letting me know that insignificant piece of information, LOL. 
Needless to say I was able to hold her for her last chemo treatment and sat in her cage as she came out of anesthesia after her spay.  All the volunteers were shocked and amazed that she was so good with me. In the end I adopted her and brought her home with me. 
South Africa at the Vervet Monkey Sanctuary 2016
The sanctuary is just for orphan baby vervets.  Their mother is usually killed by cars or shot for being vermin.  These babies come to the shelter for life. But because there are no lactating mothers on site, these little guys have to learn to drink from a bottle, then learn to drink from bottles hanging from the drinking cages that are sprinkled around the troop enclosures.  They drink milk for a year so they need to be able to get to milk once they are released into the new troops. 
I had the pleasure of babysitting Emmie. She had ring worm and needed longer medication and isolation.  Monkeys are cheeky little devils.  While sitting with her in her outdoor cage she would sit on the book I was reading and just pee down the whole thing! Or steel my glasses or pen, take the toilet paper or pad of paper.  They love to play and jump all over you, and bite too! But their teeth are not developed enough to do too much damage.
When monkeys are healthy enough, they go into intro cages where adult females are around.  The females are observed with the babies to make sure that they will be good foster mums before releasing the the babies into the troops.  The males are jerks and will sometimes kill the babies.
I was able to witness all of Emmie's integration process, from training to free within the troop. 
Getting older and still being productive
As I aged I realized that doing the disaster deployments are physically draining.  I wanted to still be helpful so I took Vet Tech classes online and got my vet assistance diploma.  I now help in the medical clinics and assist the vets with anything they need; blood draws, administering medication, assisting in surgery, wound cleaning and bandage changes. For me, that's now the best way to volunteer with animals abroad.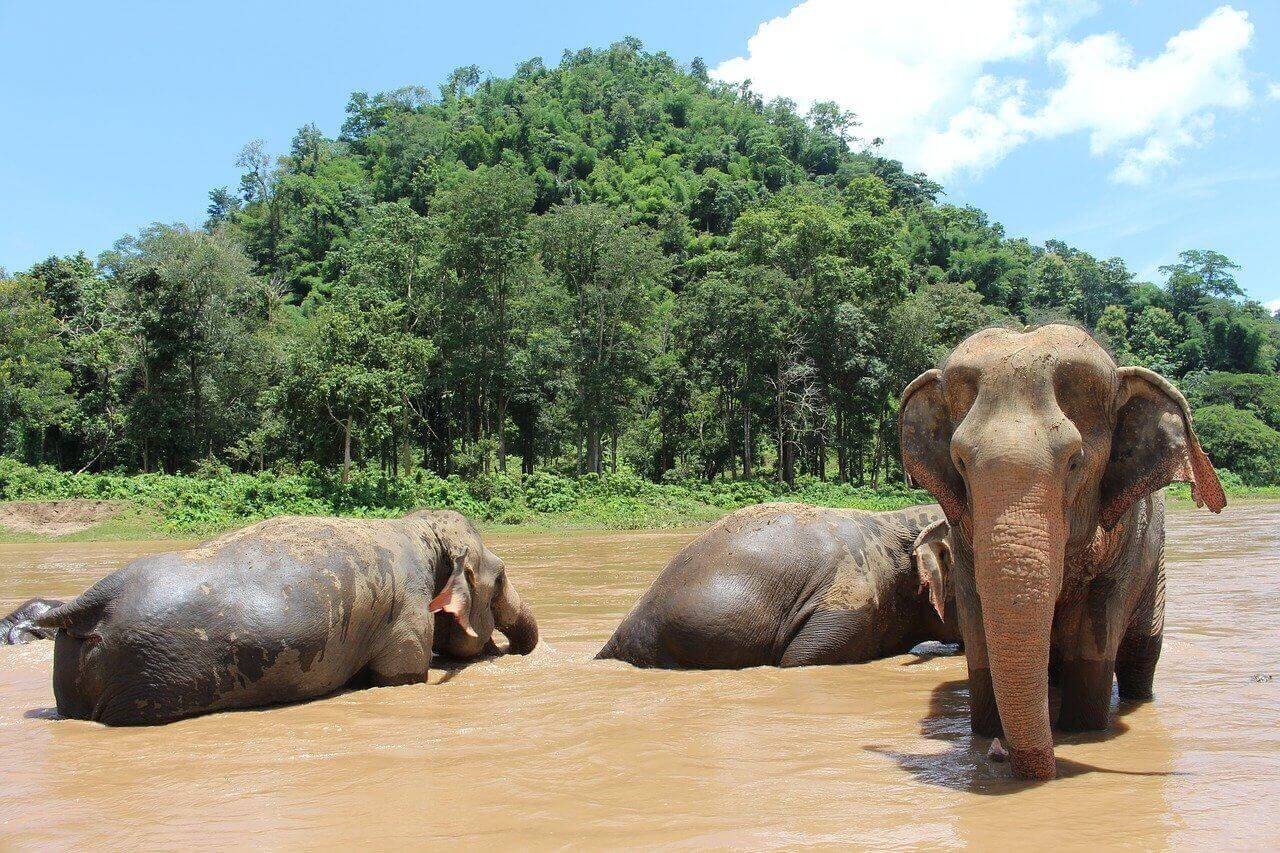 Every experience brings its own kind of satisfaction. I do like doing hands-on work with the street animals.  I loved helping the baby orphaned vervet monkeys and caring for them until they go into a troop.
On the other hand, elephant sanctuaries, while very cool, don't involve a hands-on experience and it is more physical.  Have you ever had to pick up elephant poop?
Would YOU like to volunteer with animals abroad? Let us know your thoughts in the comments.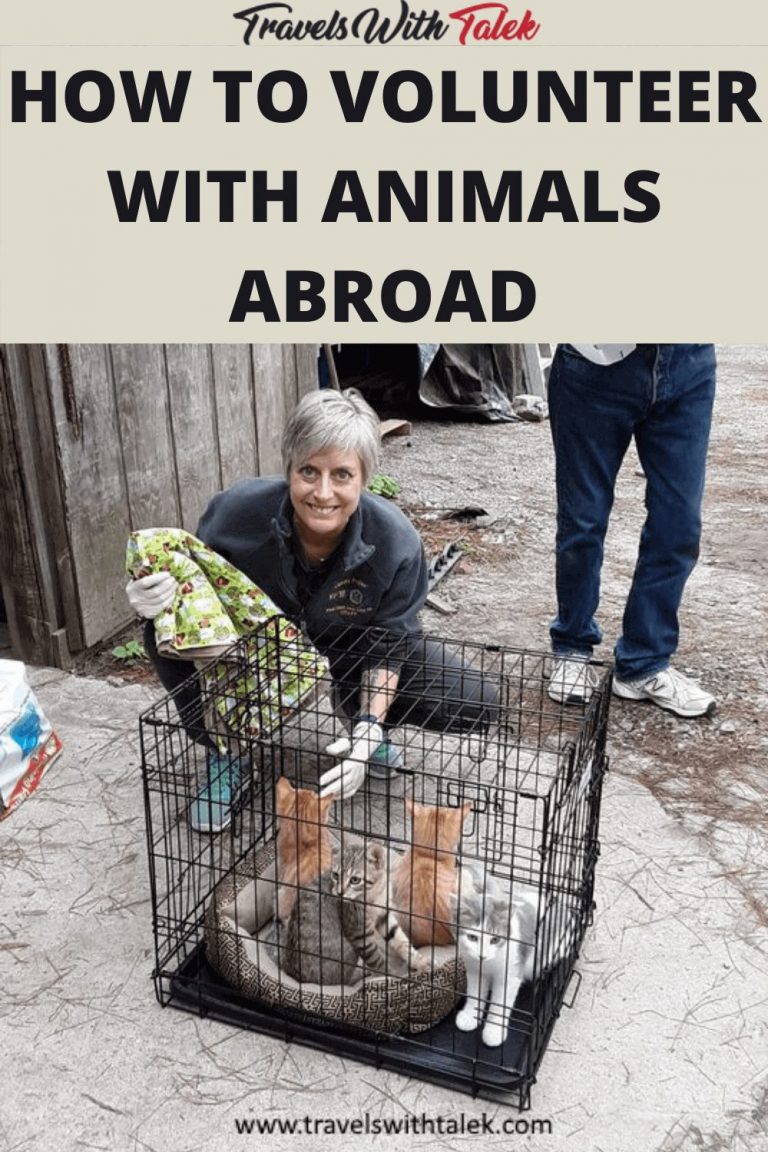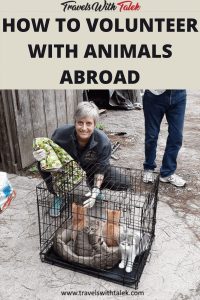 BTW, if you are getting ready for your trip, make sure to take advantage of these useful, money-saving links to book your trip:
I personally use, and can recommend, all the companies listed here and elsewhere on my blog. By booking through these sites, the small commission we earn – at no cost to you – helps us maintain this site so we can continue to offer our readers valuable travel tips and advice.