I had been hearing and reading about hiking the Cares River trail in Picos de Europa National Park for years. The park is a hiking mecca filled with breathtaking trails and home to some of the best hikes in Asturias.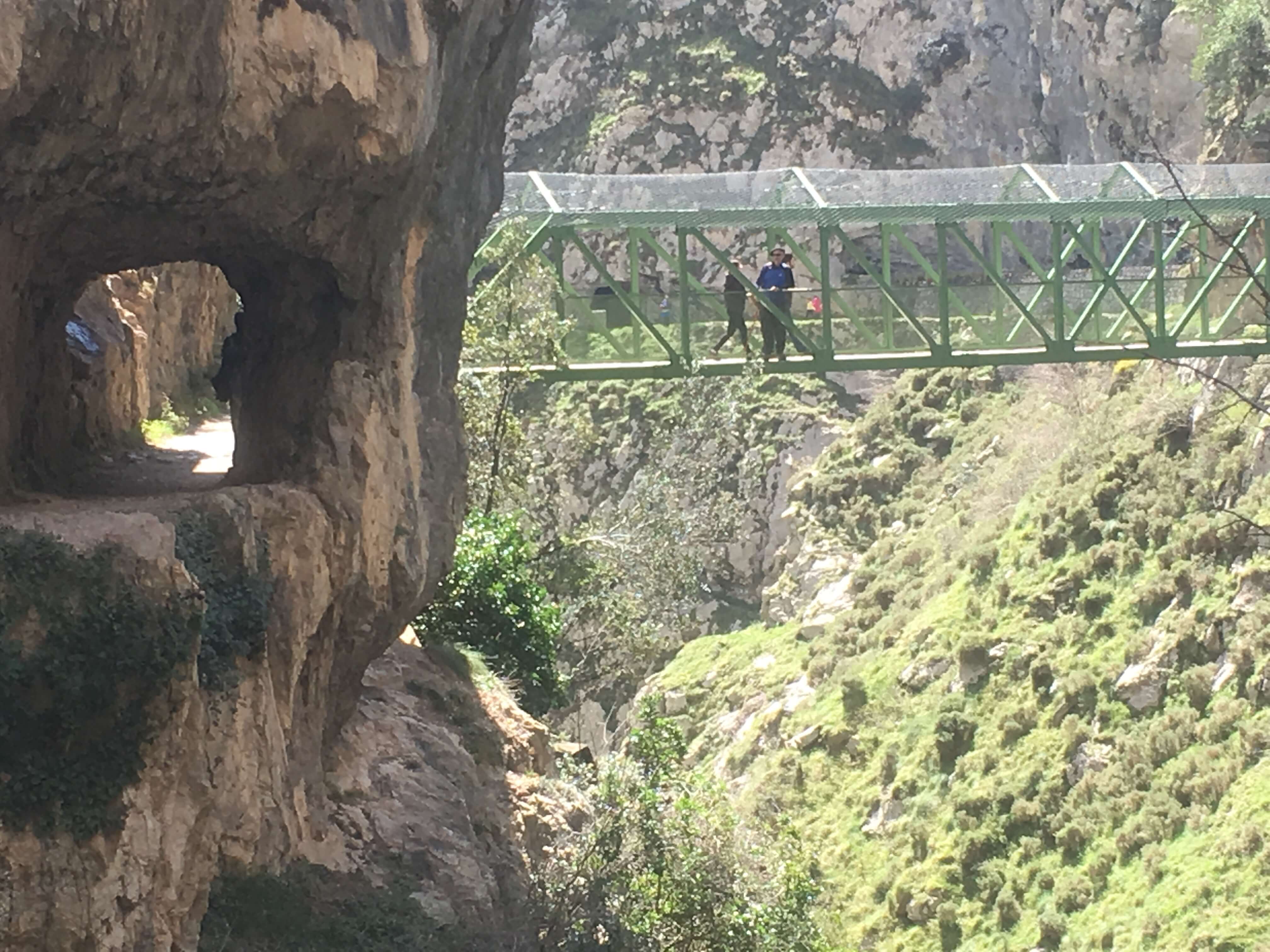 The Cares River trail is said to be the most challenging, running right through the heart of the national park between the provinces of Asturias and Leon in northern Spain. The land is crisscrossed by rivers, deep gorges and dotted with lakes, forests, and peaks, some over 7,000 feet high. The wild landscape is vast and just stunning.
HOW TO HIKE THE CARES RIVER TRAIL IN PICOS DE EUROPA
The recommended round trip hike covers 24 kilometers. You can start the trail in either of the two provinces. We started from Poncebos in Asturias to Cain in the province of Leon. Armed with walking sticks, a block of local cheese and a slab of bread we started out. Next time we'll remember to bring hiking snacks. Other than the first couple of kilometers, which are very steep, the trail is easy terrain albeit high. It runs parallel to the Cares River for a good 6 to 7 hours back and forth.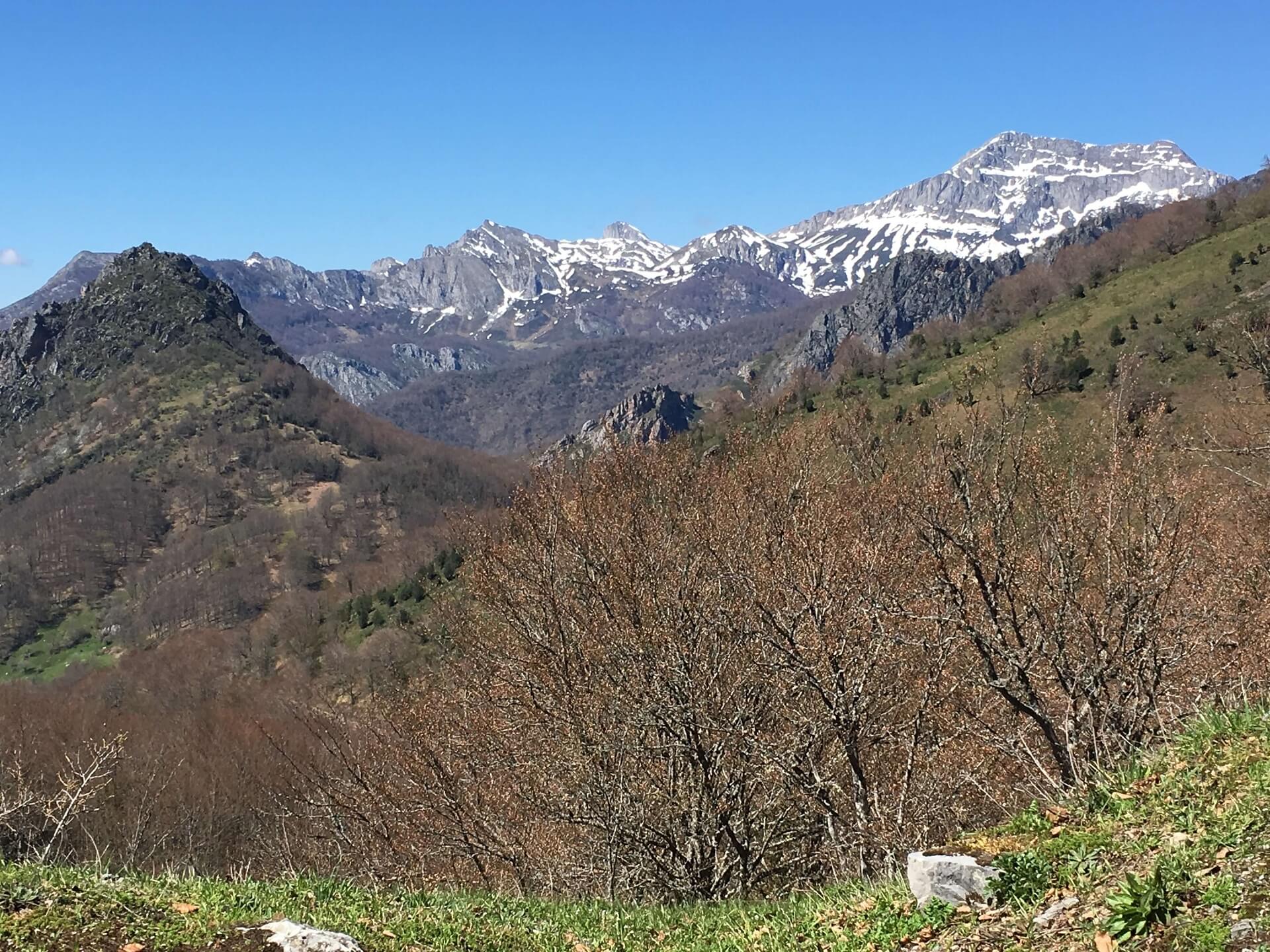 The trail is alarmingly narrow in some parts high above the river which flows along the valley floor. Now and again the path takes you through small tunnels carved out of the rock and across bridges that hang precariously over the abyss. All the while, rocky mountainsides tower up on either side of the trail.
Throughout the trail we saw abundant wildlife; mountain goats, eagles and I still insist I saw what looked like a bobcat though no one else did. Vultures are disturbingly pervasive. Try negotiating a narrow mountain pass several thousand feet above a plunging gorge with 10 vultures circling over your head. Talk about nerve racking.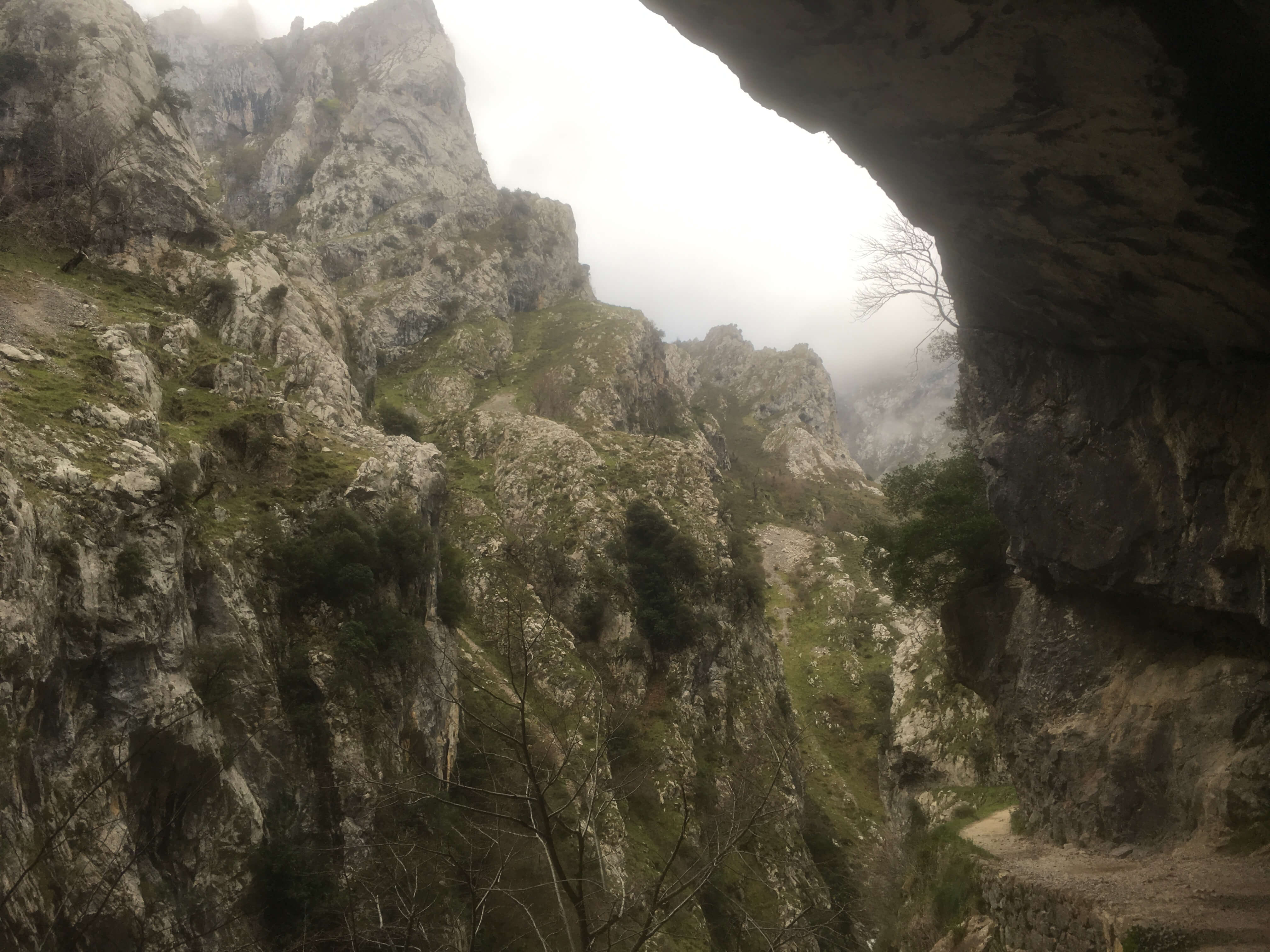 Safely back in the village, we tried the regional specialties, goat cheese, fabada (sausage and bean casserole) and pote asturiano (bean stew with potatoes and meat). These are heavy dishes designed to keep mountain folk going for hours during the winter months. It was delicious but made me want to sleep instead. Of course, the wine and local cider helped.
There is so much to do in this often neglected but unique part of Spain. There are several adventure sports outfitters in the area offering rafting, caving, climbing, biking, paragliding, horseback riding, and kayaking. Here is even greater detail on the best hike in Spain's Picos de Europa National Park.
Where to stay in Poncebos, Asturias. Where to stay in Cain, Leon.
With all that this beautiful part of Spain has to offer, I left wondering how long it would be before other travelers discovered its many charms.
What areas or experiences do you think are underrated?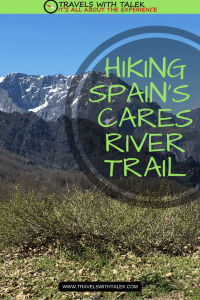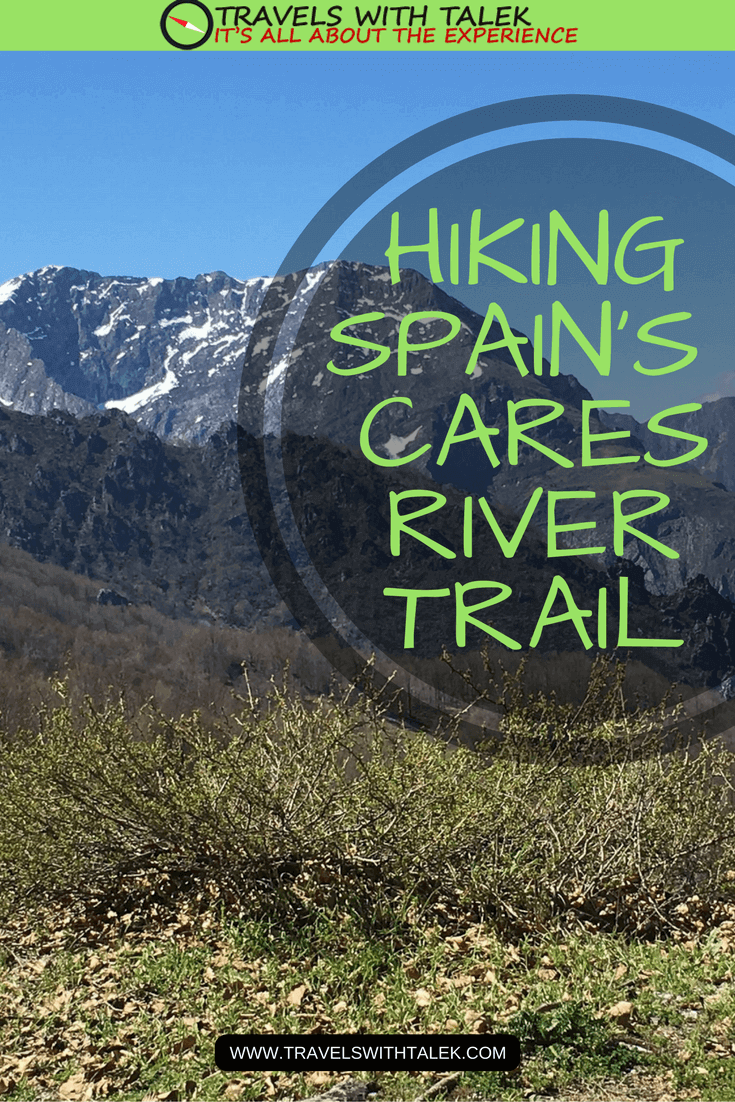 BTW, if you are getting ready for your trip, make sure to take advantage of these useful, money-saving links to book your trip:
Research and book your flight with Skyscanner. I have found them to be the best because they list all airlines including the budget ones. You are always sure of having researched all options.
For car rental around the world, Discover Cars has flexible pickup and drop-off options, I recommend Discover Cars.
Book your accommodation with Booking.com. I find they have a wide selection and a nice, user-friendly, transparent website.
Protect your trip and, more importantly, protect yourself with travel insurance. I use Travelinsurance.com and have been very happy with them.
Looking for a small group tour to unforgettable destinations with top professionals? Intrepid Travel is your choice.
For more general tours to any destination or attraction, book with Viator. Check them out.
Need a visa? Get your visa for all countries with iVisa.
Looking for a cool walking tour to explore a city? My favorite walking tours are offered by Take Walks.
Food and drink tours are the best way to enjoy a city. And Devour Tours are my favorite.
I personally use, and can recommend, all the companies listed here and elsewhere on my blog. By booking through these sites, the small commission we earn – at no cost to you – helps us maintain this site so we can continue to offer our readers valuable travel tips and advice.