There are plenty of gifts for people to enjoy indoors.  Here is a handy list of gift ideas for people to engage with while at home.  Consult this gift guide when you're looking for the ideal gift to make someone's day.  Some gifts are funny, some are useful, some are educational but all can be enjoyed without ever leaving home.  If someone you care about is looking for fun things to do indoors, these are the perfect gifts.
Brighten up space with indoor gardening gifts
These plant gifts for people to enjoy indoors are especially appreciated by people who live in apartments in cities like New York or London with less access to green areas.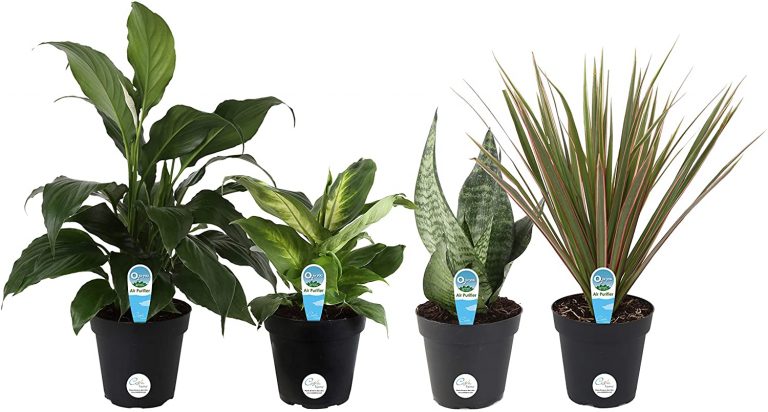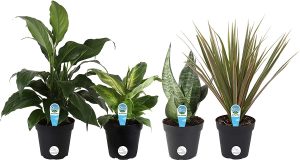 These plants not only look great, but they are easy to care for and have the added bonus of cleaning the air in your house.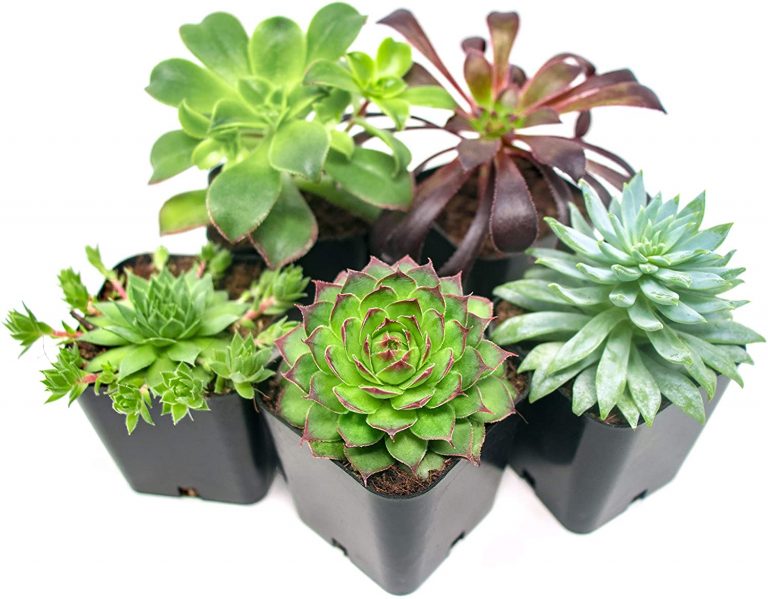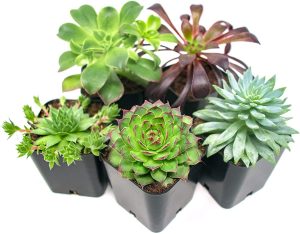 If you want plants that are even more low maintenance than the ones above, you may want to get some succulents instead. They survive in the desert on very little water, so they are perfect for people who may forget to water their plants. And besides, they are adorable!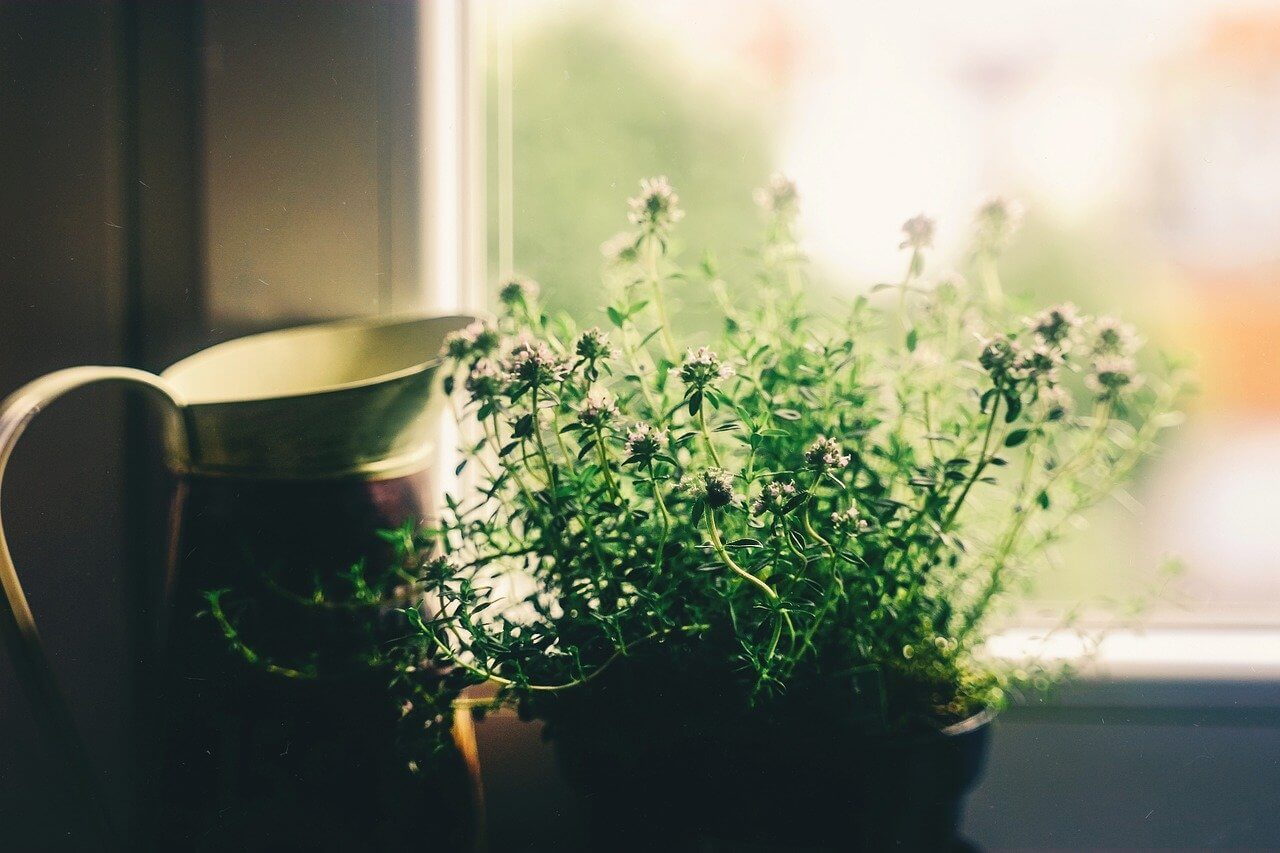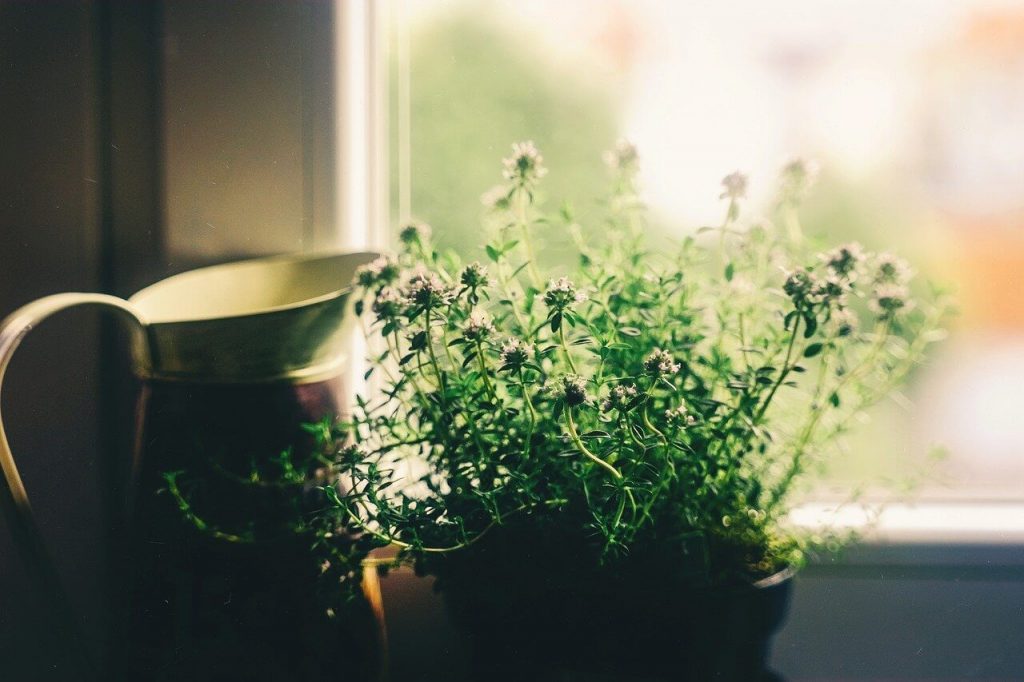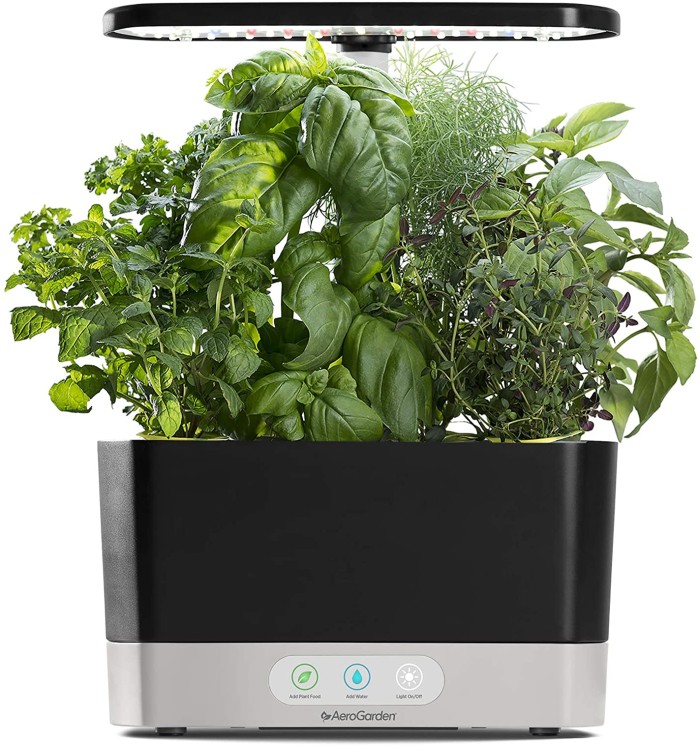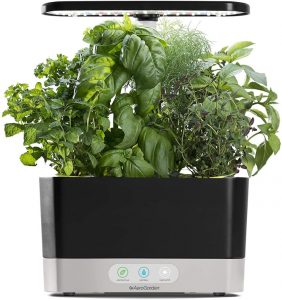 Love fresh herbs and leafy greens? Why not try this hydroponic system. It tells you when you need to add water, and the grow light provides ample light, even if your home doesn't receive much sunlight.  Makes a great gift for people who spend a lot of time indoors.
New foods and recipe gifts for people to sample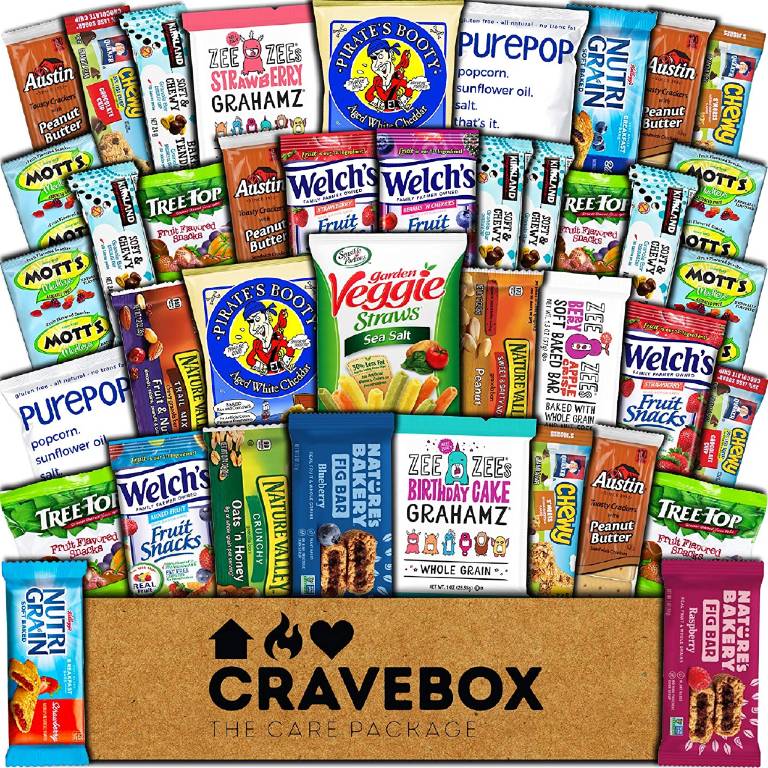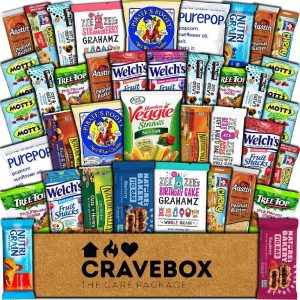 Have you already run out of snacks? Then try this gift box full of healthy snack food to satisfy any craving.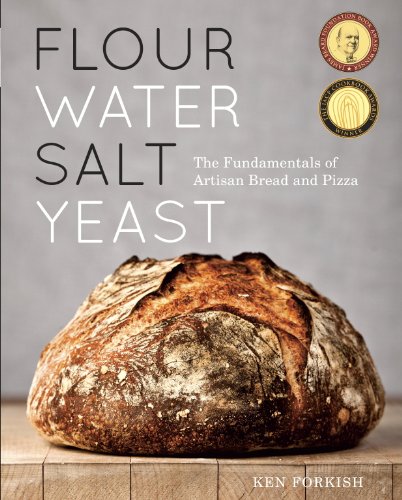 Learning to bake bread is a great way to pass the time and make the ultimate in comfort food!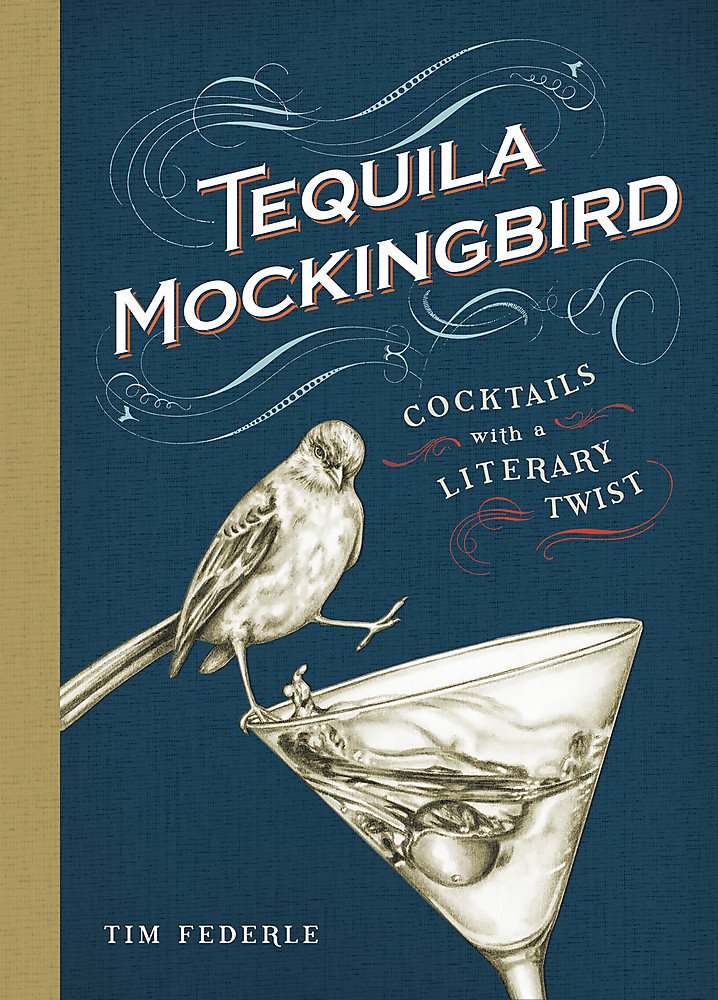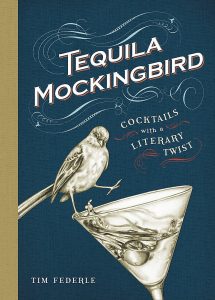 Have you run out of ideas for cocktails? Why not make one that's inspired by literary classics?  And here are the real literary classics.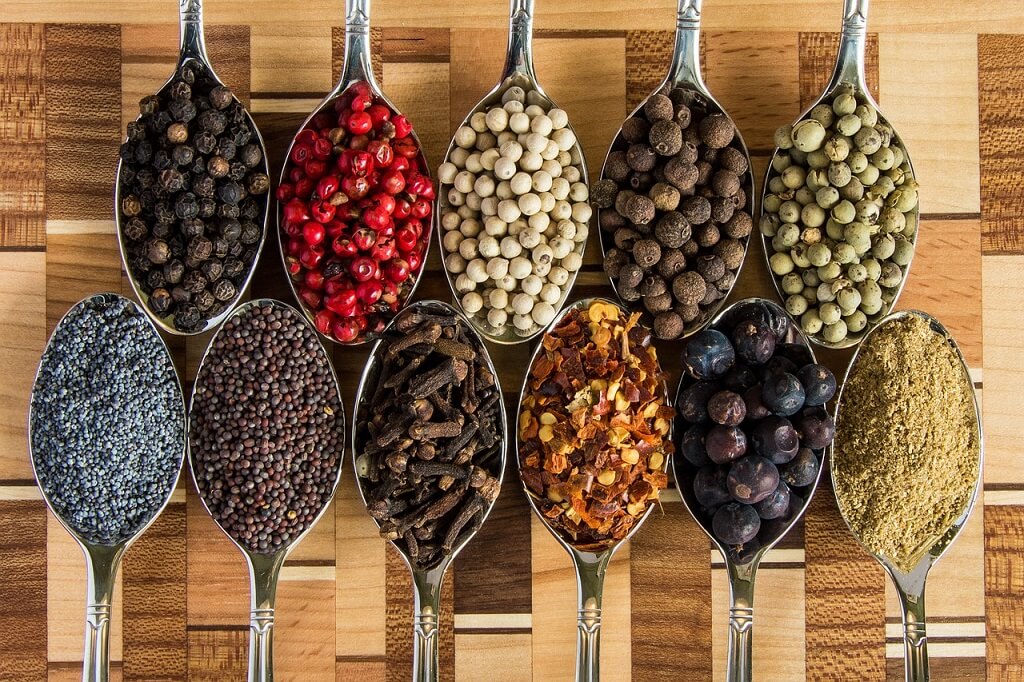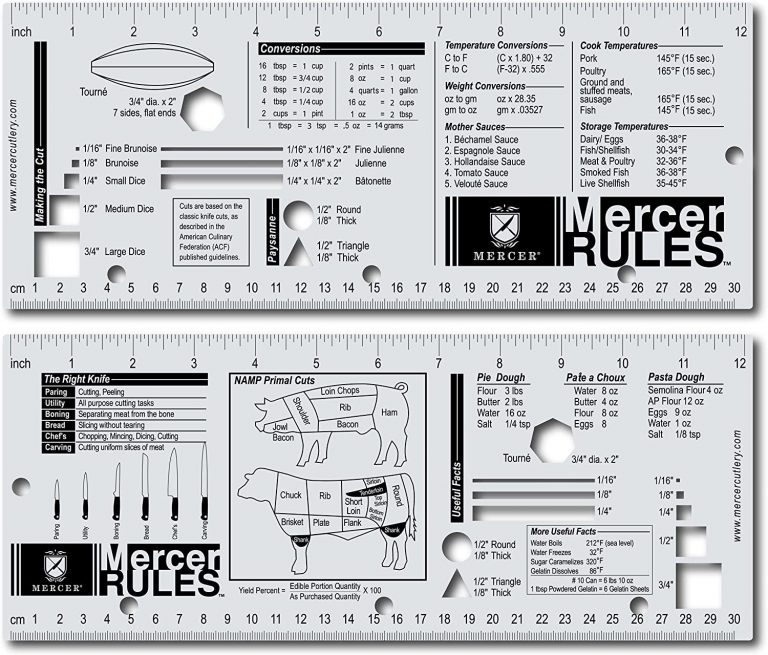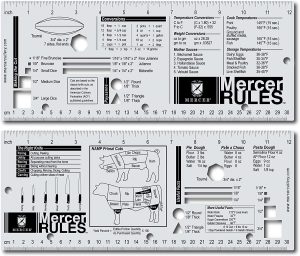 If you're learning how to cook or bake, having a handy reference for measurements is a must. This set of rulers has it all. A great and thoughtful gift for people that would rather not go out to eat in restaurants but love to eat.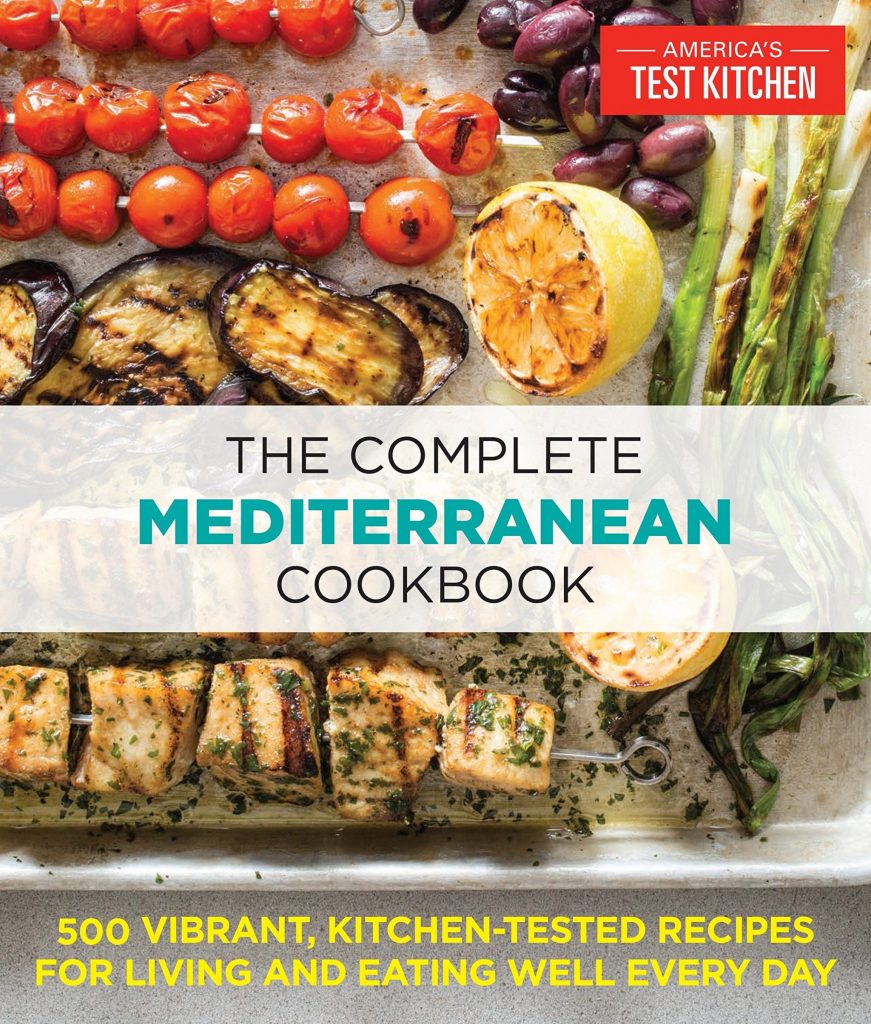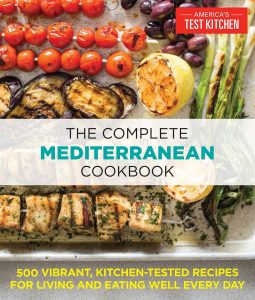 If you're interested in a more healthy diet, Mediterranean cuisine is a great choice. You get comfort food that's good for your waistline and your heart for a win-win.
Play games and solve puzzles at home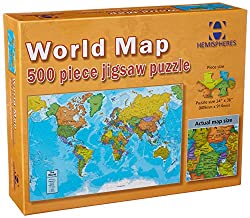 If you love all things travel and want to travel vicariously, this jigsaw puzzle will provide hours of entertainment for people with a case of wanderlust. Puzzles are one of the ideal gifts for people to enjoy indoors.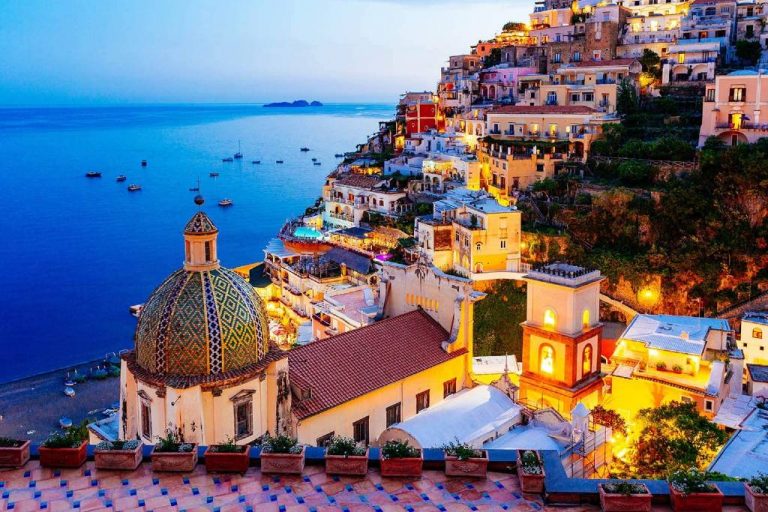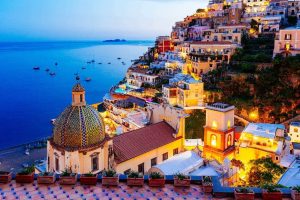 Why not put together a puzzle that has an amazing view? Visit southern Italy through this entertaining puzzle.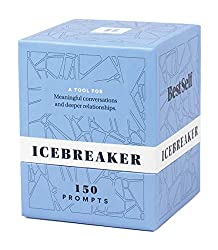 OK, so here's what is so great about this party game.  It is a deck of 150 conversation starters designed to draw out thoughtful and meaningful answers from the players.  It's not just silly questions like "what's your favorite color" it's more like "what were the two most important turning points in your life."  This prompts the kind of conversations that go on till the wee hours.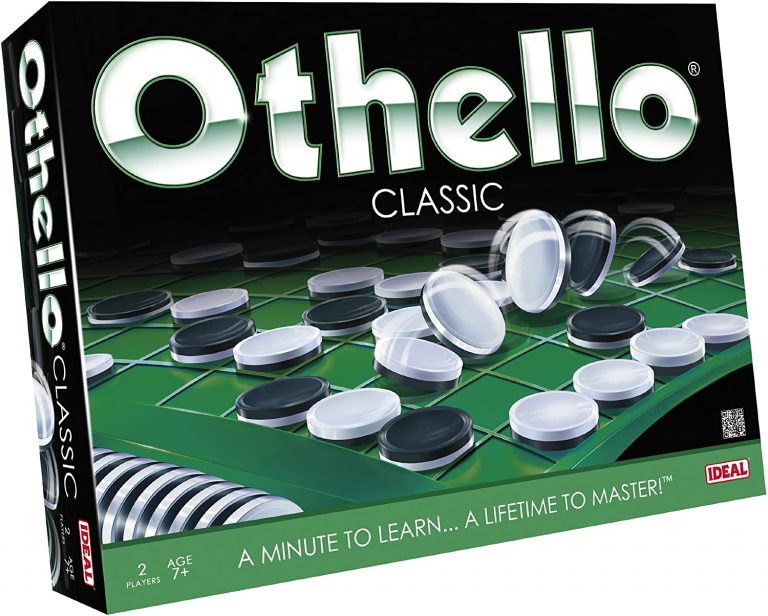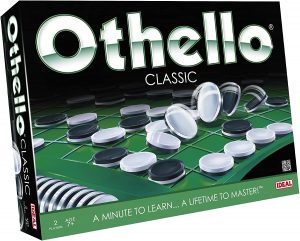 Othello is the go-to classic game.  A great gift for anyone, young and old alike, but especially for people that spend a lot of time indoors.  It is a game of strategy that really makes you think and forces you to anticipate future moves. No wonder it's a classic.
For even more games and options, check out this list of 35 things to do while you're stuck at home that are so much fun you won't want to go out.
Create the ultimate home spa experience without leaving the house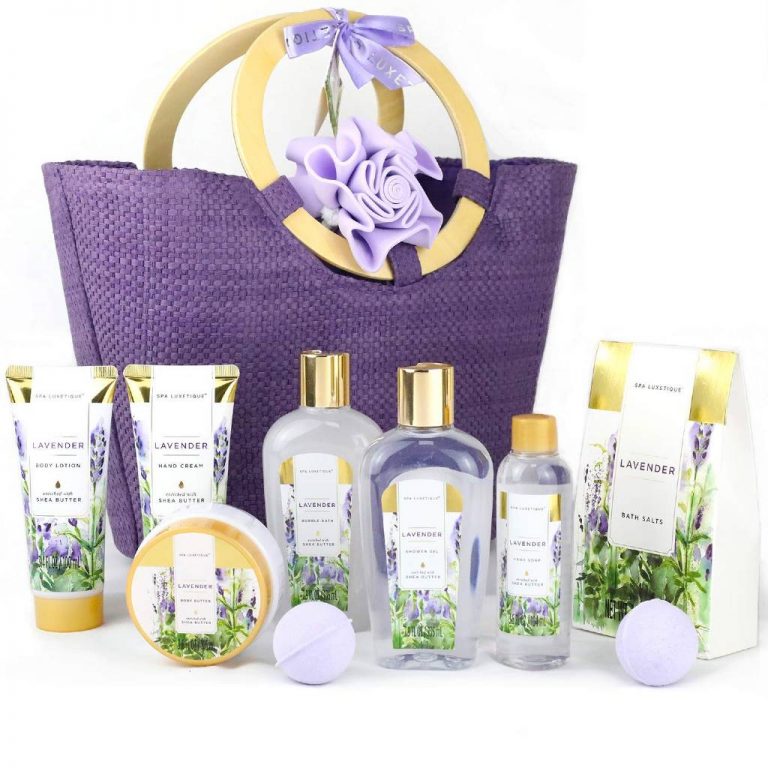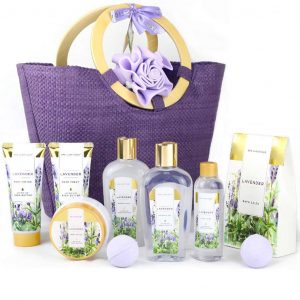 Enjoy the relaxing scent of lavender with this 10 piece spa set. You'll feel so much better after a nice, long bath with lavender scented bubble bath, lotion, and more.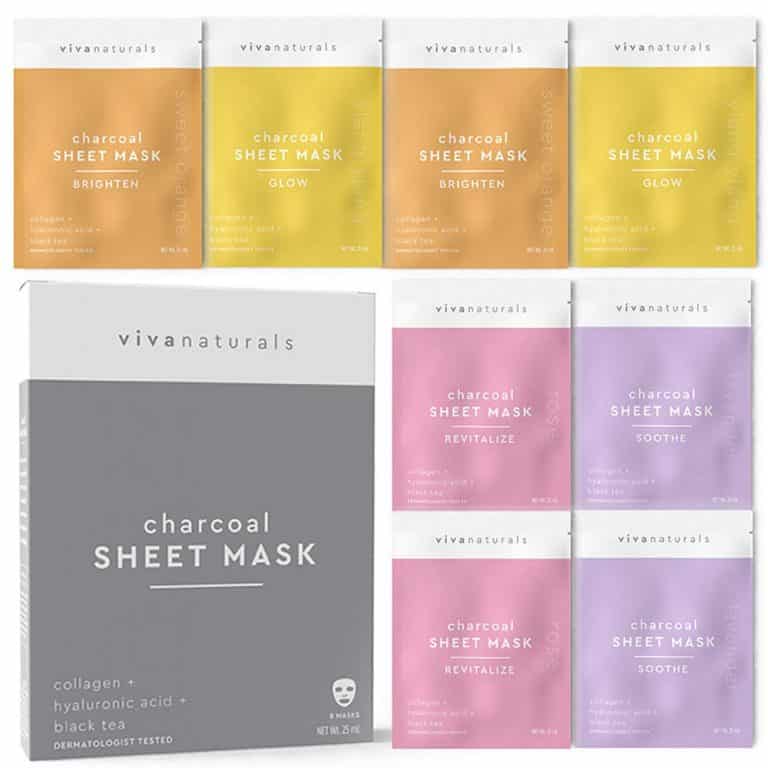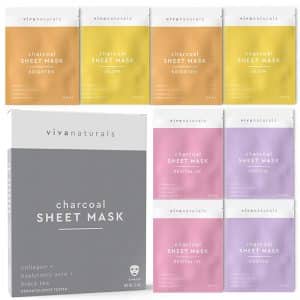 Sheet masks are increasingly popular for a reason.  This 8-pack set has a little bit of everything for all your skincare needs. They cleanse, detoxify, moisturize and brighten your skin for a luxurious, spa-like experience in your home. Contains a blend of collagen and hydronic acid to reduce pores and brighten skin. One of the great gifts for people to enjoy indoors.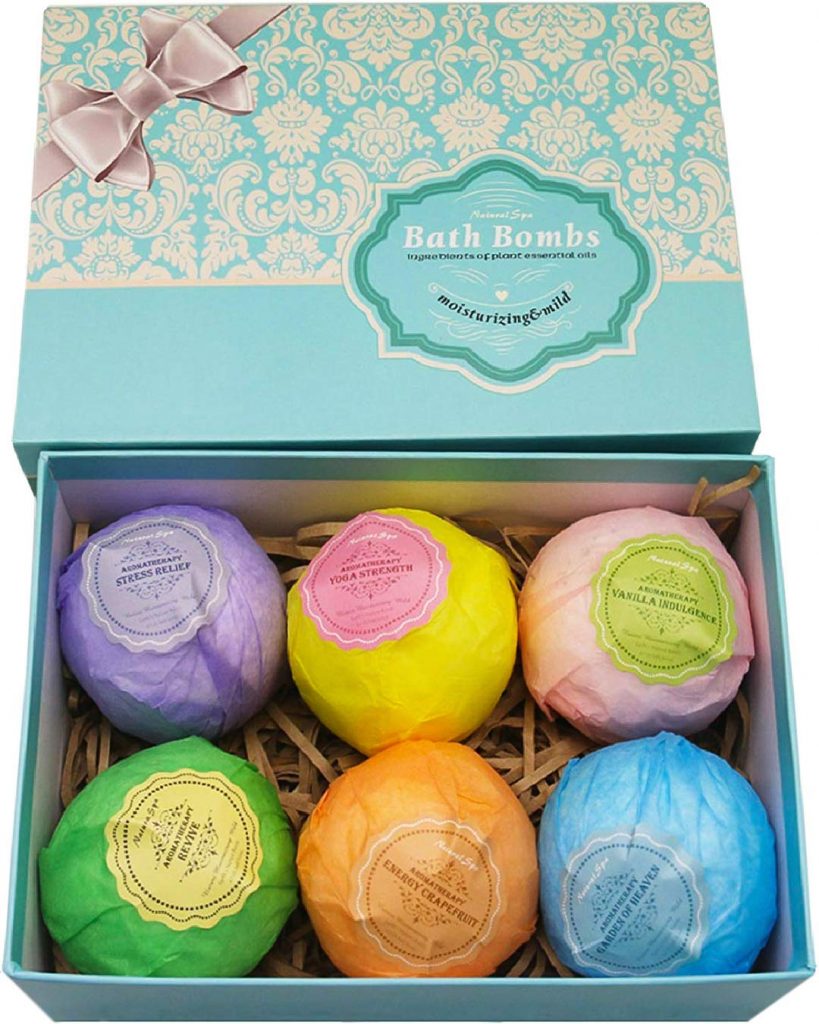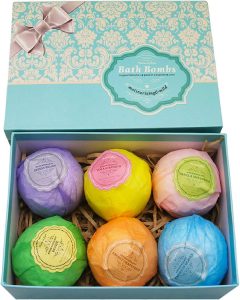 This set of organic bath bombs will make you want to hide out in your bathroom for a nice, long soak in the tub.
Catch up on reading, movies, TV shows and more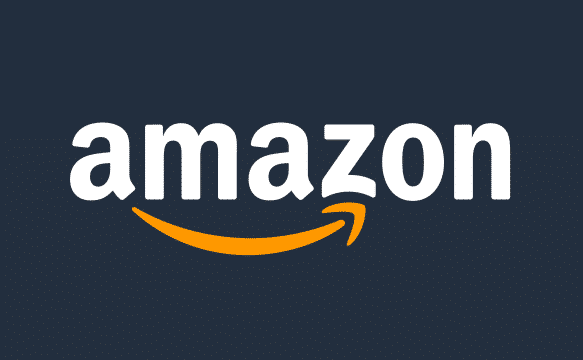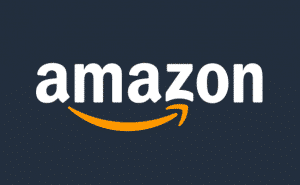 There's very little you can't find on Amazon. Here's an Amazon gift card you can send without ever leaving your house.

Enjoy a free month of Prime! It's more than just 2-day shipping. You also get access to thousands of hours of TV shows, movies, and music when you join Prime.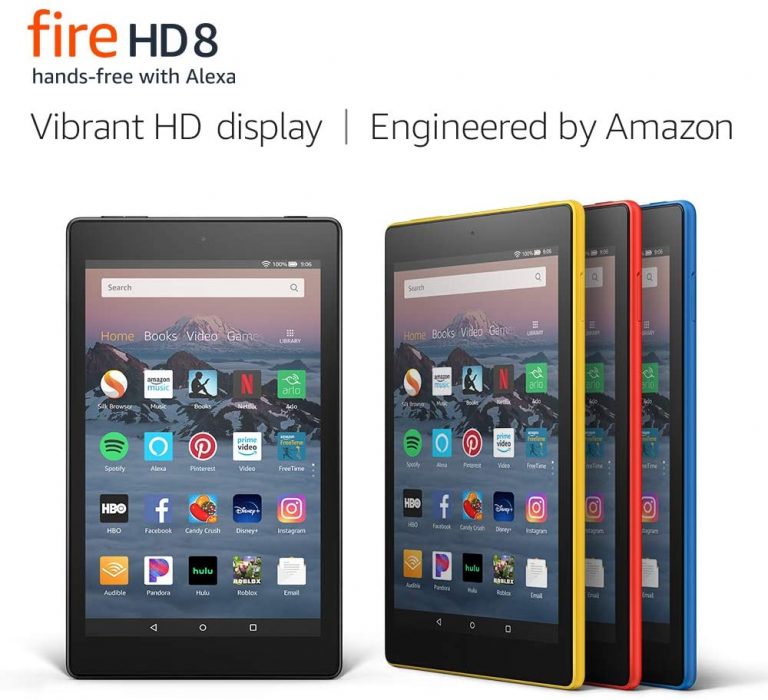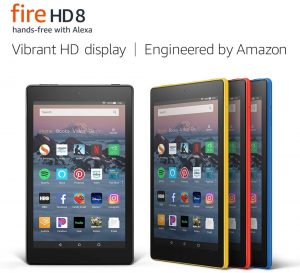 You'll love a Kindle Fire 8 tablet. You'll get easy access to all things Amazon, entertainment, and have Alexa at your fingertips. This is the ultimate gift for people who like to stay indoors.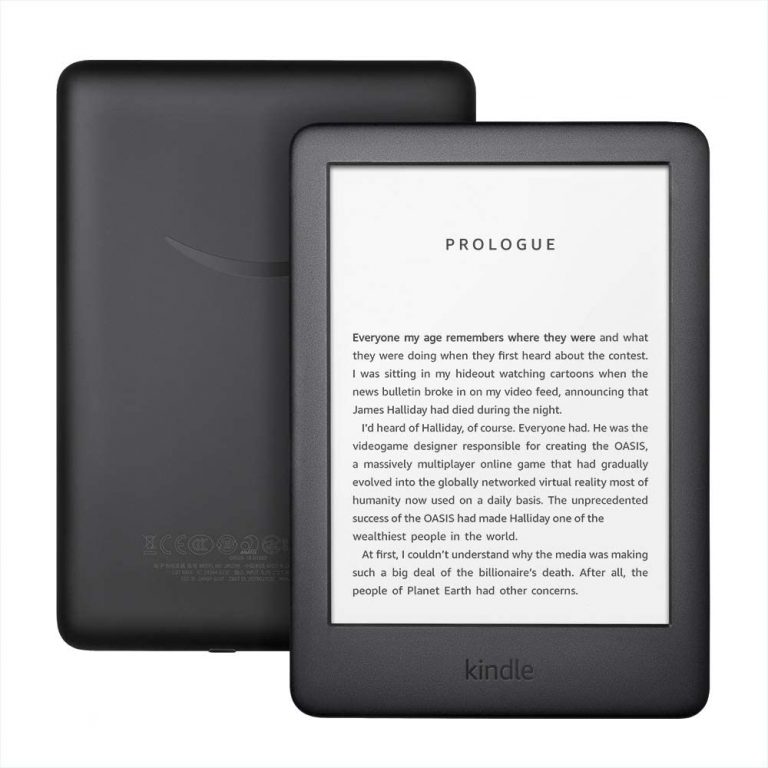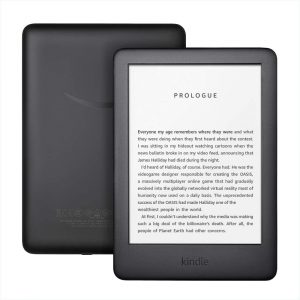 Want an e-reader without all of the bells and whistles? Try the Kindle E-Reader. With its high resolution display, it's as close to reading a paperback book as you can get. Easy on the eyes, convenient, brightness control for reading before sleep. A great companion for people who love to read and are stuck in the house.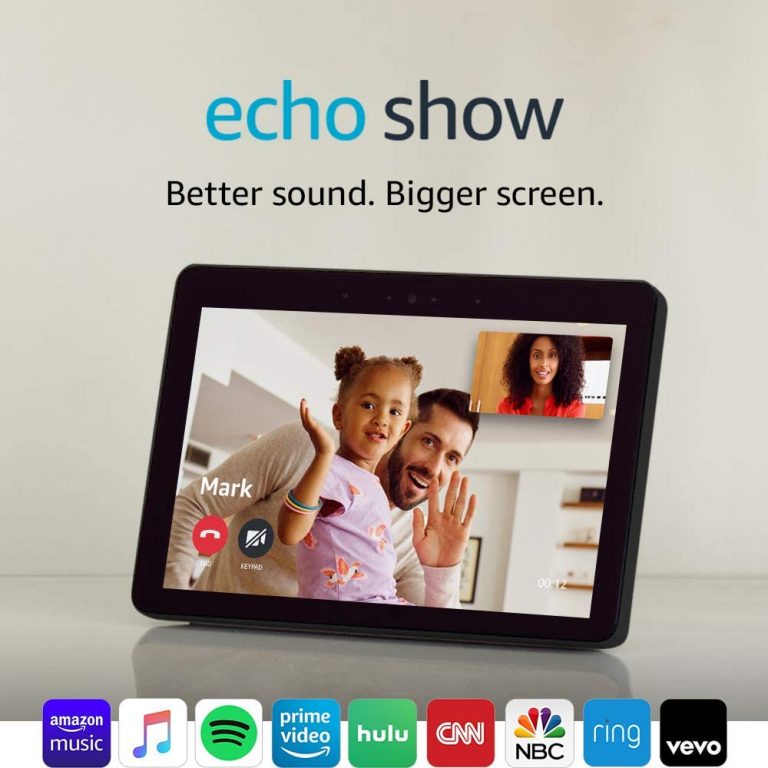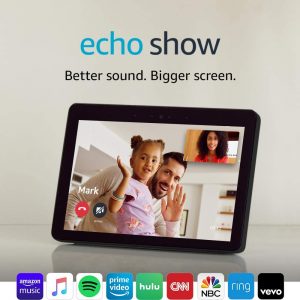 Stay in touch with your family and control your smart home appliances and lights with the Echo Show. "This will soon be the must-have gadget."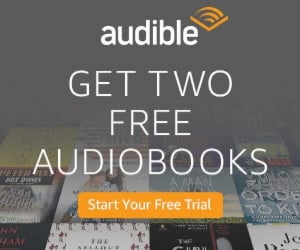 No time to read? Then maybe you should try audio books. Get two audio books from Audible for free along with your trial membership! Listen to book when you can't read them like when you're cooking, driving, exercising or just walking.
Work from Home and Get Organized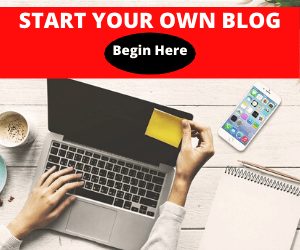 Now's a great time to start a blog about, well, whatever strikes your fancy. Learn from one of the most successful travel bloggers and be on your way to earning an income by writing about things you love or just write for yourself, family and friends as a hobby.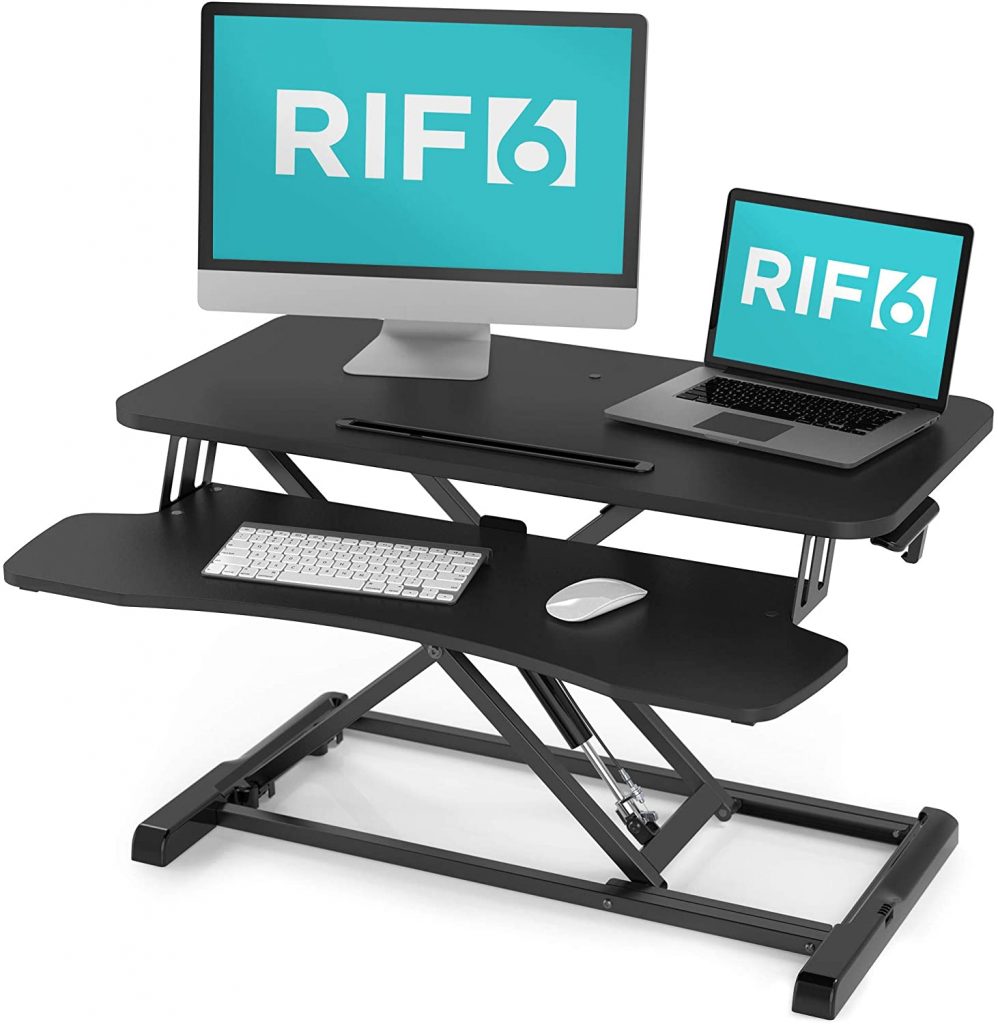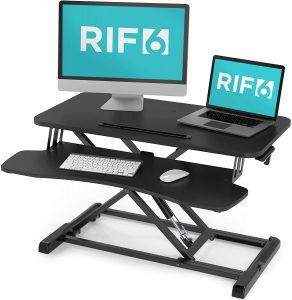 Sitting all day is almost as bad for your health as smoking. Rather than sit all day while you work at home, here's a way to convert your desk to a standing desk and then go back to sitting with ease. One more way to stay in shape anytime.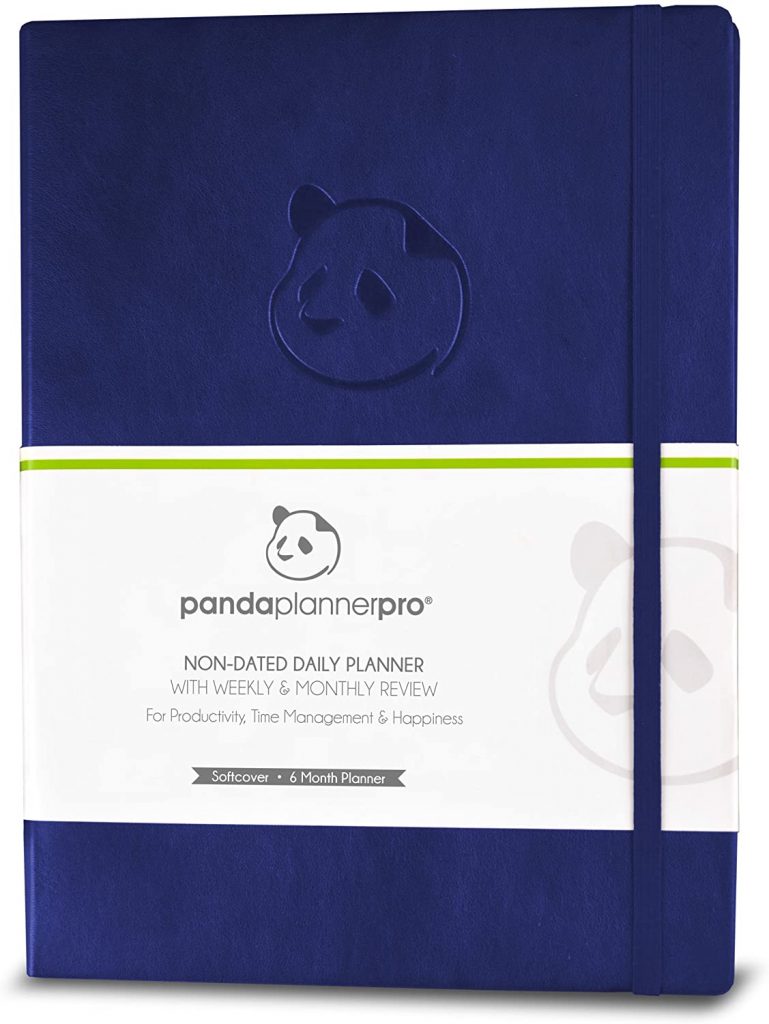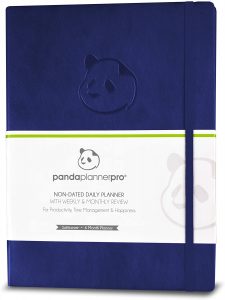 The Panda Planner is one of the best planners around. It's way more than an appointment keeper! It will help you plan goals and achieve them.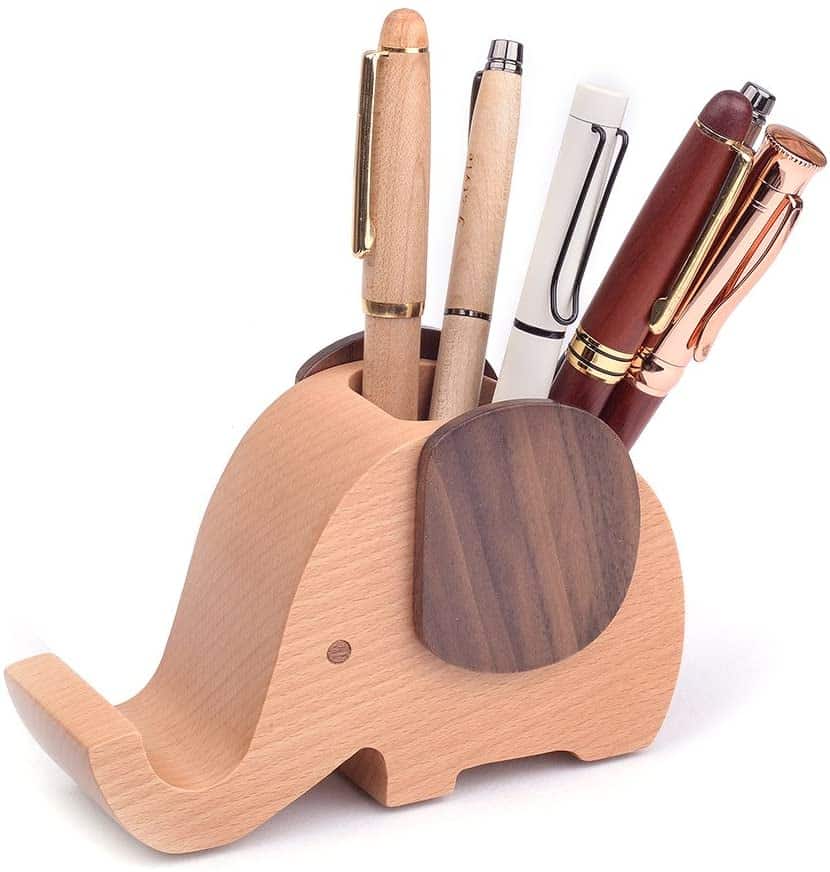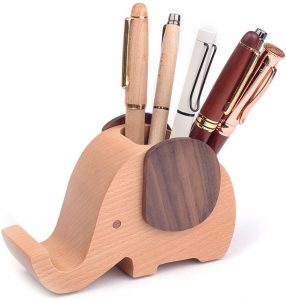 Add a little flair to your desk with this wooden elephant pen and pencil holder that also serves as a cell phone stand.
Stay healthy and focused without leaving the house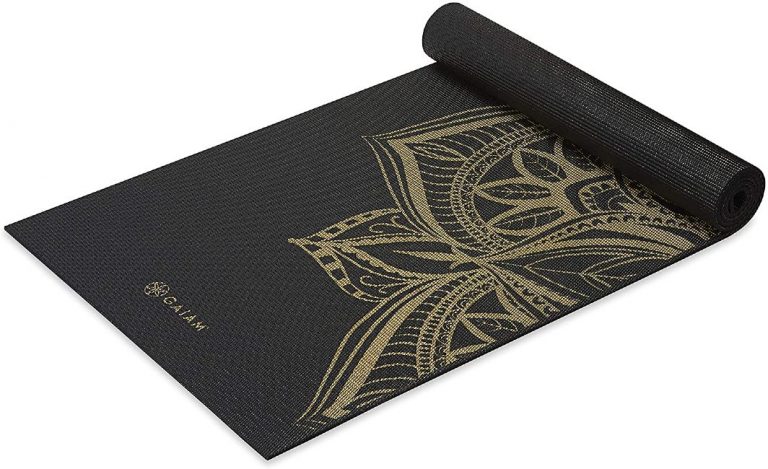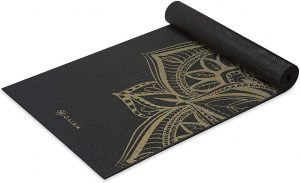 Yoga is a great way to keep in shape when you can't leave your home. This mat provides cushioning and traction for even the most challenging poses. An ideal gift for people that want to stay in shape while practicing yoga indoors.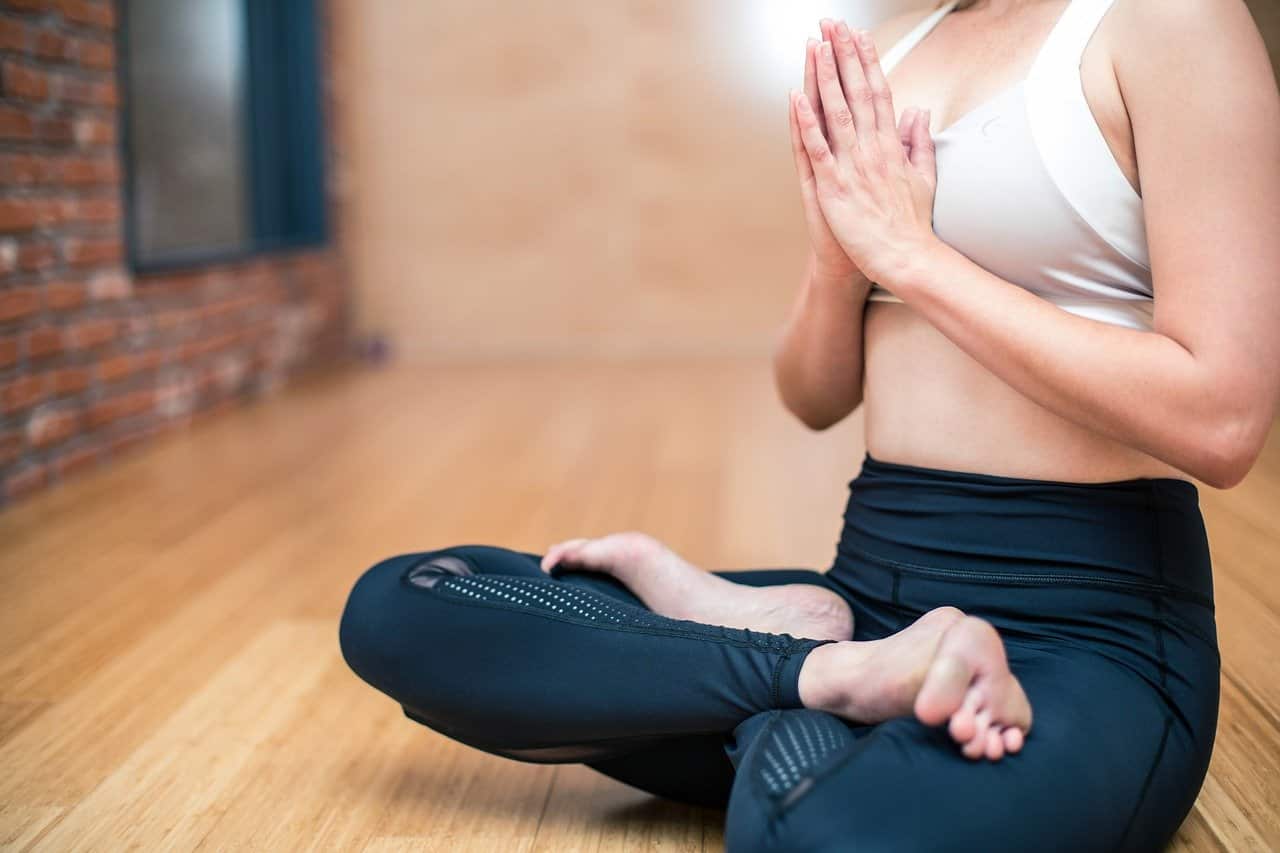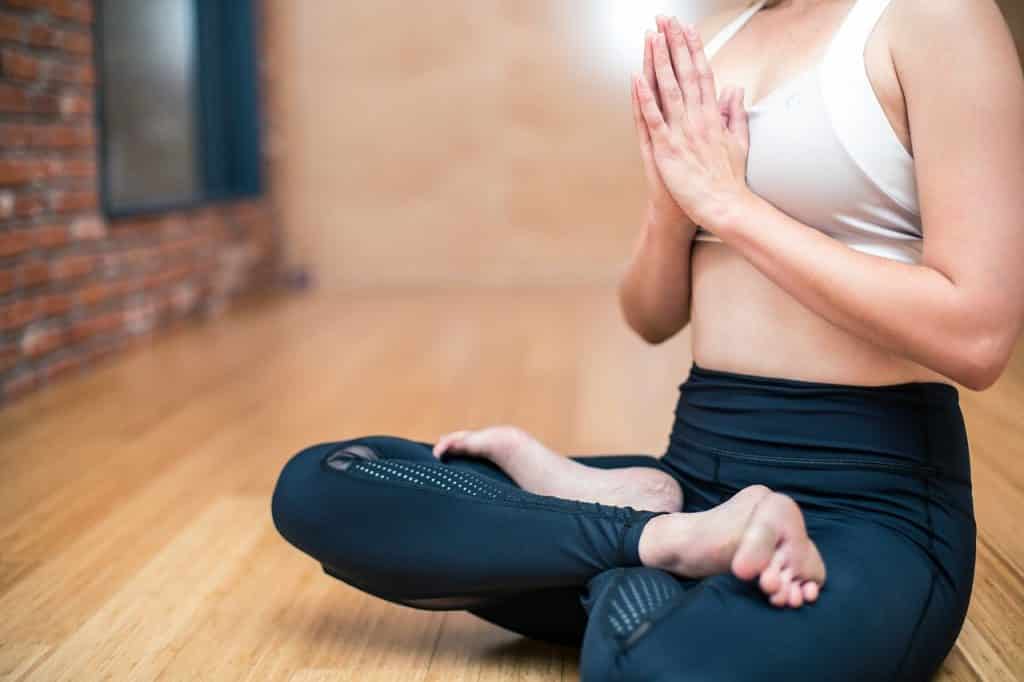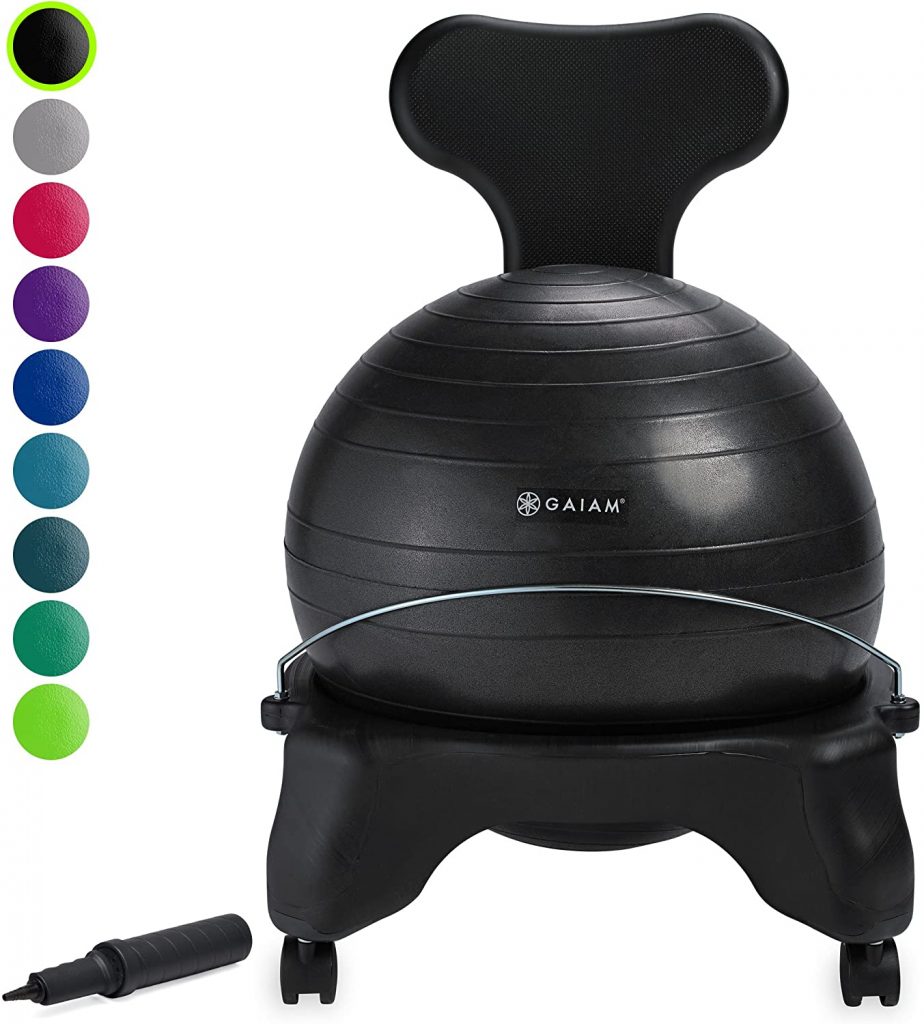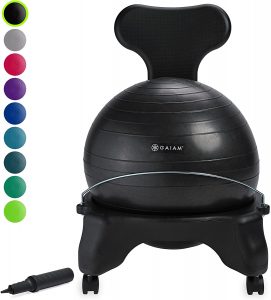 Get a workout while you sit! This exercise ball and base combo will help strengthen your core, just by sitting and balancing.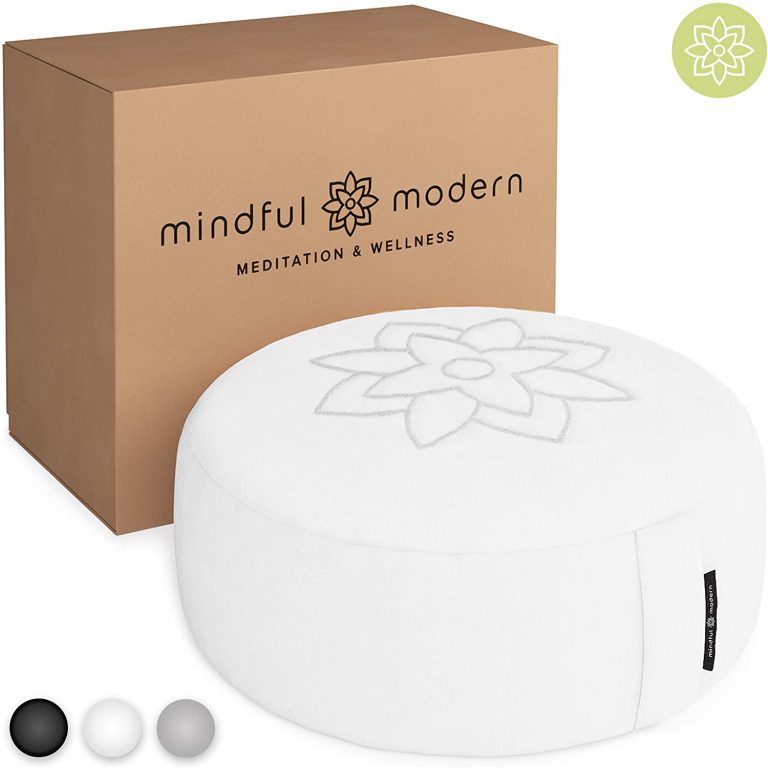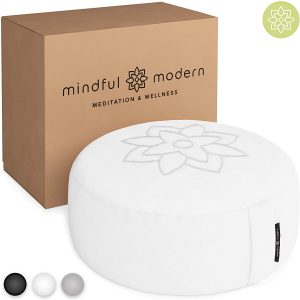 Meditation and learning to be mindful is of vital importance to mental health. Just take a moment to breathe while sitting on this comfy cushion.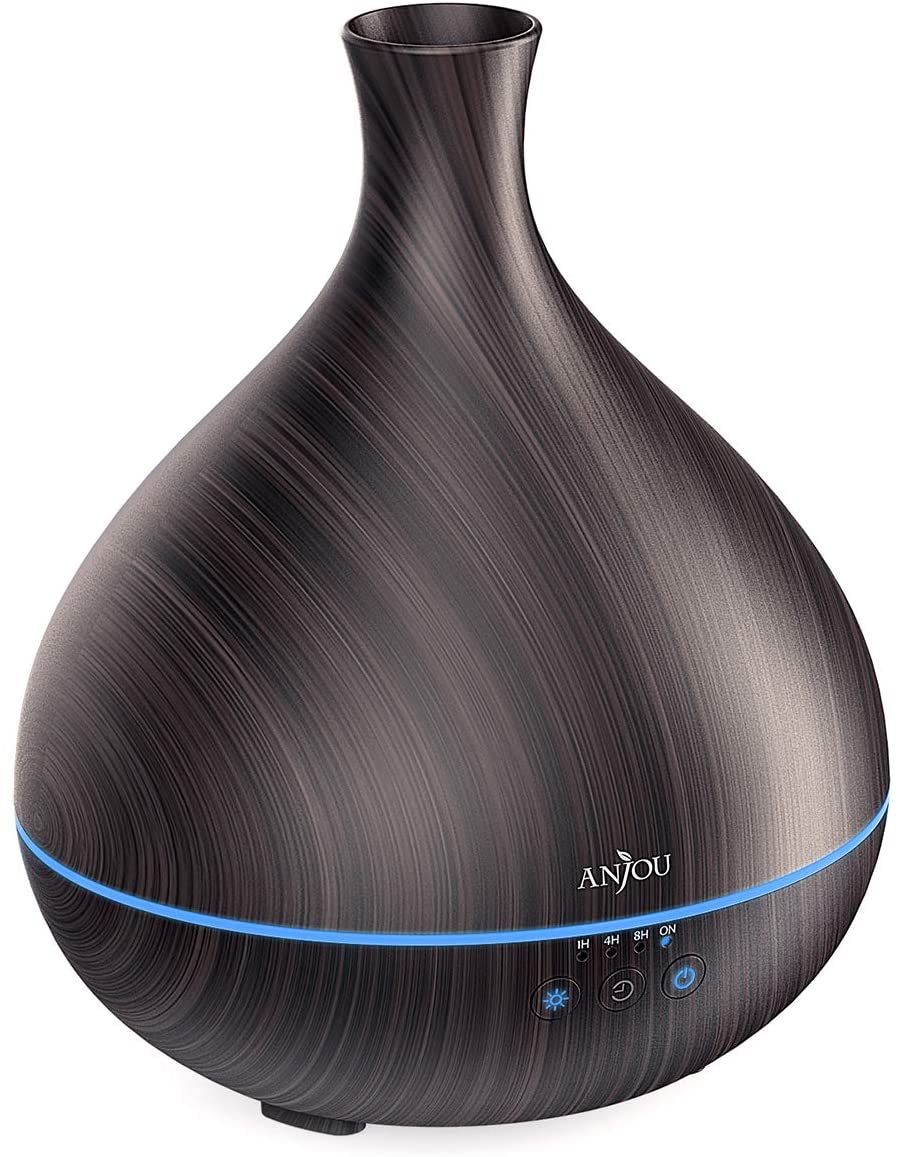 Need help relaxing? Just add a few drops of your favorite essential oil, breathe in, and enjoy.
Lighten things up while you're stuck at home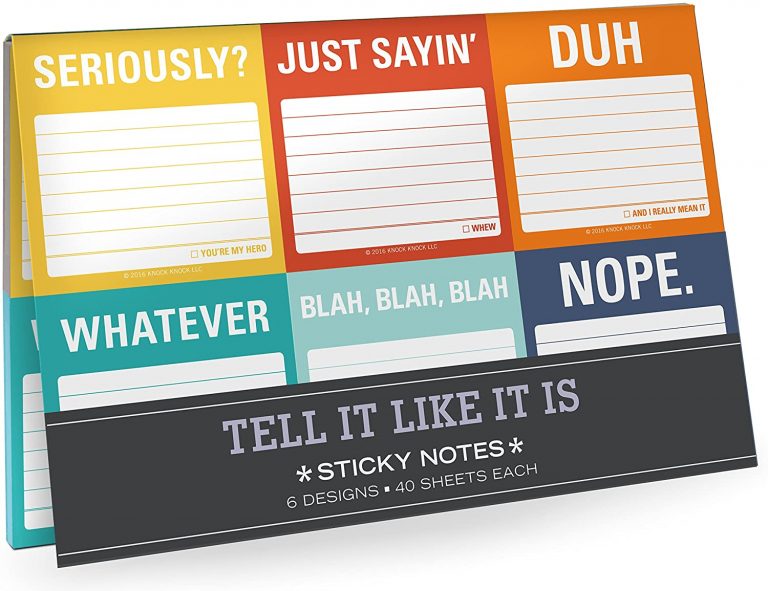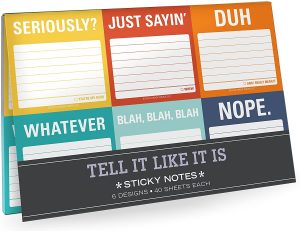 Getting tired of being around your family? Try leaving them notes, but don't be surprised if they steal these and use them as well.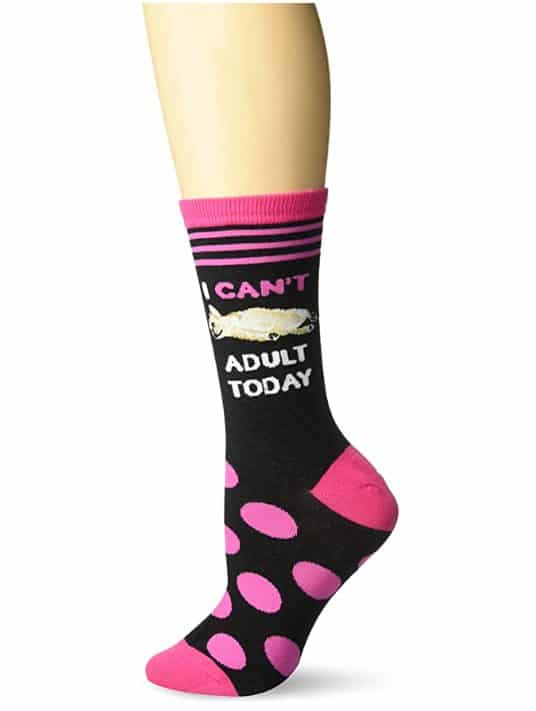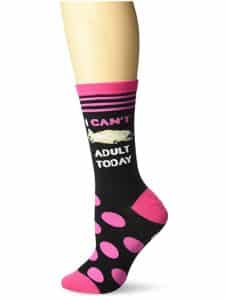 Let's face it. Some days, getting out of bed deserves a medal. Adulting is hard!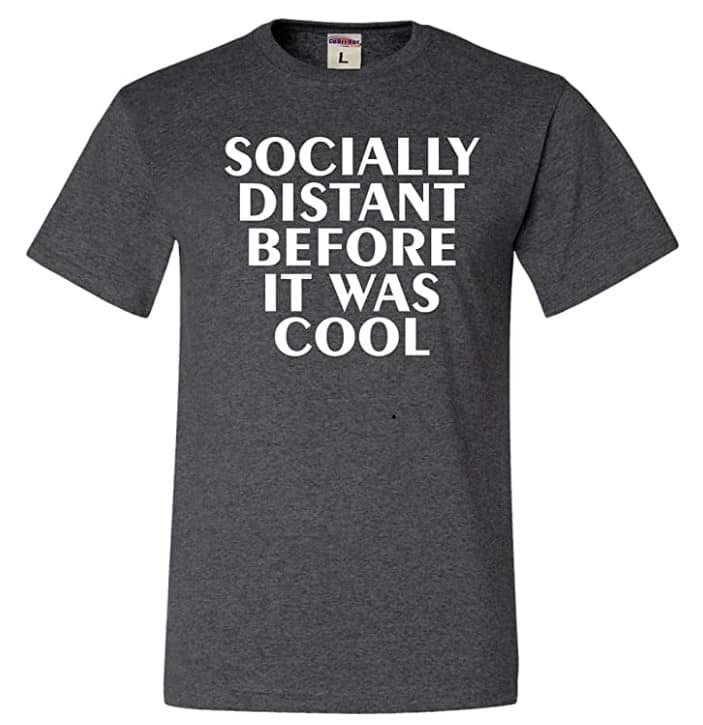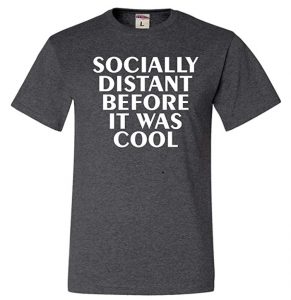 This t-shirt is perfect for the introverts in your life.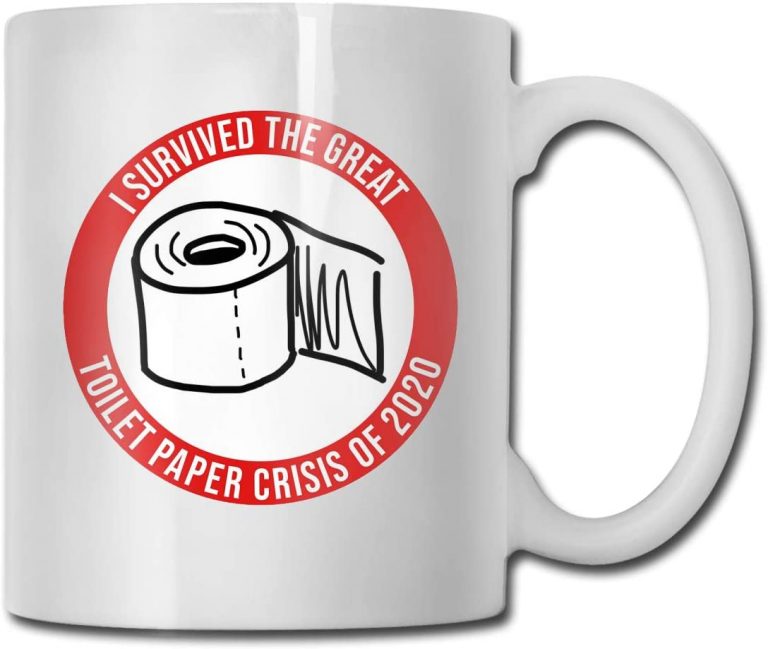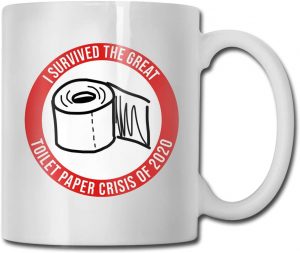 Who knew toilet paper would become more valuable than gold? Commemorate the Great Toilet Paper Crisis of 2020 with this coffee mug.
Granted, these pet costumes are silly.  I must admit dressing up pets and taking pictures of them is one of my guilty pleasures. How about you?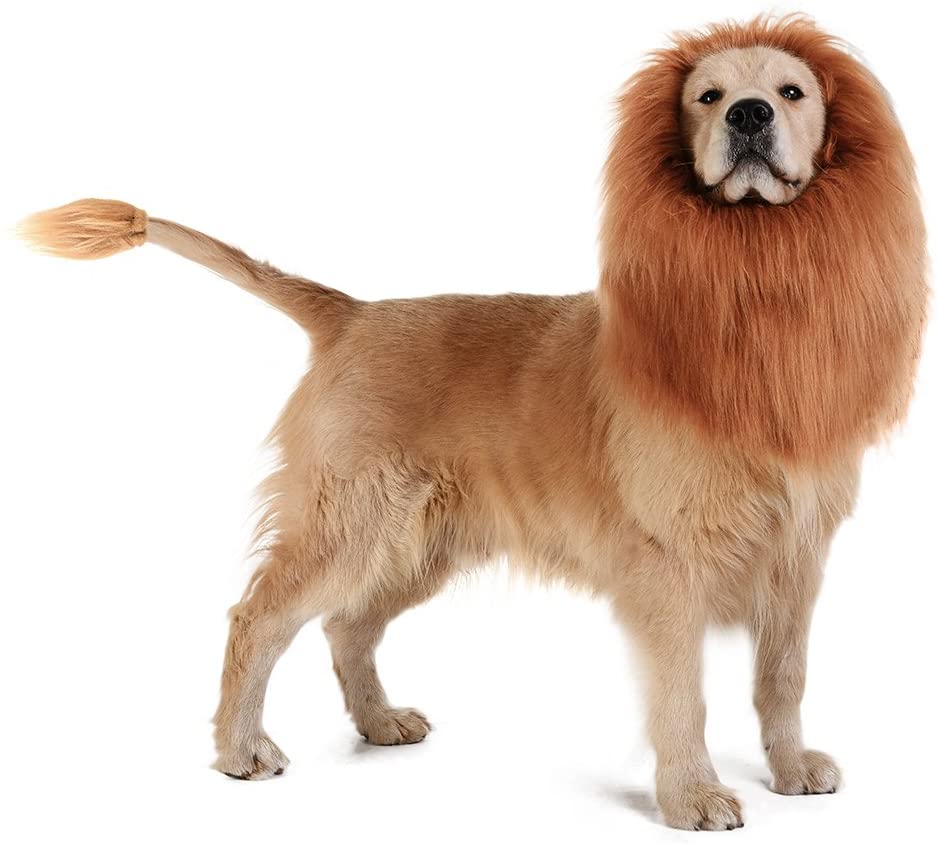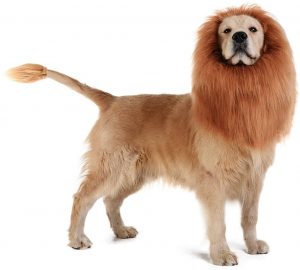 I mean, this picture says it all.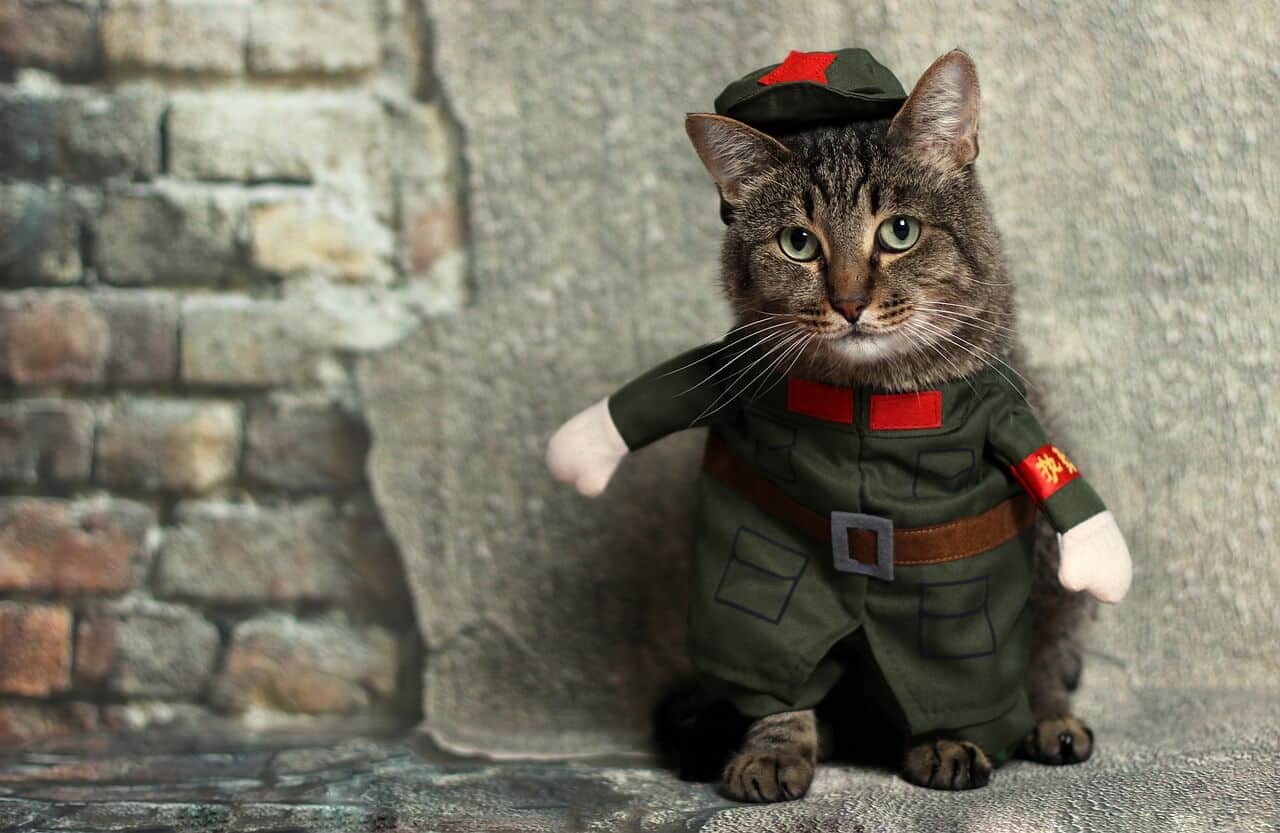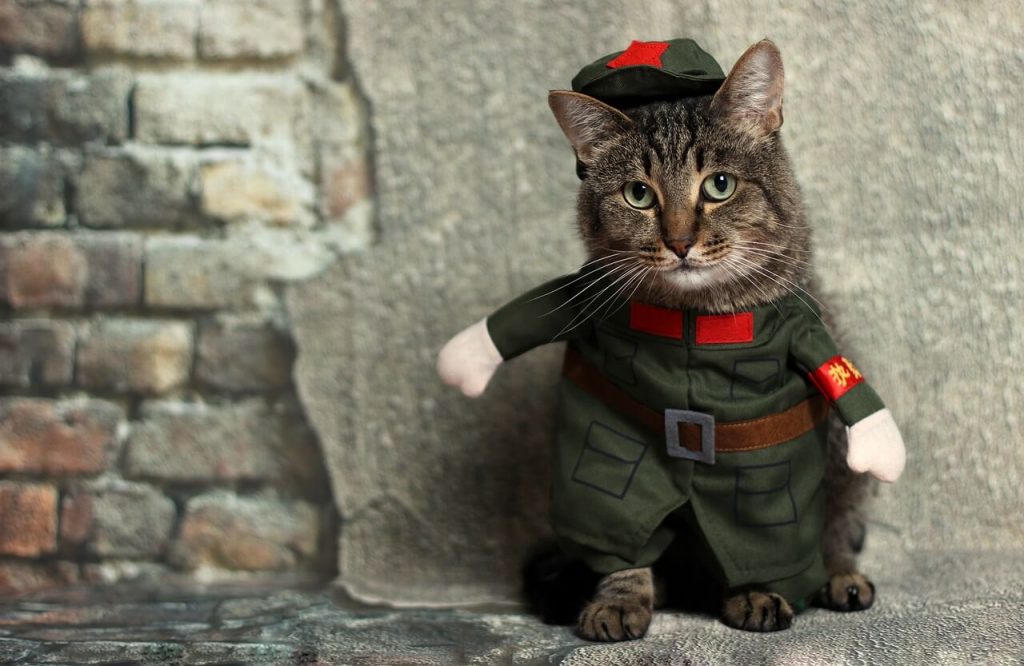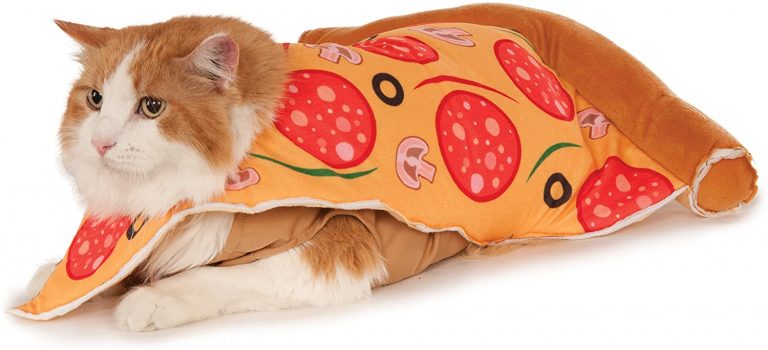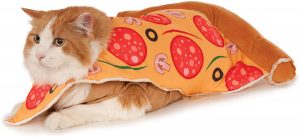 For all we know Fluffy is thrilled with all the extra attention.  Choose from dozens of funny costumes. A unique, and certainly different gift. Guaranteed to provide much needed laughs.
travel again.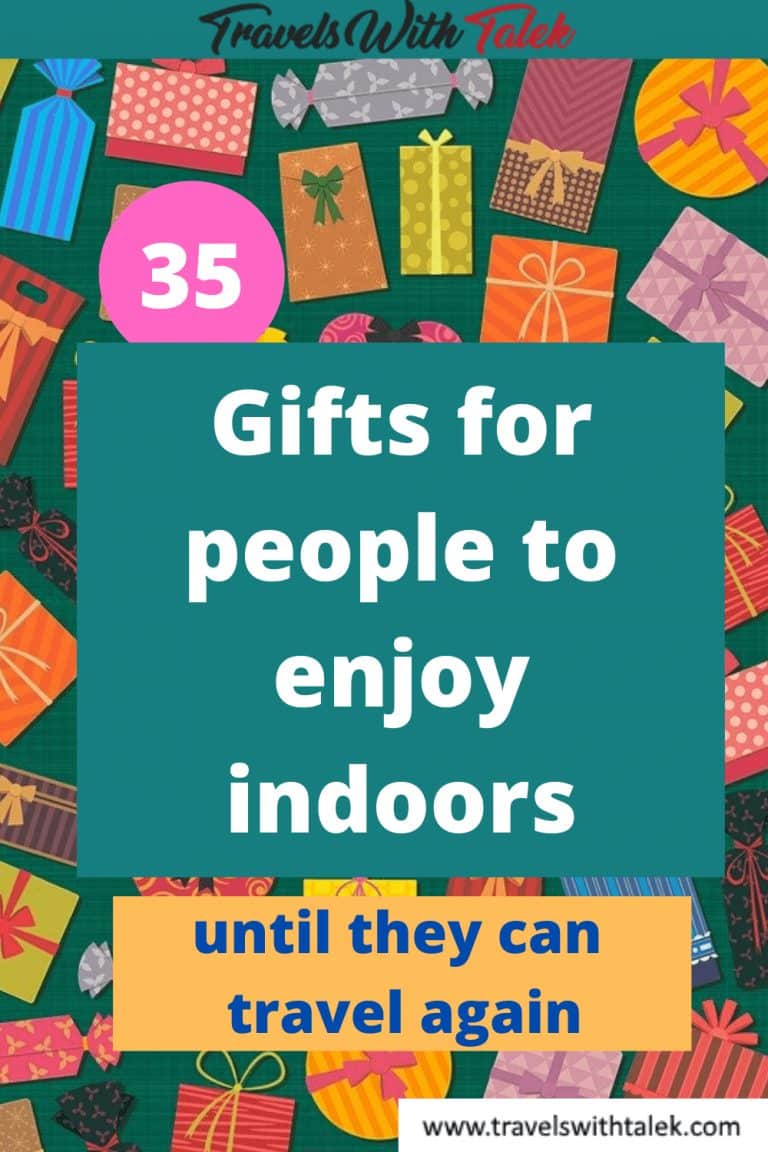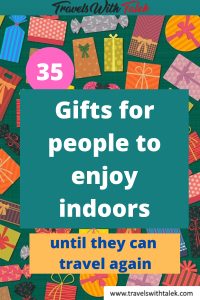 Why do YOU think make good gifts for people to enjoy indoors?
BTW, if you are getting ready for your trip, make sure to take advantage of these useful, money-saving links to book your trip:
I personally use, and can recommend, all the companies listed here and elsewhere on my blog. By booking through these sites, the small commission we earn – at no cost to you – helps us maintain this site so we can continue to offer our readers valuable travel tips and advice.