Back in 1983, Greece and France's ministers of culture came up with the idea of selecting one city to be part of its European Capitals of Culture program. They thought it would be a good idea to unite Europeans by focusing on the richness and diversity of European cultures, yet also raising awareness of their common history and values.
In 1985, the program officially started, and the Council of Ministers of the European Union named Athens the first Capital of Culture. Since then, the Council of Ministers of the European Union has chosen more than 60 cities, with a number of cities being selected in the year 2000 to celebrate the new millennium.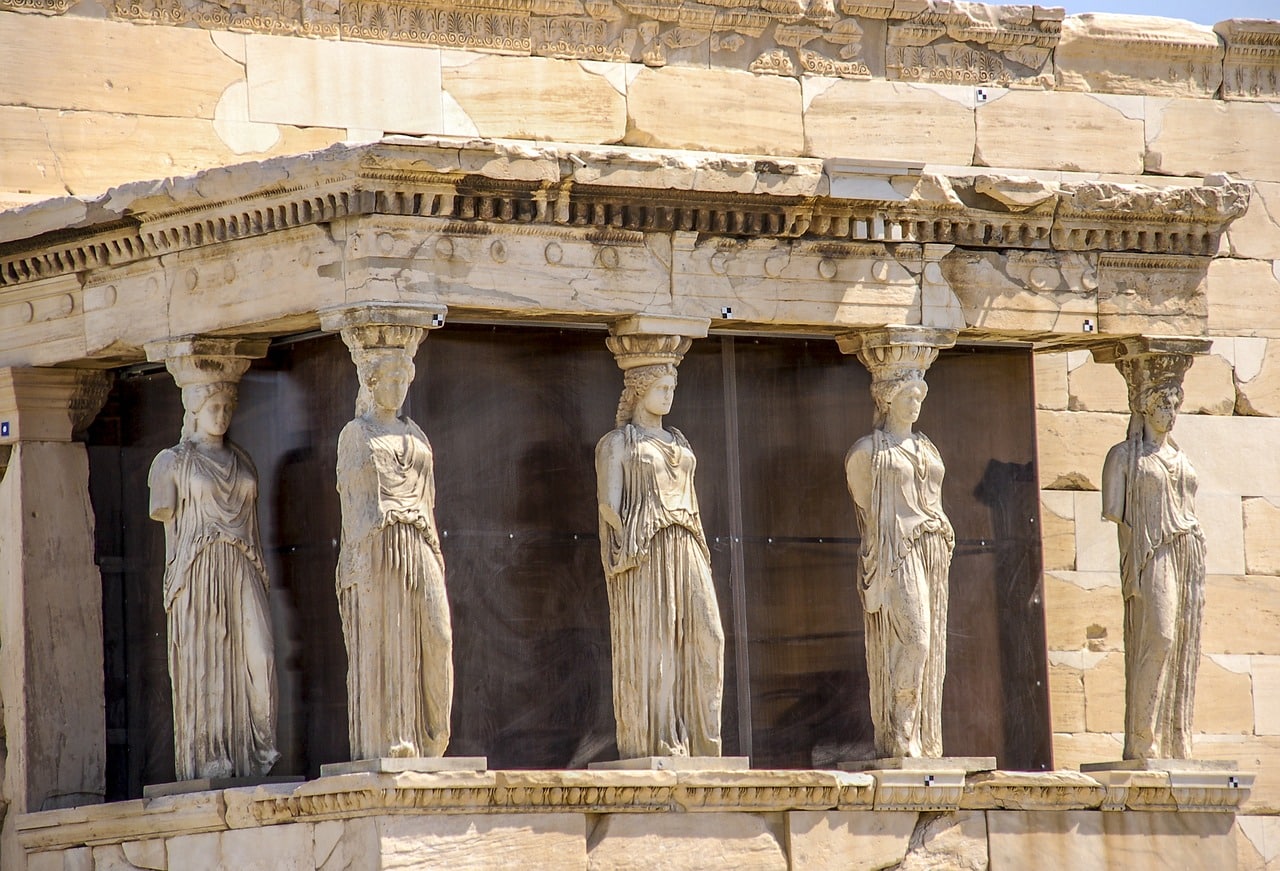 In Part 1 of our series on European Capitals of Culture, we start with the first 15: Athens, Florence, Amsterdam, Berlin, Paris, Glasgow, Dublin, Madrid, Antwerp, Lisbon, Luxembourg, Copenhagen, Thessaloniki, Stockholm, and Weimar.
European Capitals of Culture – Part 1
Athens, Greece – 1985
Back in 1985, Athens – the birthplace of democracy and cradle of Western civilisation – was designated the very first European Capital of Culture.
Thirty-four years on, the city has been through a lot. The economic crisis brought with it over a decade of austerity. Greece finally emerged from bailout measures in 2018. Waves of refugees arriving in the country added to financial pressures. But it's not all doom and gloom; an exciting seam of creativity and cooperation emerged from the dark years of the crisis.
Athens is now a city hitting its stride. Its magnificent ancient Acropolis and the neoclassical streets of Plaka sit alongside a very visible form of modern creativity – street art. Love it or hate it, it's a striking juxtaposition. Politically, socially, Athens is a fascinating place to be today. The crisis attracted volunteers, journalists, and activists who tapped into Athens' strong tradition of alternative culture. Grassroots initiatives filled the gaps left by gaping holes in government funding.
These days tourist numbers are up and the city is also attracting artists, startups and digital nomads. Designer hotels and gallery spaces are cropping up everywhere. The gleaming Acropolis Museum and Stavros Niarchos Foundation Cultural Centre have boosted the city's cultural cred, and in 2017 it hosted the Documenta art festival. Visitors are waking up to Athens' potential as a year-round city break destination. And, of course, the Acropolis is still there, watching over the city as always.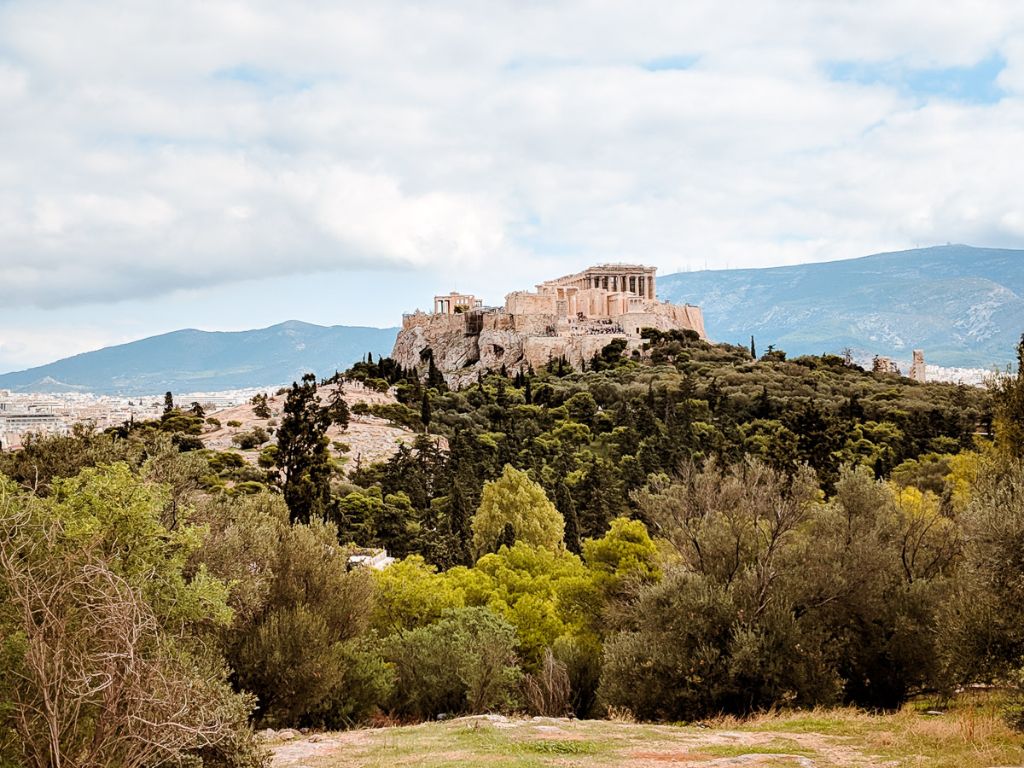 Steph Edwards blogs at The Mediterranean Traveller.
Florence, Italy – 1986
Considered the birthplace of the Renaissance, Florence, Italy became the second city to be added to the list of European Capitals of Culture in 1986. Lying 2 hours northwest of Rome, it is home to some of the most amazing architecture and art in the world. This is thanks in part to the the wealthy merchant and banking families of the Renaissance, such as the Medici, which ruled Florence for generations. They would often show their civic pride by commissioning great works of art and architecture.
Where else can you see Michelangelo's David, Botticelli's Birth of Venus, and climb the modern world's first dome of the Cattedrale di Santa Maria del Fiore (pictured below) all in one day? And that's not all. In what was once the Medici's offices, known as the Uffizi, you can view paintings by Leonardo da Vinci, Titian, Botticelli, Raphael, and Giotto. If sculptures are more your thing, then all you need to do is visit the Bargello to see works by Michelangelo, Donatello, and Ghiberti.
Today, Florence's artistic legacy lives on in the Oltrarno neighborhood, where you can find artisan shops full of handmade furniture, jewelry, and even books and marbled paper. You can also find refurbished antique items by artists who have taken up the mantle of dying techniques of gilding, engraving, etching, and the like.
Florence is truly a treasure trove of culture and shouldn't be missed.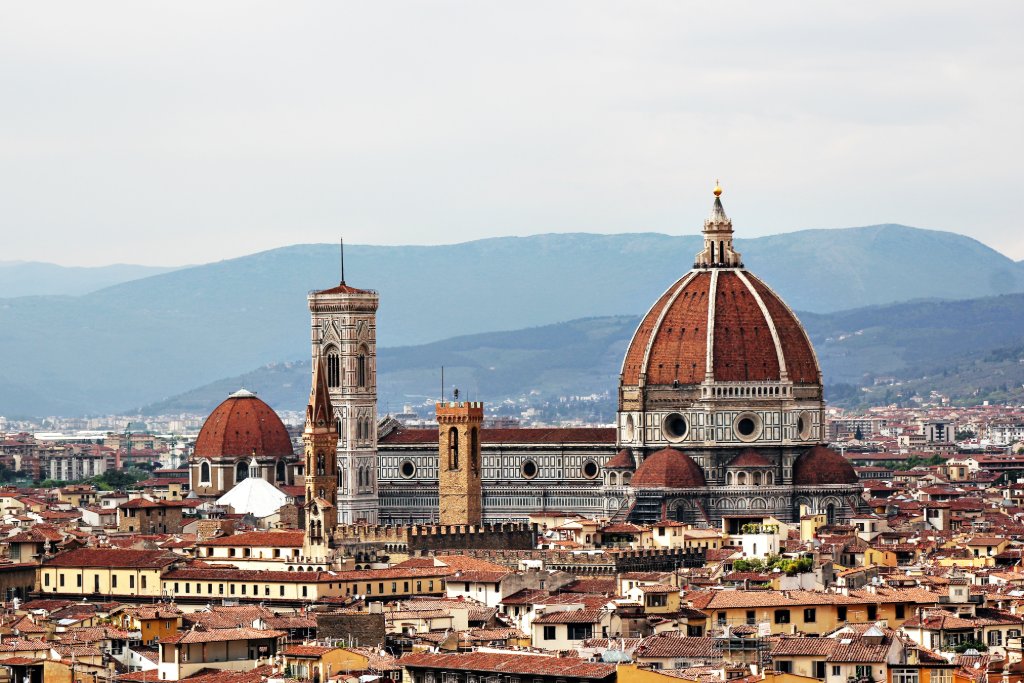 If you're venturing to Italy, don't miss the southern region! Check out these posts:
Best deals on hotels in Florence.  Explore day trips from Florence, museum tours, wine tours, cooking classes, skip the line tickets and more here.
Amsterdam, The Netherlands – 1987
Amsterdam is one of the best European cities to experience culture as Amsterdam is full of fantastic museums, such as the Rijksmuseum that feature the works of the Dutch Masters. Similarly, there are many smaller museums that perfectly capture Dutch wealth and austerity as a small glimpse into this fascinating period.
What makes Amsterdam so special is that many of Amsterdam's cultural traditions have been so well preserved that you can still experience them today. You can still visit brown bars, dark wood paneled cafes that date back to the 1600s to try the same drinks following the same recipes as centuries ago. These jenever bars stand out as a special place to understand this pivotal moment in European history where trade and spices from abroad changed what had been distinctively Dutch food until that period.
Of course, Dutch influence does not stop there. The contributions of major Dutch artists from movements such as De Stijl compromise a major contribution to modern art, which can be seen in the Stedelijk Museum in Amsterdam.
Today, Amsterdam thrives in terms of small boutiques and bespoke brands who draw direct inspiration from Amsterdam and its diverse residents. You can visit many of these wonderful shops in the 9 Streets, a neighborhood full of small boutiques. I always love to browse the innovation here that range from leather goods to biking staples to the latest fashion.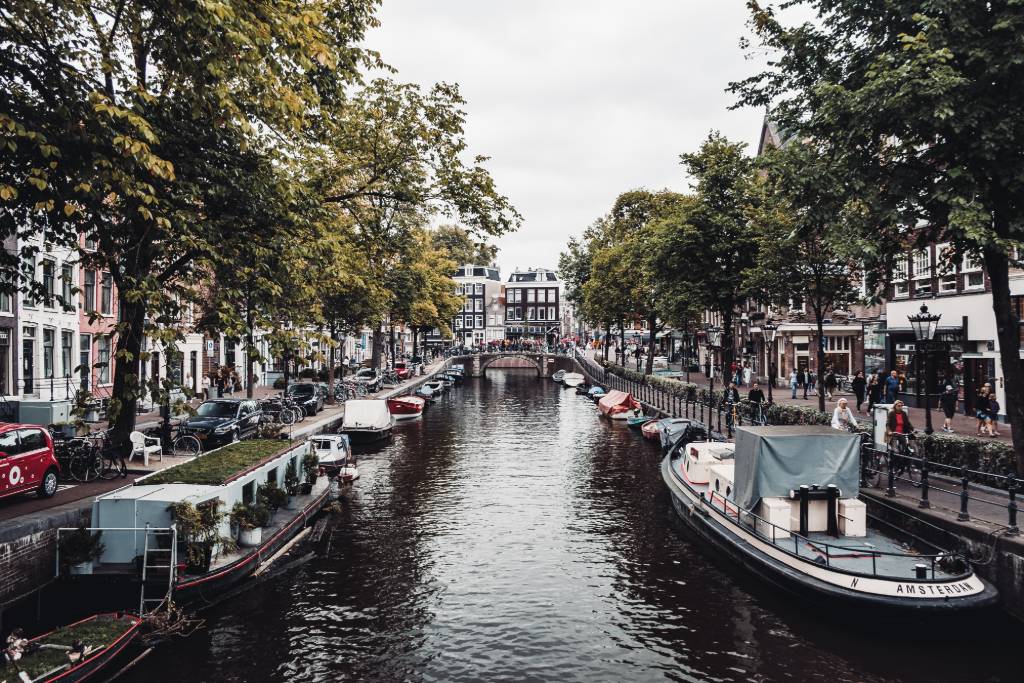 Karen blogs at WanderlustingK.
Check here for hotels in Amsterdam.
Berlin, Germany – 1988
Berlin is a city unlike any other, mostly because of its history throughout the 20th century, when it was divided by the Berlin Wall. Two Berlins existed – East Berlin, the capital of the German Democratic Republic, and West Berlin, an enclave belonging to the German Federal Republic that was "an island of freedom in a Communist sea," as Kennedy defined it in 1961.
Berlin became European Capital of Culture in 1988, when the city was still divided. The Wall would come down only a year later, and the city was reunified in 1990. Over 25 years later, Berlin remains one of the most culturally vibrant places in Europe, a truly unique city because of its unique alternative vibe.
For years after the fall of the Wall, the city was full of squats and collectives, and low rents brought an influx of creatives from all over the world. Now, rents are creeping up fast and several districts in the city are succumbing to gentrification, but Berlin is still full of interesting things to do. There's street art all over the city, an excellent street food scene, restaurants from all over the world and some unusual museums like the currywurst or computer games museum. For those who prefer 'regular' museums, the best bet is heading to Museuminsel, an island in the Spree river full of museums. The Pergamon Museum is really worth a visit, displaying the Pergamon Altar and the Ishtar Gate, formerly marking the entrance to the great city of Babylon.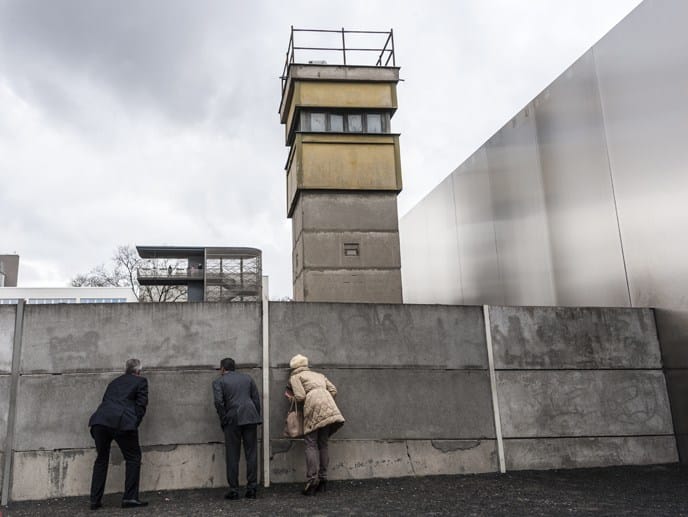 Margherita Ragg blogs at The Crowded Planet.
Best places to stay in Berlin at the best prices.
Paris, France – 1989
Boasting some of the best art in the world, countless historical sights, stunning architecture, one of the world's most celebrated cuisines, and some of the most iconic fashion houses in the world, it's abundantly obvious to anyone who steps foot inside the City of Lights that it is–and probably always will be–worthy of being honored as a Capital of Culture.
Whether you're interested in the culture of the rich and powerful (check out the royal apartments in the Louvre, the palace of Versailles), magnificent art and artifacts from around the world (Musee d'Orsay, the Louvre, the Musee Rodin, the Orangerie, I could go on forever), the Bohemian lifestyle of the late 19th century (hello Montmartre), or the offbeat and unusual history of Paris (the Sewer Museum and catacombs are great places to start), Paris has a cultural highlight for you.
"If you are lucky enough to have lived in Paris as a young man, then wherever you go for the rest of your life, it stays with you, for Paris is a moveable feast." ― Ernest Hemingway, A Moveable Feast Click To Tweet
Paris, like many of the best cities in the world, offers layer upon layer of history. No one week or month or year in the city could hope to uncover all of its treasures, and each return visit brings new and rich cultural experiences, whether it's ducking into an unknown church, sliding into a quiet neighborhood, or checking out one of Paris' many obscure museums.
It is a city to be savored–and it is a joy to continue discovering it over time.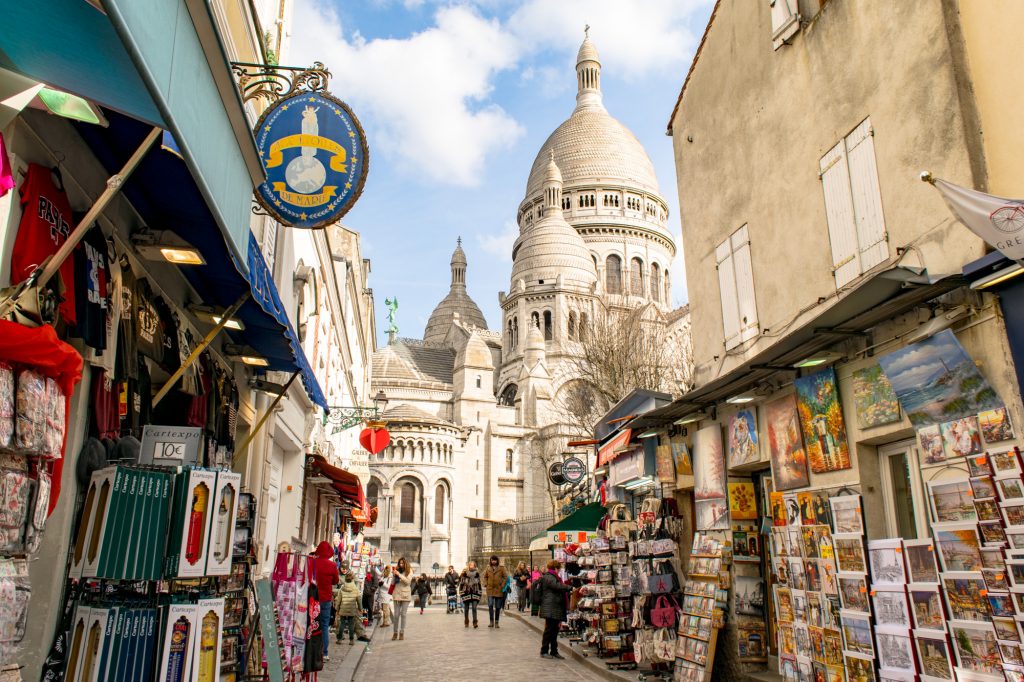 Kate Storm blogs at Our Escape Clause.
Romantic stays in Paris. Get skip-the-line tickets to all Paris attractions here.
Glasgow, Scotland – 1990
Glasgow was declared the European Culture of Capital in 1990 following an intense period of regeneration after an economic and social crash that shook the city. Glasgow had been the 2nd city of the British Empire and a leading global ship-building hub for centuries. However, all that was gone – the city had to reinvent itself. Many new cultural institutions such as the Burrell Collections or the SECC, a conference and events centre, were opened. And, there were theatre productions and arts projects that infused the city with a new cultural confidence that it needed direly. Ever since, Glasgow has established itself as the cultural hub for Scotland.
Glasgow has a rich cultural landscape. There are art galleries and museums, many of which are free, such as the Kelvingrove Museum, the Lighthouse Centre for Architecture and Design or the People's Palace which is the keeper of the city's social history. Numerous art and music schools bring forward a talented community of artists and musicians who find their feet in the venues and studios of Glasgow and start their global careers right here. A street art trail in the city centre captures the hearts of locals and visitors alike. Today, there are many tours that capture these aspects of Glasgow's history and presence and make it easy to understand how they are all related.
The city is also working through its own past, particularly in relation to the slave trade and will soon be setting up a Slavery Museum to commemorate and deconstruct Scotland's instrumental role in the slave trade.
As such Glasgow is a cultural city that constantly grows and reinvents itself, and fosters a great sense of creativity, cultural awareness and appreciation of the arts!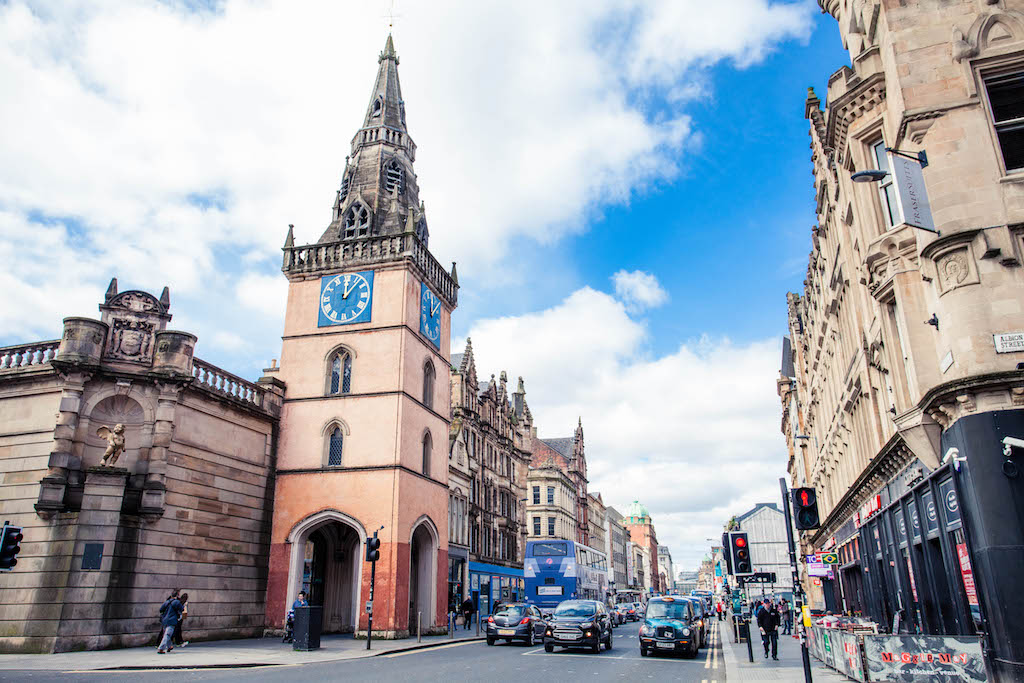 Kathi Kamleitner blogs at Watch Me See.
Dublin, Ireland – 1991
Dublin is the cool brother of United Kingdom and European Union. You know, the one who takes you out drinking – Guinness if you're a beer fan or Jameson if you're into Irish whiskey. After all, they're both produced in Dublin itself with Temple Bar acting as the perfect conduit to consume these spirits. No wonder Dublin is incredibly fun to hang out at and has some of the friendliest locals that you will come across. Dublin is also a great centre for literary purists what with James Joyce, George Bernard Shaw, Jonathan Swift and W.B. Yeats leaving their literary trails for you to pick up on.
And then there's the Trinity College with the Book of Kells to inspire greatness in you. The country's patron saint St Patrick has a beautiful church named after him here. On the other hand, Dublin Castle and Kilmainham Gaol will introduce you to Ireland's past – near and close. The best part of course is the fact that Dublin is one of the smallest capital cities in all of Europe, which means most attractions are within walking distance of each other. Once you've explore the city, you will find that Dublin is full of culture, whether its literary, historic or simply the fun part of being among Dubliners.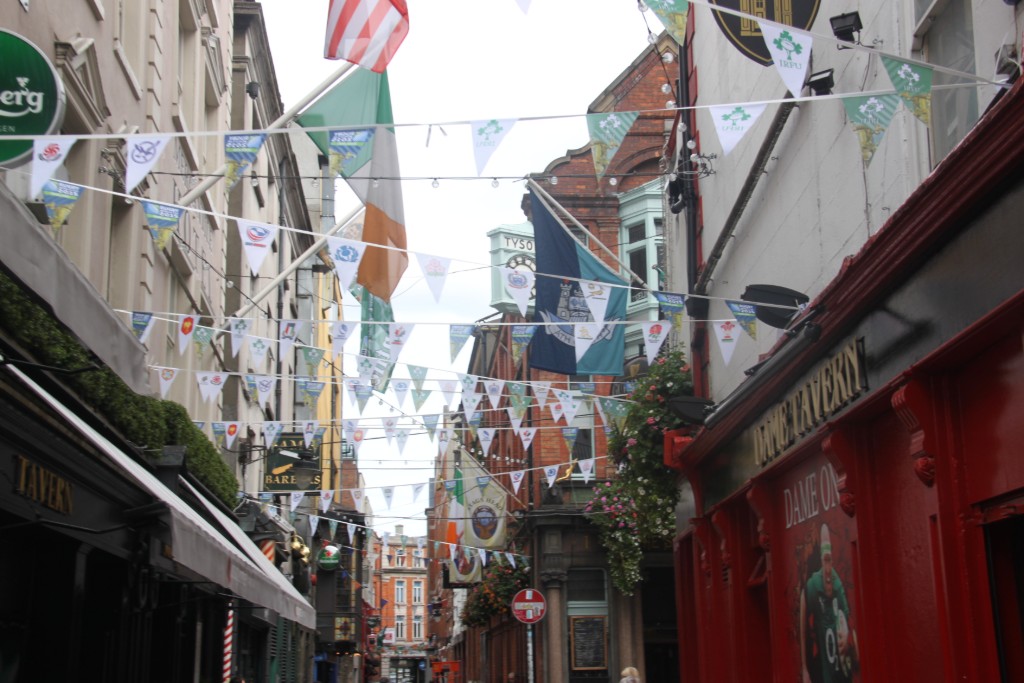 Priyanko Sarkar blogs at Constant Traveller.
Cool places to stay in Dublin. Go on a pub crawl, explore day trips from Dublin, go on a castle tour and more here.
Check out some of the best things Ireland is famous for.
Madrid, Spain – 1992
Madrid easily qualifies to be a European Capital of Culture because it not only has stately architecture and beautiful plazas, but it is also home to two of the world's best museums.
There are several plazas in Madrid in which you can relax and enjoy classic Spanish architectural beauty. Highlights of the Puerta del Sol in the center of downtown Madrid include the old Post Office (now the office of the President), the former Paris Hotel (topped with a classic Tio Pepe sign), and a statue of The Bear and the Strawberry Tree, the symbol of Madrid. Another classic plaza, the Plaza de la Villa, is surrounded on three sides by wonderful 17th-century baroque architecture and on the other side by the Gothic Casa de los Lujanes.
Another center of Madrid's architecture is Parque del Buen Retiro. This former royal property is now home to landscaped gardens; the Retiro Pond, a small lake that you can row boats in, backed by a colonnaded monument to Alfonso XII; a few remaining buildings of the Buen Retiro Palace (now a museum); and the sparkling crystal palace (now art galleries).
Not far away is one of the world's best museums, the Prado. I fell in love with El Greco's works here. There are also several works by Picasso, and, of course, Goya. The other jewel in Madrid's crown is the Reina Sofia Museum. The centerpiece here is Picasso's Guernica. Dozens of studies that Picasso did in preparation for the main painting, which provide a fascinating glimpse into the artist's process, surround the enormous painting.
Madrid truly is a capital of culture.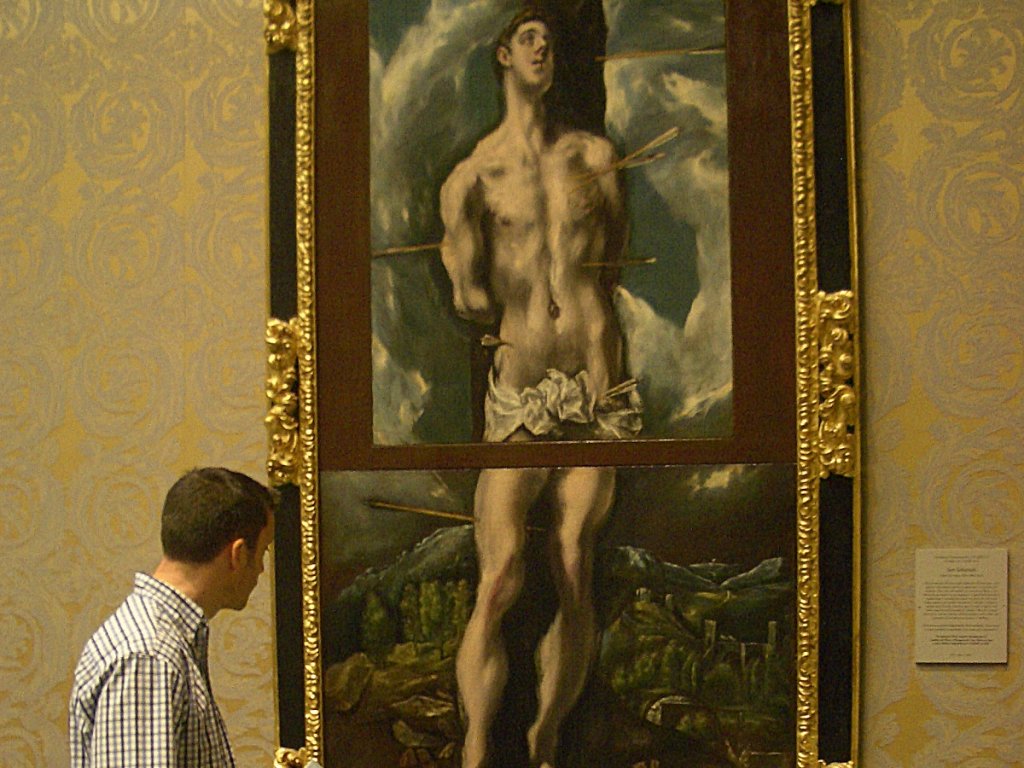 James Ian blogs at Travel Collecting.
Where to stay in Madrid. 
Antwerp, Belgium – 1993
Named Europe's Capital of Culture in 1993, Antwerp is the biggest city and capital of Flanders. Rich in history, you can find the oldest stock exchange in Europe in Flanders, as it was once Europe's most important trading city. It was also home to Peter Paul Rubens, a great artist of the Flemish Baroque tradition. Unfortunately, Antwerp was all but destroyed in World War II, yet it has gone through a transformation of sorts from a city of heavy industry to a city with a creative, edgy spirit. Today, it's a bustling city that's home to a collection of high-quality museums, an enormous cathedral, and interestingly enough, is also a center of the fashion industry. It is certainly a city worthy of being a European Capital of Culture!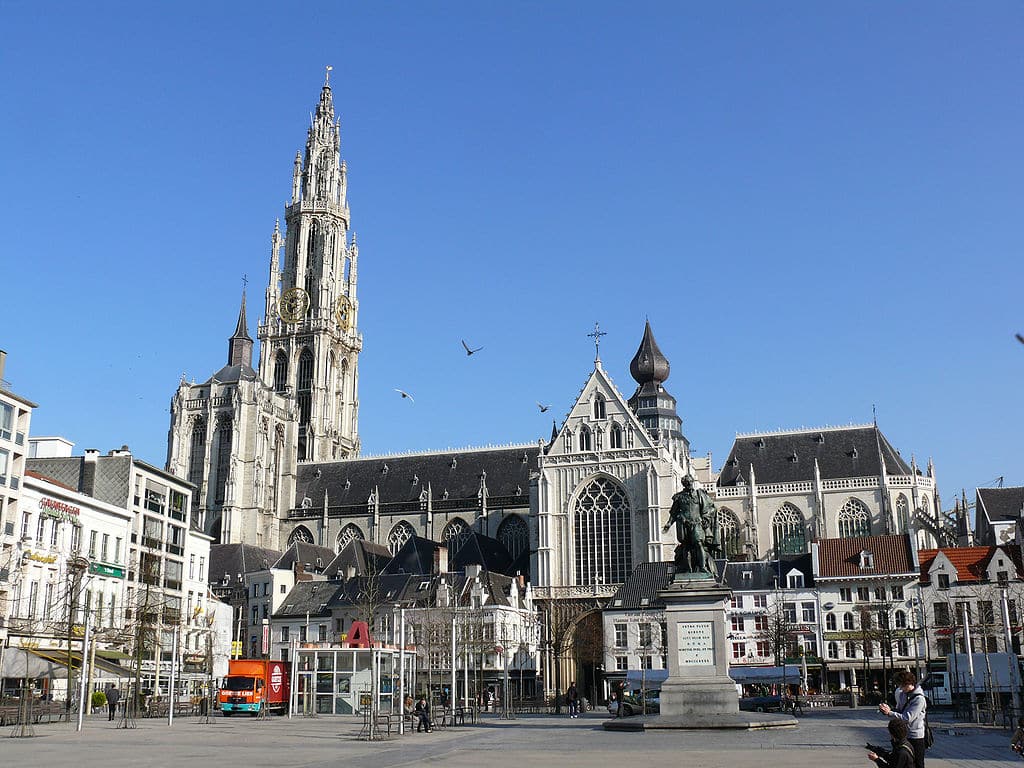 Where to stay in Antwerp.
Lisbon, Portugal – 1994
Have you ever thought about traveling to Lisbon?
Known as one of the most beautiful Mediterranean cities, Lisbon is also a great choice for those who are craving some culture and quality sightseeing.
It is not a coincidence when in 1994 Lisbon was listed as European Capital of Culture. The city is so rich of history, art, and architecture that you will need at least a few days in order to be able to see it all.
If on the one hand you can dive into a real journey through history, visiting the stunning Sao Jorge Castle, strolling around the streets of Alfama, the district which gave birth to the traditional Portuguese Fado music, and jumping back into the past by visiting the Monument to the Discoveries which was conceived to celebrate the Portuguese age of discoveries of the 15th and 16th centuries.
On the other hand you can enjoy art and culture by simply walking around the city. Fill your eyes with beautiful azulejos tiles. And if you are more into contemporary and urban art, you will be happy to know that Lisbon is becoming a new Mecca for street artists from all over the world. From Os Gémeos, Blu e Sam 3 and Vihls: All the main graffiti artists are coming to Lisbon right now.
Oh, if you are into the urban scene don't forget to check the very famous LX factory: a contemporary mix of graffiti, street food, markets, and lots of art.
Lisbon is a 360 degrees capital of culture, and I am sure you will just love visiting it!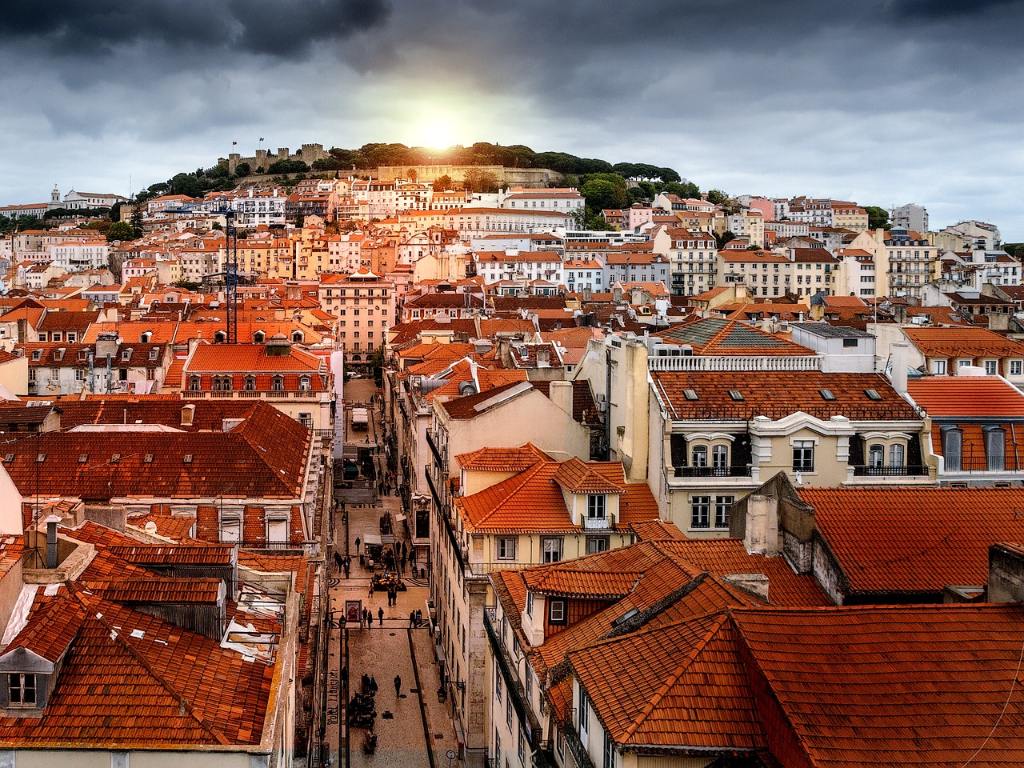 Maire Bonheim blogs at The Lazy Trotter.
Best places to stay in Lisbon. Explore the best of Lisbon tours, day tours from Lisbon and food and wine tours here.
Luxembourg – 1995
Luxembourg is a great city to visit. But not only the city itself is worth a visit – also the surrounding small country of Luxembourg is amazingly beautiful and definitely worth a visit. With its gorgeous nature and impressive castles, the landscape of Luxembourg seems to be cut out of a fairy tale book.
Luxembourg offers a really international vibe. Can you believe that almost half of the people living here are foreigners? Moreover, many people get here every day for work from the surrounding countries France, Germany, and Belgium.
The probably most famous of the sights to see in Luxembourg City are the Bock Casemates. These are underground passages located inside of the antique city walls of Luxembourg. Built in the 17th century, they have been used to defend the city. Today you can still visit them and have a walk through these underground tunnels. Here you can learn a lot about the history of this unique city.
When walking through the rest of the city you can find a lot more beautiful sights such as cathedrals, churches, and cute little squares where you can stop and enjoy some of Luxembourg's delicacies.
Our highlight in Luxembourg was the neighborhood of Grund. It's the traditional area of Luxembourg and perfect for a peaceful walk. Just stroll along the Alzette river which runs through this neighborhood and enjoy the wonderful architecture of the town.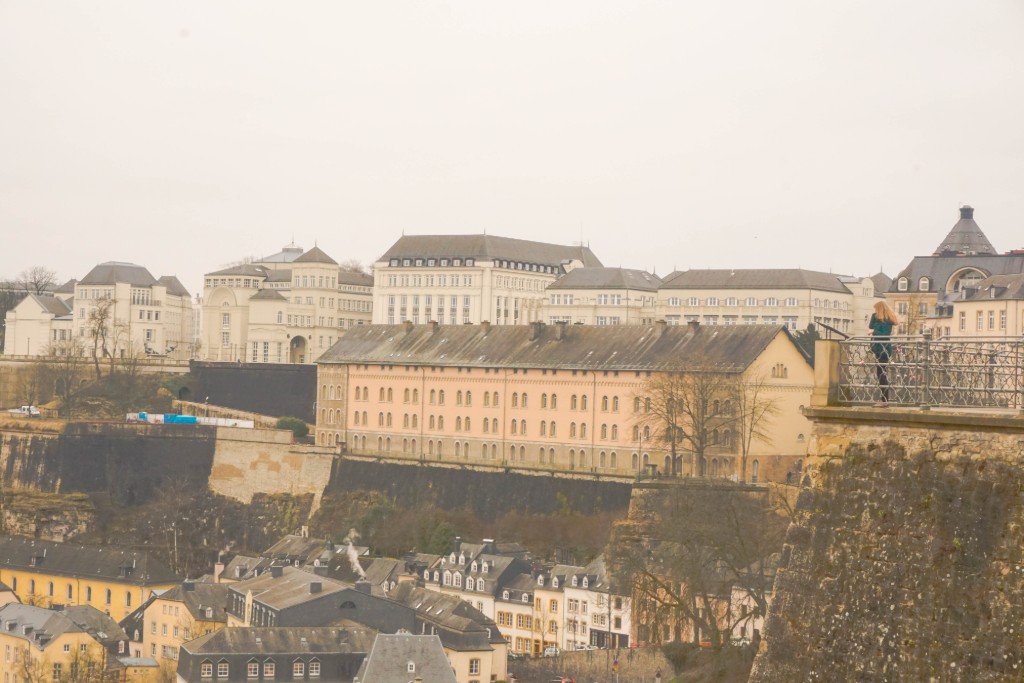 Vicki blogs at Vicki Viaja.
Copenhagen, Denmark – 1996
It is odd to think that much of Copenhagen as we know it today was actually conceived during the months running up to the year 1996 in which Copenhagen held the title 'European Capital of Culture'. The city of Copenhagen started its journey by sprucing up old buildings, often re-purposing former industrial areas for new, more exciting purposes. One of the best examples is Øksnehallen, a conference center and art exhibition space that draws thousands of people every year. Its beginnings, however, weren't nearly as glamorous – The "ox hall" was originally a cattle market which was later turned into a commercial freight center.
Today, Copenhagen continues its tradition of continuous reinvention. With a growing population, the city is once again reclaiming former industrial (and sometimes even abandoned) areas and turning them into something special. Take for example famous Papirøen, a street food market which took over a former paper plant. After its closing in 2017, a similar project, Reffen, emerged on Refshaleøen. Refshaleøen served as the home for the shipyard Burmeister & Wain for more than 150 years before the company closed its doors and the area fell into disrepair. Now, after several years of redevelopment, the island hosts the CC Art Center, various event venues, top-notch restaurants, an artisan bakery, as well as a mix of indoor adventure companies.
But really, this is only scratching the surface. With dozens of art galleries, world-class theaters and music halls, an emerging street art scene, and hundreds of cultural events each year, Copenhagen is (and will always be) a European Capital of Culture.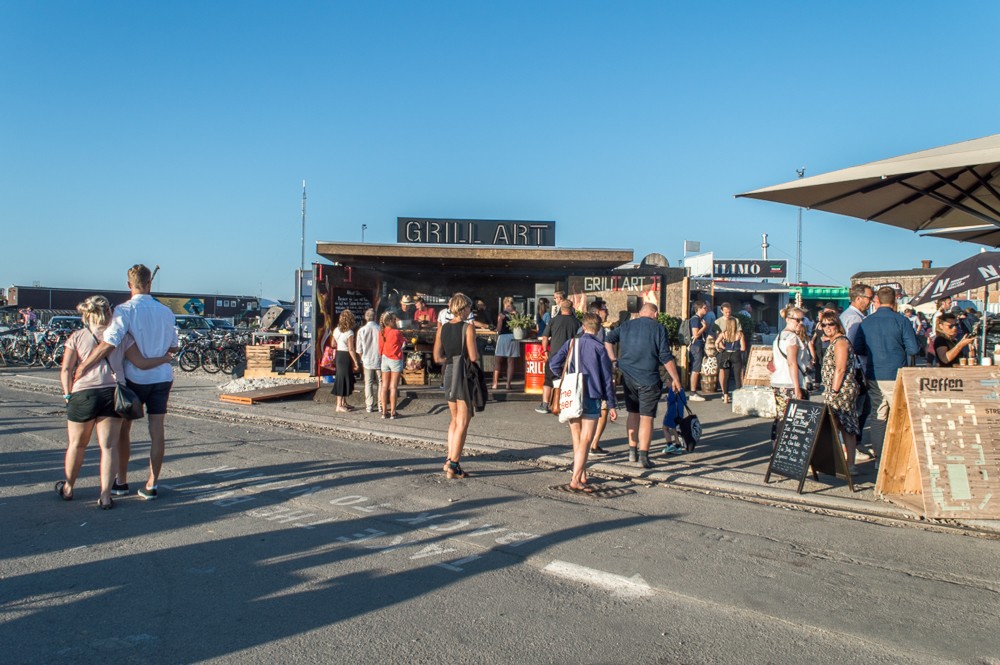 Jacky blogs at Nomad Epicureans.
Where to stay in Copenhagen. The best harbor cruise, skip-the-line for Tivoli Gardens and the money saving Copenhagen Card here.
Thessaloniki, Greece – 1997
Thessaloniki in Greece is a unique city and definitely merits the title of European Capital of Culture! Thessaloniki is the second largest city in Greece, after Athens of course, and it is home to a young population in part due to the popular university here. As a result, there are countless interesting cafes in Thessaloniki that are wonderful places to read, sip coffee, work on creative projects, and get your culture on. There is a vibrant culinary scene here as well, with restaurants doing innovative takes on traditional Greek classics and reinventing them for a modern audience — without increasing the price (Thessaloniki is shockingly affordable!).
Some excellent restaurants in Thessaloniki include Hoveza and Rediviva, focusing on making great food with simple, high-quality ingredients and pricing it affordably for all to enjoy. There are art installations all over the city, the most famous being the Zongolopoulous Umbrellas located on the Mediterranean not far from Thessaloniki's most famous landmark, the White Tower. This particular piece of art debuted at the Venice Biennale in 1993 and was later moved to the Thessaloniki seaside. While we've talked quite a bit about modern culture, there is a ton of ancient culture to take in as well.
Thessaloniki is home to countless old Orthodox churches and former hamams (Turkish bathhouses) that recall the days of Turkish Occupation. Museums such as the Museum of the Macedonian Struggle outline the difficulties of life under Ottoman rule, whereas the Archaeological Museum celebrates its rich history. You shouldn't miss the Museum of Atatürk, home to where the the first post-Ottoman president of Turkey was born. There are Byzantine churches, plenty of Greek ruins, and massive squares everywhere you look, beckoning you to spend more time in Thessaloniki!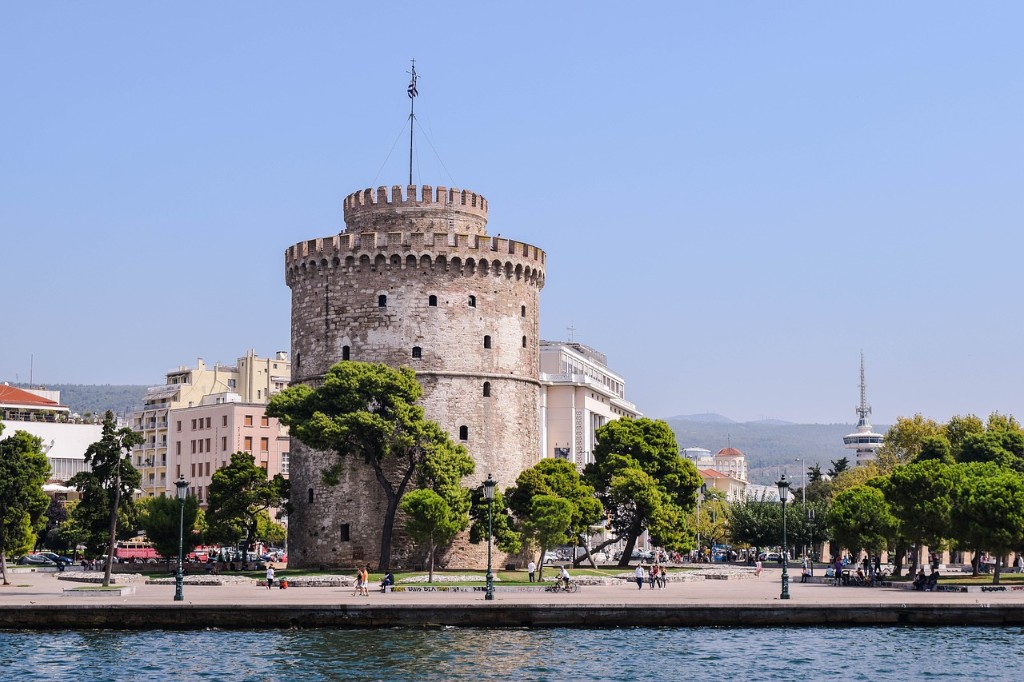 Allison Green blogs at Sofia Adventures.
Charming hotels in Thessaloniki.
Stockholm, Sweden – 1998
Stockholm is filled with history and beautiful old buildings, especially in the old town. It is also home to some pretty interesting museums such as the Vasa Museum, Abba Museum, Naturhistoriska Riksmuseet and of course the photography museum – Fotografiska. All these places are easily reached by foot or public transportation. The same applies to the rest of the city, so it's easy to get around and make the most out of your trip, even if it's just a few days.
Södermalm is another cultural hotspot with people from all over the world, and all kinds of different genres of Stockholmians. In Södermalm, you will also find a more relaxed and laid back attitude and bars with lower prices.
If you prefer an upscale cultural experience, head to Östermalm, and check out Sturecompagniet and Norrmalmstorg with all the fancy stores and nightclubs.
As a tourist, you should definitely not miss the old town. It was here that the Stockholm Bloodbath took place + several other historic events in Sweden. It's even said to be haunted these days, and one can follow along one of the nightly ghost tours.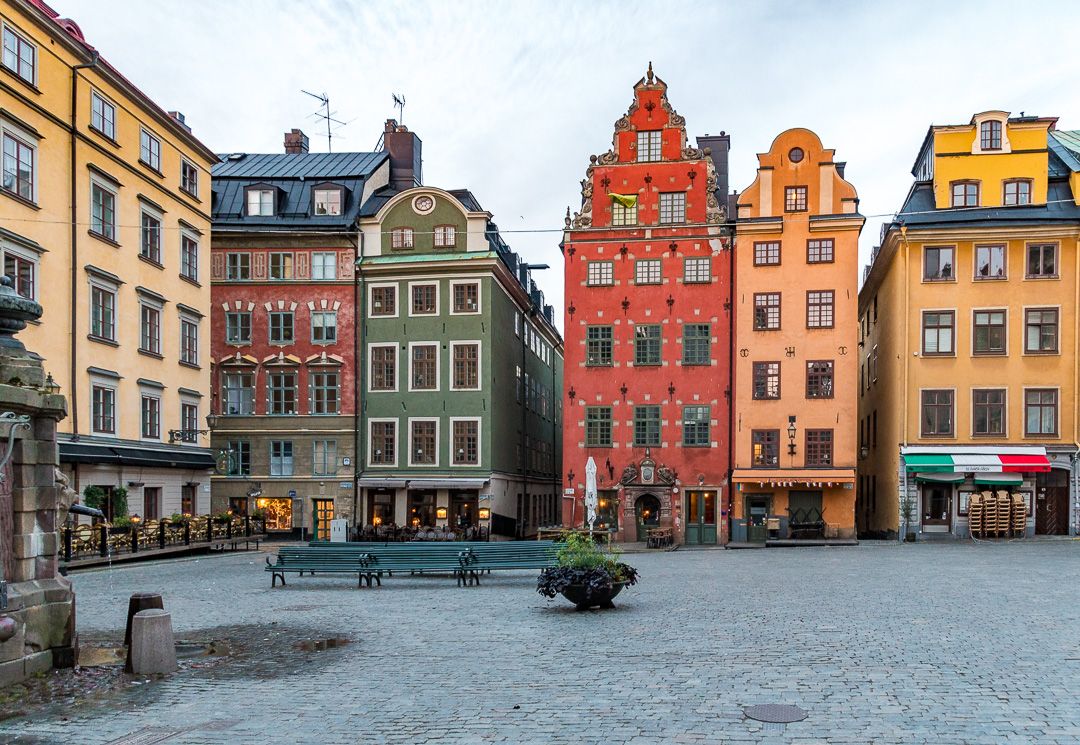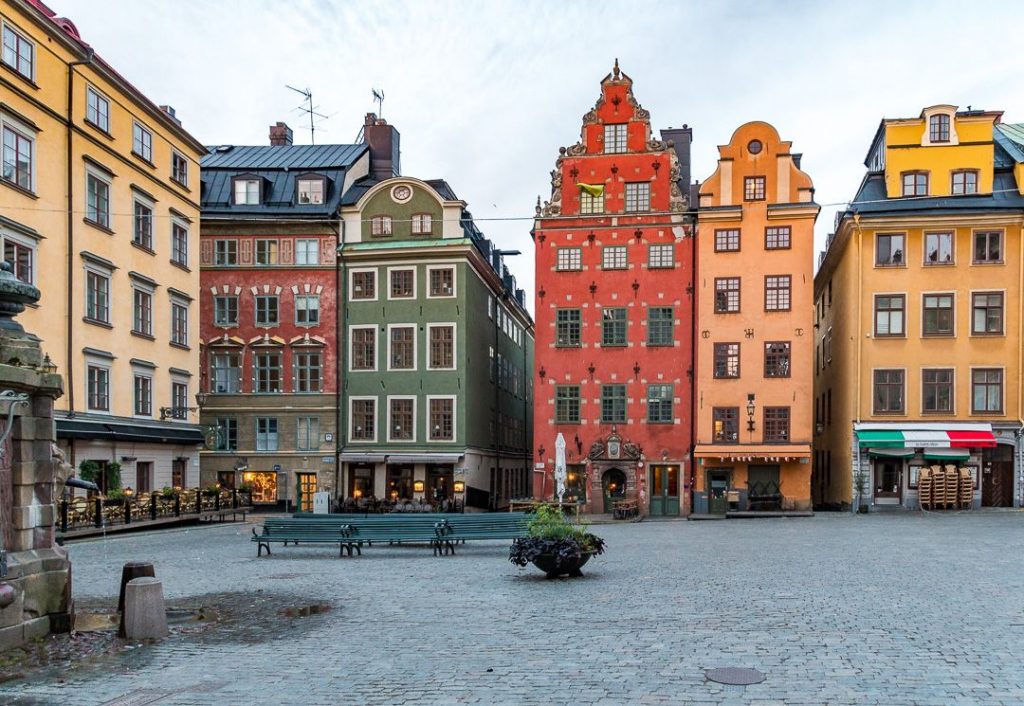 Alex Waltner blogs at Destinavo Travel Magazine.
Hotel deals in Stockholm. Learn about Viking tours, city bike tours and Stockholm shore excursions here.
Weimar, Germany – 1999
There is a very good reason why Weimar, Germany was one of the first cities to be declared a Capital of Culture. It was an important city during the German Enlightenment and notable personalities from the world of music, art and literature, like Franz Liszt and Friedrich Schiller, called Weimar home.
Today Weimar continues to live up to its reputation as a center of history and the arts with two World Heritage sites: Bauhaus art school and Classical Weimar as well as dozens of interesting museums for all tastes.
The most interesting museums are those that display the home of famous residents like the Liszt House, the Nietzsche-Archiv, and the Goethes Gartenhaus that combines the home and a lush, extensive and beautifully manicured garden.
Weimar is not all about museums showcasing philosophers and artists. It's in the parks where the city truly shines. Among the most beautiful is the Herdergarten and the Park del IIm with its curved bridge and surrounding forests. This park has a different charm all year but is especially beautiful in fall when the blazing colors of the turning leaves are most spectacular.
Don't leave Weimar without tasting the local specialties at Erbenhof Restaurant. It may be a bit pricey but definitely worth it!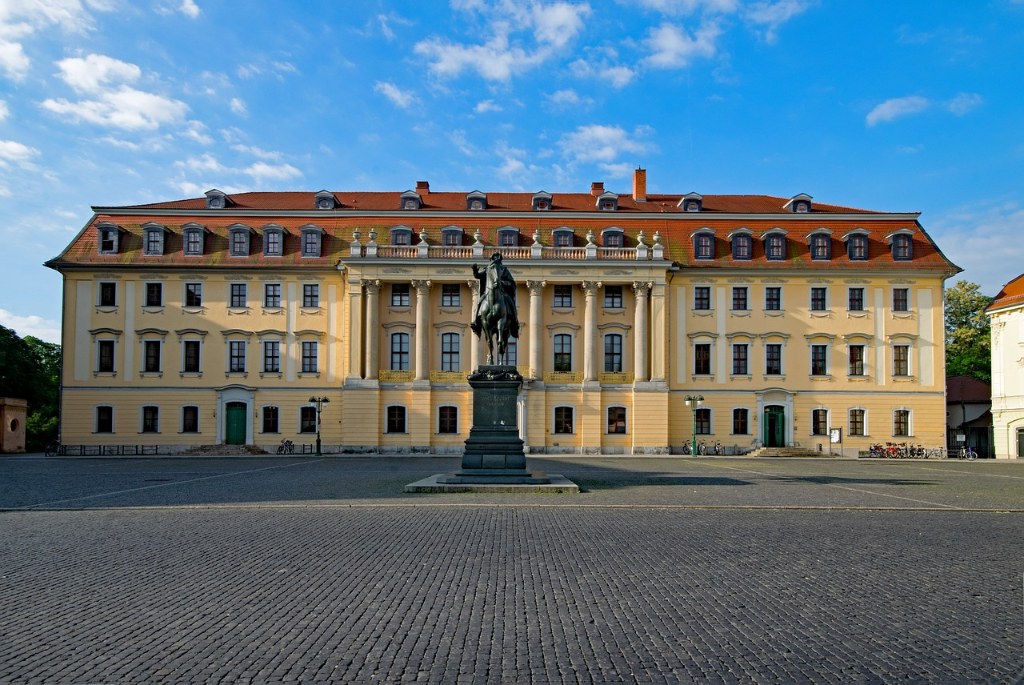 Talek blogs at Travels with Talek.
Best places to stay in Weimar.
Check out these guidebooks to accompany your visit to these fascinating European capitals of culture; Athens, Florence, Amsterdam, Berlin, Paris, Glasgow, Dublin, Madrid, Antwerp, Lisbon, Luxemburg, Copenhagen, Thessaloniki, Stockholm, Weimar.
If you like this post, then stay tuned as we explore all of the European Capitals of Culture, over 60 in all! Which of these is YOUR favorite?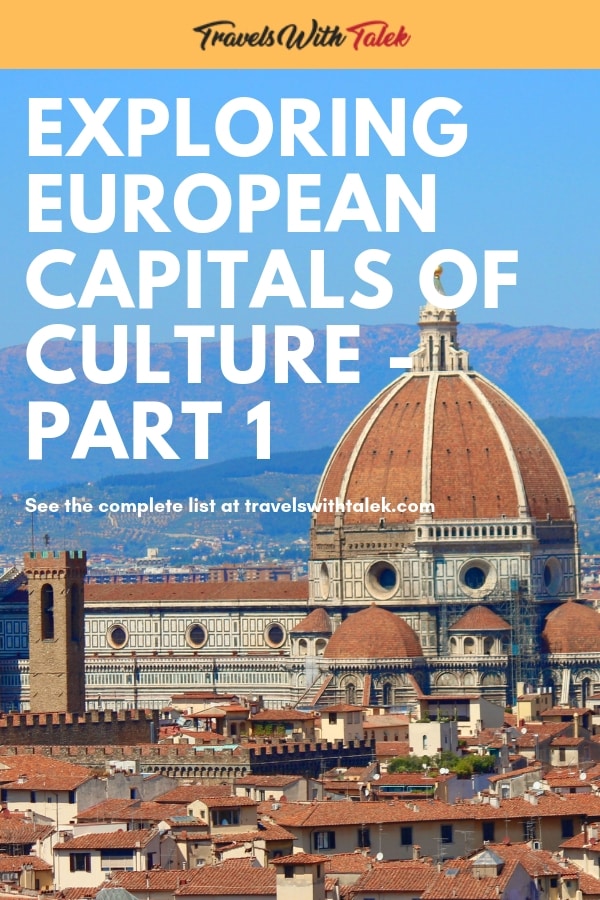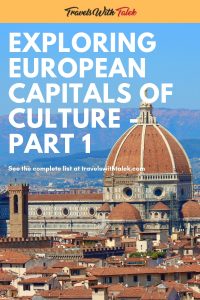 BTW, if you are getting ready for your trip, make sure to take advantage of these useful, money-saving links to book your trip:
I personally use, and can recommend, all the companies listed here and elsewhere on my blog. By booking through these sites, the small commission we earn – at no cost to you – helps us maintain this site so we can continue to offer our readers valuable travel tips and advice.