Updated October, 2021.
I know it's a mirage, but somehow the Adriatic seems  brighter, more dazzling around Dubrovnik in Croatia.  Maybe it is the sun reflecting brilliantly against the white fortifications that surround what is frequently called the Pearl of the Adriatic.  Maybe it's the shimmering waters flashing silvery sparks in the sunlight or the deep green of the coast contrasting with the impossibly blue hue of the ocean.  Or maybe it's the gelato! Whatever the secret, this UNESCO World Heritage Site should be a preferred vacation destination. 
Spending one or two weeks in Croatia is time enough to hit the high lights, but you'll need a lot more time explore everything the country has to offer. Meanwhile, start in Dubrovnik and read on to learn the 10 best things to do in Dubrovnik, one of Europe's most beautiful cities.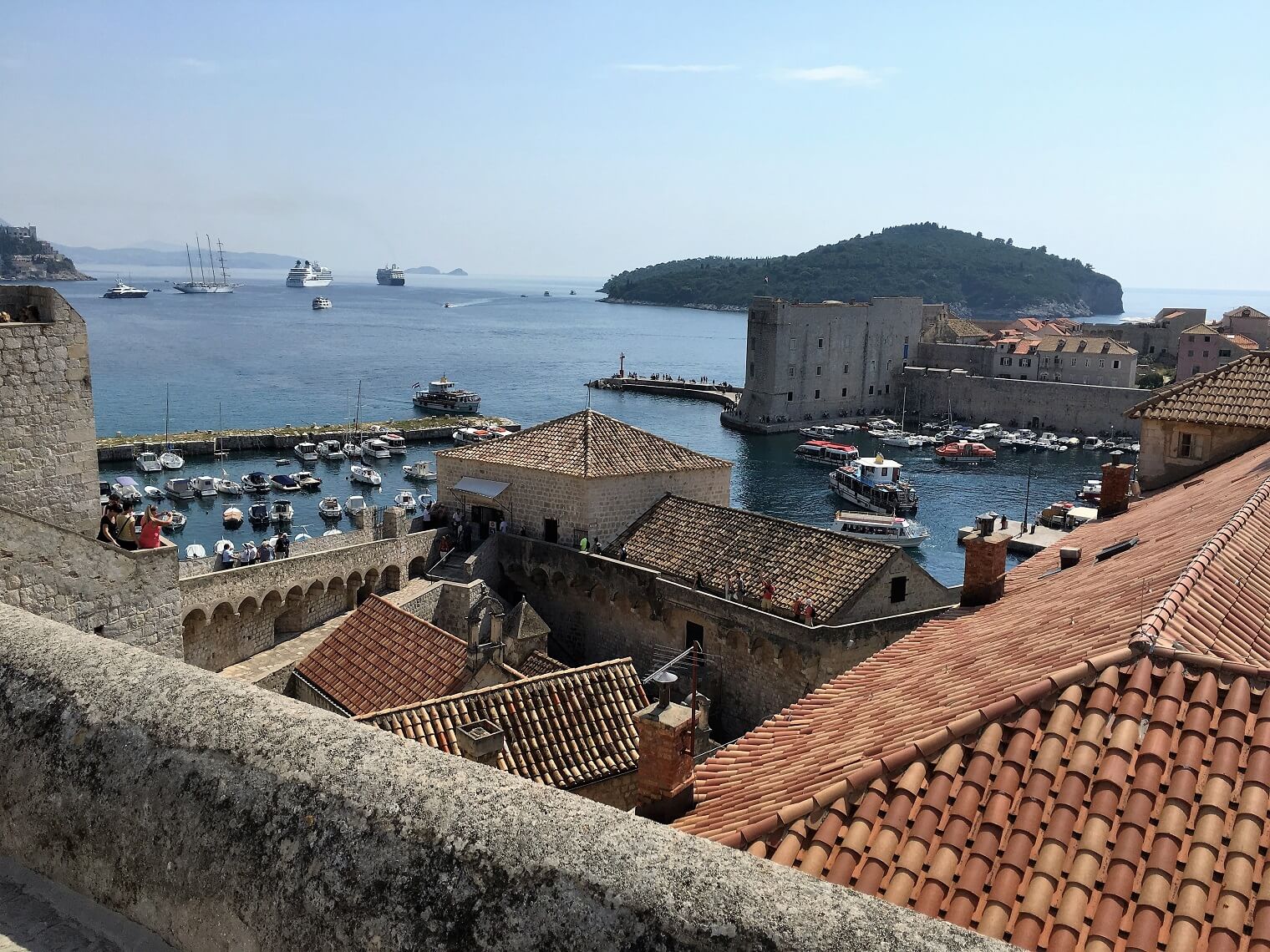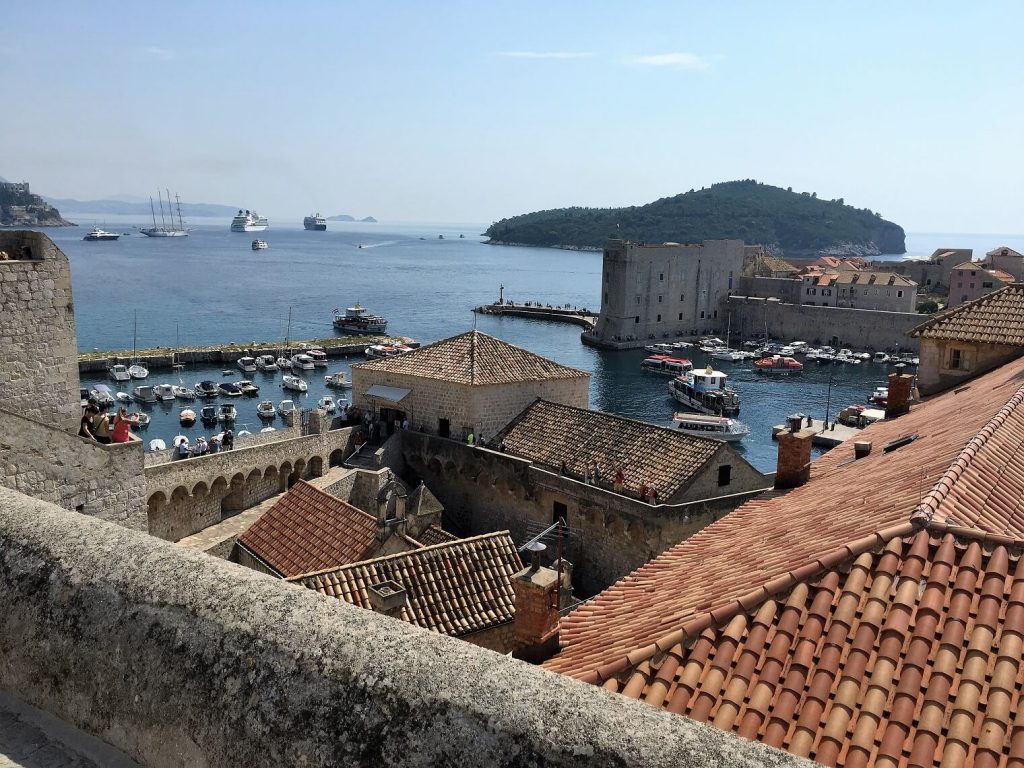 10 Things to do in Dubrovnik, Croatia
It's no wonder Game of Thrones was filmed in this fascinating location. The city looks like a movie set. As you wander Dubrovnik's Old Town, you will recognize many sites such as Kings Landing and Lovrijenac Fortress.  In fact, there are Game of Thrones walking tours to satisfy the aficionado.  Not a fan of Game of Thrones?  Worry not.  There are tons of things to see including these 15 unique Dubrovnik activities. .
Dubrovnik, Croatia Can't Miss Activities
Walk the city walls surrounding Dubrovnik.
One of the best things to do in Dubrovnik is to take this mile-long walk on top of the ancient fortifications protecting the city. Wear comfortable shoes and sunscreen and prepare to stop at some of the many bars and souvenir shops on the ramparts for refreshments and spectacular views.
*****
Stroll down Stradun, the main street
This broad avenue has medieval mansions rising on either side. It is equally beautiful at night in the yellow glow of street lights or in brilliant day light.
*****
Sample the seafood, especially the oysters
Absolute Wine and Food was especially tasty with a pleasant venue. The village of Mali Ston near Dubrovnik claims to have the world's best oysters. Maybe an exaggeration but it seems to me all oysters I tasted had a particular salty flavor that made them truly exceptional.
*****
Visit the Rector's Palace
Admire this marvel of Renaissance architecture.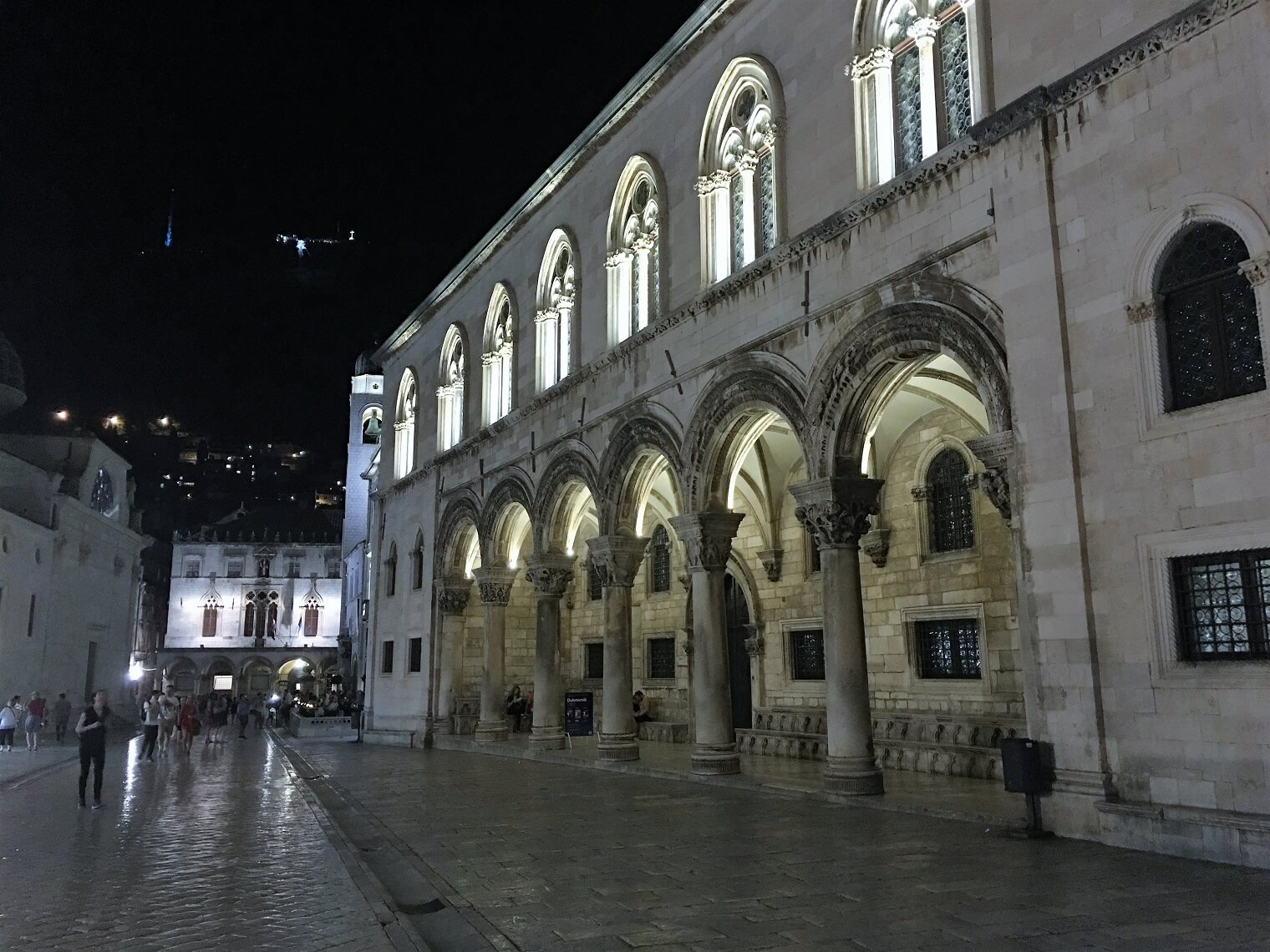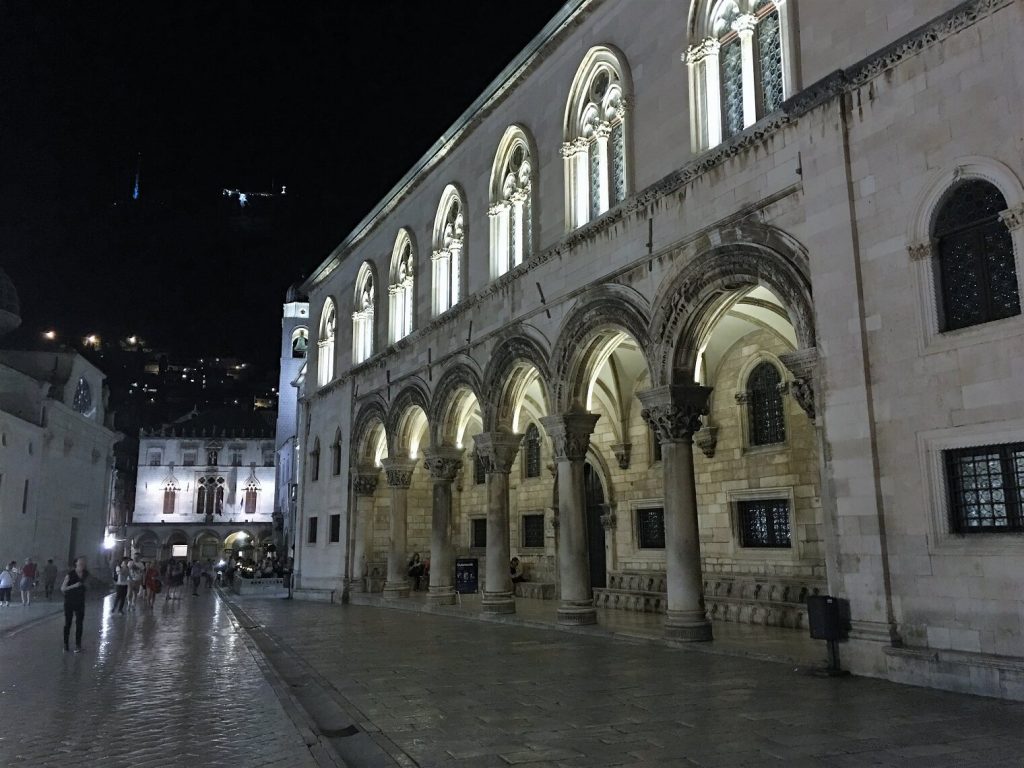 *****
Stay in a guesthouse in Old Town, within the city walls
Most hotels are outside the city walls, so the accommodation options inside Old Town tend to be guest rooms inside the homes of the local inhabitants. Staying in a guest house will be convenient to Dubrovnik's attractions, reasonably priced and may give you the opportunity to interact with local families.
*****
Take a day trip to the outer islands
Don't miss Lokrum, a 15 minute ferry ride. Explore the local villages and hike the trails.
*****
Spend a day at one of the many local beaches
Enjoy a beach day at Benje, Lapad or Korcula.
*****
Lose yourself in the narrow alleys
Dubrovnik's many alleys and paths open to ancient town squares with charming local restaurants.
Stroll the harbor
Grab a delicious gelato and enjoy the many excellent local musicians that entertain by the water and around the Dubrovnik city walls.
*****
Travel to Split
Depending on how much time you have, a one to three day trip to Split is well worth your time.  The best way to reach Split from Dubrovnik is via regular bus service traveling three hours up Croatia's coast. The big draw in Split is the relatively well preserved ruins of Diocletian's Palace.  This structure was built in the 4th century AD by the Roman Emperor Diocletian for his retirement.
If you are expecting to see a typical Roman ruin, you will be surprised. It is misleading to call it a palace, as it is really a large military installation with a palace at its core. The area takes up the equivalent of several city blocks and incorporates over half of Split's Old Town.  Throughout the centuries, the local population has moved into the palace and garrison grounds and settled there.  The result is charming restaurants and shops nestled in what once might have been Diocletian's bedroom or a Roman general's study.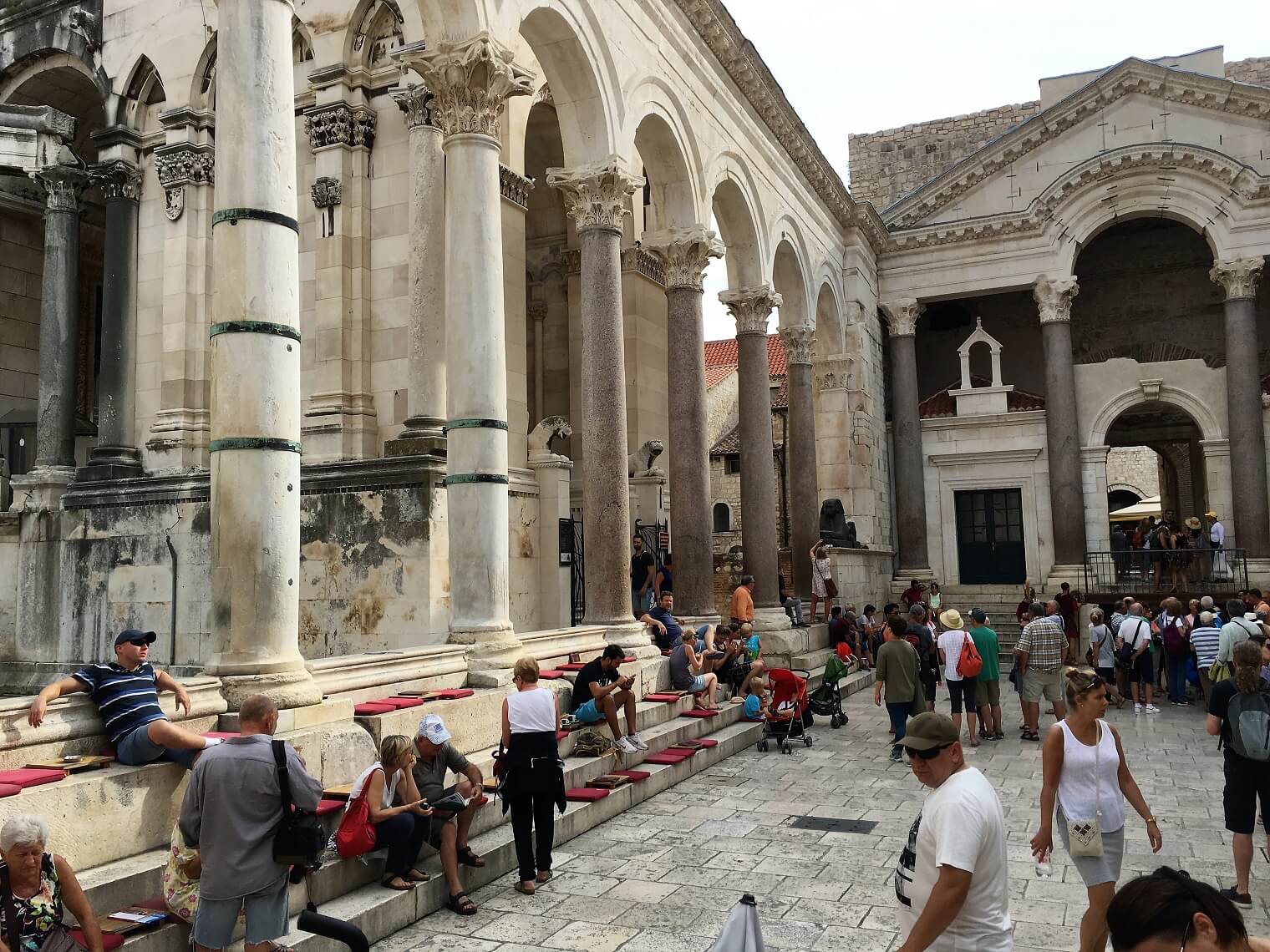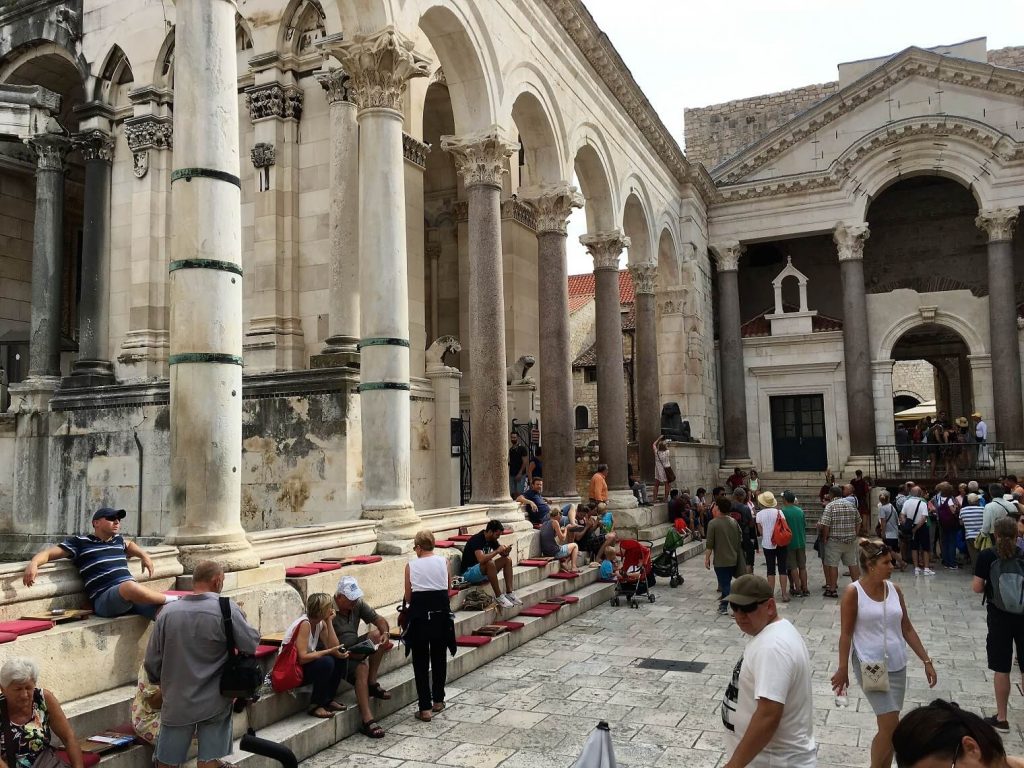 Despite Dubrovnik's many charms, it is only one of many fascinating cities in Croatia, a country of great natural beauty and fascinating history. It is an ideal location for a long or short unforgettable vacation.  Which are your favorite things to do in Dubrovnik?
If you like this post, you might like these posts, too:
Southern Italy Road Trip: From Naples to Sicily
Agrigento: Valley of Temples and Villa Romana del Casale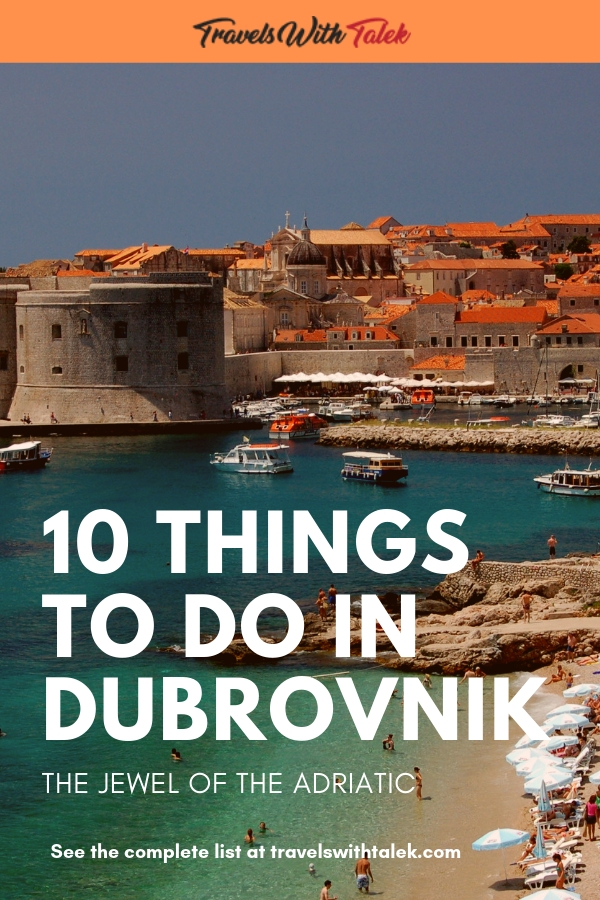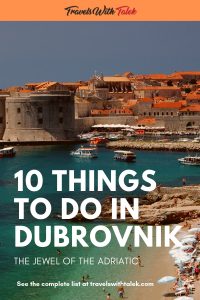 BTW, if you are getting ready for your trip, make sure to take advantage of these useful, money-saving links to book your trip:
I personally use, and can recommend, all the companies listed here and elsewhere on my blog. By booking through these sites, the small commission we earn – at no cost to you – helps us maintain this site so we can continue to offer our readers valuable travel tips and advice.