An RV adventure across the USA is the perfect way to explore the country. RV sales and rentals are surging.  According to RV Industry Association President, Craig Kirby, "People don't want to fly, they don't want to stay in a hotel. In an RV, you can cook your own meals and sleep in your own bed." 
There is something to be said for the freedom of hitting the road on an RV adventure. This is especially appealing when that road goes through the breathtaking landscapes of the United States from the spectacular fall foliage to the majestic U.S. landmarks to the off-the-beaten-track hidden treasures. 
An RV Adventure across the USA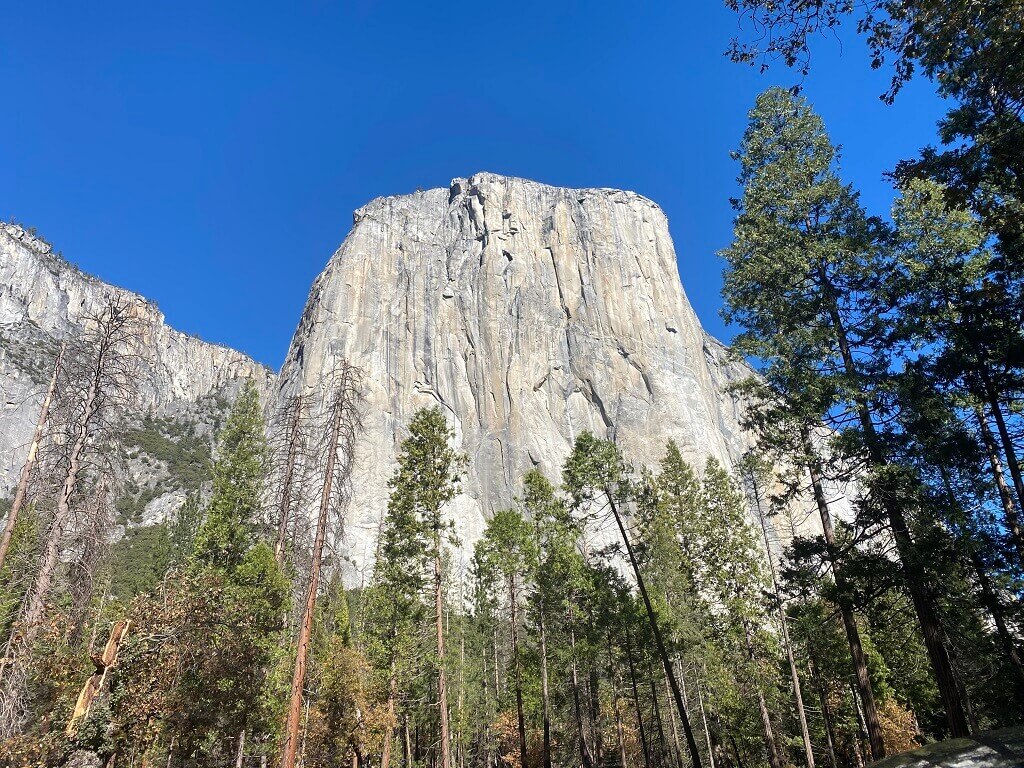 Guest contributor, Evelyn Wood, and husband, Troy created their own unique RV adventure across the southwest USA hitting some of the classic highlights as well as some hidden gems. Evelyn shares her journey with us; the breathtaking scenery as well as the "frog balls" wait, what?…frog balls?  Read on.  And don't miss these 40 helpful tips for planning you own RV adventure. 
*****
What Inspired us to do it?
I am often asked how I began my RV adventure.  I never had the desire to own a recreation vehicle like a motorhome or camper. However, as I got closer to retirement, my views changed. Finally, we took the plunge. My husband, Troy, and I bought a travel trailer and decided to create our own outdoor adventure and see more of America.
We opted for something medium size, not too big and not too small. I considered three priorities: lots of counter space, a roomy bathroom, and a walk around bed.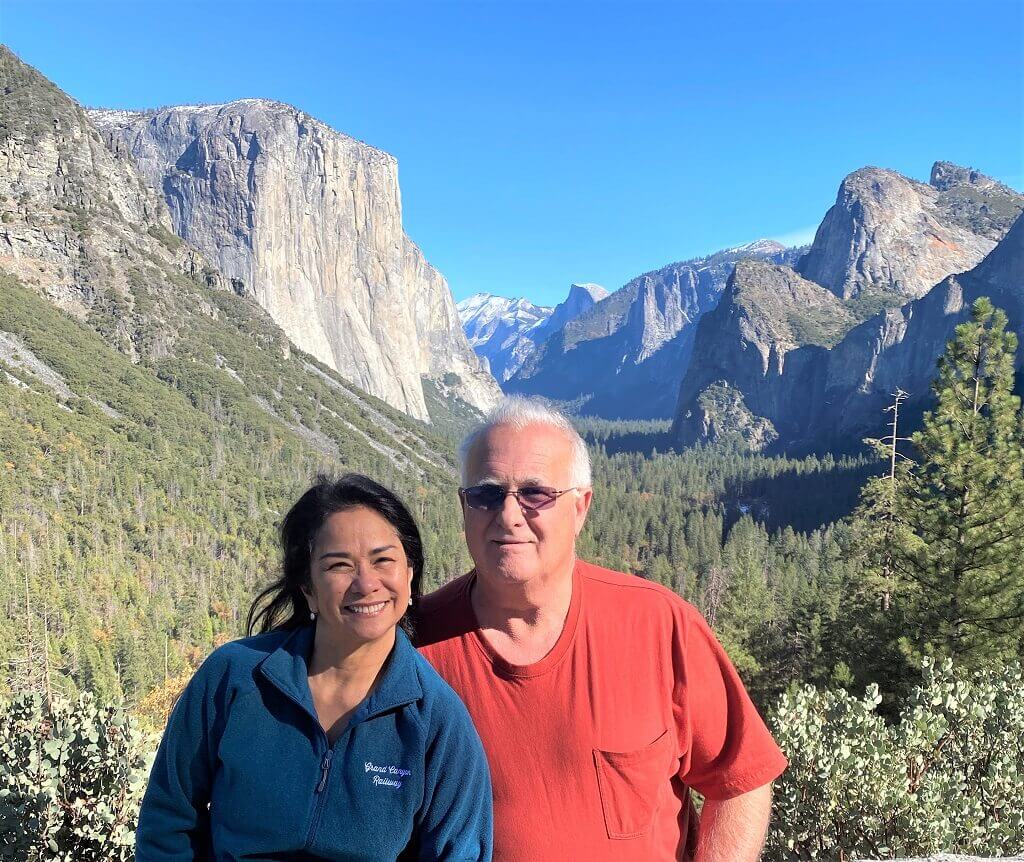 The Biggest Challenge
The biggest challenge was to get it "travel ready." Troy and I divided responsibilities. The first thing I did was to purchase an RV checklist combo pack from Etsy as a guideline. While I took care of the basic needs such as food, clothing, medications, etc., Troy handled the essential set up needs like the weight distribution hitch, leveling blocks, and so forth. We felt like Santa Claus having a "list and checking it twice." Our goal was to make our RV a perfect home away from home during our great RV adventure.
As new owners of an adventure camper, we took several mini trips to test ourselves and see how prepared we were to take on a bigger RV adventure. We were pleased with how well we did and felt confident that we could embark on a longer journey.
Prior to leaving home, we mapped out our route and called several RV sites for rates and availability. We wanted our vacation to be as pleasant as possible, so we decided to limit ourselves to 6 hours maximum travel time per day. Towing our 26' EVO travel trailer, we set the course to our RV adventure destination, the Grand Canyon in Arizona.
The Glorious Landscapes
Arizona is about 1100 miles from our home base so you can just imagine how much travel time is involved. On the way it was amazing to see how vast the land area was—land, land, more land and never-ending mountain ranges.
As I admired the open landscape, I imagined how many Eiffel Towers, Florence Cathedrals, St. Mark's Squares and other famous landmarks you could fit in the vast land area.
After several hours of driving, we stopped at the Heritage RV Park in Corning, California; a simple RV park with all the hook-ups we needed for a comfortable night's sleep.
Parking an RV is a major challenge for new owners but since Troy is a professional truck driver, he knew how to "park big rigs." Nevertheless, the convenience of a "pull through parking," when you drive straight into a space, is a much better choice than a "back in parking," backing into a space.
The next day, we headed out again for more hours of traveling. Our next RV stop was in Bakersfield, California—the Orange Grove RV Park. True to its name, the RV site was bursting with orange trees. Visitors can park an RV in between orange trees and pick ripe oranges during the stay. How nice!
Not far from the RV park we found a small fruit and nuts store that sold pickled brussels sprouts with the funniest name, "Frog balls." Needless to say, we bought a jar. This spicy vinegary mixture was an absolutely delightful assault on our taste buds!
As we neared our destination, we noticed that we were getting faster and better at setting, hooking and unhooking the RV. One thing I learned quickly about an overnight stay is the need to minimize things you have to use so packing the following day will be a breeze.  I tidy up the night before so all we have to do is get dressed, grab something to eat and go. Troy and I wanted to have a relaxed, unhurried, pleasant vacation so being organized was important for us.
The view became more and more interesting as we travelled; less empty land and more palm trees. We still had one more RV stopover before arriving at our destination. I was excited about that stop because as an RV park, it offers more than what's expected for a campsite in the camping world.  When we arrived at Sam's Family Spa and Hot Water Resort in Desert Hot Springs, California I thought, Oh! Just what we needed. After traveling hundreds of miles, our tired bodies needed some good R&R; think thermal baths and heated pool.
An Unexpected Surprise
At the Grand Canyon Railway Hotel and RV park in Williams, Arizona we had a little surprise. Snow! We knew it would be cold, but we didn't expect snow. We had to emergency shop for warmer clothing and we had to do it fast because we were told that the Polar Express Train – a local attraction that transports passengers to the North Pole to visit Santa Claus – would depart at 5:30 pm and we didn't want to miss that! We hurried and made it to the train ride on time. What a fun and delightful experience to see the attendants dance to entertain us and serve us hot cocoa as we traveled to the North Pole where Santa and his elves awaited. Just like in the movie.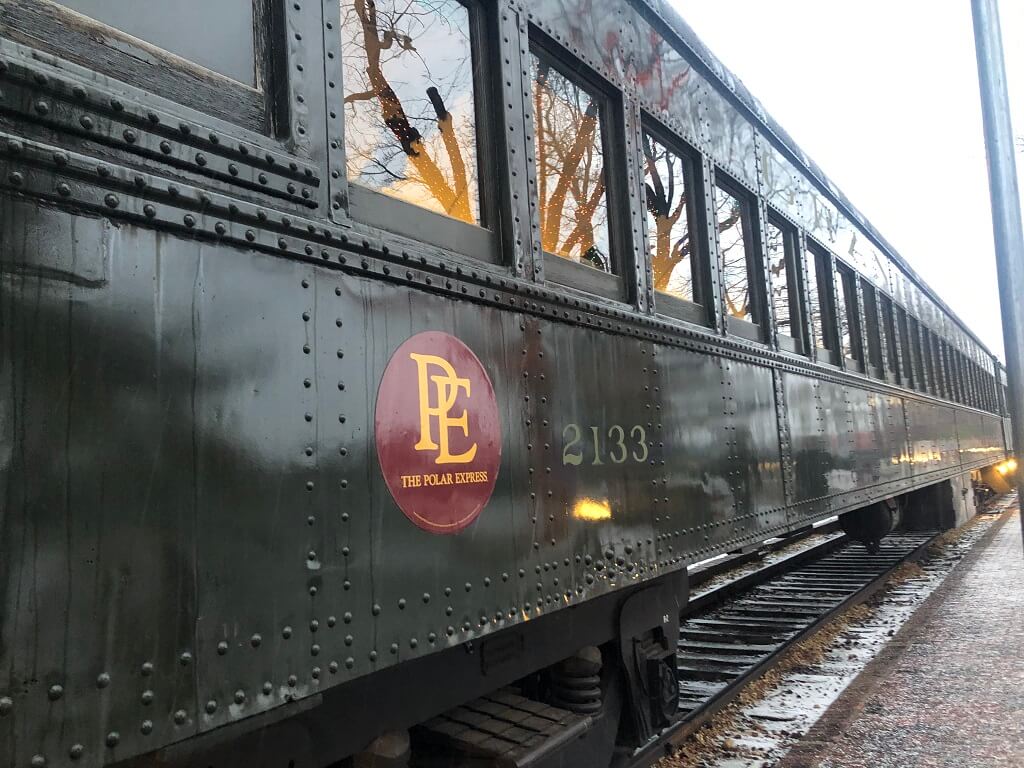 Next morning, we woke to find the water in our pipeline had frozen overnight! Lesson # 1: When it's winter and the temperature drops below freezing, treat your RV like a "house house" and watch those pipes!  And the water bottles stashed in the back of the pickup? They froze too! Lessons learned.
Williams, Arizona is not just home to the Grand Canyon. Part of Route 66 runs through this town. Prior to the Interstates which made travelling faster and easier, Route 66 stretched 2,448 miles from Chicago to Los Angeles crossing eight states and three time zones. We were fortunate to have been able to see a small section of it. Disney's animated movie, "Cars" featured that famous highway.
The Grand Canyon
Luckily, the next day we were able to get water from the faucets. We got our tickets for the two-hour train ride to the Grand Canyon. When we arrived, voila! We gazed at this immense, carved hole in the ground. What a breathtaking view! I had to give myself a few minutes to take it all in and actually tell myself, "I am looking at the Grand Canyon!" The feeling was like standing in front of an enormous landscape painting. Wow! 277 miles long, 10 miles wide and we were only seeing a small fraction of it.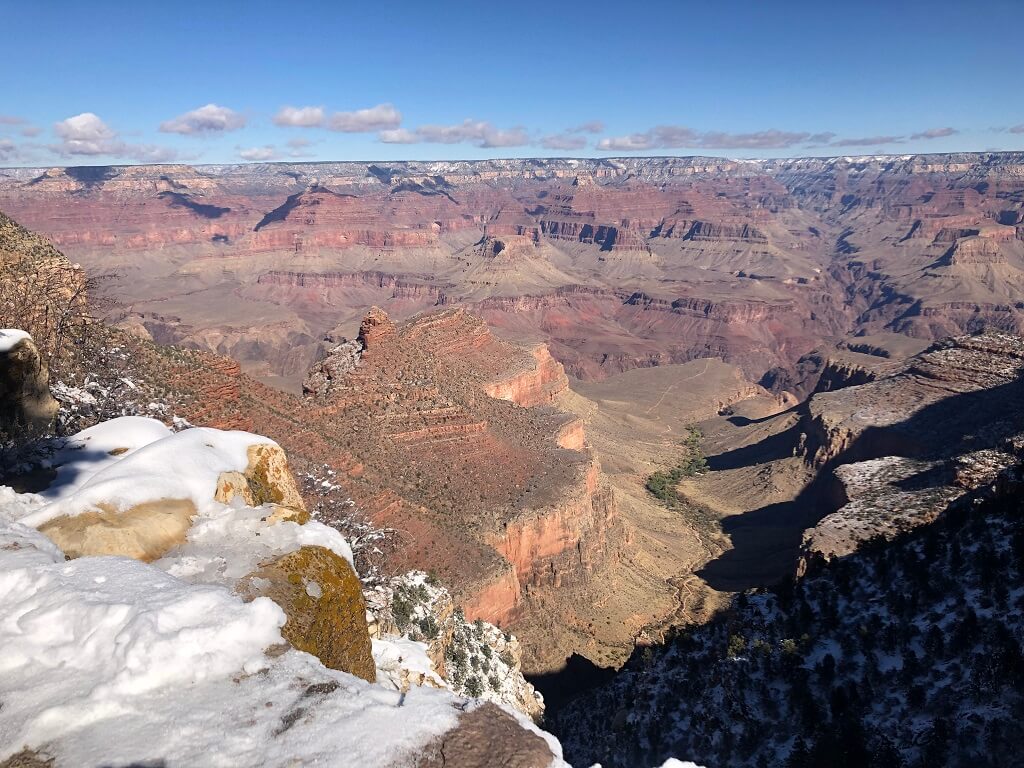 Snow was everywhere so everyone had to be extra careful not to slip or fall as we moved from one spot to another.
Where to stay in the Grand Canyon
If you want a break from your RV, check out the Best Western Premier Grand Canyon Squire Inn.
On to Zion National Park
We rushed back after snapping some epic photographs. We didn't want to miss the train back because the difference between a passenger and a hitchhiker is "a minute" as the train departs right on time.
Zion National Park in Springdale, Utah was next in our list. We were fortunate to get a great RV site with a spectacular view. Driving through the park admiring the mountain and rock formations we found ourselves oohing and aahing in appreciation of the beauty and magnificence.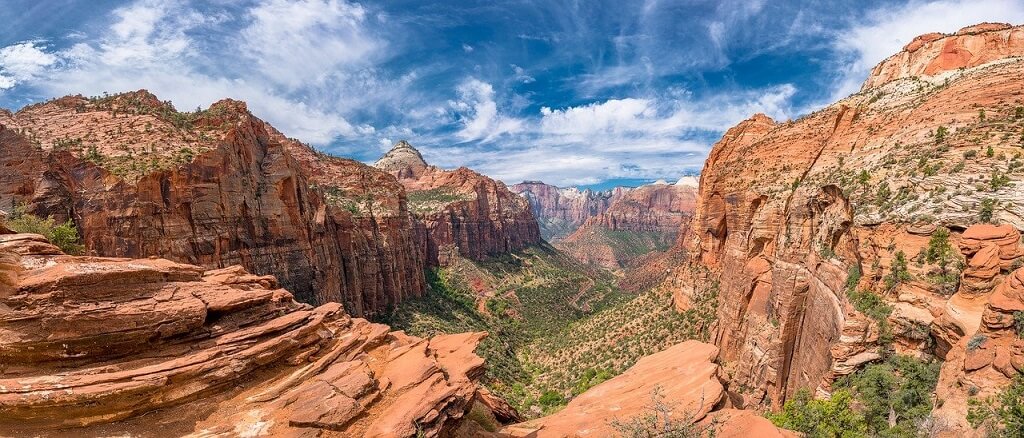 Just as we were leaving Utah we stopped at a place with an intriguing name, Virgin, Utah. This cute attraction boasted a trading post, "jail" and a petting zoo. I had to bribe an alpaca with carrots to pose for the camera.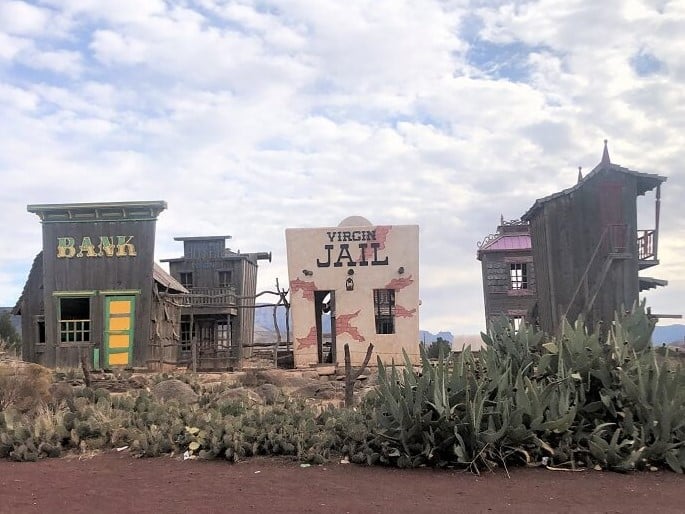 Where to stay near Zion National Park
Looking to relax after a long day of hiking? Why not book a stay at Best Western Premier Brian Head Hotel & Spa. 
Yosemite National Park
We were heading home when Troy, bless his heart, decided we would visit Yosemite National Park in California. Thanks to my handy-dandy smartphone and BFF Google, we found a nice campsite in Oakhurst, California – High Sierra RV and Mobile Park. Unlike other campsites, High Sierra had a more laid back, no fuss, nature-oriented location within the city. Since the RV site is practicing " RV social distancing," we actually had more room to ourselves.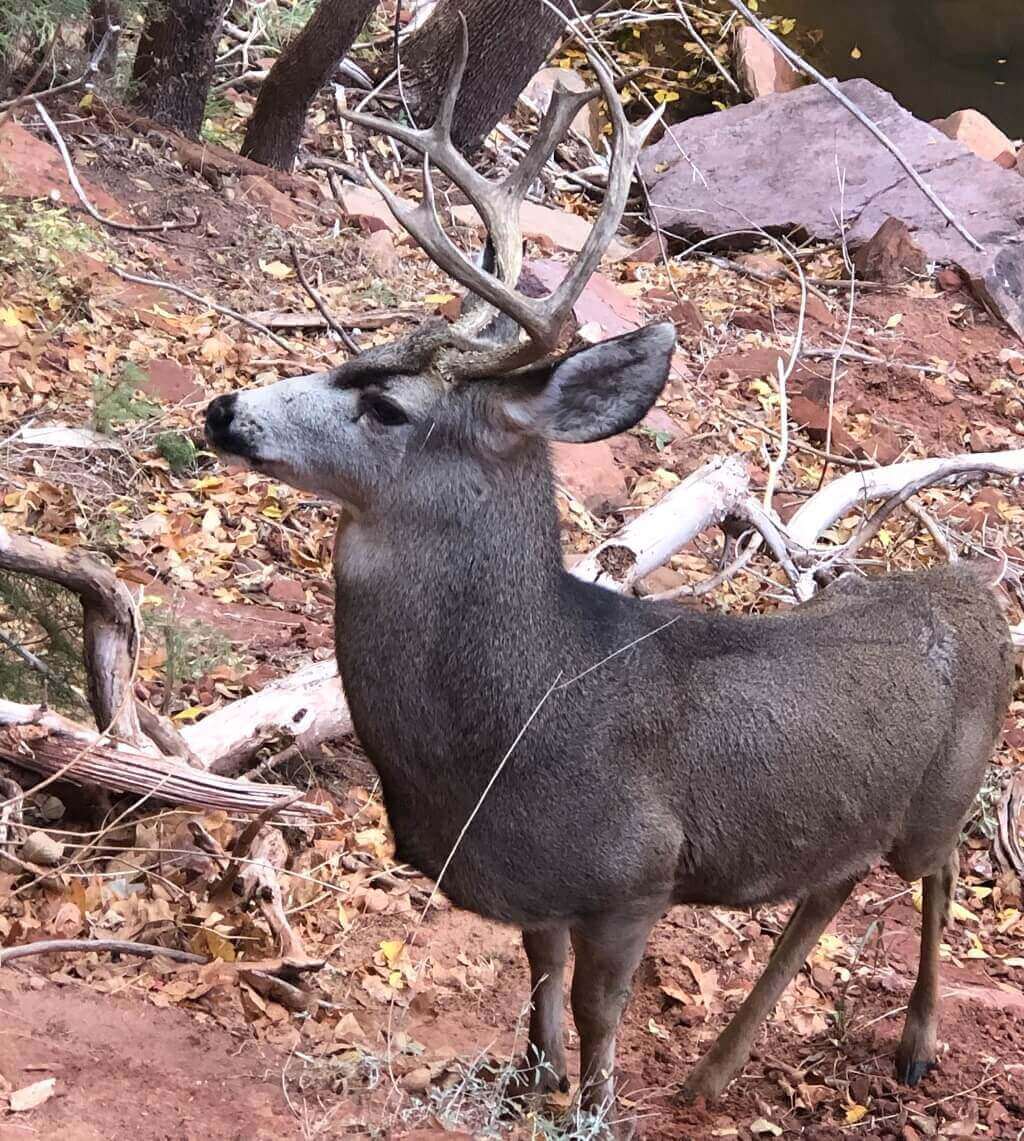 Yosemite National Park was only a few miles away from the campsite but because of the windy road, it took us about an hour to get there. Once again, we found ourselves admiring what mother nature has to offer. On our way back, we stopped by at Yosemite Mountain Sugar Pine Railroad where we joined a short train ride to see some of the Sierra National Forest near the southern entrance to Yosemite. It was fun and relaxing and even our dog, Tucker, enjoyed the ride.
It Was All Worth it!
It was an exciting, adventurous, fun filled RV-style vacation. We didn't have to worry about booking a hotel room and we never had any problems getting an RV site. One thing nice about an RV is that you have the convenience of a home. It's literally a " house on wheels." We knew that wherever we parked, we would have a place to sleep, a bathroom to shower, and a kitchen to cook. The downside is…a hefty gas bill! But boy, is it worth it!
Want to know more about the RV life? Check out these reference books: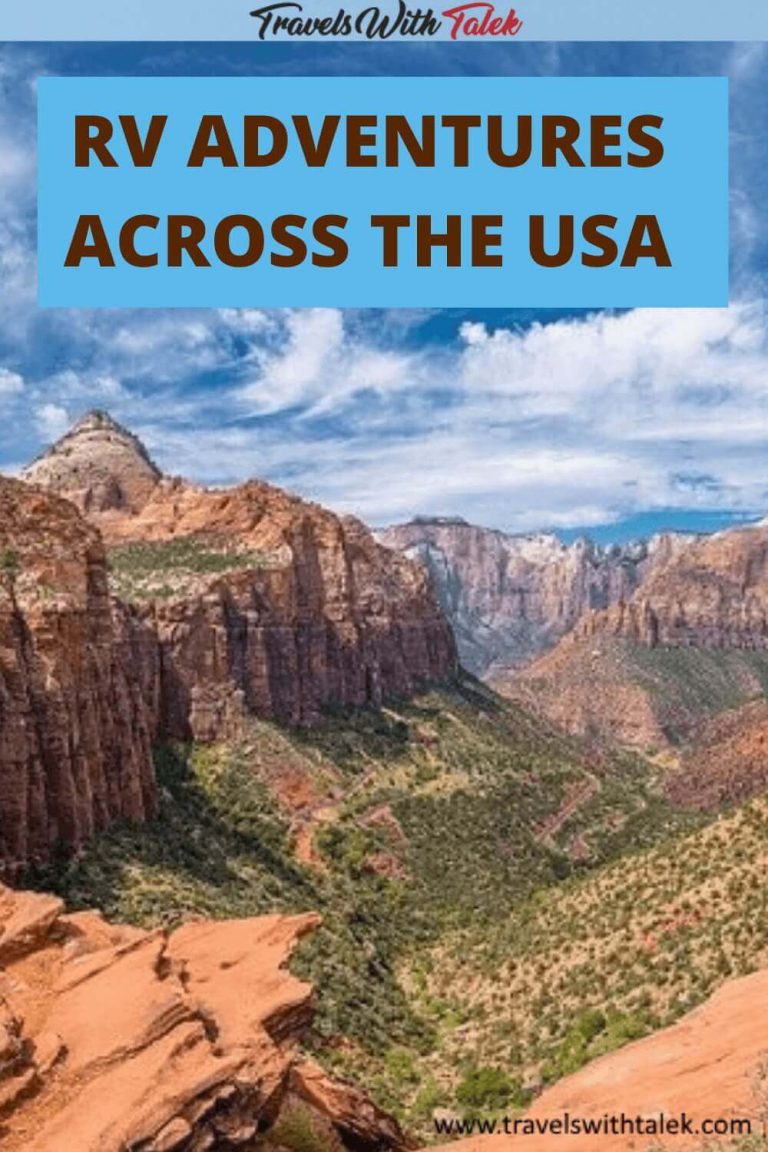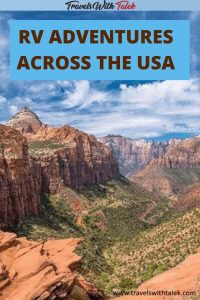 BTW, if you are getting ready for your trip, make sure to take advantage of these useful, money-saving links to book your trip:
I personally use, and can recommend, all the companies listed here and elsewhere on my blog. By booking through these sites, the small commission we earn – at no cost to you – helps us maintain this site so we can continue to offer our readers valuable travel tips and advice.